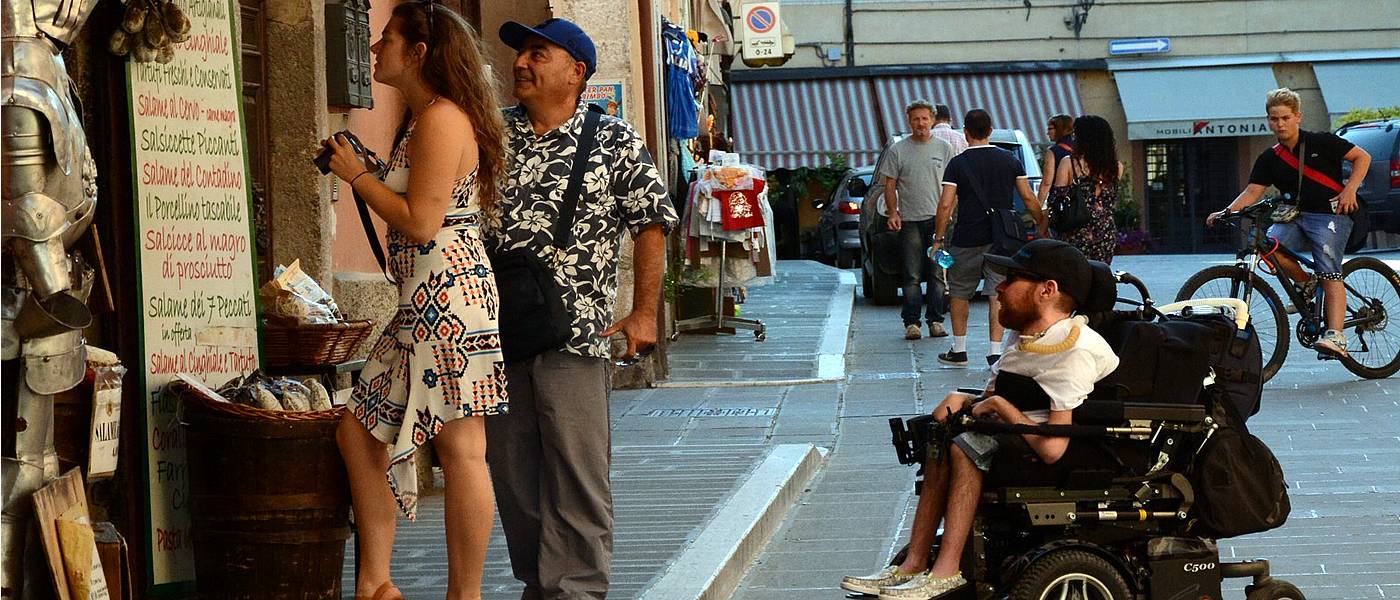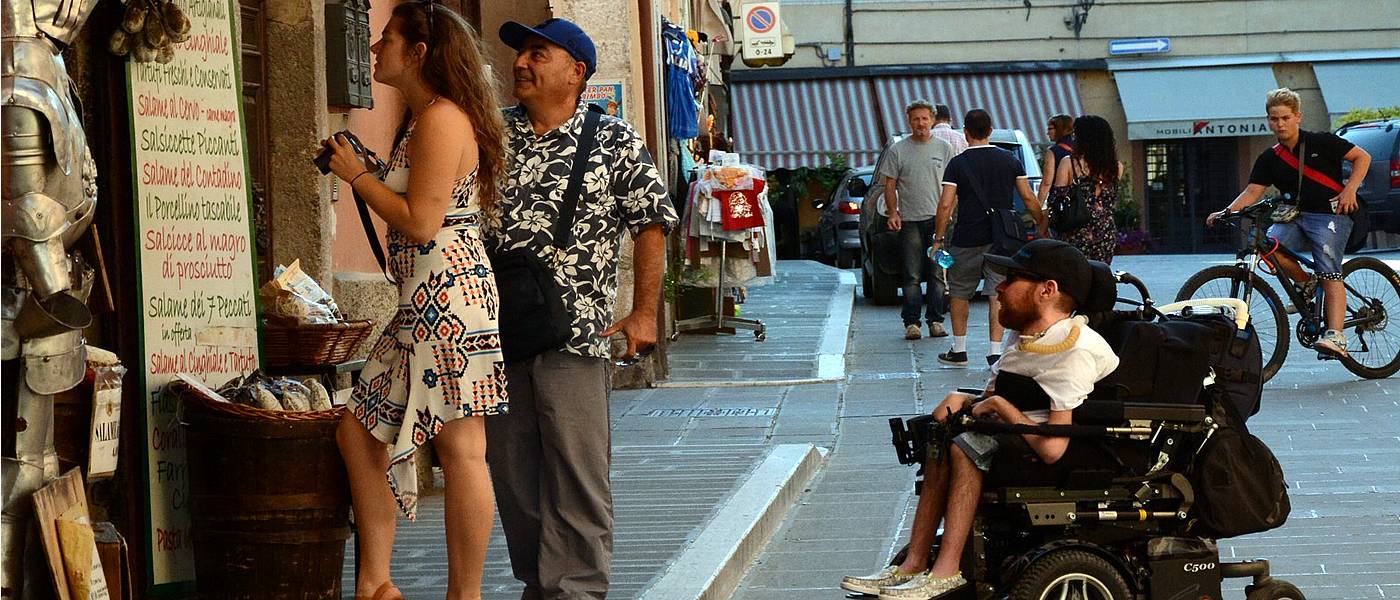 Umbria Wheelchair Accessible Tours
Umbria Wheelchair Accessible Tours
Umbria accessible tours for wheelchair users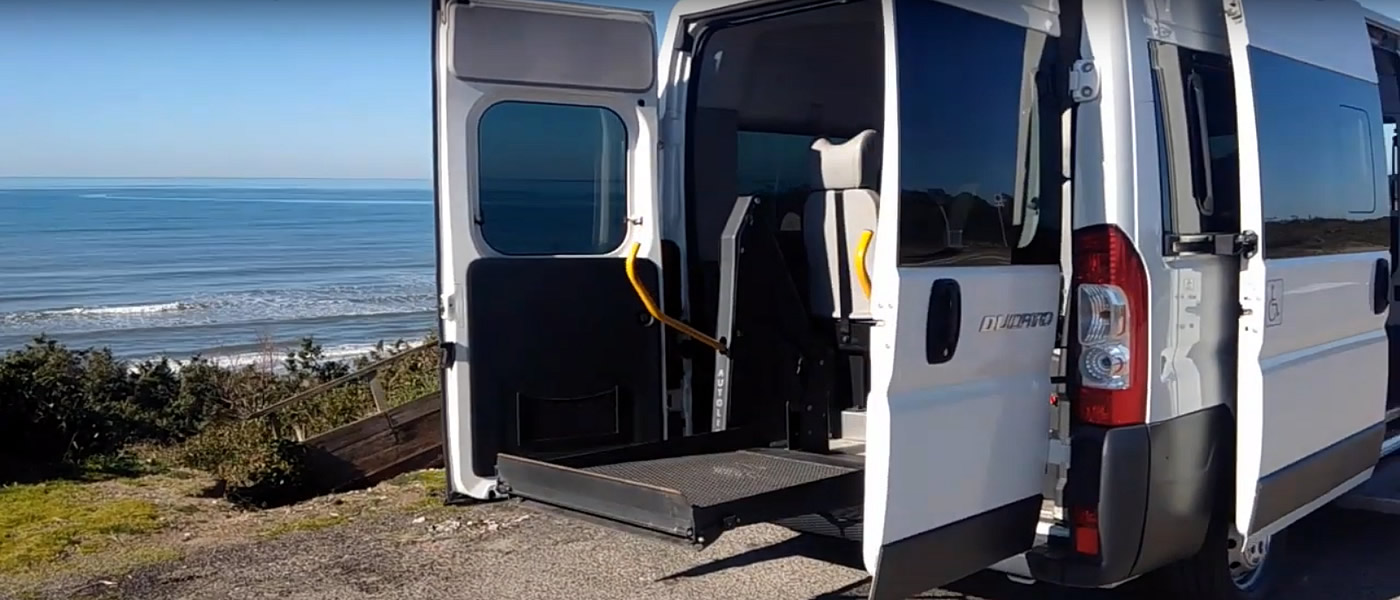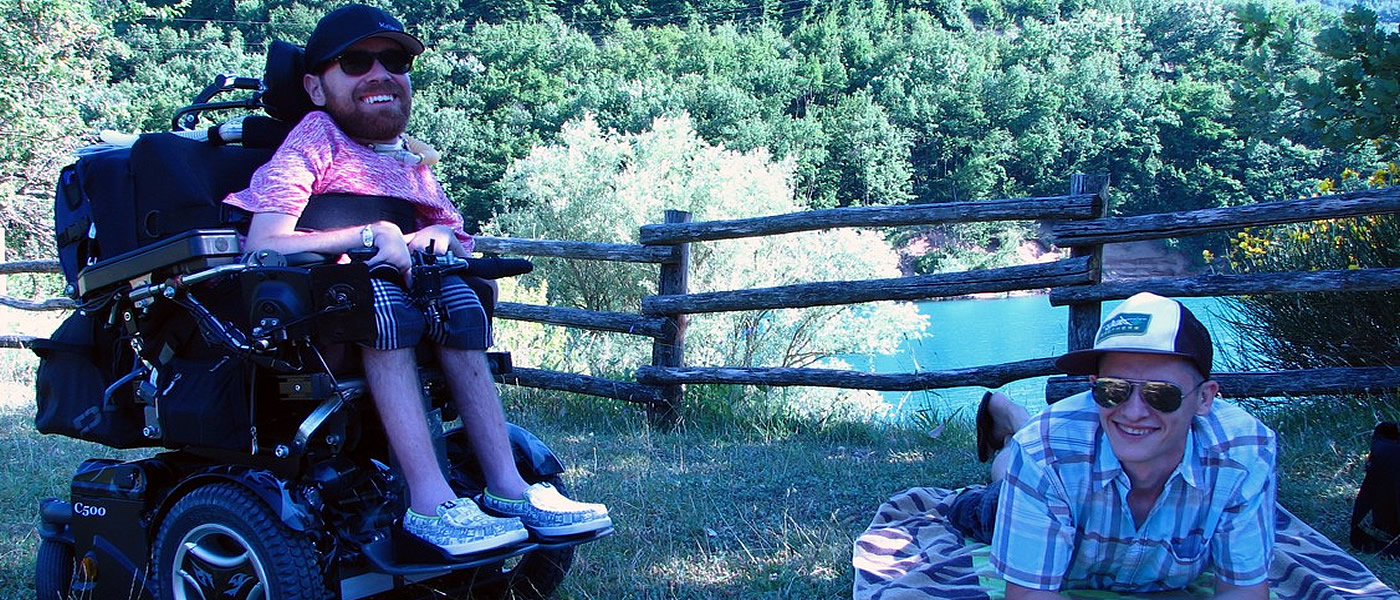 Our Adapted Van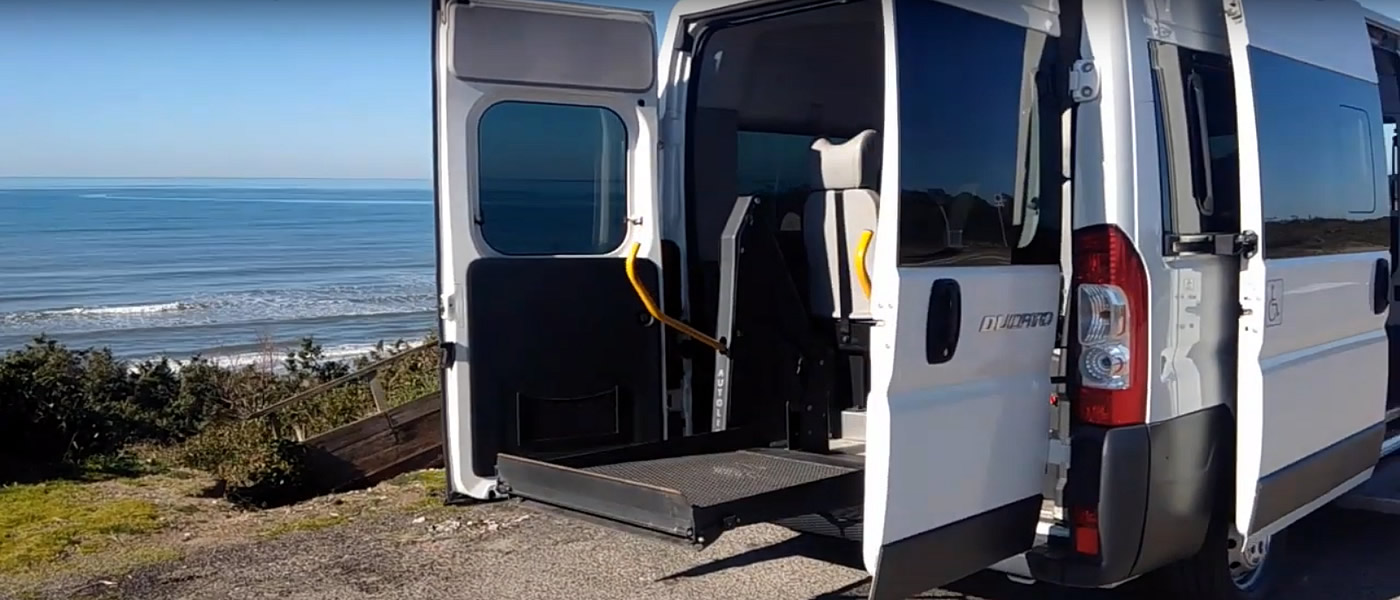 Umbria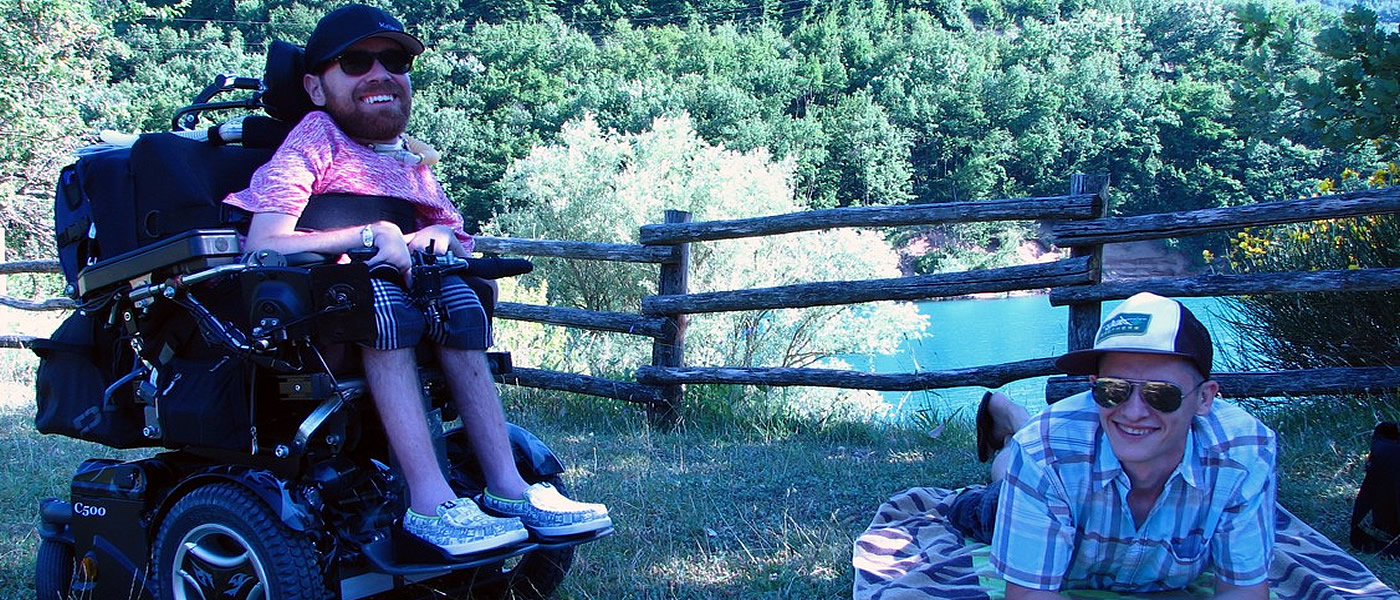 Umbria Wheelchair Accessible Tours
Umbria accessible tours for wheelchair users is a region of central Italy, bordered by Tuscany to the west, the Marche to the east and Latium to the south.
In tourist literature one sometimes sees Umbria called il cuor verde d'Italia ( the green heart of Italy ). Umbria owes much of its charm to the way its old towns are perched on sharp hills.
Private Umbria Wheelchair Accessible Tours
From a practical standpoint, though, those same hills may make things difficult for some. Assisi is not the larger town in Umbria but definitly is the most known in the world.
Umbria wheelchair users accessible Italian tours is a small town made very rich by St Francis, the apostle of poverty.
Too important to not be considered solely the heritage of Assisi such as the St Francis Basilica, the tourist can also visit the churches of St Clare Basilica and St Peter.
The first was constructed in the Gothic style between 1257 and 1265, the second is a little older and decorated with an elegant middle portal with three rose-windows.
Like all medieval cities in Umbria, raised on slopes and with many architectural barriers, Assisi is not an easy town for moving or getting about, especially when tourists are disabled persons with motorial disabilities or wheelchair users.
Despite of this our information just want to give disabled tourist visiting the town, the opportunity of knowing if and how is possible for him to live the city or visiting Umbria accessible tours for wheelchair users , like everyone does, such as visiting a museum, accommodation in hotel, or eating in a restaurant.
The city has been selected by government to improve accessibility for disabled wheelchair users. It is one among 5 Italian towns selected as a standard example in terms of architectural barriers elimination.
Booking and Travel
Umbria wheelchair users accessible Italian tours many sites are accessible and can be visited by adapted van.
We viewed and checked for you the main, monuments, churches, museums, hotels and listed here including accessibility details, very important for disabled wheelchair users, opening times and ticket costs.
Umbria wheelchair users accessible Italian tours add your Umbria Accessible Tours holiday by adapted van, once you have choose the accommodation from a Accessible Accommodations, on the booking form.

Todi
Umbria wheelchair users Todi accessible Italian tours is a picturesque medieval hill town in Umbria ...

Trevi
Trevi is one of the most famous cities in Umbria, built in Roman times near the Via Flaminia and ...
Umbertide
Umbertide stands on a green valley dominated by Monte Acuto to the left of the Tiber river ...
Umbria Wheelchair Users Accessible Services
Umbria Wheelchair Friendly Accessible Hotels
Day - Venice, Tuscany
Sacramento - USA
5th May 2022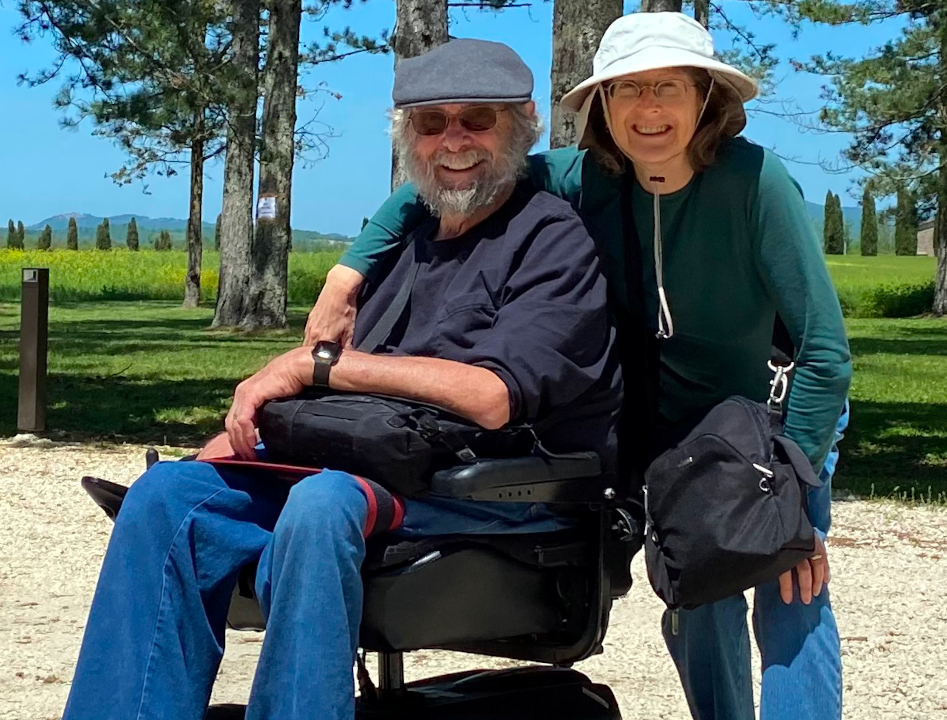 Vincenzo is superb in every way. He is extremely thorough, conscientious and honest ...
Samuel & Watkiss - Sicily
Samuel & Watkiss Families
Merton - UK
21st September 2021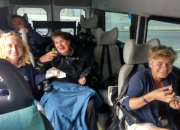 Birgisdottir - Milan
Akureyri - Iceland
15th September 2021 I contacted Accessible Italian Holiday with a very short notice about a transfer from ...
Bonelli - Umbria
Gozo - Malta
13rd September 2021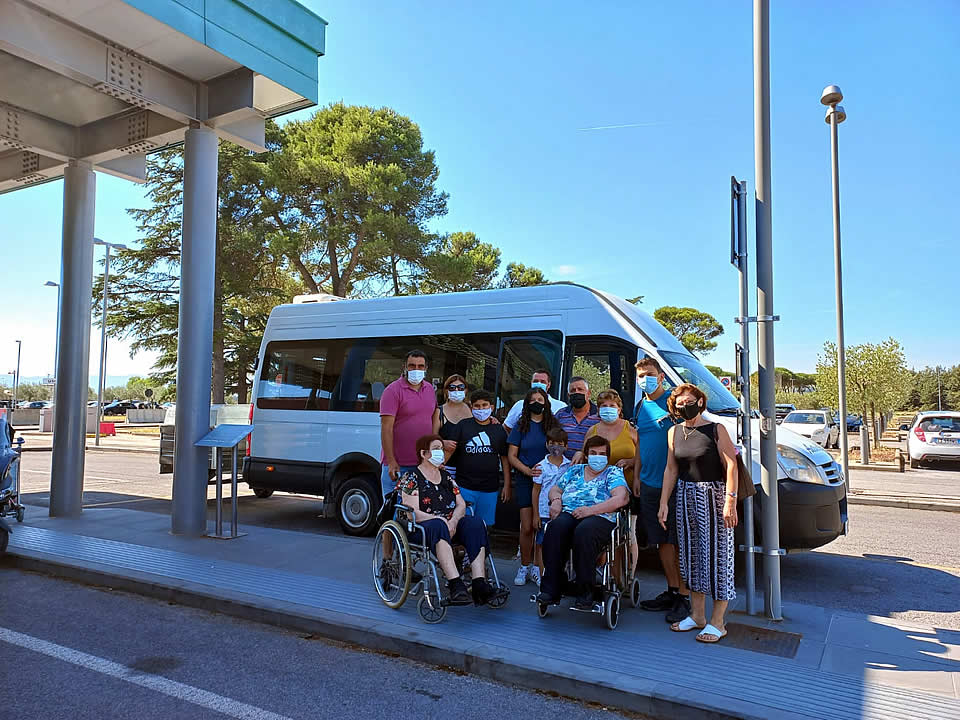 Reifein - Pisa
Atlanta - USA
16th August 2021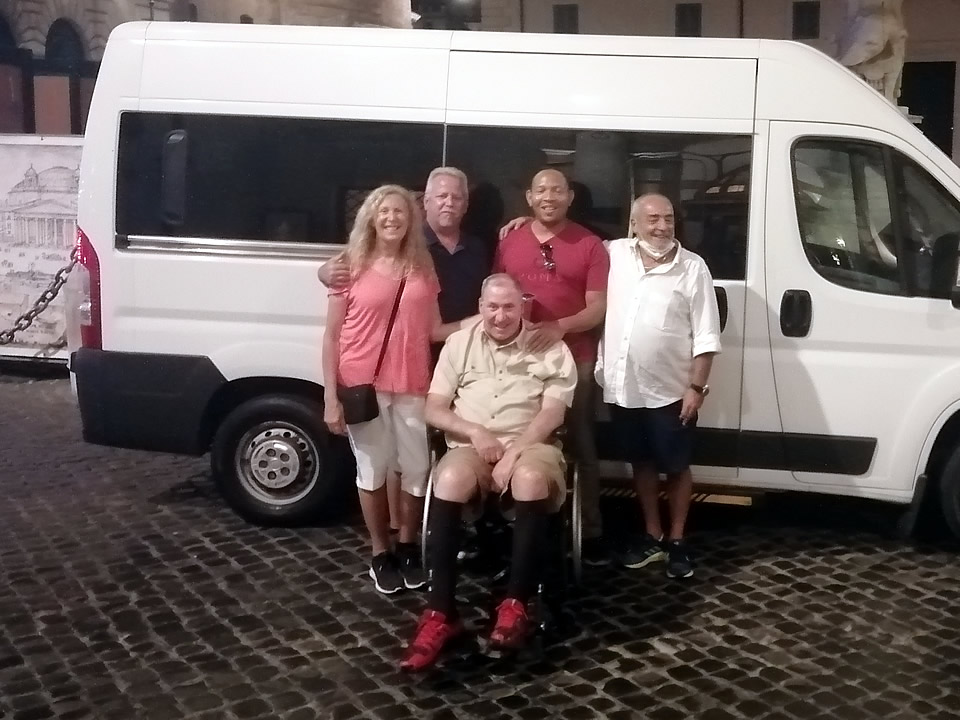 Thompson - Sicily
Triq I Assedju - Malta
20th October 2020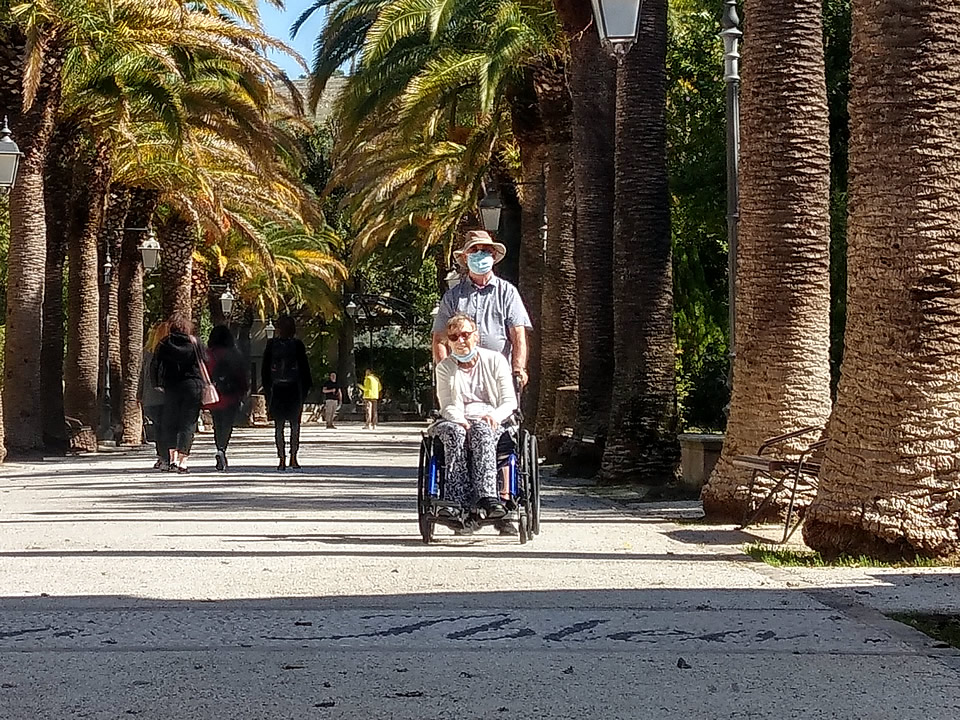 The service provided by Accessible Italian Holiday was exceptional. Vincenzo who ...
Brabant - Naples
Sainte-Catherine - France
29th June 2020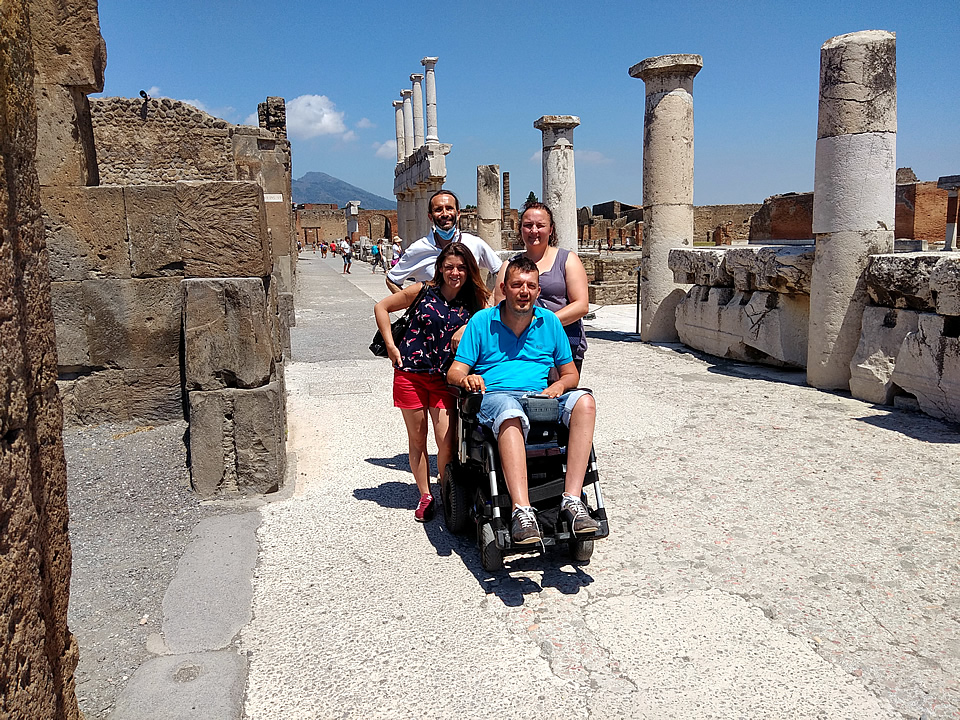 Prydun - Sicily
Hereford - UK
8th March 2020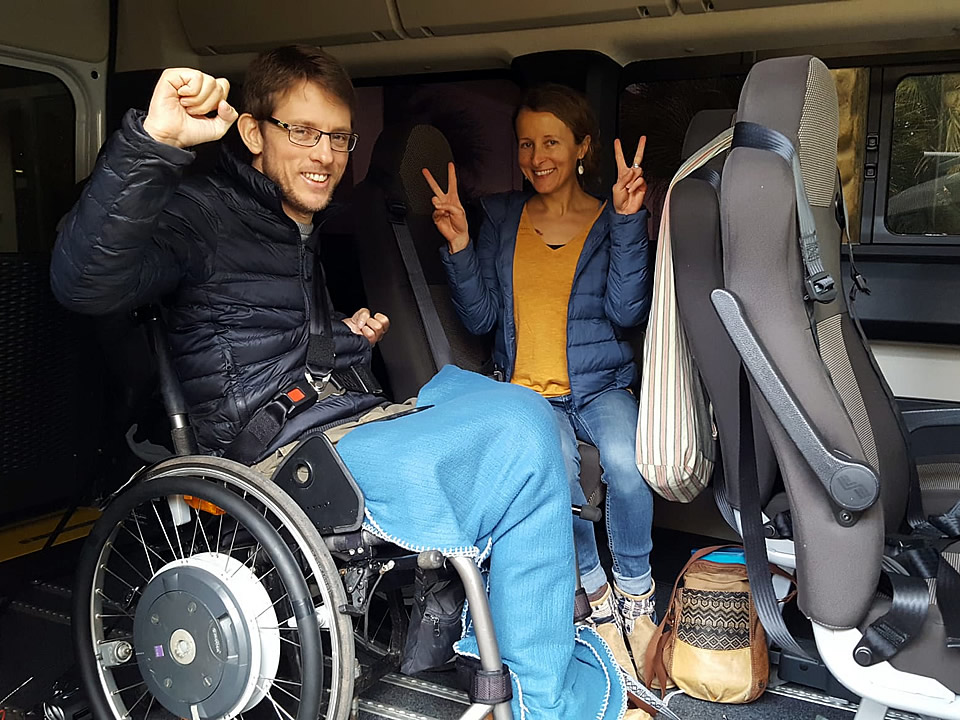 My husband ( who has a spinal cord injury and can't walk ) needed to make a last ...
Rudyk - Sorrento
New York - USA
31st October 2019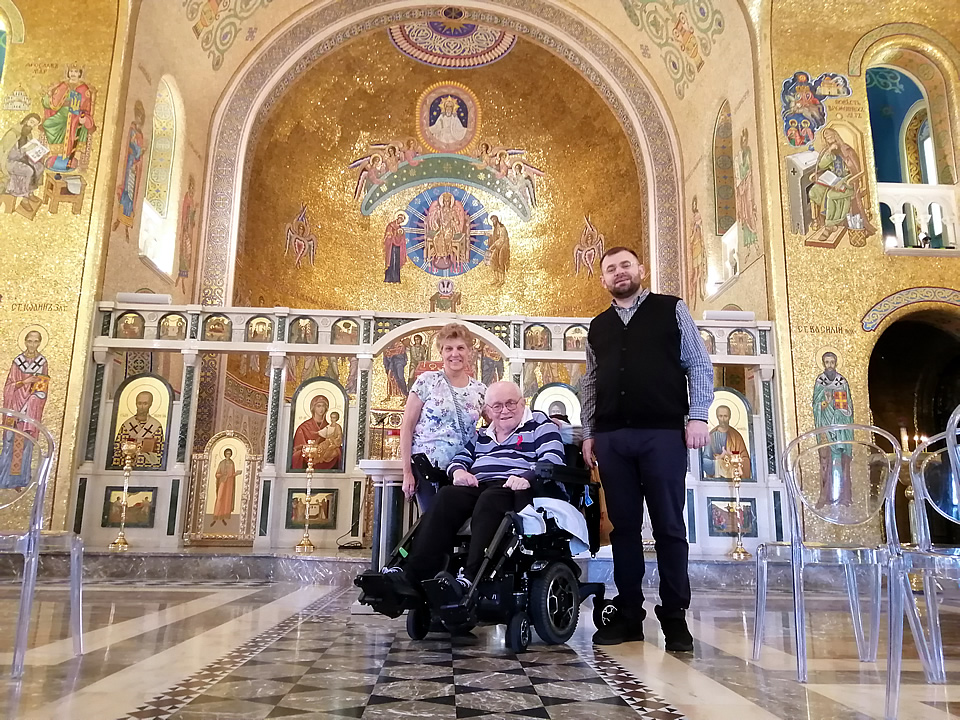 Molski- Sicily
Arizona - USA
19th September 2019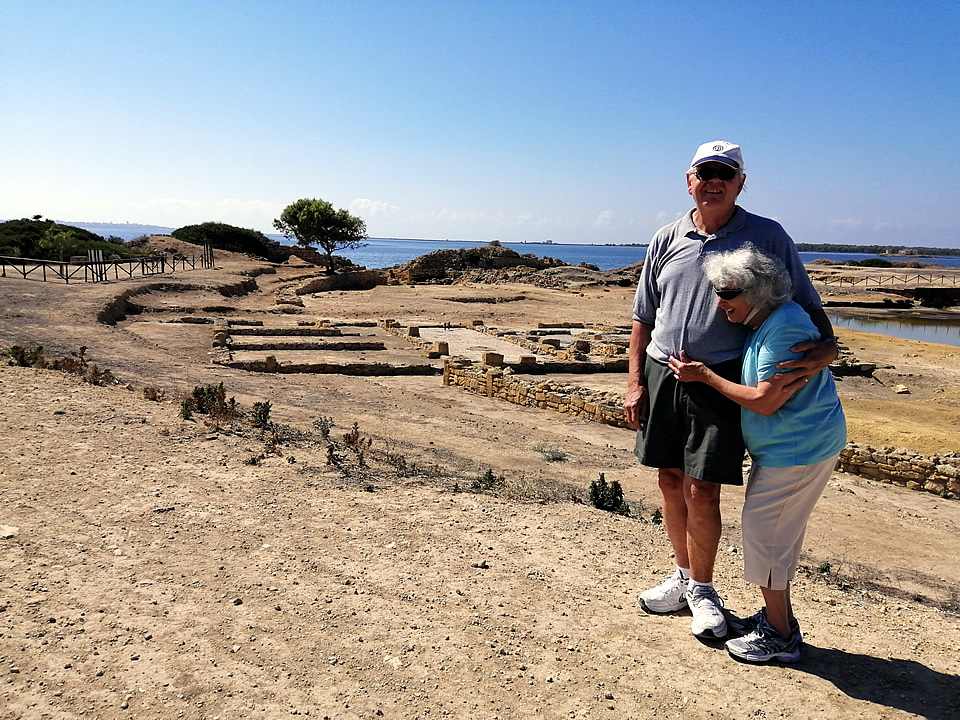 Enzo is a delight to work with. Made helpful suggestions that improved are overall ...
Burns - Bologna
Alpharetta - USA
5th August 2019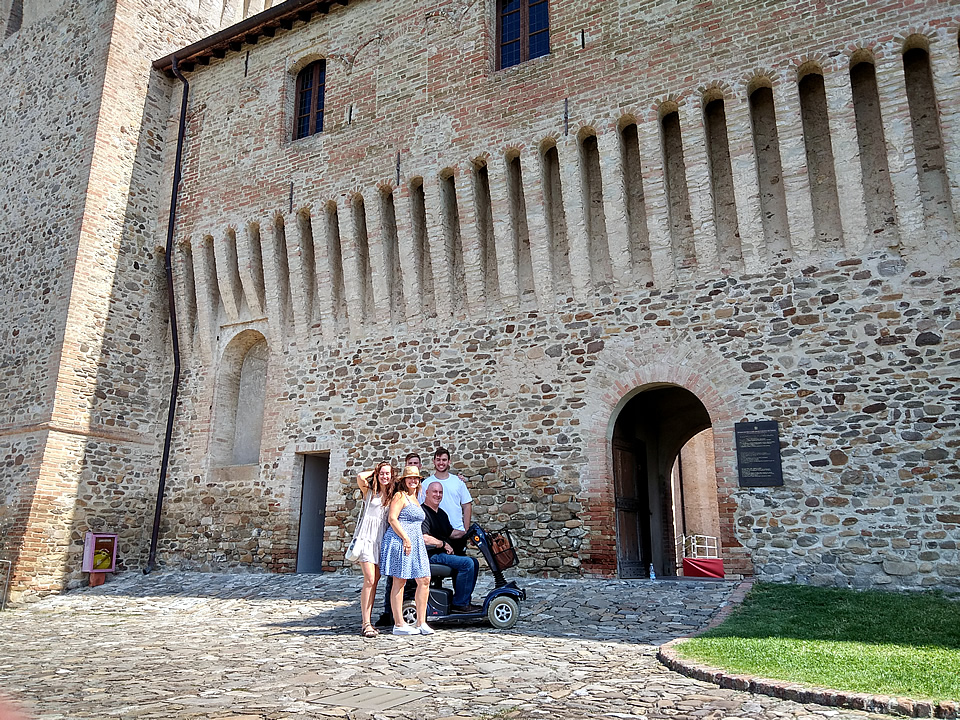 Jones - Rome
Melbourne - Australia
25th July 2019 Raaber - Venice, Lake Como, Florence
Tropiano - Umbria
Philadephia - USA
30th May 2019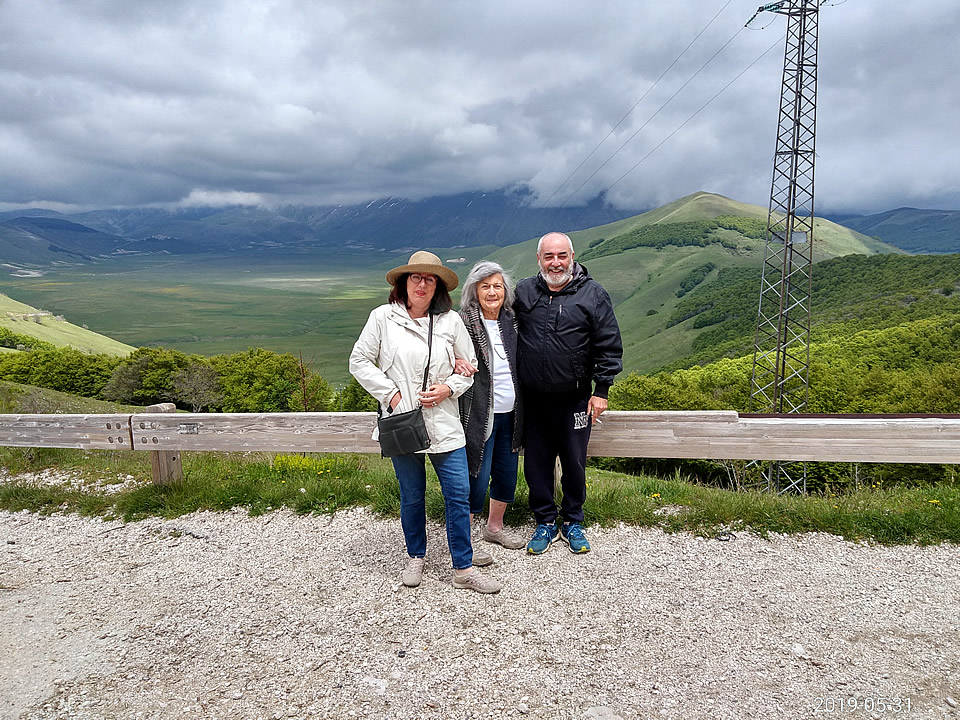 Stapley - Tuscany
Blue Mountains - Australia
17th May 2019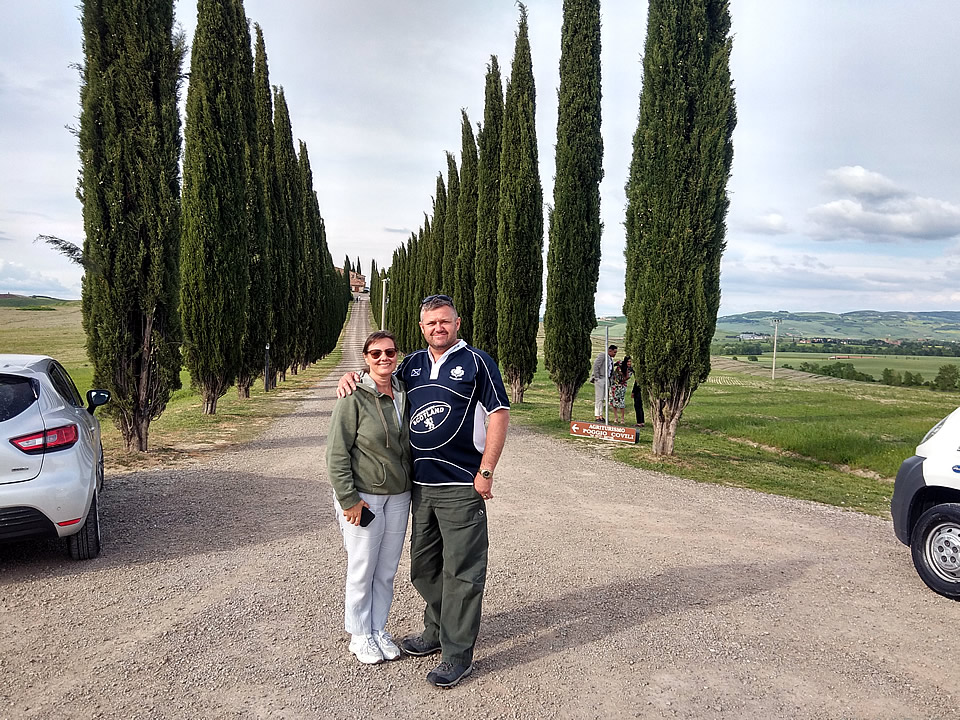 We booked two trips with Enzo, he was wonderful. At all times he made sure we got ...
Carreras - France, Swiss & Italy
Miami- USA
26th March 2019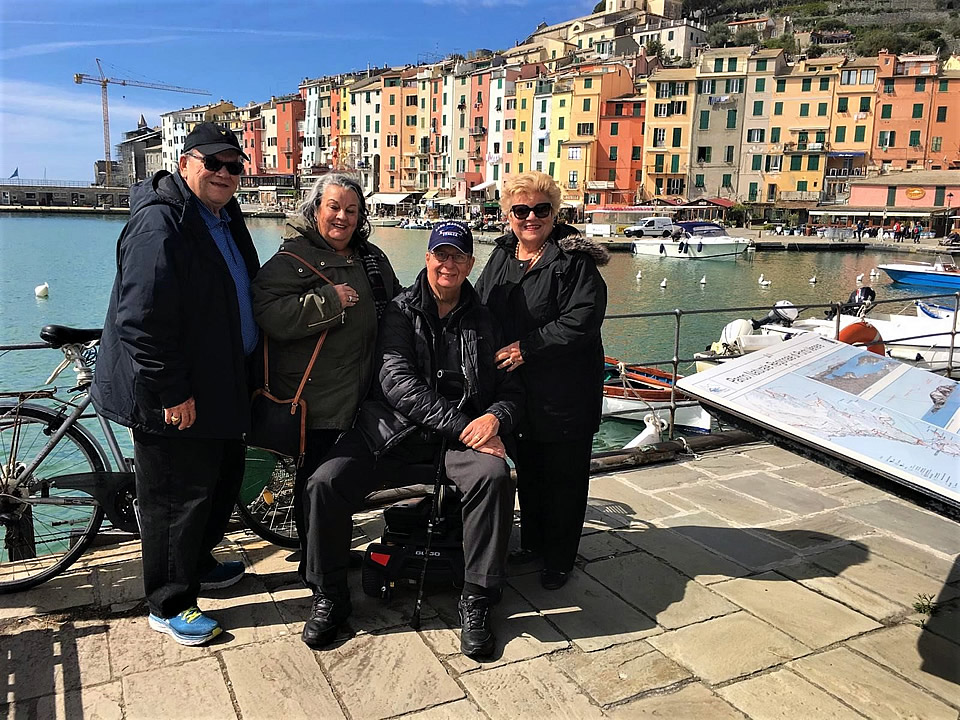 Whittle - Apulia
Cheltenham- UK
19th October 2018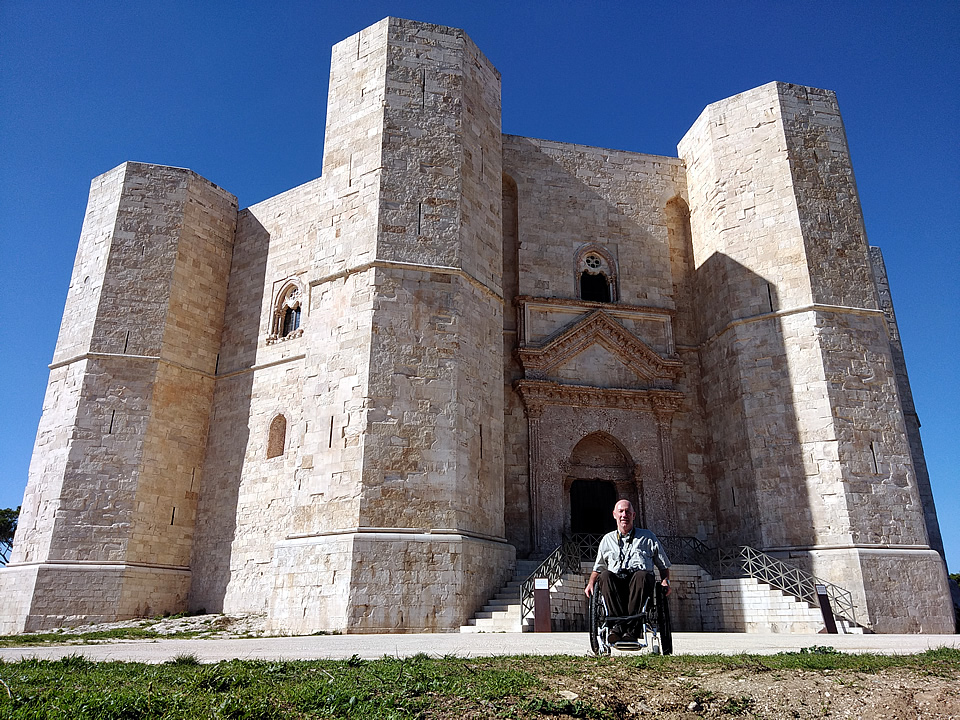 Scheer & Mallett - Apulia
Illinois- USA
5th October 2018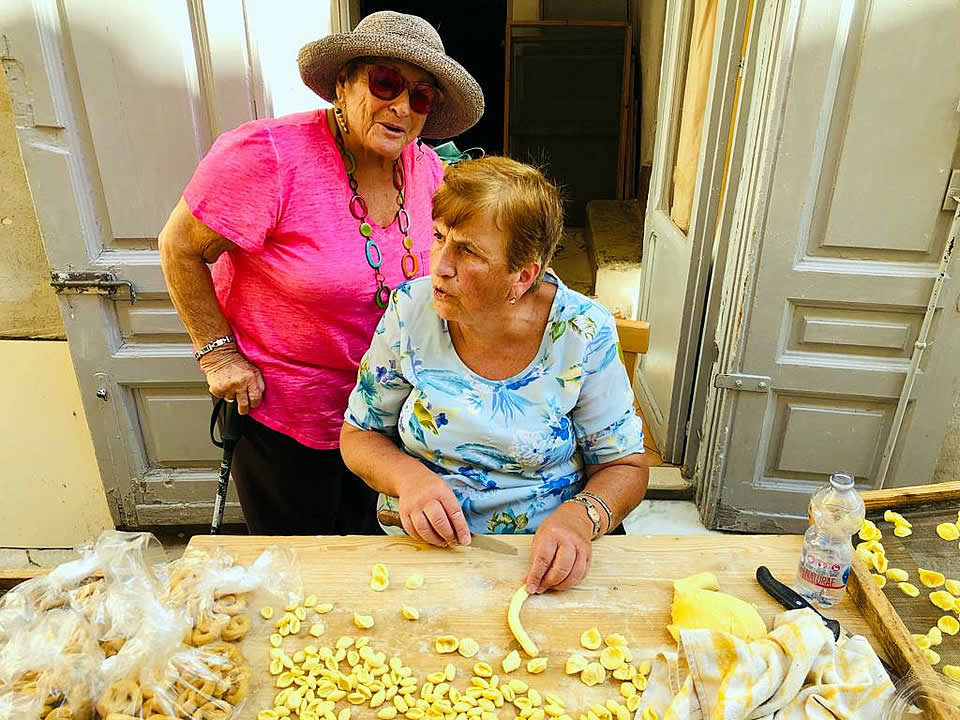 Thank you for a FABULOUS trip. We had so much fun. You were so kind , helpful and ...
Totta - Rome
Long Beach - USA
4th October 2018 Our guide was not only an excellent and reliable driver who met us on time ...
Pieples - Venice Rome Apulia
Miami- USA
14th September 2018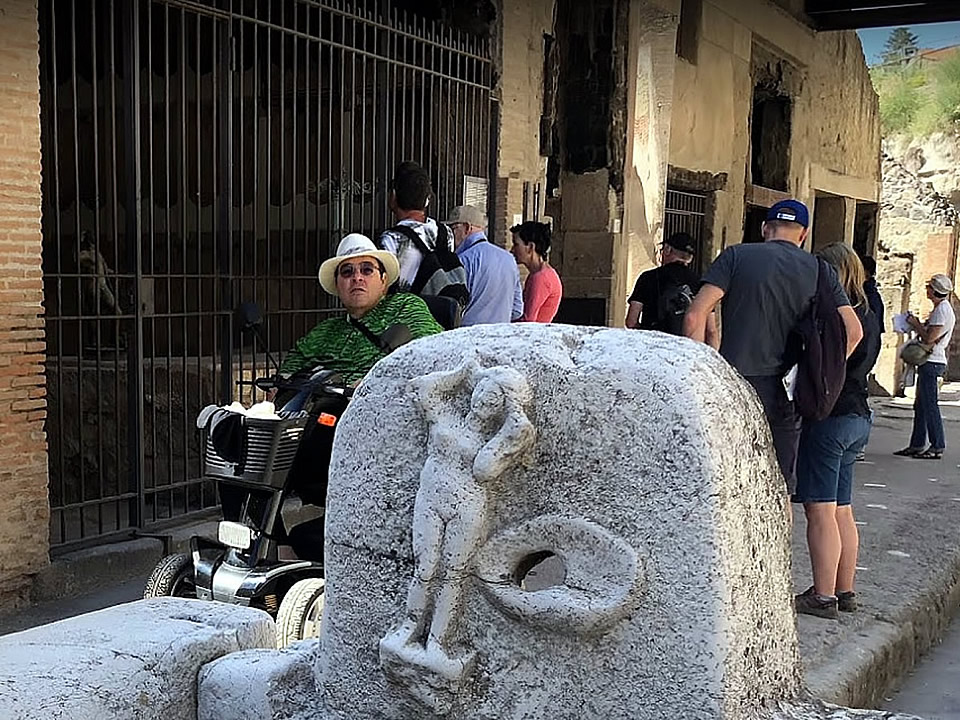 Our family of 4 had a wonderful trip because of Accessible Italian Holidays. Here ...