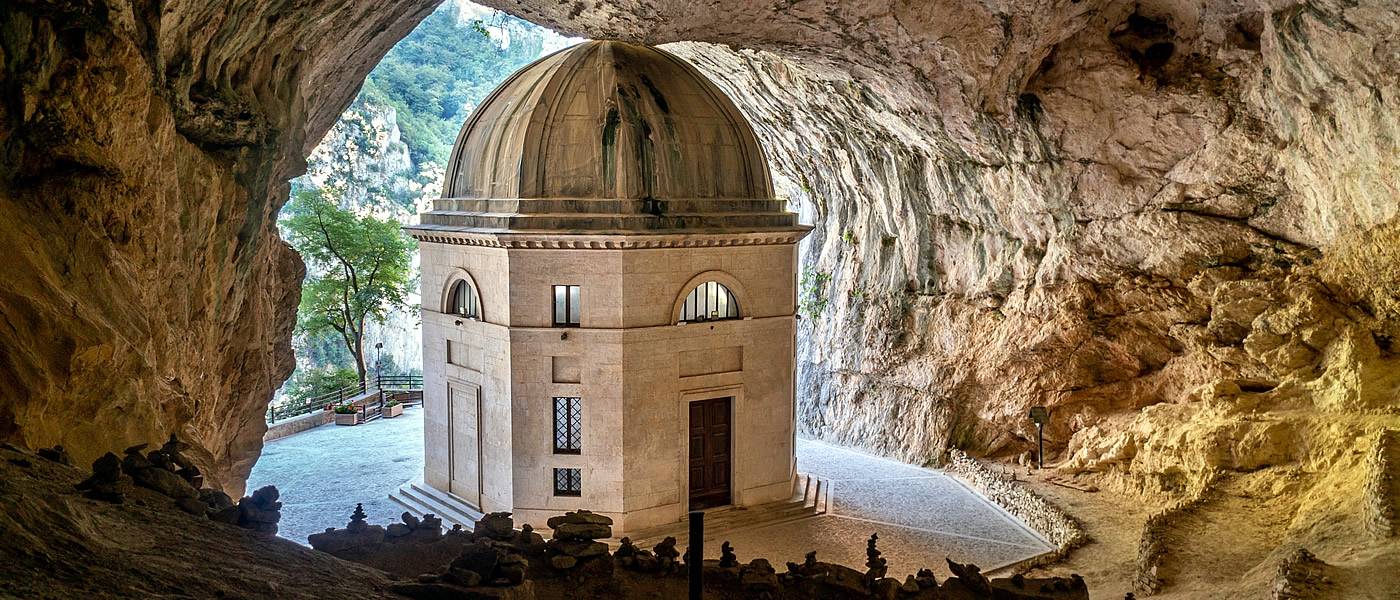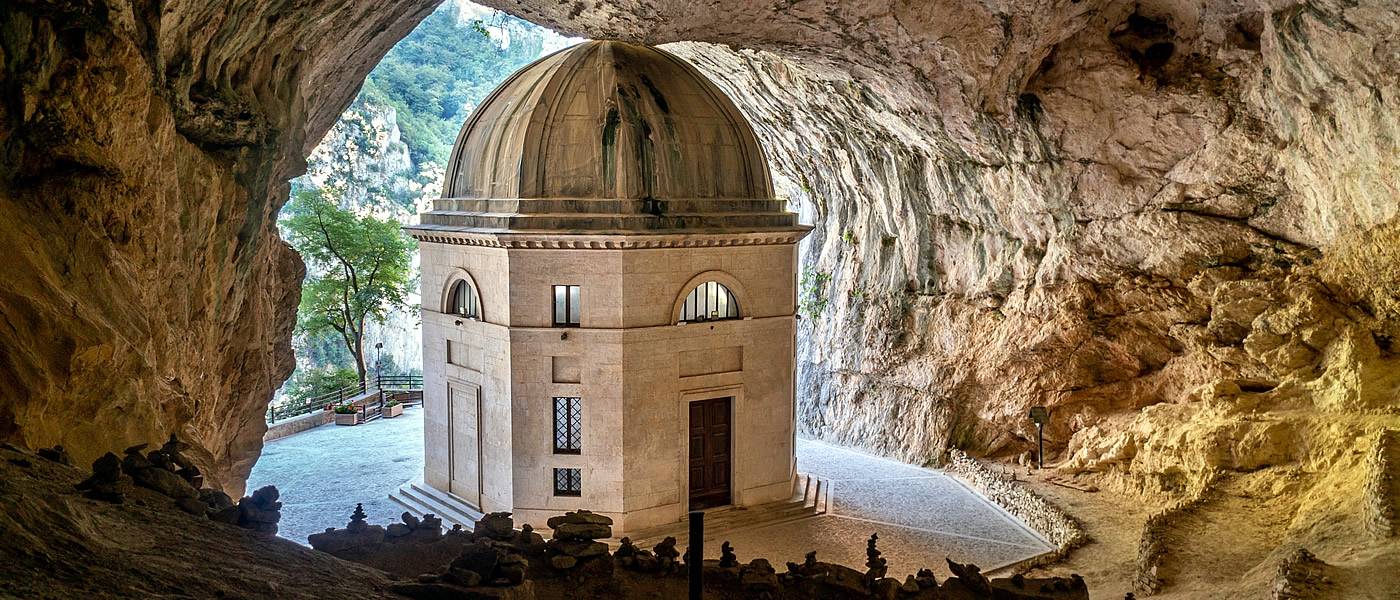 Marche Wheelchair Accessible Tours
Marche Wheelchair Accessible Tours
Marche Wheelchair Accessible Tours Italy Experience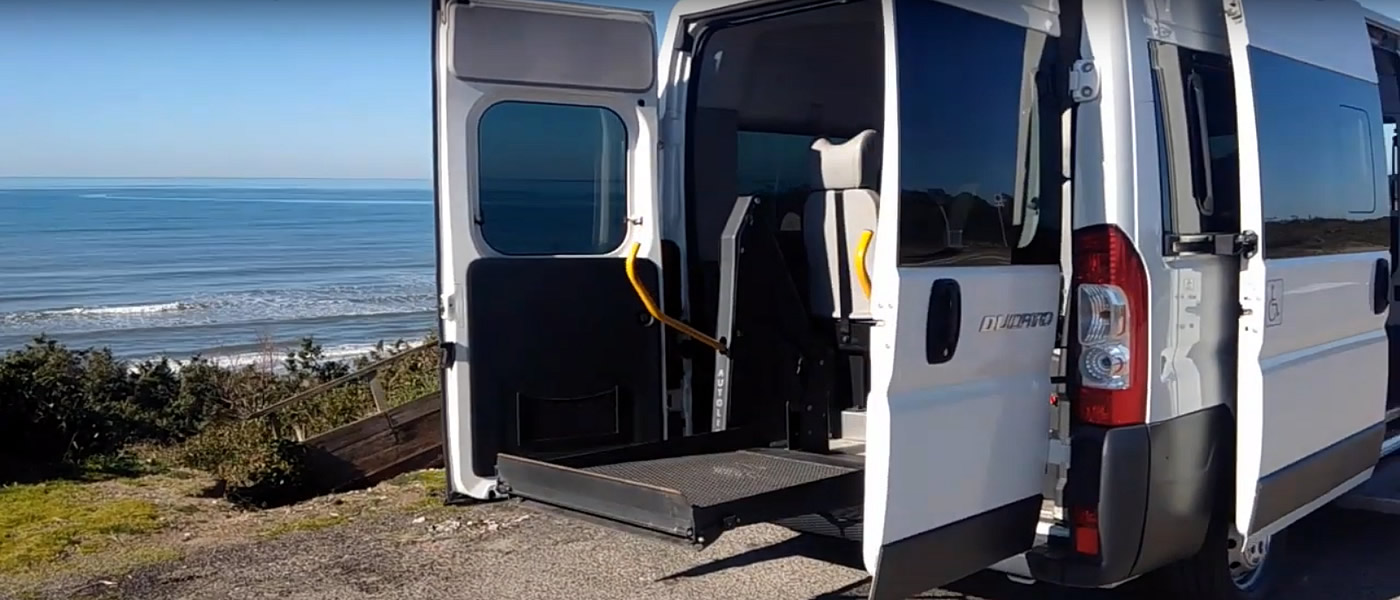 Our Adapted Van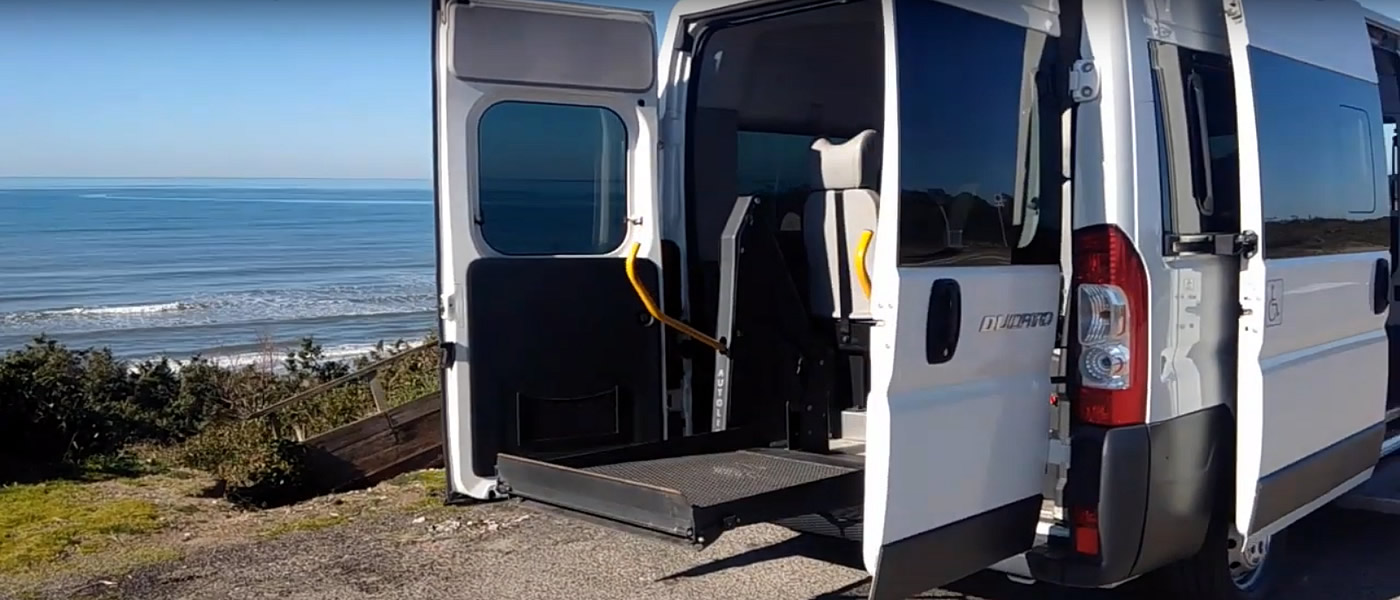 Marche Wheelchair Accessible Tours
The Marche wheelchair accessible tours, are undoubtedly one of the most beautiful regions in Italy.
Over the last few years this region has made more and more attention thanks to the efforts that have been made to preserve and protect an exceptional concentration points of interest.
Small medieval villages, ancient cities of art, unique natural landscapes, food and wine excellences famous throughout Italy and not only.
Marche, overlooking the Adriatic Sea in the Center-East of Italy, already from the name suggests the many souls that populate them.
From the sea to the mountains, passing through the ancient villages and cities of art.
Marche remain in the heart of the traveler and invite him to move without haste, to discover that distillate of Italy that this territory represents.
This Italian region has experienced a new life, also thanks to the celebrations of the 500th anniversary of the death of Raffaello Sanzio ( Raphael ) in Urbino.
This city recognized as a UNESCO World Heritage Site.
An extremely varied territory ranging from the mountain landscapes of the Apennines, to the cities of art.
Such as Gradara, Ancona or Ascoli Piceno, to the jewels of the Adriatic Coast with the Conero Riviera, its villages and beaches.
Together with the "great classics" mentioned above, take note of places still little known.
Let yourself be inspired by our tips for planning your holiday package in the Marche between nature, culture and cuisine.
Private Marche Wheelchair Accessible Tours
Our Marche wheelchair accessible tours with a guide, cover the entire region.
Accessible Italian Holiday provide a safe and a full accessible tours around it at previewed itineraries.
Visit this rich and fascinating land with a specialised tourist guide.
Adapted van transportation specifically designed for disabled tourists traveling on holiday to Marche.
Touring Marche
Marche wheelchair accessible tours are also a widespread, open-air museum between villages and cities of art.
Urbino, Ancona and Senigallia, which evoke the Renaissance splendor of the region.
Cradle of Italian culture, Giacomo Leopardi was born and raised in Recanati.
A popular destination for pilgrims, the Marche are a nerve center of Christian spirituality, thanks to the presence of Loreto, the largest Marian Sanctuary in Italy.
A brief description of the most prominent places in the Marche, without forgetting that each place is worth a visit.
First of all it is worth wandering around the countryside, in summer, especially at sunset, without wondering where you are going, simply wandering through the hills.
You will discover the pleasure of discovering unexpected landscapes and shapes and colors.
An endless sea of green and yellow, as a poem by Leopardi says.
The typical recipes of the Marche wheelchair accessible tours are, like its Castles, its archaeological areas and its museums.
The most authentic way to set out to discover its provinces.
Recipes widespread throughout the region, such as the traditional Rabbit in Porchetta, tell of the ancient vocation of this land, and its centuries-old respect for tradition.
The real Ascoli Olives are produced in Ascoli and the province.
They are large and fleshy olives that are pitted and stuffed with a meat-based dough.
Vincisgrassi is the local variant of the famous lasagna, which differs in being seasoned with ragout of sweetbreads and chicken offal, with the addition of bechamel and Parmesan.
The result is a high-calorie and hyper-tasty dish, to be digested comfortably in an armchair!
Stocco All'Anconetana is a typical delicacy based on stockfish.
Fave 'Ngreccia is a typical country dish, one of the most rustic and poor of the Marche tradition!
Lumachelle All'Urbinate are a fresh pasta shape vaguely reminiscent of snails.
To prepare them, the puff pastry is cut into small strips of about one centimeter, which are rolled on themselves and with the help of the comb, are striped.
Booking & Travel
Marche wheelchair accessible tours.
Unmissable visit at it with our Italy Accessible Tours.
Specifically tailored to wheelchair users, reduced mobility persons and disabled with an adapted van.
Marche Wheelchair Accessible Services
Marche Wheelchair Friendly Accessible Hotels
Day - Venice, Tuscany
Sacramento - USA
5th May 2022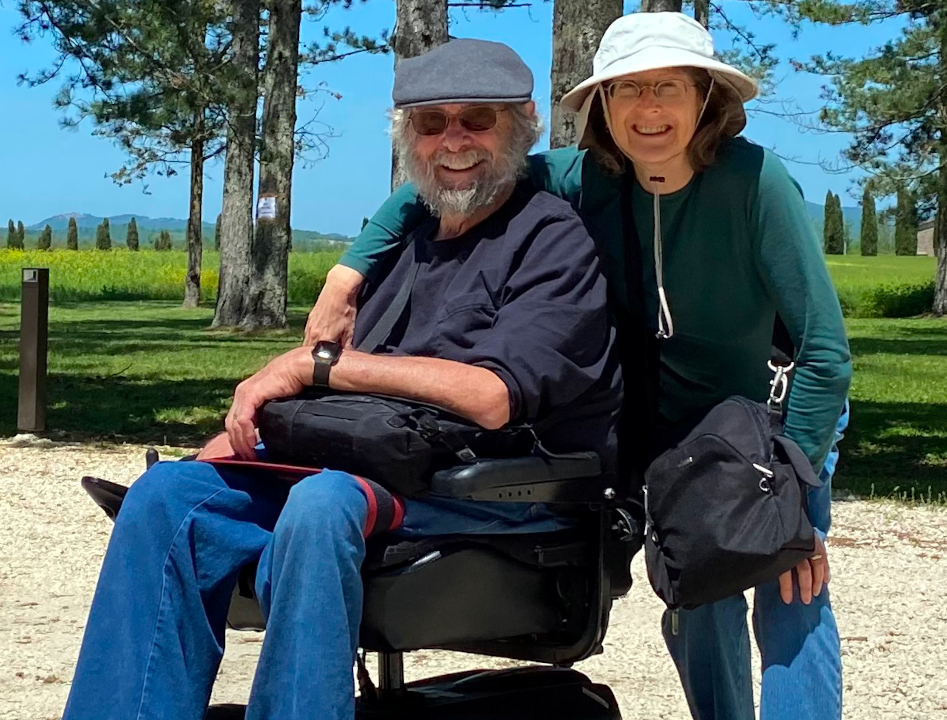 Vincenzo is superb in every way. He is extremely thorough, conscientious and honest ...
Samuel & Watkiss - Sicily
Samuel & Watkiss Families
Merton - UK
21st September 2021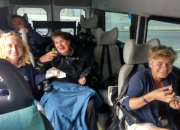 Birgisdottir - Milan
Akureyri - Iceland
15th September 2021 I contacted Accessible Italian Holiday with a very short notice about a transfer from ...
Bonelli - Umbria
Gozo - Malta
13rd September 2021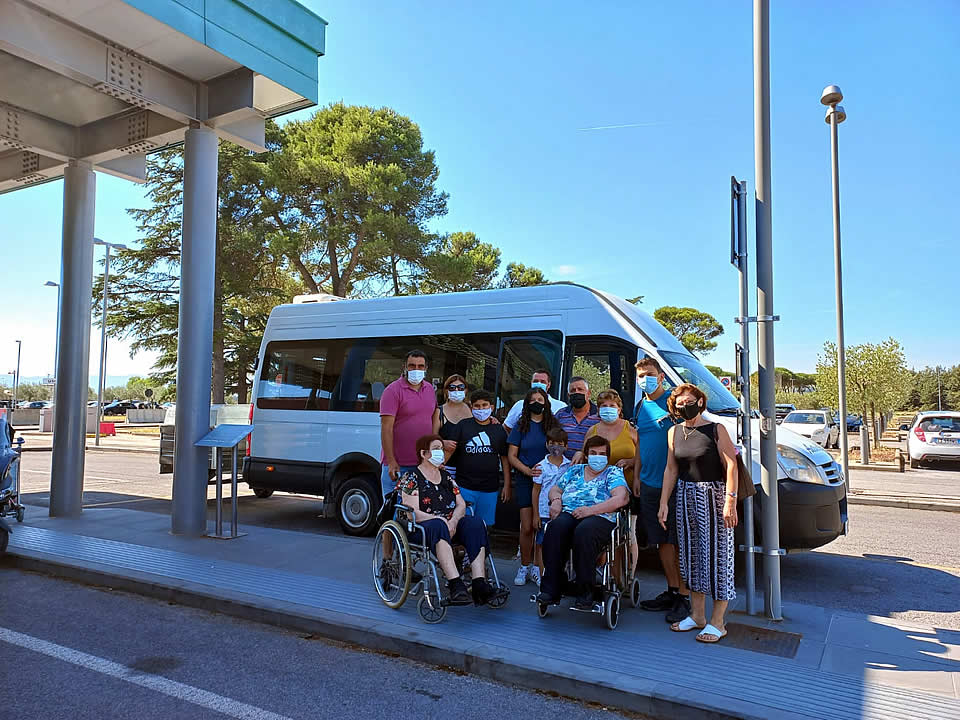 Reifein - Pisa
Atlanta - USA
16th August 2021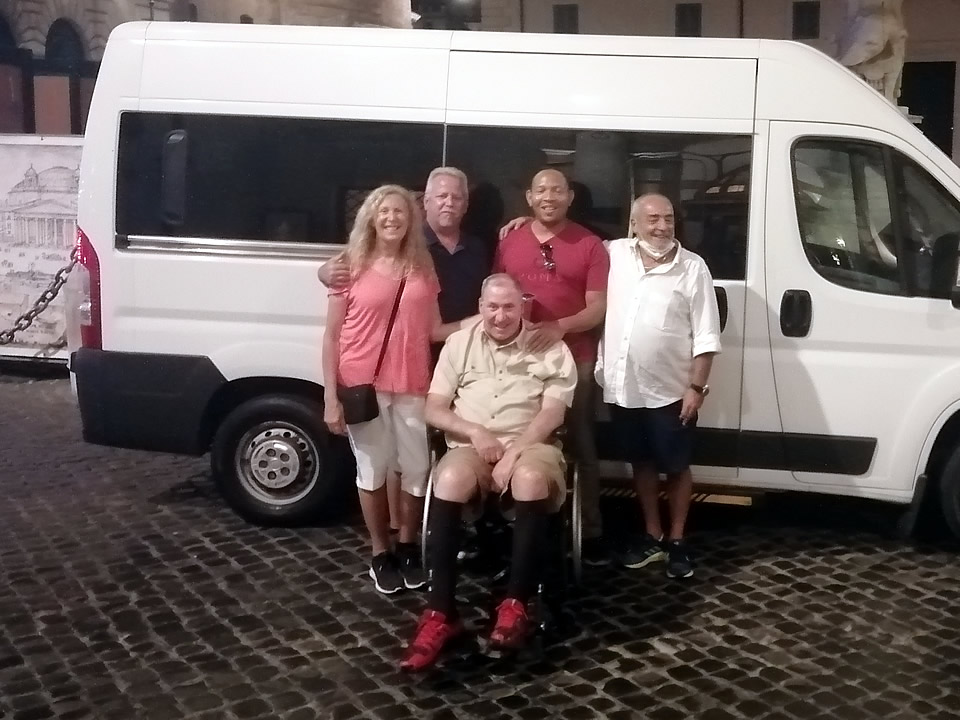 Thompson - Sicily
Triq I Assedju - Malta
20th October 2020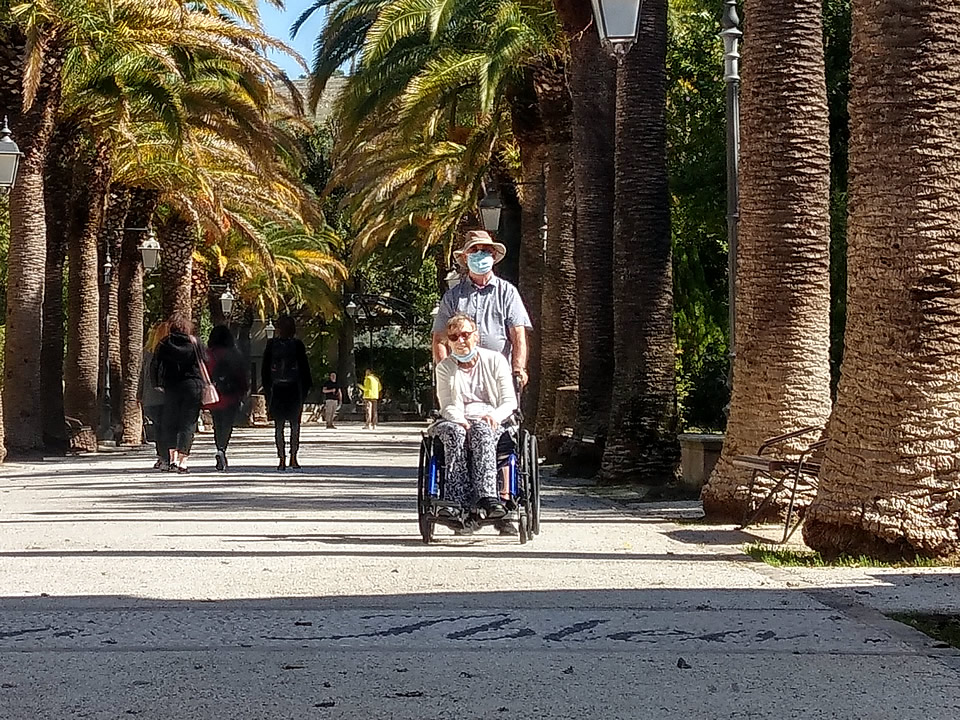 The service provided by Accessible Italian Holiday was exceptional. Vincenzo who ...
Brabant - Naples
Sainte-Catherine - France
29th June 2020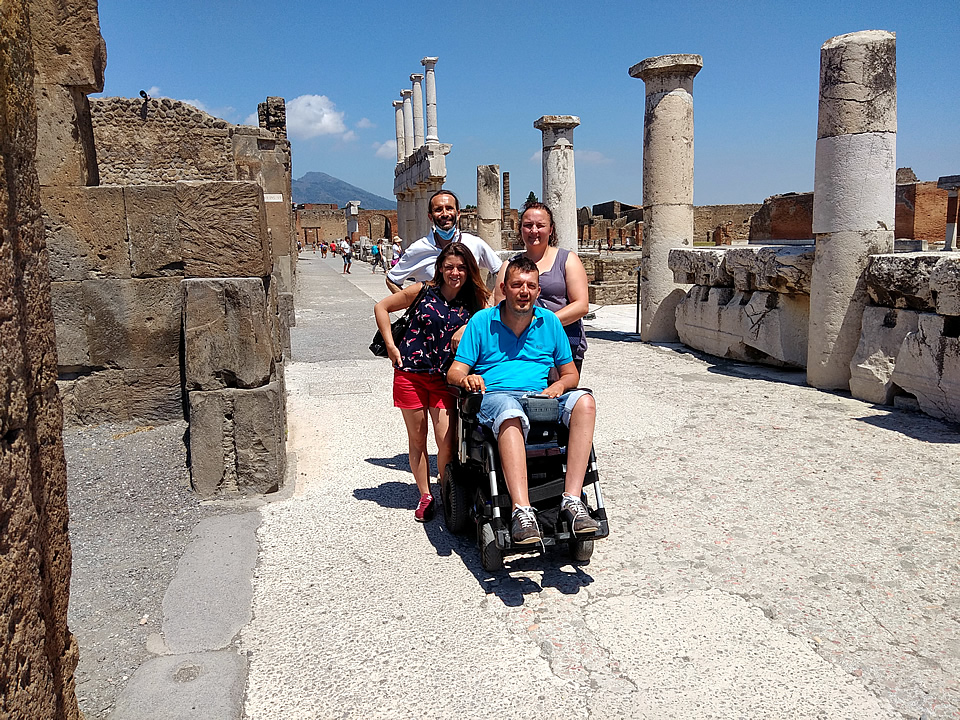 Prydun - Sicily
Hereford - UK
8th March 2020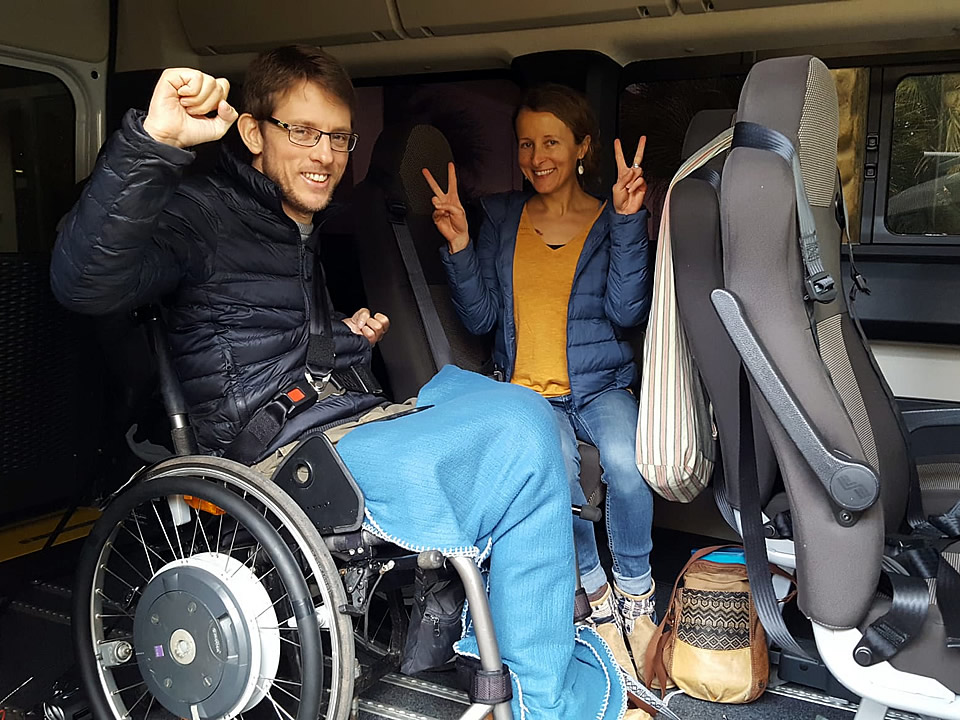 My husband ( who has a spinal cord injury and can't walk ) needed to make a last ...
Rudyk - Sorrento
New York - USA
31st October 2019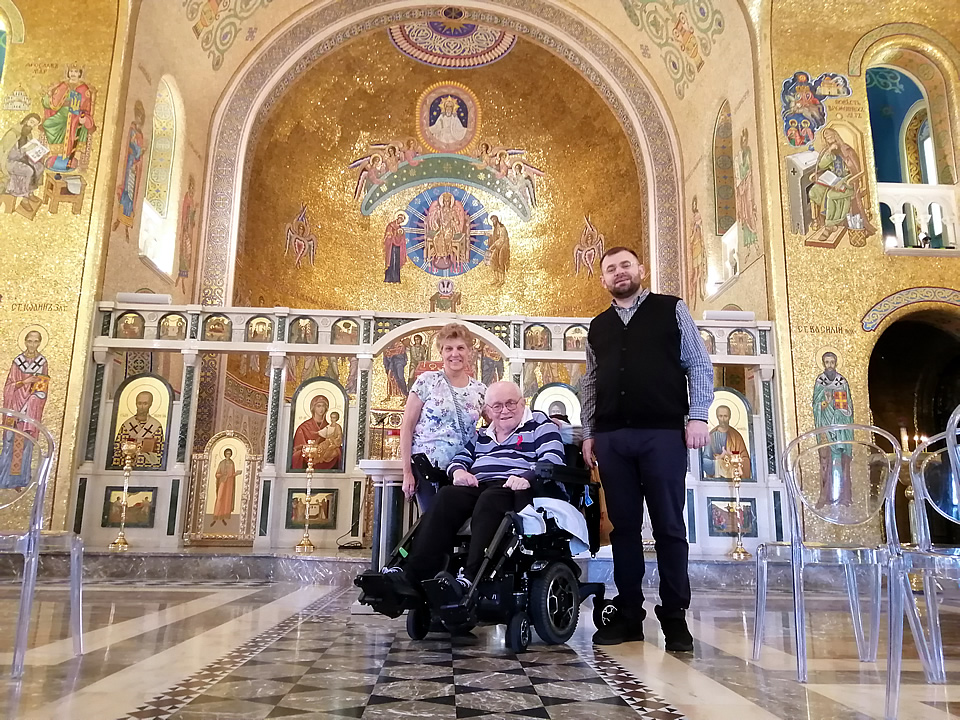 Molski- Sicily
Arizona - USA
19th September 2019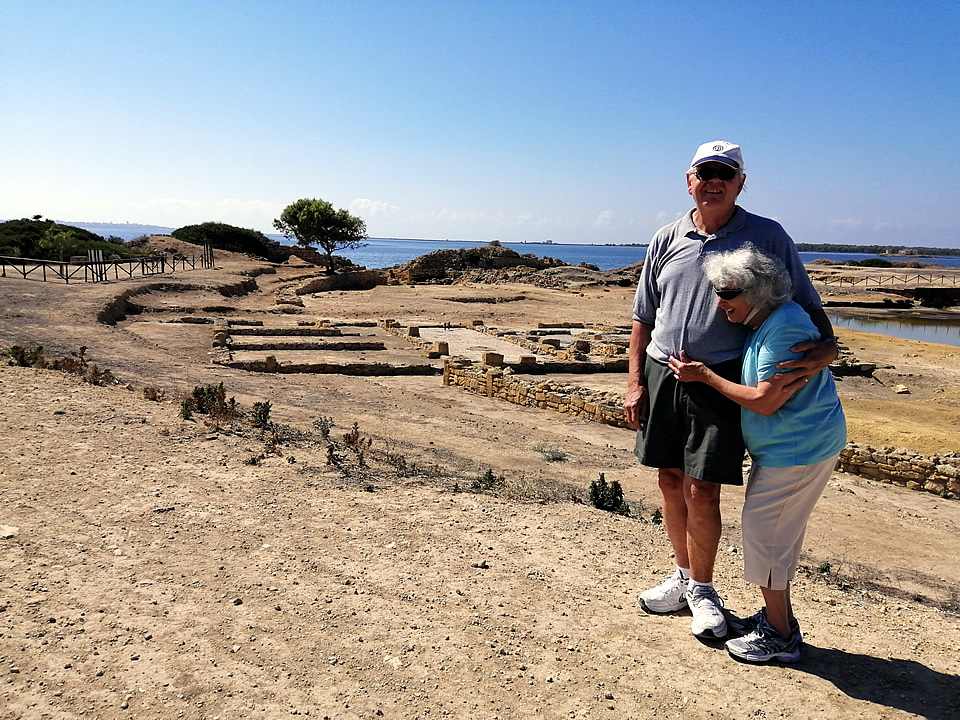 Enzo is a delight to work with. Made helpful suggestions that improved are overall ...
Burns - Bologna
Alpharetta - USA
5th August 2019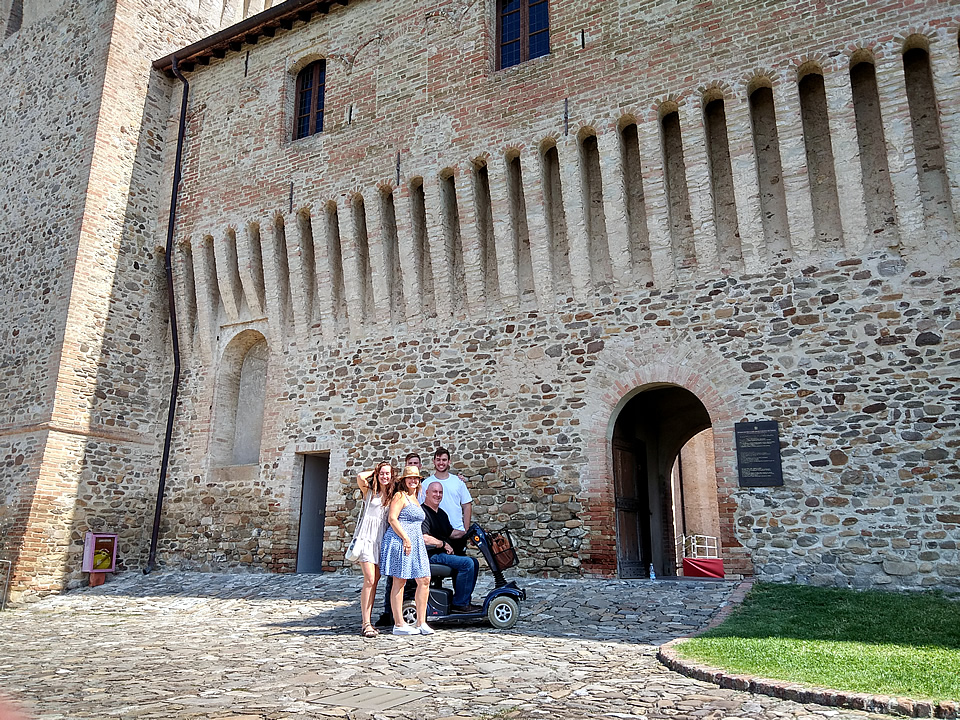 Jones - Rome
Melbourne - Australia
25th July 2019 Raaber - Venice, Lake Como, Florence
Tropiano - Umbria
Philadephia - USA
30th May 2019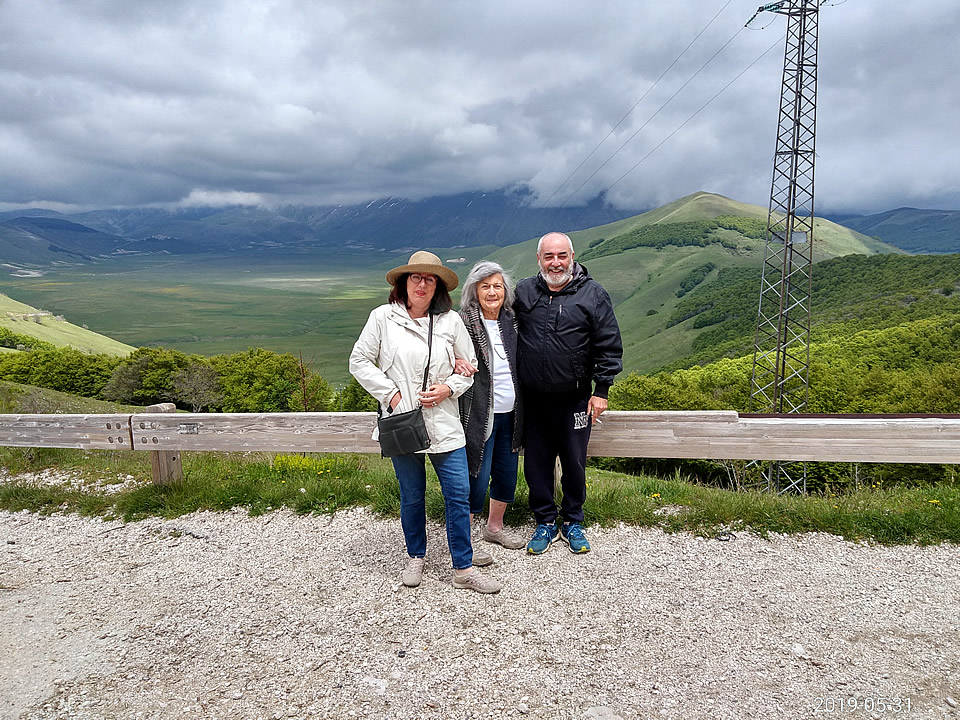 Stapley - Tuscany
Blue Mountains - Australia
17th May 2019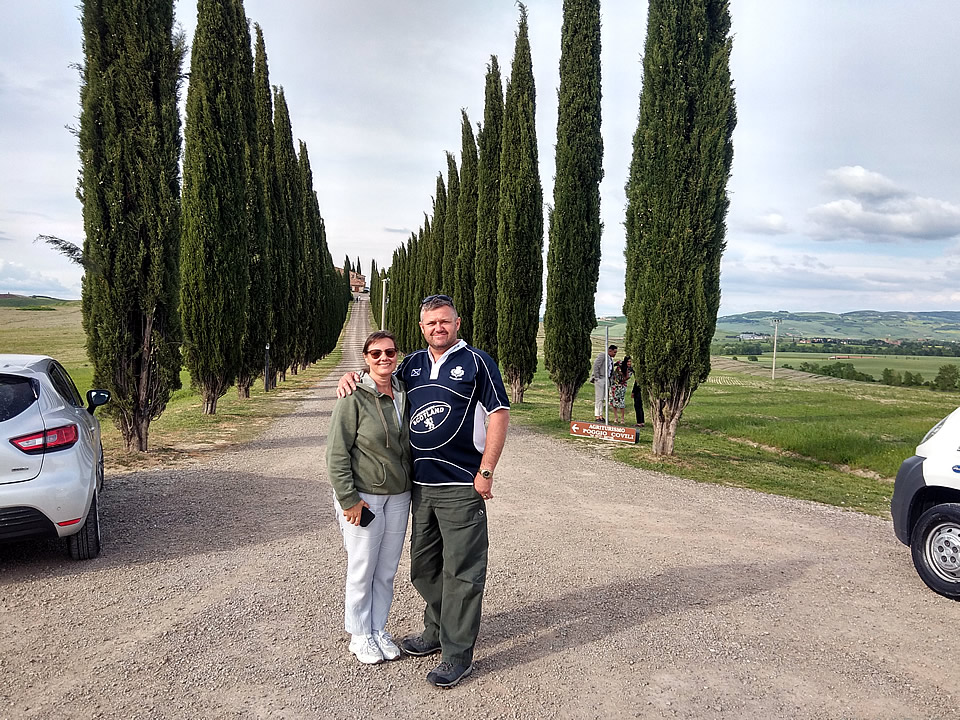 We booked two trips with Enzo, he was wonderful. At all times he made sure we got ...
Carreras - France, Swiss & Italy
Miami- USA
26th March 2019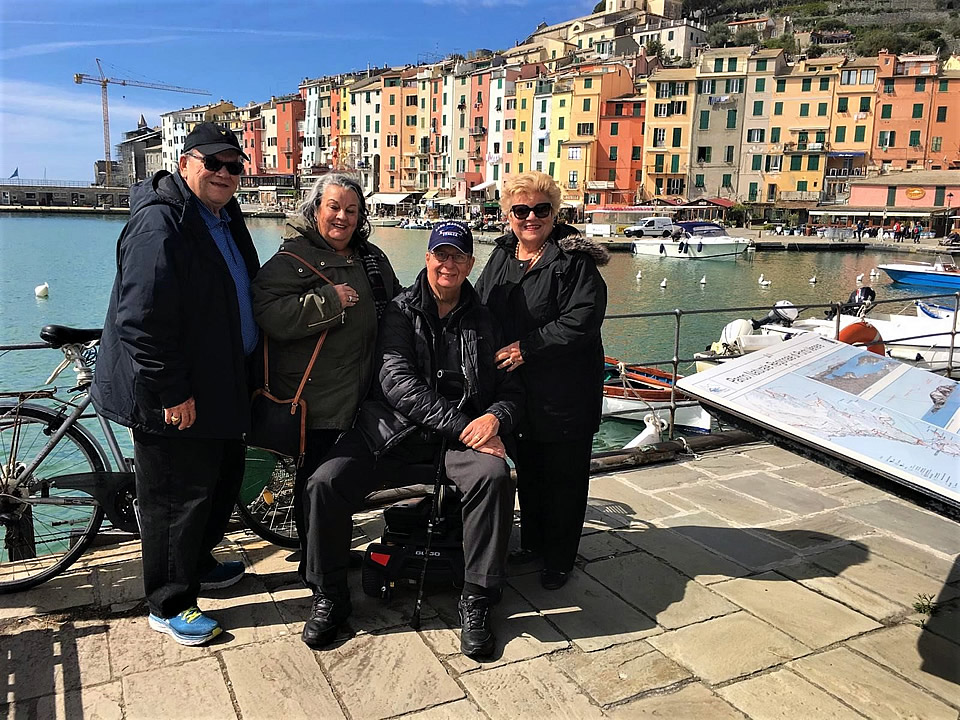 Whittle - Apulia
Cheltenham- UK
19th October 2018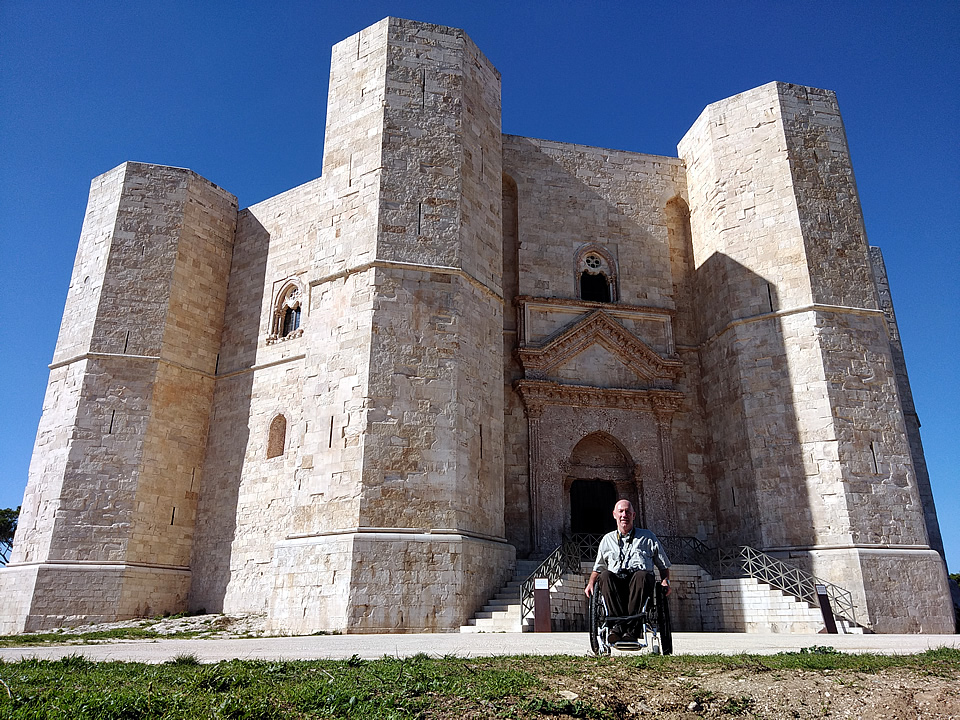 Scheer & Mallett - Apulia
Illinois- USA
5th October 2018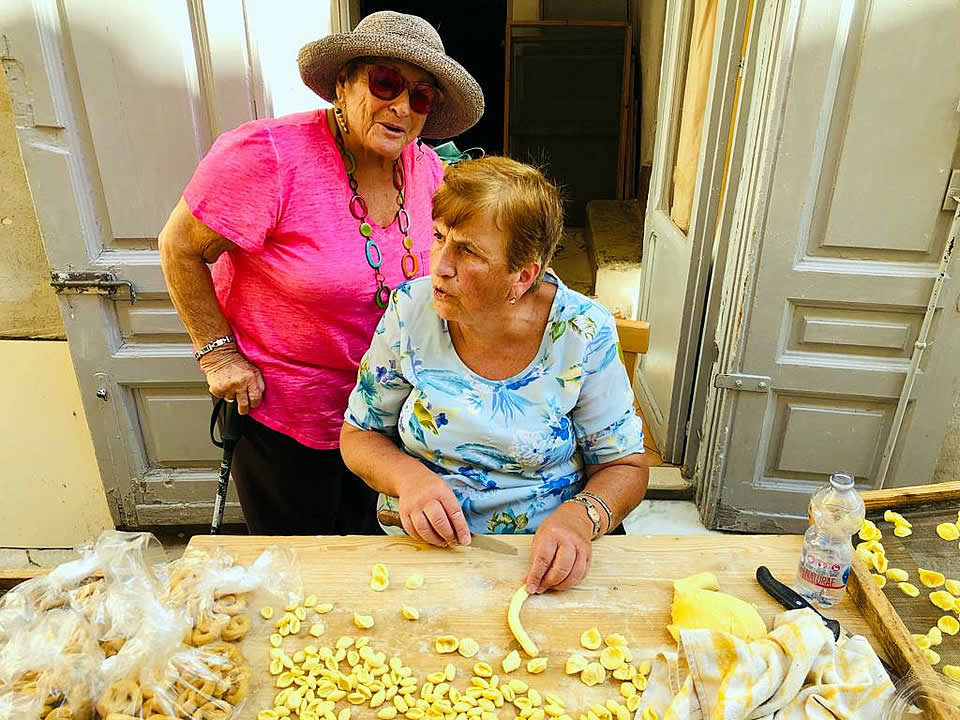 Thank you for a FABULOUS trip. We had so much fun. You were so kind , helpful and ...
Totta - Rome
Long Beach - USA
4th October 2018 Our guide was not only an excellent and reliable driver who met us on time ...
Pieples - Venice Rome Apulia
Miami- USA
14th September 2018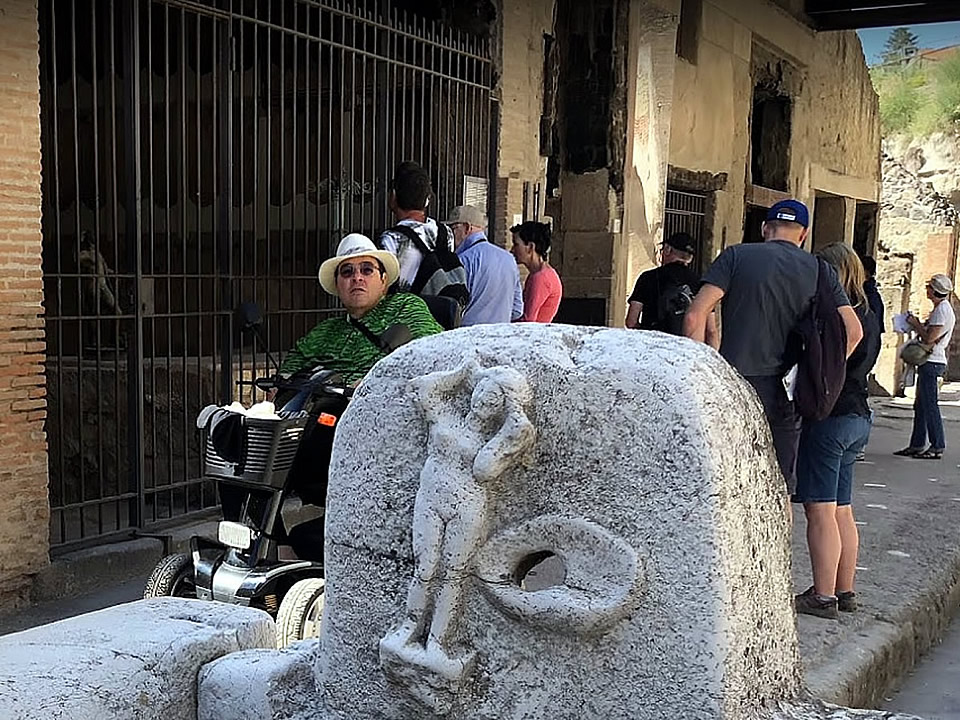 Our family of 4 had a wonderful trip because of Accessible Italian Holidays. Here ...