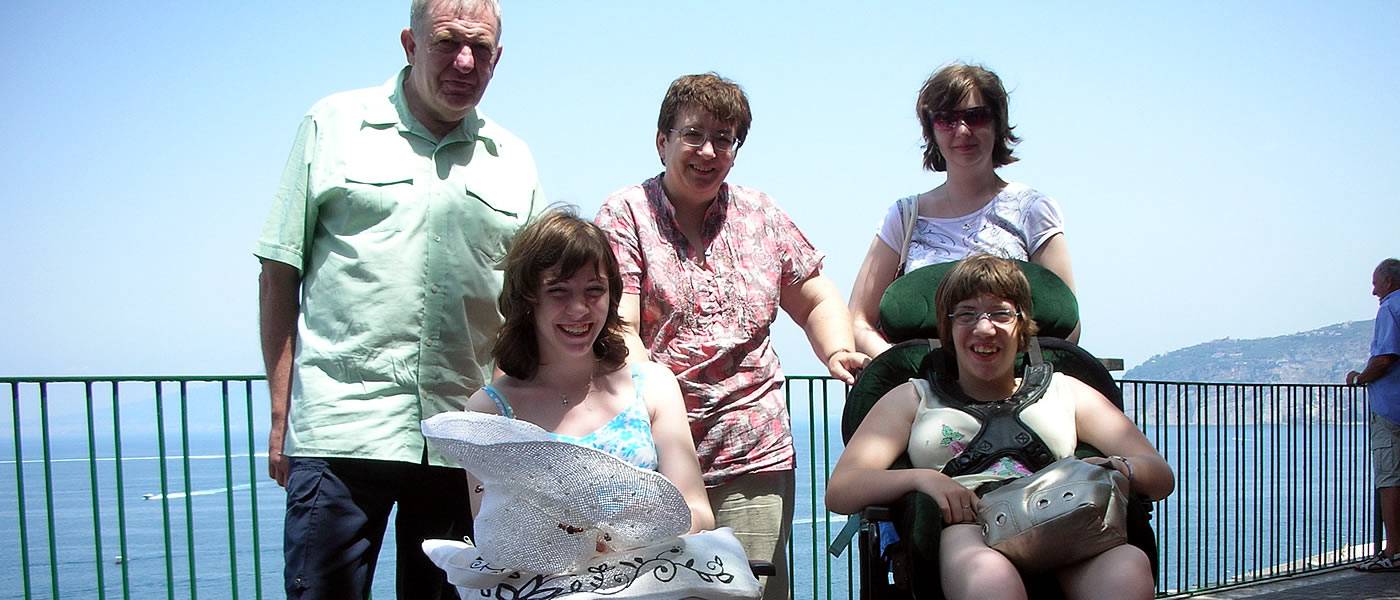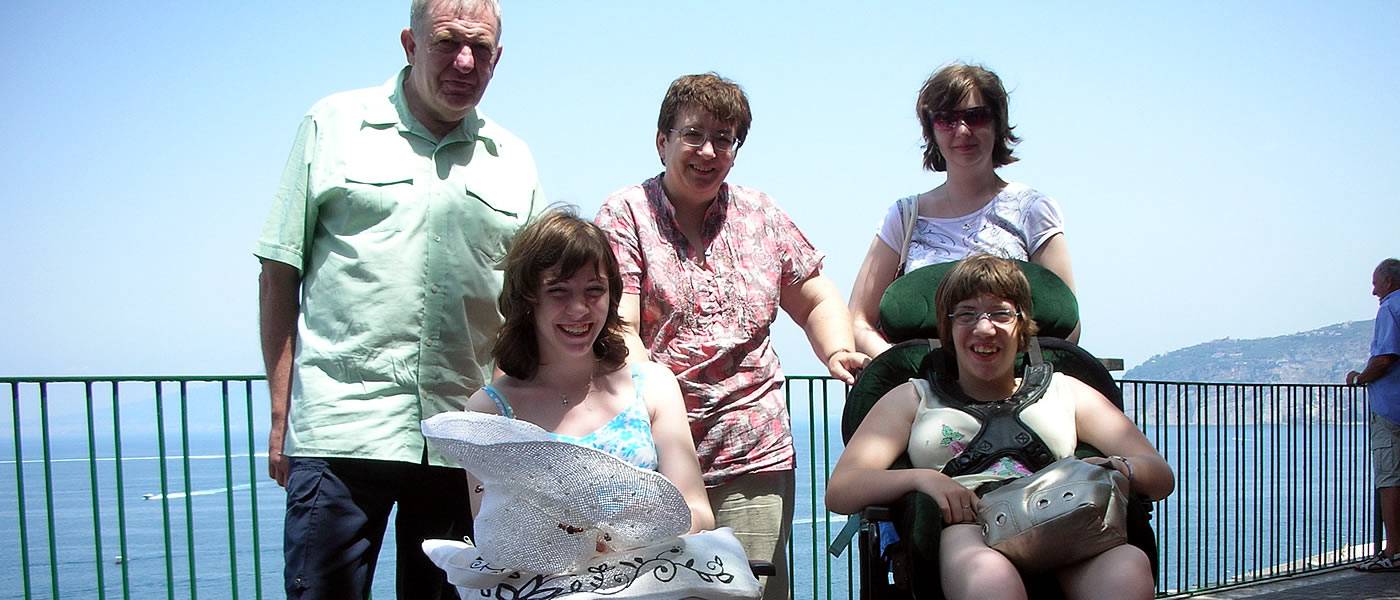 Naples Wheelchair Accessible Tours
Naples Wheelchair Accessible Tours
Naples and Sorrento disabled accessible tours excursions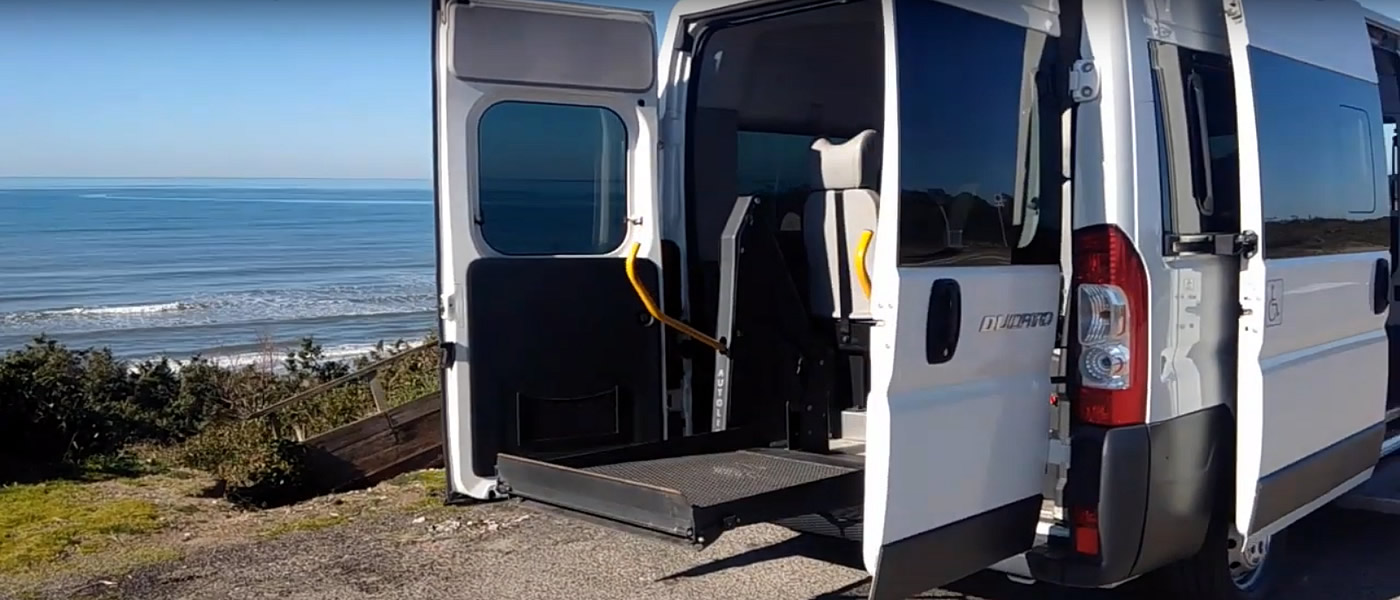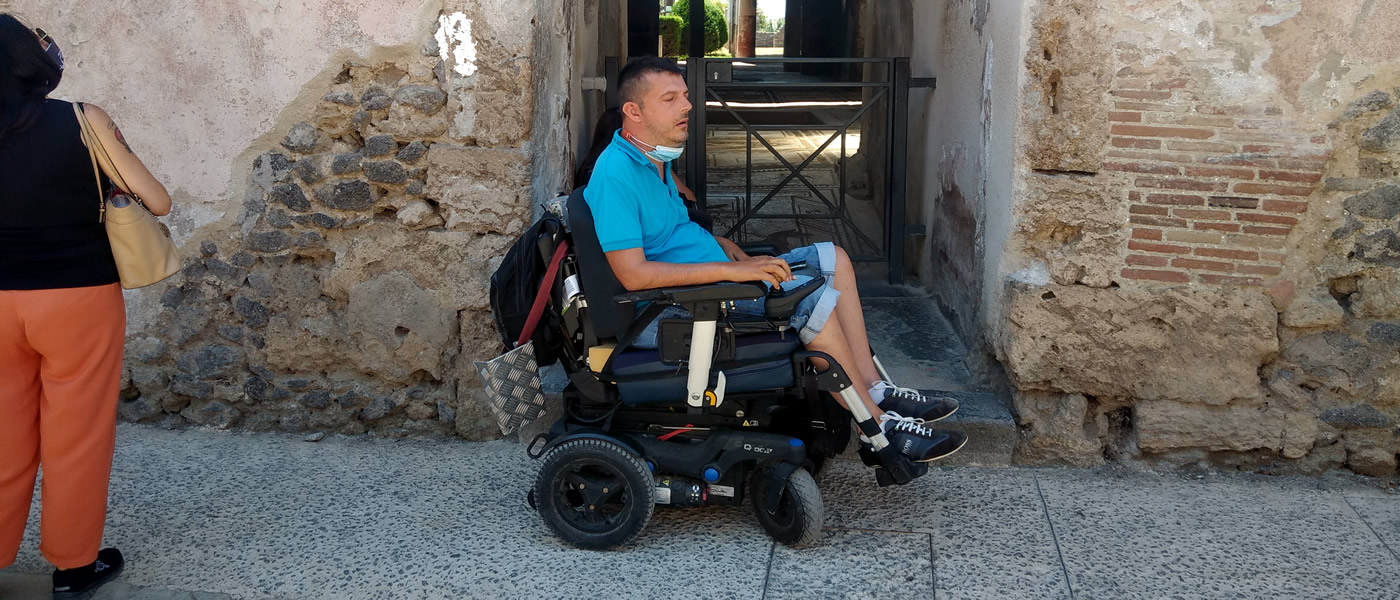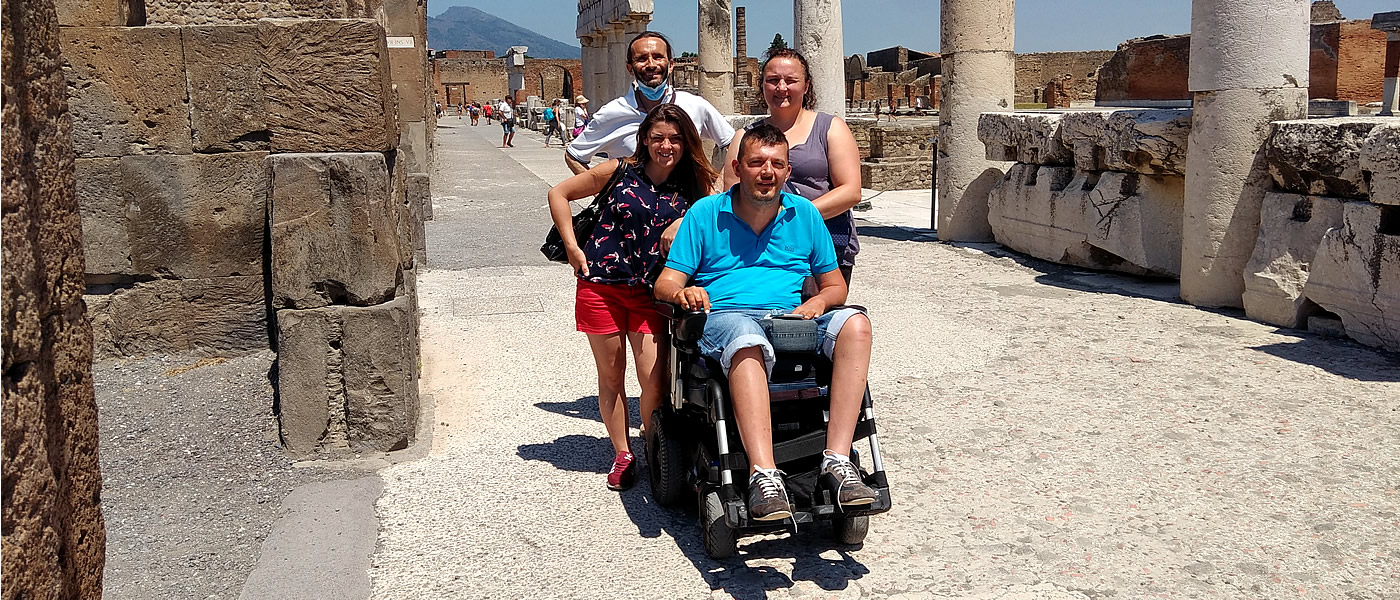 Our Adapted Van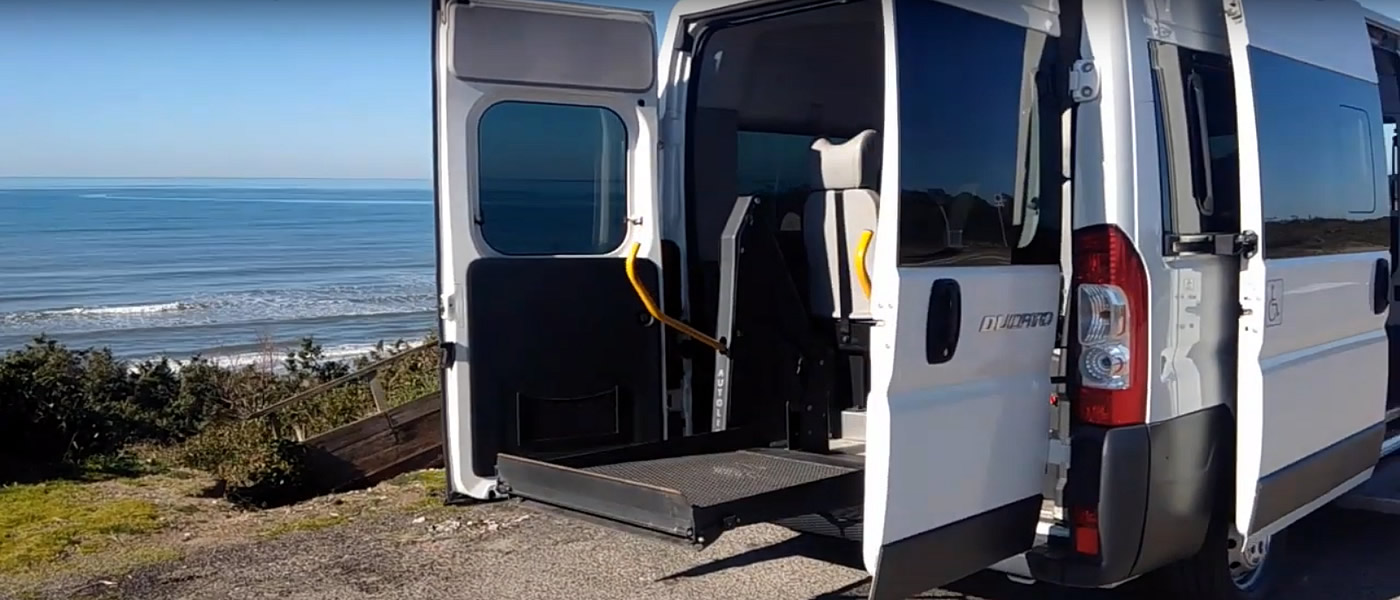 Herculaneum
Pompeii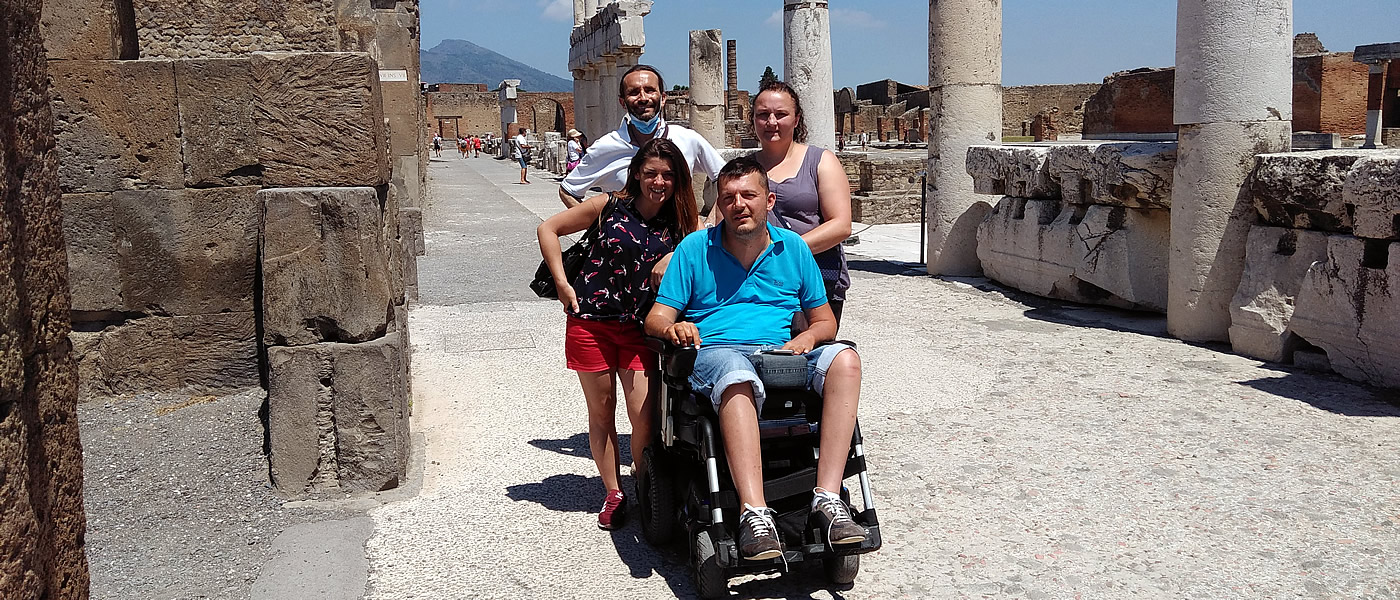 Naples Wheelchair Accessible Tours
Greek settlers from nearby Cumae founded it in the VIII century BC.
They had already established a hilltop town known as Parthenope and as it prospered they built Neopolis ( new town ).
Locals have a reputation for friendliness and hospitality.
Negotiating the city is not as fraught with danger as some people say.
There are certain no-go neighbourhoods in the evenings ( Forcella and Ponticelli for example ) but most of Naples is like any other urban city in the world.
Traffic in Naples is nuts.
It is the place where the social order breaks down and it is every man for himself ( the traffic lights are usually ignored ). You will find cars double and triple parked.
Private Naples Wheelchair Accessible Tours
Naples wheelchair accessible tours and Sorrento with a professional guide and cruise shore excursions.
Accessible Italian Holiday provide a safe and a full Naples wheelchair accessible tours and Sorrento around it at previewed itineraries.
Visit this rich and fascinating land with a specialised tourist guide.
Adapted van transportation specifically designed for disabled tourists traveling on holiday to Italy.
Touring Naples
Because of its vast artistic heritage, Naples wheelchair accessible tours and Sorrento historic center of has earned the UNESCO World Heritage Site denomination.
Its territory, particularly the iconic sight of the Gulf of Naples.
Along with the colorful folklore, the Pizza Experience, the celebrated Mount Vesuvius, the music, are recognized abroad as on of the most powerful symbolic images of Italy.
Fine work of Neapolitan craftsmen can be found in boutiques all over Naples.
In the first days of November, the streets between Piazza San Gaetano and Via San Biagio dei Librai become the most animated and crowded in the city.
The reason is stall-holders fuel the annual craze for Presepi ( Christmas cribs ) which are unique in Italy.
Sorrento Accessible Tour
Naples wheelchair accessible tours and Sorrento's orange and lemon groves.
Its seductive light and deep blue sea, its charm and peacefulness, all add up to a little piece of magic.
It is built on a reddish tufa rock about 50 metres above the sea.
Sitting in the gardens of Villa Comunale you can see stunning views of Vesuvius and the Bay of Naples.
Naples wheelchair accessible tours and Sorrento, is a very pretty old town and from the harbour it's possible to catch a ferry to Naples, Amalfi and Capri.
There are many tourist shops as well as more upmarket boutiques selling clothes, perfume and jewellery.
In the centre of Sorrento is Piazza Tasso, named after the town's favourite son, the poet Torquato Tasso ( 1544-95 ).
English is widely spoken so there should be no communication problems.
Pompeii and Herculaneum among many other destinations accessible for wheelchair users and disabled!
Naples wheelchair accessible tours and Sorrento and Accessible Italian Holiday provide a safe and a full accessible hotels accommodations.
Booking and Travel
Many sites in Naples wheelchair accessible tours and Sorrento are accessible and can be visited by adapted van.
Naples wheelchair accessible tours and Sorrento.
Add your Naples and Sorrento Accessible Tours by adapted van once you have choose the accommodation from a Accessible Accommodations, on the booking form.

Sansevero Chapel
The Sansevero Chapel is one of the symbols of Naples. It is one of the main attractions to see in the ...

Santa Maria Capua Vetere
Another unmissable stop for those who come to visit Caserta and want to include a historical ...
Solfatara of Pozzuoli
Solfatara of Pozzuoli is known above all for the phenomenon of bradyseism. That is, the raising ...

Sorrento
Sorrento reduced mobility accessible Italian tours is a small city in Campania, Italy. It is a popular ...

St Clare Monastery
In the heart of the Neapolitan historic center stands the ancient Monumental Complex of Santa ...

Spaccanapoli
There is no place in the city that will better tell you about the soul of Naples, its essence which ...

Umberto's Gallery
Naples disabled Umberto Gallery accessible Italian tours is a public gallery in Naples and it is located ...

Velia
The ancient city of Velia is located along the Cilento Coast, just beyond the mouth of the river that gives ...

Vico Equense
Vico Equense is a small town very well known and appreciated by tourists who flock to hotels and ...
Naples and Sorrento accessible services
Naples and Sorrento wheelchair friendly accessible Hotels
Day - Venice, Tuscany
Sacramento - USA
5th May 2022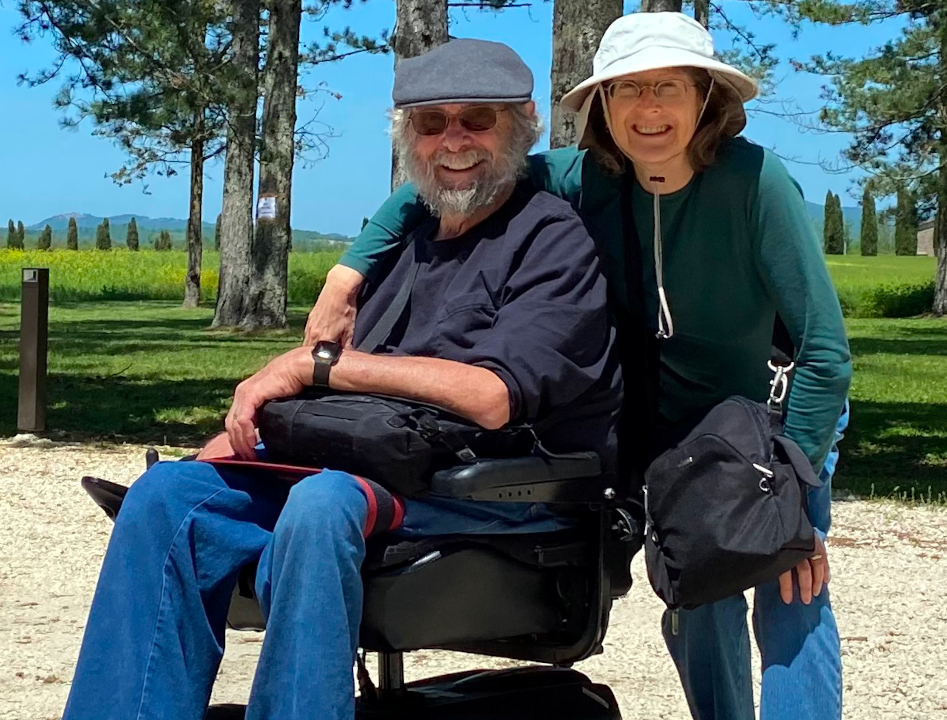 Vincenzo is superb in every way. He is extremely thorough, conscientious and honest ...
Samuel & Watkiss - Sicily
Samuel & Watkiss Families
Merton - UK
21st September 2021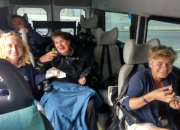 Birgisdottir - Milan
Akureyri - Iceland
15th September 2021 I contacted Accessible Italian Holiday with a very short notice about a transfer from ...
Bonelli - Umbria
Gozo - Malta
13rd September 2021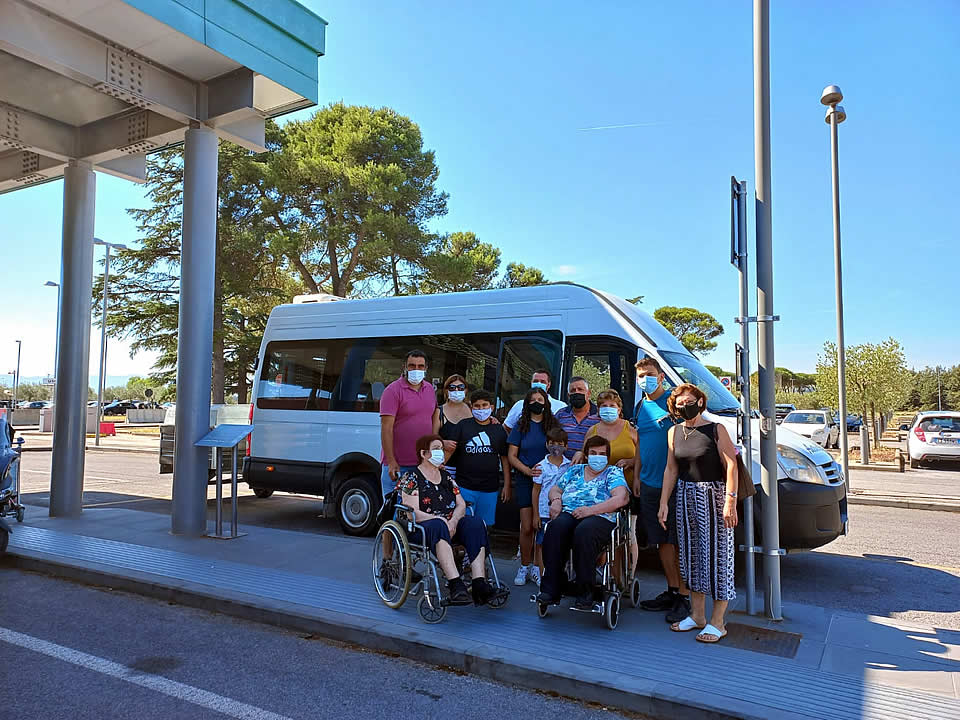 Reifein - Pisa
Atlanta - USA
16th August 2021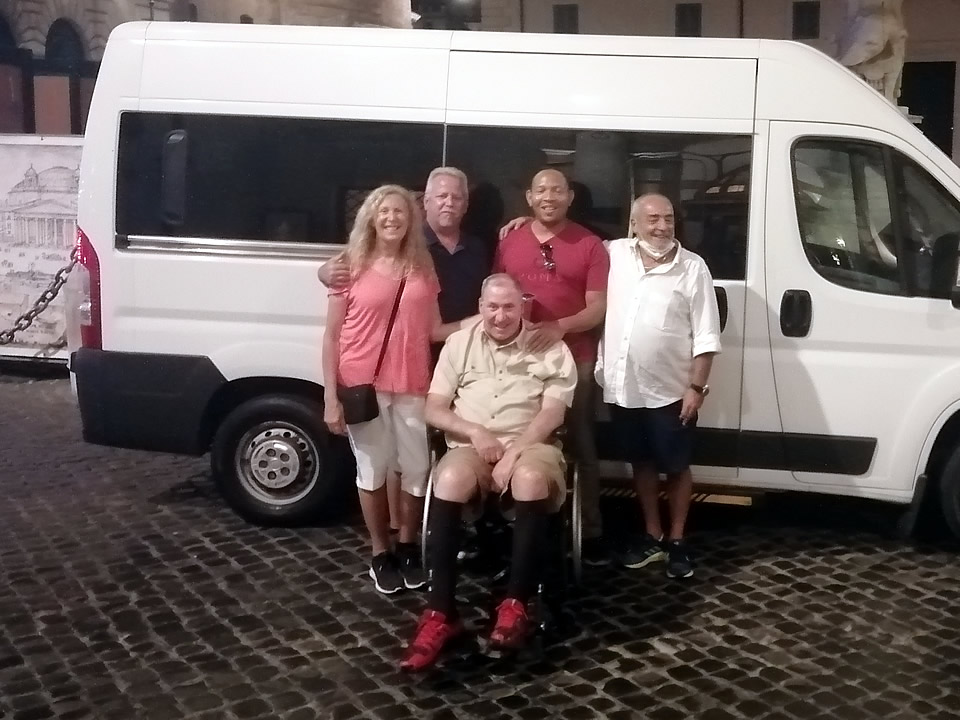 Thompson - Sicily
Triq I Assedju - Malta
20th October 2020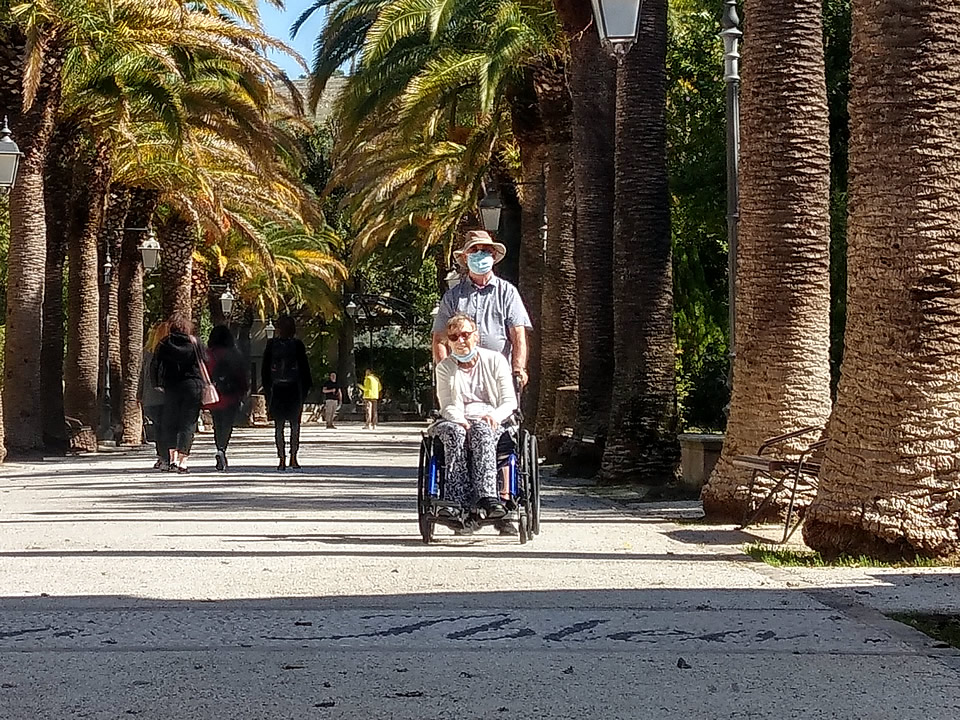 The service provided by Accessible Italian Holiday was exceptional. Vincenzo who ...
Brabant - Naples
Sainte-Catherine - France
29th June 2020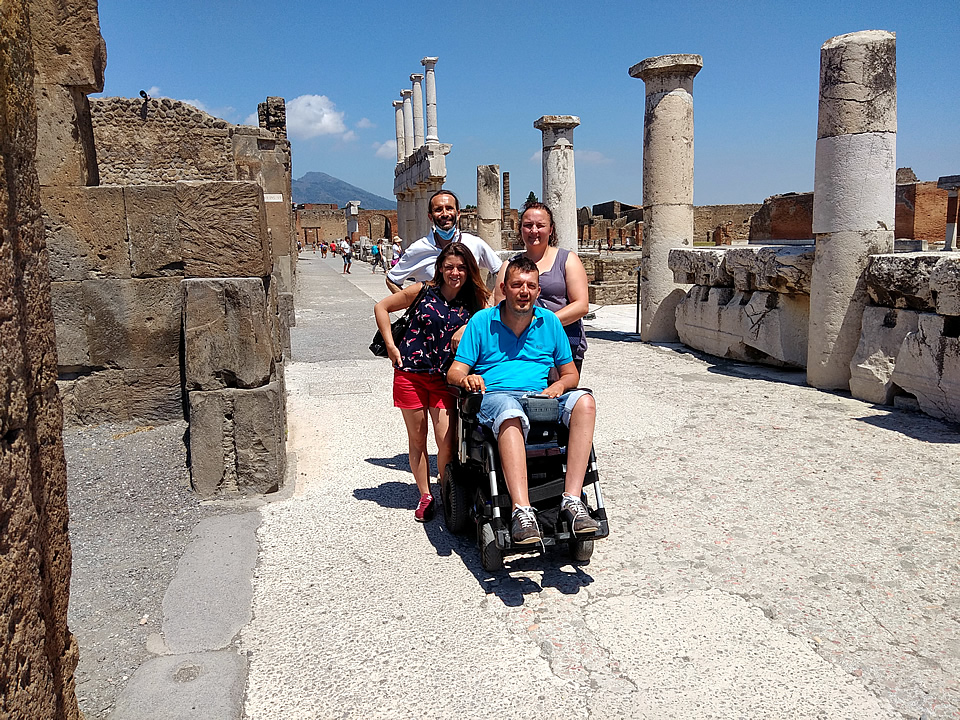 Prydun - Sicily
Hereford - UK
8th March 2020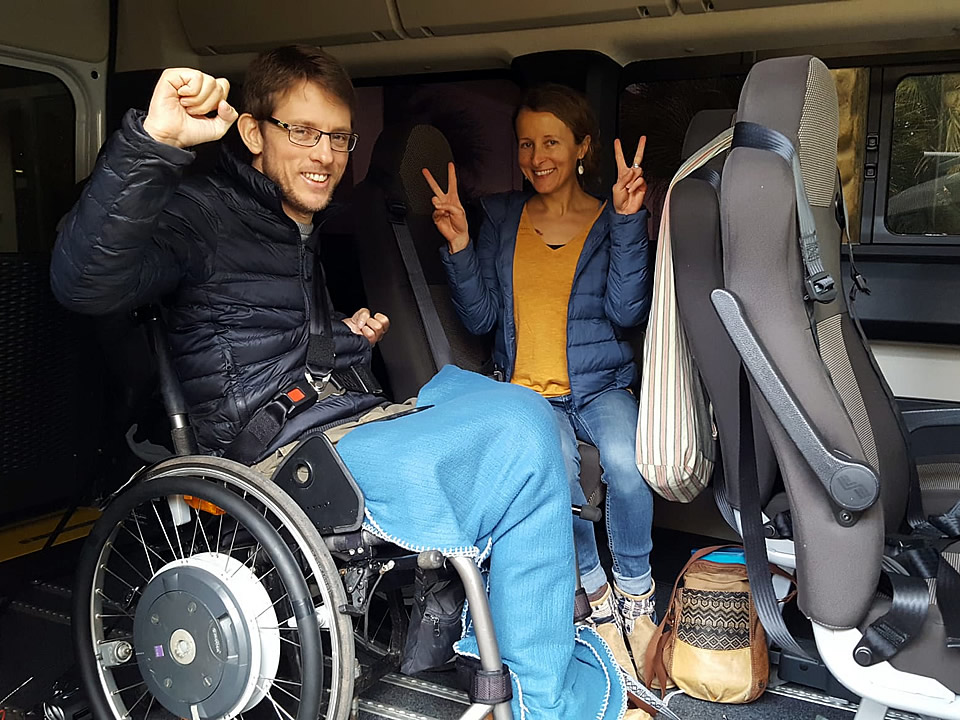 My husband ( who has a spinal cord injury and can't walk ) needed to make a last ...
Rudyk - Sorrento
New York - USA
31st October 2019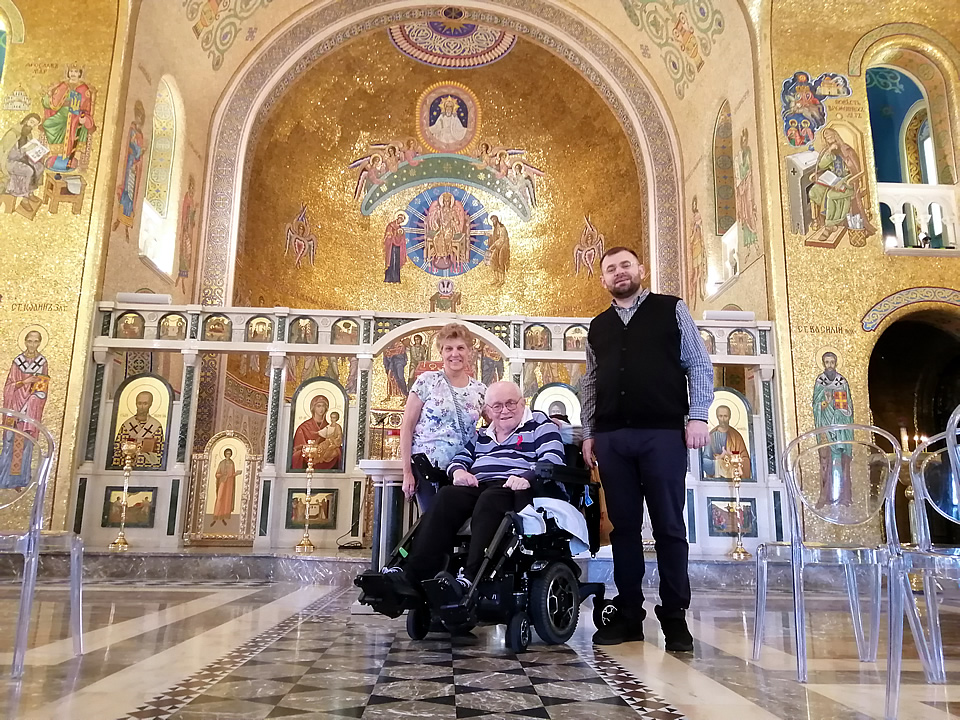 Molski- Sicily
Arizona - USA
19th September 2019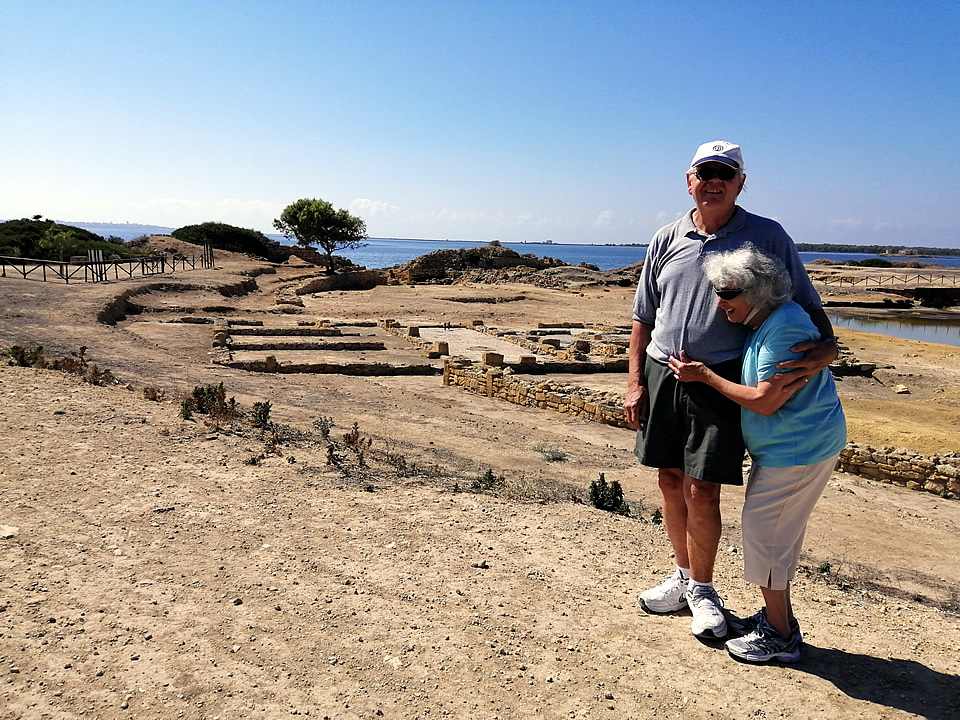 Enzo is a delight to work with. Made helpful suggestions that improved are overall ...
Burns - Bologna
Alpharetta - USA
5th August 2019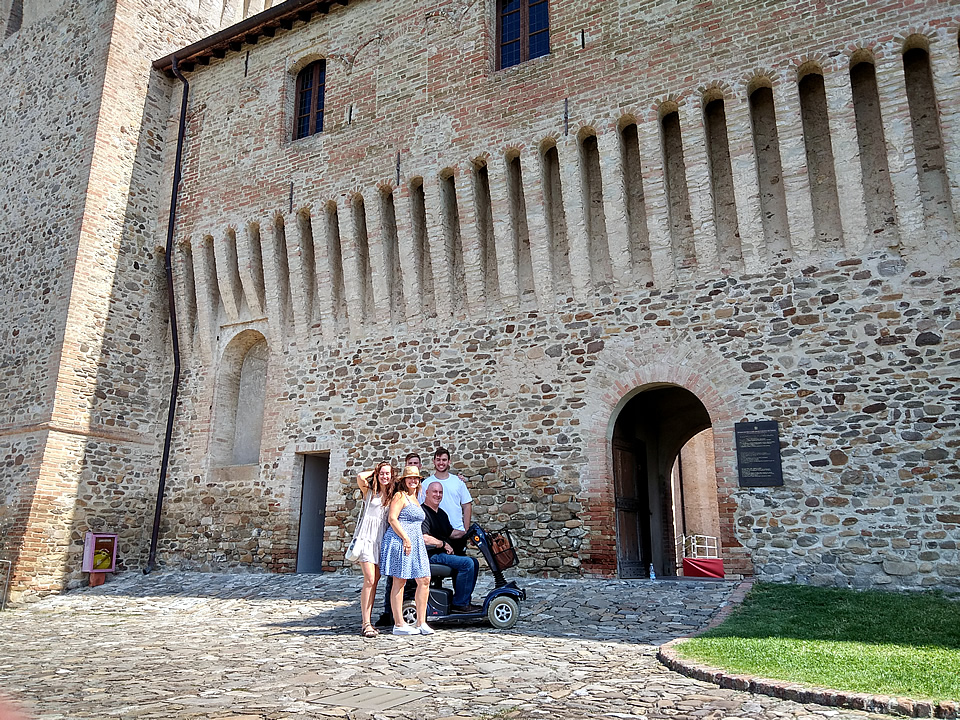 Jones - Rome
Melbourne - Australia
25th July 2019 Raaber - Venice, Lake Como, Florence
Tropiano - Umbria
Philadephia - USA
30th May 2019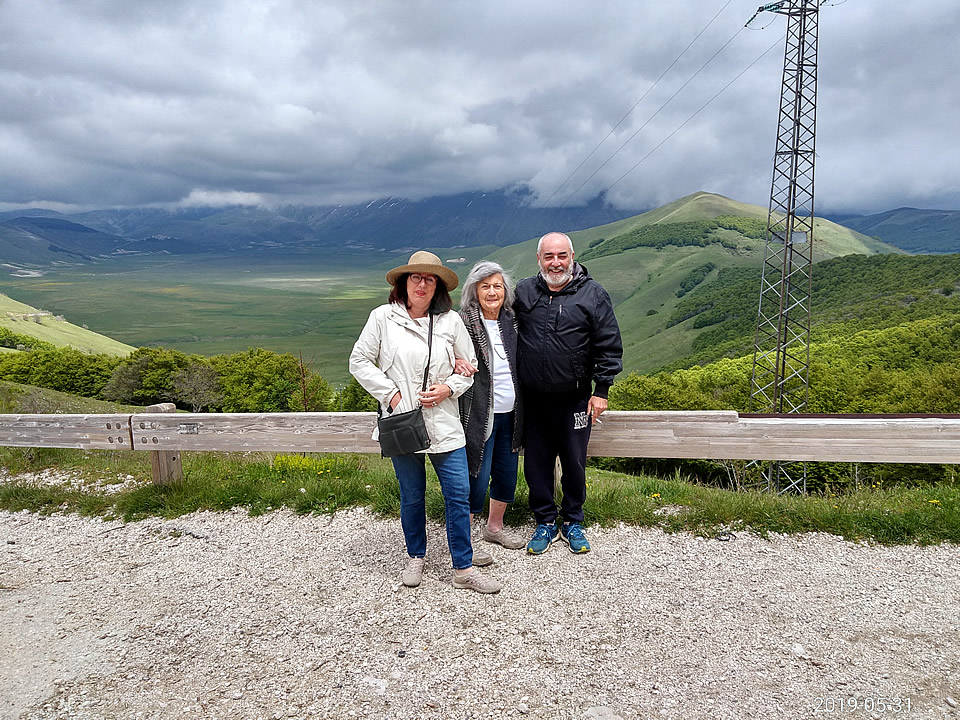 Stapley - Tuscany
Blue Mountains - Australia
17th May 2019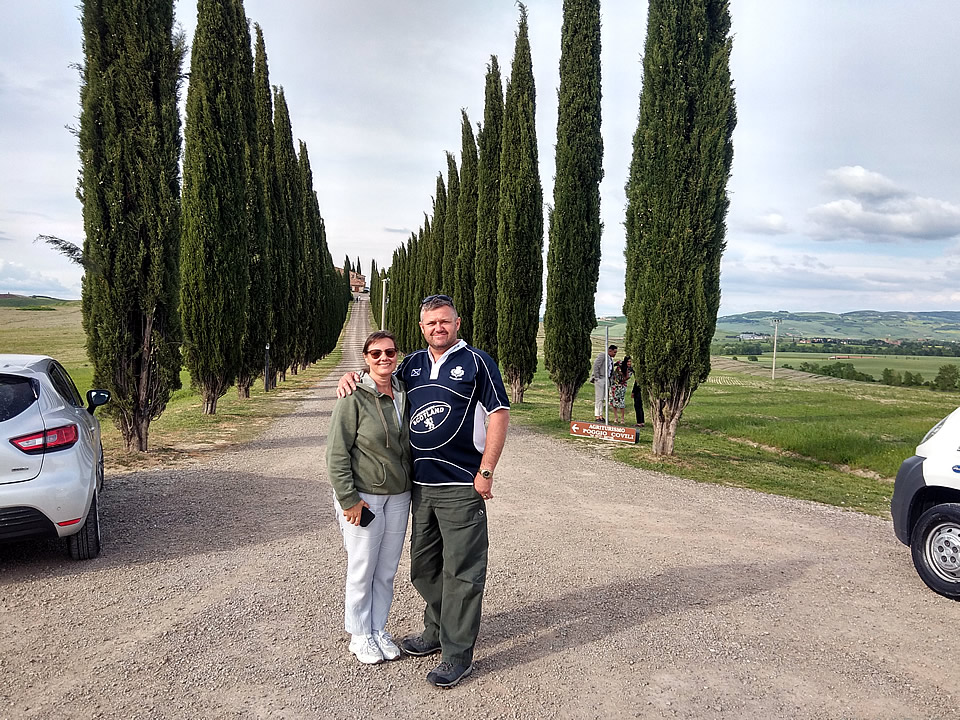 We booked two trips with Enzo, he was wonderful. At all times he made sure we got ...
Carreras - France, Swiss & Italy
Miami- USA
26th March 2019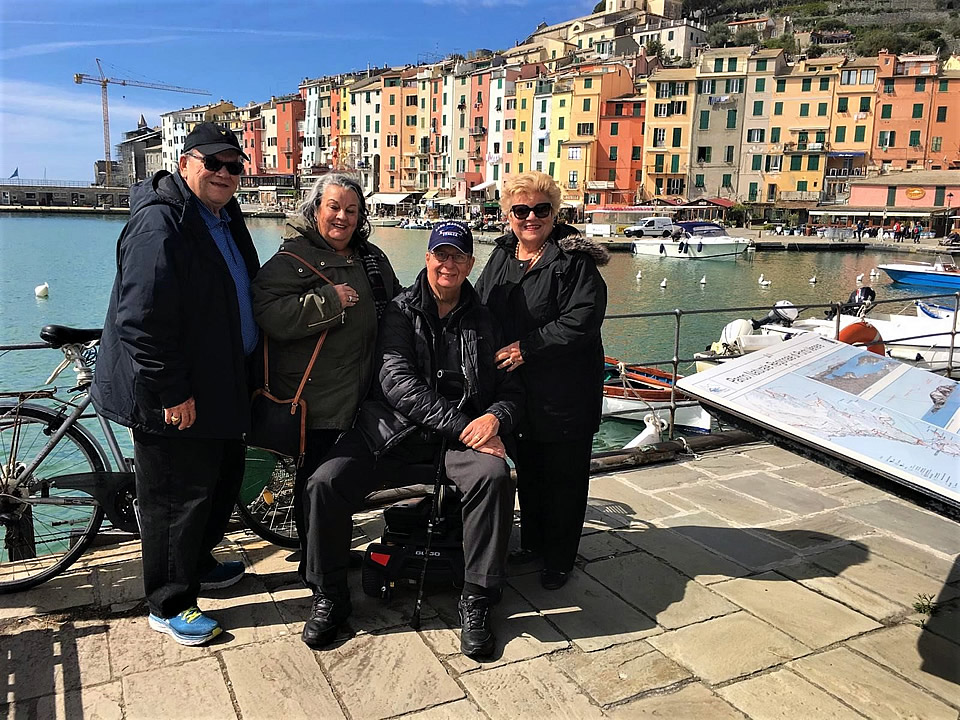 Whittle - Apulia
Cheltenham- UK
19th October 2018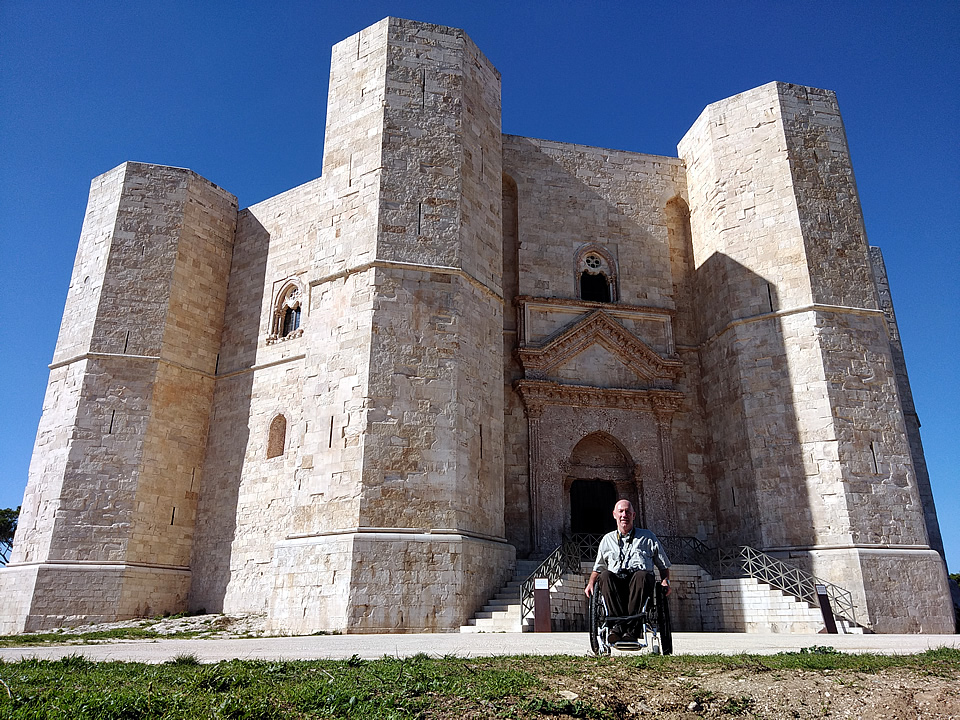 Scheer & Mallett - Apulia
Illinois- USA
5th October 2018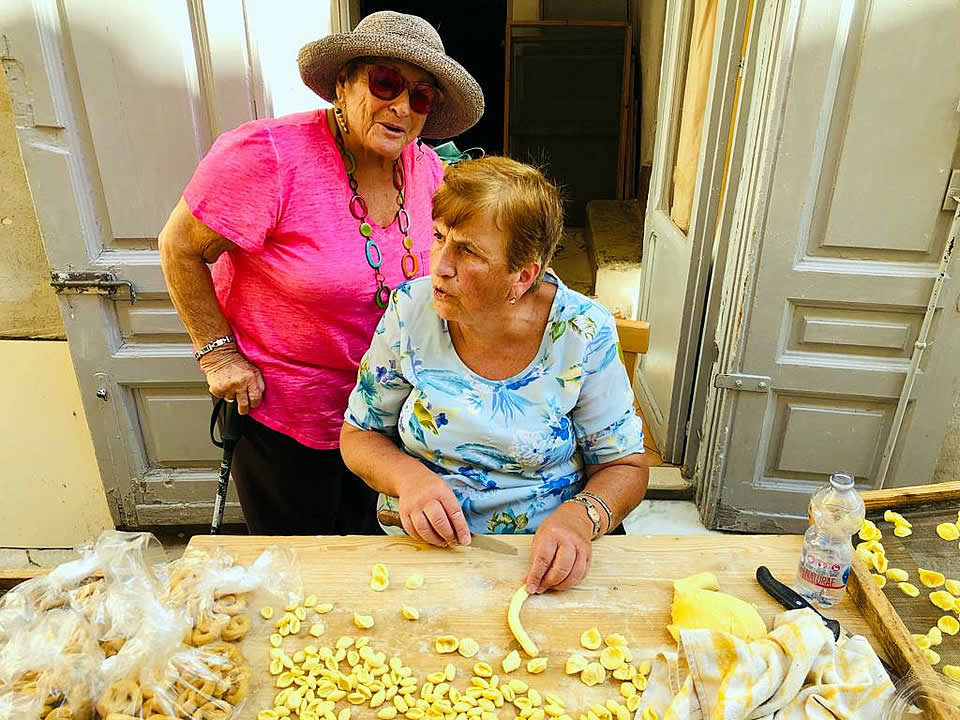 Thank you for a FABULOUS trip. We had so much fun. You were so kind , helpful and ...
Totta - Rome
Long Beach - USA
4th October 2018 Our guide was not only an excellent and reliable driver who met us on time ...
Pieples - Venice Rome Apulia
Miami- USA
14th September 2018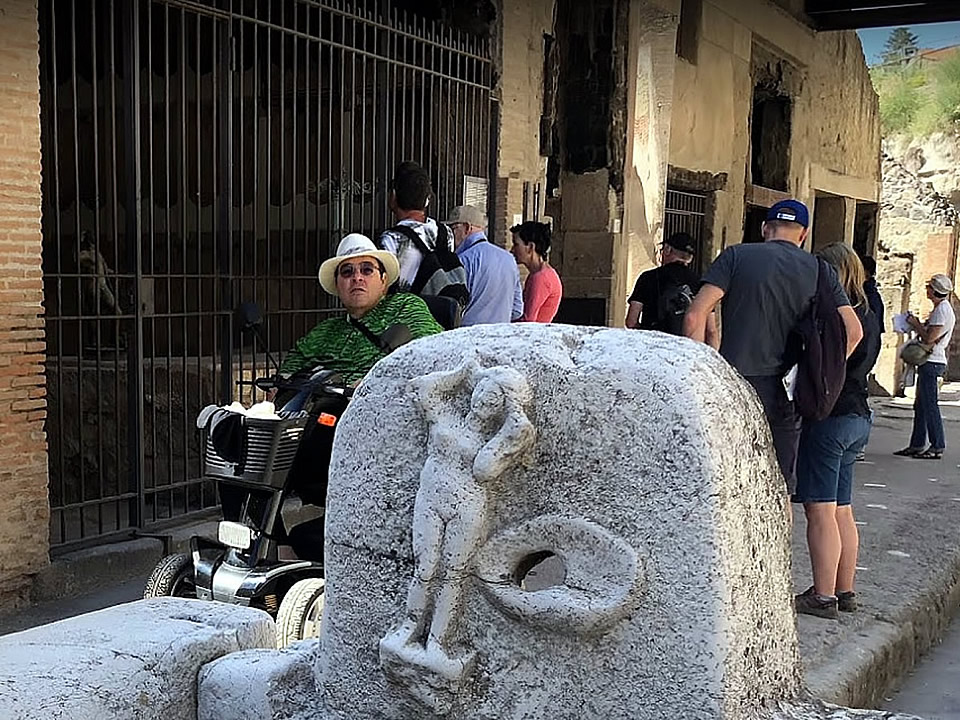 Our family of 4 had a wonderful trip because of Accessible Italian Holidays. Here ...