Naples / Amalfi Coast Shore Excursions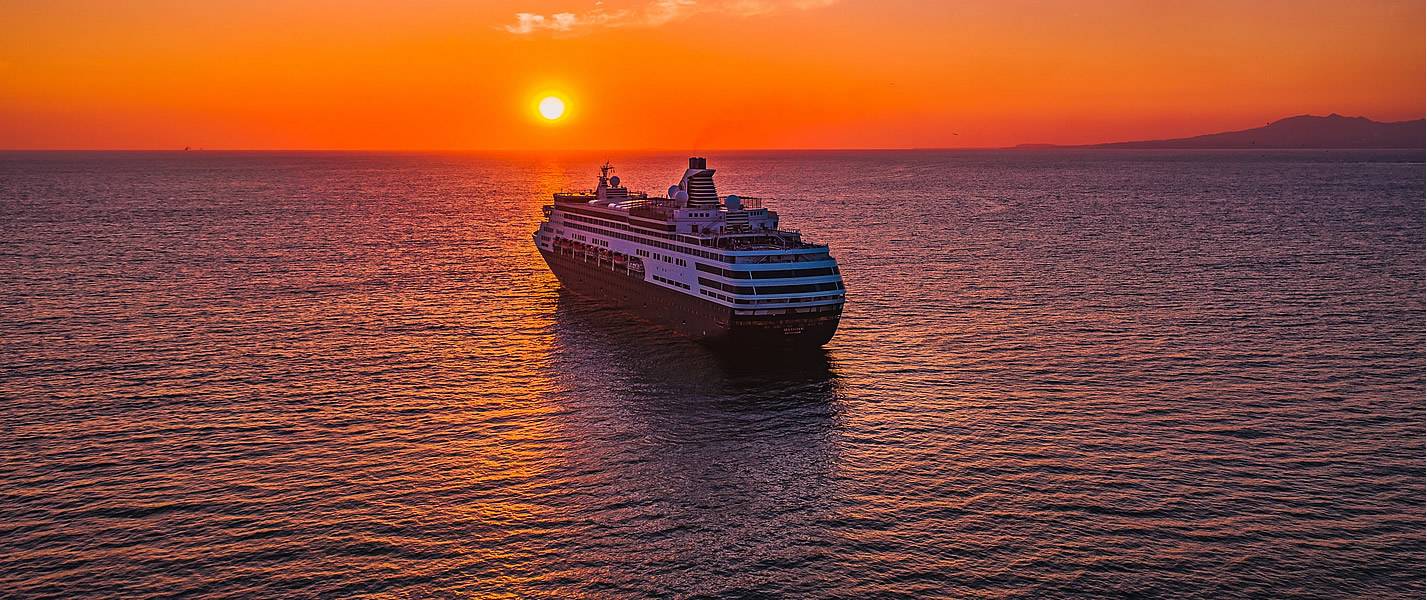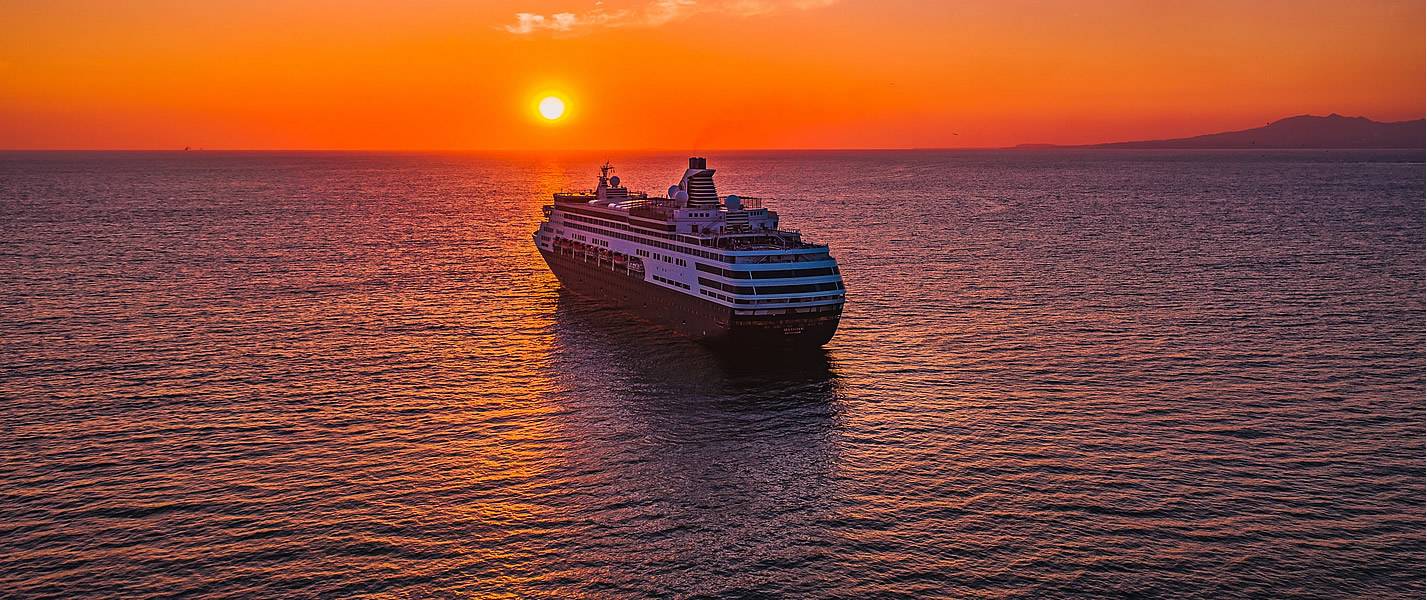 Naples and Amalfi Coast Wheelchair Accessible Shore Excursions
Naples and Amalfi Coast Wheelchair Accessible Shore Excursions
Naples Amalfi Coast Wheelchair Accessible Shore Excursions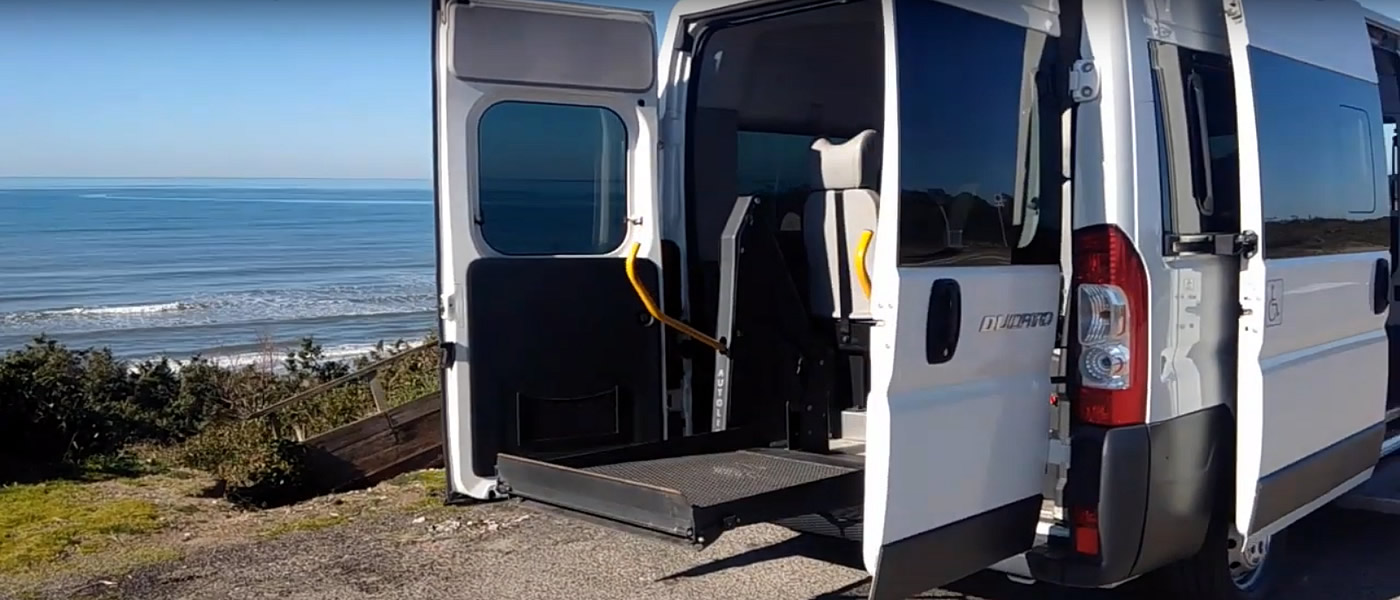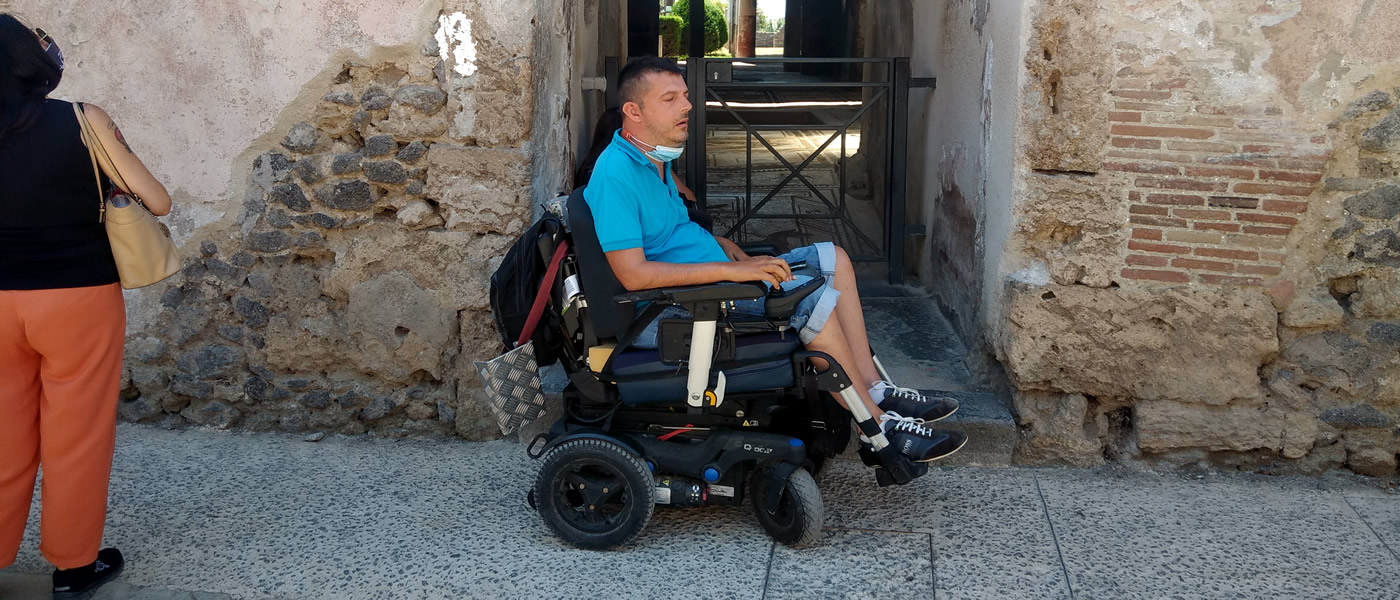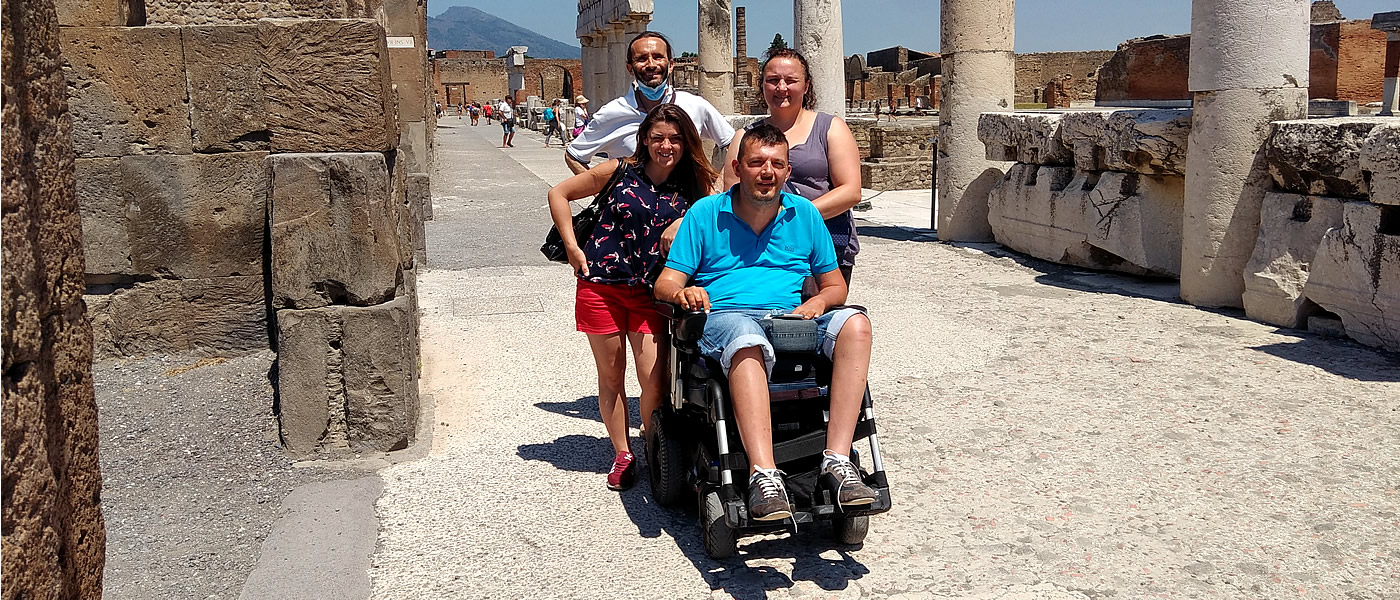 Our Adapted Van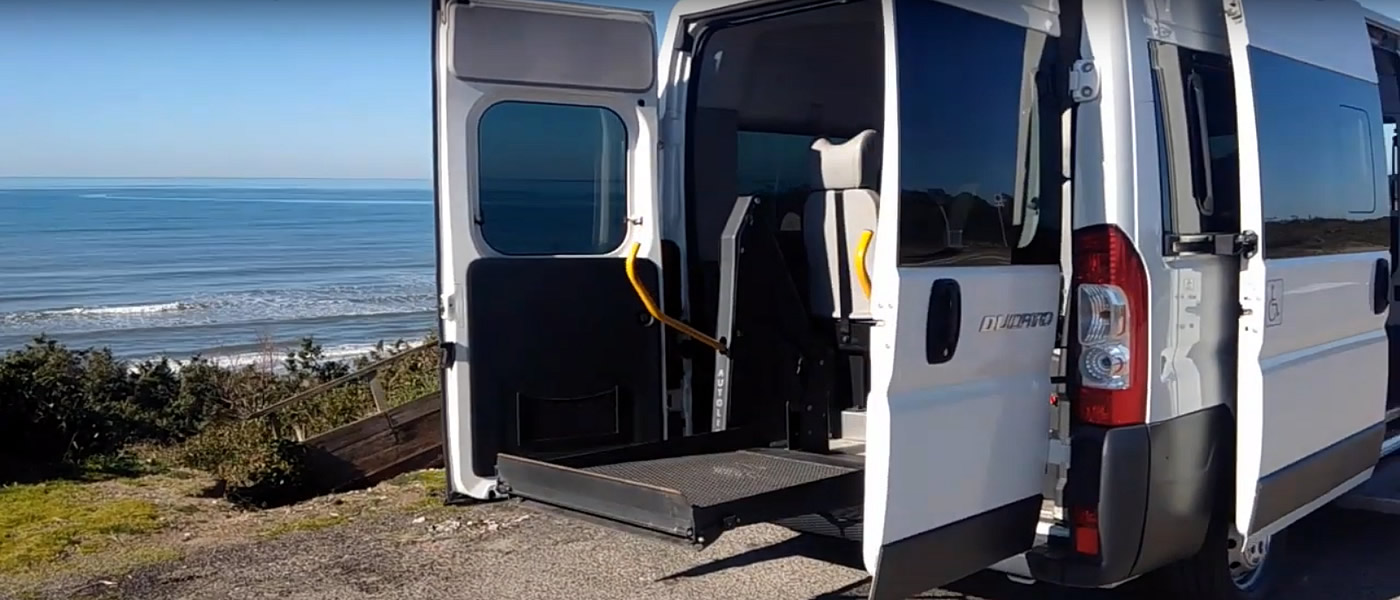 Herculaneum
Pompeii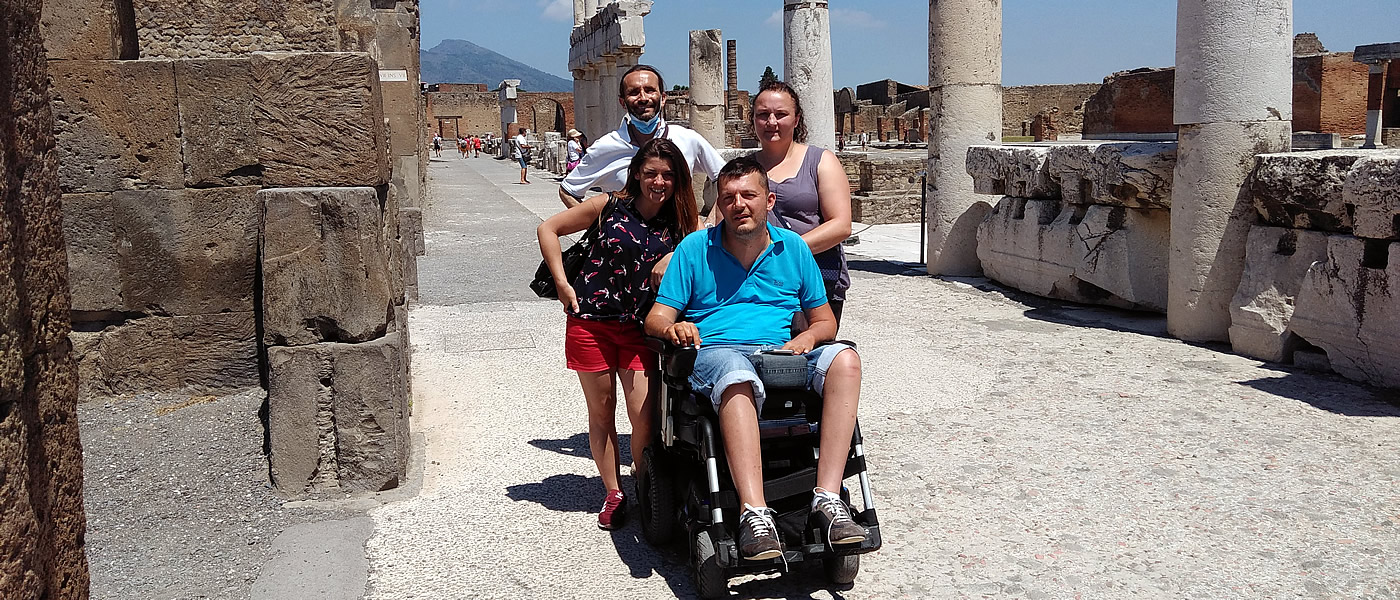 Naples Wheelchair Accessible Shore Excursions
Naples wheelchair accessible shore excursions, a maritime hub between West and East, always offers new routes and is also the ideal starting point for your cruise in the Mediterranean.
The port of Naples is located right in the heart of the city, in fact it is possible to easily reach the center on foot.
A symbolic city of Italy, a cruise to Naples will immerse you in a universe of flavors and traditions built over almost three thousand years of history.
An shore excursion to Naples is like a visit to an open-air museum guarded by the majestic slopes of Vesuvius.
The true soul of the city is Spaccanapoli, in the ancient heart of the decumani, the streets created in the Greco-Roman era, among a few scooters to dodge and artisan shops.
Taking a trip to Naples and not entering at least one of the more than five hundred churches that dot the old city would be a sacrilege.
Take advantage of the stop to visit Pompeii.
You will be offered two excursions to immerse yourself in the heart of history and visit the vestiges of this ancient Roman city.
Then let yourself be enchanted by the beauty of the landscapes between the Posillipo hill and Vesuvius.
If you want to go shopping, take a trip to Spaccanapoli, the main artery of the city.
Amalfi Coast Wheelchair Accessible Shore Excursions
The port of Salerno dominates the Amalfi Coast, a few miles from the archaeological site of Paestum.
Salerno is considered the cradle of the "Norman Arab-Byzantine" architectural style.
For example, do not miss a visit to the sparkling Romanesque Cathedral with its polychrome mosaics.
From the city, accessing the beaches of Positano is very easy, but also visiting Sorrento and its countryside landscapes, or Ravello, the city-muse that inspires artists

Naples Shore Excursions
Are you a cruise passenger that will arrive at the Naples harbour? Would you like visit this part of ...

Salerno Shore Excursions
An incredible starting point, that of Salerno wheelchair shore excursions to see the beauties of the ...
Naples & Amalfi Coast Wheelchair Accessible Services
Naples & Amalfi Coast Wheelchair Friendly Accessible Hotels