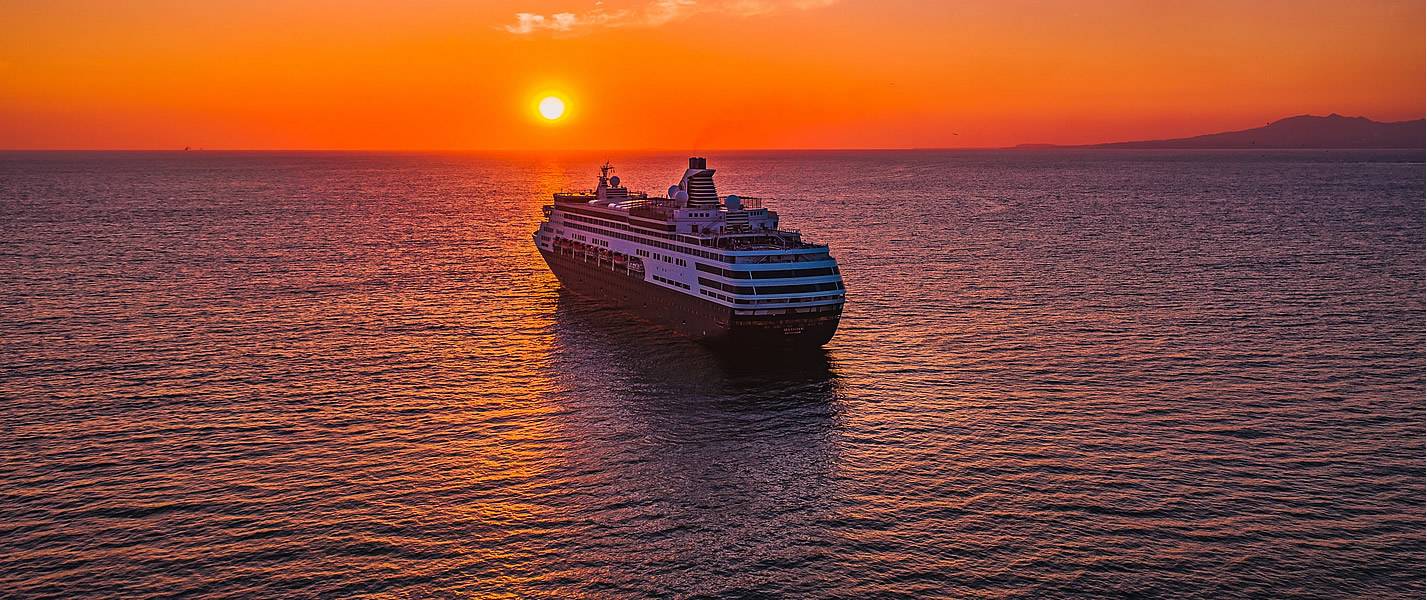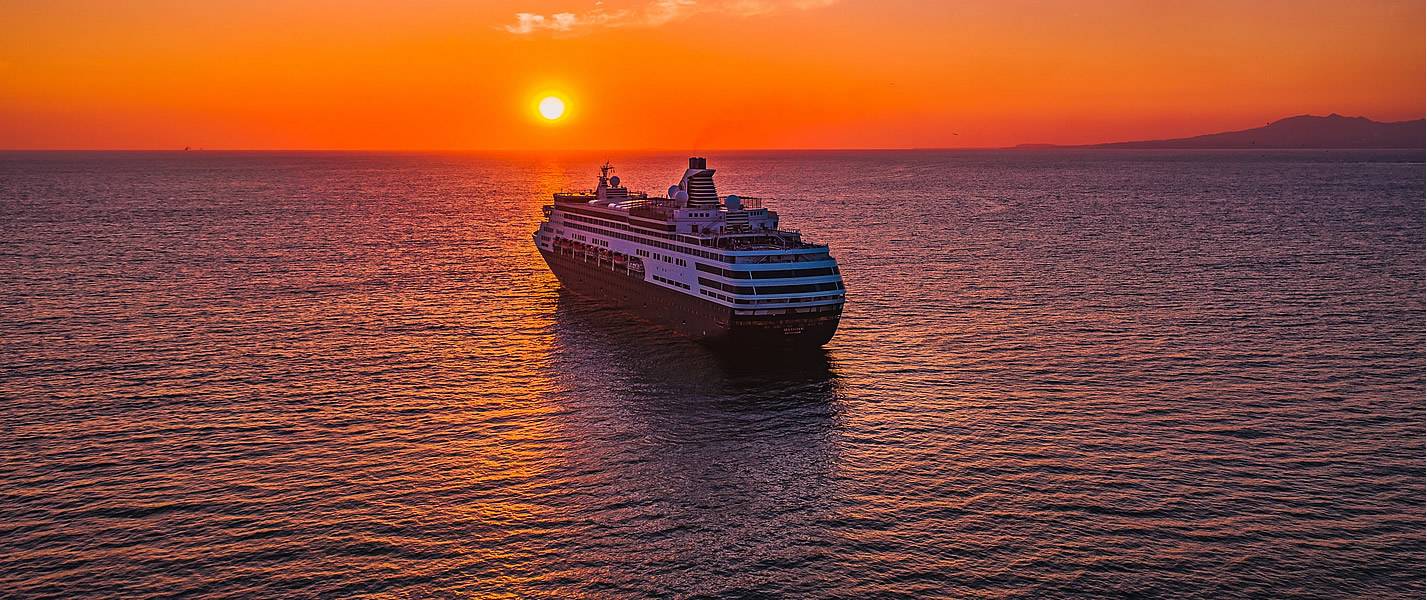 Naples and Amalfi Coast Wheelchair Accessible Shore Excursions
Naples and Amalfi Coast Wheelchair Accessible Shore Excursions
Naples Amalfi Coast Wheelchair Accessible Shore Excursions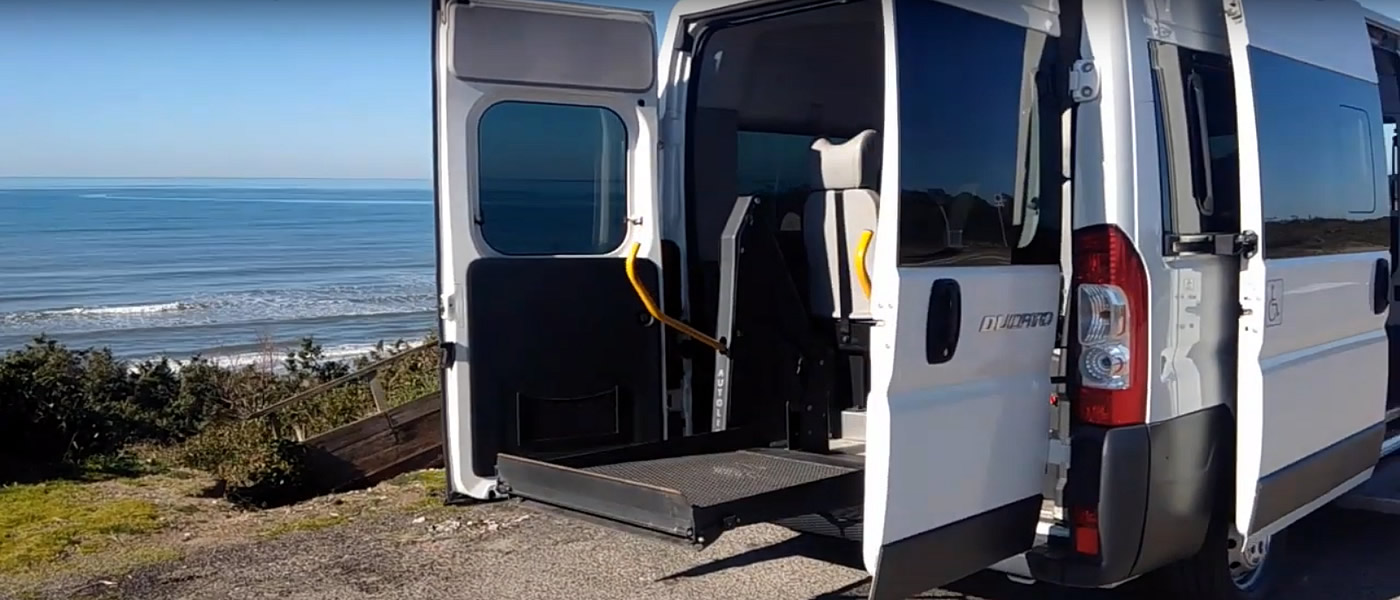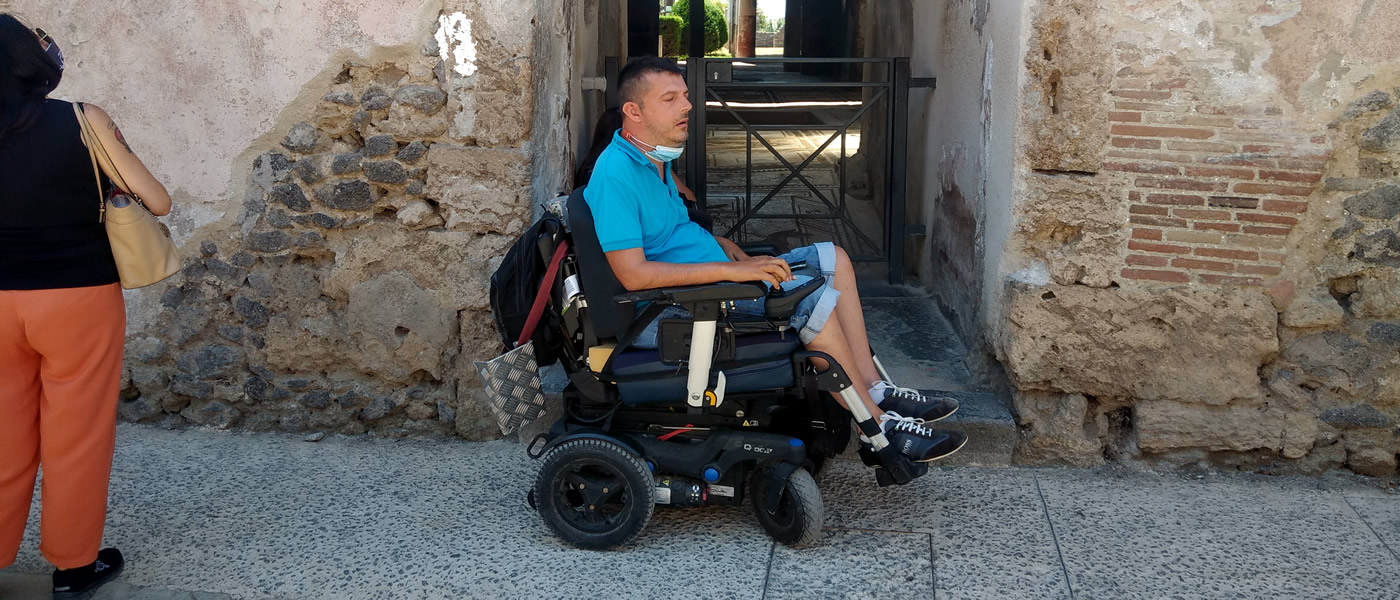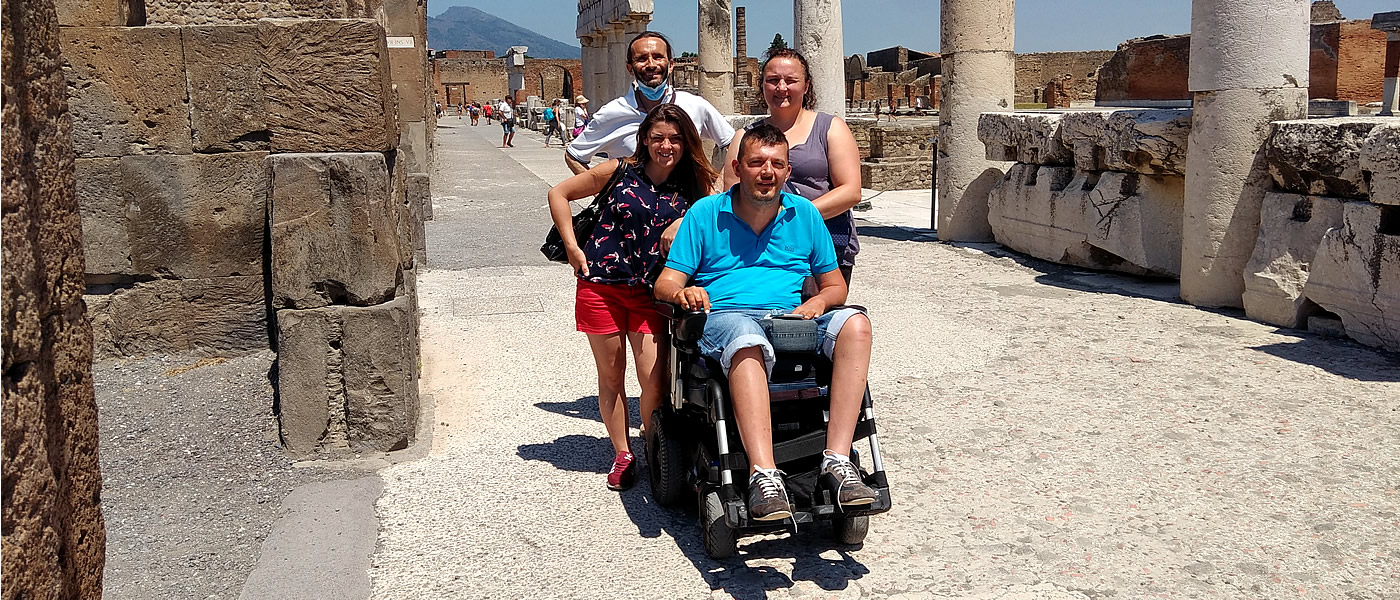 Our Adapted Van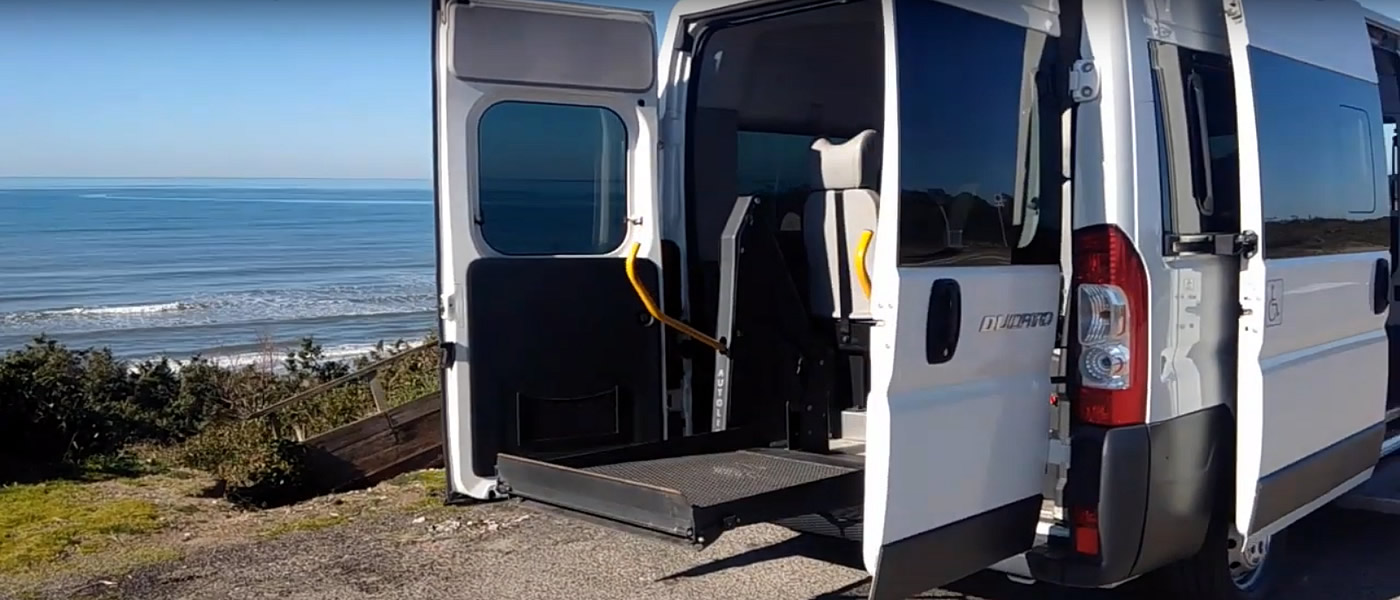 Herculaneum
Pompeii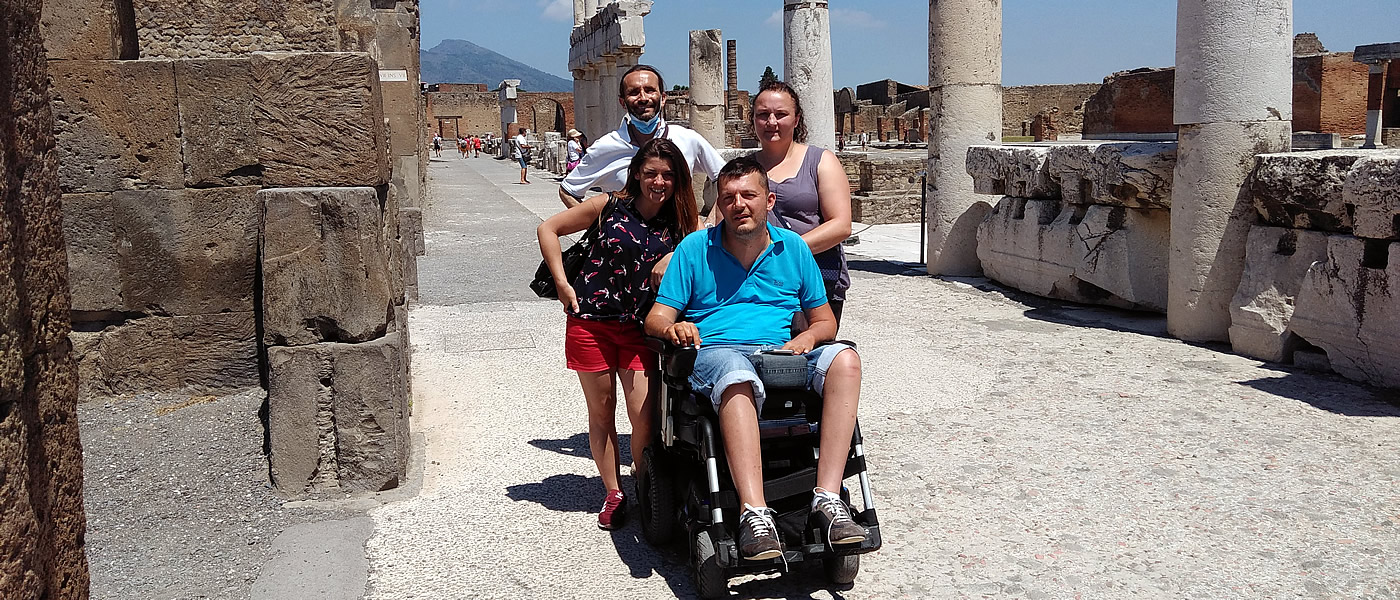 Naples Wheelchair Accessible Shore Excursions
Naples wheelchair accessible shore excursions, a maritime hub between West and East, always offers new routes and is also the ideal starting point for your cruise in the Mediterranean.
The port of Naples is located right in the heart of the city, in fact it is possible to easily reach the center on foot.
A symbolic city of Italy, a cruise to Naples will immerse you in a universe of flavors and traditions built over almost three thousand years of history.
An shore excursion to Naples is like a visit to an open-air museum guarded by the majestic slopes of Vesuvius.
The true soul of the city is Spaccanapoli, in the ancient heart of the decumani, the streets created in the Greco-Roman era, among a few scooters to dodge and artisan shops.
Taking a trip to Naples and not entering at least one of the more than five hundred churches that dot the old city would be a sacrilege.
Take advantage of the stop to visit Pompeii.
You will be offered two excursions to immerse yourself in the heart of history and visit the vestiges of this ancient Roman city.
Then let yourself be enchanted by the beauty of the landscapes between the Posillipo hill and Vesuvius.
If you want to go shopping, take a trip to Spaccanapoli, the main artery of the city.
Amalfi Coast Wheelchair Accessible Shore Excursions
The port of Salerno dominates the Amalfi Coast, a few miles from the archaeological site of Paestum.
Salerno is considered the cradle of the "Norman Arab-Byzantine" architectural style.
For example, do not miss a visit to the sparkling Romanesque Cathedral with its polychrome mosaics.
From the city, accessing the beaches of Positano is very easy, but also visiting Sorrento and its countryside landscapes, or Ravello, the city-muse that inspires artists

Naples Shore Excursions
Are you a cruise passenger that will arrive at the Naples harbour? Would you like visit this part of ...

Salerno Shore Excursions
An incredible starting point, that of Salerno wheelchair shore excursions to see the beauties of the ...
Naples & Amalfi Coast Wheelchair Accessible Services
Naples & Amalfi Coast Wheelchair Friendly Accessible Hotels
Day - Venice, Tuscany
Sacramento - USA
5th May 2022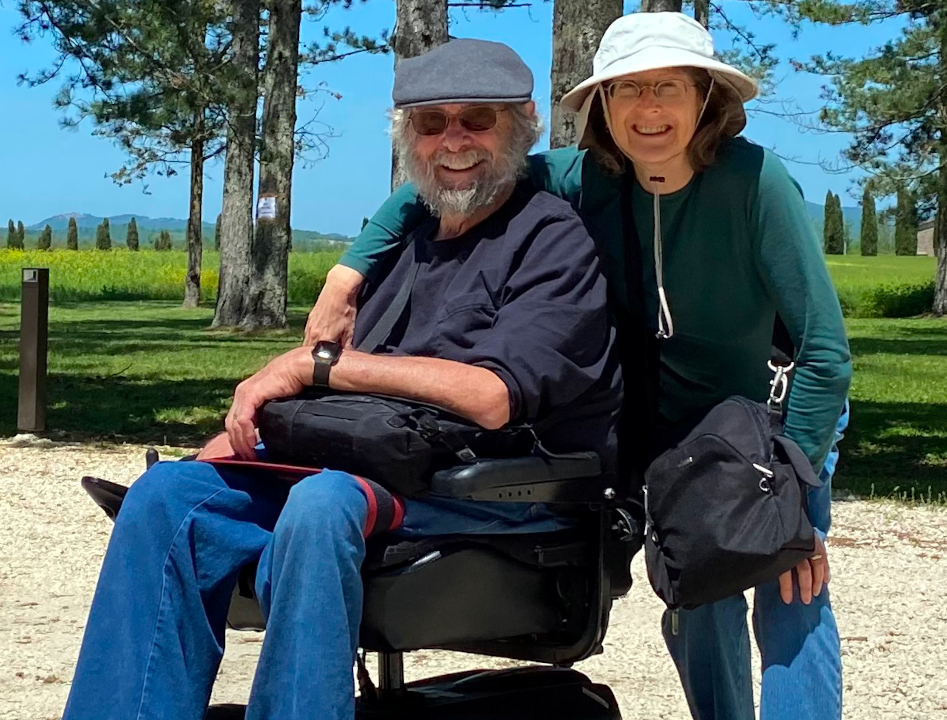 Vincenzo is superb in every way. He is extremely thorough, conscientious and honest ...
Samuel & Watkiss - Sicily
Samuel & Watkiss Families
Merton - UK
21st September 2021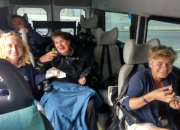 Birgisdottir - Milan
Akureyri - Iceland
15th September 2021 I contacted Accessible Italian Holiday with a very short notice about a transfer from ...
Bonelli - Umbria
Gozo - Malta
13rd September 2021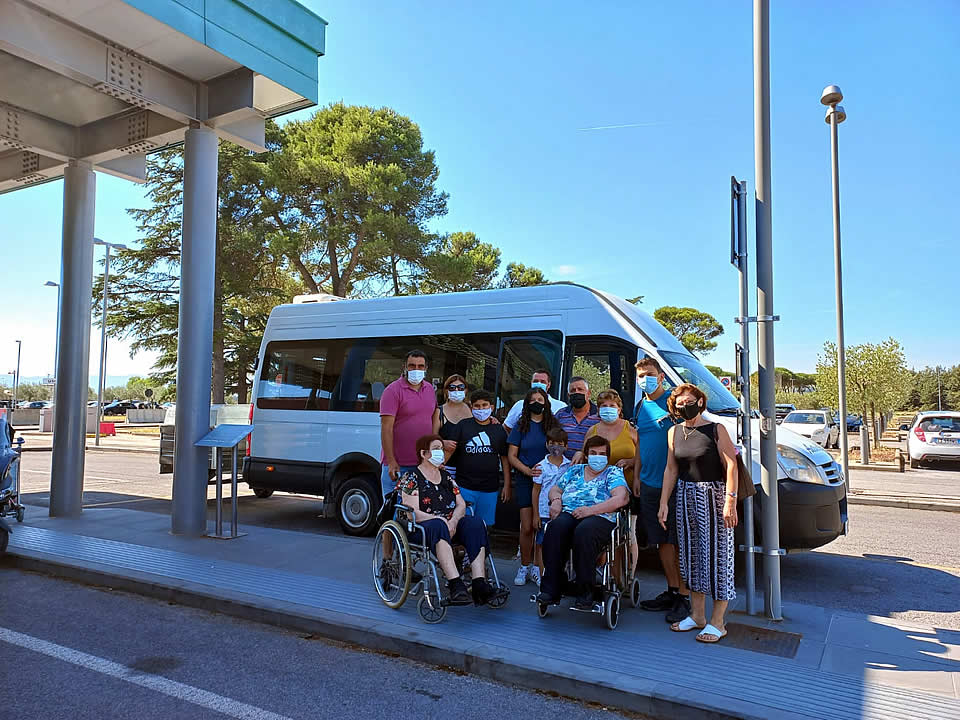 Reifein - Pisa
Atlanta - USA
16th August 2021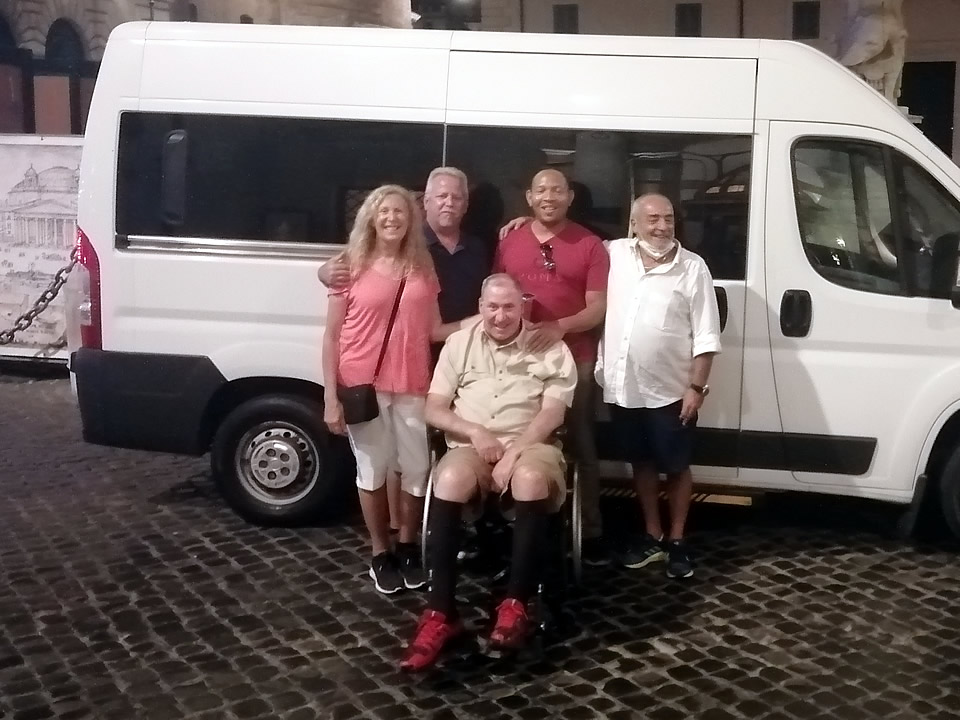 Thompson - Sicily
Triq I Assedju - Malta
20th October 2020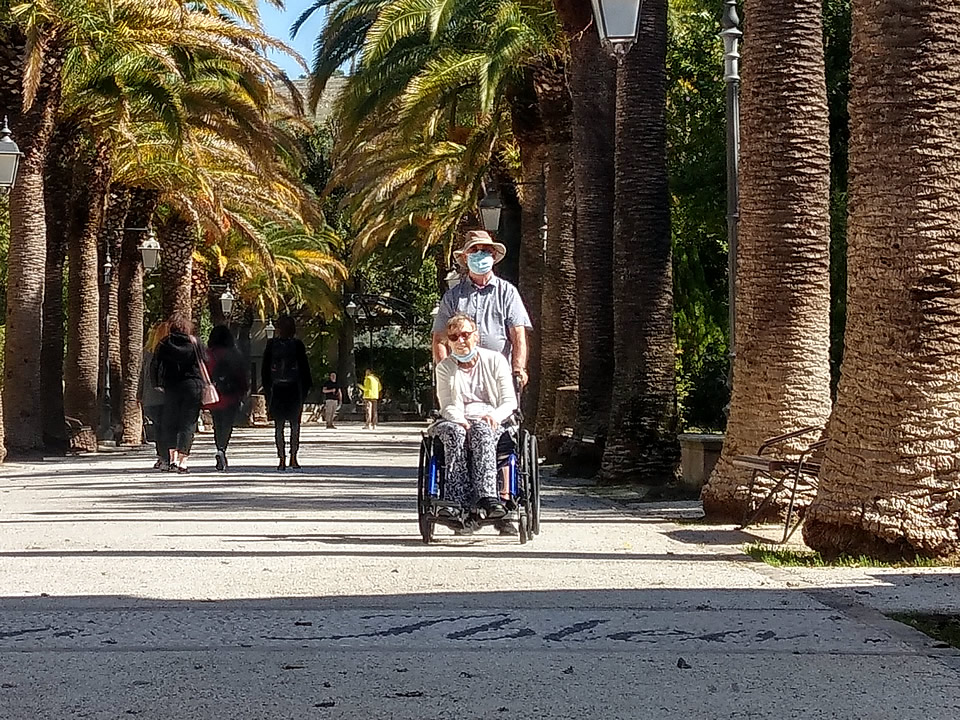 The service provided by Accessible Italian Holiday was exceptional. Vincenzo who ...
Brabant - Naples
Sainte-Catherine - France
29th June 2020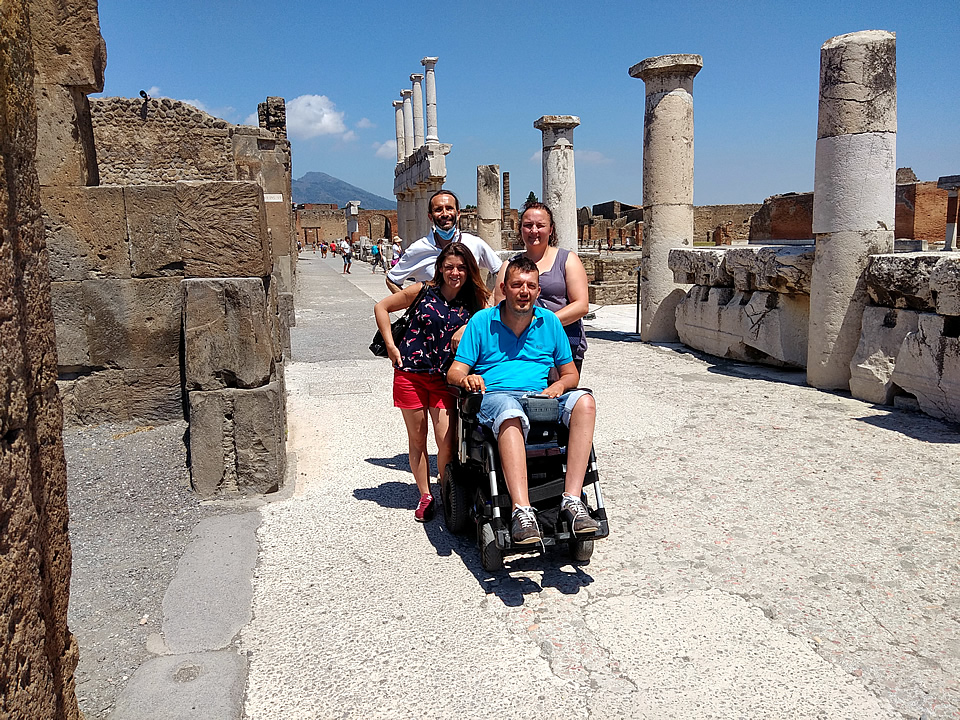 Prydun - Sicily
Hereford - UK
8th March 2020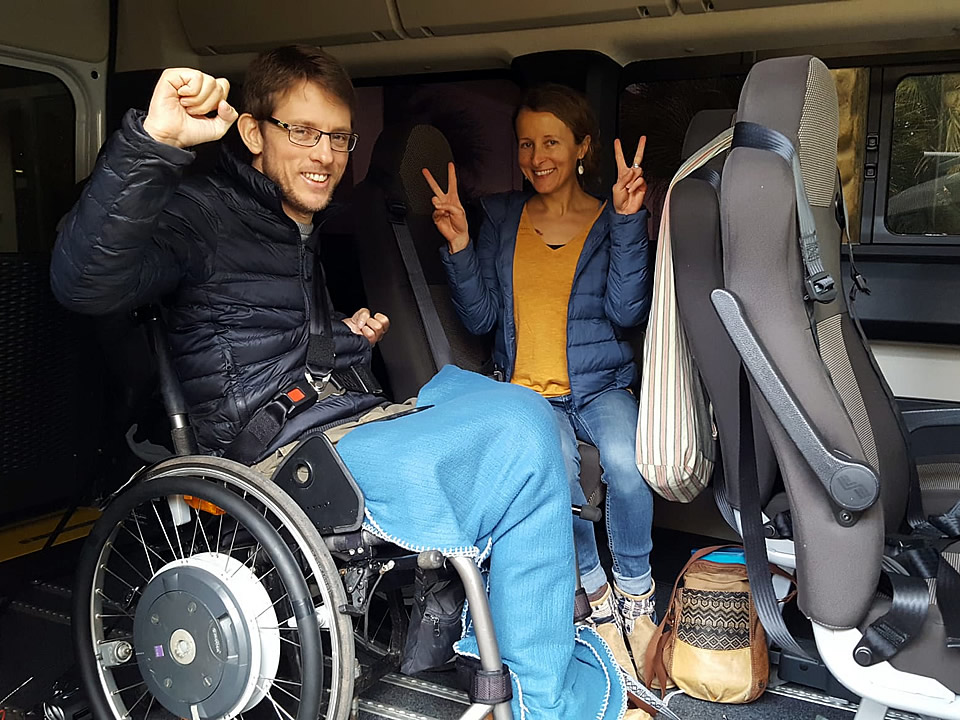 My husband ( who has a spinal cord injury and can't walk ) needed to make a last ...
Rudyk - Sorrento
New York - USA
31st October 2019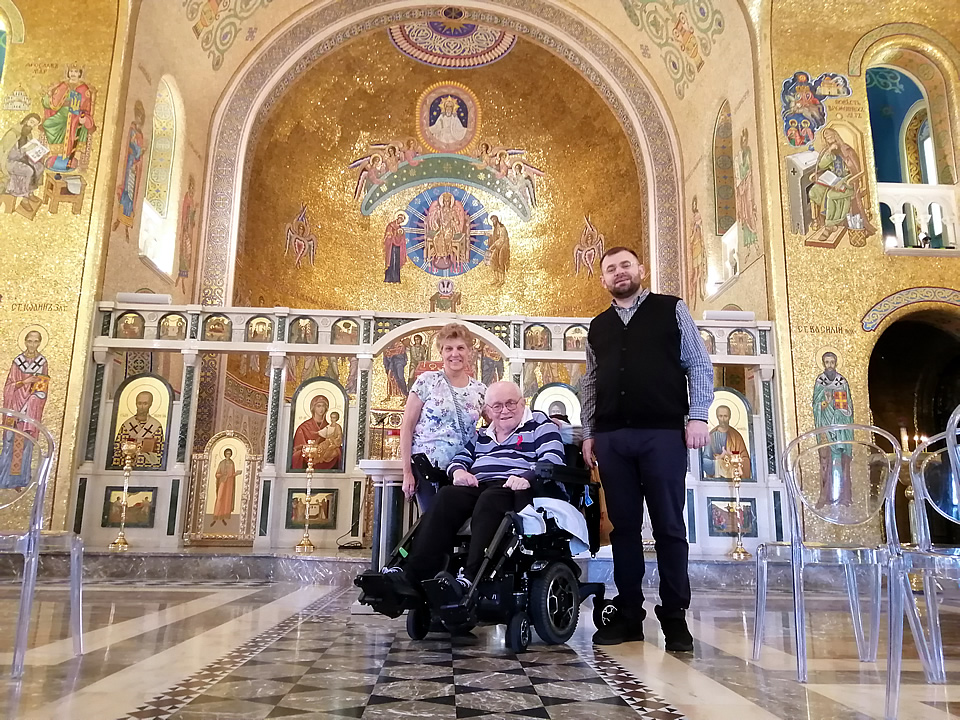 Molski- Sicily
Arizona - USA
19th September 2019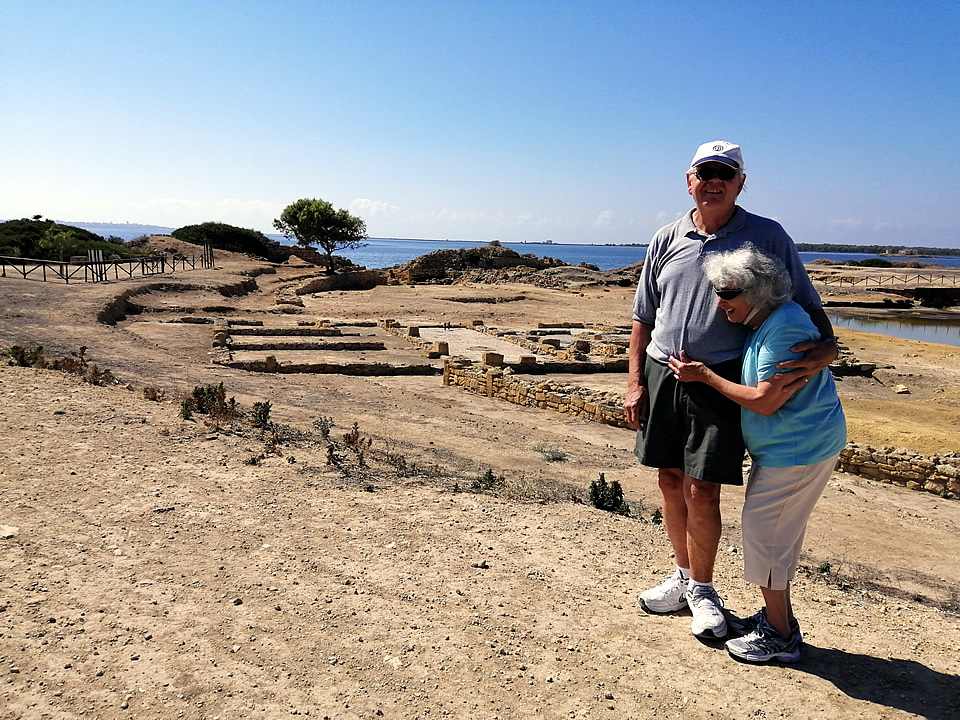 Enzo is a delight to work with. Made helpful suggestions that improved are overall ...
Burns - Bologna
Alpharetta - USA
5th August 2019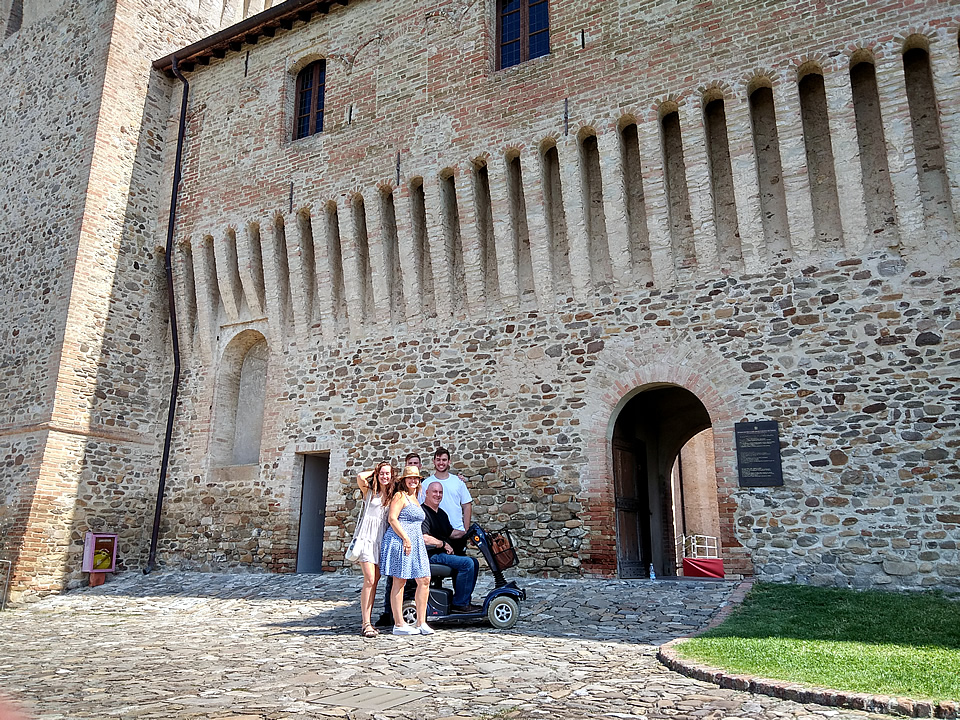 Jones - Rome
Melbourne - Australia
25th July 2019 Raaber - Venice, Lake Como, Florence
Tropiano - Umbria
Philadephia - USA
30th May 2019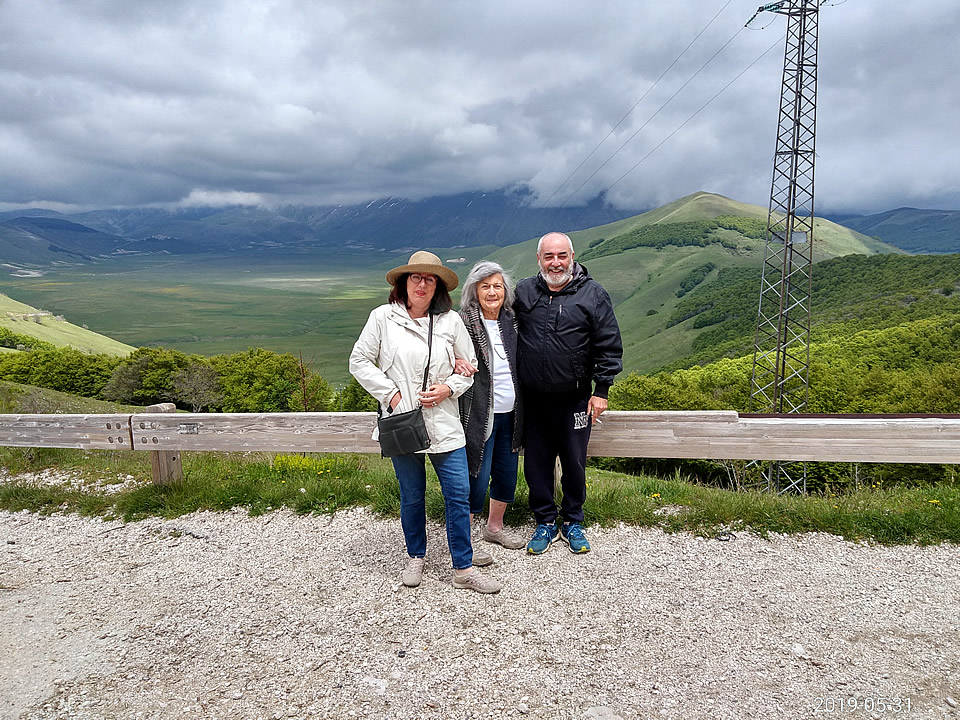 Stapley - Tuscany
Blue Mountains - Australia
17th May 2019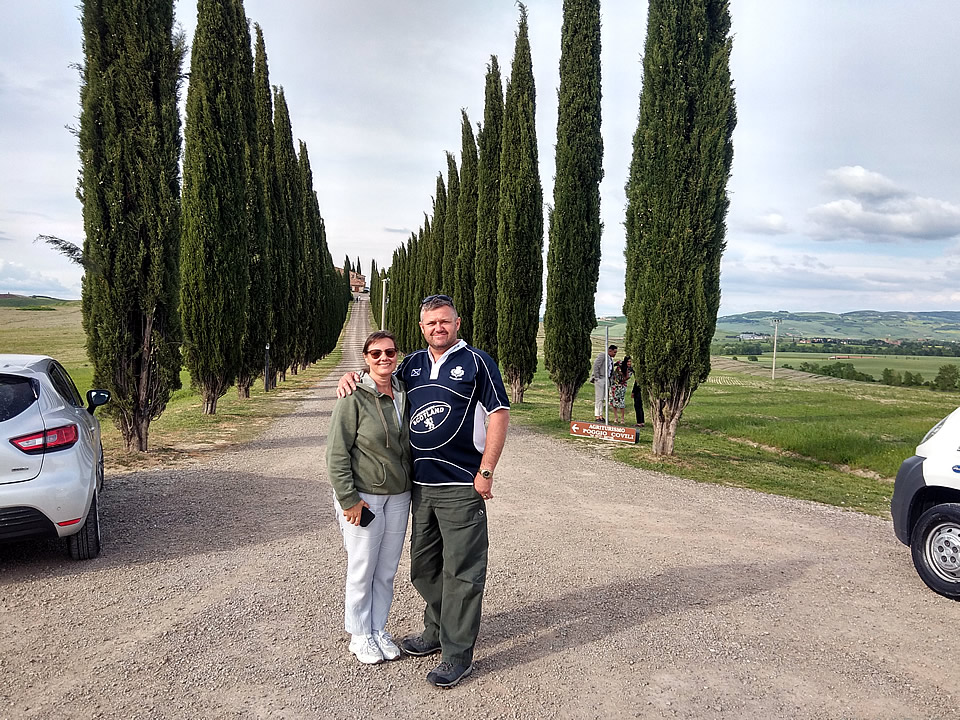 We booked two trips with Enzo, he was wonderful. At all times he made sure we got ...
Carreras - France, Swiss & Italy
Miami- USA
26th March 2019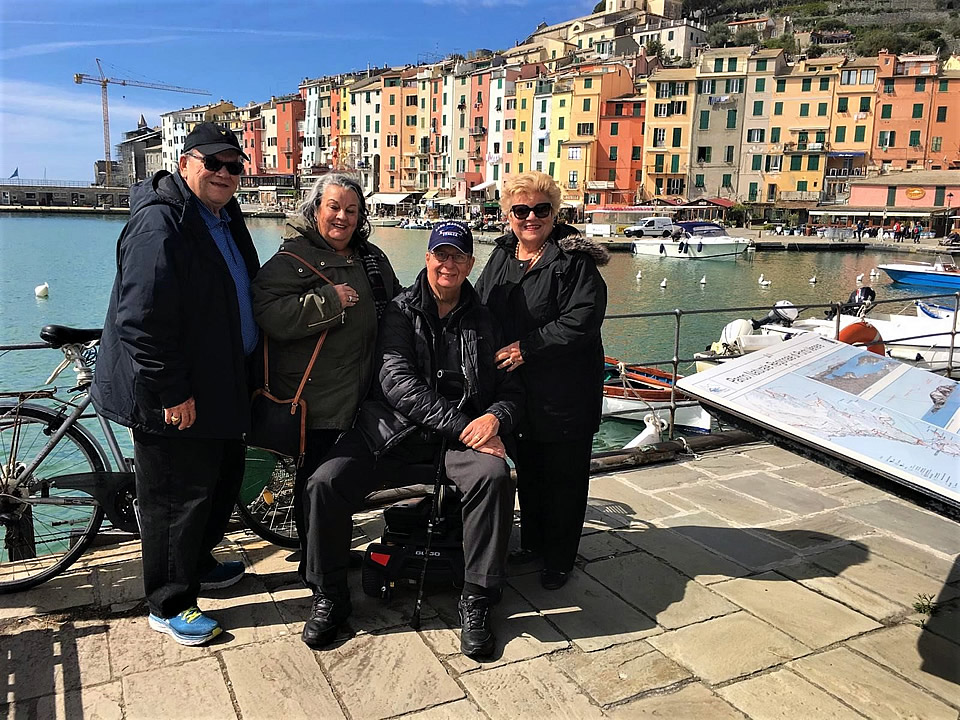 Whittle - Apulia
Cheltenham- UK
19th October 2018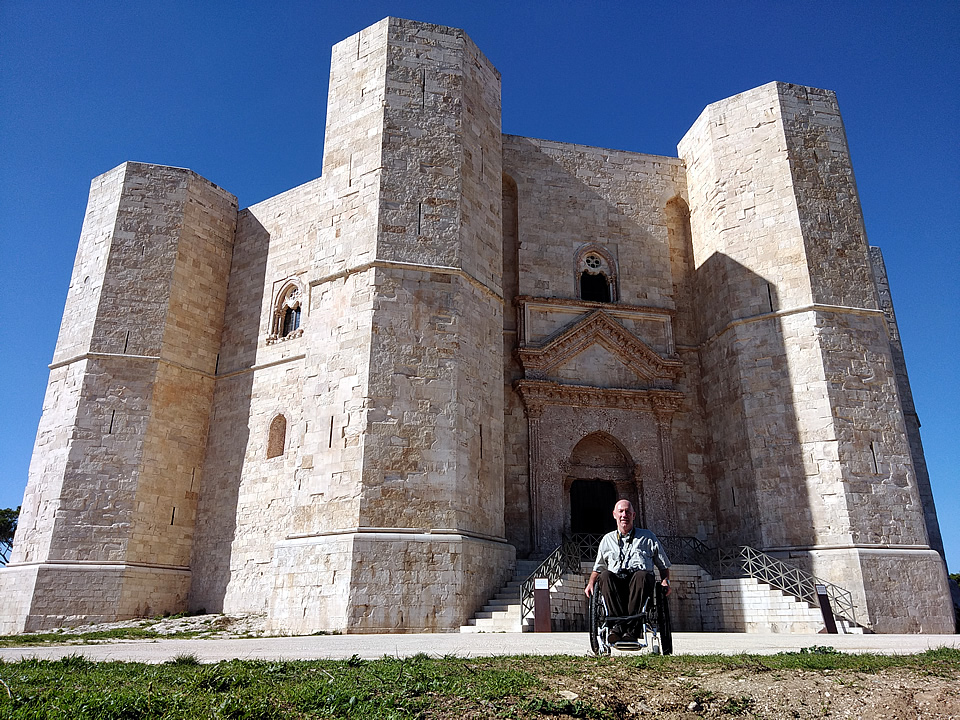 Scheer & Mallett - Apulia
Illinois- USA
5th October 2018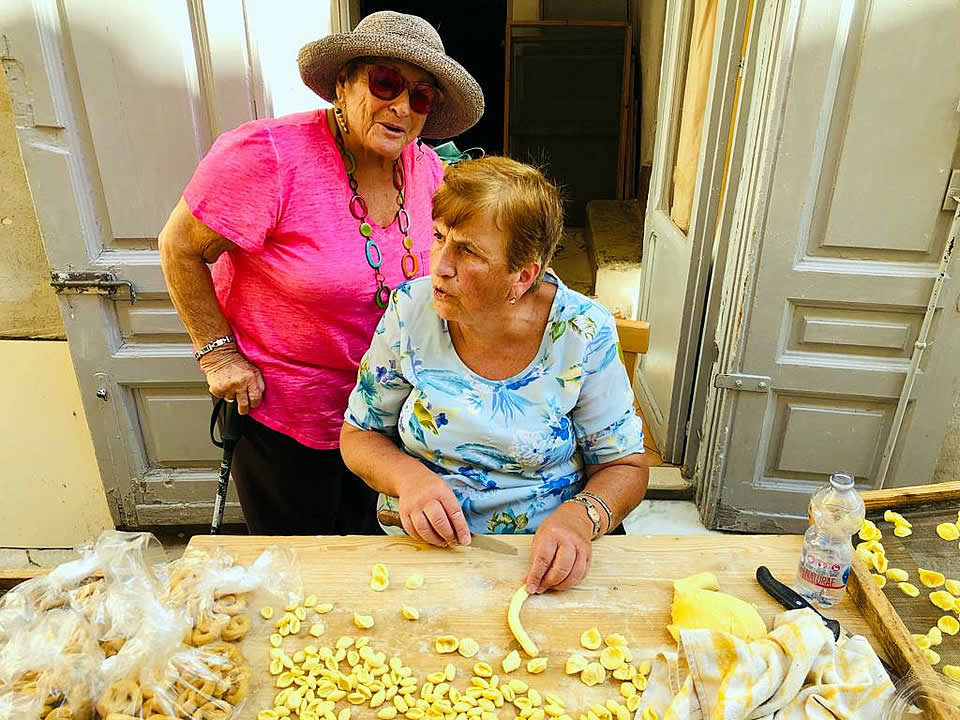 Thank you for a FABULOUS trip. We had so much fun. You were so kind , helpful and ...
Totta - Rome
Long Beach - USA
4th October 2018 Our guide was not only an excellent and reliable driver who met us on time ...
Pieples - Venice Rome Apulia
Miami- USA
14th September 2018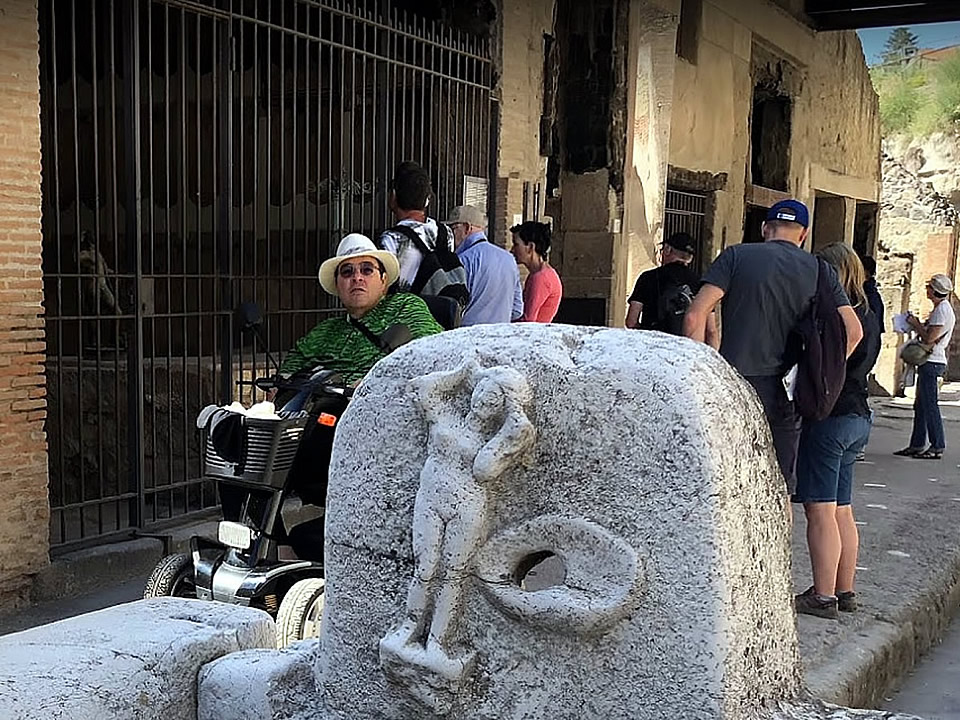 Our family of 4 had a wonderful trip because of Accessible Italian Holidays. Here ...