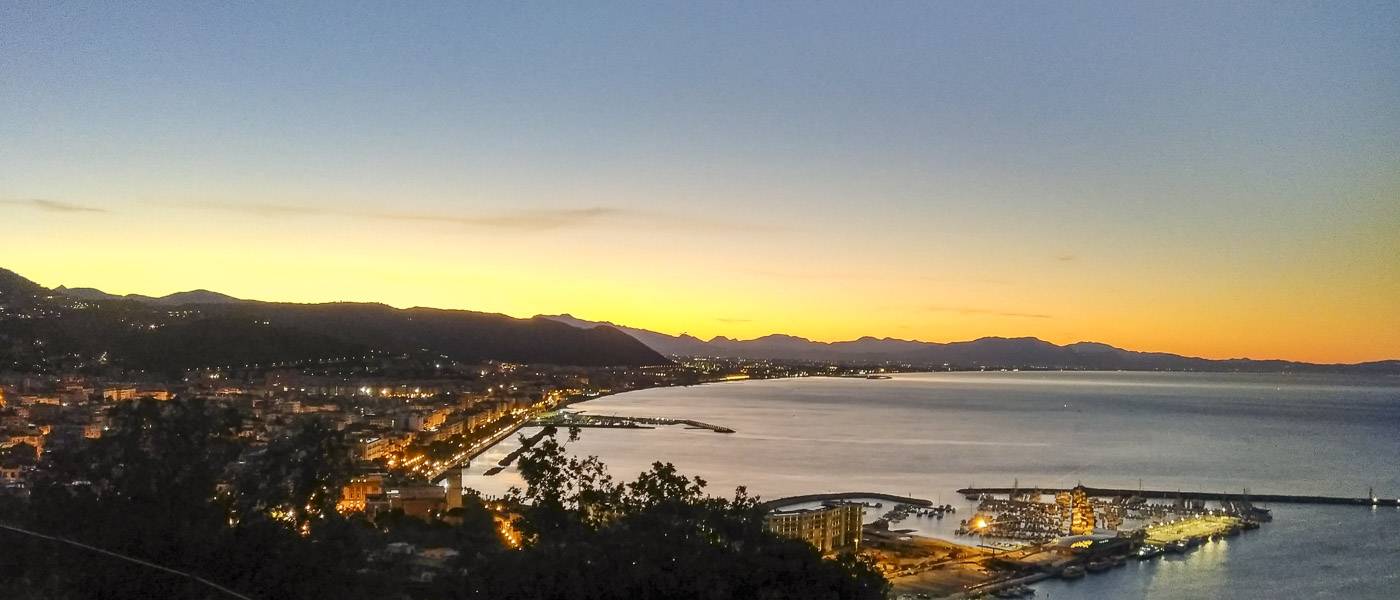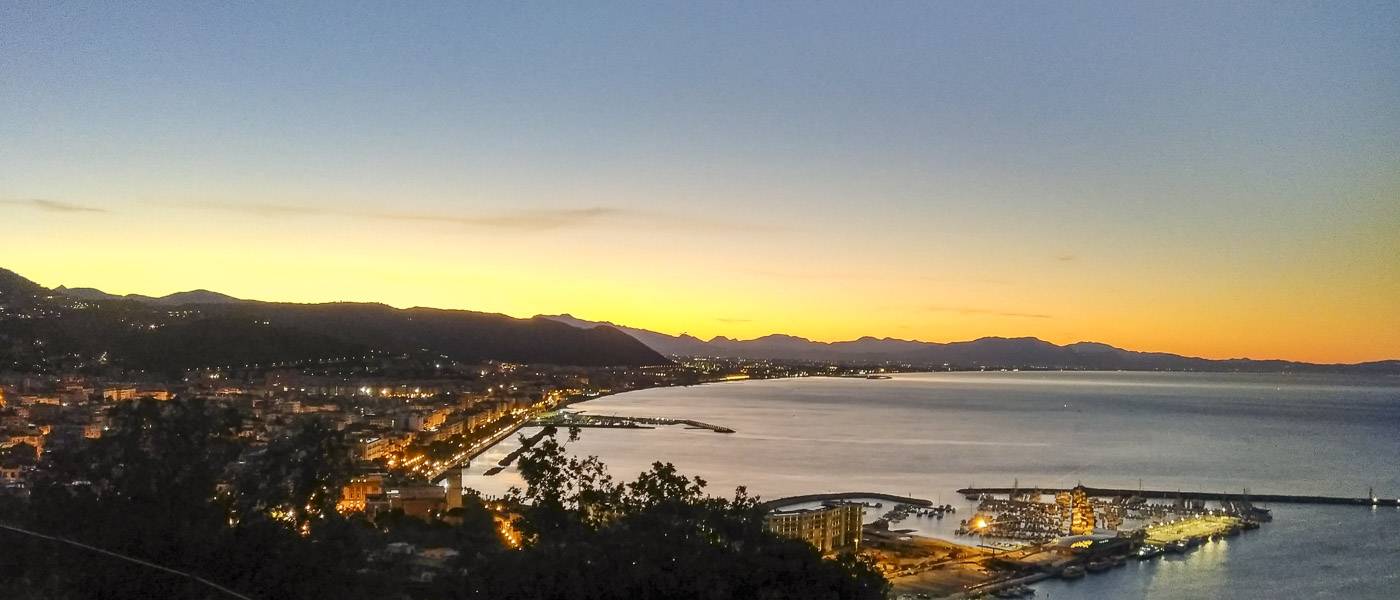 Salerno Wheelchair Accessible Tours
Salerno Wheelchair Accessible Tours
Salerno Wheelchair Accessible Tours Naples Excursions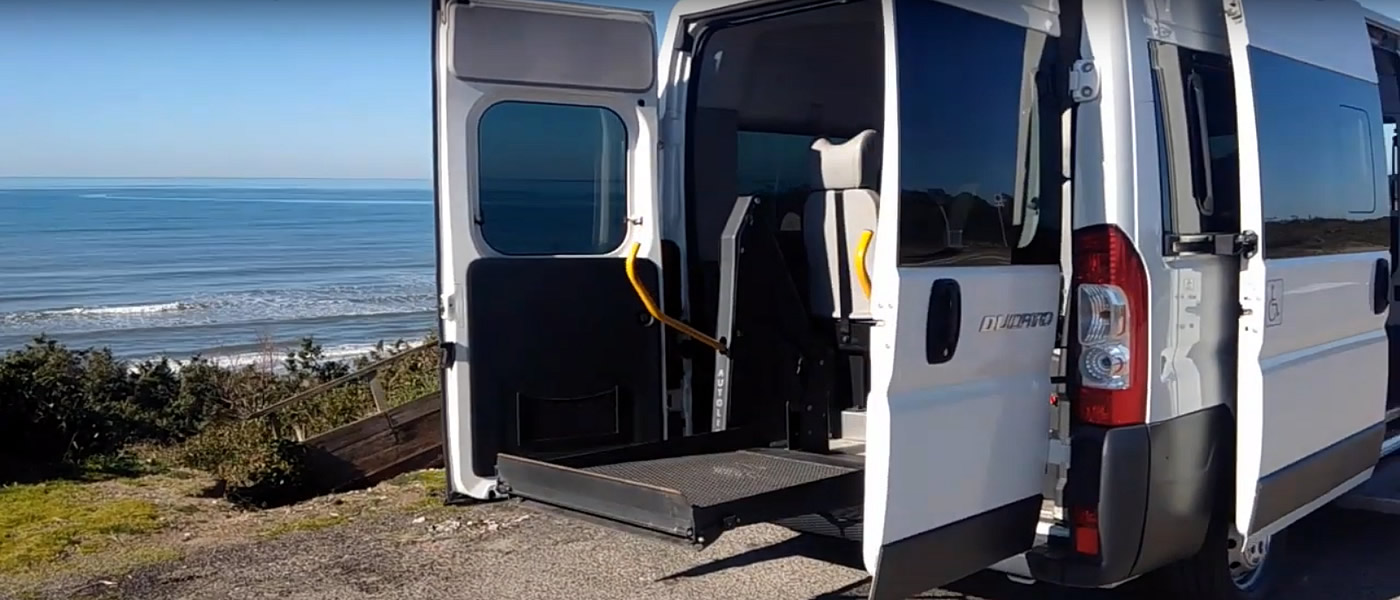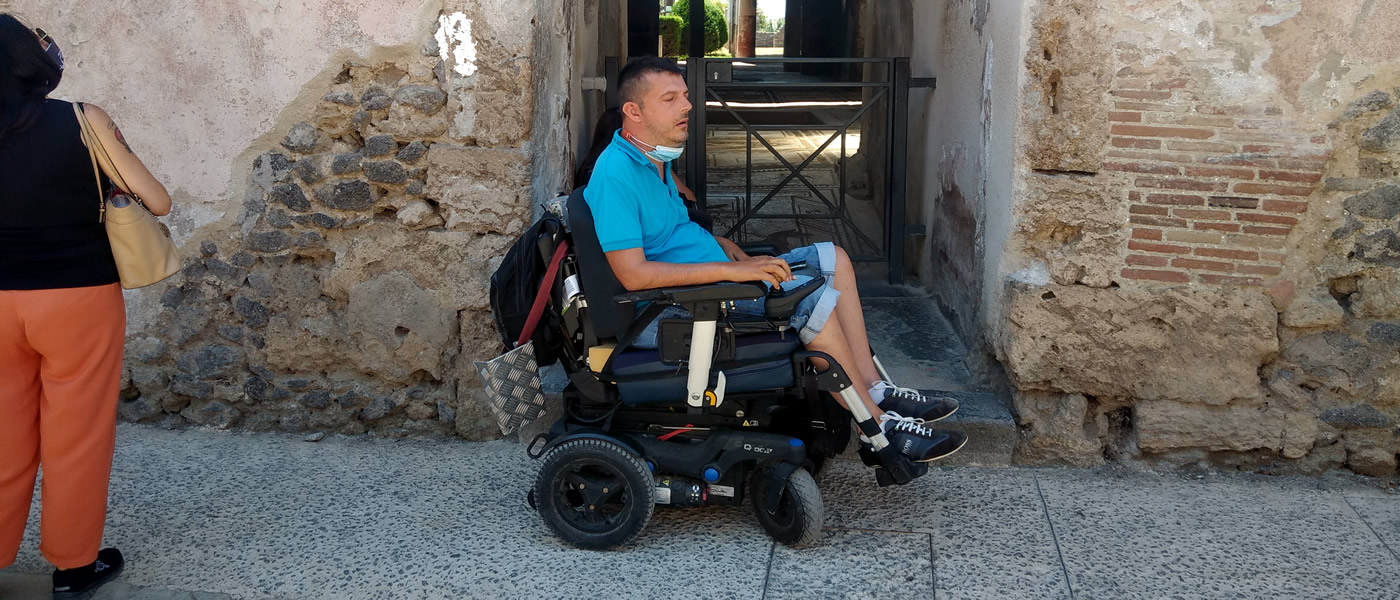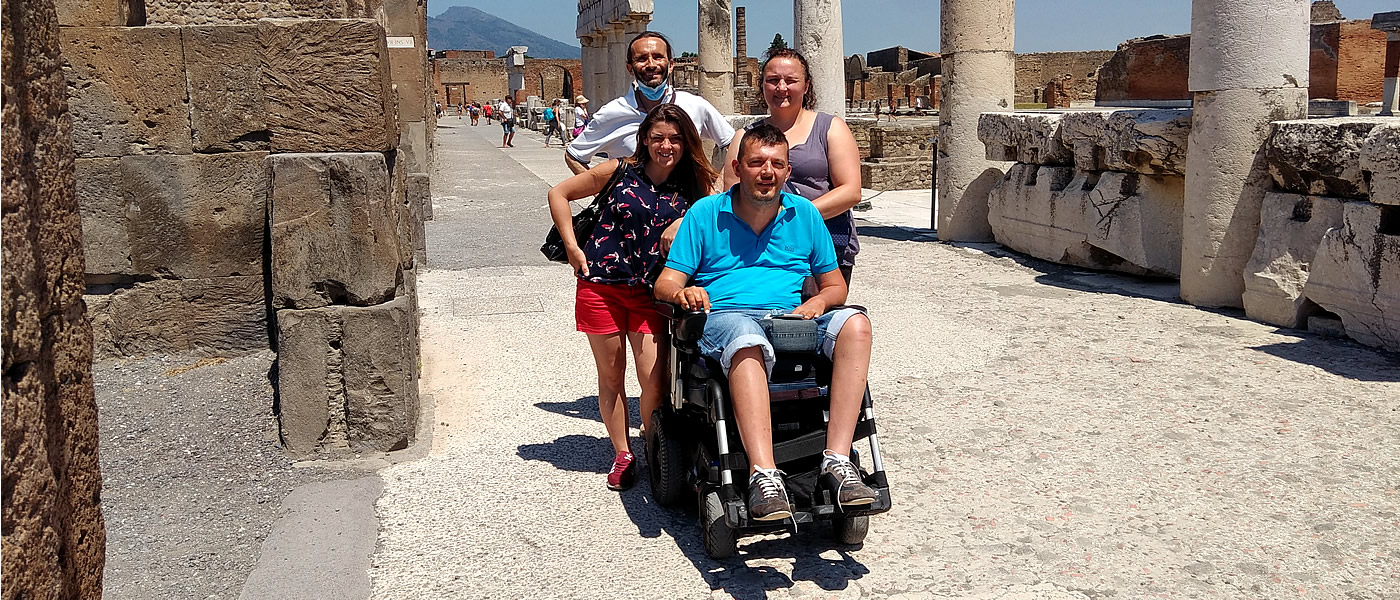 Our Adapted Van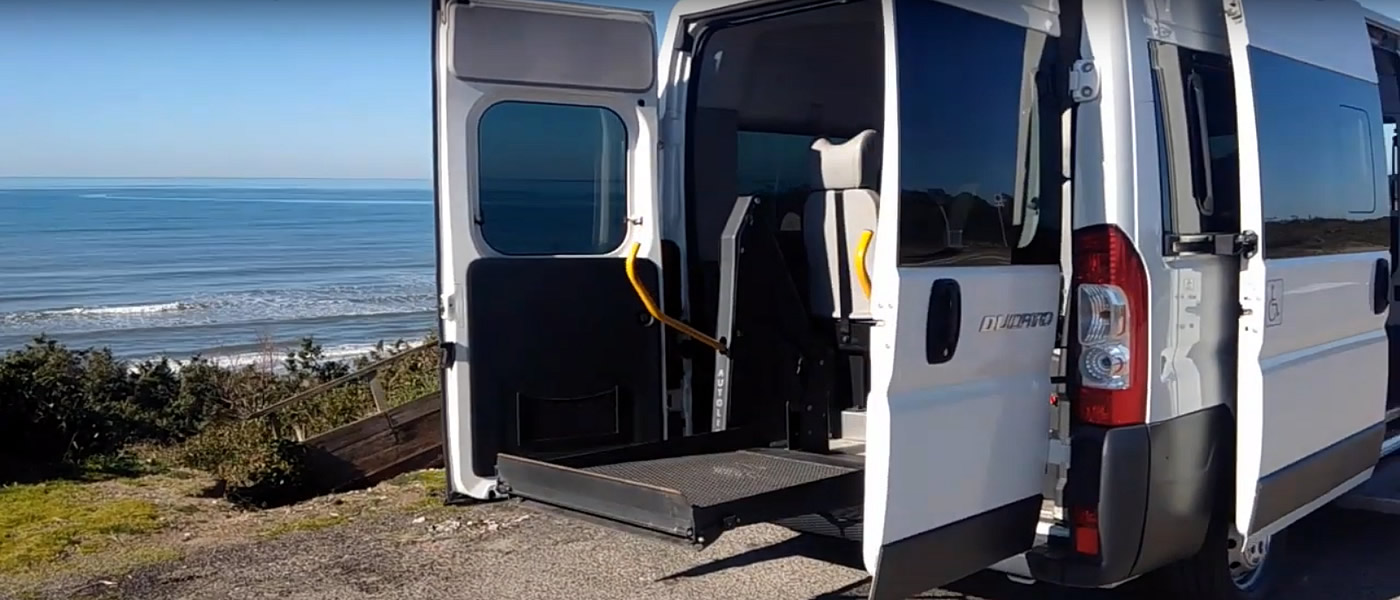 Herculaneum
Pompeii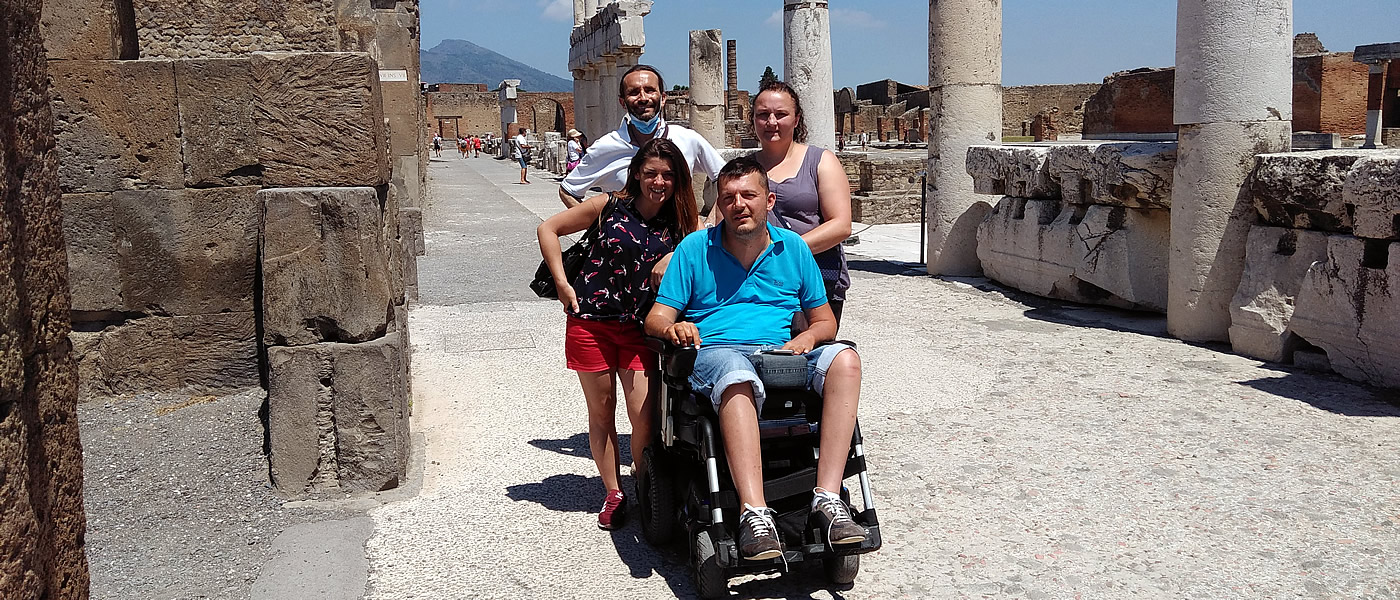 Salerno Wheelchair Accessible Tours
Salerno wheelchair accessible tours, was known for a long time only as the gateway to the Amalfi Coast.
Recently has experienced impressive tourist growth in recent years.
Every year about 1 million tourists together with the new tourist port with cruise ships have made Salerno known outside the borders of Naples region.
It has a magnificent Cathedral and a practically intact medieval historic center.
A panoramic promenade and extraordinary cuisine.
In short, there are many reasons to visit Salerno.
But Salerno is much more: it is history, sea and unspoiled nature.
Lying on the Campania coast overlooking the Tyrrhenian Sea and protected by the Apennines, Salerno is a treasure trove of secrets to be discovered absolutely in one day.
The city is located in an enviable position and is the glue of two wonderful areas: the Amalfi Coast and Cilento.
Believe us when we tell you that it is worth a visit and not just for the famous festival of lights during Christmas.
It is full of history and charm.
Salerno experienced its most flourishing period during the Longobard domination.
It becoming the capital of the Principality of Salerno, a territory that included a large part of the Italian continental South.
Just immerse yourself for a few minutes in the narrow streets and alleys of the historic center to see remarkable and important monuments that trace its history from its foundation by the Romans II century BC up to the XI century.
Private Salerno Wheelchair Accessible Tours
Naples and Sorrento disabled friendly accessible guided tours and cruise shore excursions.
Accessible Italian Holiday provide a safe and a full Salerno wheelchair accessible tours accessible tours around it at previewed itineraries.
Visit this rich and fascinating archeological site with a specialist tourist guide.
Adapted van transportation specifically designed for disabled tourists traveling on holiday to Italy.
Touring Salerno
Your visit to the city can only start from the highest point, from the top of the Arechi Castle.
Is an ancient medieval stone fortress from which you can admire a breathtaking view of the Gulf of Salerno and, on clear days, of Calabria.
The Castle has housed the Medieval Museum which preserves the remains of the manor found during the excavation campaigns.
The Cathedral of Salerno, or Cathedral of San Matthew, is dedicated to Santa Maria degli Angeli and to the Apostle Matthew.
Built on an early Christian church which in turn stood on the ruins of a Roman temple.
Over the years it underwent several extensions up to the current structure.
A large atrium surrounded by arcades and columns that precedes the access to the Cathedral through a Byzantine bronze door.
Inside, on the other hand, there is a central nave decorated with mosaics and sculptures.
Once in Via Roma all kinds of places await travelers who can choose between elegant restaurants or informal places.
Traditional or modern cuisine, between scialatielli with seafood and sashimi.
On the other hand, those who want a quick and cheap meal can also think about stopping to taste typical specialties at stands and outdoor kiosks.
Booking & Travel
Salerno wheelchair accessible tours.
Unmissable visit at it with our Naples & Sorrento Accessible Tours.
Specifically tailored to wheelchair users, reduced mobility persons and disabled with an adapted van.
Naples and Sorrento Wheelchair Accessible Services
Naples and Sorrento Wheelchair Friendly Hotels
Day – Venice, Tuscany
Sacramento – USA
5th May 2022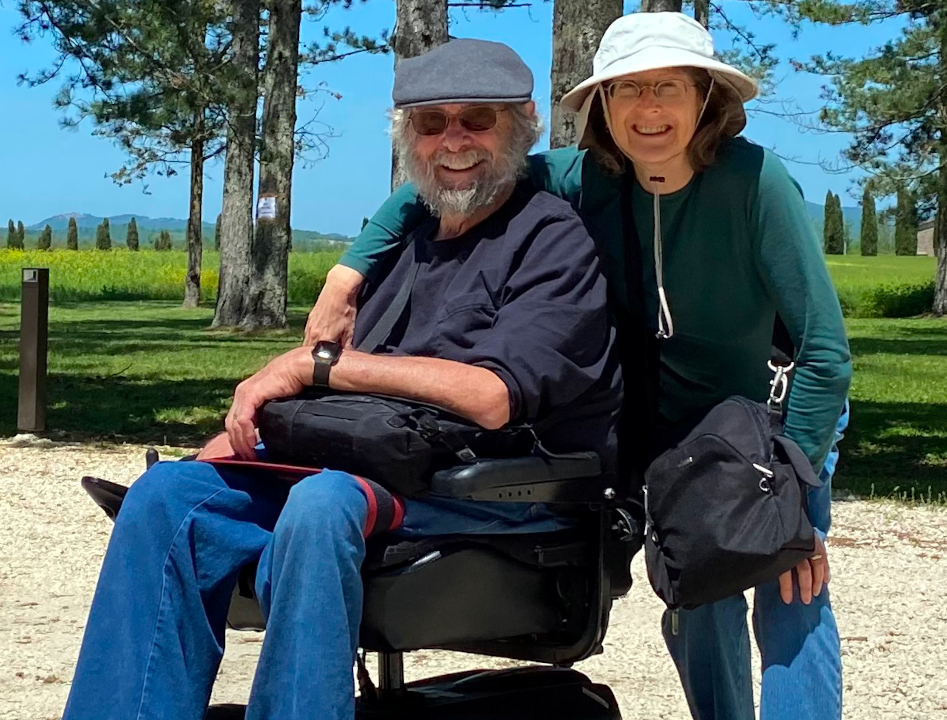 Vincenzo is superb in every way. He is extremely thorough, conscientious and honest …
Samuel & Watkiss – Sicily
Samuel & Watkiss Families
Merton – UK
21st September 2021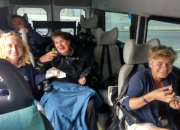 Birgisdottir – Milan
Akureyri – Iceland
15th September 2021 I contacted Accessible Italian Holiday with a very short notice about a transfer from …
Bonelli – Umbria
Gozo – Malta
13rd September 2021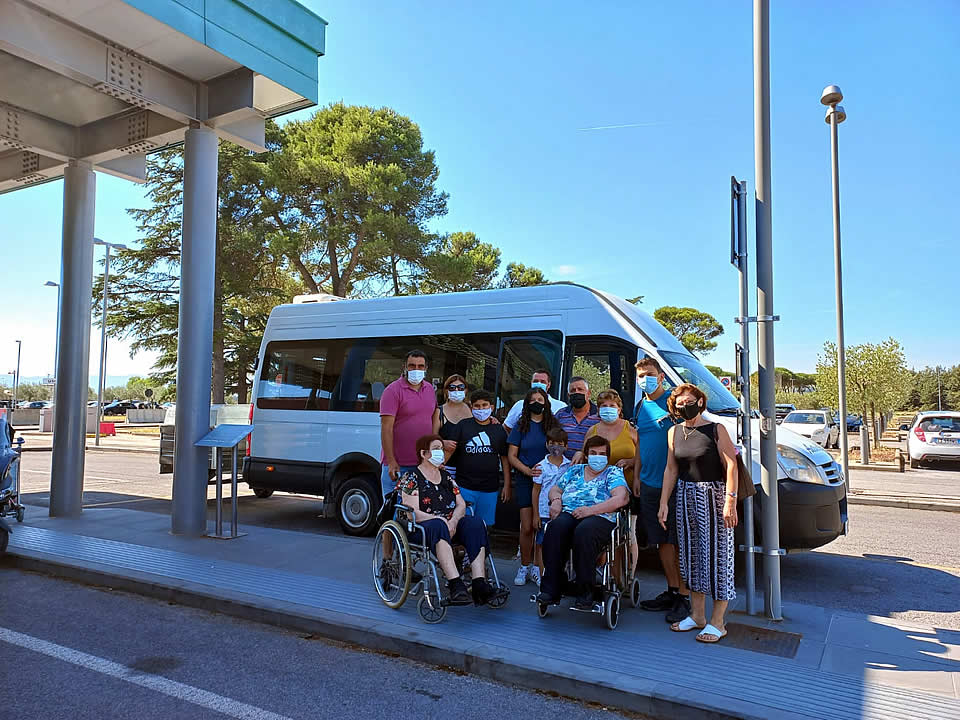 Reifein – Pisa
Atlanta – USA
16th August 2021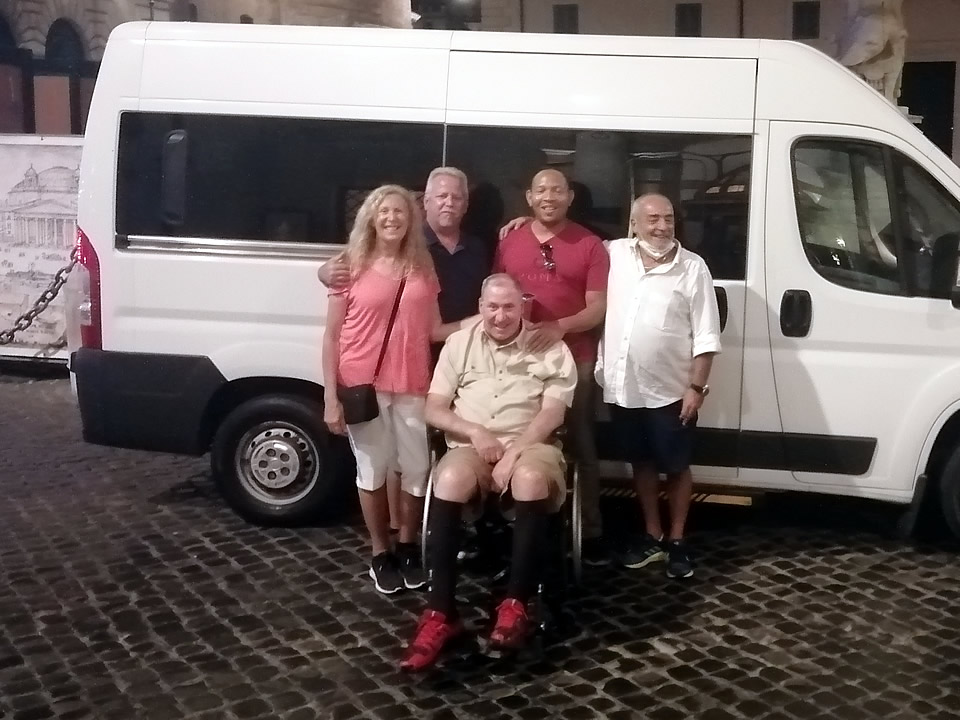 Thompson – Sicily
Triq I Assedju – Malta
20th October 2020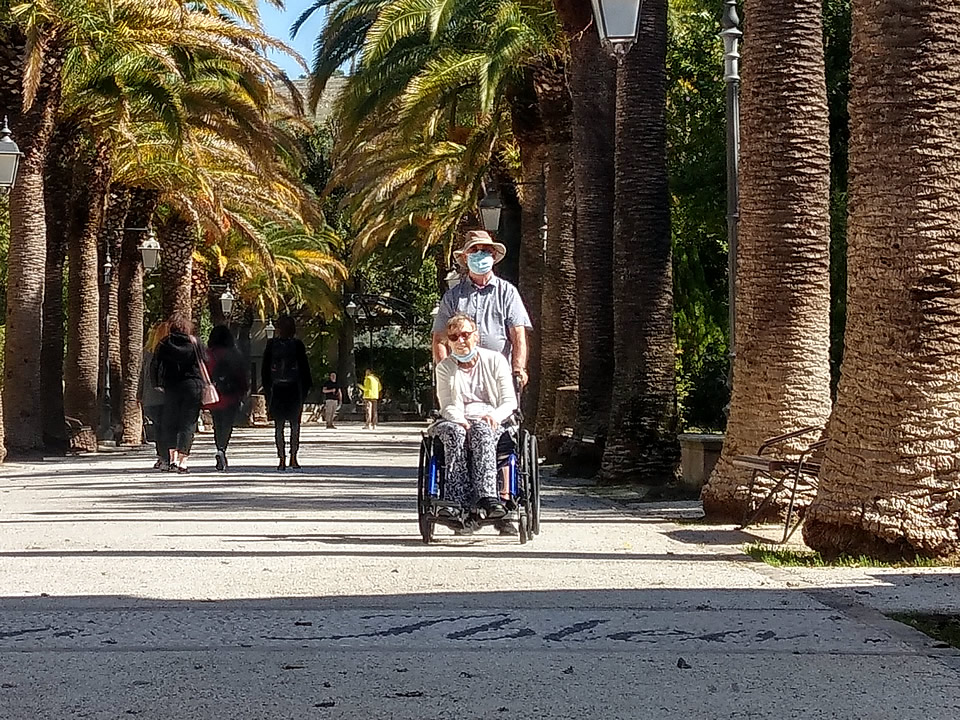 The service provided by Accessible Italian Holiday was exceptional. Vincenzo who …
Brabant – Naples
Sainte-Catherine – France
29th June 2020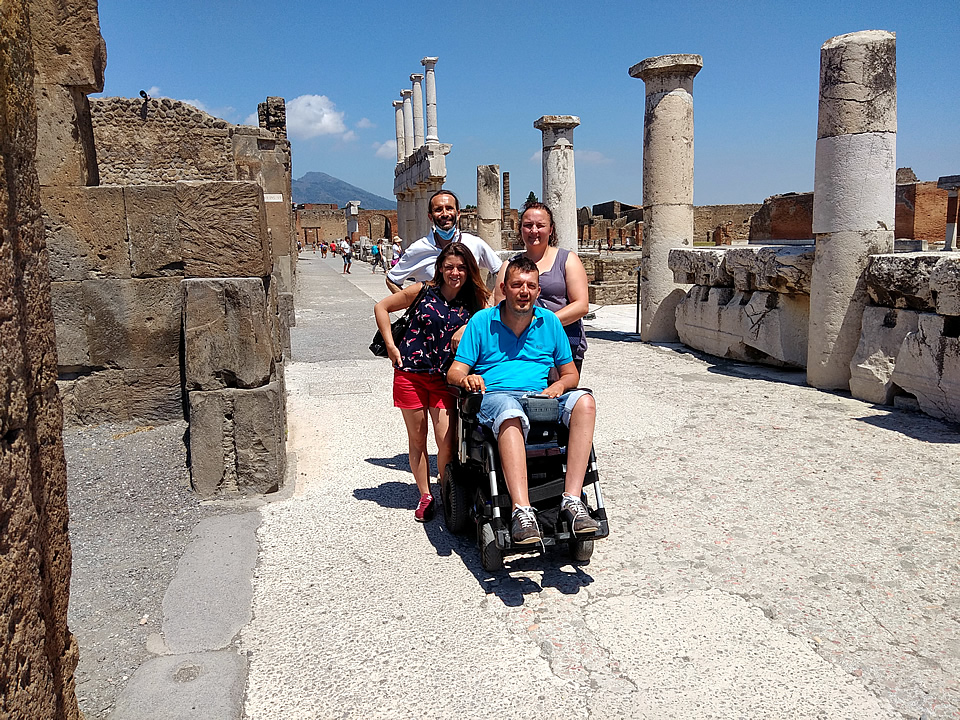 Prydun – Sicily
Hereford – UK
8th March 2020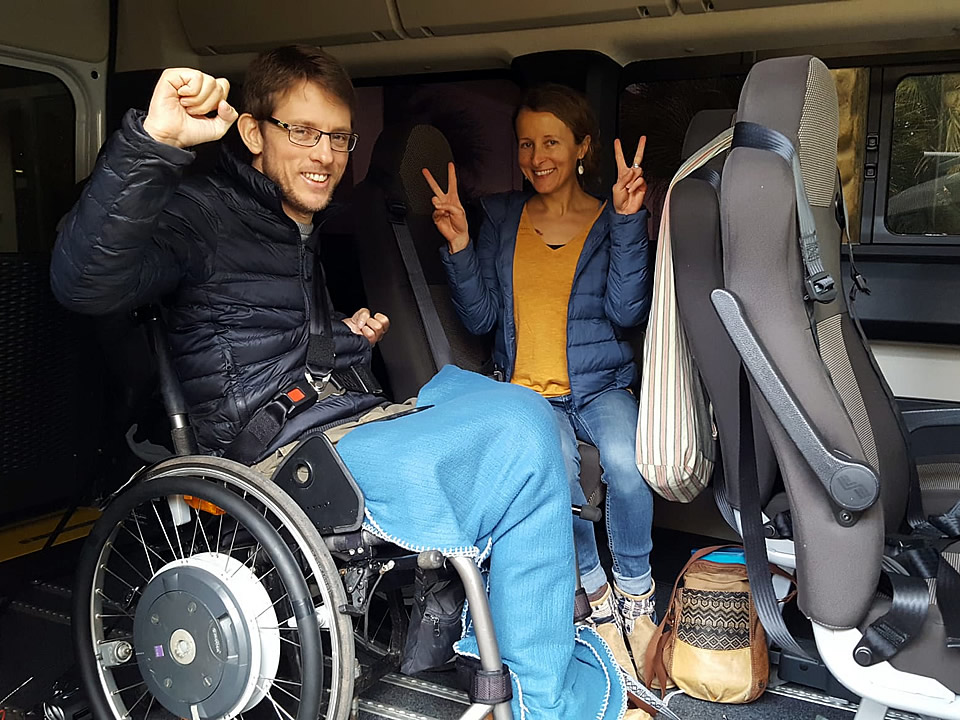 My husband ( who has a spinal cord injury and can't walk ) needed to make a last …
Rudyk – Sorrento
New York – USA
31st October 2019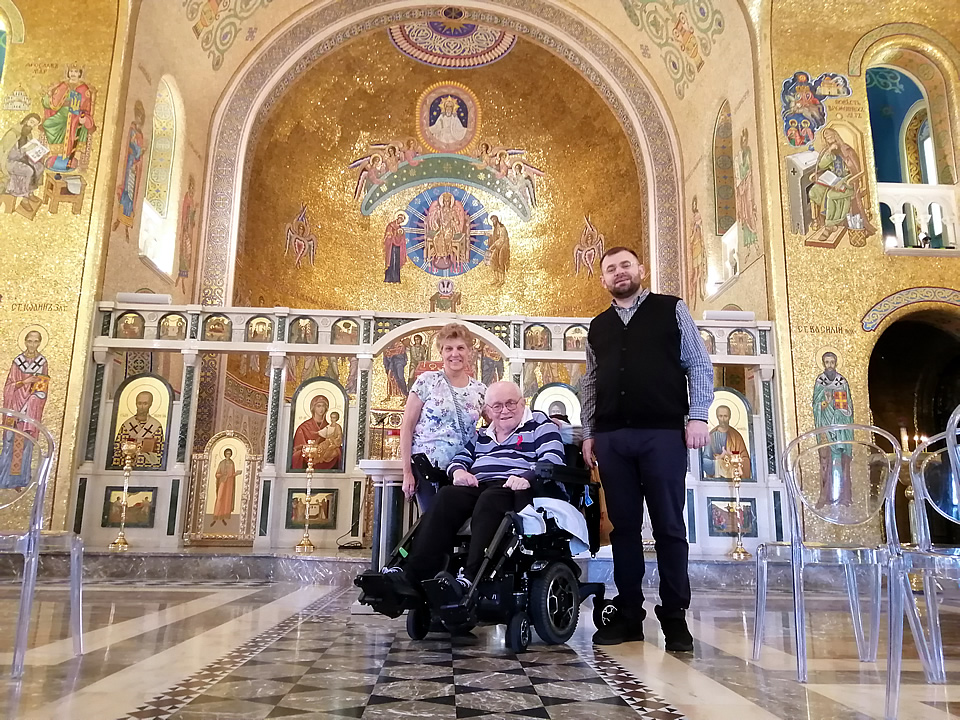 Molski- Sicily
Arizona – USA
19th September 2019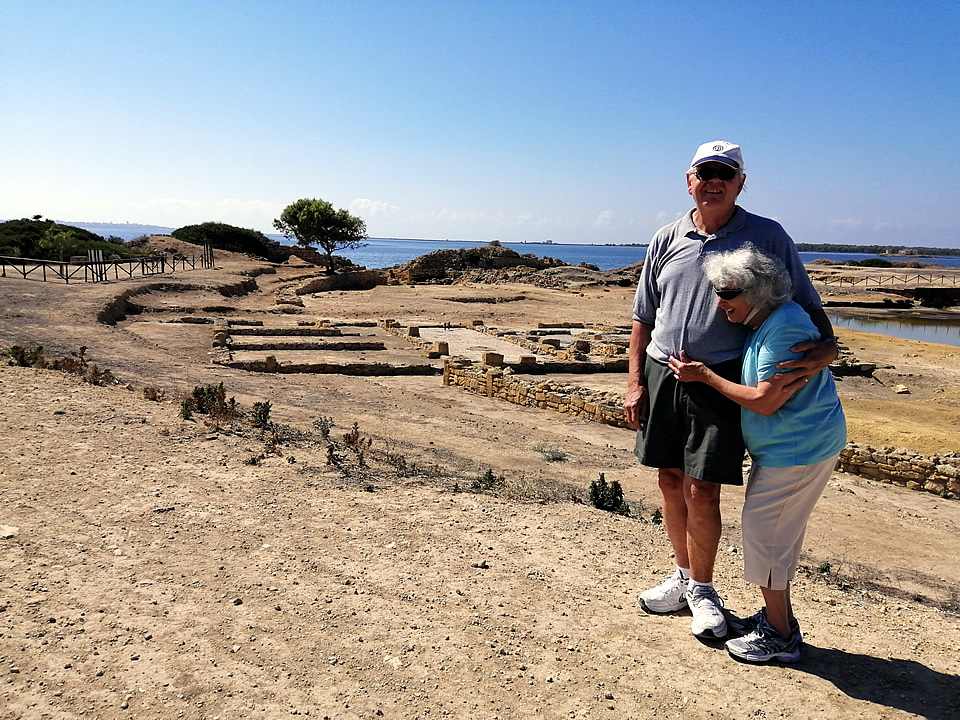 Enzo is a delight to work with. Made helpful suggestions that improved are overall …
Burns – Bologna
Alpharetta – USA
5th August 2019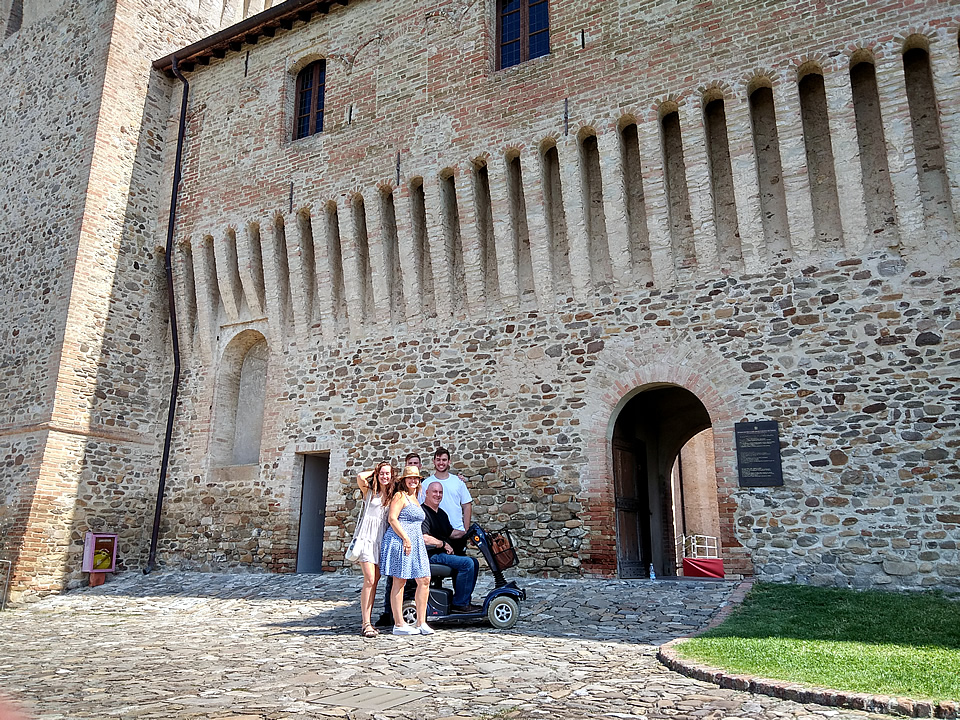 Jones – Rome
Melbourne – Australia
25th July 2019 Raaber – Venice, Lake Como, Florence
Tropiano – Umbria
Philadephia – USA
30th May 2019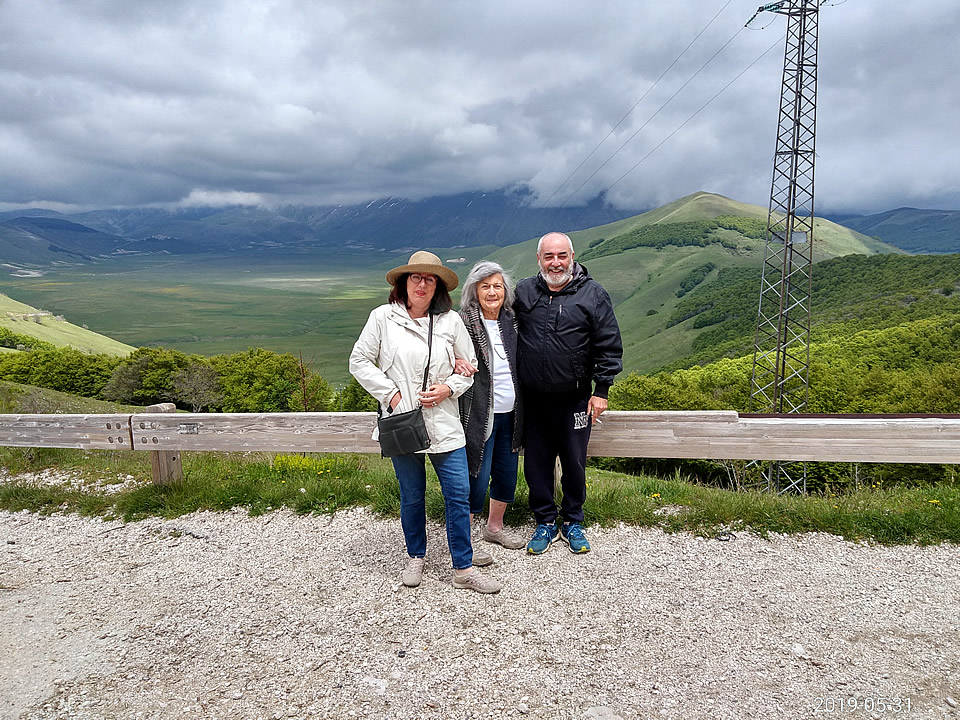 Stapley – Tuscany
Blue Mountains – Australia
17th May 2019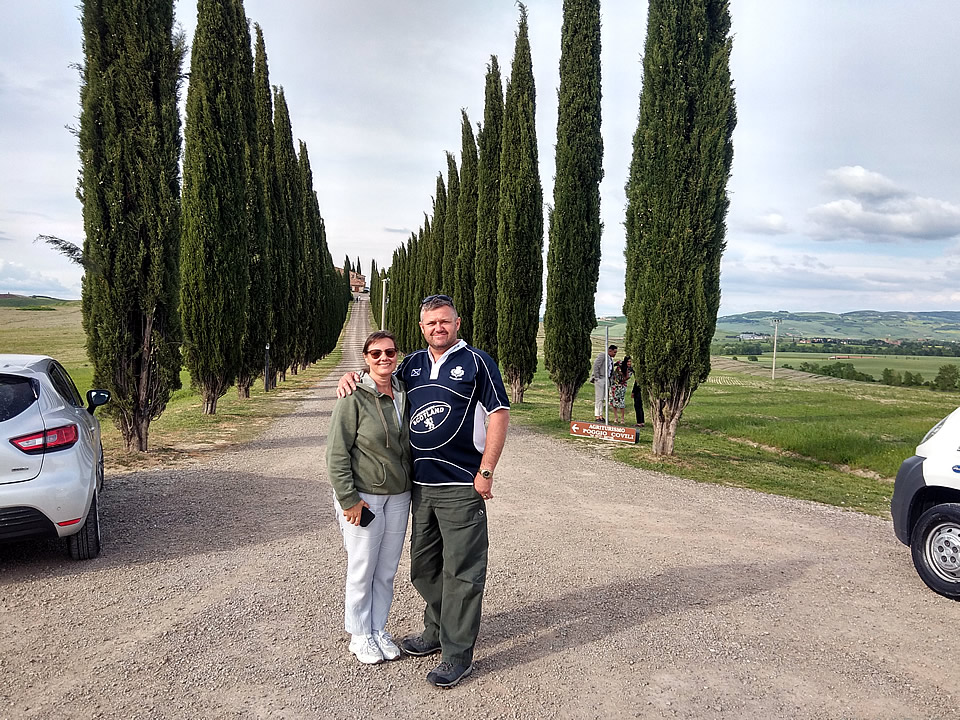 We booked two trips with Enzo, he was wonderful. At all times he made sure we got …
Carreras – France, Swiss & Italy
Miami- USA
26th March 2019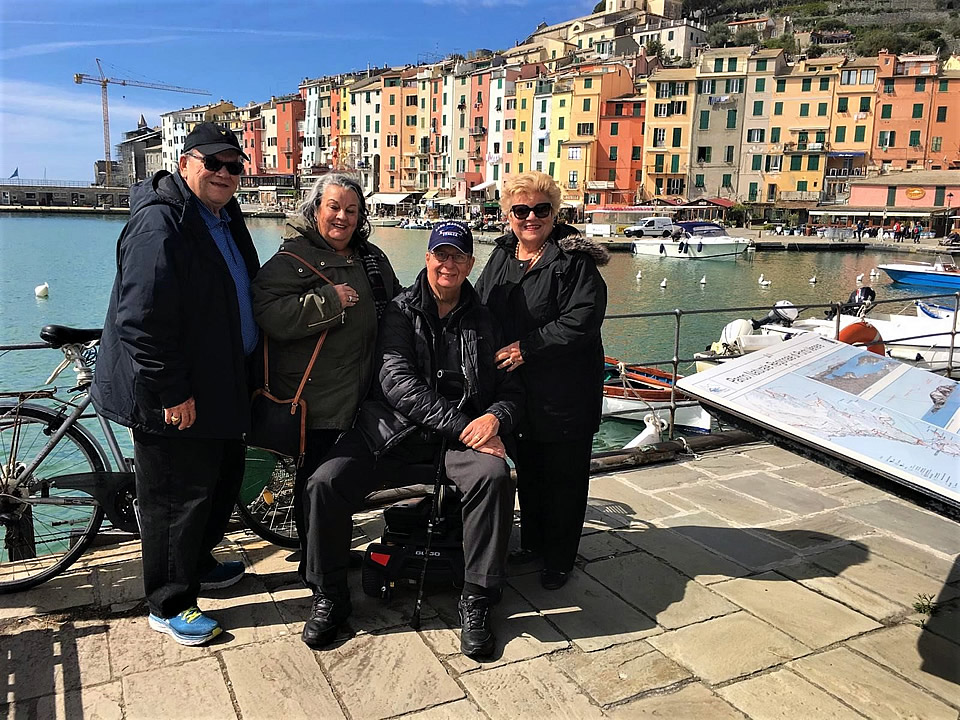 Whittle – Apulia
Cheltenham- UK
19th October 2018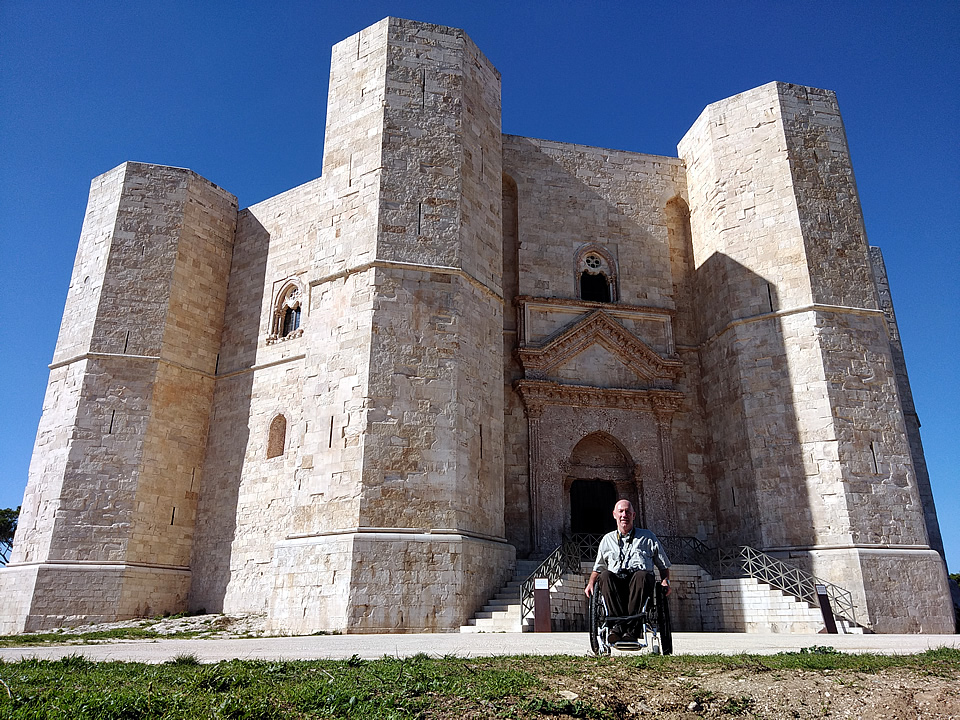 Scheer & Mallett – Apulia
Illinois- USA
5th October 2018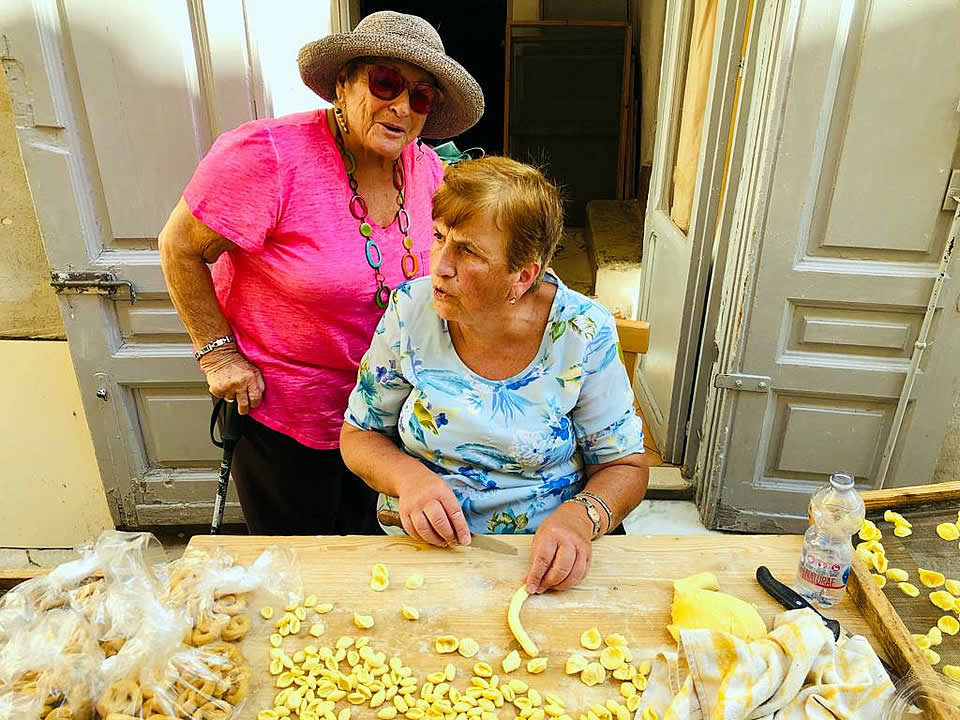 Thank you for a FABULOUS trip. We had so much fun. You were so kind , helpful and …
Totta – Rome
Long Beach – USA
4th October 2018 Our guide was not only an excellent and reliable driver who met us on time …
Pieples – Venice Rome Apulia
Miami- USA
14th September 2018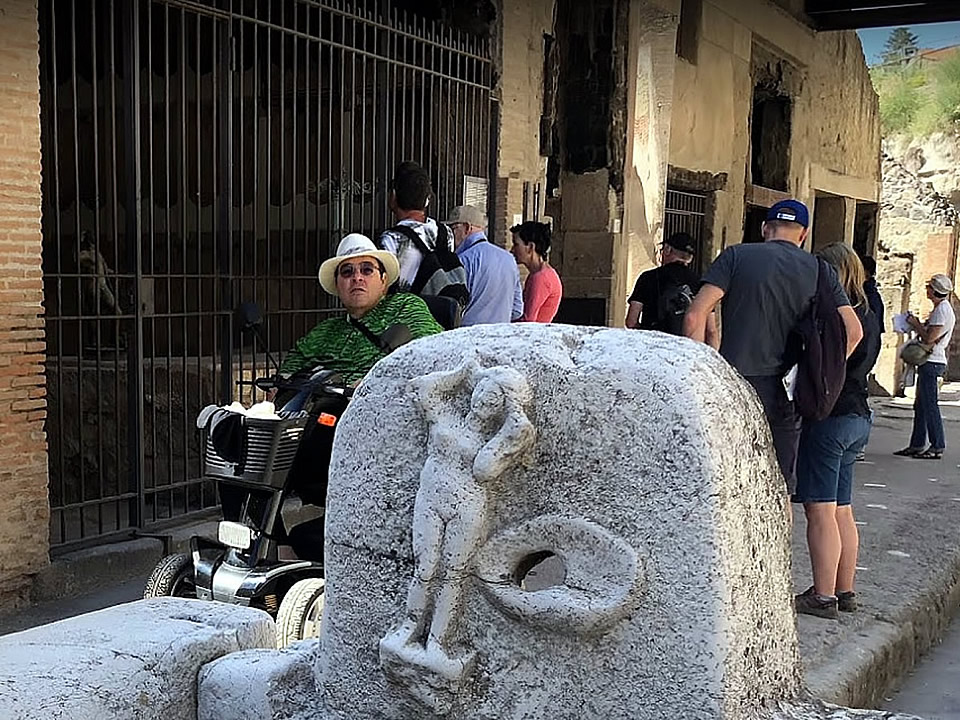 Our family of 4 had a wonderful trip because of Accessible Italian Holidays. Here …