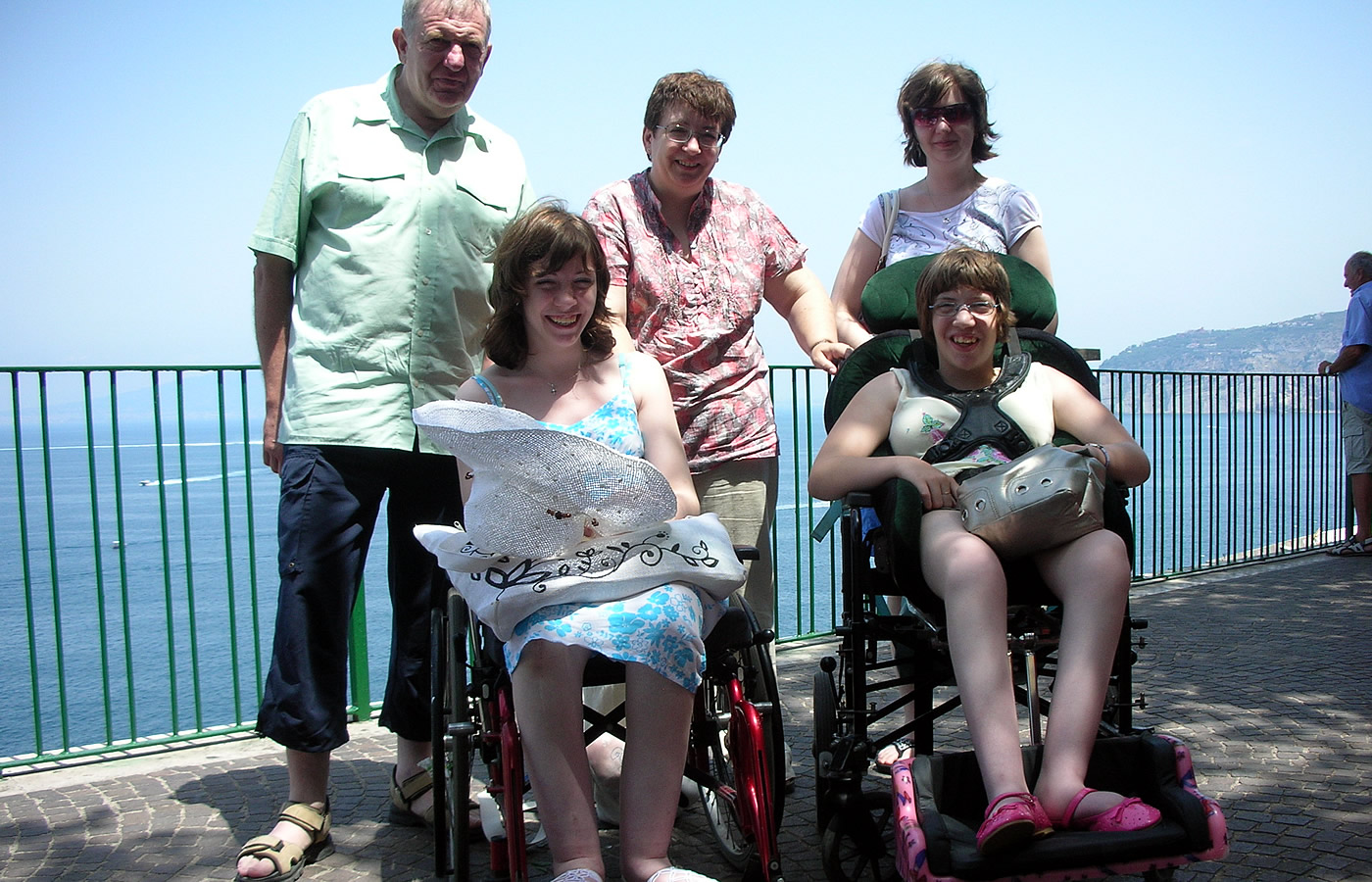 Naples &
Sorrento
Accessible
Tours
Naples and Sorrento disabled accessible tours.
Naples and Sorrento disabled accessible tours
Greek settlers from nearby Cumae founded it in the 8th century. They had already established a hilltop town known as Parthenope and as it prospered they built Neopolis ( new town ).
Locals have a reputation for friendliness and hospitality. Negotiating the city is not as fraught with danger as some people say.
There are certain no-go neighbourhoods in the evenings ( Forcella and Ponticelli for example ) but most of Naples is like any other urban city in the world.
Traffic in Naples is nuts. It is the place where the social order breaks down and it is every man for himself ( the traffic lights are usually ignored ). You will find cars double and triple parked.
Touring Naples
Because of its vast artistic heritage, Naples and Sorrento disabled accessible tours historic center of has earned the UNESCO World Heritage Site denomination.
Its territory, particularly the iconic sight of the Gulf of Naples, along with the colorful folklore ( the pizza, the celebrated Mount Vesuvius, the music ) is recognized abroad as on of the most powerful symbolic images of Italy.
Fine work of Neapolitan craftsmen can be found in boutiques all over Naples.
In the first days of November, the streets between Piazza San Gaetano and Via San Biagio dei Librai become the most animated and crowded in the city because stall-holders fuel the annual craze for Presepi ( Christmas cribs ) which are unique in Italy.
Sorrento Accessible Tour
Sorrento's orange and lemon groves, its seductive light and deep blue sea, its charm and peacefulness, all add up to a little piece of magic.
It is built on a reddish tufa rock about 50 metres above the sea. Sitting in the gardens of Villa Comunale you can see stunning views of Vesuvius and the Bay of Naples.
Naples and Sorrento disabled accessible tours, is a very pretty old town and from the harbour it's possible to catch a ferry to Naples, Amalfi and Capri.
There are many tourist shops as well as more upmarket boutiques selling clothes, perfume and jewellery. In the centre of Sorrento is Piazza Tasso, named after the town's favourite son, the poet Torquato Tasso ( 1544-95 ).
English is widely spoken so there should be no communication problems. Pompeii and Herculaneum among many other destinations accessible for wheelchair users and disabled!
Naples and Sorrento disabled accessible tours and Accessible Italian Holiday provide a safe and a full accessible hotels accommodations and tour around Naples and Sorrento at previewed itineraries with adapted van specifically for disabled.
Booking and Travel
Many sites in Naples and Sorrento are accessible and can be visited by adapted van. We viewed and checked for you the main, monuments, churches, museums, hotels and listed here including accessibility details, very important for disabled wheelchair users, opening times and ticket costs.
Naples and Sorrento disabled accessible tours add your Naples and Sorrento Accessible Tours by adapted van once you have choose the accommodation from a Accessible Accommodations, on the booking form.
Amalfi
Amalfi accessible tours wheelchair traveling Italy was founded in the IV century. A new Roman colony ...
Egg Castle
Naples handicapped accessible Egg Castle excursions is a castle in the Italian city of Naples. The ...
Herculaneum
With Vesuvius brooding on the horizon any visit to the Bay of Naples area should include a ...
Island of Capri
Archaeologists have found evidence of an ancient Greek people, the Teleboi, first settling on wheelchair ...
New Castle
Castel Nuovo, often called Maschio Angioino, is a castle in the city of Naples disabled ...
Paestum
Sorrento wheelchair friendly Paestum accessible tours has always been shrouded in mystery ...
Pizza Experience
One of the rituals to perform when going to Naples is to go and eat the best pizza in the city. But each has ...
Pompeii
Pompeii, near modern Naples in the Italian region of Campania, is in the territory of the comune of Pompei ...
Positano
Sorrento wheelchair users Positano accessible Italian tours, is the coast's most picturesque and photogenic ...
Ravello
Sorrento wheelchair friendly Ravello accessible Italian tours, set like an eagle's nest above the dizzying ...
Royal Palace
Naples wheelchair friendly Royal Palace accessible Italian tours is one of the four residences used by ...
Sorrento
Sorrento reduced mobility accessible Italian tours is a small city in Campania, Italy. It is a popular ...
Naples and Sorrento accessible services
Naples and Sorrento wheelchair friendly accessible Hotels