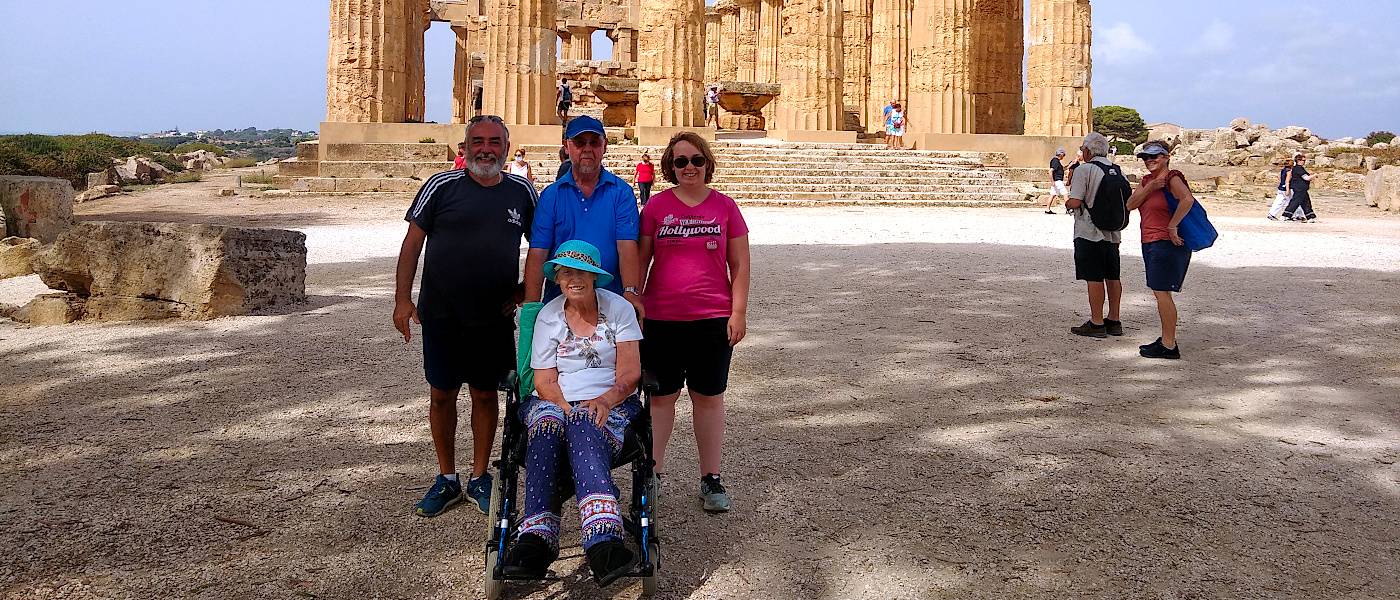 Italy Wheelchair Accessible Holidays Tours Reserve Your Holiday 6 Months In Advance ( Only for Full Holiday Package )
* Payment must be done within 6 months in advance
Accessible Italy For Wheelchair Users And Disabled
Home
Welcome to the new improved Accessible Italian Holiday responsive web site
We're the first Italian specialist travel services and assistance for people with disability, who wish travel to Italy with peace of mind.
We are providing different choices of full accessible accommodations for different taste, in the most attractive Italian tourists places.
Italian Accessible Tours
From a Rome Accessible Tour, visiting the main archaeological sites and view her beauty to the Frascati's hills tasting a good proper wine.
Rural Renaissance Tuscany experience between tours to Florence Accessible, Chianti and a tour Siena Accessible Tours hills.
And what about an Umbria Accessible Tours with the Giotto's masterpieces just restored and her countless villages famous for their ceramics pots?
For a summer holiday, we have also beach Hotels with a private beach or swimming pool all full accessible, with assistance on site at Ischia Island, Sabaudia, San Felice Circeo and Sardinia.
Choose also Naples and Sorrento's Coast Accessible Tours and historical sites as Pompeii and Herculaneum.
For an "extreme" experience in Italy, Sicily Accessible Tours to get the truly Italian food taste and ancient Greek sites.

Discover Apulia Accessible Tours without barriers custom made itineraries designed for you to discover the marvels of Apulia such Lecce, Trani and Ostuni.
The elegance for Lake Como, Lake Garda, Lake Maggiore and Venice. Those who enjoy good food certainly Bologna Accessible Tours is the Italy's gastronomic capital.

Italian Accessible Music
Italian Operas fans or simply you like Classical Music, we can managed to make you attempt at the Puccini's Festival in Tuscany or Verdi's Festival at Verona both accessible on an unequalled suggestive scene.
Correlative we are offering a service of Hire Equipment and full Accessible Transports with adapted van.
If you are still not believed that you can't travel to Italy, check out our Accessible Accommodations and choose from it.

Extra tours and excursions throughout Central Italy can be arranged upon on request.

Day - Venice, Tuscany
Sacramento - USA
5th May 2022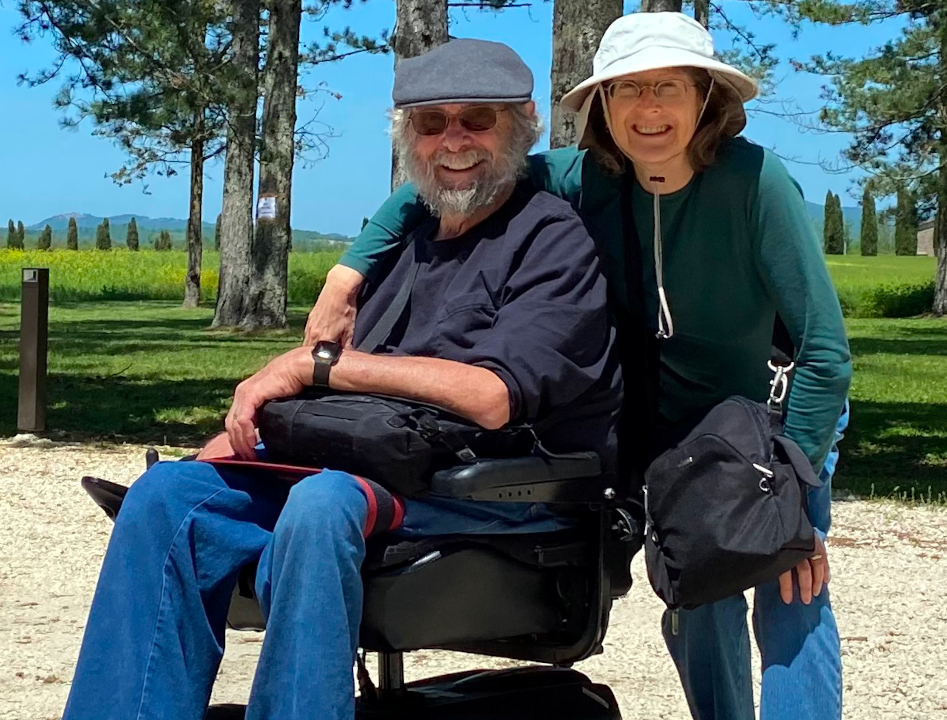 Vincenzo is superb in every way. He is extremely thorough, conscientious and honest ...
Samuel & Watkiss - Sicily
Samuel & Watkiss Families
Merton - UK
21st September 2021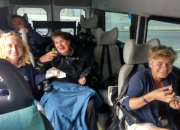 Birgisdottir - Milan
Akureyri - Iceland
15th September 2021 I contacted Accessible Italian Holiday with a very short notice about a transfer from ...
Bonelli - Umbria
Gozo - Malta
13rd September 2021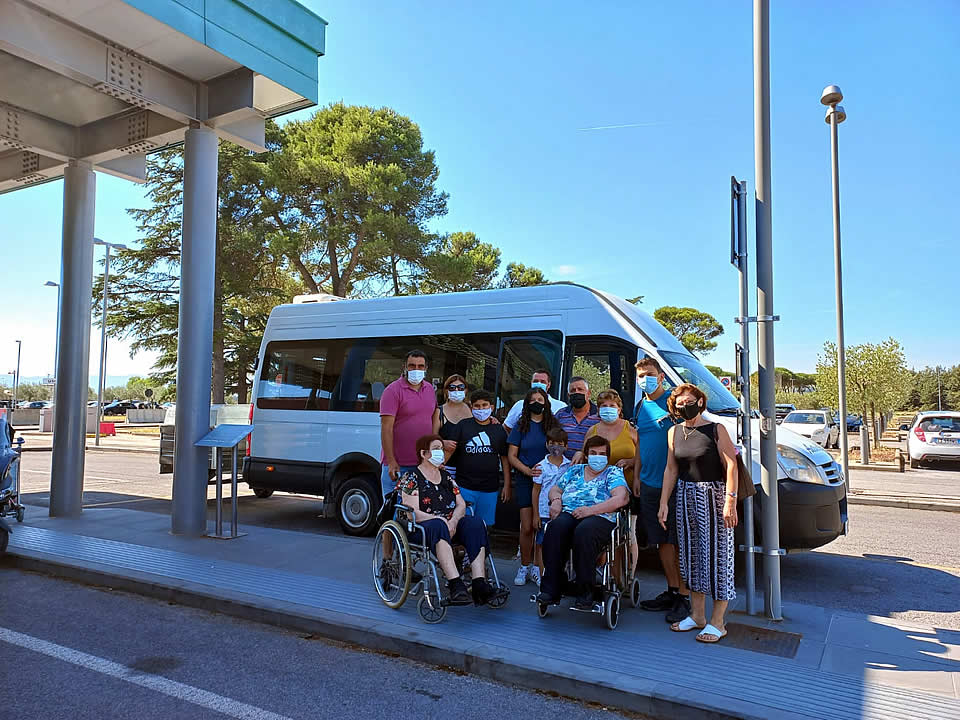 Reifein - Pisa
Atlanta - USA
16th August 2021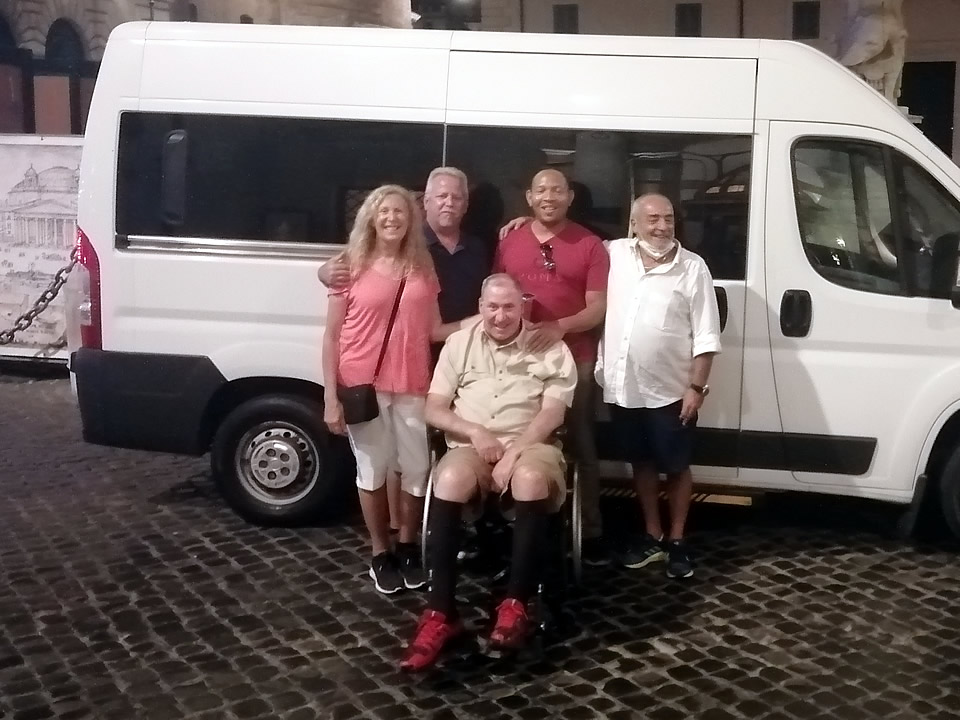 Thompson - Sicily
Triq I Assedju - Malta
20th October 2020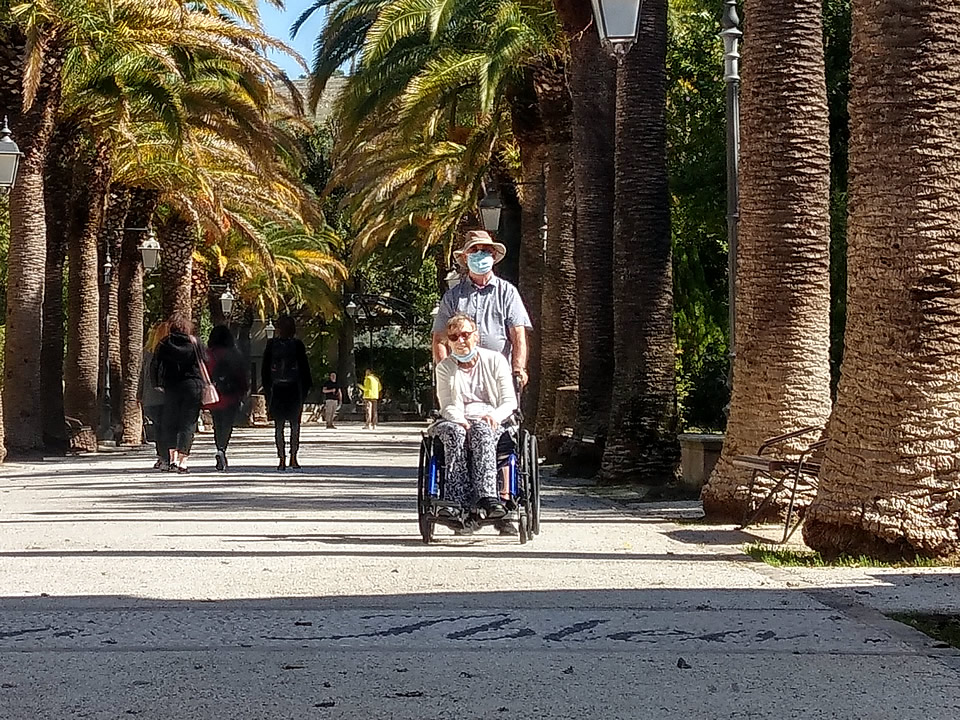 The service provided by Accessible Italian Holiday was exceptional. Vincenzo who ...
Brabant - Naples
Sainte-Catherine - France
29th June 2020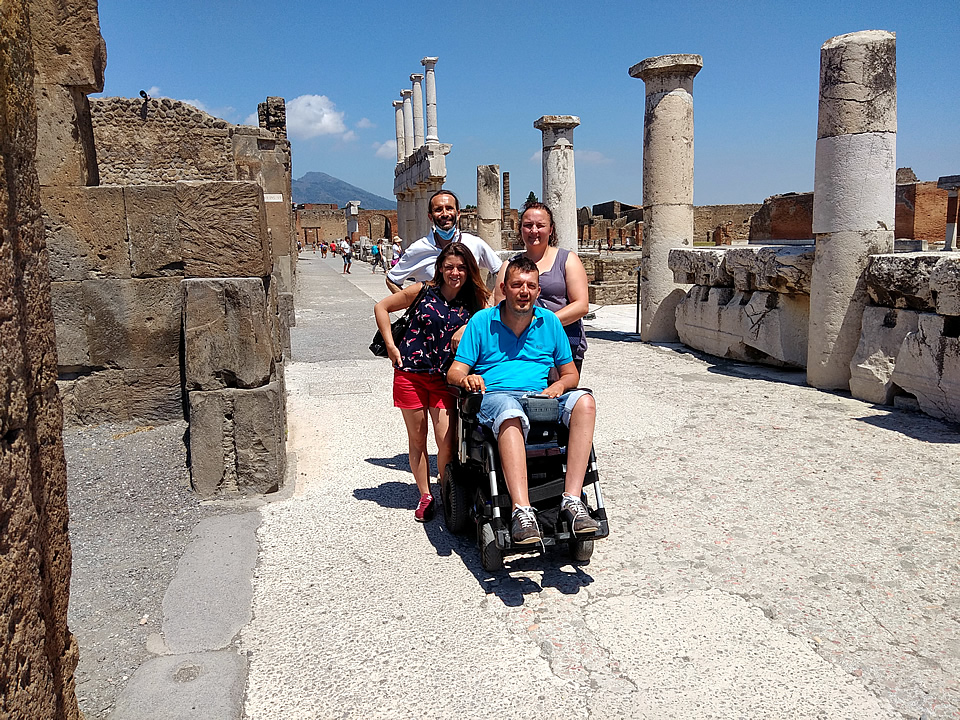 Prydun - Sicily
Hereford - UK
8th March 2020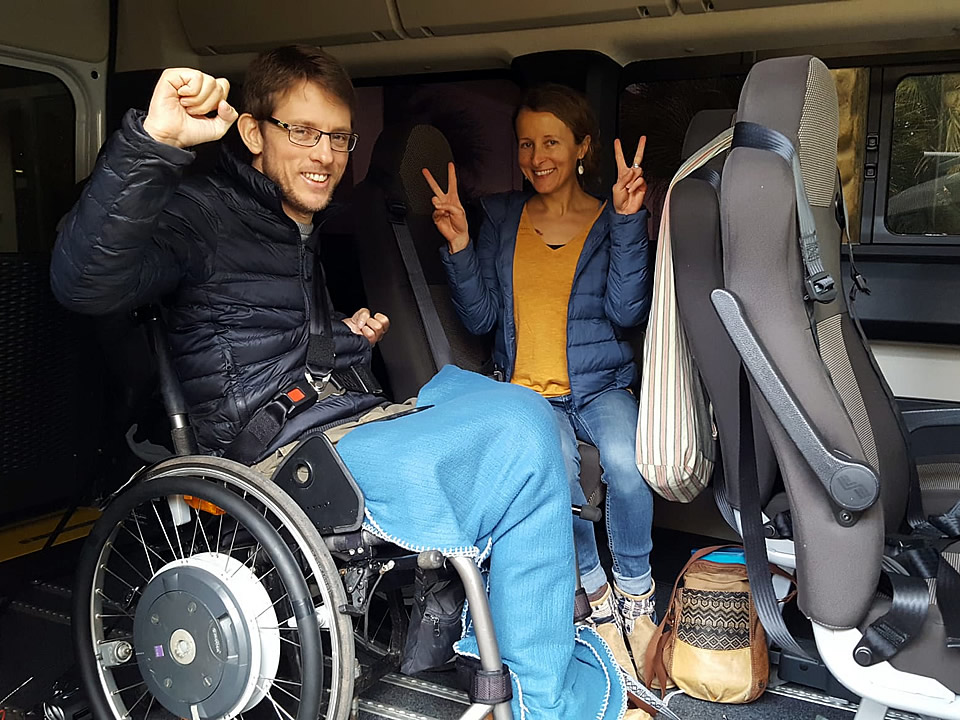 My husband ( who has a spinal cord injury and can't walk ) needed to make a last ...
Rudyk - Sorrento
New York - USA
31st October 2019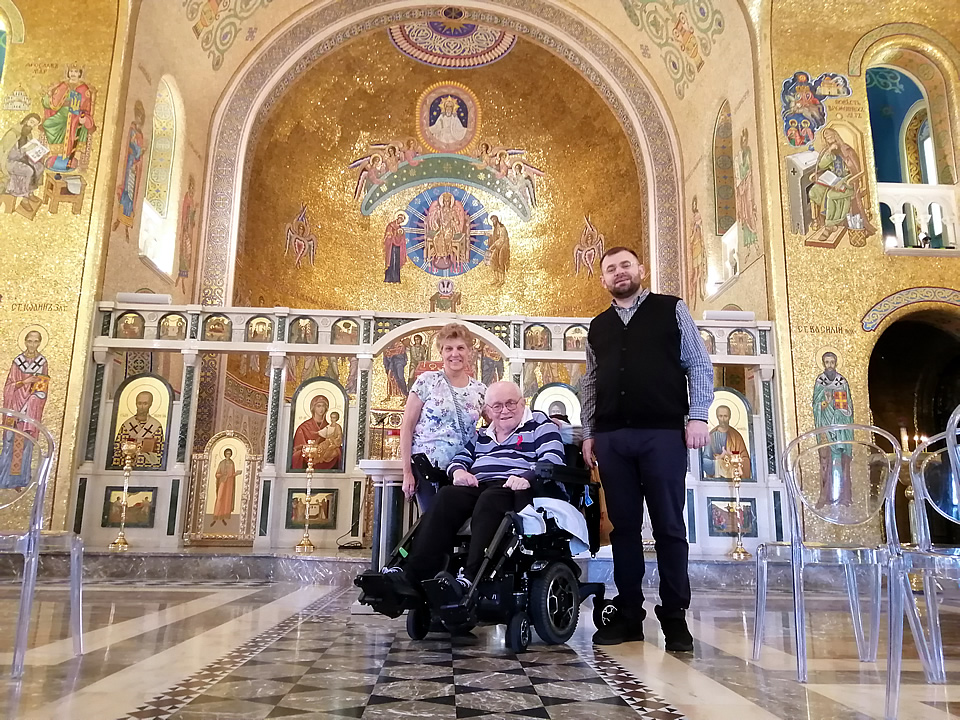 Molski- Sicily
Arizona - USA
19th September 2019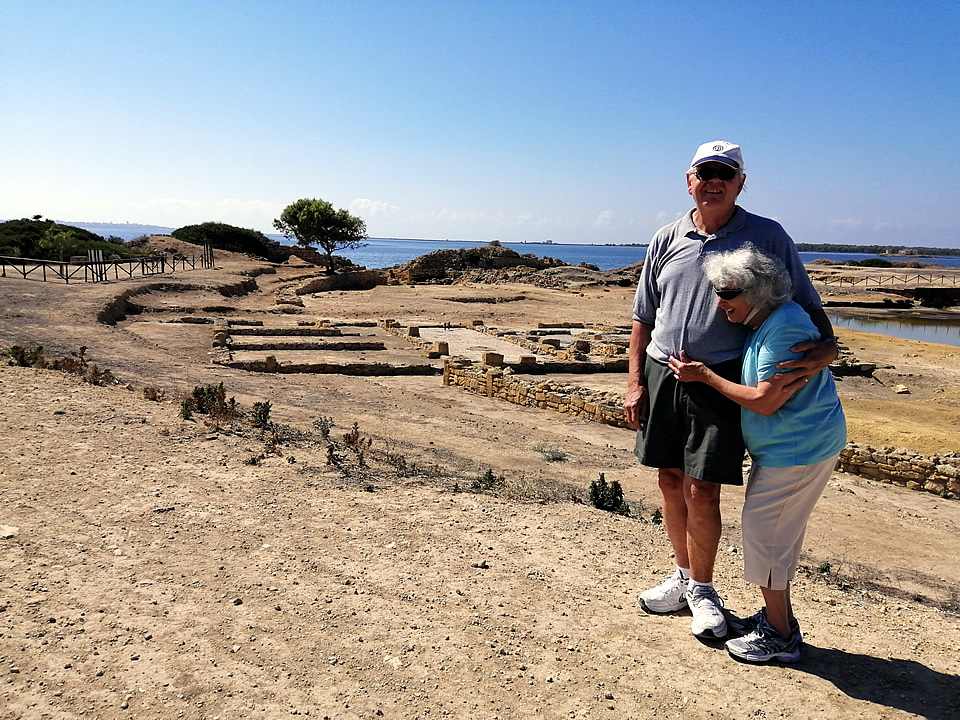 Enzo is a delight to work with. Made helpful suggestions that improved are overall ...
Burns - Bologna
Alpharetta - USA
5th August 2019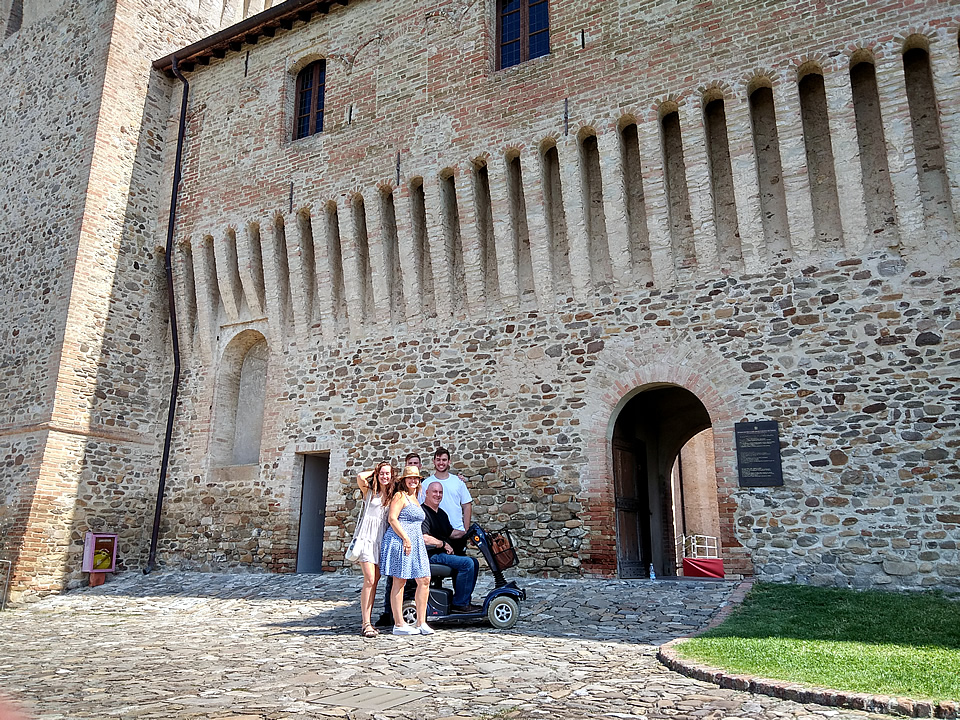 Jones - Rome
Melbourne - Australia
25th July 2019 Raaber - Venice, Lake Como, Florence
Tropiano - Umbria
Philadephia - USA
30th May 2019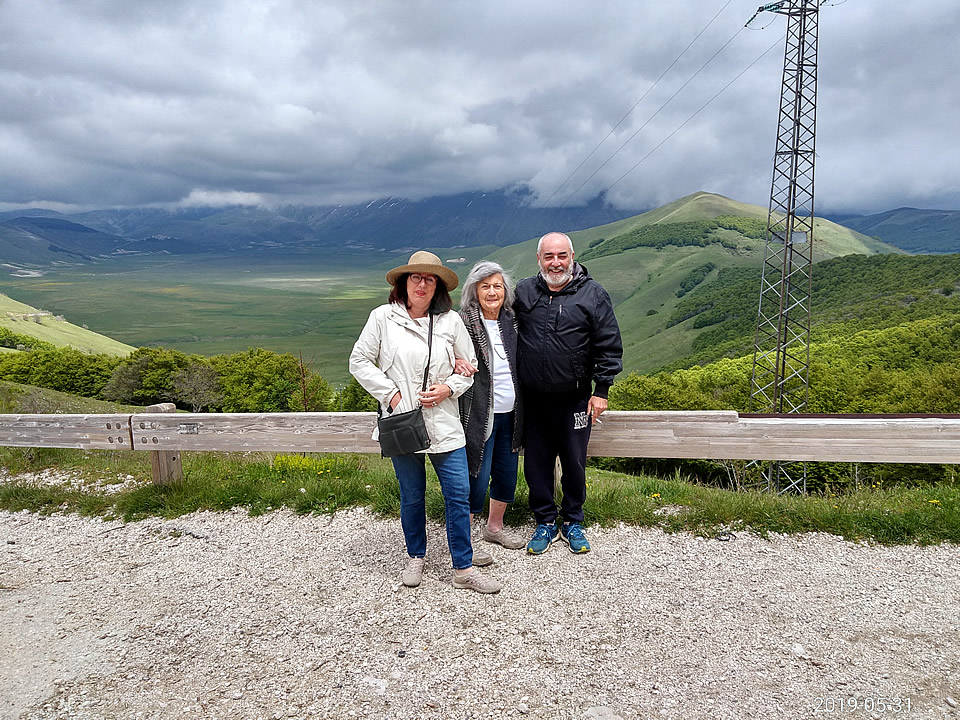 Stapley - Tuscany
Blue Mountains - Australia
17th May 2019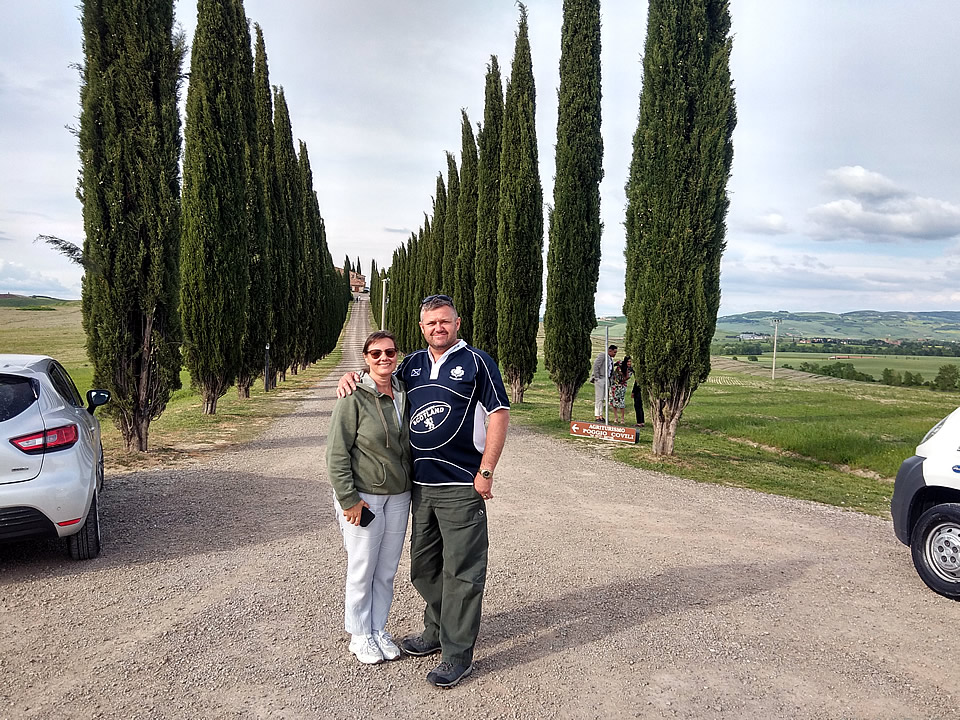 We booked two trips with Enzo, he was wonderful. At all times he made sure we got ...
Carreras - France, Swiss & Italy
Miami- USA
26th March 2019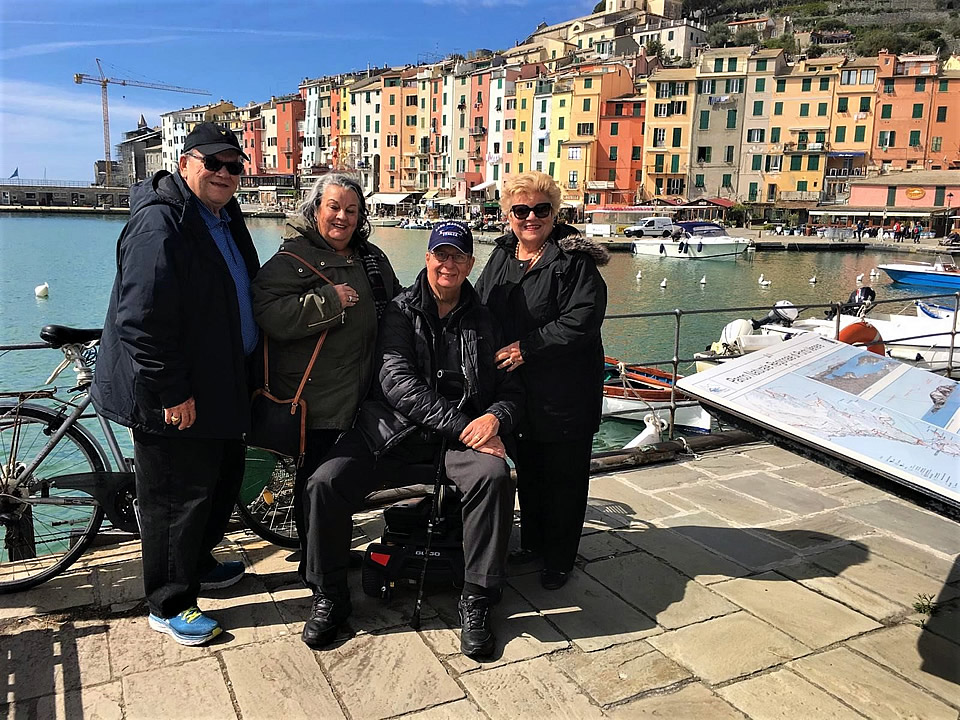 Whittle - Apulia
Cheltenham- UK
19th October 2018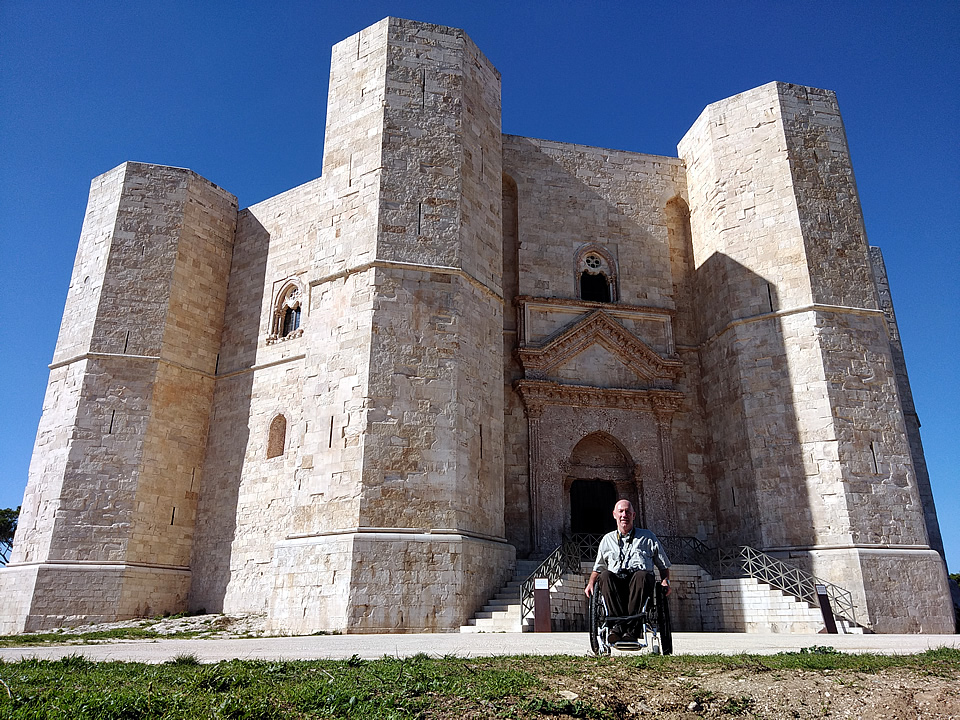 Scheer & Mallett - Apulia
Illinois- USA
5th October 2018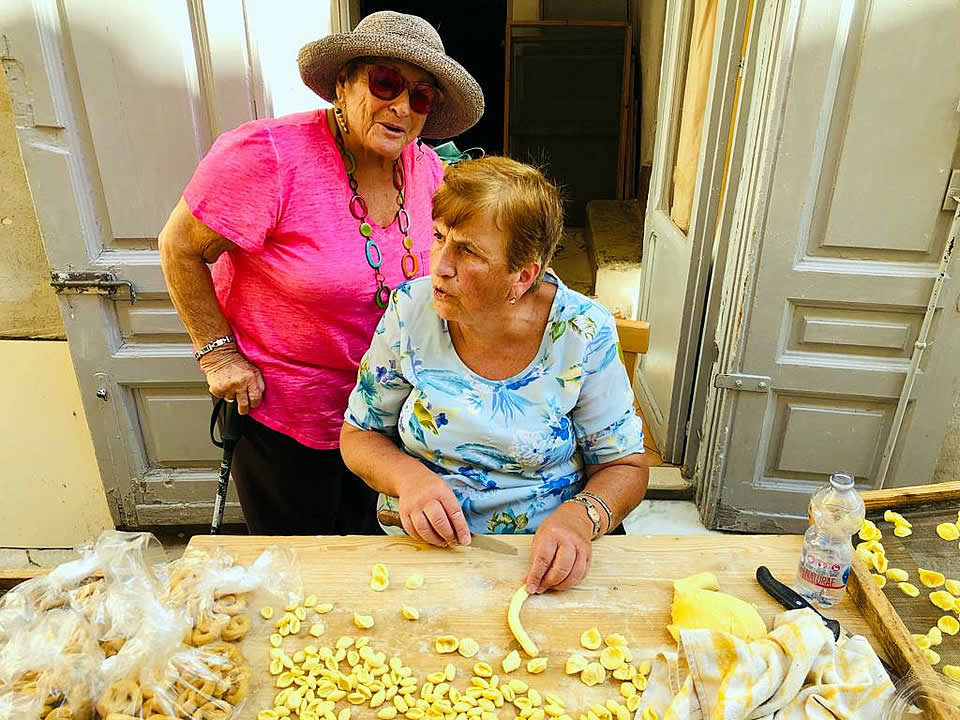 Thank you for a FABULOUS trip. We had so much fun. You were so kind , helpful and ...
Totta - Rome
Long Beach - USA
4th October 2018 Our guide was not only an excellent and reliable driver who met us on time ...
Pieples - Venice Rome Apulia
Miami- USA
14th September 2018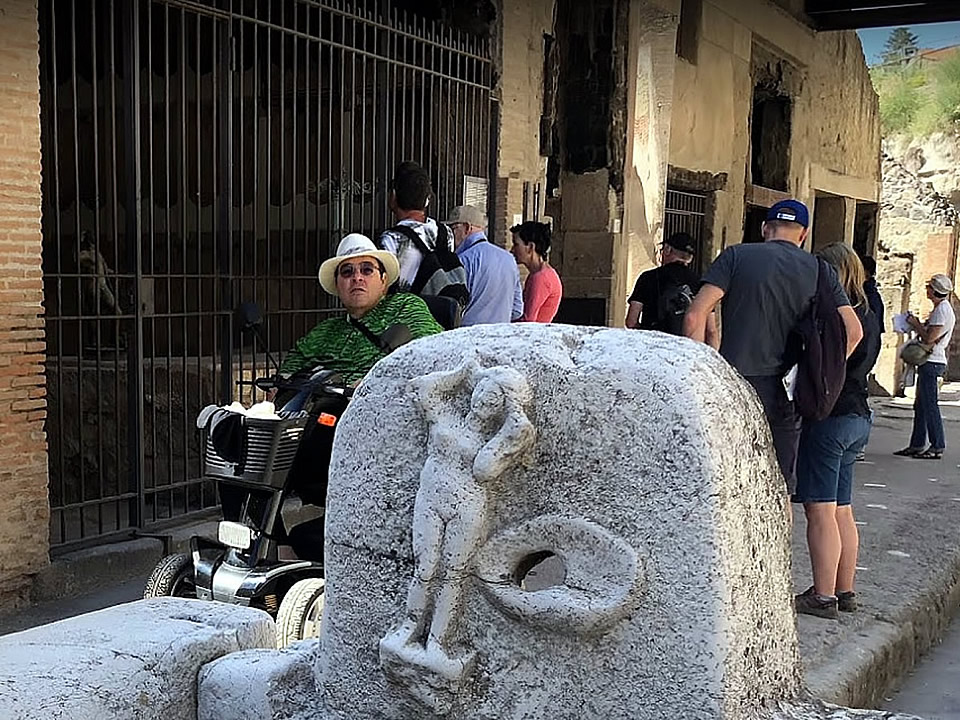 Our family of 4 had a wonderful trip because of Accessible Italian Holidays. Here ...
Music On Click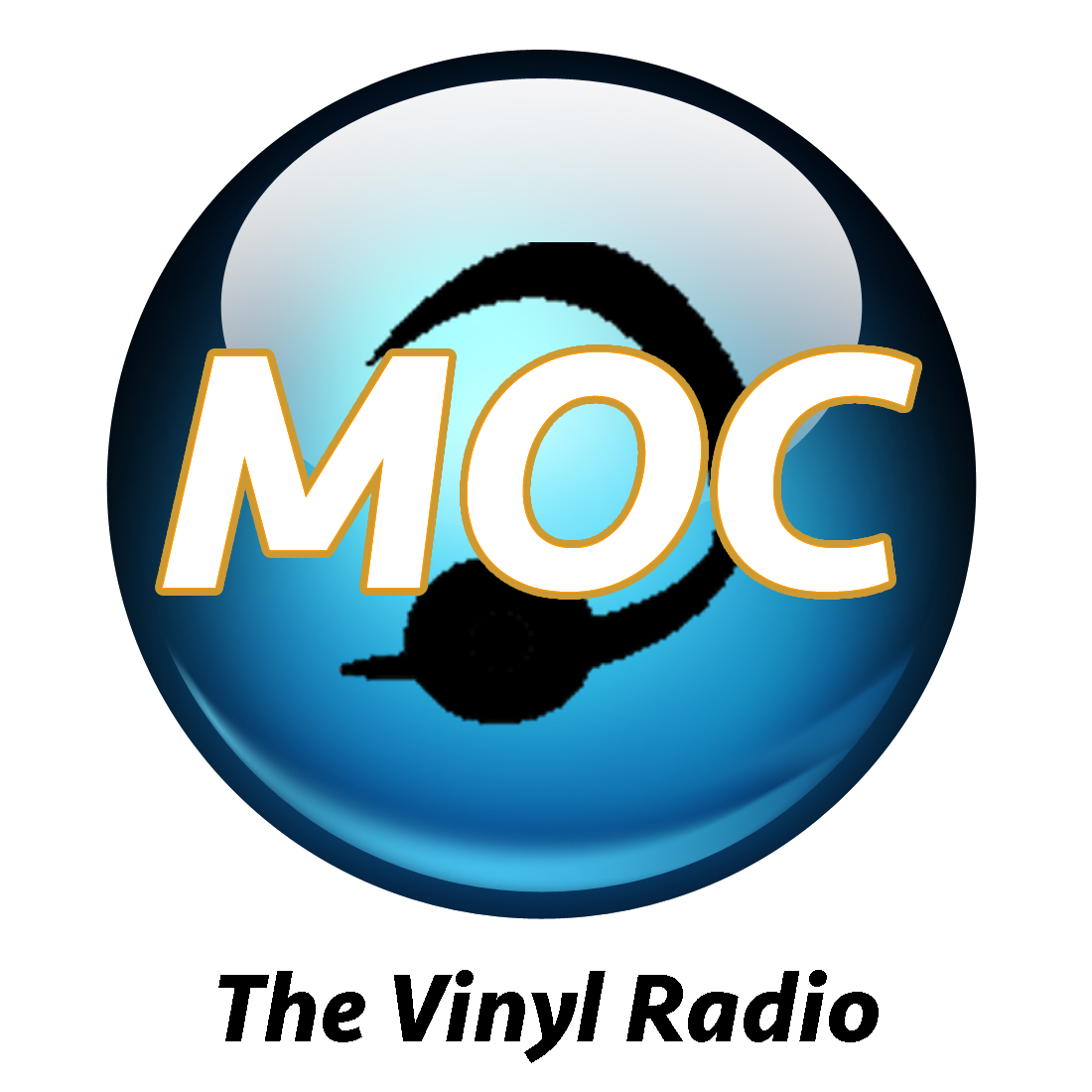 Music On Click