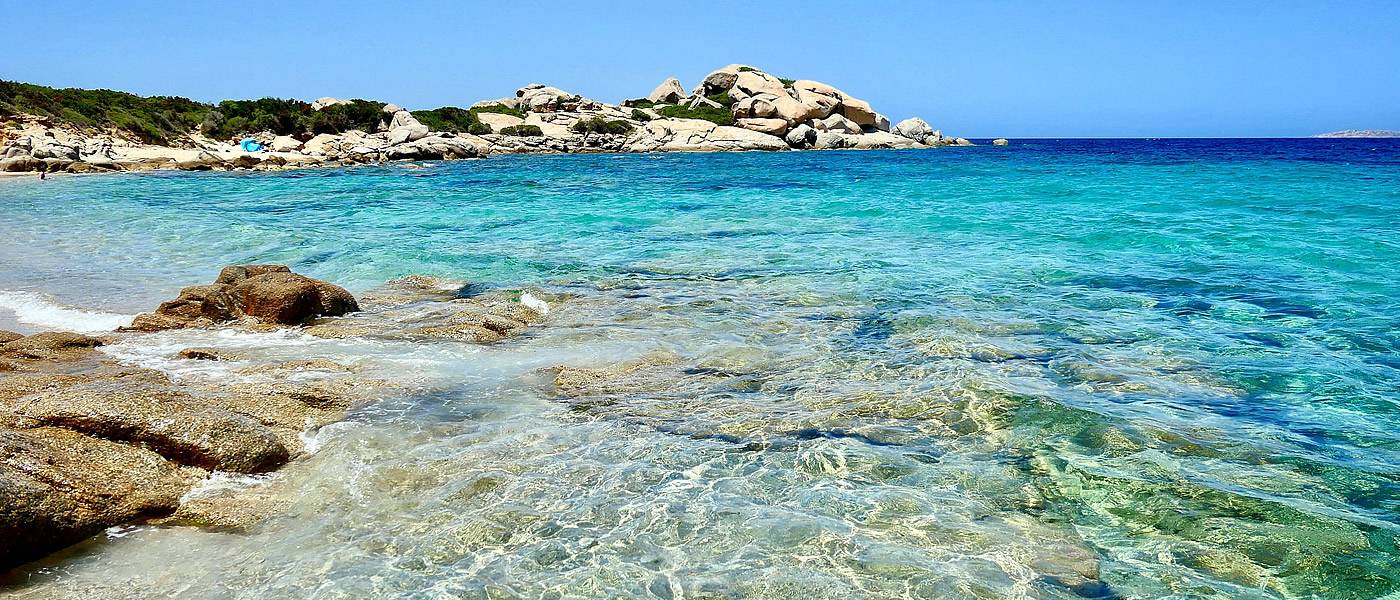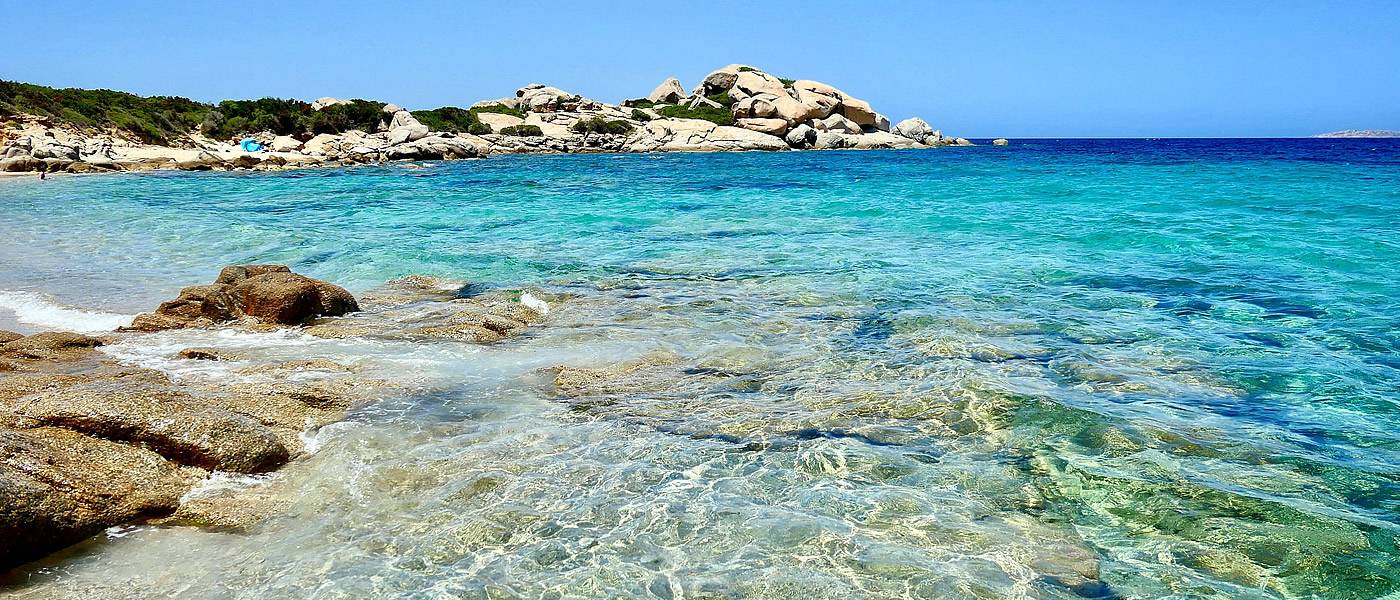 Sardinia Wheelchair Accessible Tours
Sardinia Wheelchair Accessible Tours
Sardinia Wheelchair Accessible Tours Italy Experience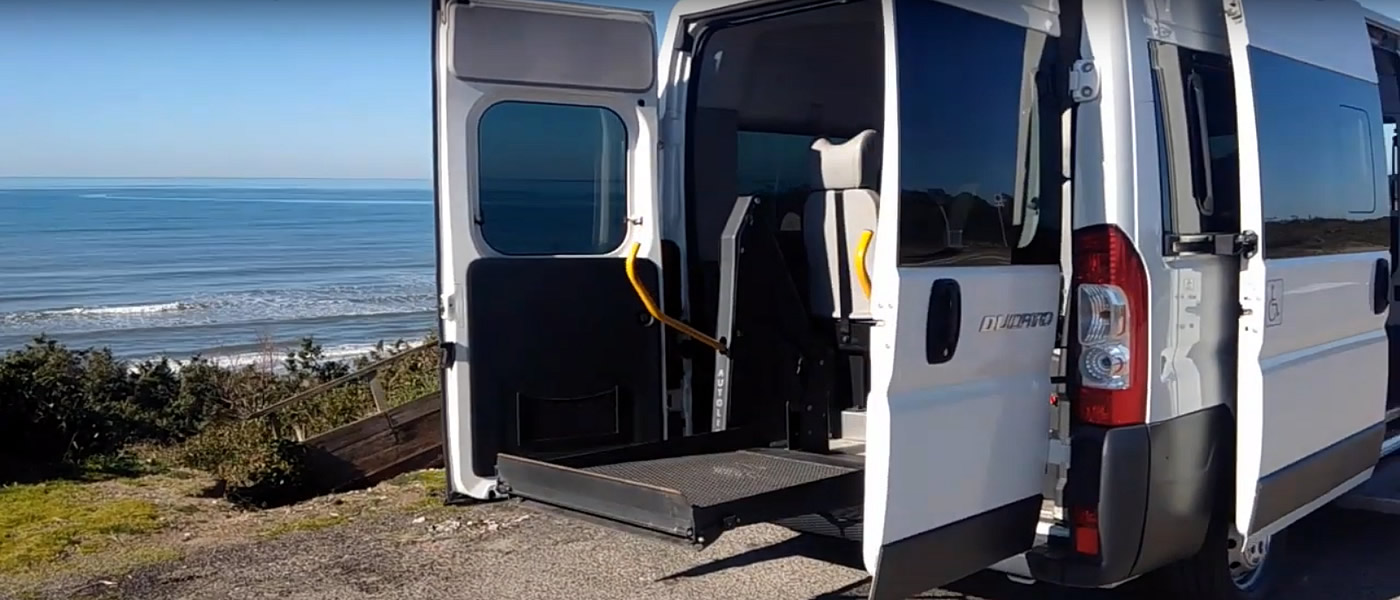 Our Adapted Van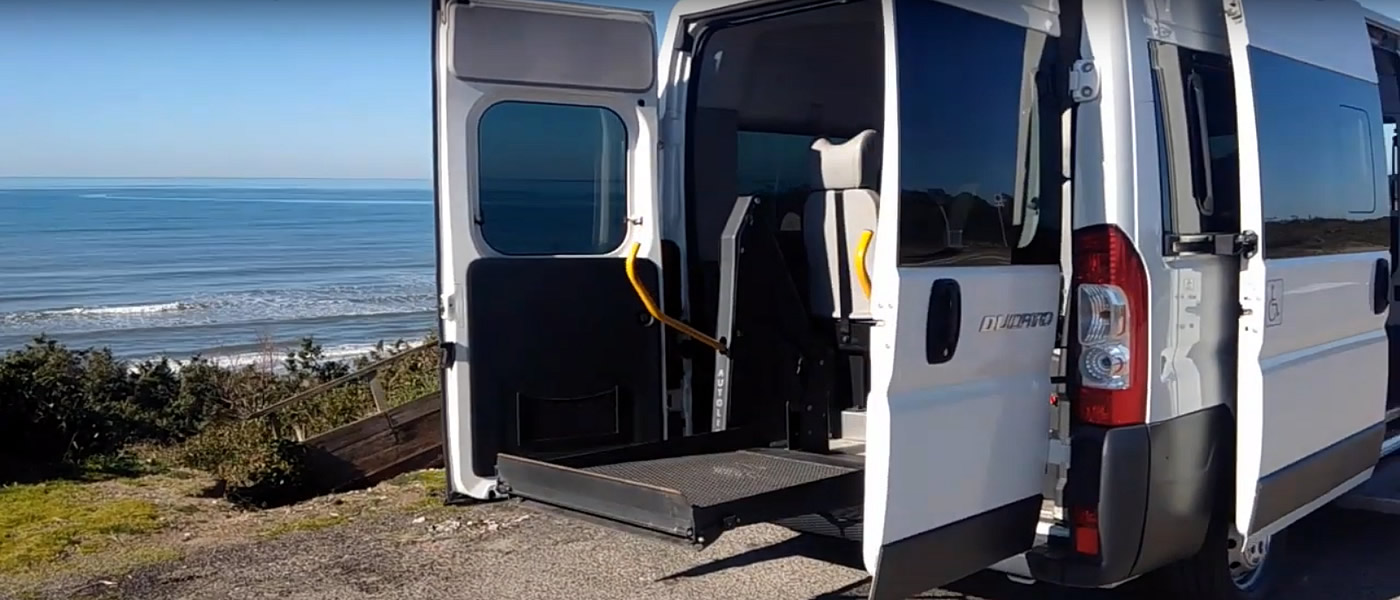 Sardinia Wheelchair Accessible Tours
Sardinia wheelchair accessible tours, is often called a small paradise in the heart of the Mediterranean.
Its coasts and white beaches are the emblem, but there are numerous places and infinite facets that are worth discovering.
A journey sailing in an emerald sea, between small and large inlets with white sand: this is Sardinia.
An island that amazes the visitor for its natural contrasts, lights and colors, a country of ancient traditions, surrounded by nature wild and unspoiled.
It is the second largest island in the Mediterranean and offers much more to tourists than the splendid beaches that have made it famous.
Those who want a different holiday from the sea or want to combine relaxation under the sun with other activities are spoiled for choice on the places to visit.
Sardinia is able to amaze even the most demanding of travelers.
In fact, there are very few regions in the world that can guarantee such an authentic mix of beaches, sea, landscapes, history and traditions.
It is considered one of the islands with the most beautiful sea in the world.
A thousand faces are revealed in this journey to Sardinia, which combines the emotions given by the natural scenery with the amazement of the testimonies of the past, as well as the pleasure of meeting sincere and proud people.
Not only white beaches and emerald waters, but also history and unmissable cities.
Private Sardinia Wheelchair Accessible Tours
Our disabled friendly accessible guided tours and cruise shore excursions cover the entire region.

Accessible Italian Holiday provide a safe and a full accessible tours around it at previewed itineraries.
Visit this rich and fascinating land with a specialised tourist guide.
Adapted van transportation specifically designed for disabled tourists traveling on holiday to Sardinia.
Touring Sardinia
Sardinia wheelchair accessible tours, is one of the most beautiful regions of Italy and, thanks also to its distance from mainland and its particular conformation, it still has a lot to say.
You can explore the architecture of the ancient Nuragic Civilization and that created by nature.
The west coast is among the wildest and the east coast has some of the most beautiful coves.
But Sardinia is not just sea.
There are towns and villages to see, parks and hiking trails. Barbagia, for example, one of the wildest inland areas of the island, is absolutely worth a visit.
Cradle of the Nuragic Civilization and the custodian of a history that makes it an island with singular ethnic and linguistic peculiarities.
The Costa Smeralda, the Maddalena Archipelago, Cala Volpe and Capriccioli are among the most renowned destinations in the Mediterranean.
Traveling in Sardinia therefore means preparing to experience a land of a thousand facets.
Sardinia wheelchair accessible tours is capable of offering its visitors different travel experiences, whatever the area you are visiting.
If you are thinking of organizing your next vacation on this dream island characterized by the Mediterranean scrub, one of the most fascinating areas is certainly Northern Sardinia.
Sardinia offers excellent Mediterranean-type cuisine, which has its roots in its millenary history.
Both seafood and, perhaps best known off the island, pastoral and peasant cuisine.
Typical first courses are Malloreddus ( semolina dumplings seasoned with sauce and sausages ).
Culurjonis ( dumplings stuffed with ricotta and mint, or with a filling based on potato, fresh cheese and mint ).
The main courses are not very elaborate and are mainly based on meat.
The Suckling Pig ( porcetto or pulceddu ), cooked on the spit or on grills.
Then follows Sa Berbeche in Caoppotto boiled sheep with onions and potatoes, served with  Carasau bread soaked in cooking broth.
A well-known dessert throughout the island is Sa Sebada, better known as "Sa Seada".
A disc of thin dough that contains a filling of a particular fresh cow's cheese, slightly sour because it spills when hot, flavored with lemon, covered with melted honey.
Booking & Travel
Sardinia wheelchair accessible tours.
Unmissable visit at it with our Italy Accessible Tours.
Specifically tailored to wheelchair users, reduced mobility persons and disabled with an adapted van.
Sardinia Wheelchair Accessible Services
Sardinia Wheelchair Friendly Accessible Hotels
Day - Venice, Tuscany
Sacramento - USA
5th May 2022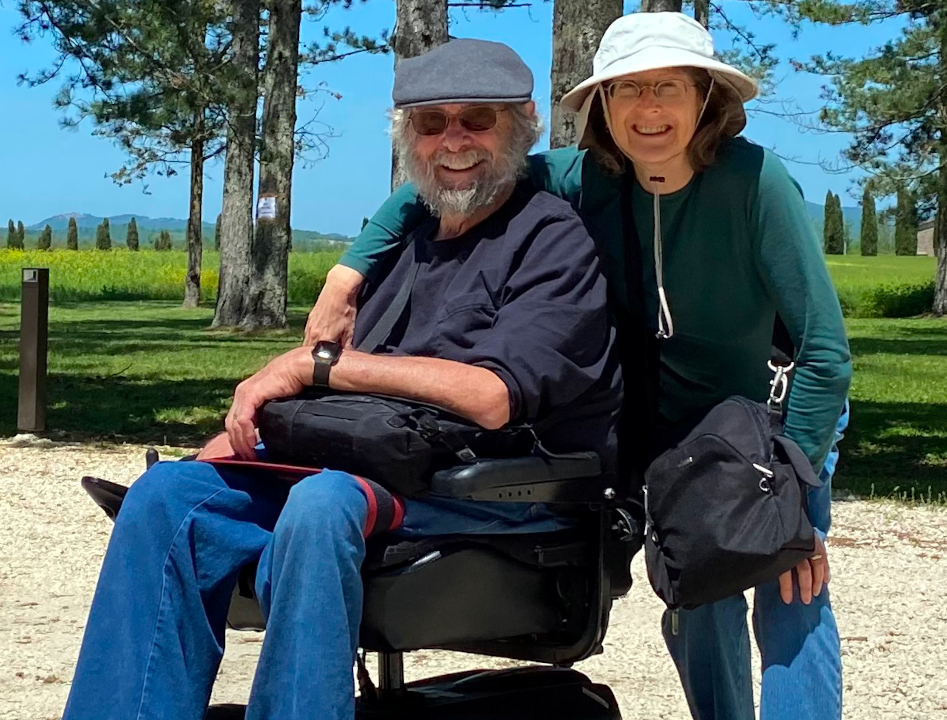 Vincenzo is superb in every way. He is extremely thorough, conscientious and honest ...
Samuel & Watkiss - Sicily
Samuel & Watkiss Families
Merton - UK
21st September 2021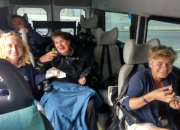 Birgisdottir - Milan
Akureyri - Iceland
15th September 2021 I contacted Accessible Italian Holiday with a very short notice about a transfer from ...
Bonelli - Umbria
Gozo - Malta
13rd September 2021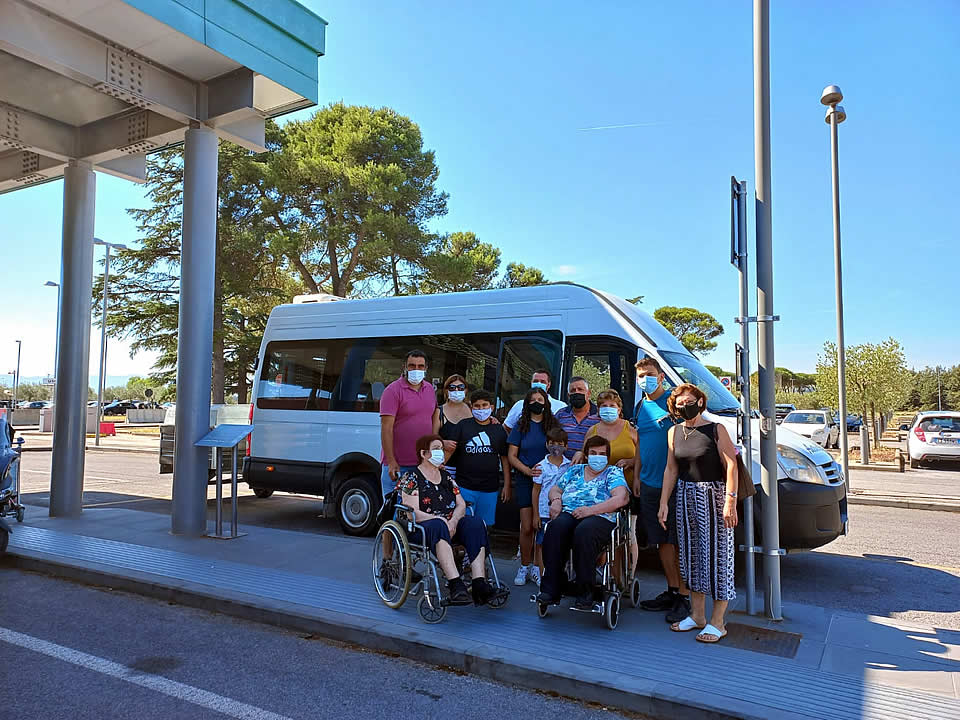 Reifein - Pisa
Atlanta - USA
16th August 2021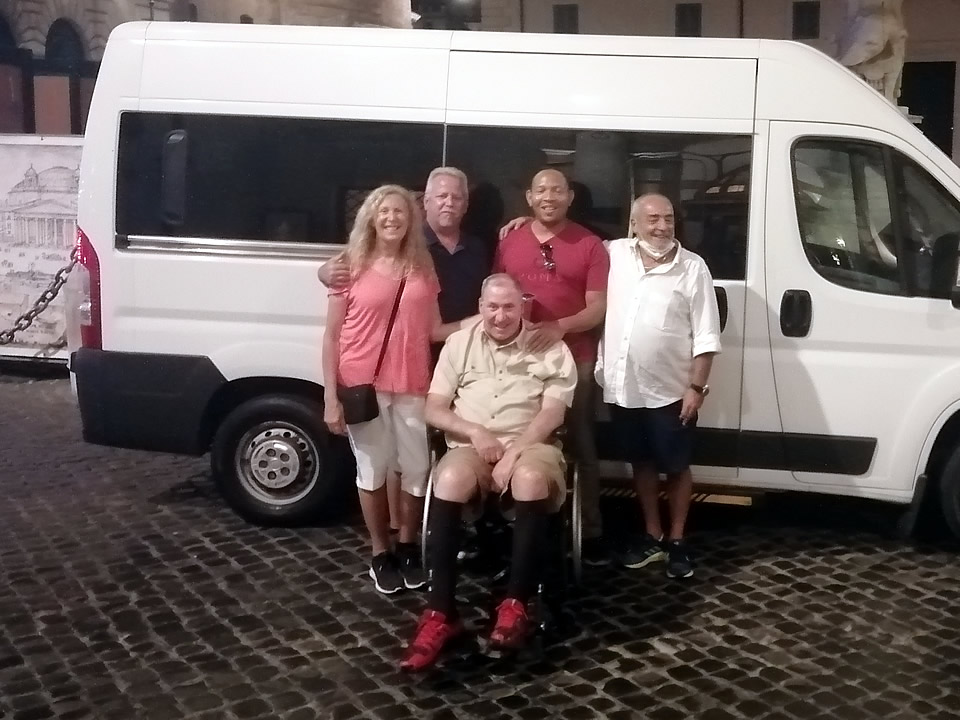 Thompson - Sicily
Triq I Assedju - Malta
20th October 2020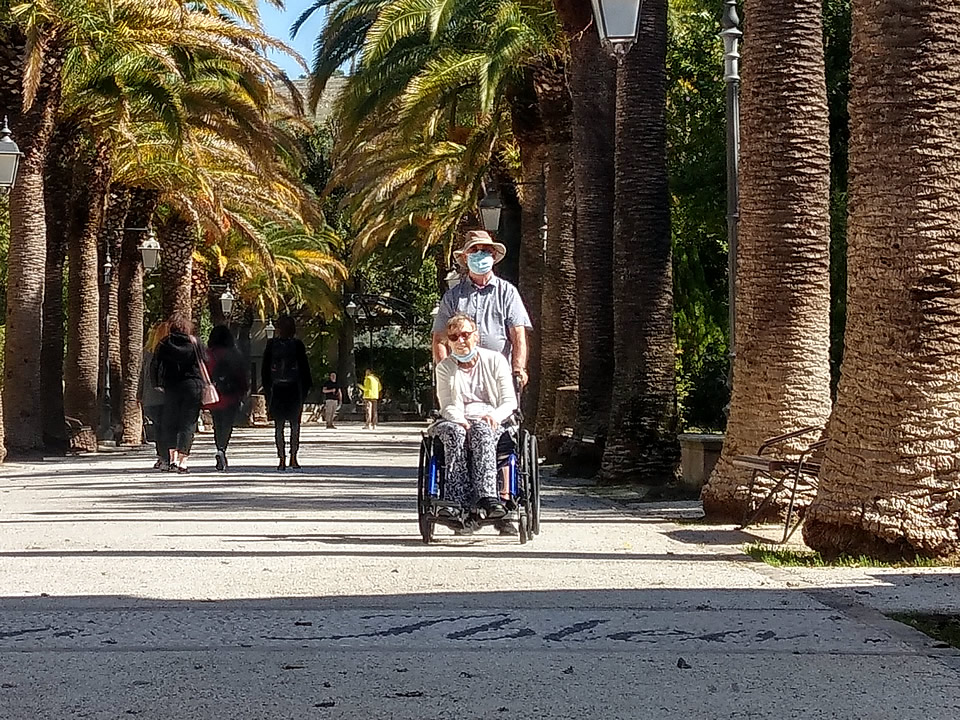 The service provided by Accessible Italian Holiday was exceptional. Vincenzo who ...
Brabant - Naples
Sainte-Catherine - France
29th June 2020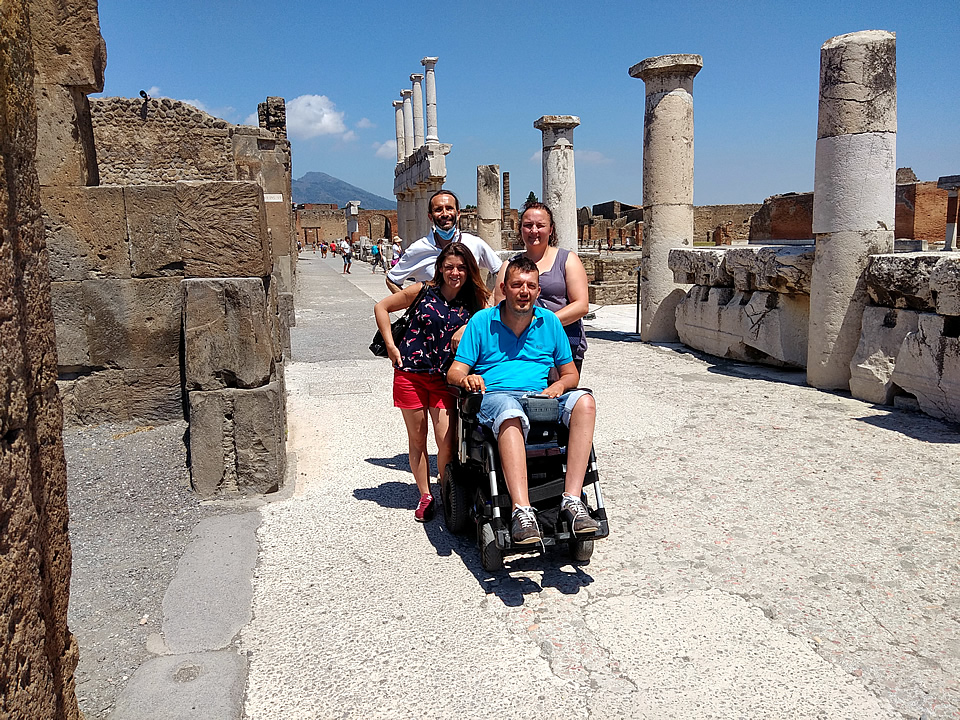 Prydun - Sicily
Hereford - UK
8th March 2020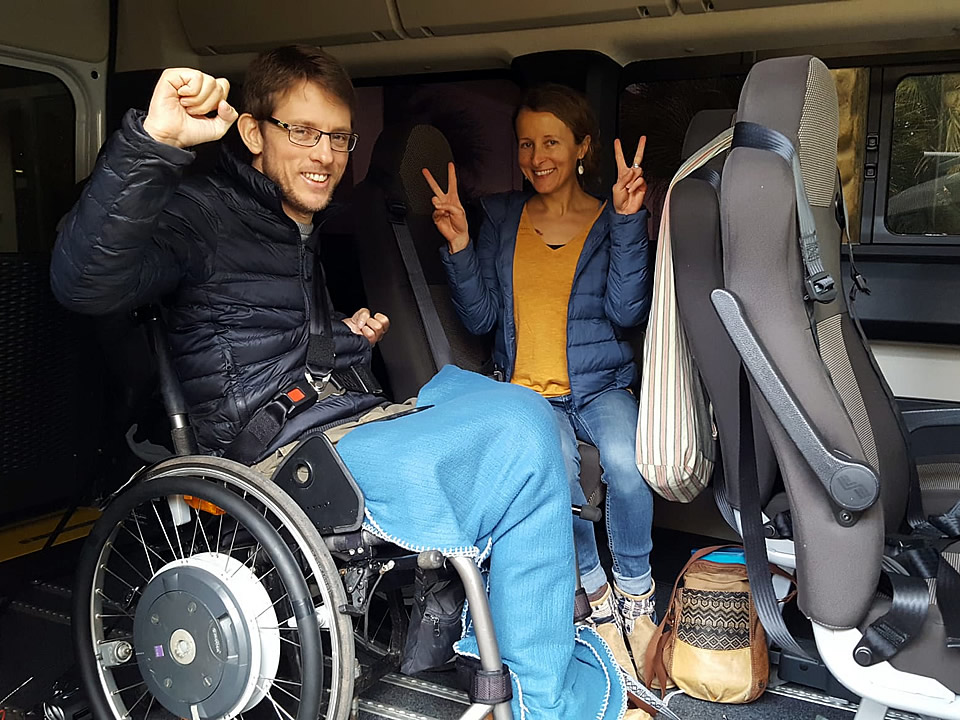 My husband ( who has a spinal cord injury and can't walk ) needed to make a last ...
Rudyk - Sorrento
New York - USA
31st October 2019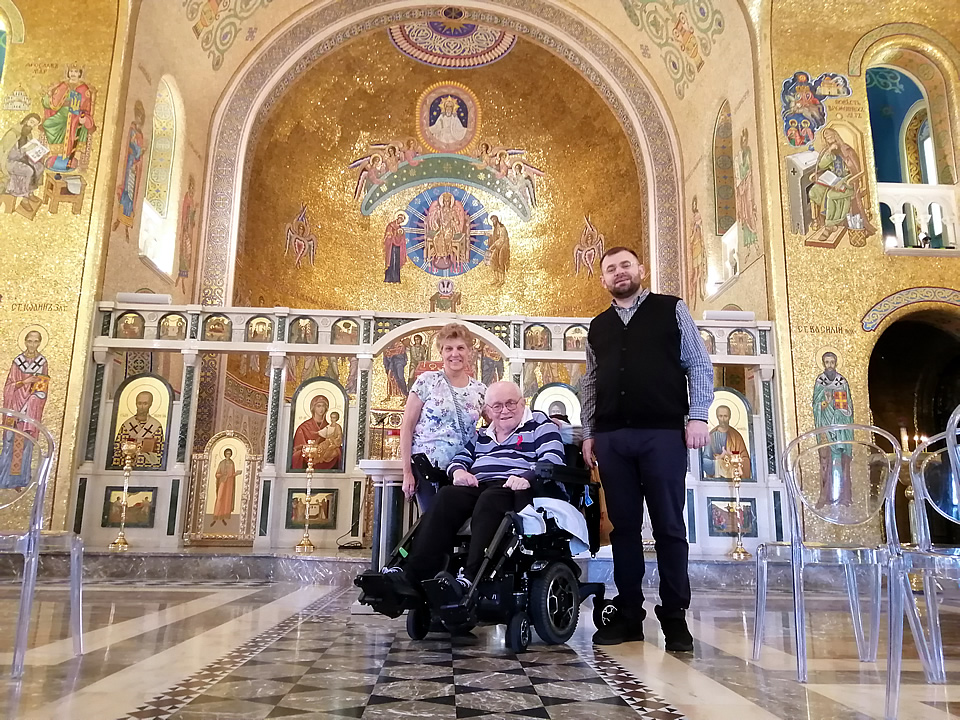 Molski- Sicily
Arizona - USA
19th September 2019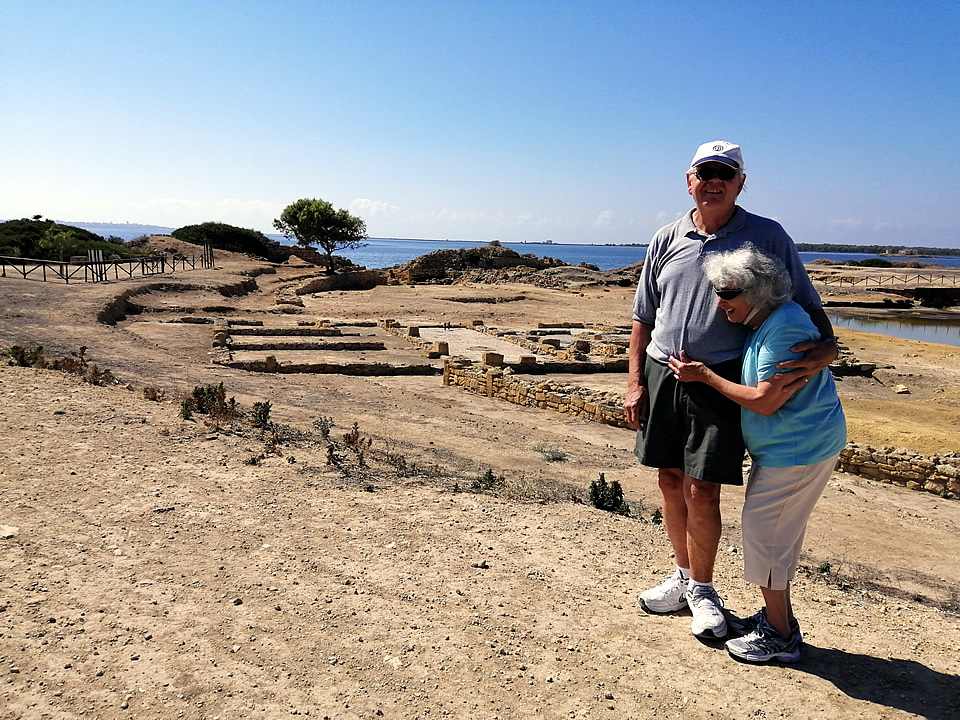 Enzo is a delight to work with. Made helpful suggestions that improved are overall ...
Burns - Bologna
Alpharetta - USA
5th August 2019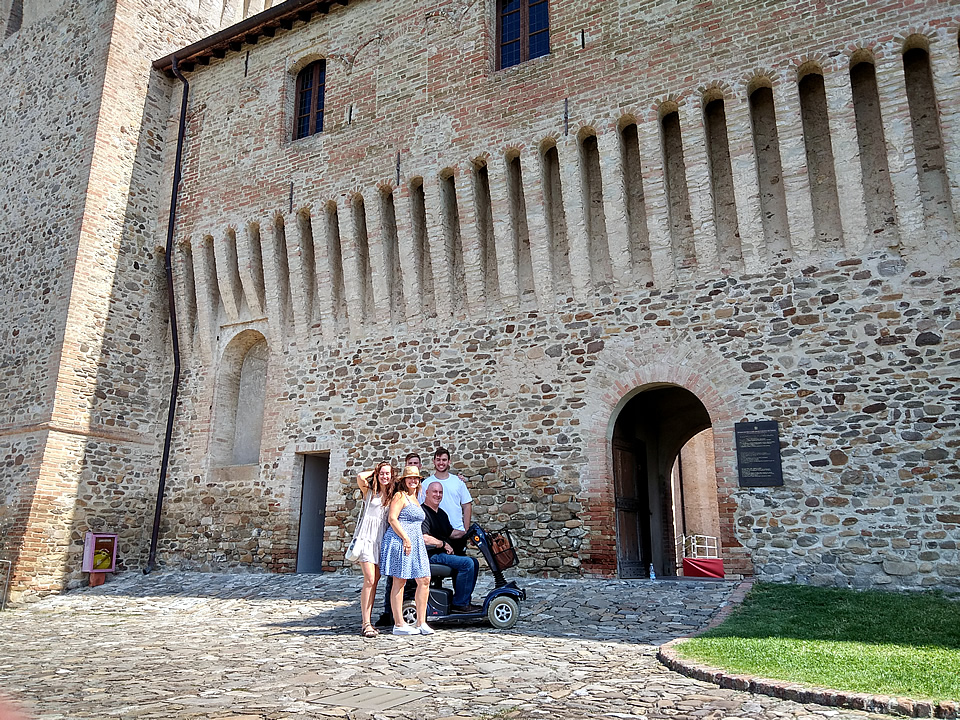 Jones - Rome
Melbourne - Australia
25th July 2019 Raaber - Venice, Lake Como, Florence
Tropiano - Umbria
Philadephia - USA
30th May 2019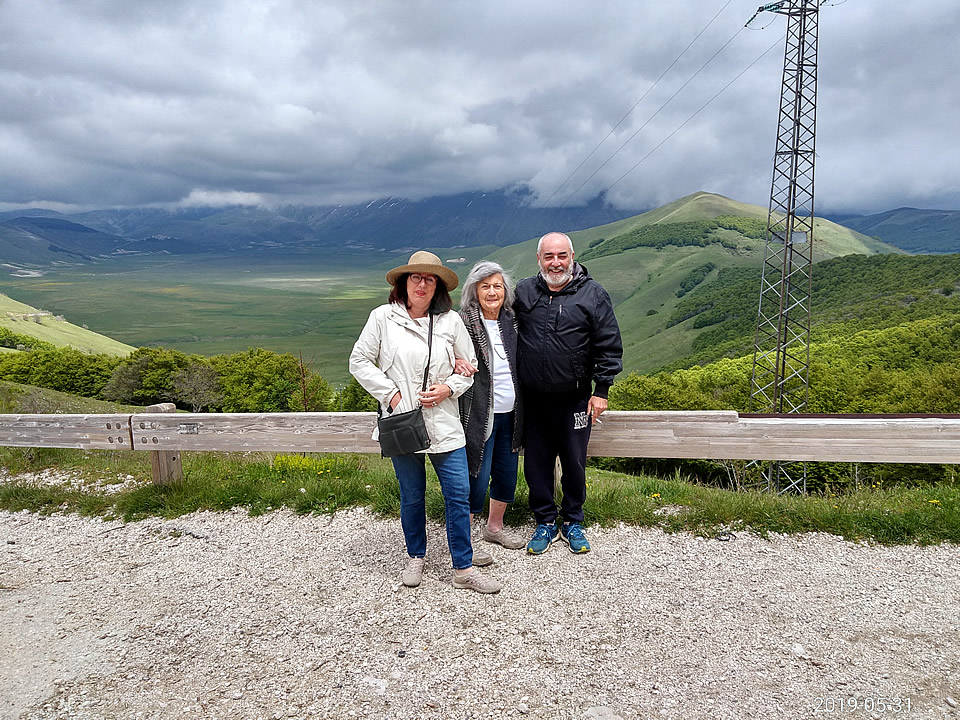 Stapley - Tuscany
Blue Mountains - Australia
17th May 2019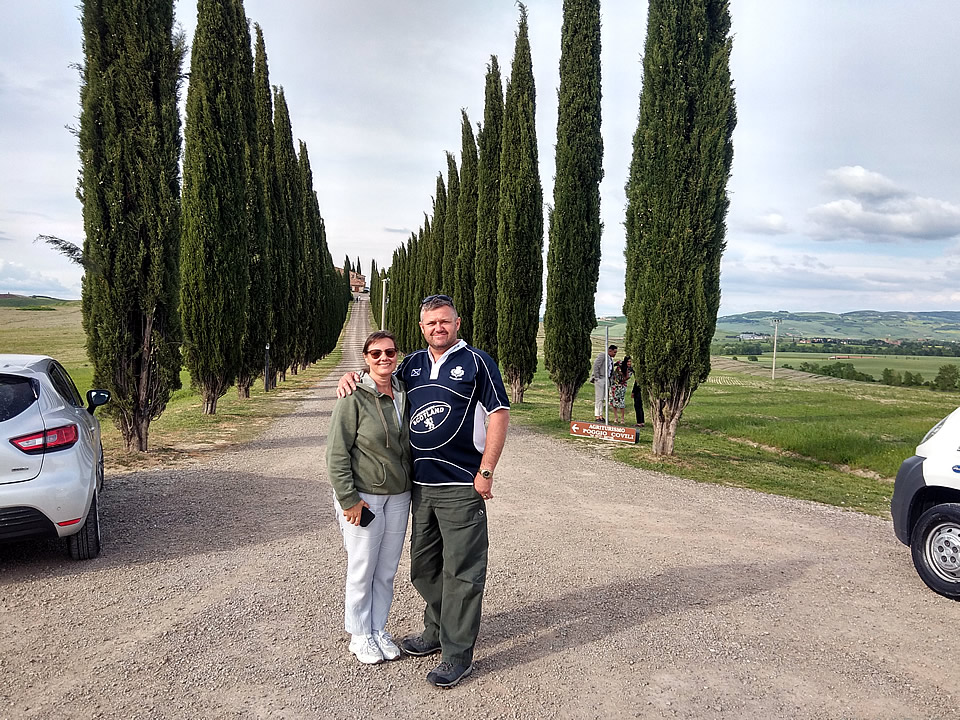 We booked two trips with Enzo, he was wonderful. At all times he made sure we got ...
Carreras - France, Swiss & Italy
Miami- USA
26th March 2019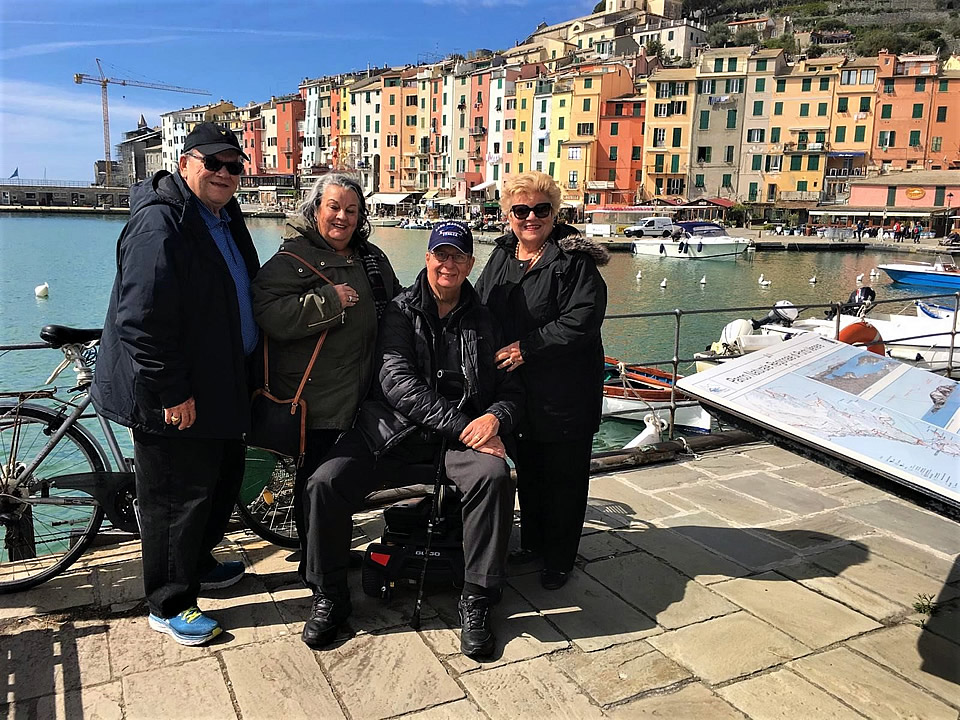 Whittle - Apulia
Cheltenham- UK
19th October 2018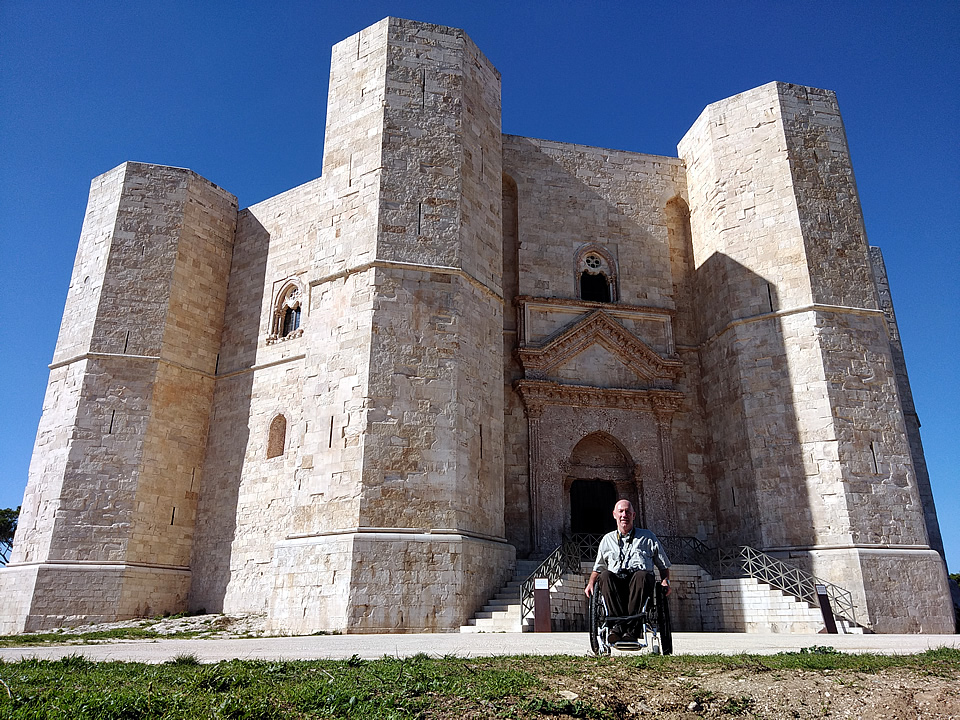 Scheer & Mallett - Apulia
Illinois- USA
5th October 2018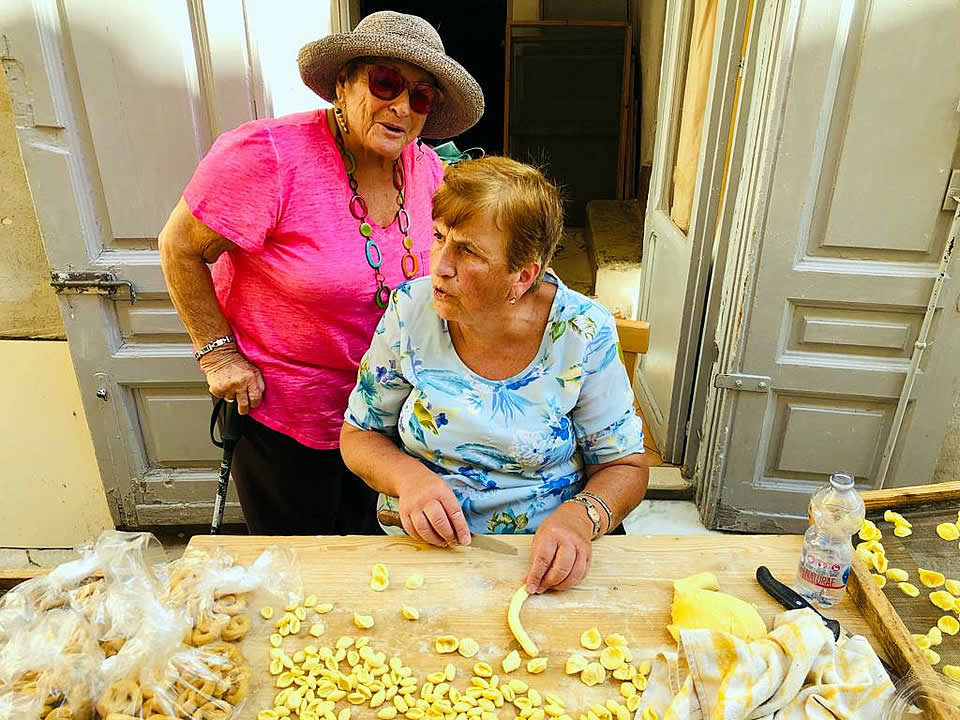 Thank you for a FABULOUS trip. We had so much fun. You were so kind , helpful and ...
Totta - Rome
Long Beach - USA
4th October 2018 Our guide was not only an excellent and reliable driver who met us on time ...
Pieples - Venice Rome Apulia
Miami- USA
14th September 2018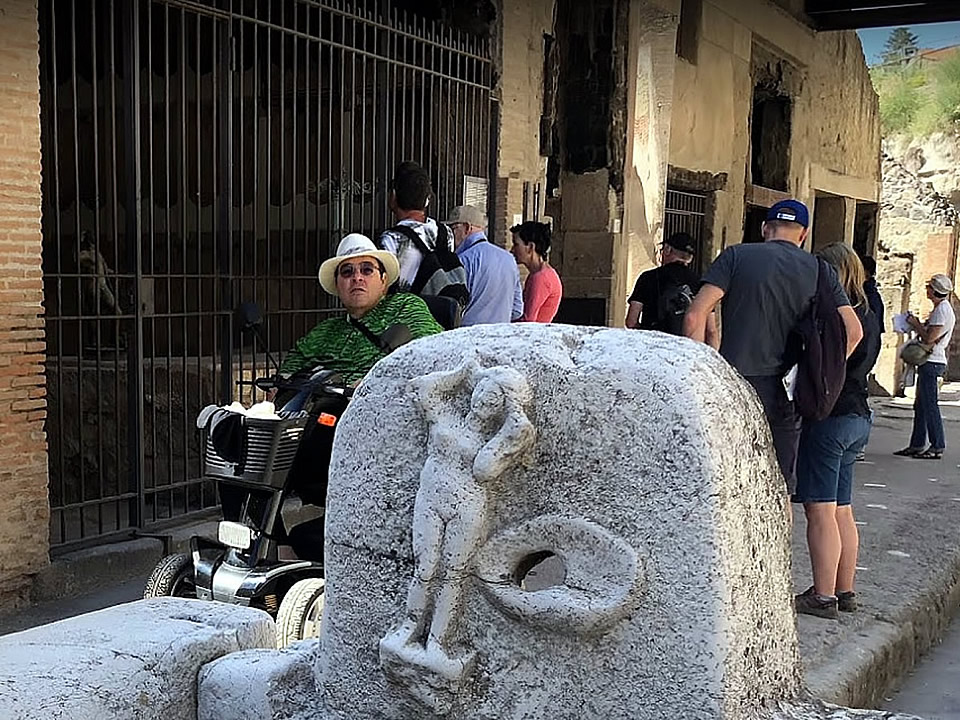 Our family of 4 had a wonderful trip because of Accessible Italian Holidays. Here ...