Florence Accessible Tours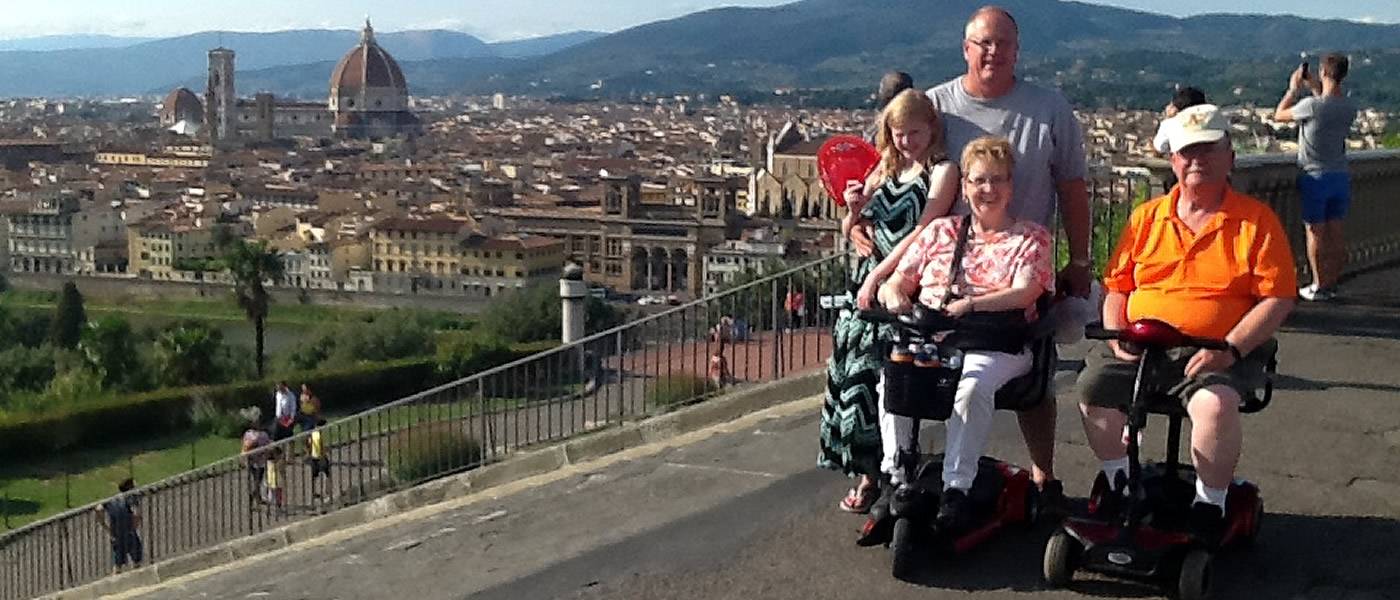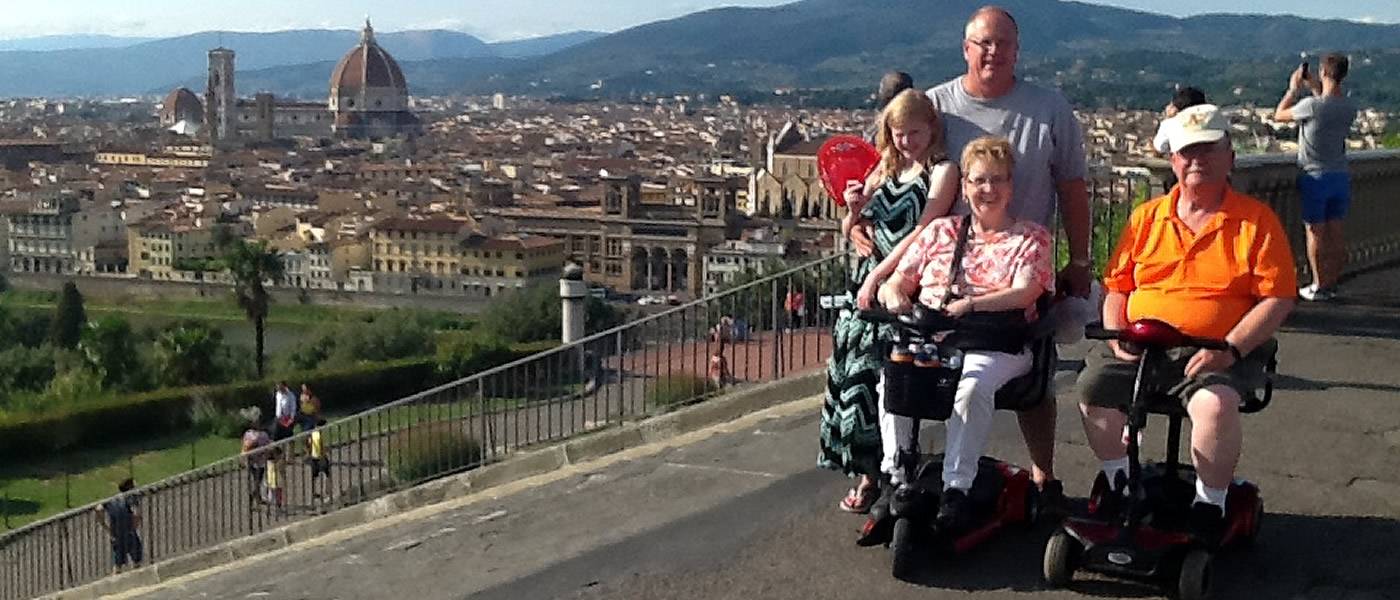 Florence Wheelchair Accessible Tours
Florence Wheelchair Accessible Tours
Florence wheelchair accessible tours Tuscany no limit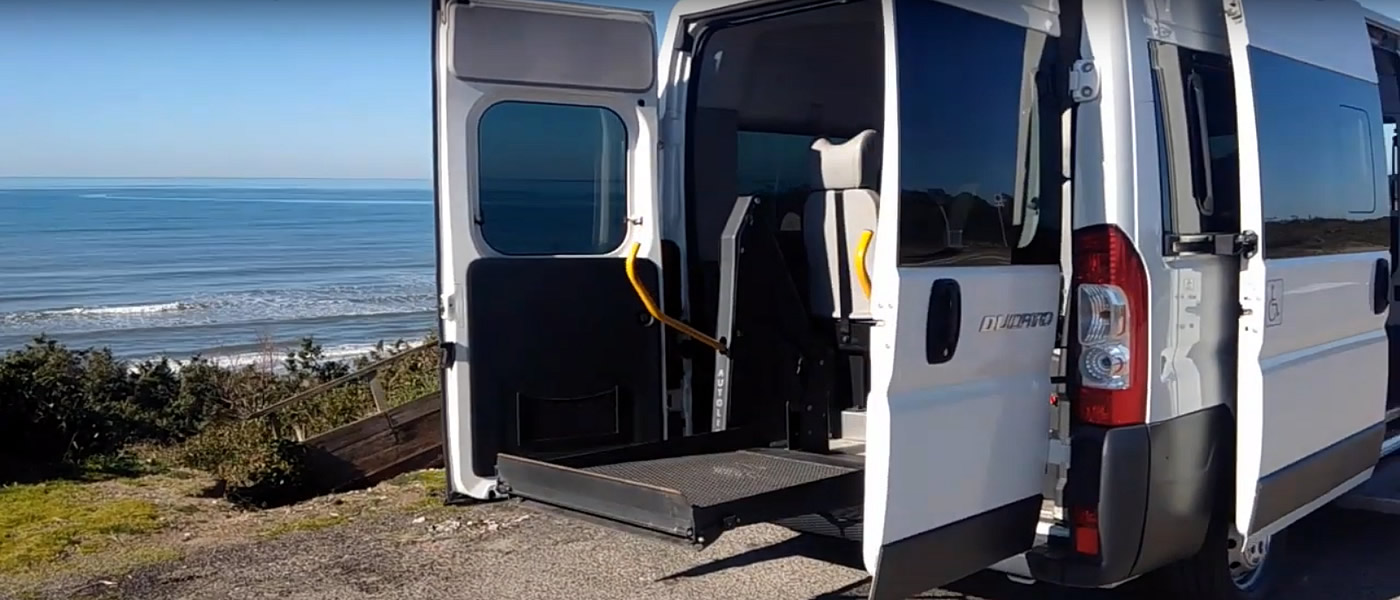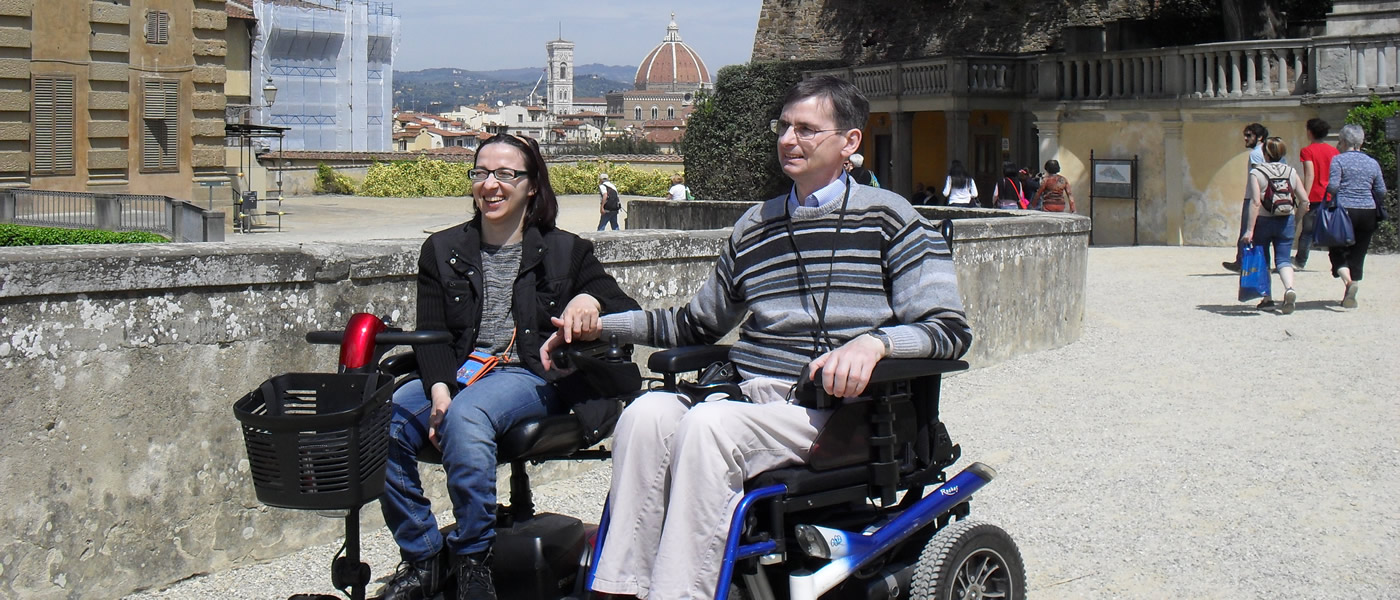 Our Adapted Van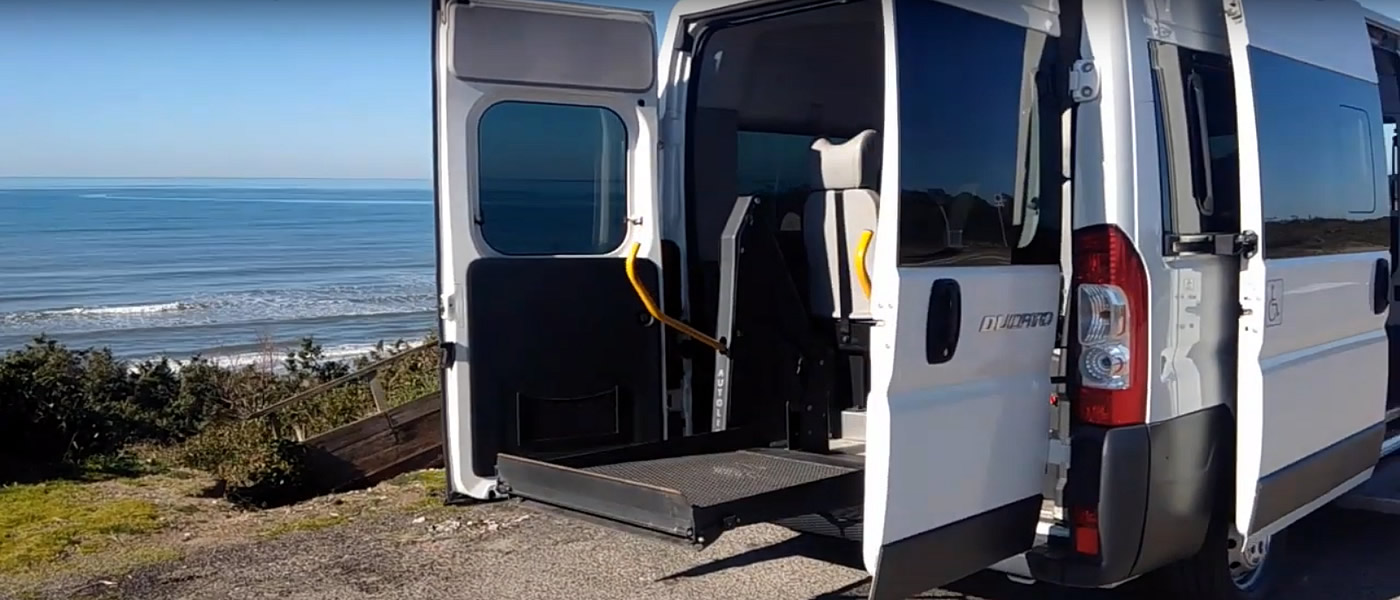 Florence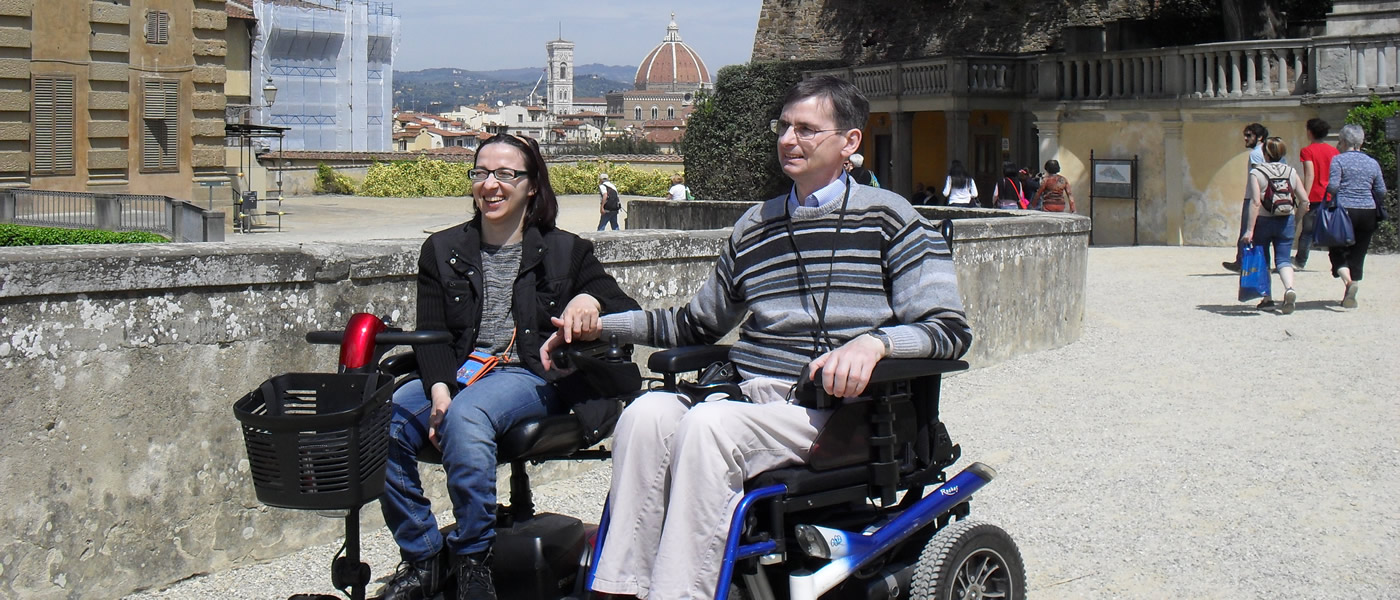 Florence wheelchair accessible tours is called the capital of arts.
According to statistics produced by UNESCO, 60% of the world's most important works of art are located in Italy.
And approximately half of these are in Florence wheelchair accessible tours.
Its chapels, galleries and and museums are an inexhaustible treasure.
Capturing the complex, often elusive spirit of the Renaissance more fully than any other place in the country.
Florence Wheelchair Accessible Tours
Our disabled friendly accessible guided tours and cruise shore excursions cover the entire Tuscany region.

We provide a safe and a full accessible tours around it at previewed itineraries in this rich and fascinating land with a professional tourist guide.
Adapted van transportation specifically designed for disabled tourists traveling on holiday to Tuscany.
Florence Venues
Florence wheelchair users accessible tours Tuscany, attracts a high proportion of international travelers to Italy.
The city is an active center of art and culture for disabled and wheelchair users and organizes periodical exhibitions and art festivals.
Take for example the summer, when music, cinema, dance and theater pour out onto the streets and into the squares.
Nearly all the squares are open in the summer months providing entertainment every evening.
Most of them are accessible for disabled too, along with refreshment and spectacular views of the surrounding buildings.
The other seasons are no exception however as Florence's theaters draw in the crowds with the operas, ballets and special guests.
The many venues that Florence wheelchair accessible tours is blessed with host exhibitions, concerts, shows and rare collections of paintings.
Accessible Transport
Florence wheelchair accessible tours Tuscany with an adapted van for disabled in Florence and Pisa blends its art and culture in such a way that you'll find there's always something new to see.
It offers endless opportunities to become intimately acquainted with the artistic, architectural, literary, and cultural achievements of Italy's past.
Florence Accessibility
Florence wheelchair accessible tours Tuscany, the cities center in the majority of the cases, is made by narrow and "bouncy" roads.
Pavements are so tidy that it isn't possible for two persons walking at the same time on it and this is the reason why you will see people walking on the roads quite often.
The other side of the coin is the center has car interdiction area called ZTL which allow to stay on the road pretty safe for a disabled person and a wheelchair users.
Without thinking all the time about Italian drivers and at the same time.
if you bring your own disabled badge, particular permitted pass released by the Council, will allow us to get into it for an excursion tour with van adapted for disabled and wheelchair users.
Mainly has slide path on the pavements but be prepare to have some difficulties while on tour.
Due is particular attention at the social problems, Florence's Council has allowed disabled and wheelchair users to be accessible at main museums and buildings with artistic interest, for free.
Despite of it we're thinking that disabled wheelchair users shouldn't give up the passion of an holiday Florence wheelchair accessible tours Tuscany.
Accessible Italian Holiday provide a safe and a full accessible tours around Florence wheelchair accessible tours at previewed itineraries with adapted van specifically for disabled holiday.
Booking and Travel
Many sites in Florence are accessible and can be visited by adapted van.
We viewed and checked for you the main, monuments, churches, museums, hotels and listed here including accessibility details, very important for disabled wheelchair users, opening times and ticket costs.
Florence wheelchair accessible tours Tuscany add it your holiday by adapted van, once you have choose the accommodation from a Accessible Accommodations, on the booking form.

Academy Gallery
The most enlightenend prince of the Lorraine family that ruled over Tuscany for over a century ...

Barberino Val D'Elsa
Barberino Val D'Elsa is a wonderful and small village in the Florentine countryside, which rises a ...
Bardini Museum
The museum is situated in a fine building refurbished by Stefano Bardini at the end of the XIII ...

Boboli Gardens
The Boboli Gardens is the park that is located at the back of Palazzo Pitti. Were born during the ...
Certaldo
A few kilometers from Florence, in the Val D'Elsa area, stands the medieval village of Certaldo ...

Duomo St Maria del Fiore
The Florence accessible disabled tours Duomo, as we see it today is the end result of years of work ...

Fiesole Hills
Fiesole Hills, 300 m above sea level it dominates the center of Florence which is only 5 km away  ...
Greve in Chianti
Greve in Chianti is a small and picturesque town in Tuscany, where the Middle Ages seem to have ...
Marino Marini Museum
The Florence disabled Marino Marini Museum accessible excursions, in the heart of the historical ...
Medici Villa a Petraia
The Medici Villa of Petraia forms, together with the Italian style garden and the romantic park that ...

Montefioralle
Montefioralle is a small fraction of the municipality of Greve in Chianti but, despite its small size, it ...
Montespertoli
Montespertoli is the classic town of the Tuscan countryside, where you can find culture, tradition ...

Old Palace
Florence wheelchair friendly Old Palace accessible excursions is the town hall of Florence. This ...
Pitti Palace
Florence handicapped Pitti Palace accessible Italian tours, is a vast mainly Renaissance palace in ...

Ponte Vecchio
Ponte Vecchio is one of the symbols of Florence, a mandatory place for souvenir photos of tourists ...

San Casciano in Val di Pesa
San Casciano in Val di Pesa is a municipality that belongs to the metropolitan city of Florence, which ...
Strozzi Palace
Florence disabled Strozzi Palace private accessible Italian tours. The Palace was begun in 1489 by ...

Uffizi Gallery
Florence handicapped Uffizi Gallery accessible Italian tours, one of the oldest and most famous art ...
Vinci
Known throughout the world for being the birthplace of the greatest genius of the Italian Renaissance ...
Florence wheelchair users accessible Services
Florence wheelchair friendly accessible Hotels