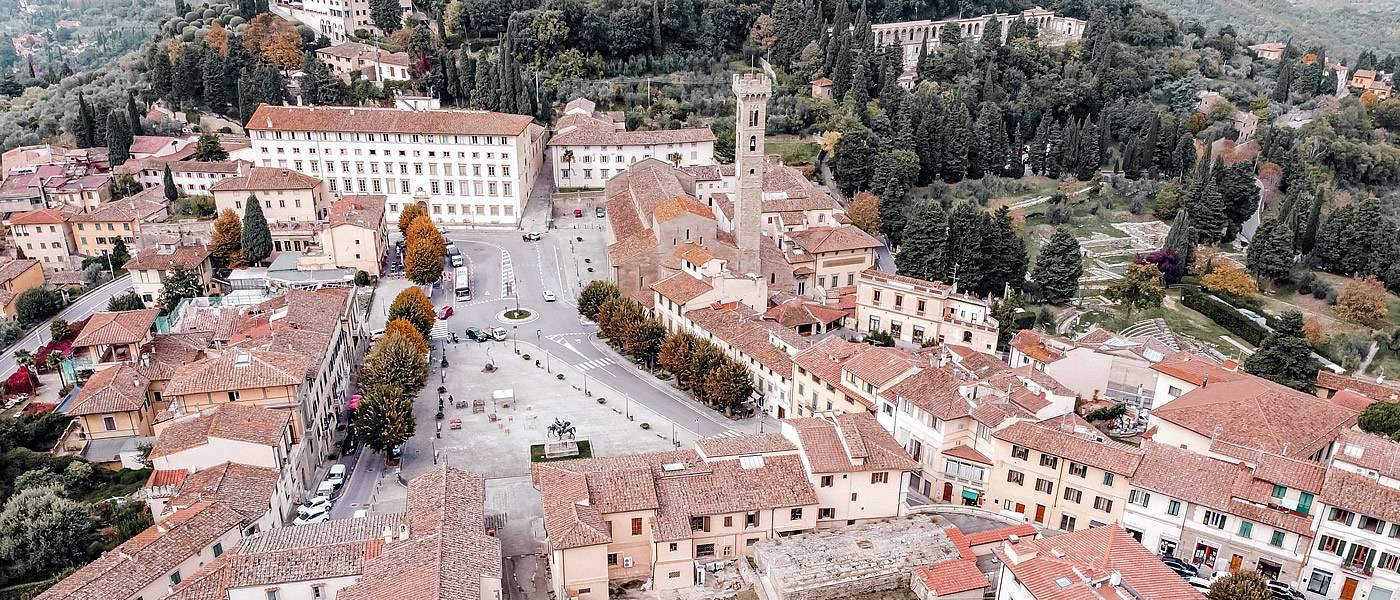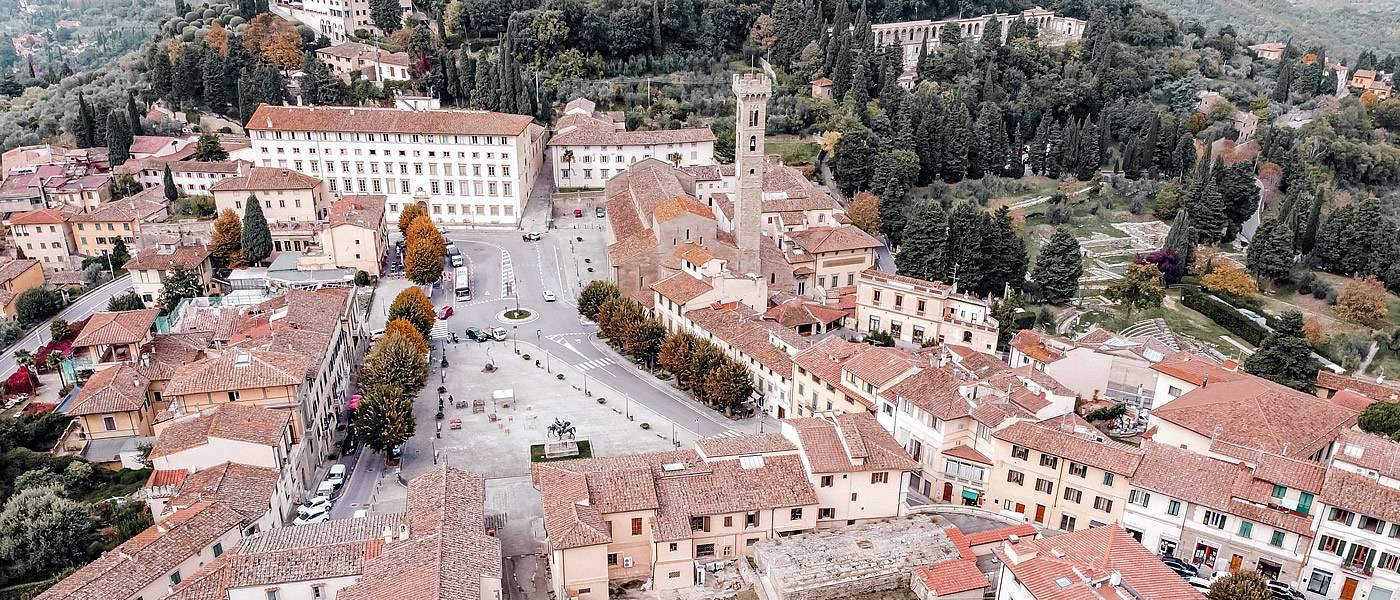 Fiesole Hills Wheelchair Accessible Tours
Fiesole Hills Wheelchair Accessible Tours
Fiesole Hills wheelchair accessible tours Florence day excursions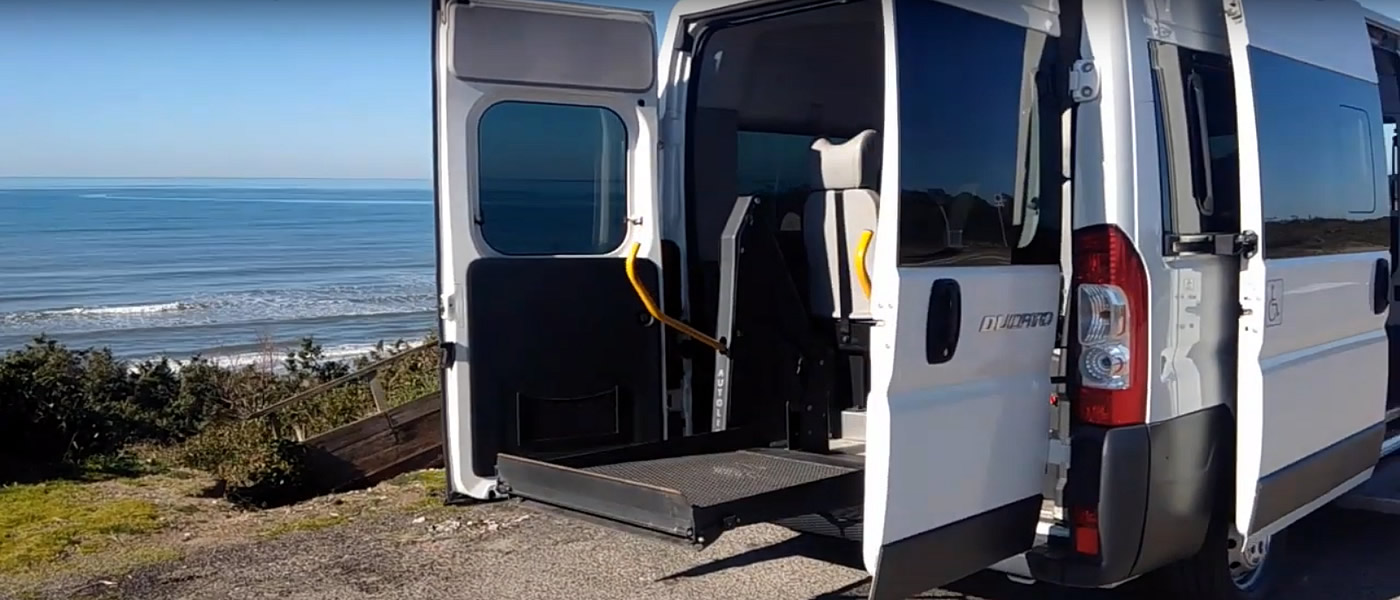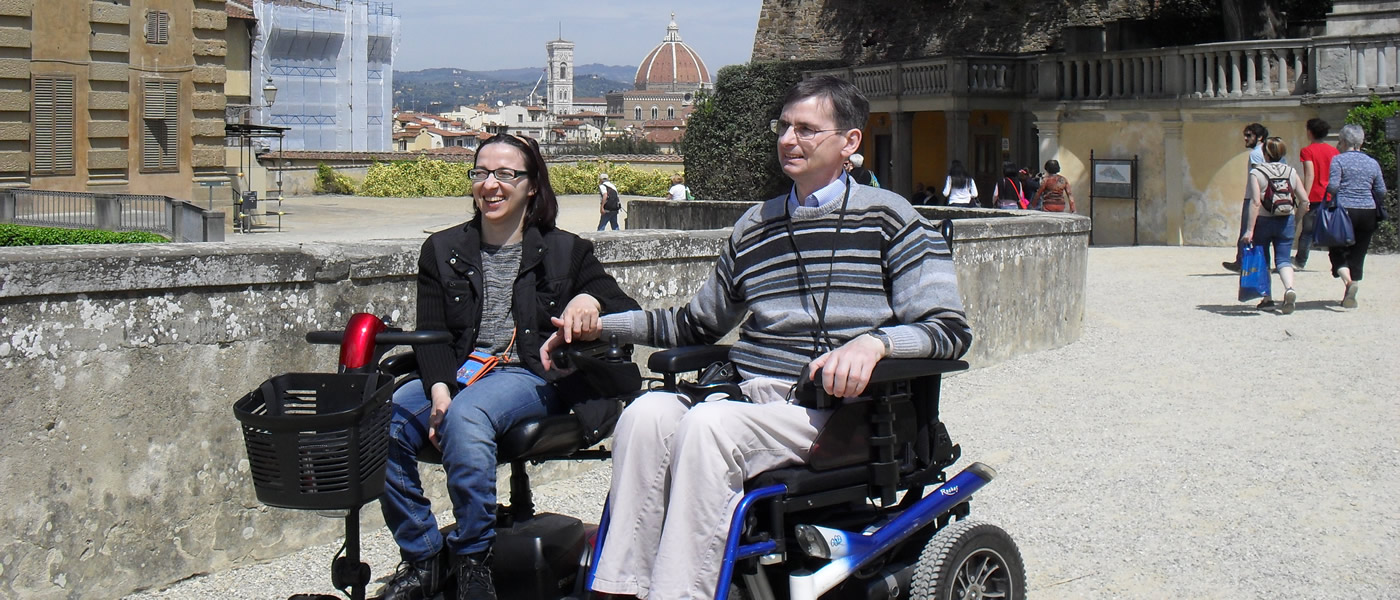 Our Adapted Van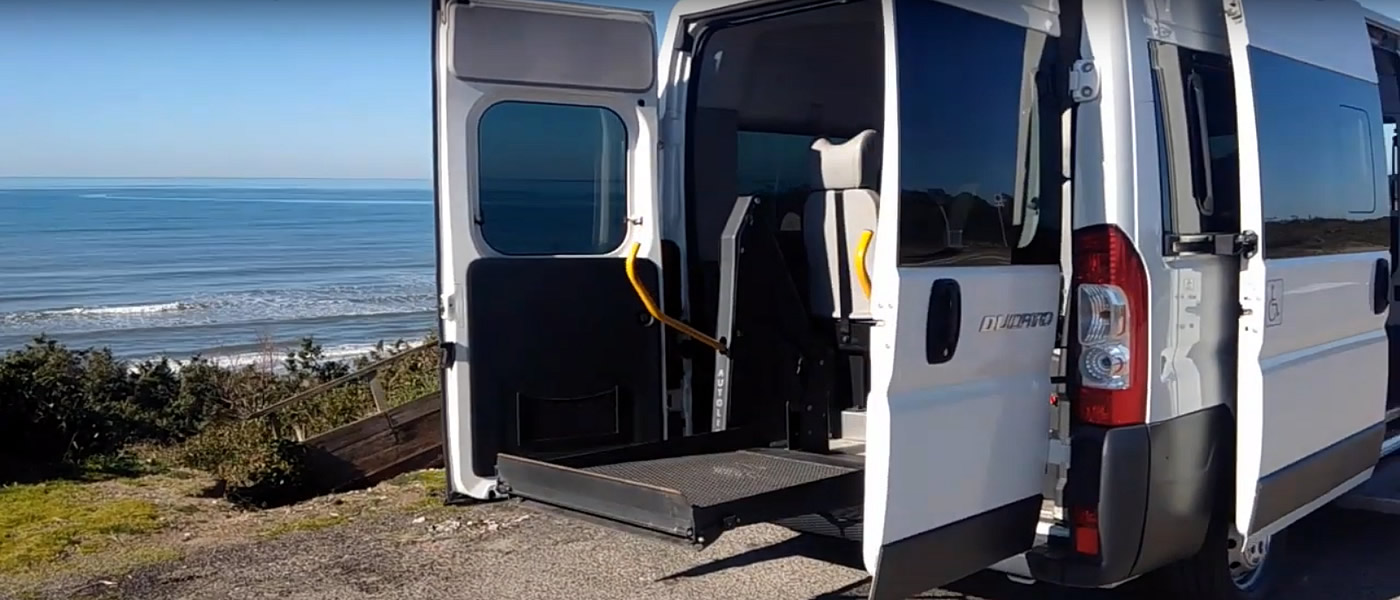 Florence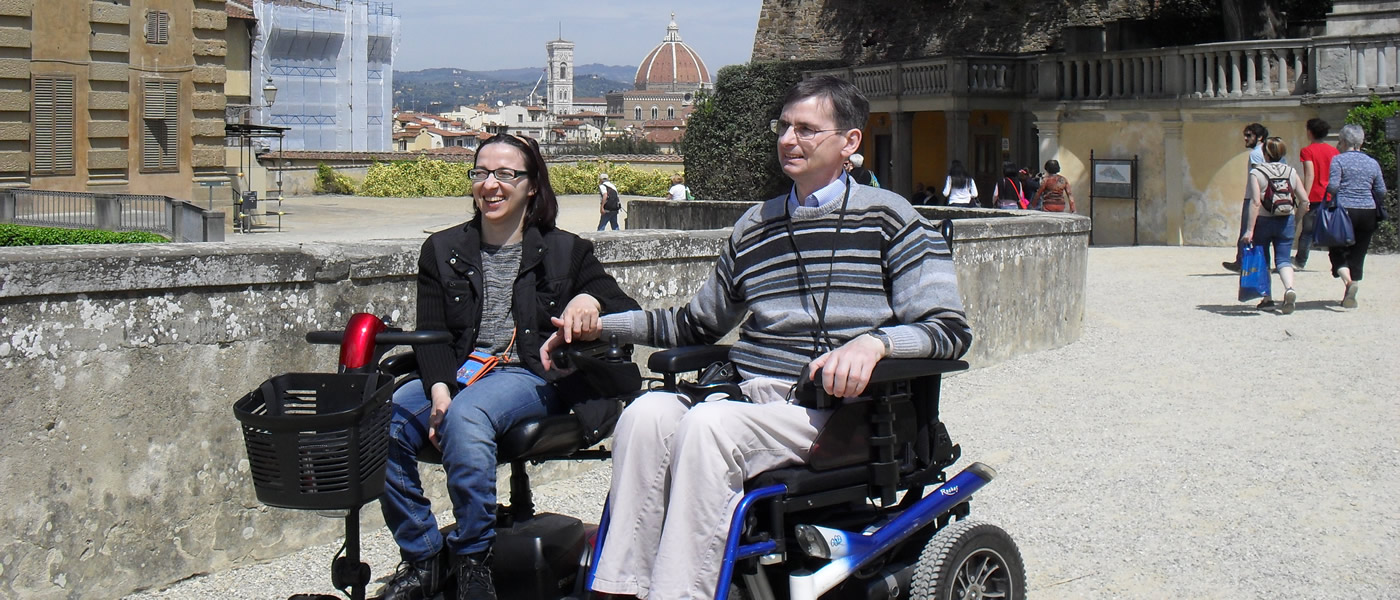 Fiesole Hills wheelchair accessible tours, is a 300 m above sea level and dominates the center of Florence which is only 5 km away.
The landscape is dotted with olive trees, cypresses, patches of wood and houses and villas inserted in this framework with age-old wisdom.
Once you have visited the city of Florence, full of attractions and things to see, it is good to keep some energy even to go into its surroundings which are also worth a visit.
The city of Florence is in fact located in the middle of a basin, as in the center of a giant amphitheater, to which beautiful cities such as Fiesole, Bellosguardo, Bagni di Ripoli are frame it.
These hills, defined as noble, are dotted with towers, castles and fortifications giving a truly suggestive glance.
The best panoramic view can be had along the climb up to the Monastery of San Francesco, on the crest of the highest hill in the center of Fiesole.
This small town, overlooking the Arno River and Florence, boasts a past rich in famous artists and inventors.
Such as Mino da Fiesole and Leonardo da Vinci, followed by characters such as Frank Lloyd Wright and Albert Einstein.
Even today Fiesole wheelchair accessible tours,continues to be on the crest of the wave for cultural events with its interesting calendar of the Summer of Fiesole.
Fiesole Hills Wheelchair Accessible Tours
Disabled friendly Fiesole Hills wheelchair accessible tours with a professional guide.
Accessible Italian Holiday provide a safe and a full accessible tours around it at previewed itineraries.
Visit this rich and fascinating land with a specialized tourist guide.
Adapted van transportation specifically designed for disabled tourists traveling on holiday to Fiesole Hills in Tuscany.
Touring Fiesole Hills
Fiesole was an important center, the hub of commercial exchanges.
In the Middle Ages came into conflict with the powerful Florence, which destroyed this wonderful village in 1125.
But despite everything, it kept its urban identity intact.
The city absolutely deserves to be visited both for its extraordinary artistic and archaeological heritage and for the fantastic view it offers over Florence and the surrounding hills.
Villa Medici, also known as Belcanto or the Paglio di Fiesole, is one of the oldest villas belonging to the De Medici Family of Florence and is also one of the best preserved Medici villas.
The Roman Theater is located within the Archaeological Area which also houses the Archaeological Museum, the Thermal Baths and an Etruscan-Roman Temple.
Built according to the Greek model, the Roman Theater is undoubtedly one of the major attractions of Fiesole.
It was built at the time of Silla and was embellished by Claudius and Septimius Severus.
The flow of visitors that arrive every day in Fiesole wheelchair accessible tours, has given rise to numerous restaurants and accommodation facilities in the historic center and in the surrounding area.
Fiesole wheelchair accessible tours, is therefore today one of the most popular destinations for a stay by those who want to visit Florence and its surroundings.
Also for those looking for a restaurant in a panoramic position or, simply, want to take a walk "out of town".
Booking & Travel
Fiesole Hills wheelchair accessible tours.
Unmissable visit at it with our Florence Accessible Tours, in Tuscany.
Specifically tailored to wheelchair users, reduced mobility persons and disabled with an adapted van.
Florence wheelchair accessible Services
Florence wheelchair friendly accessible Hotels