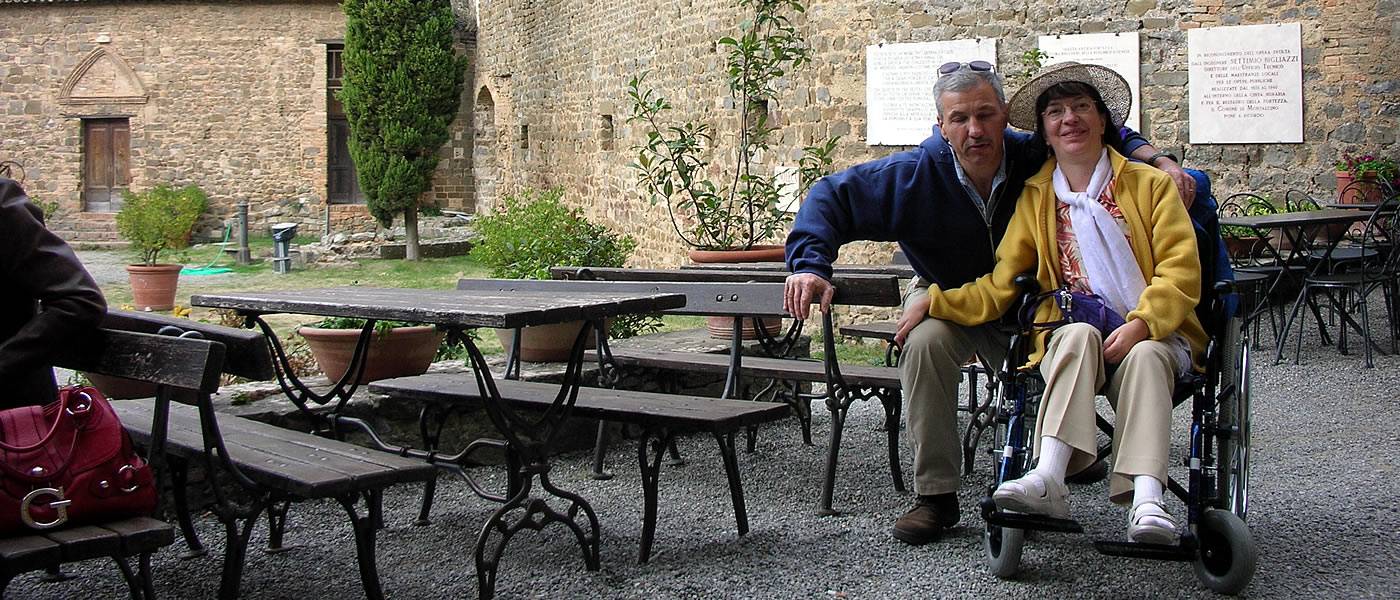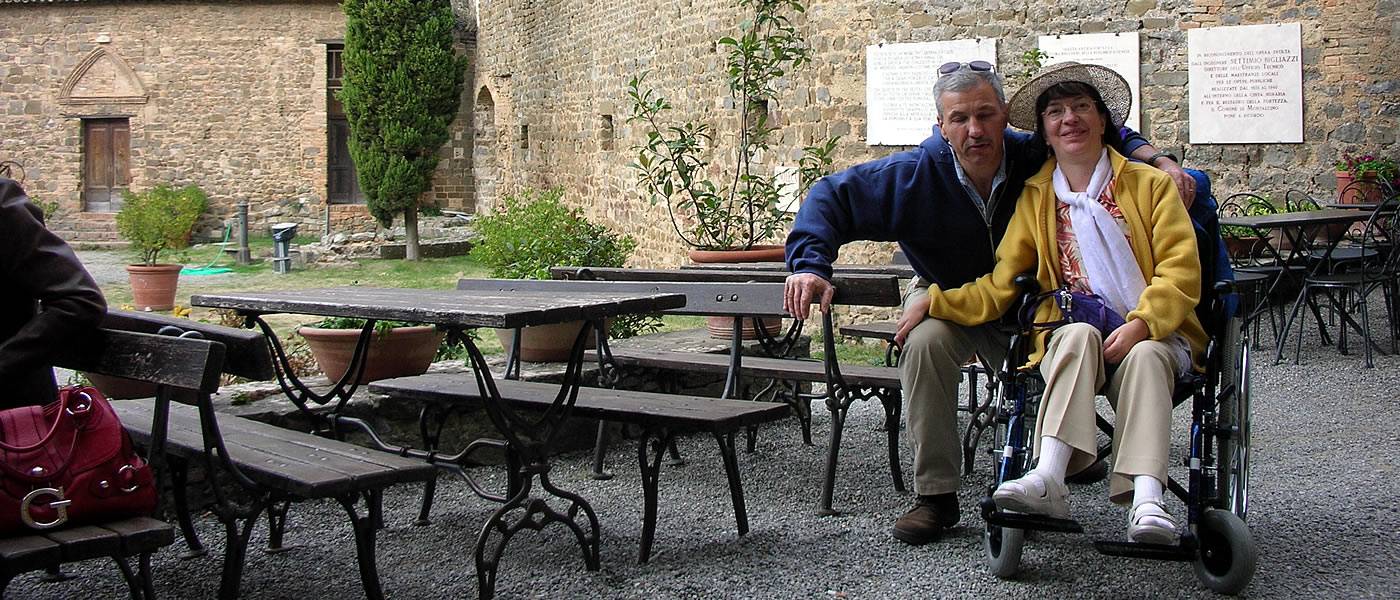 Tuscany Wheelchair Accessible Tours
Tuscany Wheelchair Accessible Tours
Tuscany wheelchair accessible tours.
Discover some of the most beautiful Renaissance architecture in Tuscany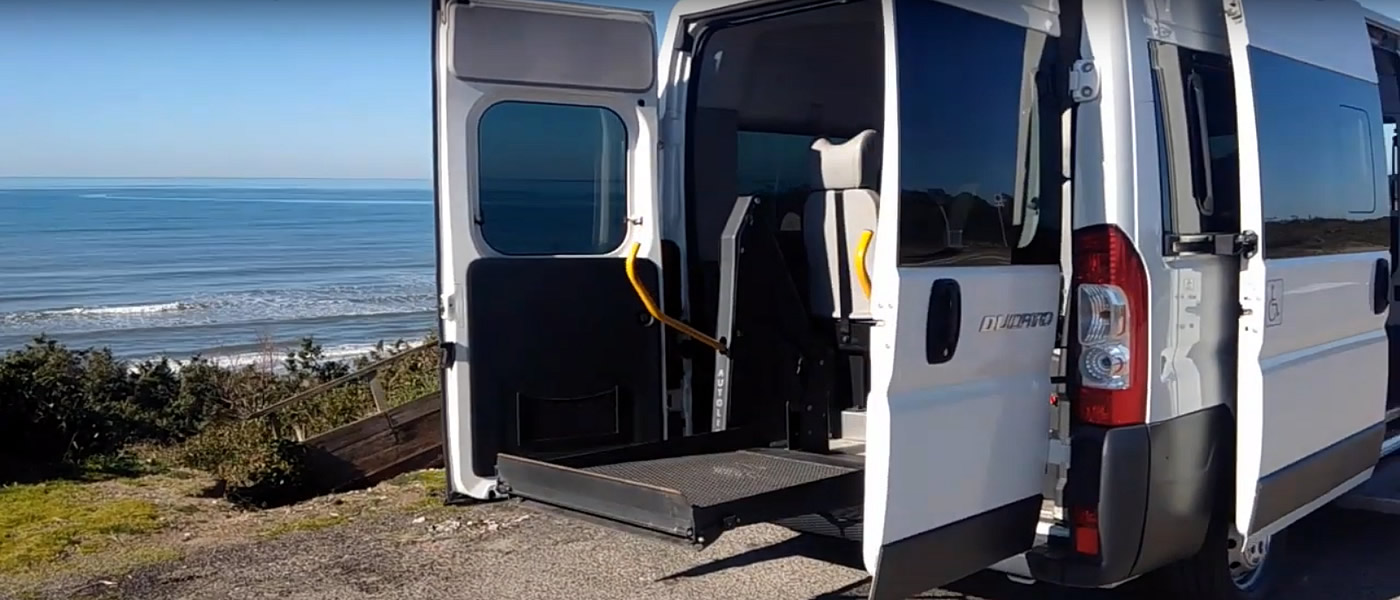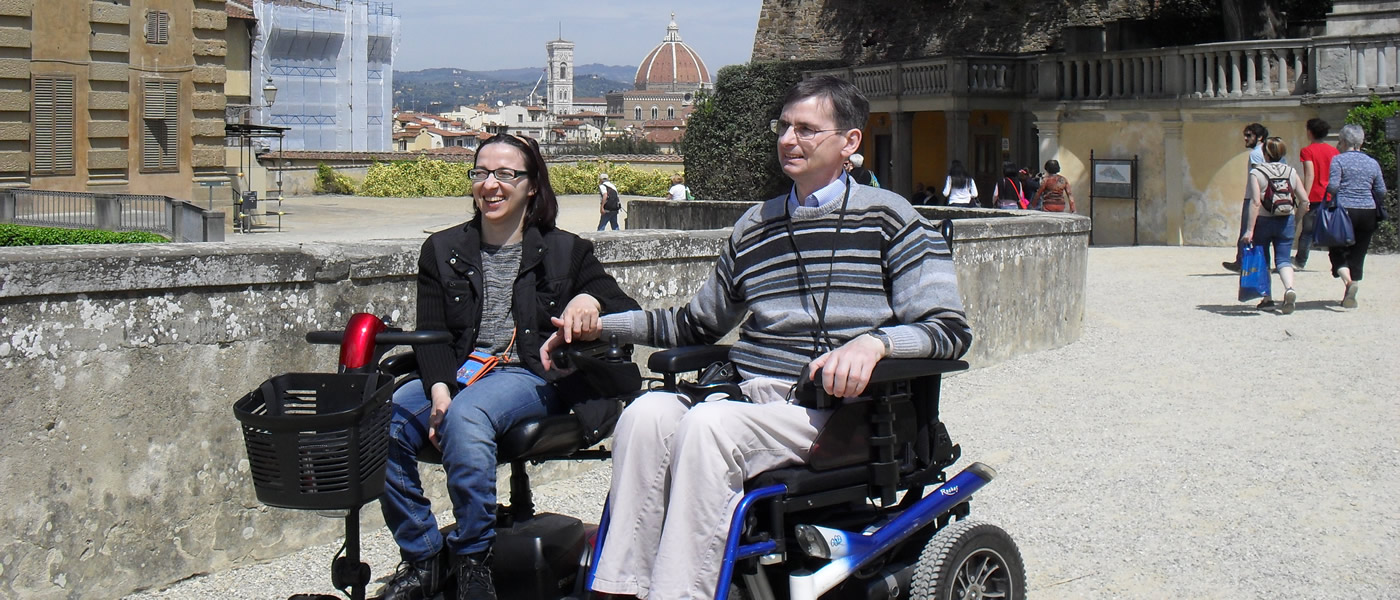 Our Adapted Van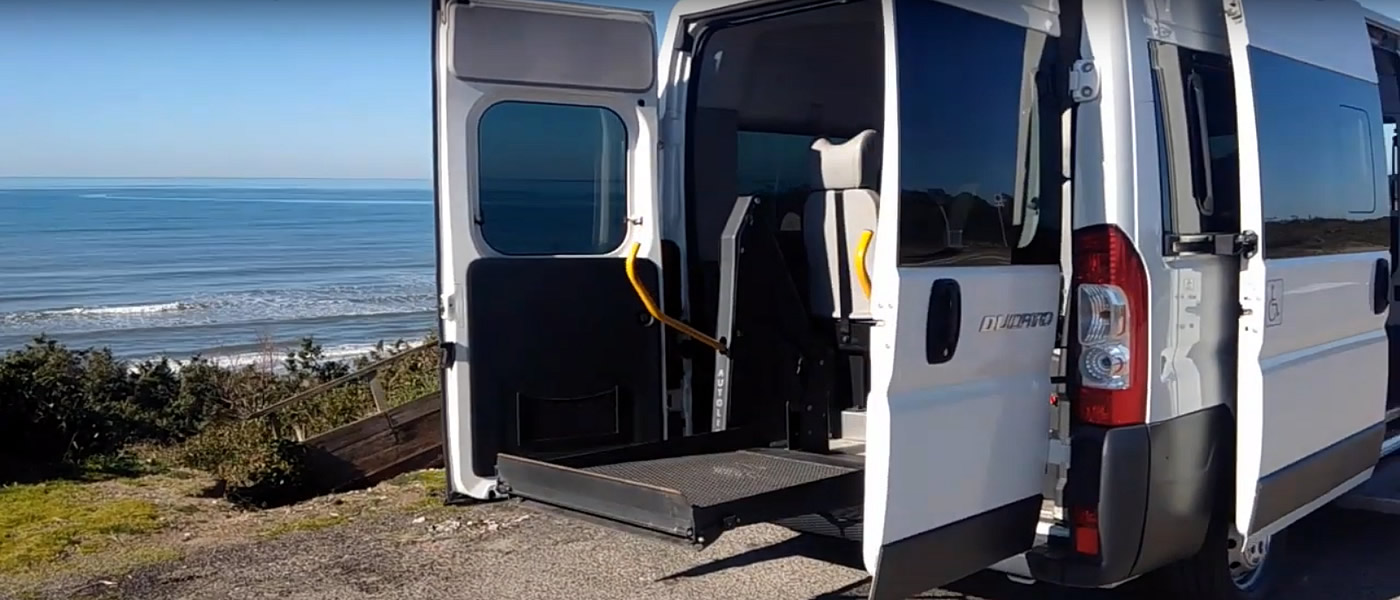 Florence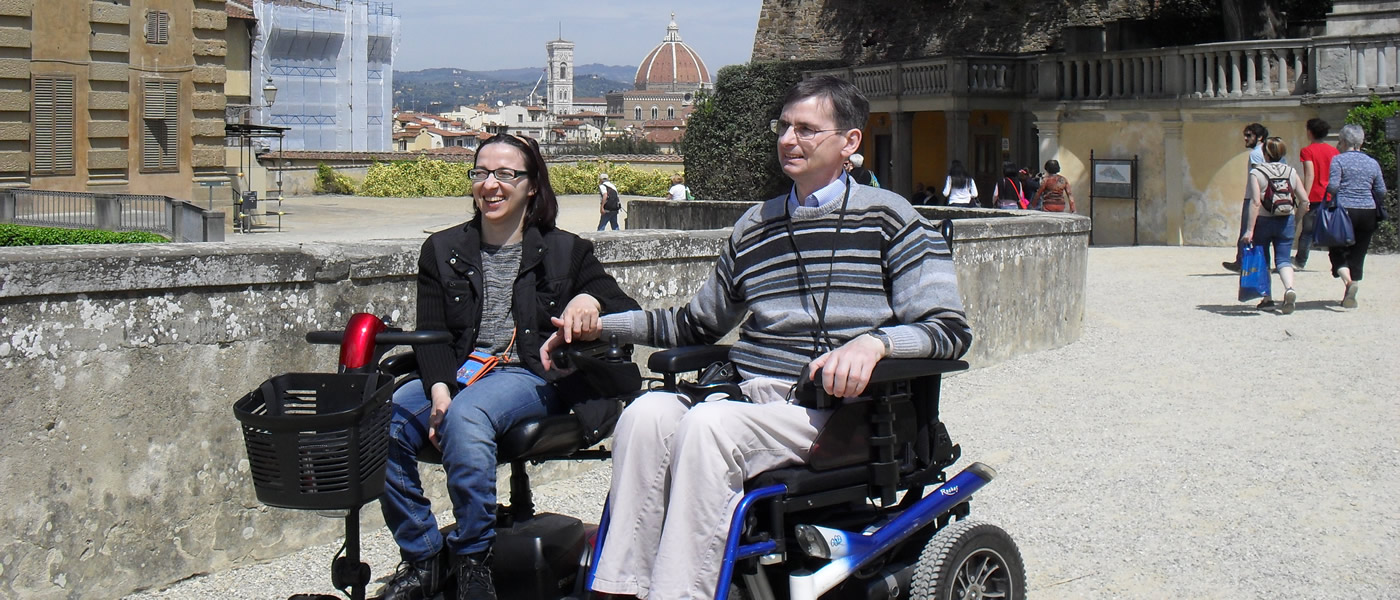 Tuscany Wheelchair Accessible Tours
Tuscany wheelchair accessible tours is located in central Italy and stretches from the Apennines to the Tyrrhenian Sea.
Is a gently hilly region, known for its vineyards and olive groves, with large houses or small settlements scattered around the low hills.
Its rich rolling low hills is complemented by towns overflowing with Renaissance art and architecture.
The landscape, artistic heritage and stand-out cities make Tuscany wheelchair accessible tours a unique Italy holiday destination.

Private Tuscany Wheelchair Accessible Tours
Our disabled friendly accessible guided tours and cruise shore excursions cover the entire region.

Accessible Italian Holiday provide a safe and a full accessible tours around it at previewed itineraries.
Visit this rich and fascinating land with a specialised tourist guide.
Adapted van transportation specifically designed for disabled tourists traveling on holiday to Tuscany.
Tuscany Hills
First among them Florence, make Tuscany wheelchair accessible tours an unquestioned protagonist of international tourism.
Medieval villages, historical towns, castles and defense systems, country churches and beautiful abbeys.
One exampleis the of San Galgano Abbey.
More are scattered all over the territory and their profiles stand out in the landscapes of the Crete Senesi, Orcia Valley, Garfagnana, Chianti and the Maremma.
Tuscany wheelchair accessible tours to Siena is a patrician hilltop town with a past to rival that of Florence.
Famous for the rivalry between its districts which climaxes in the Palio.
Unique Experience
Tuscany wheelchair accessible tours to Pisa boasts not just the legendary Leaning Tower.
Several other attractions, and good transport links to other parts of Italy.
Smaller Tuscan destinations which are popular with holidaymakers include Lucca, San Gimignano and the wine-producing Chianti area.
Pisa Accessible Tours
Pisa is a historic town in Tuscany, near the mouth of the Arno river. Once a city of political and cultural ...

Siena Accessible Tours
Siena is a wonderful location for a tour, a Tuscany hilltop town dripping with atmosphere, history and ...

Val D'Orcia Accessible Tours
Val D'Orcia area have resisted the pressures of progress and retained the traditions of the region ...
Tuscany wheelchair users accessible Services
Tuscany wheelchair friendly accessible Hotels
Day - Venice, Tuscany
Sacramento - USA
5th May 2022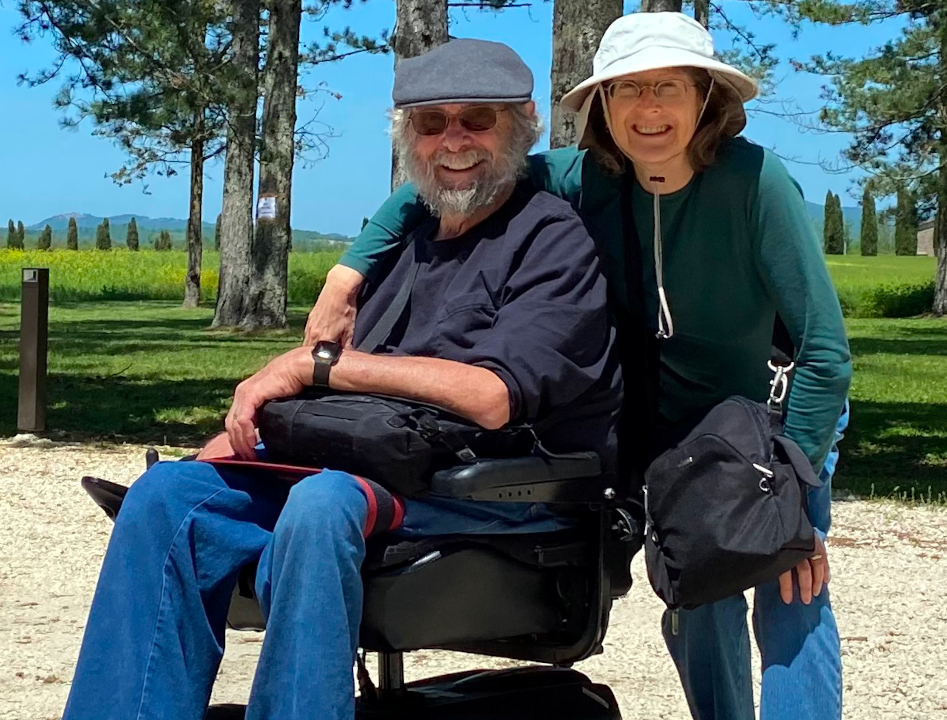 Vincenzo is superb in every way. He is extremely thorough, conscientious and honest ...
Samuel & Watkiss - Sicily
Samuel & Watkiss Families
Merton - UK
21st September 2021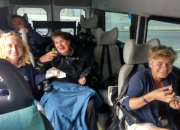 Birgisdottir - Milan
Akureyri - Iceland
15th September 2021 I contacted Accessible Italian Holiday with a very short notice about a transfer from ...
Bonelli - Umbria
Gozo - Malta
13rd September 2021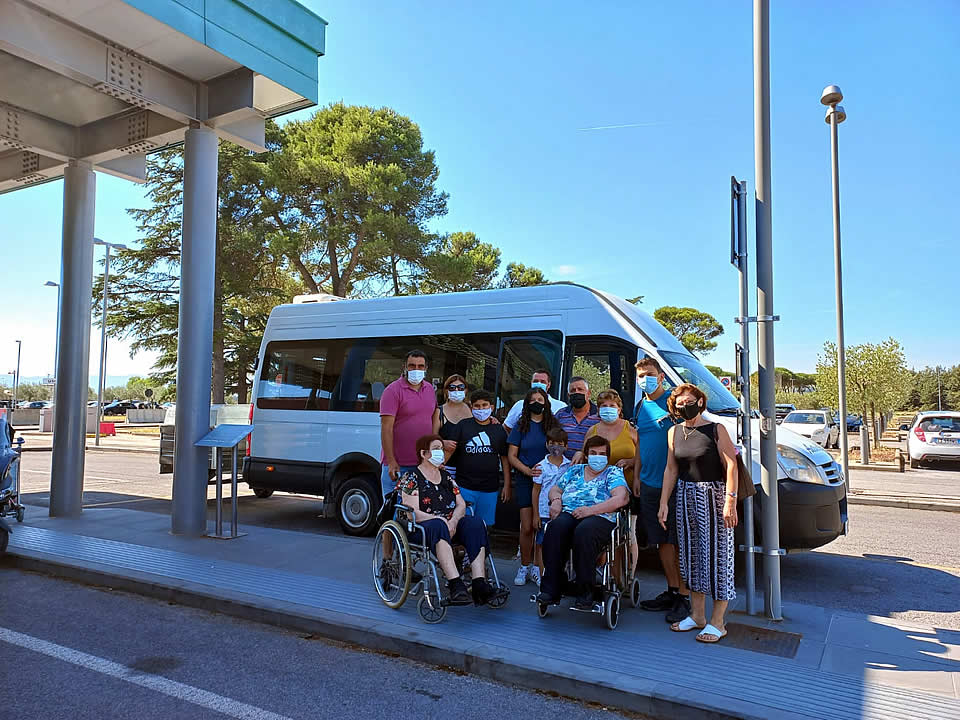 Reifein - Pisa
Atlanta - USA
16th August 2021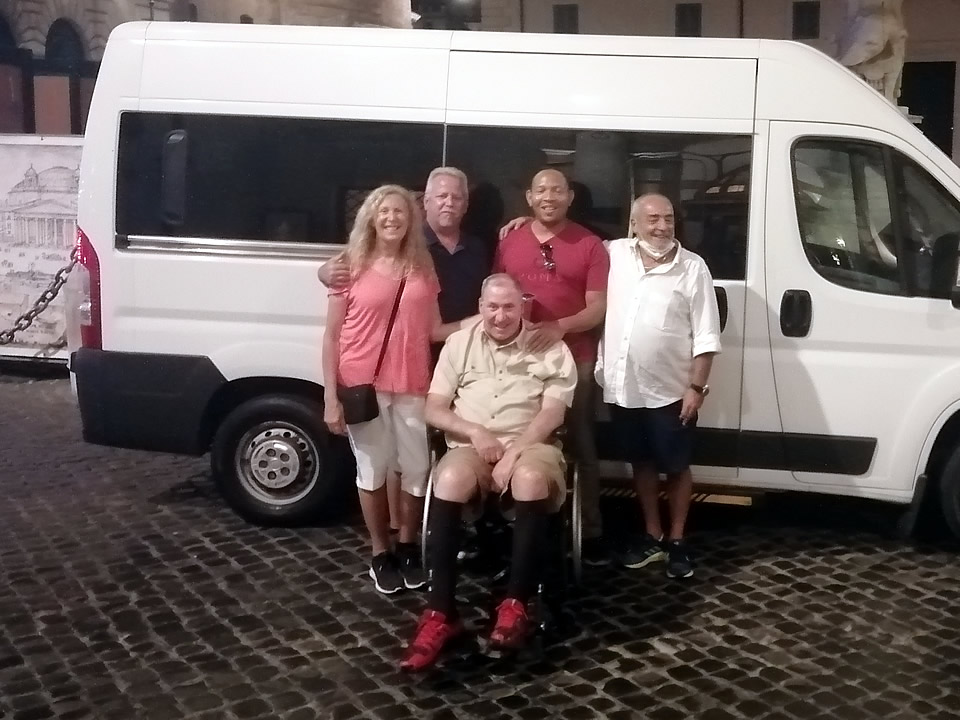 Thompson - Sicily
Triq I Assedju - Malta
20th October 2020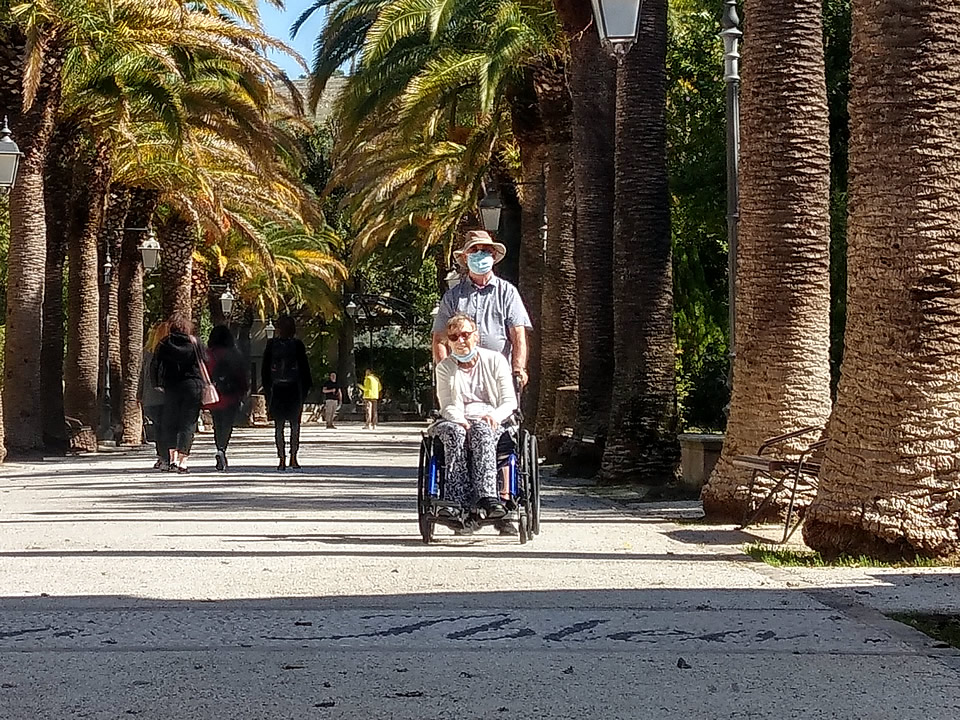 The service provided by Accessible Italian Holiday was exceptional. Vincenzo who ...
Brabant - Naples
Sainte-Catherine - France
29th June 2020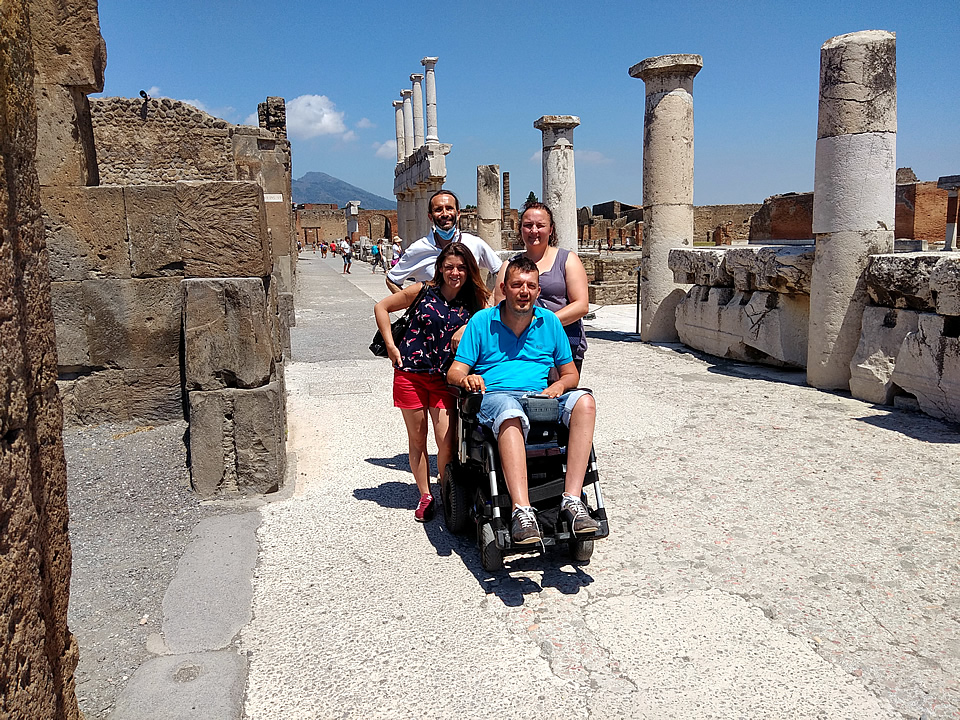 Prydun - Sicily
Hereford - UK
8th March 2020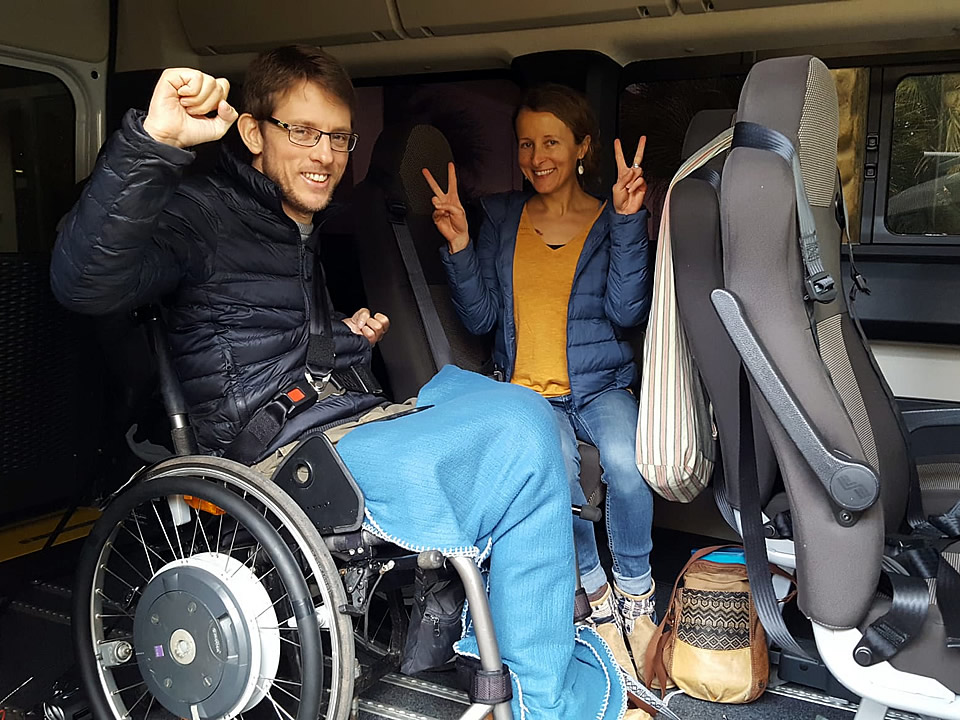 My husband ( who has a spinal cord injury and can't walk ) needed to make a last ...
Rudyk - Sorrento
New York - USA
31st October 2019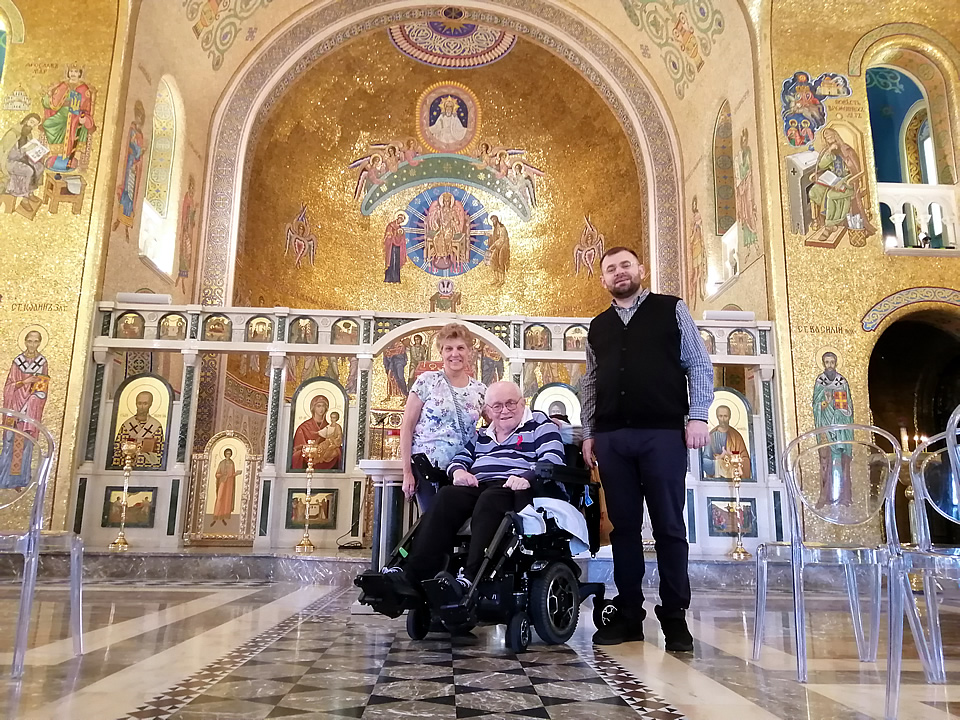 Molski- Sicily
Arizona - USA
19th September 2019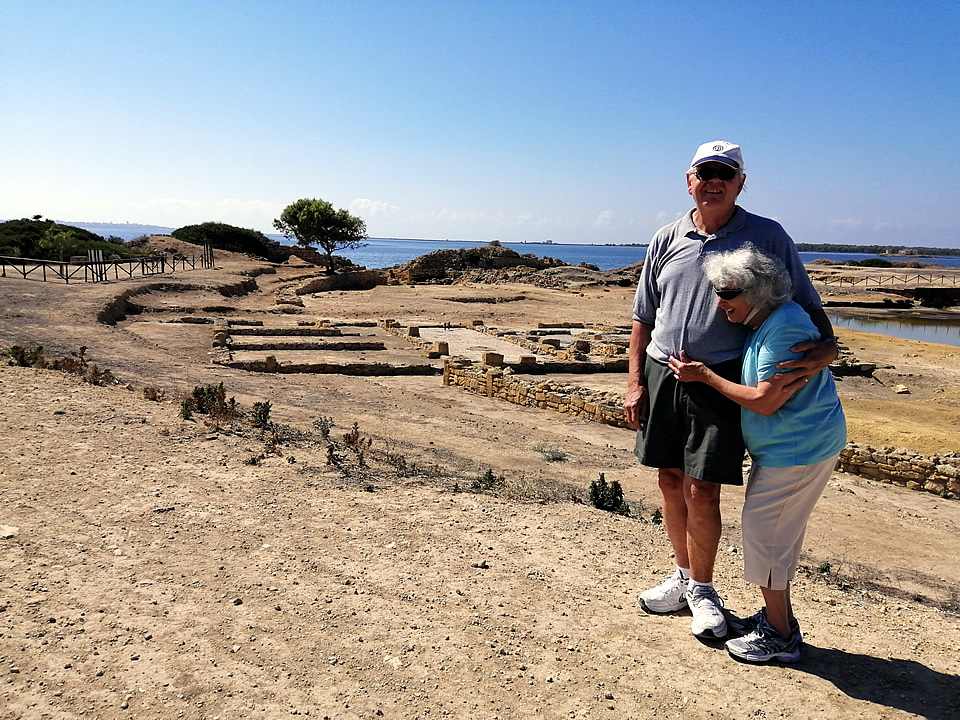 Enzo is a delight to work with. Made helpful suggestions that improved are overall ...
Burns - Bologna
Alpharetta - USA
5th August 2019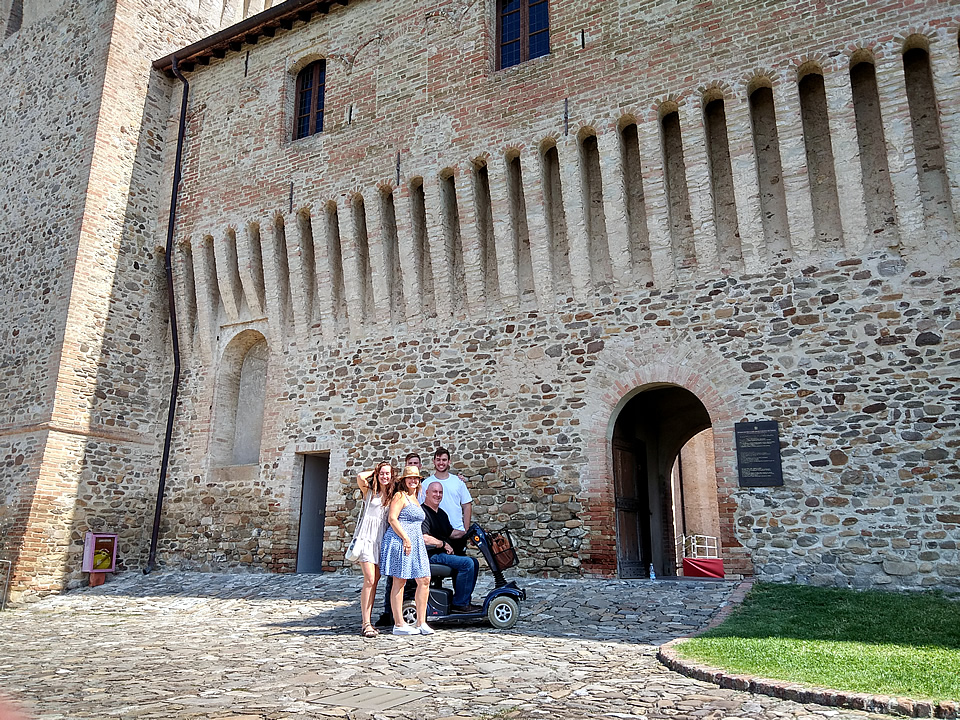 Jones - Rome
Melbourne - Australia
25th July 2019 Raaber - Venice, Lake Como, Florence
Tropiano - Umbria
Philadephia - USA
30th May 2019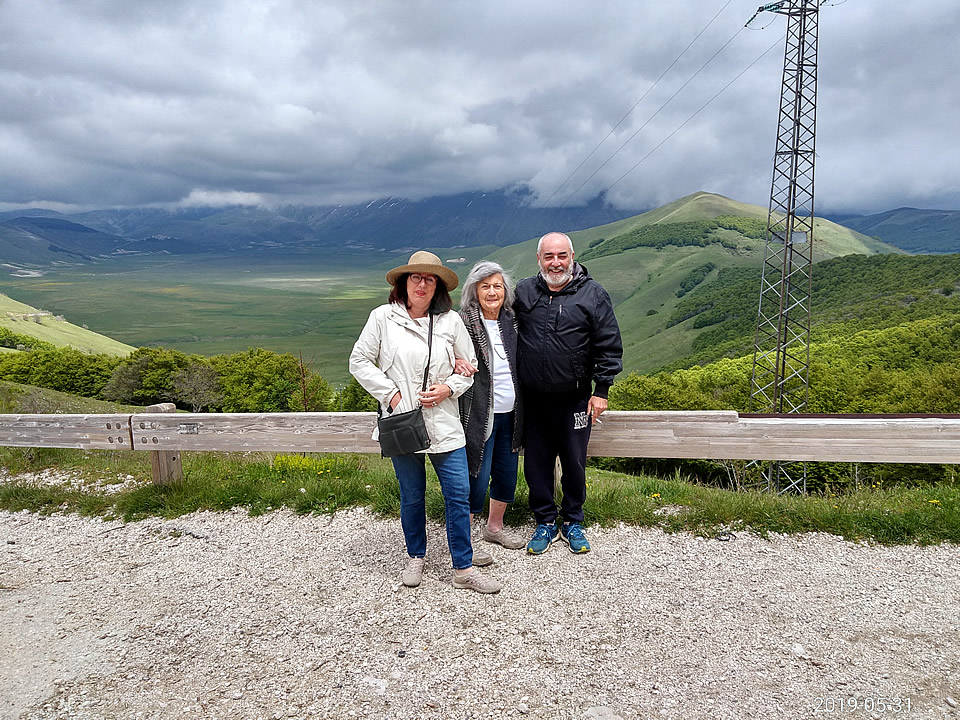 Stapley - Tuscany
Blue Mountains - Australia
17th May 2019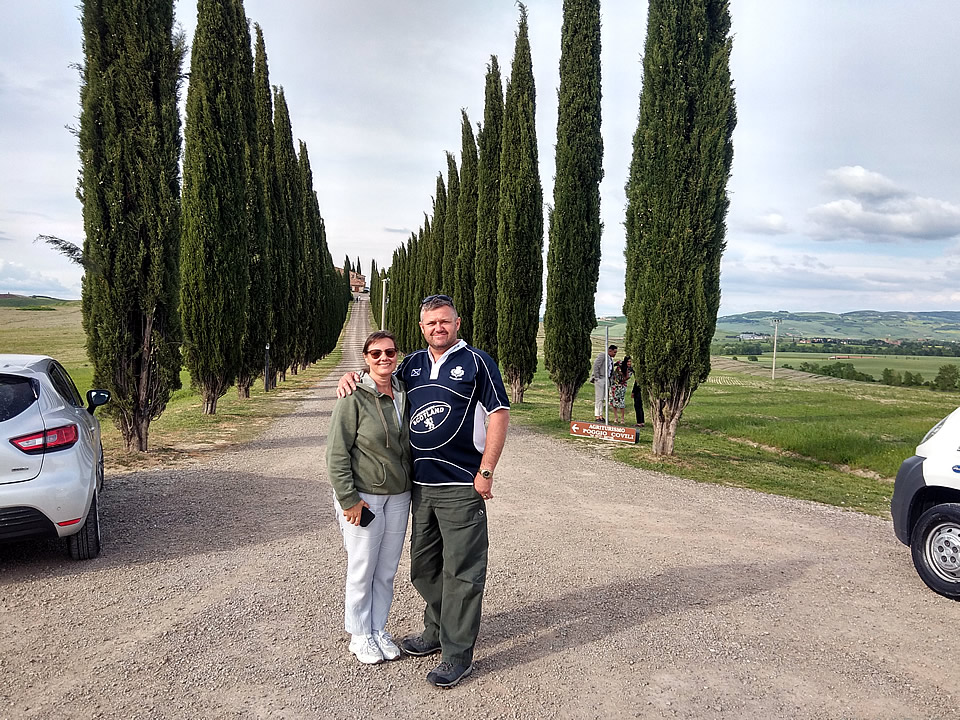 We booked two trips with Enzo, he was wonderful. At all times he made sure we got ...
Carreras - France, Swiss & Italy
Miami- USA
26th March 2019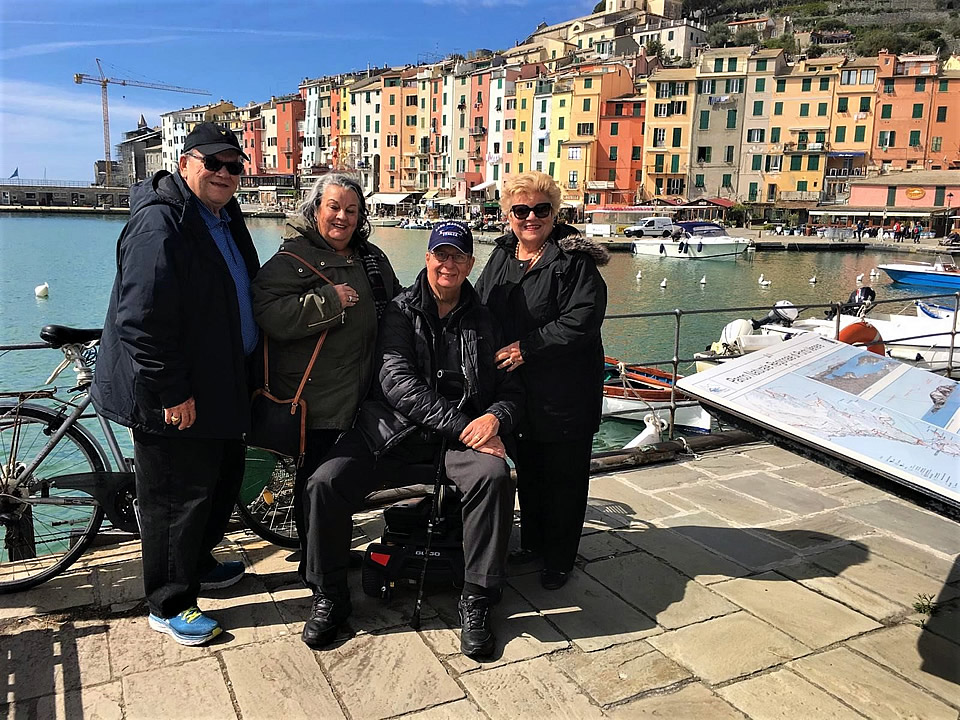 Whittle - Apulia
Cheltenham- UK
19th October 2018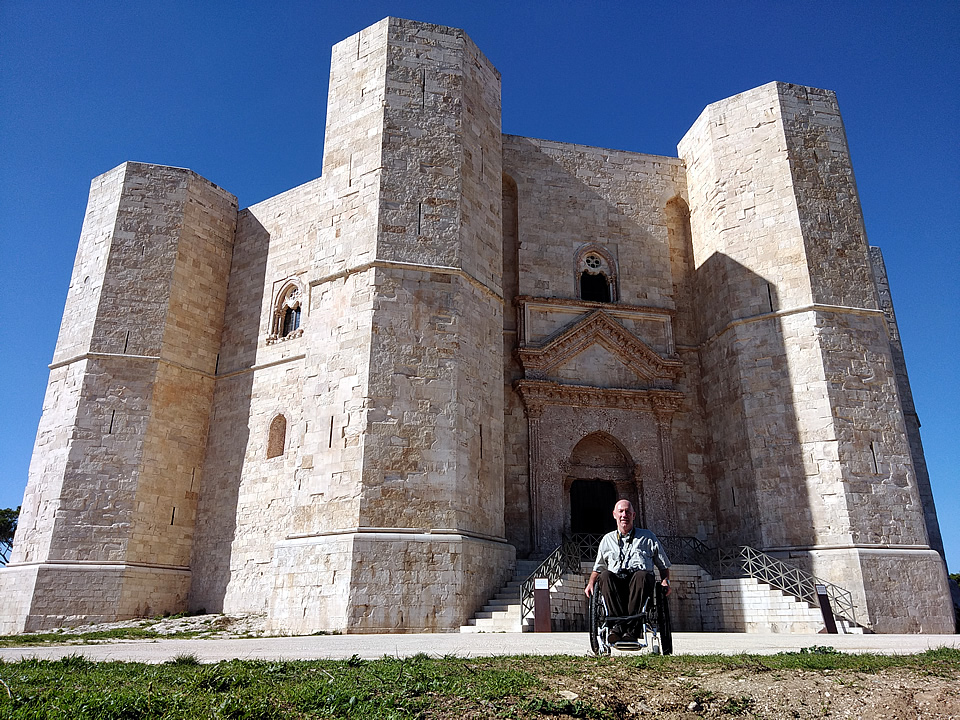 Scheer & Mallett - Apulia
Illinois- USA
5th October 2018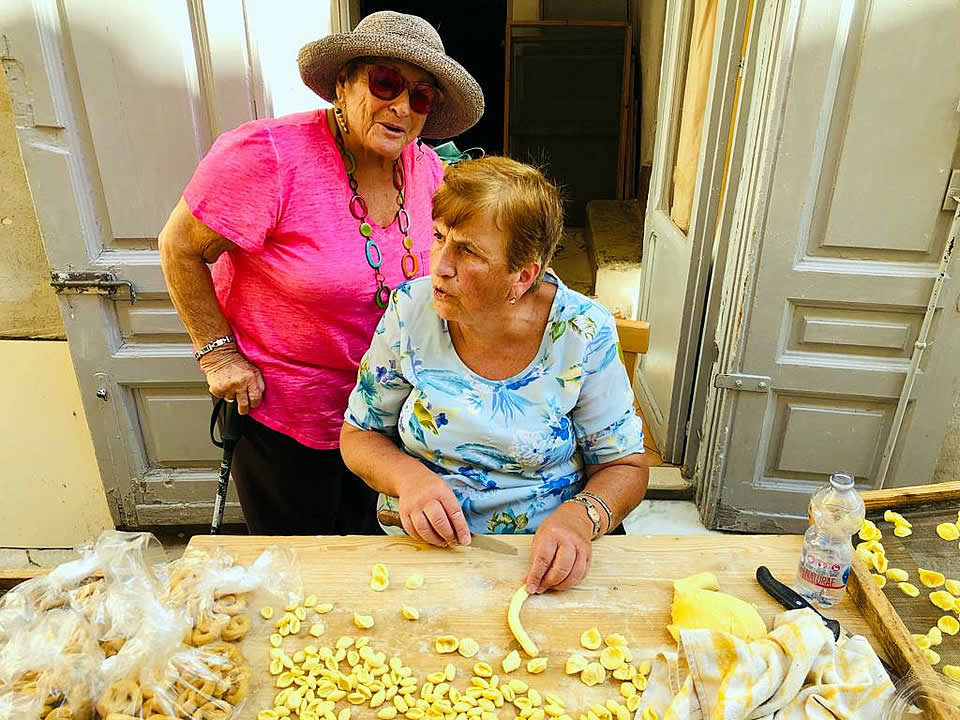 Thank you for a FABULOUS trip. We had so much fun. You were so kind , helpful and ...
Totta - Rome
Long Beach - USA
4th October 2018 Our guide was not only an excellent and reliable driver who met us on time ...
Pieples - Venice Rome Apulia
Miami- USA
14th September 2018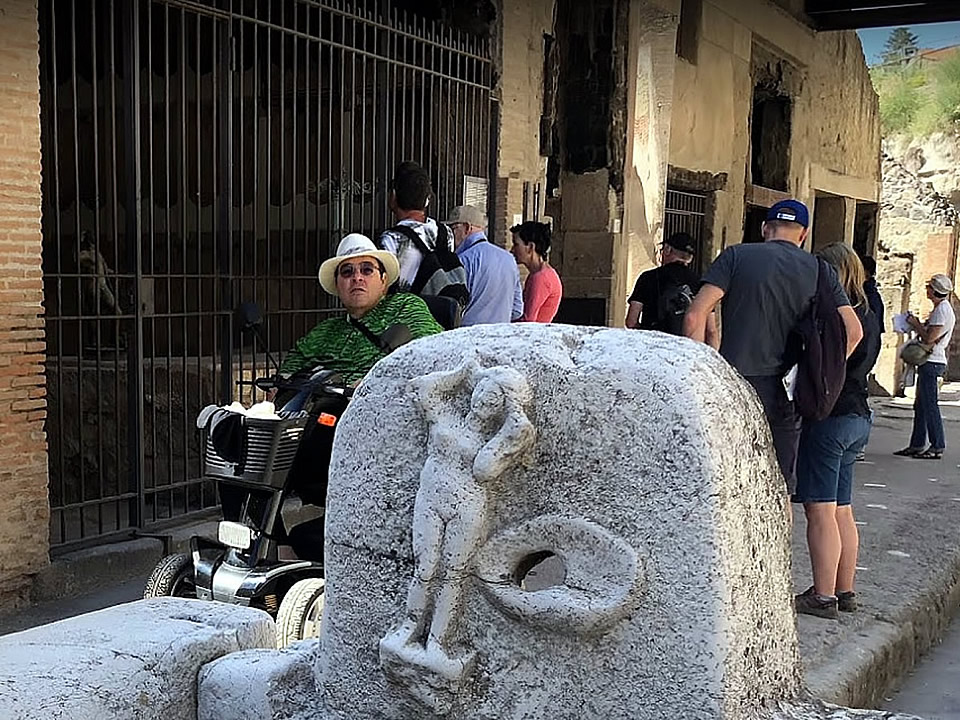 Our family of 4 had a wonderful trip because of Accessible Italian Holidays. Here ...