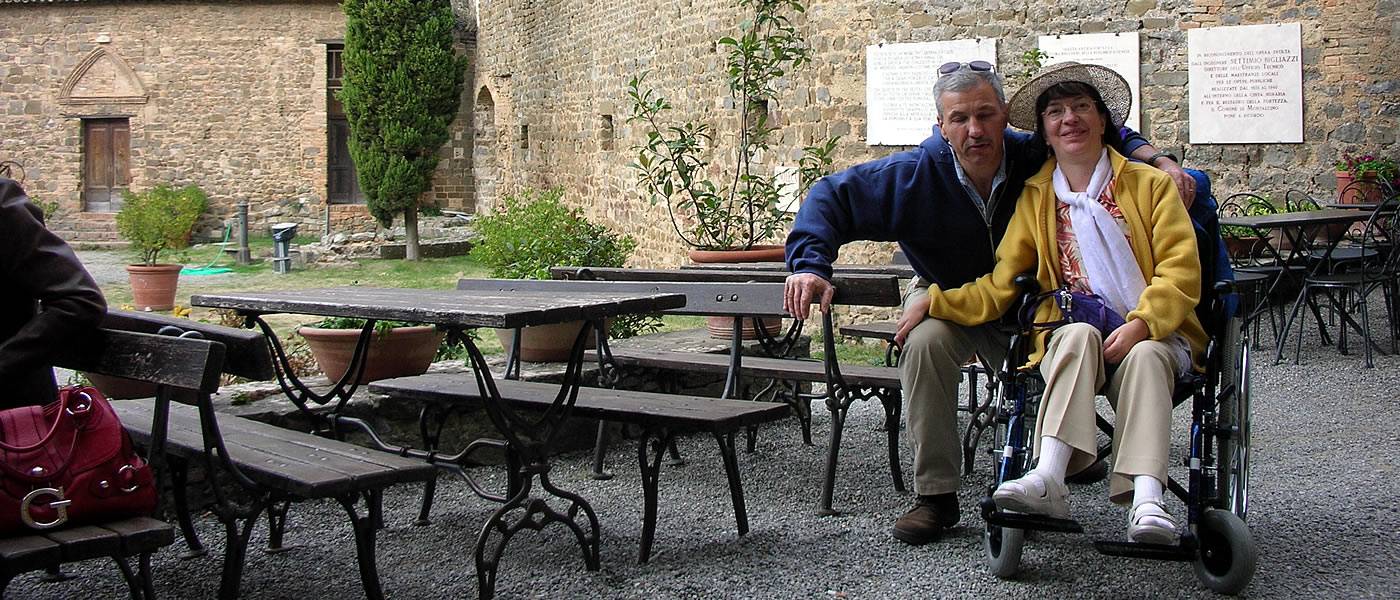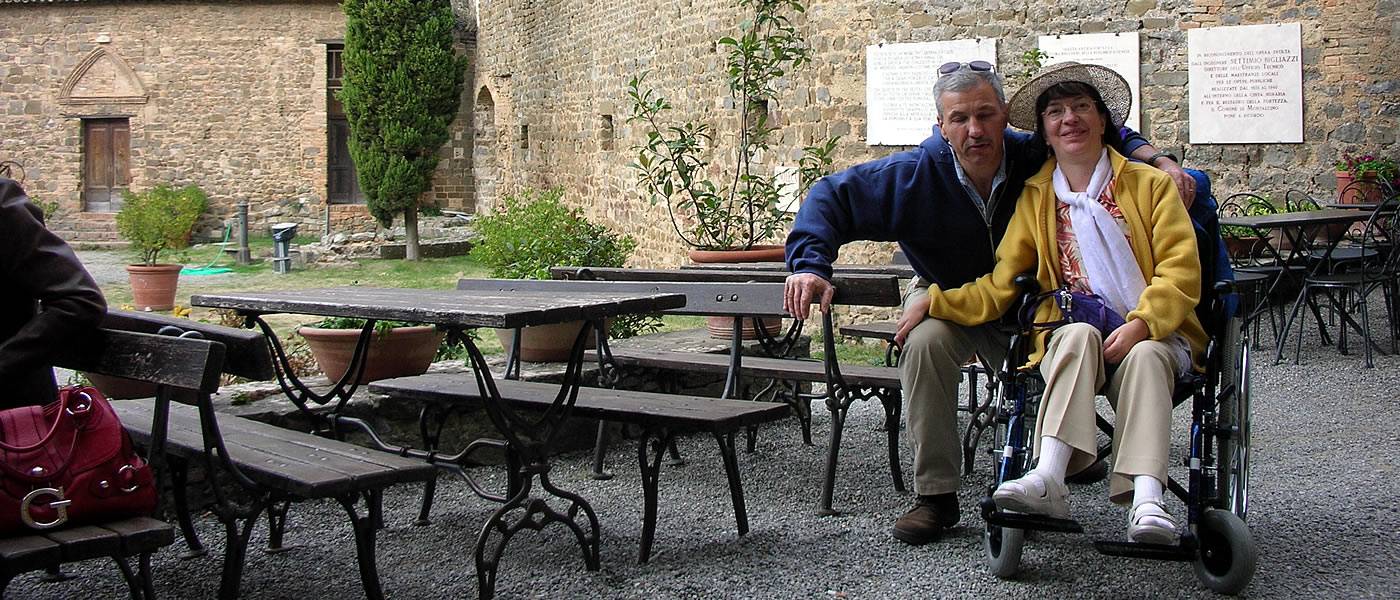 Tuscany Wheelchair Accessible Tours
Tuscany Wheelchair Accessible Tours
Tuscany wheelchair accessible tours.
Discover some of the most beautiful Renaissance architecture in Tuscany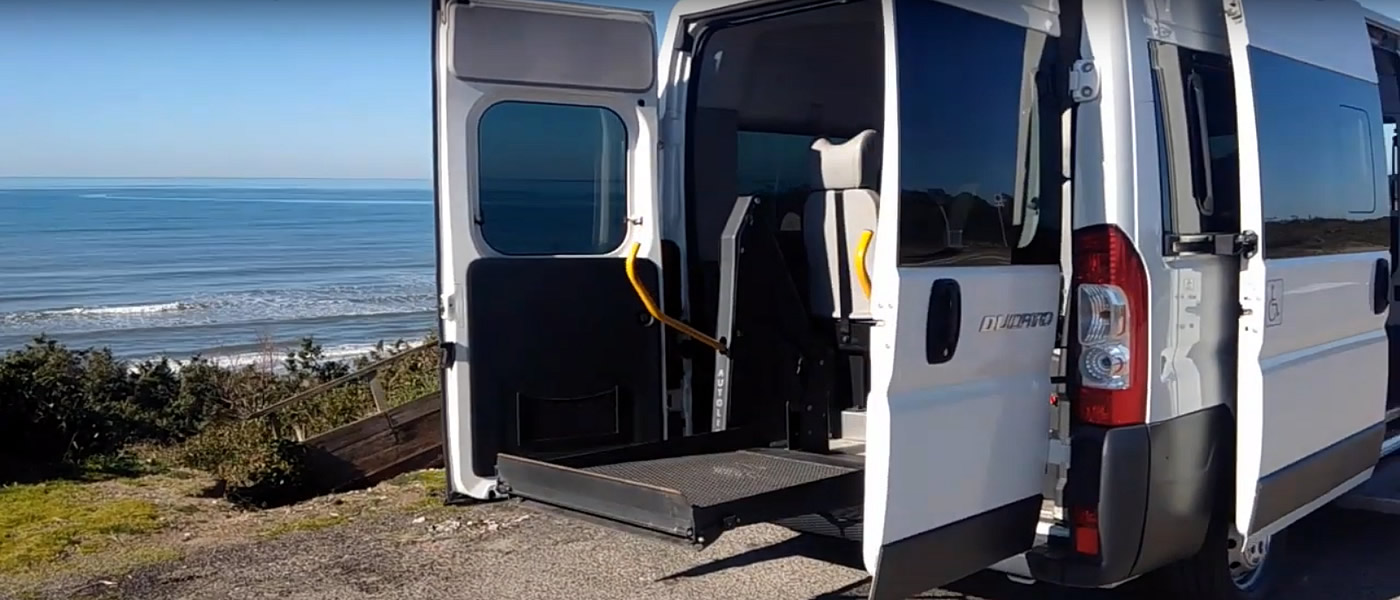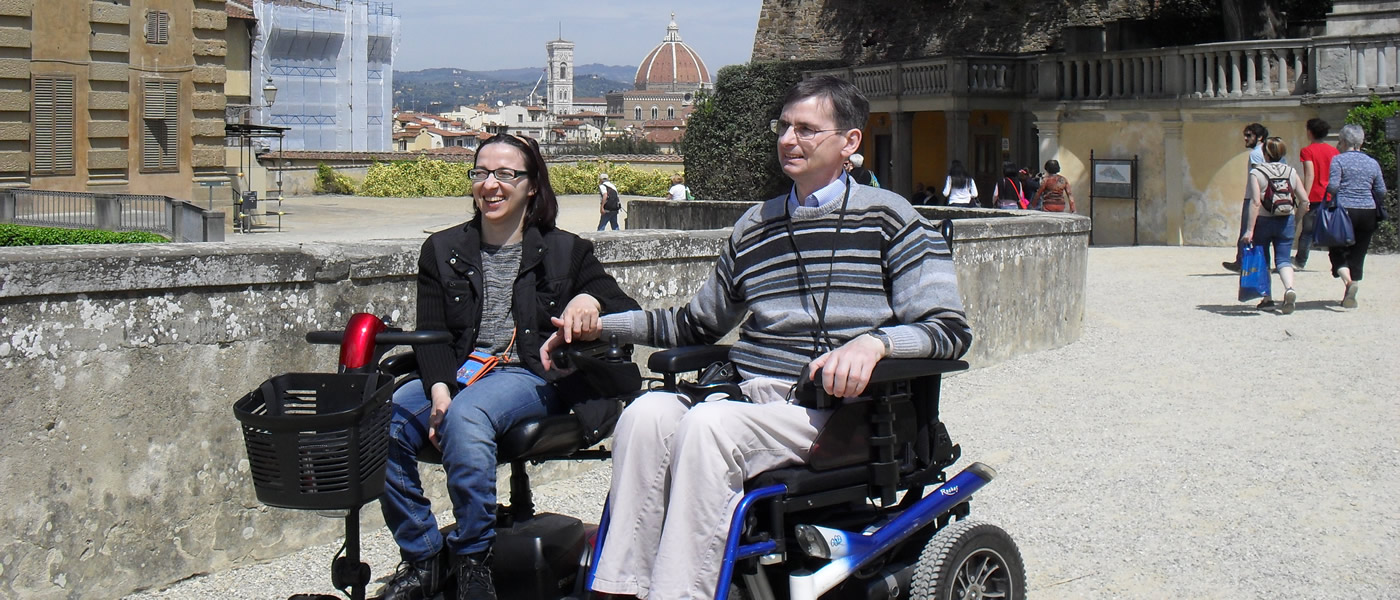 Our Adapted Van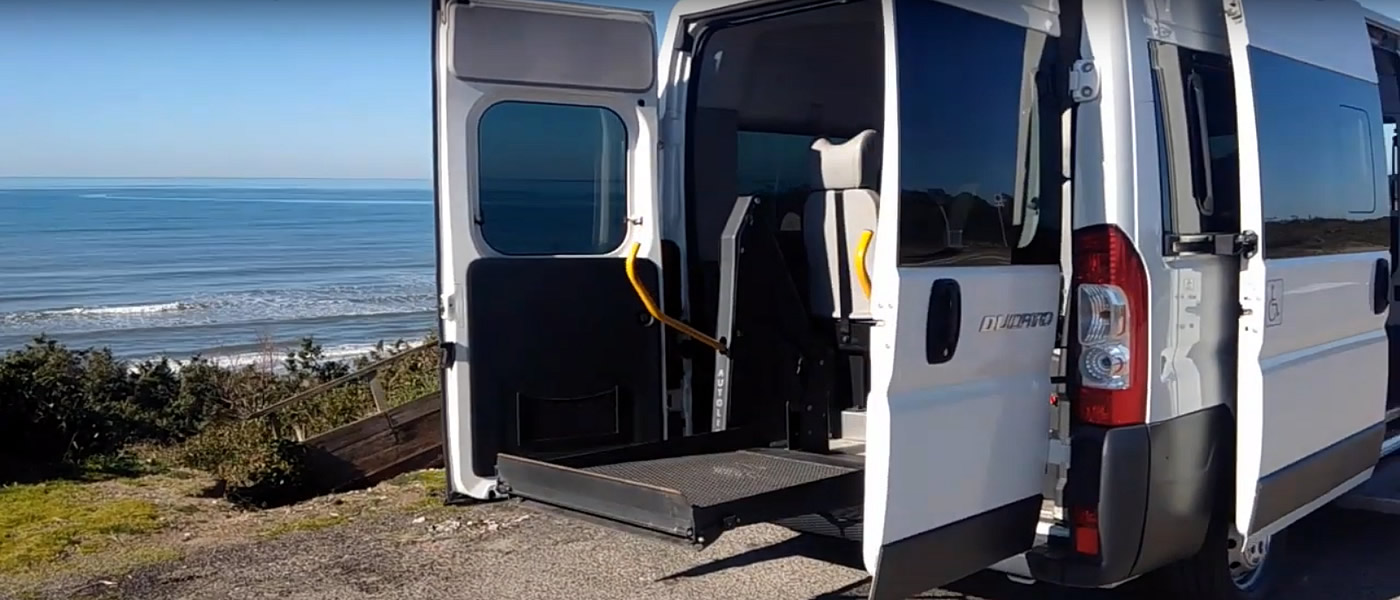 Florence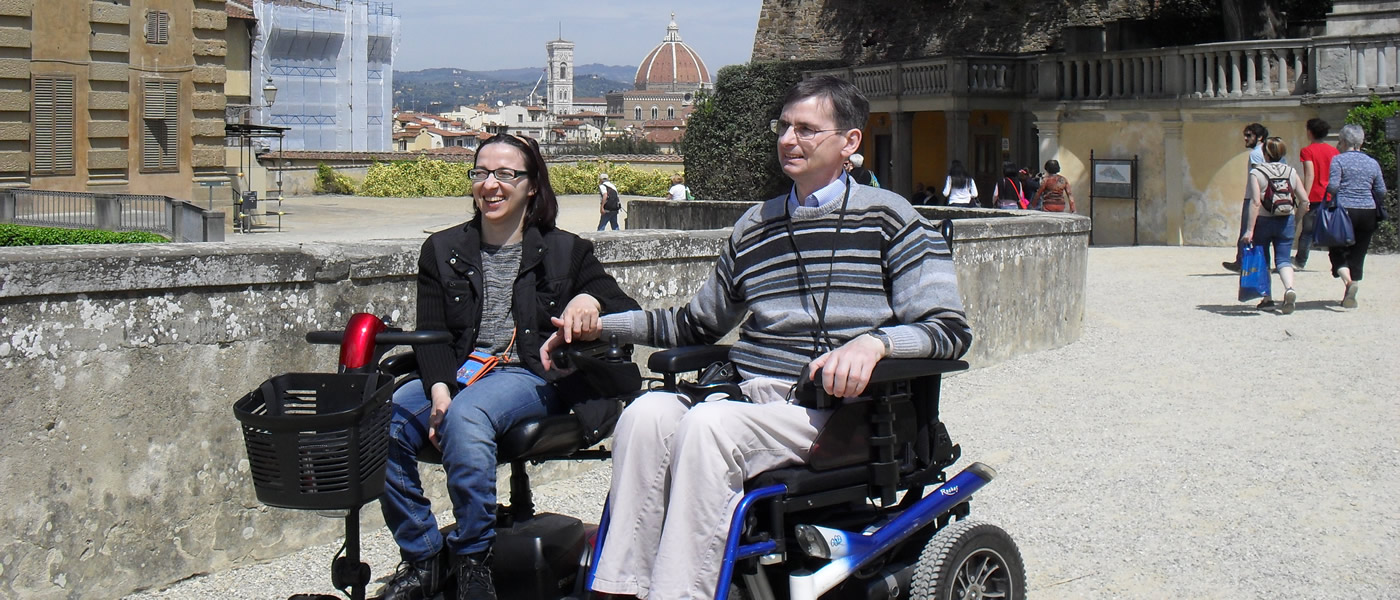 Tuscany Wheelchair Accessible Tours
Tuscany wheelchair accessible tours is located in central Italy and stretches from the Apennines to the Tyrrhenian Sea.
Is a gently hilly region, known for its vineyards and olive groves, with large houses or small settlements scattered around the low hills.
Its rich rolling low hills is complemented by towns overflowing with Renaissance art and architecture.
The landscape, artistic heritage and stand-out cities make Tuscany wheelchair accessible tours a unique Italy holiday destination.

Private Tuscany Wheelchair Accessible Tours
Our disabled friendly accessible guided tours and cruise shore excursions cover the entire region.

Accessible Italian Holiday provide a safe and a full accessible tours around it at previewed itineraries.
Visit this rich and fascinating land with a specialised tourist guide.
Adapted van transportation specifically designed for disabled tourists traveling on holiday to Tuscany.
Tuscany Hills
First among them Florence, make Tuscany wheelchair accessible tours an unquestioned protagonist of international tourism.
Medieval villages, historical towns, castles and defense systems, country churches and beautiful abbeys.
One exampleis the of San Galgano Abbey.
More are scattered all over the territory and their profiles stand out in the landscapes of the Crete Senesi, Orcia Valley, Garfagnana, Chianti and the Maremma.
Tuscany wheelchair accessible tours to Siena is a patrician hilltop town with a past to rival that of Florence.
Famous for the rivalry between its districts which climaxes in the Palio.
Unique Experience
Tuscany wheelchair accessible tours to Pisa boasts not just the legendary Leaning Tower.
Several other attractions, and good transport links to other parts of Italy.
Smaller Tuscan destinations which are popular with holidaymakers include Lucca, San Gimignano and the wine-producing Chianti area.
Pisa Accessible Tours
Pisa is a historic town in Tuscany, near the mouth of the Arno river. Once a city of political and cultural ...

Siena Accessible Tours
Siena is a wonderful location for a tour, a Tuscany hilltop town dripping with atmosphere, history and ...

Val D'Orcia Accessible Tours
Val D'Orcia area have resisted the pressures of progress and retained the traditions of the region ...
Tuscany wheelchair users accessible Services
Tuscany wheelchair friendly accessible Hotels