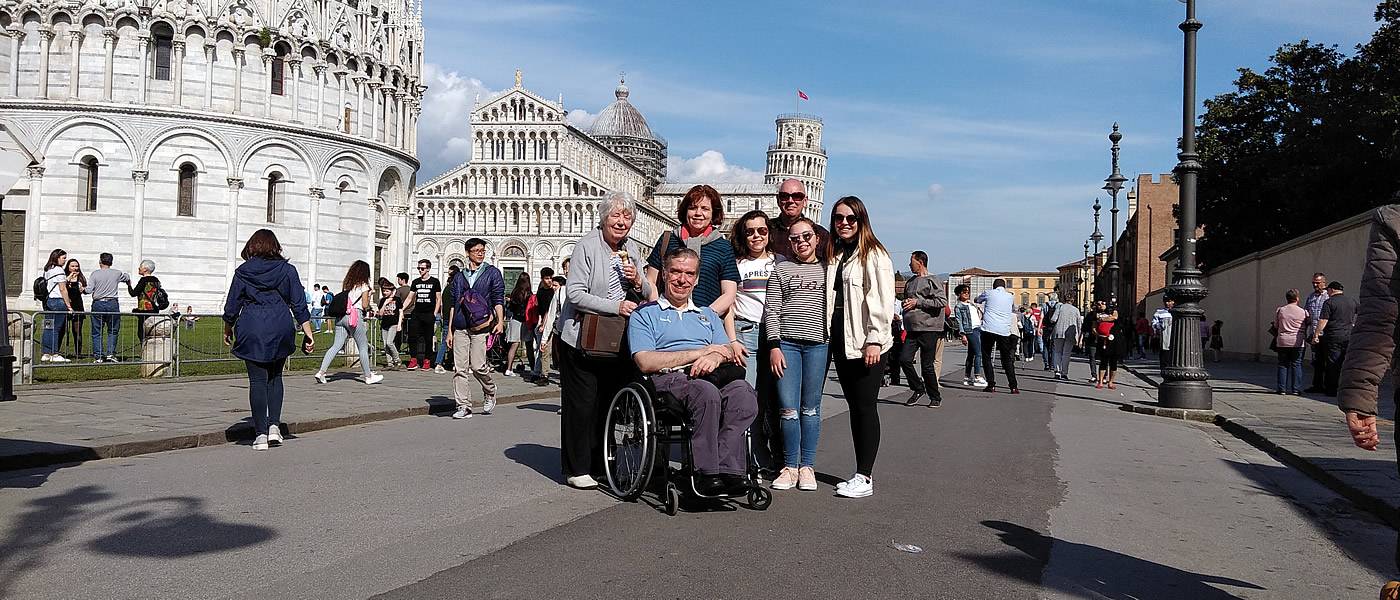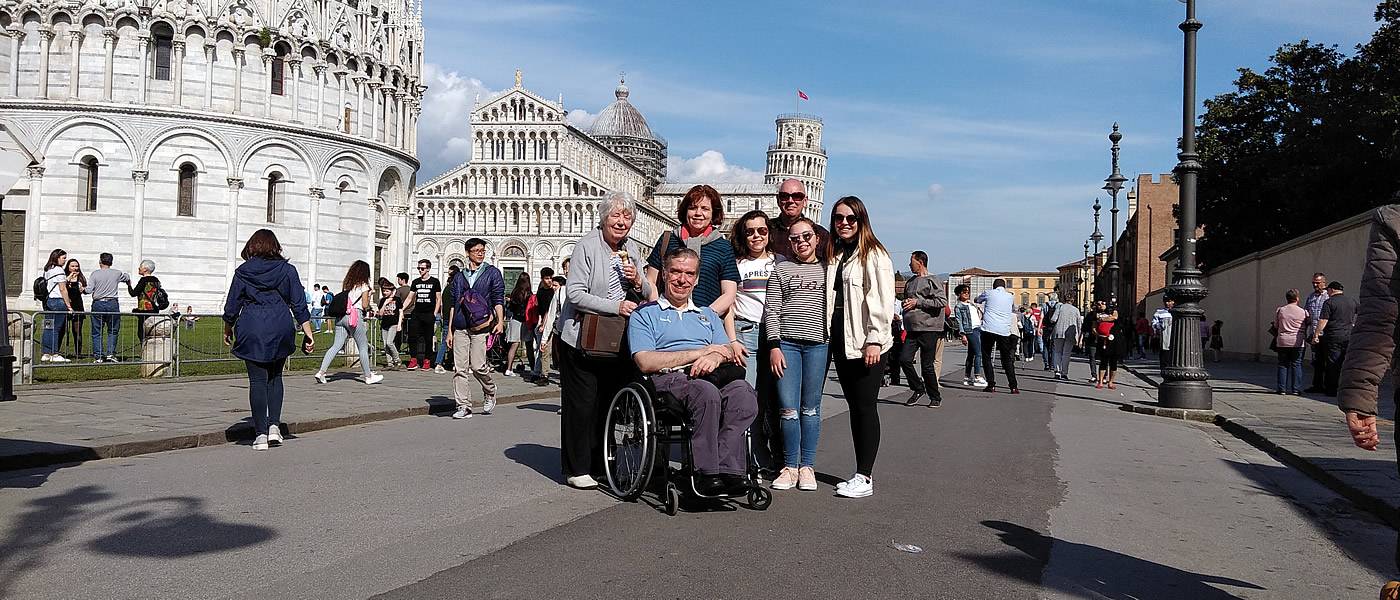 Pisa Wheelchair Accessible Tours
Pisa Wheelchair Accessible Tours
Pisa Wheelchair Accessible Tours Tuscany. A One Day trip to Pisa World-Renowned Icon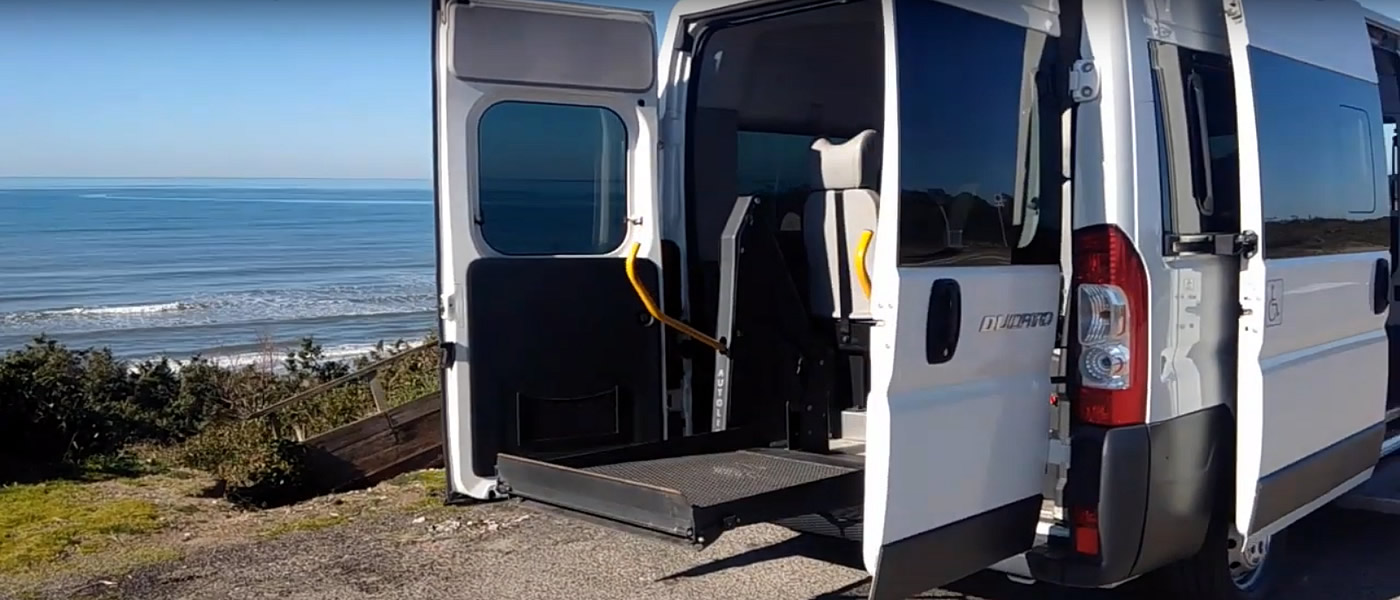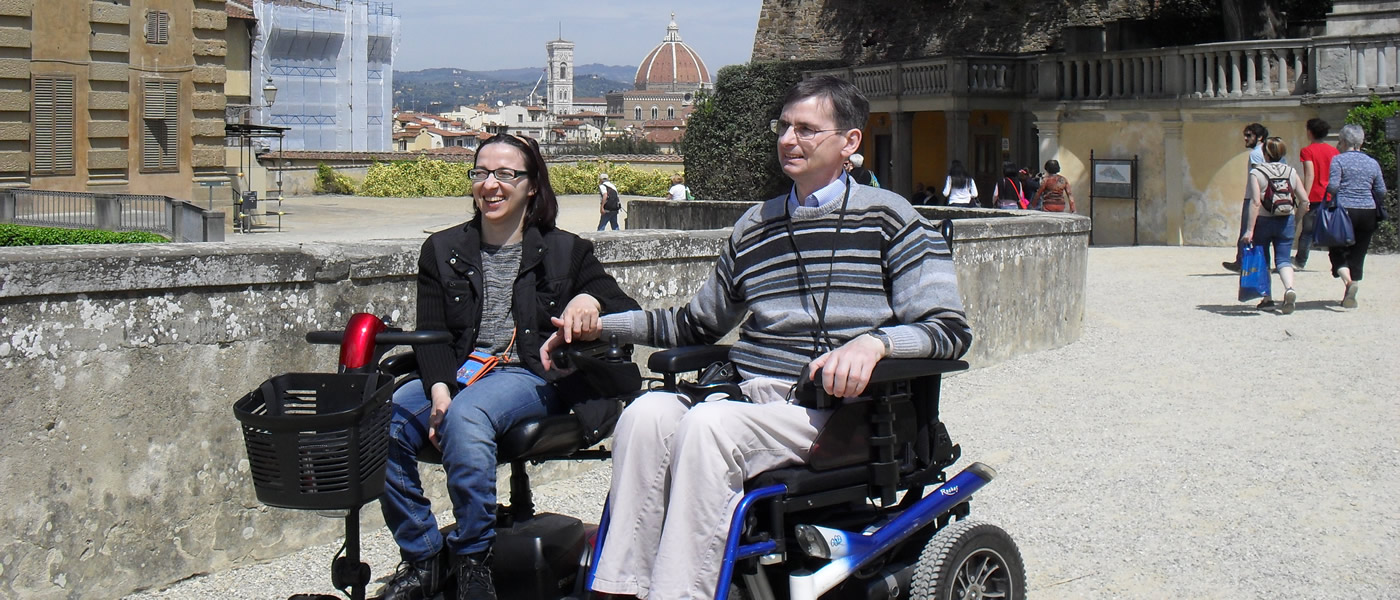 Our Adapted Van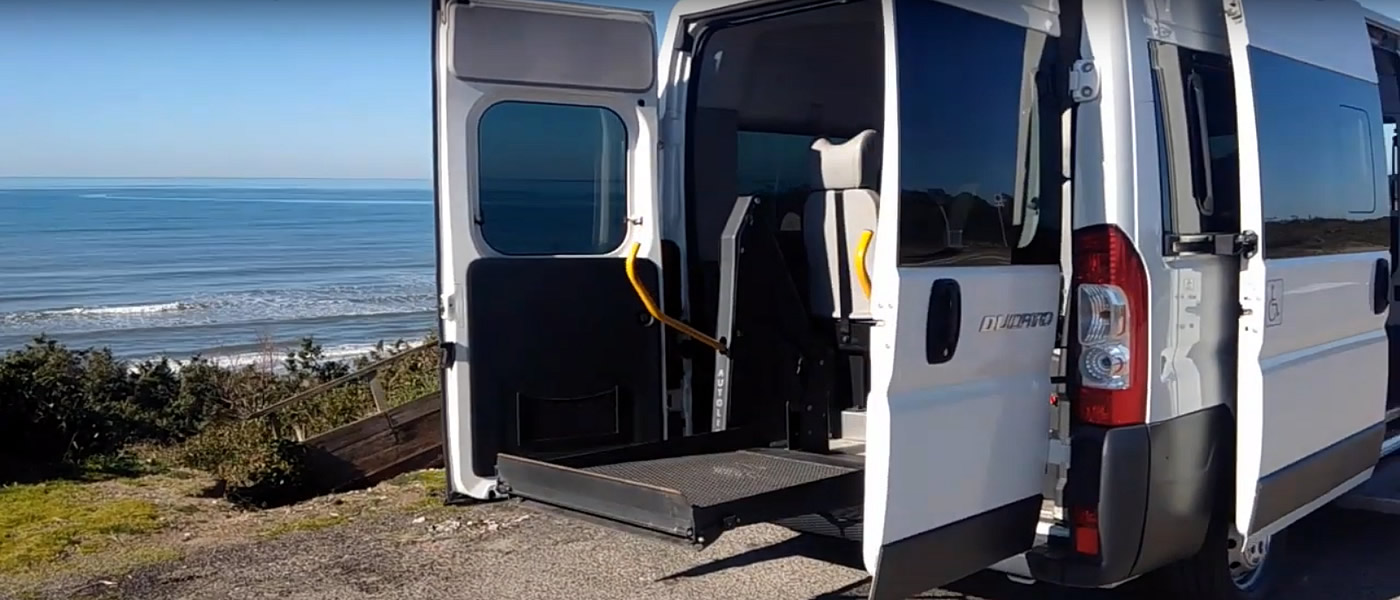 Florence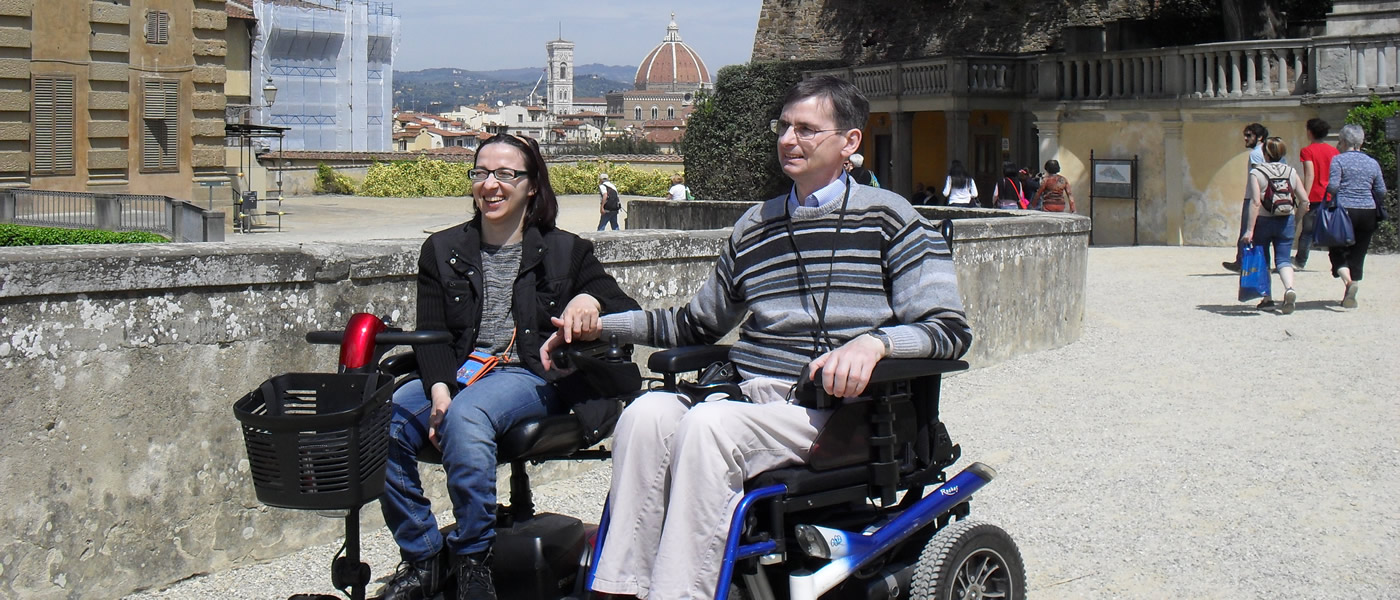 Pisa Wheelchair Accessible Tour
Pisa accessible wheelchair friendly Tuscany tours, near the mouth of the Arno river. Once a city of political and cultural importance, Pisa is now most famous for one of its architectural masterpieces, the Leaning Tower.
Leaning Tower Accessible Tour
The Leaning Tower has made Pisa famous all over the world, and in addition to the tower, the city offers many other interesting things to see worth at least an entire day.
When you first arrive at the beautiful Square of Miracles, your sight will be captivated by the magnificent Tower.
Square of Miracles
Once you have admired the Tower of Pisa from all angles, continue your visit to the other monuments in the Piazza: the Cathedral and the Baptistery.
Along the perimeter of the square, there is also the Cemetery, the Cathedral Museum and the Museum of the Synopses.
On the southeast of the Campo, on the river, you'll find the Museo Nazionale di San Matteo, a fine collection of ecclesiastical art and sculpture, while west along the Arno stands another good museum, the Palazzo Reale, which faces the exquisite little Santa Maria della Spina, on the opposite bank.
Pisa Touring
Most of Pisa accessible wheelchair friendly Tuscany tours historical buildings date to the 11th and 12th centuries. A solid strip of unattractive beach resorts stretches north along the coast from near Pisa to the Ligurian border.
This Riviera della Versilia ought to be something more special, given the dramatic backdrop of the Alpi Apuane, but the beaches share the coastal plain with a railway, motorway and clogged urban roads, while the sea itself is far from being the cleanest in Italy.
Tuscany Riviera
The resort of Viareggio provides a lively diversion on a coastal journey north to the stunning Cinque Terre.
Otherwise, the only real appeal lies inland, exploring the famed marble-quarrying center of Carrara.
Pisa accessible wheelchair friendly Tuscany tours and Accessible Italian Holiday provide a safe and a full accessible tours around Pisa at previewed itineraries with adapted van specifically for disabled holiday.
Booking and Travel
Many sites in Pisa are accessible and can be visited by adapted transport. We viewed and checked for you the main, monuments, churches, museums, hotels and listed here including accessibility details, very important for disabled wheelchair users, opening times and ticket costs.
Pisa accessible wheelchair friendly Tuscany tours add your Pisa Accessible Tours holiday by adapted van, once you have choose the accommodation from a Accessible Accommodations, on the booking form.

Leaning Tower
Pisa wheelchair users Leaning Tower accessible adapted transport tours is the campanile, or ...
San Miniato
San Miniato in the province of Pisa is a historic village that develops on a hill along the Arno halfway ...

Volterra
Pisa wheelchair friendly Volterra accessible Tuscany tours is a walled town with medieval and ...
Pisa Wheelchair Users Accessible Services
Pisa Wheelchair Friendly Accessible Hotels
Day - Venice, Tuscany
Sacramento - USA
5th May 2022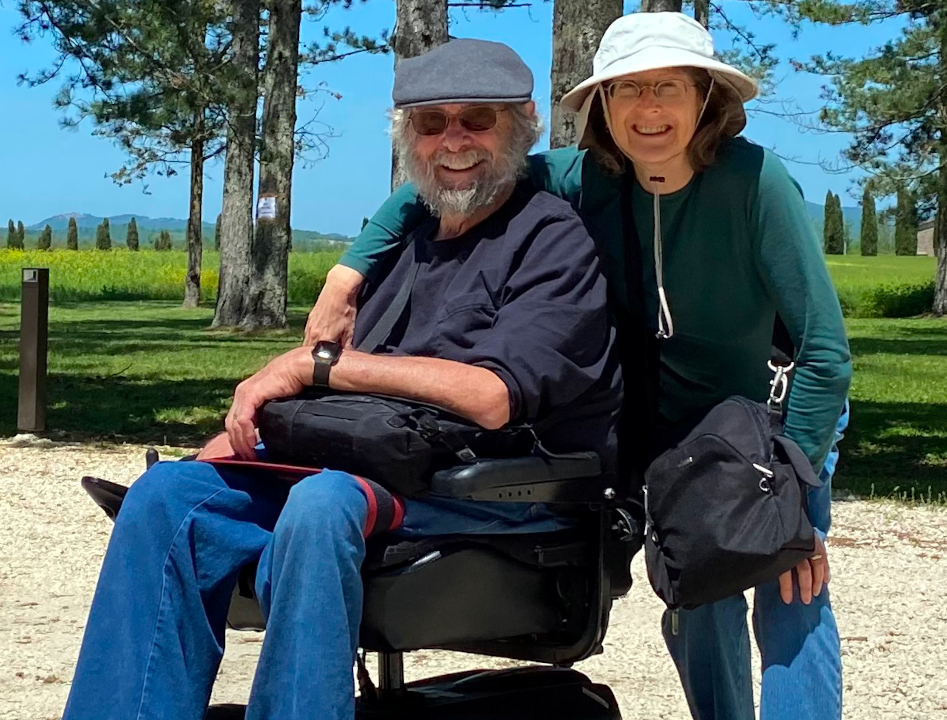 Vincenzo is superb in every way. He is extremely thorough, conscientious and honest ...
Samuel & Watkiss - Sicily
Samuel & Watkiss Families
Merton - UK
21st September 2021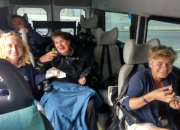 Birgisdottir - Milan
Akureyri - Iceland
15th September 2021 I contacted Accessible Italian Holiday with a very short notice about a transfer from ...
Bonelli - Umbria
Gozo - Malta
13rd September 2021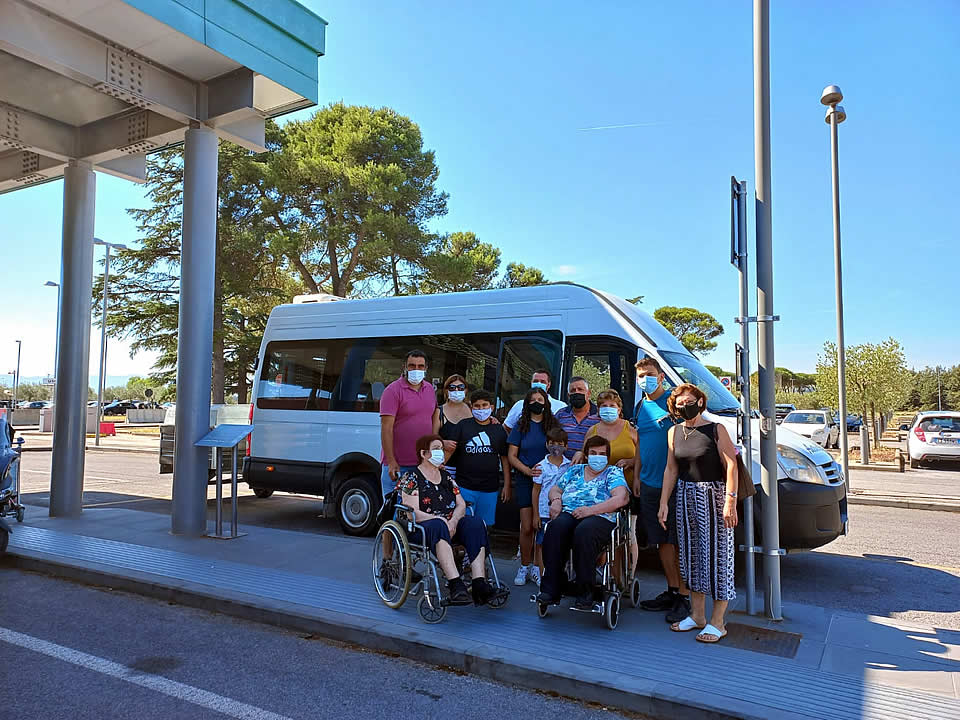 Reifein - Pisa
Atlanta - USA
16th August 2021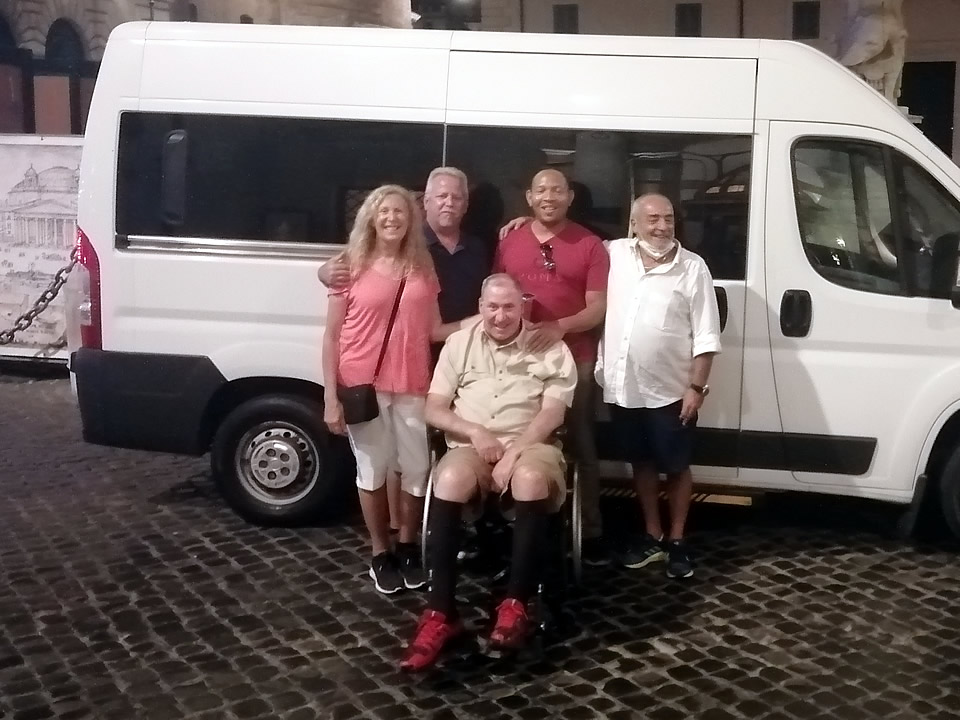 Thompson - Sicily
Triq I Assedju - Malta
20th October 2020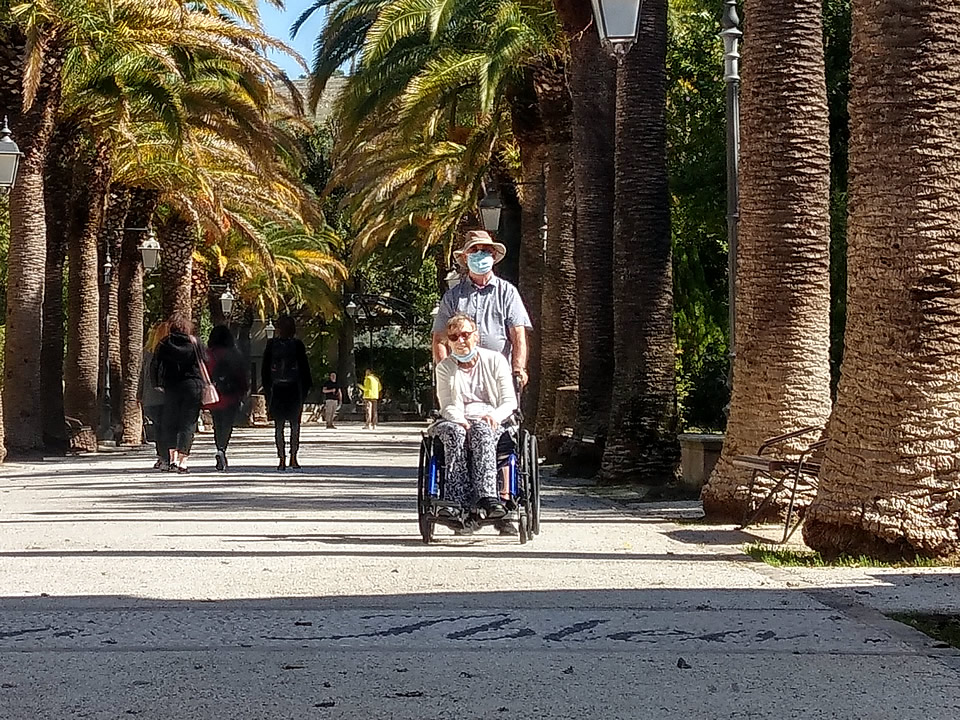 The service provided by Accessible Italian Holiday was exceptional. Vincenzo who ...
Brabant - Naples
Sainte-Catherine - France
29th June 2020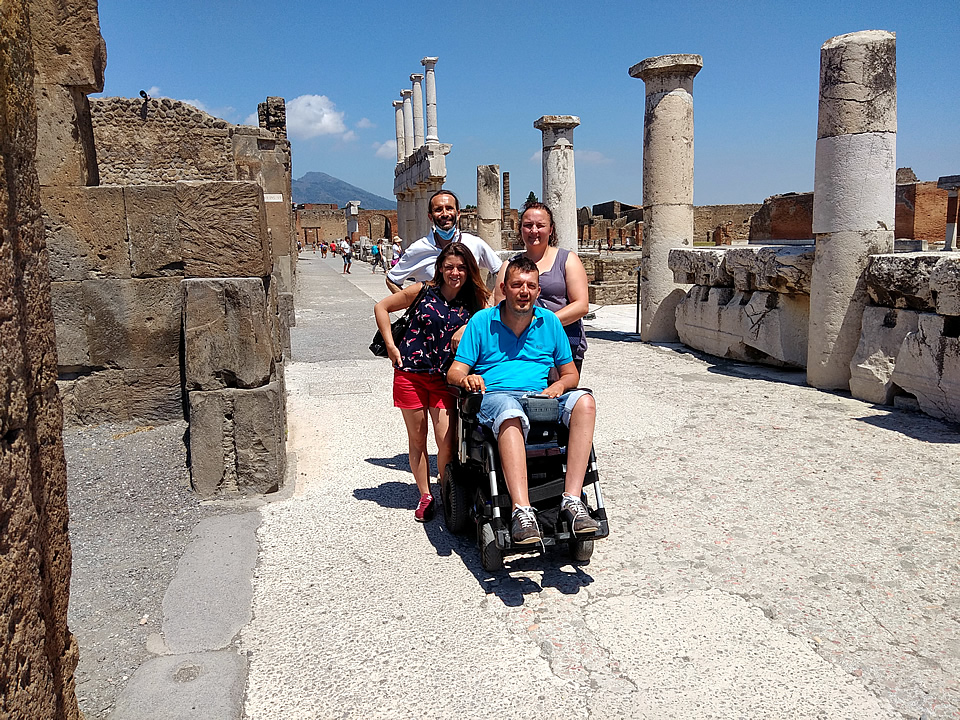 Prydun - Sicily
Hereford - UK
8th March 2020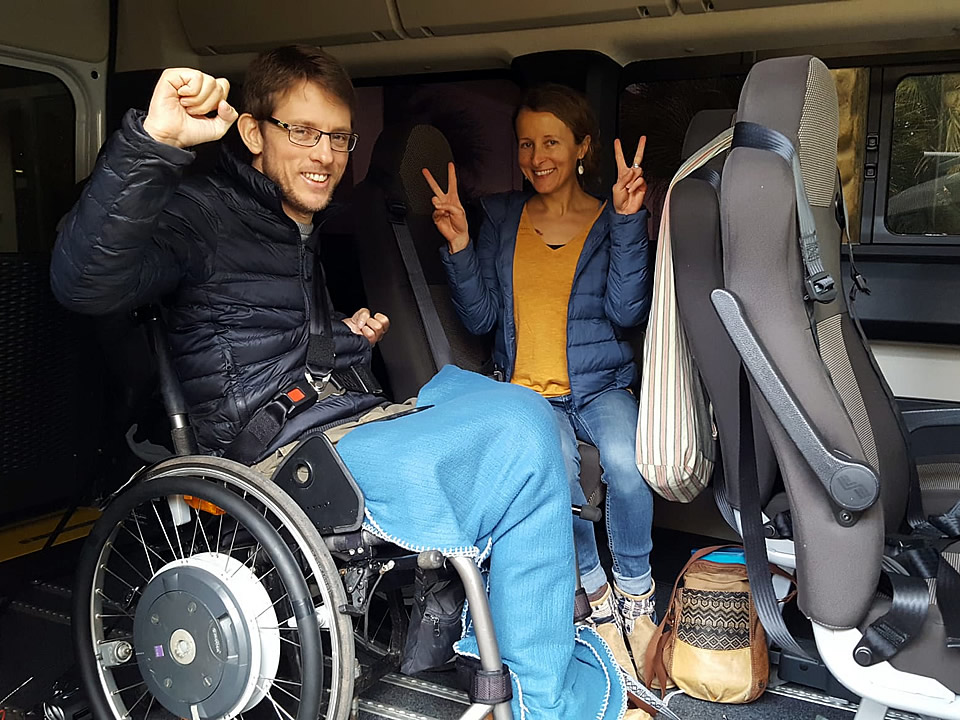 My husband ( who has a spinal cord injury and can't walk ) needed to make a last ...
Rudyk - Sorrento
New York - USA
31st October 2019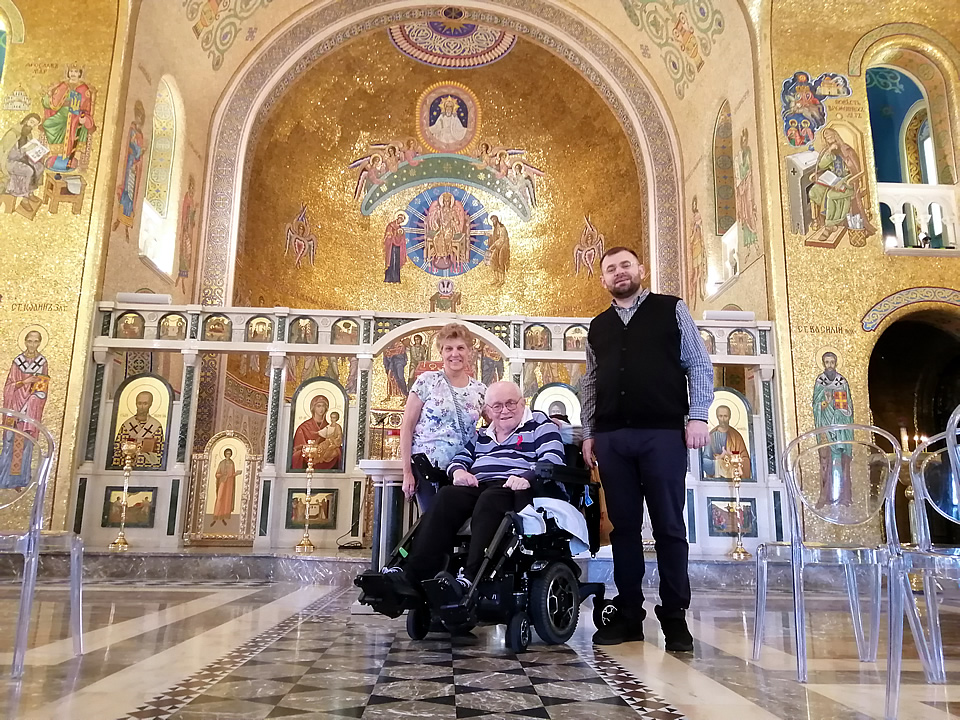 Molski- Sicily
Arizona - USA
19th September 2019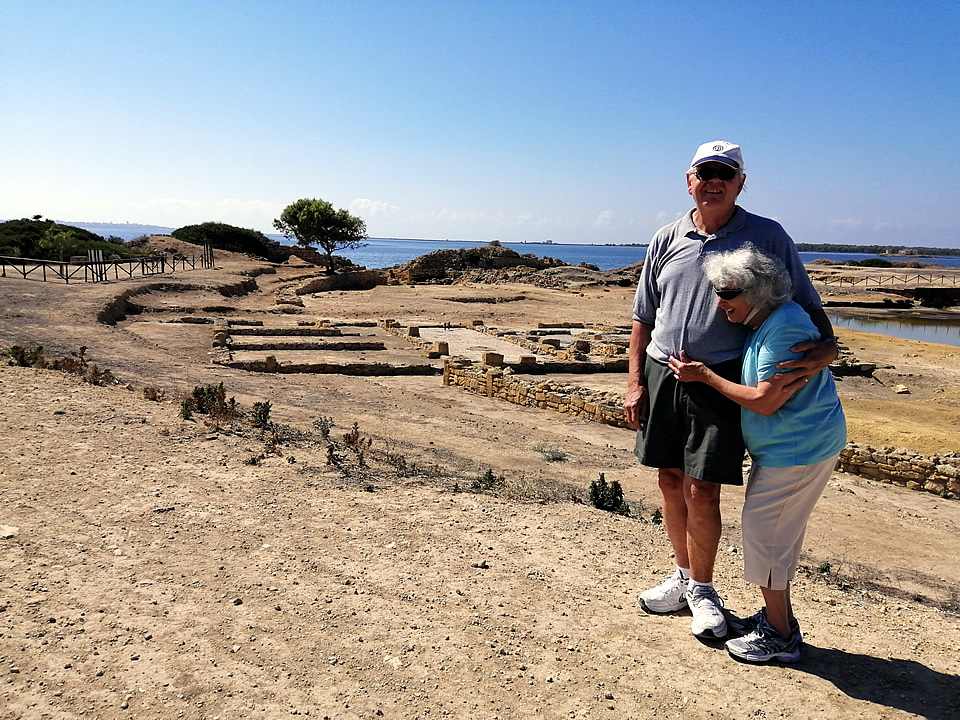 Enzo is a delight to work with. Made helpful suggestions that improved are overall ...
Burns - Bologna
Alpharetta - USA
5th August 2019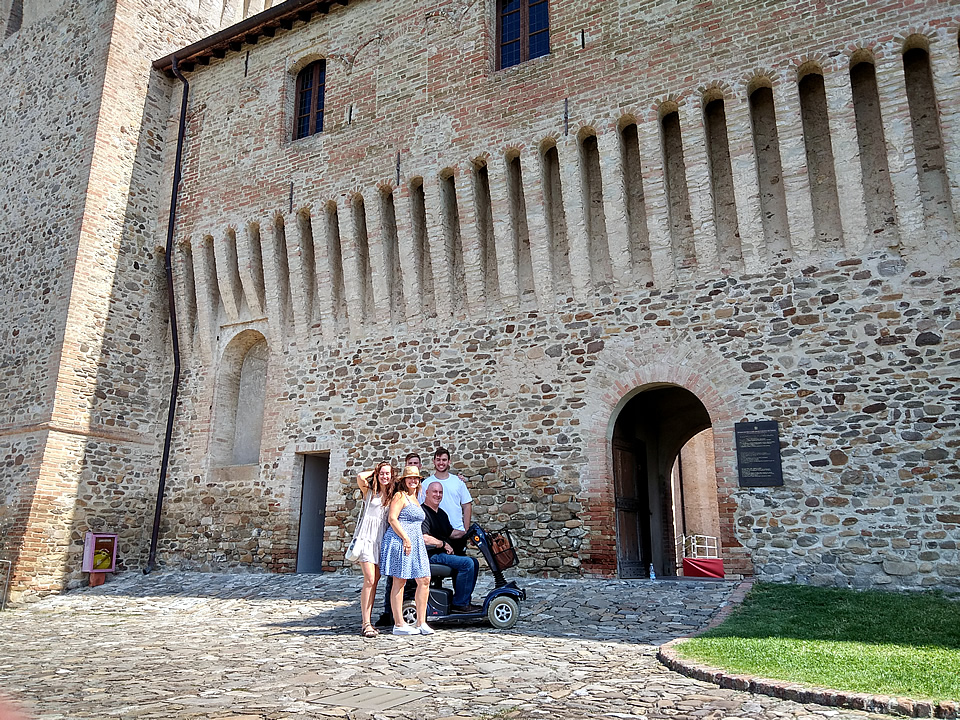 Jones - Rome
Melbourne - Australia
25th July 2019 Raaber - Venice, Lake Como, Florence
Tropiano - Umbria
Philadephia - USA
30th May 2019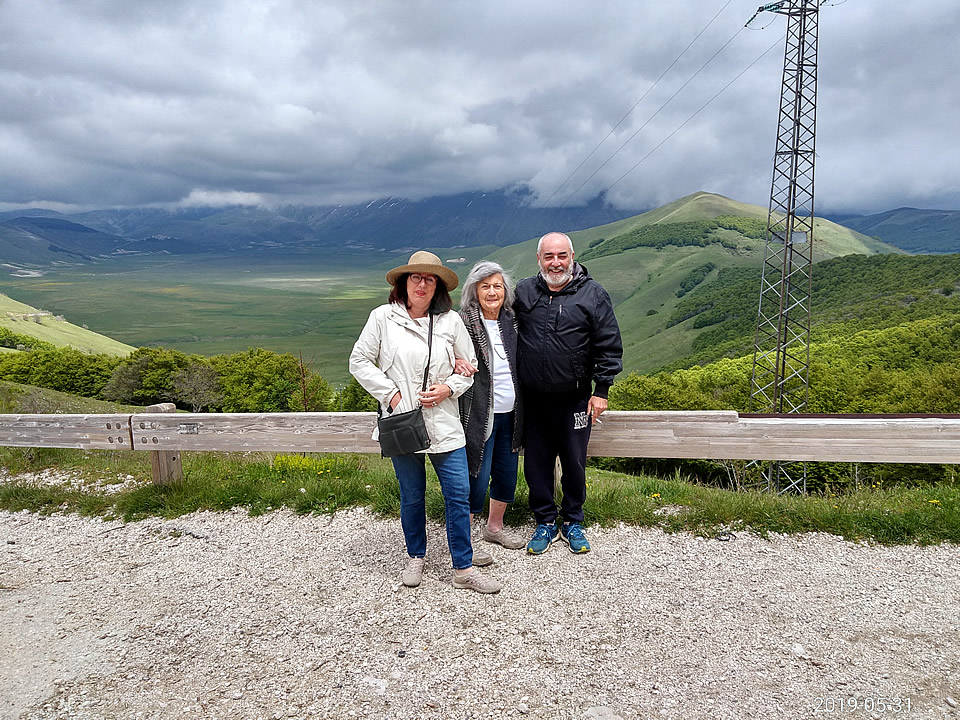 Stapley - Tuscany
Blue Mountains - Australia
17th May 2019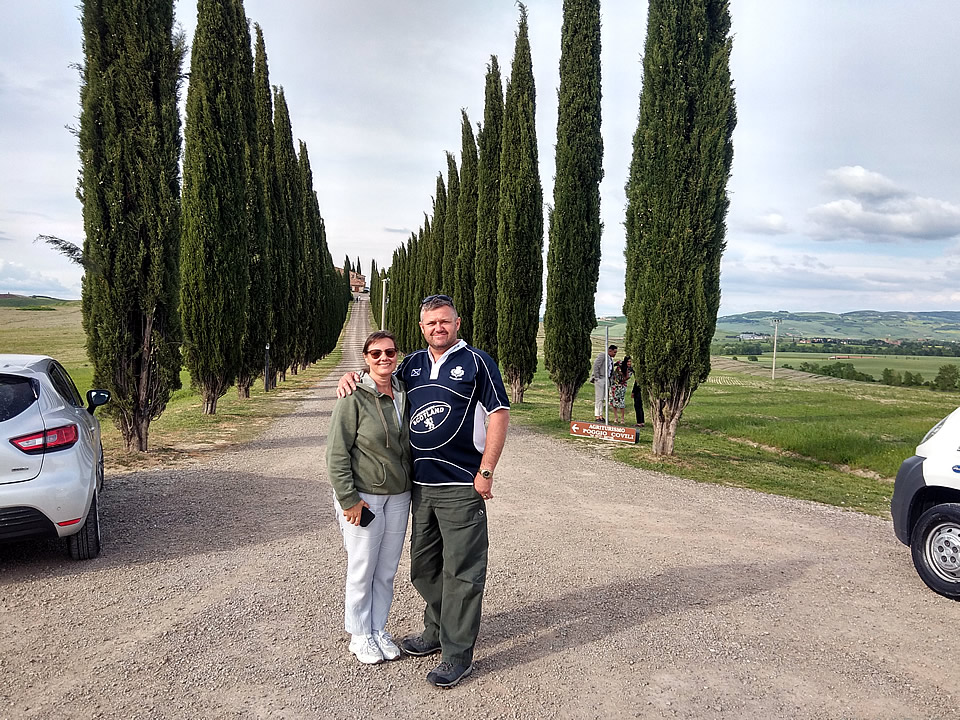 We booked two trips with Enzo, he was wonderful. At all times he made sure we got ...
Carreras - France, Swiss & Italy
Miami- USA
26th March 2019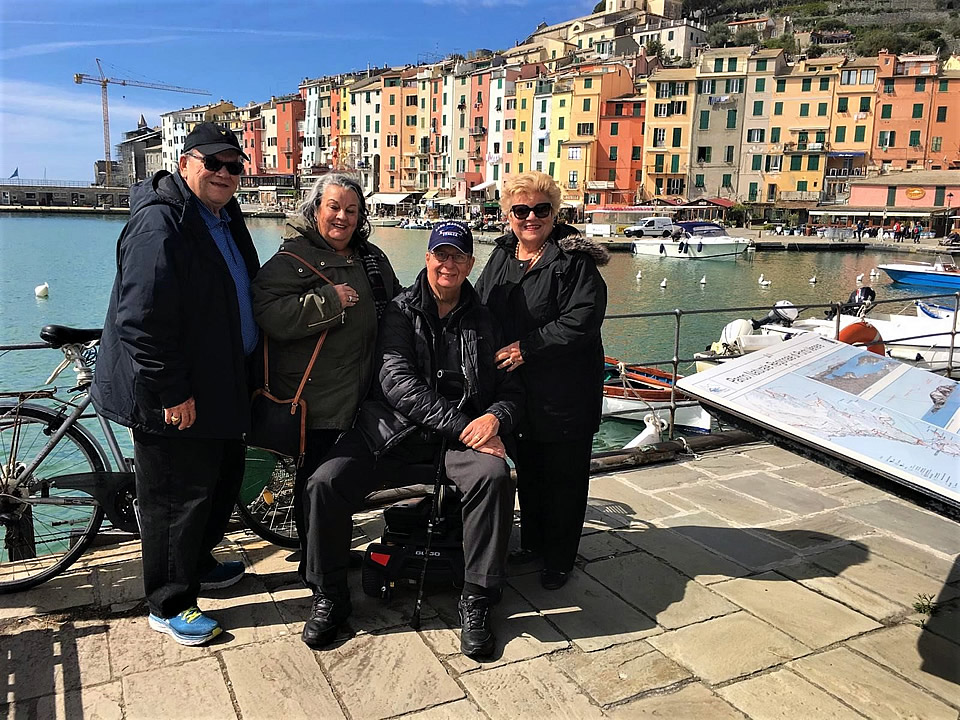 Whittle - Apulia
Cheltenham- UK
19th October 2018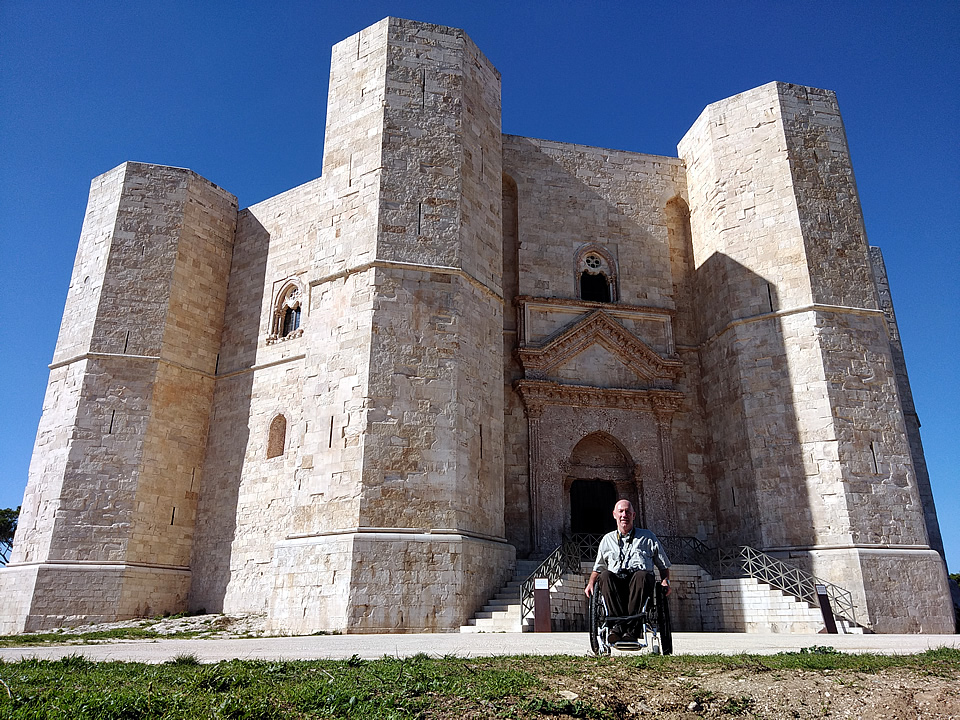 Scheer & Mallett - Apulia
Illinois- USA
5th October 2018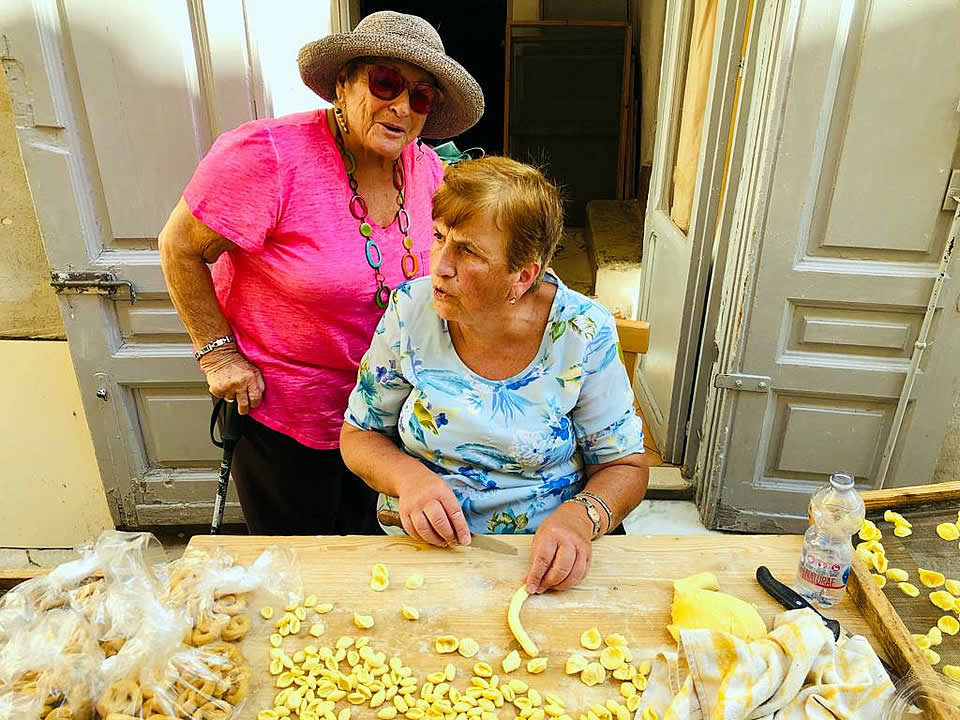 Thank you for a FABULOUS trip. We had so much fun. You were so kind , helpful and ...
Totta - Rome
Long Beach - USA
4th October 2018 Our guide was not only an excellent and reliable driver who met us on time ...
Pieples - Venice Rome Apulia
Miami- USA
14th September 2018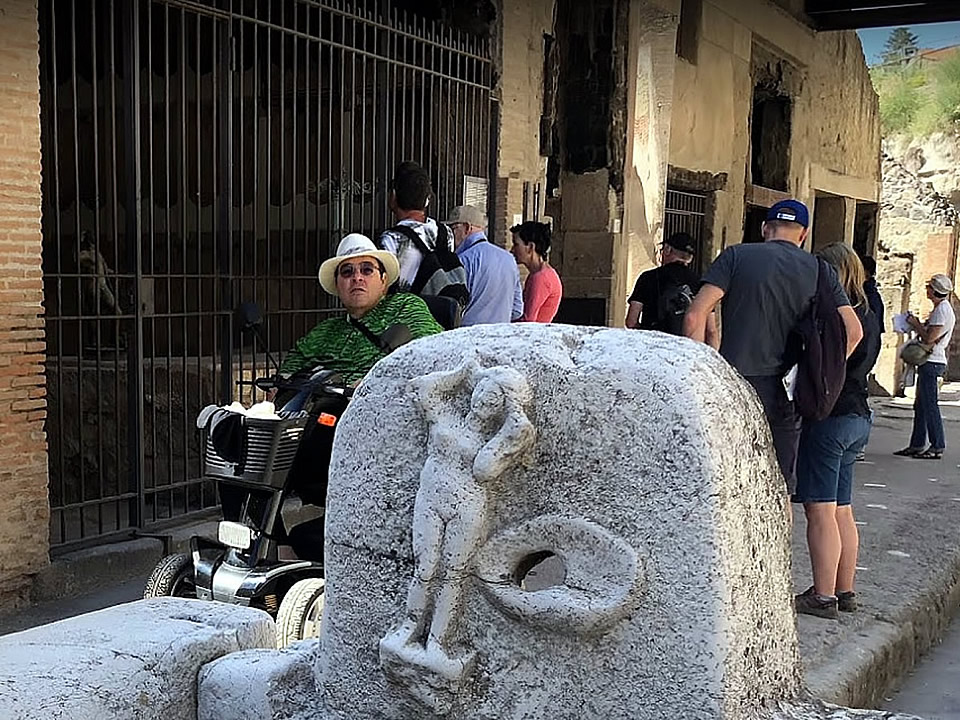 Our family of 4 had a wonderful trip because of Accessible Italian Holidays. Here ...