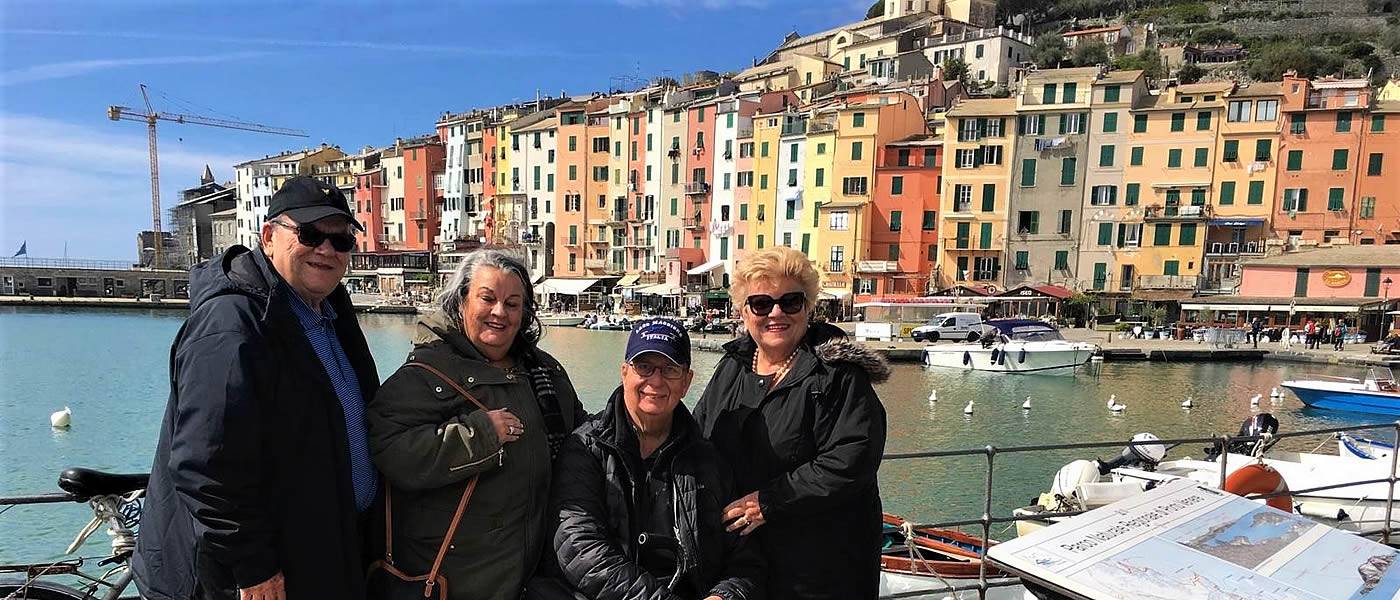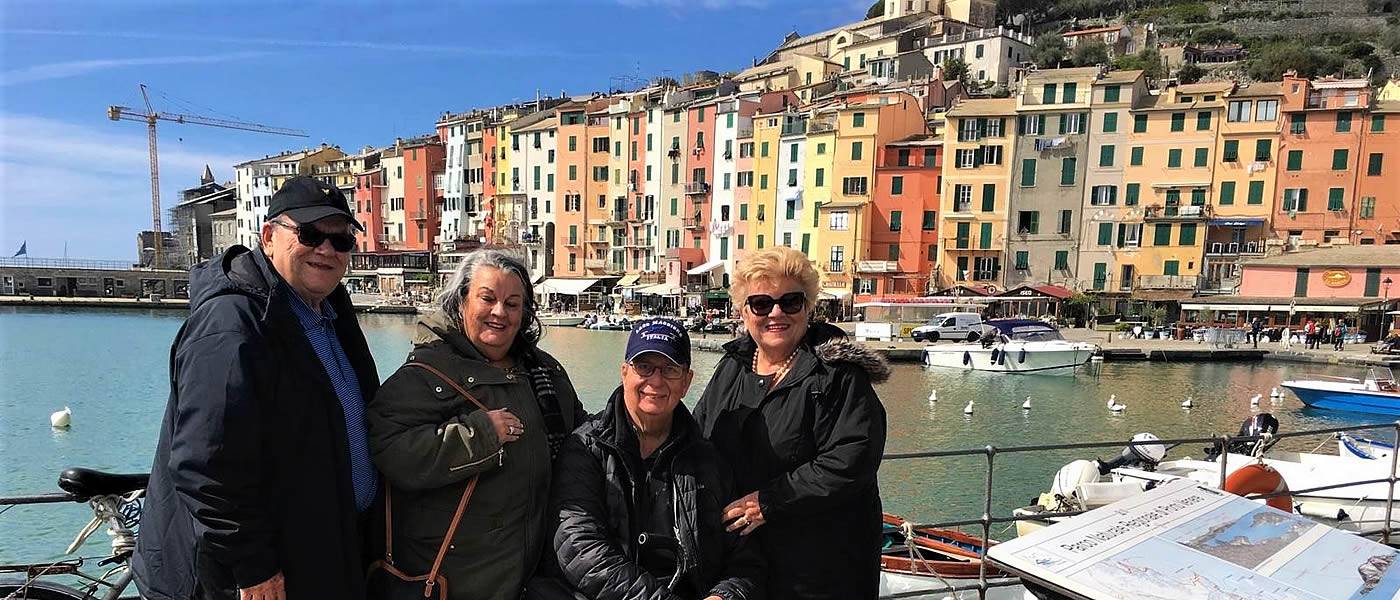 5 Terre Wheelchair Accessible Tours
5 Terre Wheelchair Accessible Tours
5 Terre wheelchair accessible tours traveling to Italy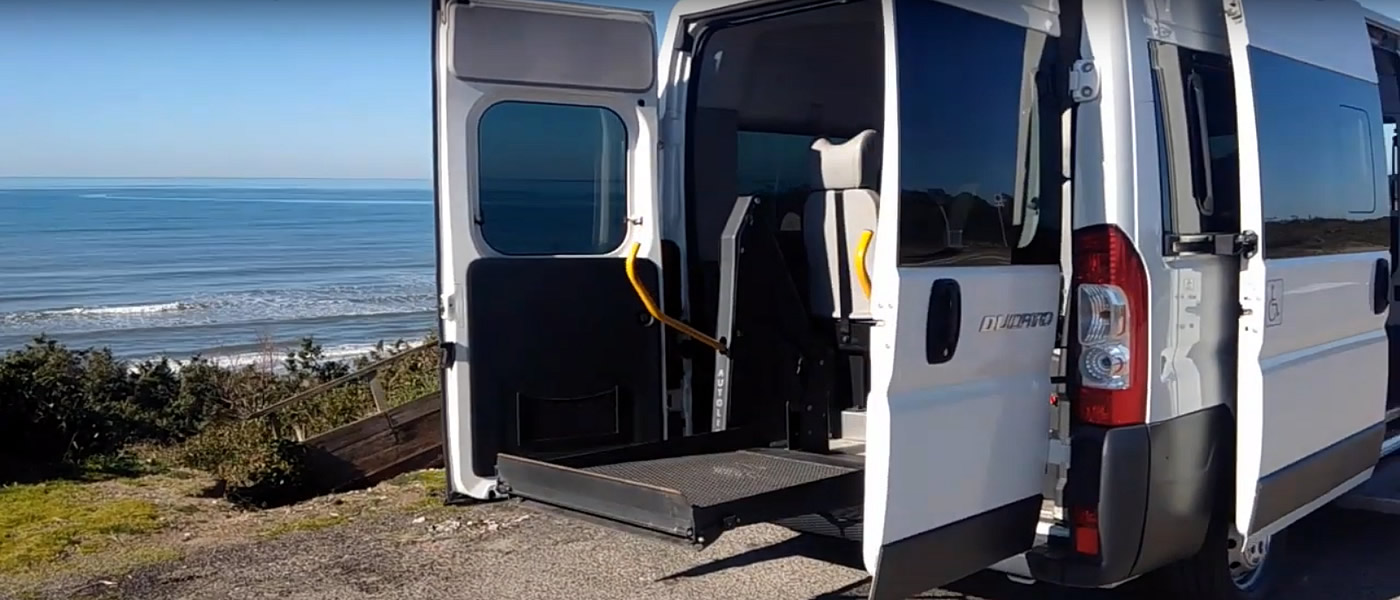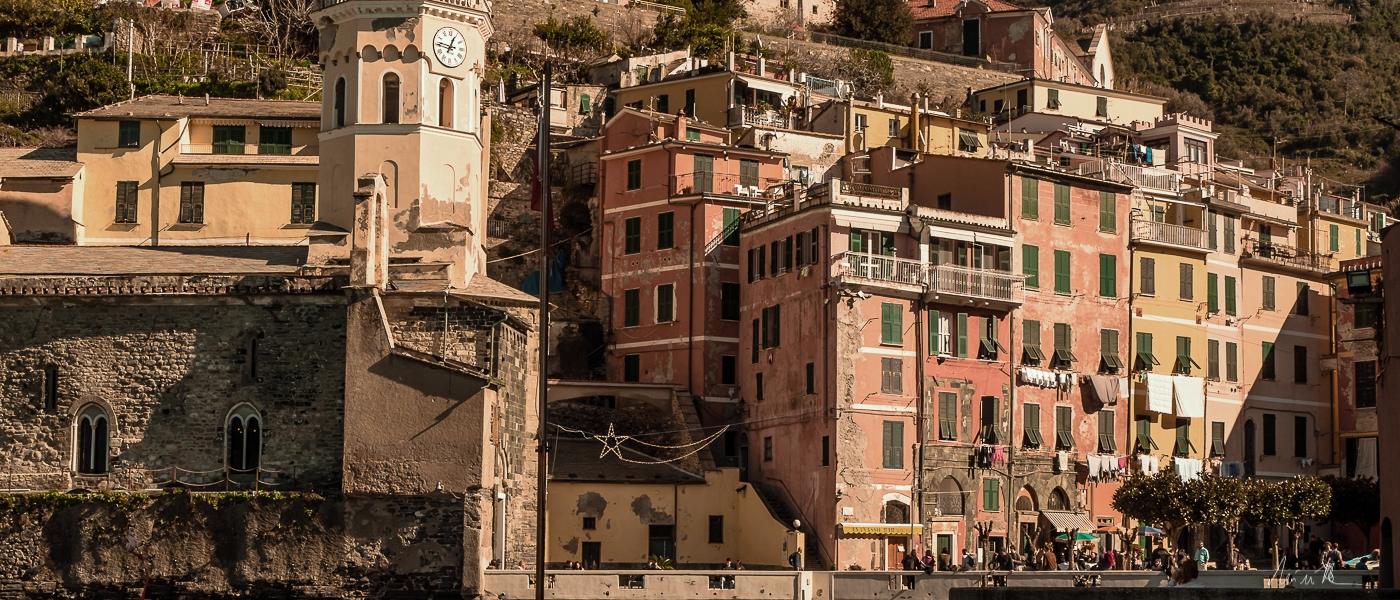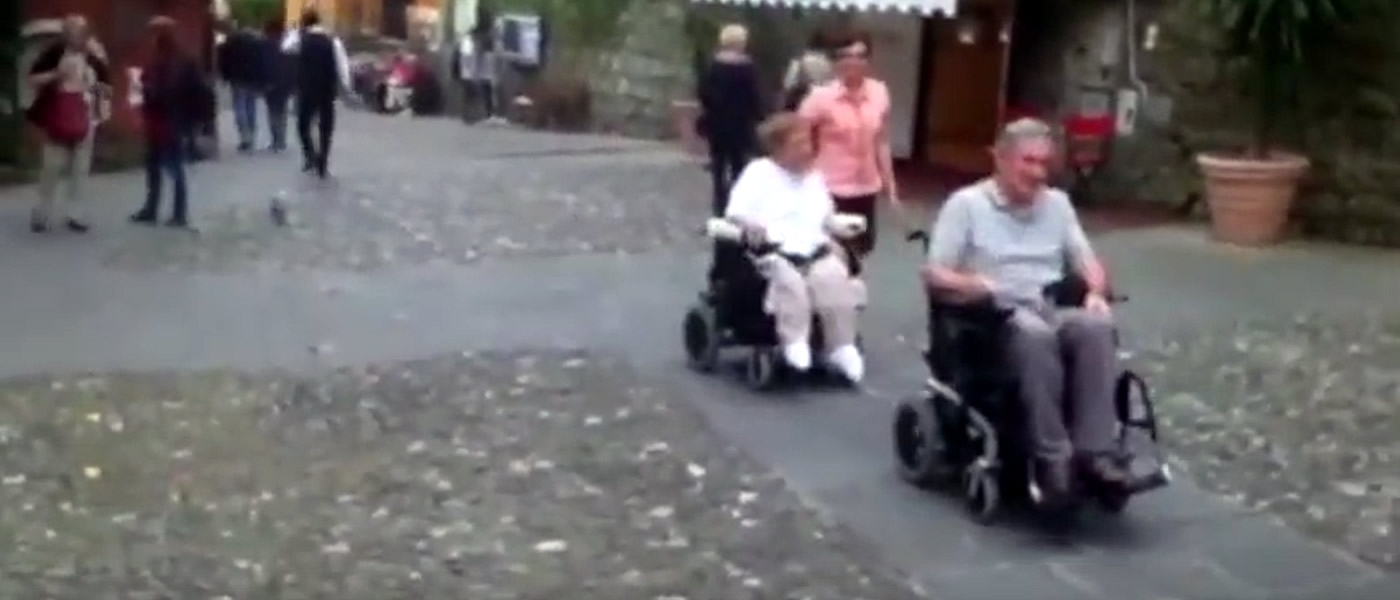 Our Adapted Van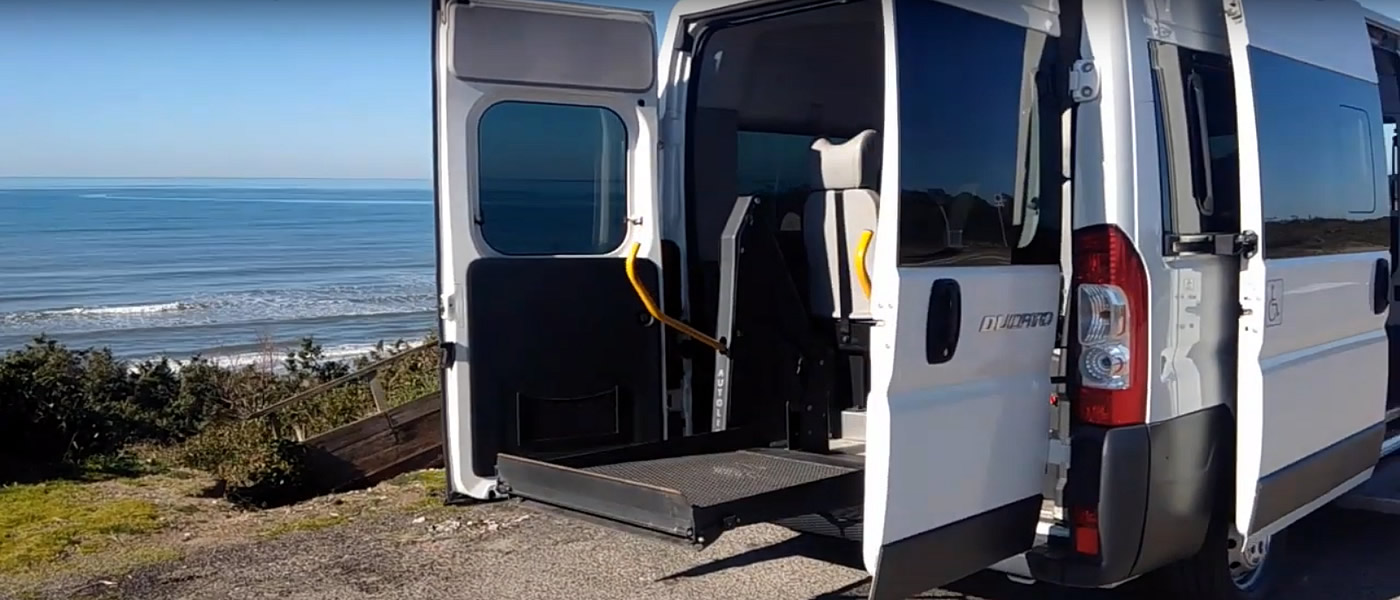 5 Terre
Portofino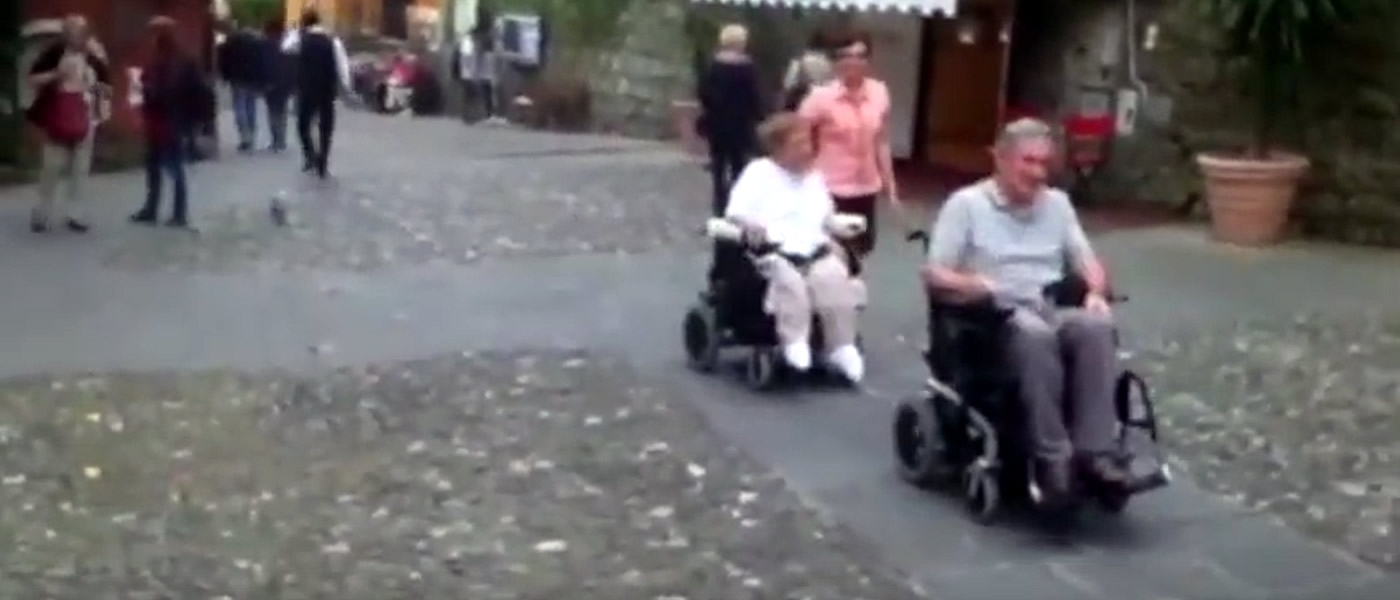 5 Terre Wheelchair Accessible Tours
The name 5 Terre wheelchair accessible tours means a coastal area of ​​Liguria ( in the province of La Spezia ) of about 30 km that extends to the extremity of the Riviera di Levante.
Precisely between the Punta di Mesco and that of Monesteroli.
Private 5 Terre Wheelchair Accessible Tours
Cinque Terre disabled friendly accessible guided tours and cruise shore excursions.
Accessible Italian Holiday provide a safe and a full accessible tours around it at previewed itineraries.
Visit this rich and fascinating land with a specialised tourist guide.
Adapted van transportation specifically designed for disabled tourists traveling on holiday to Italy.
Land of Beauty
"Paradise on Earth" is called by Lord Byron the five villages of fisherman 5 Terre wheelchair accessible tours, located on the Ligurian Coast of the Italian Riviera.
Monterosso, Vernazza, Corniglia, Manarola, e Riomaggiore.
5 Terre wheelchair accessible tours, now UNESCO Heritage site, torn with difficulty to the sea.
These last places are united by the famous Via dell'Amore.
The path that runs over the sea is the most romantic and significant image of a natural fresco of extreme charm.
Modeled by a wise and constant work, starting from the X century and adapted to the needs of man.
Pictures of 5 Terre
First, agricultural.
This is how the characteristic terraces are created, which make this a unique place.
Another location that is part of the UNESCO Heritage site is Porto Venere.
An elegant holiday destination and a perfect combination of nature and architecture, like the other towns on the Ligurian Coast.
It presents a delightful marina, surrounded by the infinite range of colors of the houses, the steep stairways and narrow alleys.
In front of Porto Venere stand the three islands of Palmaria, Tino and Tinetto, all part of the 5 Terre wheelchair accessible tours Regional Park of Porto Venere.
Book & Travel
With Accessible Italian Holiday you will discover the beauties, the history, the art, the traditions, the food and wine of the province of La Spezia and of Liguria of Levante.

Monterosso al Mare
The 5 Terre of Liguria are one of the most popular tourist destinations for those visiting Italy. Their ...

Porto Venere
Porto Venere, one of the pearls of the Italian Riviera. Visiting it means discovering one of the most ...

Portofino
Portofino is one of the most characteristic and exclusive villages of the Mediterranean, not only ...

Riomaggiore
Riomaggiore is the easternmost of the Cinque Terre, the first village you come to when coming ...

Santa Margherita Ligure
Santa Margherita Ligure is located in a closed valley between the promontory of Portofino and ...

Vernazza
Vernazza is one of those villages of 5 Terre to visit at least once in your life. The pearl of the Cinque ...
5 Terre wheelchair accessible Services
5 Terre wheelchair accessible Hotels
Day - Venice, Tuscany
Sacramento - USA
5th May 2022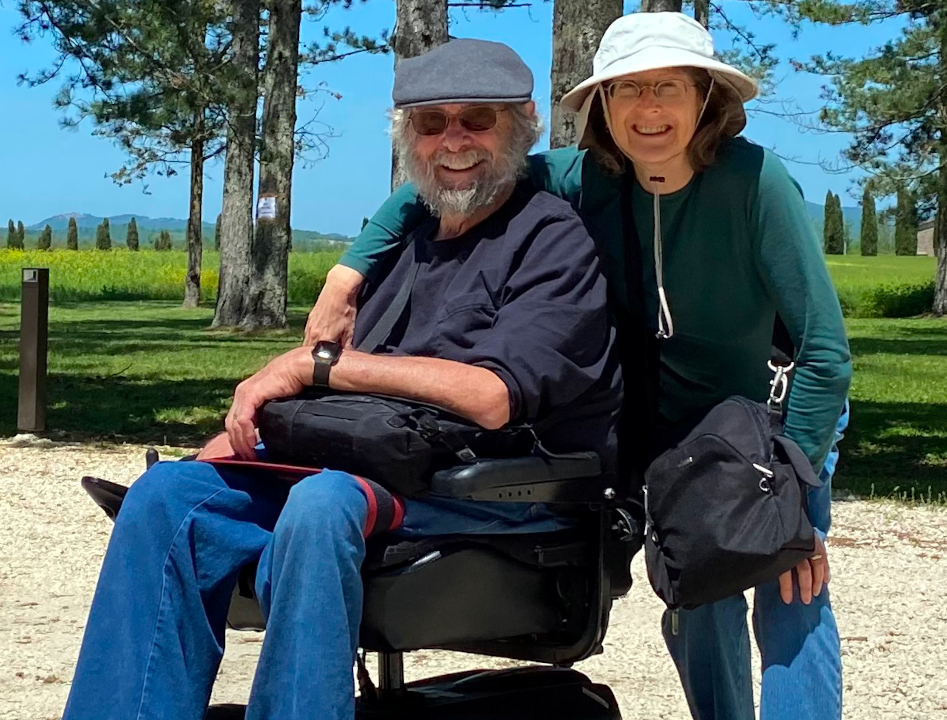 Vincenzo is superb in every way. He is extremely thorough, conscientious and honest ...
Samuel & Watkiss - Sicily
Samuel & Watkiss Families
Merton - UK
21st September 2021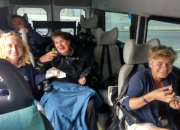 Birgisdottir - Milan
Akureyri - Iceland
15th September 2021 I contacted Accessible Italian Holiday with a very short notice about a transfer from ...
Bonelli - Umbria
Gozo - Malta
13rd September 2021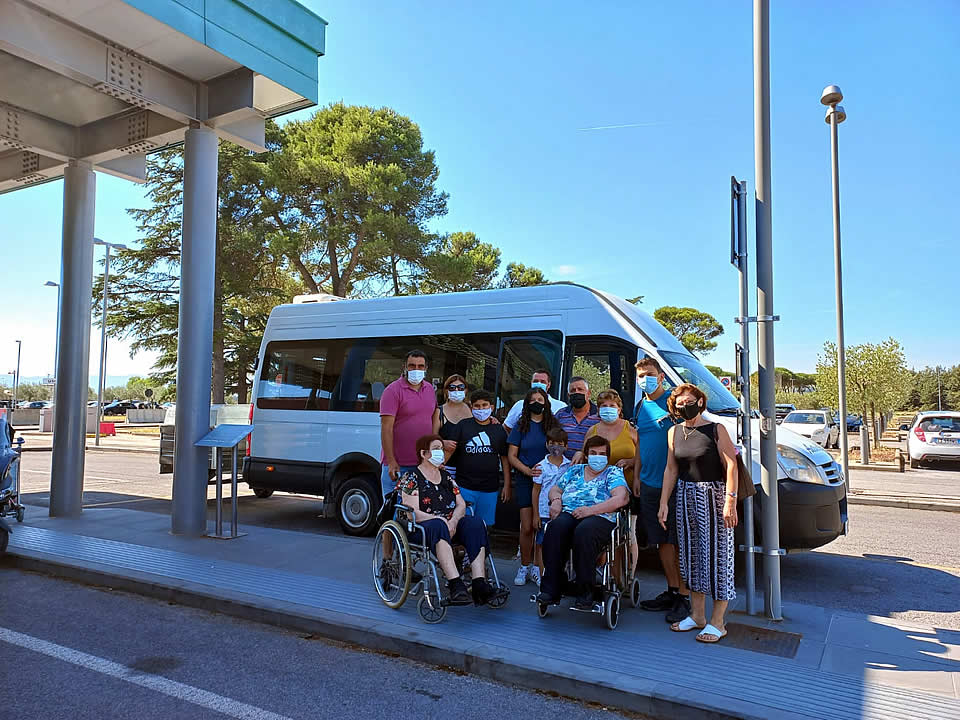 Reifein - Pisa
Atlanta - USA
16th August 2021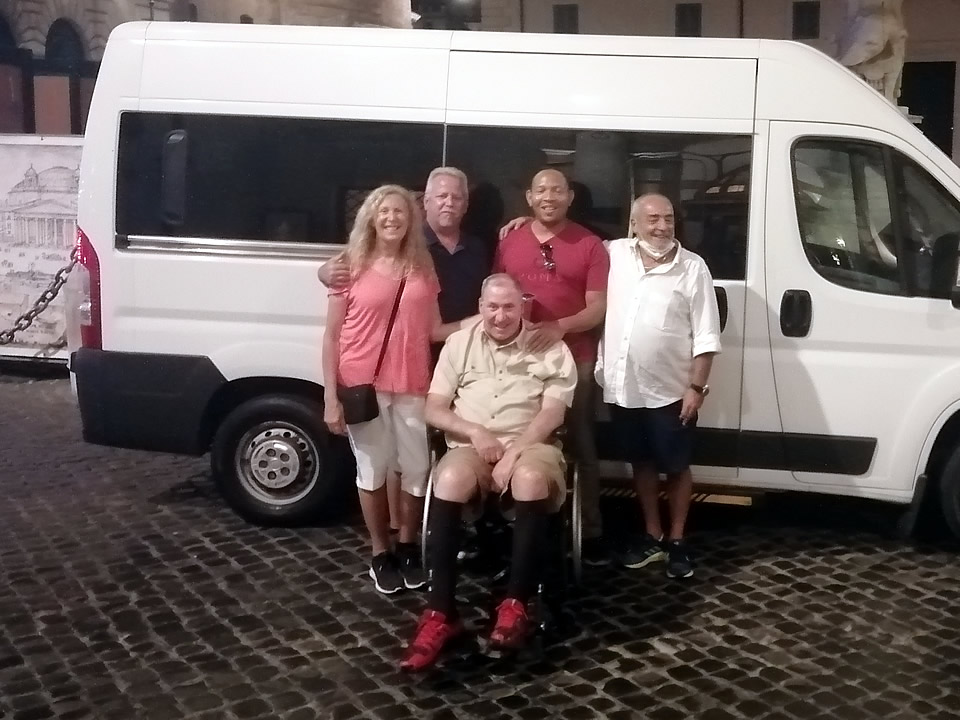 Thompson - Sicily
Triq I Assedju - Malta
20th October 2020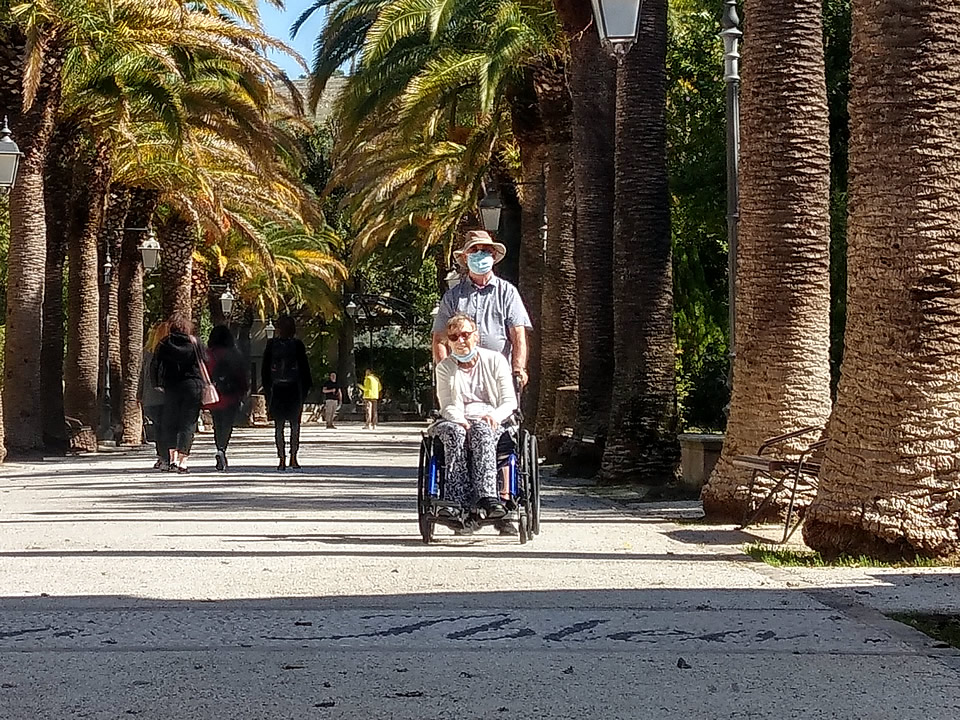 The service provided by Accessible Italian Holiday was exceptional. Vincenzo who ...
Brabant - Naples
Sainte-Catherine - France
29th June 2020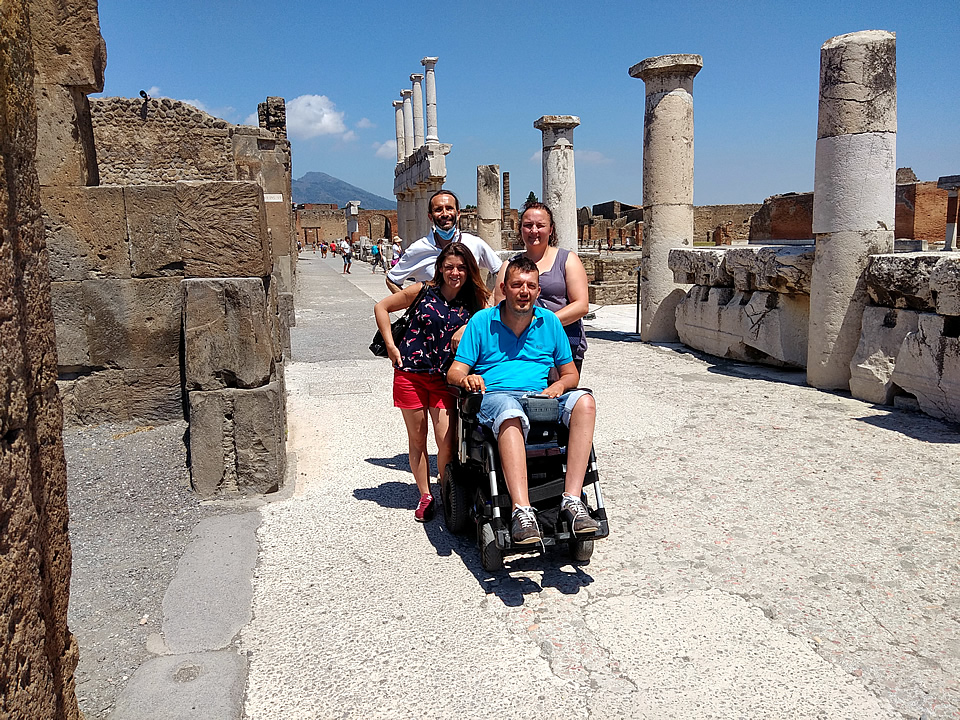 Prydun - Sicily
Hereford - UK
8th March 2020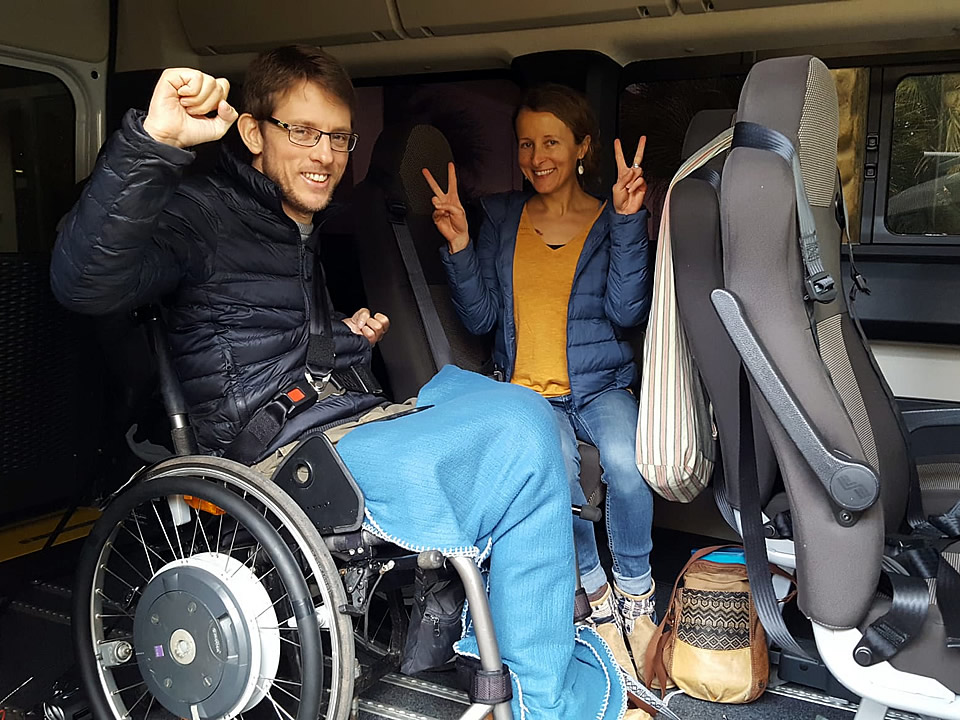 My husband ( who has a spinal cord injury and can't walk ) needed to make a last ...
Rudyk - Sorrento
New York - USA
31st October 2019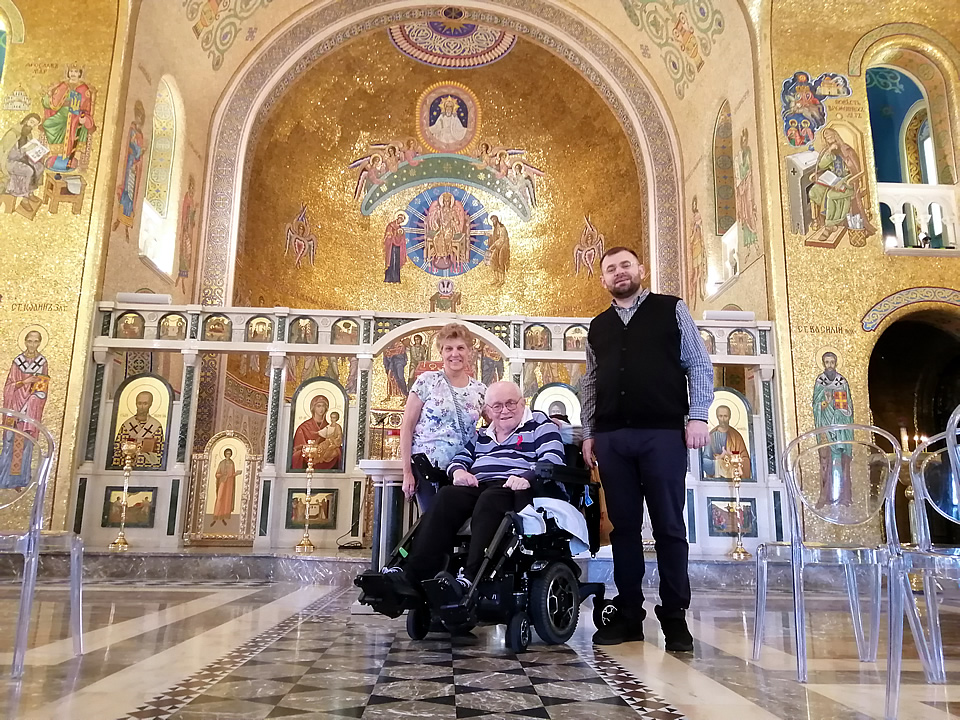 Molski- Sicily
Arizona - USA
19th September 2019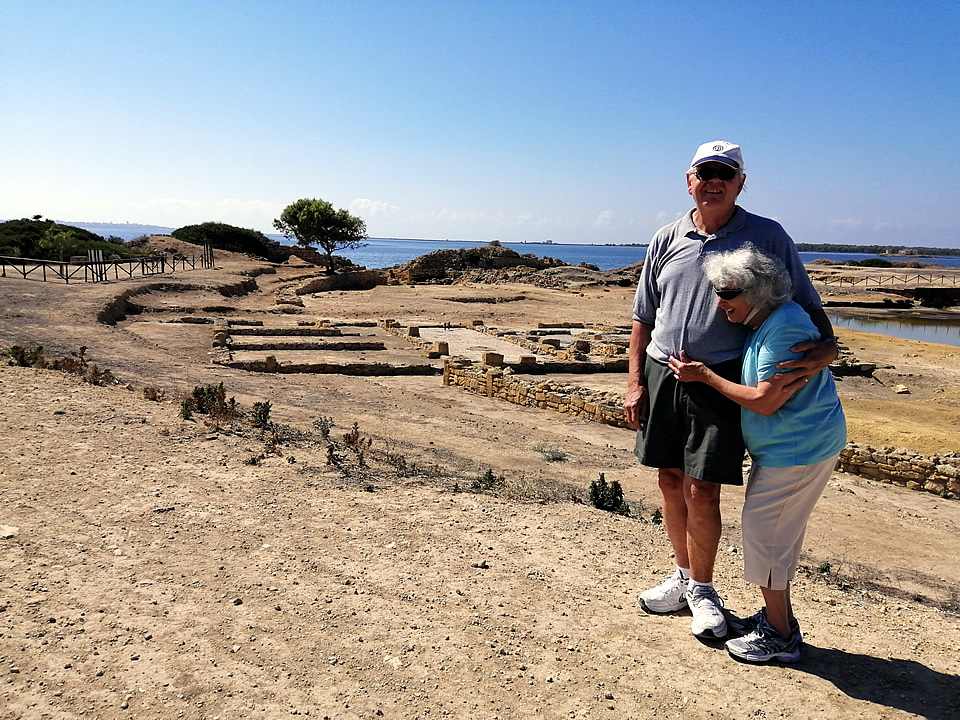 Enzo is a delight to work with. Made helpful suggestions that improved are overall ...
Burns - Bologna
Alpharetta - USA
5th August 2019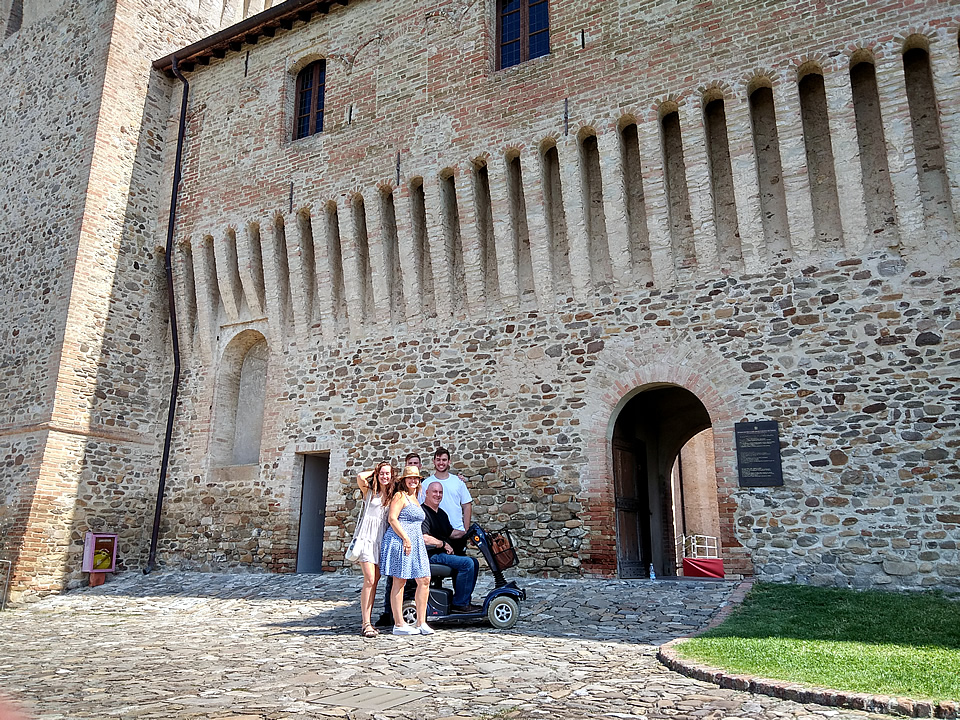 Jones - Rome
Melbourne - Australia
25th July 2019 Raaber - Venice, Lake Como, Florence
Tropiano - Umbria
Philadephia - USA
30th May 2019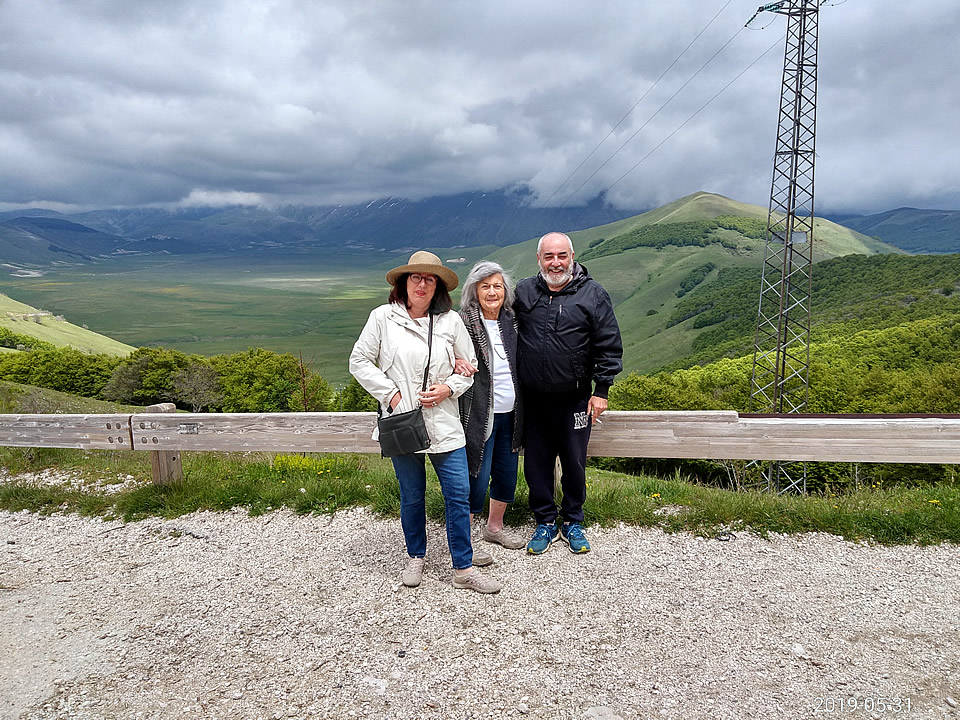 Stapley - Tuscany
Blue Mountains - Australia
17th May 2019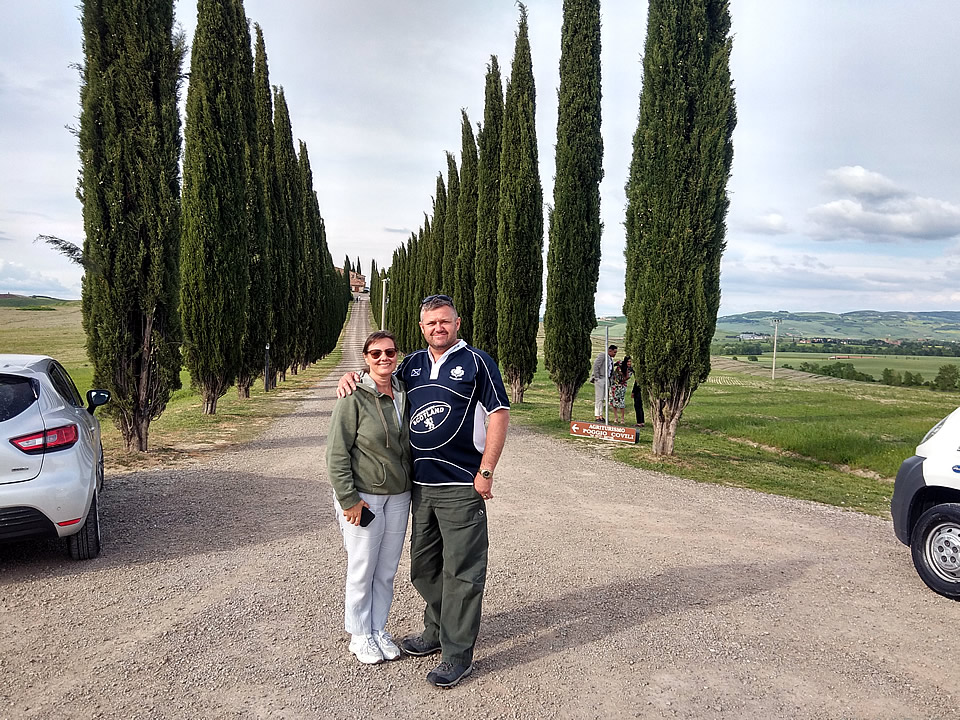 We booked two trips with Enzo, he was wonderful. At all times he made sure we got ...
Carreras - France, Swiss & Italy
Miami- USA
26th March 2019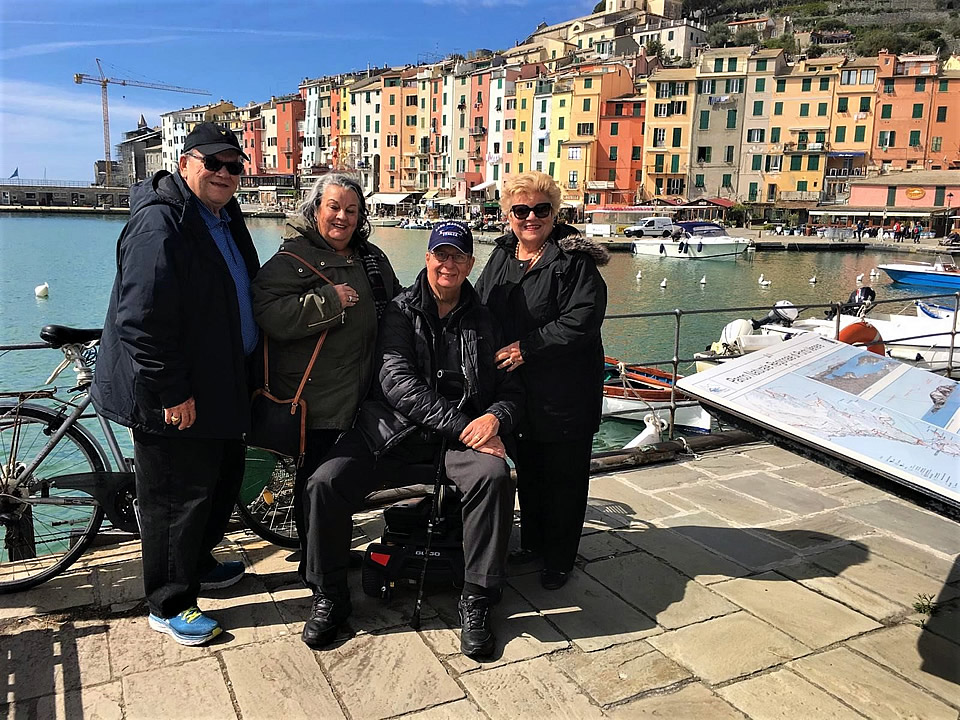 Whittle - Apulia
Cheltenham- UK
19th October 2018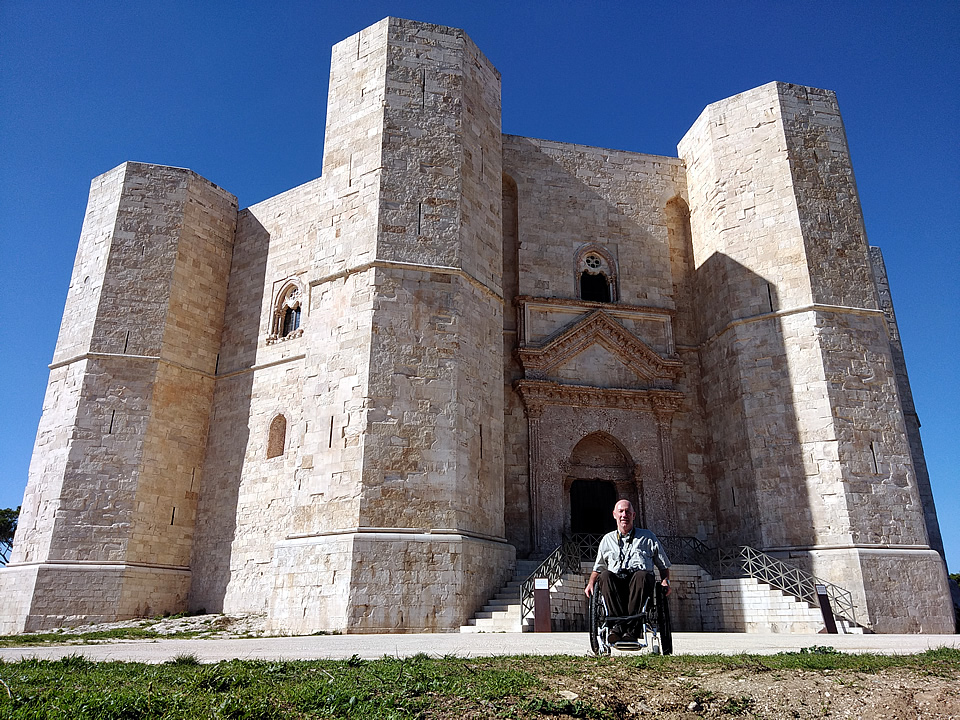 Scheer & Mallett - Apulia
Illinois- USA
5th October 2018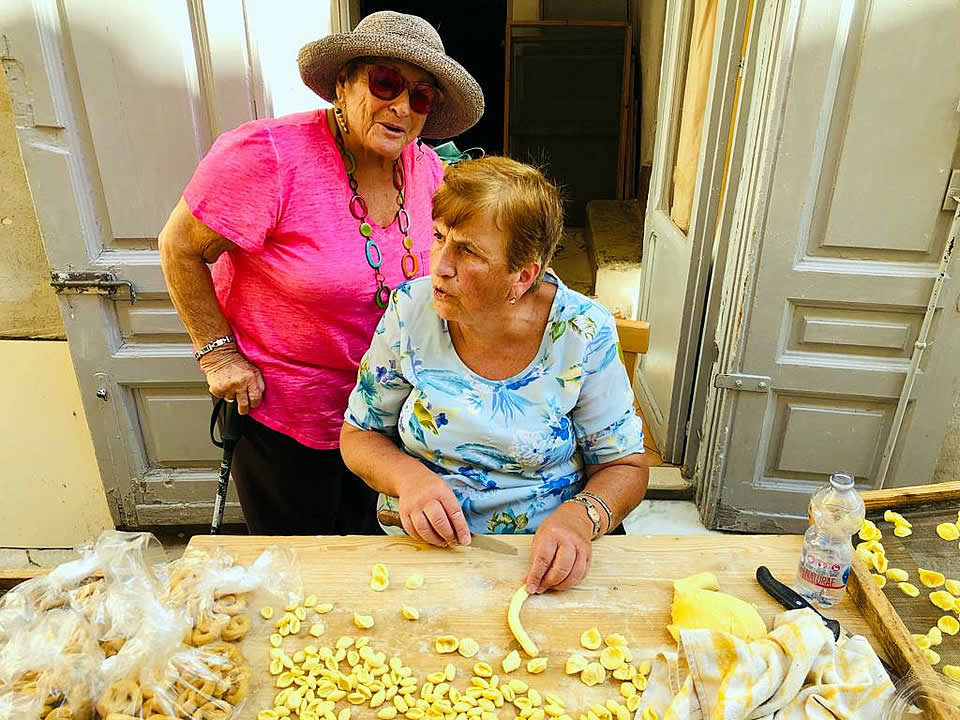 Thank you for a FABULOUS trip. We had so much fun. You were so kind , helpful and ...
Totta - Rome
Long Beach - USA
4th October 2018 Our guide was not only an excellent and reliable driver who met us on time ...
Pieples - Venice Rome Apulia
Miami- USA
14th September 2018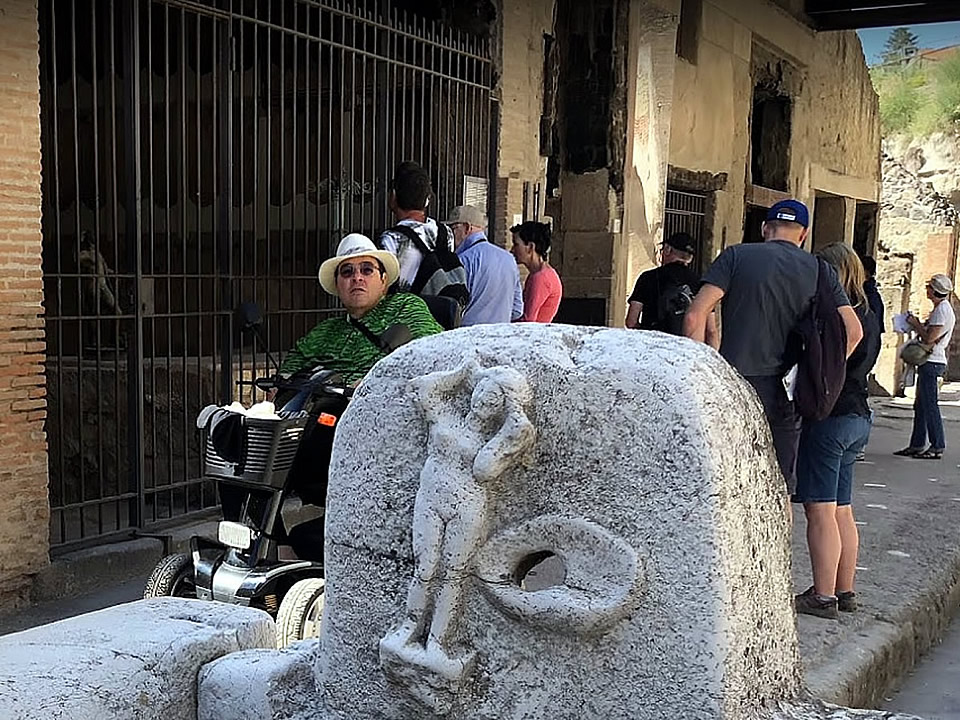 Our family of 4 had a wonderful trip because of Accessible Italian Holidays. Here ...