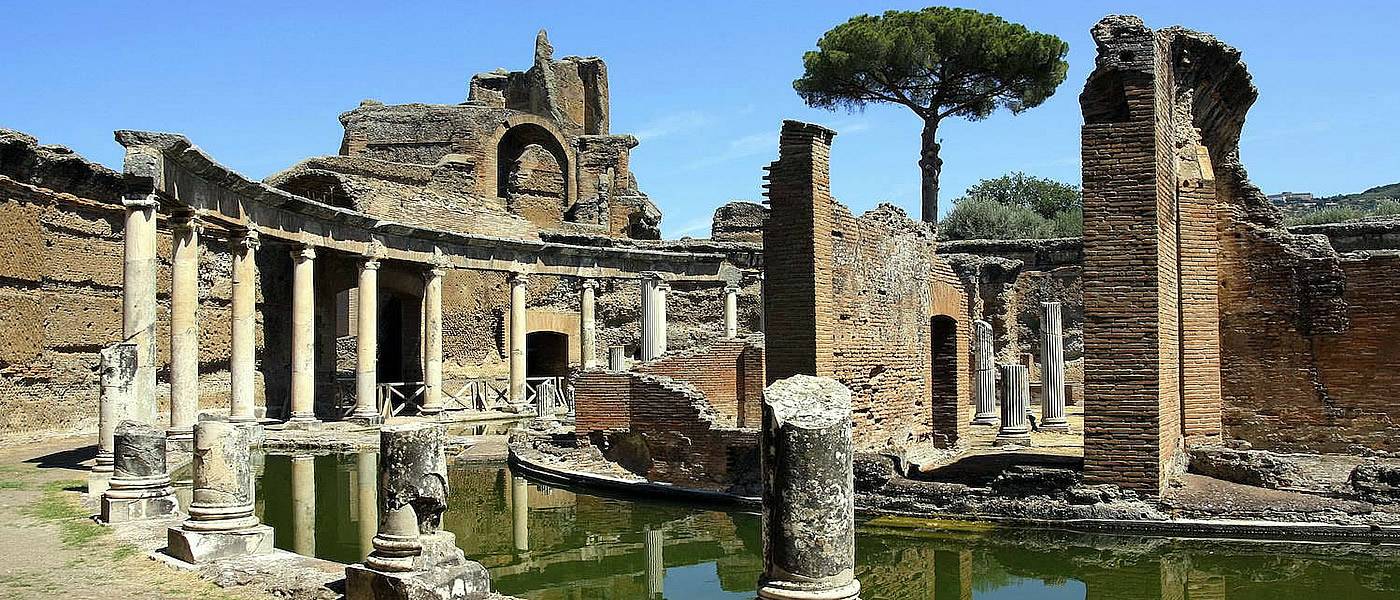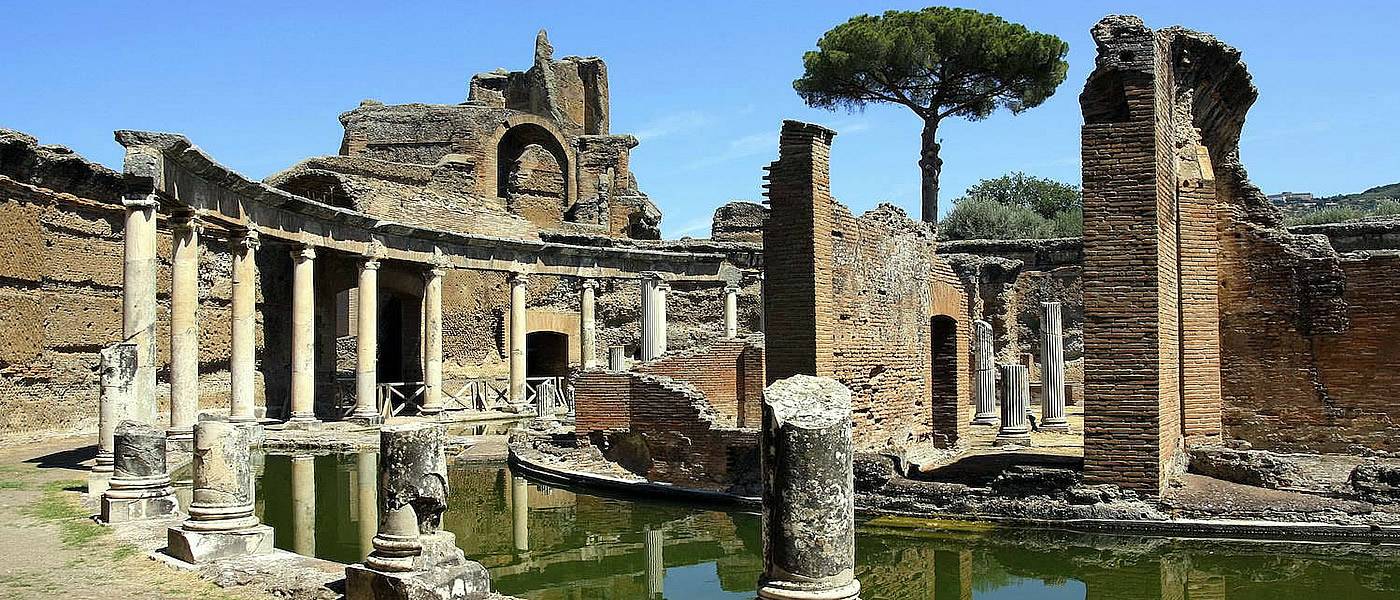 Hadrian Villa Wheelchair Accessible Tours
Hadrian Villa Wheelchair Accessible Tours
Hadrian Villa Wheelchair Accessible Tours Tivoli Excursions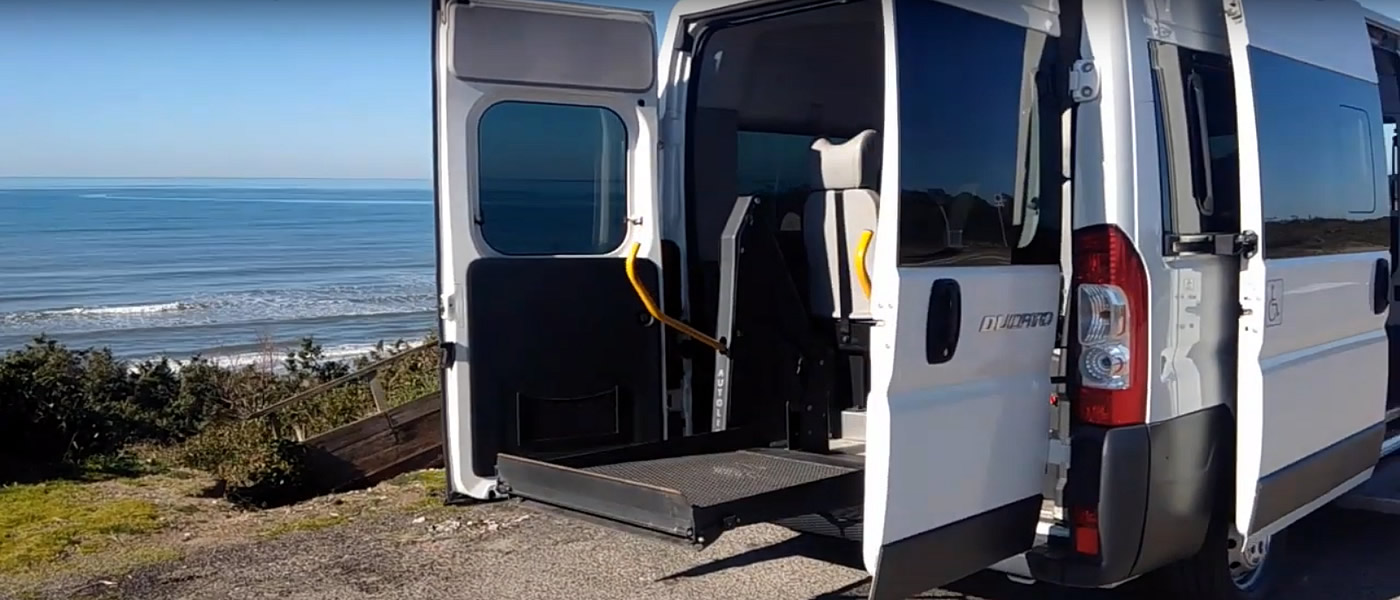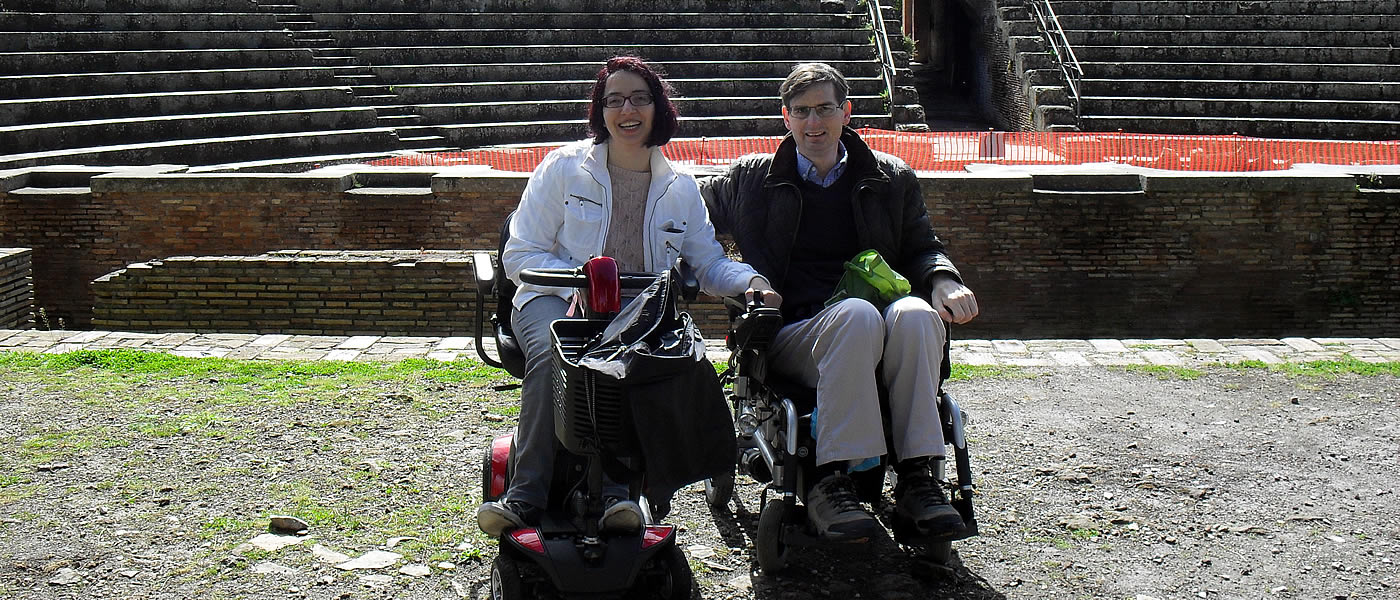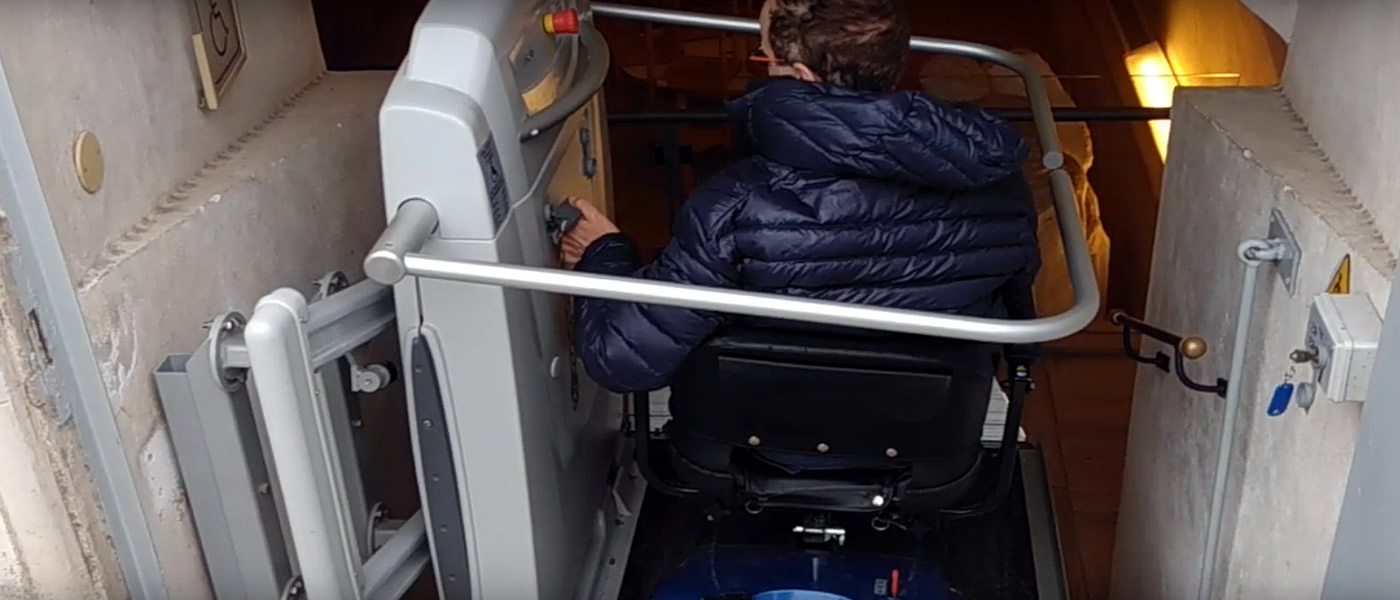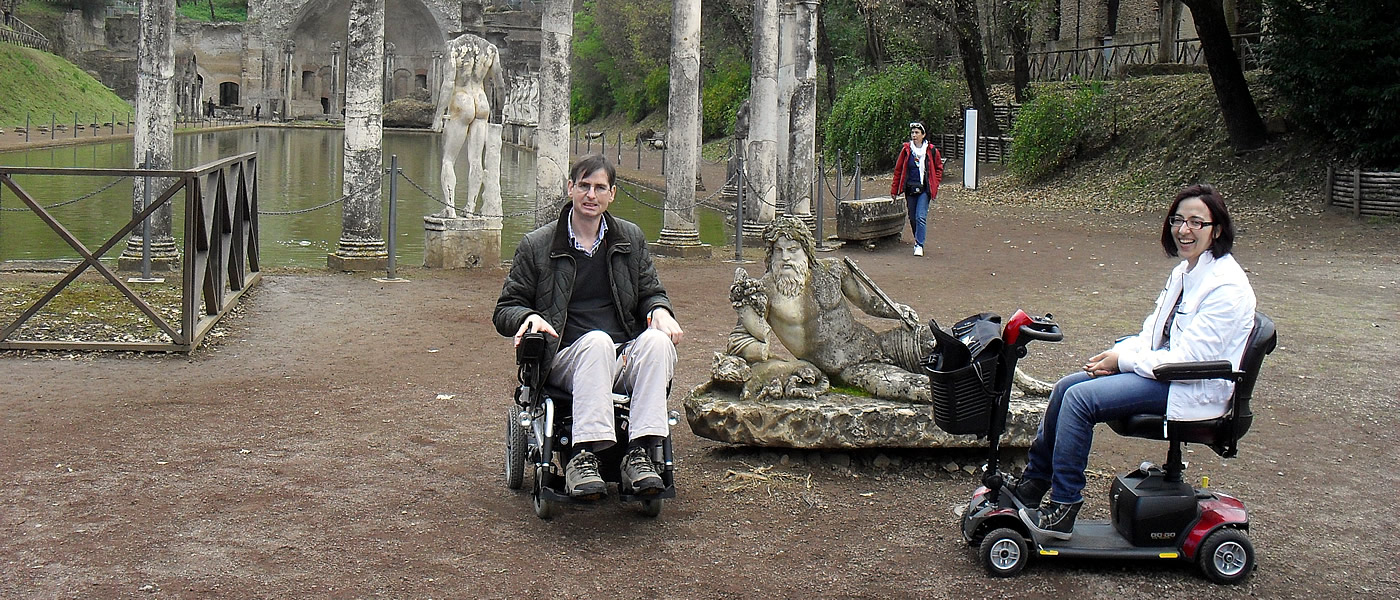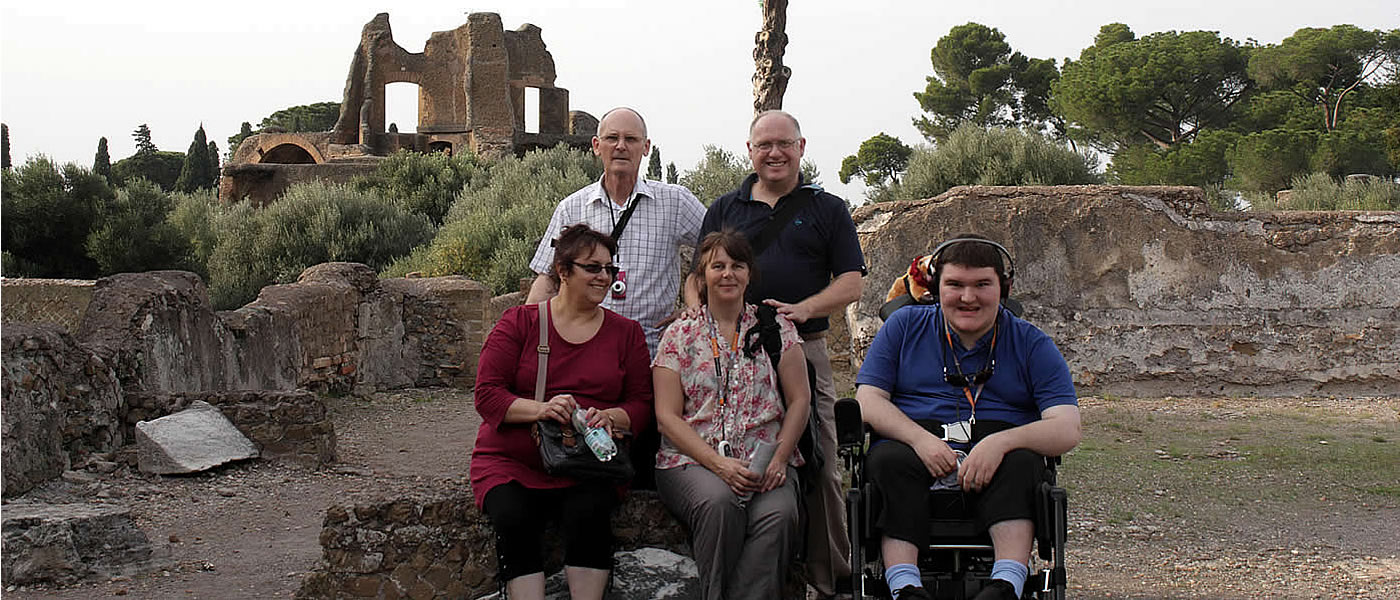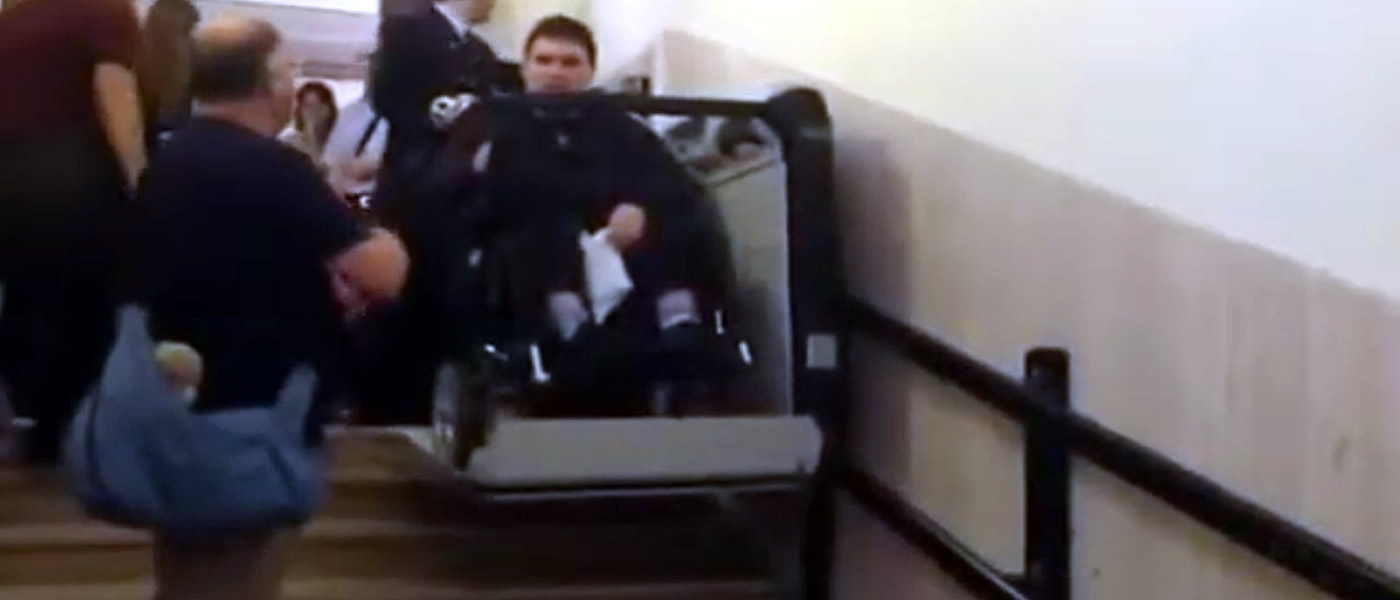 Our Adapted Van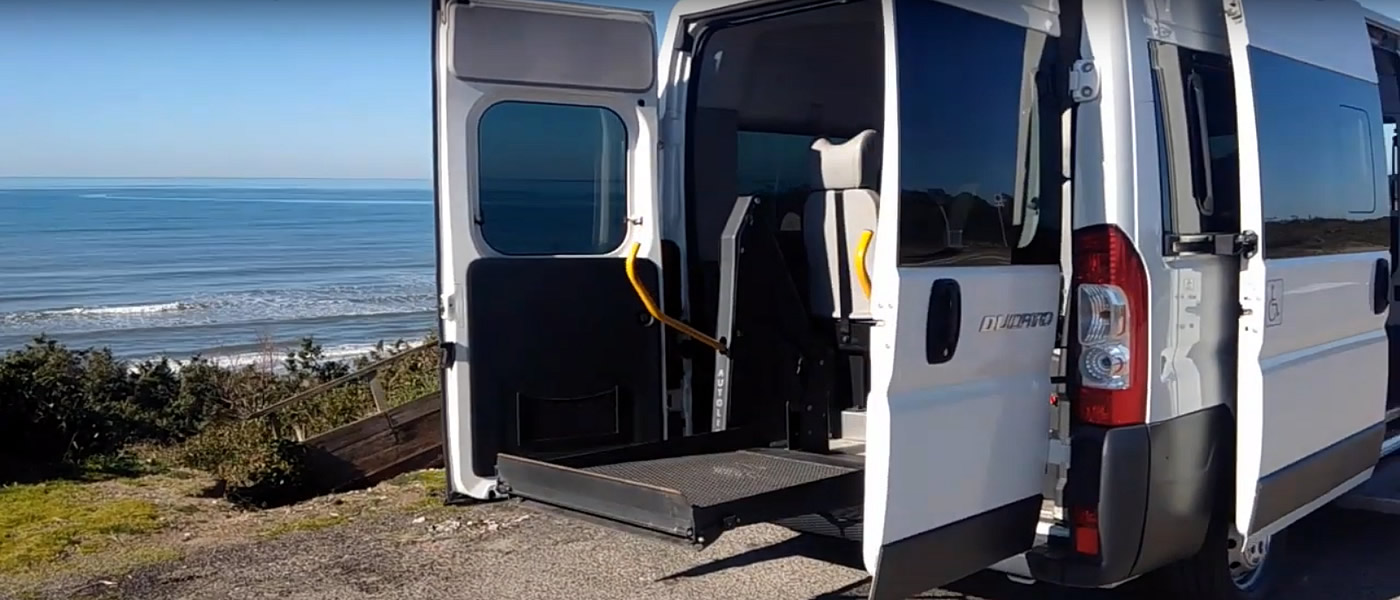 Ancient Ostia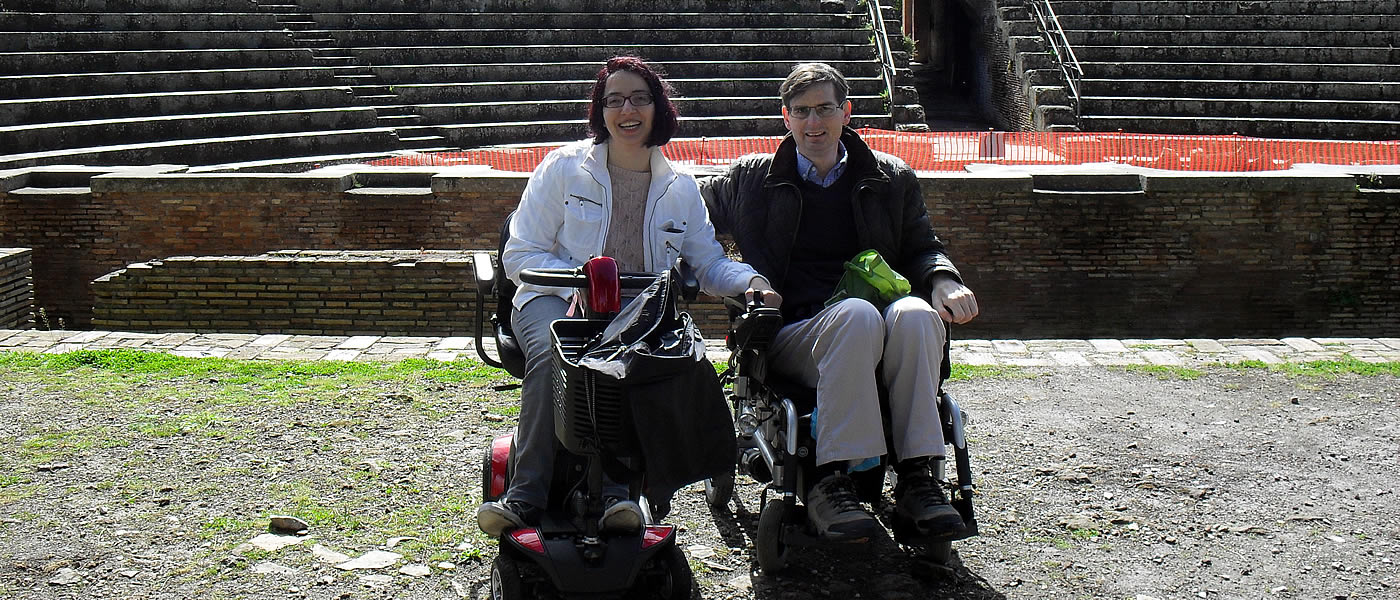 Borghese Gallery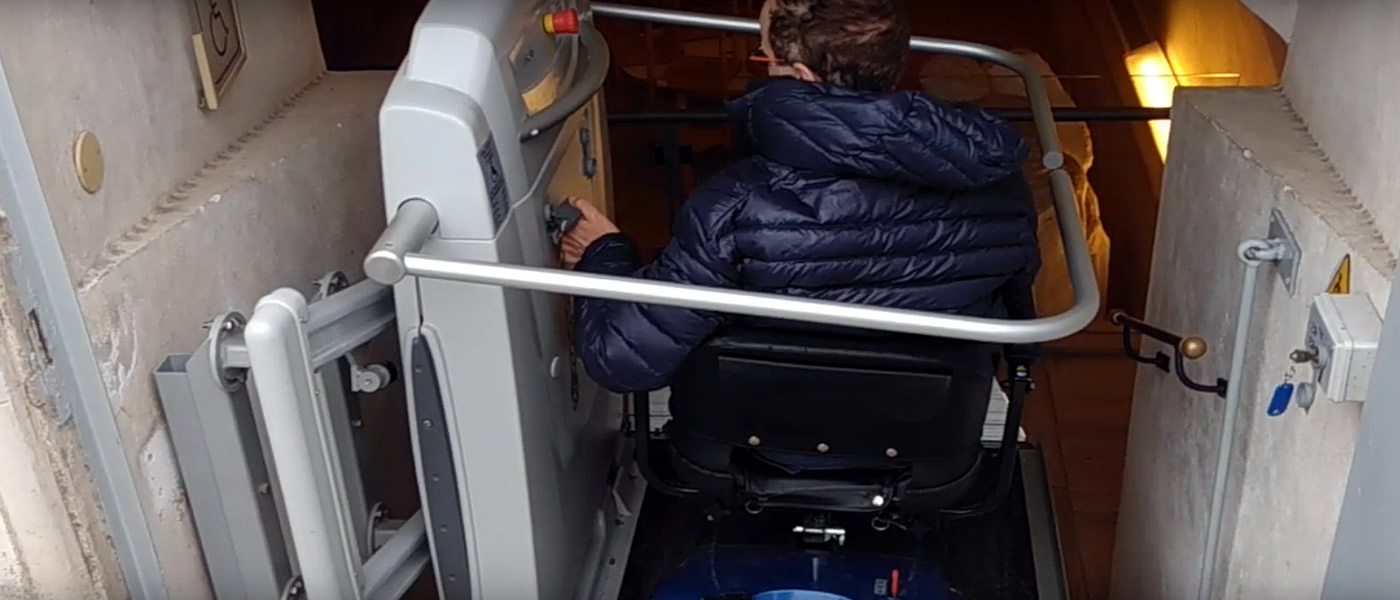 Hadrian Villa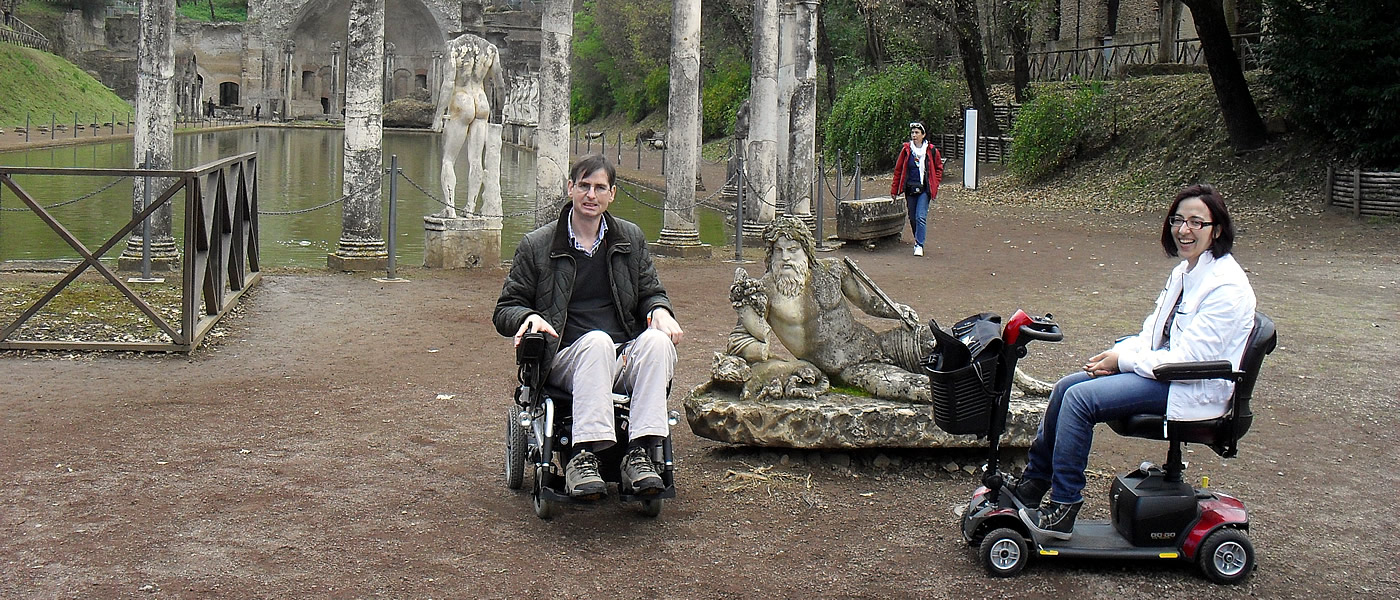 Termini Train Station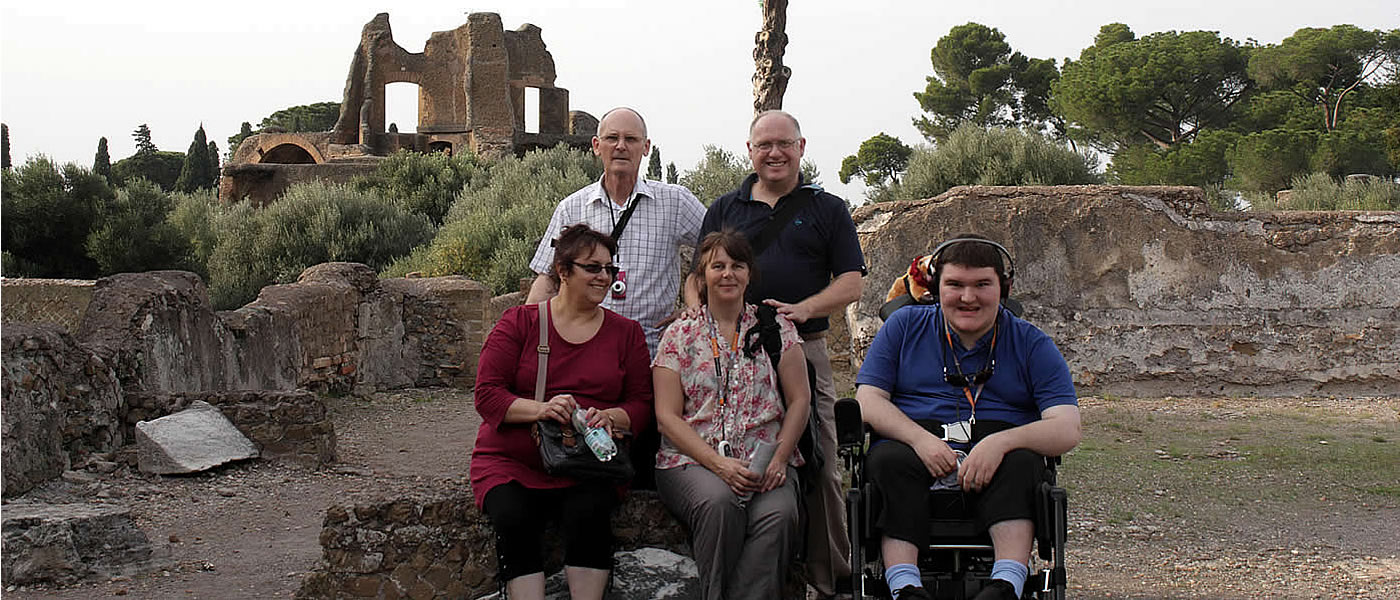 Vatican Museums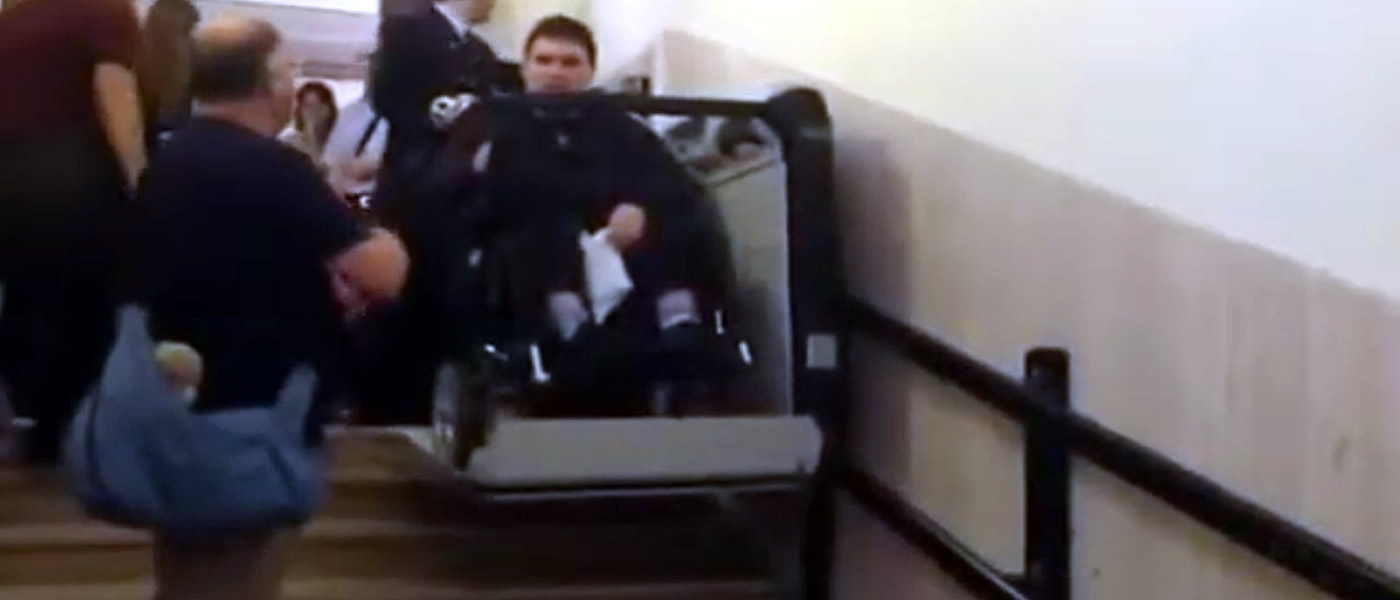 Hadrian Villa Wheelchair Accessible Tours
Hadrian Villa wheelchair accessible tours to Tivoli near Rome, was a complex of over 30 buildings, covering an area of at least 1 square kilometre ( c. 250 acres ) of which much is still unexcavated.
The villa was the greatest Roman example of an Alexandrian garden, recreating a sacred landscape. The complex included palaces, several thermae, theatre, temples, libraries, state rooms and quarters for courtiers, praetorians and slaves.
The Hadrian Villa wheelchair accessible tours shows echoes of many different architectural orders, mostly Greek and Egyptian.
Hadrian, a very well traveled emperor, borrowed these designs, such as the caryatids by the Canopus, along with the statues beside them depicting the Egyptian dwarf and fertility god, Bes.
One of the most striking and best preserved parts of the Villa are a pool and an artificial grotto which were named Canopus and Serapeum, respectively an Egyptian city where a temple ( Serapeum ) was dedicated to the god Serapis.
However, the architecture is Greek influenced as seen in the Corinthian columns and the copies of famous Greek statues that surround the pool.
An interesting structure in the Villa is the so-called Maritime Theater with our Hadrian Villa wheelchair accessible tours.
It consists of a round portico with a barrel vault supported by pillars.
Inside the portico was a ring-shaped pool with a central island.
During the ancient times the island was connected to the portico by two drawbridges.
On the island sits a small Roman house complete with an atrium, a library, a triclinium and small baths.
The area was probably used by the emperor as a retreat from the busy life at the court.
The area has an extensive network of underground tunnels.
The domes of the steam baths have circular holes on the apex to allow steam to escape.
This is reminiscent of the Pantheon, also built by Hadrian.
Booking & Travel
Hadrian Villa wheelchair accessible tours.
Unmissable visit at it with our Rome Accessible Tours.
Specifically tailored to wheelchair users, reduced mobility persons and disabled with an adapted transport.
Rome Wheelchair Accessible Services
Rome Wheelchair Friendly Accessible Hotels
Day - Venice, Tuscany
Sacramento - USA
5th May 2022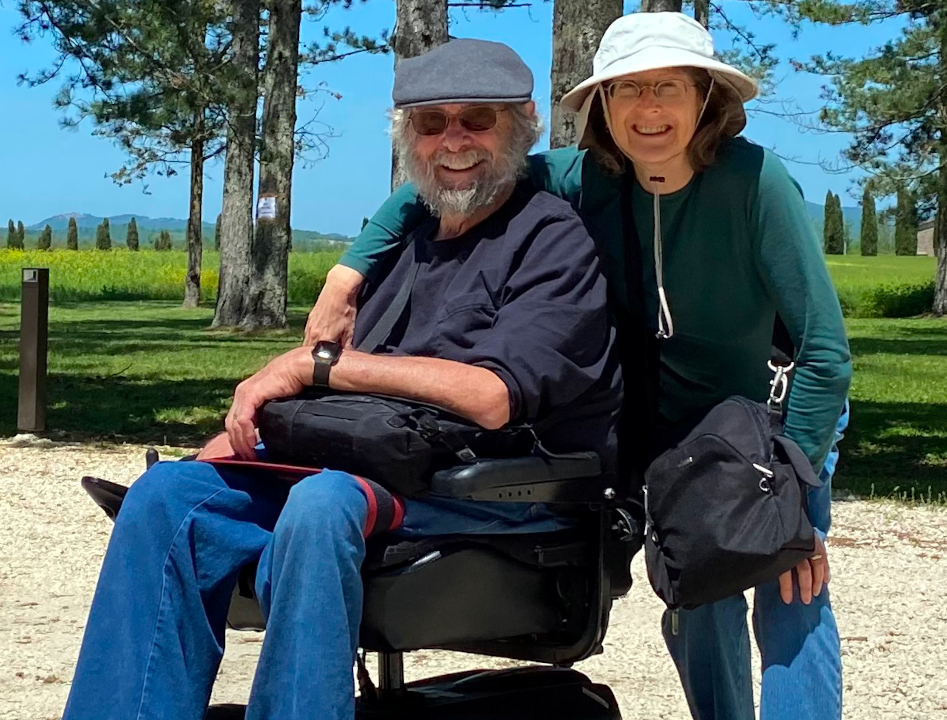 Vincenzo is superb in every way. He is extremely thorough, conscientious and honest ...
Samuel & Watkiss - Sicily
Samuel & Watkiss Families
Merton - UK
21st September 2021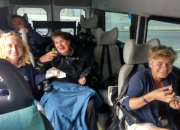 Birgisdottir - Milan
Akureyri - Iceland
15th September 2021 I contacted Accessible Italian Holiday with a very short notice about a transfer from ...
Bonelli - Umbria
Gozo - Malta
13rd September 2021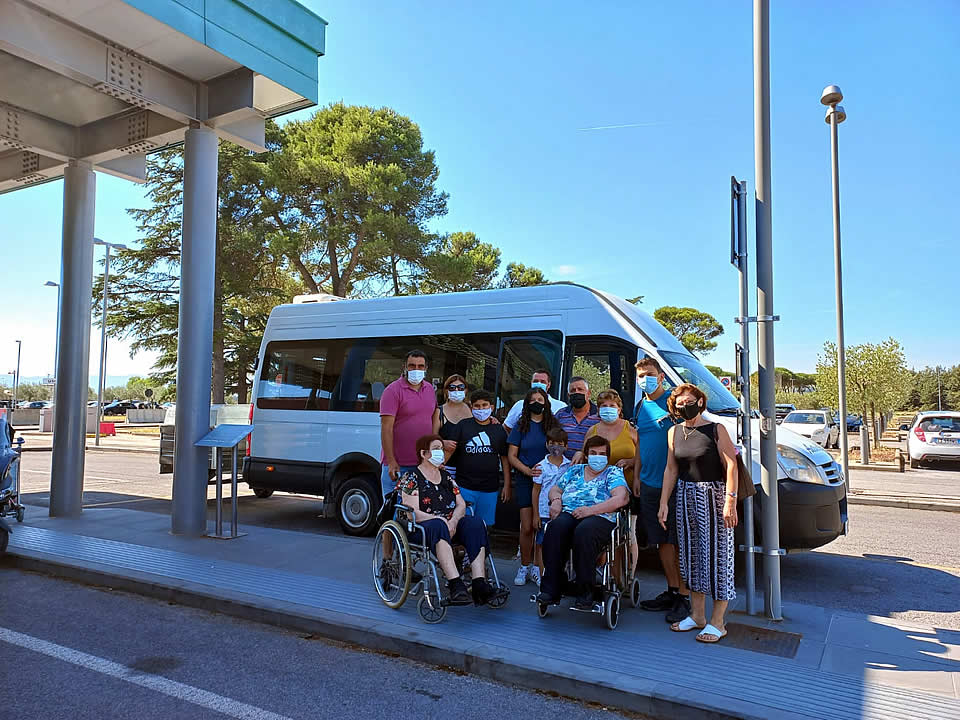 Reifein - Pisa
Atlanta - USA
16th August 2021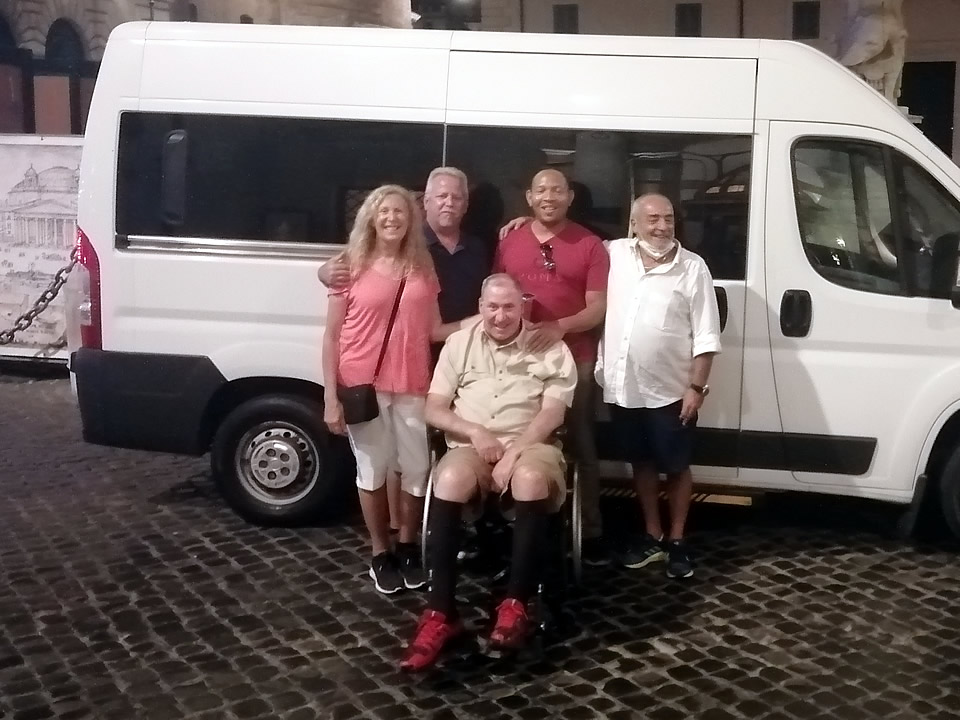 Thompson - Sicily
Triq I Assedju - Malta
20th October 2020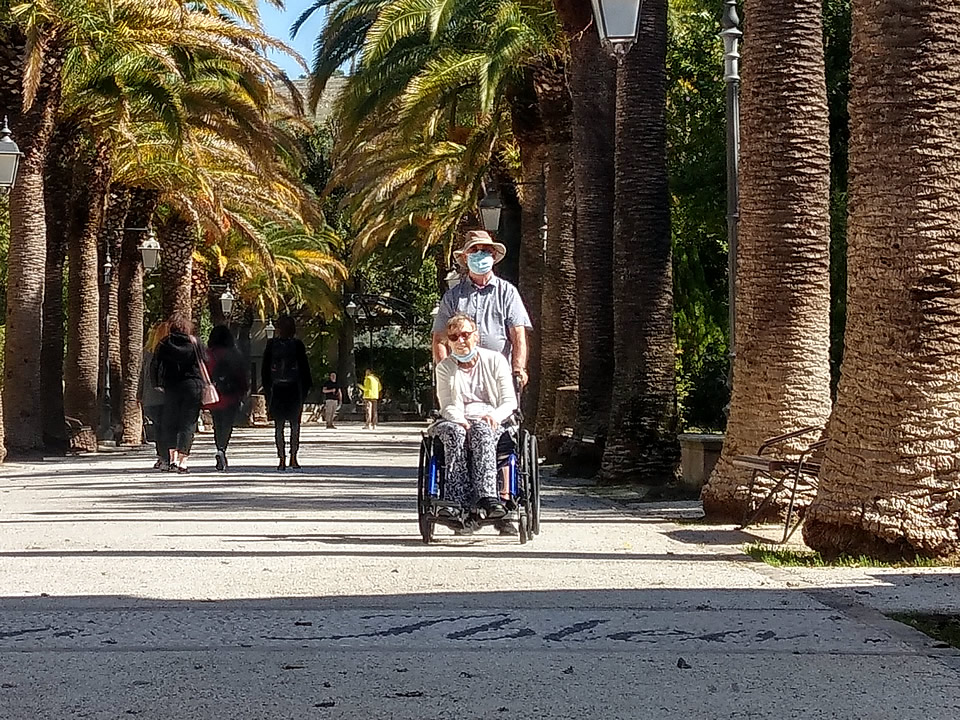 The service provided by Accessible Italian Holiday was exceptional. Vincenzo who ...
Brabant - Naples
Sainte-Catherine - France
29th June 2020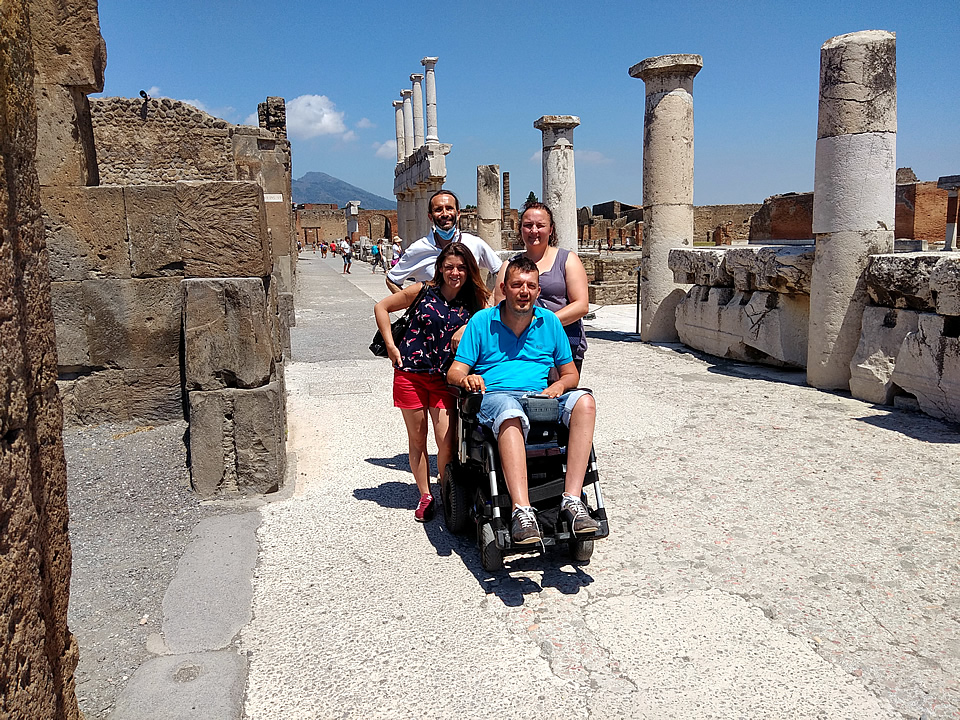 Prydun - Sicily
Hereford - UK
8th March 2020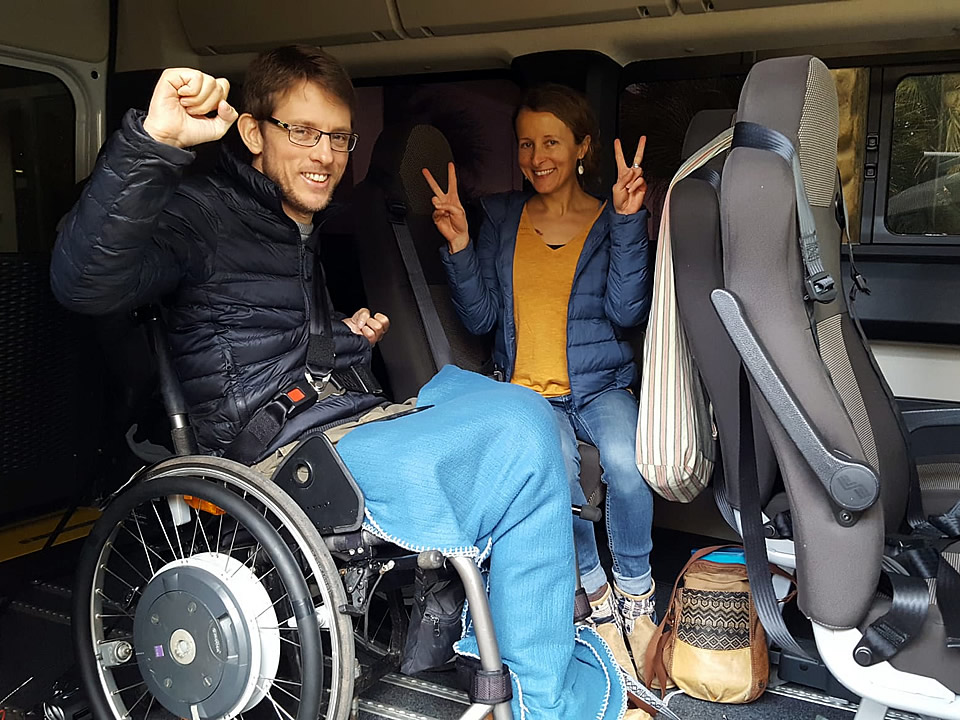 My husband ( who has a spinal cord injury and can't walk ) needed to make a last ...
Rudyk - Sorrento
New York - USA
31st October 2019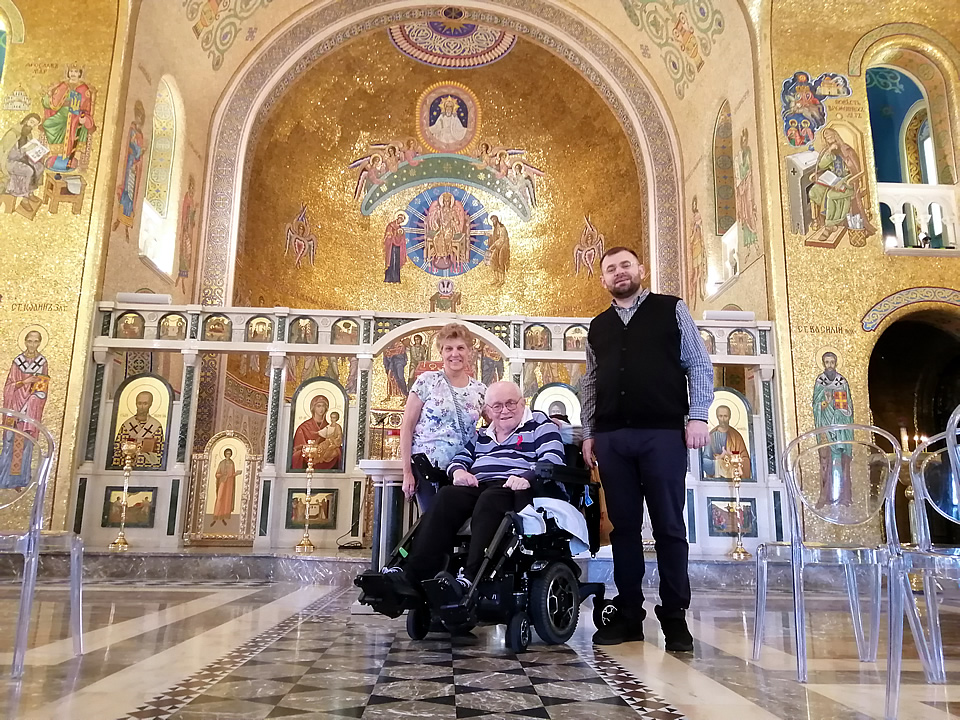 Molski- Sicily
Arizona - USA
19th September 2019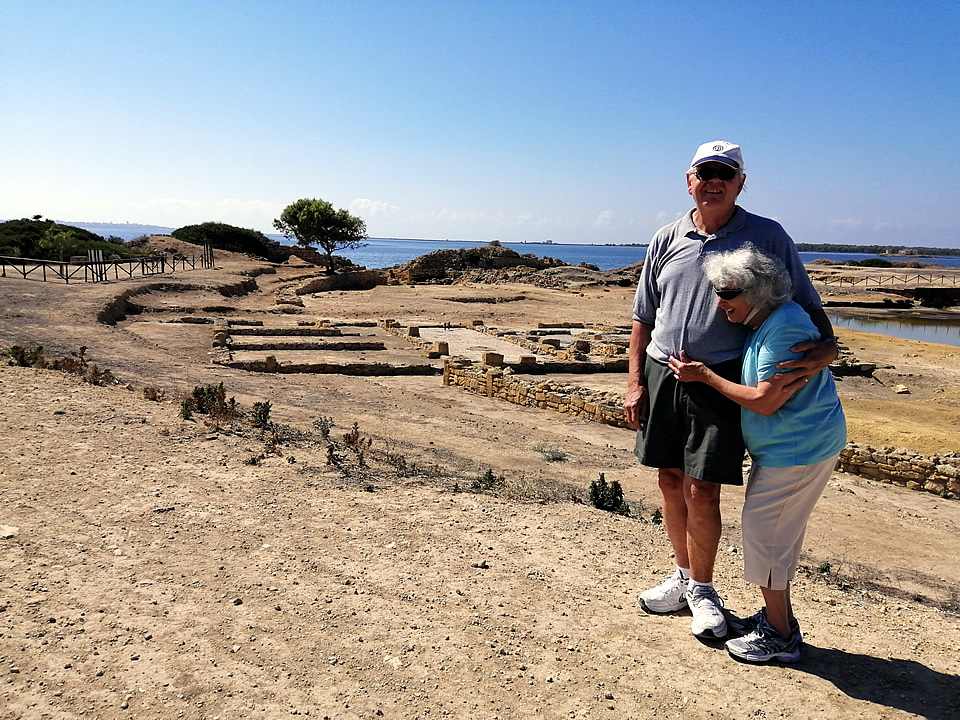 Enzo is a delight to work with. Made helpful suggestions that improved are overall ...
Burns - Bologna
Alpharetta - USA
5th August 2019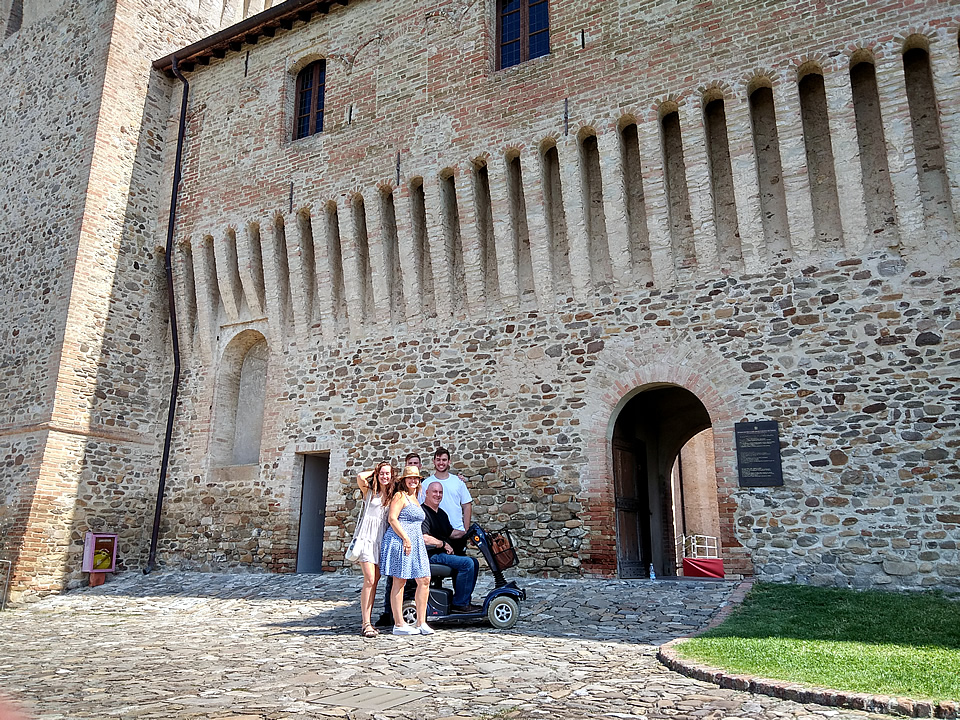 Jones - Rome
Melbourne - Australia
25th July 2019 Raaber - Venice, Lake Como, Florence
Tropiano - Umbria
Philadephia - USA
30th May 2019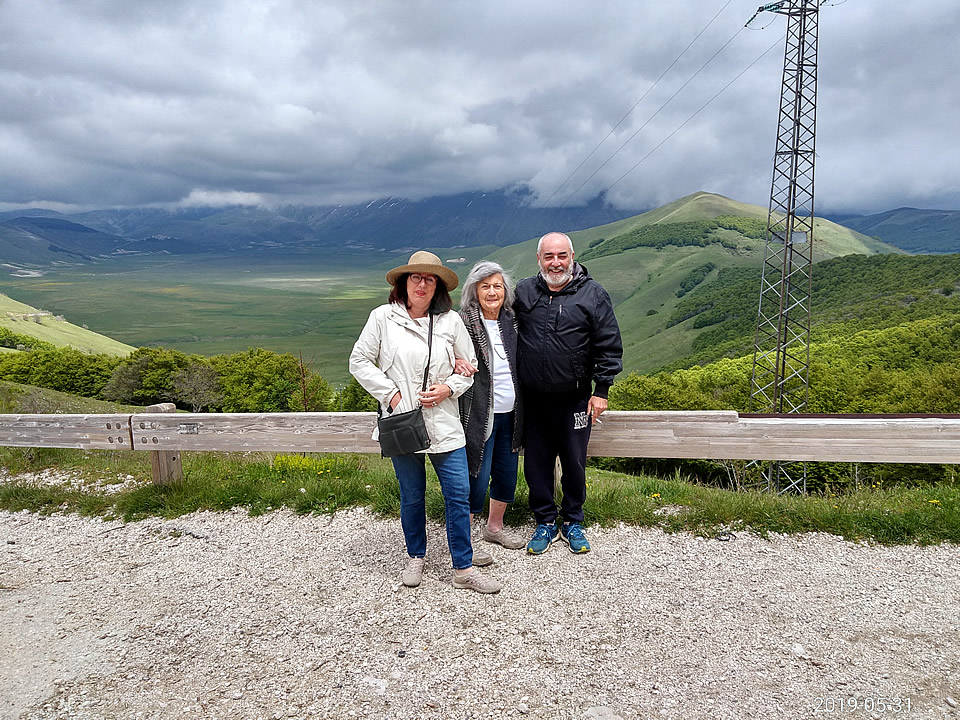 Stapley - Tuscany
Blue Mountains - Australia
17th May 2019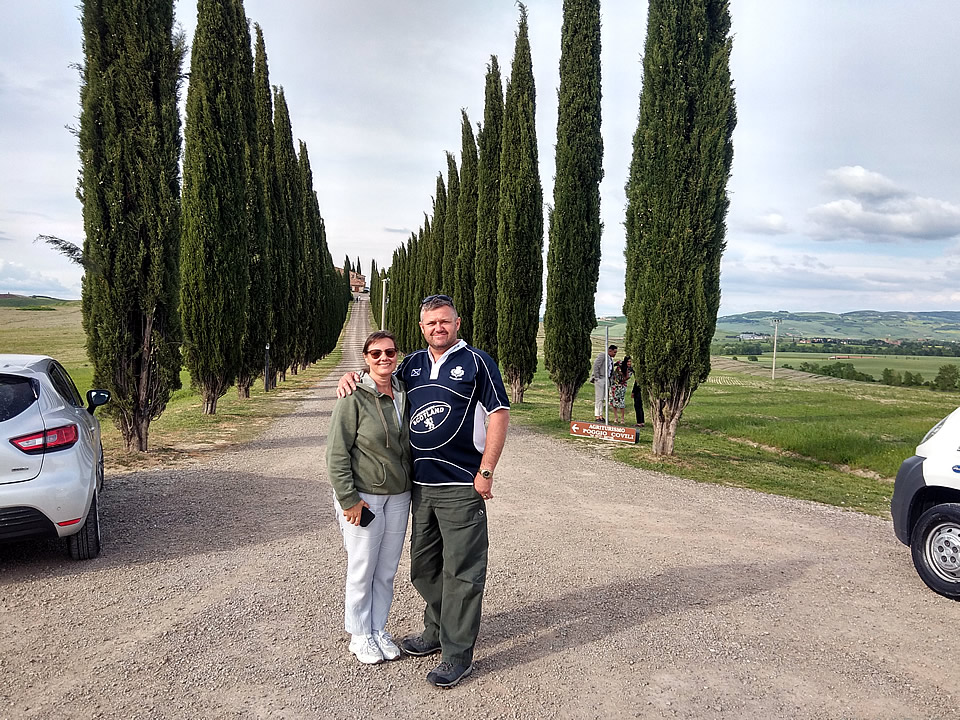 We booked two trips with Enzo, he was wonderful. At all times he made sure we got ...
Carreras - France, Swiss & Italy
Miami- USA
26th March 2019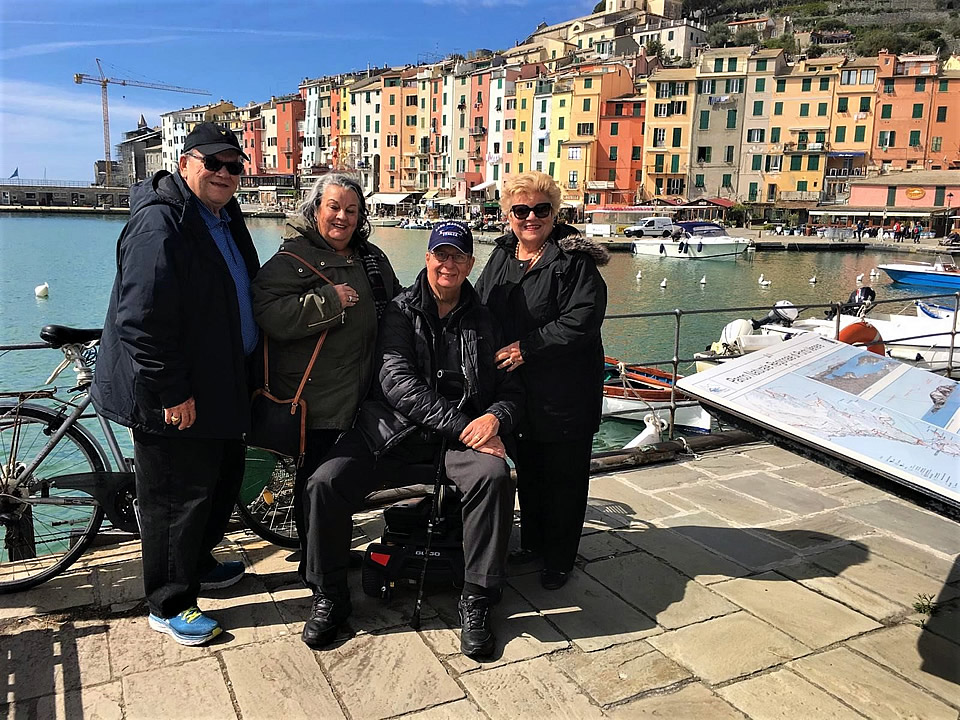 Whittle - Apulia
Cheltenham- UK
19th October 2018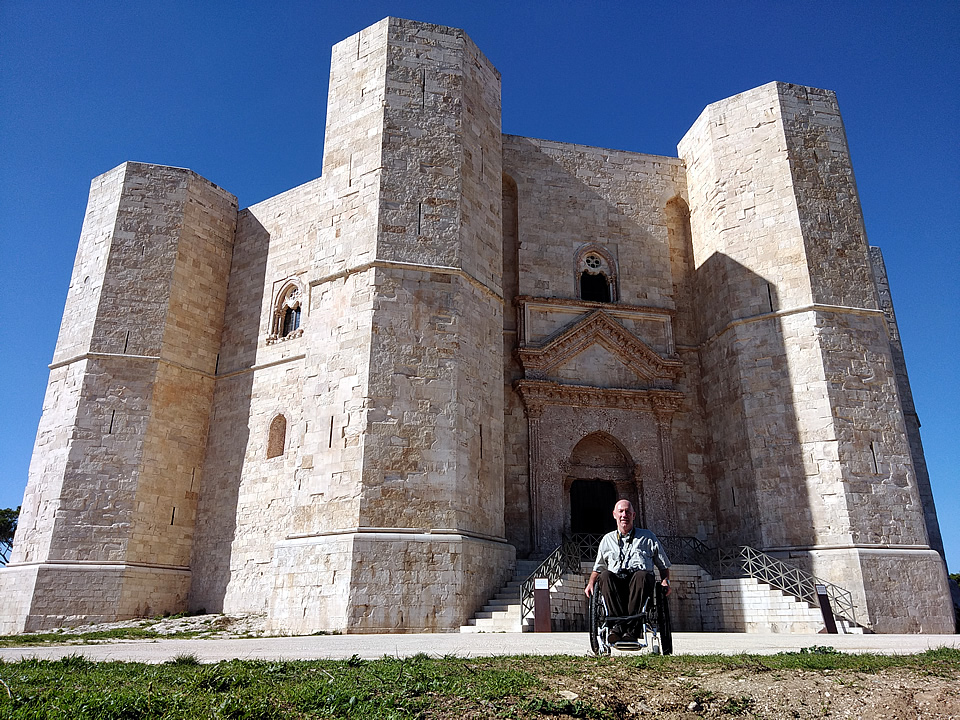 Scheer & Mallett - Apulia
Illinois- USA
5th October 2018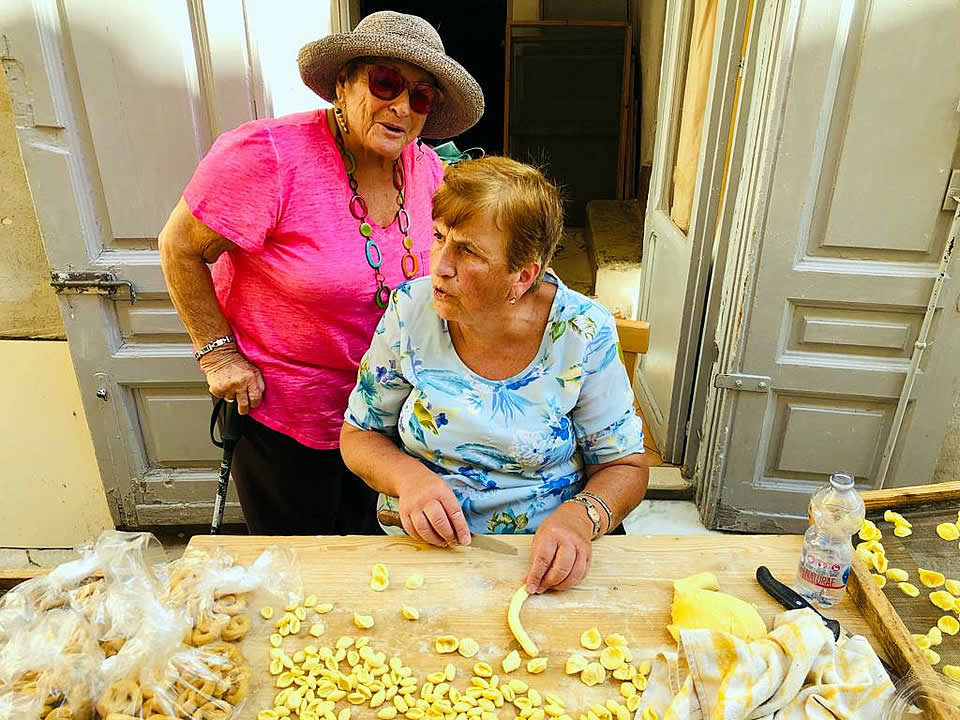 Thank you for a FABULOUS trip. We had so much fun. You were so kind , helpful and ...
Totta - Rome
Long Beach - USA
4th October 2018 Our guide was not only an excellent and reliable driver who met us on time ...
Pieples - Venice Rome Apulia
Miami- USA
14th September 2018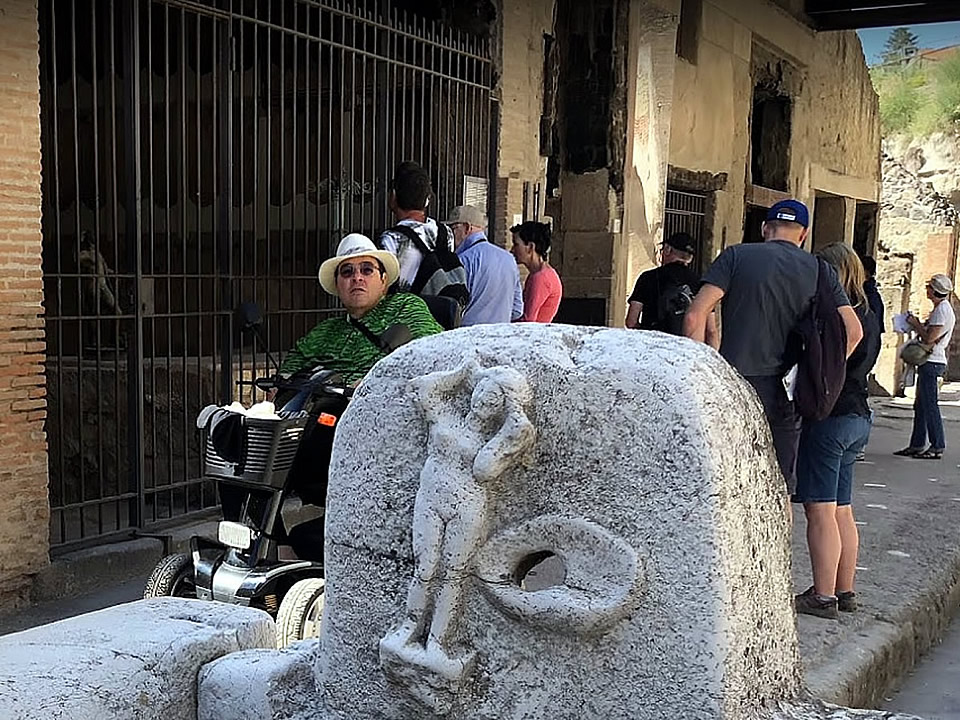 Our family of 4 had a wonderful trip because of Accessible Italian Holidays. Here ...