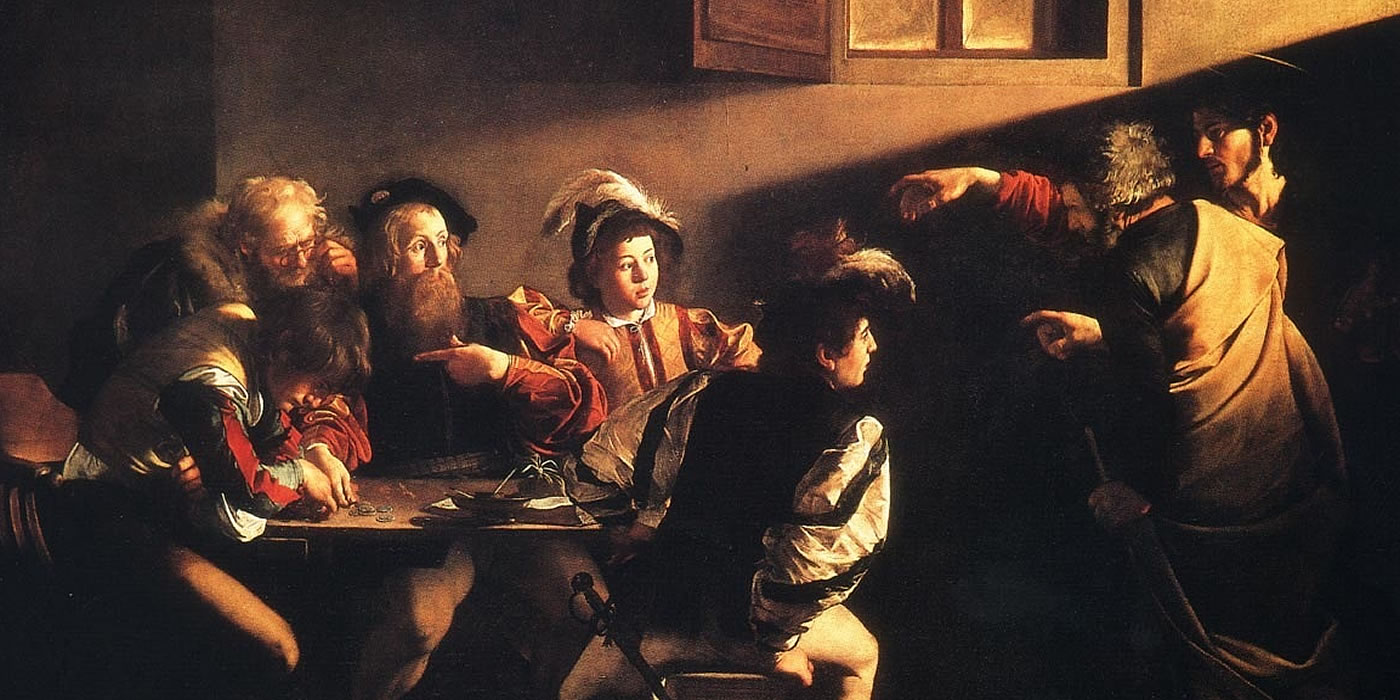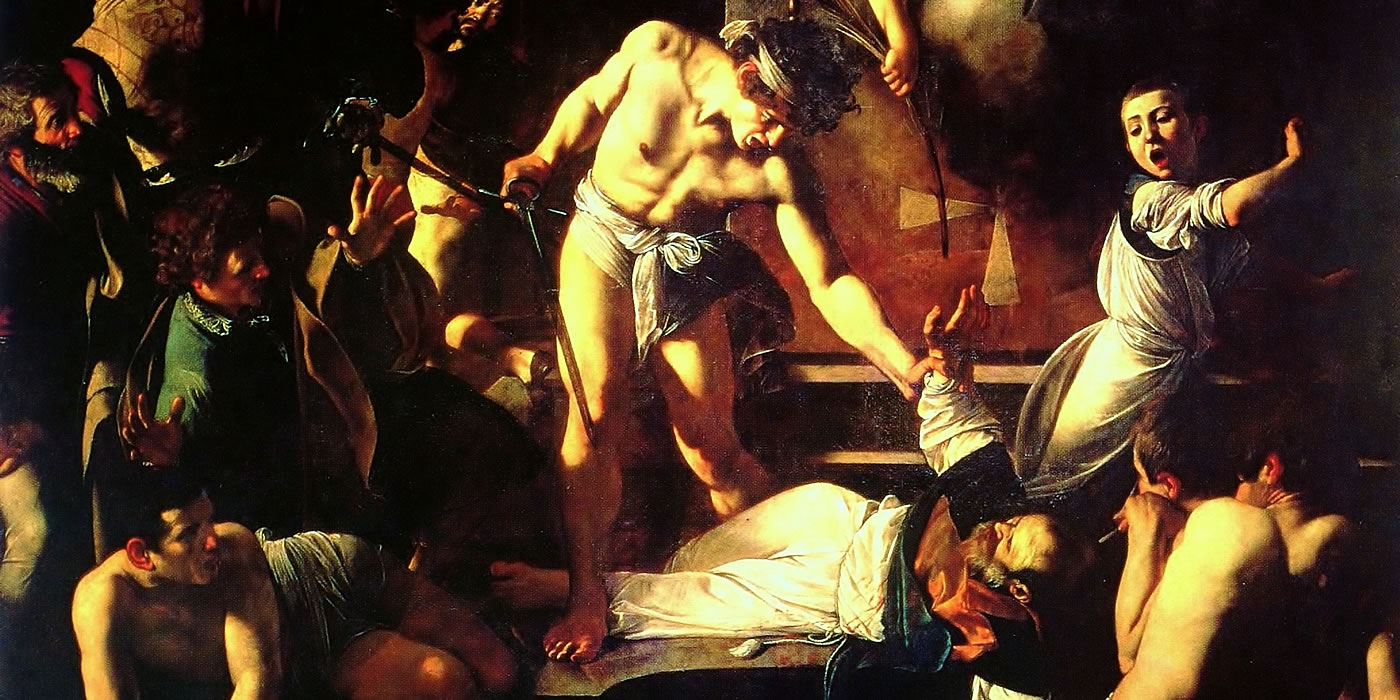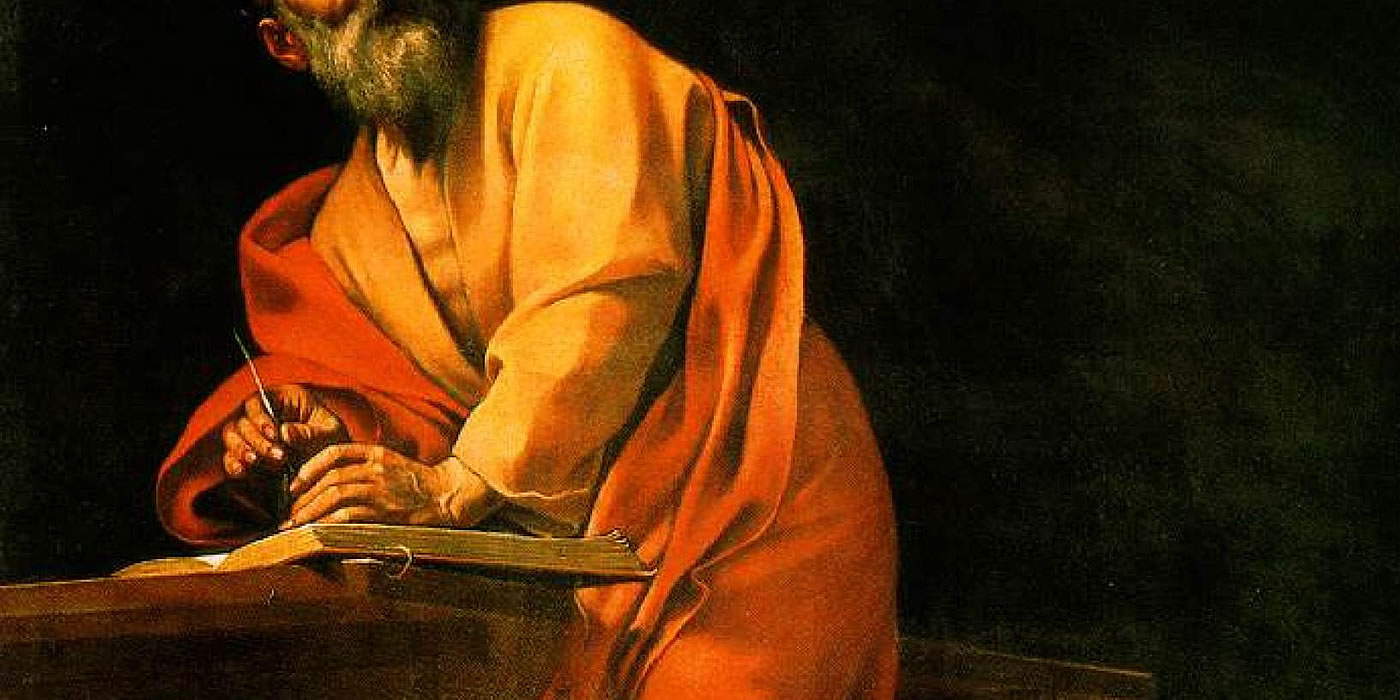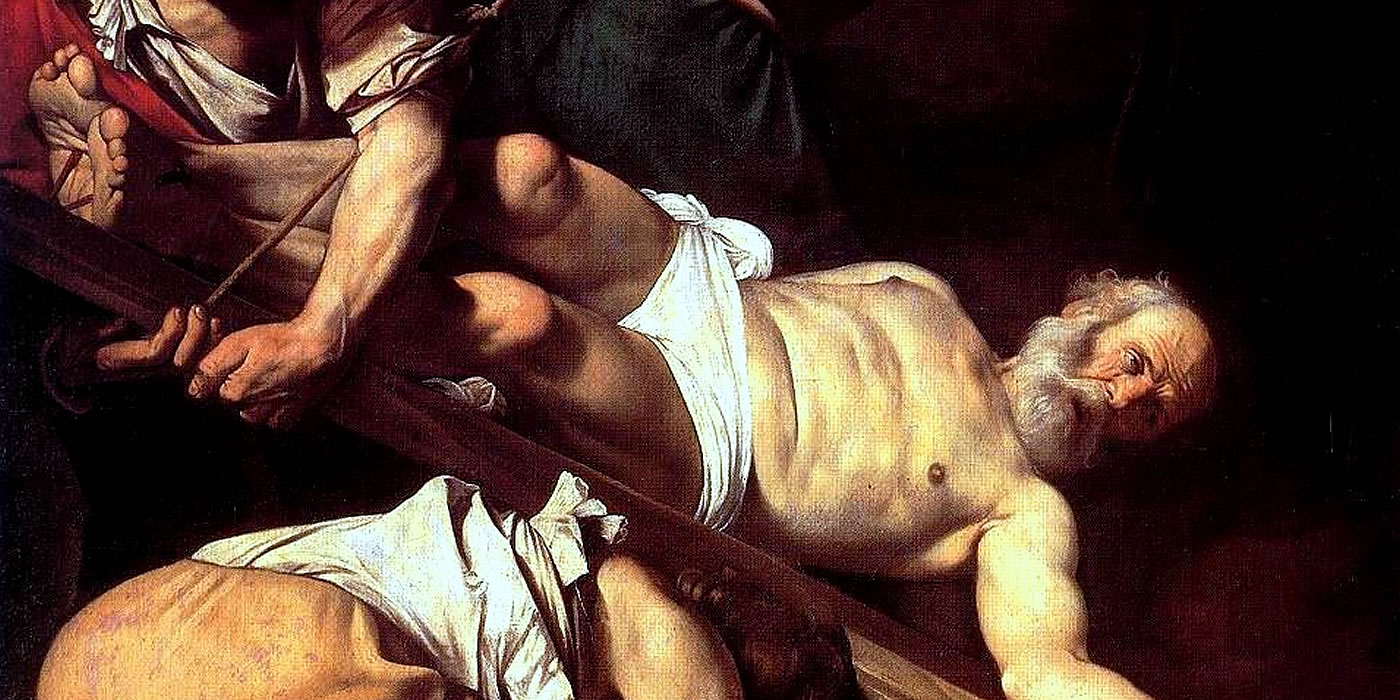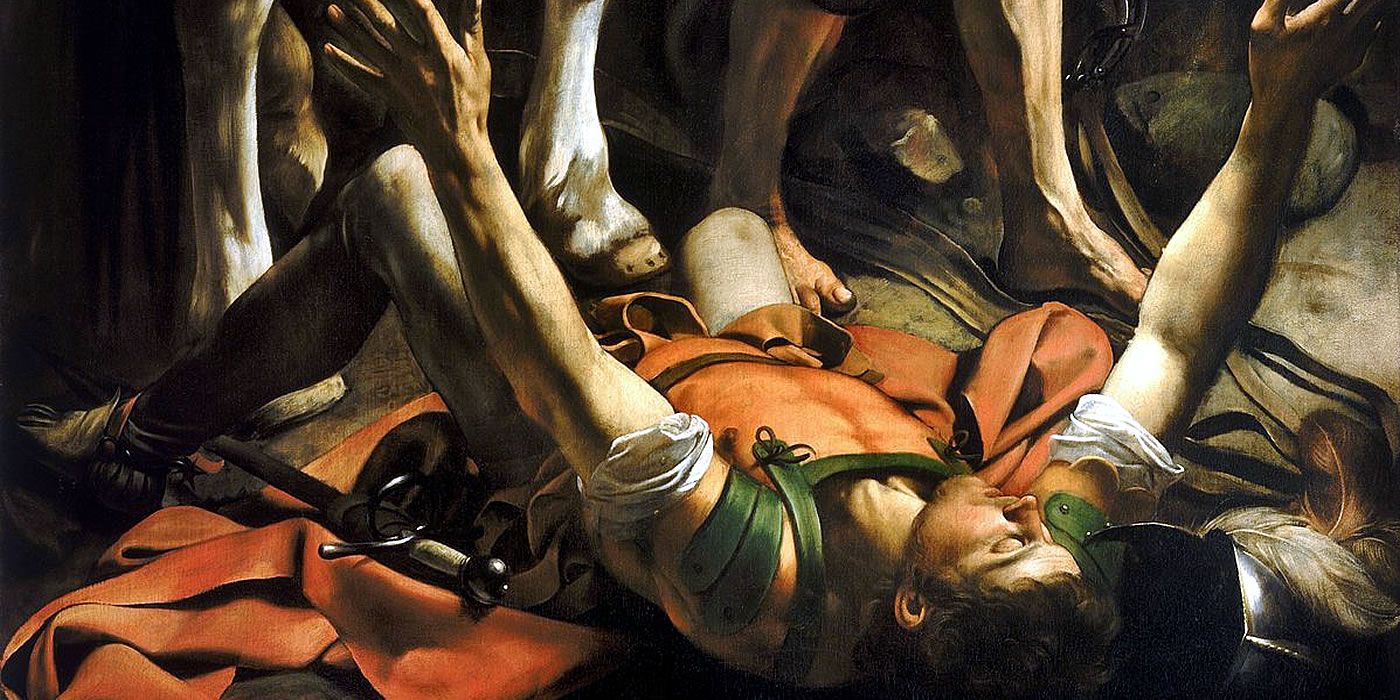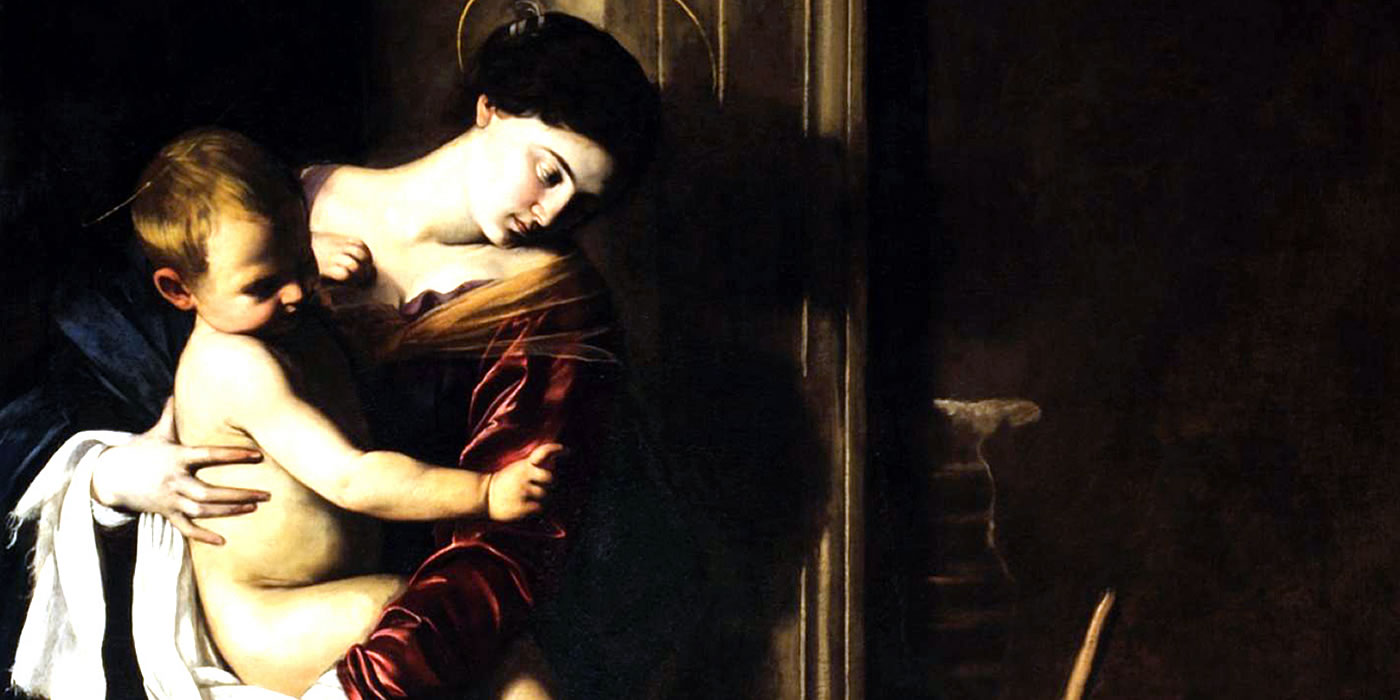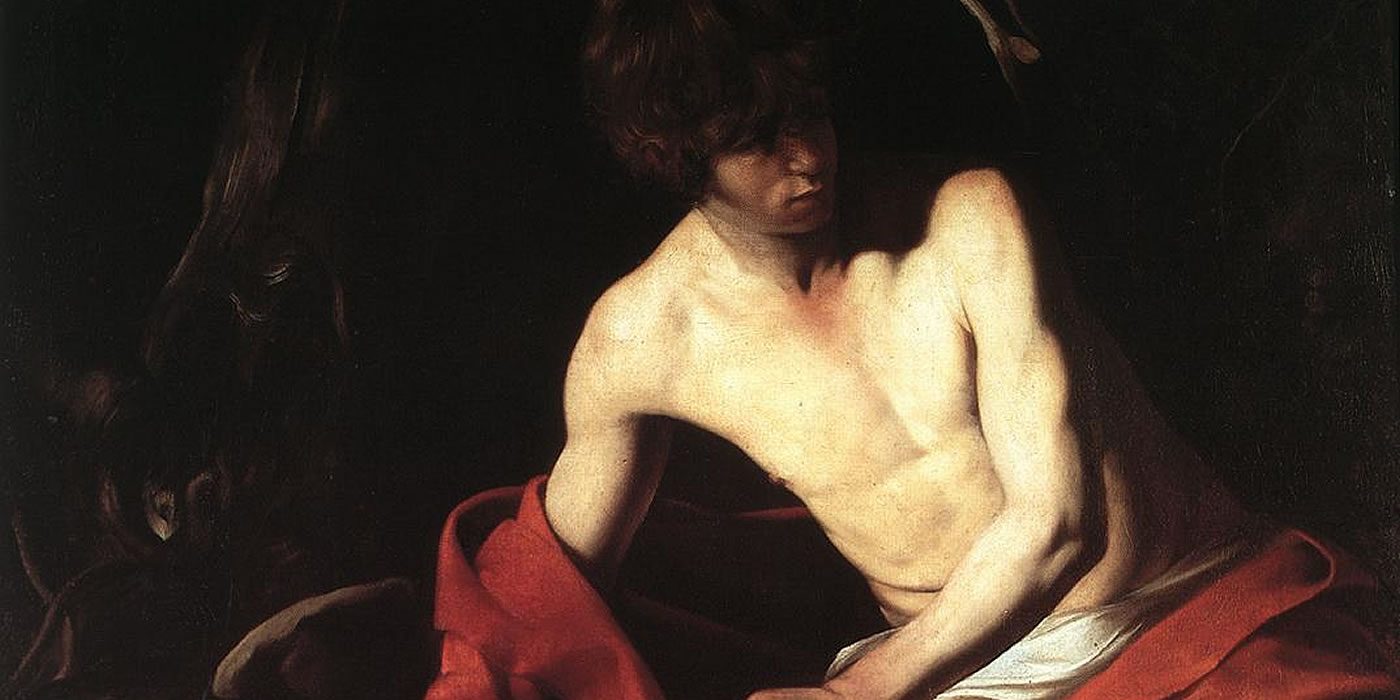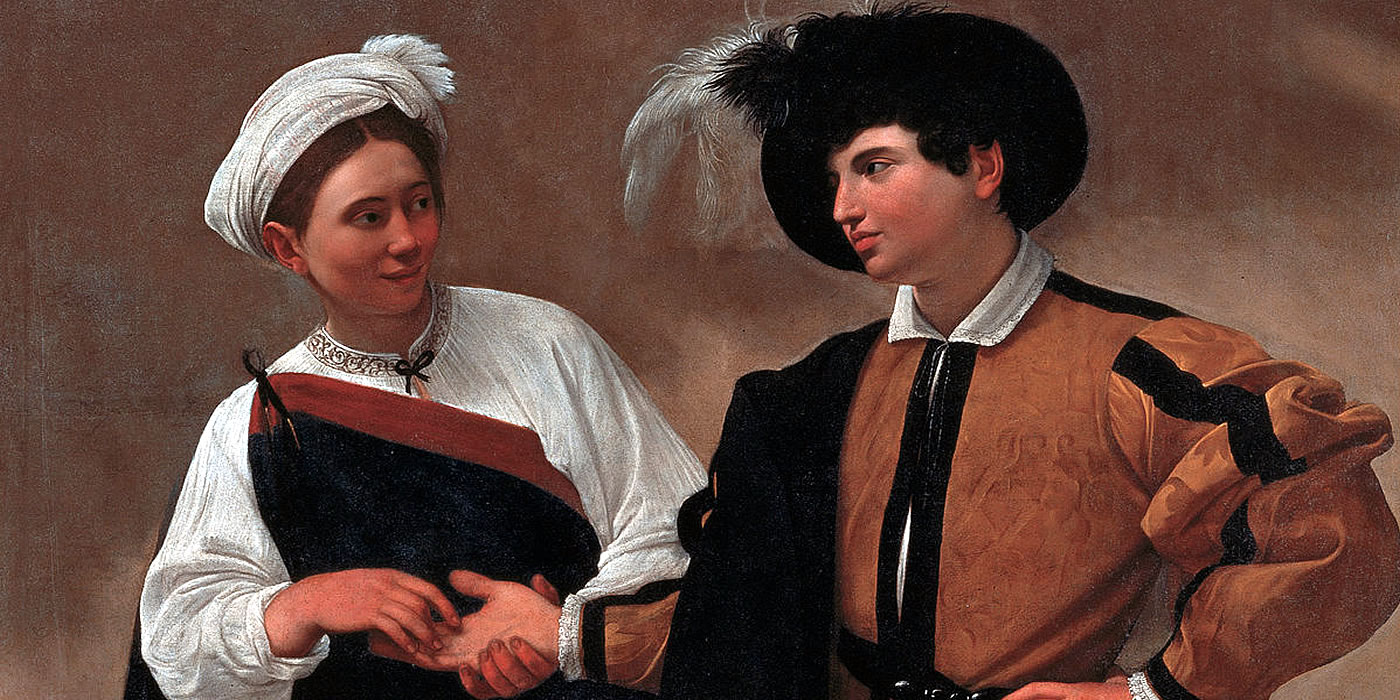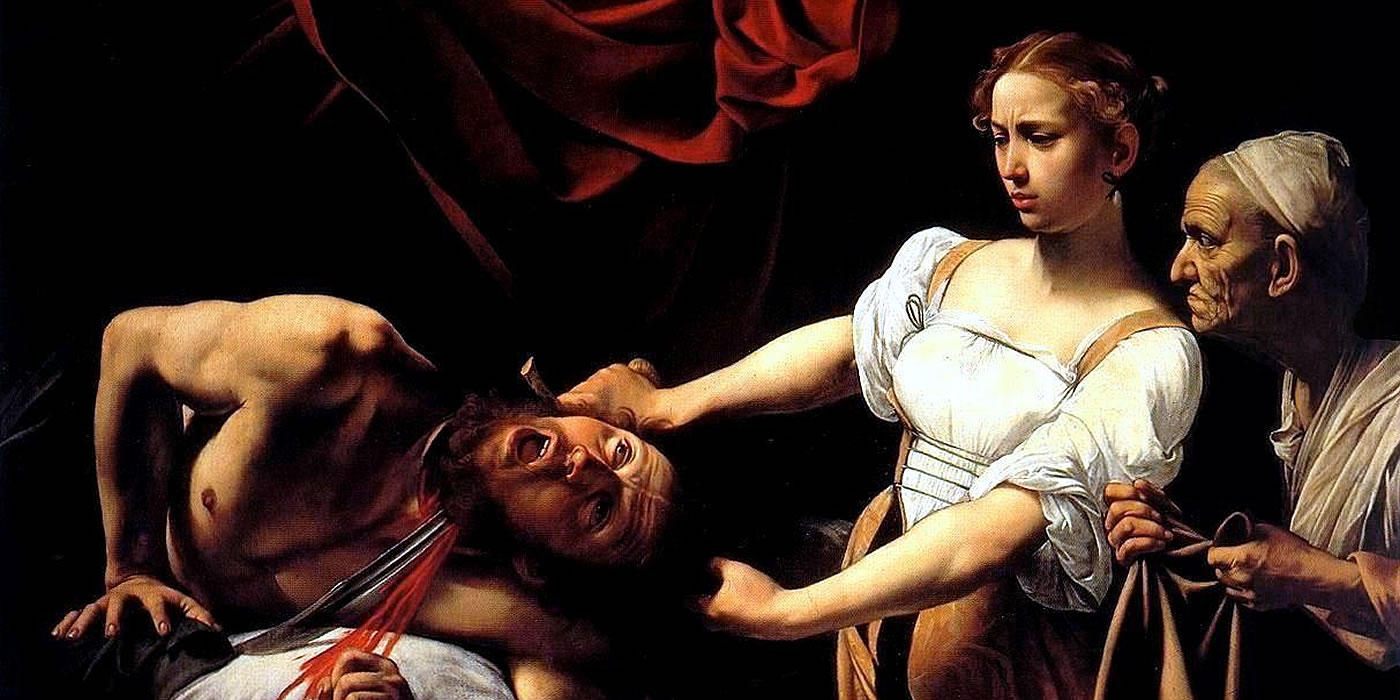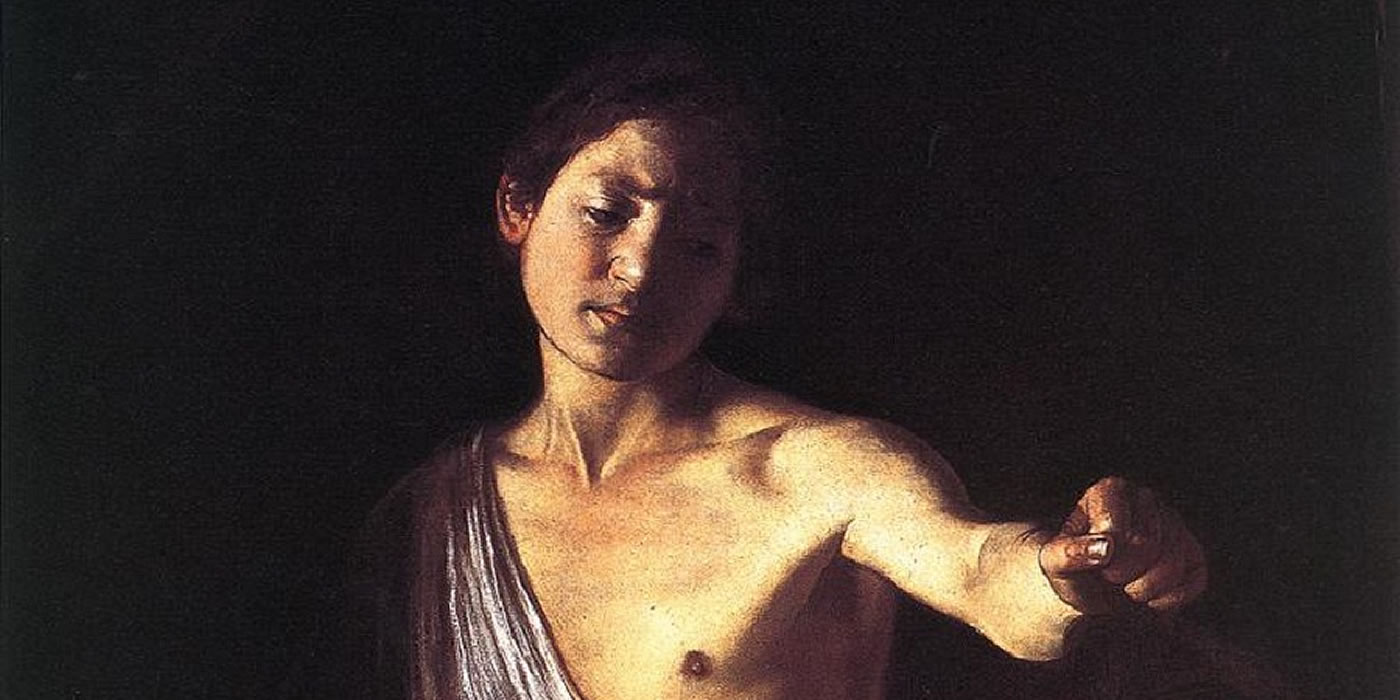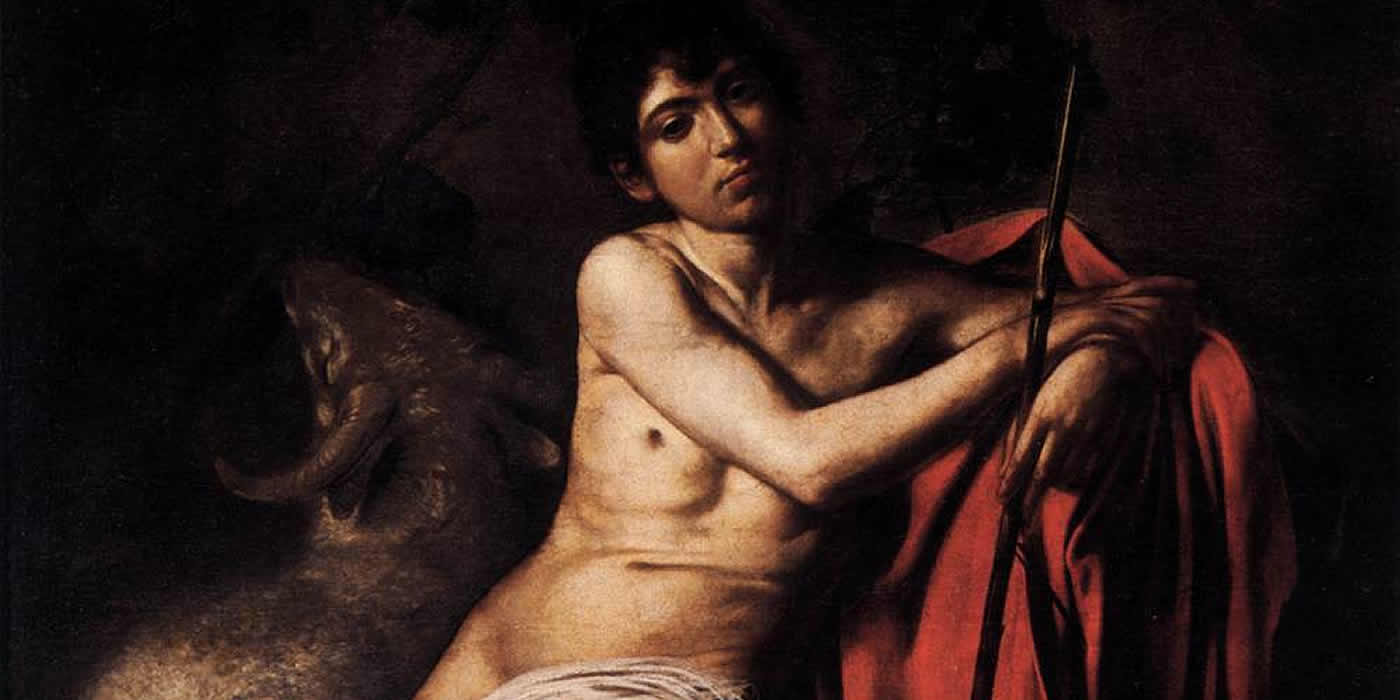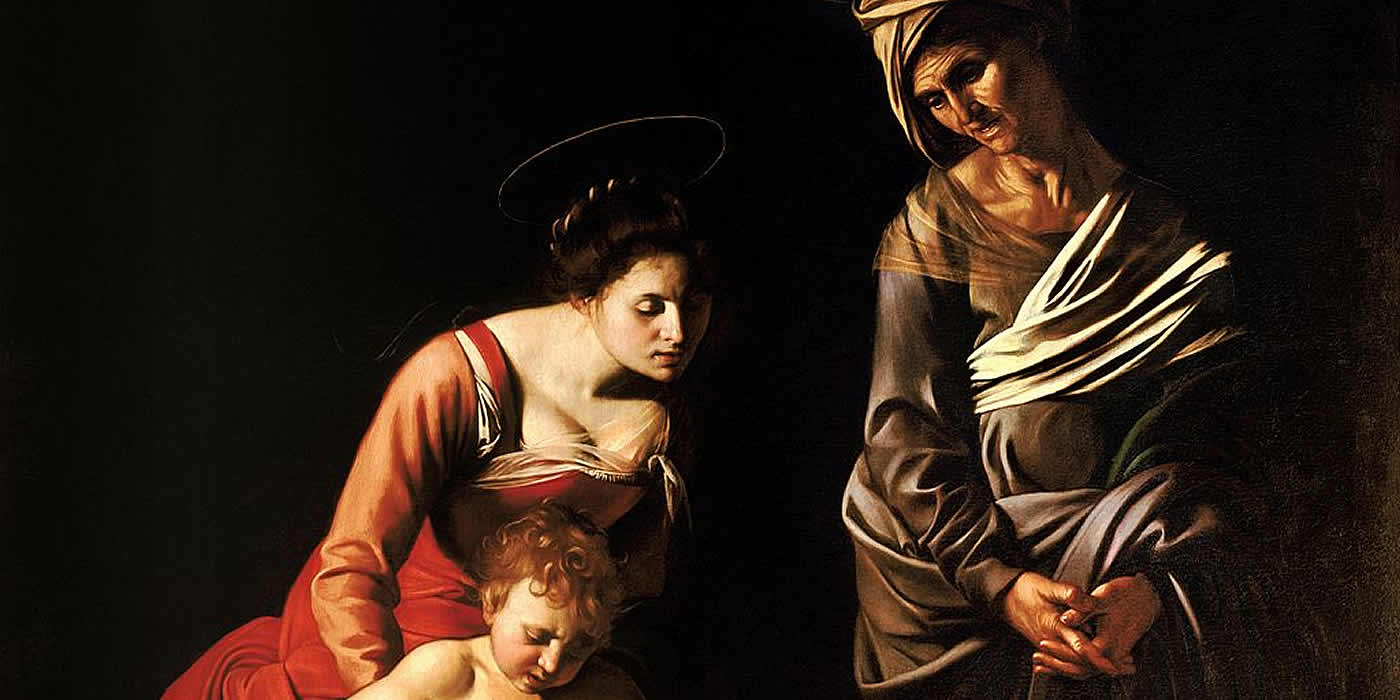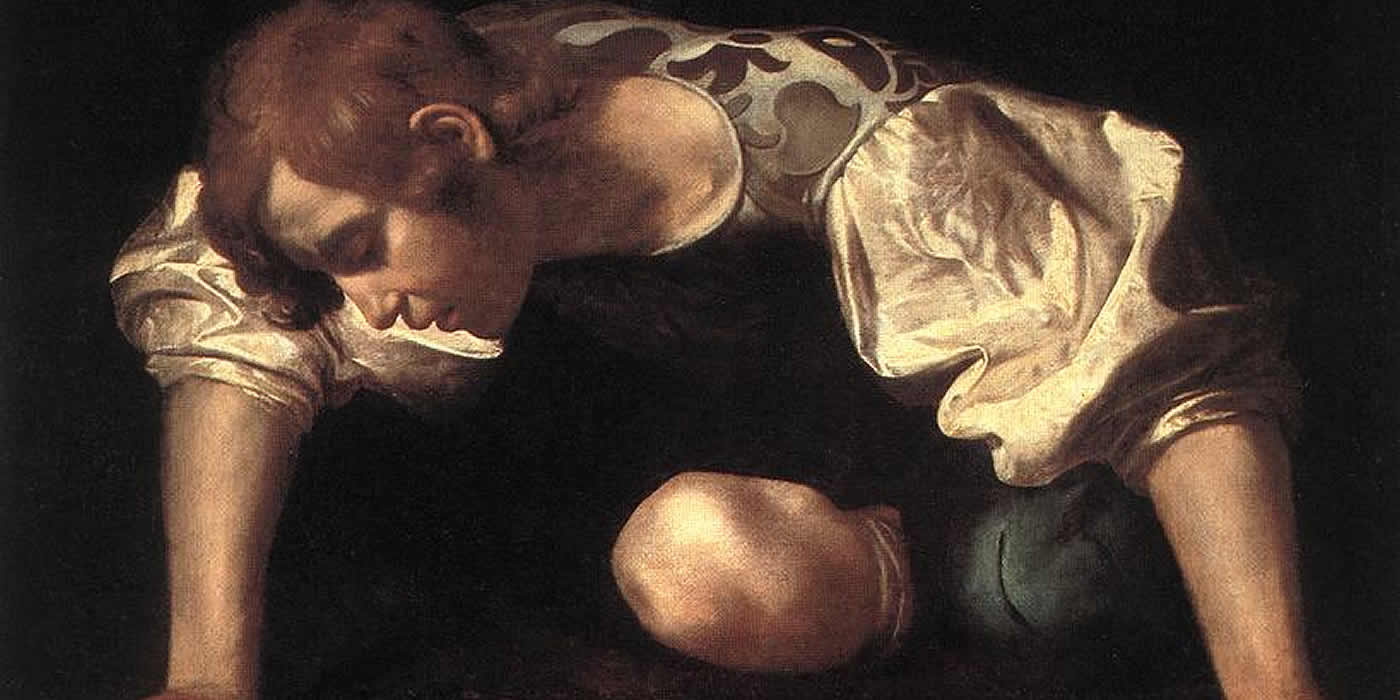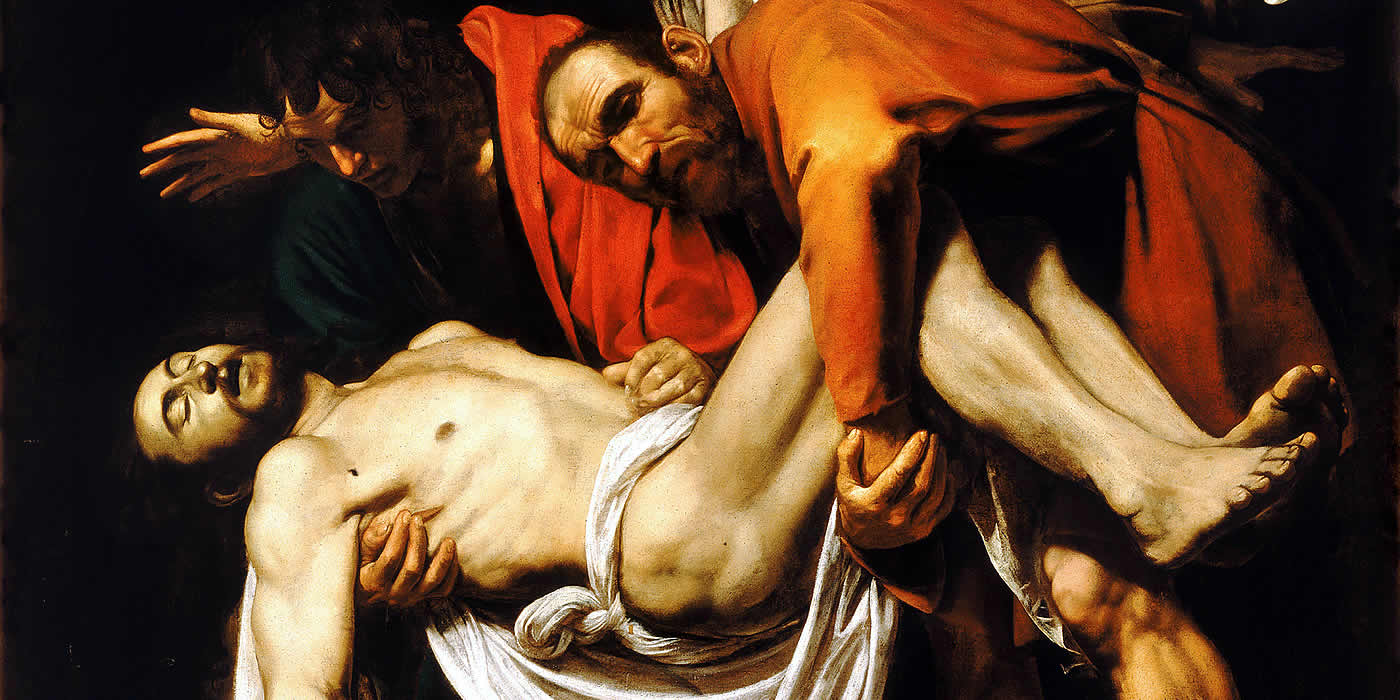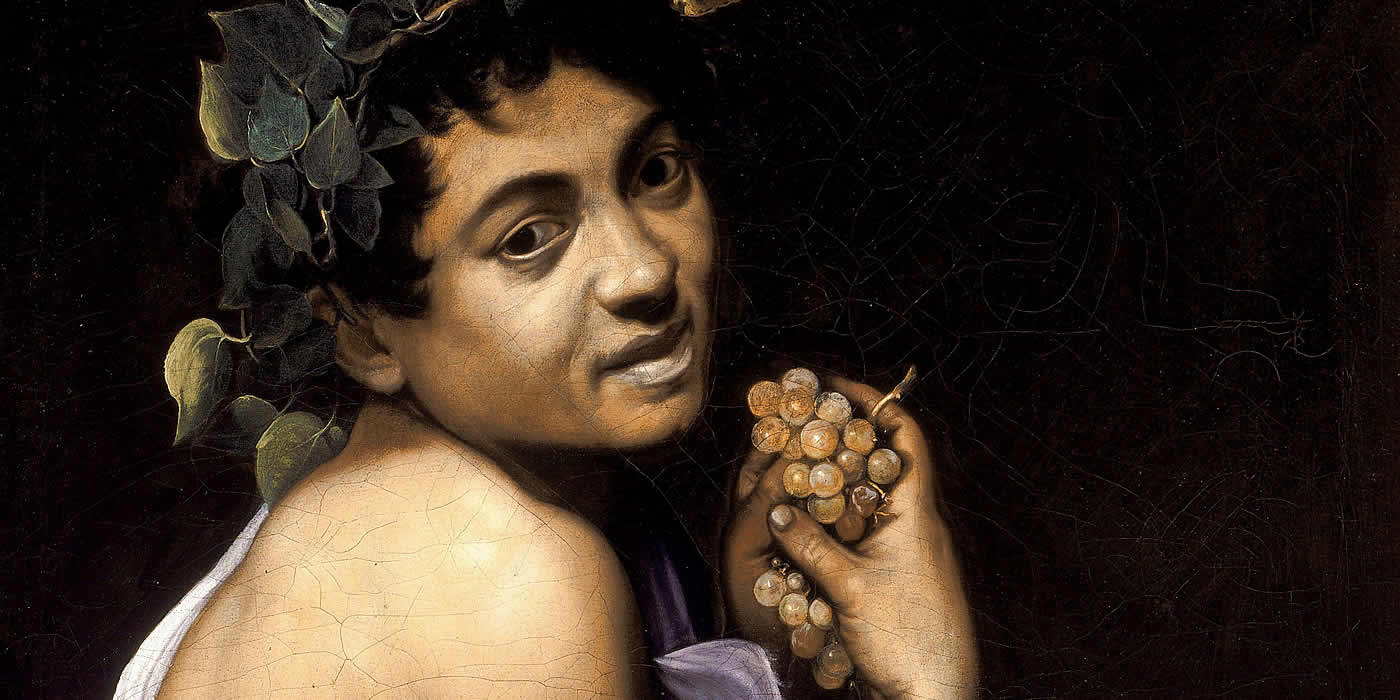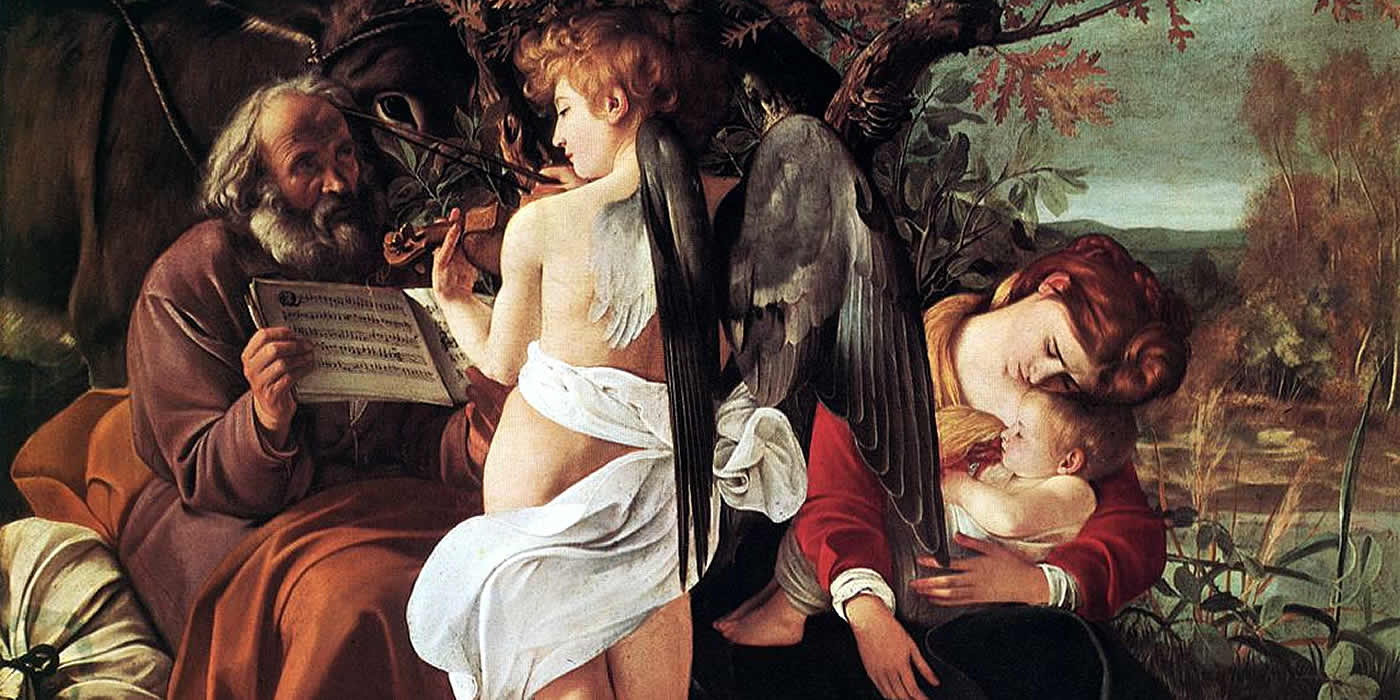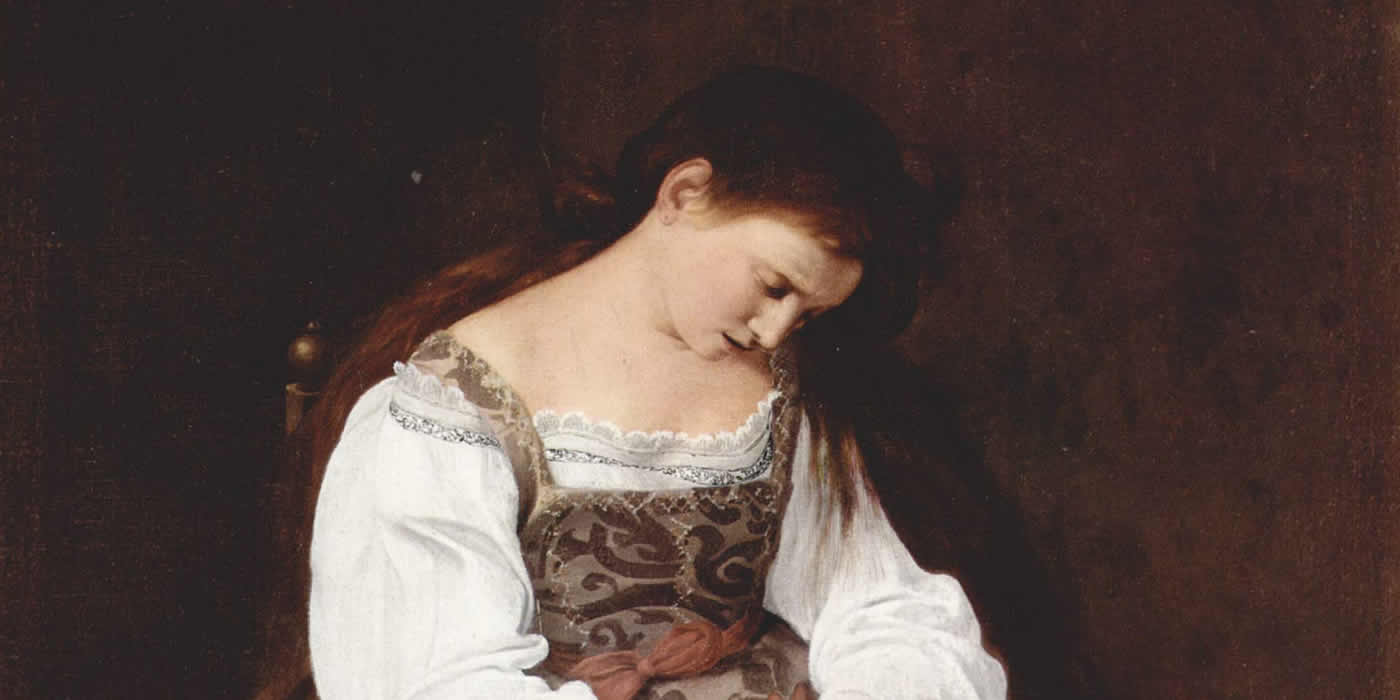 caravaggio-in-rome.jpeg
in Rome
Caravaggio
The Calling of
St Matthew caravaggio-in-rome-1.jpeg
Caravaggio
in Rome
The Martyrdom of
St Matthew caravaggio-in-rome-2.jpeg
Caravaggio
in Rome
The Inspiration of
St Matthew caravaggio-in-rome-3.jpeg
Caravaggio
in Rome
Crucifixion of
St Peter caravaggio-in-rome-4.jpeg
Caravaggio
in Rome
Conversion on the
way to Damascus caravaggio-in-rome-5.jpeg
Caravaggio
in Rome
Pilgrim's
Madonna caravaggio-in-rome_6.jpeg
Caravaggio
in Rome
St John
the Baptist caravaggio-in-rome-7.jpeg
Caravaggio
in Rome Teller
The Fortune
caravaggio-in-rome-8.jpeg
Caravaggio
in Rome
Judith Beheading
Holofernes caravaggio-in-rome-9.jpeg
Caravaggio
in Rome
David with the
head of Goliath caravaggio-in-rome-10.jpeg
Caravaggio
in Rome
St John
the Baptist caravaggio-in-rome-11.jpeg
Caravaggio
in Rome Madonna and
Child with
St Anne
caravaggio-in-rome-12.jpeg
Caravaggio
in Rome
Narcissus caravaggio-in-rome-13.jpeg
Caravaggio
in Rome Deposition from
the Cross
caravaggio-in-rome-14.jpeg
Caravaggio
in Rome
Young Sick Bacchus
caravaggio-in-rome-15.jpeg
Caravaggio
in Rome Rest on the Flight
Into Egypt
caravaggio-in-rome-16.jpeg
Caravaggio
in Rome Penitent
Magdalene
Caravaggio Wheelchair Accessible Tours Private Rome Excursions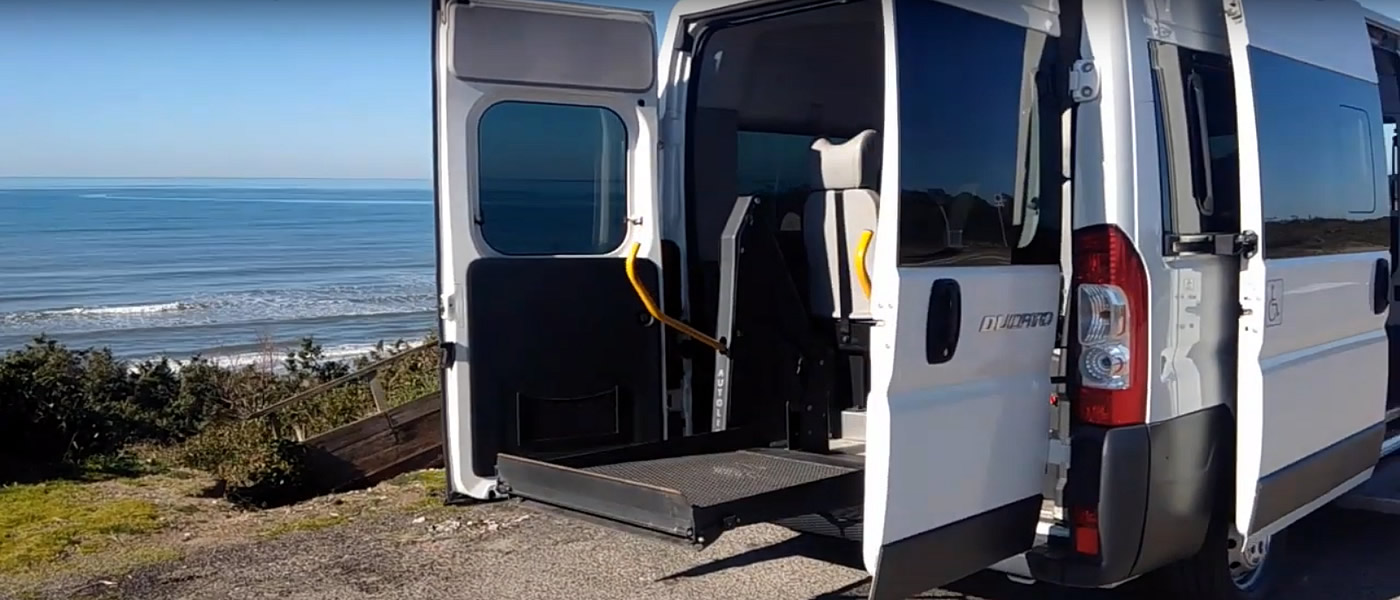 Our Adapted Van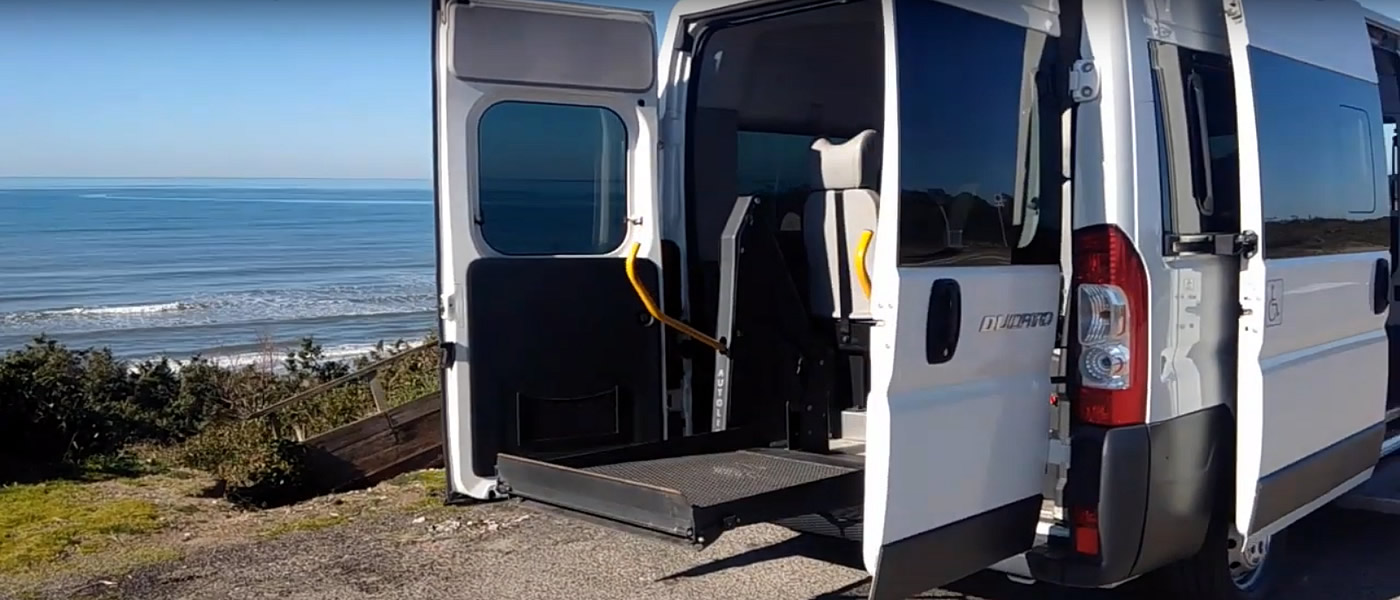 Caravaggio wheelchair accessible tours private Rome excursions
As far as the Capitol City is concerned, the our Caravaggio wheelchair accessible tours private Rome excursions outlines eight routes.
First Route
The first starts from St Luigi dei Francesi to St Maria del Popolo.
In the first church, in the Chapel Contarelli, there are the Vocazione di San Matteo ( 1599-1600 ), the Martirio di San Matteo ( 1600-1601 ) and San Matteo e L'Angelo ( 1602 ), while in the second, in the Cerasi Chapel, we find the La Conversione di San Paolo ( 1600-1601 ) and the La Crocifissione di San Pietro ( 1600-1601 ).
Second Route
The second Roman Caravaggio wheelchair accessible tours private Rome excursions itinerary leads from the Church of Sant'Agostino, where the Madonna dei Pellegrini ( 1604-1606 ) is displayed, then to the Cappuccini Church where St Francesco in Meditazione ( 1603 ).
Third Route
The third Capitoline itinerary leads to the Borghese Gallery exhibiting the Il Bacchino Malato ( 1593-1594 ), the Fanciullo Con Canestro di Frutta ( 1593 ), the Madonna dei Palafrenieri ( 1606 ), the San Girolamo Scrivente ( 1605-1606 ), Davide con la Testa di Golia ( 1607 ) and San Giovanni Battista ( 1610 ).
Fourth Route
The fourth Caravaggio wheelchair accessible tours private Rome excursions itinerary in the Capital leads to the Doria Pamphilj Gallery for the Riposo durante la fuga in Egitto ( 1596-1597 ) and Maddalena Penitente ( 1595-1596 ).
Fifth Route
The fifth itinerary leads to the Vatican Museums Pinacoteca for the Deposizione ( 1602-1604 )
Sixth Route
While the sixth at the Pinacoteca Capitolina for the Buona Ventura ( 1595 ) and San Giovanni Battista ( 1601 ).
Seventh Route
The Caravaggio wheelchair accessible tours private Rome excursions seventh itinerary proposes the National Gallery of Ancient Art, Palazzo Barberini, Giuditta and Oloferne ( 1599 ) and Narciso (n.d.) and the Corsini Gallery for San Giovanni Battista ( 1604 ).
Eighth Route
The eighth itinerary leads to the Villa Ludovisi where Is the oil on the walls of Jupiter, Neptune and Pluto ( 1597 ) and the Odescalchi Collection where is the Conversione di San Paolo ( 1600-1601 ) is preserved.
Rome wheelchair accessible Services
Rome Wheelchair Friendly Accessible Hotels
Day - Venice, Tuscany
Sacramento - USA
5th May 2022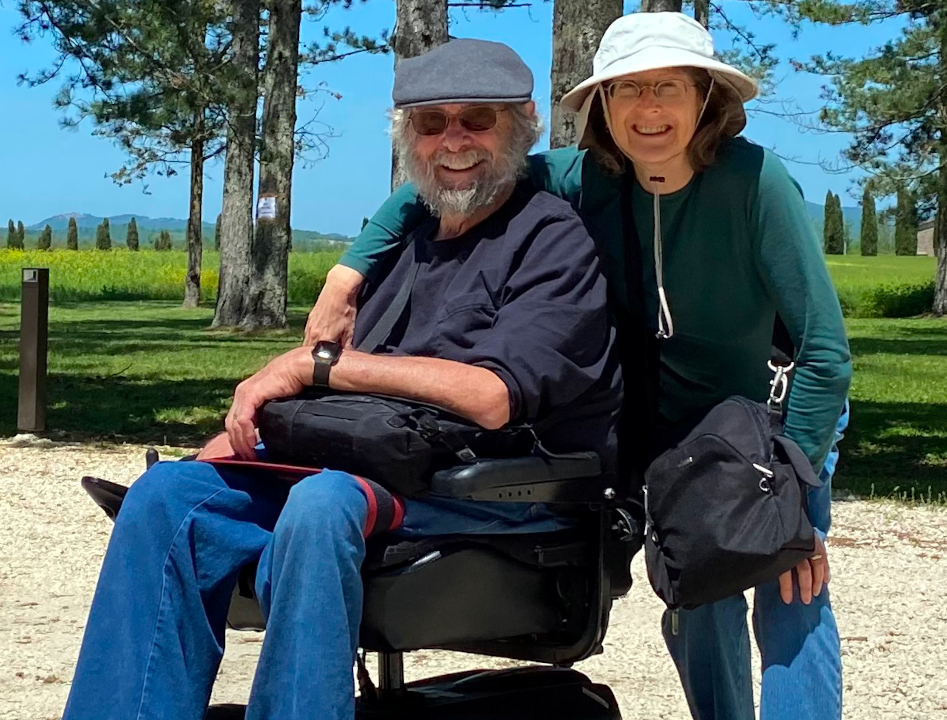 Vincenzo is superb in every way. He is extremely thorough, conscientious and honest ...
Samuel & Watkiss - Sicily
Samuel & Watkiss Families
Merton - UK
21st September 2021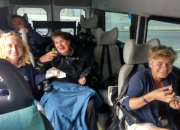 Birgisdottir - Milan
Akureyri - Iceland
15th September 2021 I contacted Accessible Italian Holiday with a very short notice about a transfer from ...
Bonelli - Umbria
Gozo - Malta
13rd September 2021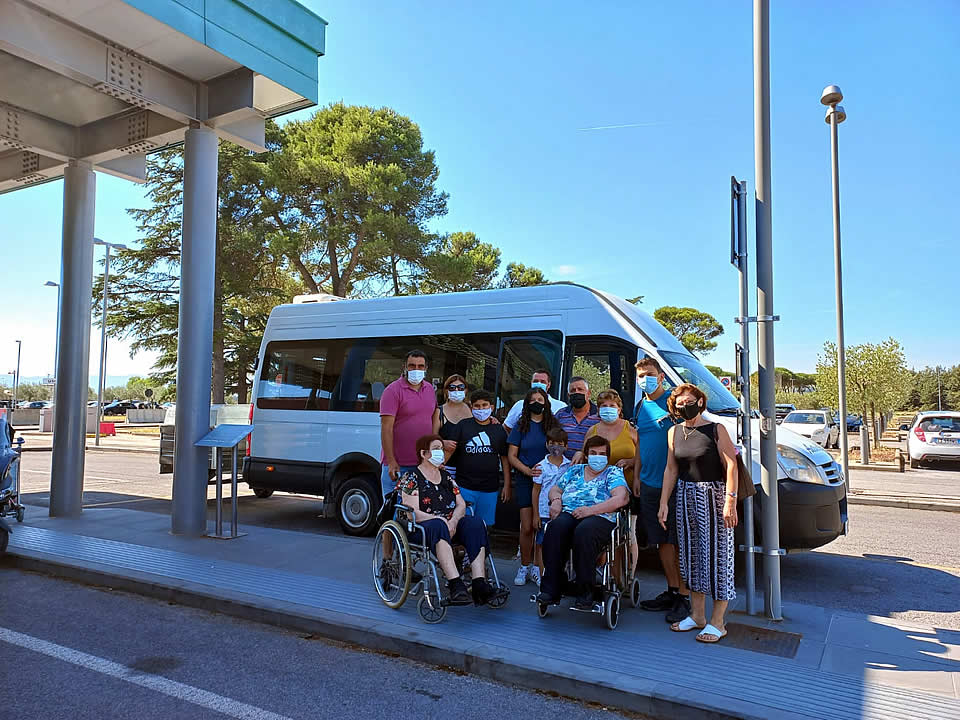 Reifein - Pisa
Atlanta - USA
16th August 2021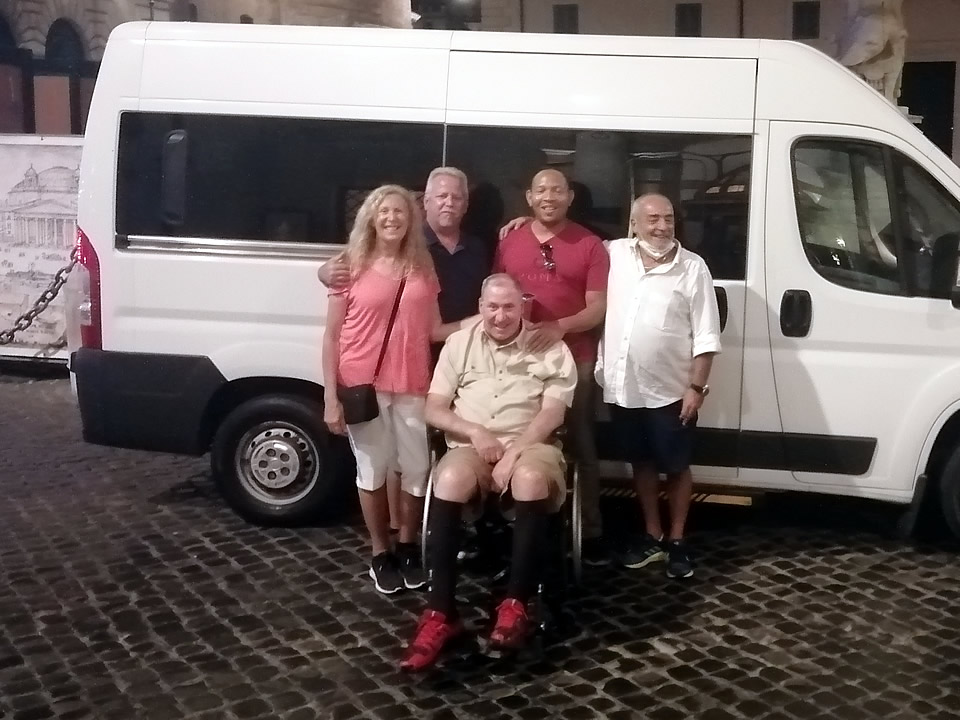 Thompson - Sicily
Triq I Assedju - Malta
20th October 2020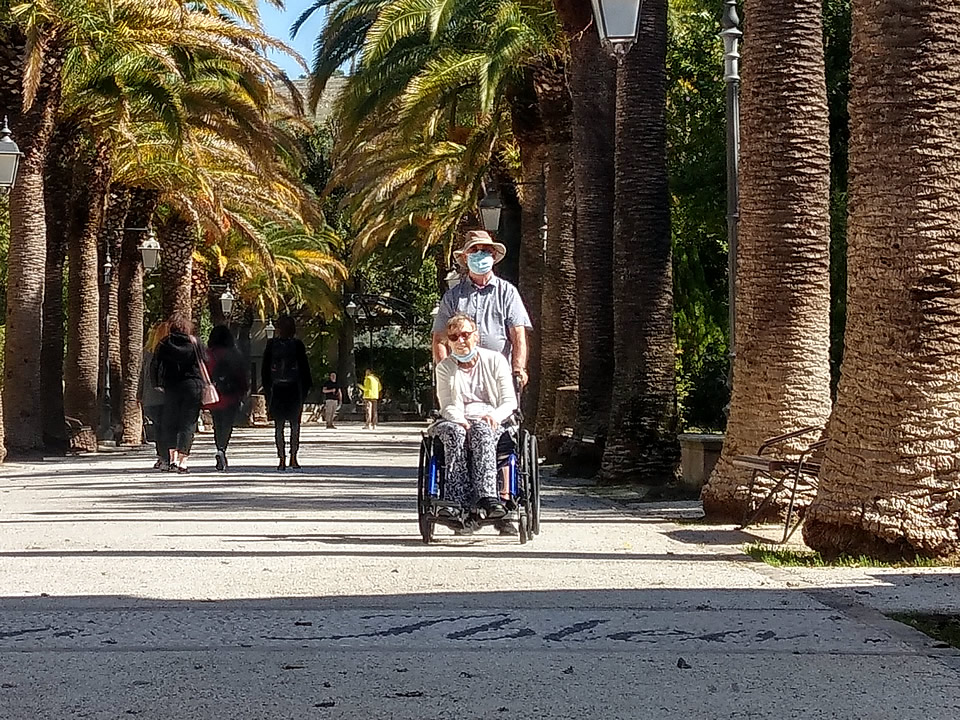 The service provided by Accessible Italian Holiday was exceptional. Vincenzo who ...
Brabant - Naples
Sainte-Catherine - France
29th June 2020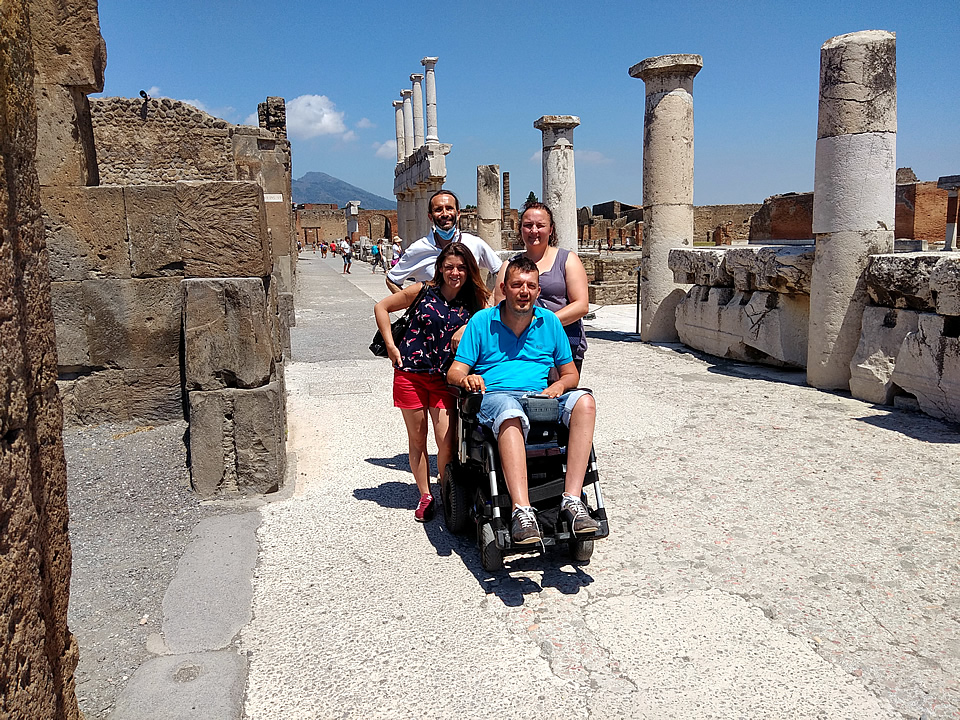 Prydun - Sicily
Hereford - UK
8th March 2020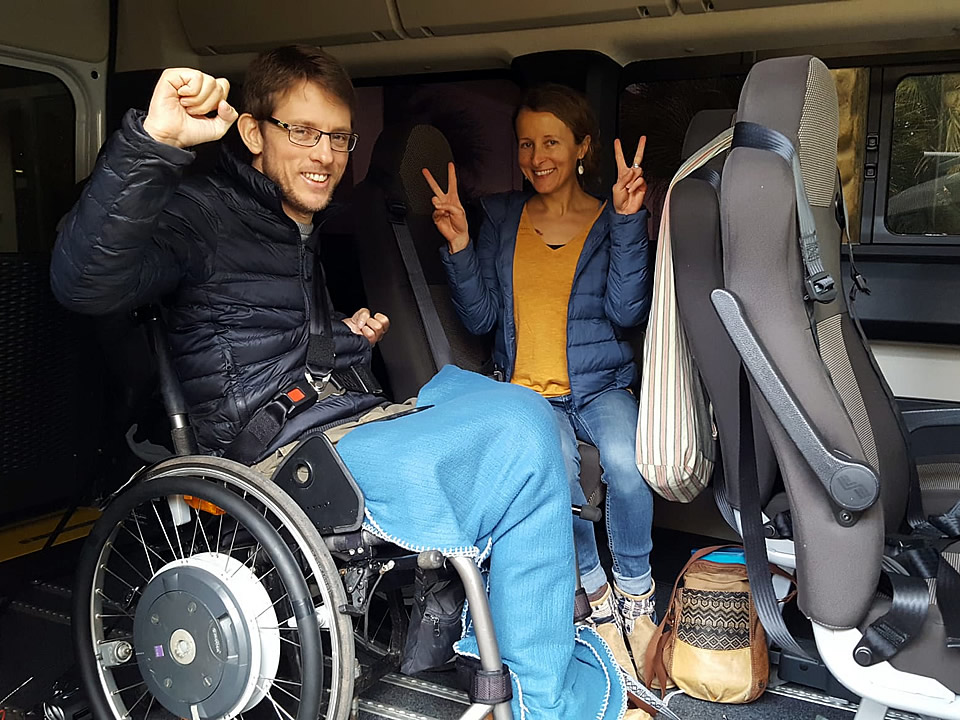 My husband ( who has a spinal cord injury and can't walk ) needed to make a last ...
Rudyk - Sorrento
New York - USA
31st October 2019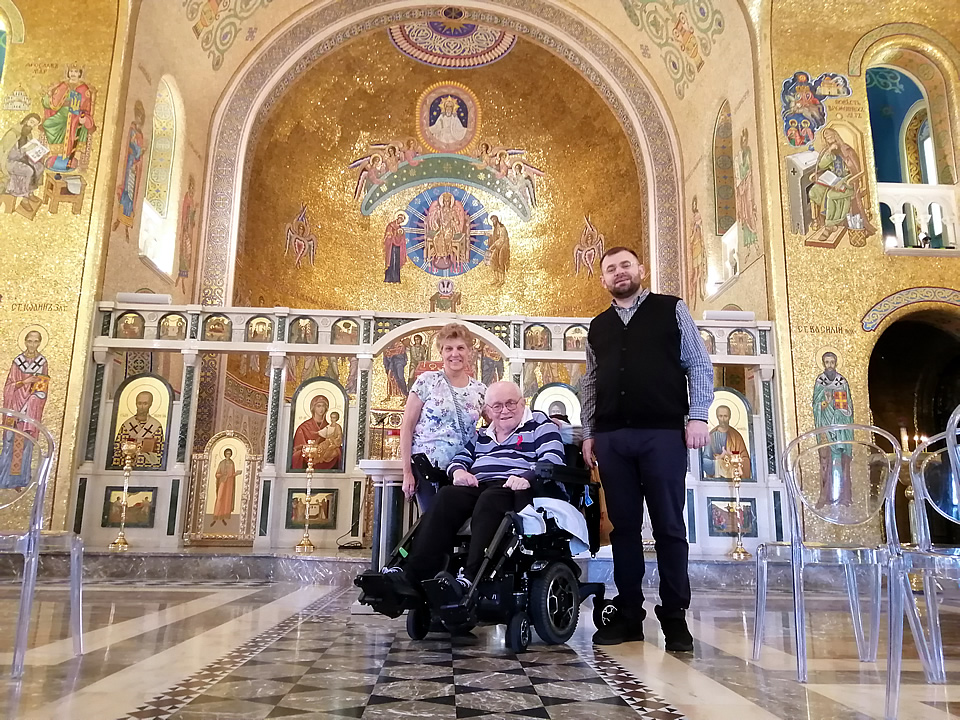 Molski- Sicily
Arizona - USA
19th September 2019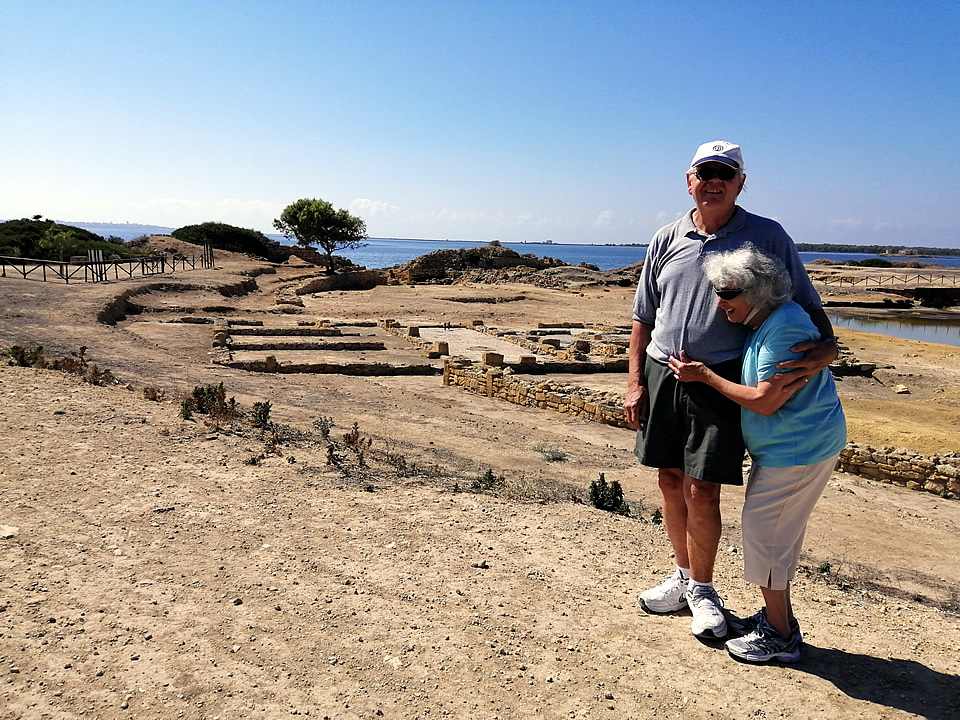 Enzo is a delight to work with. Made helpful suggestions that improved are overall ...
Burns - Bologna
Alpharetta - USA
5th August 2019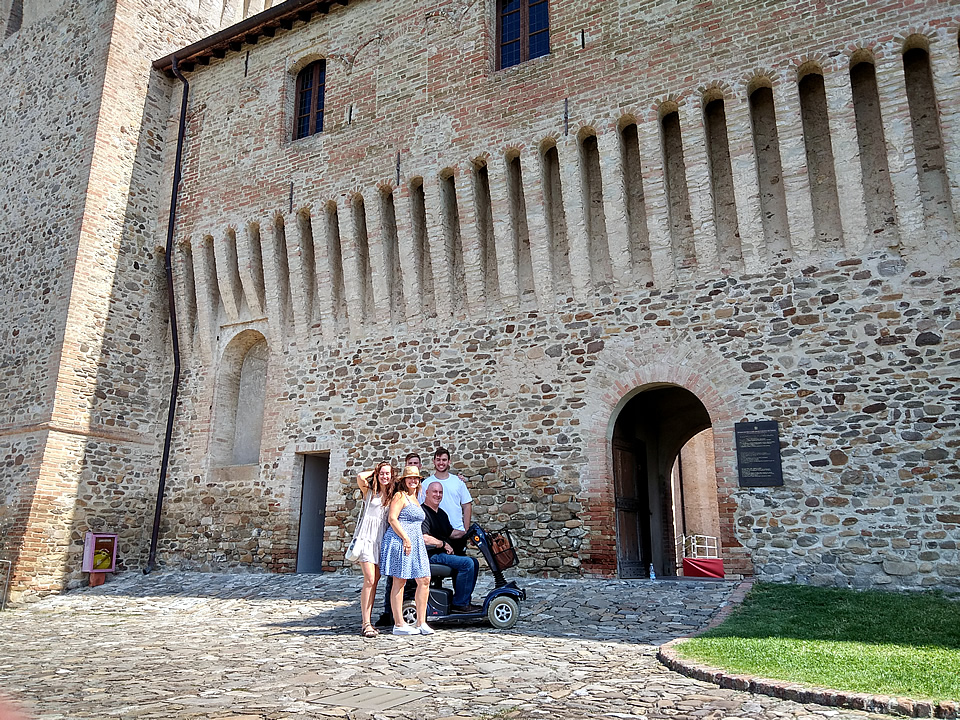 Jones - Rome
Melbourne - Australia
25th July 2019 Raaber - Venice, Lake Como, Florence
Tropiano - Umbria
Philadephia - USA
30th May 2019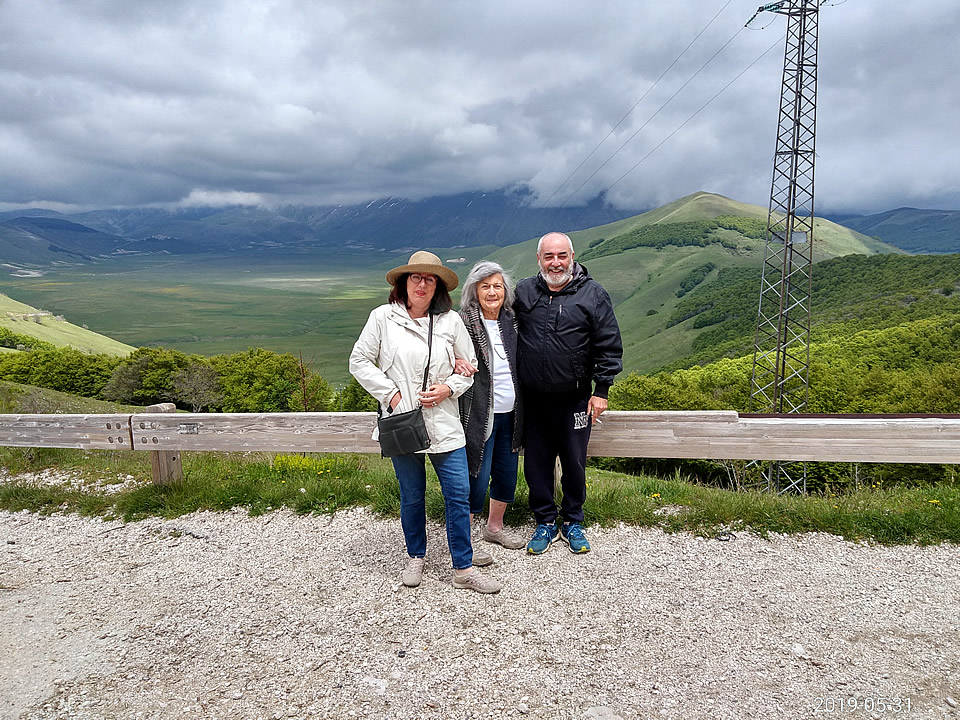 Stapley - Tuscany
Blue Mountains - Australia
17th May 2019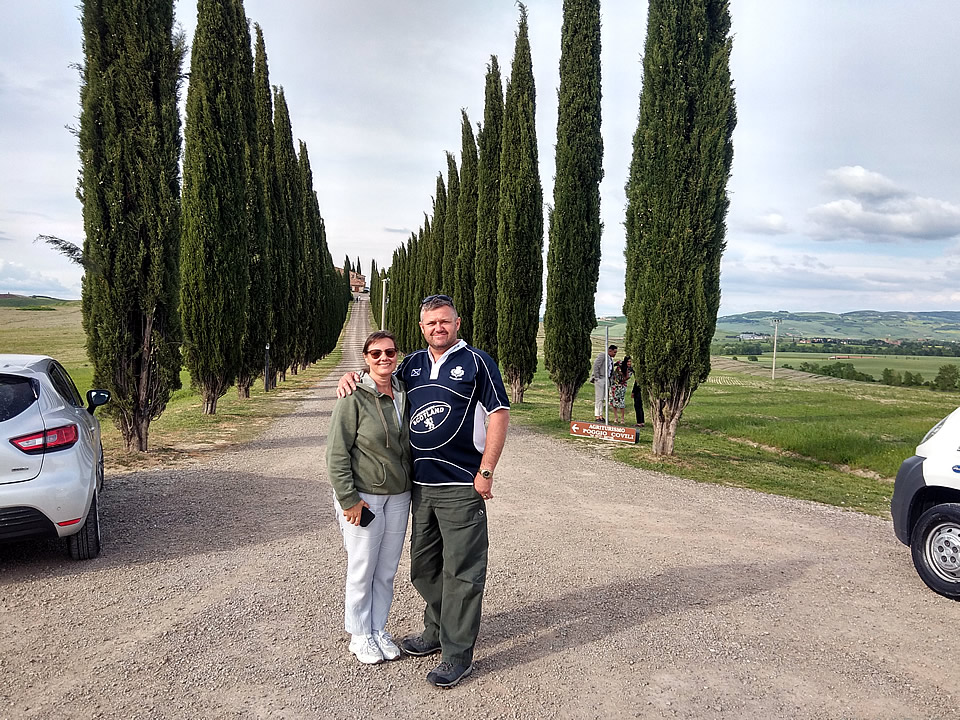 We booked two trips with Enzo, he was wonderful. At all times he made sure we got ...
Carreras - France, Swiss & Italy
Miami- USA
26th March 2019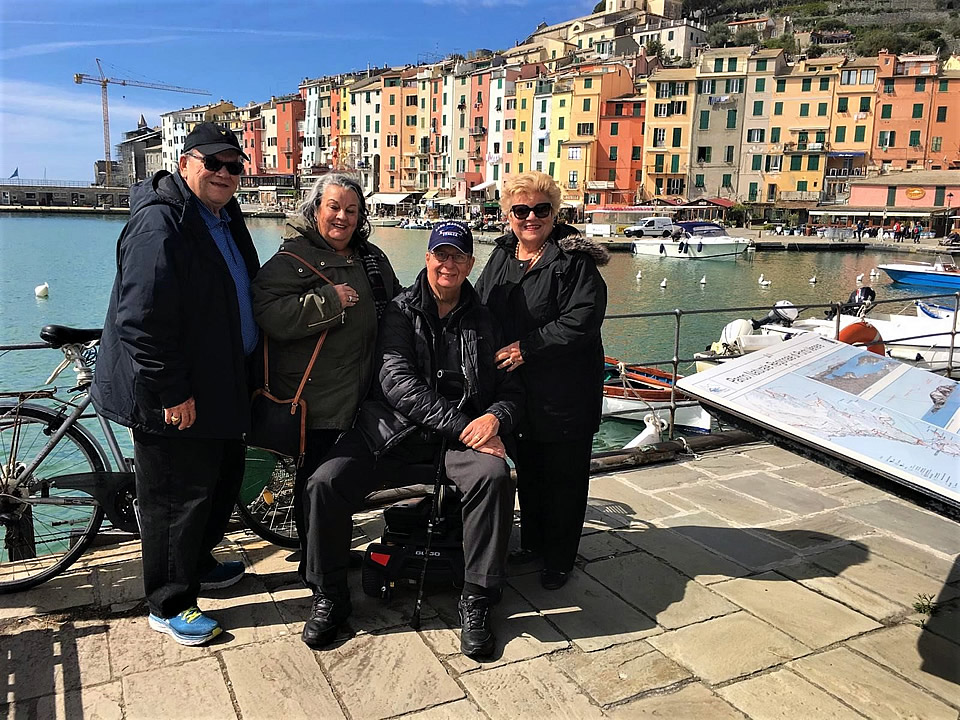 Whittle - Apulia
Cheltenham- UK
19th October 2018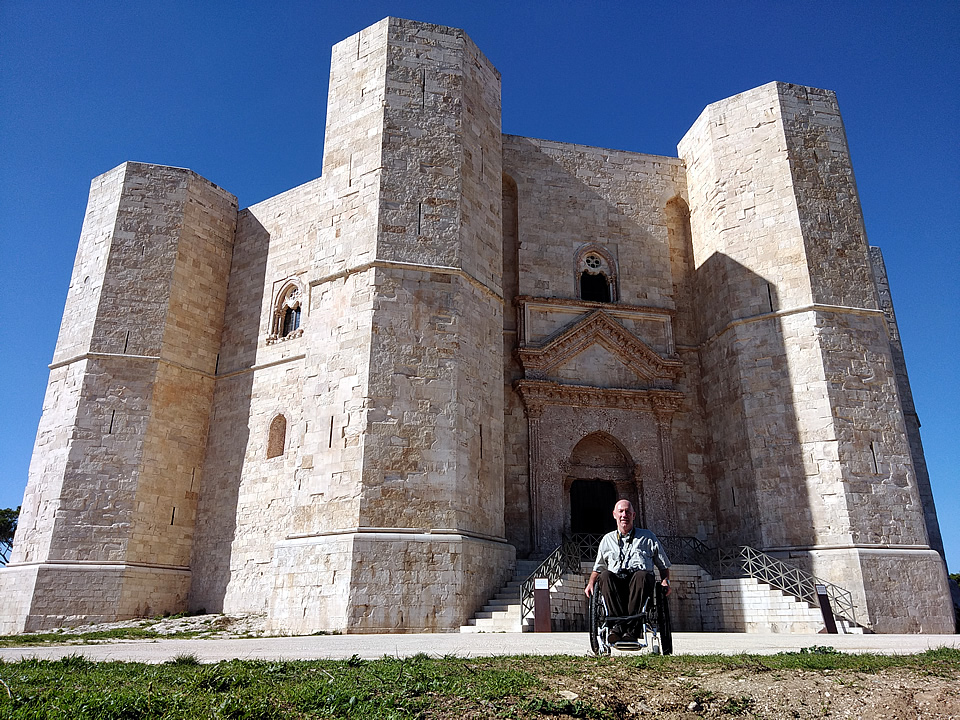 Scheer & Mallett - Apulia
Illinois- USA
5th October 2018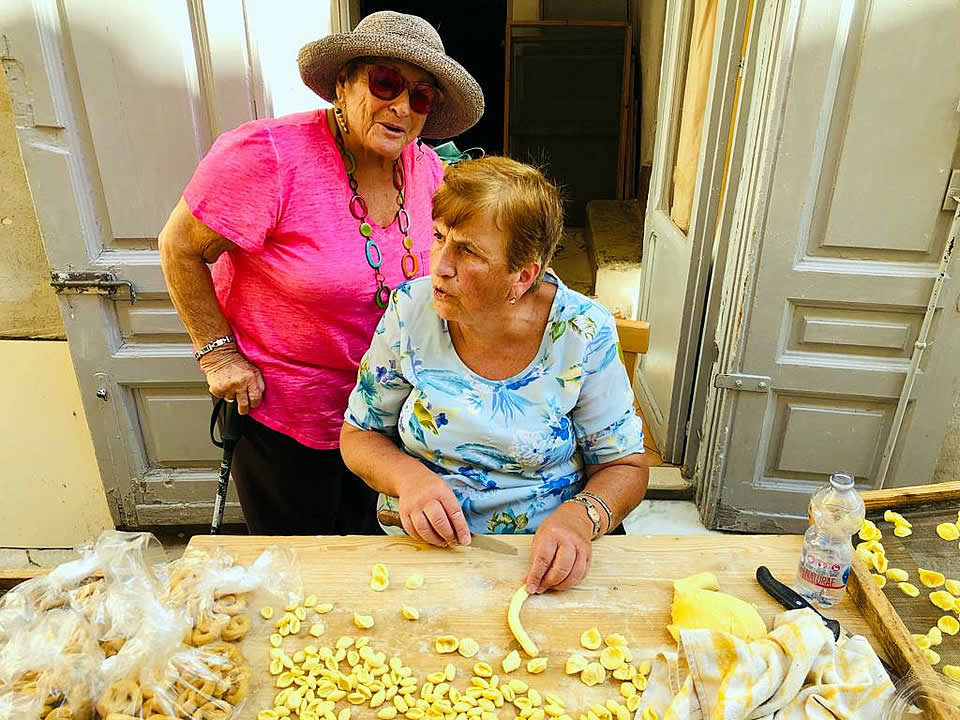 Thank you for a FABULOUS trip. We had so much fun. You were so kind , helpful and ...
Totta - Rome
Long Beach - USA
4th October 2018 Our guide was not only an excellent and reliable driver who met us on time ...
Pieples - Venice Rome Apulia
Miami- USA
14th September 2018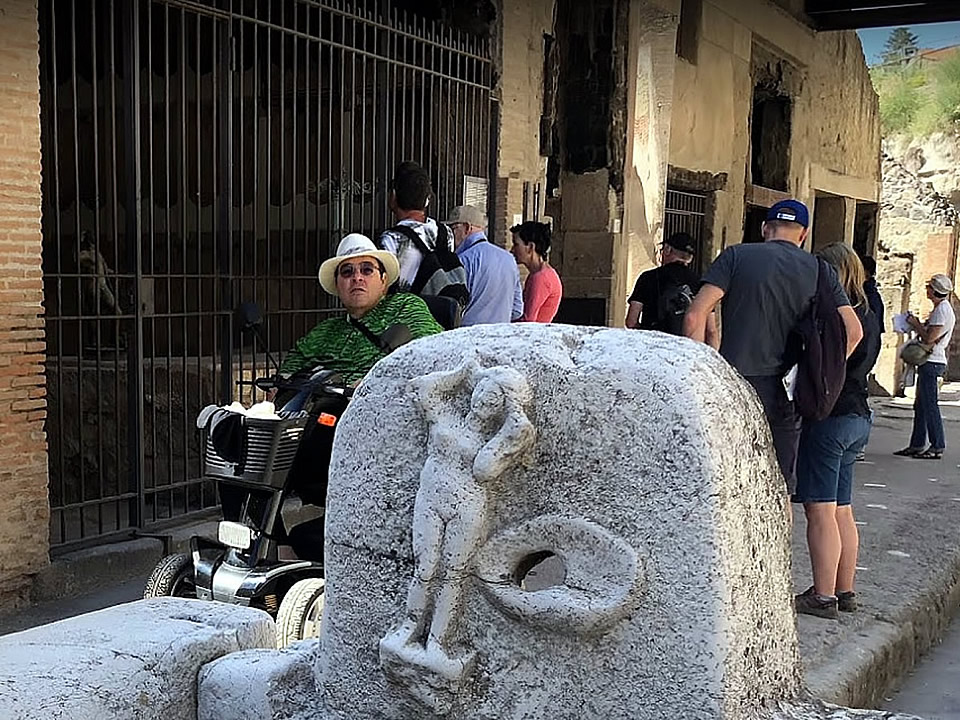 Our family of 4 had a wonderful trip because of Accessible Italian Holidays. Here ...