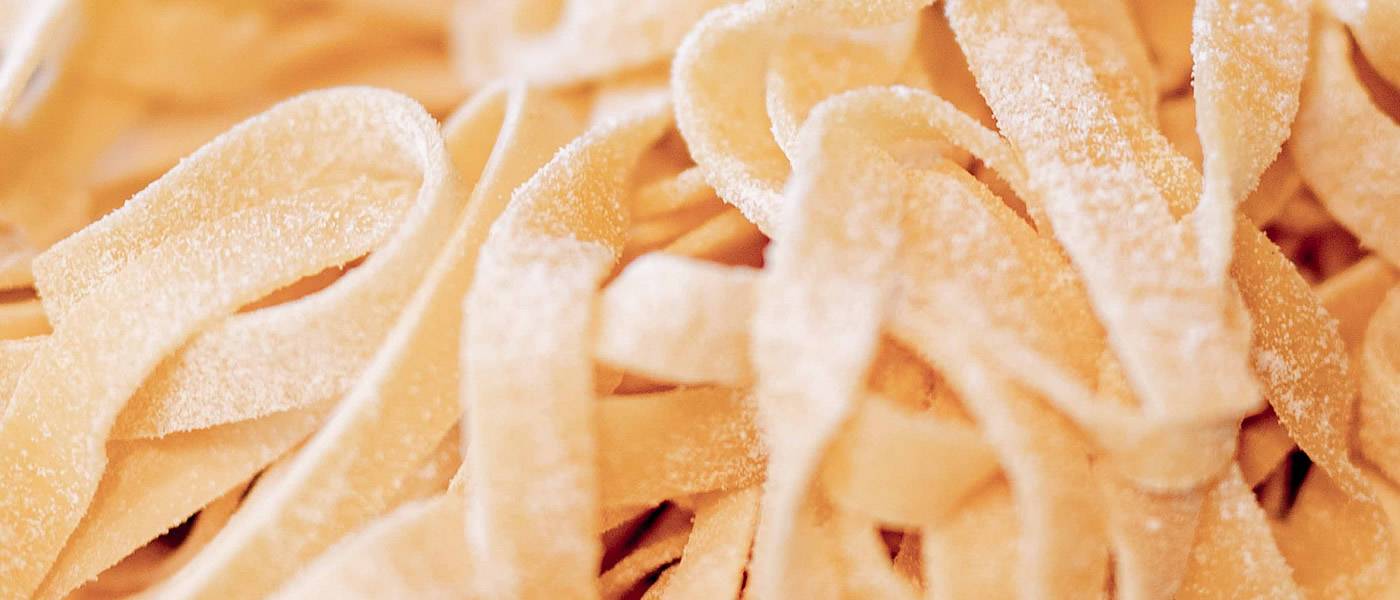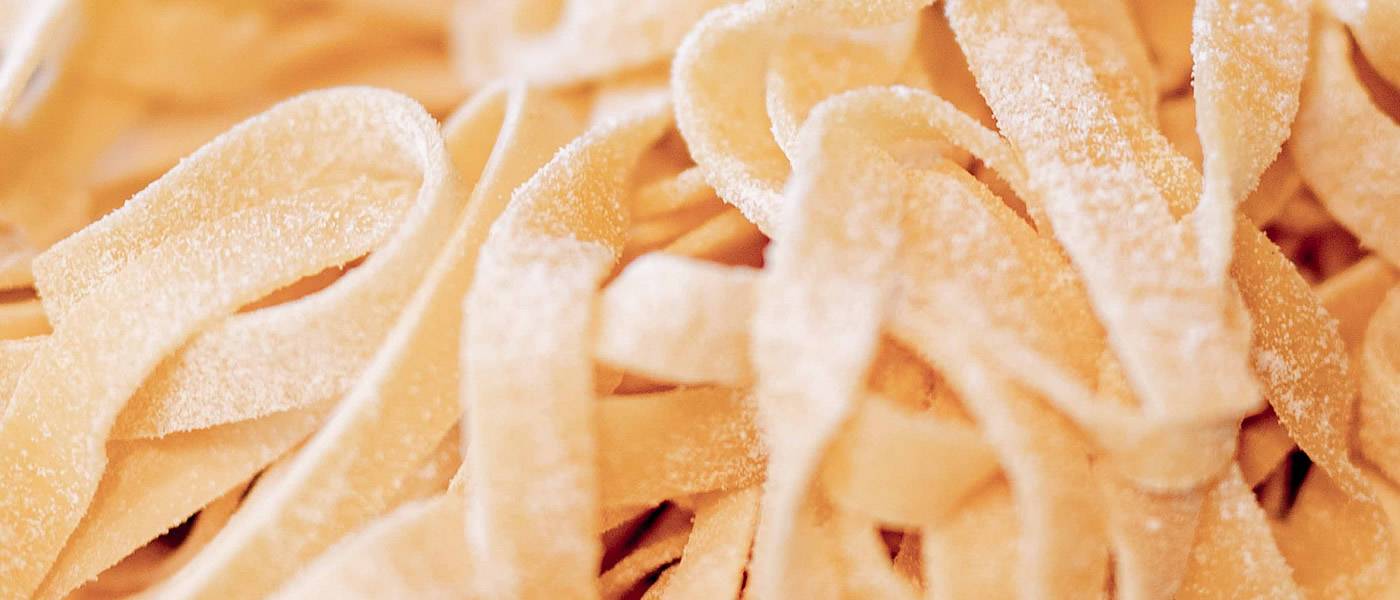 Bologna Wheelchair Accessible Tours
Bologna Wheelchair Accessible Tours
Bologna Wheelchair Accessible Tours Food Excursions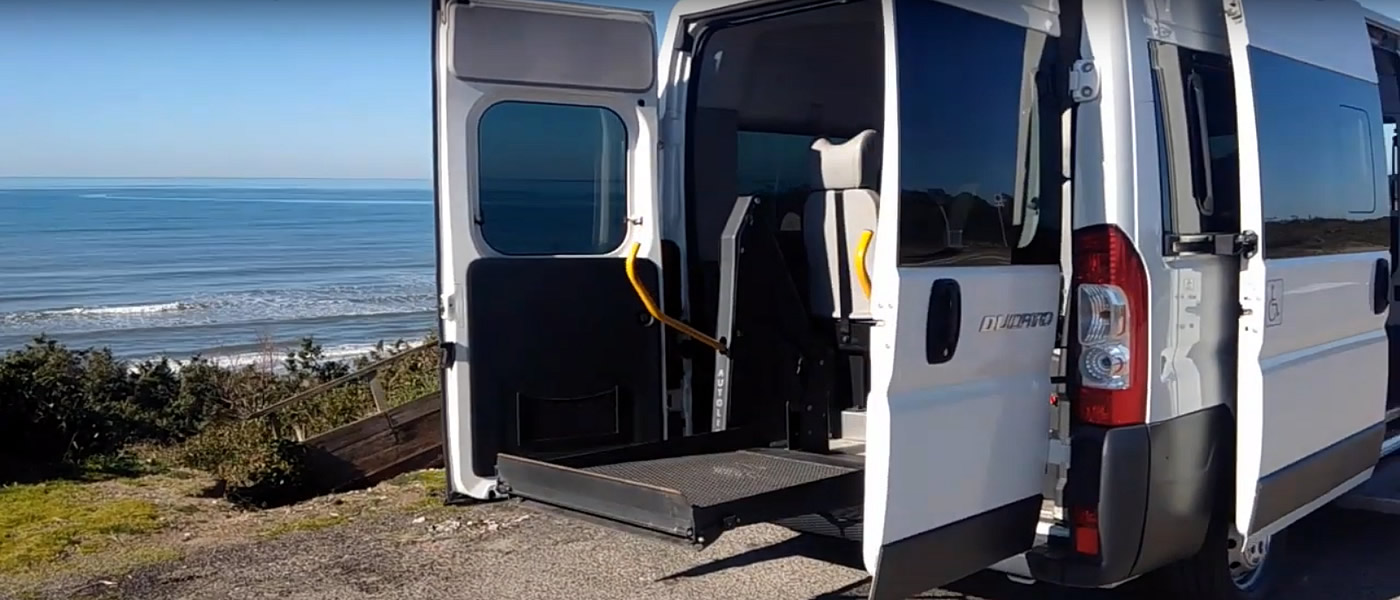 Our Adapted Van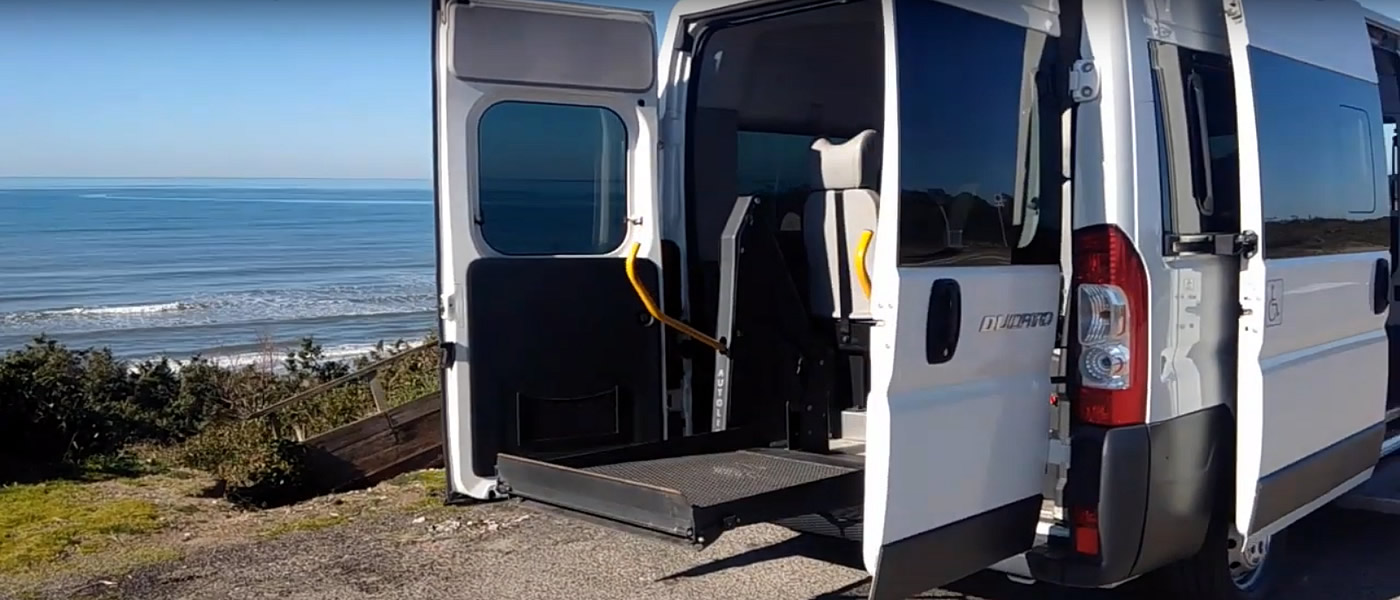 Bologna Wheelchair Accessible Tours
Bologna wheelchair accessible tours for all its size and importance as the capital of its province and of Emilia-Romagna.
Is an easy city to visit with our wheelchair friendly Bologna wheelchair accessible tours, and many visitors find it one of Italy's most appealing.
Bologna began life as an Etruscan town.
Relics of the town's early phase of development can be seen in the town's archeology museum, the Museo Civico Archeologico.
Bologna is known in Italy as "La Dotta, La Rossa, La Grassa", which translates as "the Educated, the Red, the Fat".
"Educated" is for the city's university, the oldest in Europe and home to such intellectual greats as the novelist Umberto Eco.
"Red" refers both to the red bricks that most of Bologna's historic buildings and porticoes are made from, and to the city's history of leftist politics.
"Fat", of course, is for Bologna's culinary history, one based on creamy pasta sauces and rich meat dishes.
Private Bologna Wheelchair Accessible Tours
Bologna disabled friendly accessible guided tours.
Accessible Italian Holiday provide a safe and a full accessible tours around it at previewed itineraries.
Visit this rich and fascinating land with a specialised tourist guide.
Adapted van transportation specifically designed for disabled tourists traveling on holiday to Italy.
Touring Bologna
Bologna's historic center has been beautifully maintained, its original Roman street plan still discernable today.
The best Bologna wheelchair accessible tours way to explore the city is on wheelchair.
Taking time to admire the architecture and digest the wonderful food that you're sure to find.
Bologna has always been an important crossroads between Northern and Southern Italy and between Northern Europe and the Mediterranean region.
Its history has been enriched by the influence of various cultures and people.
They have "marked" the territory and contributed to the economic and cultural development of the city over the centuries.
The compact medieval center has several beautiful churches, monuments, and civic buildings.
Bologna's Towers
Bologna's center is very striking with its medieval street plan, two historic towers "le due torri", the Torre Garisenda and Torre degli Asinelli.
The second one, with its 318ft., is the highest leaning tower in Italy, and warm colored buildings of red and orange.
The first thing you may notice is that most of the city is built under porticoes, which are covered walkways.
This is very convenient when you are stuck in the frequent rain or snow, but it can seem a bit darker when you don't see the sky.
The reason they are so common is because they were primarily offered as a tax incentive to estate developers because it was considered a service to the town.
Some of the richest families chose to build without porticoes to prove their status.
If you come to Bologna for one reason, let it be the food.
It is informally the culinary capital of Italy. The market in the city center is one of the largest in Europe and has a huge array of fresh cheeses, meats, fruits, vegetables, dairy and baked goods.
The best deals are the balsamic vinegar from nearby Modena and prosciutto from Parma.

Despite of it we 're thinking that disabled wheelchair users shouldn't give up the passion of an holiday wheelchair friendly.
Bologna wheelchair accessible tours and Accessible Italian Holiday provide a safe and a full accessible tours around it at previewed itineraries with adapted van specifically for disabled holiday.
Booking and Travel
Many sites in Bologna are accessible and can be visited by adapted van.
We viewed and checked for you the main, monuments, churches, museums, hotels and listed here including accessibility details, very important for disabled wheelchair users, opening times and ticket costs.
Add your wheelchair friendly Bologna Accessible Tours holiday by adapted van, once you have choose the accommodation from a Accessible Accommodations, on the booking form.

San Marino
Bologna wheelchair users San Marino accessible Italian tours is an independent republic enclosed ...
Savignano sul Rubicone
Savignano sul Rubicone is located halfway between the hinterland and the sea. This small town has gone ...

The Porticos
53 kilometres: this is the total length of one of Bologna disabled Porticos accessible Italian tours ...
Bologna Wheelchair Accessible Services
Bologna Wheelchair Friendly Accessible Hotels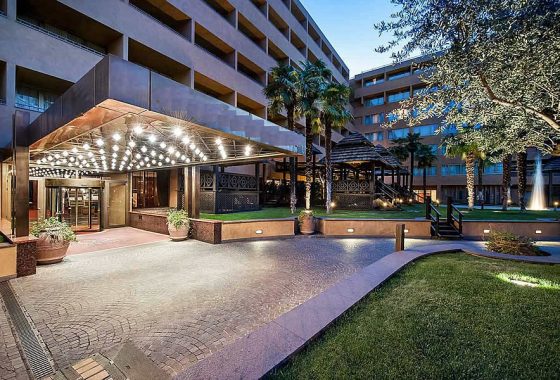 Bologna
Bologna Provence
Bologna, Emilia-Romagna 40121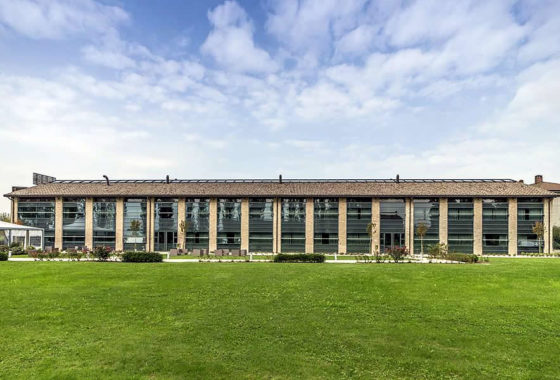 Parma
Emilia-Romagna
Parma, Italy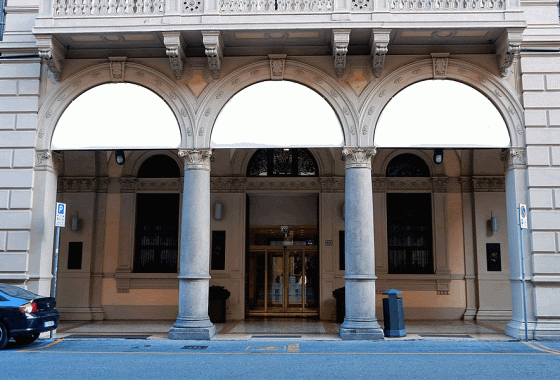 Bologna
Emilia-Romagna
Bologna, Italy
Day - Venice, Tuscany
Sacramento - USA
5th May 2022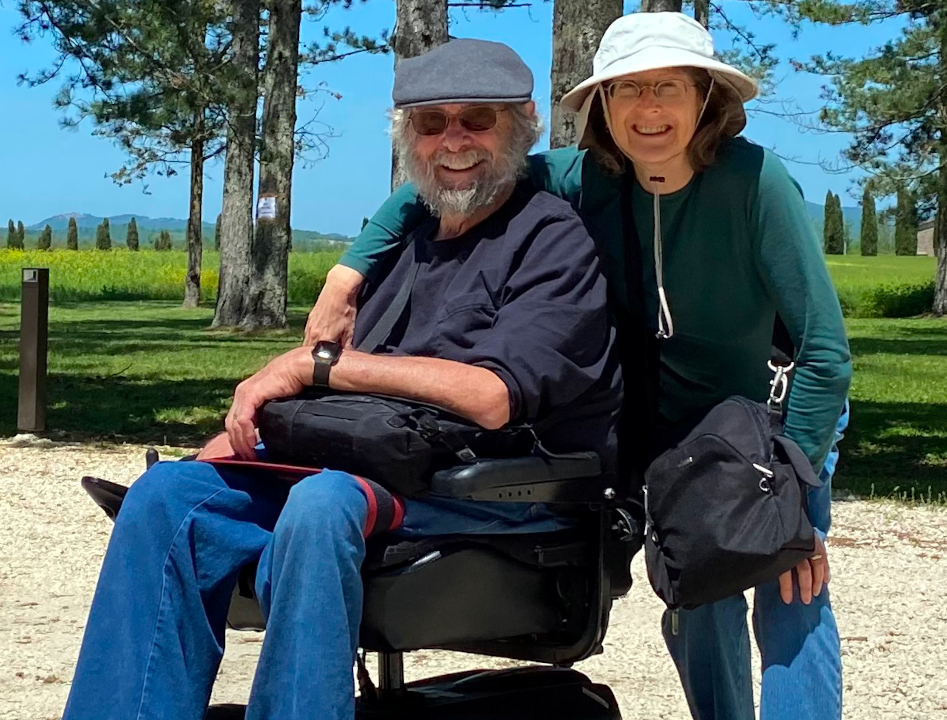 Vincenzo is superb in every way. He is extremely thorough, conscientious and honest ...
Samuel & Watkiss - Sicily
Samuel & Watkiss Families
Merton - UK
21st September 2021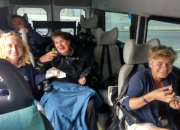 Birgisdottir - Milan
Akureyri - Iceland
15th September 2021 I contacted Accessible Italian Holiday with a very short notice about a transfer from ...
Bonelli - Umbria
Gozo - Malta
13rd September 2021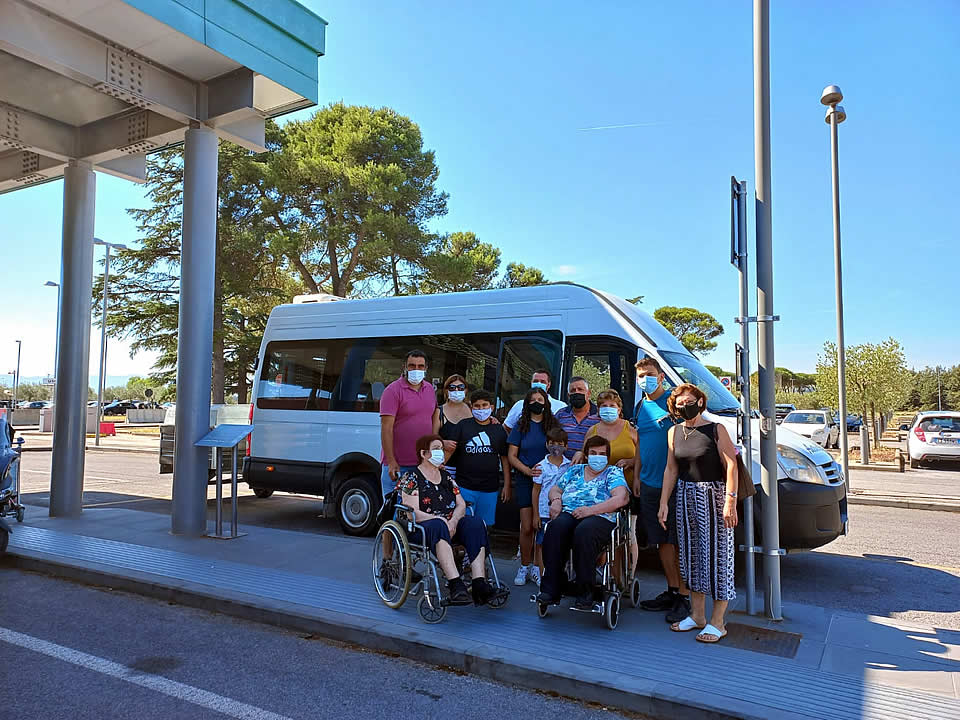 Reifein - Pisa
Atlanta - USA
16th August 2021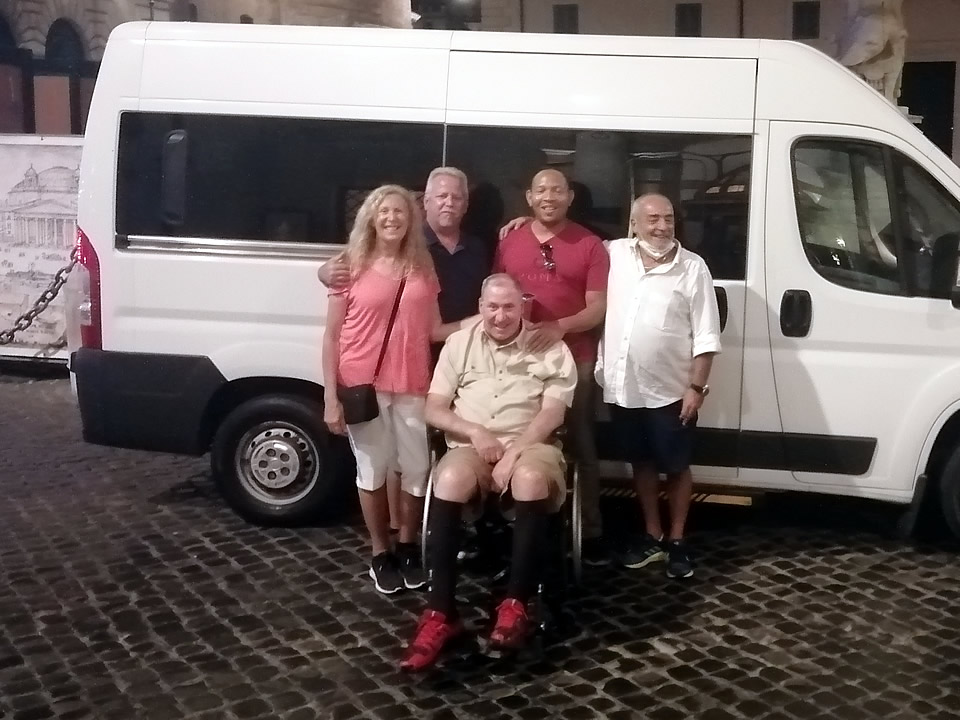 Thompson - Sicily
Triq I Assedju - Malta
20th October 2020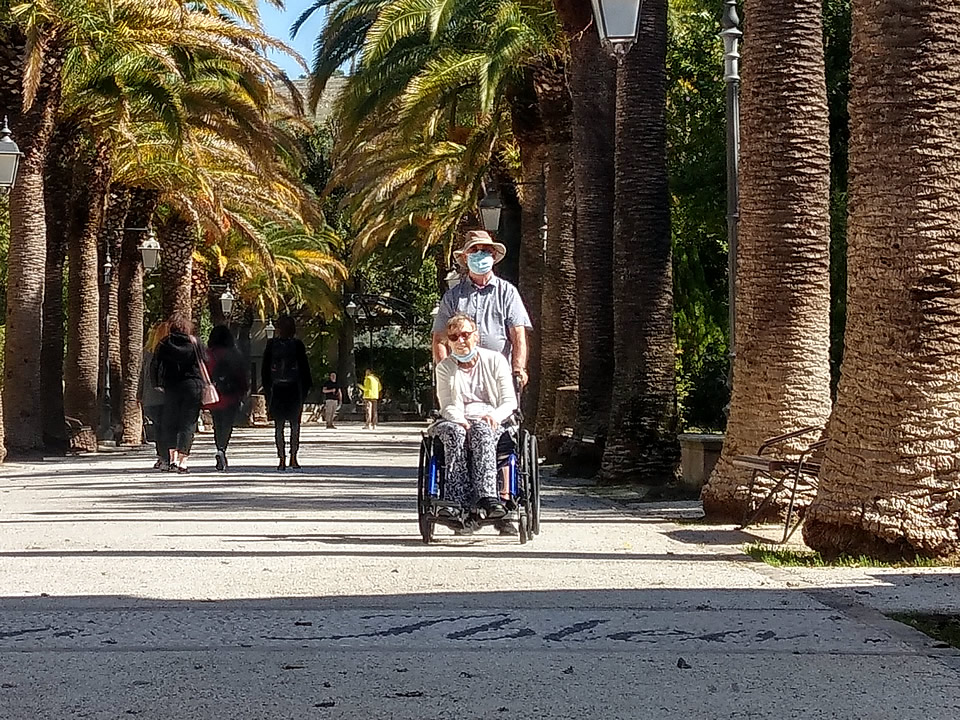 The service provided by Accessible Italian Holiday was exceptional. Vincenzo who ...
Brabant - Naples
Sainte-Catherine - France
29th June 2020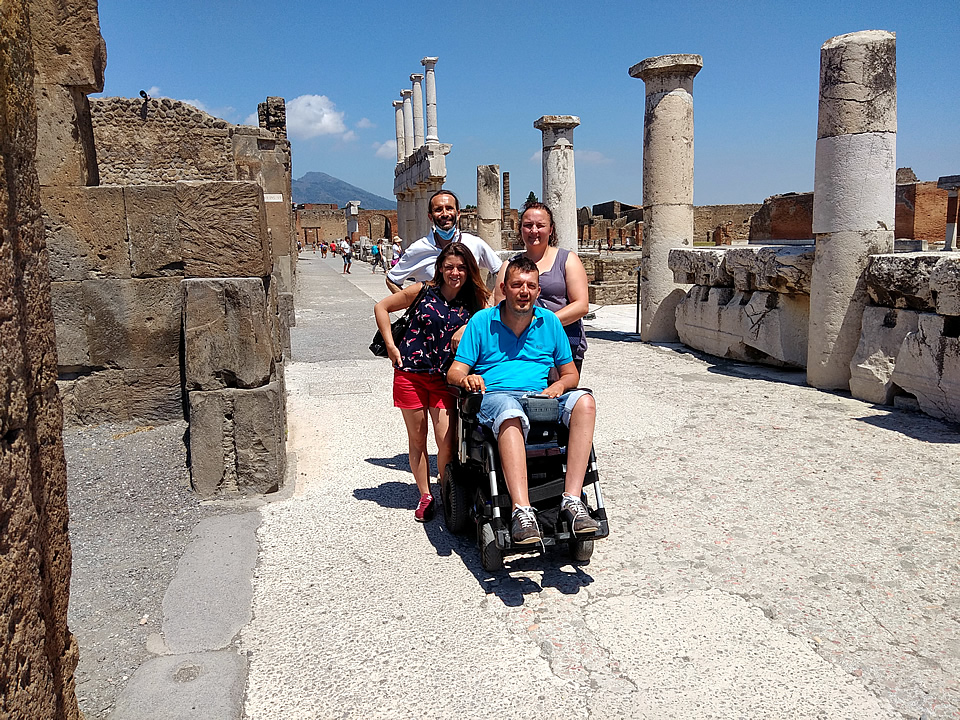 Prydun - Sicily
Hereford - UK
8th March 2020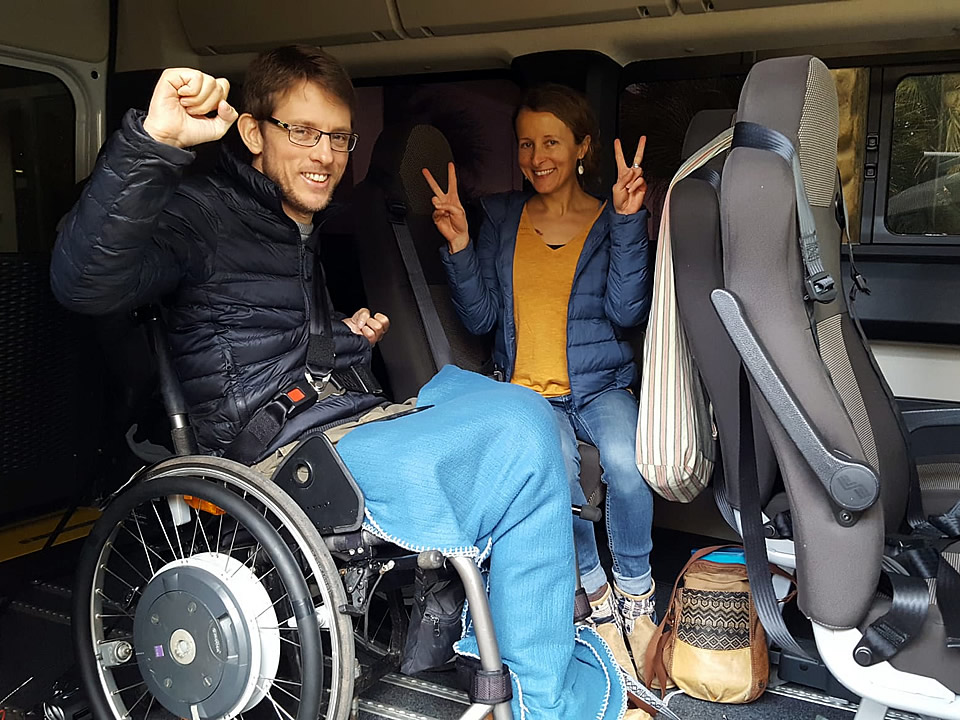 My husband ( who has a spinal cord injury and can't walk ) needed to make a last ...
Rudyk - Sorrento
New York - USA
31st October 2019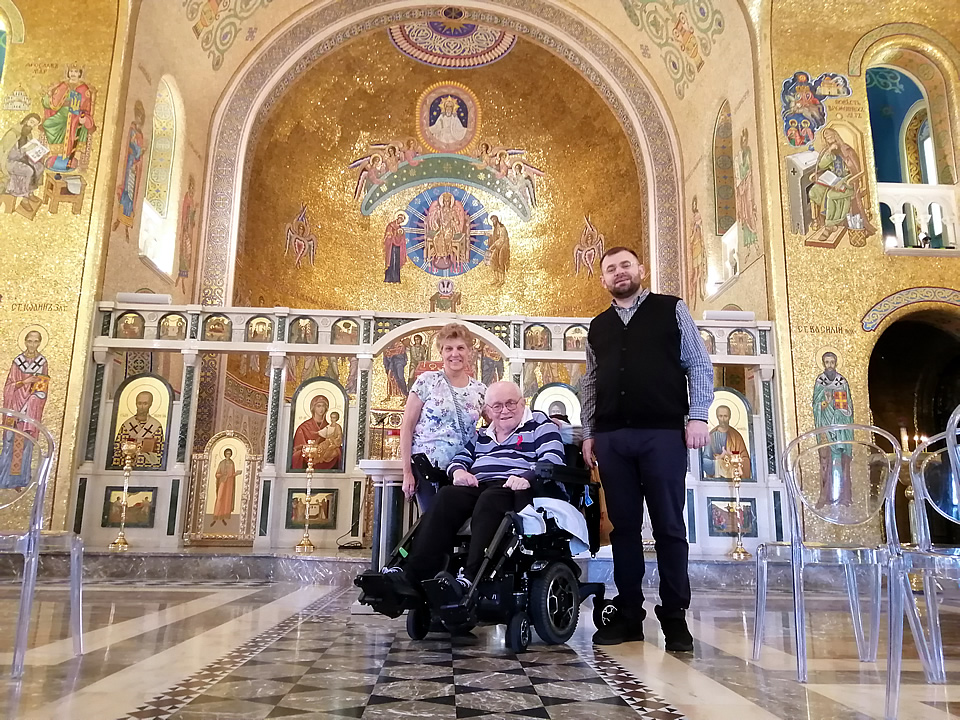 Molski- Sicily
Arizona - USA
19th September 2019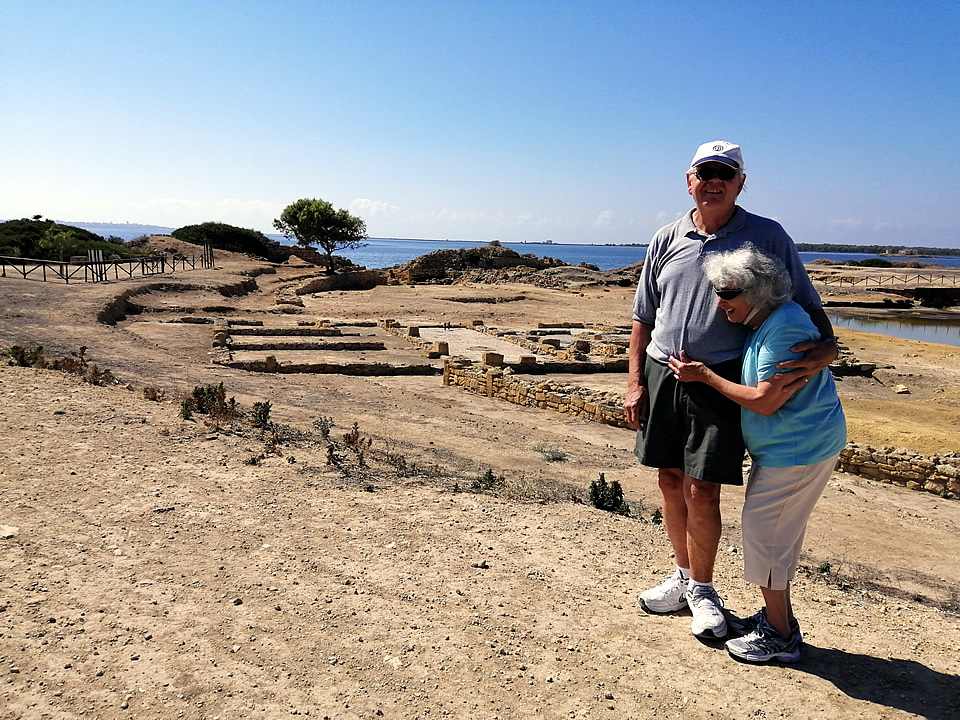 Enzo is a delight to work with. Made helpful suggestions that improved are overall ...
Burns - Bologna
Alpharetta - USA
5th August 2019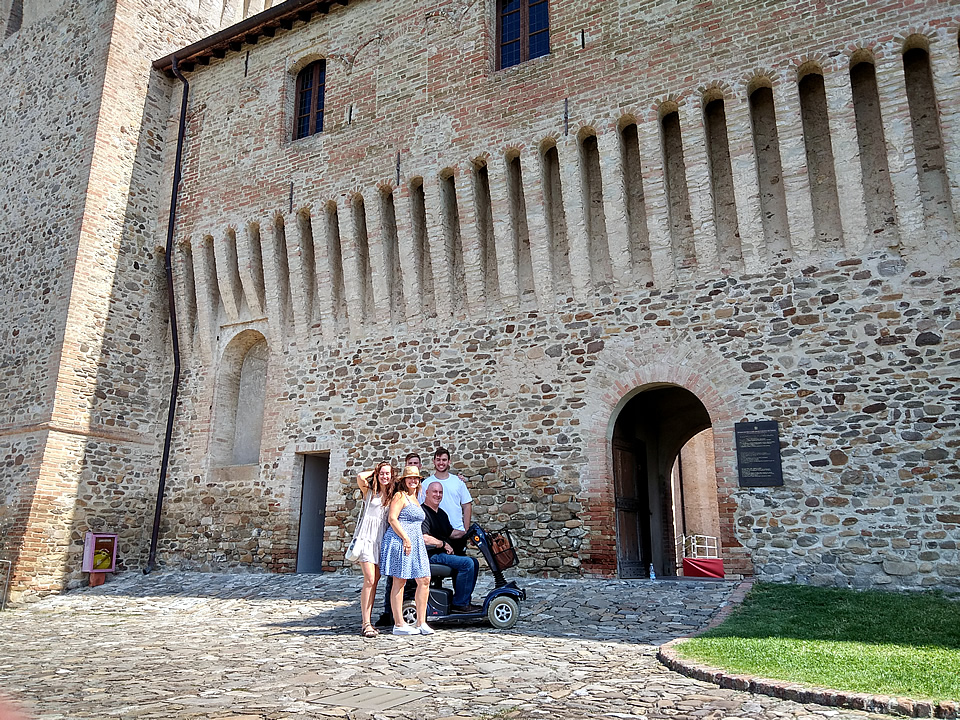 Jones - Rome
Melbourne - Australia
25th July 2019 Raaber - Venice, Lake Como, Florence
Tropiano - Umbria
Philadephia - USA
30th May 2019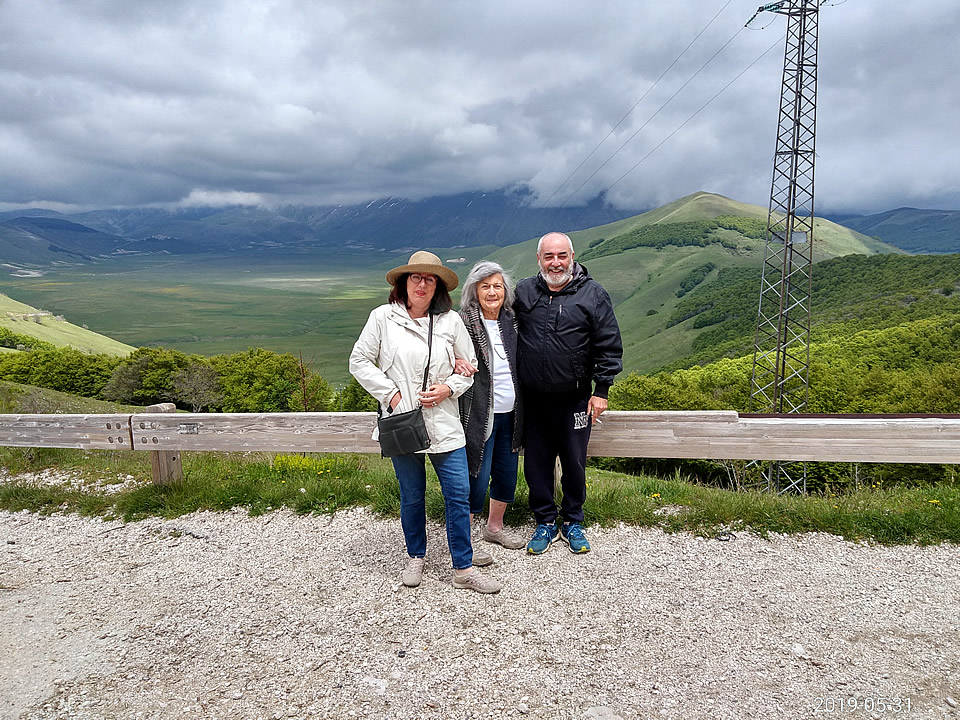 Stapley - Tuscany
Blue Mountains - Australia
17th May 2019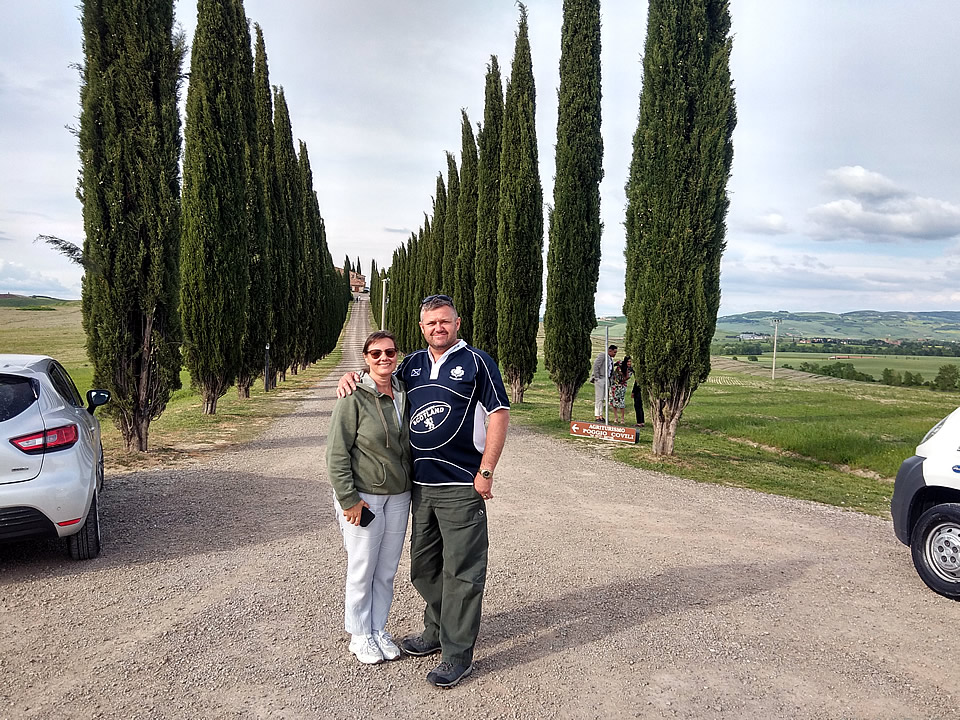 We booked two trips with Enzo, he was wonderful. At all times he made sure we got ...
Carreras - France, Swiss & Italy
Miami- USA
26th March 2019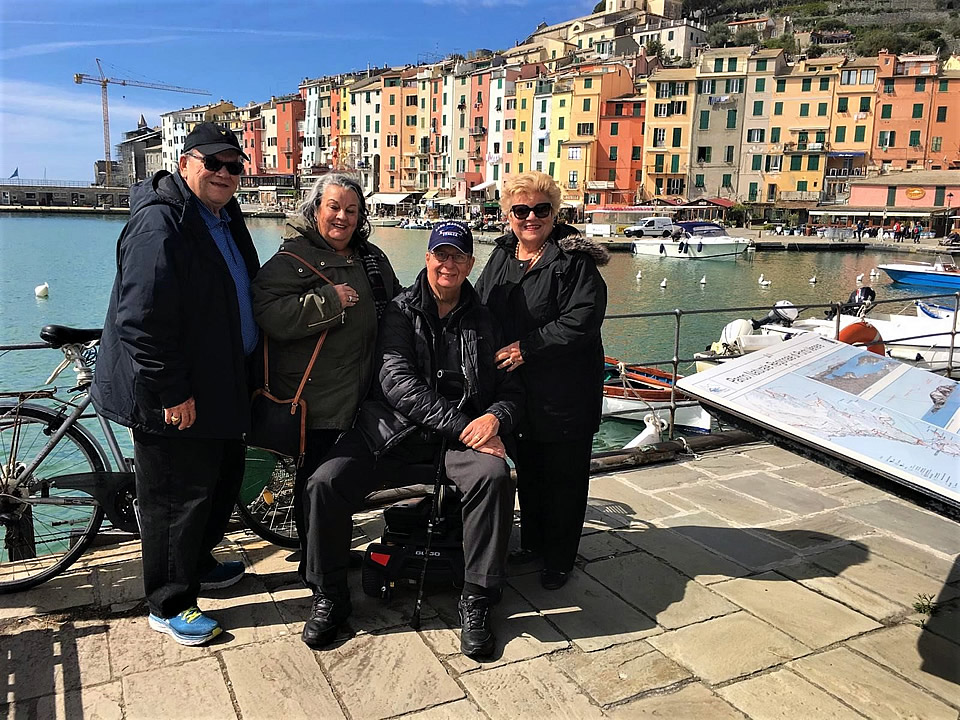 Whittle - Apulia
Cheltenham- UK
19th October 2018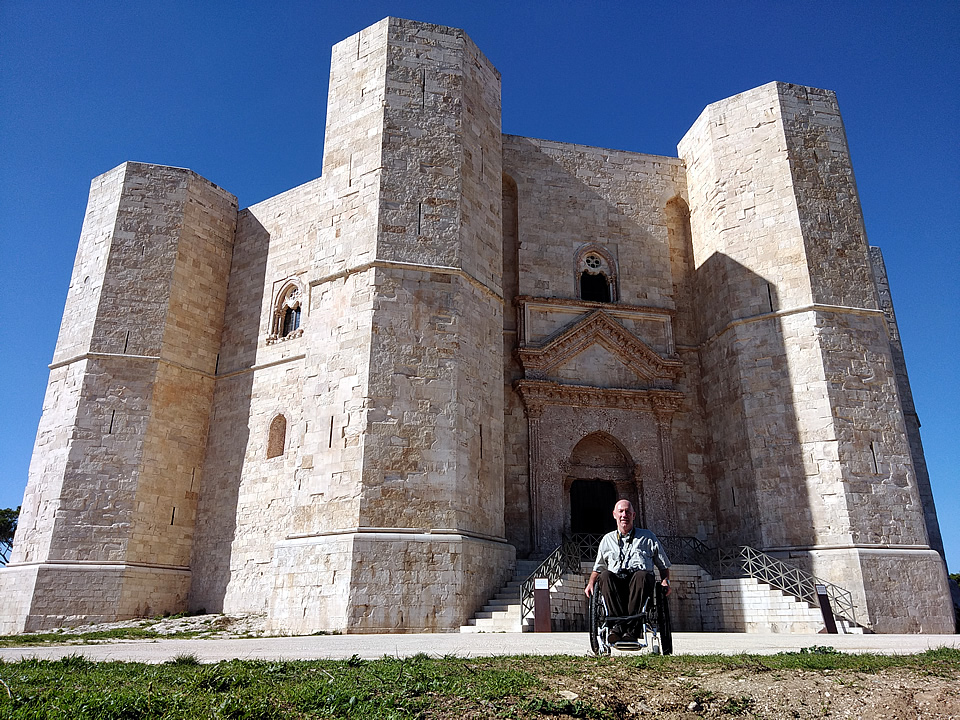 Scheer & Mallett - Apulia
Illinois- USA
5th October 2018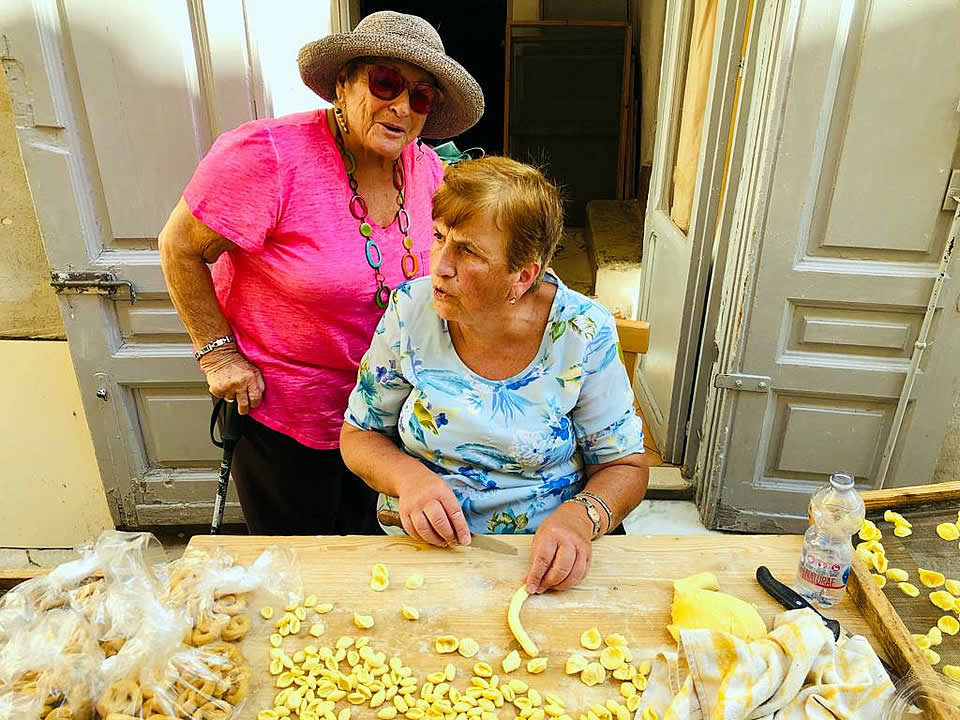 Thank you for a FABULOUS trip. We had so much fun. You were so kind , helpful and ...
Totta - Rome
Long Beach - USA
4th October 2018 Our guide was not only an excellent and reliable driver who met us on time ...
Pieples - Venice Rome Apulia
Miami- USA
14th September 2018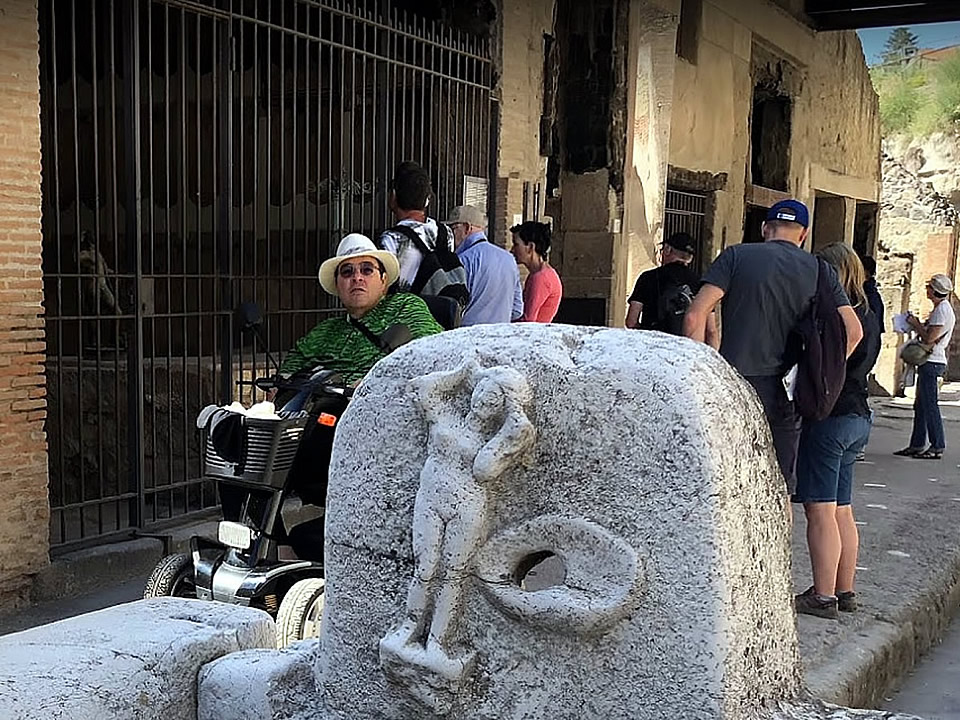 Our family of 4 had a wonderful trip because of Accessible Italian Holidays. Here ...