Bologna >
Lasagna & Tortellini Tours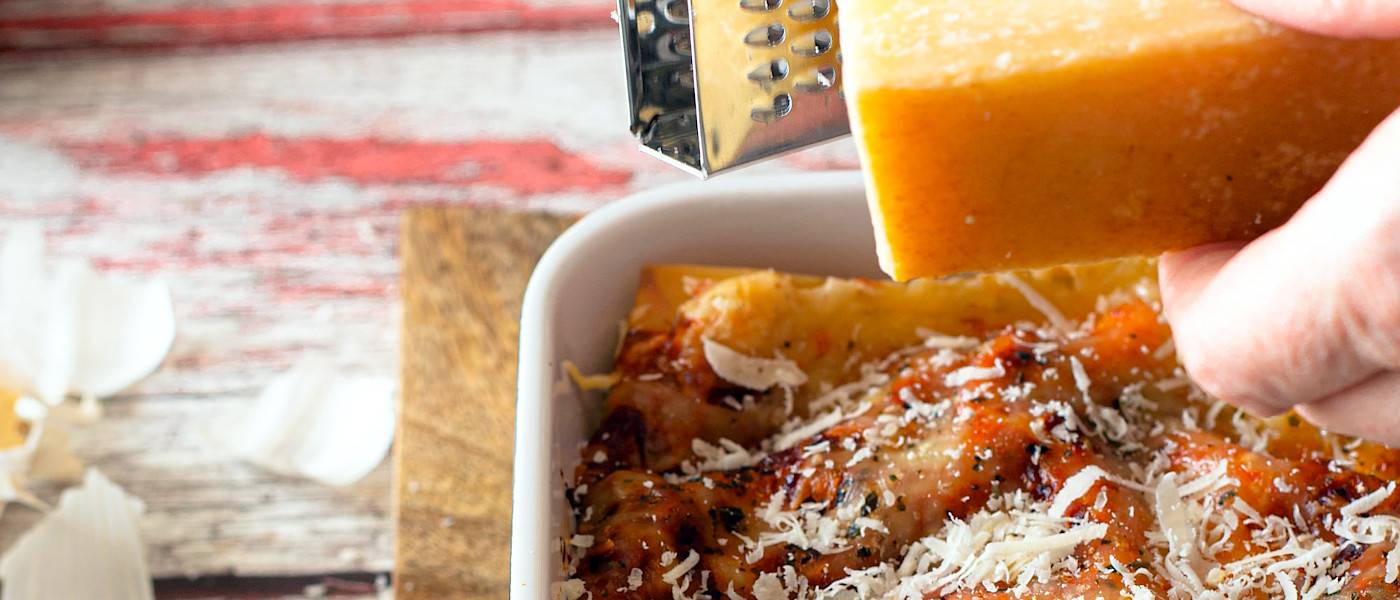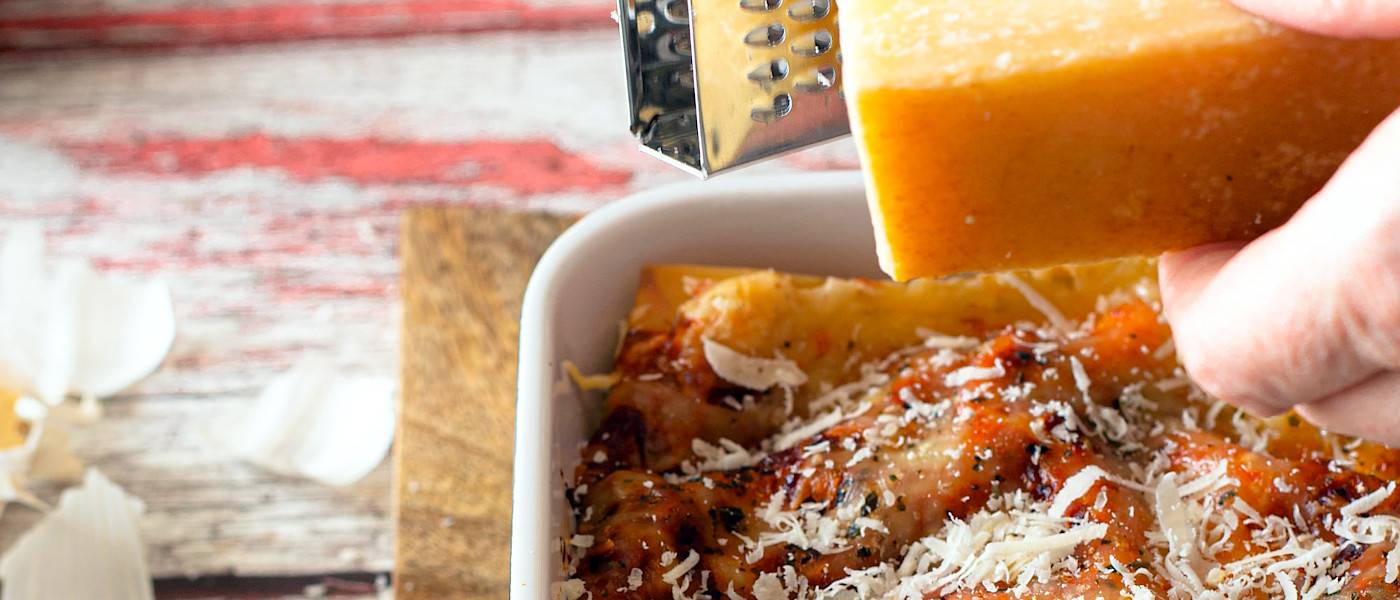 Bologna Lasagna Tortellini Wheelchair Accessible Tours
Bologna Lasagna Tortellini Wheelchair Accessible Tours
Bologna Lasagna Tortellini Wheelchair Accessible Tours Experience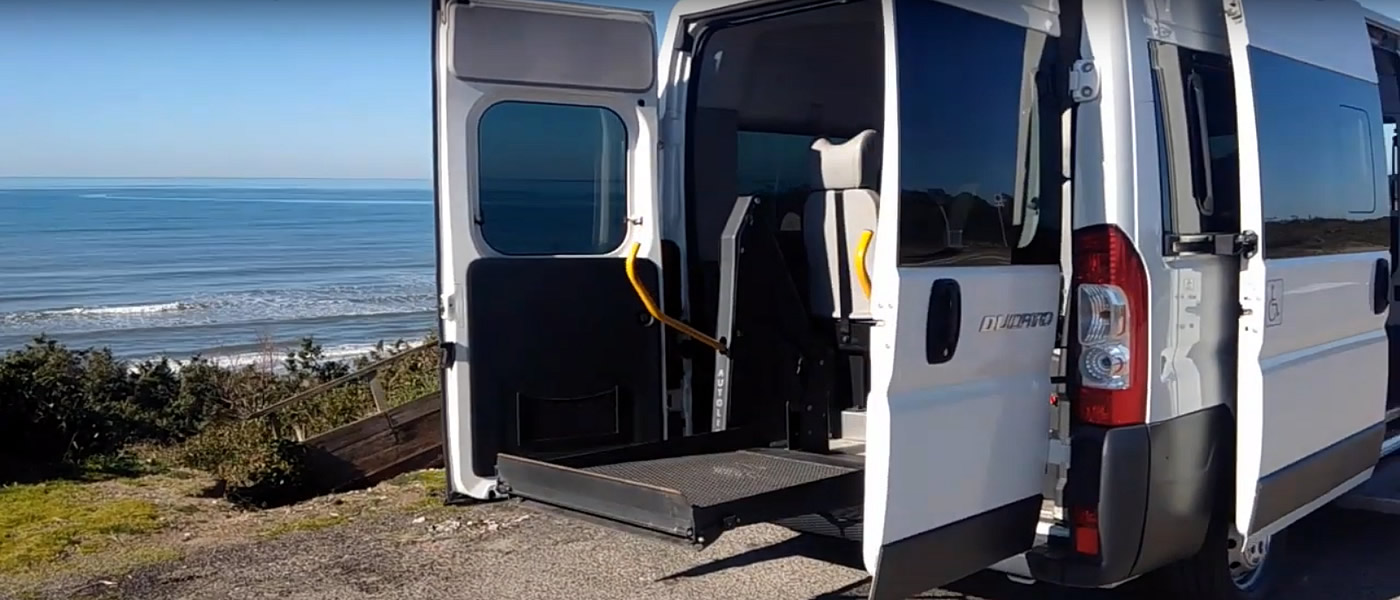 Our Adapted Van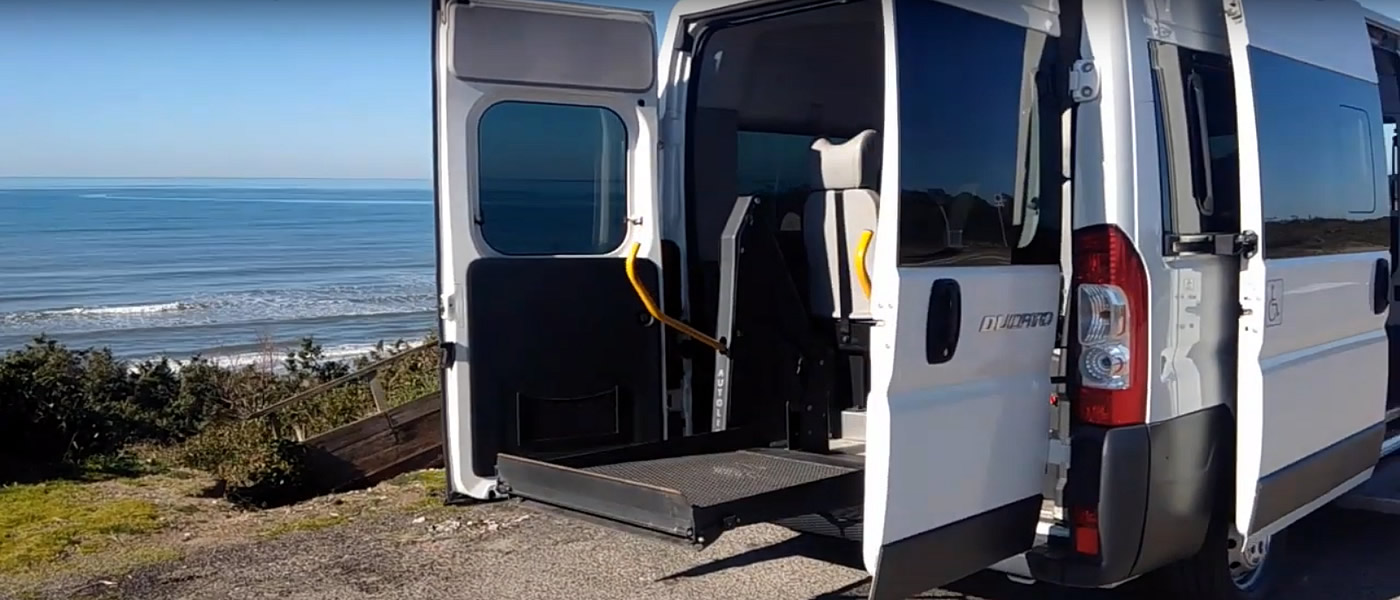 Bologna Lasagna Tortellini Wheelchair Accessible Tours
If you are in Bologna, there is nothing better than a plate of Bologna Lasagna Tortellini wheelchair accessible tours, they are the culinary treasures of Bologna.
It is said of Bologna that either you stay there for half an hour, or you stay there all your life, it would take a lifetime to enjoy all the delicacies of the delicious Bolognese cuisine.
It's hard to think of a more satisfying food than Lasagna, made up of layers of fresh pasta, meat sauce and bechamel sauce.
Bologna Tortellini Lasagna wheelchair accessible tours, tempts with culture and nevertheless avoids leaving a dry mouth.
The pleasure of good food, for which the smiling Emilia Romagna is known, makes its way among tortellini in broth, to be purchased also in workshops open to the public, such as to Via Belvedere 7, and tagliatelle.
There is no shortage of taverns and offer the authentic taste of the good cuisine of the past, prepared by expert hands.
Lasagna & Tortellini Experience
Only when you have eaten Lasagna with our Bologna Lasagna Tortellini wheelchair accessible tours, you can say that you have tasted the real lasagna with meat sauce.
All over the world they try to cook them, the fact is that only a Bolognese can know the know-how and, as with tortellini, it is the original and high quality raw materials that make the difference.
Americans would call it "comfort food", a dish that gives comfort, that makes you feel at home and reminds of childhood, for many of us it is instead the classic Sunday food, the one that grandmother prepares to bring the family together.
Tagilatelle, tortellini, lasagna and cannelloni are just some of the most famous formats of fresh egg pasta undisputed dominator of Bolognese gastronomy.

Do you want to discover the secrets and the tradition of Bolognese pasta?
If you can't wait to taste tortellini or visit the city for a few days, take advantage of our offer
Booking & Travel
Bologna Lasagna Tortellini wheelchair accessible tours handicapped excursions.
Unmissable visit at it with our Bologna Accessible Tours.
Specifically tailored to wheelchair users, reduced mobility persons and disabled with an adapted van.
Bologna Wheelchair Accessible Services
Bologna Wheelchair Friendly Accessible Hotels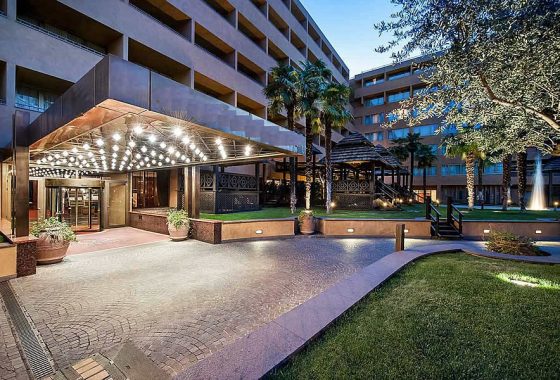 Bologna
Bologna Provence
Bologna, Emilia-Romagna 40121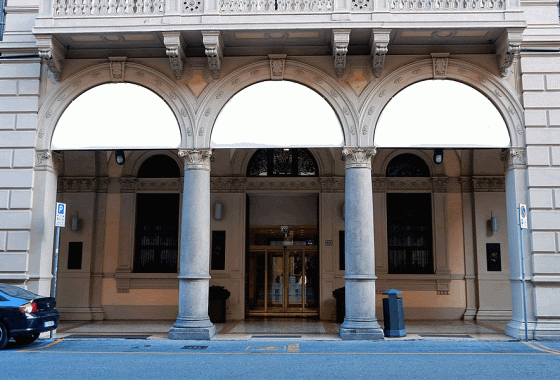 Bologna
Emilia-Romagna
Bologna, Italy
Day - Venice, Tuscany
Sacramento - USA
5th May 2022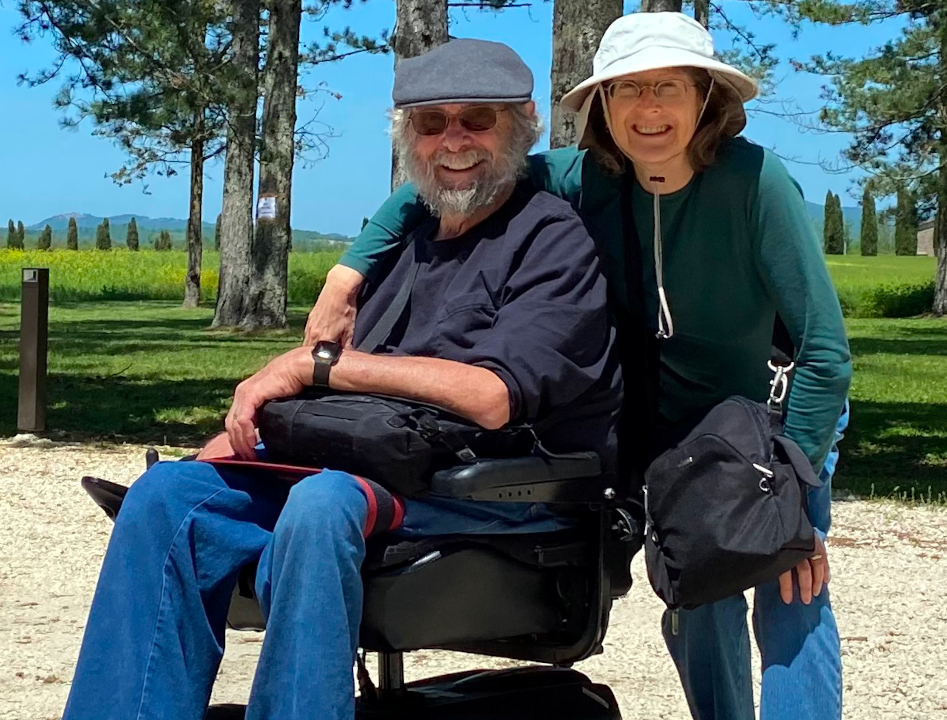 Vincenzo is superb in every way. He is extremely thorough, conscientious and honest ...
Samuel & Watkiss - Sicily
Samuel & Watkiss Families
Merton - UK
21st September 2021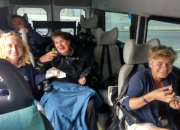 Birgisdottir - Milan
Akureyri - Iceland
15th September 2021 I contacted Accessible Italian Holiday with a very short notice about a transfer from ...
Bonelli - Umbria
Gozo - Malta
13rd September 2021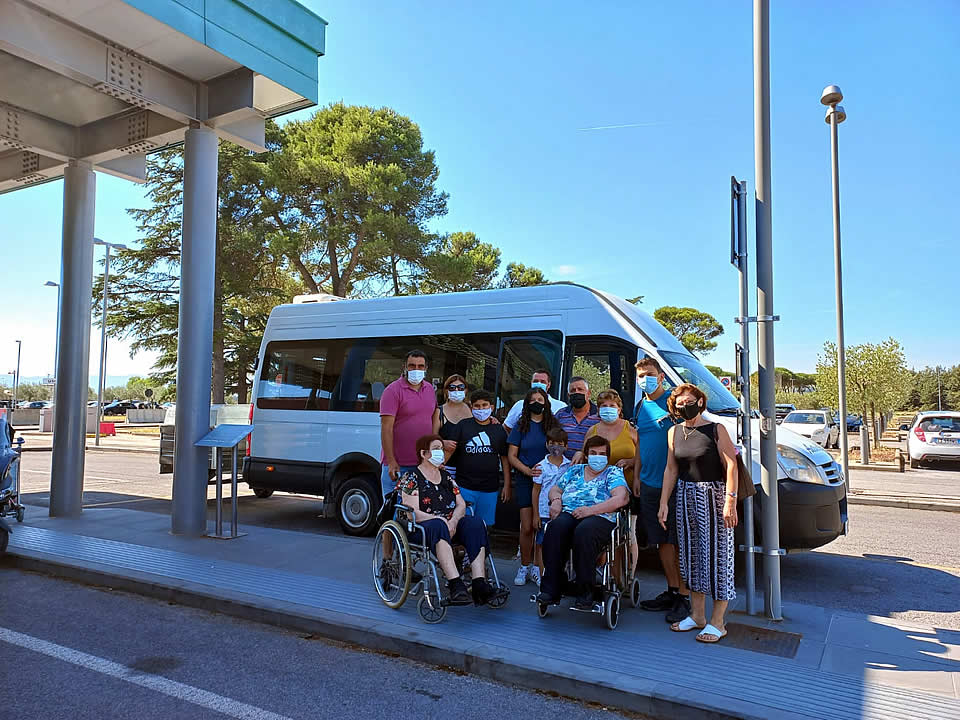 Reifein - Pisa
Atlanta - USA
16th August 2021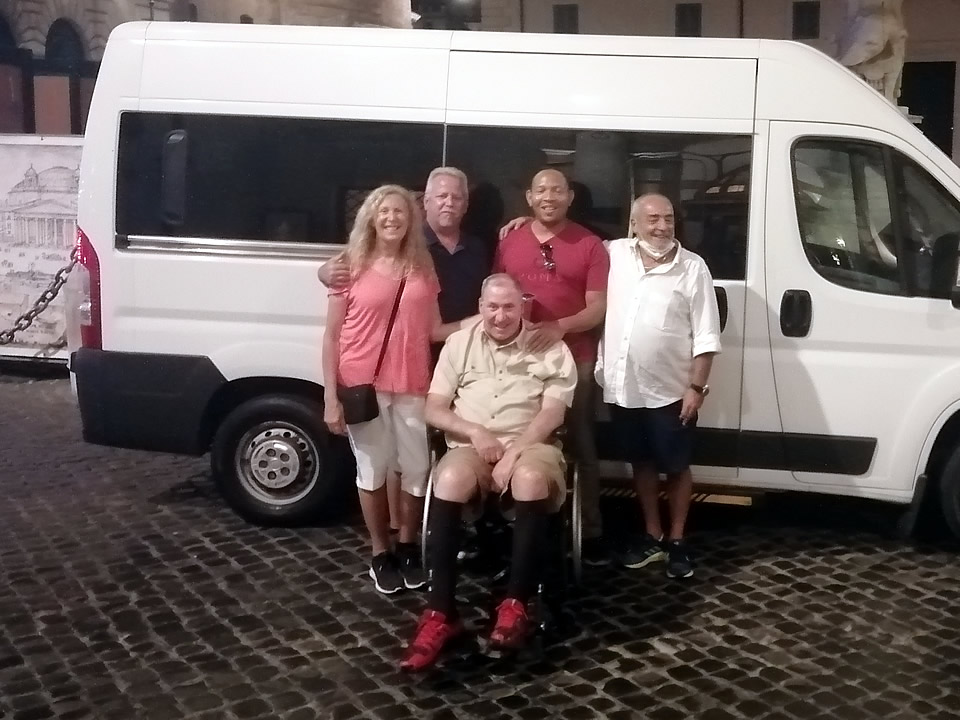 Thompson - Sicily
Triq I Assedju - Malta
20th October 2020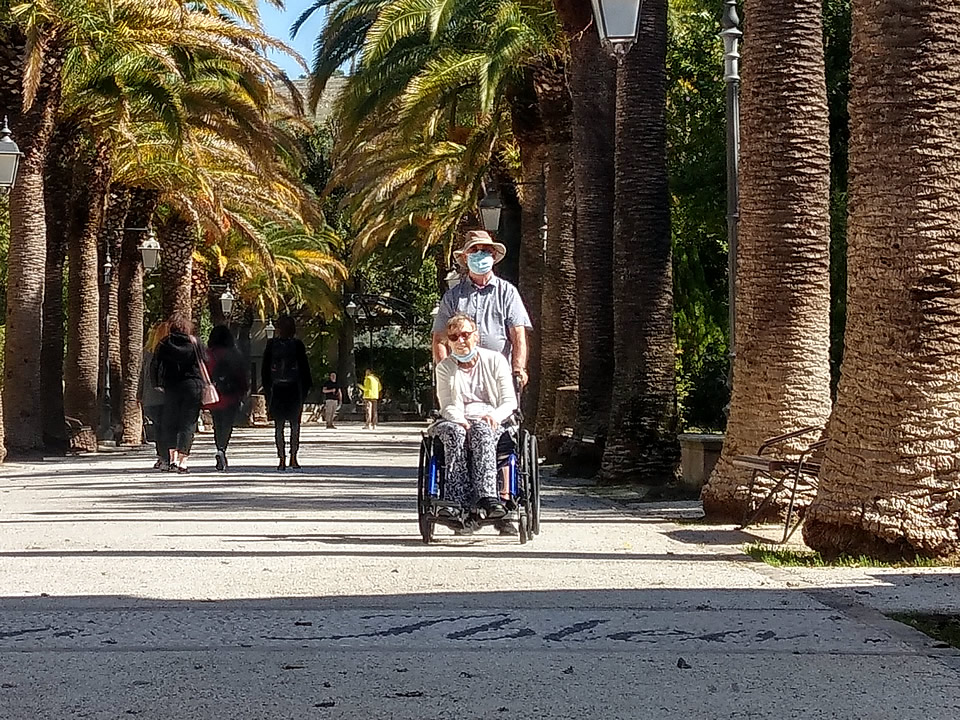 The service provided by Accessible Italian Holiday was exceptional. Vincenzo who ...
Brabant - Naples
Sainte-Catherine - France
29th June 2020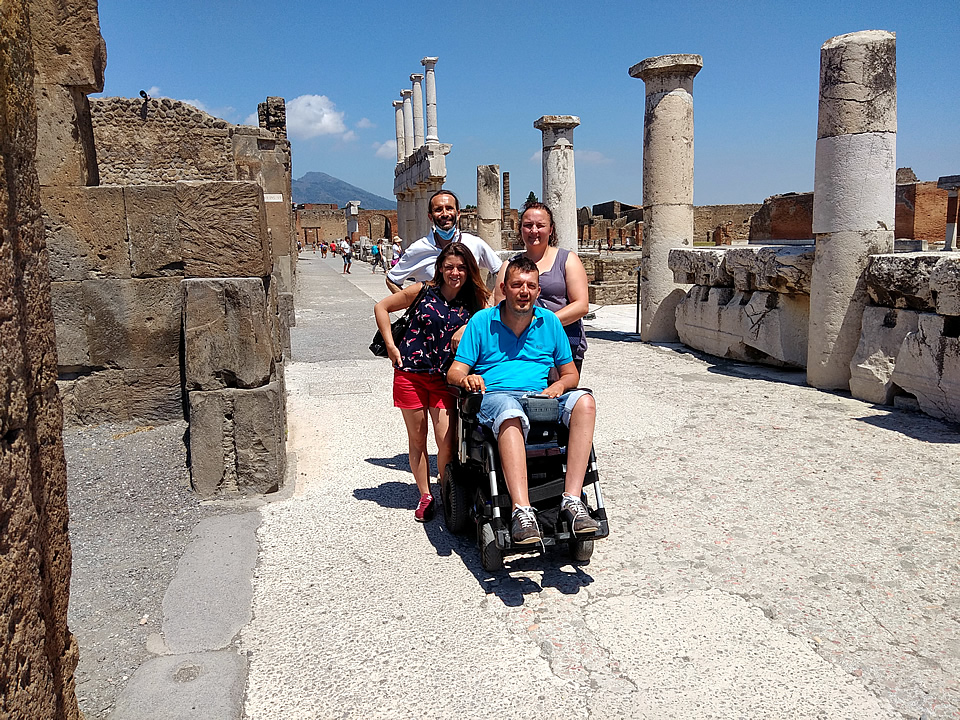 Prydun - Sicily
Hereford - UK
8th March 2020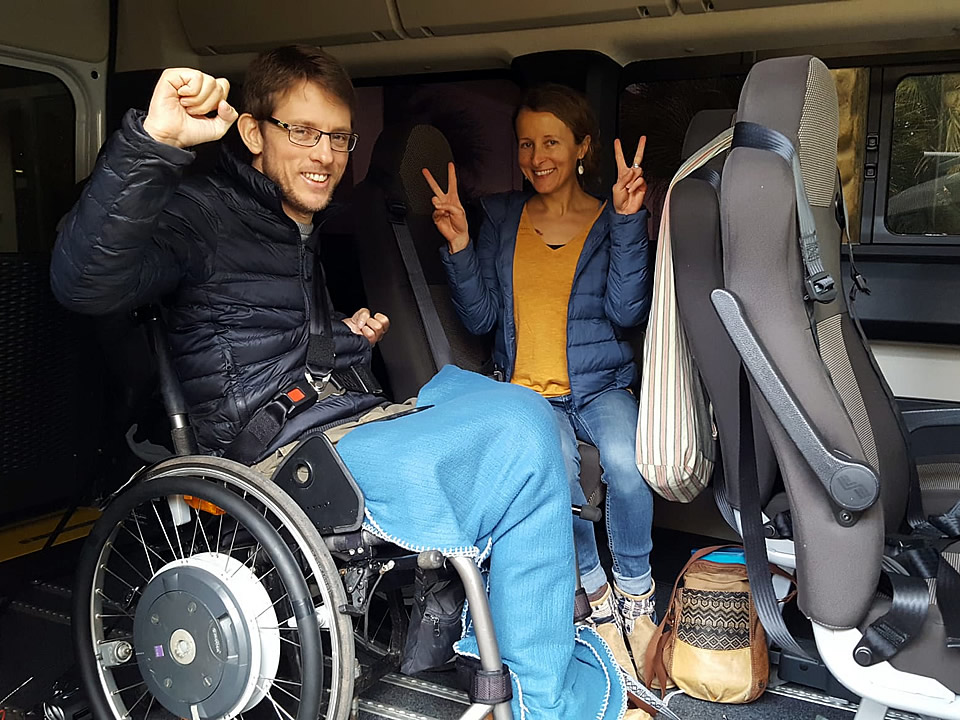 My husband ( who has a spinal cord injury and can't walk ) needed to make a last ...
Rudyk - Sorrento
New York - USA
31st October 2019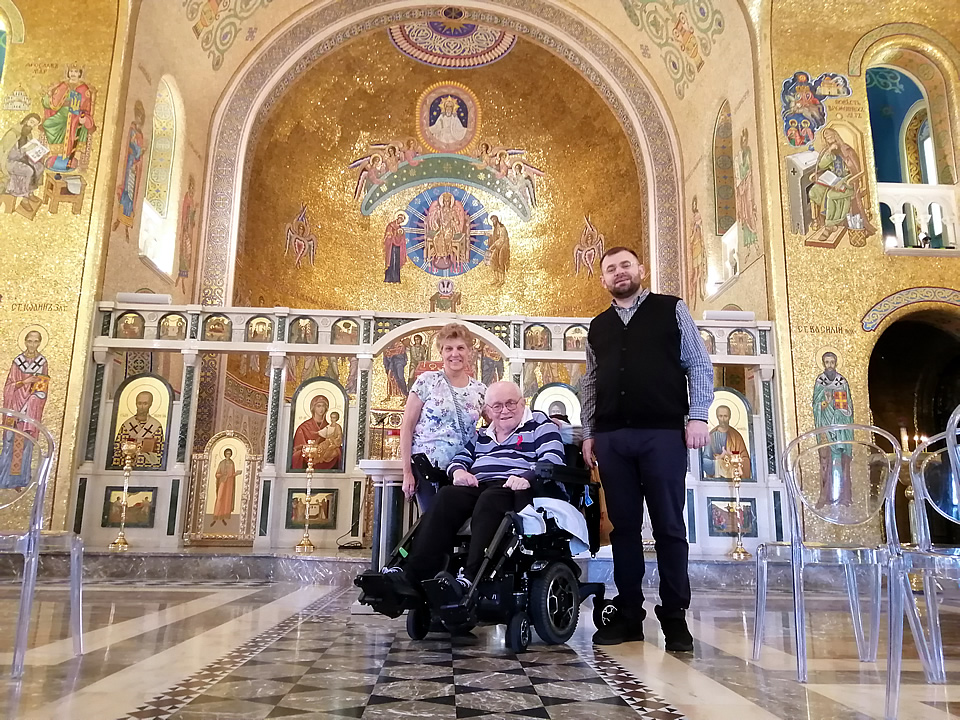 Molski- Sicily
Arizona - USA
19th September 2019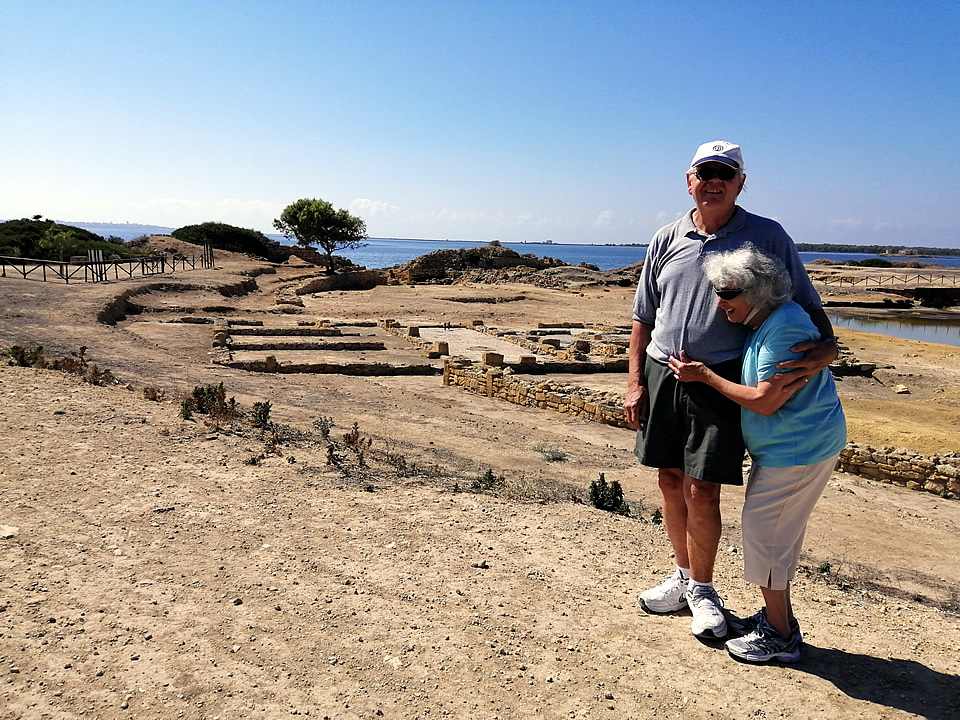 Enzo is a delight to work with. Made helpful suggestions that improved are overall ...
Burns - Bologna
Alpharetta - USA
5th August 2019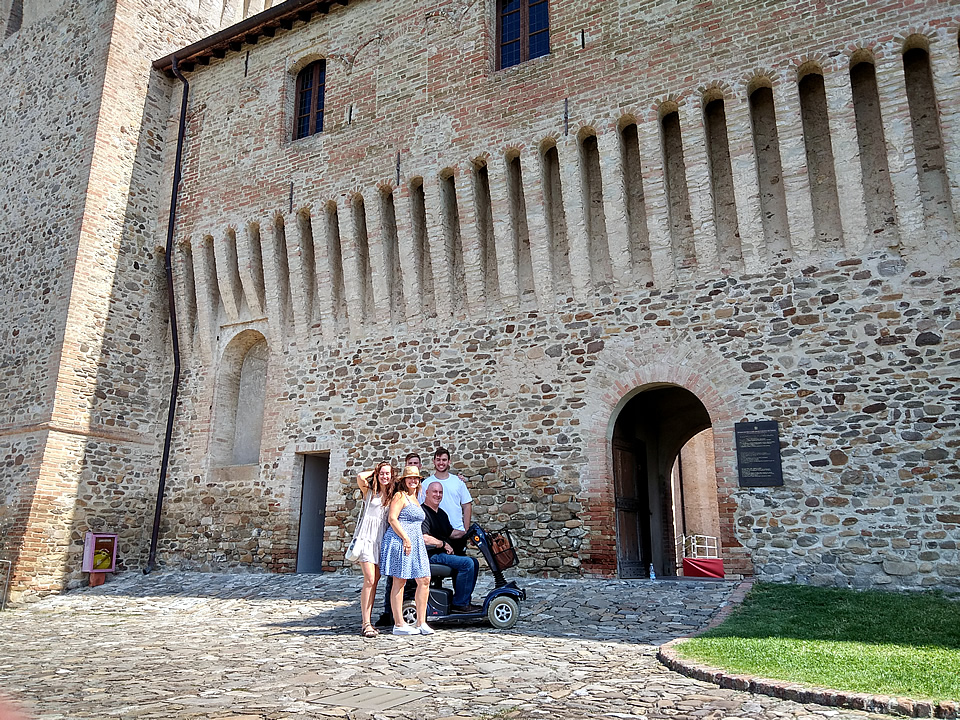 Jones - Rome
Melbourne - Australia
25th July 2019 Raaber - Venice, Lake Como, Florence
Tropiano - Umbria
Philadephia - USA
30th May 2019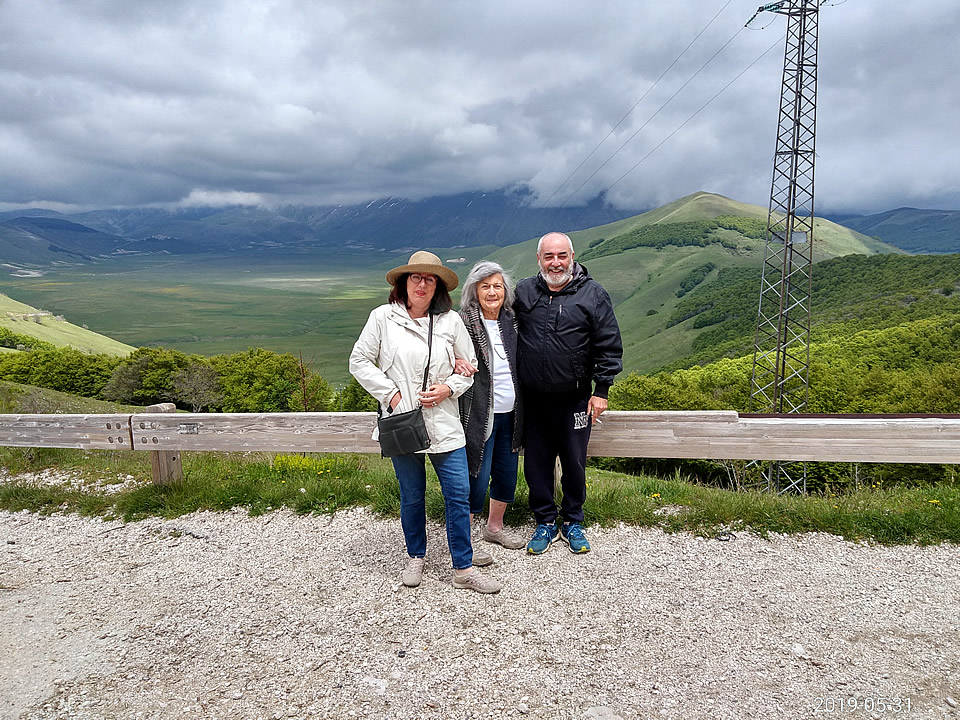 Stapley - Tuscany
Blue Mountains - Australia
17th May 2019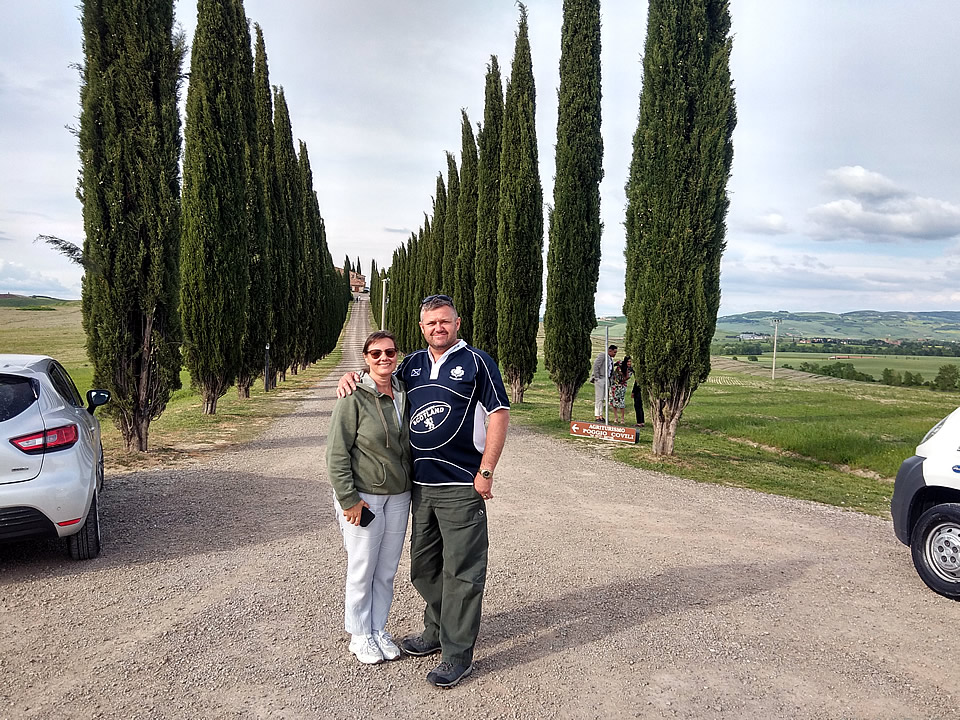 We booked two trips with Enzo, he was wonderful. At all times he made sure we got ...
Carreras - France, Swiss & Italy
Miami- USA
26th March 2019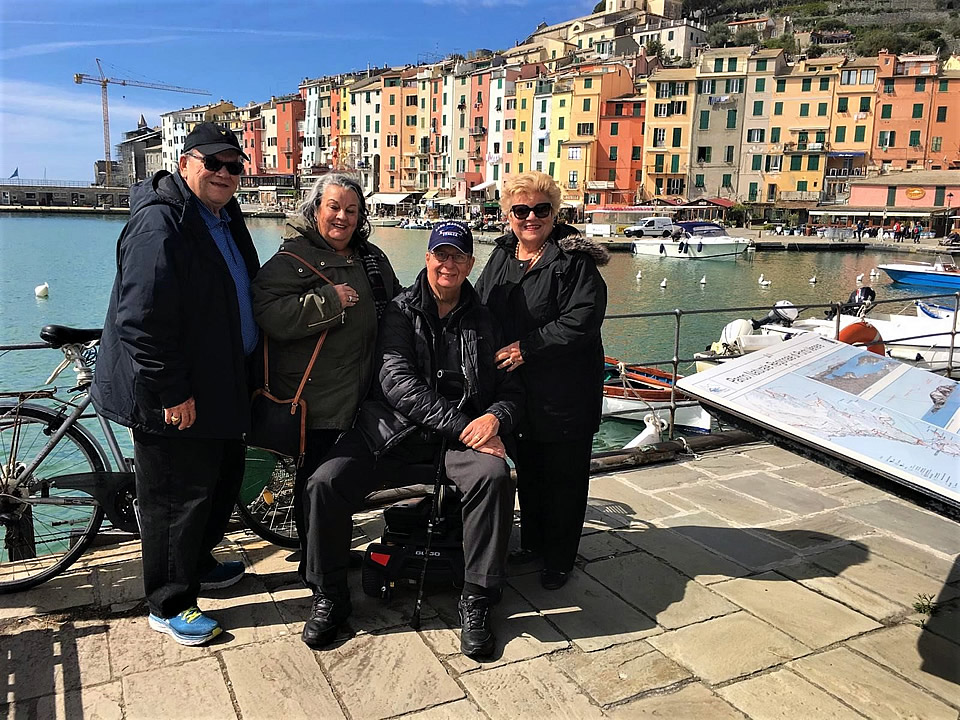 Whittle - Apulia
Cheltenham- UK
19th October 2018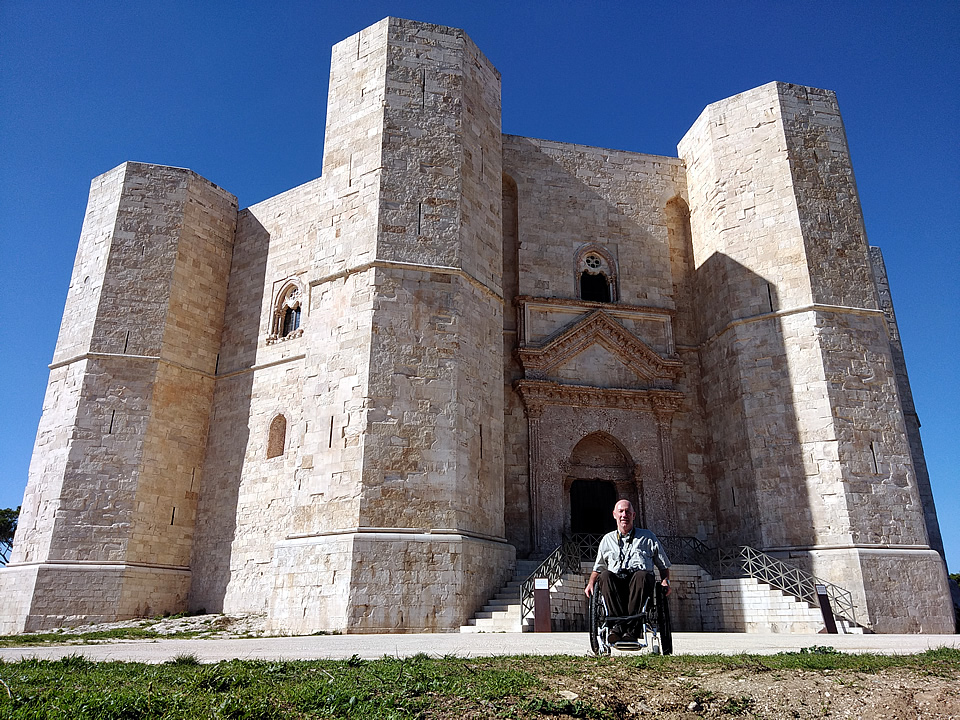 Scheer & Mallett - Apulia
Illinois- USA
5th October 2018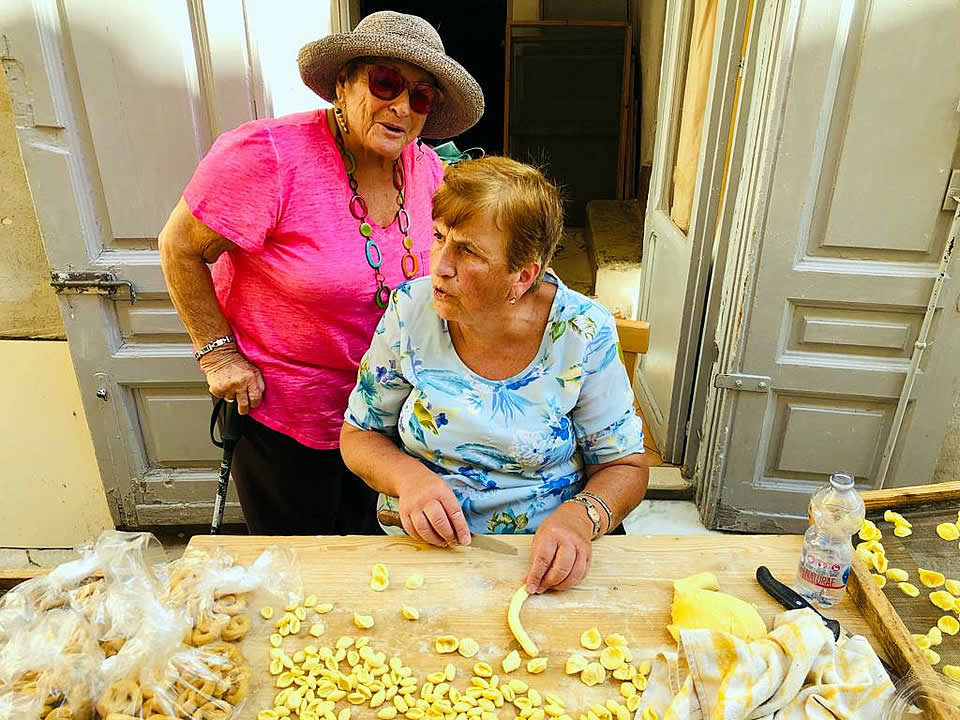 Thank you for a FABULOUS trip. We had so much fun. You were so kind , helpful and ...
Totta - Rome
Long Beach - USA
4th October 2018 Our guide was not only an excellent and reliable driver who met us on time ...
Pieples - Venice Rome Apulia
Miami- USA
14th September 2018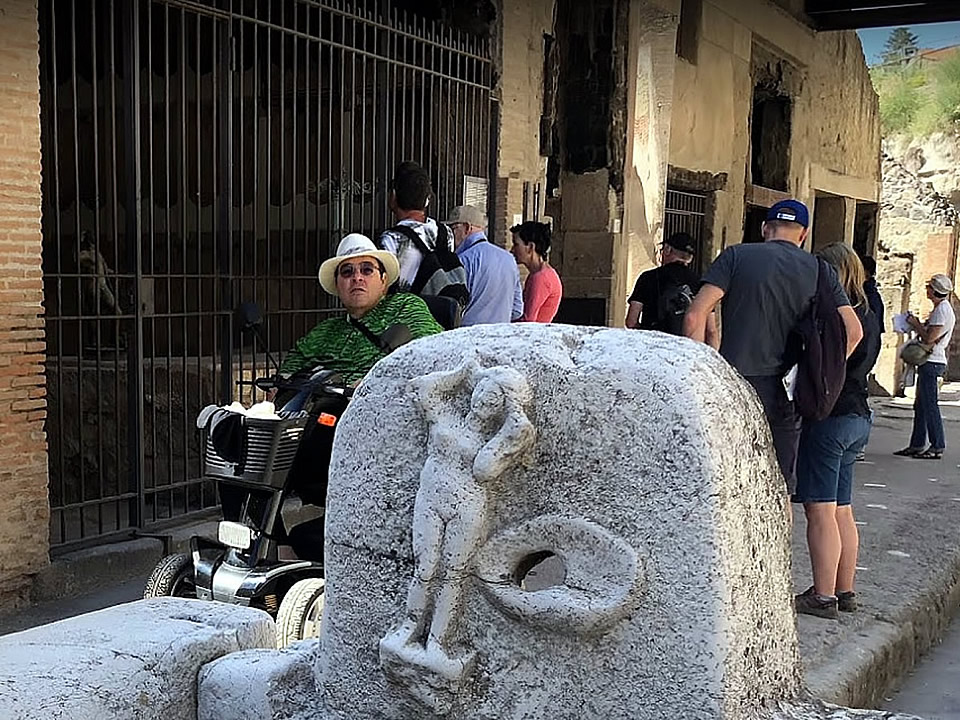 Our family of 4 had a wonderful trip because of Accessible Italian Holidays. Here ...