Reggio Emilia Wheelchair Accessible Tours Accessible
Tours
Emilia
Reggio
Reggio Emilia wheelchair accessible tours Bologna day excursions
Reggio Emilia wheelchair accessible tours, is the city that gave birth to Parmigiano Reggiano and Ludovico Ariosto in 1474.
You can eat well in the city of Reggio Emilia, and then take a stroll not only to dispose of but also and above all to visit the monuments and squares of this pedestrian accessible friendly city.
There are treasures of ancient art and contemporary beauties, interesting past and very particular shops.
Not to mention restaurants and shops with typical products that would tempt even a pathological inappetent.
Known for being the capital of the Italian Flag, which was born and exhibited here for the first time on 7 January 1797.
Following the founding of the Cispadana Republic, as well as, together with Parma.
The city is the origin place of the famous delicious Parmigiano Reggiano cheese.
Reggio Emilia arose during the Roman Empire along the Via Emilia that connected Piacenza to Rimini.
Cloisters of great charm, squares full of life, ancient artisan shops, cheeses famous all over the world and great works of industrial architecture.
This is Reggio Emilia, a beautiful city in Emilia-Romagna.
A lovely piece of Italy where you can eat really well and you can stroll pleasantly among ancient and contemporary art treasures.
Reggio Emilia Wheelchair Accessible Tours
Disabled friendly Reggio Emilia wheelchair accessible tours with a professional guide.
Accessible Italian Holiday provide a safe and a full accessible tours around it at previewed itineraries.
Visit this rich and fascinating land with a specialized tourist guide.
Adapted van transportation specifically designed for disabled tourists.
Traveling on holiday to Reggio Emilia in Emilia-Romagna.
Touring Reggio Emilia
The visit of the city must begin from its heart.
Piazza Prampolini, or Piazza Grande and Piazza San Prospero, or Piazza Piccola.
Connected by the Via del Broletto, a narrow passage half-covered by vaults which today are overlooked by shops and cafes.
The most important buildings of the city overlook Piazza Prampolini.
On the south side the Town Hall with the Sala del Tricolore, open every day except Mondays.
On the north side stands the elegant silhouette of the Palazzo del Monte with the clock tower.
In front of the building there is the statue of Crostolo.
Along the very central Corso Garibaldi stands one of the most interesting religious buildings to visit in Reggio Emilia.
The temple of the Beata Vergine della Ghiara.
A pilgrimage destination, the church fascinates with its frescoes and its valuable monumental organ.
After this tour of the places to visit in Reggio Emilia in one day, you will most likely want a break.
You can take a trip to Piazza Fontanesi, where you can relax with a little shopping or enjoy a drink in one of the many cafes with tables at the open-air.
Booking & Travel
Reggio Emilia wheelchair accessible tours.
Unmissable visit at it with our Bologna Accessible Tours.
Specifically tailored to wheelchair users, reduced mobility persons and disabled with an adapted van.
Bologna wheelchair accessible Services
Bologna wheelchair friendly accessible Hotels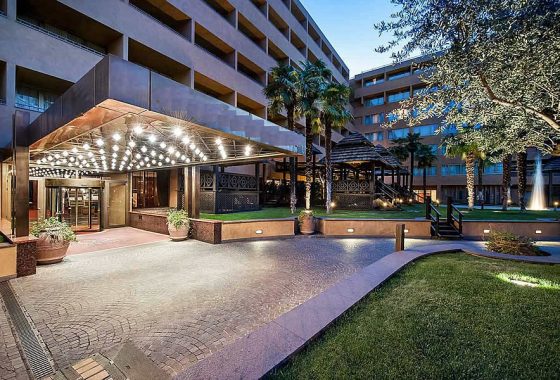 Bologna
Bologna Provence
Bologna, Emilia-Romagna 40121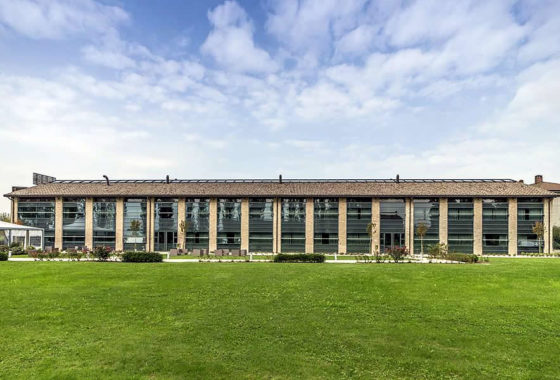 Parma
Emilia-Romagna
Parma, Italy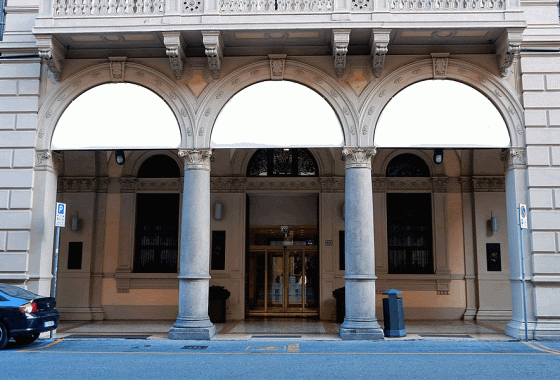 Bologna
Emilia-Romagna
Bologna, Italy