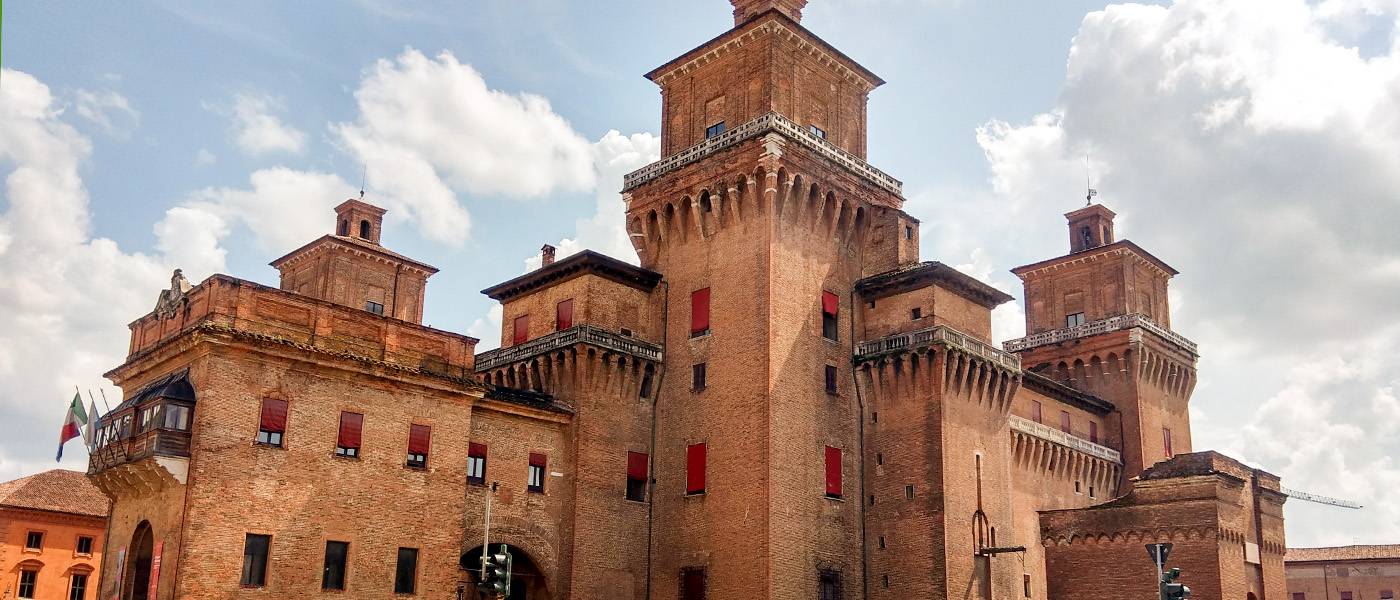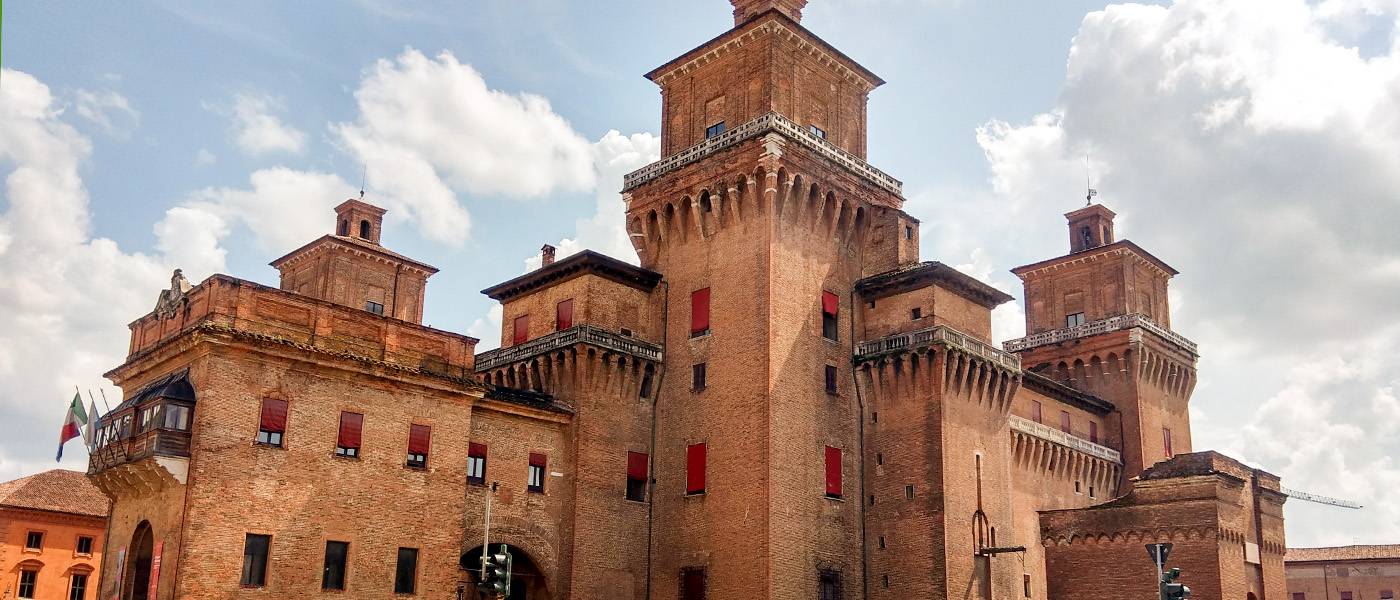 Ferrara Wheelchair Accessible Tours
Ferrara Wheelchair Accessible Tours
Ferrara Wheelchair Accessible Tours Bologna Excursions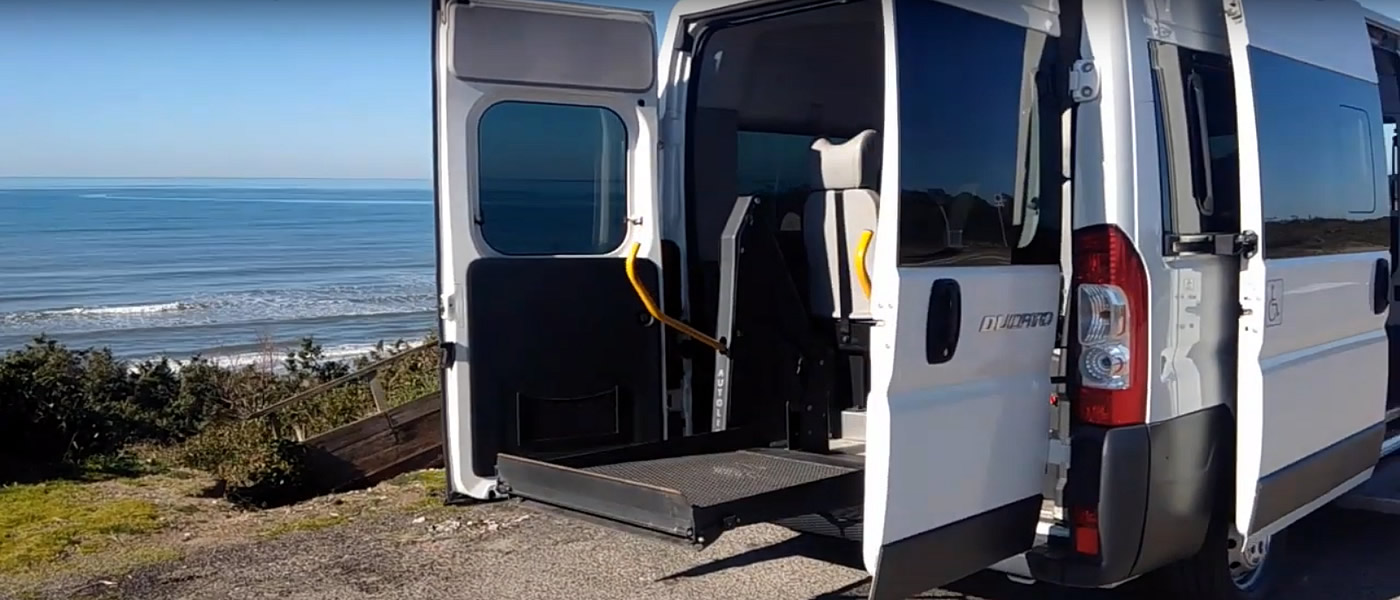 Our Adapted Van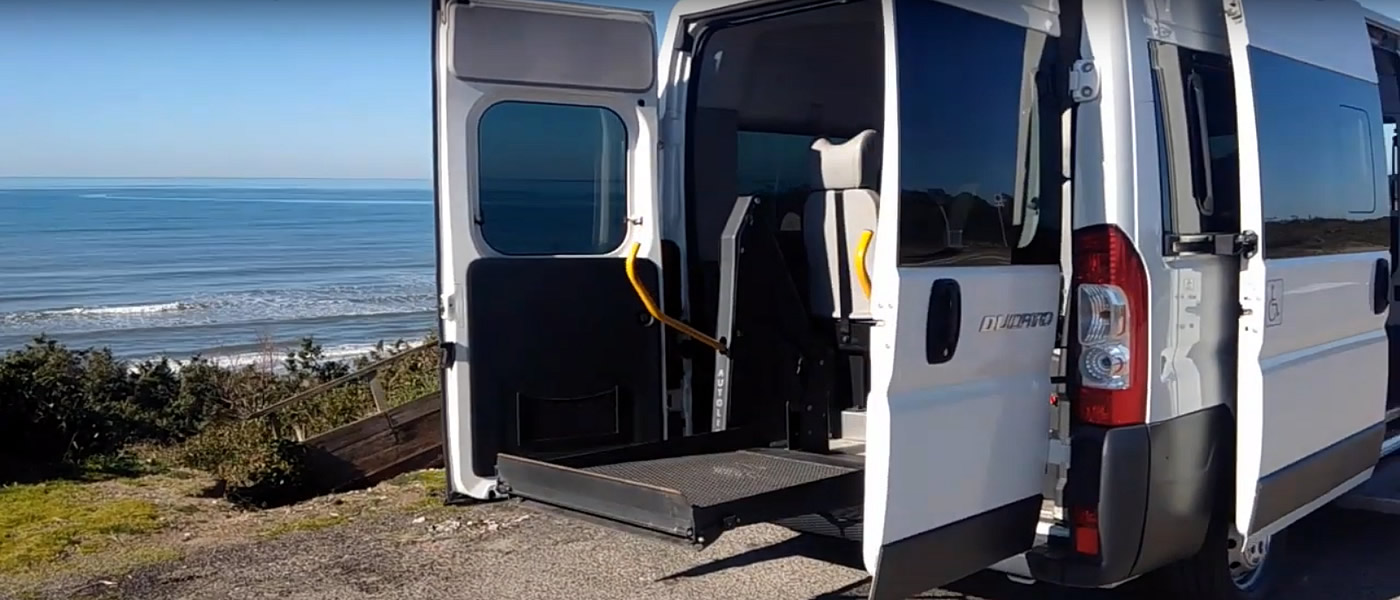 Ferrara wheelchair accessible tours
Ferrara wheelchair accessible tours disabled excursions is a splendid city of art to be enjoyed walking through its streets, discovering in every corner of its magnificent Renaissance character and taking from this glorious past the reasons for his present.
The Este Family ruled for three centuries and gave the appearance that still preserves.
Unique urban planning that combines the Middle Ages and Renaissance, and makes it the first modern city in Europe.
Precisely because of this characteristic, it has been recognized by UNESCO World Heritage.
It 'a silent city, on a human scale, to be discover on wheelchair or by bicycle, reliving every step magical atmosphere of the past.
The best times to visit Ferrara wheelchair accessible tours disabled excursions, are spring and autumn.
Especially in May is a month of celebrations, related to the famous Palio di San Giorgio.
In March and September prestigious exhibitions attract many visitors to the Palazzo Diamanti, Ferrara jewel of the Renaissance.
Last week of August street musicians from all over the world gather at the Ferrara Buskers Festival filling of notes evenings of late summer.
Touring Ferrara
To do not miss, Palazzo Schifanoia with its splendid Salone dei Mesi frescoed in the XV century by the painters of the Officina Ferrarese.
The Estense Castle, former residence of the Dukes of Este.
The harmonious Romanesque-Gothic Cathedral and its Museum with works of great value, including the organ doors depicting the Annunciation and St George slaying the dragon, made by Cosimo Tura (1469), master of the Ferrara School.
On the left side of the Cathedral, overlooking the square, there is the Loggia dei Merciai, occupied by shops and workshops since medieval times.
You can not leave without taking a walk in its picturesque medieval streets and a bike ride on the renaissance walls that have maintained intact their original appearance.
At dusk the medieval streets around the cathedral come alive for the usual aperitif: in one of these narrow streets is also the world's oldest tavern, mentioned by Ludovico Ariosto.
Booking & Travel
Ferrara wheelchair accessible tours disabled excursions.
Unmissable visit at it with our Bologna Accessible Tours.
Specifically tailored to wheelchair users, reduced mobility persons and disabled with an adapted van.
Bologna wheelchair accessible Services
Bologna Wheelchair Friendly Accessible Hotels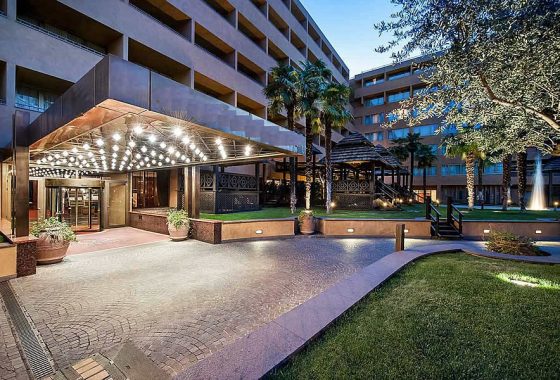 Bologna
Bologna Provence
Bologna, Emilia-Romagna 40121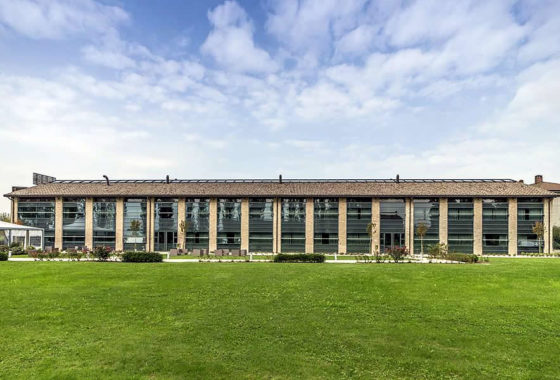 Parma
Emilia-Romagna
Parma, Italy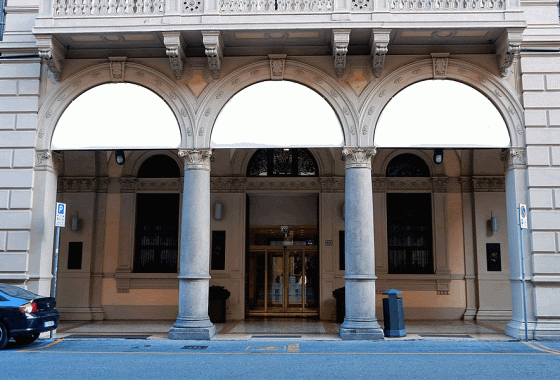 Bologna
Emilia-Romagna
Bologna, Italy
Day - Venice, Tuscany
Sacramento - USA
5th May 2022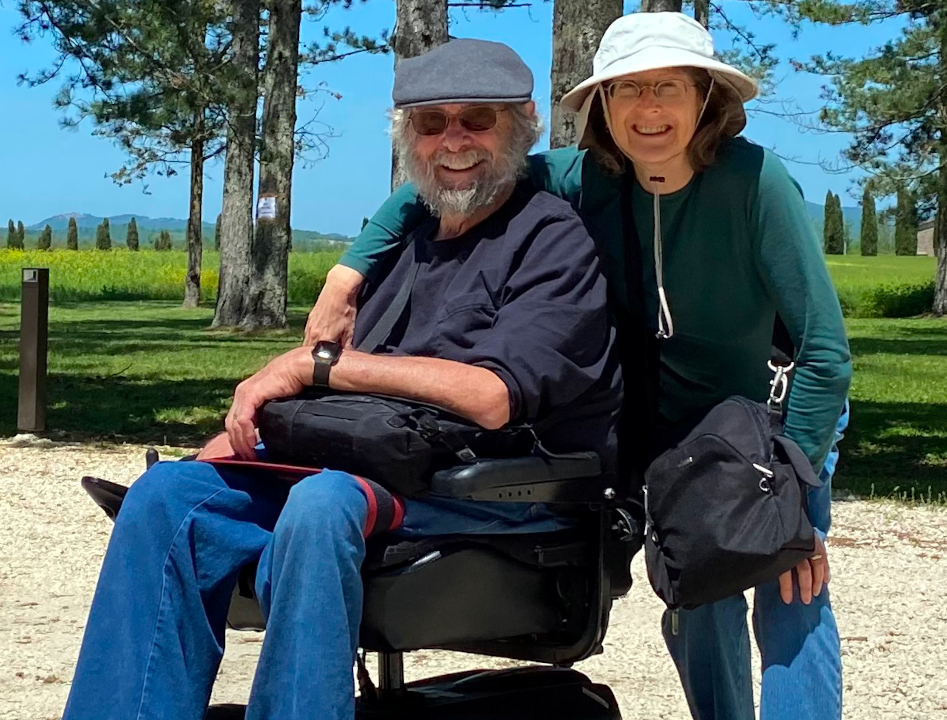 Vincenzo is superb in every way. He is extremely thorough, conscientious and honest ...
Samuel & Watkiss - Sicily
Samuel & Watkiss Families
Merton - UK
21st September 2021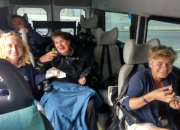 Birgisdottir - Milan
Akureyri - Iceland
15th September 2021 I contacted Accessible Italian Holiday with a very short notice about a transfer from ...
Bonelli - Umbria
Gozo - Malta
13rd September 2021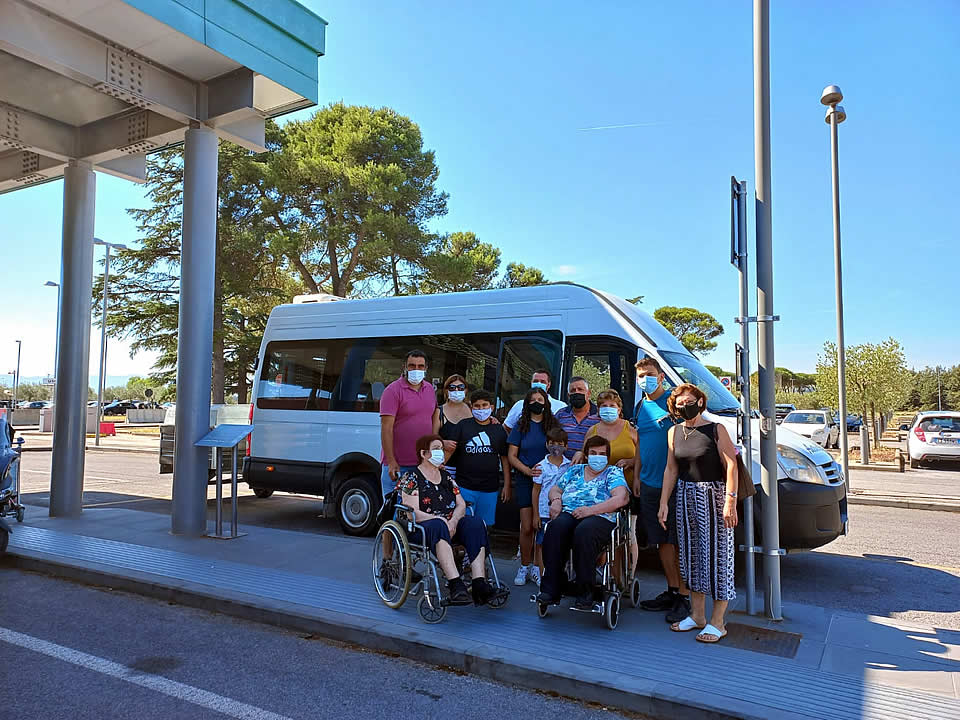 Reifein - Pisa
Atlanta - USA
16th August 2021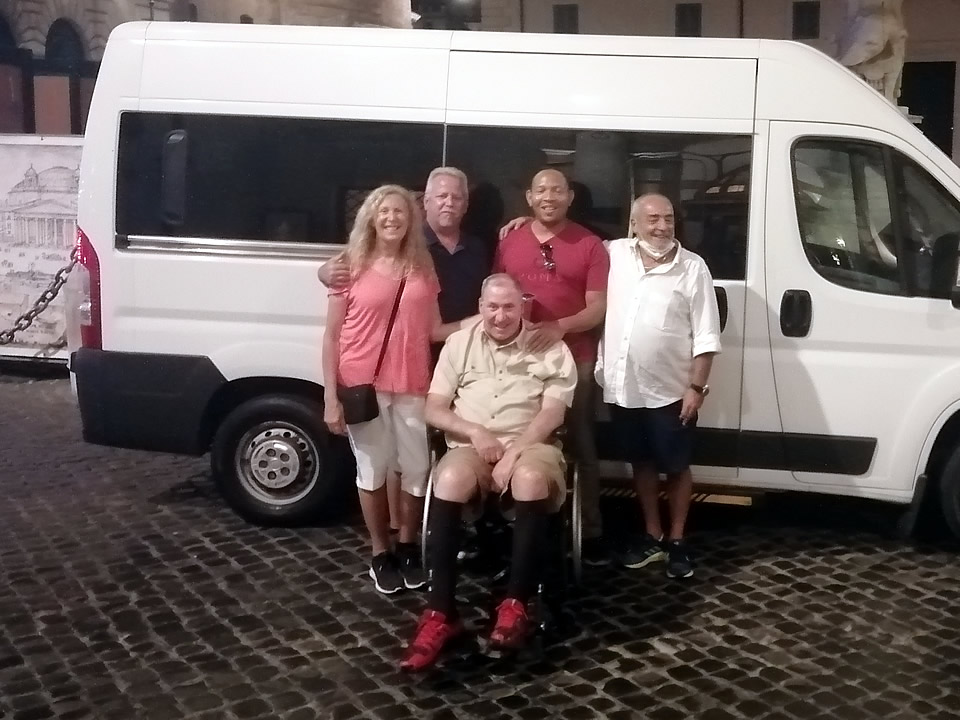 Thompson - Sicily
Triq I Assedju - Malta
20th October 2020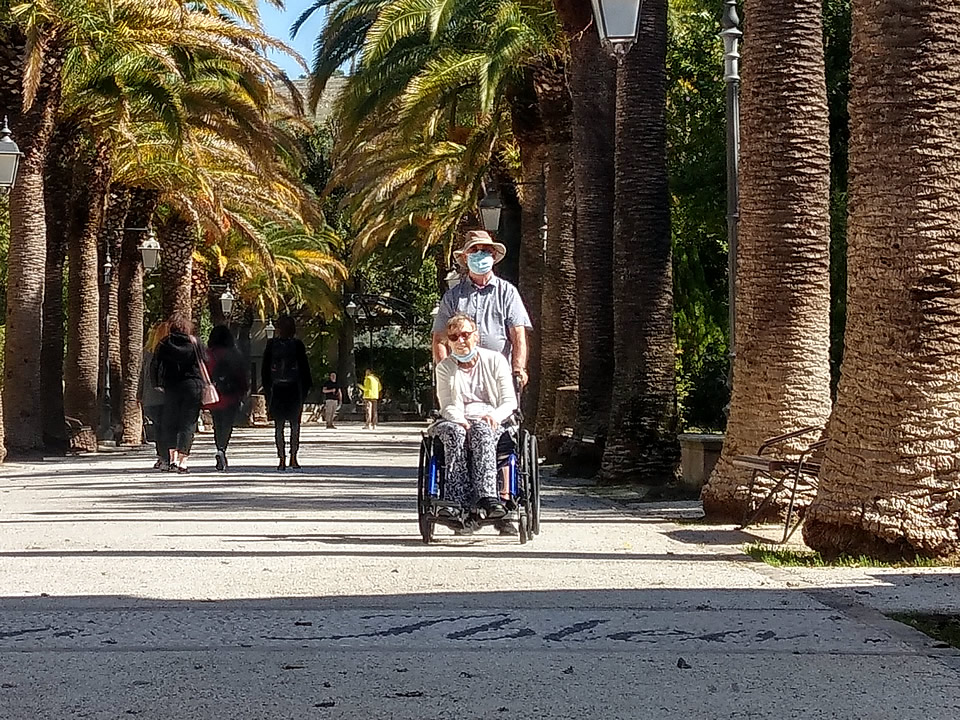 The service provided by Accessible Italian Holiday was exceptional. Vincenzo who ...
Brabant - Naples
Sainte-Catherine - France
29th June 2020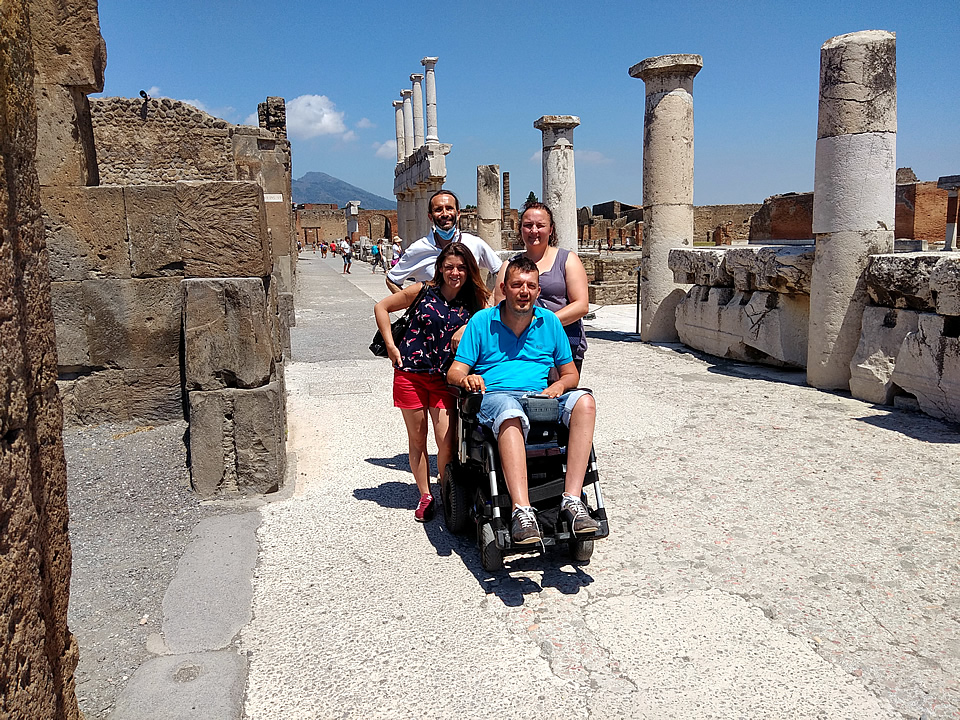 Prydun - Sicily
Hereford - UK
8th March 2020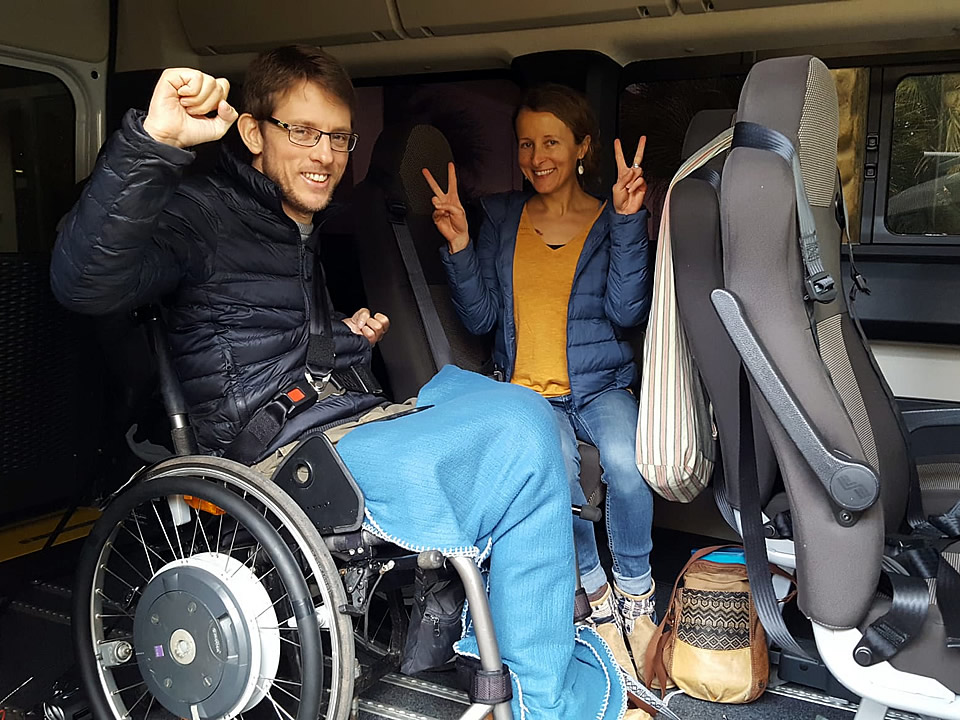 My husband ( who has a spinal cord injury and can't walk ) needed to make a last ...
Rudyk - Sorrento
New York - USA
31st October 2019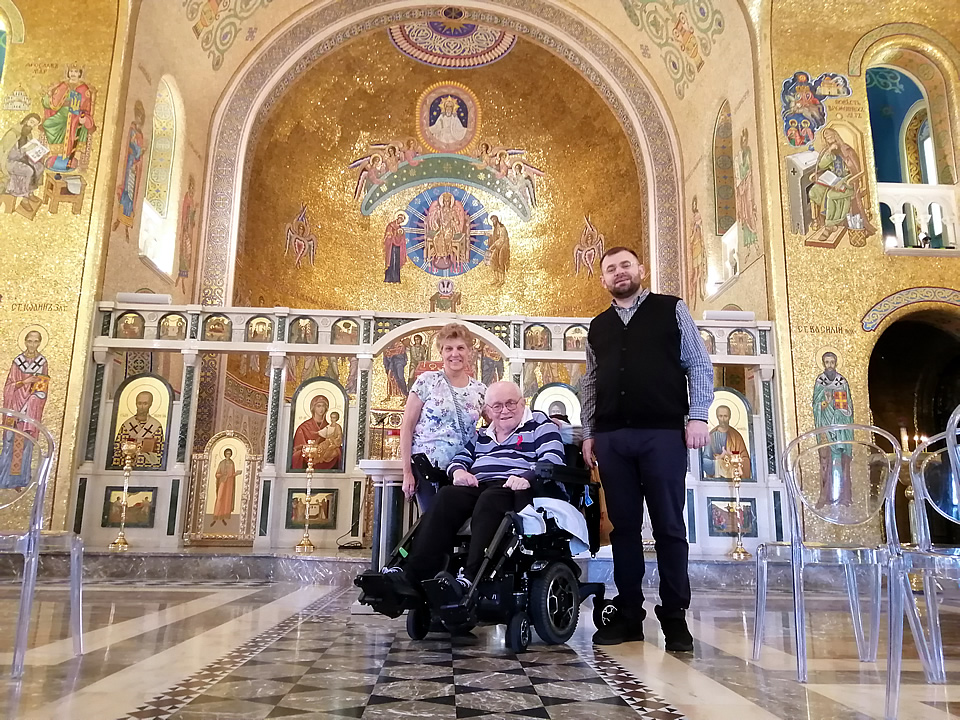 Molski- Sicily
Arizona - USA
19th September 2019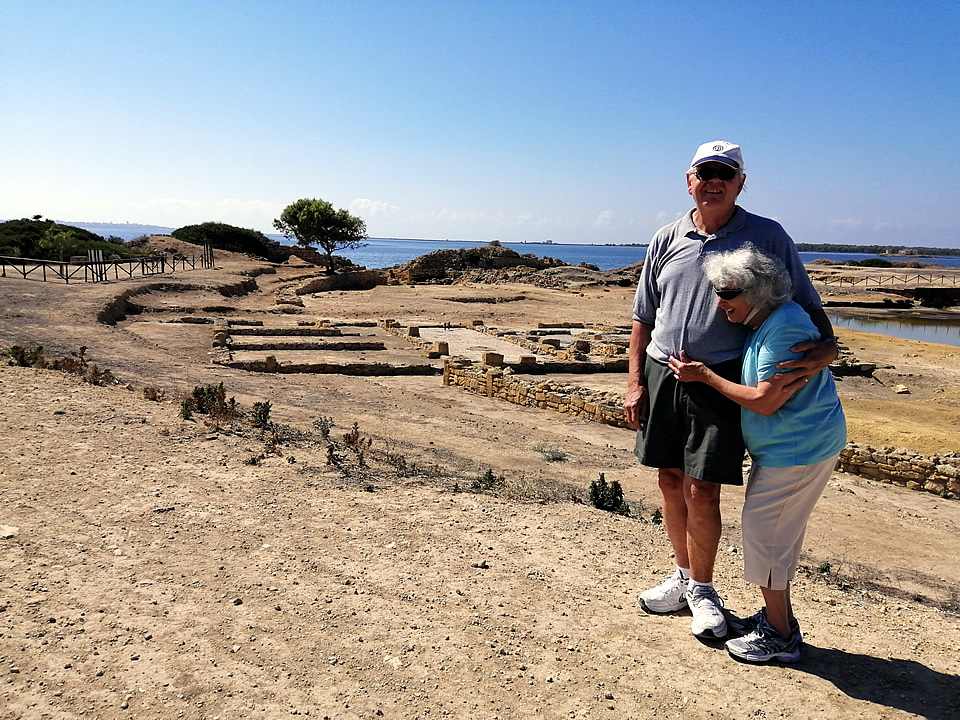 Enzo is a delight to work with. Made helpful suggestions that improved are overall ...
Burns - Bologna
Alpharetta - USA
5th August 2019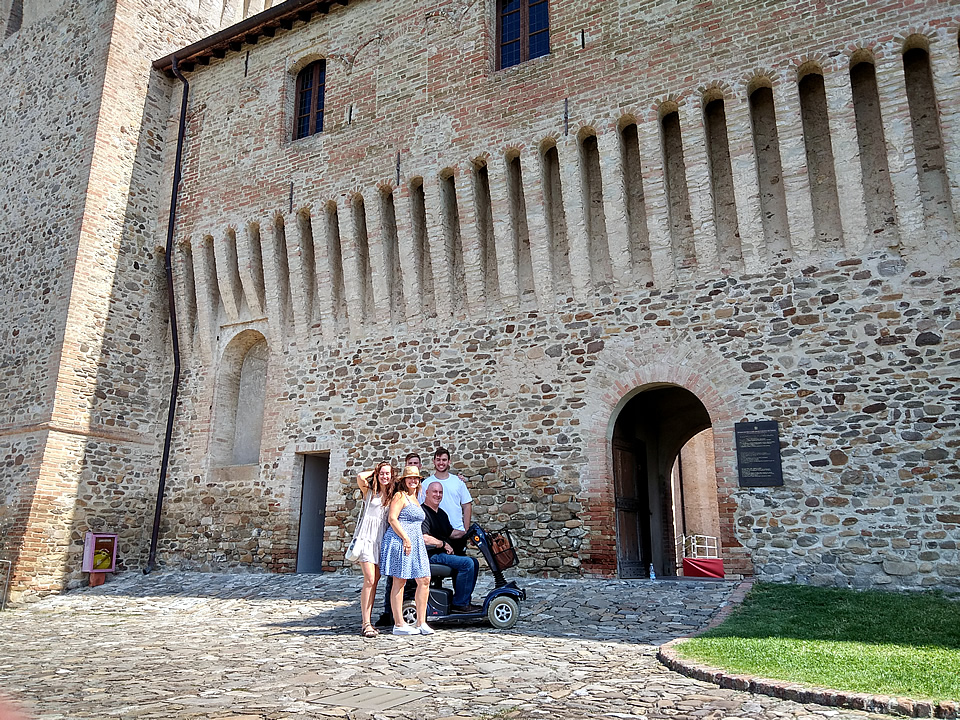 Jones - Rome
Melbourne - Australia
25th July 2019 Raaber - Venice, Lake Como, Florence
Tropiano - Umbria
Philadephia - USA
30th May 2019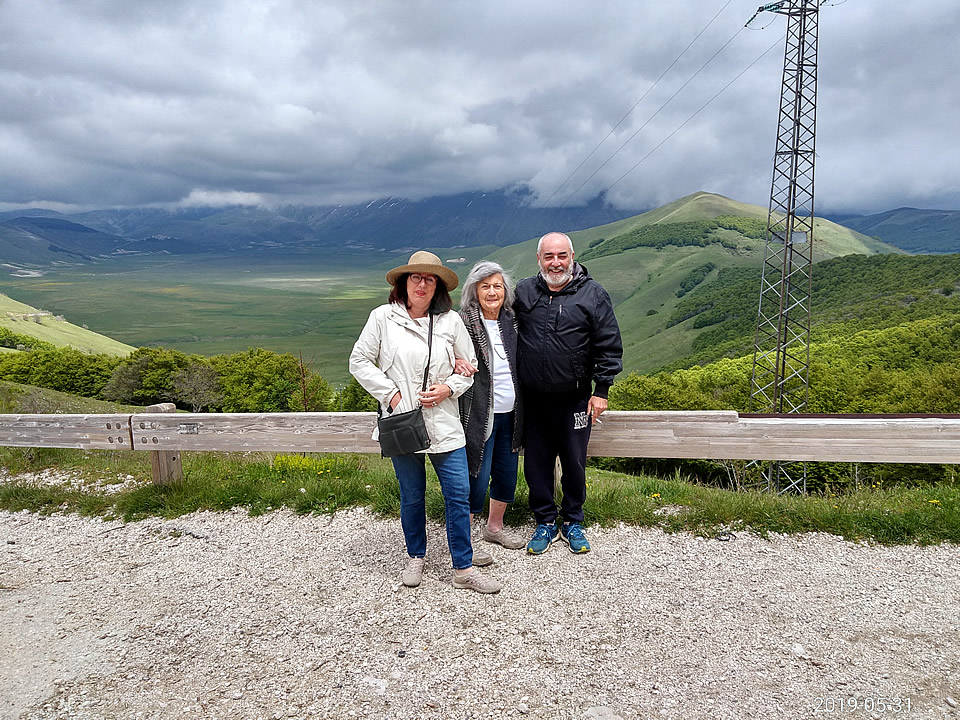 Stapley - Tuscany
Blue Mountains - Australia
17th May 2019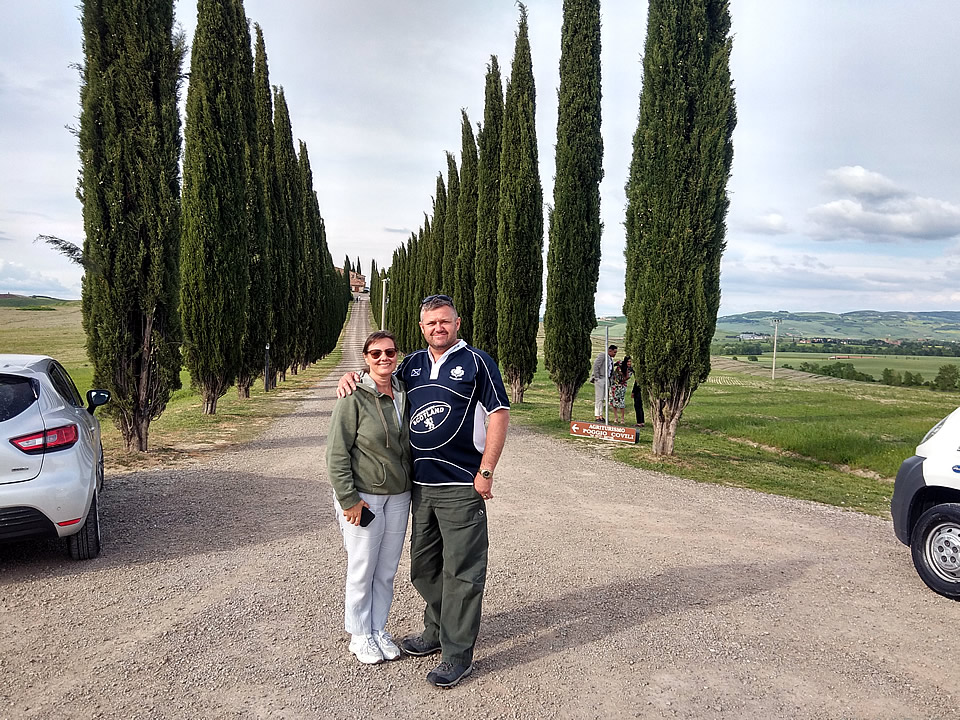 We booked two trips with Enzo, he was wonderful. At all times he made sure we got ...
Carreras - France, Swiss & Italy
Miami- USA
26th March 2019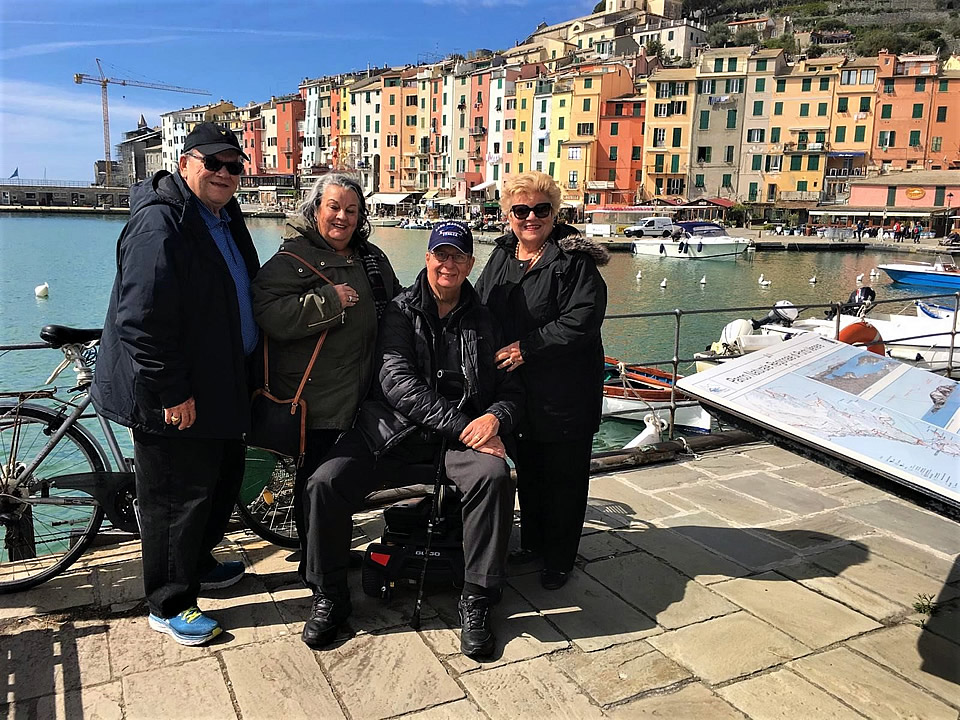 Whittle - Apulia
Cheltenham- UK
19th October 2018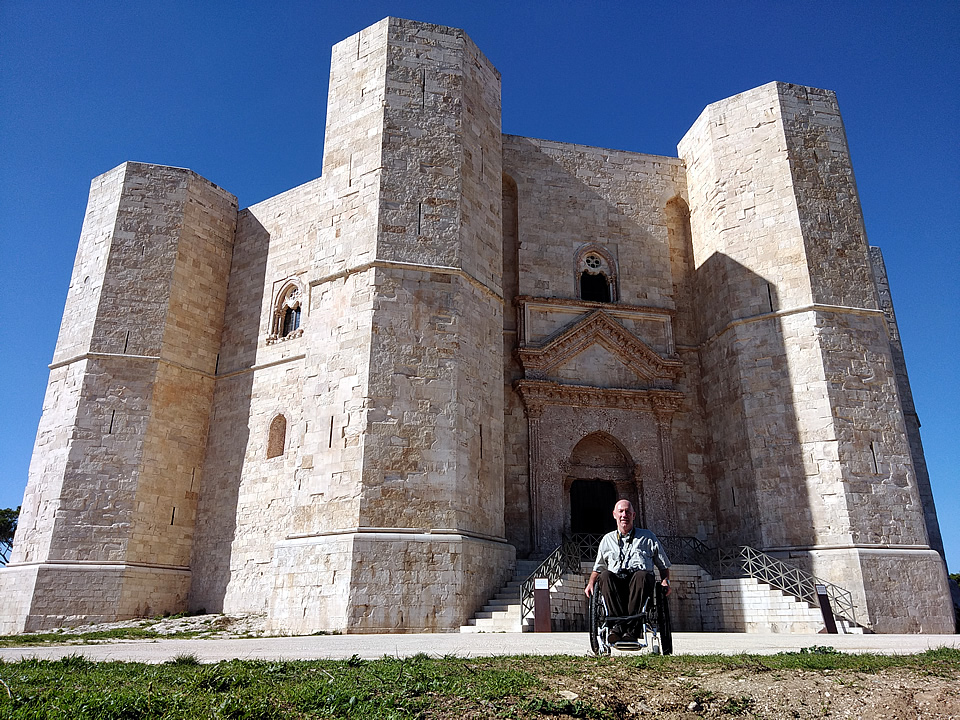 Scheer & Mallett - Apulia
Illinois- USA
5th October 2018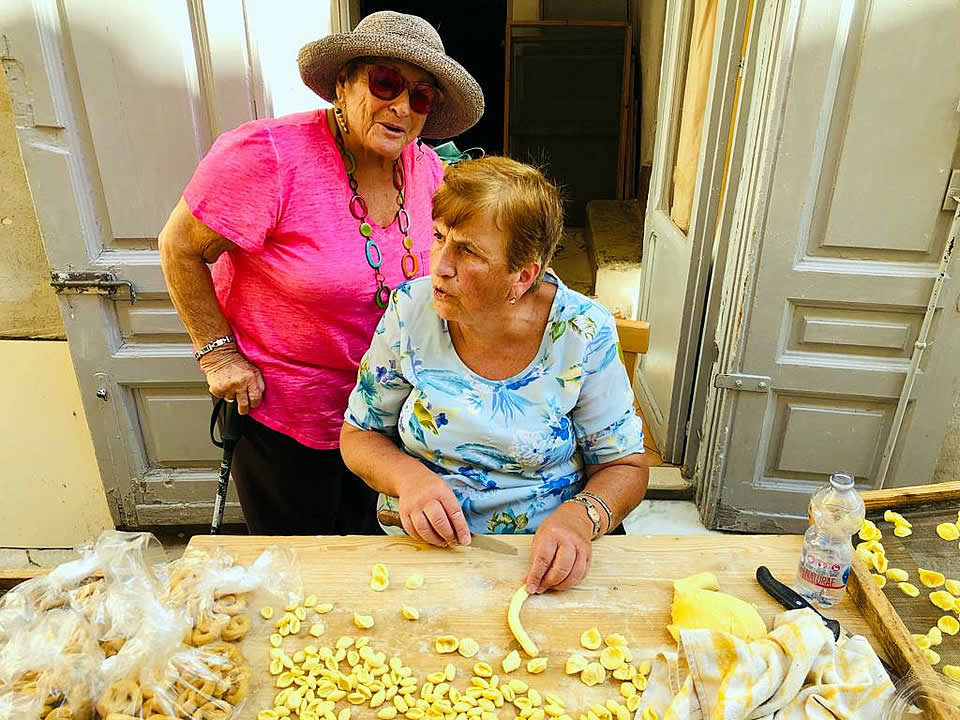 Thank you for a FABULOUS trip. We had so much fun. You were so kind , helpful and ...
Totta - Rome
Long Beach - USA
4th October 2018 Our guide was not only an excellent and reliable driver who met us on time ...
Pieples - Venice Rome Apulia
Miami- USA
14th September 2018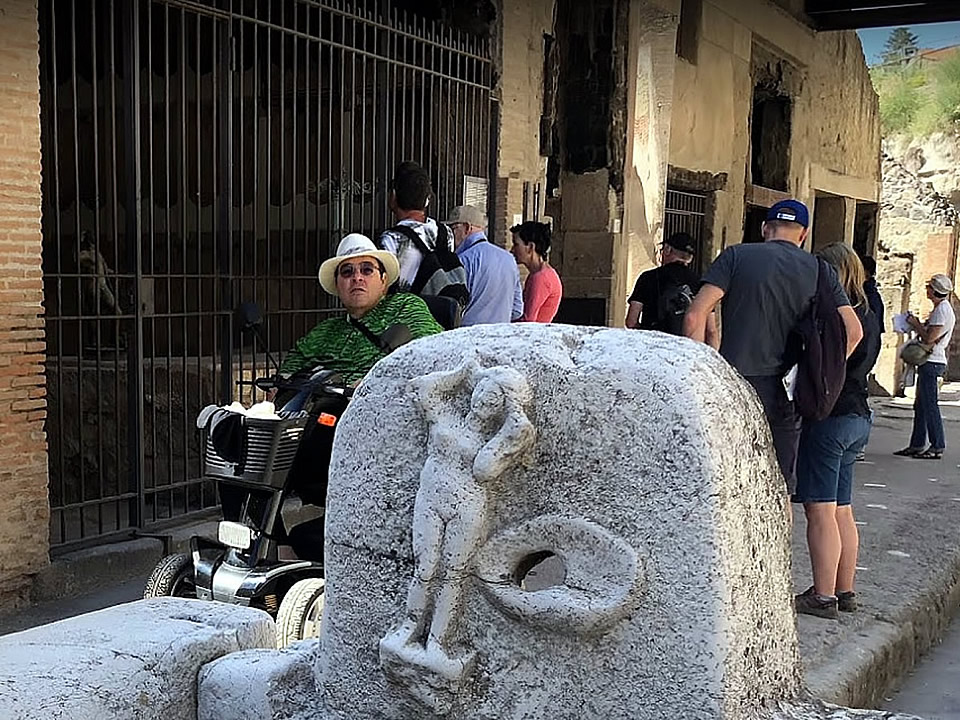 Our family of 4 had a wonderful trip because of Accessible Italian Holidays. Here ...