San Miniato Wheelchair Accessible Tours San Miniato
Accessible
Tours
San Miniato Wheelchair Accessible Tours Pisa Excursions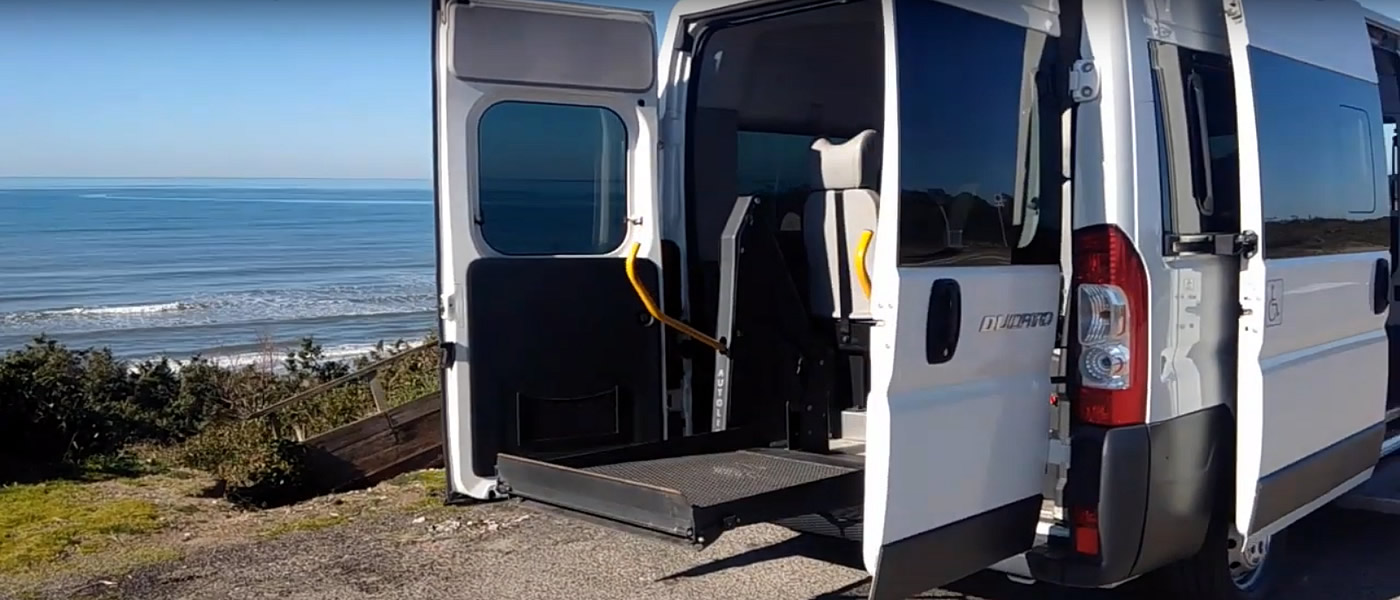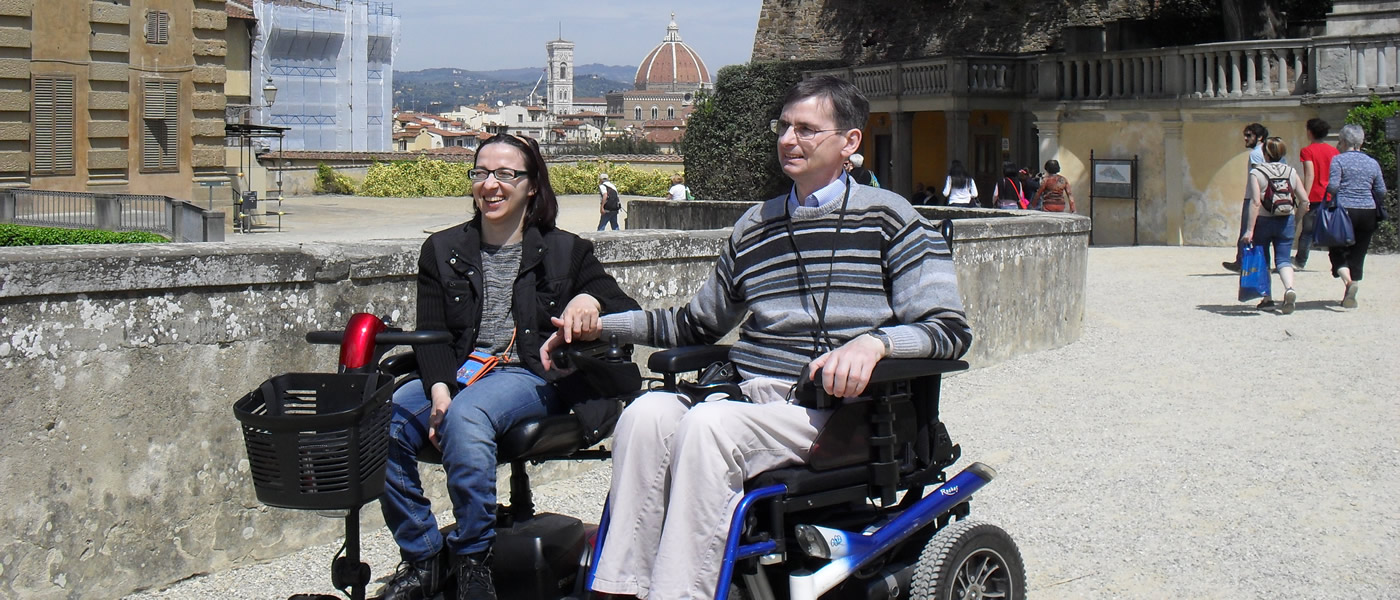 Our Adapted Van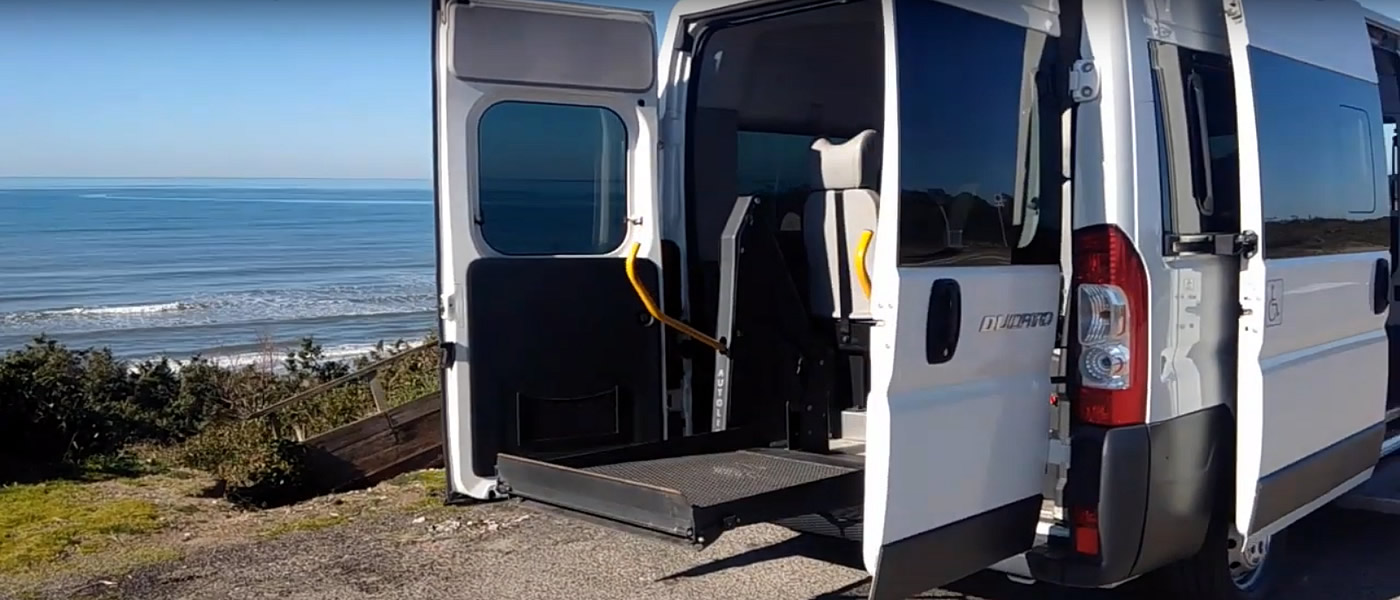 Florence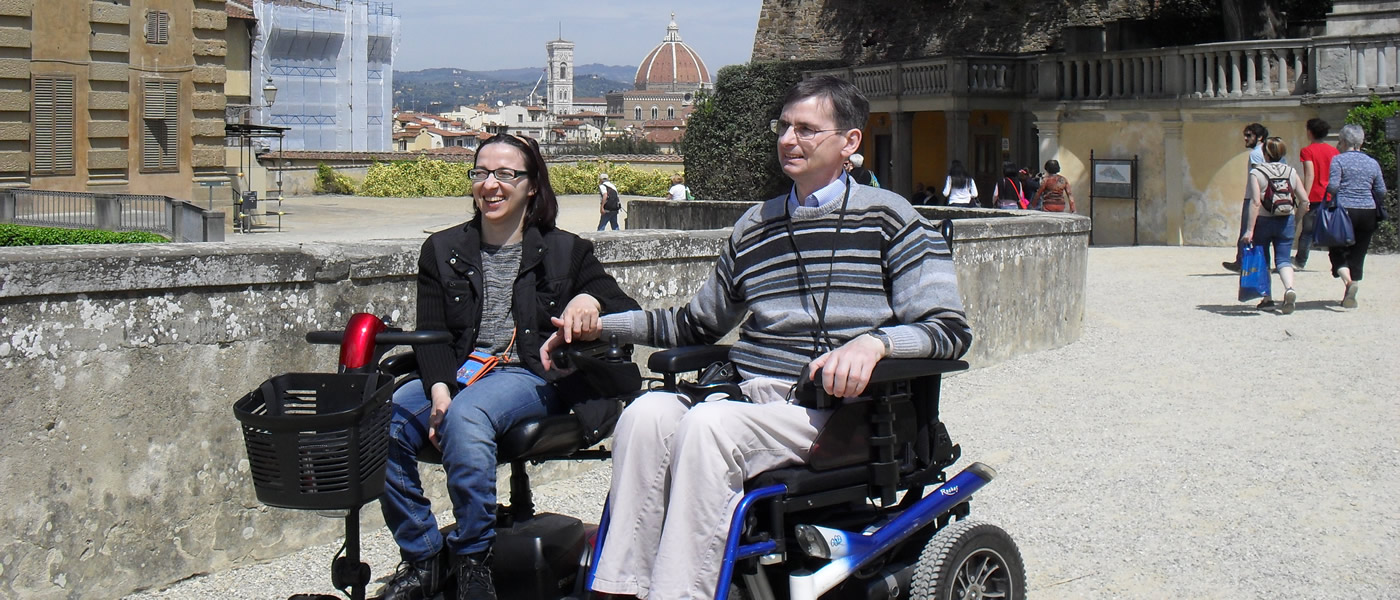 San Miniato Wheelchair Accessible Tours
San Miniato wheelchair accessible tours is in the province of Pisa.
Is a historic village that develops on a hill along the Arno River halfway between Florence and Pisa.
Due to its strategic position, the city was the scene of multiple clashes, chosen by the Etruscan and later by the Romans, by emperors and kings, who made it their home.
Despite being quite well known and visited, the village of San Miniato has not emerged from niche tourism.
Some think it is an area of Florence, making confusion with the homonymous basilica near Piazzale Michelangelo.
Is a medieval city built on three small hills along the Via Francigena, the road that during the Middle Ages connected Northern Europe to Rome.
It is considered the "city of good living" for the quality of life.
Between craft traditions, precious works of art, squares, places for the theater, shops, cafes, restaurants, places of the spirit and unspoiled landscapes, you can fully enjoy the slow passing of the seasons and the genuineness of local products.
Unlike San Gimignano, Montalcino or Volterra, San Miniato is hardly mentioned among the Tuscan villages that are worth a visit.
We cannot explain why, since there is everything in San Miniato and it is close to major centers such as Pisa and Florence but without chaos.
Private San Miniato Wheelchair Accessible Tours
Disabled friendly San Miniato wheelchair accessible tours with a professional guide.
Accessible Italian Holiday provide a safe and a full accessible tours around it at previewed itineraries.
Visit this rich and fascinating land with a specialized tourist guide.
Adapted van transportation specifically designed for disabled tourists traveling on holiday to San Miniato in Pisa.
Touring San Miniato
Getting around in San Miniato is very simple.
The village basically consists of a road that crosses the whole center, with the need to make a small detour to go to the Cathedral, connected to Piazza della Repubblica.
The Rocca is an exception, reachable from Piazza del Duomo through another staircase.
Going up the streets of the center you will find the Seminary with a unique shape.
The Church of St Domenico starting from the central Piazza del Popolo, you can admire the XIV century church, with an unfinished facade.
It contains frescoes and works of art from the Florentine school from the XIV to the XVIII century.
The Duomo dating back to 1100, it is dedicated to Santa Maria Assunta and San Genesio.
Of Romanesque origin, over the centuries it has undergone several renovations and today the Gothic and Renaissance elements of these interventions are clearly evident.
Such as the colored tiles on the facade.
The Matilde Tower is the bell tower of the Cathedral, characterized by an asymmetrical clock.
Also on this square you will find the Diocesan Museum of Sacred Art.
San Miniato wheelchair accessible tours, offers intense cultural activity all year round.
From theater festivals to classical music concerts.
However, the highlight of the events is the traditional National White Truffle Market Exhibition which takes place in the main streets and squares of the historic center on the second, third and fourth weekends of November.
Booking & Travel
San Miniato wheelchair accessible tours.
Unmissable visit at it with our Pisa Accessible Tours, in Tuscany.
Specifically tailored to wheelchair users, reduced mobility persons and disabled with an adapted van.
Pisa Wheelchair Accessible Services
Pisa Wheelchair Friendly Accessible Hotels
Day - Venice, Tuscany
Sacramento - USA
5th May 2022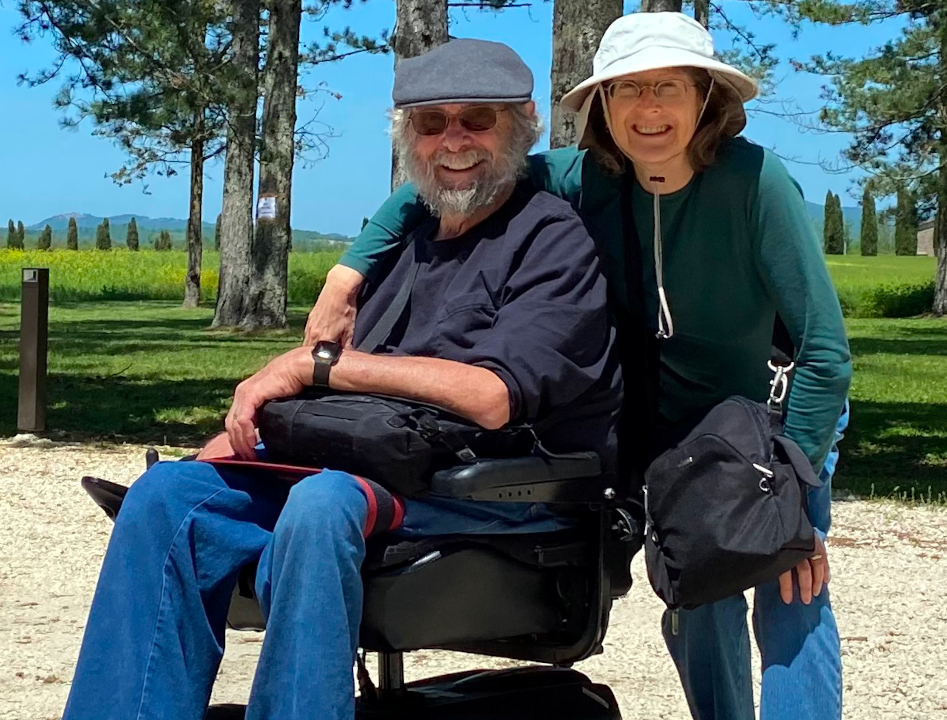 Vincenzo is superb in every way. He is extremely thorough, conscientious and honest ...
Samuel & Watkiss - Sicily
Samuel & Watkiss Families
Merton - UK
21st September 2021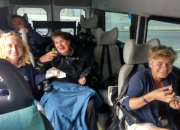 Birgisdottir - Milan
Akureyri - Iceland
15th September 2021 I contacted Accessible Italian Holiday with a very short notice about a transfer from ...
Bonelli - Umbria
Gozo - Malta
13rd September 2021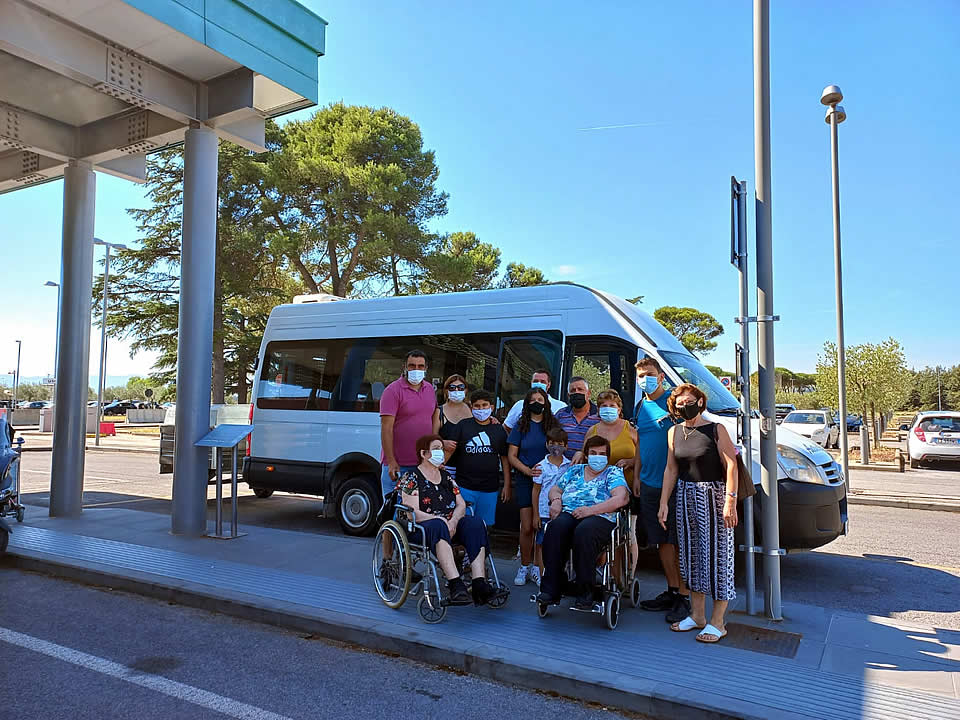 Reifein - Pisa
Atlanta - USA
16th August 2021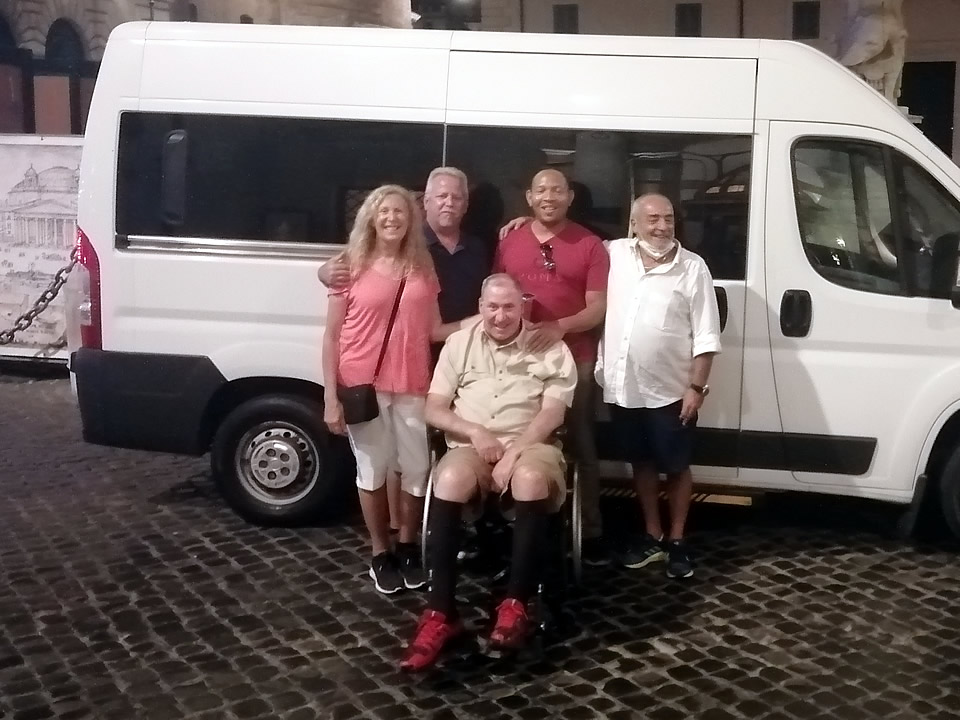 Thompson - Sicily
Triq I Assedju - Malta
20th October 2020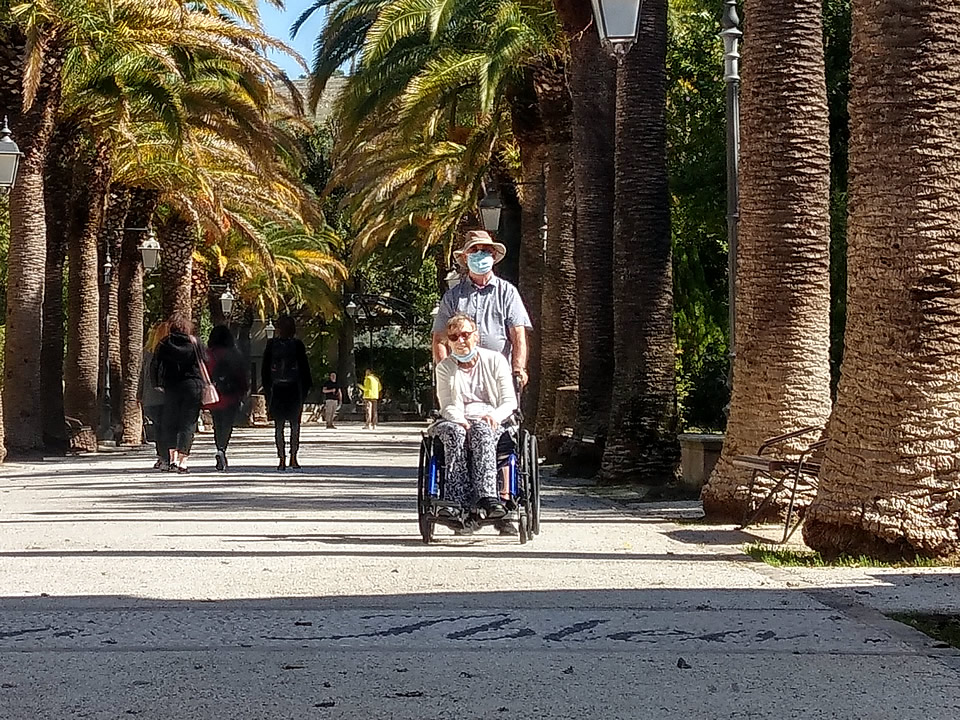 The service provided by Accessible Italian Holiday was exceptional. Vincenzo who ...
Brabant - Naples
Sainte-Catherine - France
29th June 2020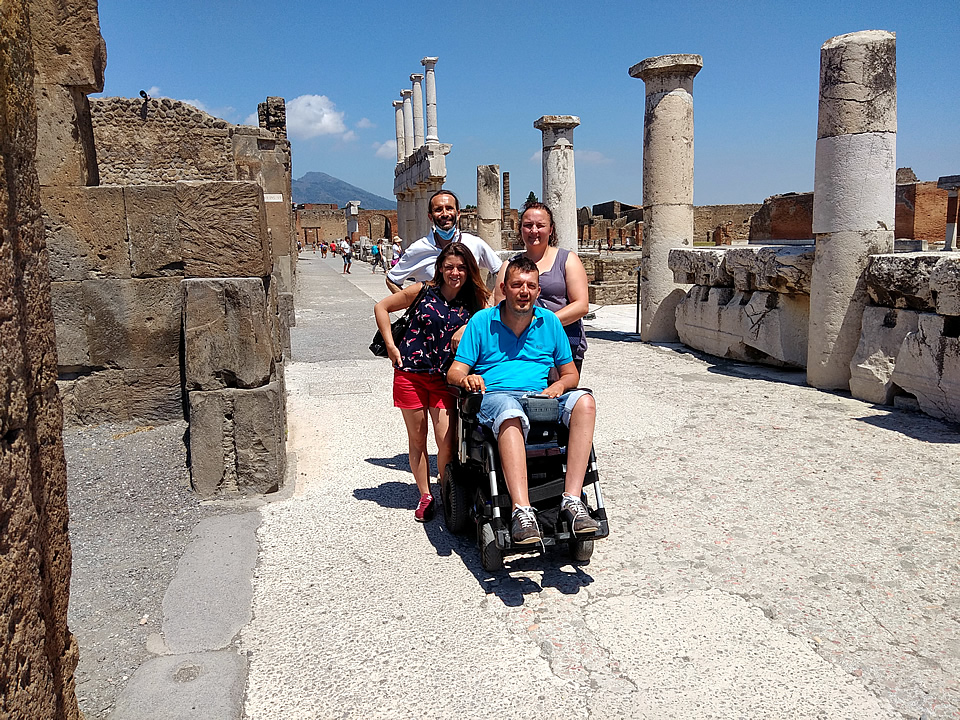 Prydun - Sicily
Hereford - UK
8th March 2020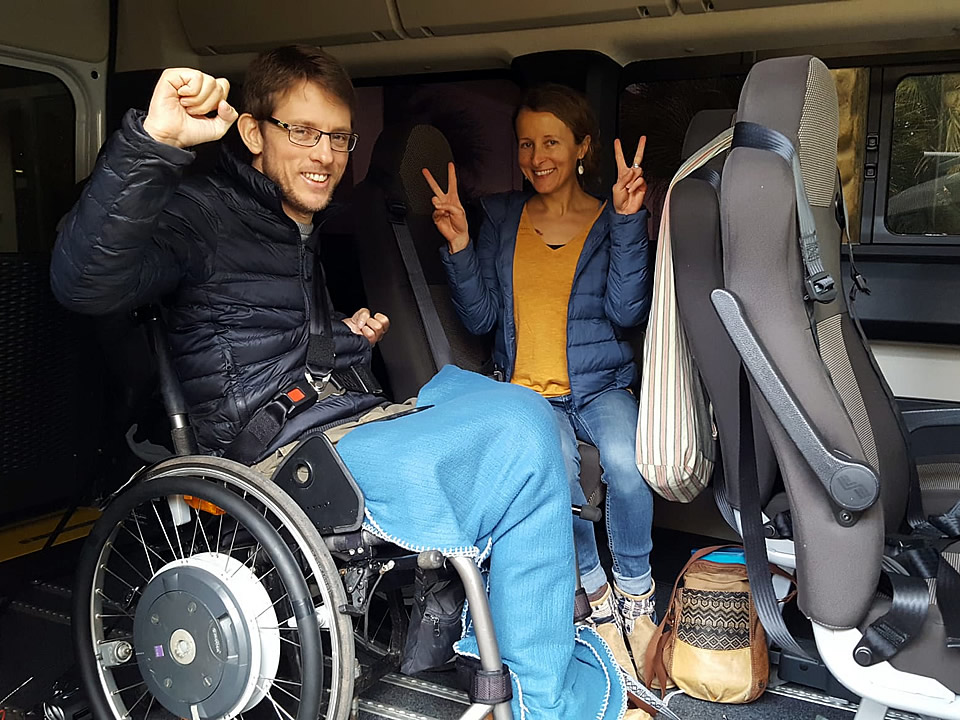 My husband ( who has a spinal cord injury and can't walk ) needed to make a last ...
Rudyk - Sorrento
New York - USA
31st October 2019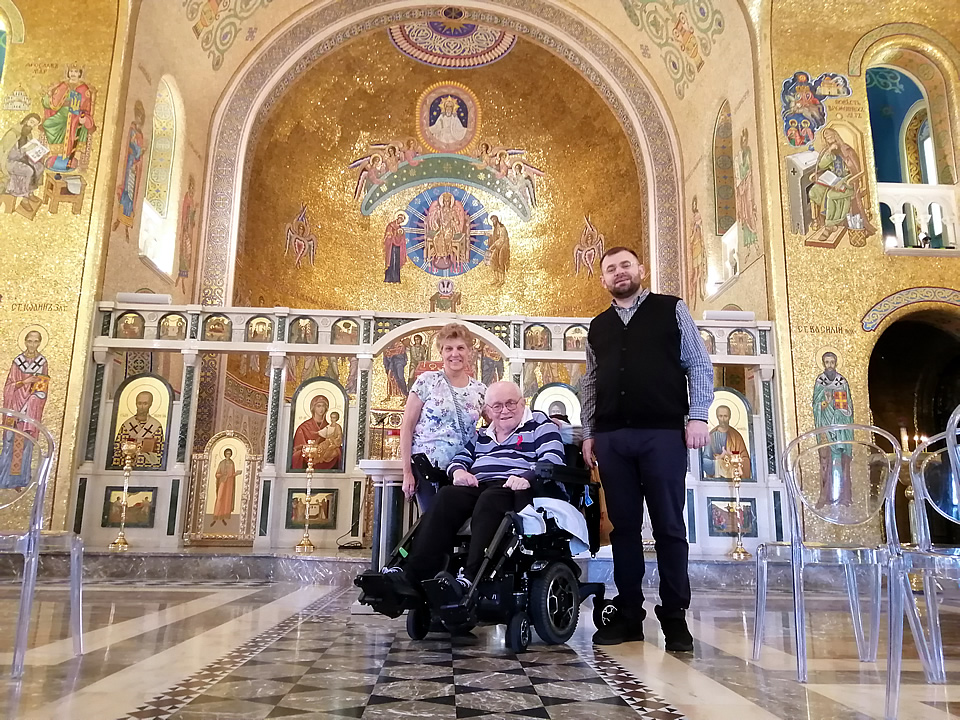 Molski- Sicily
Arizona - USA
19th September 2019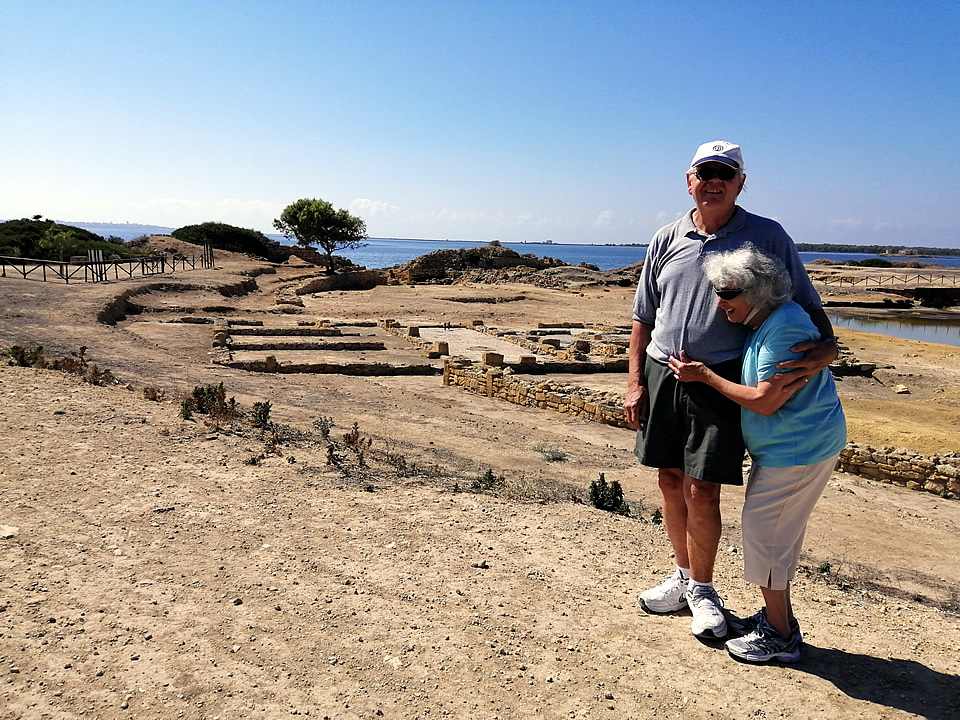 Enzo is a delight to work with. Made helpful suggestions that improved are overall ...
Burns - Bologna
Alpharetta - USA
5th August 2019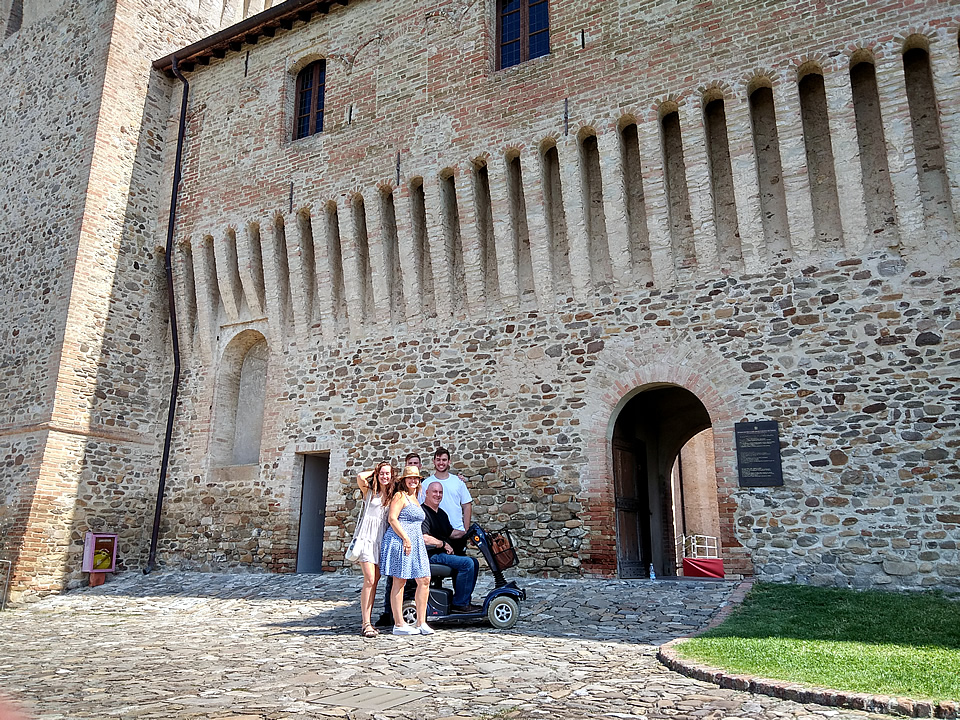 Jones - Rome
Melbourne - Australia
25th July 2019 Raaber - Venice, Lake Como, Florence
Tropiano - Umbria
Philadephia - USA
30th May 2019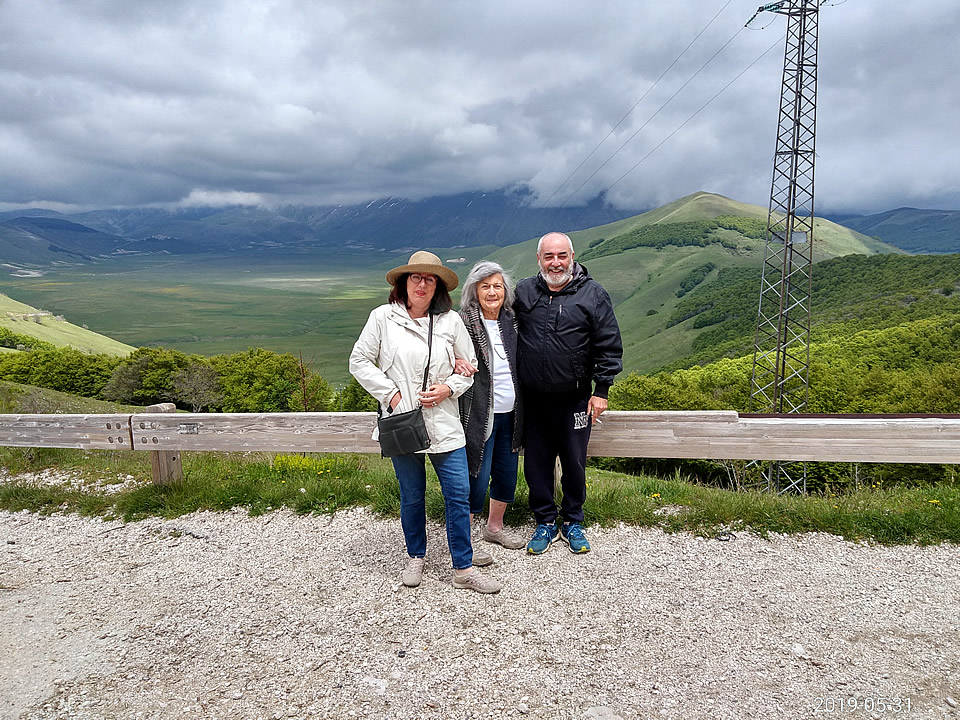 Stapley - Tuscany
Blue Mountains - Australia
17th May 2019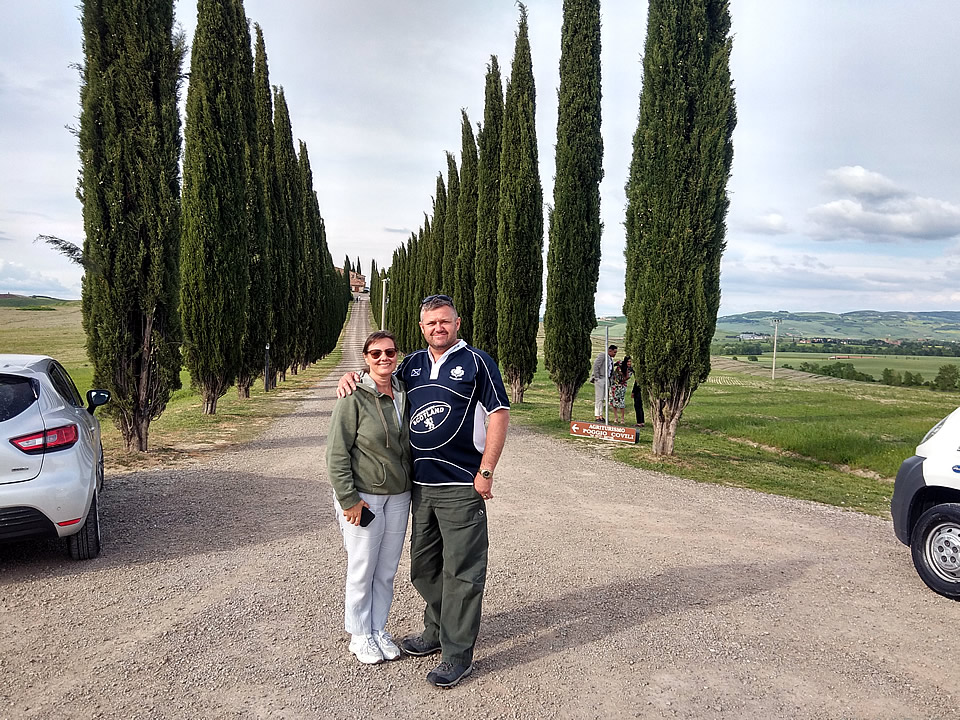 We booked two trips with Enzo, he was wonderful. At all times he made sure we got ...
Carreras - France, Swiss & Italy
Miami- USA
26th March 2019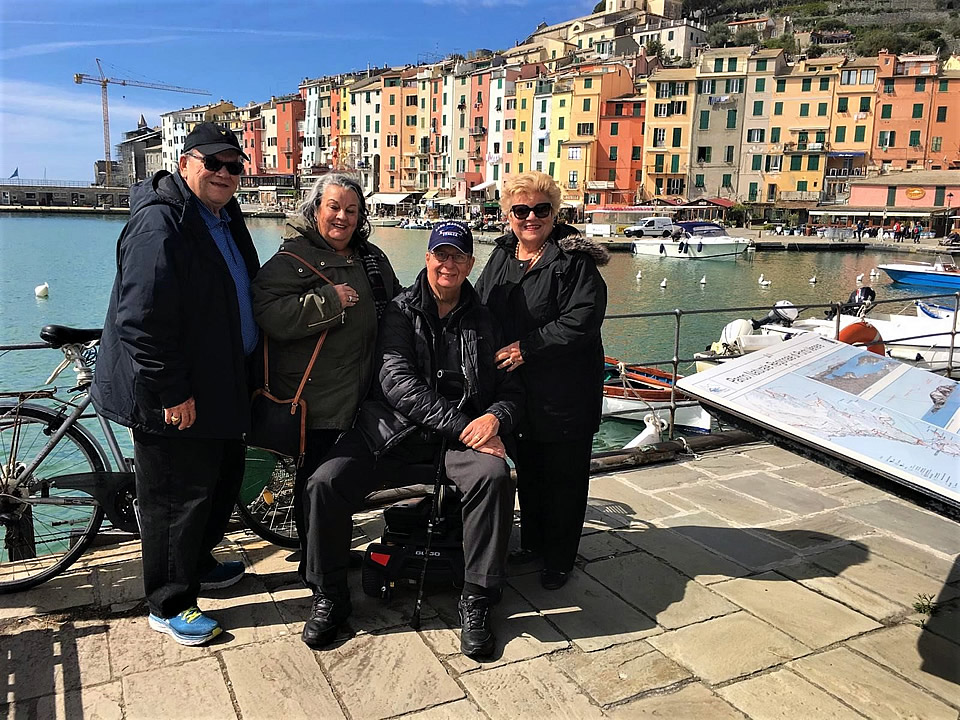 Whittle - Apulia
Cheltenham- UK
19th October 2018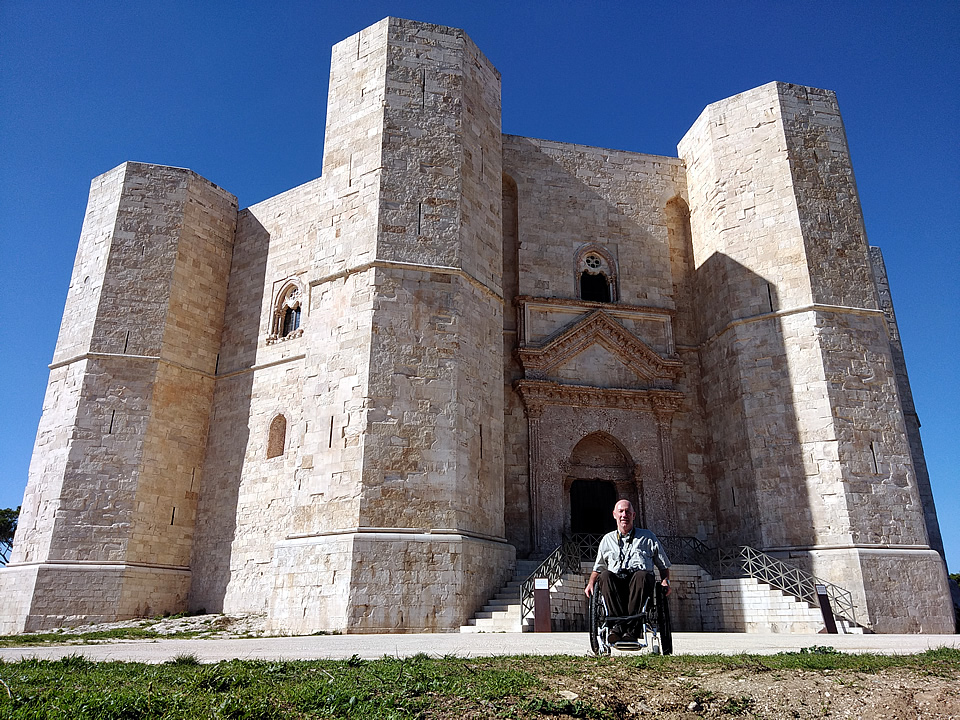 Scheer & Mallett - Apulia
Illinois- USA
5th October 2018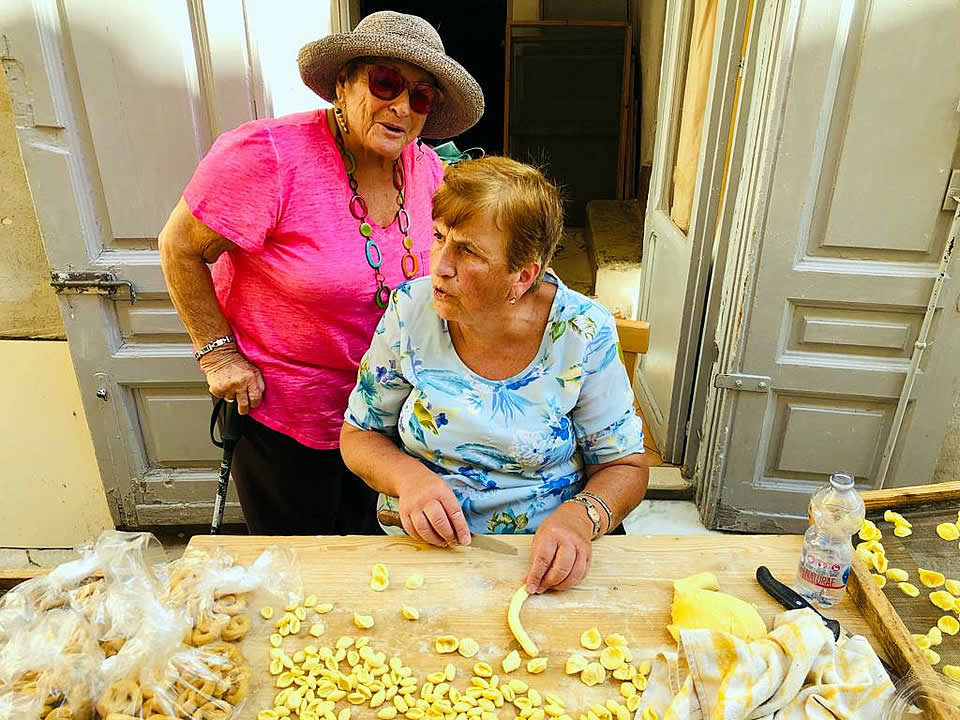 Thank you for a FABULOUS trip. We had so much fun. You were so kind , helpful and ...
Totta - Rome
Long Beach - USA
4th October 2018 Our guide was not only an excellent and reliable driver who met us on time ...
Pieples - Venice Rome Apulia
Miami- USA
14th September 2018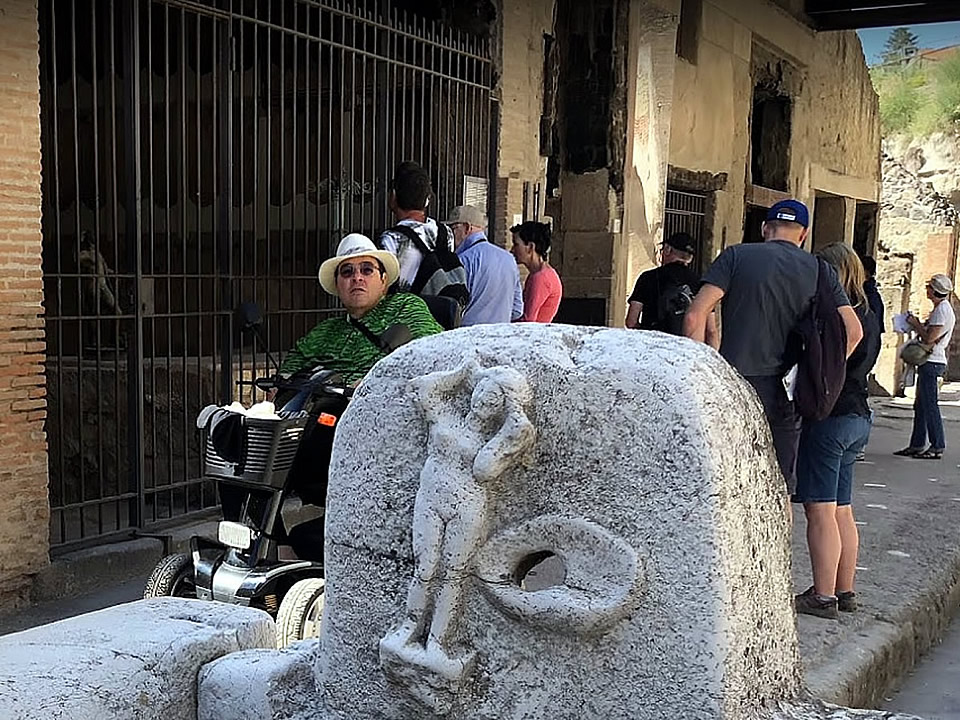 Our family of 4 had a wonderful trip because of Accessible Italian Holidays. Here ...