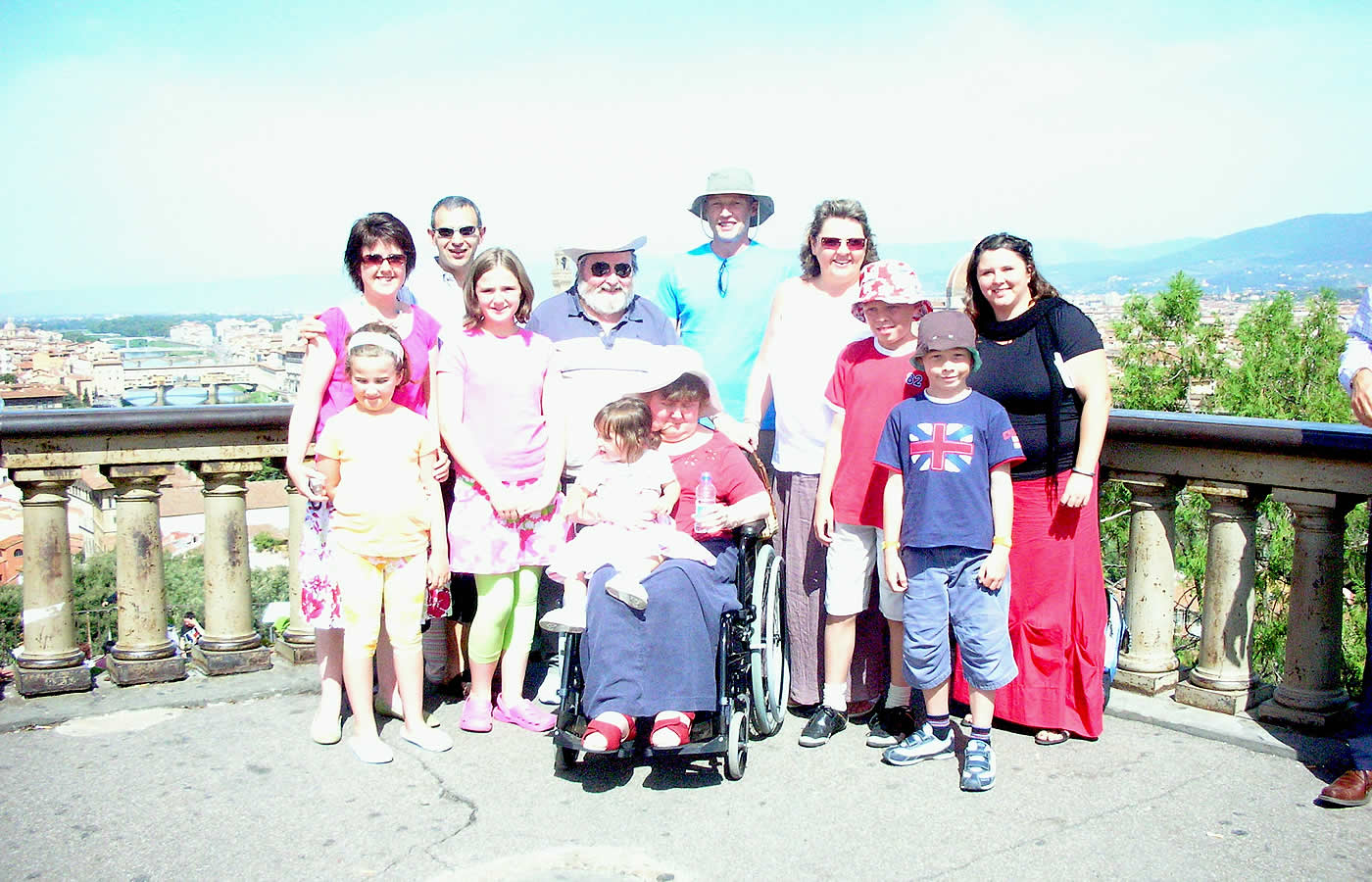 piazzale-michelangelo-accessible-tours1 Accessible
Tours
Piazzale
Michelangelo
Piazzale Michelangelo wheelchair accessible tours Florence disabled holidays
The square or Piazzale Michelangelo wheelchair accessible tours is located in Oltrarno, that is crossing the Ponte Vecchio from the historic center.
It is a huge panoramic square that, due to its position and height, functions as a viewpoint and gives you a splendid views of the city of Florence.
Piazzale Michelangelo
Designed in 1869 by the Florentine architect Giuseppe Poggi.
It was built in 1875 when the city was the capital of Italy, a period in which numerous avenues for social and urban renewal were also created.
Poggi created the square as a monument for the celebration of Michelangelo, one of the greatest Renaissance artists.
This is why you will find, in the center, the Monument to Michelangelo, which includes replicas of five of the artist's most famous statues.
The David and the allegories The Day, The Night, Twilight and Dawn.
Michelangelo created the Allegories to decorate the new sacristy of the Medici Chapels, where they are still visible.
The original David is exhibited in the Academy Gallery.
Florence Oltrarno
Thanks to its privileged position it allows to see the whole city from Piazzale Michelangelo wheelchair accessible tours, including the walls and the Arno river.
The panorama that you can enjoy embraces the symbolic places of Florence.
From Forte Belvedere to Santa Croce, passing through the Arno river and the bridges of Florence, including Ponte Vecchio.
And the eye rests on the the Palazzo Vecchio, the Bargello and the octagonal bell tower of the Badia Fiorentina, up to the hills.
The sunset is one of the best moments of the day to go to Piazzale Michelangelo wheelchair accessible tours and see Florence wrapped in the orange sunset light.
Booking & Travel
Piazzale Michelangelo wheelchair accessible tours unmissable visit at it with our Florence Accessible Tours, in Tuscany, specifically tailored to wheelchair users, reduced mobility persons and disabled with an adapted transportation.
Florence wheelchair accessible Services
Florence wheelchair friendly accessible Hotels