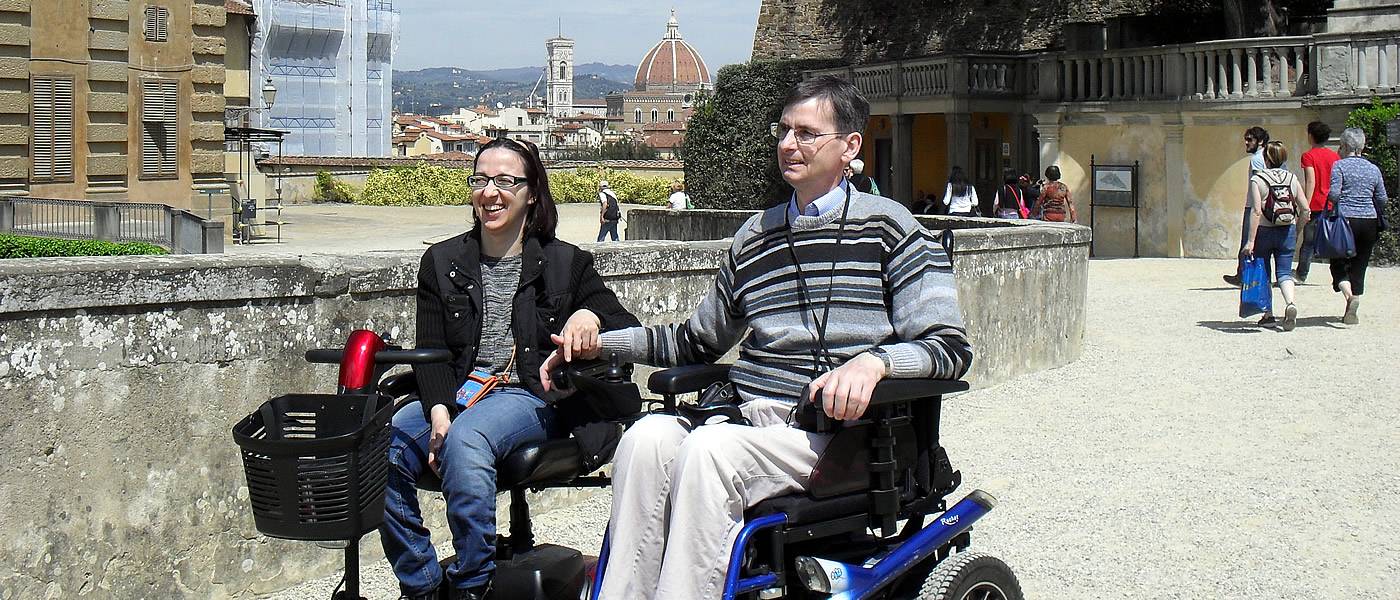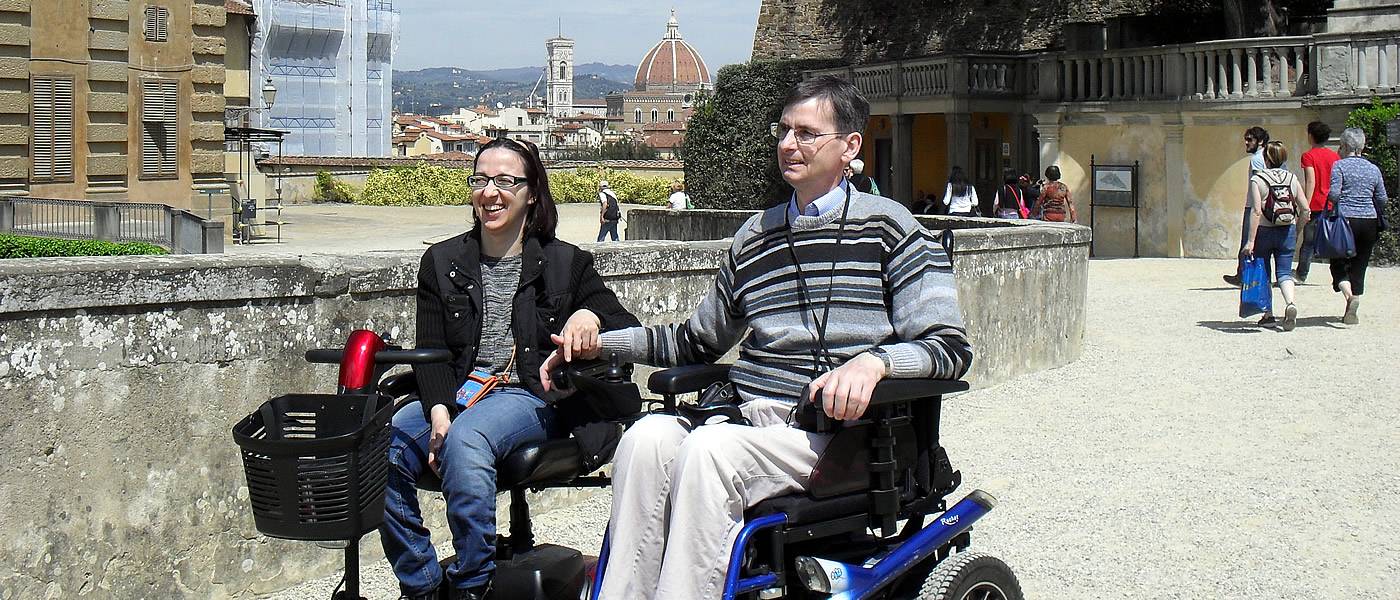 Boboli Gardens Wheelchair Accessible Tours
Boboli Gardens Wheelchair Accessible Tours
Boboli Gardens wheelchair accessible tours traveling to Florence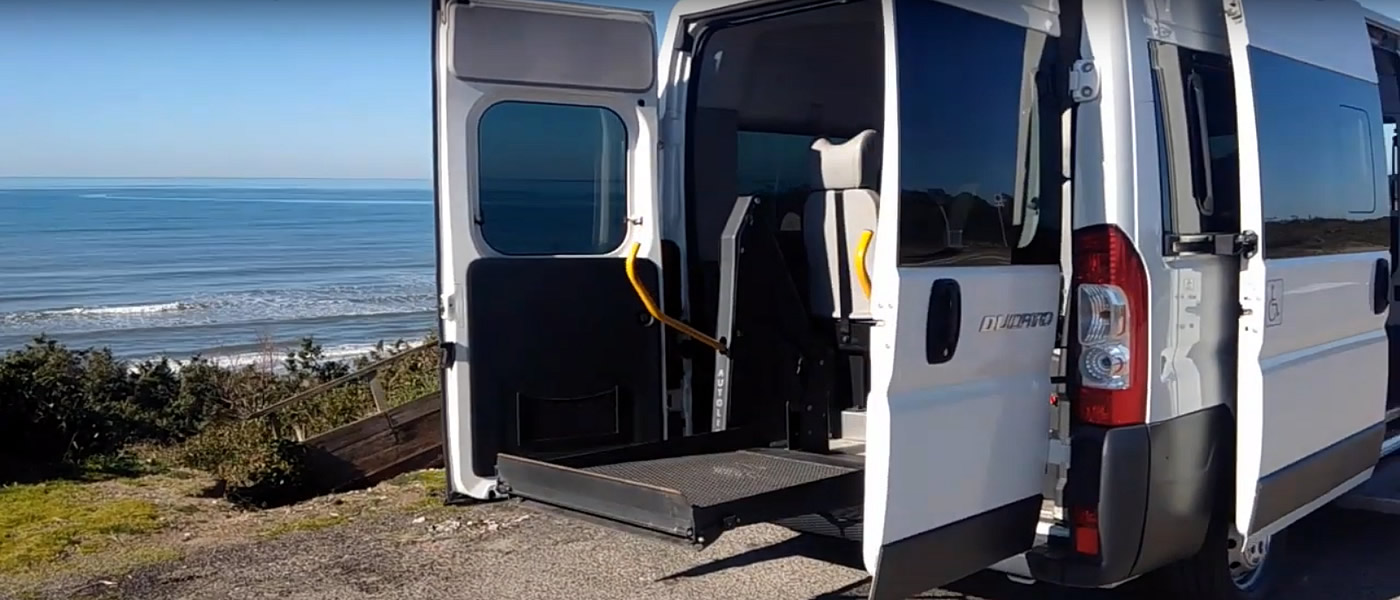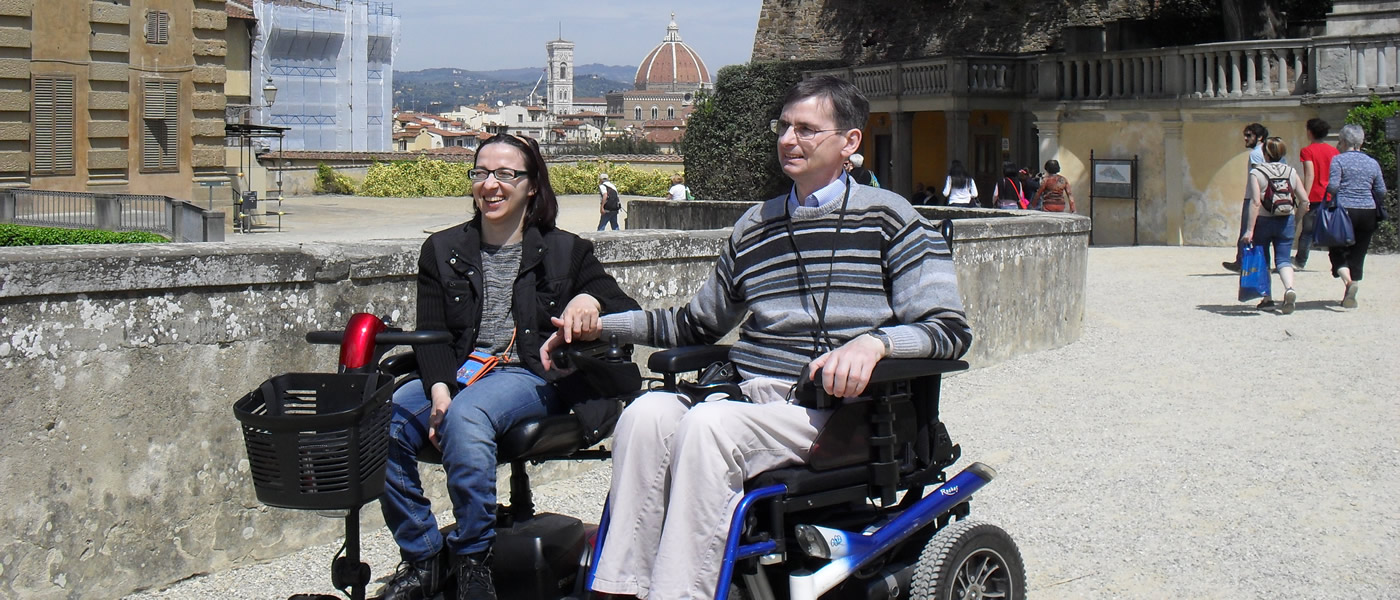 Our Adapted Van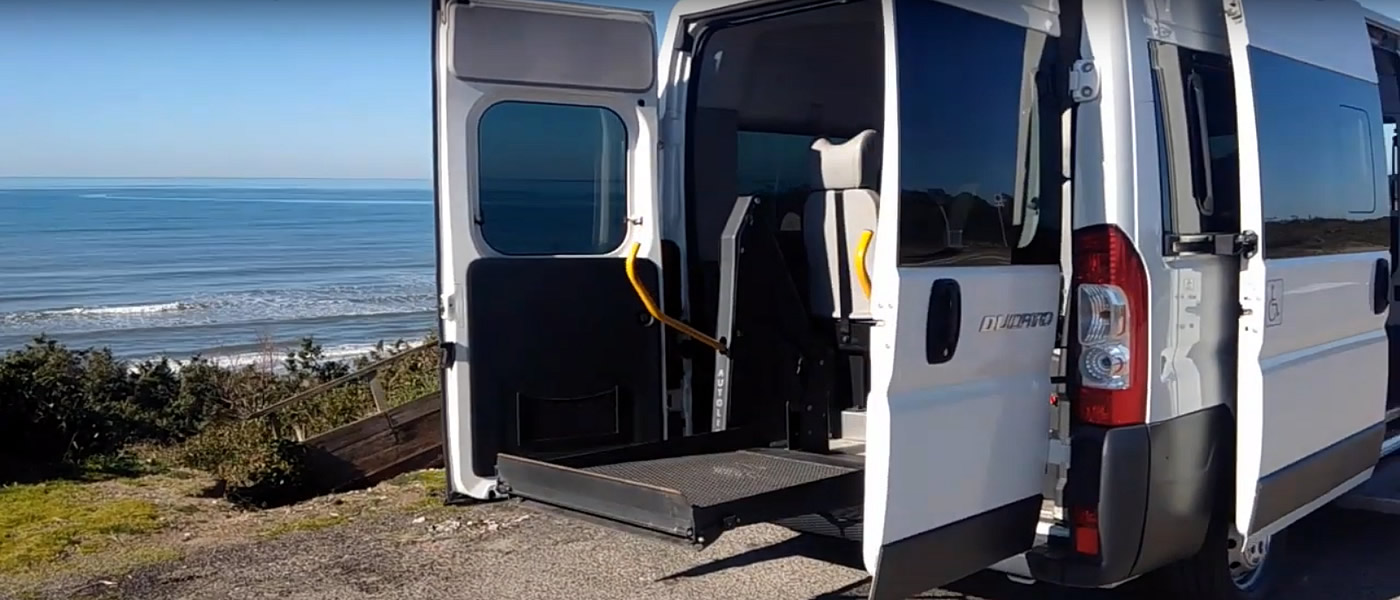 Florence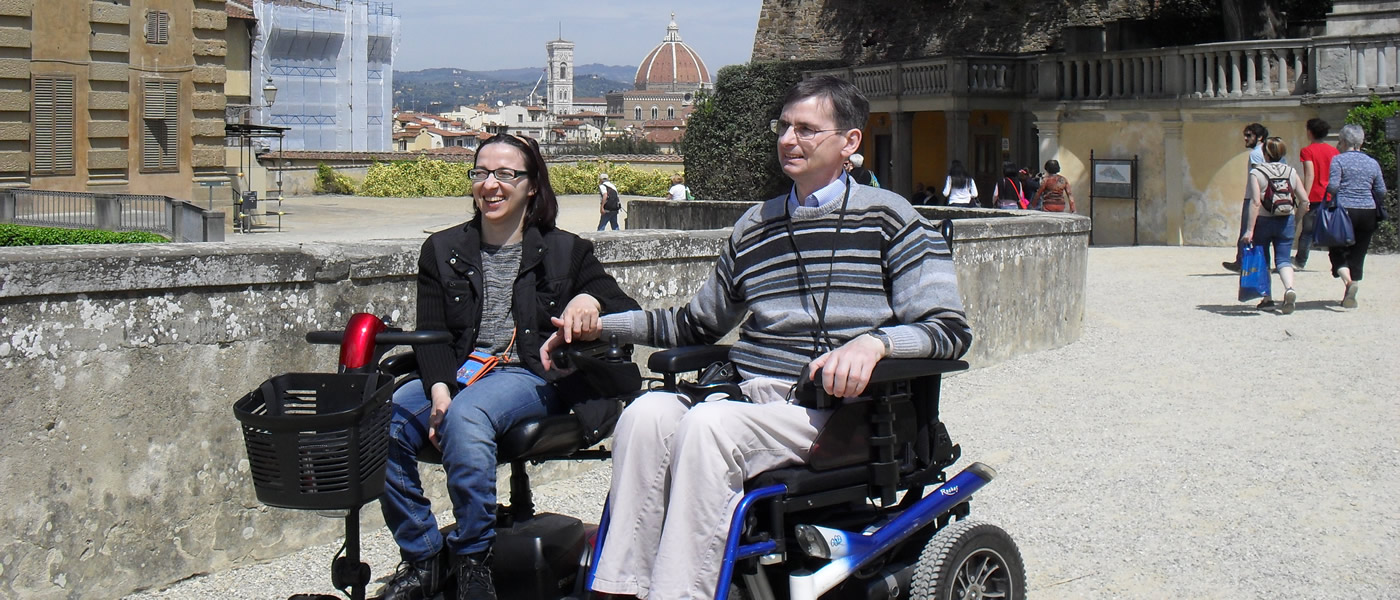 The Boboli Gardens wheelchair accessible tours, is the park that is located at the back of Palazzo Pitti.
Were born during the Renaissance period when the Medici bought the palace from the Pitti family.
Was the Medici residence which then passed to the Lorena family and finally to the Savoia family.
The gardens are on the hill of Boboli and reach the Forte di Belvedere.
Over the course of the centuries, new portions and embellishments were added with statues, buildings, nymphaeums, fountains and ponds to take on the astonishing modern appearance.
Italian Garden
Is one of the most important examples of Italian garden in the world and is a real open air museum.
For the architectural landscape setting and for the collection of sculptures, ranging from Roman antiquities to the XX century.
The Boboli Gardens wheelchair accessible tours has four entrances open to the public.
From the courtyard of the Ammannati of Palazzo Pitti, from the Forte di Belvedere, from Via Romana and from the square of Porta Romana, as well as an extra exit on the Pitti Square.
Florence The Boboli Gardens
During the government of Cosimo II, the gardens underwent the most important enlargement.
Almost tripling its extension by Giulio Parigi and his son Alfonso, creators of the second axis towards Porta Romana ( the so-called Viottolone ).
Overall, the gardens have a vaguely elongated triangle configuration.
Steep slopes and two almost perpendicular axes that intersect near the Fountain of Neptune which stands out on the landscape.
Part of the garden is dedicated to the Camellia Collection, which began in the XVII century and which today, thanks to the work of the gardeners, has been partly recovered after a period of decline.
The center of the amphitheater was embellished in 1790 by the Egyptian obelisk, the only one in Tuscany and it comes from Heliopolis in Egypt.
In 1840 it was coupled with the large gray granite basin carved in a single block and perhaps coming from the Baths of Caracalla in Rome.
Booking & Travel
Boboli Gardens wheelchair accessible tours.
Unmissable visit at it with our Florence Accessible Tours, in Tuscany.
Specifically tailored to wheelchair users, reduced mobility persons and disabled with an adapted van.
Florence wheelchair accessible Services
Florence wheelchair friendly accessible Hotels