Slide 1 Accessible
Tours
Riccardiana
Library
Riccardiana Library Wheelchair Accessible Tours Florence Excursions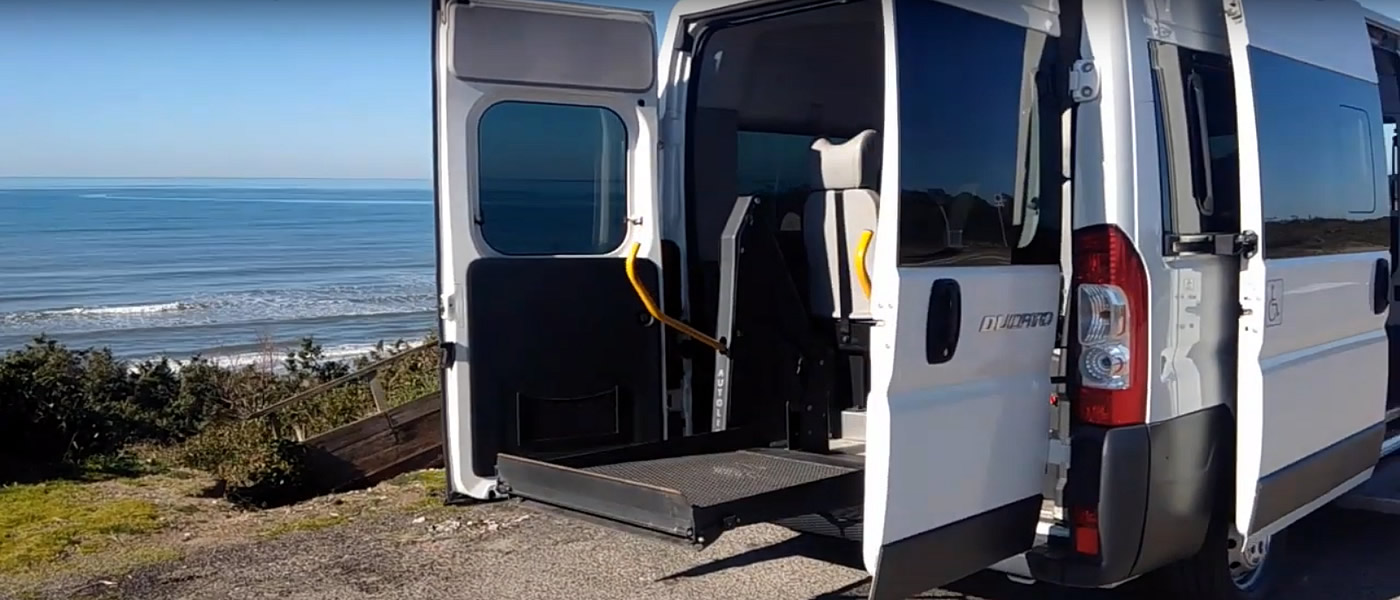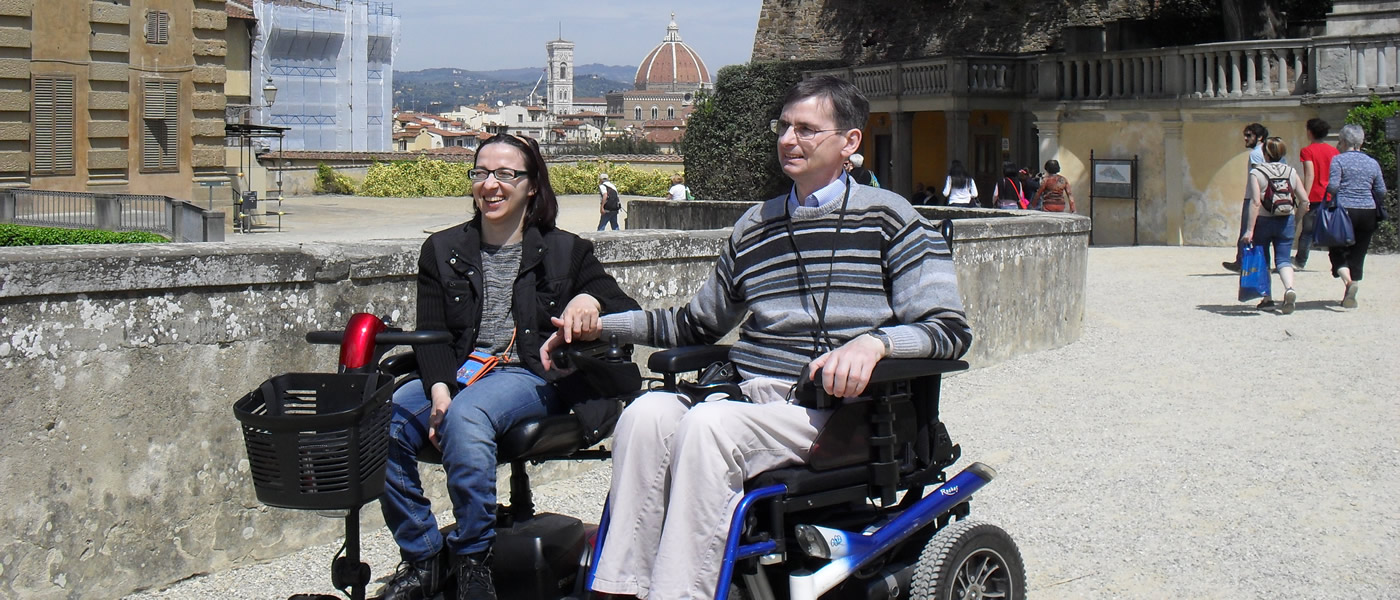 Our Adapted Van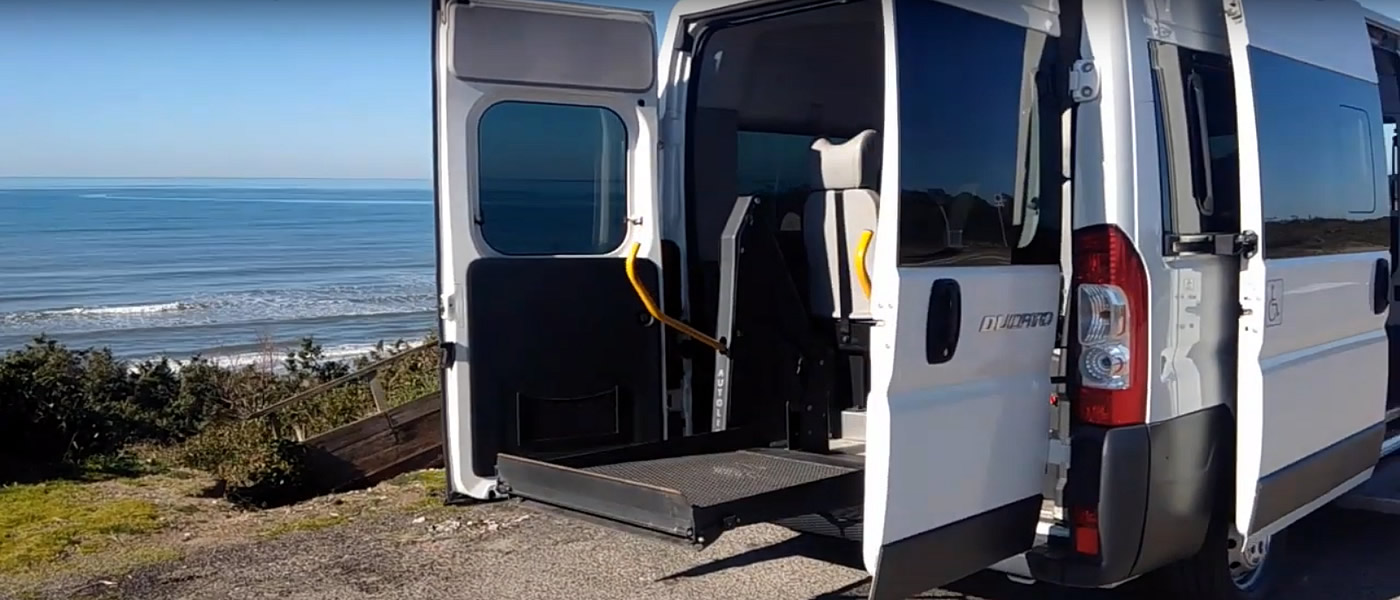 Florence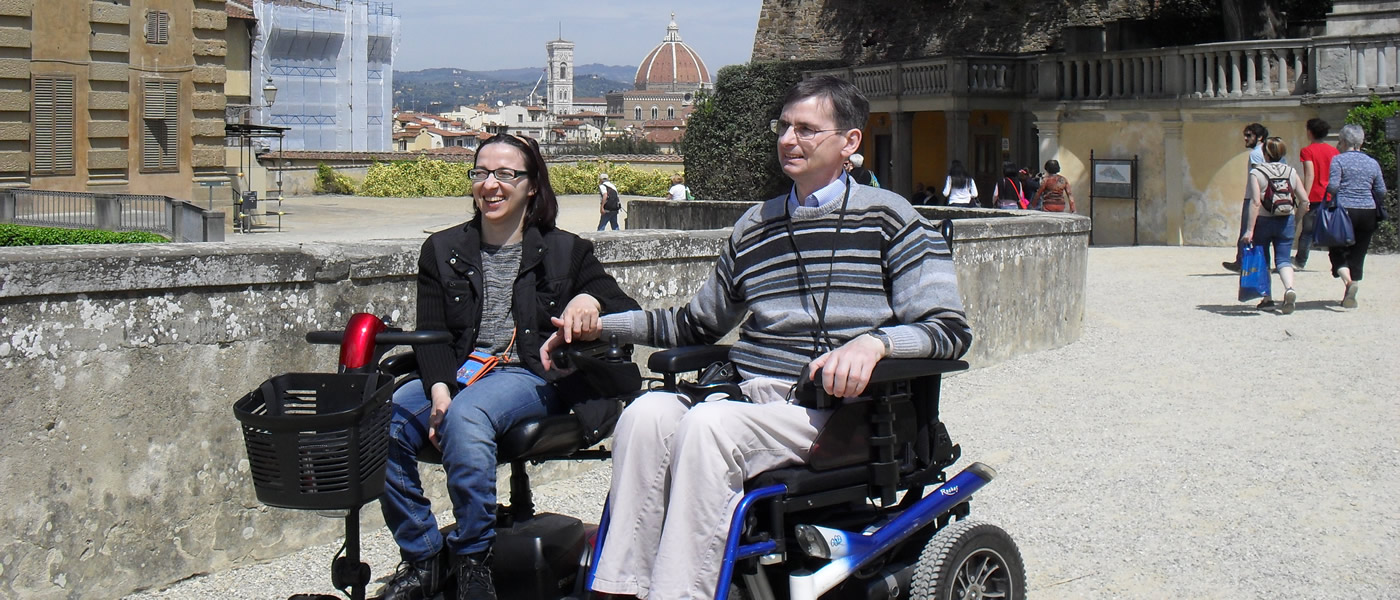 Riccardiana Library Wheelchair Accessible Tours
The Florence disabled Riccardiana Library wheelchair accessible tours, towards the 1600 from Riccardo Riccardi, was placed where it is found now ( on the back side of the Palace Medici-Riccardi, with access from the part of Via De' Ginori ) to the end of the XVII century.
In 1715 it was open to the public; in 1812 risked to to be sold the auction, but the Commune was authorized from the Napoleonic Government to both it for 131,000 franks.
This Florence disabled Riccardiana Library wheelchair accessible tours contains volumes and manuscripts, between which a manuscript of the X century with the text of works of Plinio the Young one; another Frenchman, with the story of Venice until 1275.
The autograph of the Florentine Istorie of the Machiavelli; the connection of the journey of between Odorico from Pordenone in the Indias ( 1318 ).
A manuscript in ancient of the Divine Comedy with an retract from Francesco of Ser Nardo I in the first half of the XIV century and containing the arms of the Alighieri
The text of the Chronic Nova of Rude Giovanni, transcribed for Rude Matteo in 1377 and gained from Bernardo Davanzati in 1588
A copy of the Banquet of Giving, postillata from Torquato Rate; the original text The Triumph of Petrarca
An Aristotle preserved from the miniatore Attavante Attavanti.
But the property of the library is huge and wide still unpublished part, for that often come done new discoveries.
Of recent, for example, to the inside of the Code Vaglienti 1910, was traced the most ancient translation in vulgar flaw-Latin ( in the case in matter, in Tuscany ) of the Koran, back to 1210-1213, much preceding therefore to that of Andrea Arrivabene of 1547.
Booking & Travel
Florence disabled Riccardiana Library wheelchair accessible tours unmissable visit at it with our Florence Accessible Tours, in Tuscany, specifically tailored to wheelchair users, reduced mobility persons and disabled with an adapted van.
Florence Wheelchair Accessible Services
Florence Wheelchair Friendly Accessible Hotels
Day - Venice, Tuscany
Sacramento - USA
5th May 2022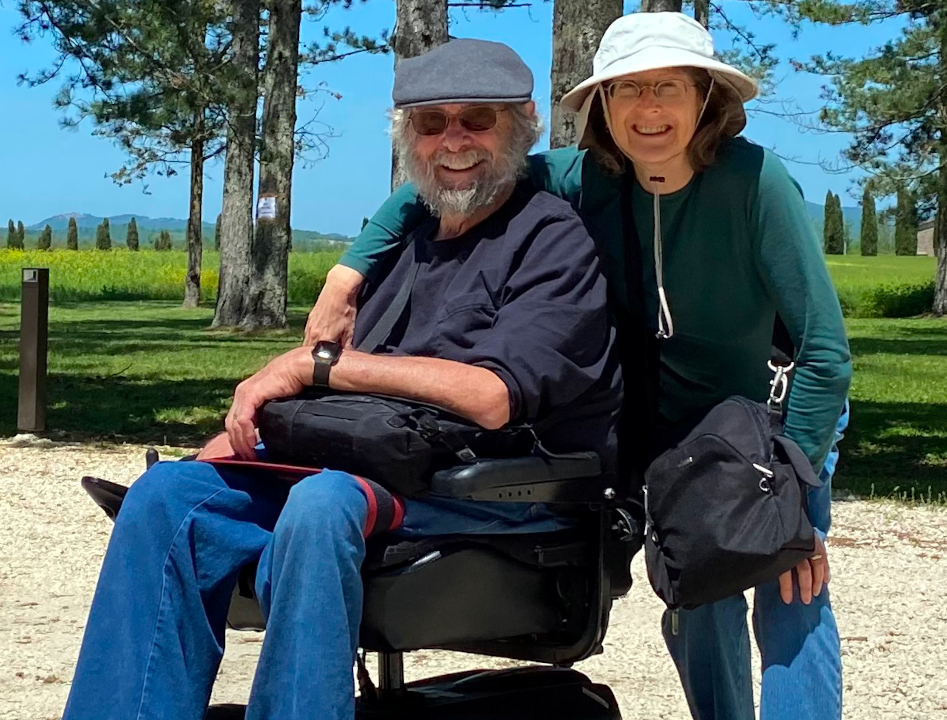 Vincenzo is superb in every way. He is extremely thorough, conscientious and honest ...
Samuel & Watkiss - Sicily
Samuel & Watkiss Families
Merton - UK
21st September 2021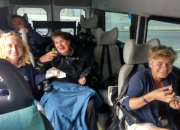 Birgisdottir - Milan
Akureyri - Iceland
15th September 2021 I contacted Accessible Italian Holiday with a very short notice about a transfer from ...
Bonelli - Umbria
Gozo - Malta
13rd September 2021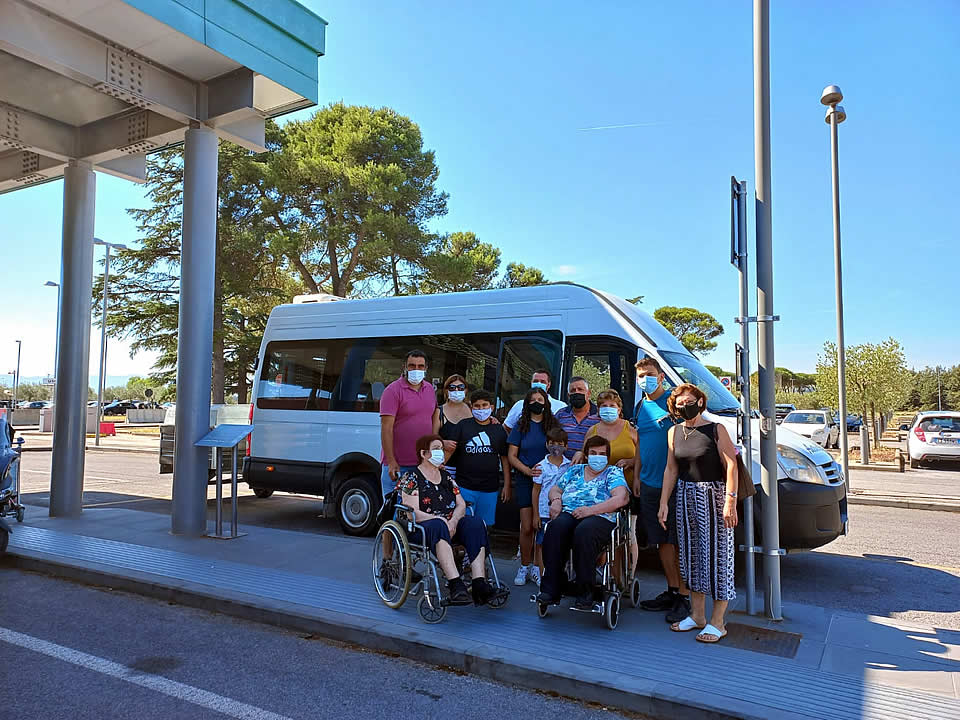 Reifein - Pisa
Atlanta - USA
16th August 2021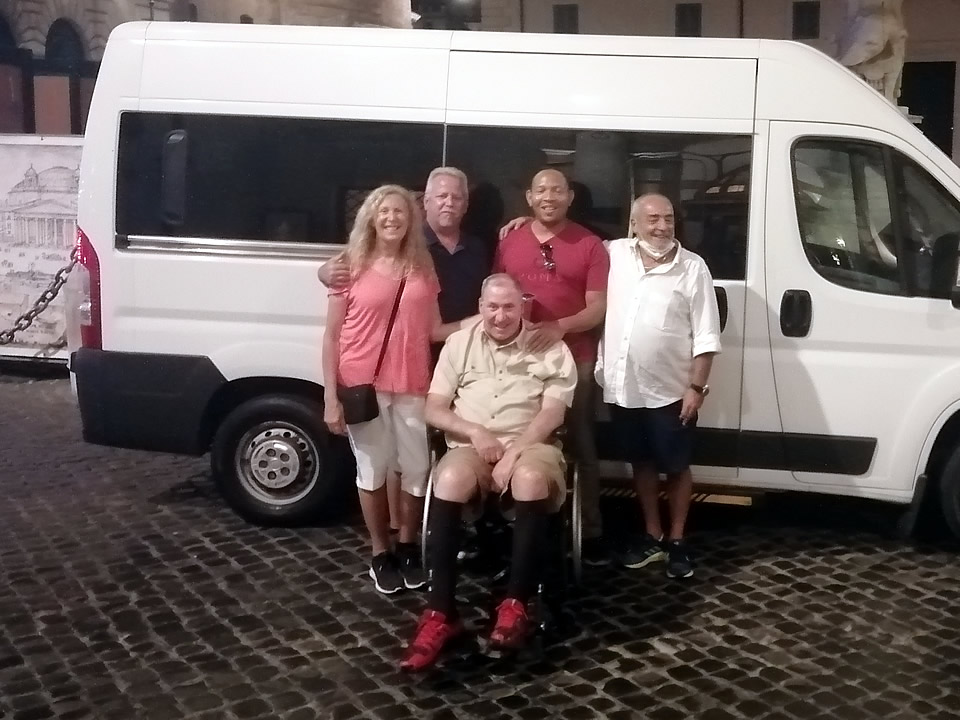 Thompson - Sicily
Triq I Assedju - Malta
20th October 2020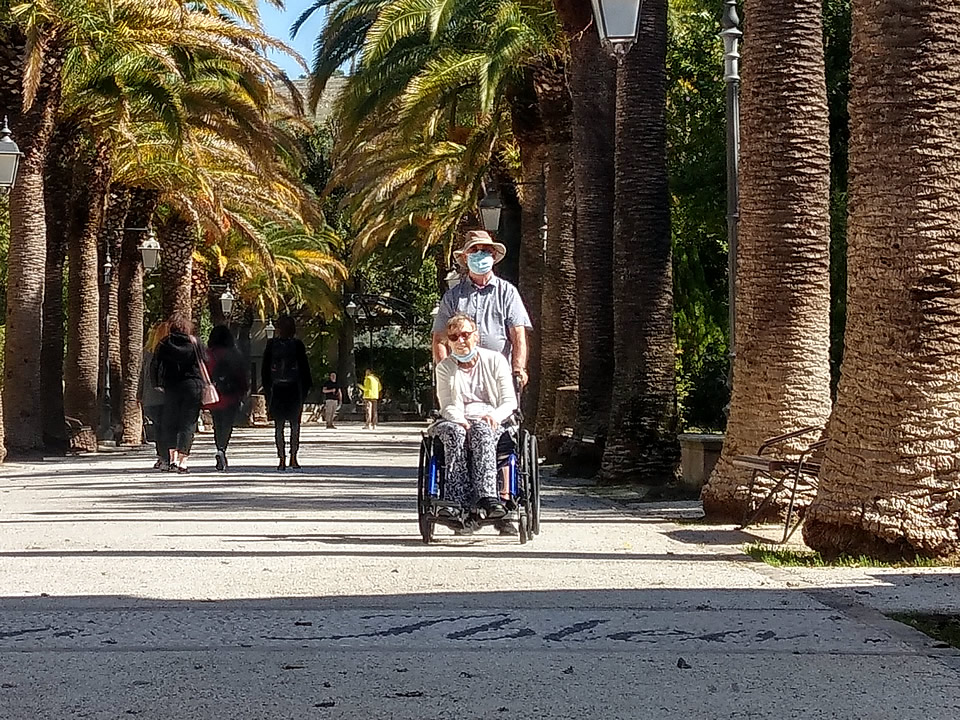 The service provided by Accessible Italian Holiday was exceptional. Vincenzo who ...
Brabant - Naples
Sainte-Catherine - France
29th June 2020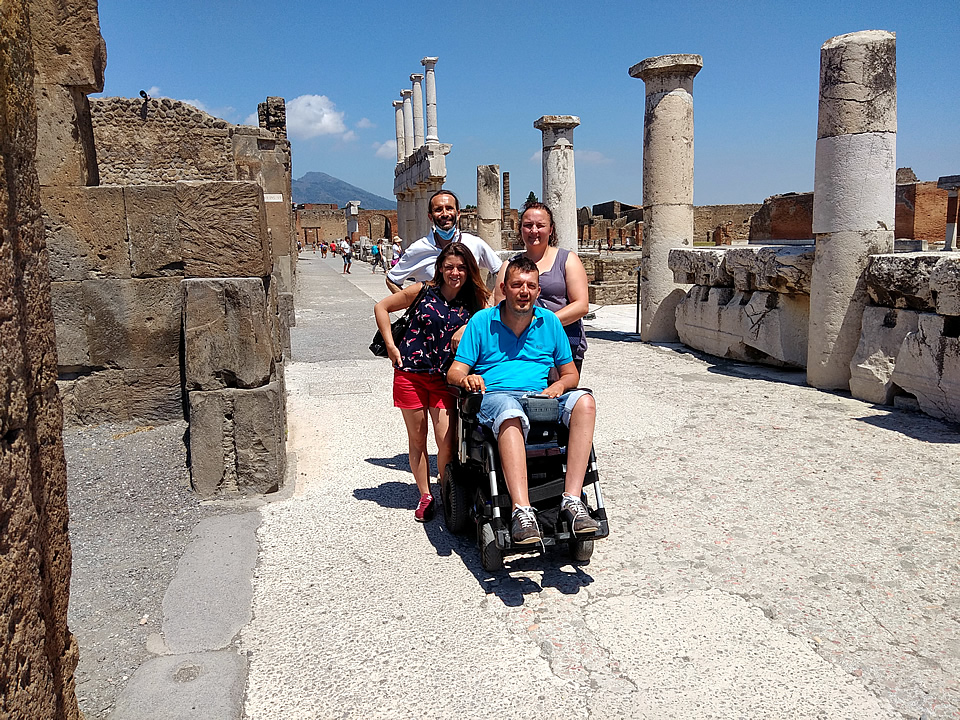 Prydun - Sicily
Hereford - UK
8th March 2020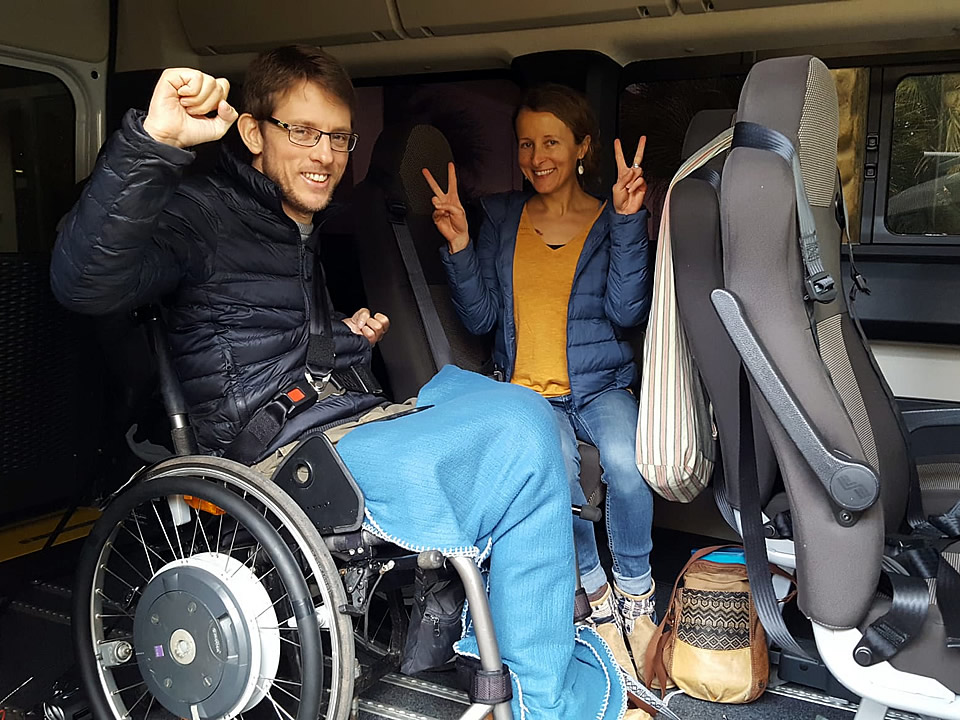 My husband ( who has a spinal cord injury and can't walk ) needed to make a last ...
Rudyk - Sorrento
New York - USA
31st October 2019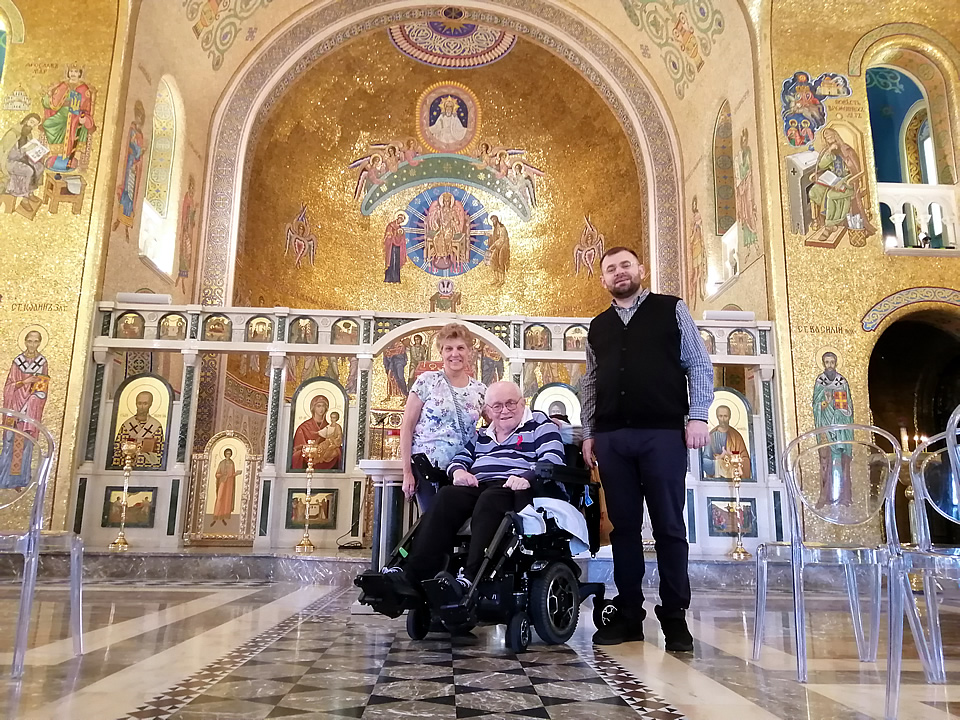 Molski- Sicily
Arizona - USA
19th September 2019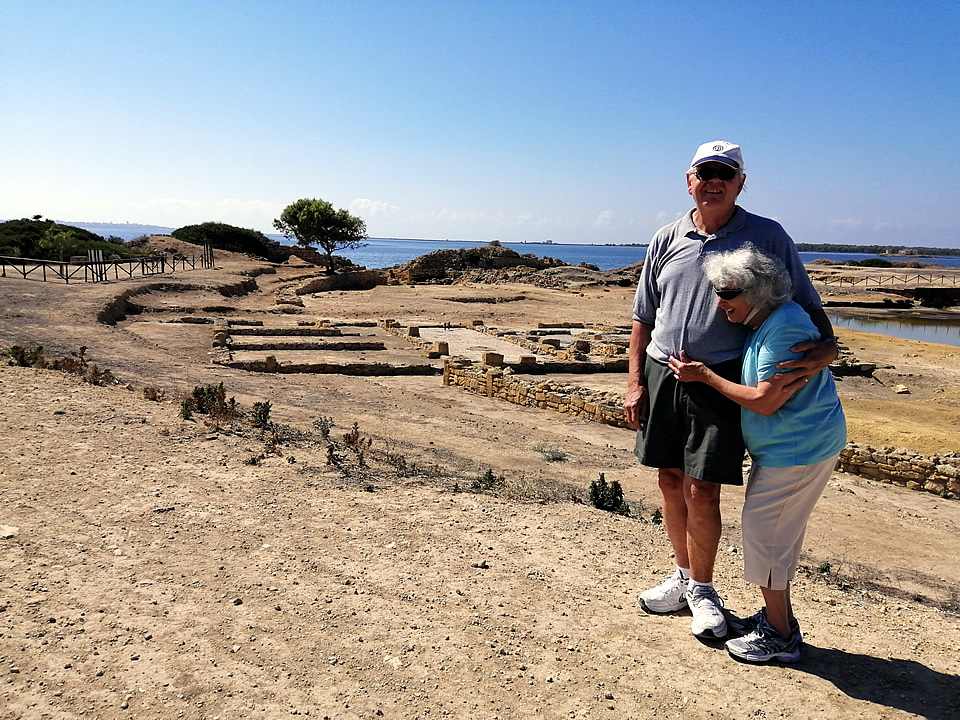 Enzo is a delight to work with. Made helpful suggestions that improved are overall ...
Burns - Bologna
Alpharetta - USA
5th August 2019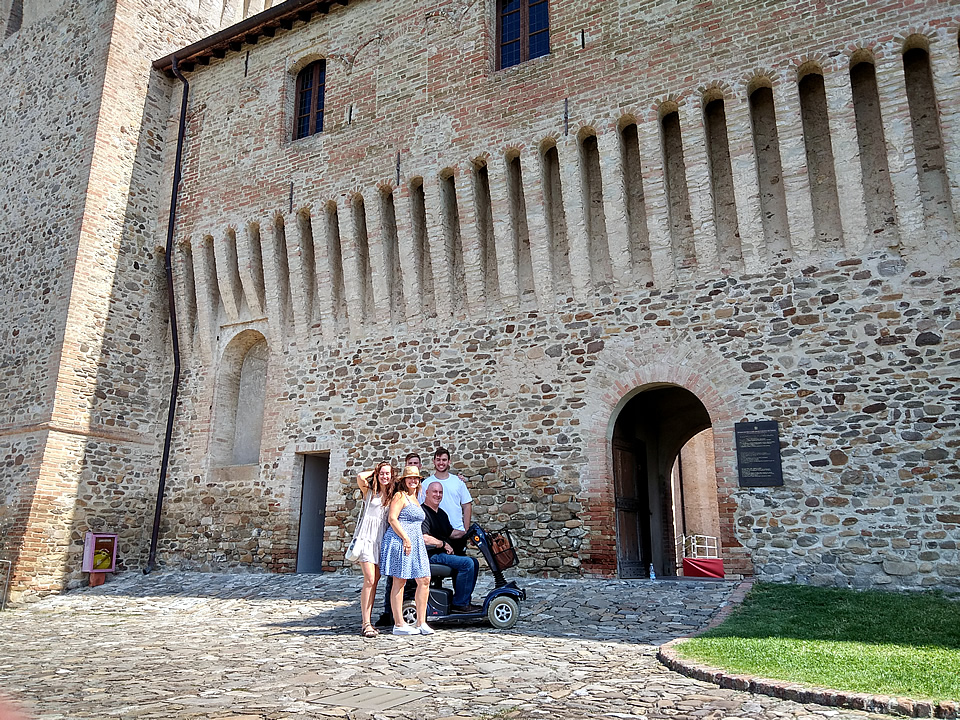 Jones - Rome
Melbourne - Australia
25th July 2019 Raaber - Venice, Lake Como, Florence
Tropiano - Umbria
Philadephia - USA
30th May 2019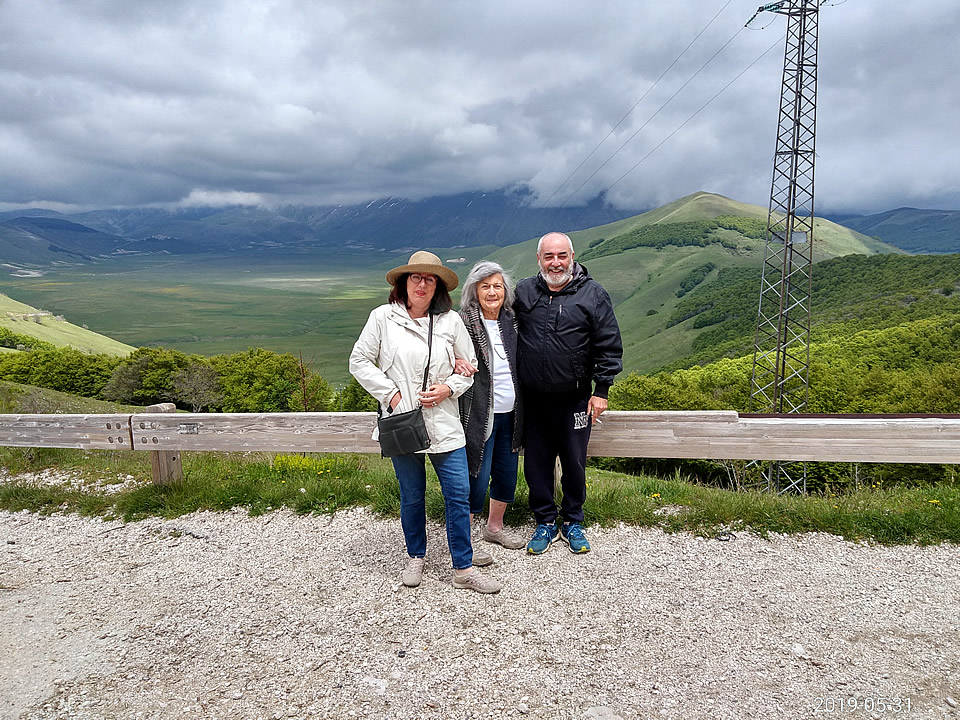 Stapley - Tuscany
Blue Mountains - Australia
17th May 2019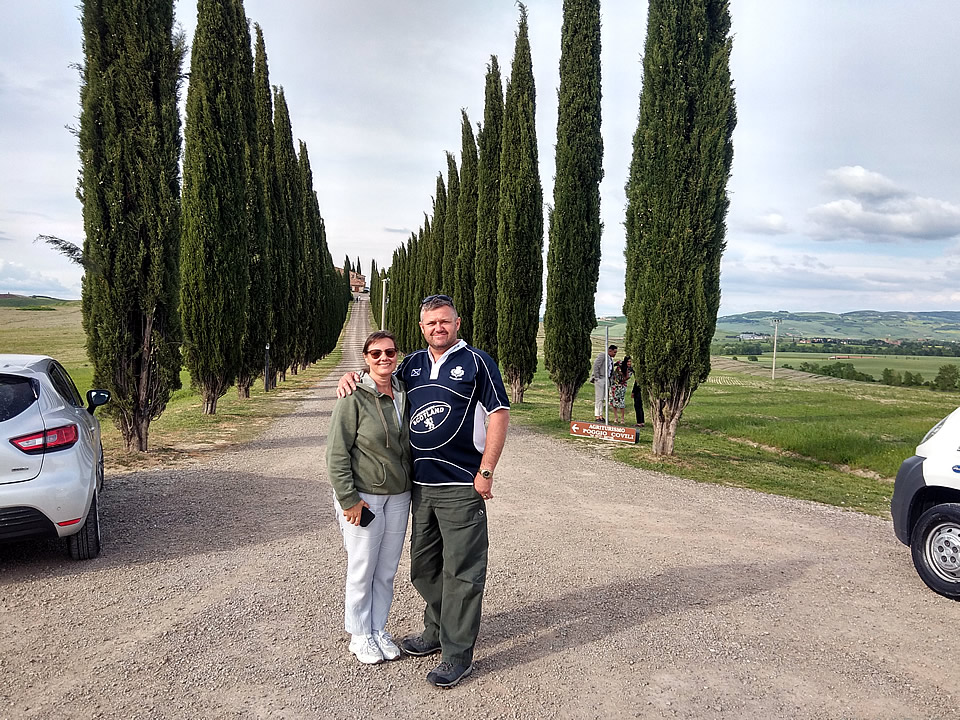 We booked two trips with Enzo, he was wonderful. At all times he made sure we got ...
Carreras - France, Swiss & Italy
Miami- USA
26th March 2019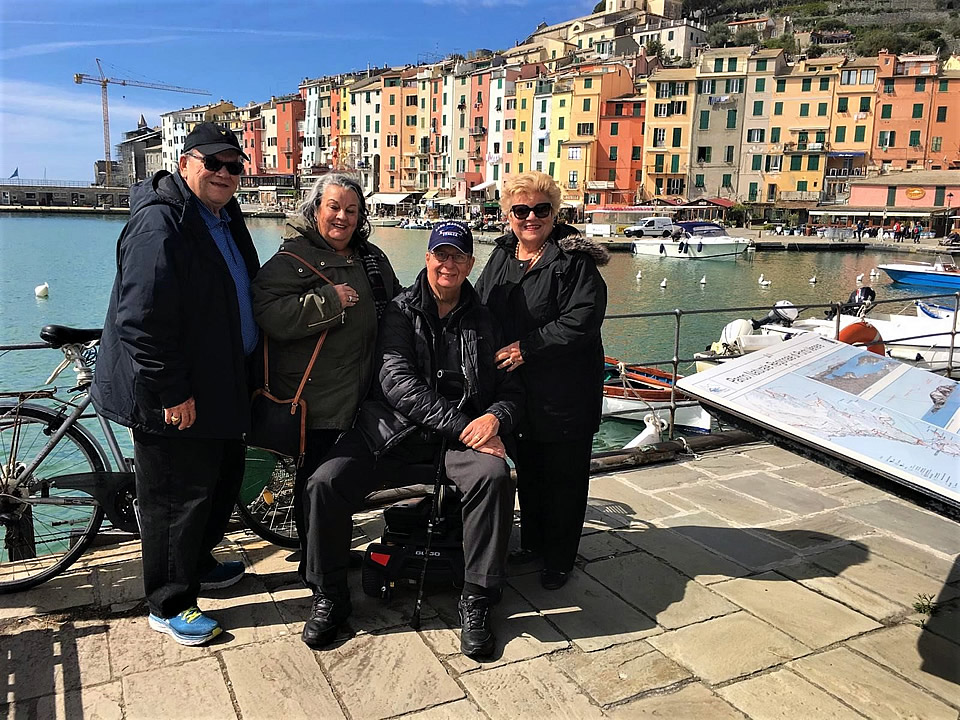 Whittle - Apulia
Cheltenham- UK
19th October 2018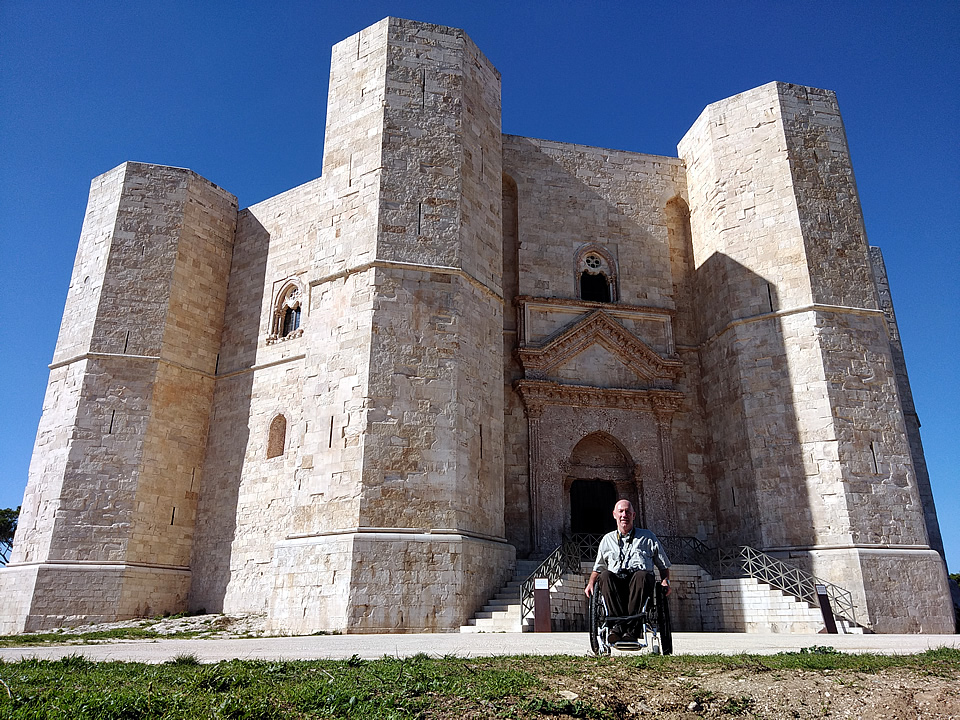 Scheer & Mallett - Apulia
Illinois- USA
5th October 2018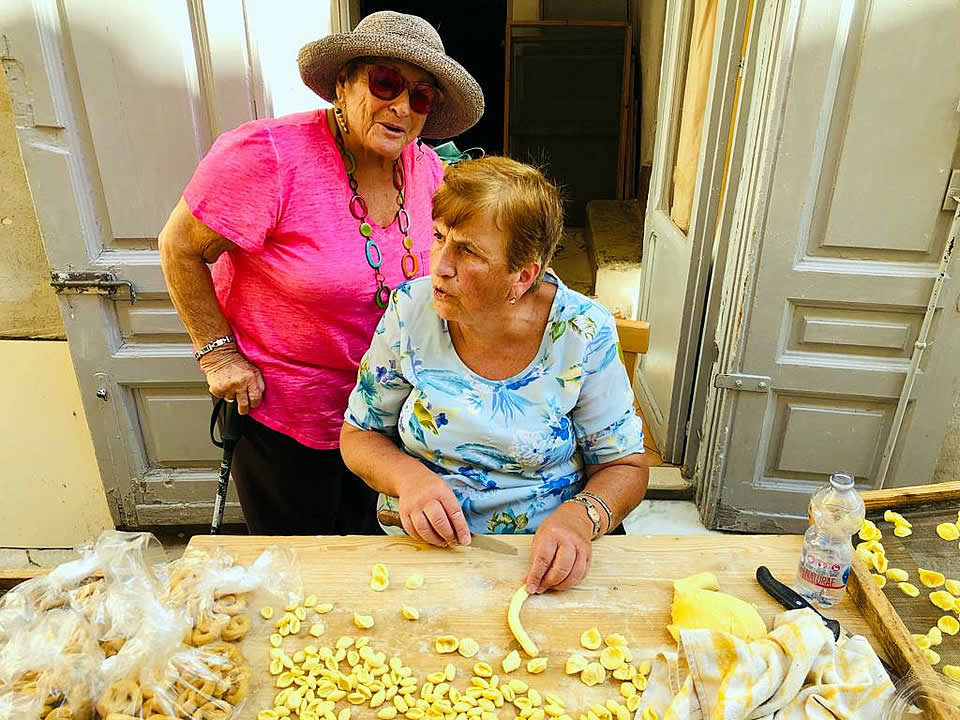 Thank you for a FABULOUS trip. We had so much fun. You were so kind , helpful and ...
Totta - Rome
Long Beach - USA
4th October 2018 Our guide was not only an excellent and reliable driver who met us on time ...
Pieples - Venice Rome Apulia
Miami- USA
14th September 2018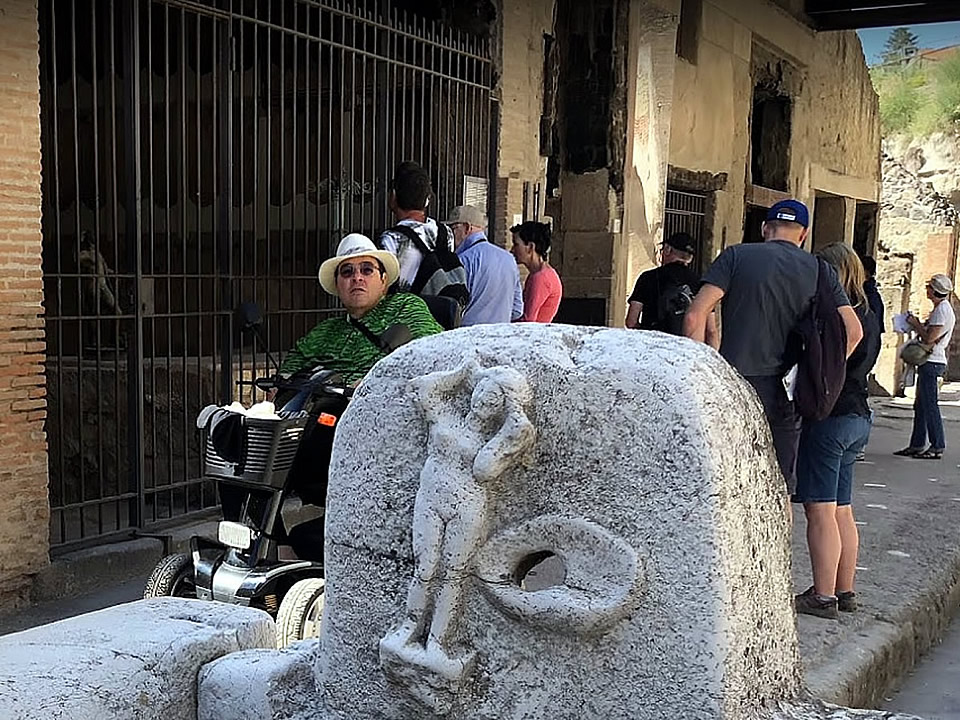 Our family of 4 had a wonderful trip because of Accessible Italian Holidays. Here ...