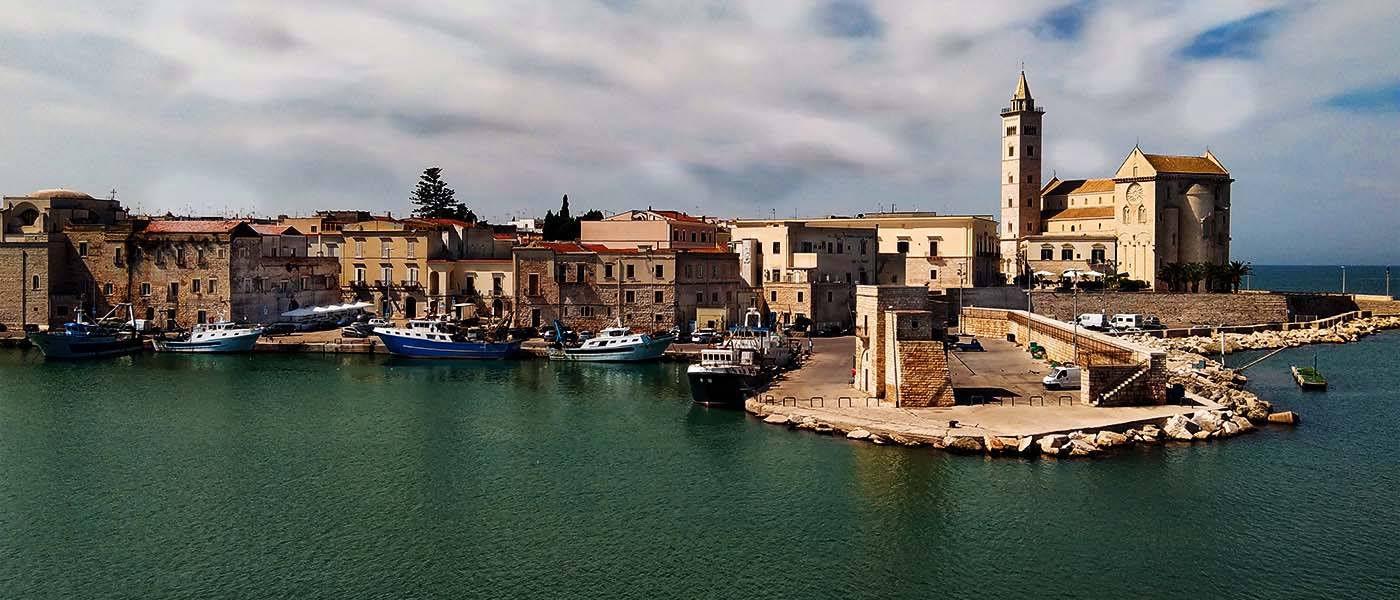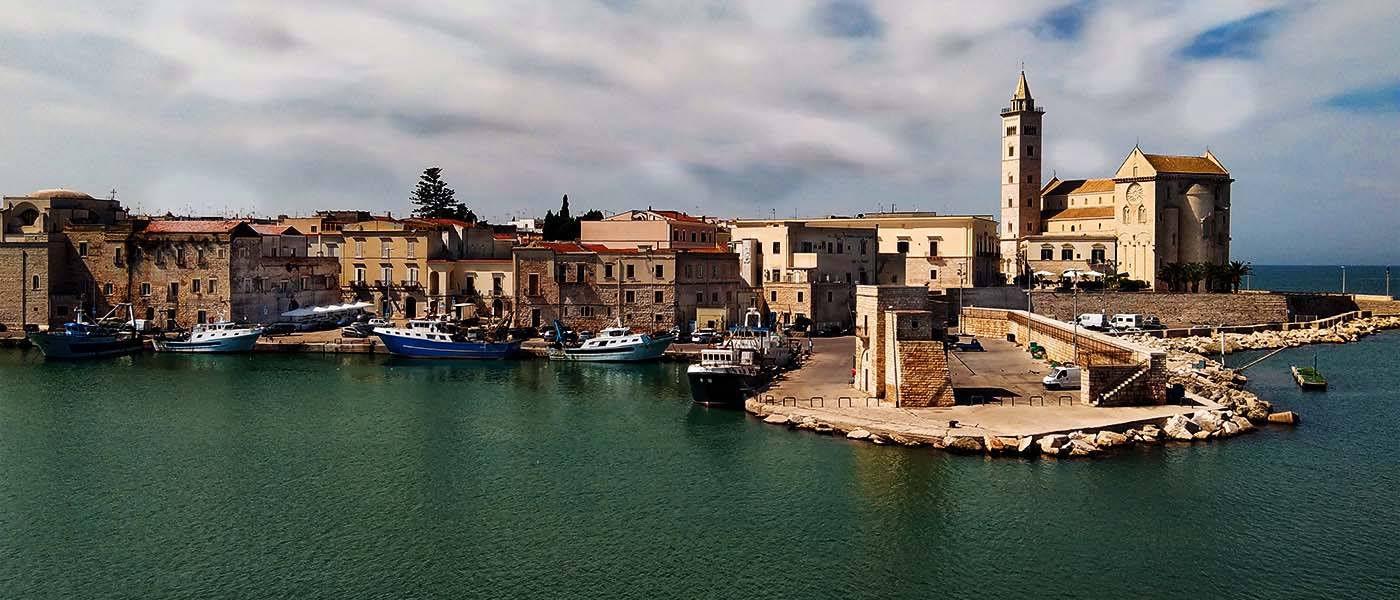 Trani Wheelchair Accessible Tours
Trani Wheelchair Accessible Tours
Trani Wheelchair Accessible Tours Apulia Excursions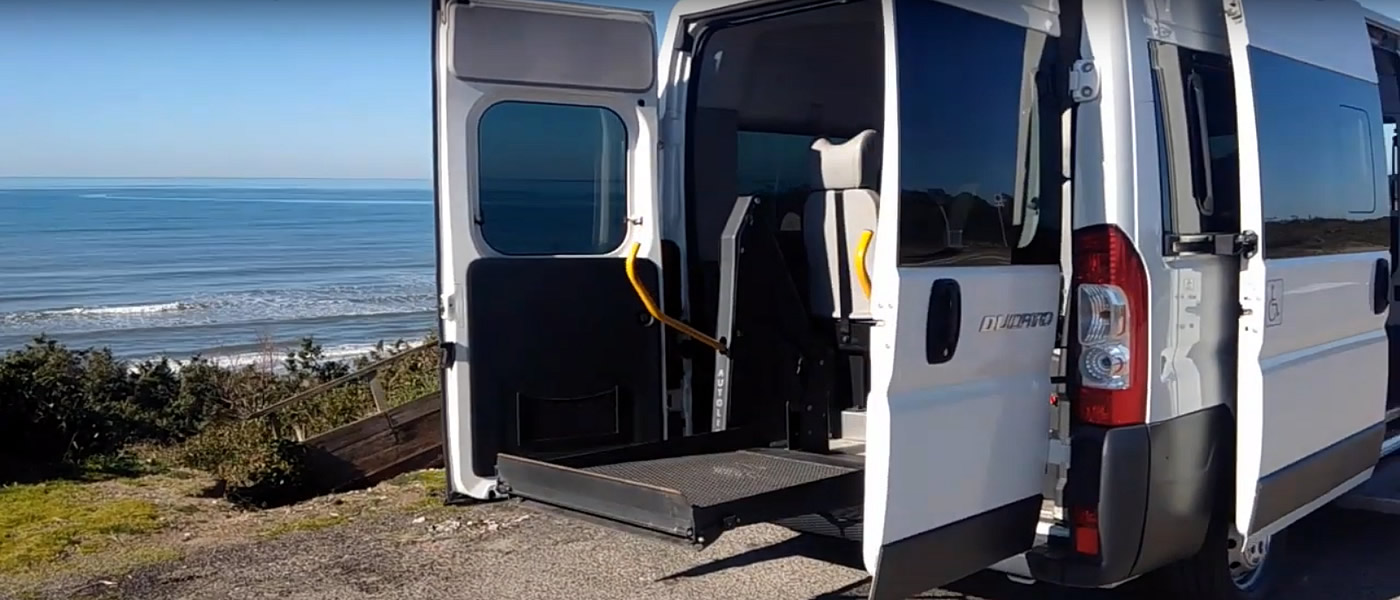 Our Adapted Van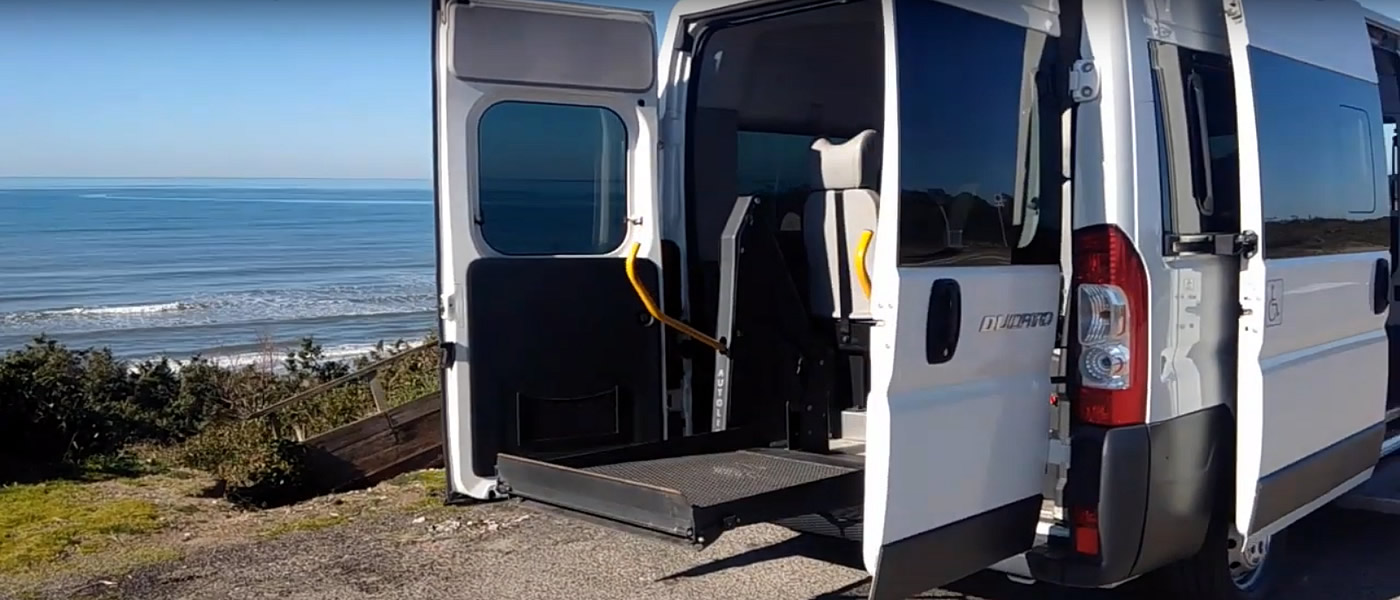 Trani wheelchair accessible tours is an elegant seaside town with a thriving marina and a quaint historic center and fishing port in Apulia, between Bari and Barletta on the Adriatic coast.
According to legend Trani was founded by the son of Diomedes.
It became important under the Normans who gave Trani a number of privileges.
The town flourished under Frederick II, who built the Castle.
The glorious past is confirmed by the churches and residences of its old historic center, including the XVIII century Palazzo Caccetta, Palazzo Quercia and Palazzo Bianchi.
Trani wheelchair accessible tours it's a lovely place to explore, wander or relax.
The town is reminiscent of 1950s films set in old-fashioned seaside Italy: historic buildings fading with casual charm, boats in the harbour and sleepy dogs lazing in the midday sun by the deserted waterfront.
Touring Trani
Trani wheelchair accessible tours have many tourist sights; it's the sort of place to wander along lanes and admire harbour views.
The one really important thing to see is the cathedral, the Cattedrale di San Nicola Pellegrino, which dominates the seashore from a spectacular position at the water's edge.
Dating to the twelfth century, the cathedral is dedicated to St Nicholas the Pilgrim, a different St Nicholas to the famous saint venerated in nearby Bari.
The building is wonderfully imposing and is one of the most renowned sights of Apulia.
The exterior is chiefly Romanesque in style, with a tall elongated facade, rose windows and a stately campanile.
Its decorative bronze doors, now displayed inside, are the work of a local artist, Barisano da Trani.
Trani wheelchair accessible tours, festive and joyous city par excellence, holds all of its festivals on the harbour.
Religious festivals, yes, but also cheerful, swarms of people out for a stroll on summer evenings, band concerts in the lighted sound-box in Piazza Quercia, open-air concerts or shows, all against the backdrop of the sea outlined by the elegant stone belt of the parapets along the harbour and the docks.
Trani Cathedral
Trani wheelchair accessible tours the odour of fresh fish as the fishing boats come in and display their catch for the fast and very careful regular customers, to the surprise of the many tourists who are walking, again or for the first time, towards the theatrical Piazza della Cattedrale.
Arriving from the harbour, and from the side of the dock, the Cathedral offers its most beautiful facade, the retroabsidal face, which is closest to the sea spray and where its disproportional height seems the most impressive.
Booking & Travel
Trani wheelchair accessible tours.
Unmissable visit at it with our Apulia Accessible Tours.
Specifically tailored to wheelchair users, reduced mobility persons and disabled with an adapted van.
Apulia Wheelchair Accessible Services
Apulia Wheelchair Friendly Hotels