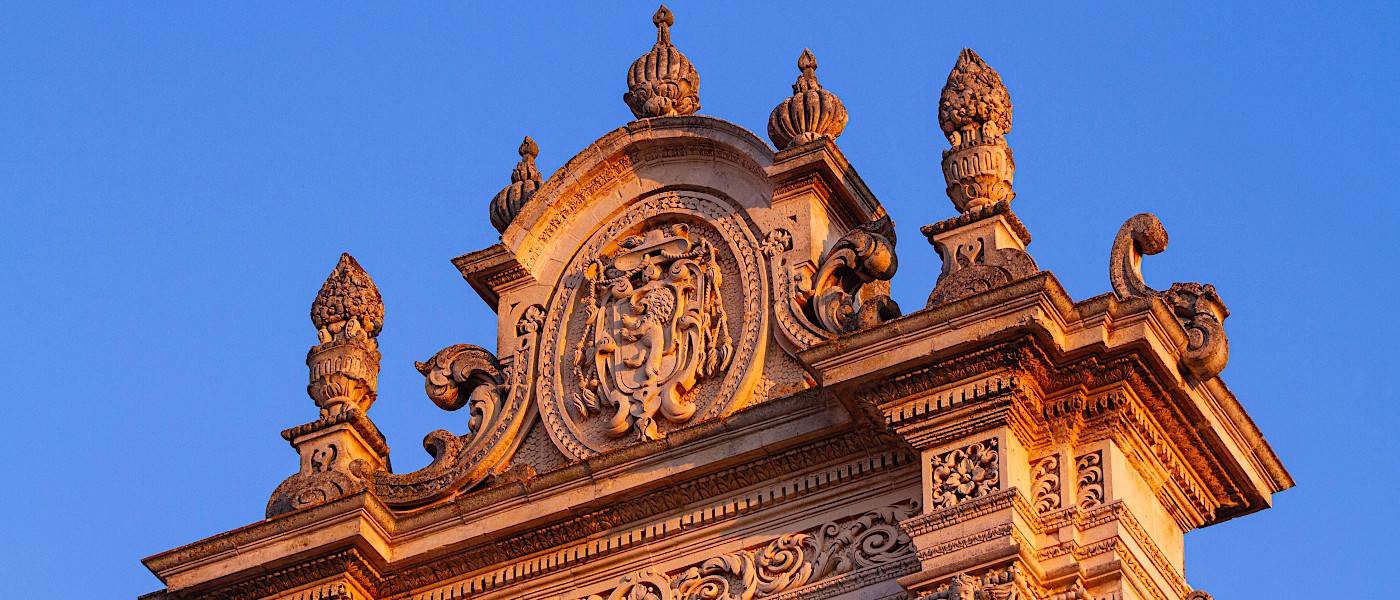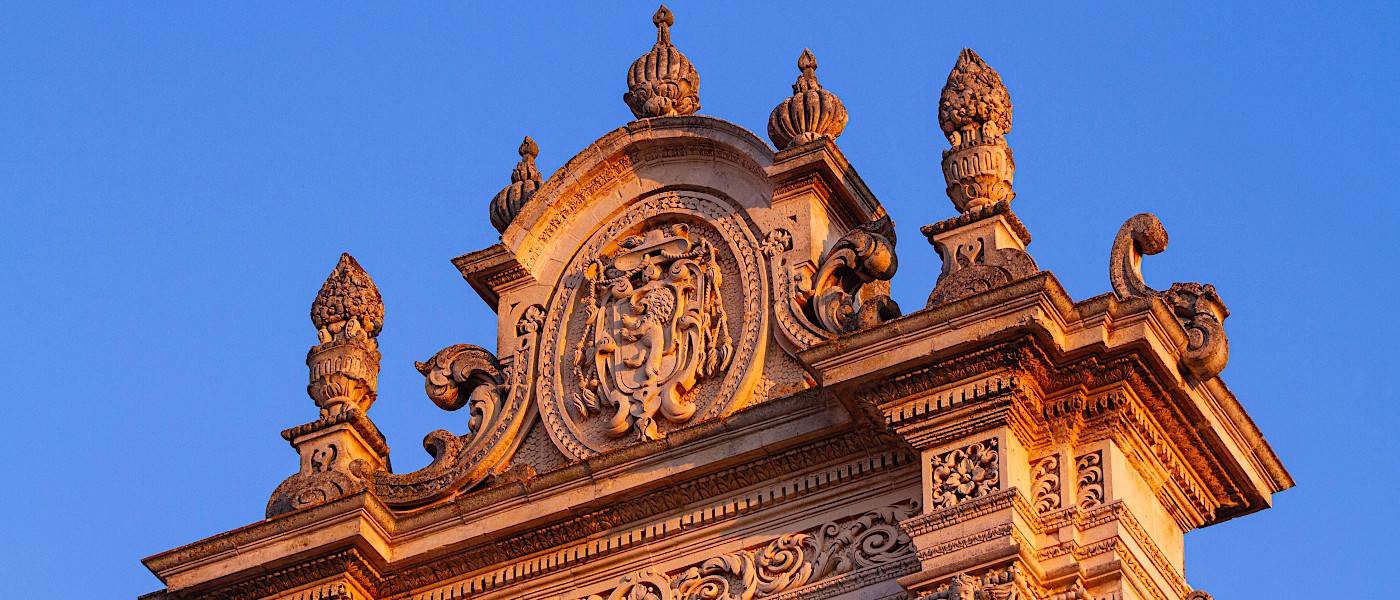 Lecce Wheelchair Accessible Tours
Lecce Wheelchair Accessible Tours
Lecce Wheelchair Accessible Tours Disabled Travel Apulia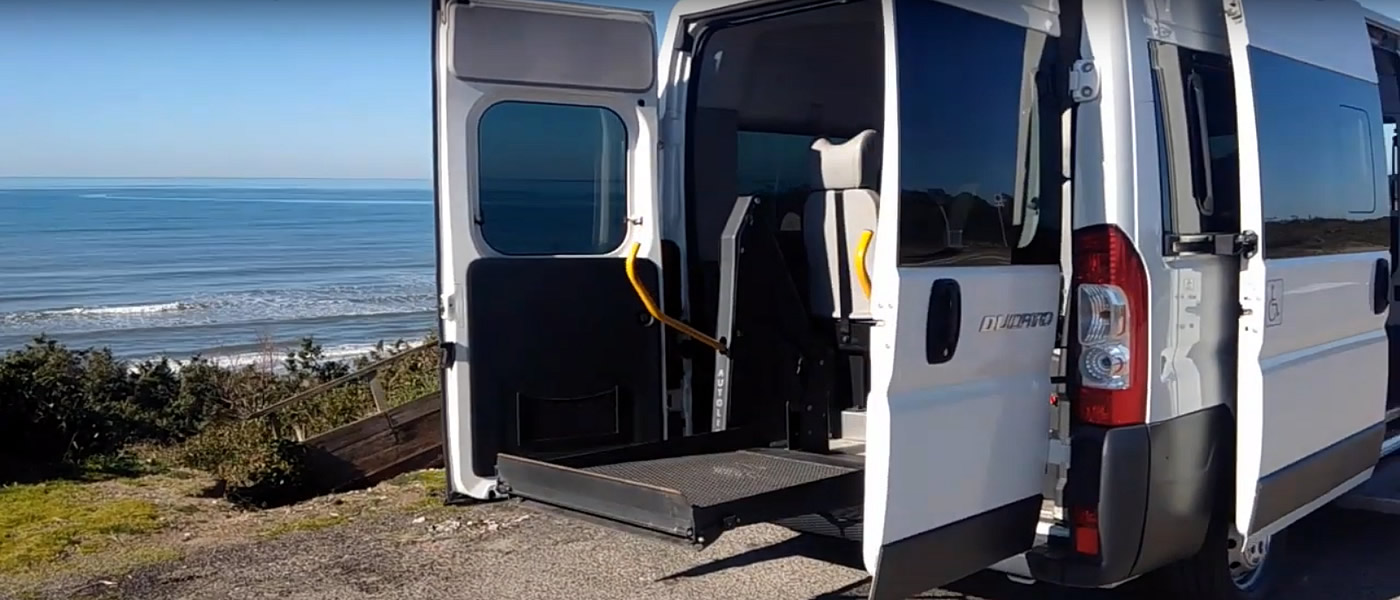 Our Adapted Van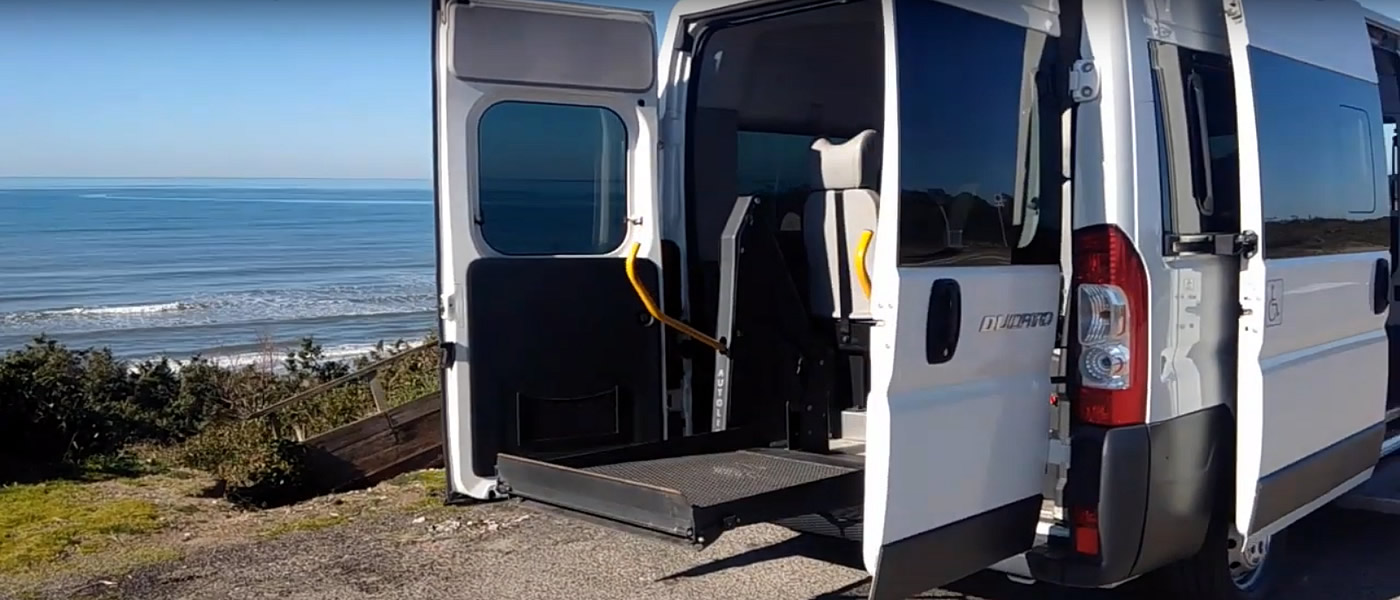 Lecce Wheelchair Accessible Tours
Lecce accessible tours disabled travel Apulia, travelers who delve this deep into Italy will be well rewarded.
Called "Florence of the South", Lecce is the provincial capital of the Salento area.
Salento, the heel of Italy, is nestled in the clear waters of the Adriatic and Ionian coasts, where tall cliffs sculpted by the sea alternate with sandy beaches, green stretches of maquis and a small "eden" reachable only by boat.
Lecce accessible tours disabled travel Apulia it is the most important city in the Salentine Peninsula and one of the most important in Apulia.
The city was founded around 2,000 years old and by the 15th century had become one of the most important cities in southern Italy.
Over this period Lecce was decorated with important Baroque Monuments and under threat from an Ottoman invasion, Charles V, Holy Roman Emperor, rebuilt the defenses of the city along with a new castle.
Because of the soft limestone that's easy to work, Lecce became the center for the ornate architecture called the Barocco Leccese and the city is filled with Baroque Monuments.
Lecce accessible tours disabled travel Apulia historic center is compact making it a great place for walking and its restaurants offer abundant fine food typical of Apulia.
Touring Lecce
Also notable are traditional handicrafts, especially the art of paper mache'.
Lecce Cathedral is also one of the most significant cathedrals in Italy.
It was originally built in 1144, and rebuilt in 1230.
The Roman Amphitheater is well preseved and is an impressive sight positioned at the side of Sant'Oronzo Square in the centre of Lecce.
It was built in the 2nd century and in its heyday could seat more than 25,000 people.
It is only partially visible now as other monuments have been built above it over the years.
Lecce accessible tours disabled travel Apulia is rich in monuments and important buildings.
The most important is the Church of the Holy Cross.
Though its pretty boutiques, lively bars, bustling streets, laid-back student cafés, and evening passeggiata draw comparisons to the cultural capitals of the north, Lecce's impossibly intricate Baroque architecture and its hyperanimated crowds are distinctively southern.
Lecce accessible tours disabled travel Apulia is a cosmopolitan oasis two steps from the idyllic Otranto–Brindisi coastline and a hop from the olive-grove countryside of Apulia.
Relatively undiscovered by foreign tourists, Lecce accessible tours disabled travel Apulia exudes an optimism and youthful joie de vivre unparalleled in any other Baroque showcase.
Booking & Travel
Lecce accessible tours disabled travel Apulia unmissable visit at it with our Apulia Accessible Tours specifically tailored to wheelchair users, reduced mobility persons and disabled with an adapted van.
Apulia Wheelchair Accessible Services
Apulia Wheelchair Friendly Hotels
Day - Venice, Tuscany
Sacramento - USA
5th May 2022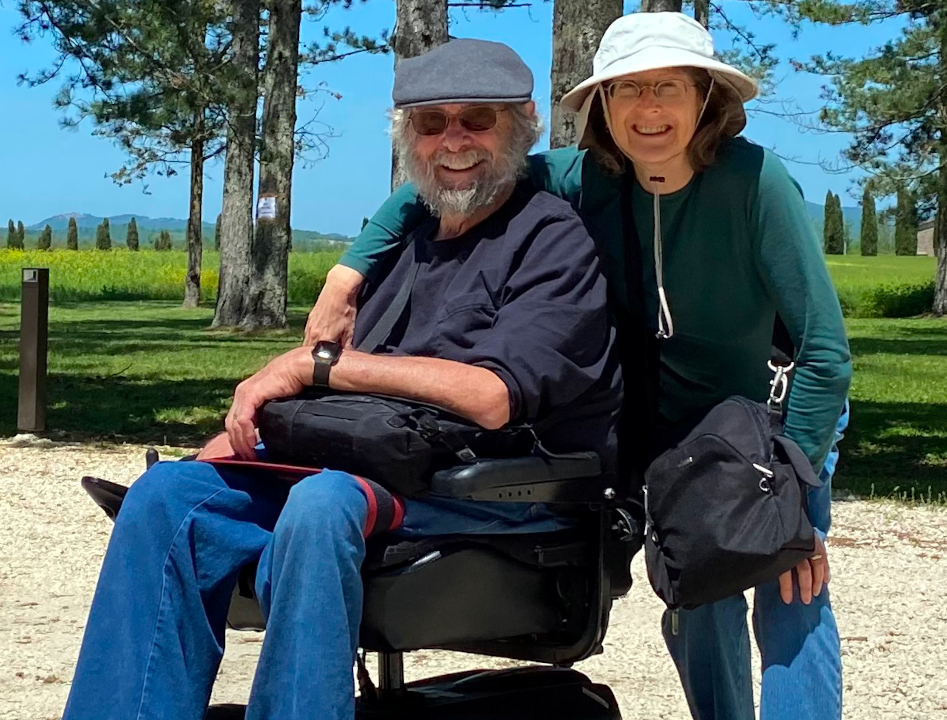 Vincenzo is superb in every way. He is extremely thorough, conscientious and honest ...
Samuel & Watkiss - Sicily
Samuel & Watkiss Families
Merton - UK
21st September 2021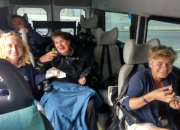 Birgisdottir - Milan
Akureyri - Iceland
15th September 2021 I contacted Accessible Italian Holiday with a very short notice about a transfer from ...
Bonelli - Umbria
Gozo - Malta
13rd September 2021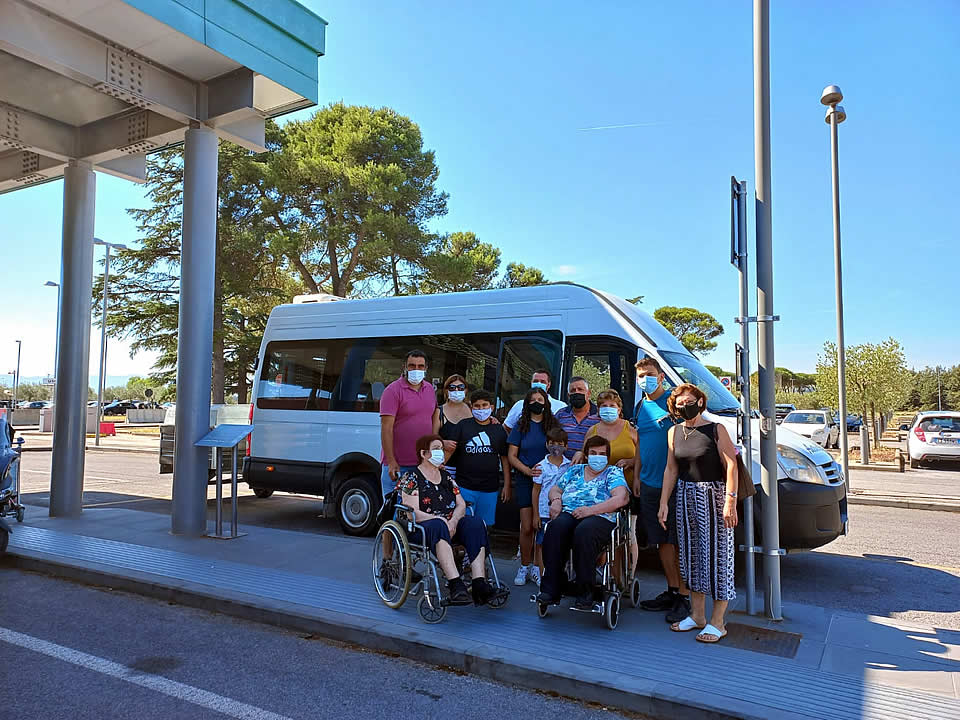 Reifein - Pisa
Atlanta - USA
16th August 2021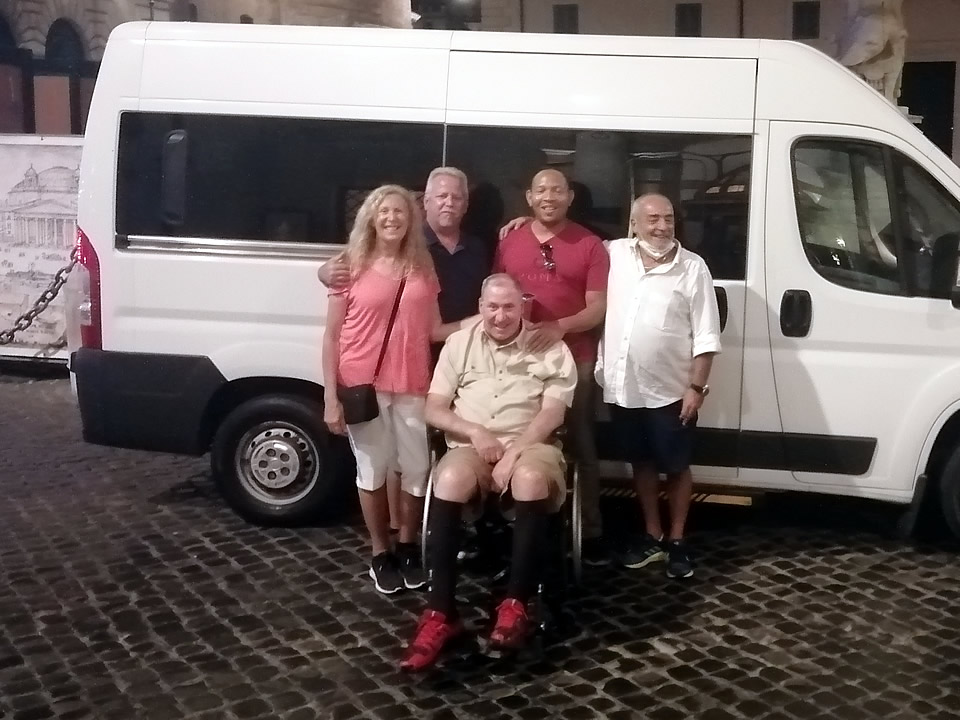 Thompson - Sicily
Triq I Assedju - Malta
20th October 2020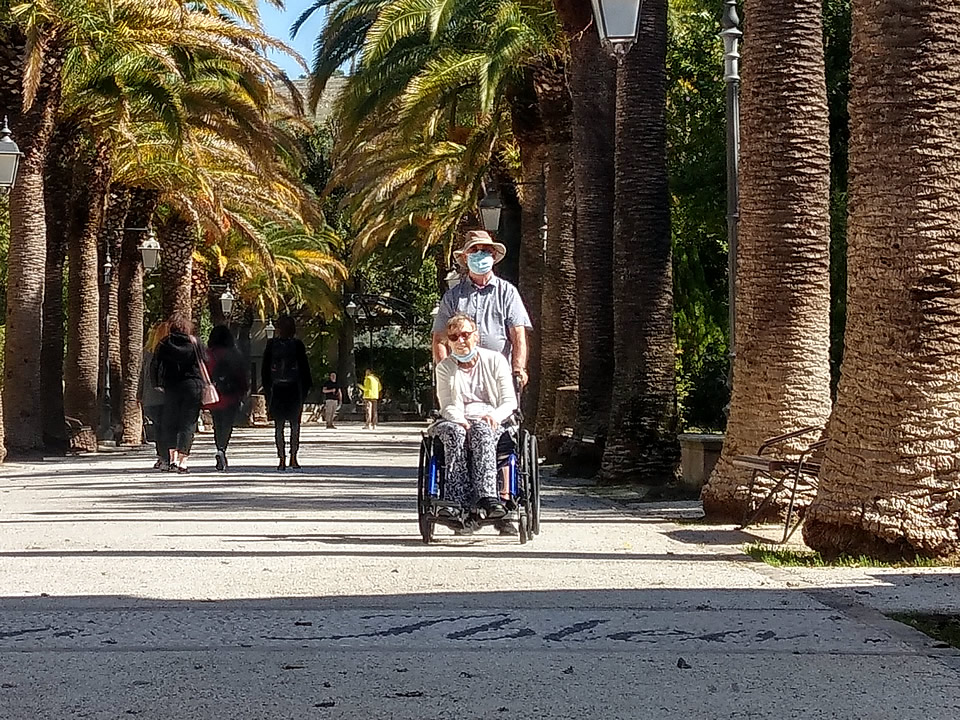 The service provided by Accessible Italian Holiday was exceptional. Vincenzo who ...
Brabant - Naples
Sainte-Catherine - France
29th June 2020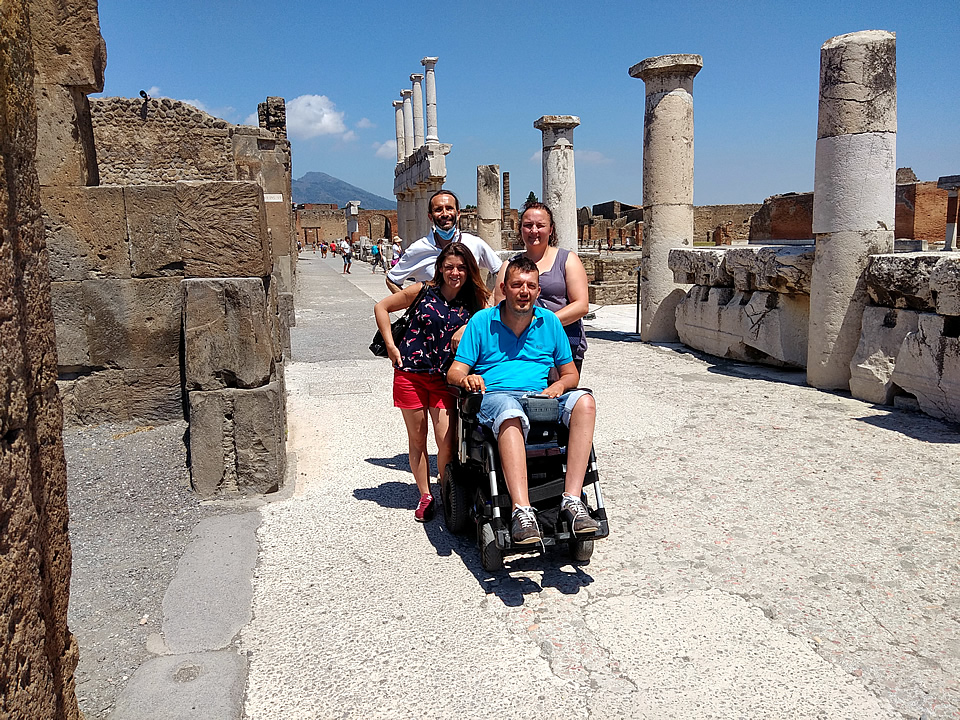 Prydun - Sicily
Hereford - UK
8th March 2020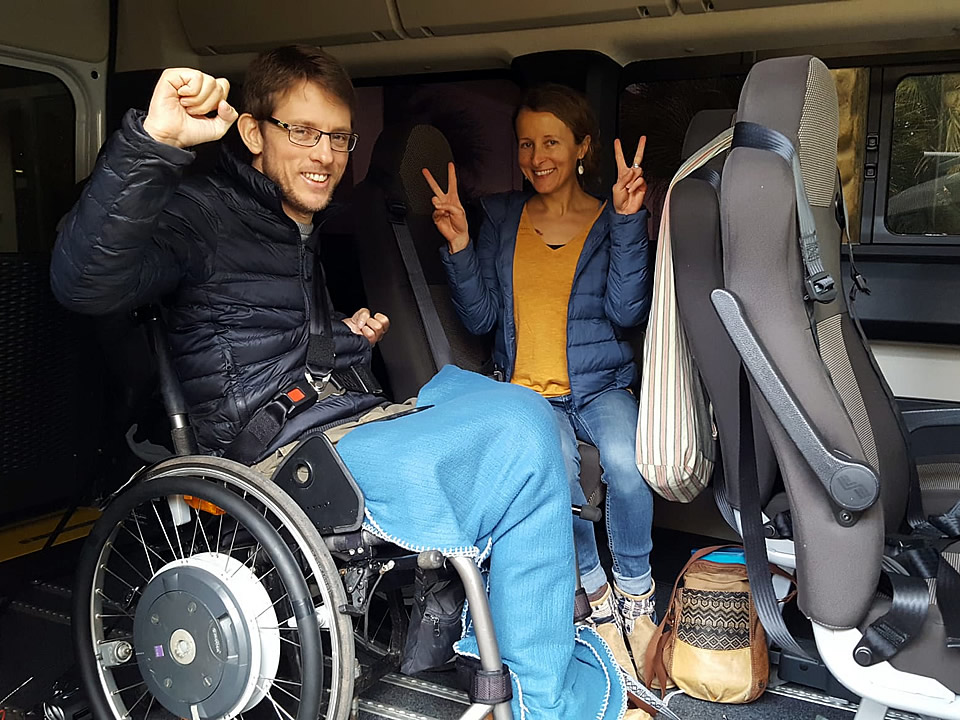 My husband ( who has a spinal cord injury and can't walk ) needed to make a last ...
Rudyk - Sorrento
New York - USA
31st October 2019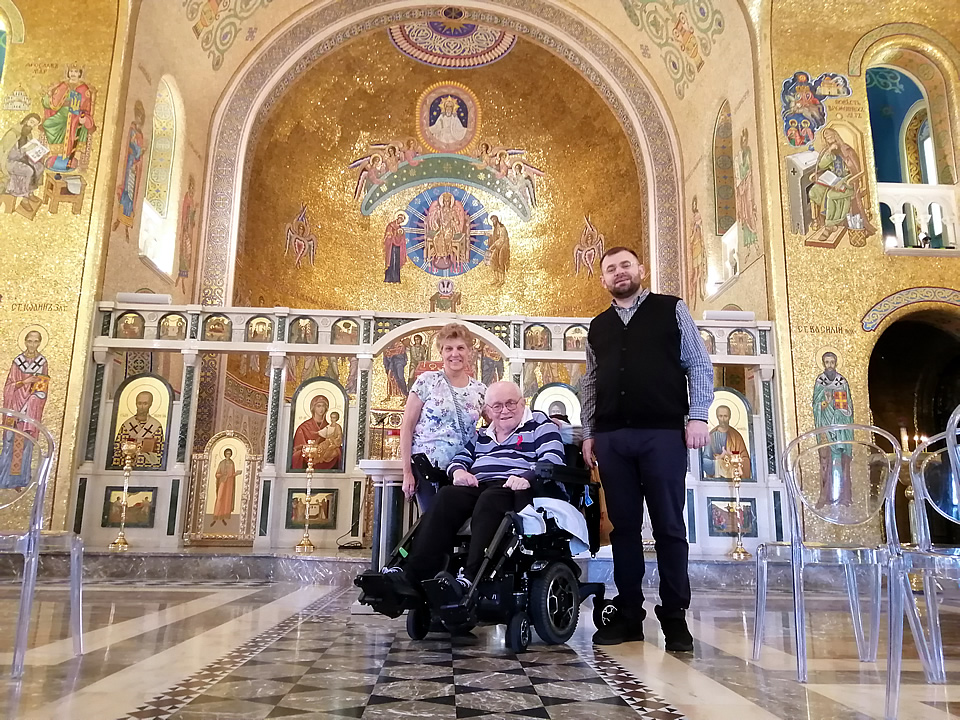 Molski- Sicily
Arizona - USA
19th September 2019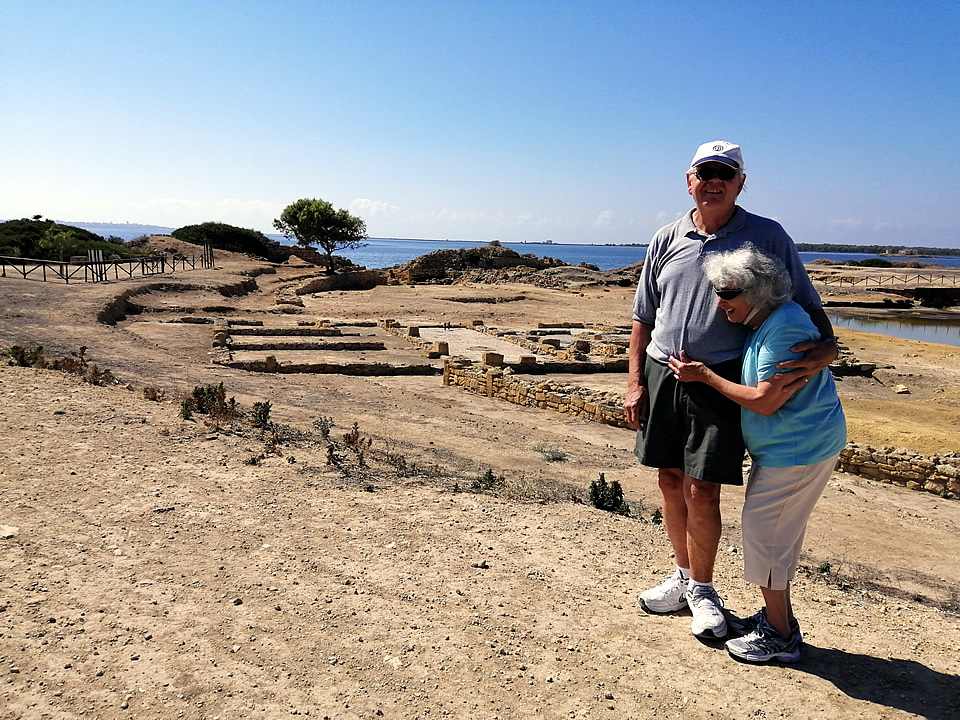 Enzo is a delight to work with. Made helpful suggestions that improved are overall ...
Burns - Bologna
Alpharetta - USA
5th August 2019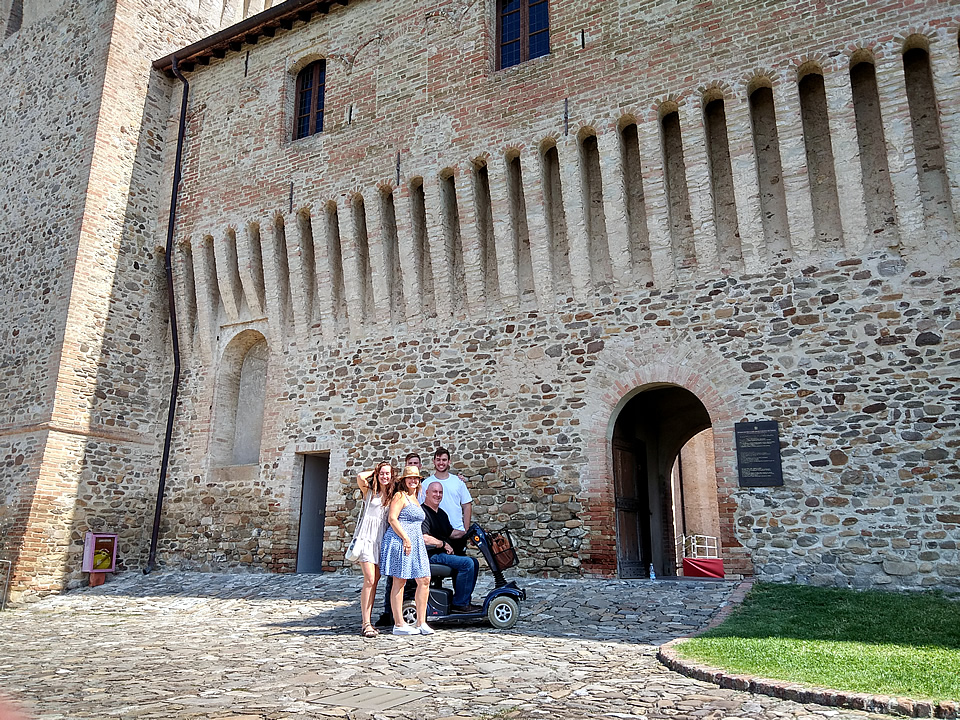 Jones - Rome
Melbourne - Australia
25th July 2019 Raaber - Venice, Lake Como, Florence
Tropiano - Umbria
Philadephia - USA
30th May 2019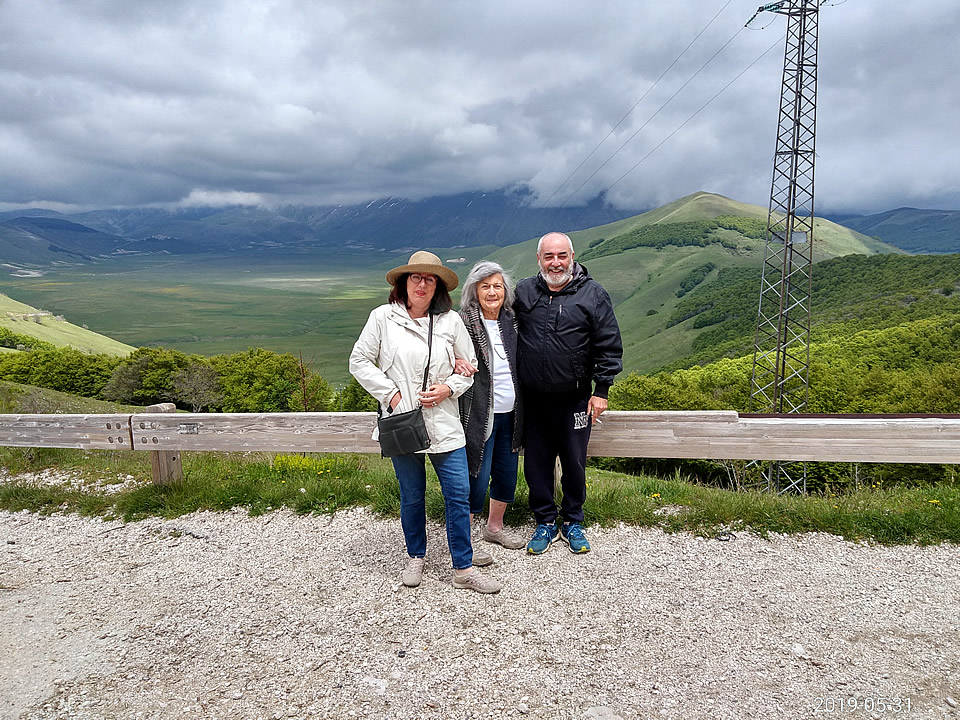 Stapley - Tuscany
Blue Mountains - Australia
17th May 2019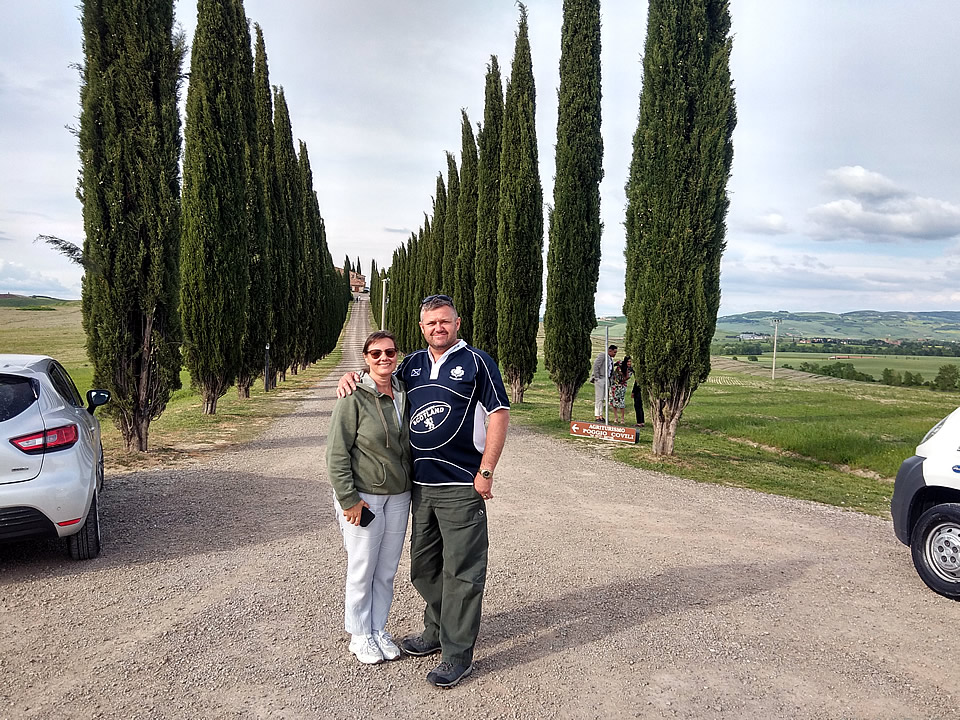 We booked two trips with Enzo, he was wonderful. At all times he made sure we got ...
Carreras - France, Swiss & Italy
Miami- USA
26th March 2019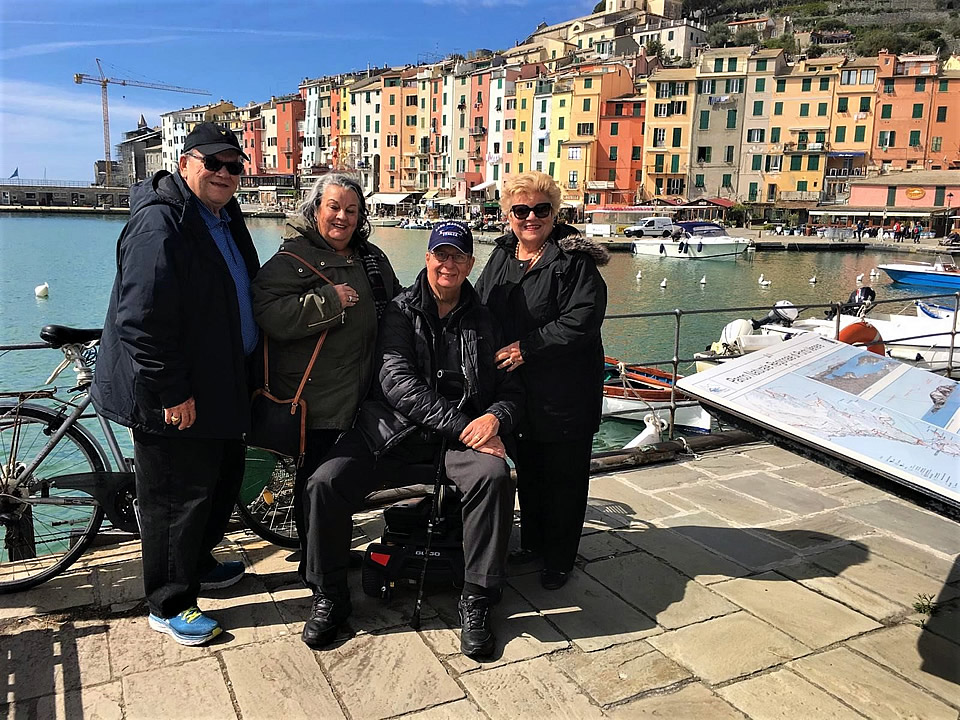 Whittle - Apulia
Cheltenham- UK
19th October 2018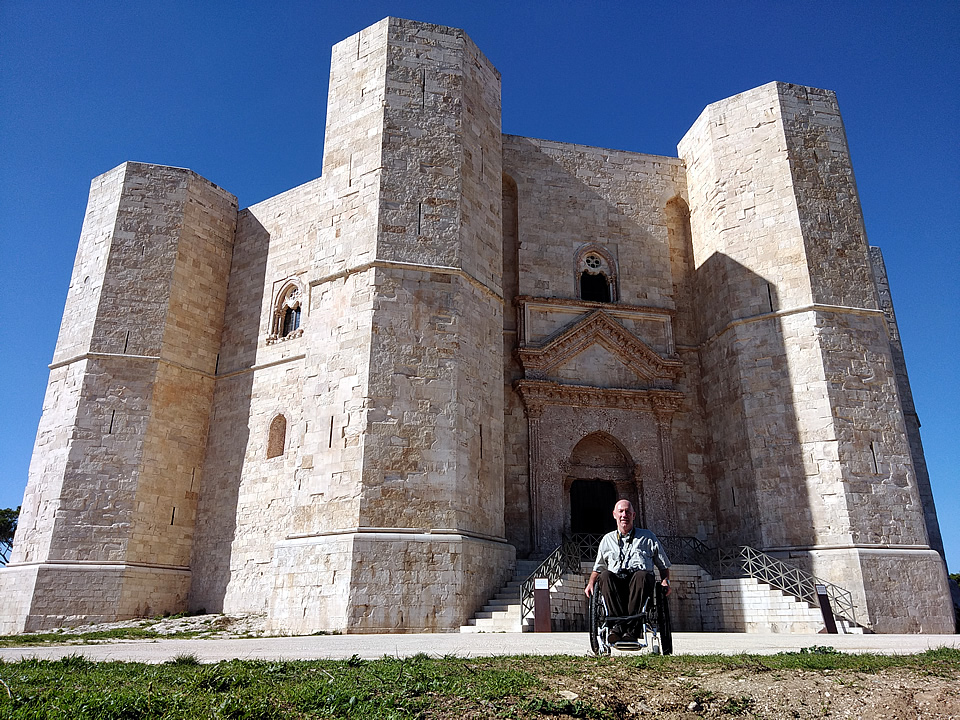 Scheer & Mallett - Apulia
Illinois- USA
5th October 2018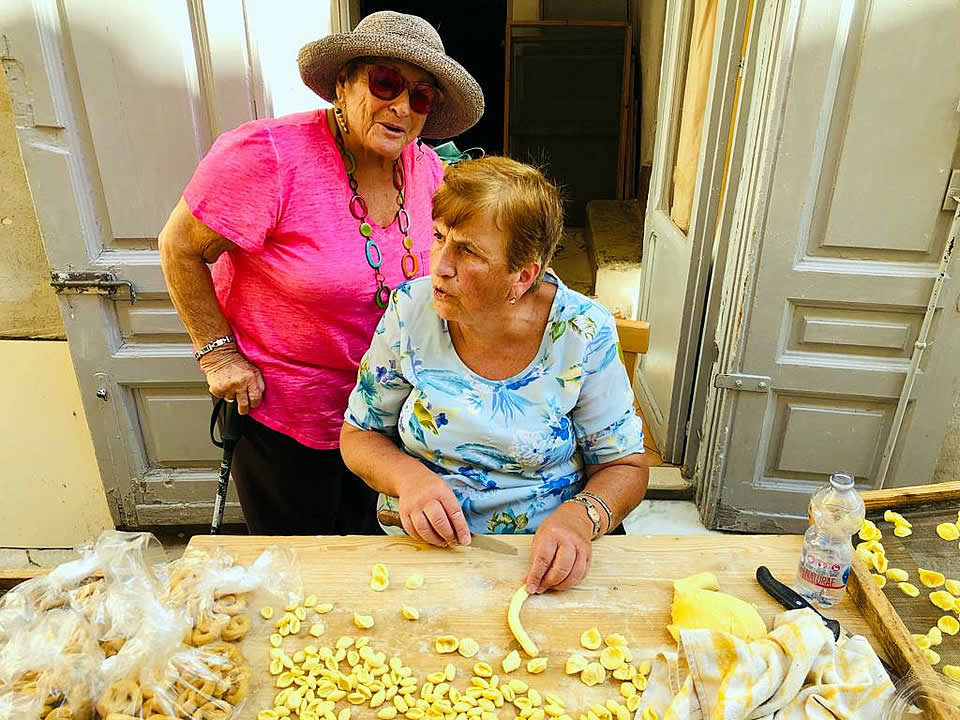 Thank you for a FABULOUS trip. We had so much fun. You were so kind , helpful and ...
Totta - Rome
Long Beach - USA
4th October 2018 Our guide was not only an excellent and reliable driver who met us on time ...
Pieples - Venice Rome Apulia
Miami- USA
14th September 2018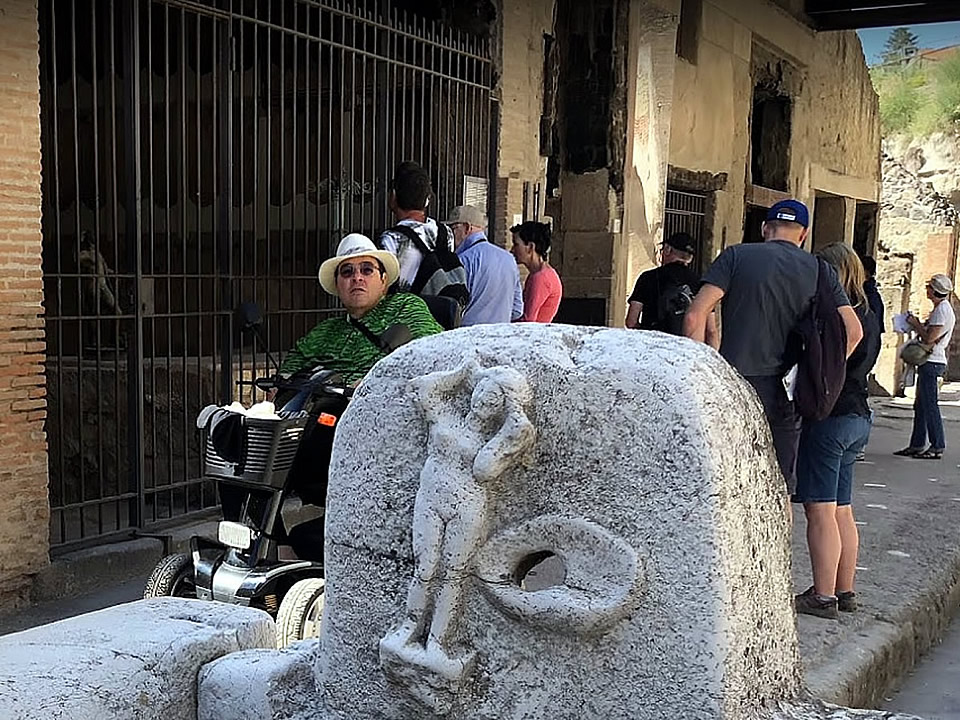 Our family of 4 had a wonderful trip because of Accessible Italian Holidays. Here ...