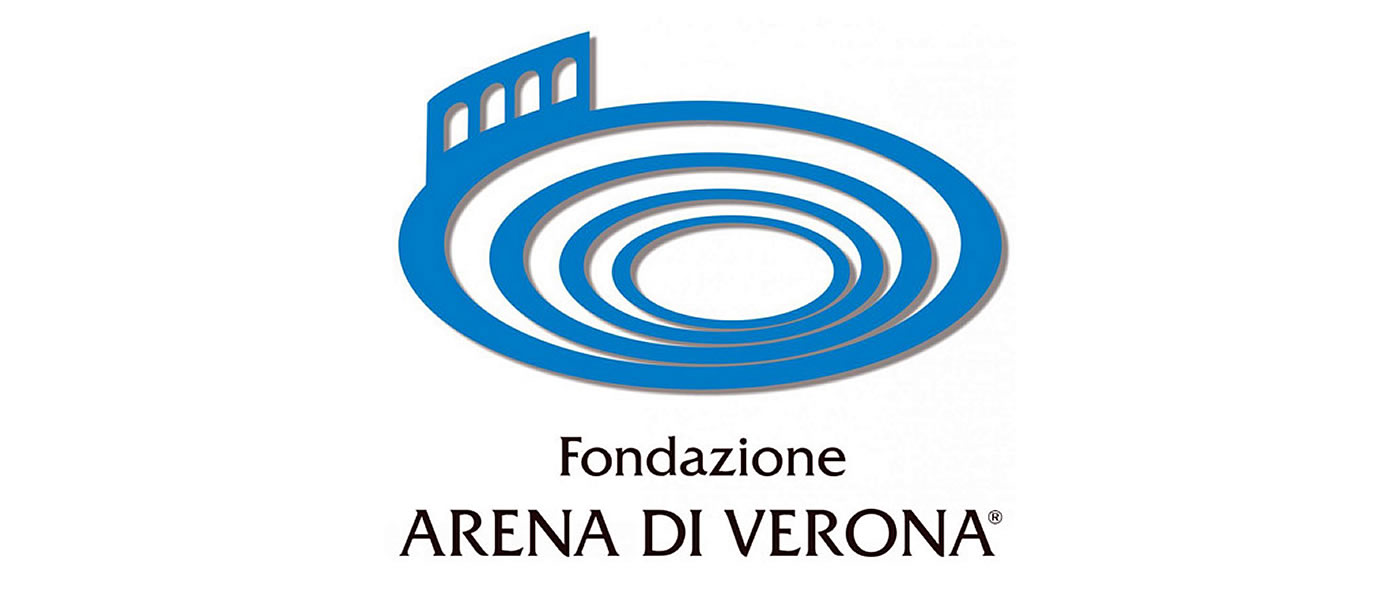 Verona Wheelchair Accessible Tours Tours
Verona
Opera
Festival
Arena di
Accessible
Verona Wheelchair Friendly Music Opera Festival Accessible Italian Tours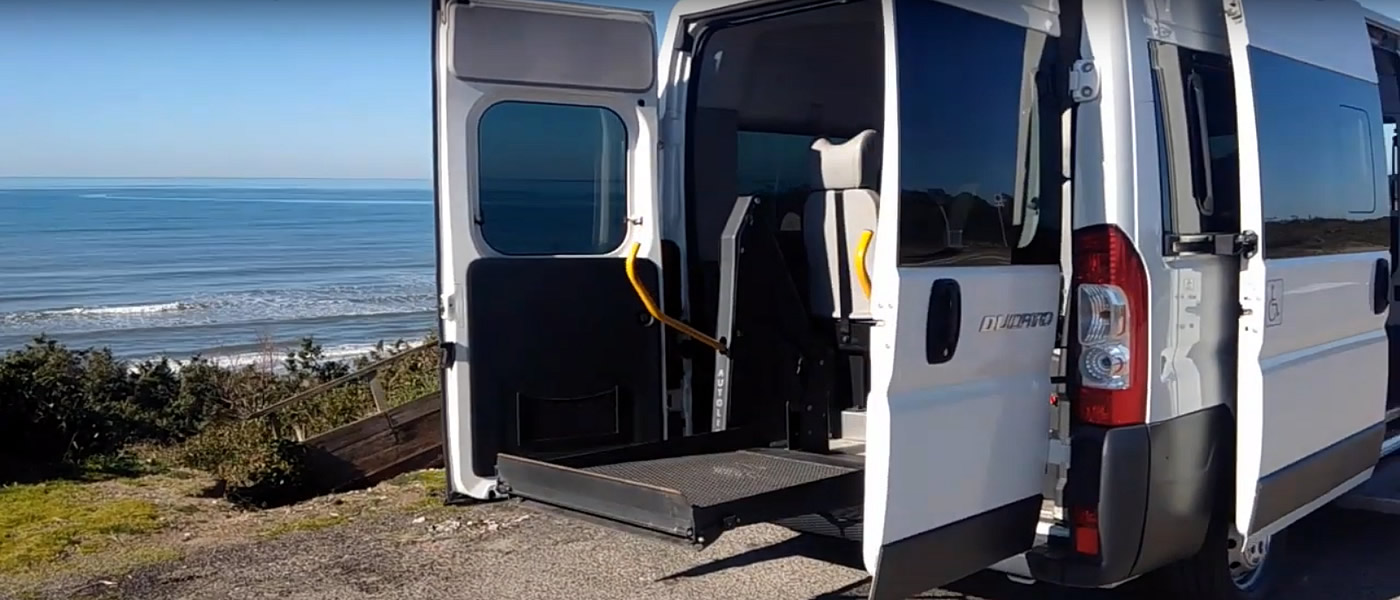 Our Adapted Van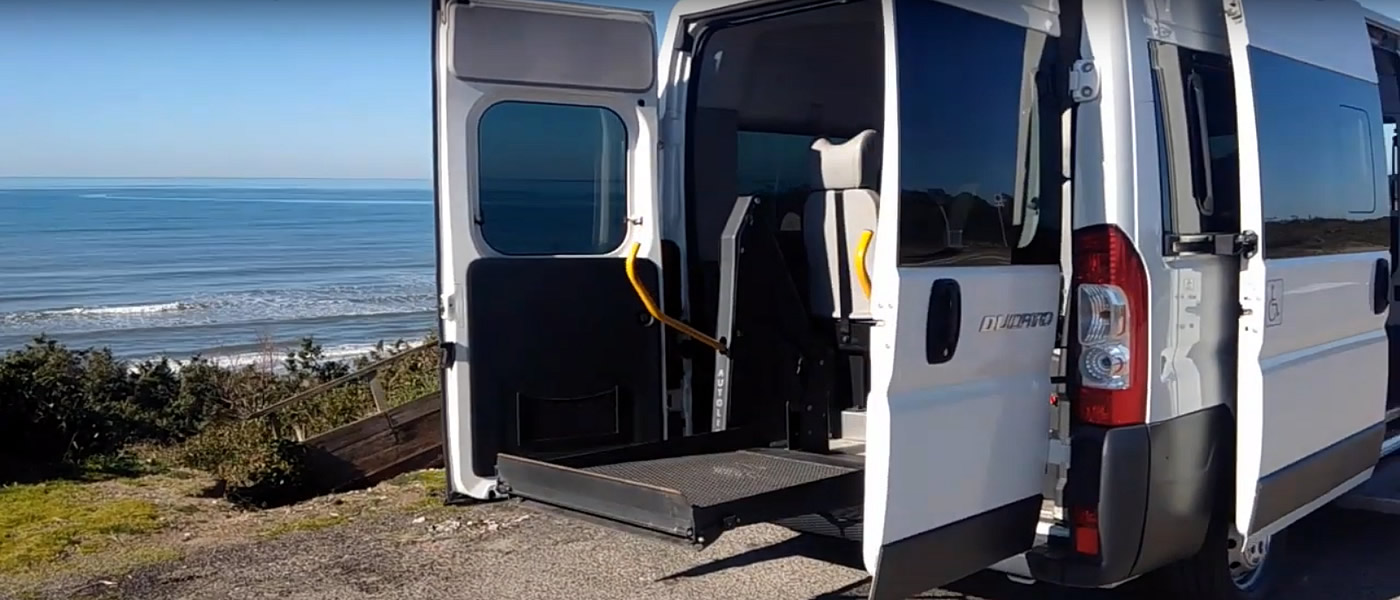 Verona wheelchair friendly Music Opera Festival accessible Italian tours
Verona wheelchair friendly Music Opera Festival accessible Italian tours if you consider how greatly varied the public attending the lyrical music productions is today, the results are most encouraging.
From the most passionate lovers of lyrical music to the Verona wheelchair friendly Music Opera Festival accessible Italian tours tourist who descends upon the opera out of curiosity.
The Arena creates the meeting point for these two extremities, as it is capable of combining the quality of the lyrical music and of the vocal interpretation with the magnificence of the scenography and the magic historical context of the monument.
Verona Festival History
In the summer of 1913, to celebrate the centenary of the birth of Giuseppe Verdi, the tenor Giovanni Zenatello and the theater impresario Ottone Rovato took on the financial risk of promoting a magnificent lyrical music festival.
With the staging of Aida Opera, the music Arena Festival of Verona became the biggest open-air lyrical theater in the world, a supremacy that it still holds today and accessible for all.
Today Verona wheelchair friendly Music Opera Festival accessible Italian tours who visit the Arena, attracted by its antiquity and its impressiveness.
Cannot help but imagine the amphitheater full of spectators impatiently awaiting to be enchanted by music in front of a stage ornate with magnificent scenery.
By now, the lyrical opera in the Arena is an occasion not be missed for Verona wheelchair friendly Music Opera Festival accessible Italian tours visiting Verona.
Has been the most important city in the world for lyrical performances dating back to the year 1913, when the festival that takes place every year began.
Verona Festival Accessible
The accessible festival in the Arena for wheelchair users and disabled people, is a fascinating tradition because it is made up of eighty opera seasons, ballets and concerts which were performed one after the other on the enormous stage which offers great performances by prestigious artists.
Some of these artists arrived in Verona when they were not very well known and left the city ready to engage in a successful career, thanks to the Verona amphitheater.
Delightful and also unpredictable: this is what to expect from the Arena.
In the stalls and in the box of honor, people of authority and celebrities parade in evening wear, to the delight of the curious onlookers who have already been waiting for some time on the steps.
For these spectators going to the accessible Arena means long queues in front of the gates ( for wheelchair users and disabled priority entrance ) and arriving equipped with everything needed for an excursion: rucksacks, raincoats, food and, last but not least, the libretto and 'mocoleto' ( the candle to create a beautiful atmosphere once night has fallen ).
They are also ready to challenge the bad weather, just as long as they can attend the performance.
This is also part of the game, but each evening the public enters into the Arena anxious and curious but trusting.
Verona wheelchair friendly Music Opera Festival accessible Italian tours one leaves entranced, fascinated and enthusiastic: a truly unforgettable evening.
Verona wheelchair friendly Music Opera Festival accessible Italian tours Contact Us or add your Classical Music Accessible Tours, on the booking form.
Verona Wheelchair Friendly Accessible Hotels
Day - Venice, Tuscany
Sacramento - USA
5th May 2022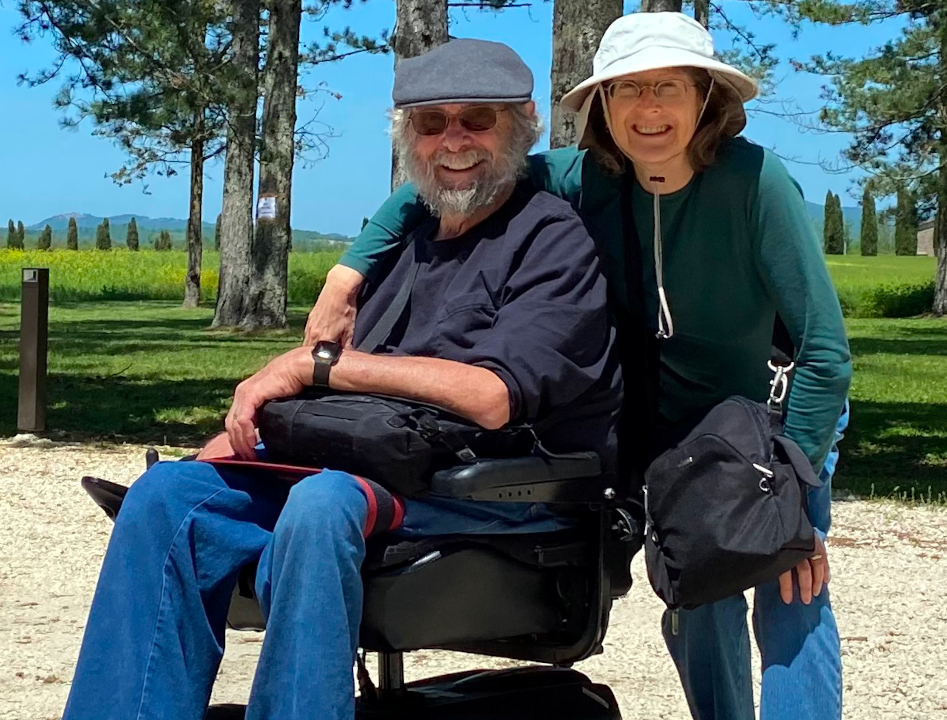 Vincenzo is superb in every way. He is extremely thorough, conscientious and honest ...
Samuel & Watkiss - Sicily
Samuel & Watkiss Families
Merton - UK
21st September 2021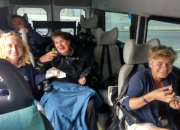 Birgisdottir - Milan
Akureyri - Iceland
15th September 2021 I contacted Accessible Italian Holiday with a very short notice about a transfer from ...
Bonelli - Umbria
Gozo - Malta
13rd September 2021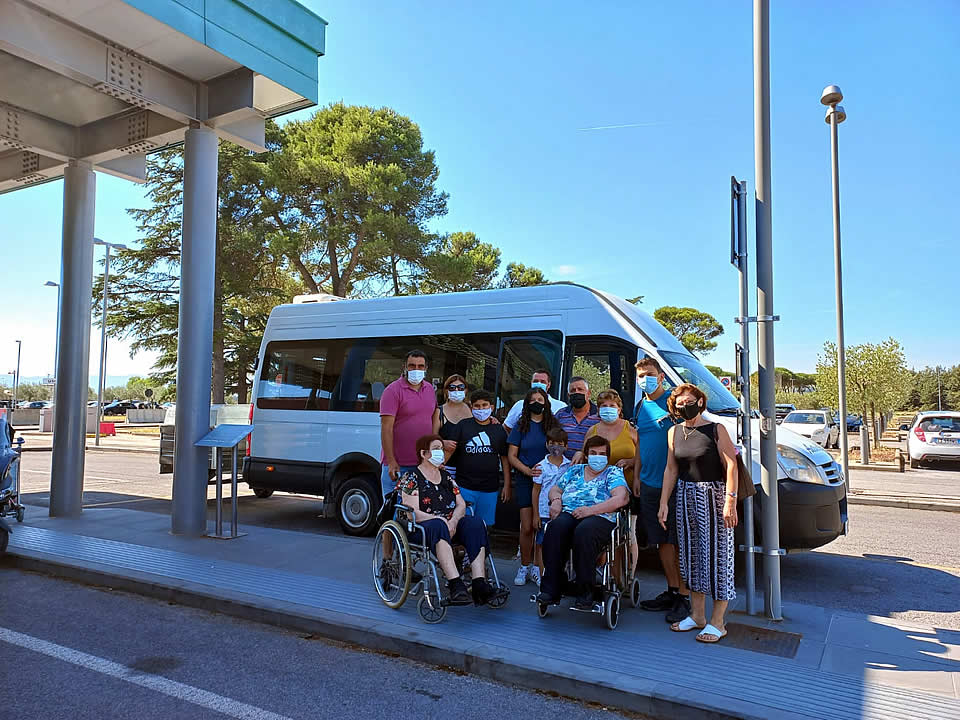 Reifein - Pisa
Atlanta - USA
16th August 2021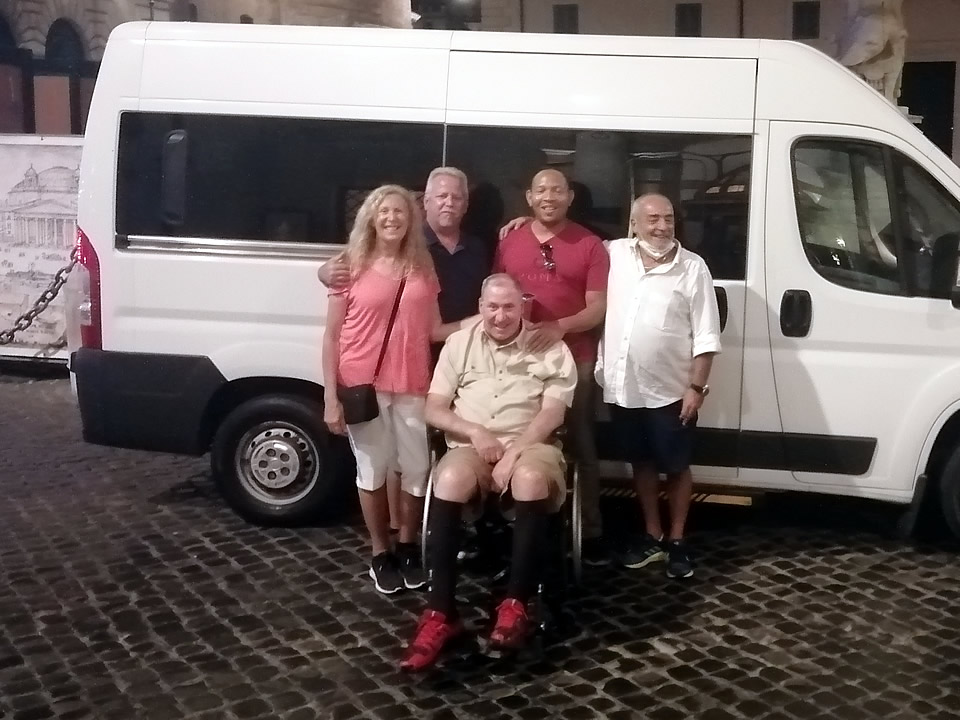 Thompson - Sicily
Triq I Assedju - Malta
20th October 2020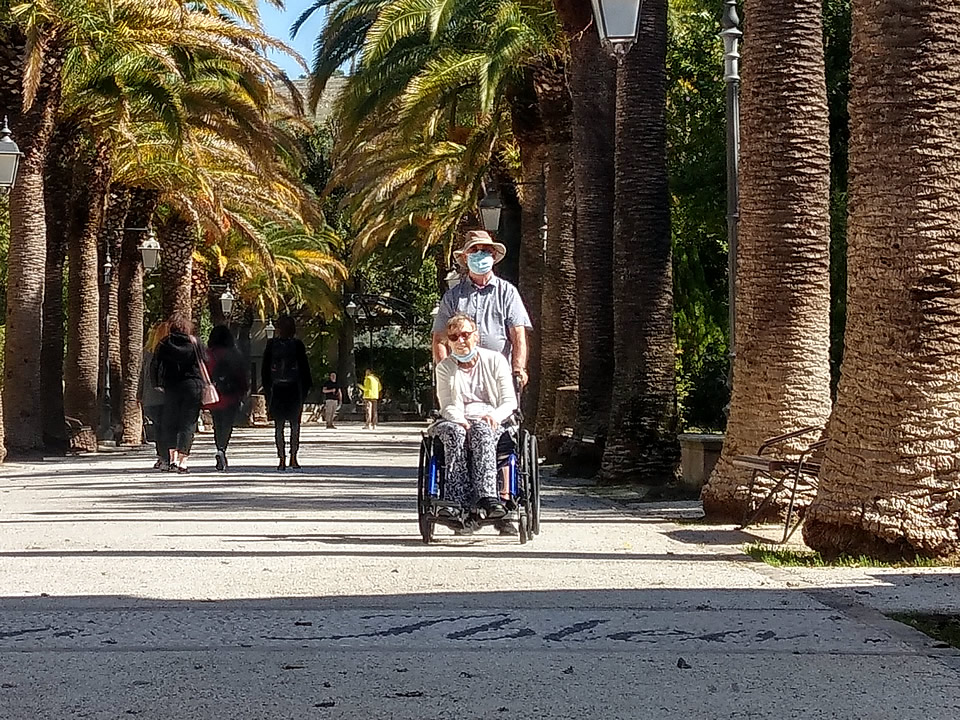 The service provided by Accessible Italian Holiday was exceptional. Vincenzo who ...
Brabant - Naples
Sainte-Catherine - France
29th June 2020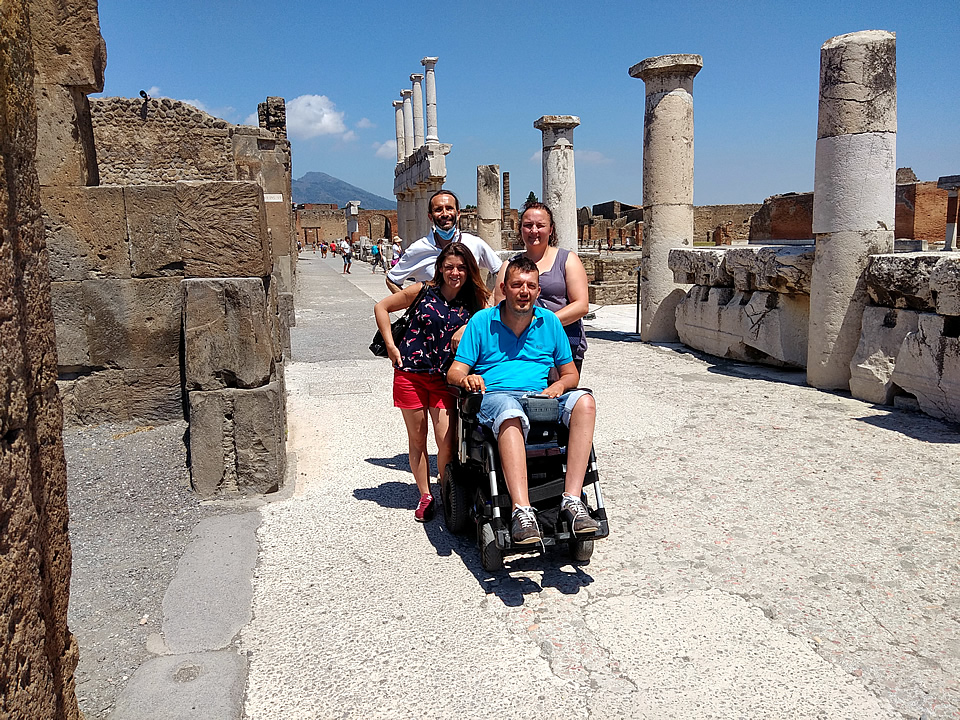 Prydun - Sicily
Hereford - UK
8th March 2020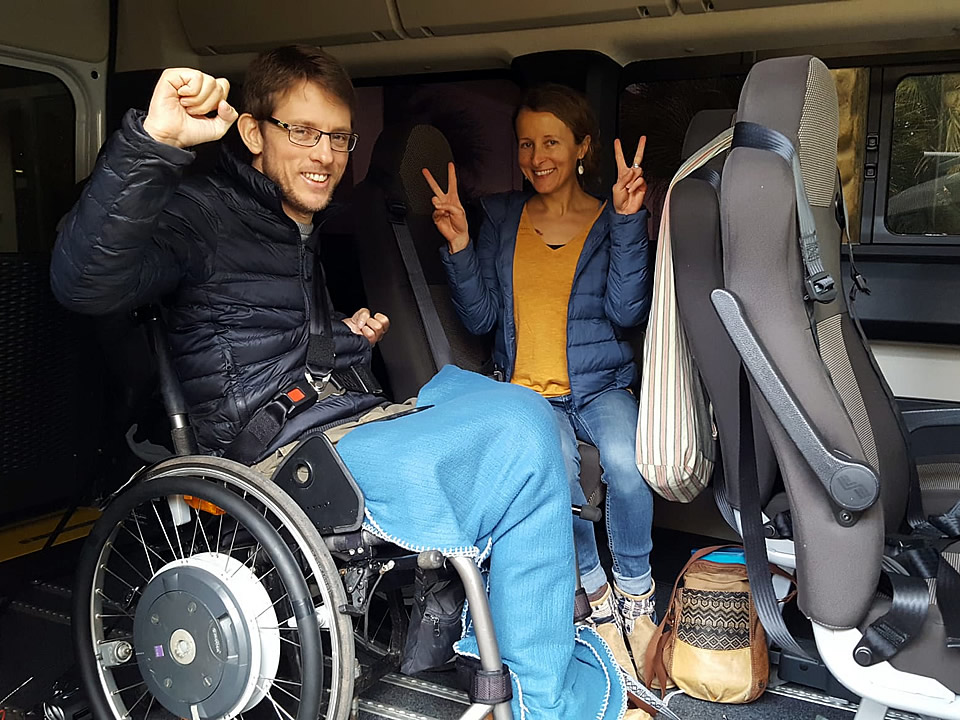 My husband ( who has a spinal cord injury and can't walk ) needed to make a last ...
Rudyk - Sorrento
New York - USA
31st October 2019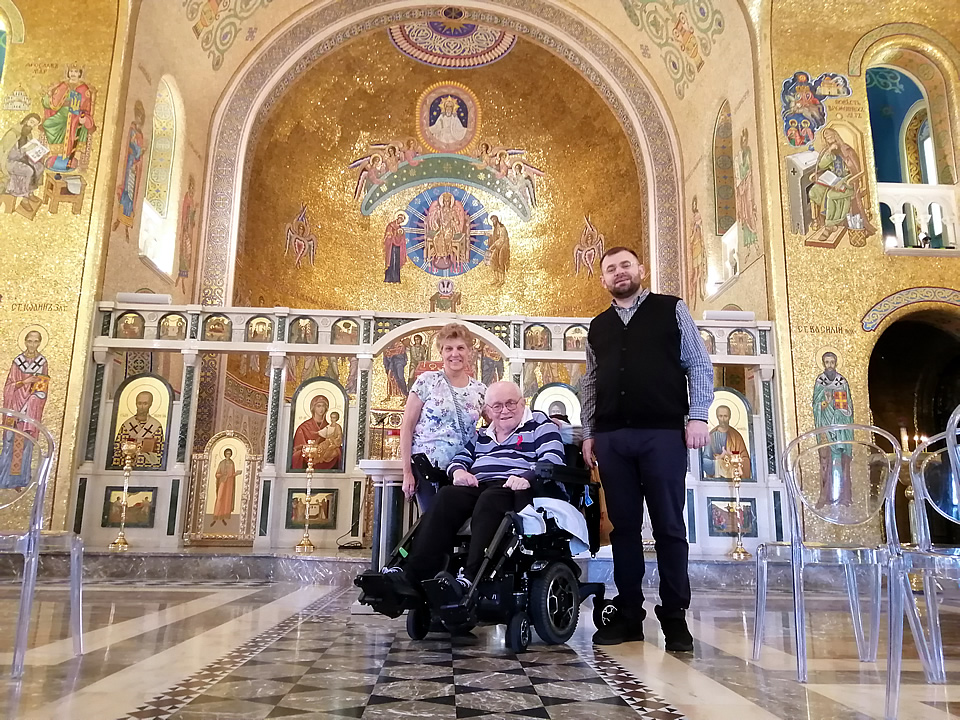 Molski- Sicily
Arizona - USA
19th September 2019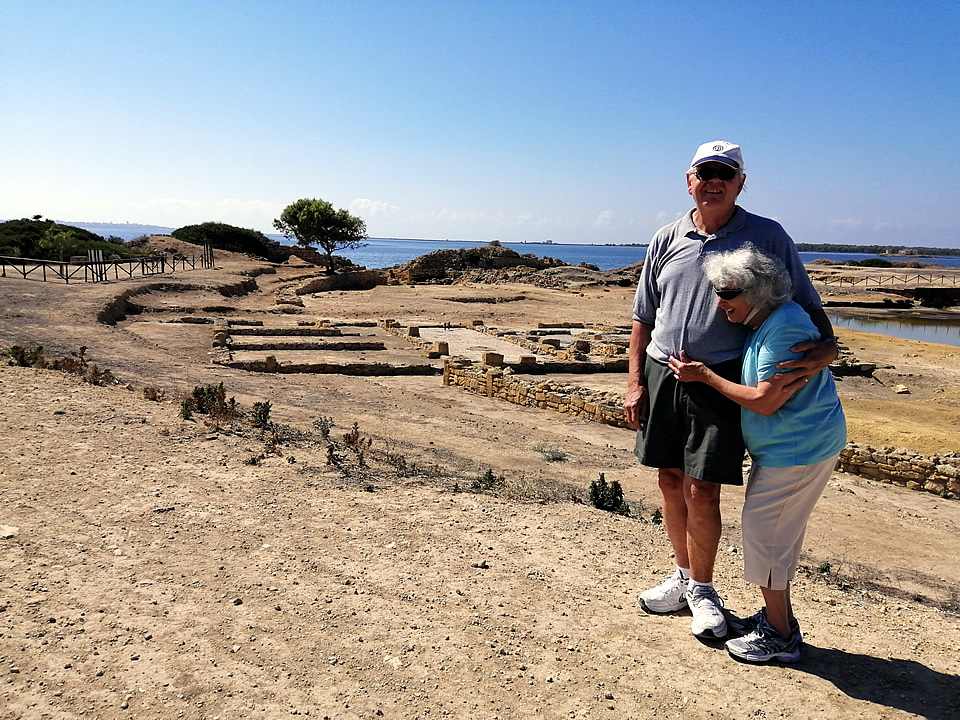 Enzo is a delight to work with. Made helpful suggestions that improved are overall ...
Burns - Bologna
Alpharetta - USA
5th August 2019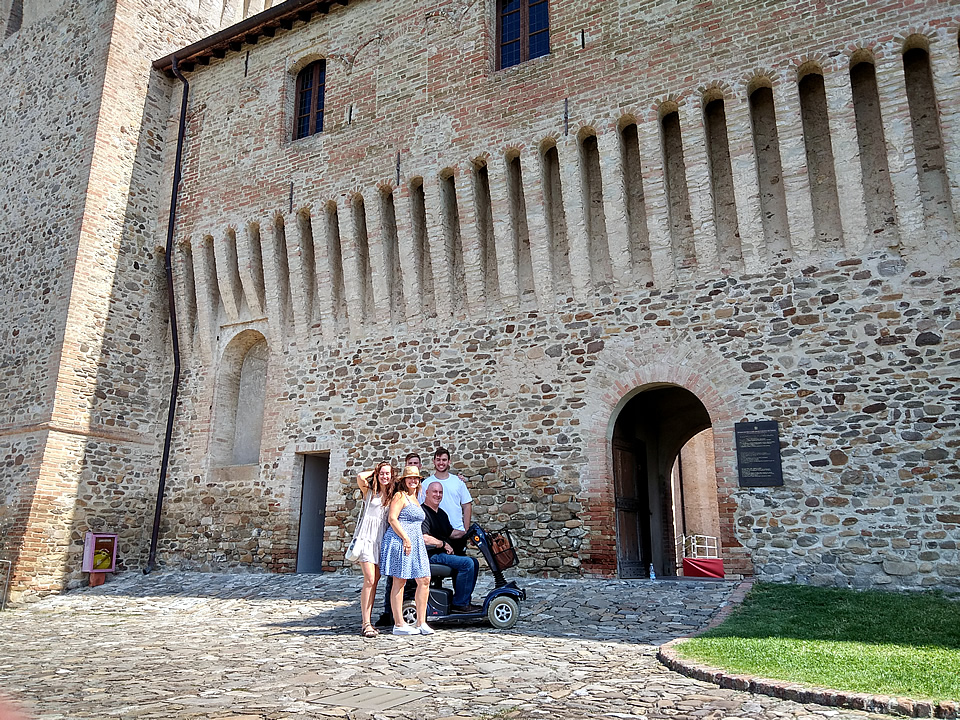 Jones - Rome
Melbourne - Australia
25th July 2019 Raaber - Venice, Lake Como, Florence
Tropiano - Umbria
Philadephia - USA
30th May 2019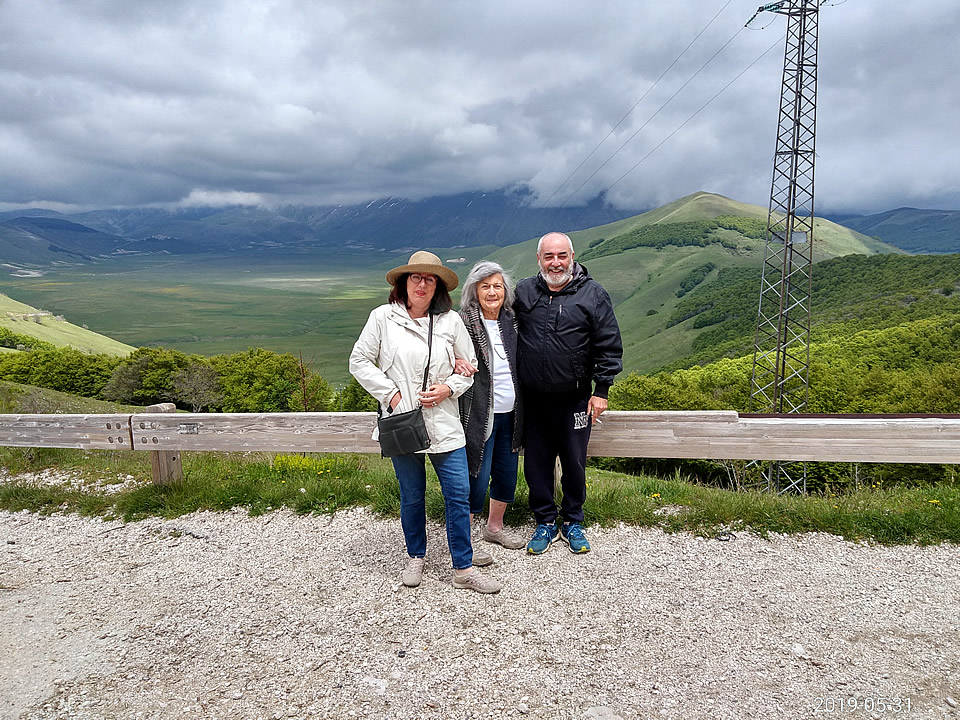 Stapley - Tuscany
Blue Mountains - Australia
17th May 2019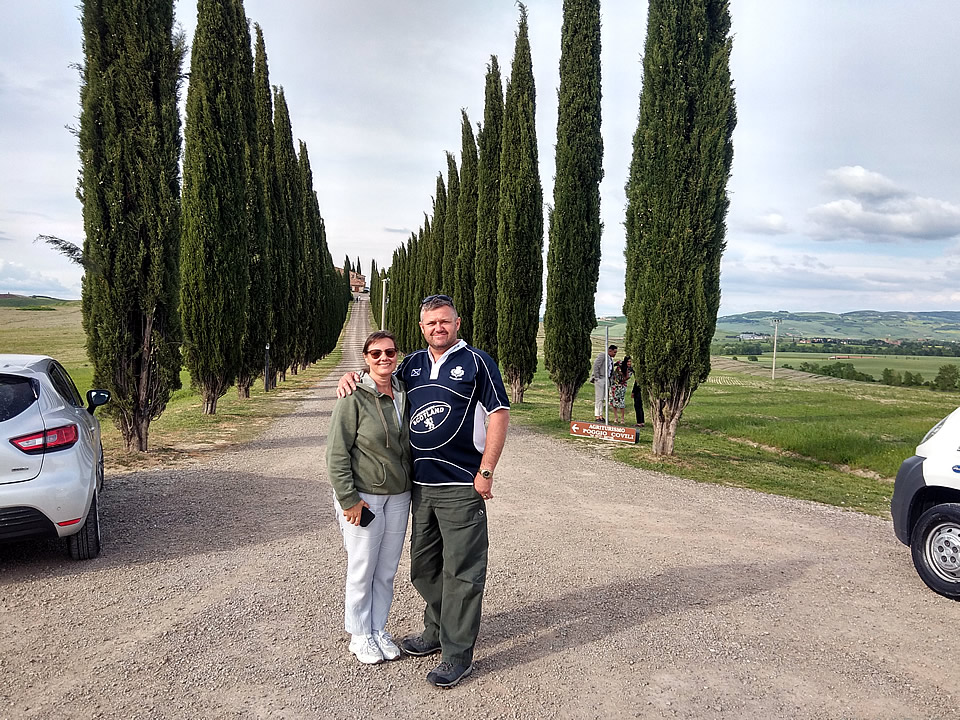 We booked two trips with Enzo, he was wonderful. At all times he made sure we got ...
Carreras - France, Swiss & Italy
Miami- USA
26th March 2019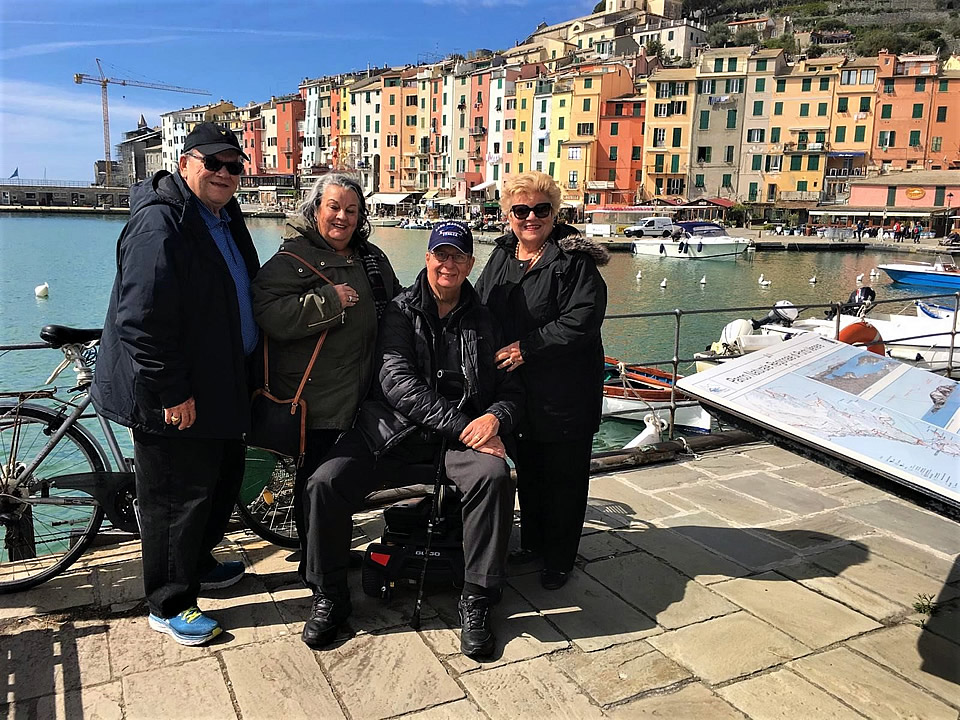 Whittle - Apulia
Cheltenham- UK
19th October 2018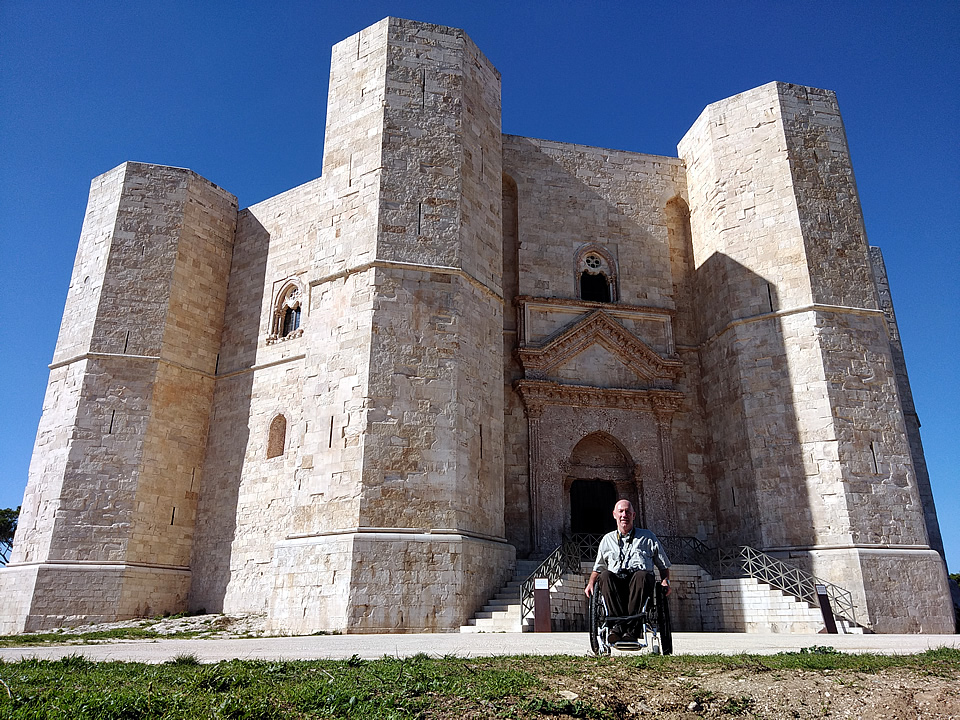 Scheer & Mallett - Apulia
Illinois- USA
5th October 2018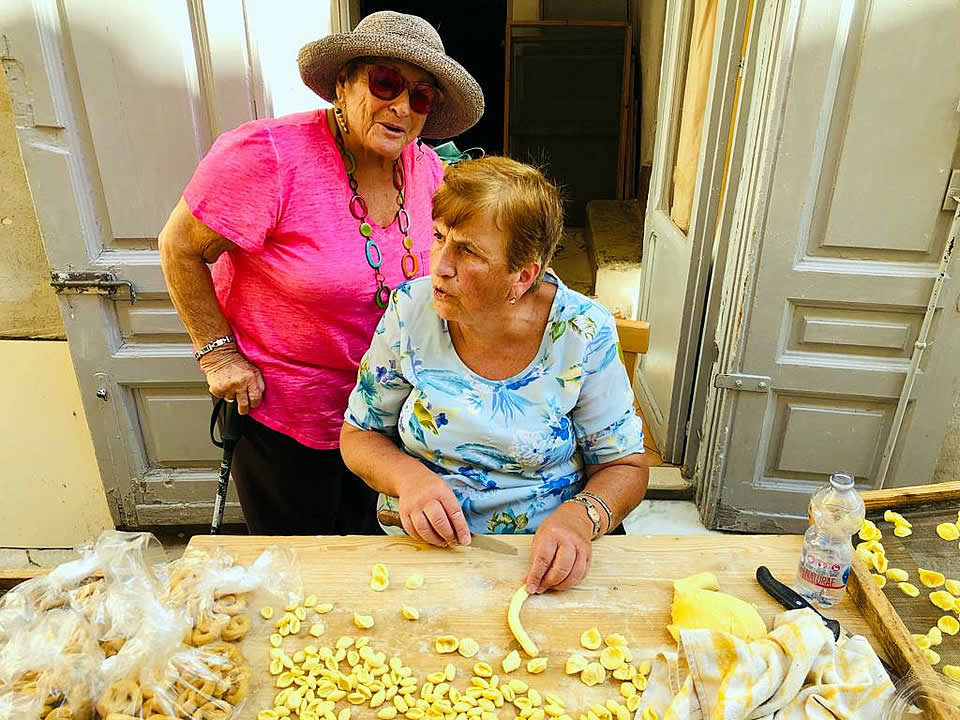 Thank you for a FABULOUS trip. We had so much fun. You were so kind , helpful and ...
Totta - Rome
Long Beach - USA
4th October 2018 Our guide was not only an excellent and reliable driver who met us on time ...
Pieples - Venice Rome Apulia
Miami- USA
14th September 2018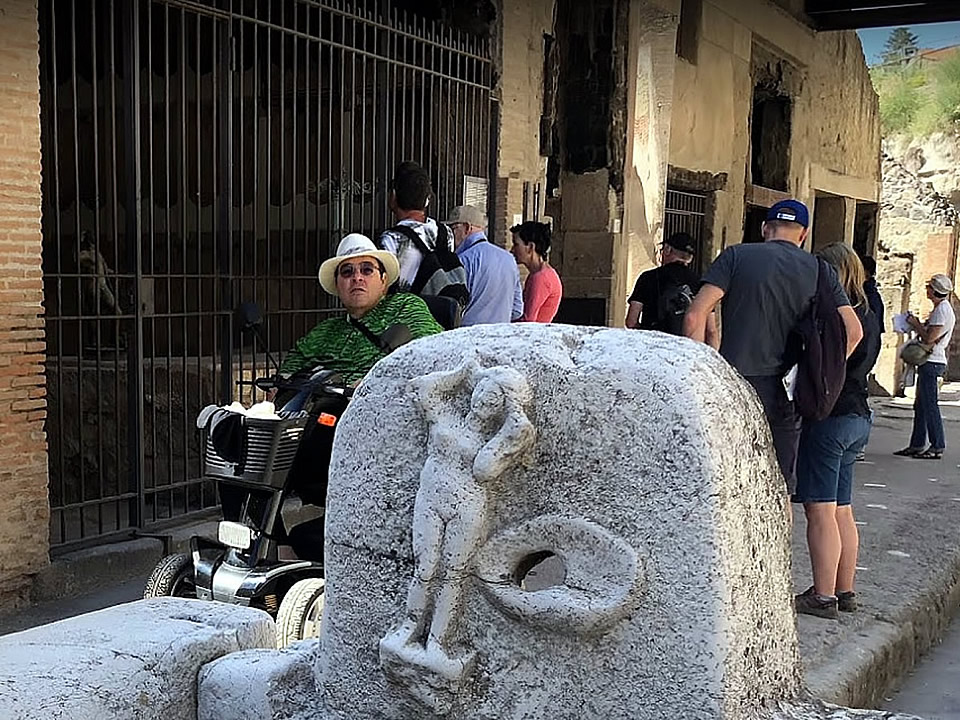 Our family of 4 had a wonderful trip because of Accessible Italian Holidays. Here ...