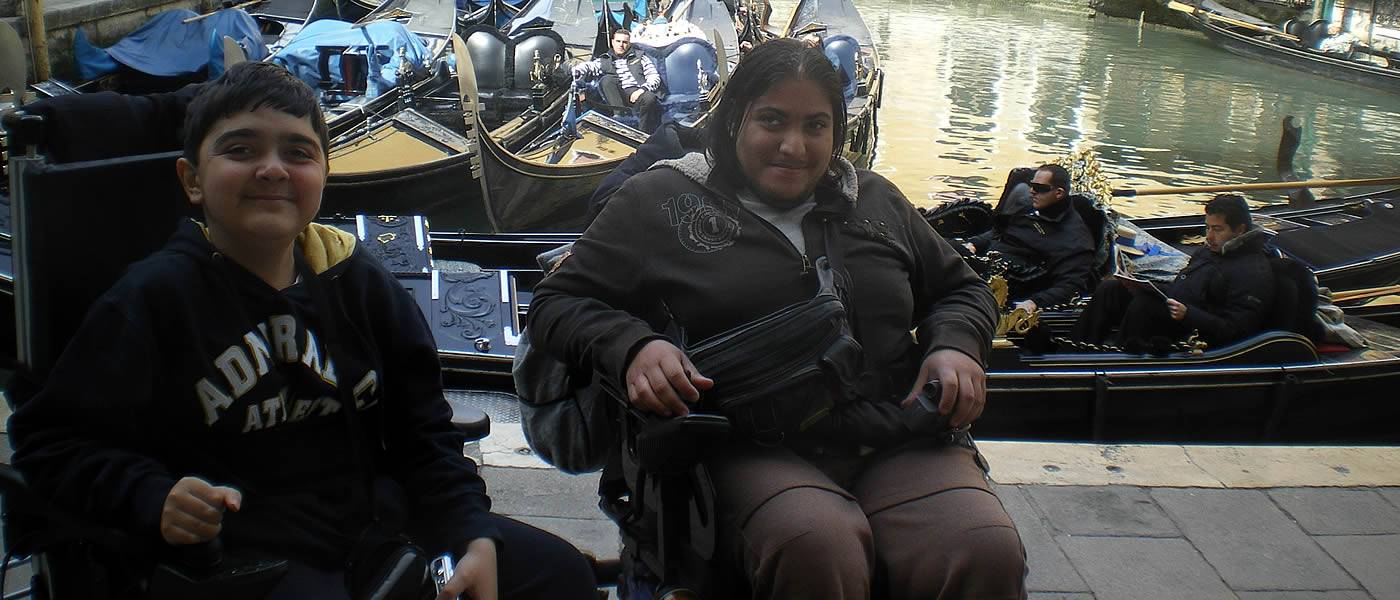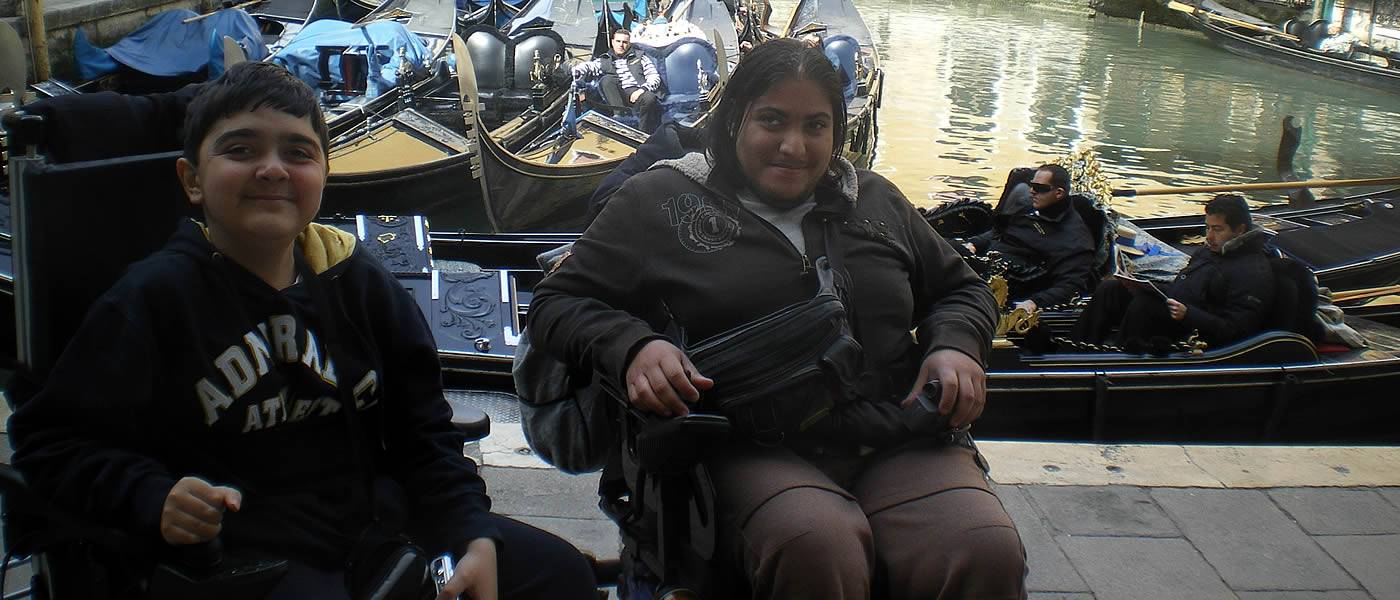 Venice Wheelchair Accessible Tours
Venice Wheelchair Accessible Tours
Venice wheelchair accessible tours excursions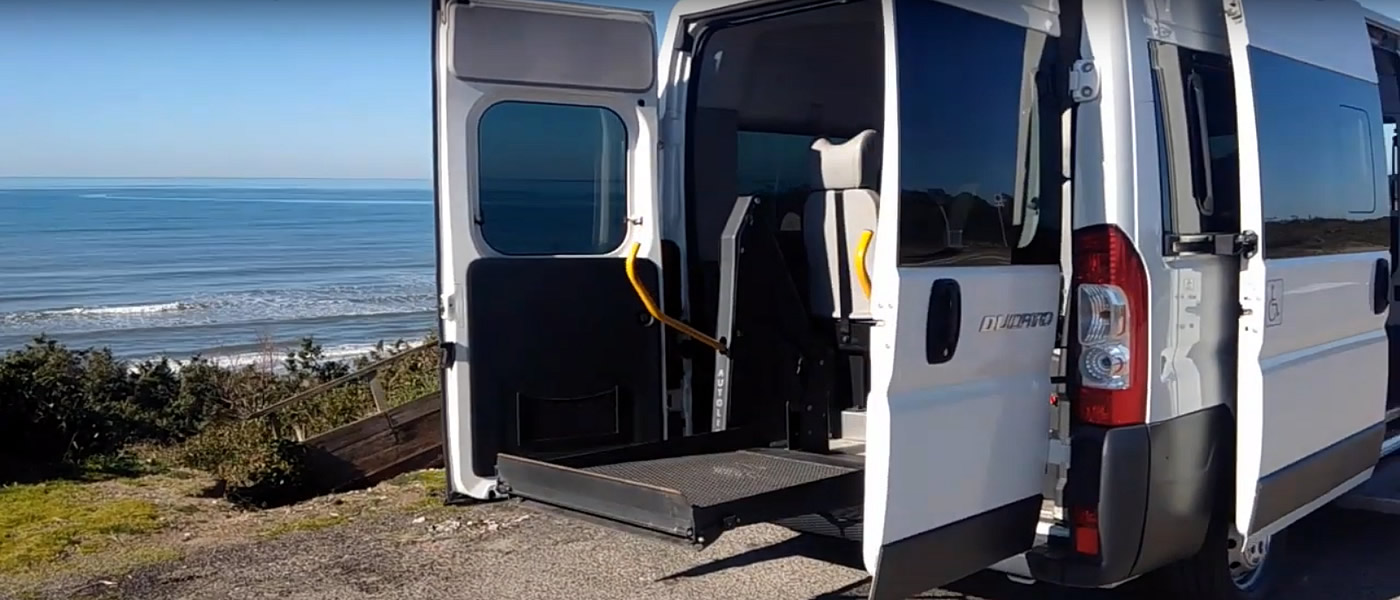 Our Adapted Van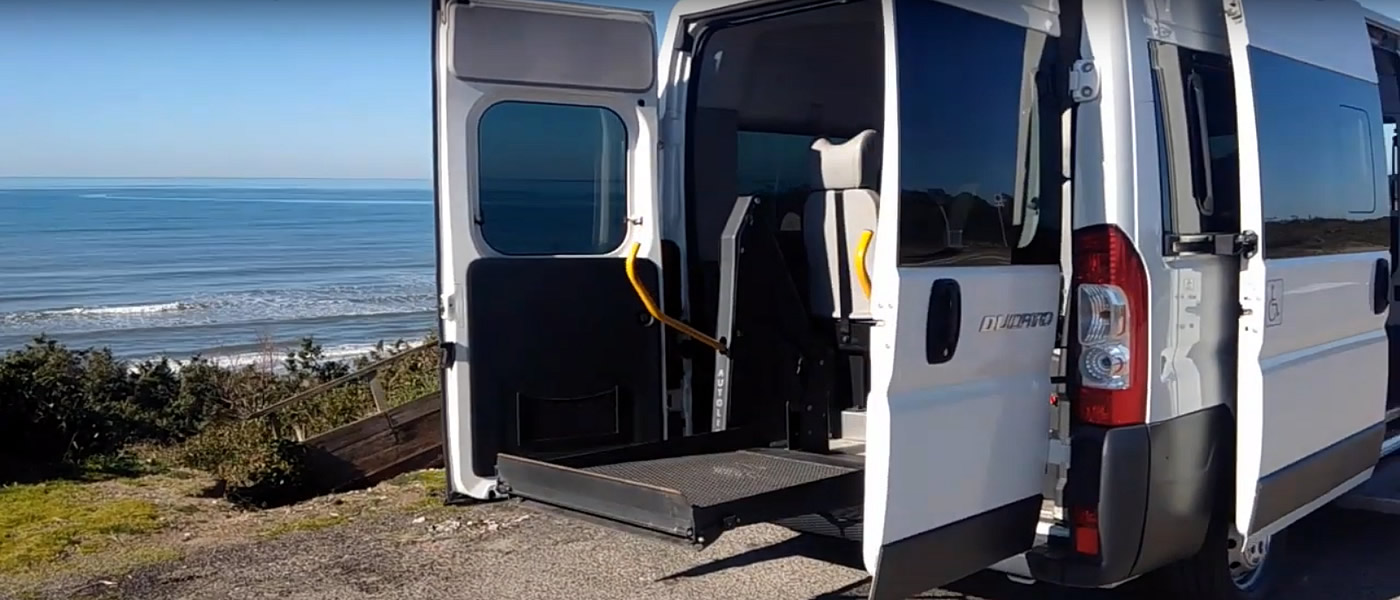 Venice wheelchair accessible tours can be compared to a one big adventure.
Venice, which has been named the City of Bridges, City of Masks and the Floating City.
Some want to experience Italy's well-preserved culture, others to get married, and some to simply have a wonderful time exploring the city's laid back lifestyle.
Venice wheelchair accessible tours aside from the wonderful things stated above, what made Venice more interesting and well-known around the world is the fact that it is surrounded on all sides by water.
Art is everywhere here and Venice is visited by many thousands of visitors every year.
It is a city that must be discovered on foot and for disabled by adapted boat, perhaps by losing oneself in the magical labyrinth created by lanes, small and large squares and canals.
Venice Wheelchair Accessible Tours
Venice wheelchair friendly accessible guided tours and cruise shore excursions.
Accessible Italian Holiday provide a safe and a full accessible tours around it at previewed itineraries.
Visit this rich and fascinating land with a specialised tourist guide.
Adapted van transportation specifically designed for disabled tourists traveling on holiday to Italy.
Touring Venice
It is "Imperative" visiting St Mark Square, the well-known Rialto Bridge, the refined Doge's Palace, the Bridge of Sighs and more... by adapted boat.
Venice wheelchair accessible tours is really a place like no other.
With its unusual alleys, watercourses and way of life. It guarantees emotional enchantment all year round.
Tour in the evenings, in that mysterious silence that is only possible in Venice, the city becomes even more extraordinary and dreamlike, leaving us time to abandon ourselves to romance, poetry, and melancholy.
Venice Accessible Carnival
The famous Venice Carnival starts around 2 weeks before Ash Wednesday and ends on Shrove Tuesday.
During the carnival, Venetians and visitors alike dress up in the oddest of ways.
Some of the highlights include mask parade in St Mark Square, adapted boat parades along Grand Canal and grand fireworks show on the final day.
Venice wheelchair accessible tours and Accessible Italian Holiday provide a safe and a full accessible hotels accommodations and tour around Venice at previewed itineraries with adapted boat specifically for disabled.
Moreover we are offering a range of full accessible accommodations with full standard disabled facilities such, Hotels, private apartments, Bed & Breakfast previously viewed and took all measurements and photos for your peace of mind while you are enjoy the vacation with your family.
Booking and Travel
Many sites in Venice are accessible and can be visited by adapted boat.
We viewed and checked for you the main, monuments, churches, museums, hotels and listed here including accessibility details, very important for disabled wheelchair users, opening times and ticket costs.
Venice wheelchair accessible tours add your Venice Accessible Tours by adapted boat, once you have choose the accommodation from a Accessible Accommodations, on the booking form.

Borghetto sul Mincio
Borghetto sul Mincio is located on the banks of the Mincio river in the valley of the Moreniche Hills, ...

Bridge of Sighs
Venice wheelchair accessible tours Bridge of Sighs, is the most famous bridges in all of Venice ...

Burano
Burano, is one of the three main islands of the Venice lagoon, together with Murano and Torcello ...

Doges Palace
The magnificent Doge's Palace is one of the most important buildings in Venice. It was the center of ...

Murano
The Island of Murano is located in the Venice lagoon and tells a story carved over the centuries ...

Padua
Padua, located between Venice and Verona, in the heart of the Veneto region, not far from the Euganean ...

Rialto Bridge
Venice wheelchair users Rialto Bridge accessible Italian tours is the most famous of the bridges ...

St Mark Square
Venice wheelchair friendly St Mark Square accessible Italian tours, is the largest and most ...
Torcello Island
Torcello Island wheelchair accessible tours, inhabited even before Venice was founded. Today it has ...
Treviso
Among the Italian cities of art, Treviso is one of the most beautiful, but probably one of the ...

Verona
Verona is one of the most romantic cities in the world. Shakespeare in past centuries chose it ...
Venice wheelchair users accessible Services
Venice wheelchair friendly accessible Hotels