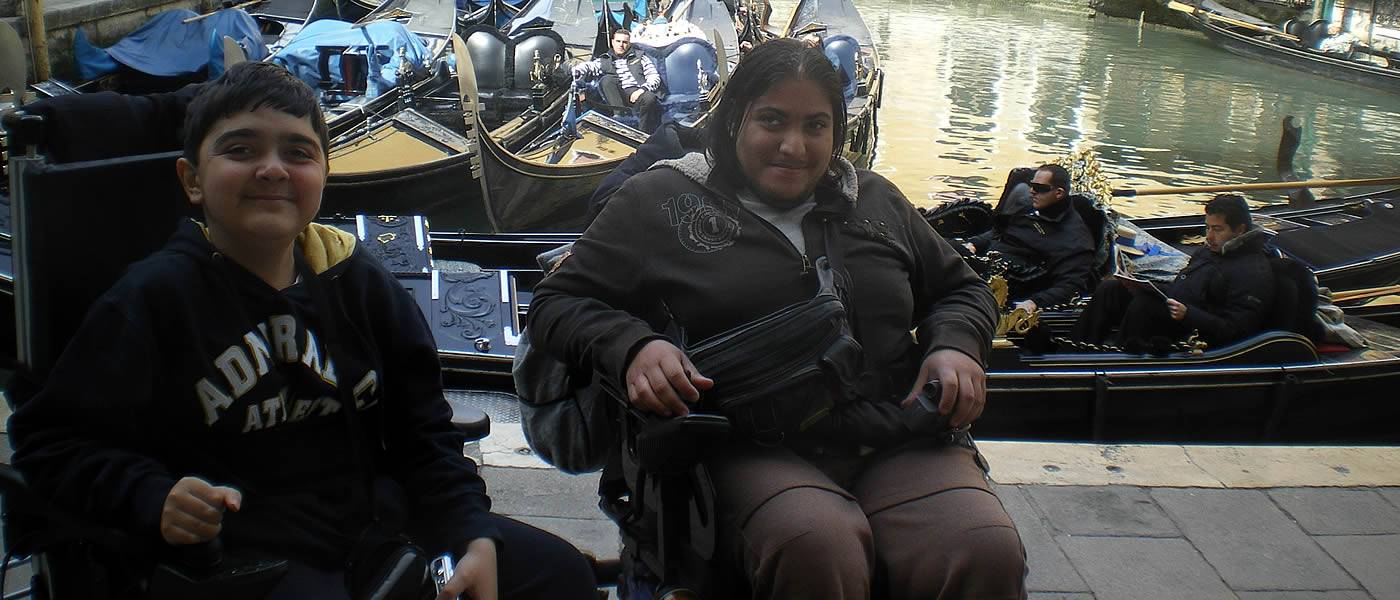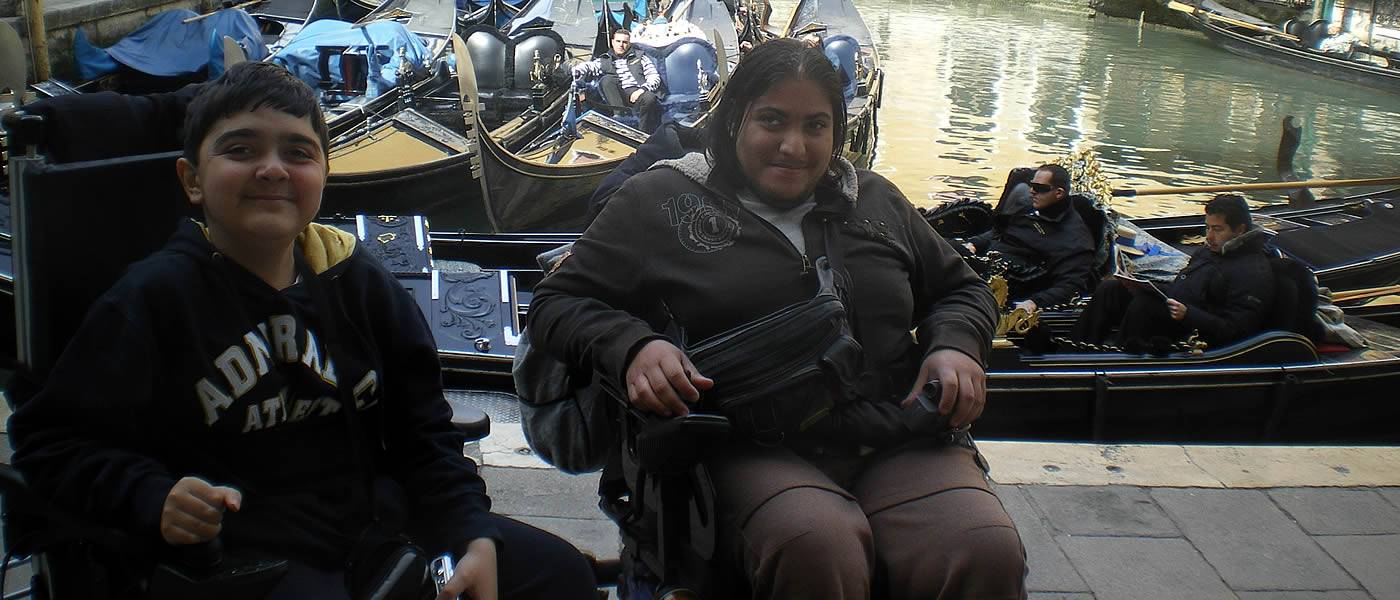 Venice Wheelchair Accessible Tours
Venice Wheelchair Accessible Tours
Venice Wheelchair Accessible Tours Excursions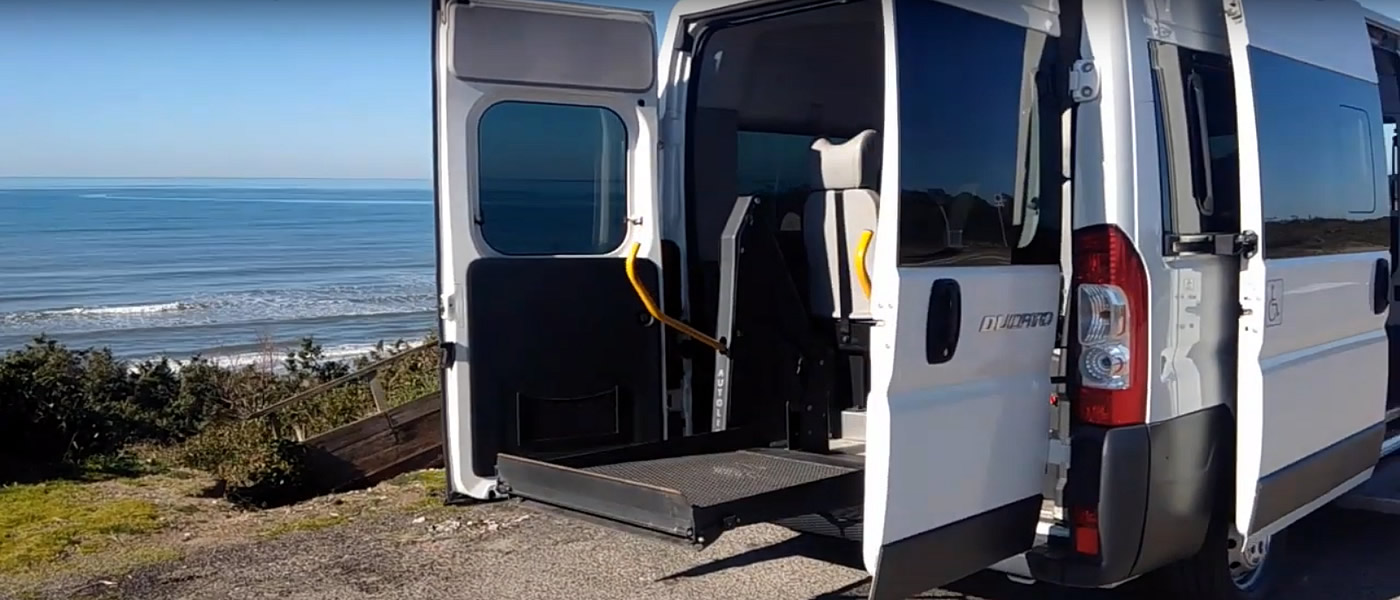 Our Adapted Van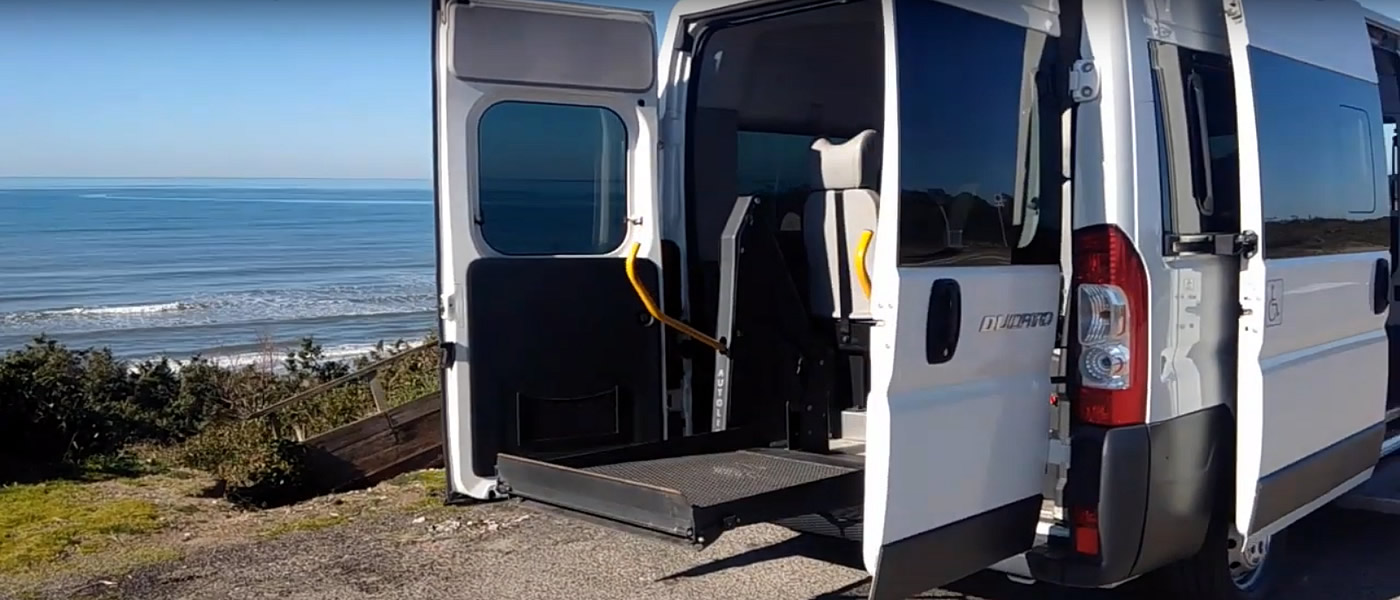 Venice Wheelchair Accessible Tours
Venice wheelchair accessible tours can be compared to a one big adventure.
Venice, which has been named the City of Bridges, City of Masks and the Floating City.
Some want to experience Italy's well-preserved culture, others to get married, and some to simply have a wonderful time exploring the city's laid back lifestyle.
Venice wheelchair accessible tours aside from the wonderful things stated above, what made Venice more interesting and well-known around the world is the fact that it is surrounded on all sides by water.
Art is everywhere here and Venice is visited by many thousands of visitors every year.
It is a city that must be discovered on foot and for disabled by adapted boat, perhaps by losing oneself in the magical labyrinth created by lanes, small and large squares and canals.
Private Venice Wheelchair Accessible Tours
Venice wheelchair friendly accessible guided tours and cruise shore excursions.
Accessible Italian Holiday provide a safe and a full accessible tours around it at previewed itineraries.
Visit this rich and fascinating land with a specialised tourist guide.
Adapted van transportation specifically designed for disabled tourists traveling on holiday to Italy.
Touring Venice
It is "Imperative" visiting St Mark Square, the well-known Rialto Bridge, the refined Doge's Palace, the Bridge of Sighs and more... by adapted boat.
Venice wheelchair accessible tours is really a place like no other.
With its unusual alleys, watercourses and way of life. It guarantees emotional enchantment all year round.
Tour in the evenings, in that mysterious silence that is only possible in Venice, the city becomes even more extraordinary and dreamlike, leaving us time to abandon ourselves to romance, poetry, and melancholy.
Venice Accessible Carnival
The famous Venice Carnival starts around 2 weeks before Ash Wednesday and ends on Shrove Tuesday.
During the carnival, Venetians and visitors alike dress up in the oddest of ways.
Some of the highlights include mask parade in St Mark Square, adapted boat parades along Grand Canal and grand fireworks show on the final day.
Venice wheelchair accessible tours and Accessible Italian Holiday provide a safe and a full accessible hotels accommodations and tour around Venice at previewed itineraries with adapted boat specifically for disabled.
Moreover we are offering a range of full accessible accommodations with full standard disabled facilities such, Hotels, private apartments, Bed & Breakfast previously viewed and took all measurements and photos for your peace of mind while you are enjoy the vacation with your family.
Booking and Travel
Many sites in Venice are accessible and can be visited by adapted boat.
We viewed and checked for you the main, monuments, churches, museums, hotels and listed here including accessibility details, very important for disabled wheelchair users, opening times and ticket costs.
Venice wheelchair accessible tours add your Venice Accessible Tours by adapted boat, once you have choose the accommodation from a Accessible Accommodations, on the booking form.
Torcello Island
Torcello Island wheelchair accessible tours, inhabited even before Venice was founded. Today it has ...
Treviso
Among the Italian cities of art, Treviso is one of the most beautiful, but probably one of the ...

Verona
Verona is one of the most romantic cities in the world. Shakespeare in past centuries chose it ...
Venice Wheelchair Users Accessible Services
Venice Wheelchair Friendly Accessible Hotels
Day - Venice, Tuscany
Sacramento - USA
5th May 2022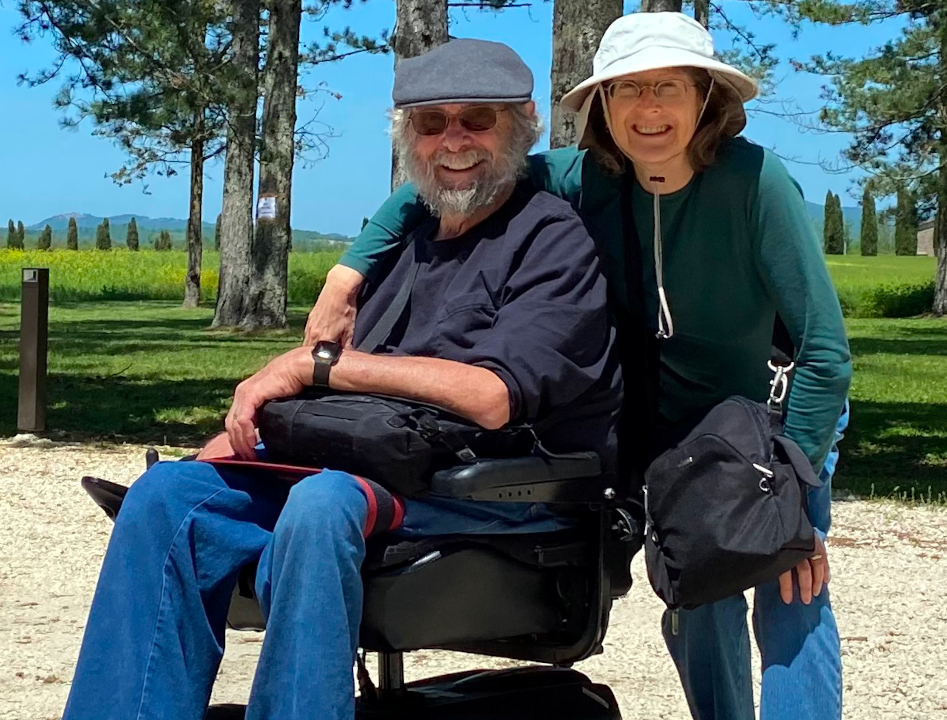 Vincenzo is superb in every way. He is extremely thorough, conscientious and honest ...
Samuel & Watkiss - Sicily
Samuel & Watkiss Families
Merton - UK
21st September 2021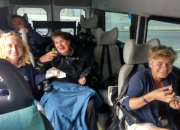 Birgisdottir - Milan
Akureyri - Iceland
15th September 2021 I contacted Accessible Italian Holiday with a very short notice about a transfer from ...
Bonelli - Umbria
Gozo - Malta
13rd September 2021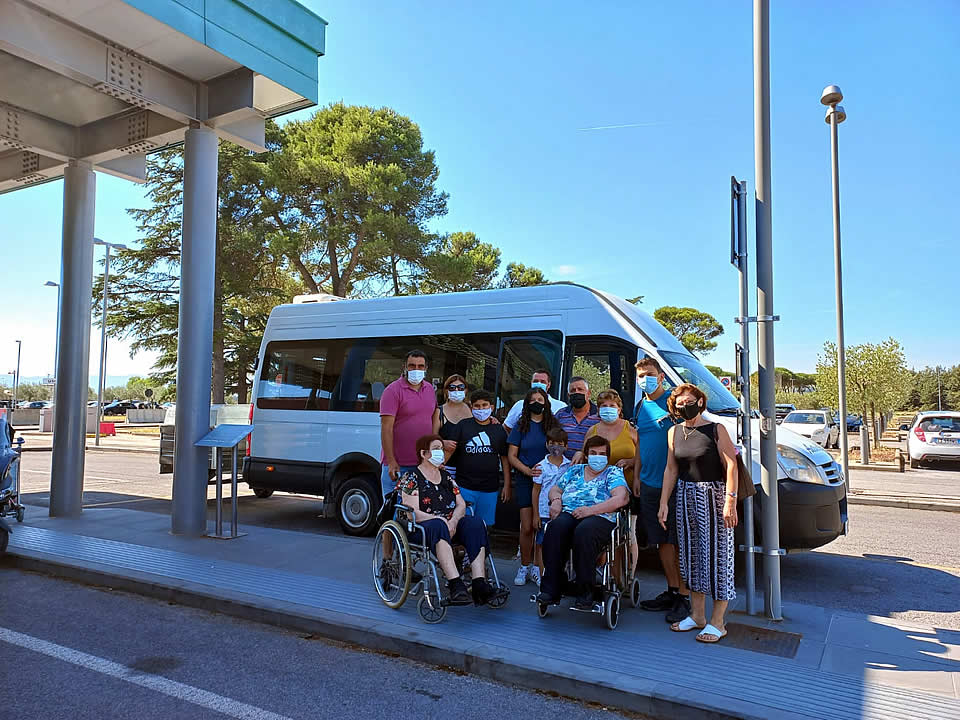 Reifein - Pisa
Atlanta - USA
16th August 2021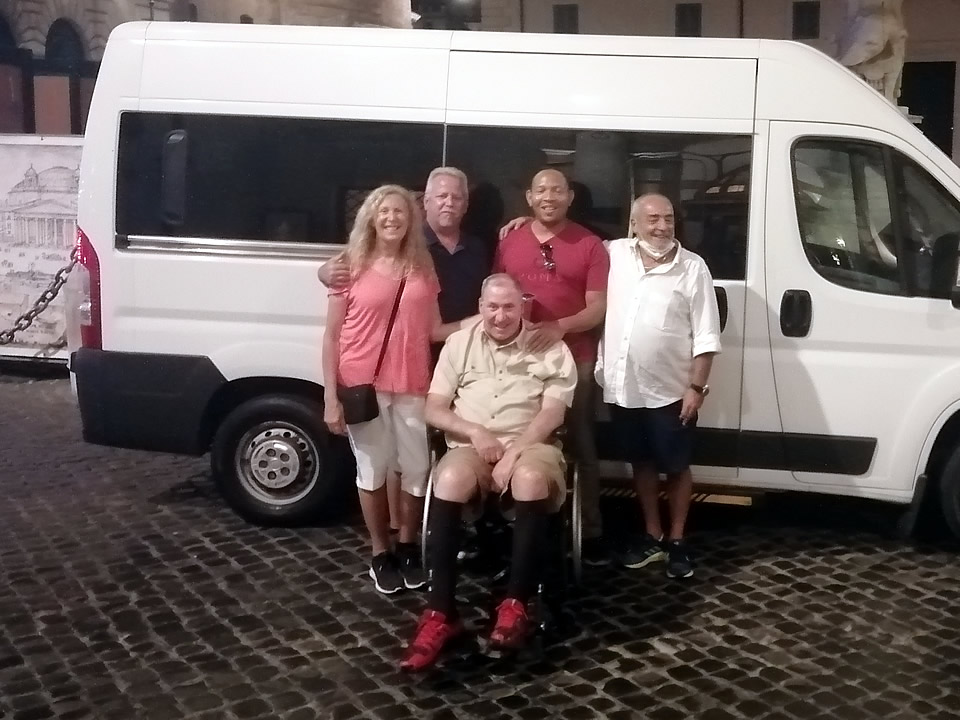 Thompson - Sicily
Triq I Assedju - Malta
20th October 2020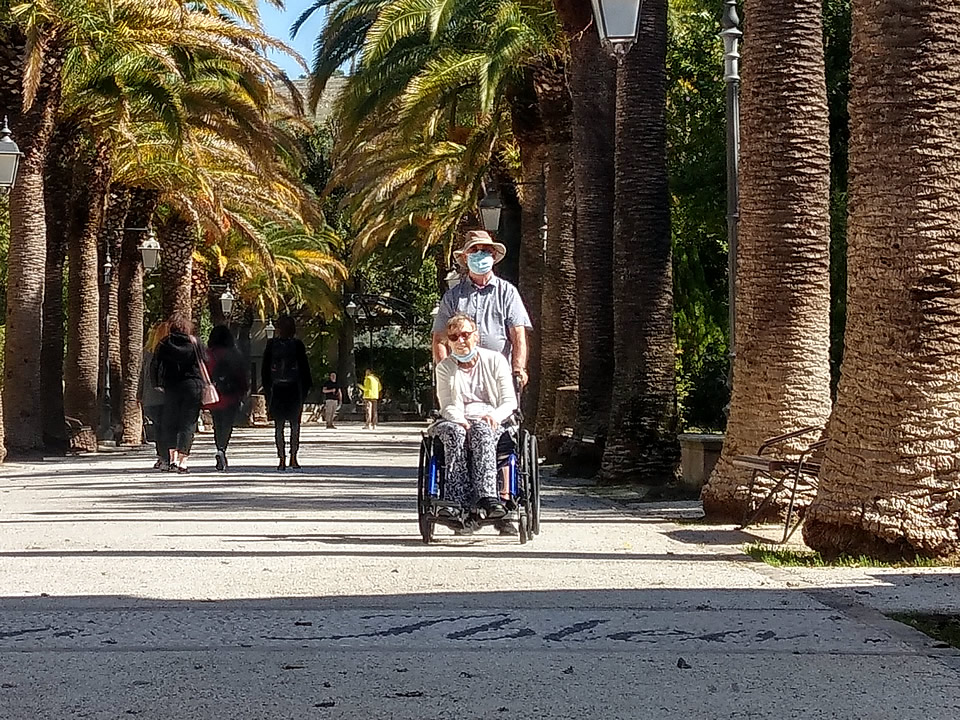 The service provided by Accessible Italian Holiday was exceptional. Vincenzo who ...
Brabant - Naples
Sainte-Catherine - France
29th June 2020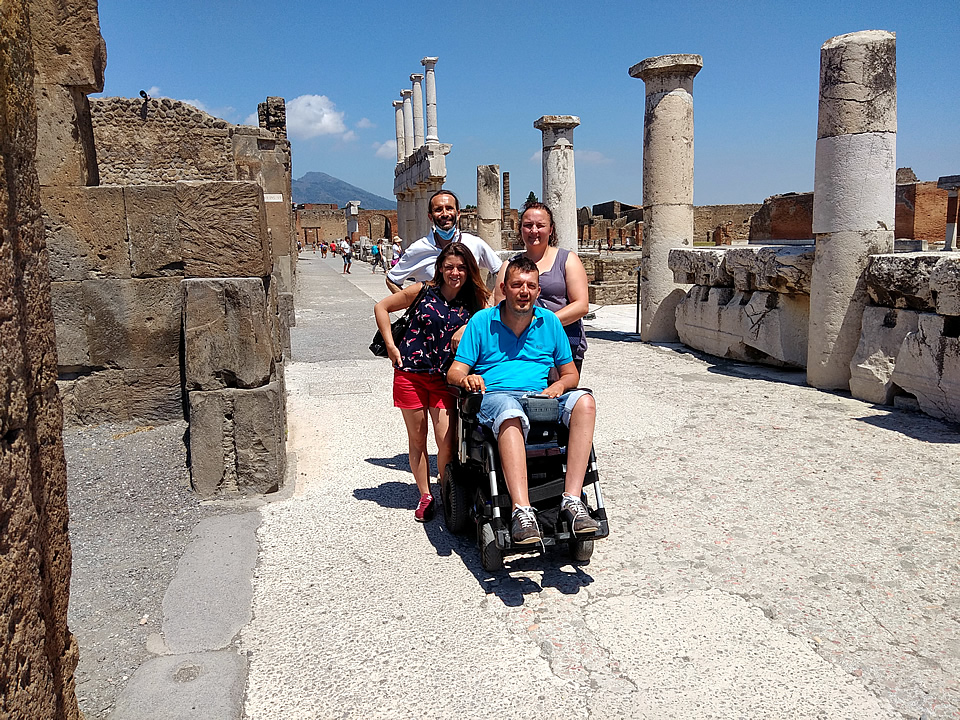 Prydun - Sicily
Hereford - UK
8th March 2020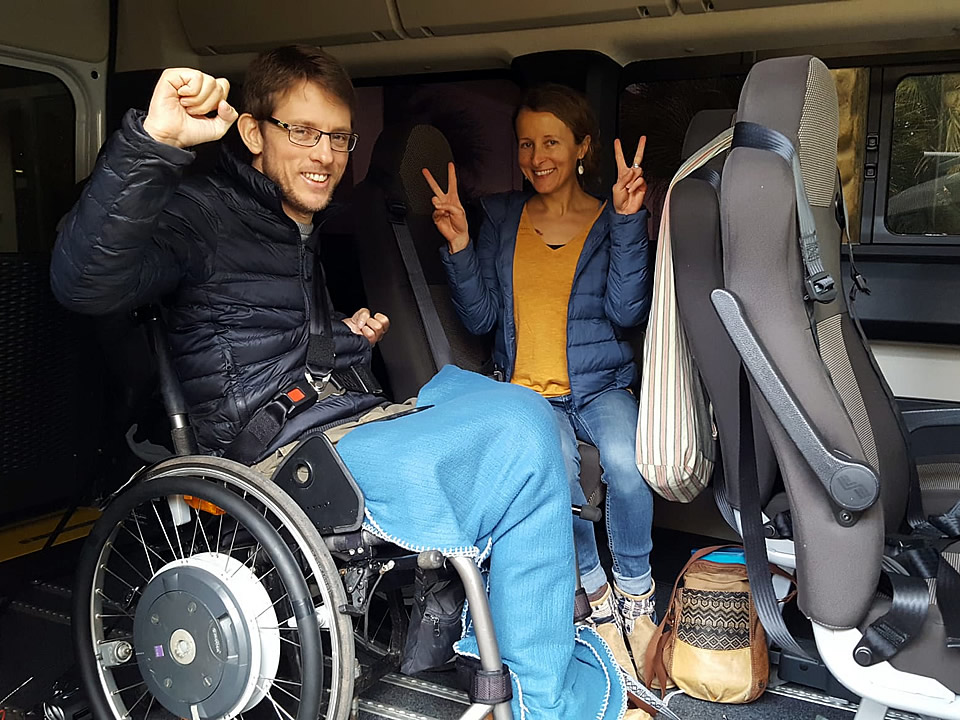 My husband ( who has a spinal cord injury and can't walk ) needed to make a last ...
Rudyk - Sorrento
New York - USA
31st October 2019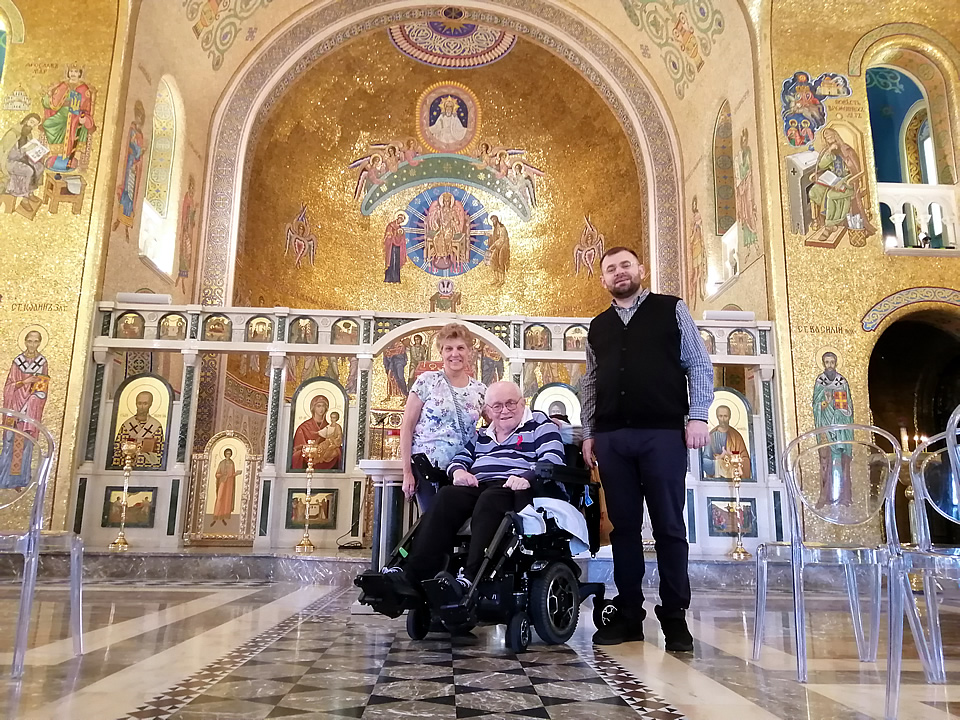 Molski- Sicily
Arizona - USA
19th September 2019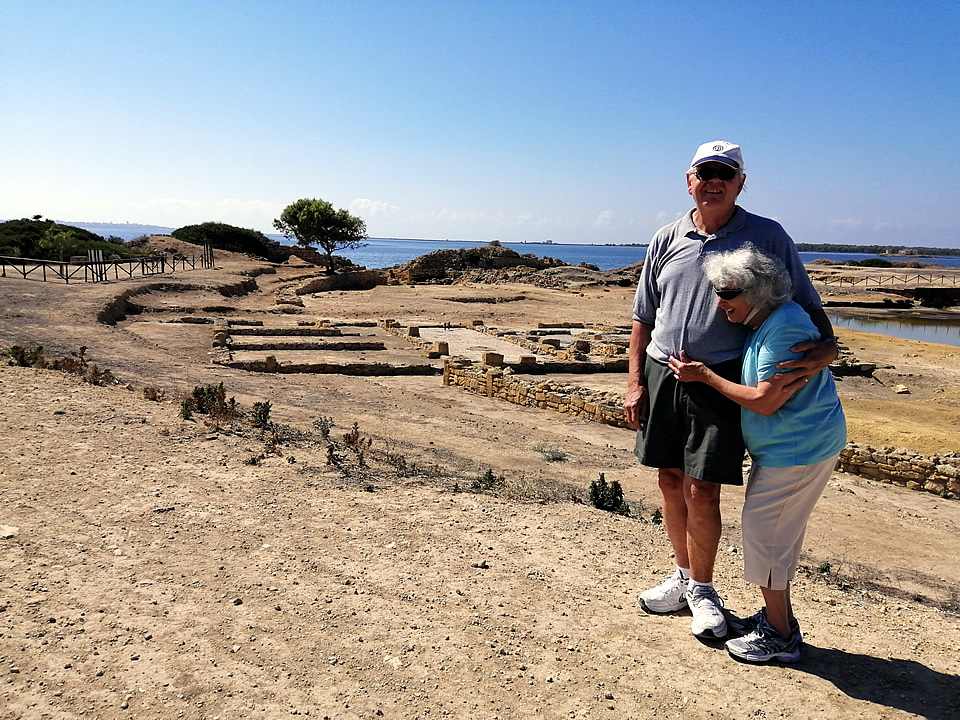 Enzo is a delight to work with. Made helpful suggestions that improved are overall ...
Burns - Bologna
Alpharetta - USA
5th August 2019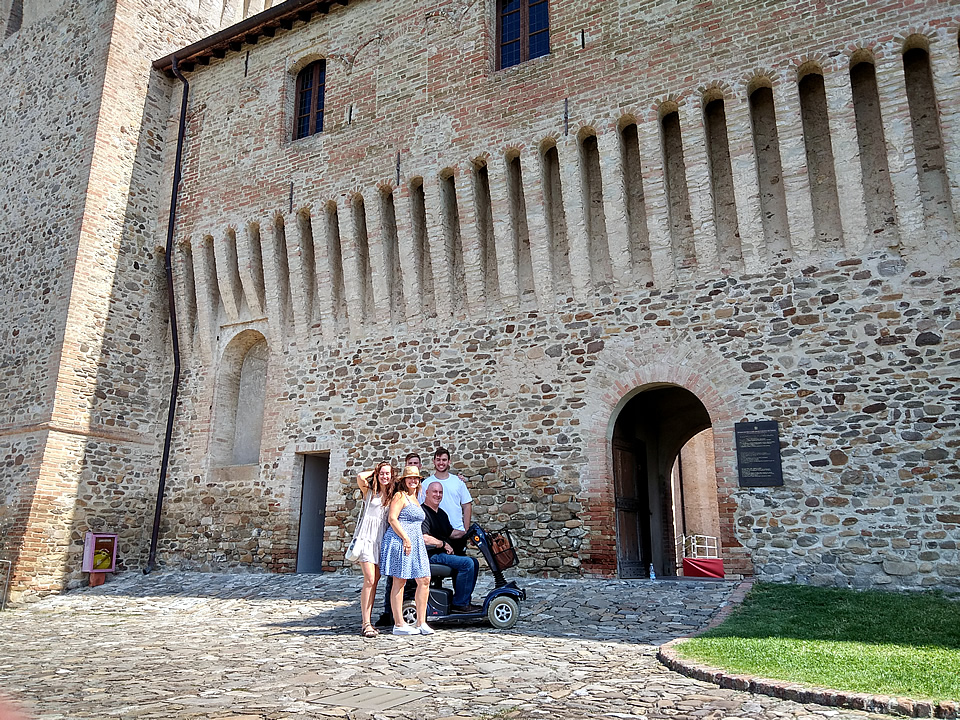 Jones - Rome
Melbourne - Australia
25th July 2019 Raaber - Venice, Lake Como, Florence
Tropiano - Umbria
Philadephia - USA
30th May 2019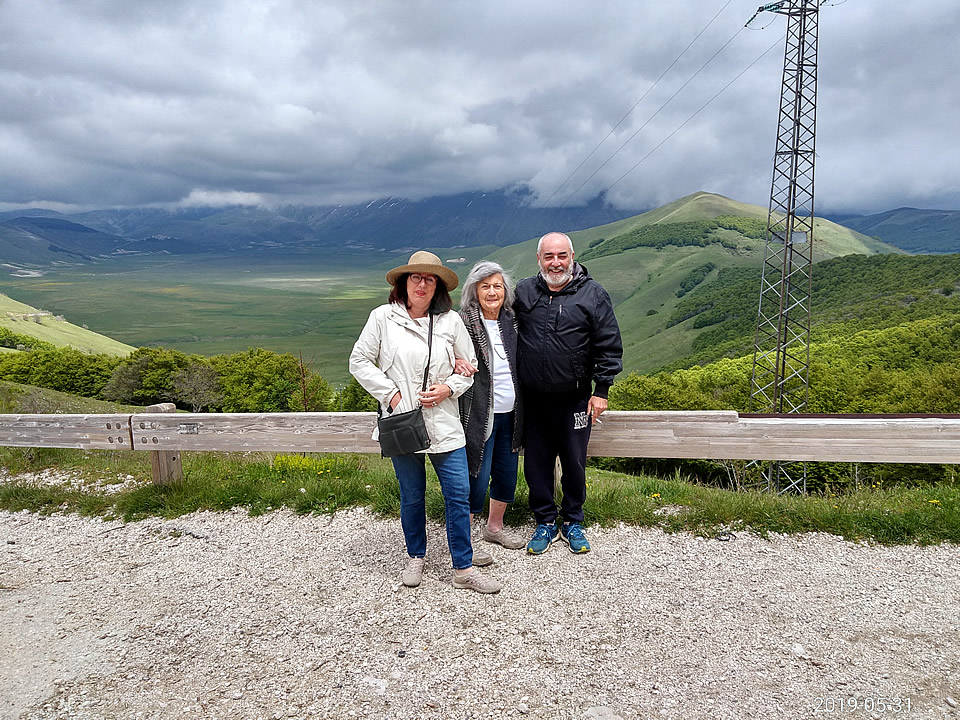 Stapley - Tuscany
Blue Mountains - Australia
17th May 2019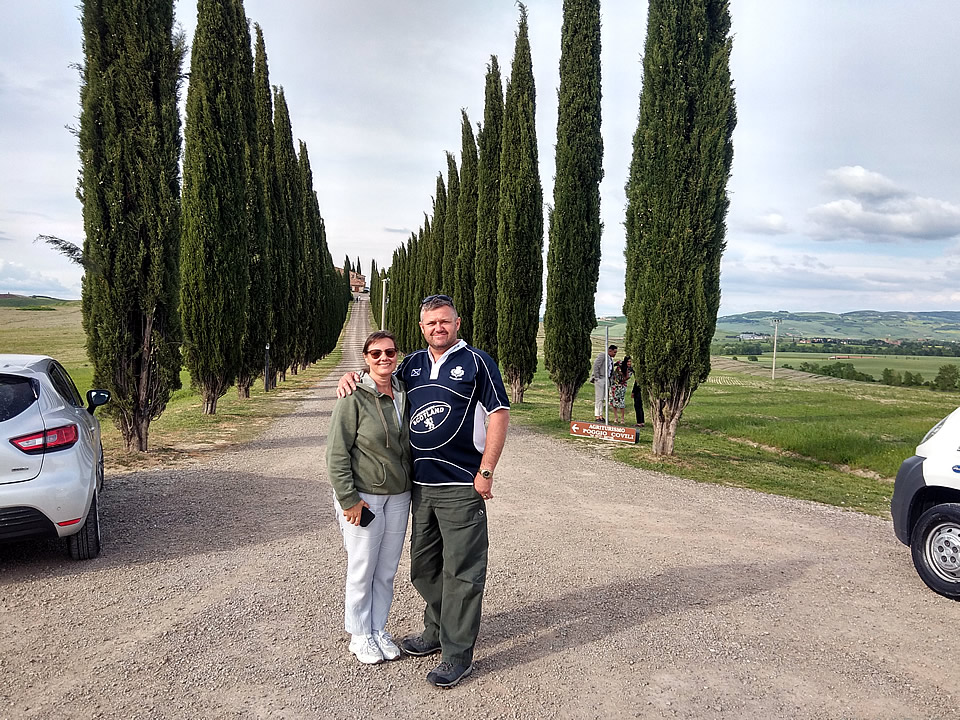 We booked two trips with Enzo, he was wonderful. At all times he made sure we got ...
Carreras - France, Swiss & Italy
Miami- USA
26th March 2019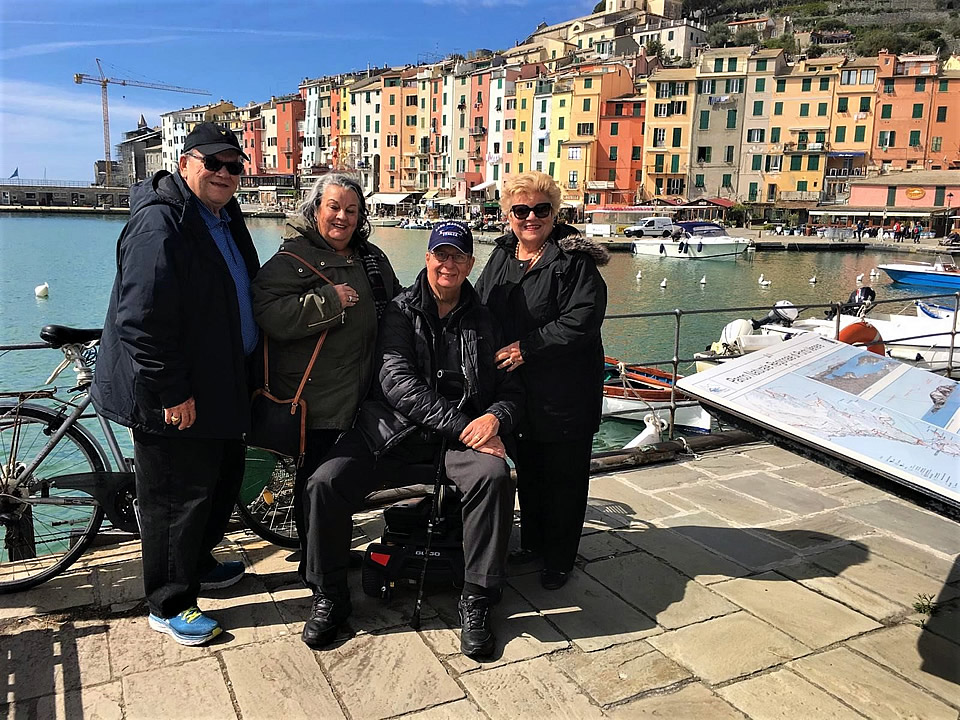 Whittle - Apulia
Cheltenham- UK
19th October 2018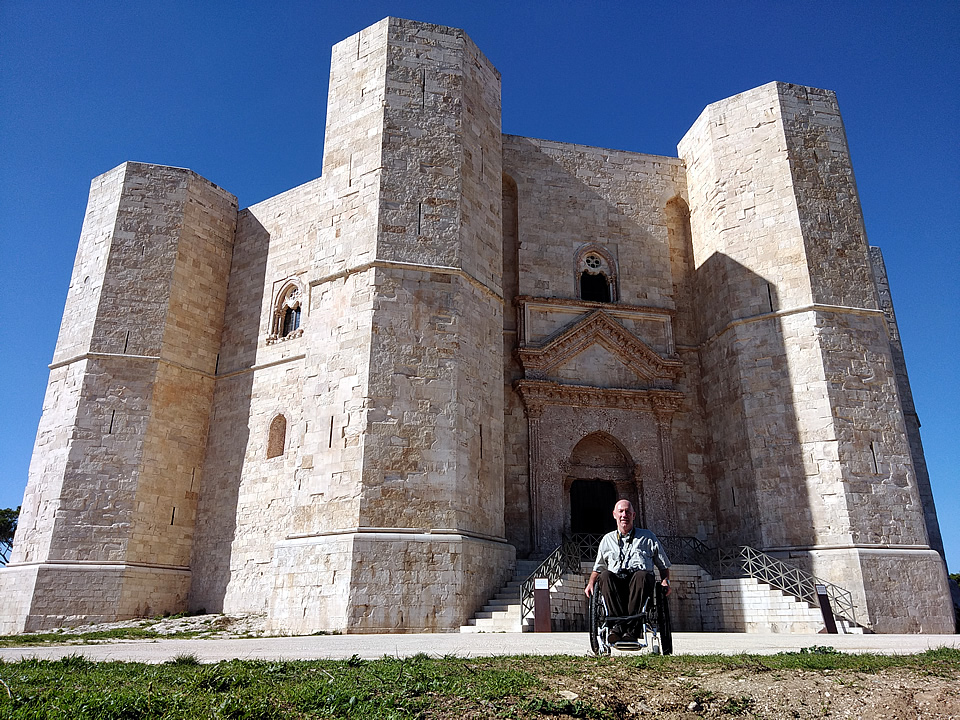 Scheer & Mallett - Apulia
Illinois- USA
5th October 2018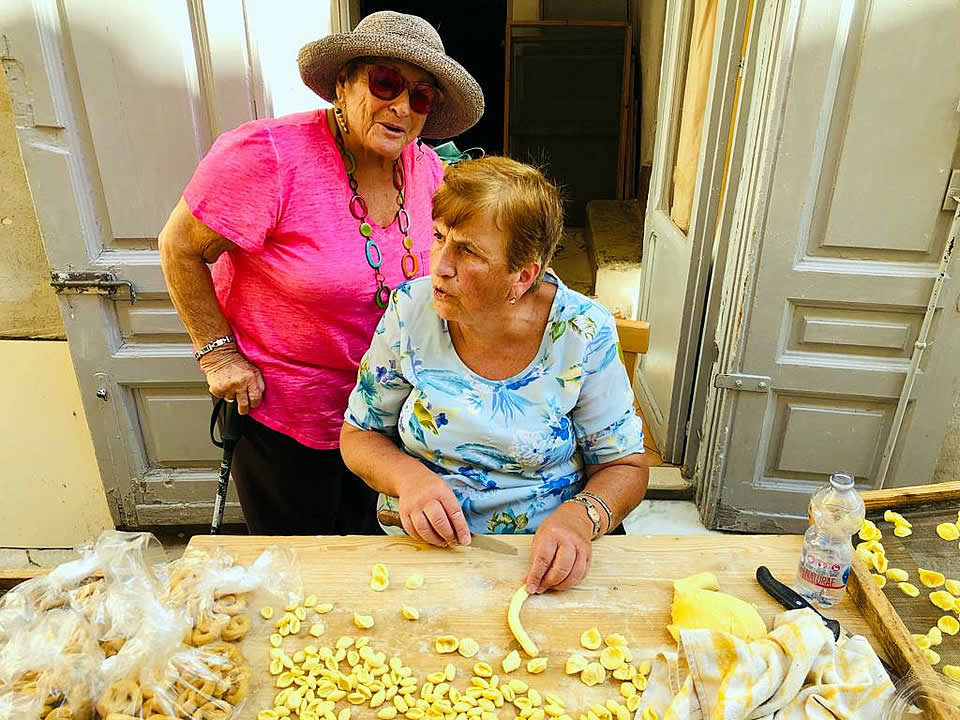 Thank you for a FABULOUS trip. We had so much fun. You were so kind , helpful and ...
Totta - Rome
Long Beach - USA
4th October 2018 Our guide was not only an excellent and reliable driver who met us on time ...
Pieples - Venice Rome Apulia
Miami- USA
14th September 2018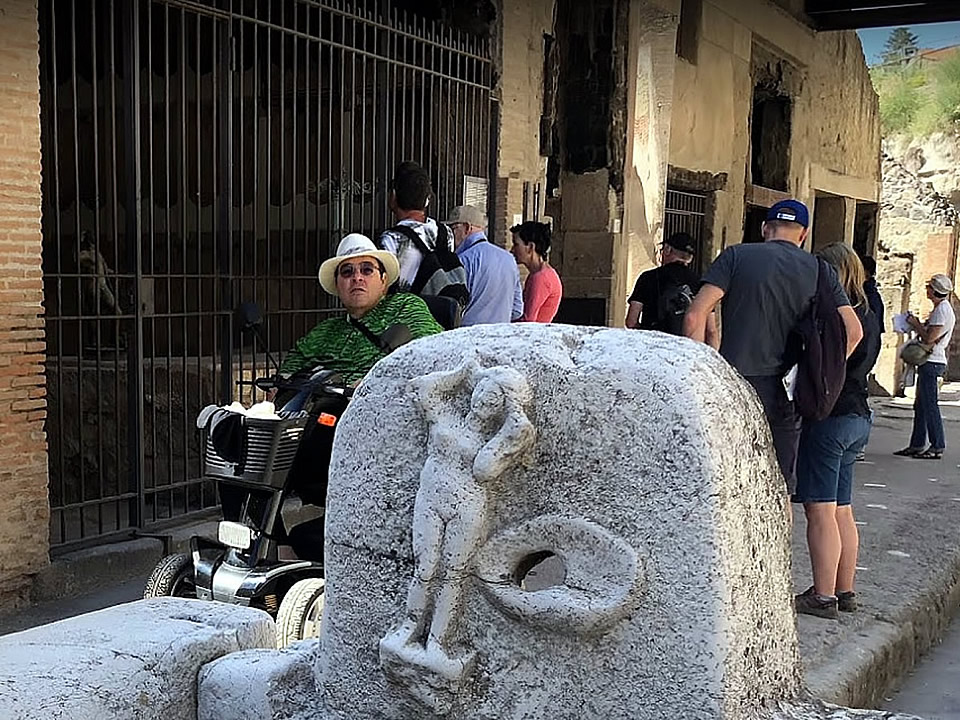 Our family of 4 had a wonderful trip because of Accessible Italian Holidays. Here ...