Treviso Wheelchair Accessible Tours Accessible
Tours
Treviso
Treviso Wheelchair Accessible Tours Veneto Excursions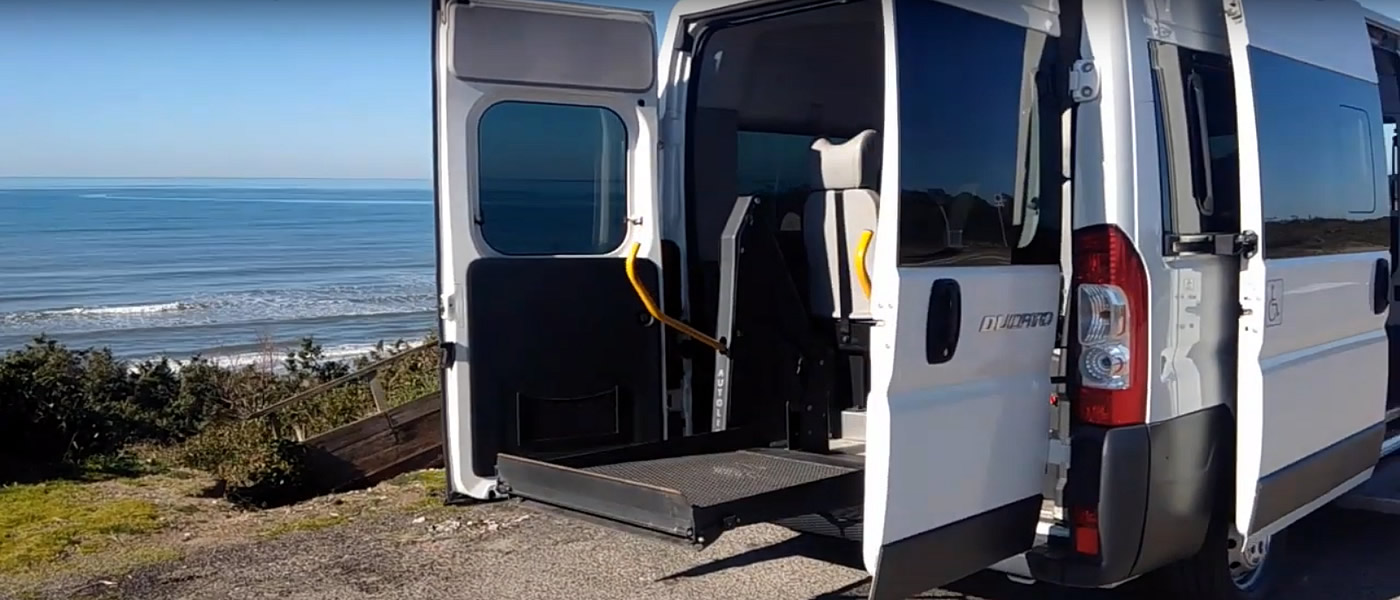 Our Adapted Van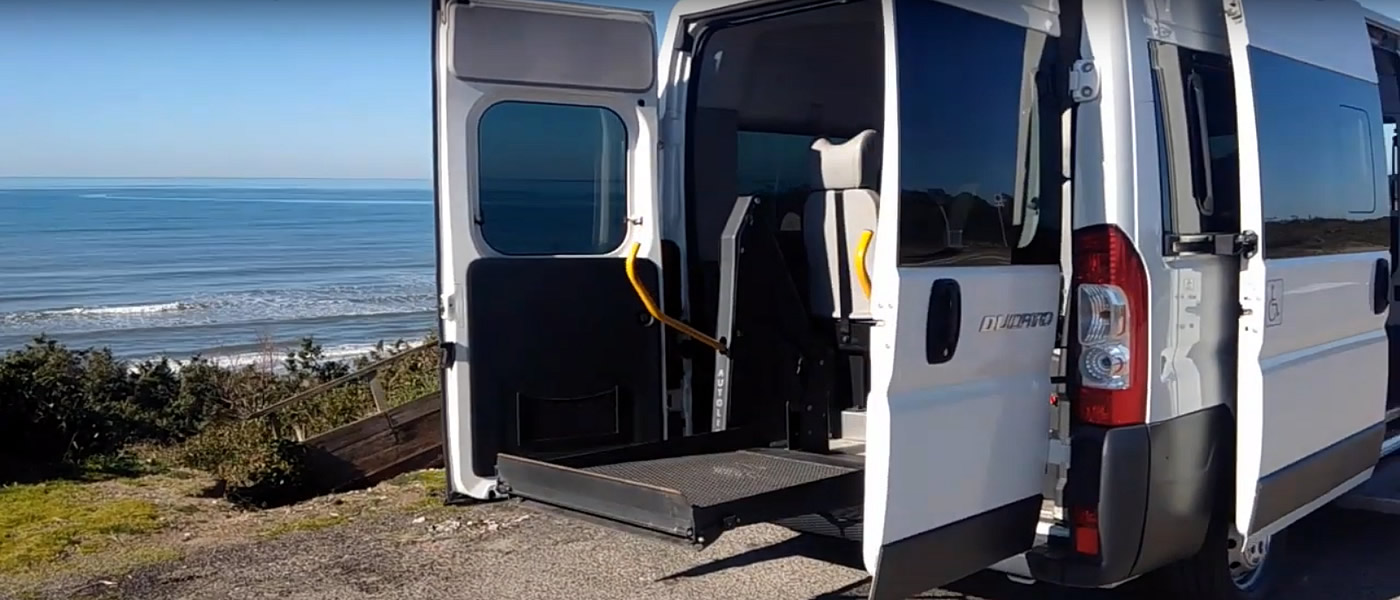 Treviso Wheelchair Accessible Tours
Among the Italian cities of art, Treviso wheelchair accessible tours is one of the most beautiful, but probably one of the most underrated.
Although not a noble and therefore popular city, Treviso allows you to fully immerse yourself in the calm and harmonious atmospheres of the city.
It gives you the opportunity to enjoy wonderful landscapes and quality food and wine itineraries.
Elegant, picturesque, romantic.
With its small size, Treviso wheelchair accessible tours, is a small jewel that can be visited easily in a single day, remaining enraptured.
Walking through the "Little Venice", city of water and art.
You can discover majestic architecture, religious buildings and also many suggestive views in the alleys overlooking the canals.
About its origins, it seems that the first settlement nucleus was Celtic.
Is name would derive from tarvos, a bull in Celtic, precisely because there would have been a bull market there.
However it is the Roman Tarvisium to assume a defined identity.
Private Treviso Wheelchair Accessible Tours
Disabled friendly Treviso wheelchair accessible tours with a professional guide.
Accessible Italian Holiday provide a safe and a full accessible tours around it at previewed itineraries.
Visit this rich and fascinating land with a specialized tourist guide.
Adapted van transportation specifically designed for disabled tourists traveling on holiday to Treviso in Veneto.
Touring Treviso
Treviso wheelchair accessible tours, is the typical day trip.
All those people looking for relaxation after a full immersion in the beautiful and chaotic Venice.
The historic center of Treviso is truly enchanting with its canals, the most famous of which are the Cagnan Canal and the Buranelli Canal.
The majestic Piazza dei Signori with the Palazzo dei Trecento, the Civic Tower and the Loggia dei Cavalieri.
The Market of Fish, the Duo of Treviso, the Palace of the Podestà and the Cathedral of St Peter.
The latter is enclosed by the walls, the original Roman and then medieval, which can still be crossed today through three gates.
Porta Altinia, Porta Santi Quaranta and the beautiful Porta San Tommaso.
Find some time to sit in a historic cafe and enjoy a good Tiramisu'.
Seems to have been born right here in Treviso.
The Venetian cuisine is really greedy.
If you are planning to visit Treviso and its surroundings, prepare to try the delights of the local cuisine.
Booking & Travel
Treviso wheelchair accessible tours Veneto disabled excursions.
Unmissable visit at it with our Venice Accessible Tours.
Specifically tailored to wheelchair users, reduced mobility persons and disabled with an adapted van.
Treviso Wheelchair Users Accessible Services
Veneto Wheelchair Friendly Accessible Hotels
Day – Venice, Tuscany
Sacramento – USA
5th May 2022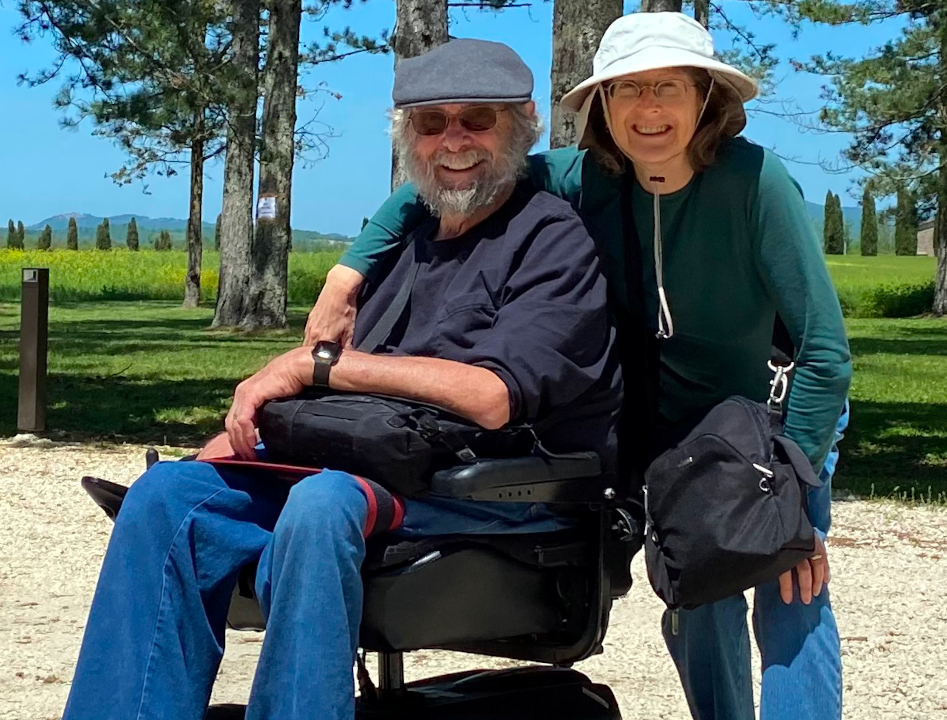 Vincenzo is superb in every way. He is extremely thorough, conscientious and honest …
Samuel & Watkiss – Sicily
Samuel & Watkiss Families
Merton – UK
21st September 2021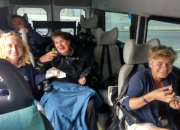 Birgisdottir – Milan
Akureyri – Iceland
15th September 2021 I contacted Accessible Italian Holiday with a very short notice about a transfer from …
Bonelli – Umbria
Gozo – Malta
13rd September 2021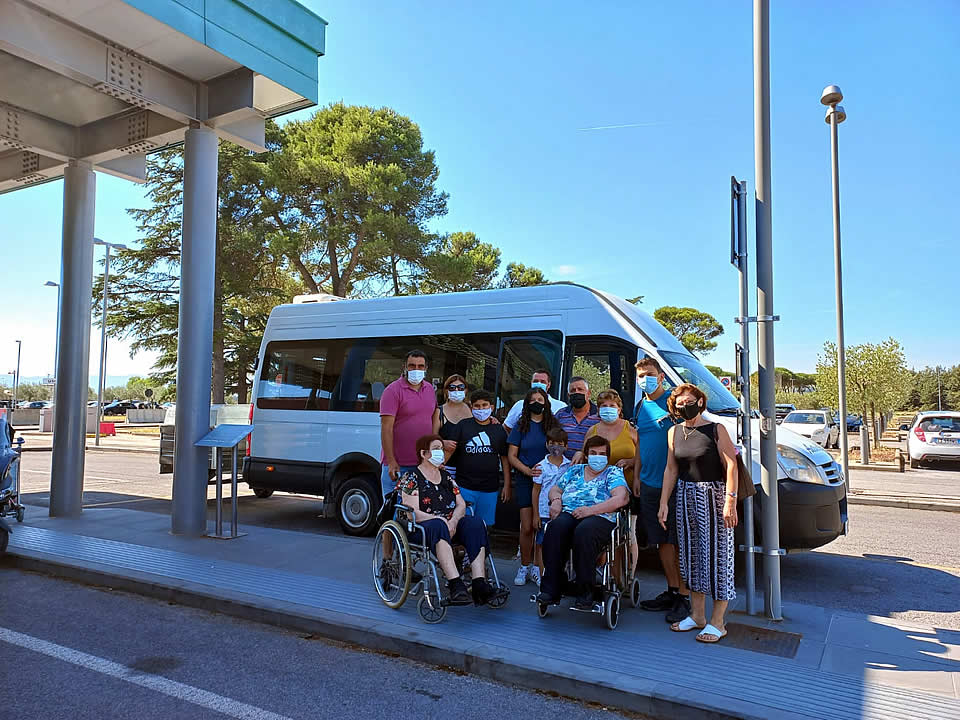 Reifein – Pisa
Atlanta – USA
16th August 2021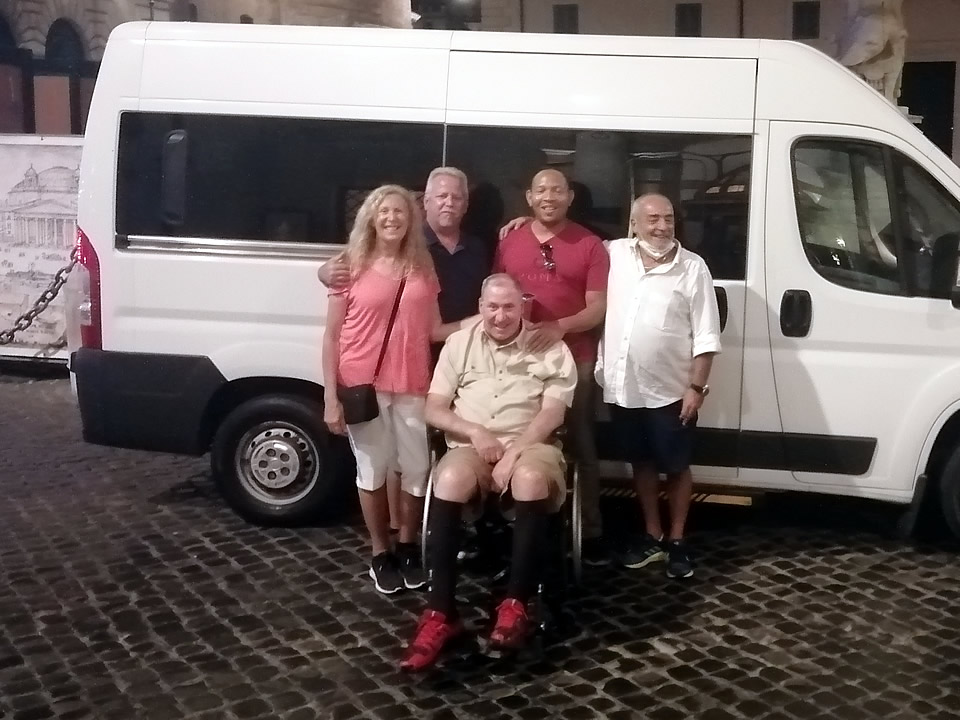 Thompson – Sicily
Triq I Assedju – Malta
20th October 2020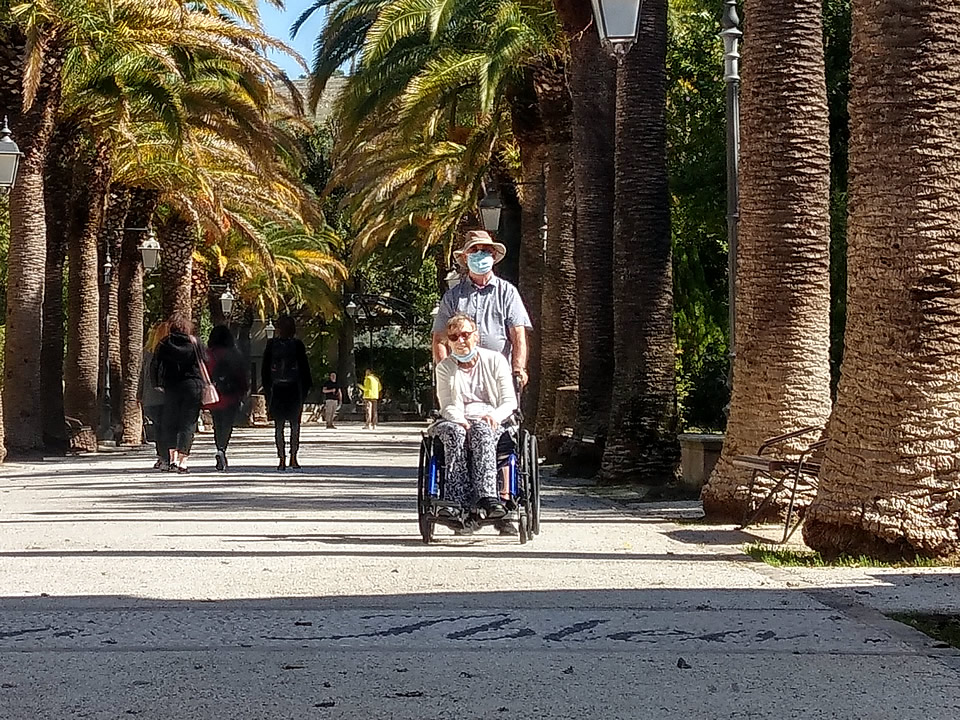 The service provided by Accessible Italian Holiday was exceptional. Vincenzo who …
Brabant – Naples
Sainte-Catherine – France
29th June 2020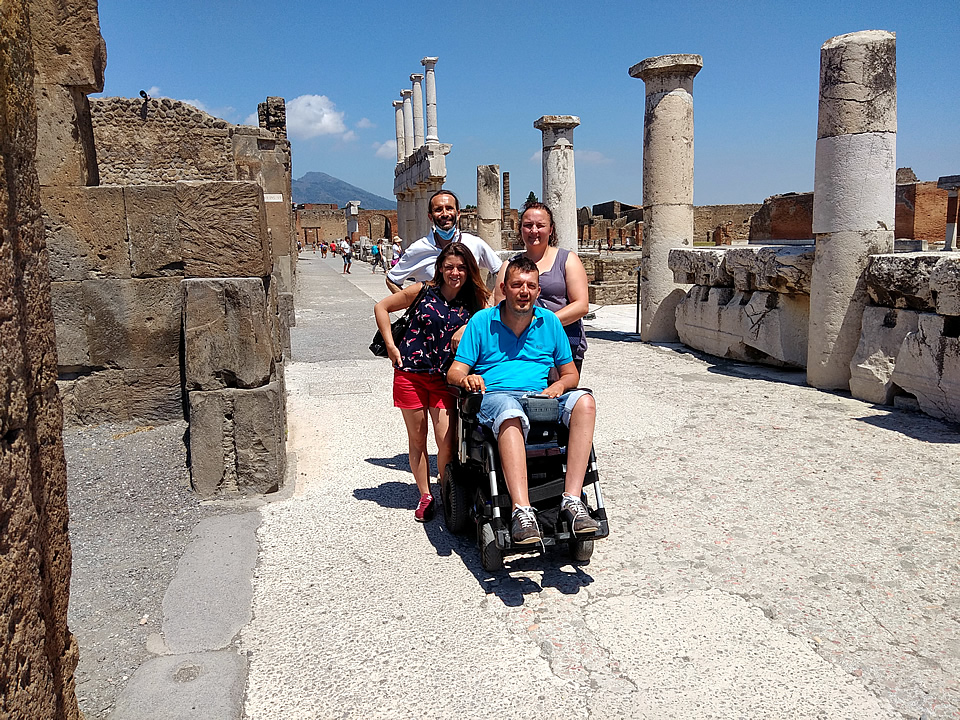 Prydun – Sicily
Hereford – UK
8th March 2020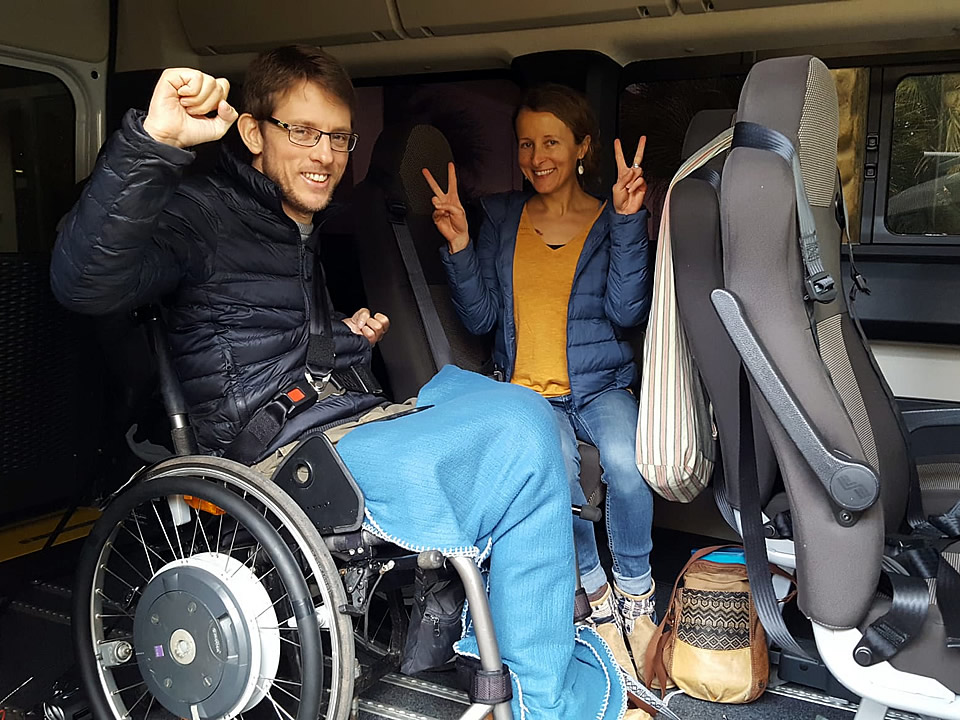 My husband ( who has a spinal cord injury and can't walk ) needed to make a last …
Rudyk – Sorrento
New York – USA
31st October 2019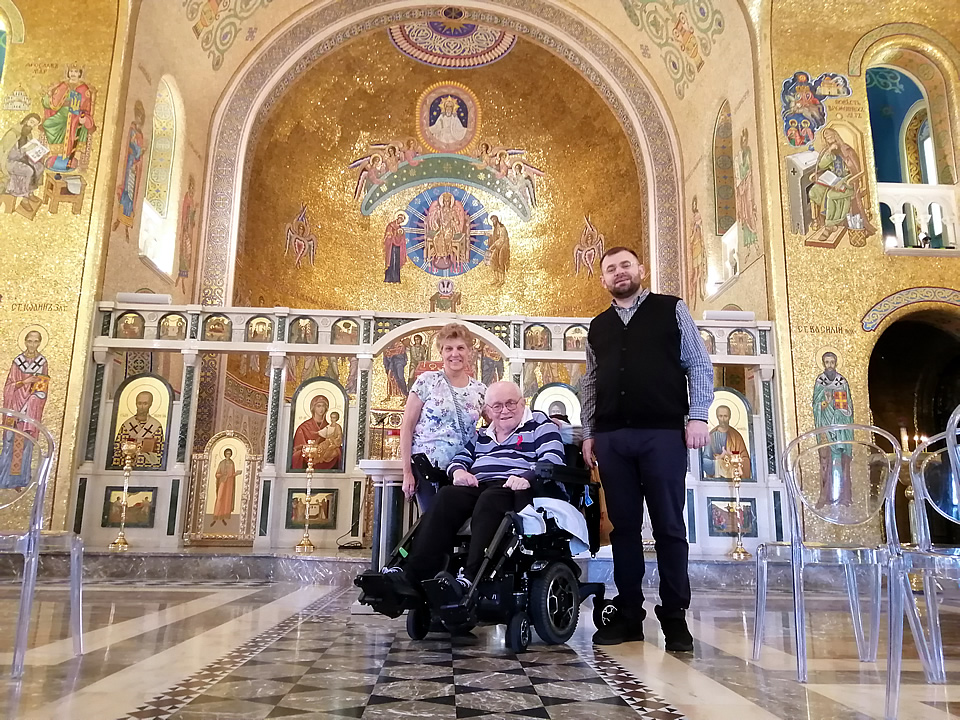 Molski- Sicily
Arizona – USA
19th September 2019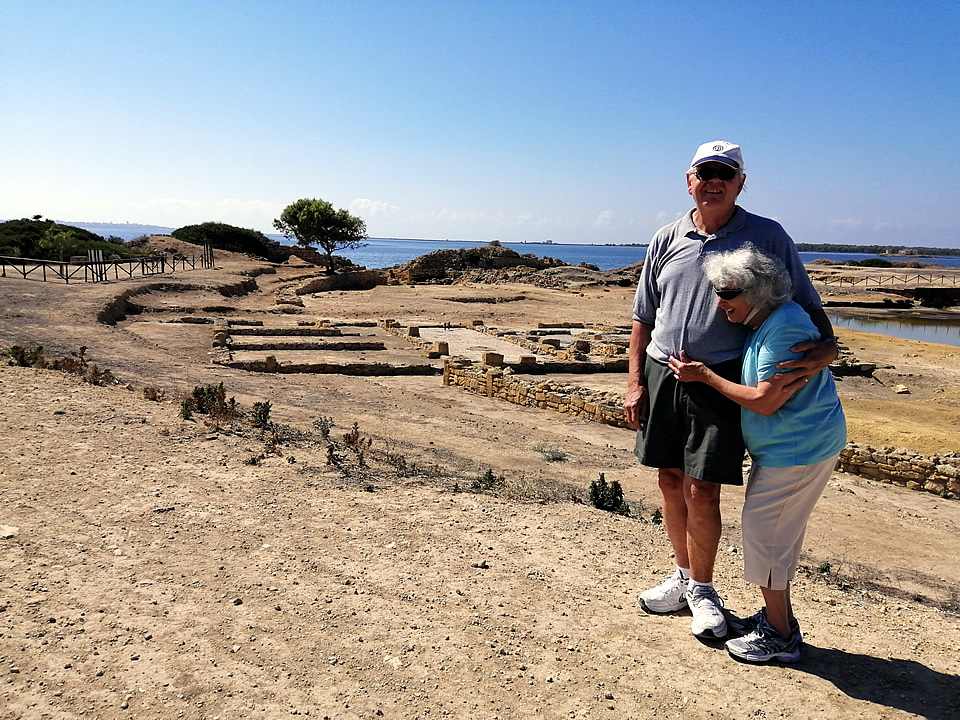 Enzo is a delight to work with. Made helpful suggestions that improved are overall …
Burns – Bologna
Alpharetta – USA
5th August 2019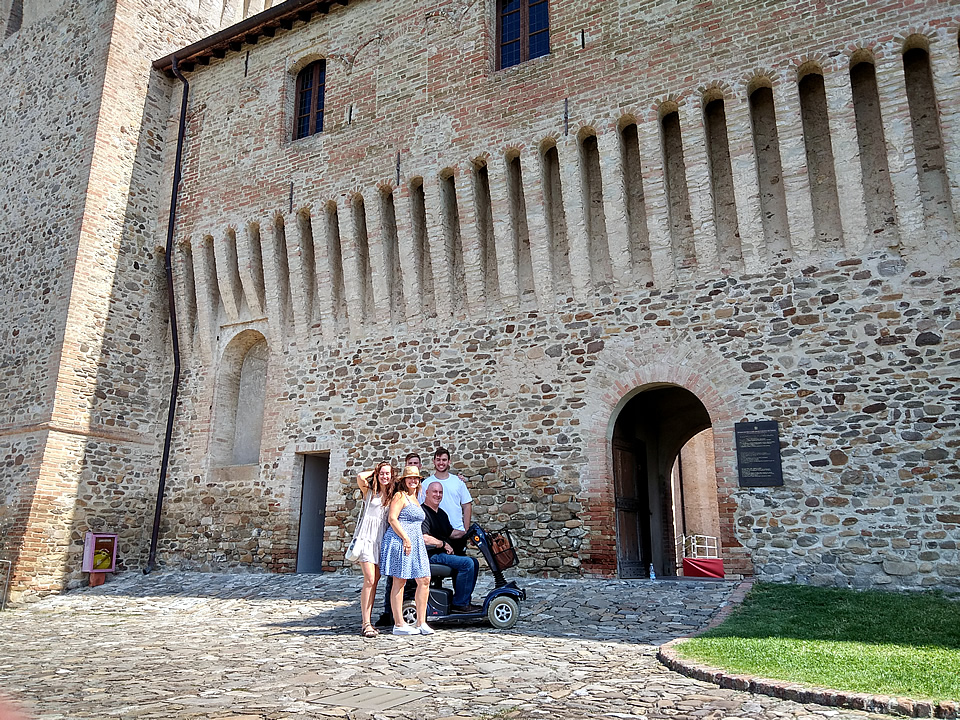 Jones – Rome
Melbourne – Australia
25th July 2019 Raaber – Venice, Lake Como, Florence
Tropiano – Umbria
Philadephia – USA
30th May 2019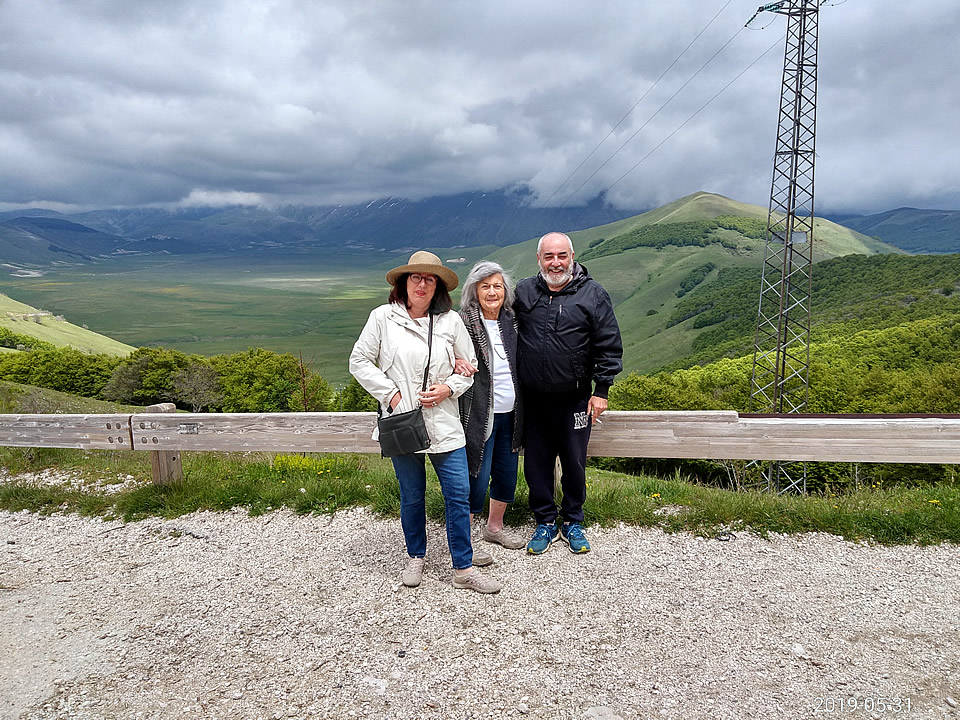 Stapley – Tuscany
Blue Mountains – Australia
17th May 2019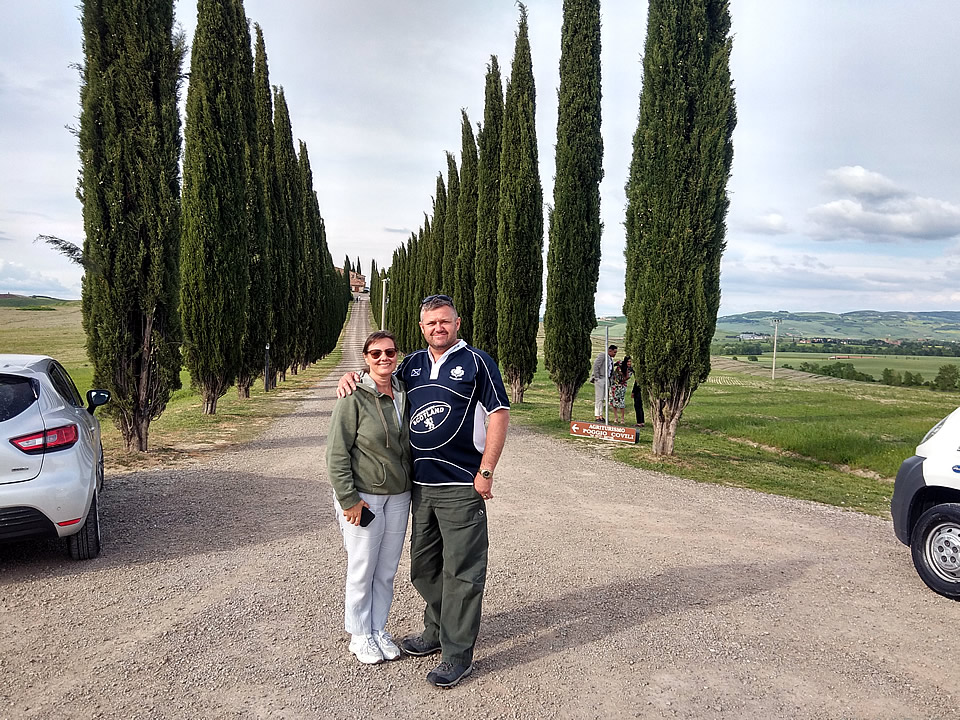 We booked two trips with Enzo, he was wonderful. At all times he made sure we got …
Carreras – France, Swiss & Italy
Miami- USA
26th March 2019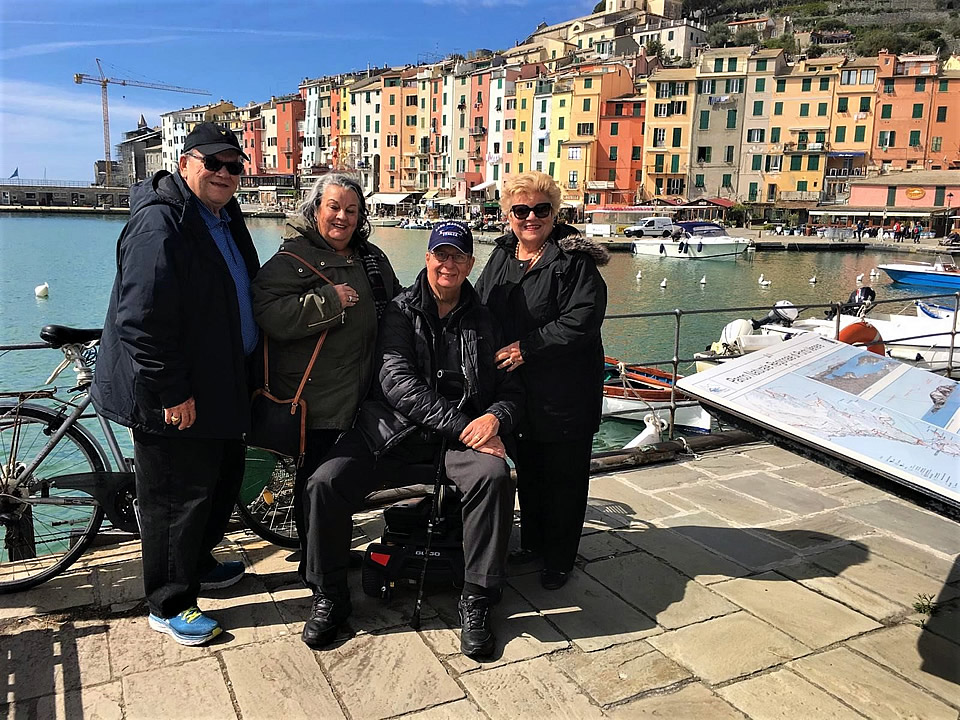 Whittle – Apulia
Cheltenham- UK
19th October 2018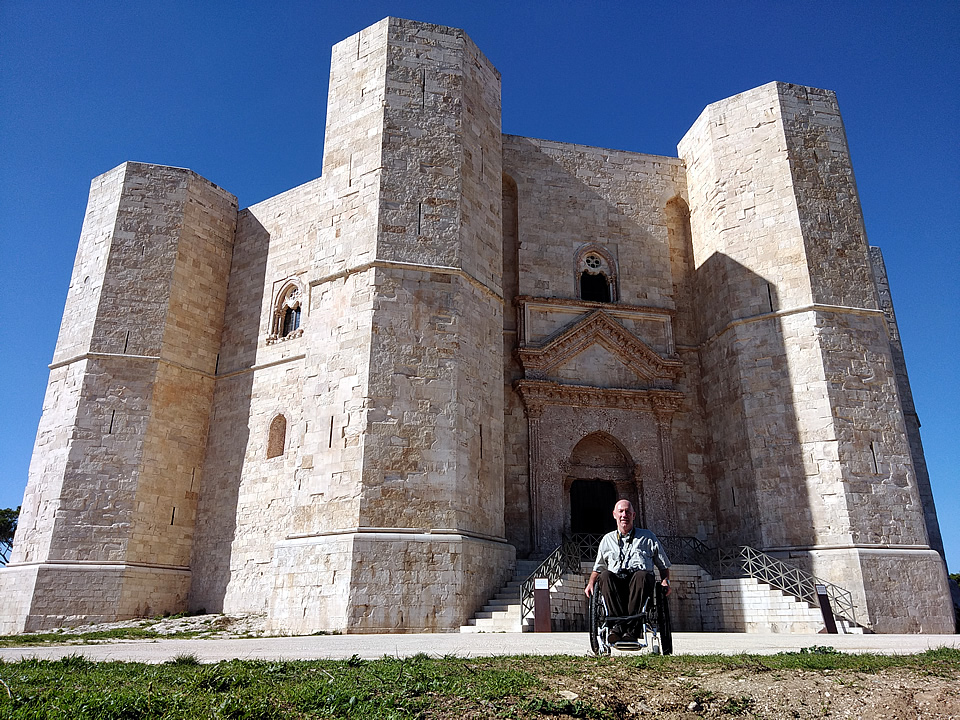 Scheer & Mallett – Apulia
Illinois- USA
5th October 2018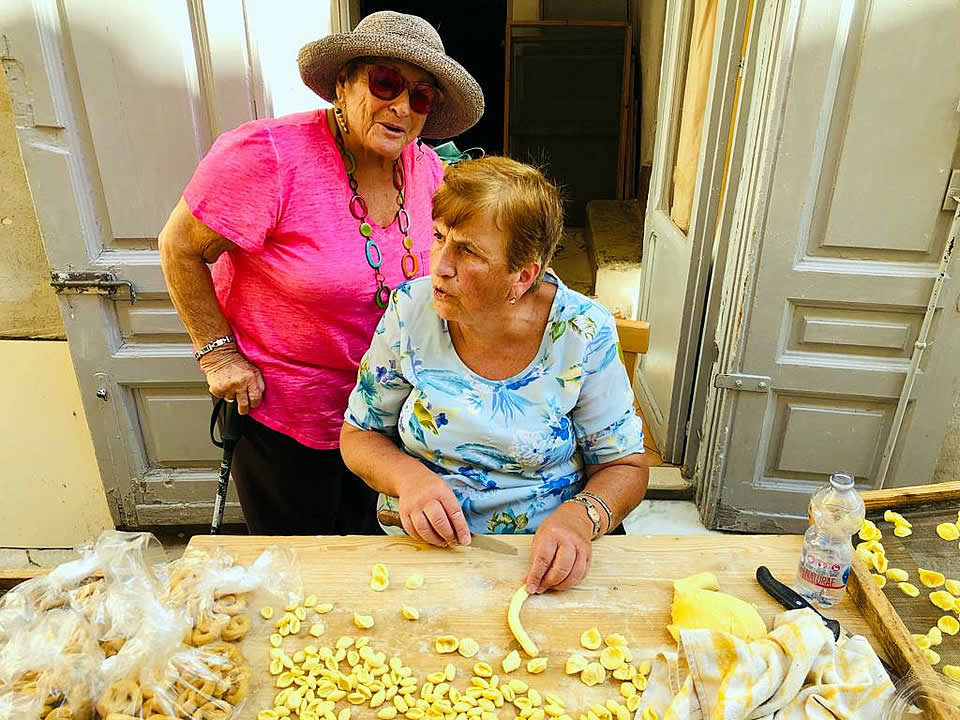 Thank you for a FABULOUS trip. We had so much fun. You were so kind , helpful and …
Totta – Rome
Long Beach – USA
4th October 2018 Our guide was not only an excellent and reliable driver who met us on time …
Pieples – Venice Rome Apulia
Miami- USA
14th September 2018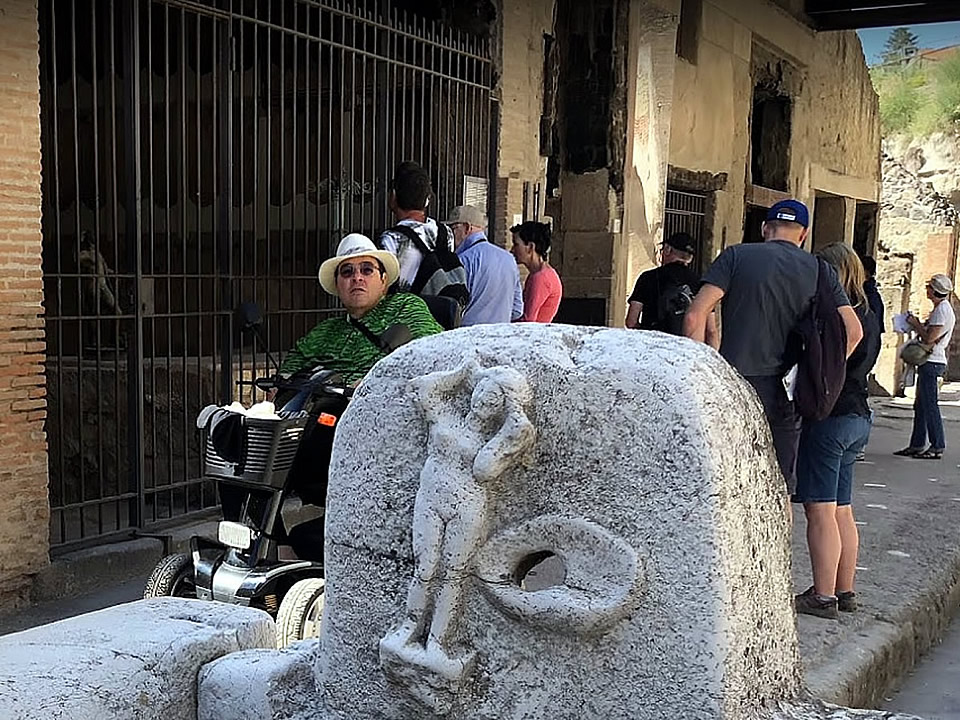 Our family of 4 had a wonderful trip because of Accessible Italian Holidays. Here …