capodimonte-museum.jpeg Accessible
Tours
of
San Gennaro
Catacombs
Catacombs of San Gennaro Wheelchair Accessible Tours Naples Excursions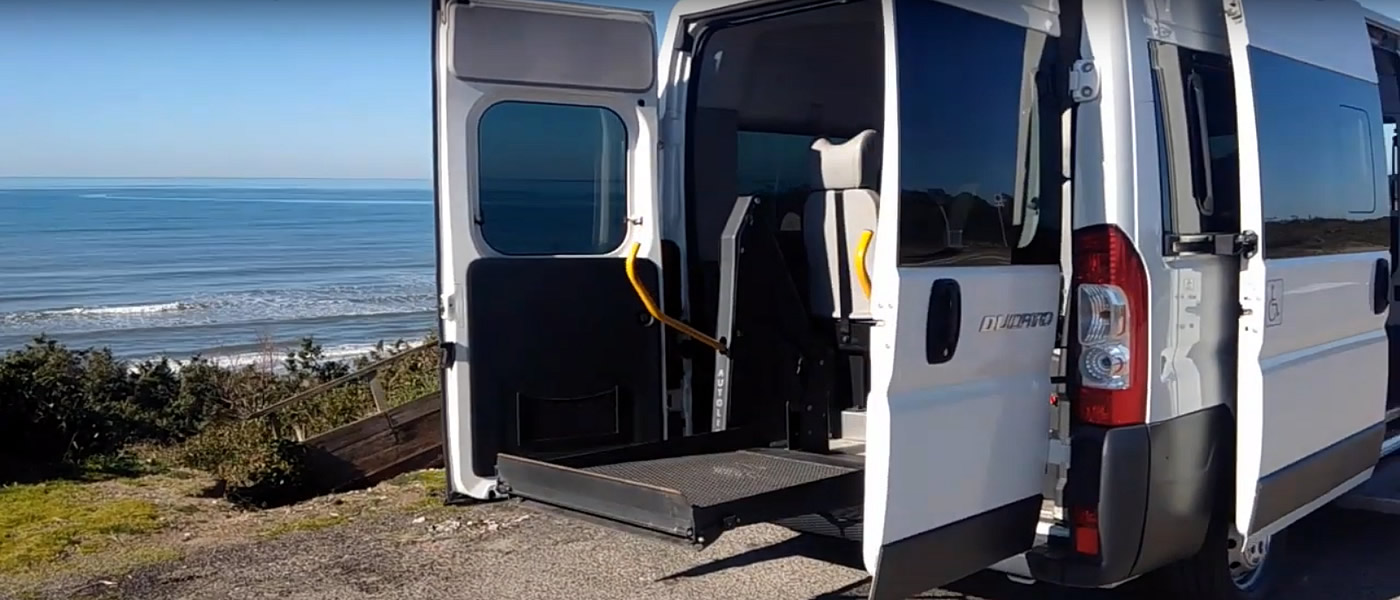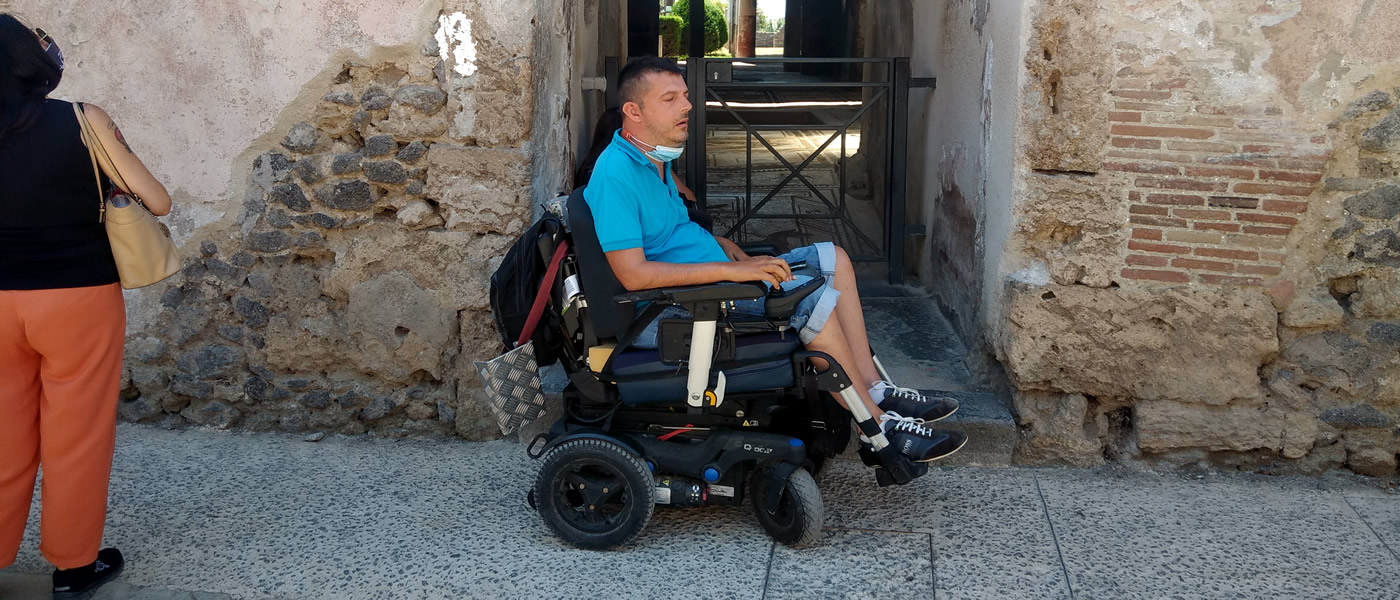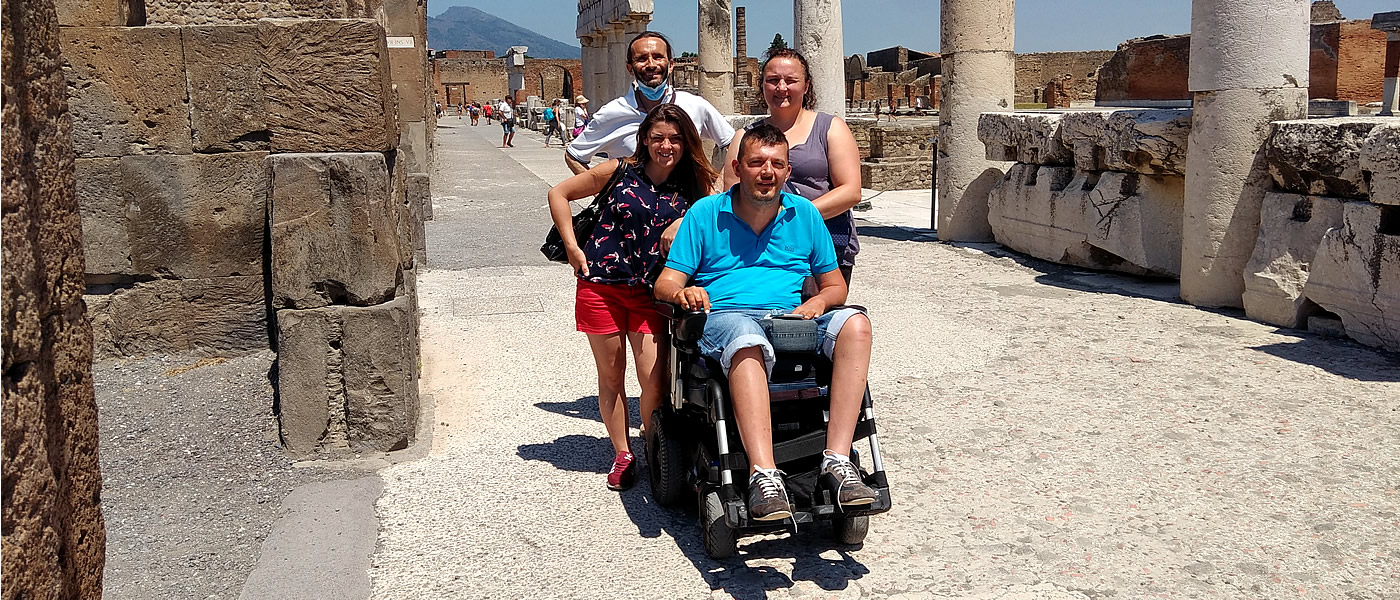 Our Adapted Van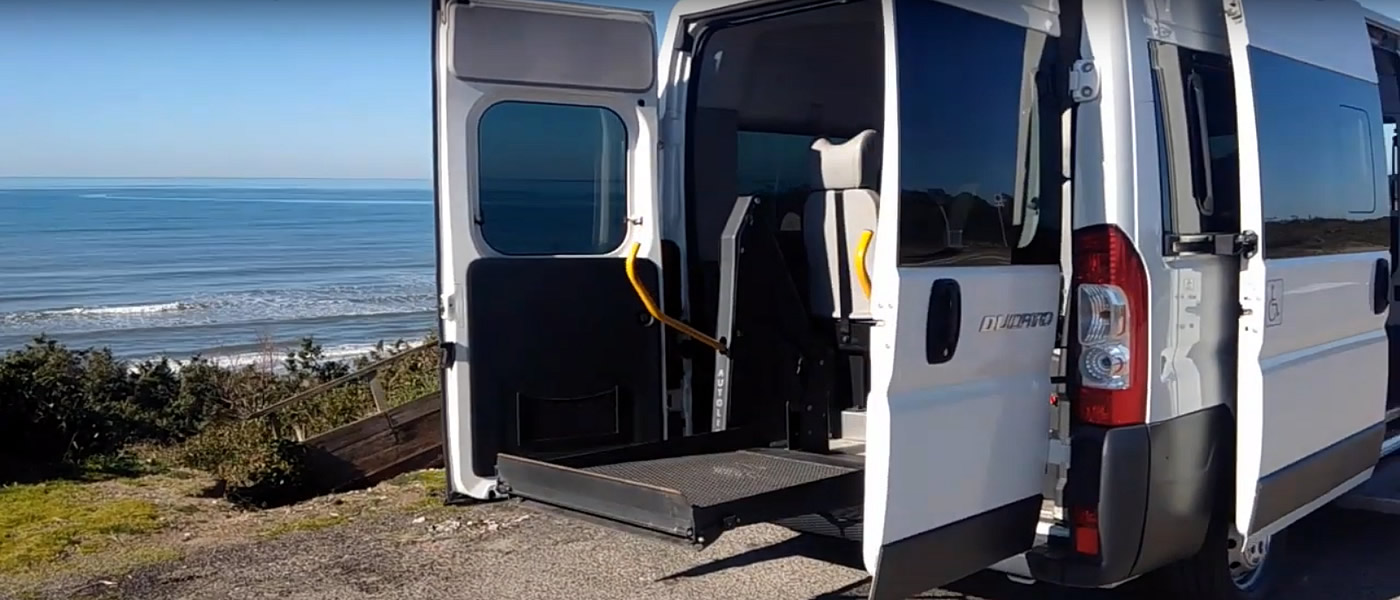 Herculaneum
Pompeii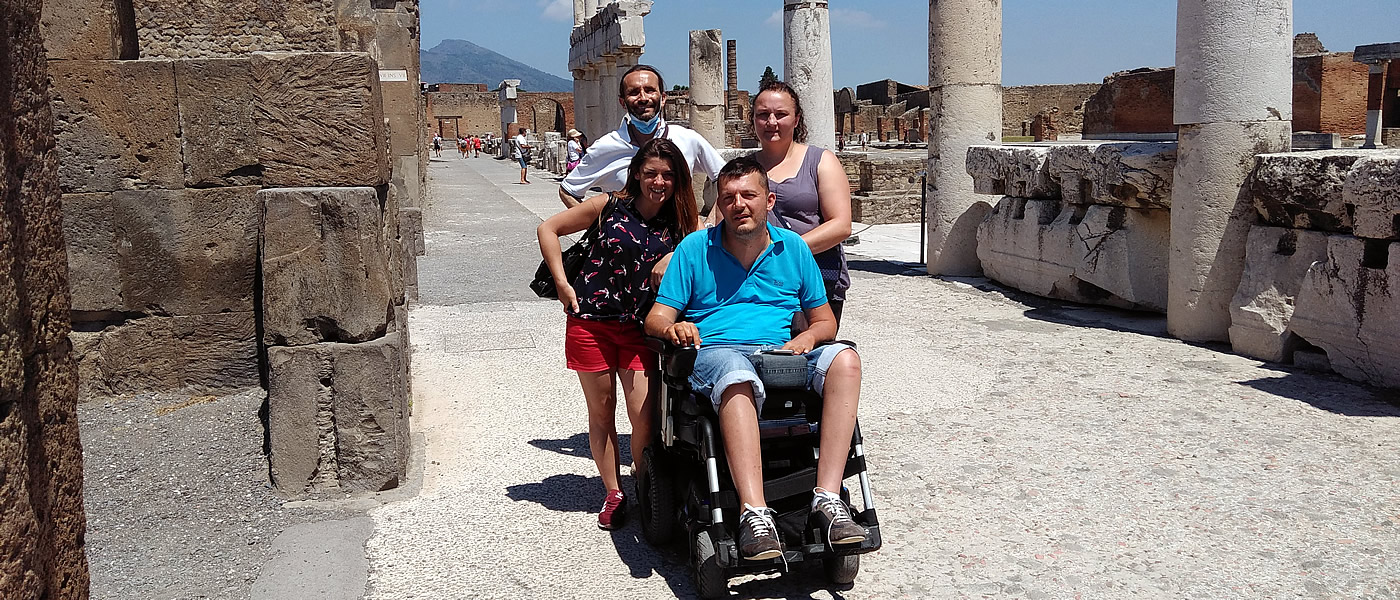 Catacombs of San Gennaro Wheelchair Accessible Tours
Catacombs of San Gennaro wheelchair accessible tours, is a journey through the history of Christianity.
It is the most important monument of Christianity in Naples.
At the foot of the Capodimonte hill, a short distance from the historic center of Naples, the Sanità district is a district to visit above and below.
In its bowels, below street level, there is an underground city that houses the catacombs.
The Catacombs of San Gennaro are ancient cemetery areas located in the subsoil of Naples and which date back to the II and III centuries.
They represent one of the oldest monuments of Christianity in the city in the shadow of Vesuvius.
Here are the tombs of the Neapolitan bishops.
The monumental complex of San Gennaro adds the vision of grandiose underground architecture, of frescoes from different eras, ranging from the end of the II to the X century, of splendid mosaics brought to light in recent excavations.
The iconographic documentation, in color and black and white, is exceptional.
Specially designed and created to give the reader an exact idea of the richness and beauty of the monument.
Private Catacombs of San Gennaro Wheelchair Accessible Tours
Naples and Sorrento disabled friendly accessible guided tours and cruise shore excursions.
Accessible Italian Holiday provide a safe and a full Catacombs of San Gennaro wheelchair accessible tours accessible tours around it at previewed itineraries.
Visit this rich and fascinating archeological site with a specialist tourist guide.
Adapted van transportation specifically designed for disabled tourists traveling on holiday to Italy.
Touring Catacombs of San Gennaro
The Catacombs of San Gennaro, are arranged on two non-overlapping levels.
Both characterized by much larger spaces than the more famous Roman catacombs.
This is due to the malleability and resistance of the tuff, today divided into lower catacomb and upper catacomb.
According to the historical reconstruction, they were born as the sepulcher of a rich Roman family who then donated them to the Christian community.
The elements that most characterize the upper catacomb are the small "crypt of the bishops" and the majestic "basilica maior" (a real underground basilica).
The first, located near the tomb of San Gennaro where some of the first Neapolitan bishops were buried.
The second is the result of an extensive transformation of the nearby rooms carried out when, in the V century, San Gennaro was transferred.
Booking & Travel
Catacombs of San Gennaro wheelchair accessible tours.
Unmissable visit at it with our Naples & Sorrento Accessible Tours.
Specifically tailored to wheelchair users, reduced mobility persons and disabled with an adapted van.
Naples and Sorrento Wheelchair Accessible Services
Naples and Sorrento Wheelchair Friendly Hotels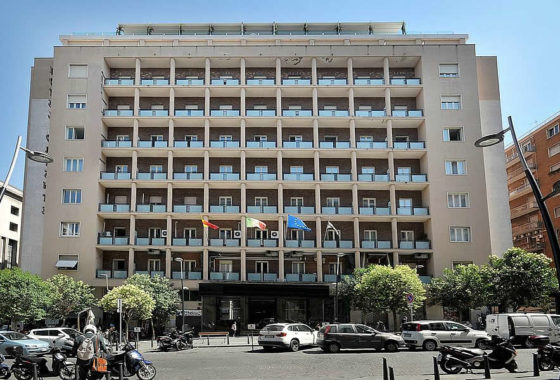 Naples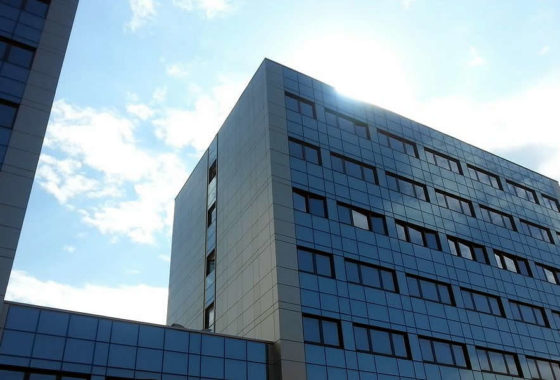 Naples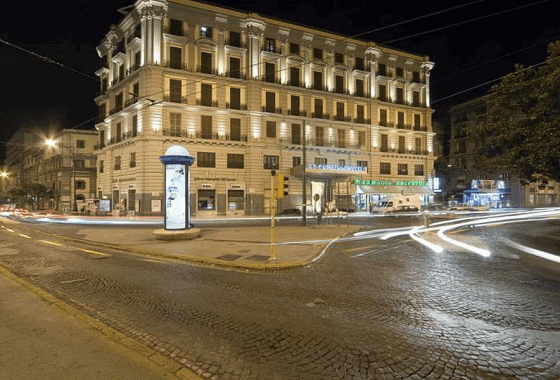 Naples
Day – Venice, Tuscany
Sacramento – USA
5th May 2022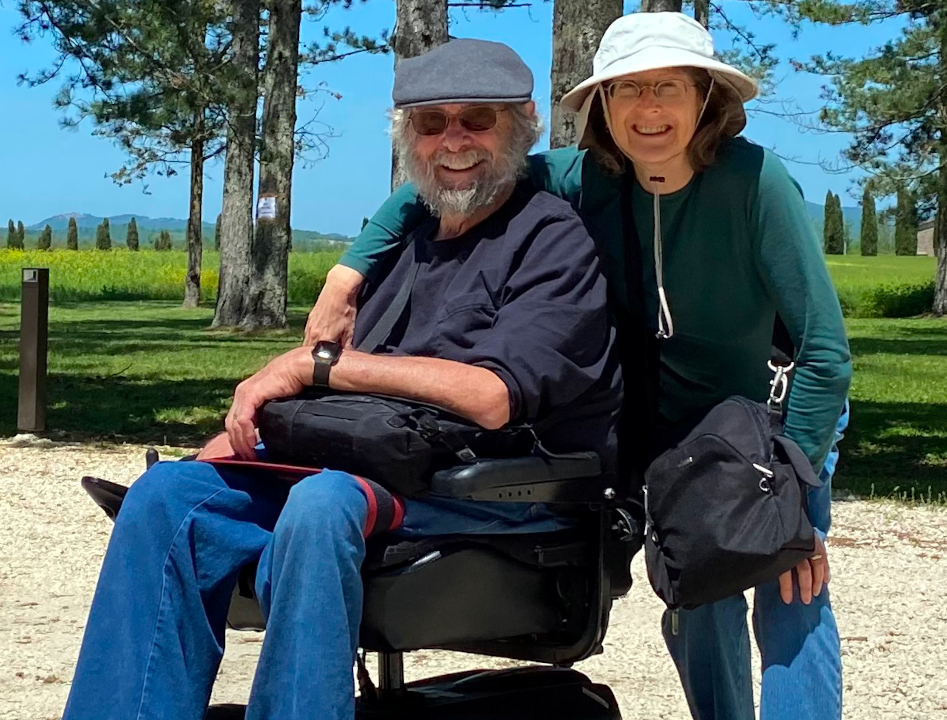 Vincenzo is superb in every way. He is extremely thorough, conscientious and honest …
Samuel & Watkiss – Sicily
Samuel & Watkiss Families
Merton – UK
21st September 2021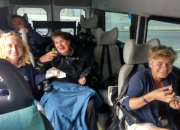 Birgisdottir – Milan
Akureyri – Iceland
15th September 2021 I contacted Accessible Italian Holiday with a very short notice about a transfer from …
Bonelli – Umbria
Gozo – Malta
13rd September 2021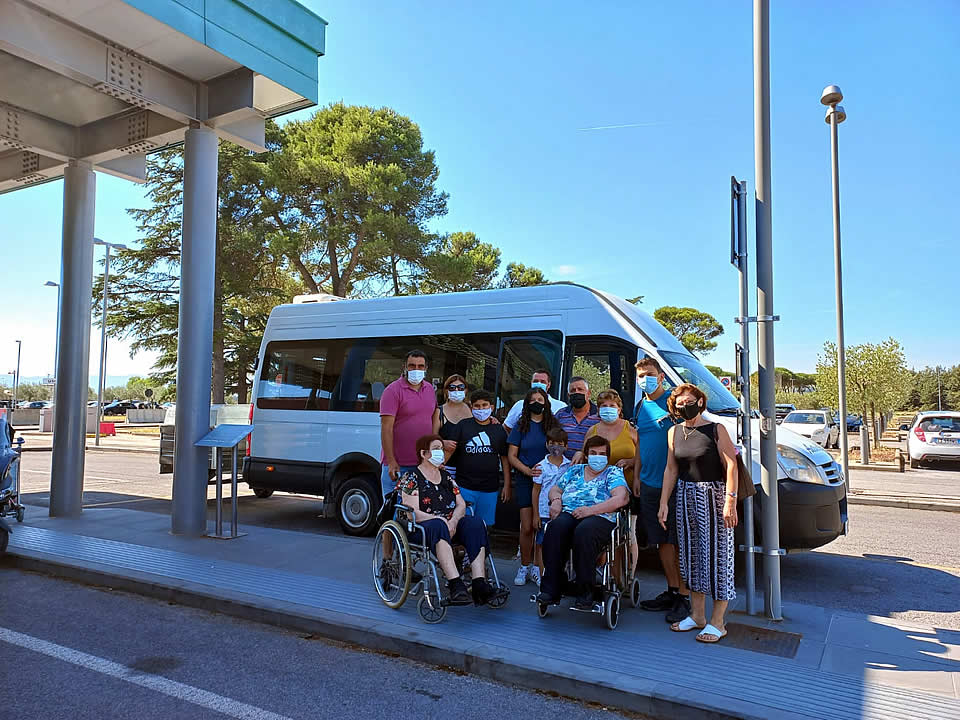 Reifein – Pisa
Atlanta – USA
16th August 2021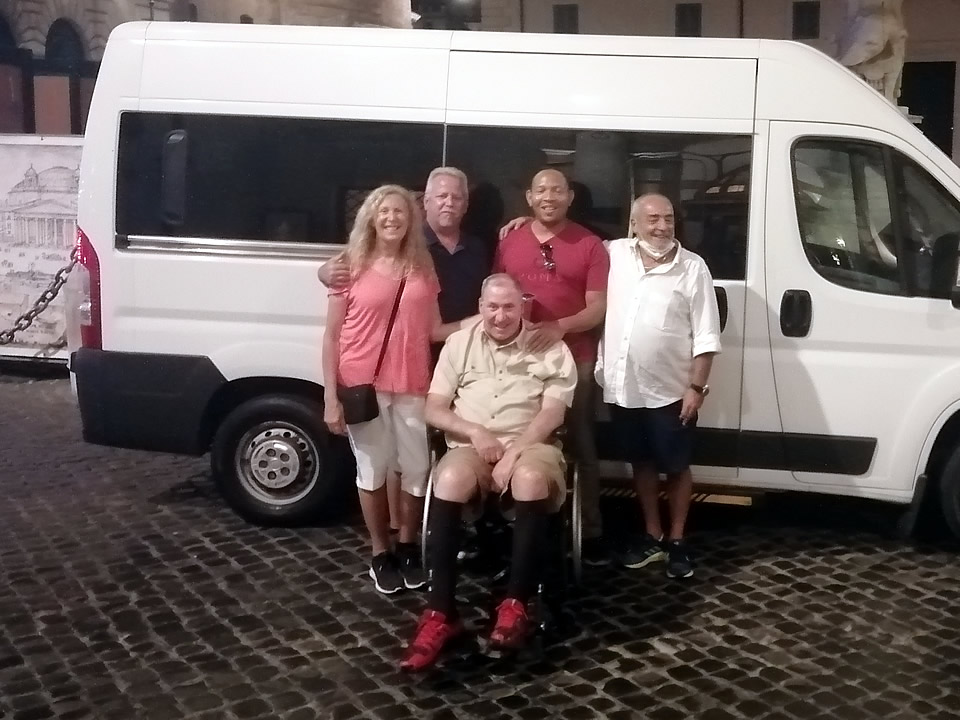 Thompson – Sicily
Triq I Assedju – Malta
20th October 2020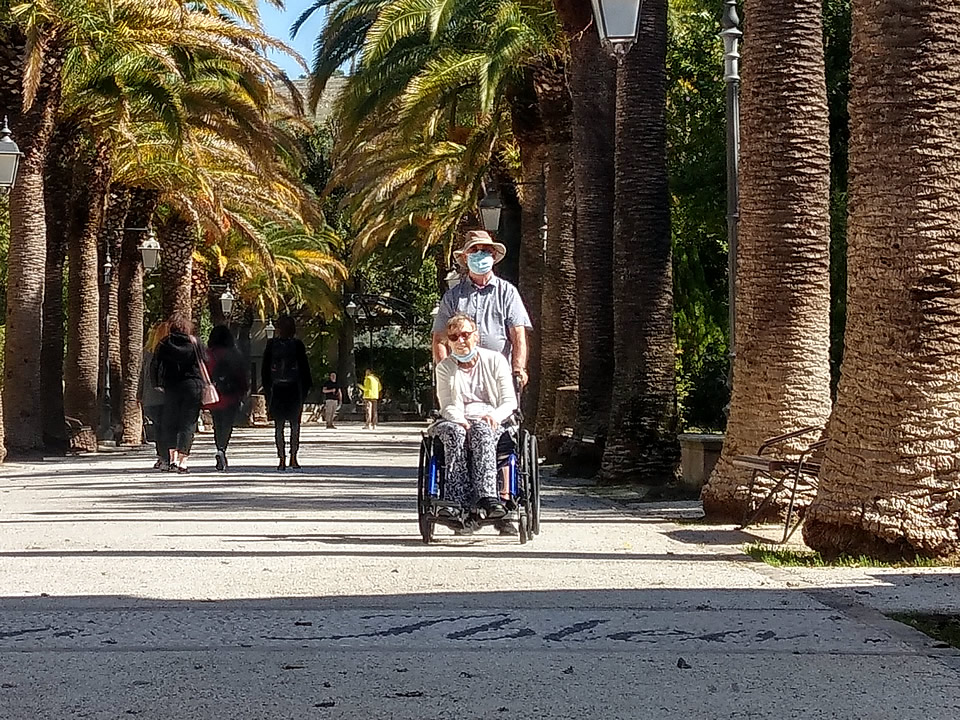 The service provided by Accessible Italian Holiday was exceptional. Vincenzo who …
Brabant – Naples
Sainte-Catherine – France
29th June 2020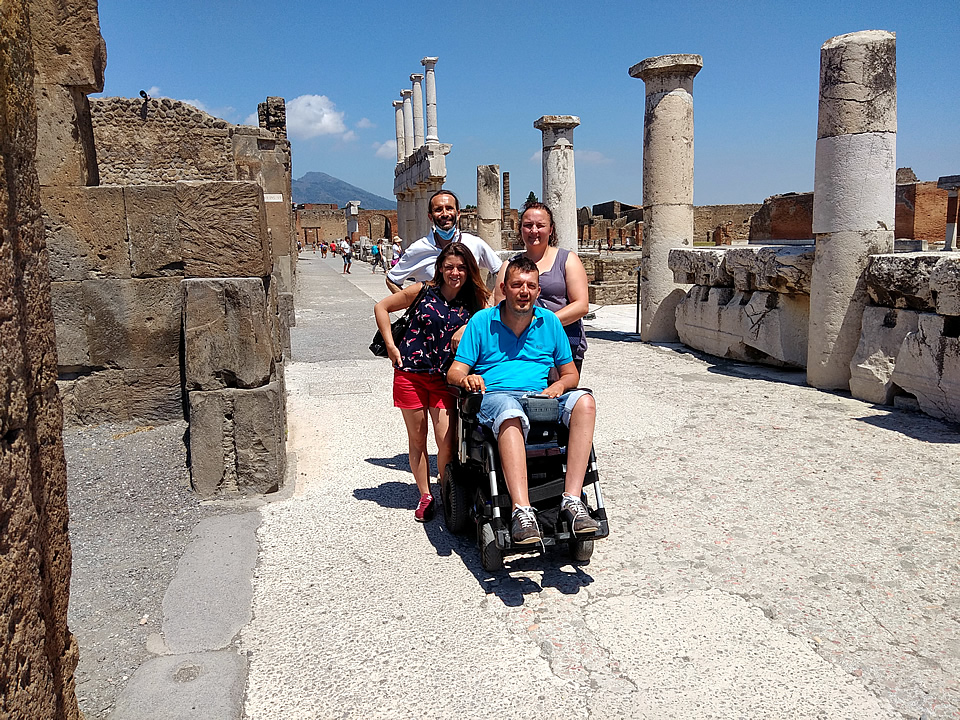 Prydun – Sicily
Hereford – UK
8th March 2020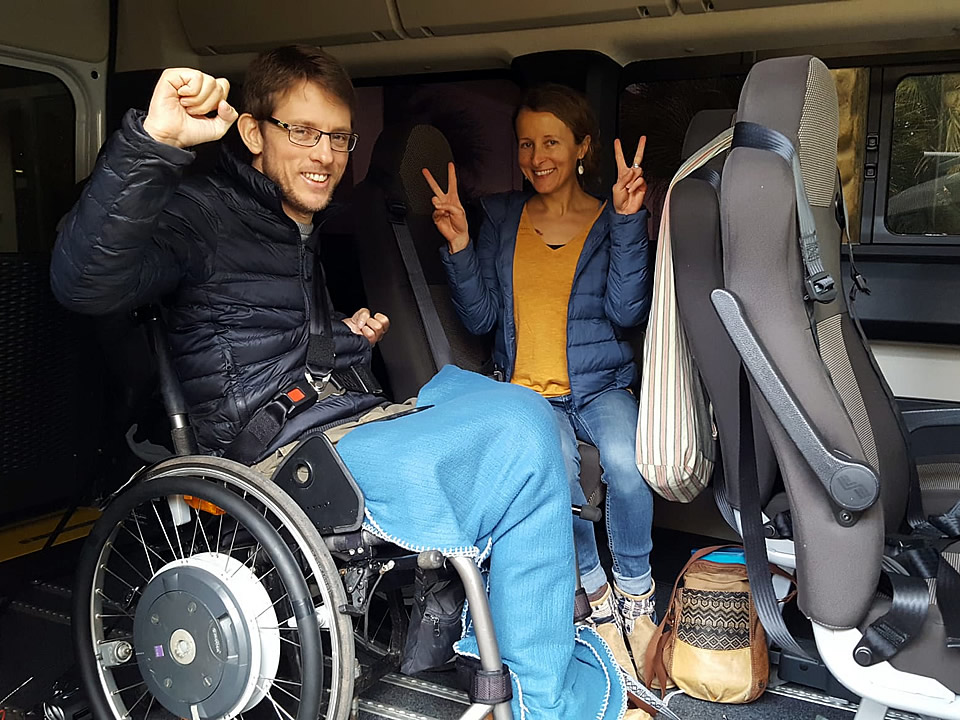 My husband ( who has a spinal cord injury and can't walk ) needed to make a last …
Rudyk – Sorrento
New York – USA
31st October 2019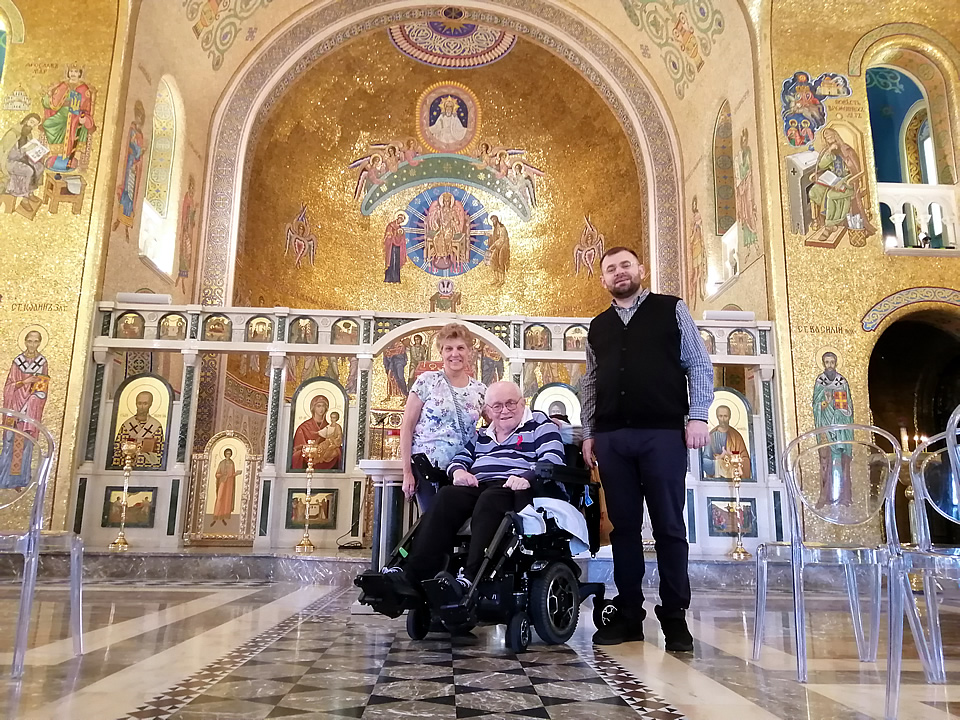 Molski- Sicily
Arizona – USA
19th September 2019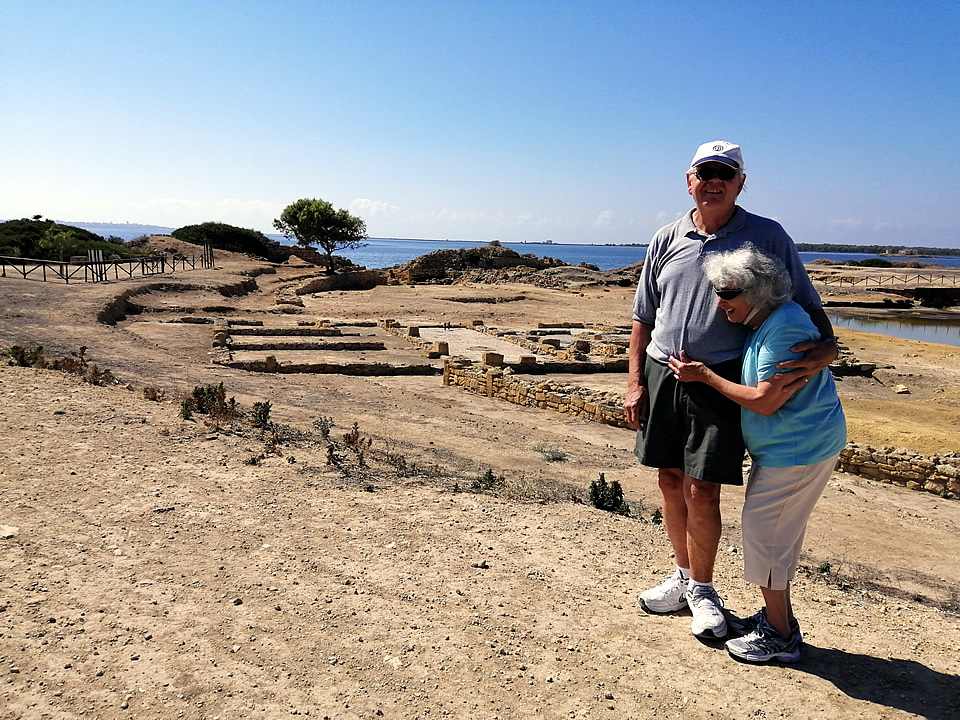 Enzo is a delight to work with. Made helpful suggestions that improved are overall …
Burns – Bologna
Alpharetta – USA
5th August 2019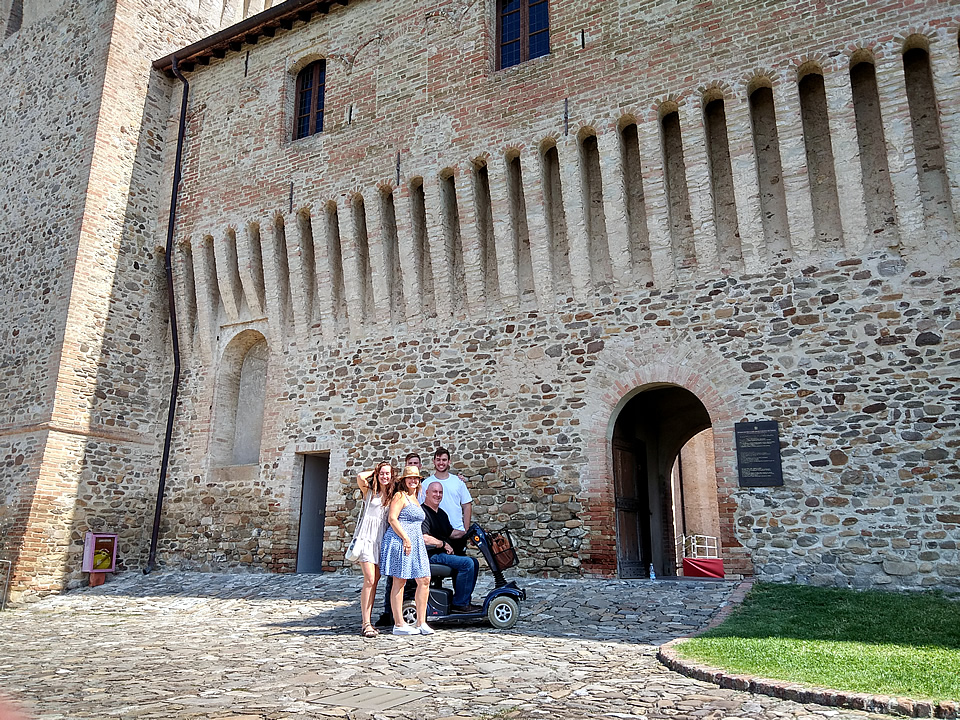 Jones – Rome
Melbourne – Australia
25th July 2019 Raaber – Venice, Lake Como, Florence
Tropiano – Umbria
Philadephia – USA
30th May 2019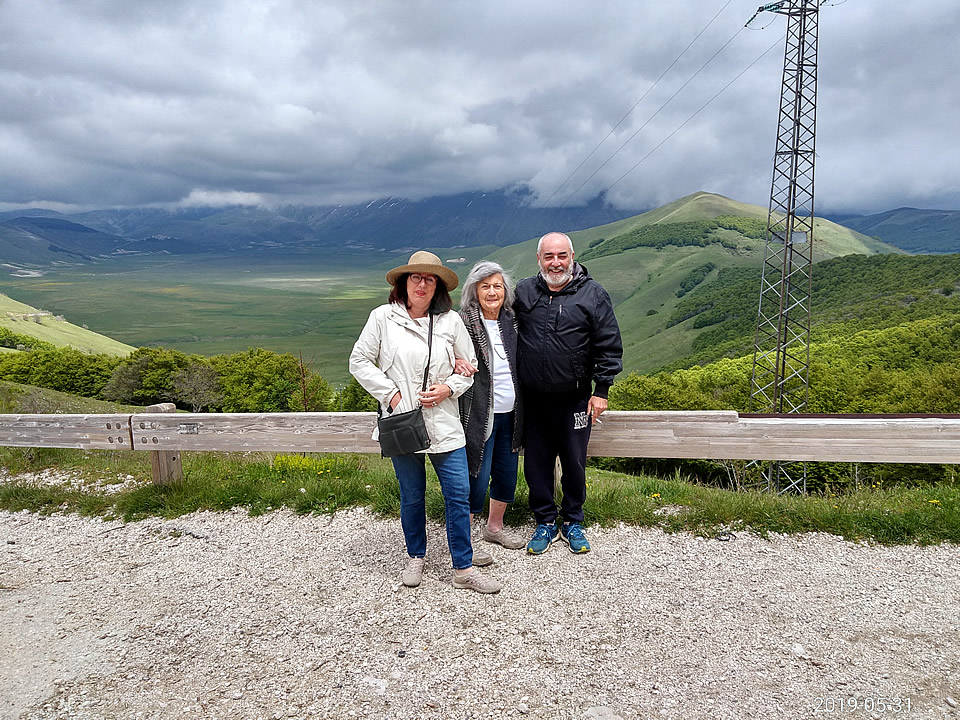 Stapley – Tuscany
Blue Mountains – Australia
17th May 2019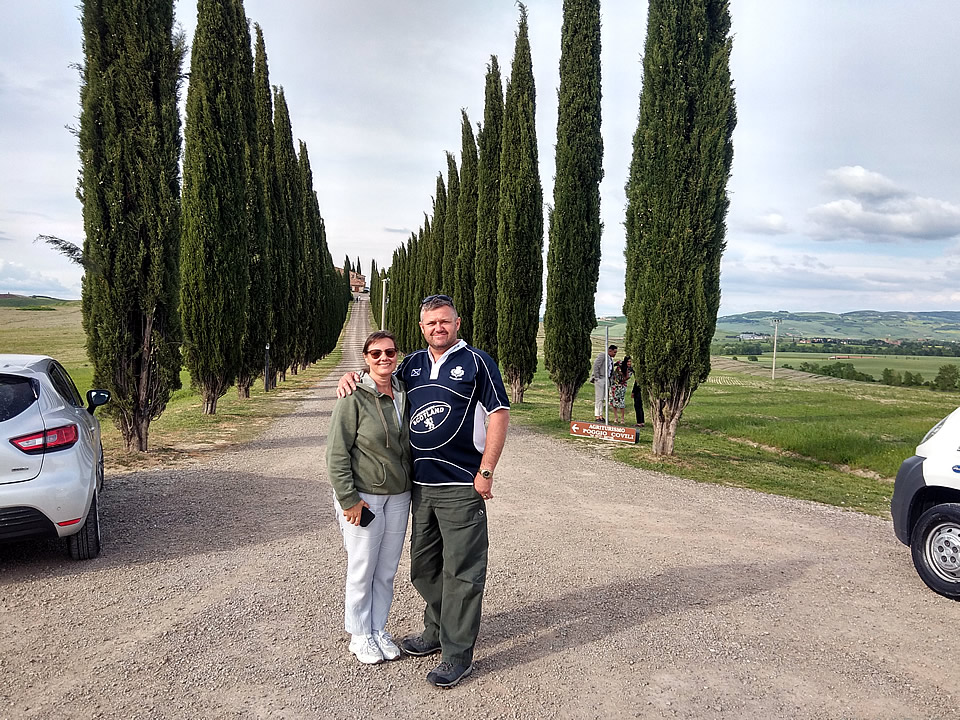 We booked two trips with Enzo, he was wonderful. At all times he made sure we got …
Carreras – France, Swiss & Italy
Miami- USA
26th March 2019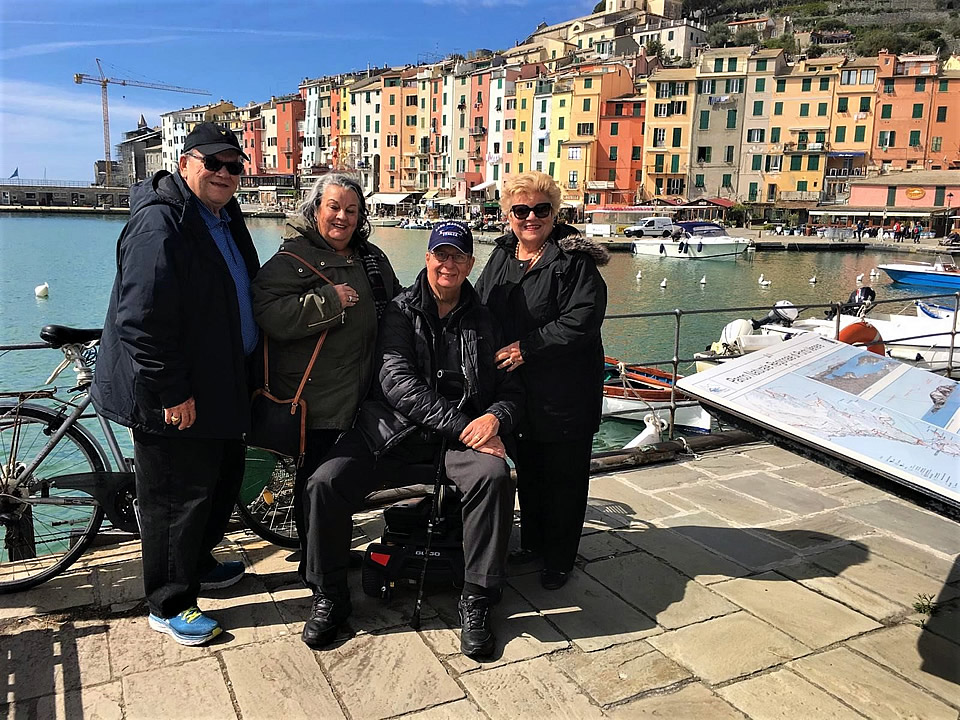 Whittle – Apulia
Cheltenham- UK
19th October 2018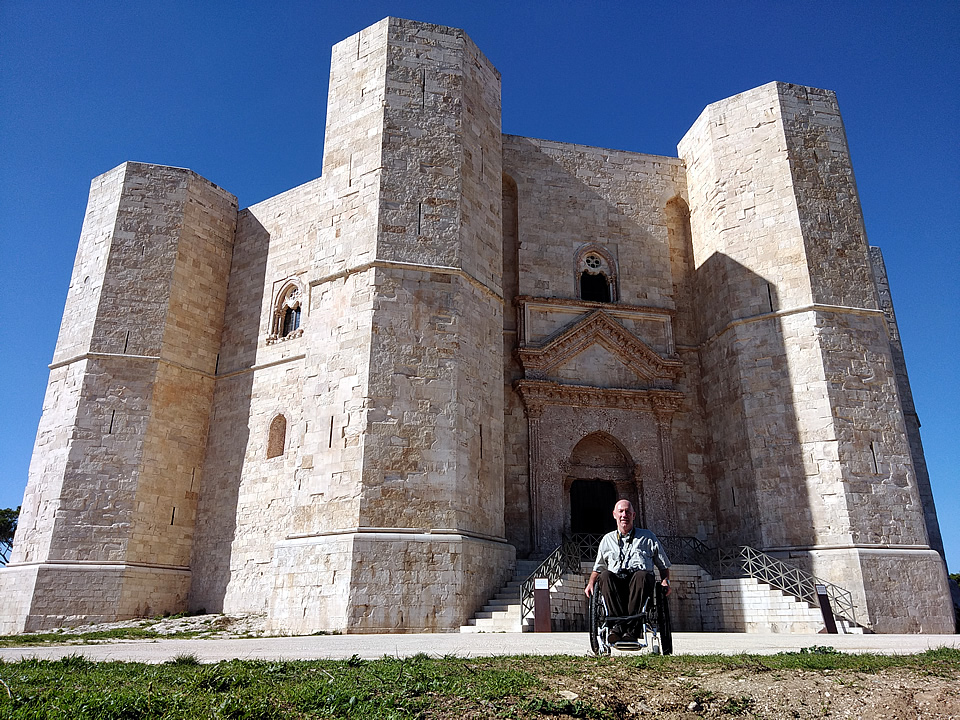 Scheer & Mallett – Apulia
Illinois- USA
5th October 2018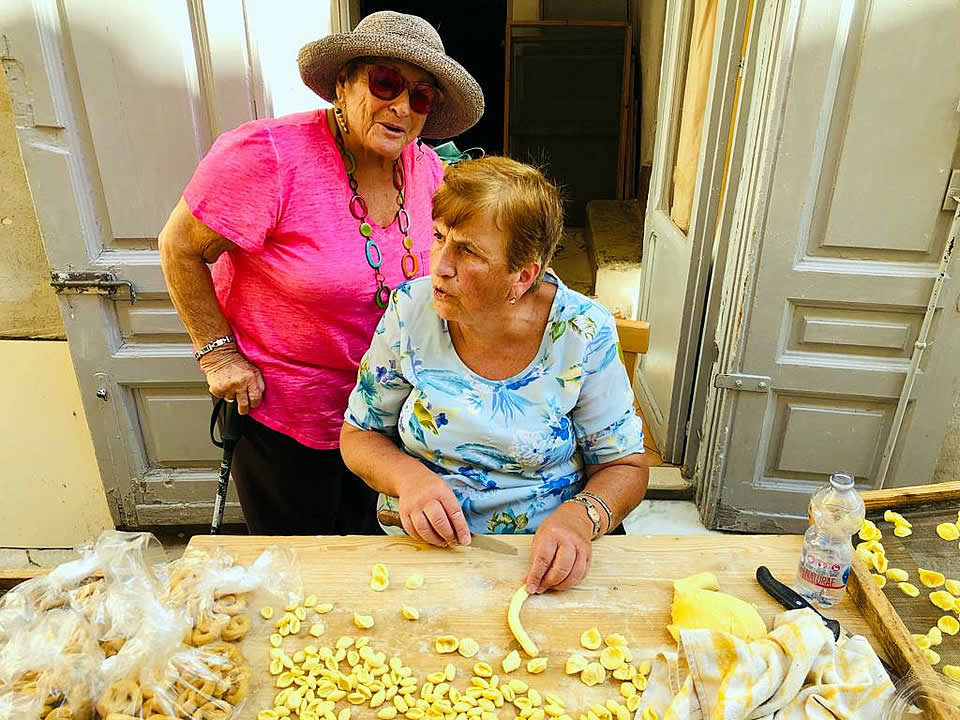 Thank you for a FABULOUS trip. We had so much fun. You were so kind , helpful and …
Totta – Rome
Long Beach – USA
4th October 2018 Our guide was not only an excellent and reliable driver who met us on time …
Pieples – Venice Rome Apulia
Miami- USA
14th September 2018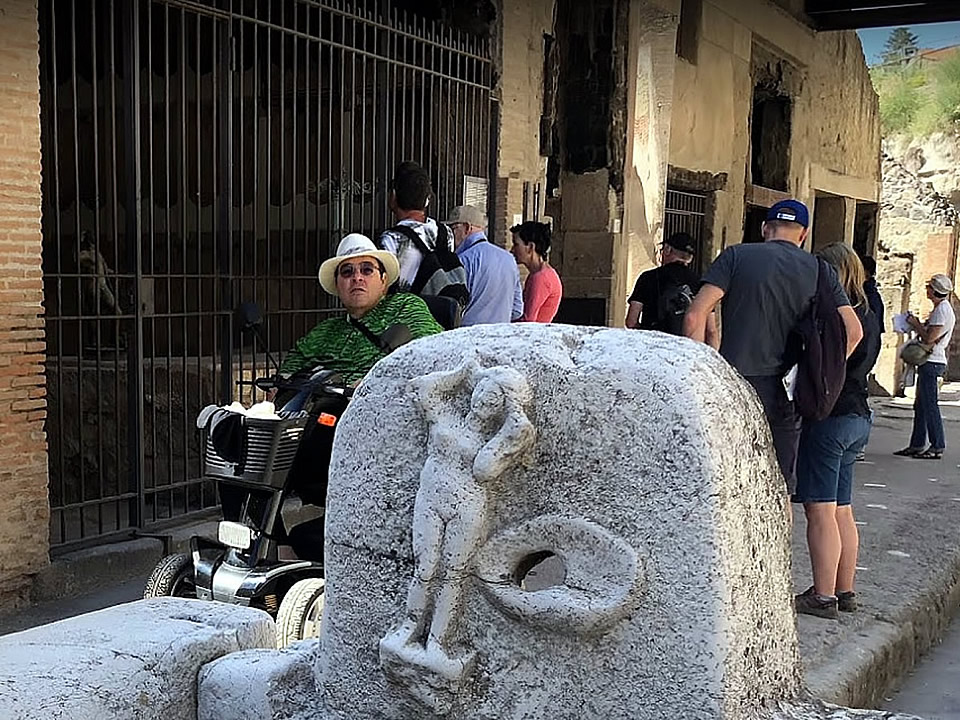 Our family of 4 had a wonderful trip because of Accessible Italian Holidays. Here …