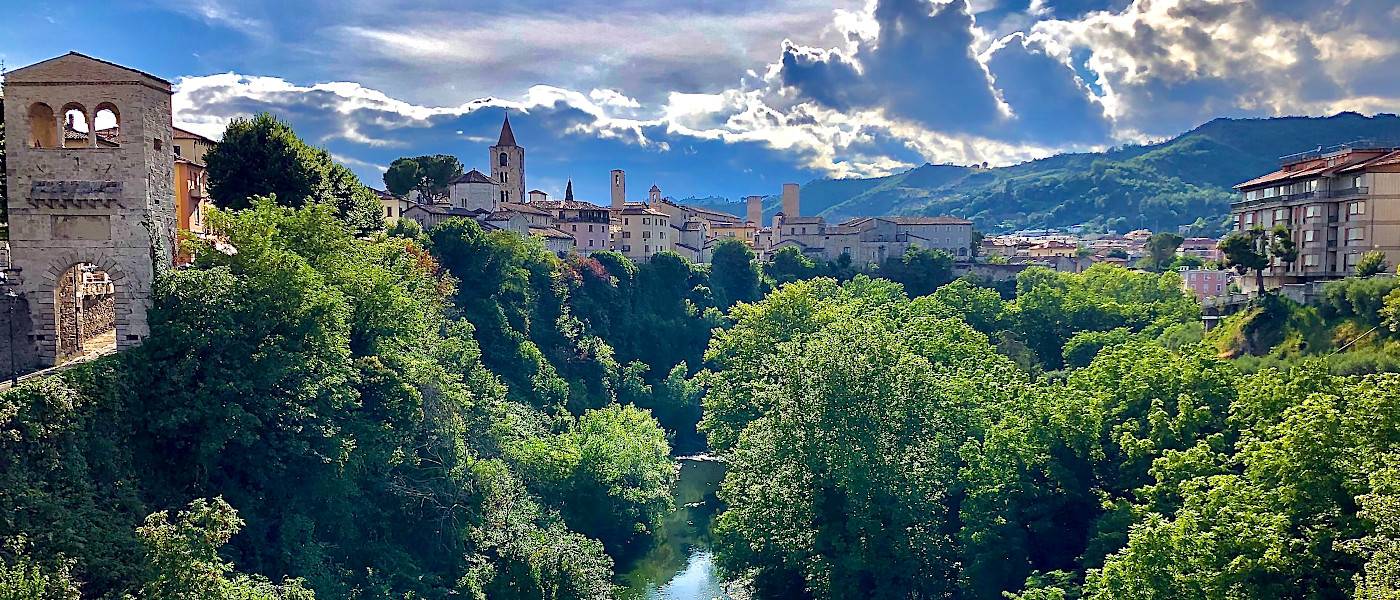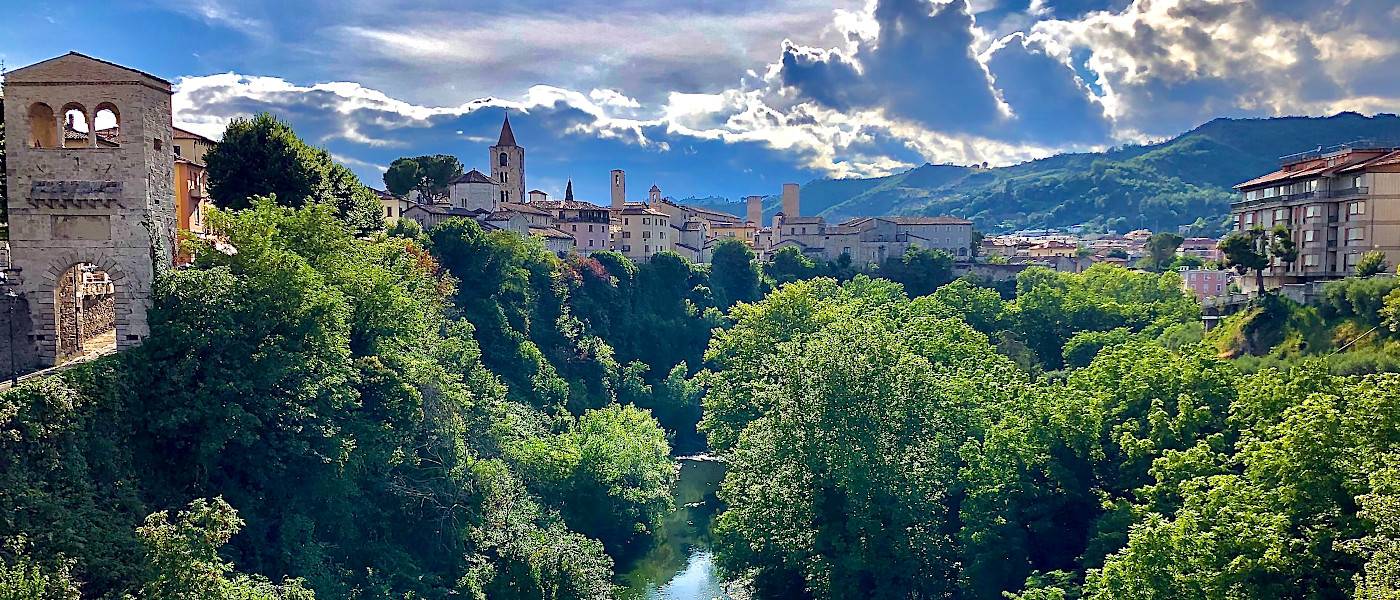 Ascoli Piceno Wheelchair Marche Accessible Tours
Ascoli Piceno Wheelchair Marche Accessible Tours
Ascoli Piceno Wheelchair Accessible Tours Marche Excursions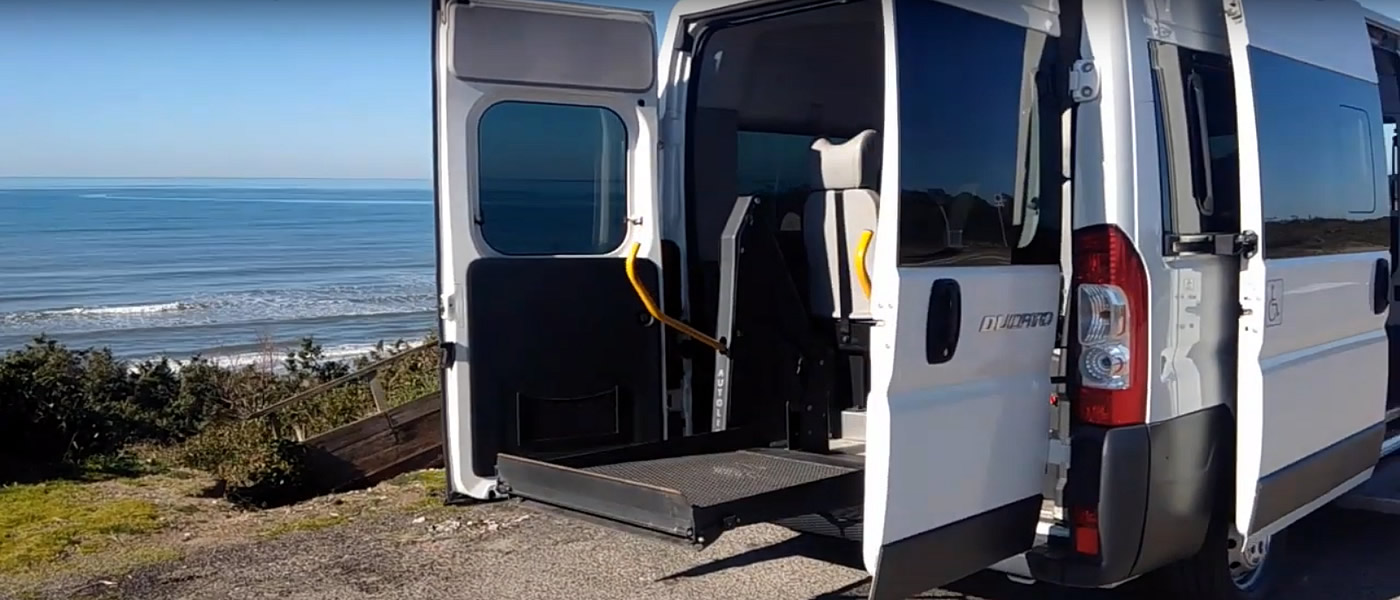 Our Adapted Van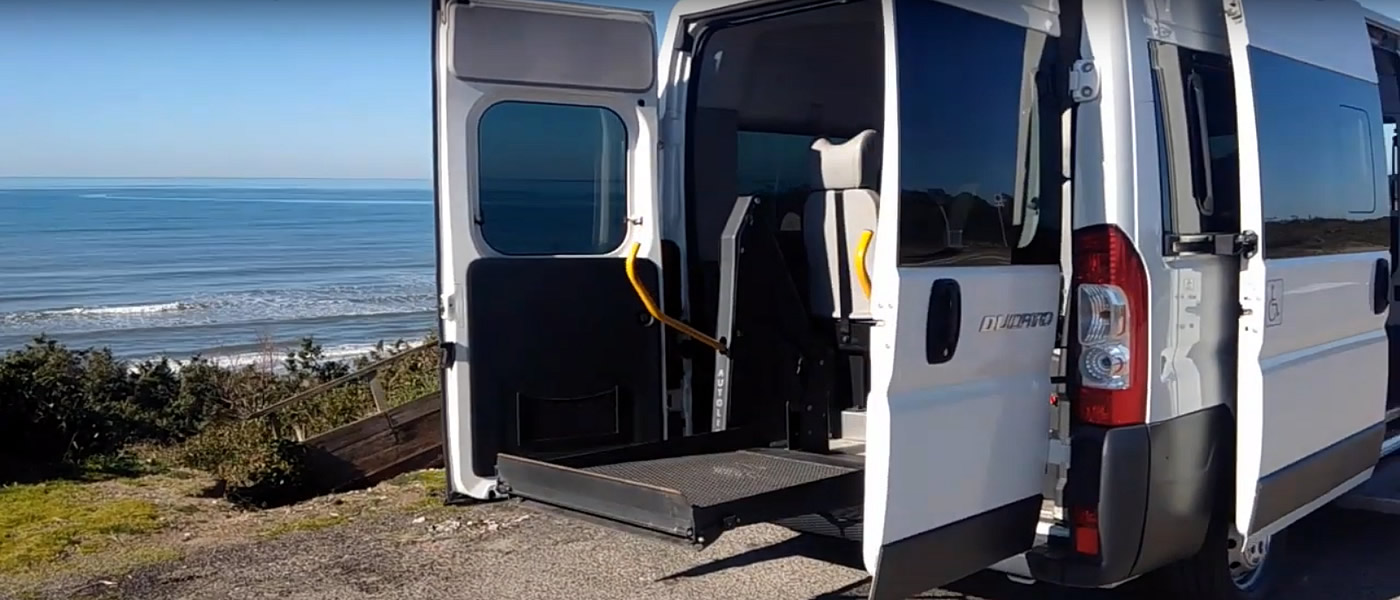 Ascoli Piceno Wheelchair Accessible Tours
Ascoli Piceno wheelchair accessible tours, is a city of towers, churches, squares and palaces.
Stone, therefore, is the protagonist of the landscape.
The entire historic center was built by sculpting the travertine blocks of the nearby Piceno quarries.
This makes it extraordinarily harmonious and uniform, elegant and welcoming.
City of art off the beaten track by tourists, Ascoli Piceno is also worth a visit for its traditional Marche welcome and excellent gastronomy.
Travertine, Quintana, Ceramics, 100 towers, Calanchi, Devil's Finger, Anisetta Meletti, Ascoli Olives, Falerio and Rosso Piceno Superiore wine.
These are how we summarize the beautiful city of Ascoli Piceno, a jewel of the Marche region.
Scattered a little everywhere, the city of Ascoli Piceno, was built almost 2,500 years ago in pre-Roman times.
Is known as the city of a hundred towers, for its countless towers, in fact almost 200, but more than half was demolished by Frederick II in the XIII century.
Its history, its Romanesque heritage and its other architectural beauties are unknown to most and it is a real shame.
A city of refined beauty, small and compact, easy to visit and above all capable of bewitching.
In one day you can therefore visit practically all of it, but we guarantee you that when it is time to return, you will not have the slightest desire.
Private Ascoli Piceno Wheelchair Accessible Tours
Disabled friendly Ascoli Piceno wheelchair accessible tours with a professional guide.
Accessible Italian Holiday provide a safe and a full accessible tours around it at previewed itineraries.
Visit this rich and fascinating land with a specialized tourist guide.
Adapted van transportation specifically designed for disabled tourists traveling on holiday to Ascoli Piceno to Marche.
Touring Ascoli Piceno
Piazza del Popolo is considered one of the most beautiful squares in Italy and it is not possible to go to Ascoli Piceno without admiring it.
In Renaissance style, it is literally framed by a loggia ( porticos ) with 59 arches and Renaissance buildings with arcades and battlements.
All the flooring is in Travertine slabs which, after the rain, take on a suggestive mirror effect.
Despite the passing of the years, it is still possible to sit down and enjoy an excellent coffee with Caffè Meletti.
Is an Art Nouveau lounge bar which, since the early 1900s, has offered hot drinks with the addition of Anisetta ( anise ).
Piazza Arringo, the only one able to compete in magnificence with Piazza del Popolo, is the other ideal starting point for a walking tour.
In the largest square of Ascoli Piceno you will find side by side some of the most representative buildings and palaces of the city from a political, cultural and religious point of view.
The Baptistery of St John certainly deserves a stop.
With its octagonal shape and Romanesque style, built in the XII century with blocks of Travertine from the Roman period.
The Cathedral of Ascoli Piceno, dedicated to the patron Saint Emidio, is located on the short side of Piazza Arringo, between the Baptistery and the Arengo Palace.
Where a Roman building once stood, a church was built between the XI and XVI centuries.
Say Ascoli Piceno means to say olive!
The main product of Ascoli Piceno gastronomy is in fact the renowned "tender ascolana" olive, already famous in Roman times.
Stuffed with meat and fried, it is the main element of the "fried mixed all'ascolana".
The preparation is long and laborious.
Because you have to choose the pulpy, tender, not bitter and large olive, know how to pebble it with a paring knife, a specific knife used in the kitchen, and then reassemble it with the filling ( made of pork, chicken, beef, wine, eggs, Parmesan and oil ).
Booking & Travel
Ascoli Piceno wheelchair accessible tours.
Unmissable visit at it with our Marche Accessible Tours.
Specifically tailored to wheelchair users, reduced mobility persons and disabled with an adapted transport.
Marche Wheelchair Accessible Services
Marche Wheelchair Friendly Accessible Hotels
Day – Venice, Tuscany
Sacramento – USA
5th May 2022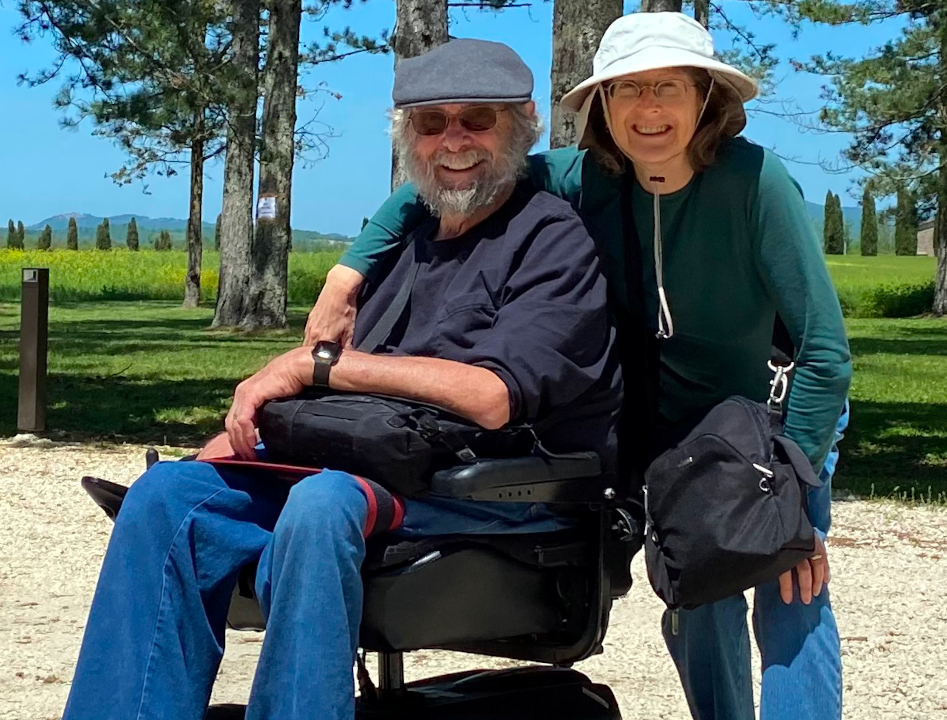 Vincenzo is superb in every way. He is extremely thorough, conscientious and honest …
Samuel & Watkiss – Sicily
Samuel & Watkiss Families
Merton – UK
21st September 2021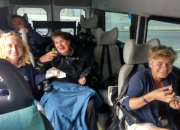 Birgisdottir – Milan
Akureyri – Iceland
15th September 2021 I contacted Accessible Italian Holiday with a very short notice about a transfer from …
Bonelli – Umbria
Gozo – Malta
13rd September 2021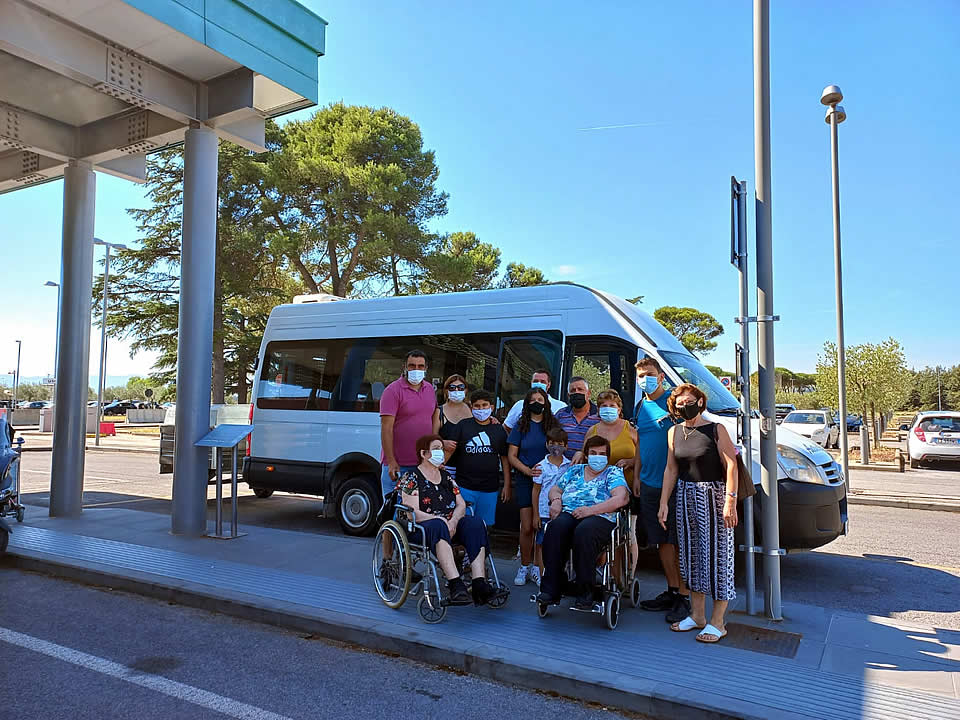 Reifein – Pisa
Atlanta – USA
16th August 2021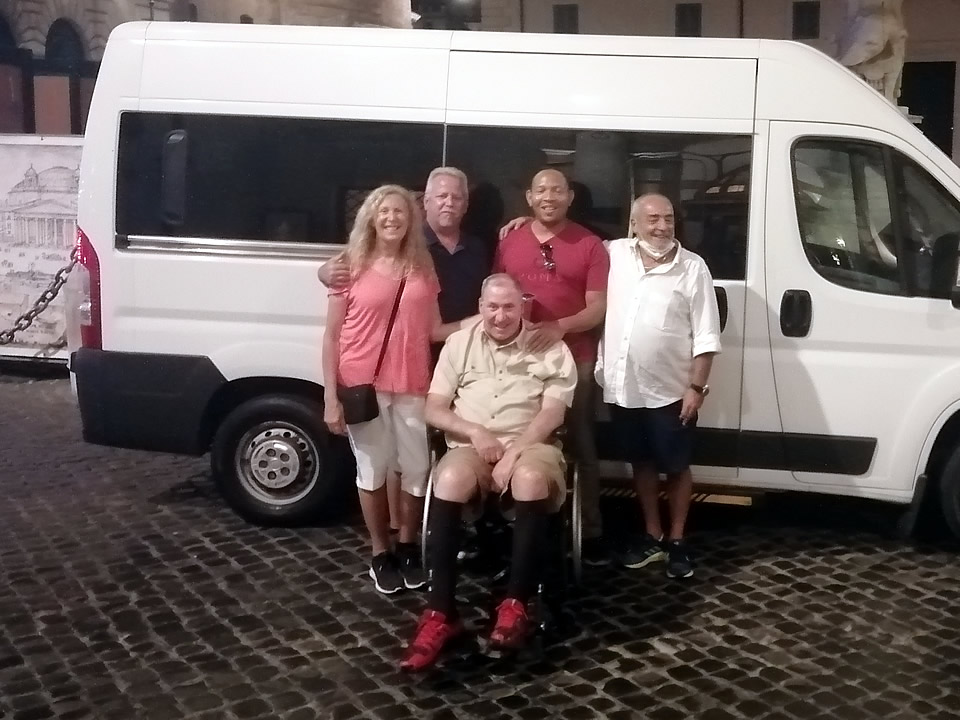 Thompson – Sicily
Triq I Assedju – Malta
20th October 2020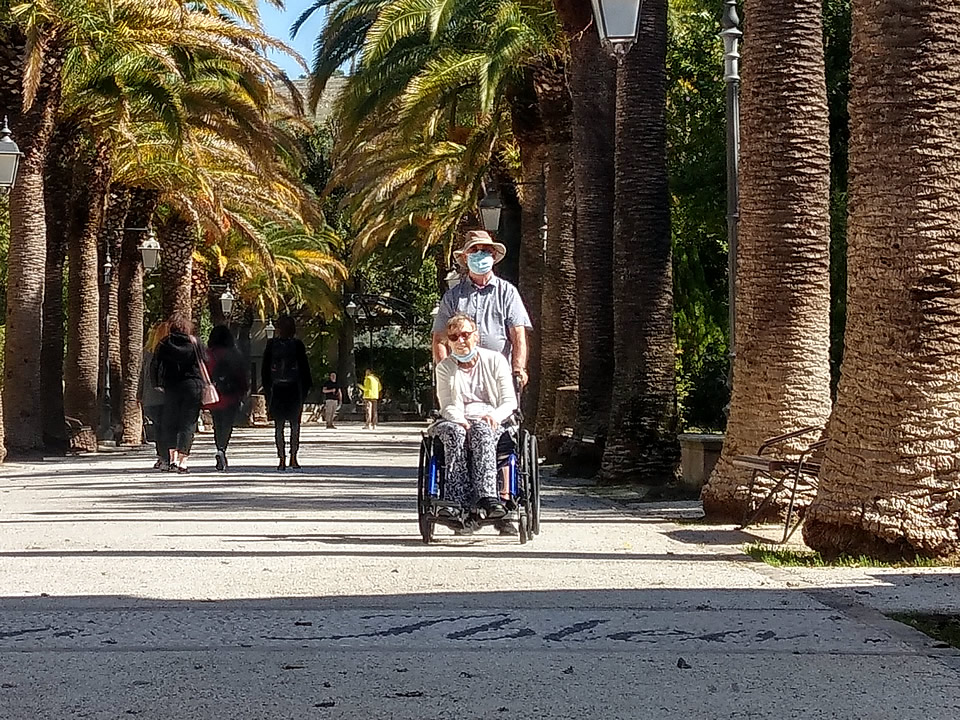 The service provided by Accessible Italian Holiday was exceptional. Vincenzo who …
Brabant – Naples
Sainte-Catherine – France
29th June 2020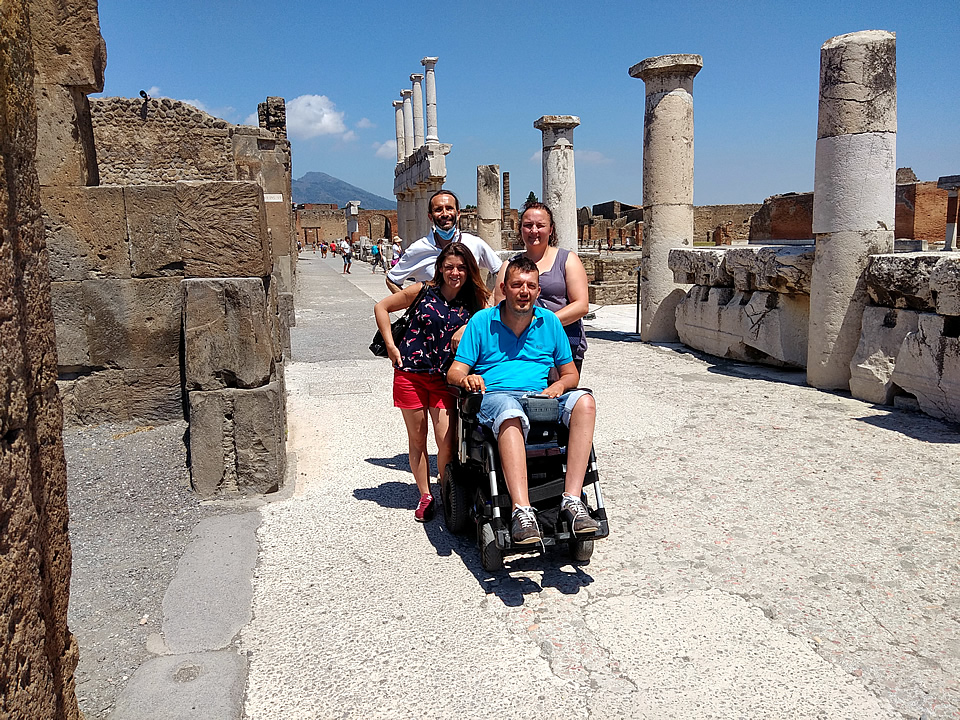 Prydun – Sicily
Hereford – UK
8th March 2020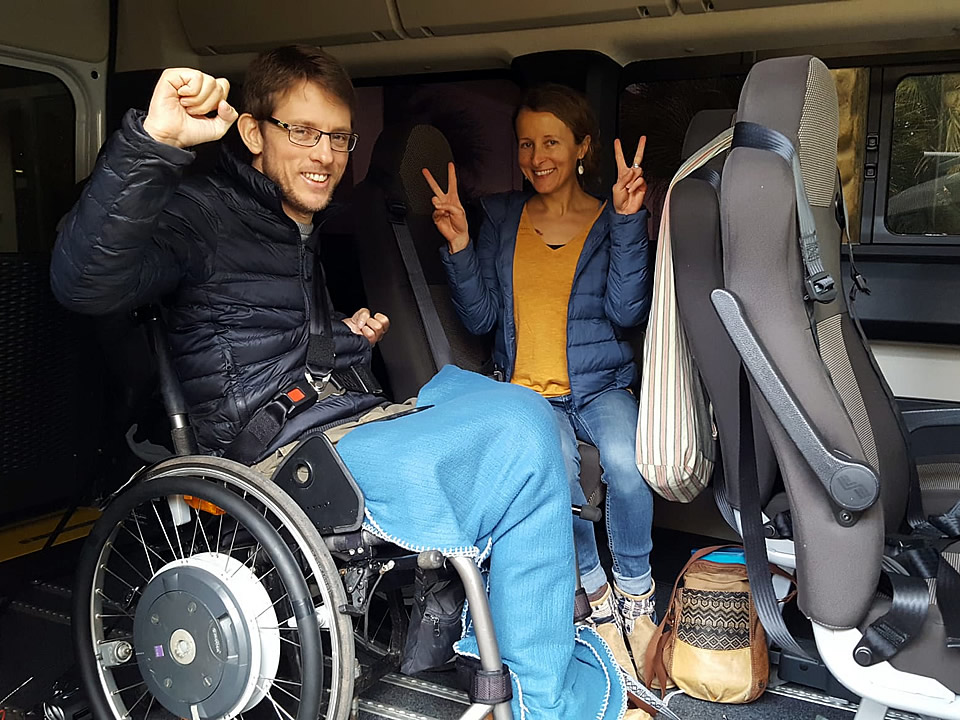 My husband ( who has a spinal cord injury and can't walk ) needed to make a last …
Rudyk – Sorrento
New York – USA
31st October 2019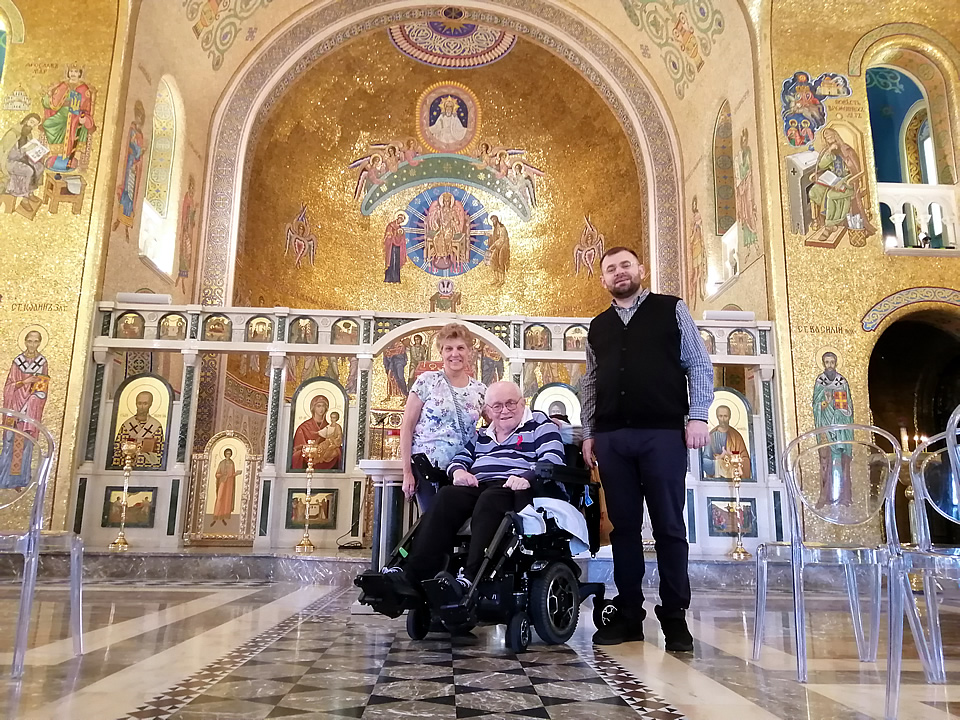 Molski- Sicily
Arizona – USA
19th September 2019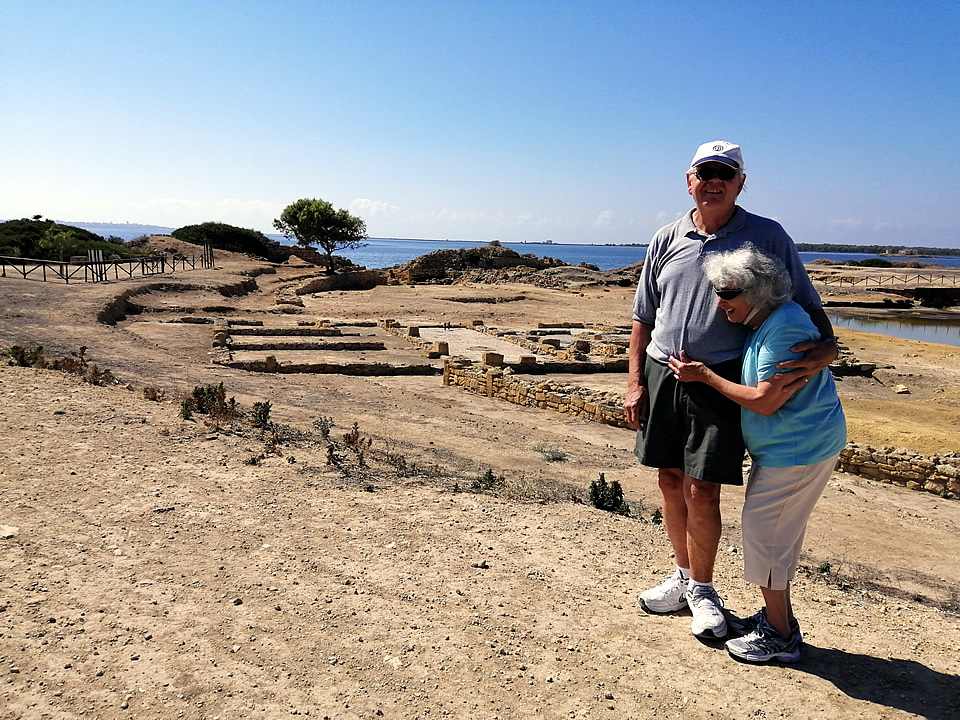 Enzo is a delight to work with. Made helpful suggestions that improved are overall …
Burns – Bologna
Alpharetta – USA
5th August 2019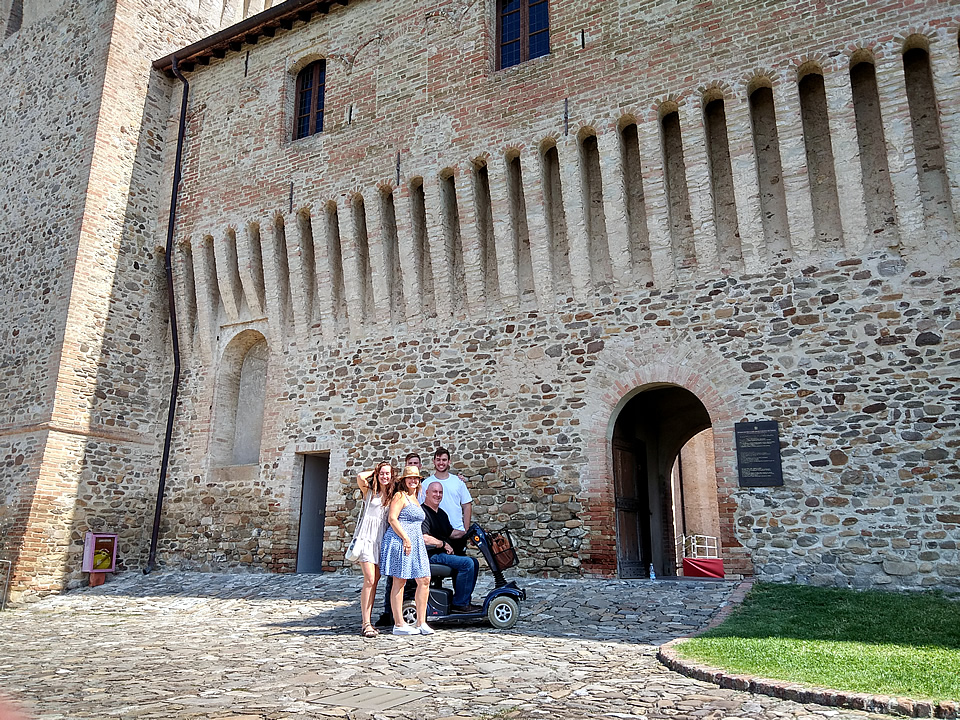 Jones – Rome
Melbourne – Australia
25th July 2019 Raaber – Venice, Lake Como, Florence
Tropiano – Umbria
Philadephia – USA
30th May 2019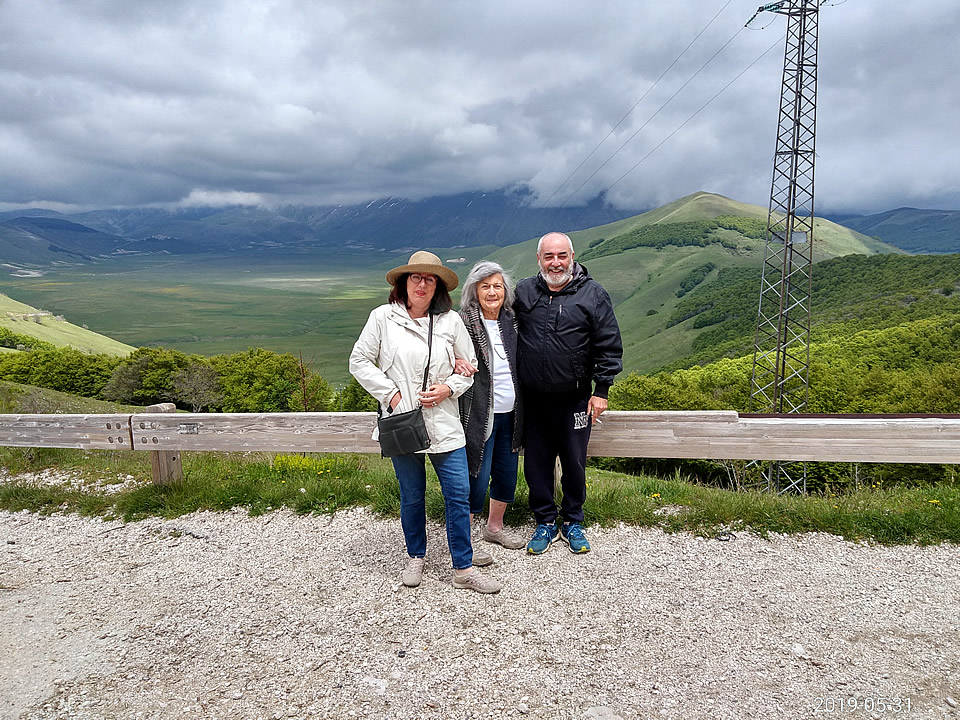 Stapley – Tuscany
Blue Mountains – Australia
17th May 2019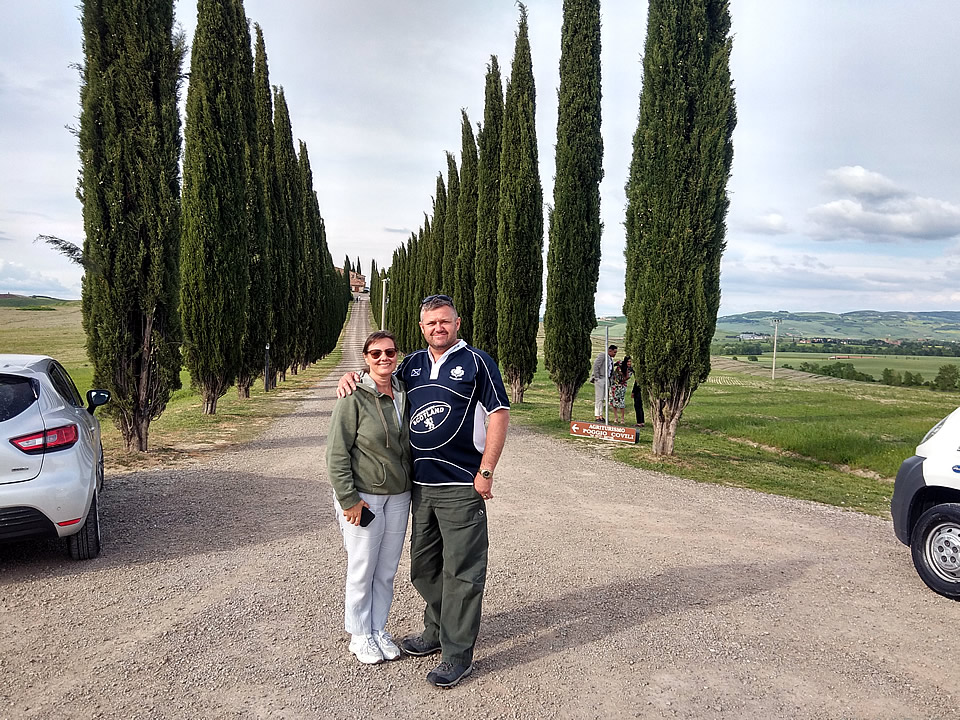 We booked two trips with Enzo, he was wonderful. At all times he made sure we got …
Carreras – France, Swiss & Italy
Miami- USA
26th March 2019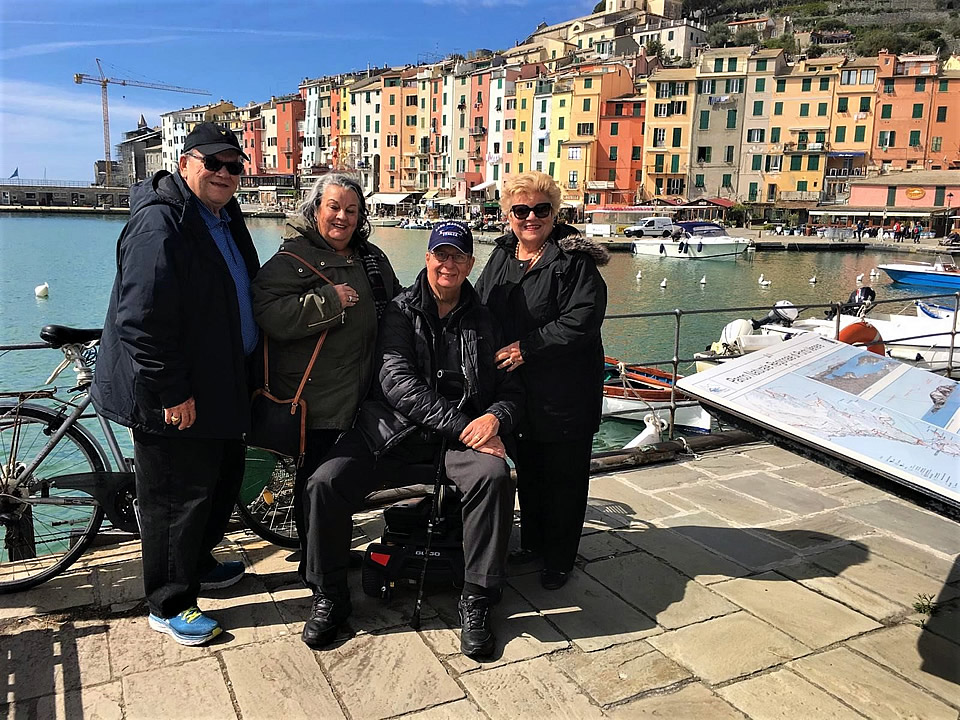 Whittle – Apulia
Cheltenham- UK
19th October 2018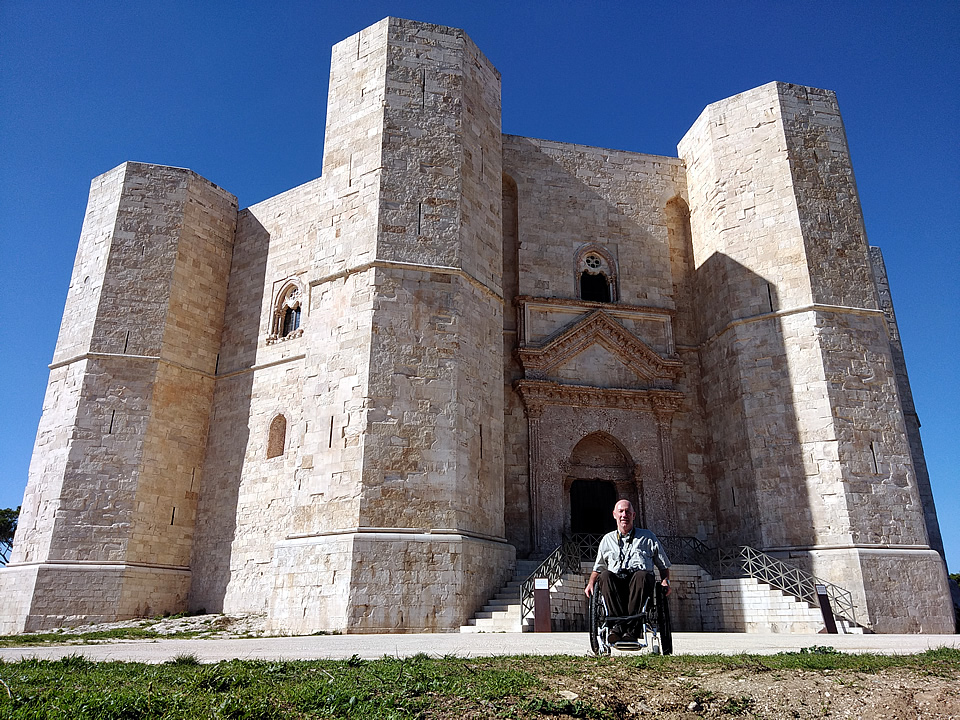 Scheer & Mallett – Apulia
Illinois- USA
5th October 2018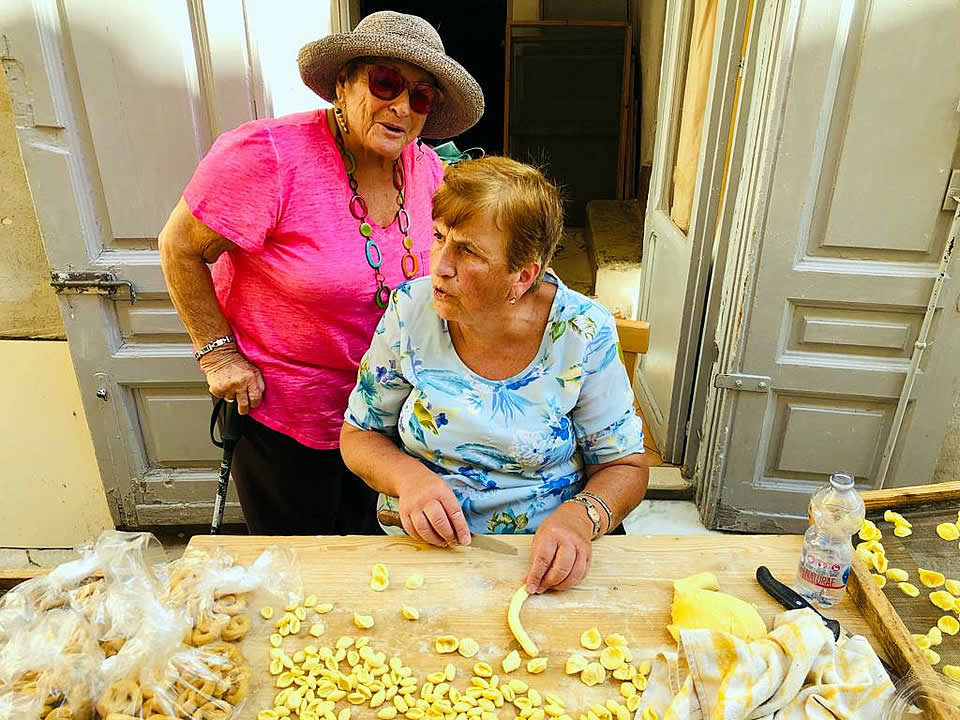 Thank you for a FABULOUS trip. We had so much fun. You were so kind , helpful and …
Totta – Rome
Long Beach – USA
4th October 2018 Our guide was not only an excellent and reliable driver who met us on time …
Pieples – Venice Rome Apulia
Miami- USA
14th September 2018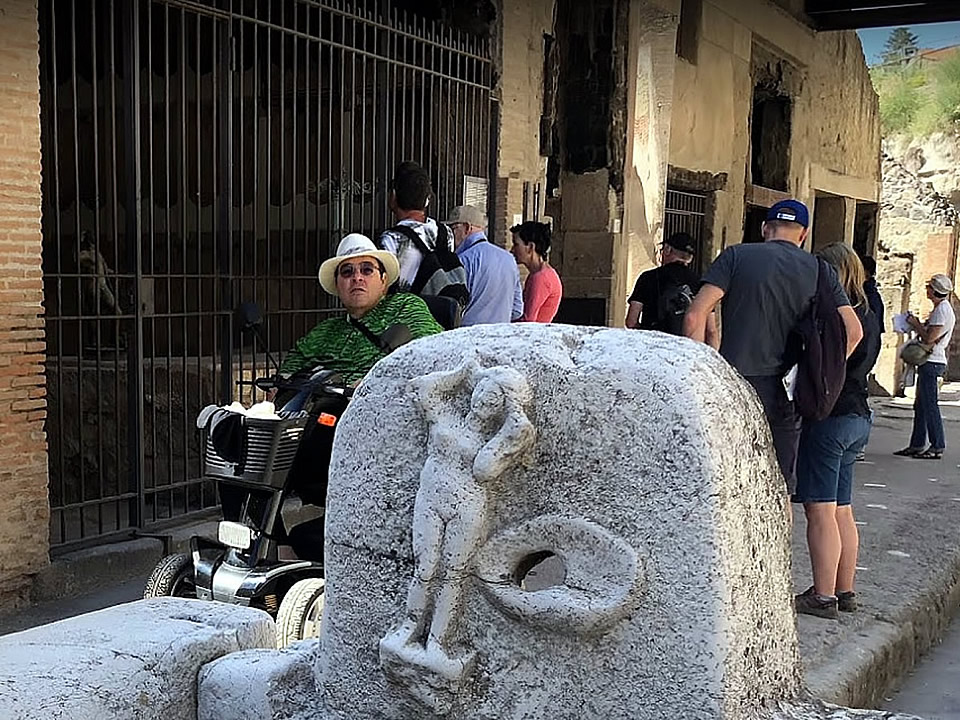 Our family of 4 had a wonderful trip because of Accessible Italian Holidays. Here …