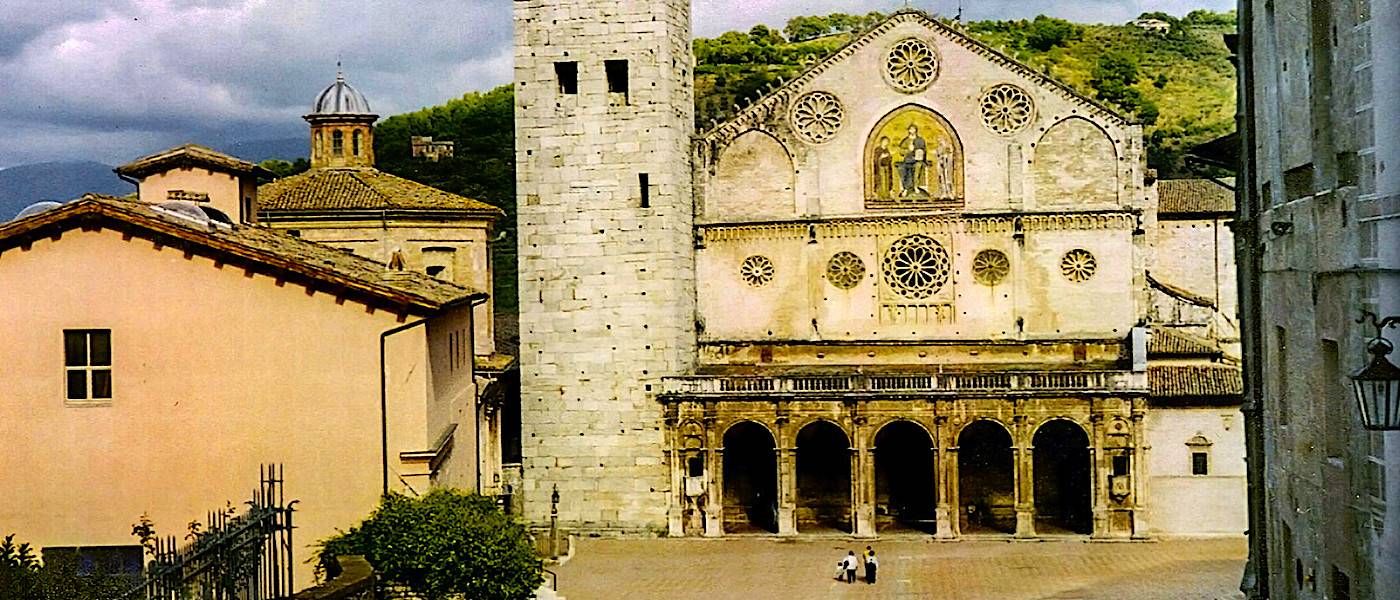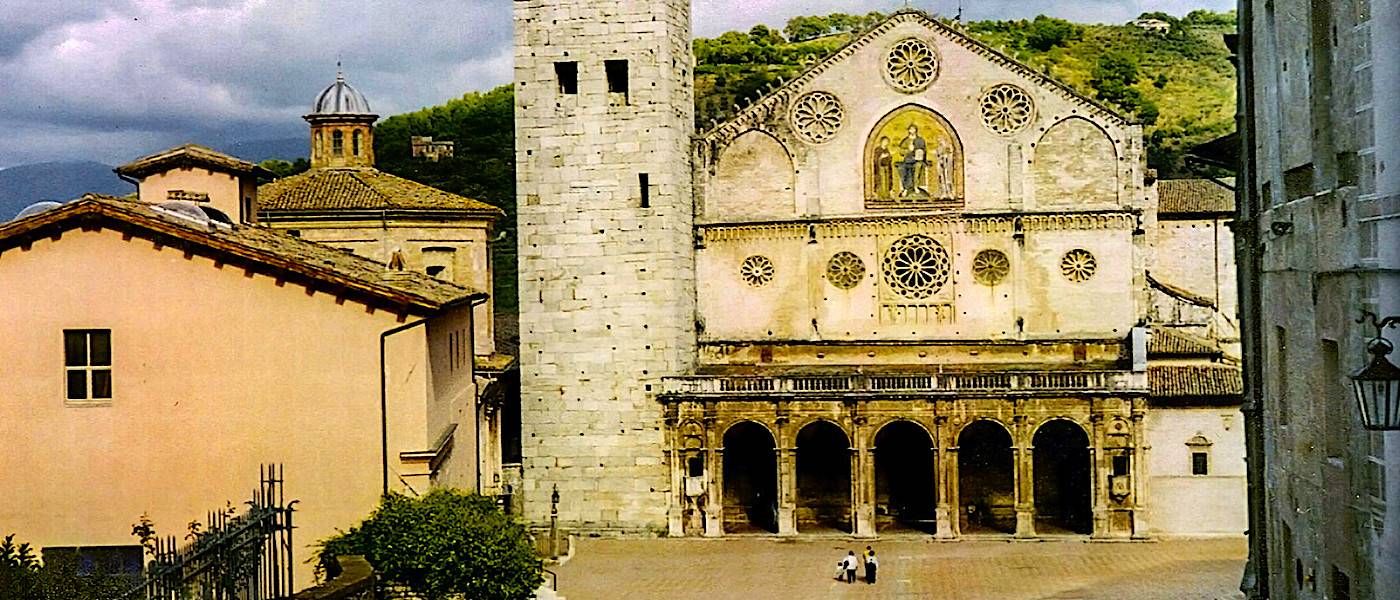 Spoleto Wheelchair Accessible Tours
Spoleto Wheelchair Accessible Tours
Spoleto Wheelchair Accessible Tours Umbria Excursions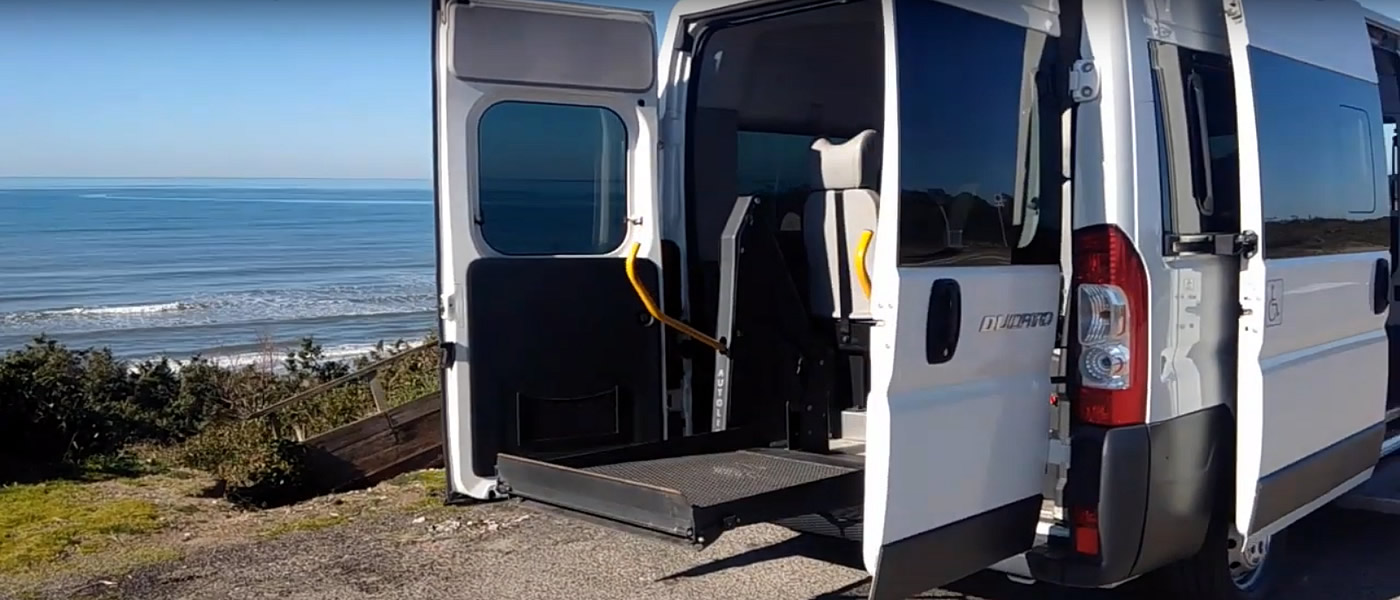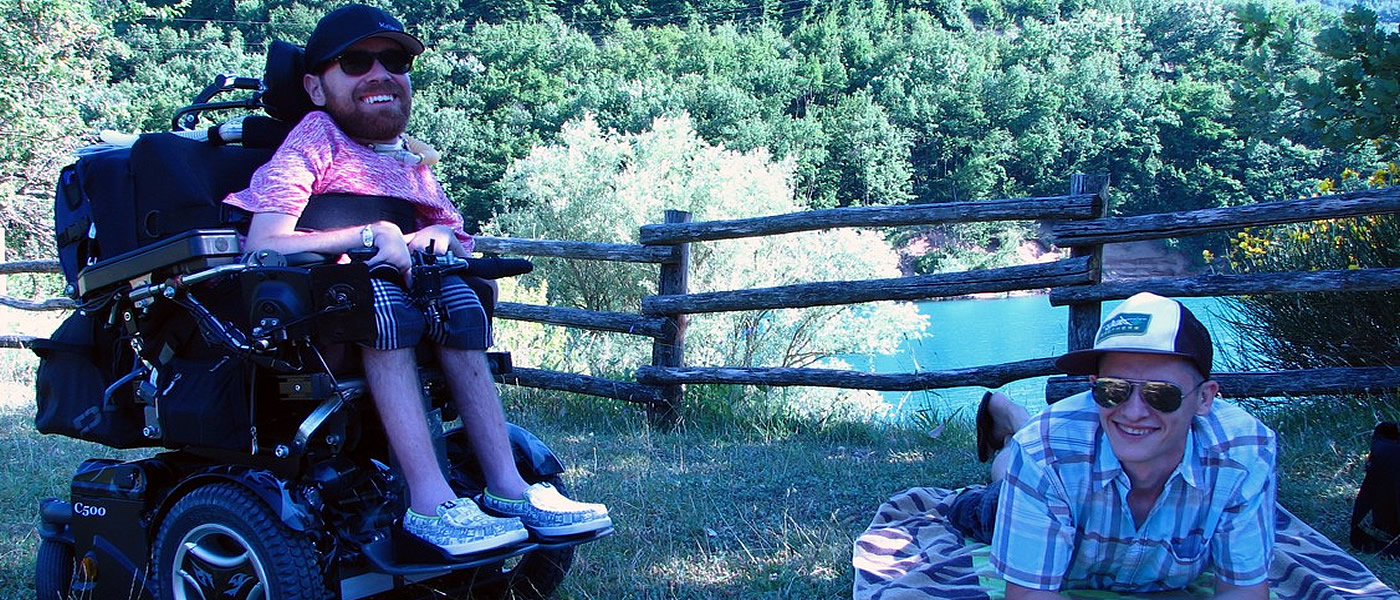 Our Adapted Van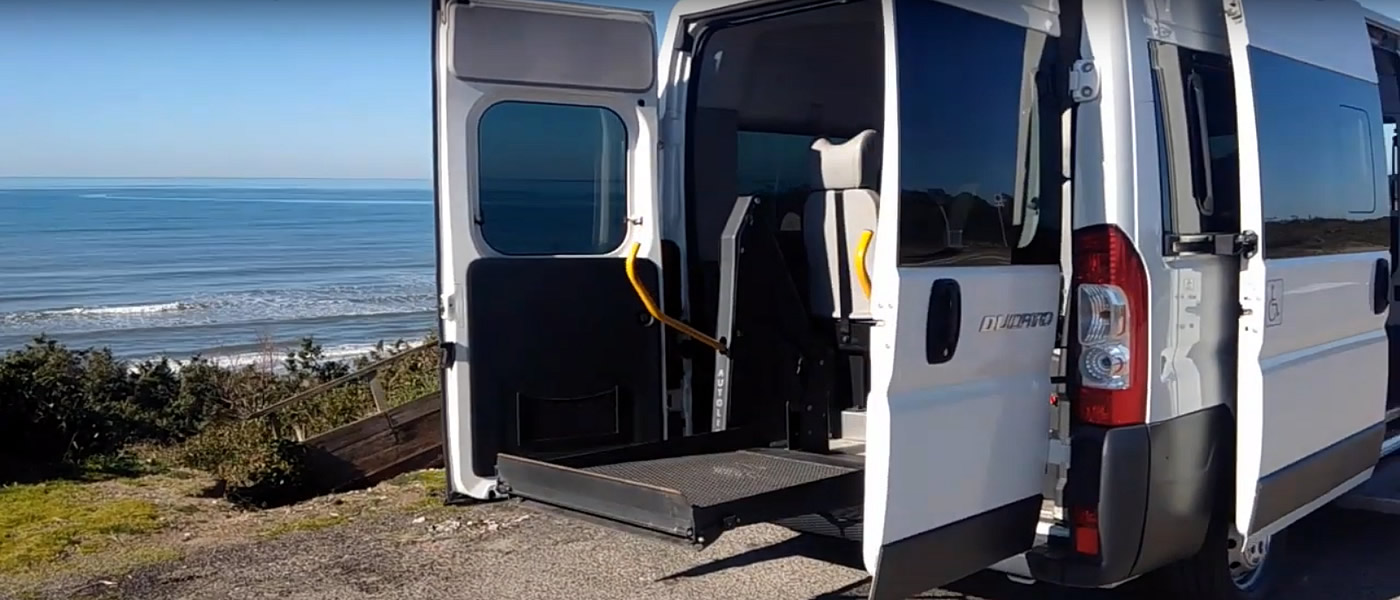 Umbria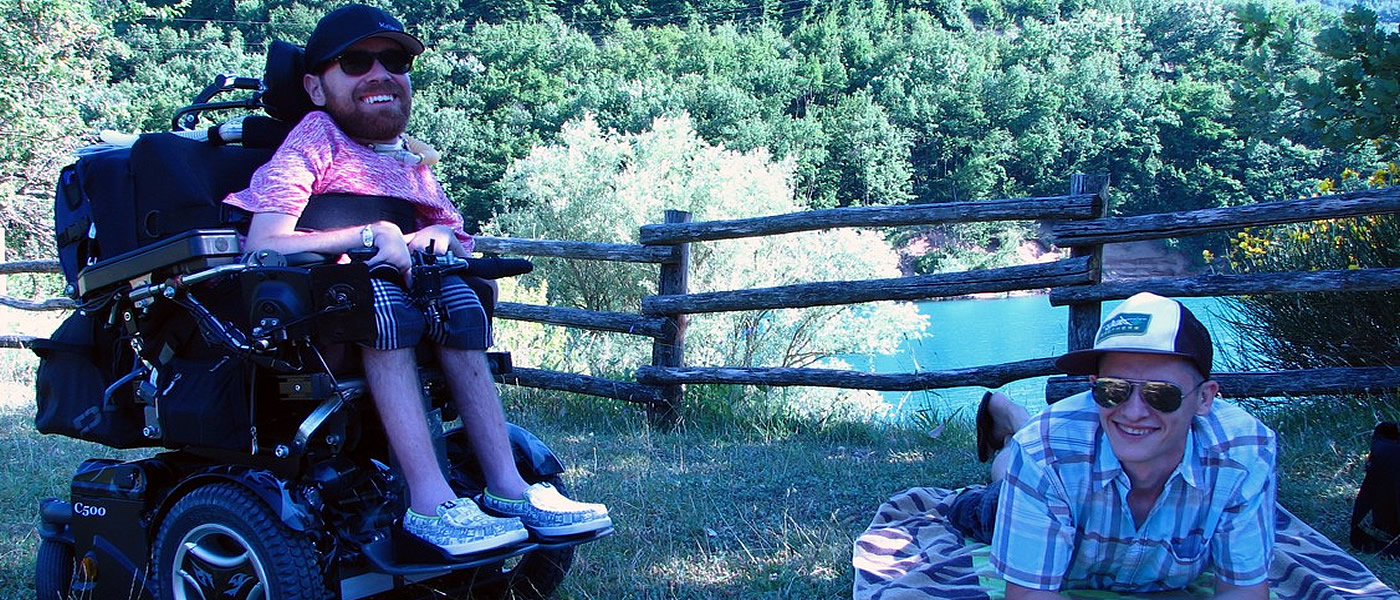 Spoleto Wheelchair Accessible Tours
Umbria wheelchair friendly Spoleto accessible Italian tours is an ancient city in the Italian province of Perugia in east central Umbria on a foothill of the Apennines.
Spoleto occupies a strategic geographical position due to its location at the head of a large, broad valley, surrounded by mountains.
It appears to have been an important town to the original Umbri tribes, who built walls around their settlement in the 5th BC, some of which are visible today.
Spoleto was situated on the eastern branch of the Via Flaminia, which forked into two roads at Narni and rejoined at Forum Flaminii, near Foligno.
An ancient road also ran from Spoleto to Nursia. The Ponte Sanguinario of the first century BC still exists.
The Forum lies under today's marketplace.
The first reference to Spoleto is the notice of the foundation of a colony here in 241 BC and it was still, according to Cicero, "colonia latina in primis firma et illustris": a Latin colony in 95 BC.
After the Battle of Lake Trasimeno 217 BC, Spoleto was attacked by Hannibal, who was repulsed by the inhabitants.
During the Second Punic War the city was a useful ally to Rome.
Under the Lombards, Spoleto became the capital of an independent duchy, the Duchy of Spoleto from 570, and its dukes ruled a considerable part of central Italy.
In 774 it became part of Holy Roman Empire.
Together with other fiefs, it was bequeathed to Pope Gregory VII by the powerful countess Matilda of Tuscany, but for some time struggled to maintain its independence.
In 1155 it was destroyed by Frederick Barbarossa. In 1213 it was definitively occupied by Pope Gregory IX.
During the absence of the papal court in Avignon, it was prey to the struggles between Guelphs and Ghibellines, until in 1354 Cardinal Albornoz brought it once more under the authority of the Papal States.
Touring Spoleto
A wonderful mix of remnants from its Roman and medieval pasts, Spoleto's history actually goes back further to Bronze Age Umbria.
Umbria wheelchair friendly Spoleto accessible Italian tours today, it's best known for its annual summer Festival dei Due Mondi ( Festival of Two Worlds or Spoleto Festival ), honoring music, opera, theater and dance.
Among the city's many excellent historic sights are its first century Roman Amphitheater, the XII century Duomo, XIII century Ponte delle Torri aqueduct and the XIV century hilltop fortress, Rocca Albornoziana.
Umbria wheelchair friendly Spoleto accessible Italian tours resembles an illustration from one of those classic fairy-tale books.
Walking through its cobbled, arched streets is like walking in a dream. It is the kind of place where fantasy meets reality and you believe that anything could happen!
Booking & Travel
Umbria wheelchair friendly Spoleto accessible Italian tours unmissable visit at it with our Umbria Accessible Tours specifically tailored to wheelchair users, reduced mobility persons and disabled with an adapted van.
Umbria Wheelchair Accessible Services
Umbria Wheelchair Friendly Accessible Hotels
Day - Venice, Tuscany
Sacramento - USA
5th May 2022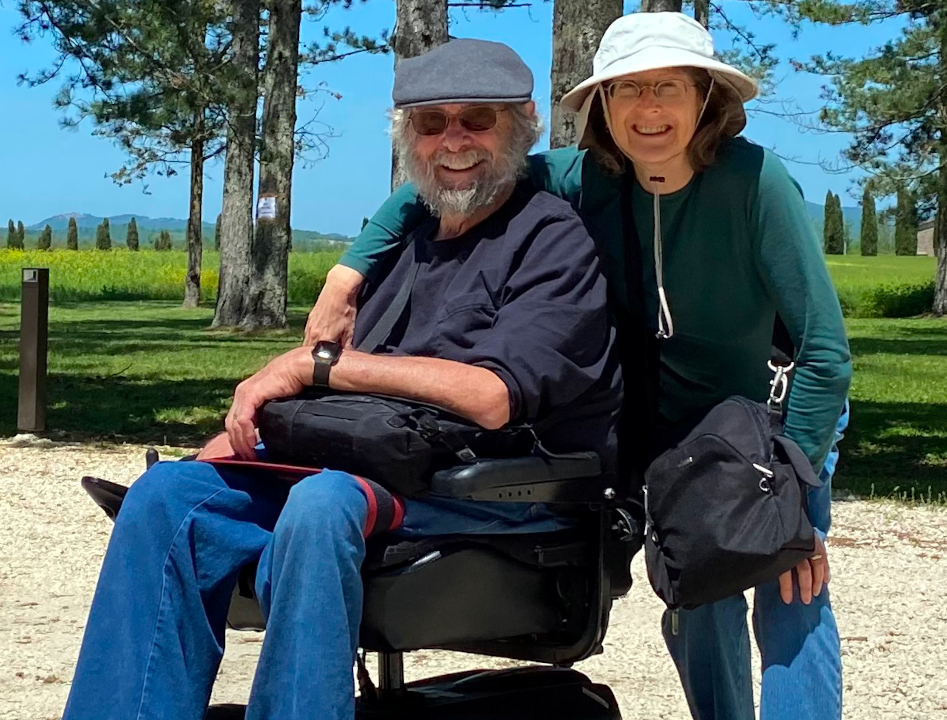 Vincenzo is superb in every way. He is extremely thorough, conscientious and honest ...
Samuel & Watkiss - Sicily
Samuel & Watkiss Families
Merton - UK
21st September 2021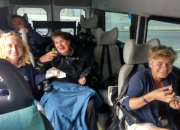 Birgisdottir - Milan
Akureyri - Iceland
15th September 2021 I contacted Accessible Italian Holiday with a very short notice about a transfer from ...
Bonelli - Umbria
Gozo - Malta
13rd September 2021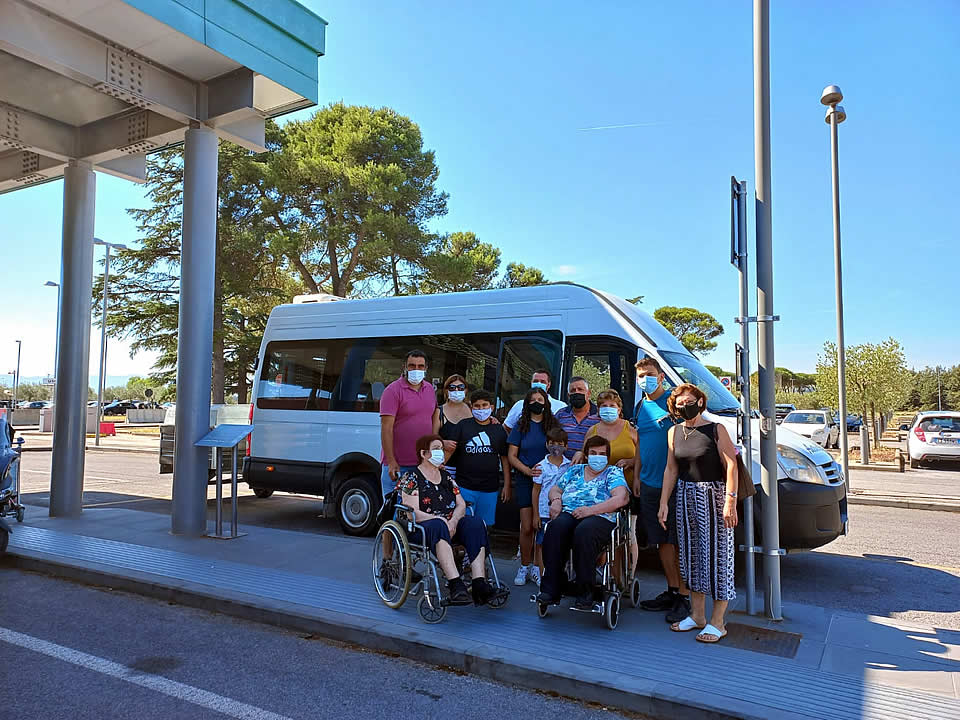 Reifein - Pisa
Atlanta - USA
16th August 2021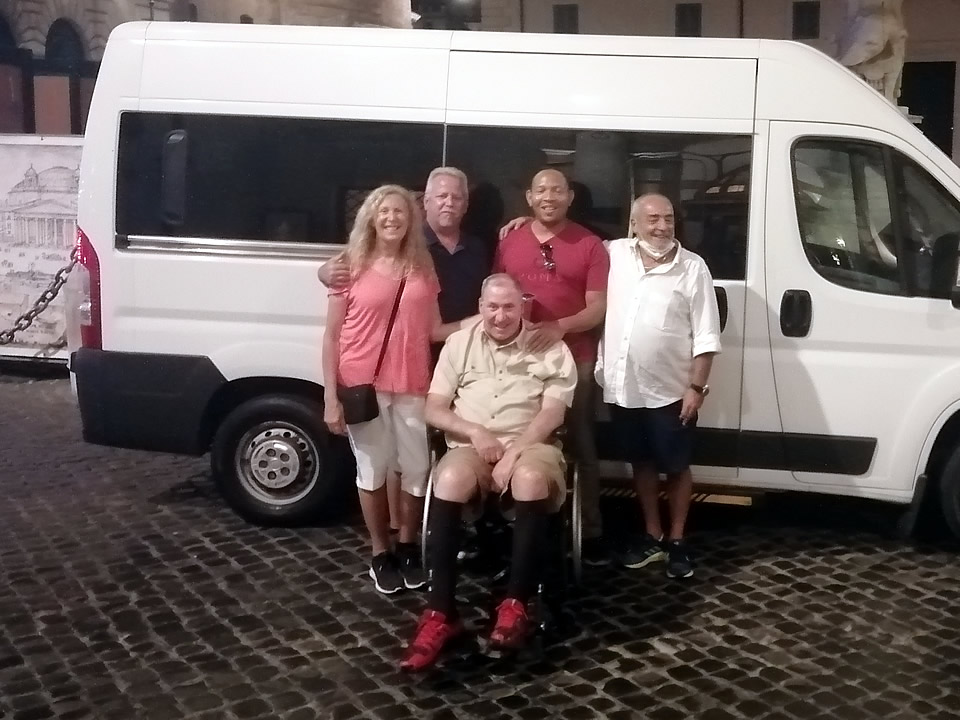 Thompson - Sicily
Triq I Assedju - Malta
20th October 2020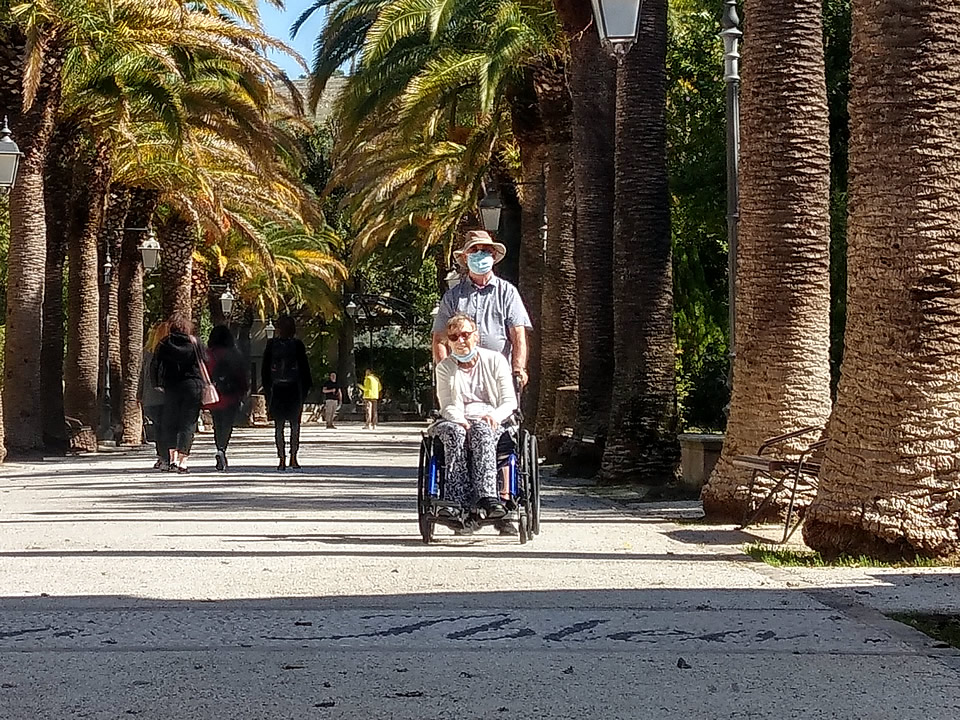 The service provided by Accessible Italian Holiday was exceptional. Vincenzo who ...
Brabant - Naples
Sainte-Catherine - France
29th June 2020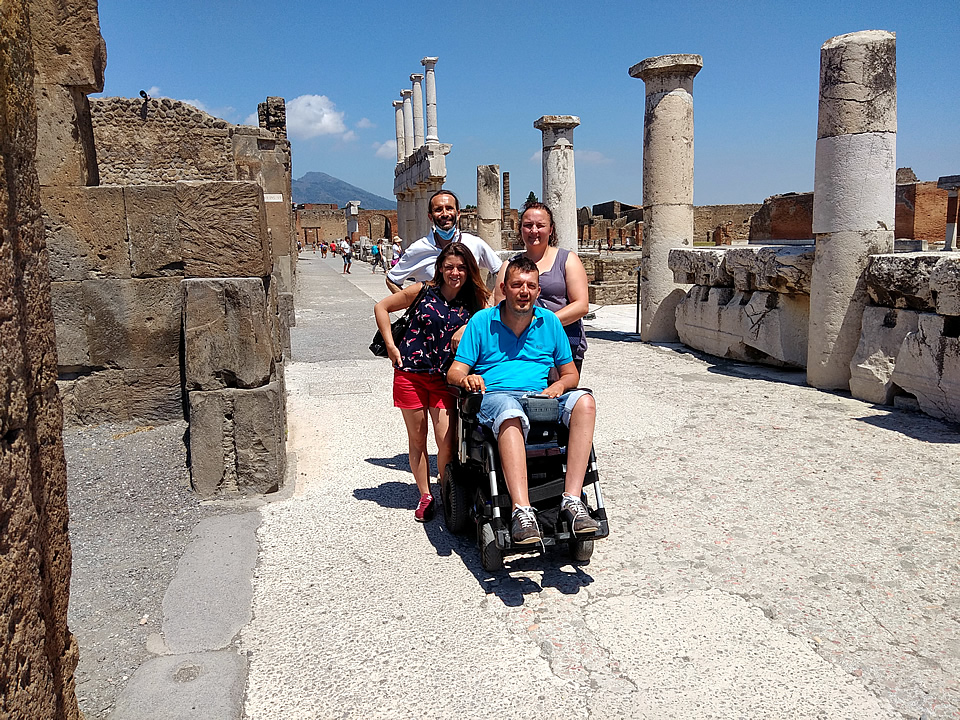 Prydun - Sicily
Hereford - UK
8th March 2020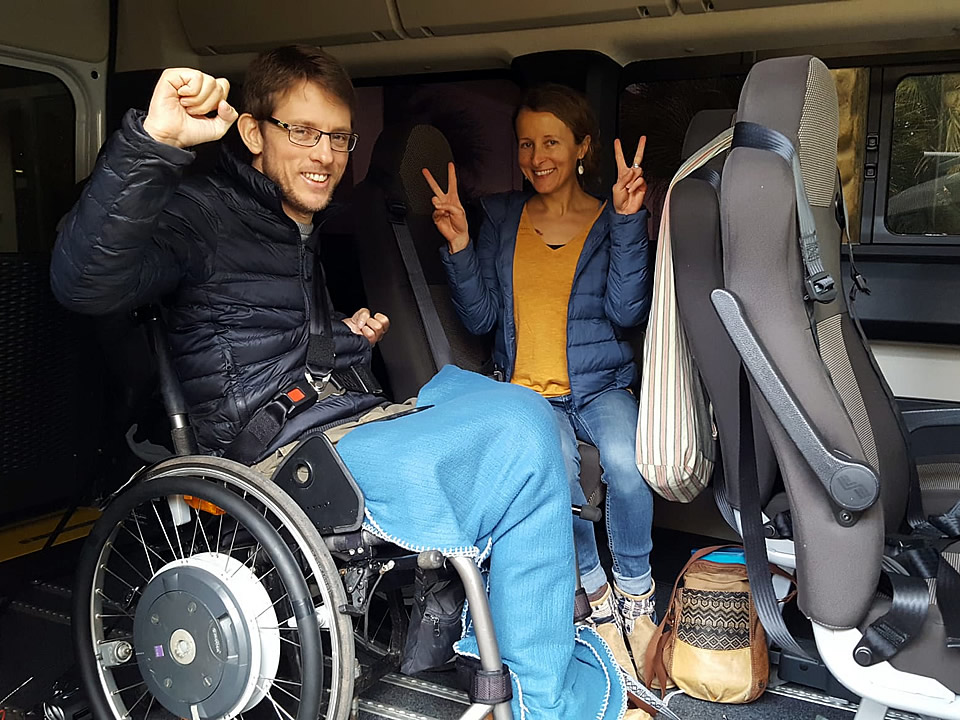 My husband ( who has a spinal cord injury and can't walk ) needed to make a last ...
Rudyk - Sorrento
New York - USA
31st October 2019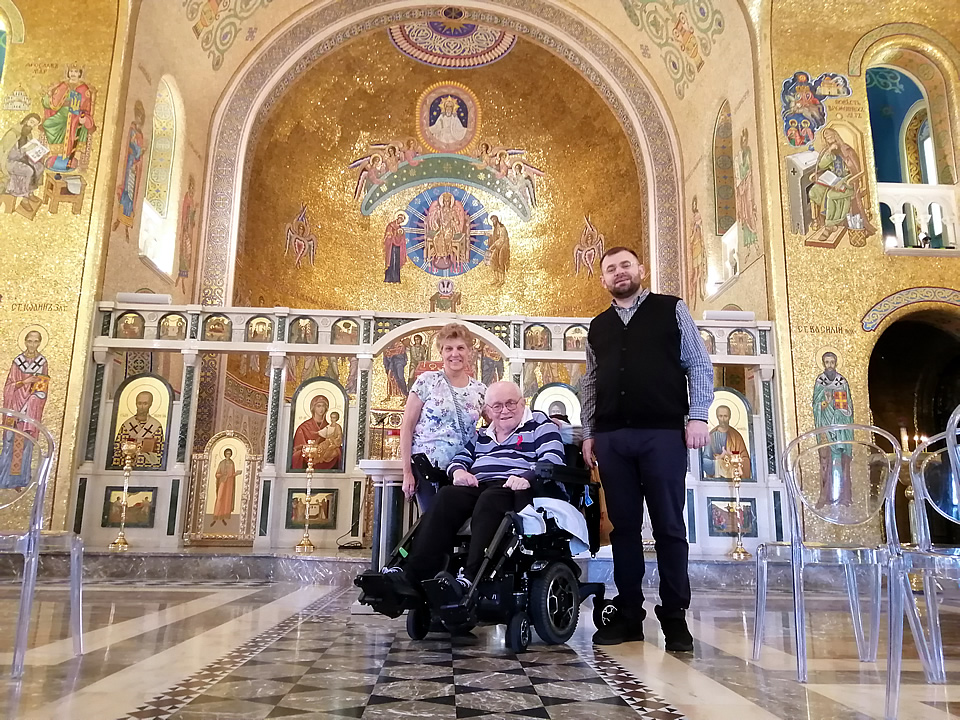 Molski- Sicily
Arizona - USA
19th September 2019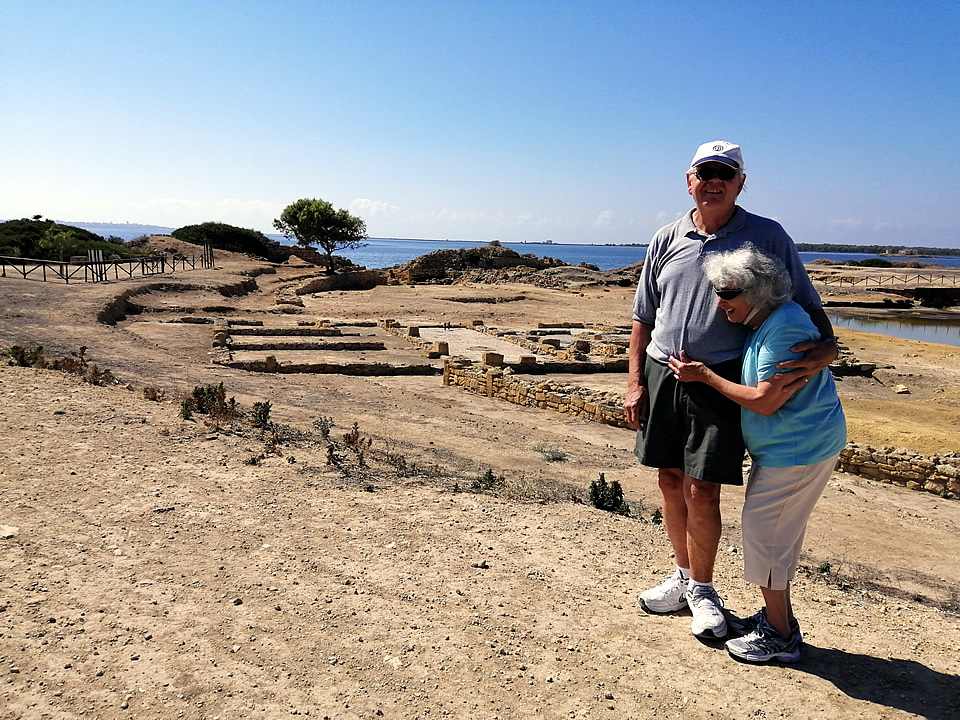 Enzo is a delight to work with. Made helpful suggestions that improved are overall ...
Burns - Bologna
Alpharetta - USA
5th August 2019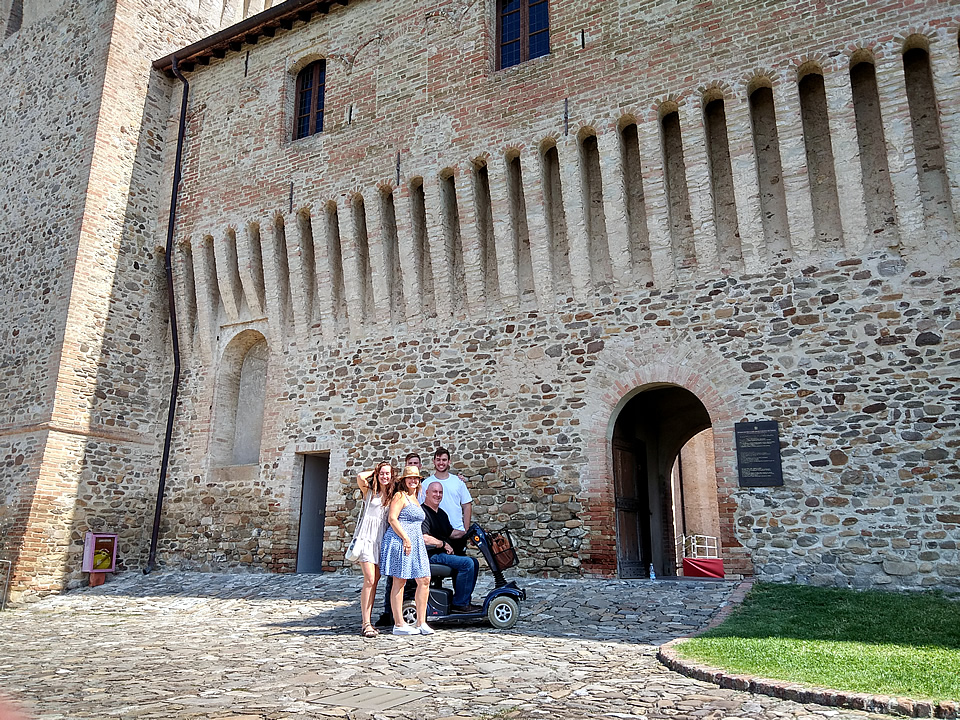 Jones - Rome
Melbourne - Australia
25th July 2019 Raaber - Venice, Lake Como, Florence
Tropiano - Umbria
Philadephia - USA
30th May 2019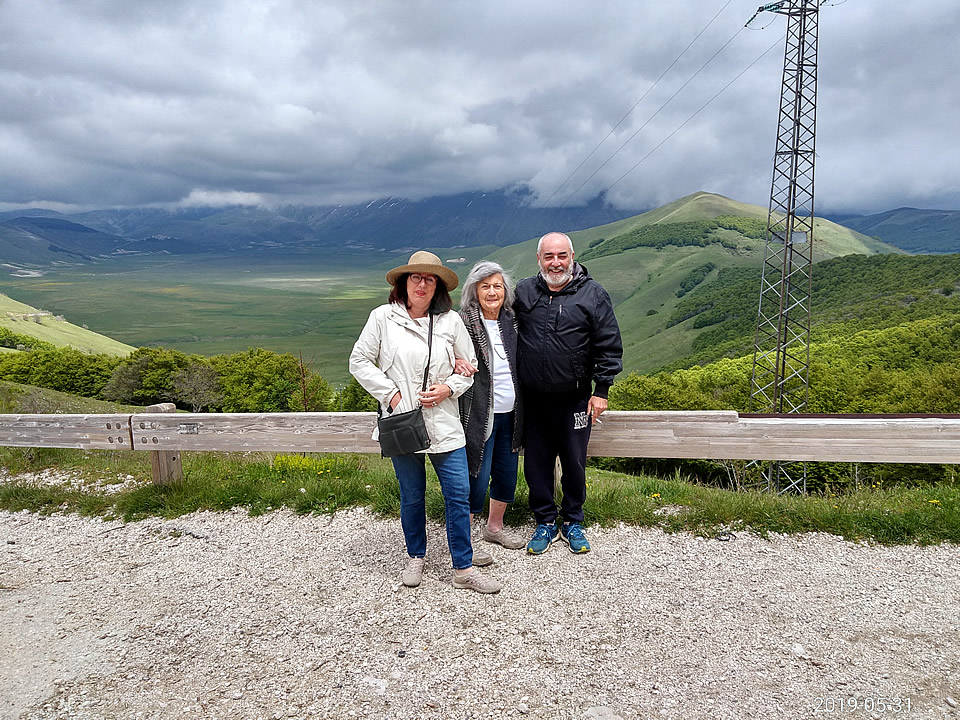 Stapley - Tuscany
Blue Mountains - Australia
17th May 2019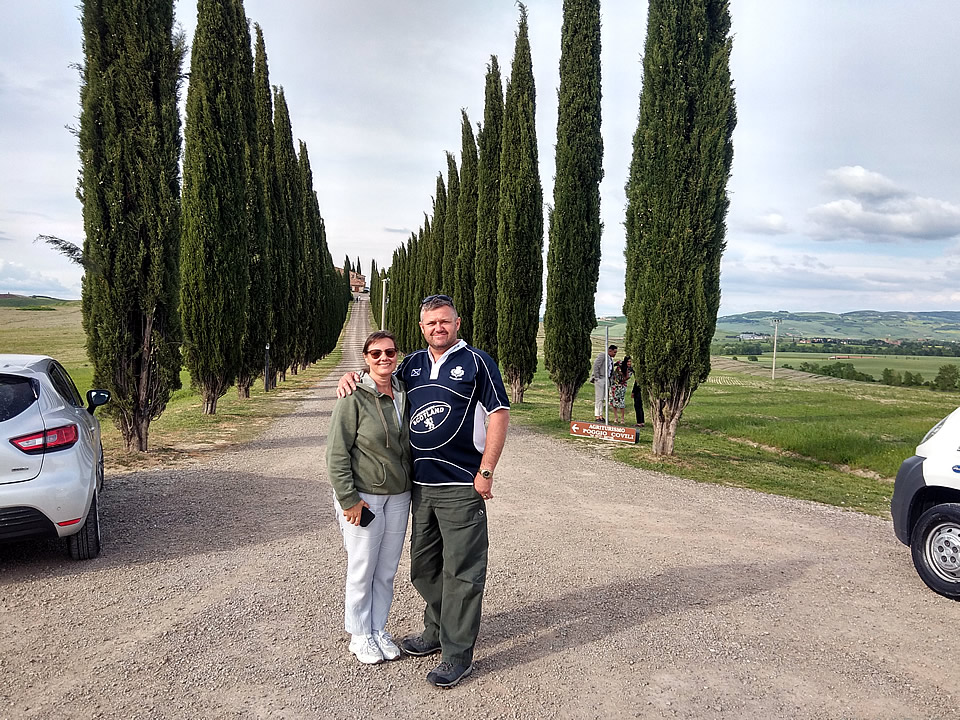 We booked two trips with Enzo, he was wonderful. At all times he made sure we got ...
Carreras - France, Swiss & Italy
Miami- USA
26th March 2019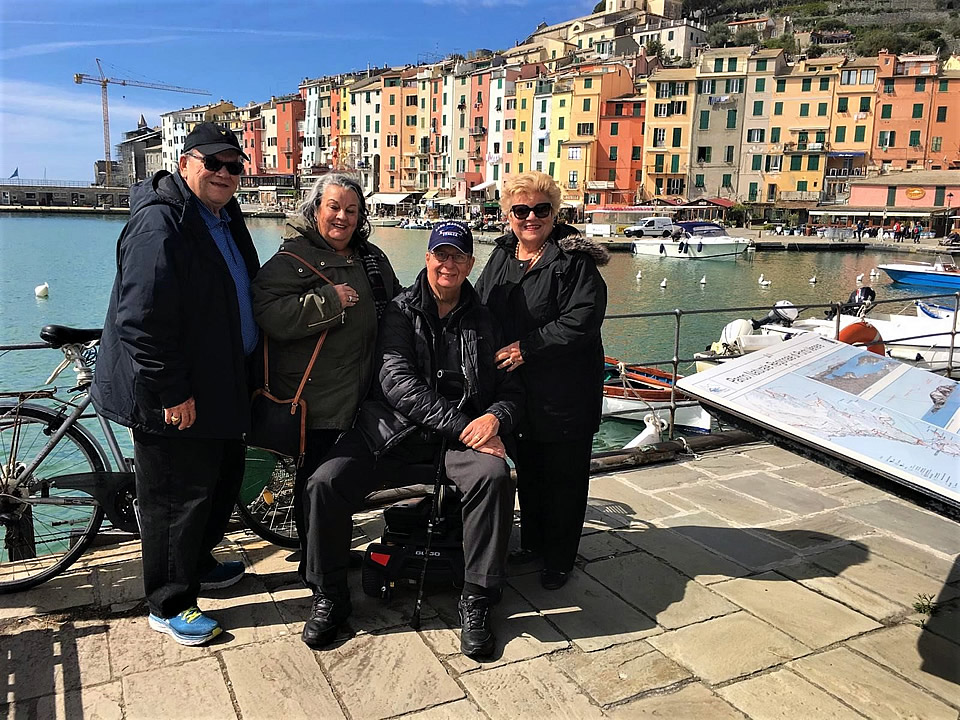 Whittle - Apulia
Cheltenham- UK
19th October 2018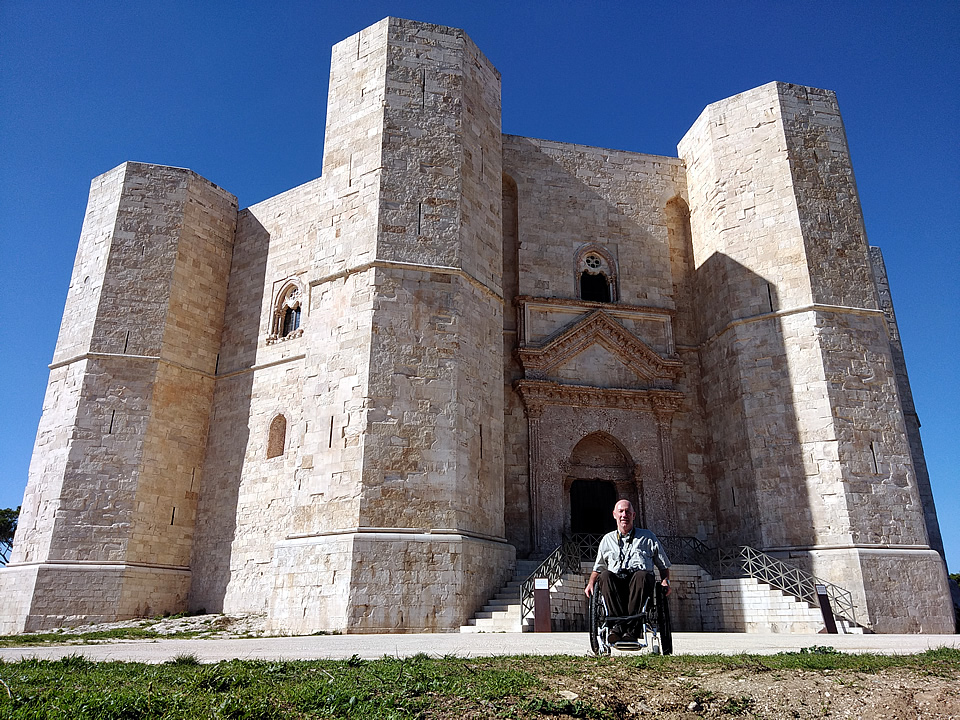 Scheer & Mallett - Apulia
Illinois- USA
5th October 2018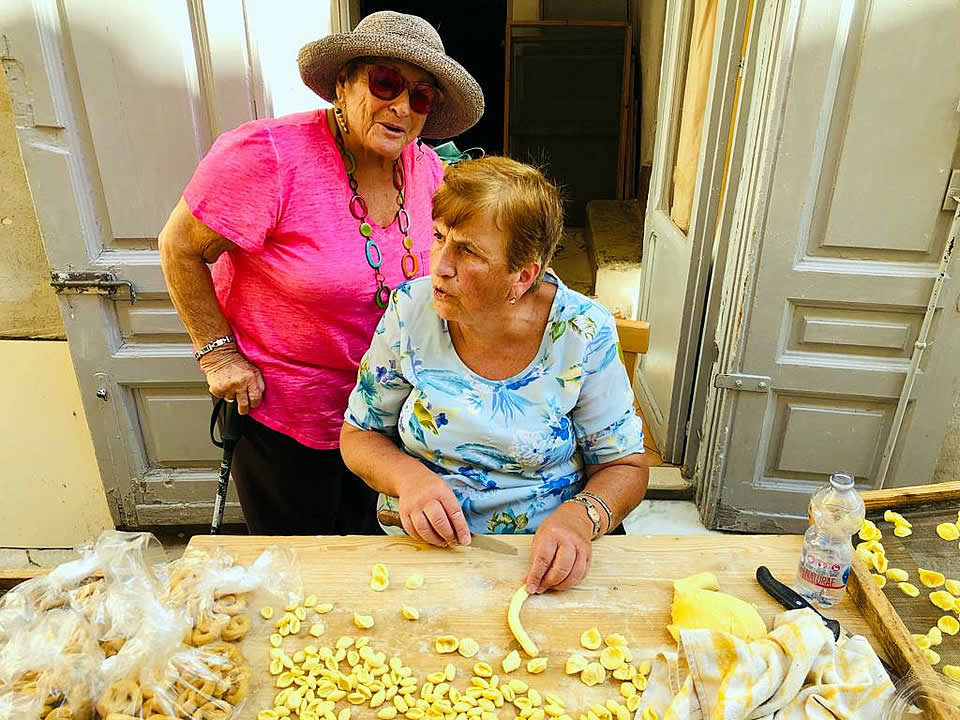 Thank you for a FABULOUS trip. We had so much fun. You were so kind , helpful and ...
Totta - Rome
Long Beach - USA
4th October 2018 Our guide was not only an excellent and reliable driver who met us on time ...
Pieples - Venice Rome Apulia
Miami- USA
14th September 2018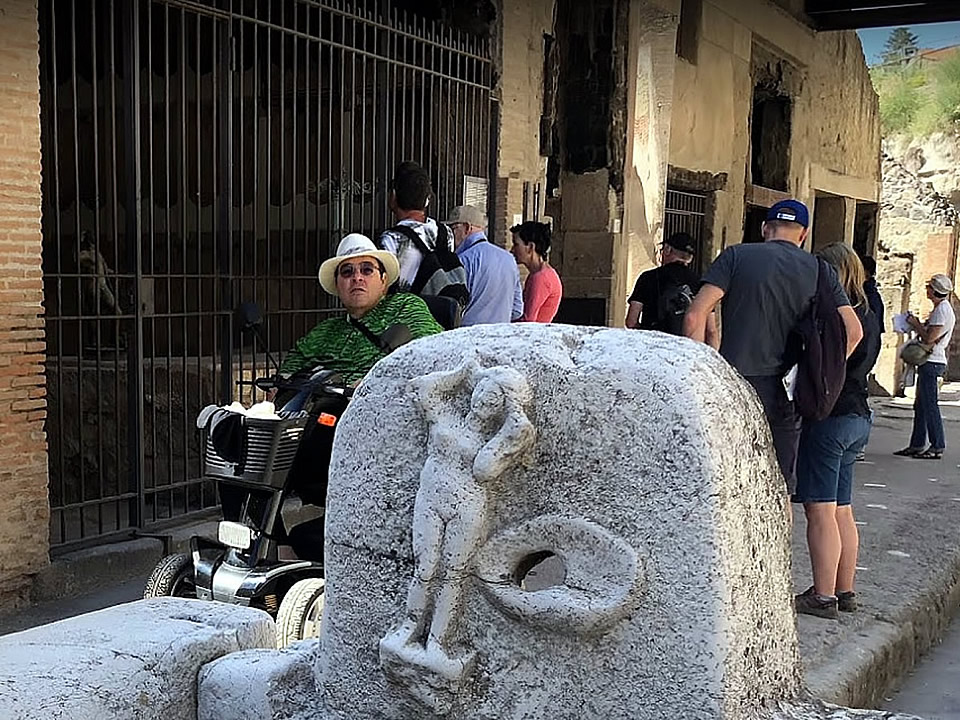 Our family of 4 had a wonderful trip because of Accessible Italian Holidays. Here ...