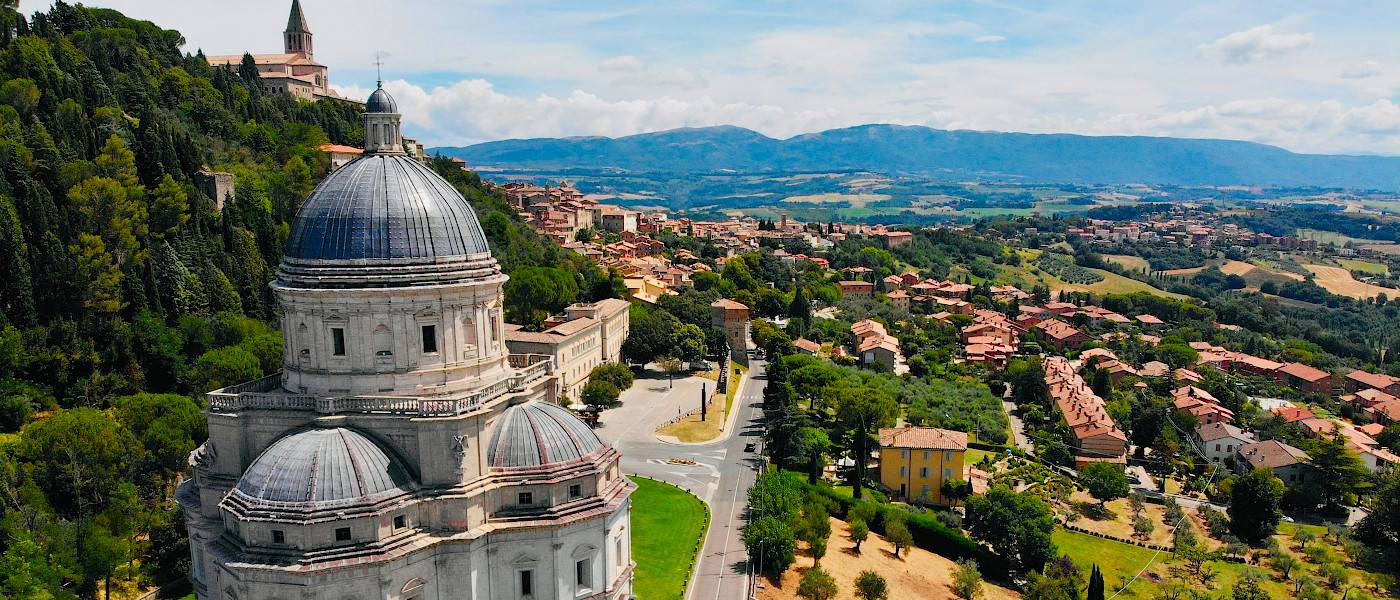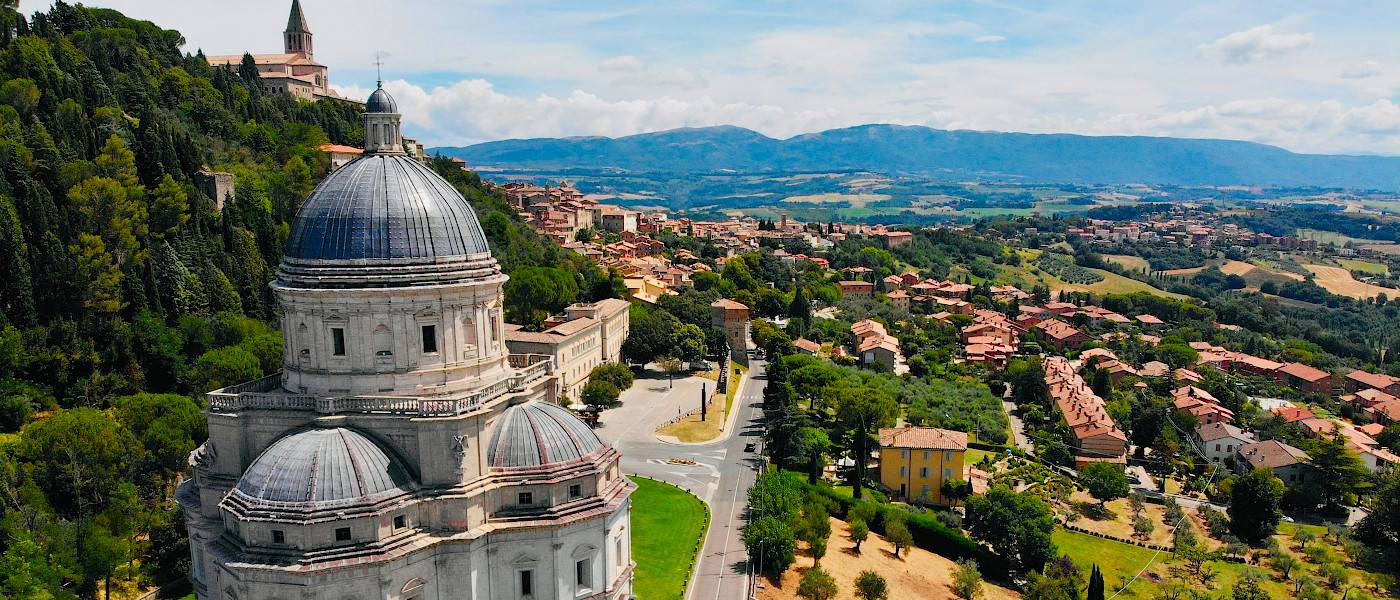 Todi Wheelchair Accessible Tours
Todi Wheelchair Accessible Tours
Todi Wheelchair Accessible Tours Umbria Excursions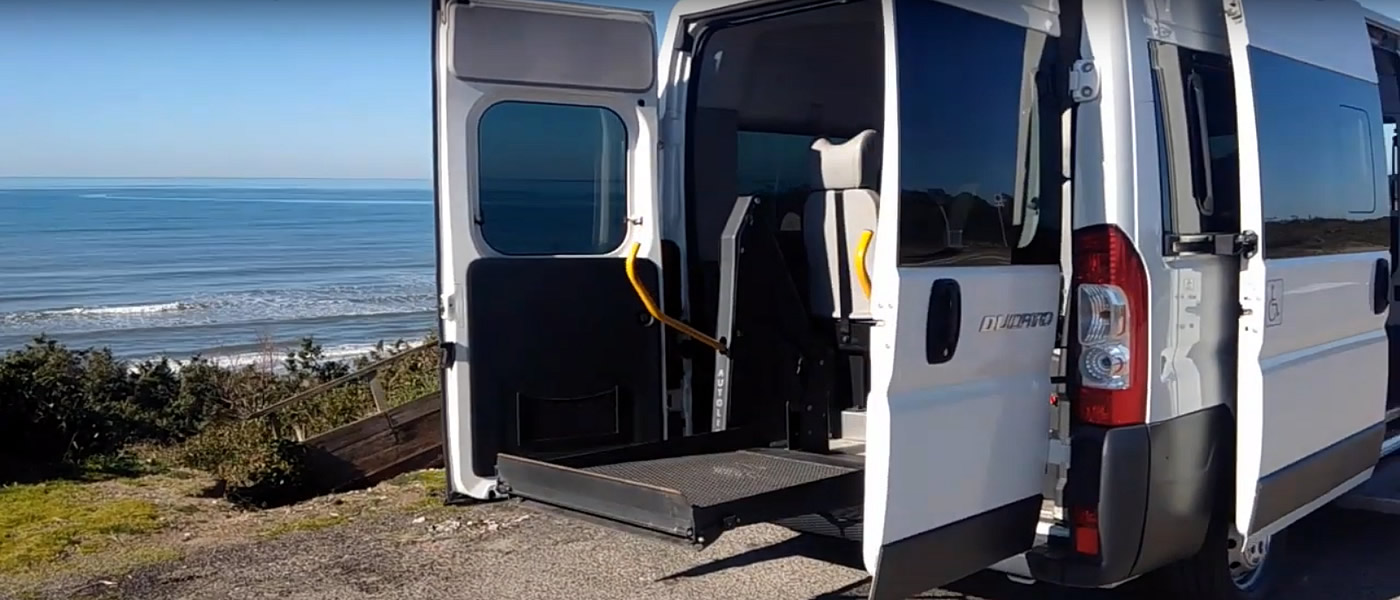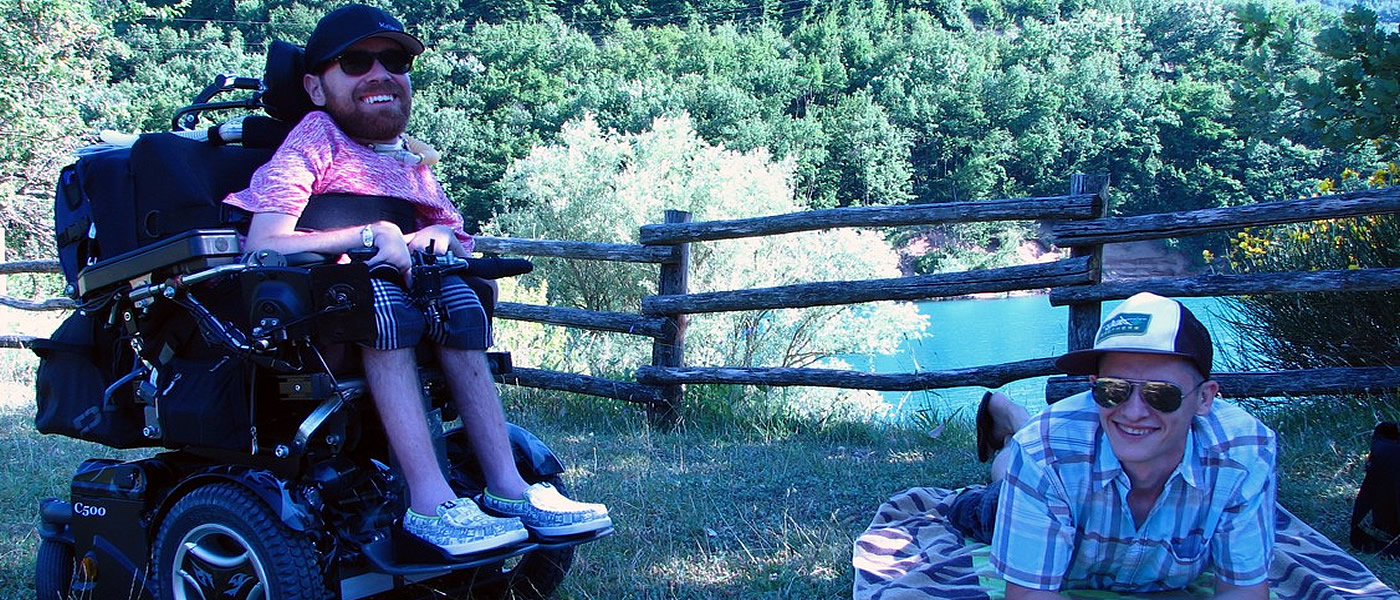 Our Adapted Van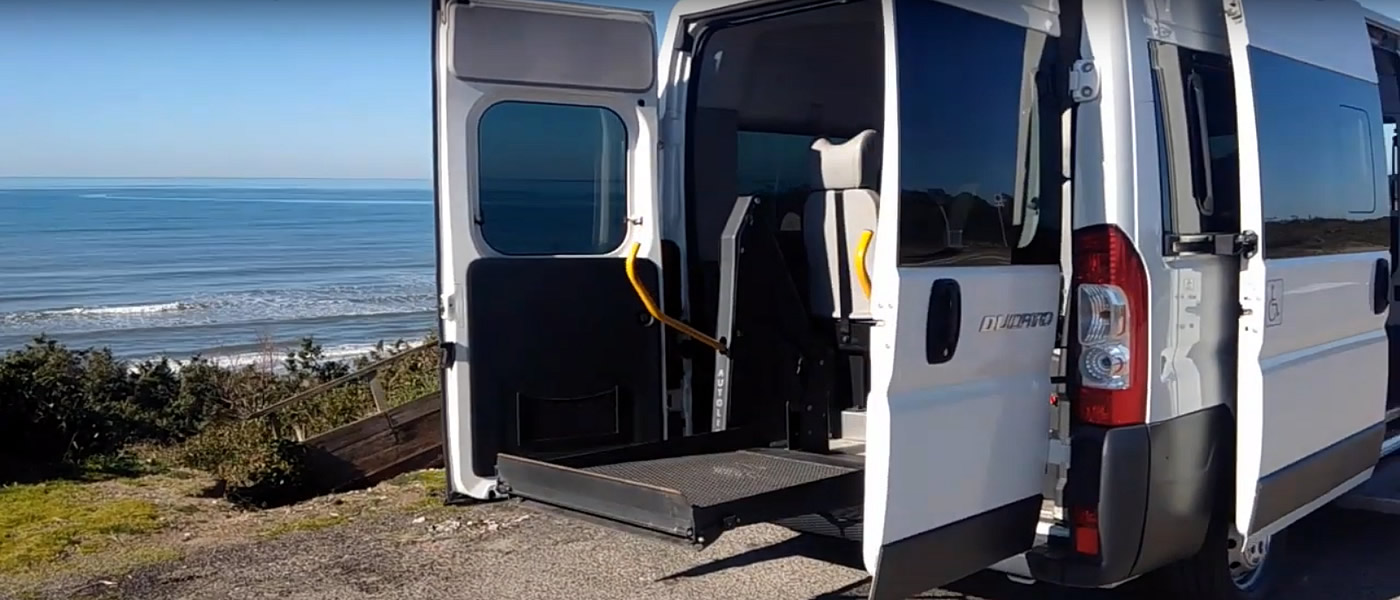 Umbria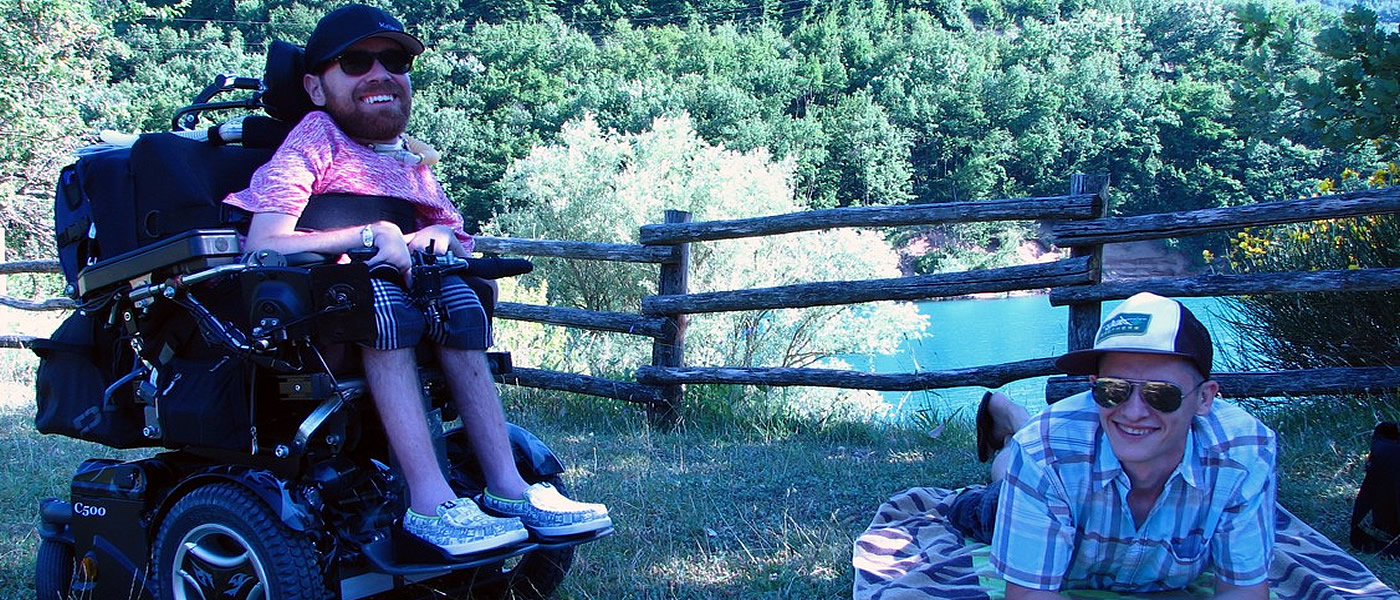 Todi Wheelchair Accessible Tours
Umbria wheelchair users Todi accessible Italian tours is a picturesque medieval hill town in Umbria, surrounded by medieval, Roman and Etruscan walls.
Although it's a hill town, its center at the top of the hill is flat.
The central piazza, originally the Roman Forum, has several beautiful medieval buildings.
Sights are close together and there are good places to linger, enjoying the views or the ambiance.
Umbria wheelchair users Todi accessible Italian tours or the surrounding countryside would make a peaceful base for visiting southern Umbria.
In late summer, the Todi Art Festival has art exhibits and drama, opera, classical music, and ethnic music performances and there are "summer evening" events scheduled throughout the summer.
Umbria wheelchair users Todi accessible Italian tours life here is as Italian as you are going to find, and is lived among tumbling streets and tiny alleys that seem stuck in the Middle Ages.
Despite a steady stream of visitors and day-trippers, it remains undisturbed by the bustle of modern tourism.
Umbria wheelchair users Todi accessible Italian tours there is also no better base for exploring Umbria: Spoleto, wine-making country around Montefalco, the art and architecture of Perugia, and foodie Bevagna are all within a short drive of the town walls.
Umbria wheelchair users Todi accessible Italian tours has one of central Italy's most photogenic piazzas.
There is nothing showy about Piazza del Popolo, just an understated serenity enclosed by the XIII century Palazzo del Capitano and Palazzo dei Priori.
Surveying it from one end is the minimalist façade and rose window of Todi's Romanesque-Gothic Cathedral.
The town's most photographed building stands just downhill from the walls: the church of Santa Maria della Consolazione was designed by Cola da Caprarola, and its divine geometry follows the classic Greek Cross pattern that became fashionable during the High Renaissance.
To get the best view of it and the hills of central Umbria that form its backdrop, climb the Campanile of San Fortunato Church.
Step back a couple of millennia back at Carsulae, a Roman resort in the 1st century AD.
You can still see the Basilica and Forum, and walk on the basalt flagstones of the Via Flaminia, the ancient road that once connected Rome with Rimini and the Adriatic coast.
Booking & Travel
Umbria wheelchair users Todi accessible Italian tours unmissable visit at it with our Umbria Accessible Tours specifically tailored to wheelchair users, reduced mobility persons and disabled with an adapted van.
Umbria Wheelchair Accessible Services
Umbria Wheelchair Friendly Accessible Hotels
Day - Venice, Tuscany
Sacramento - USA
5th May 2022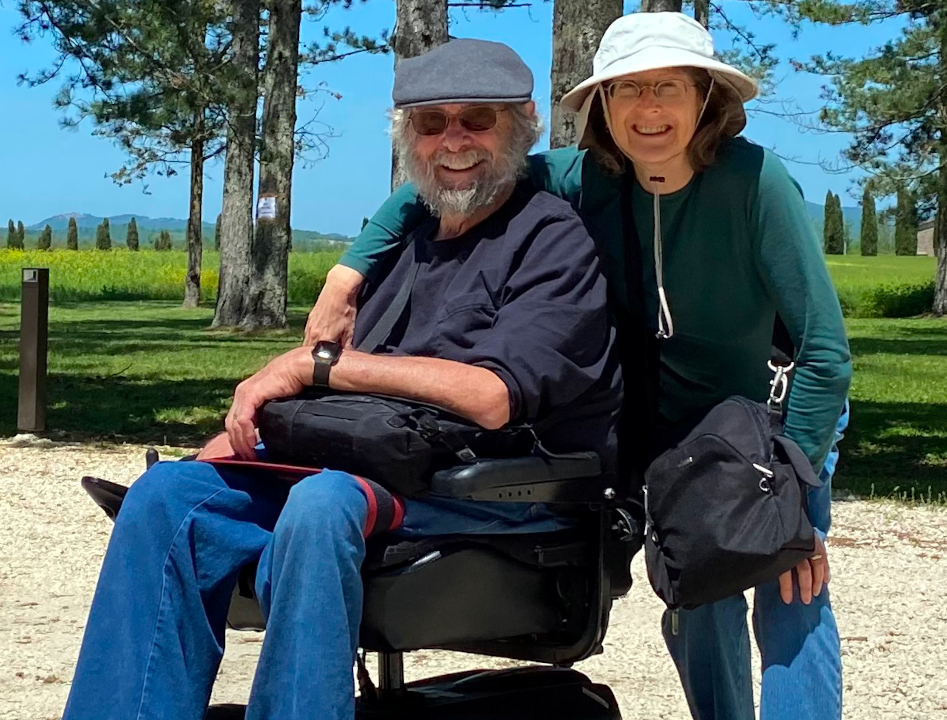 Vincenzo is superb in every way. He is extremely thorough, conscientious and honest ...
Samuel & Watkiss - Sicily
Samuel & Watkiss Families
Merton - UK
21st September 2021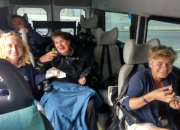 Birgisdottir - Milan
Akureyri - Iceland
15th September 2021 I contacted Accessible Italian Holiday with a very short notice about a transfer from ...
Bonelli - Umbria
Gozo - Malta
13rd September 2021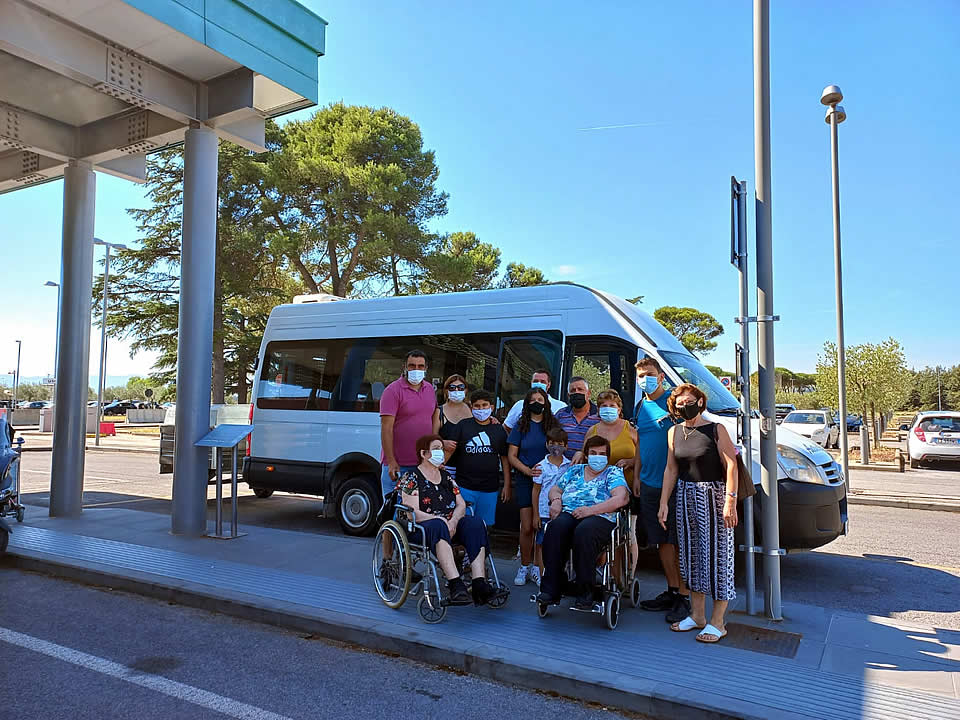 Reifein - Pisa
Atlanta - USA
16th August 2021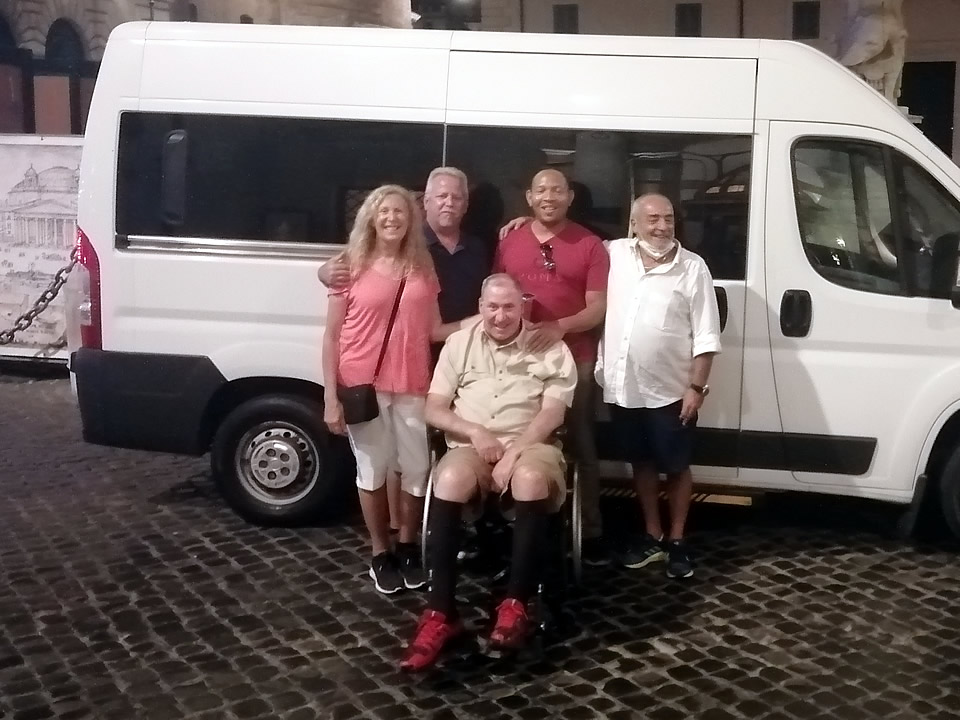 Thompson - Sicily
Triq I Assedju - Malta
20th October 2020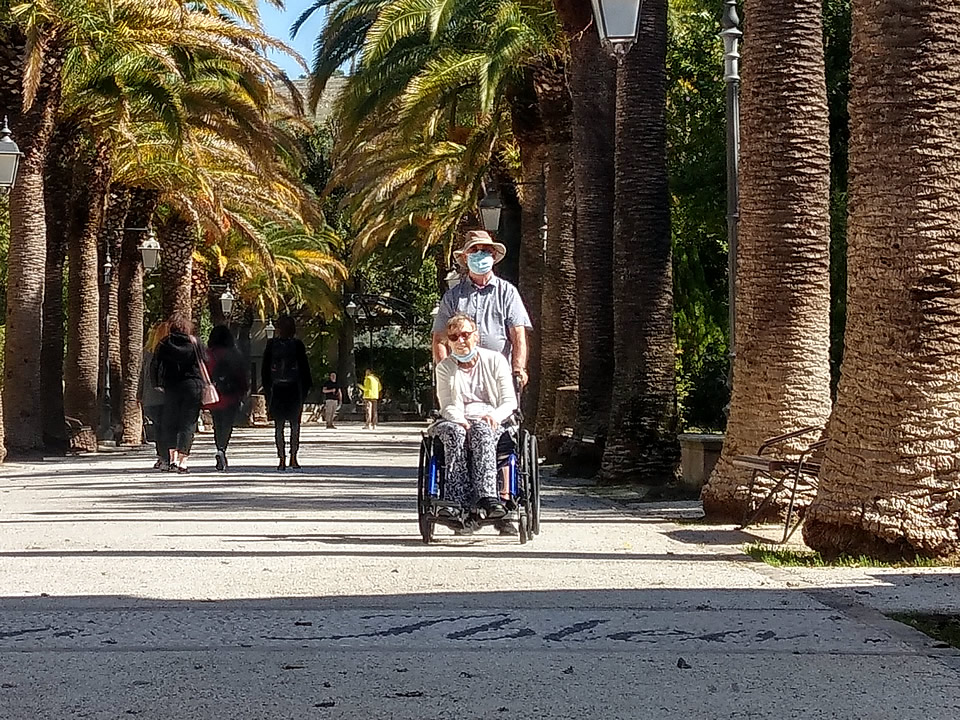 The service provided by Accessible Italian Holiday was exceptional. Vincenzo who ...
Brabant - Naples
Sainte-Catherine - France
29th June 2020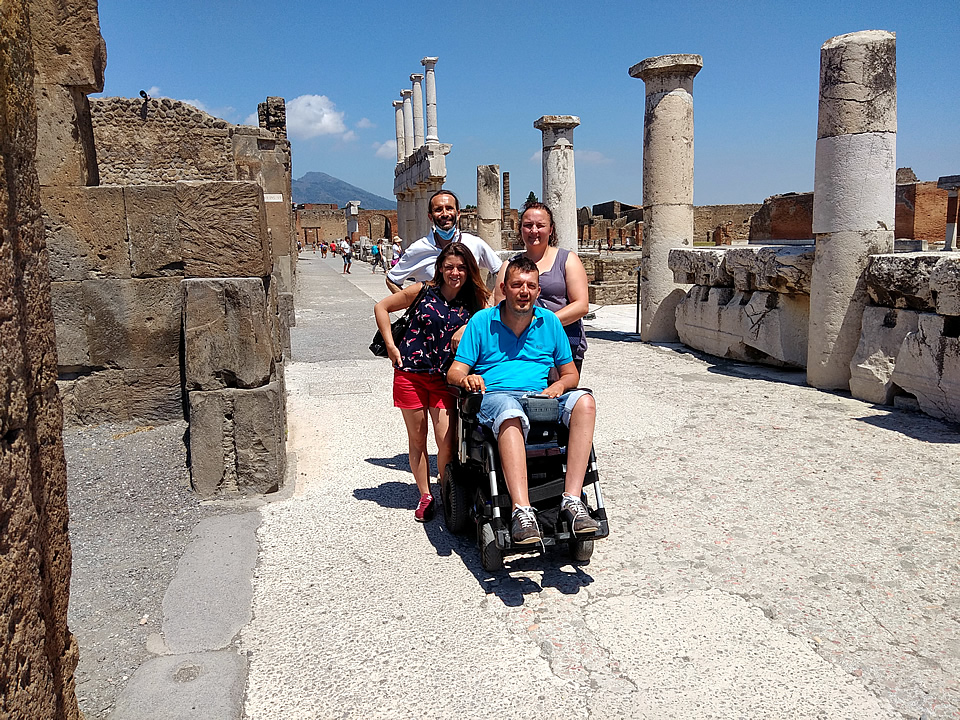 Prydun - Sicily
Hereford - UK
8th March 2020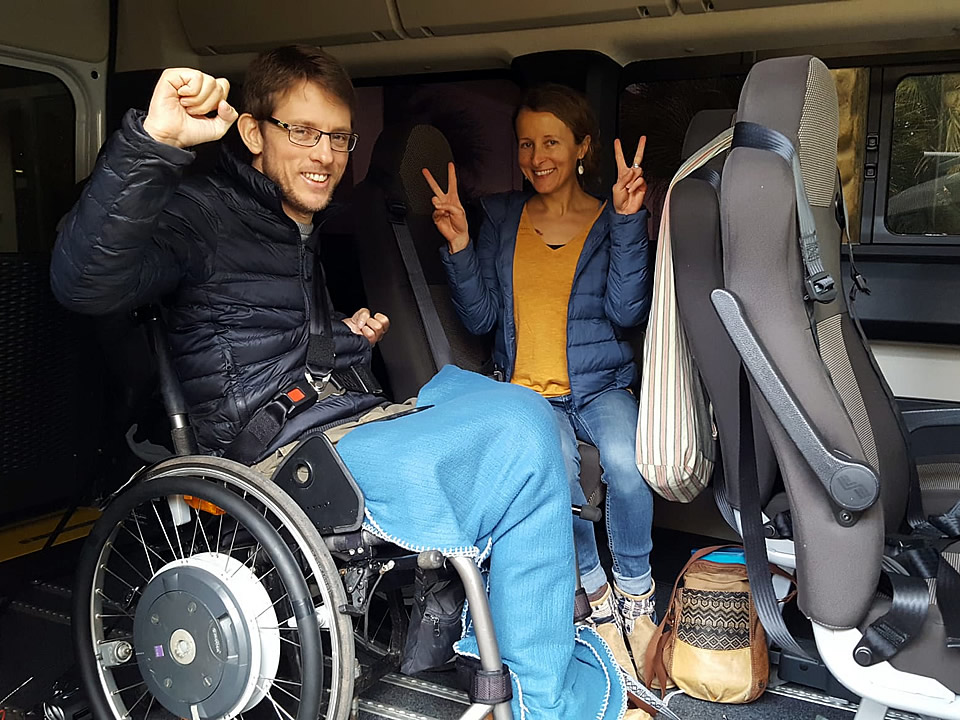 My husband ( who has a spinal cord injury and can't walk ) needed to make a last ...
Rudyk - Sorrento
New York - USA
31st October 2019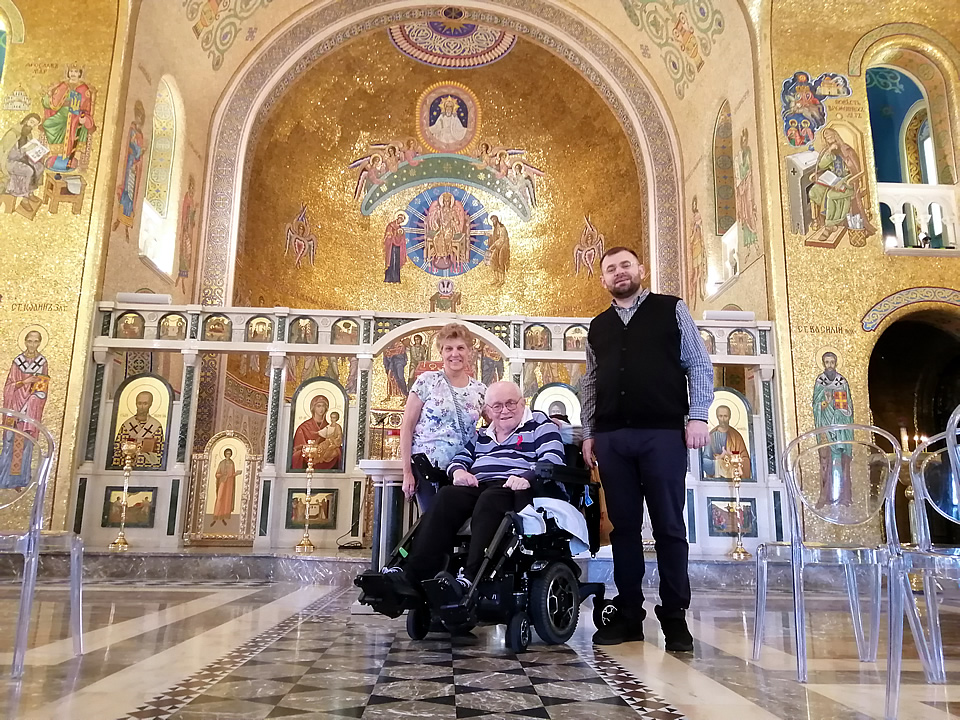 Molski- Sicily
Arizona - USA
19th September 2019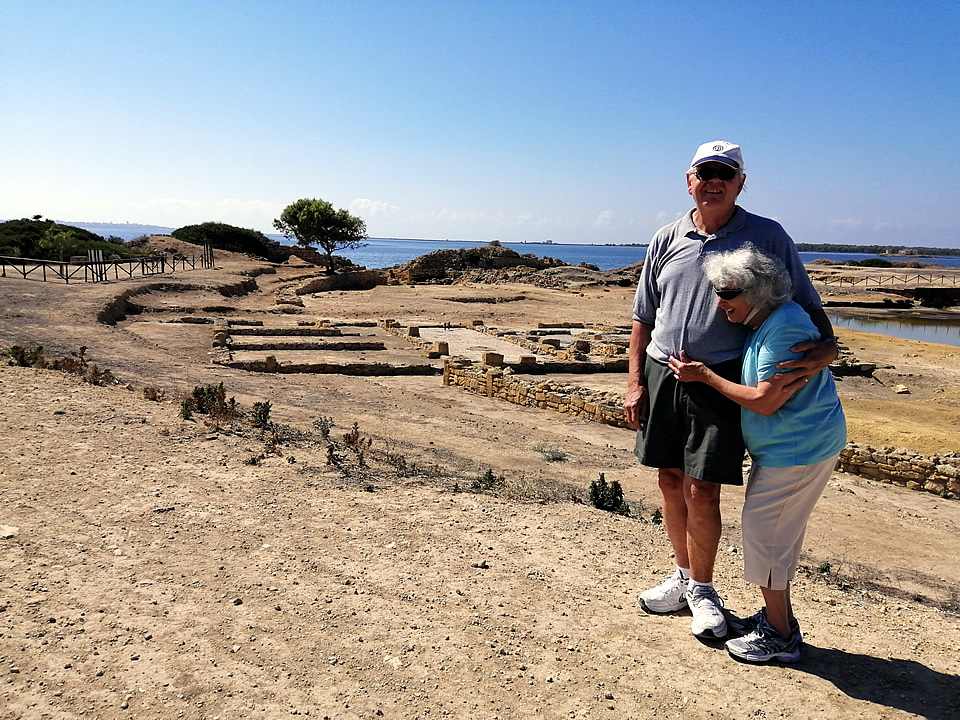 Enzo is a delight to work with. Made helpful suggestions that improved are overall ...
Burns - Bologna
Alpharetta - USA
5th August 2019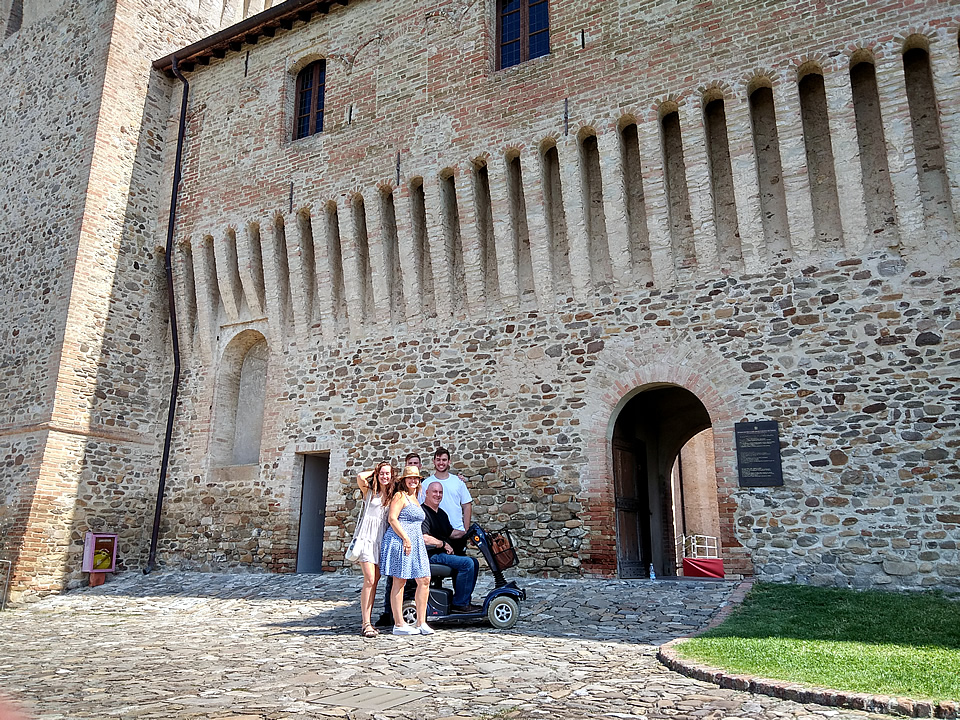 Jones - Rome
Melbourne - Australia
25th July 2019 Raaber - Venice, Lake Como, Florence
Tropiano - Umbria
Philadephia - USA
30th May 2019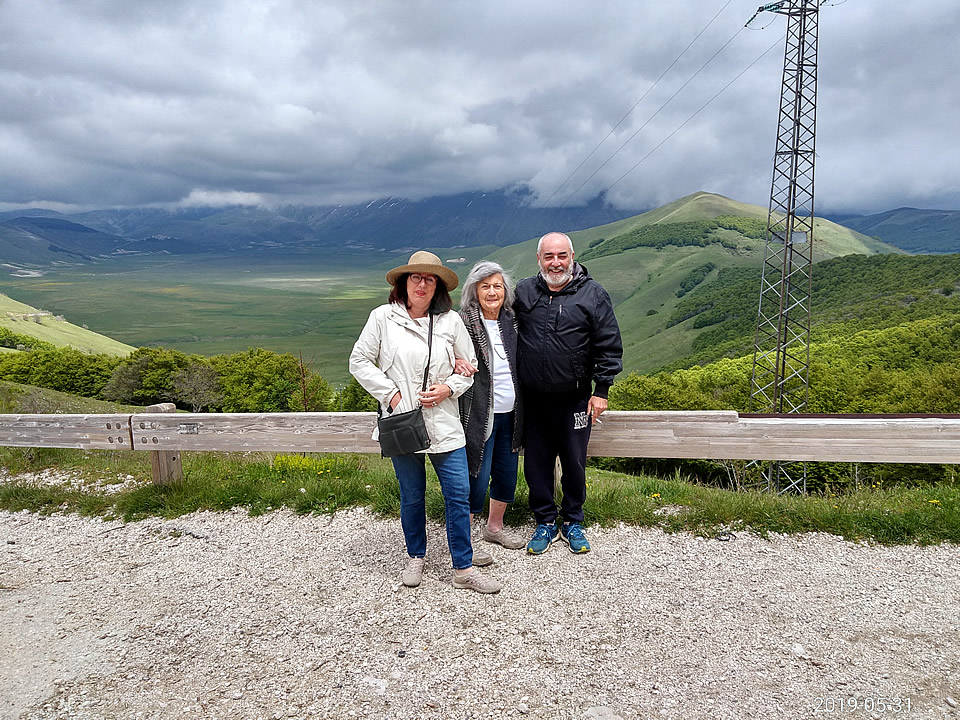 Stapley - Tuscany
Blue Mountains - Australia
17th May 2019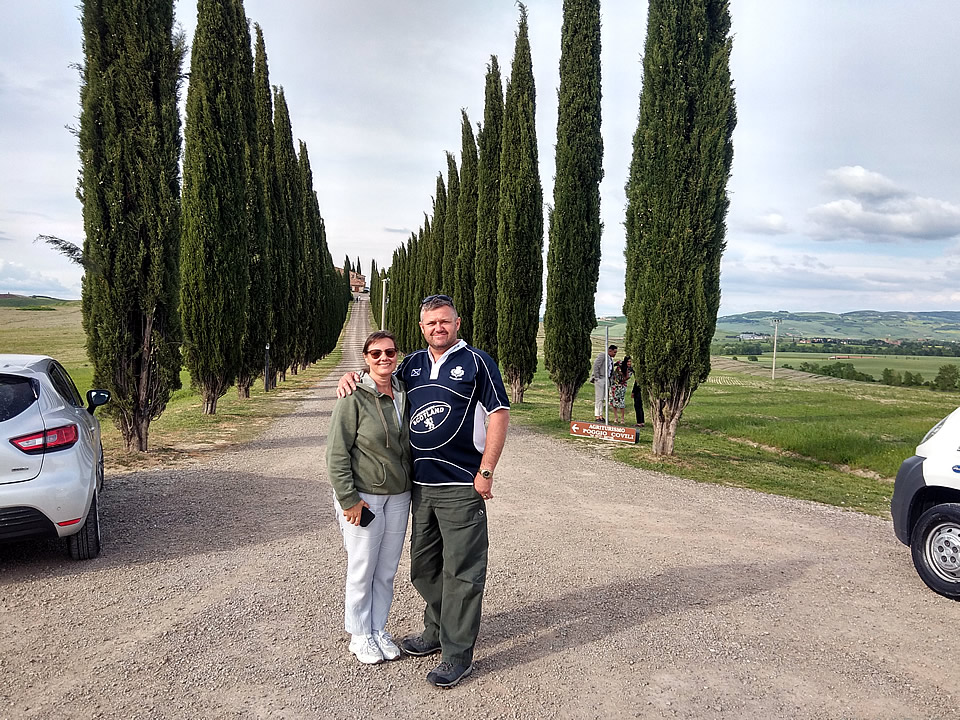 We booked two trips with Enzo, he was wonderful. At all times he made sure we got ...
Carreras - France, Swiss & Italy
Miami- USA
26th March 2019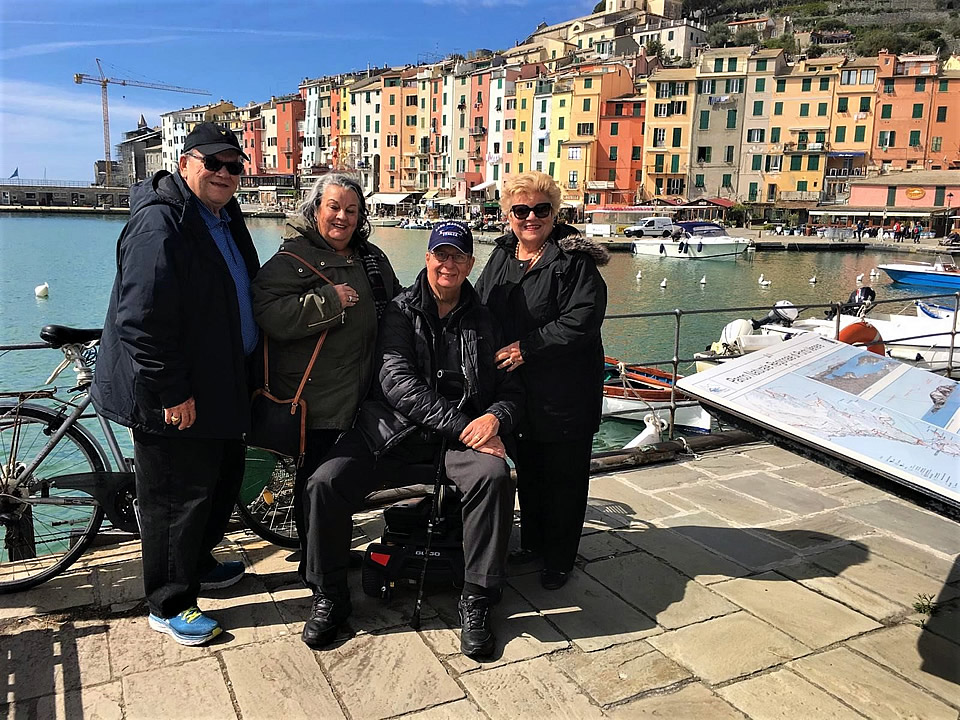 Whittle - Apulia
Cheltenham- UK
19th October 2018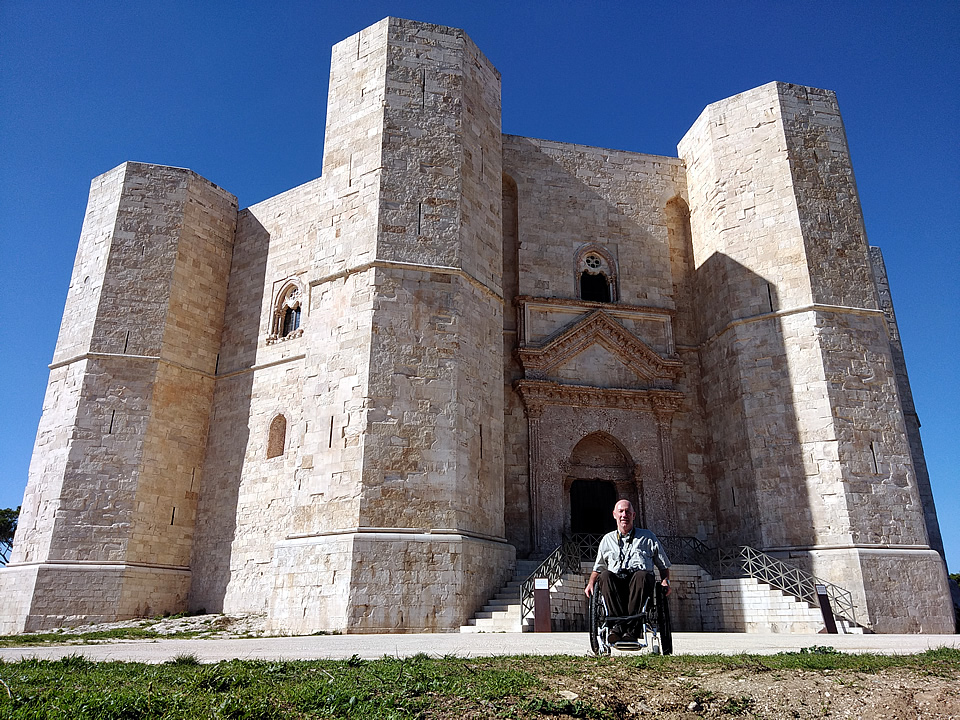 Scheer & Mallett - Apulia
Illinois- USA
5th October 2018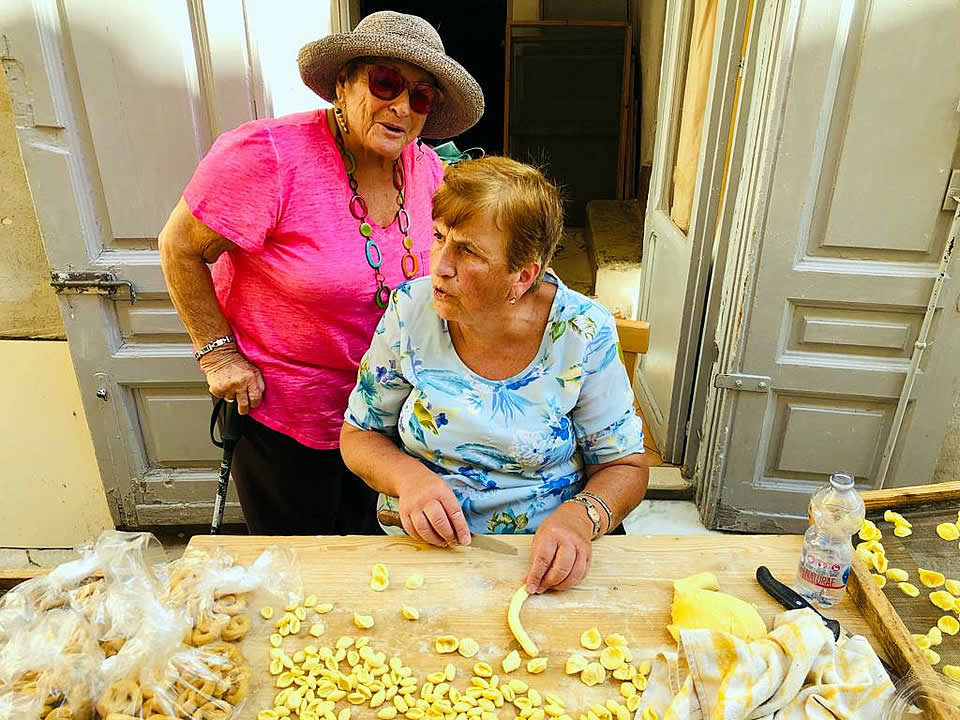 Thank you for a FABULOUS trip. We had so much fun. You were so kind , helpful and ...
Totta - Rome
Long Beach - USA
4th October 2018 Our guide was not only an excellent and reliable driver who met us on time ...
Pieples - Venice Rome Apulia
Miami- USA
14th September 2018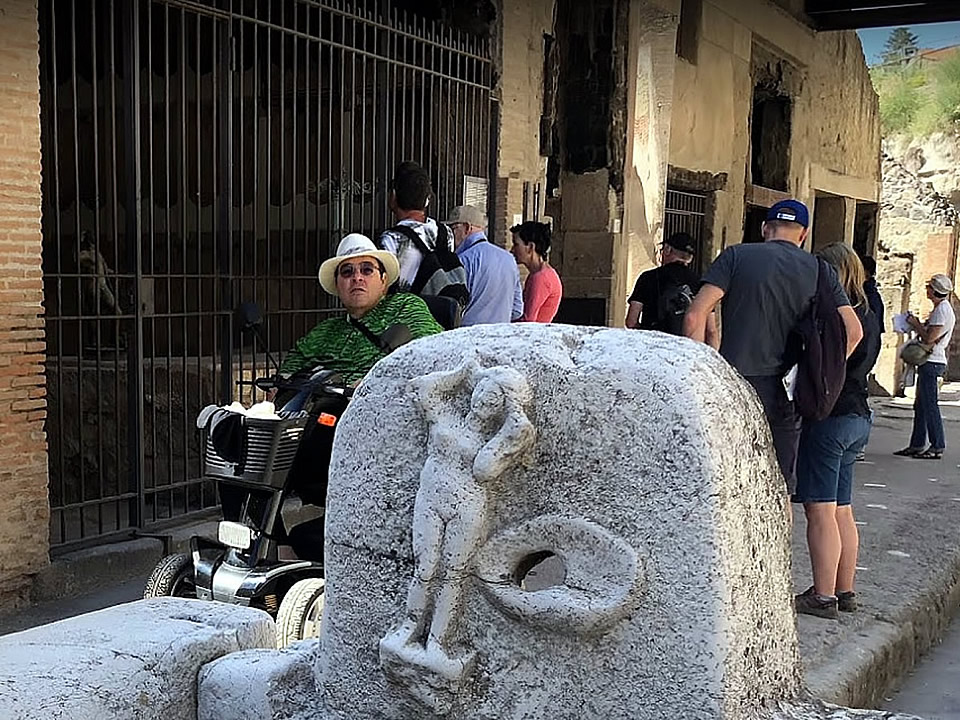 Our family of 4 had a wonderful trip because of Accessible Italian Holidays. Here ...