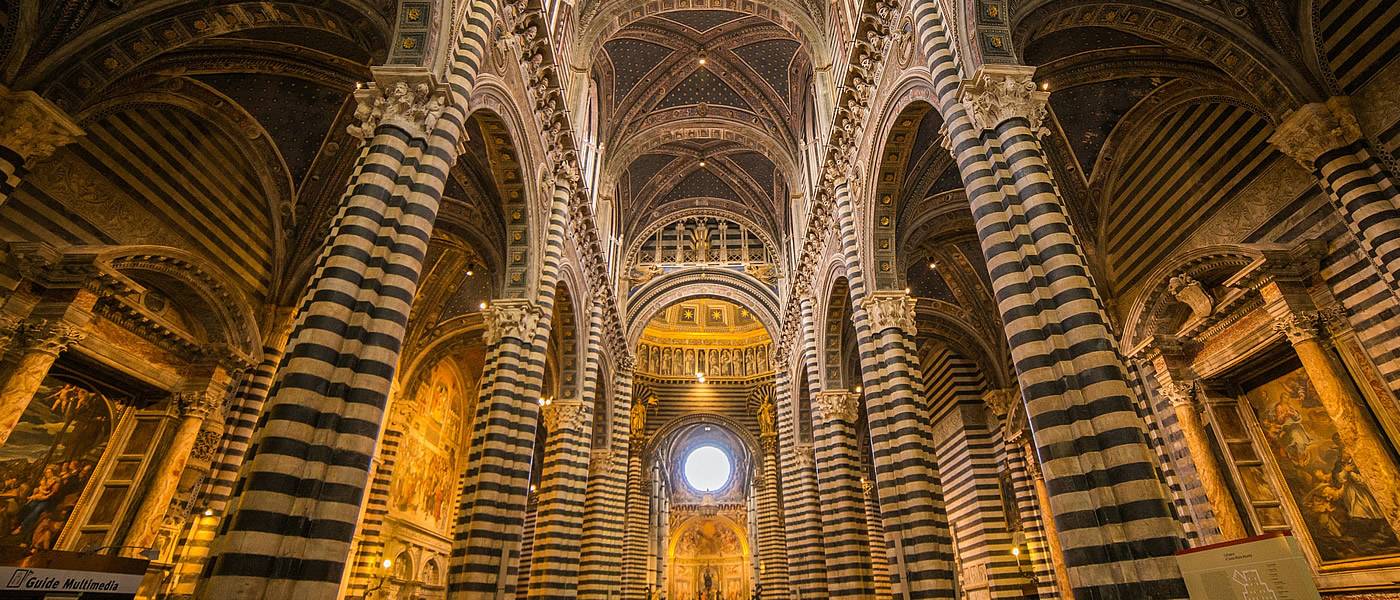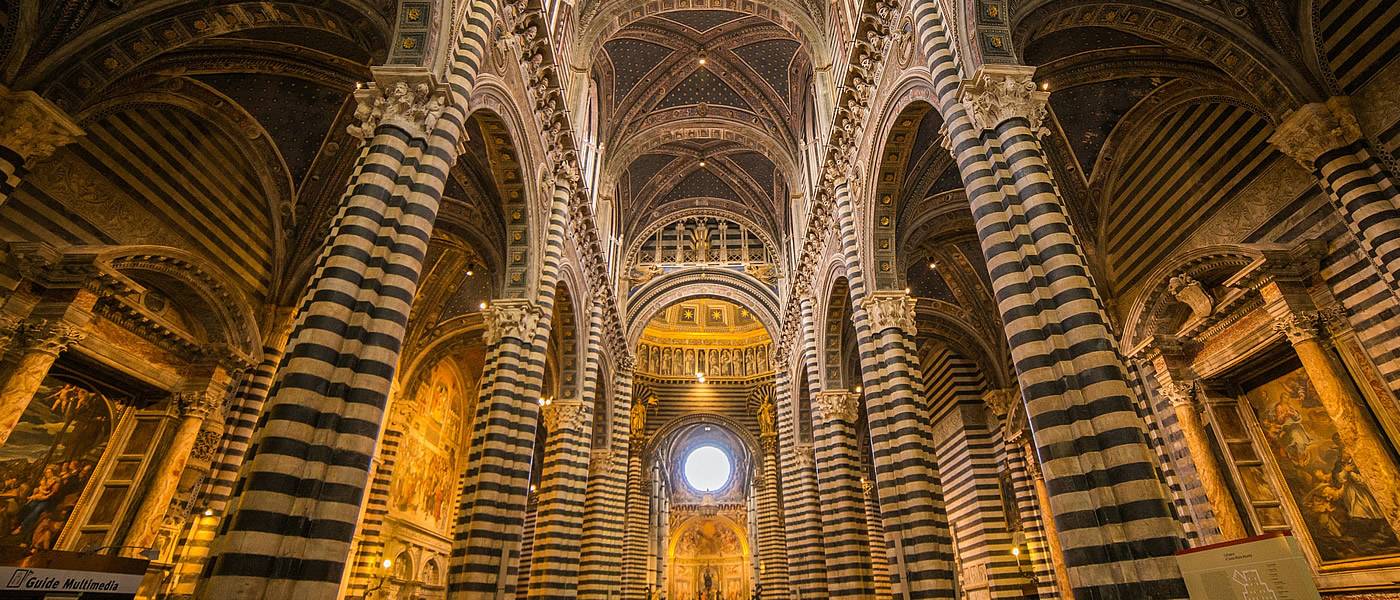 Duomo of Siena Wheelchair Accessible Tours
Duomo of Siena Wheelchair Accessible Tours
Duomo of Siena Wheelchair Accessible Tours Siena Excursions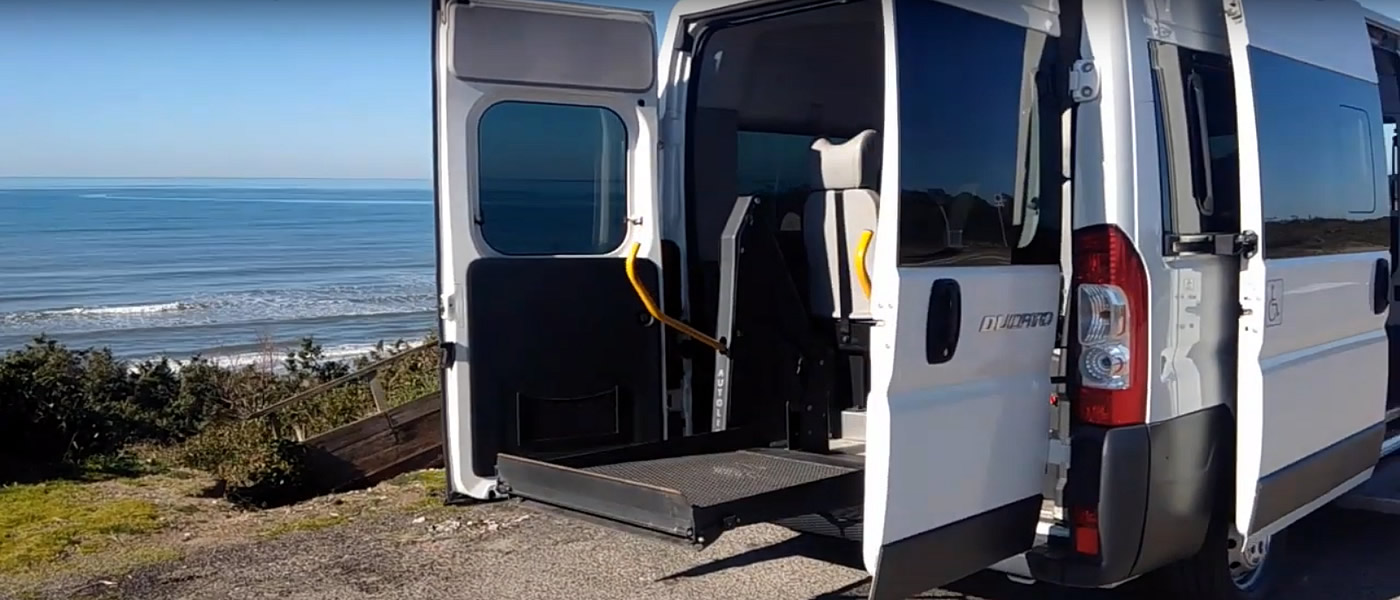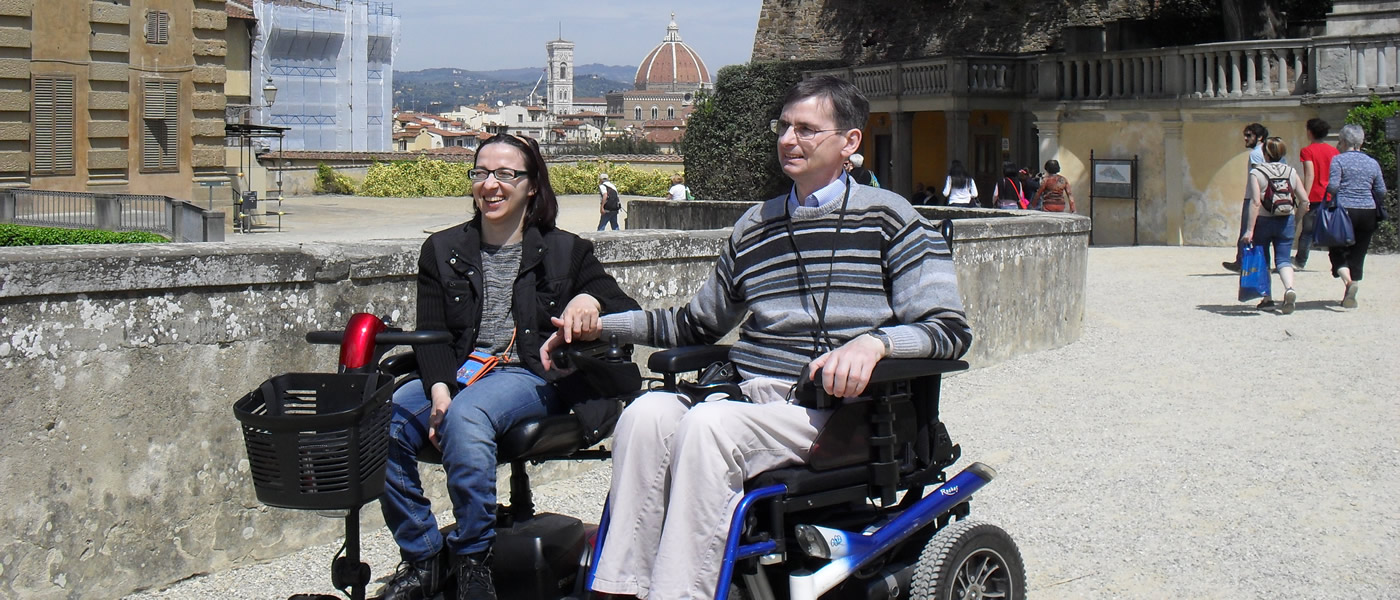 Our Adapted Van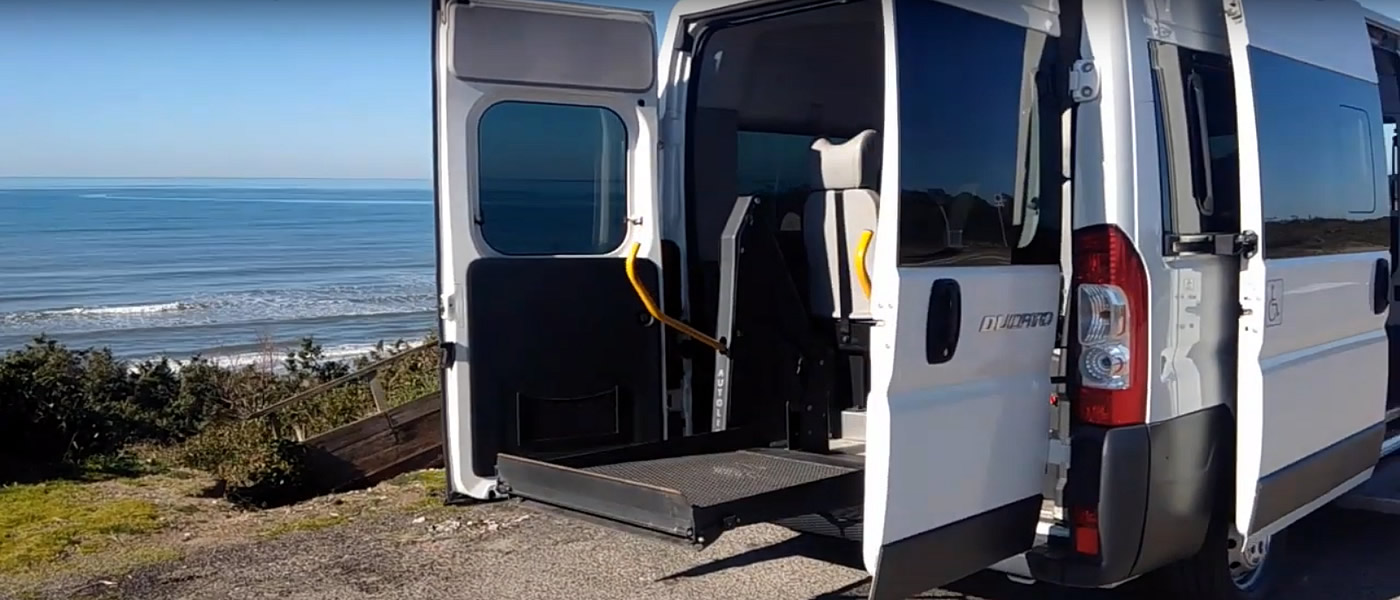 Florence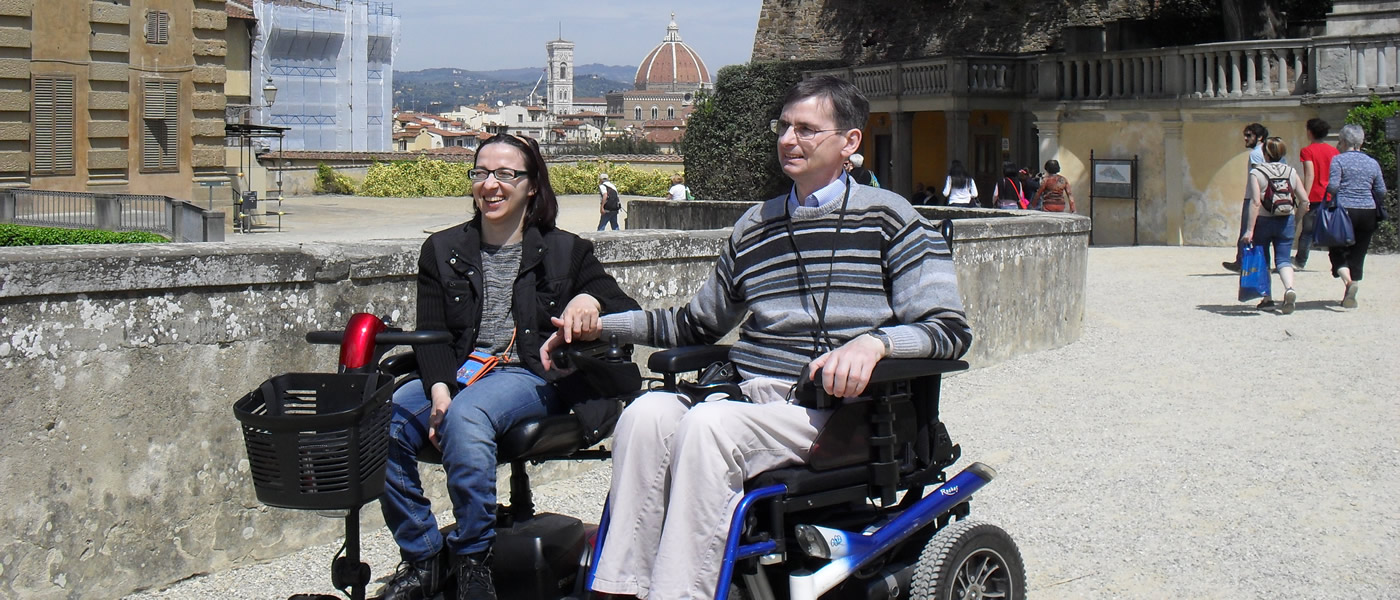 Duomo of Siena wheelchair accessible tours excursions, is the medieval cathedral of Siena accessible for wheelchair users, reduced mobility and disabled tourist.
The Cathedral itself was originally designed and completed between 1215 and 1263 on the site of an earlier structure.
It has the form of a Latin cross with a slightly projecting transept, a dome and a bell tower.
The first is orthogonally based and only becomes circular above the supporting columns.
The lantern, atop of it, was added by the famous Gian Lorenzo Bernini.
The nave is separated from the two aisles by semicircular arches.
The exterior and interior are constructed of striped white and greenish-black marble, with addition of a red one on the facade.
Black and white are the symbolic colors of Siena, derived from the horses colors of the legendary city's founders Senius and Aschius.
The facade of this cathedral was built in two stages.
The lower part, was begun around 1284.
It is built in Tuscany Gothic style by Giovanni Pisano, replete with gargoyles.
In 1288, the rose window, a round glass-stained window set inside a square, was installed in the choir, based on designs by Duccio di Buoninsegna.
The hexagonal dome is topped with a gilded lantern, like a golden sun.
The Siena pulpit, made of Carrara marble, was sculpted between the end of 1265 and November 1268 by Nicola Pisano with the extensive participation of his son Giovanni Pisano and his assistants Arnolfo di Cambio, Lapo di Ricevuto and several other artists.
This is the earliest remaining work in the Cathedral.
The Cathedral contains valuable pieces of art including The Feast of Herod by Donatello, and works by Bernini and the young Michelangelo.
It makes this cathedral an extraordinary museum of Italian sculpture.
Booking & Travel
Duomo of Siena wheelchair accessible tours excursions.
Unmissable visit at it with our Siena Accessible Tours.
Specifically tailored to wheelchair users, reduced mobility persons and disabled with an adapted van.
Siena wheelchair accessible Services
Siena wheelchair friendly accessible Hotels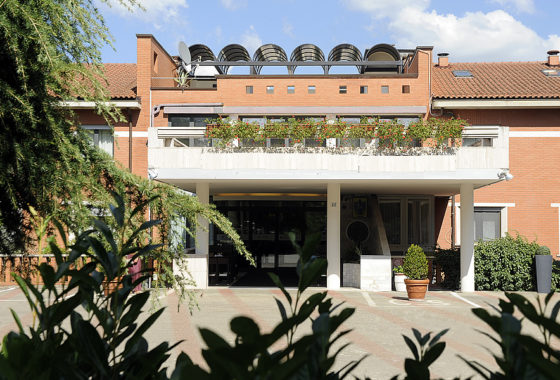 Siena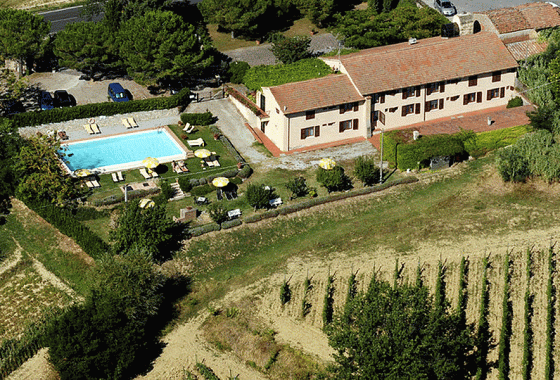 San Gimignano
Tuscany
San Gimignano, Italy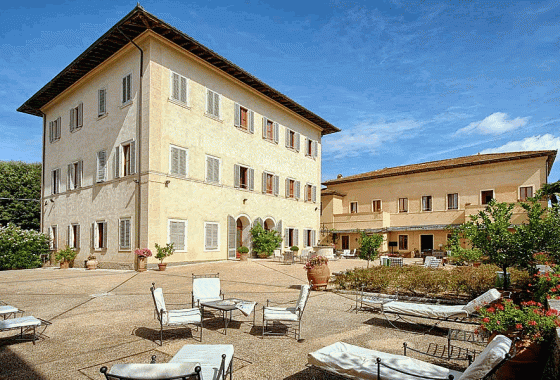 Monteriggioni
Tuscany
Monteriggioni, Italy