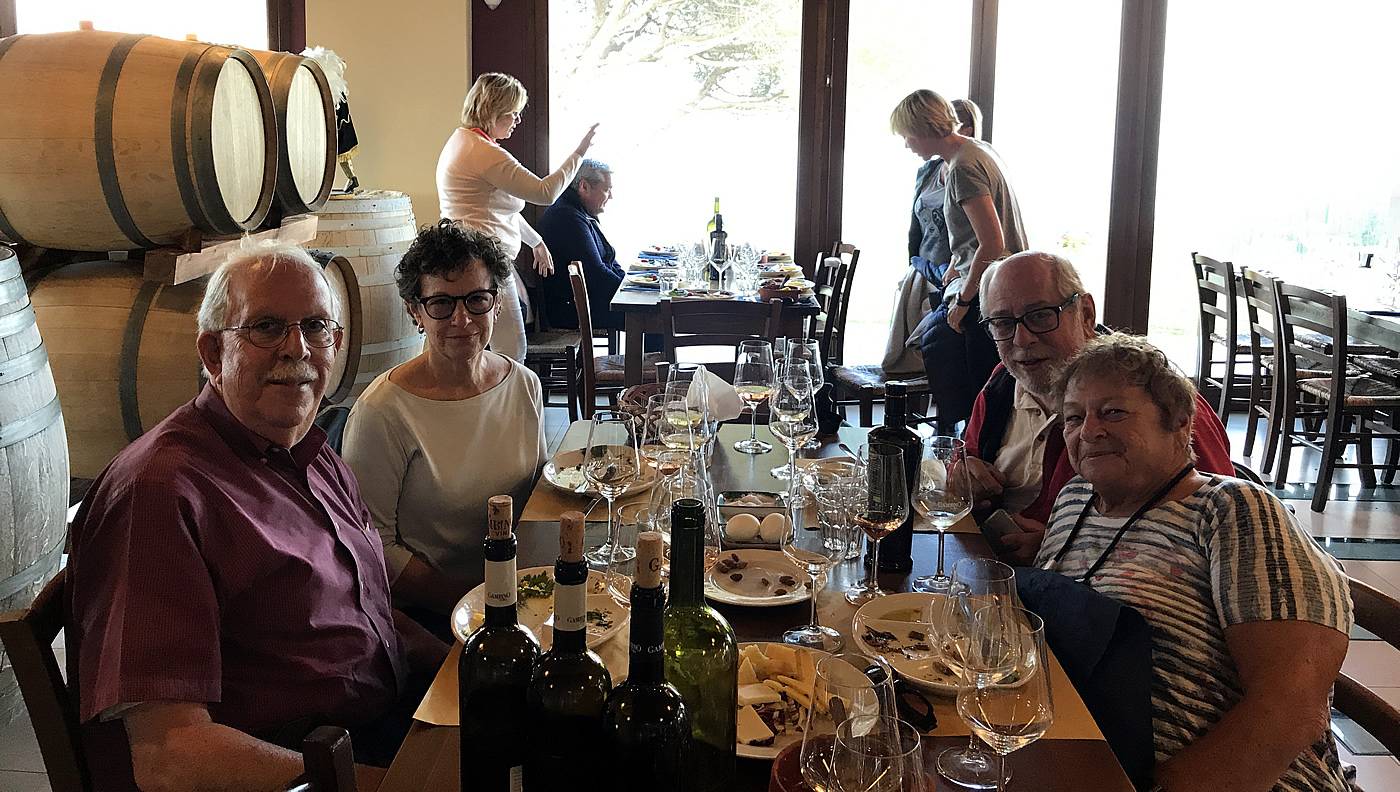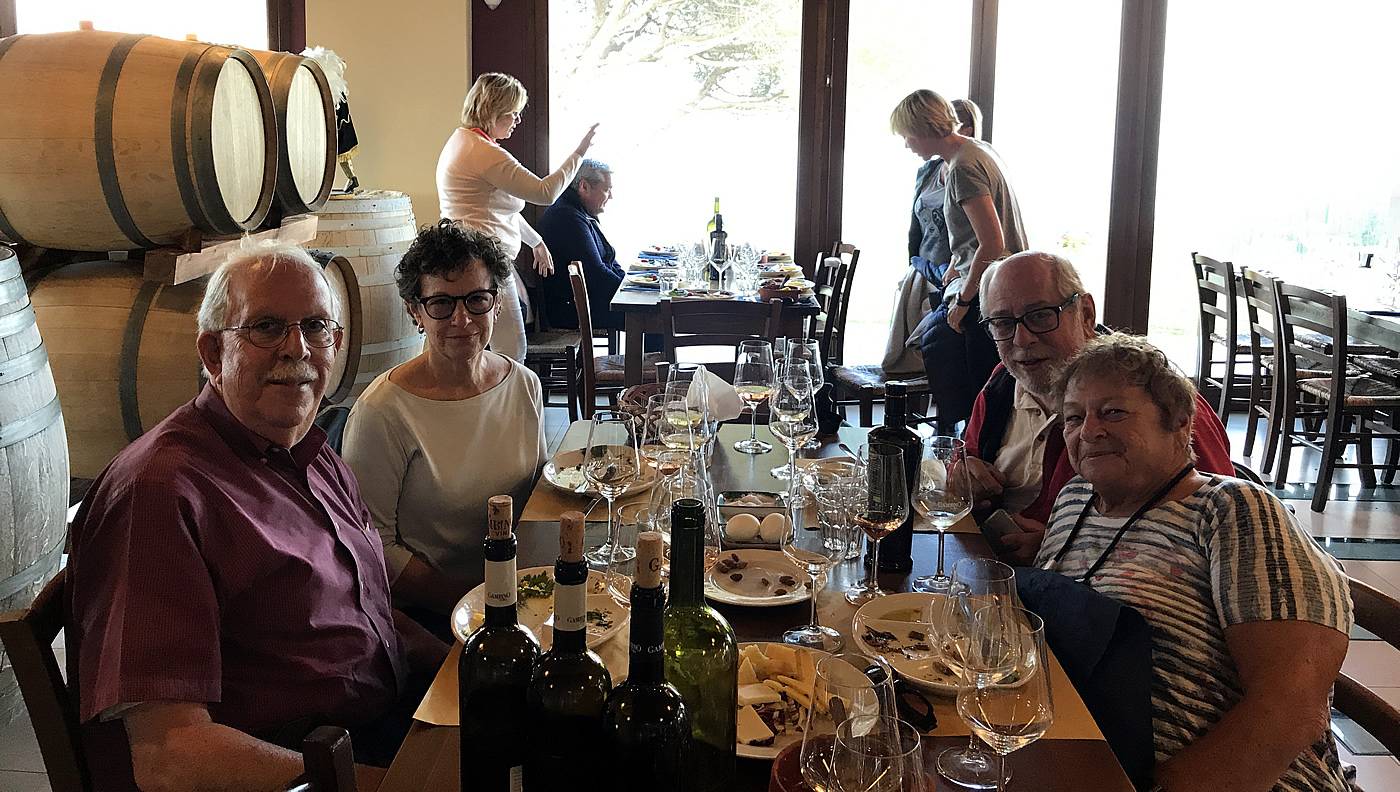 Mount Etna Wheelchair Wine Tasting Accessible Tours
Mount Etna Wheelchair Wine Tasting Accessible Tours
Mount Etna Wine Tasting Accessible Tours Sicily Excursions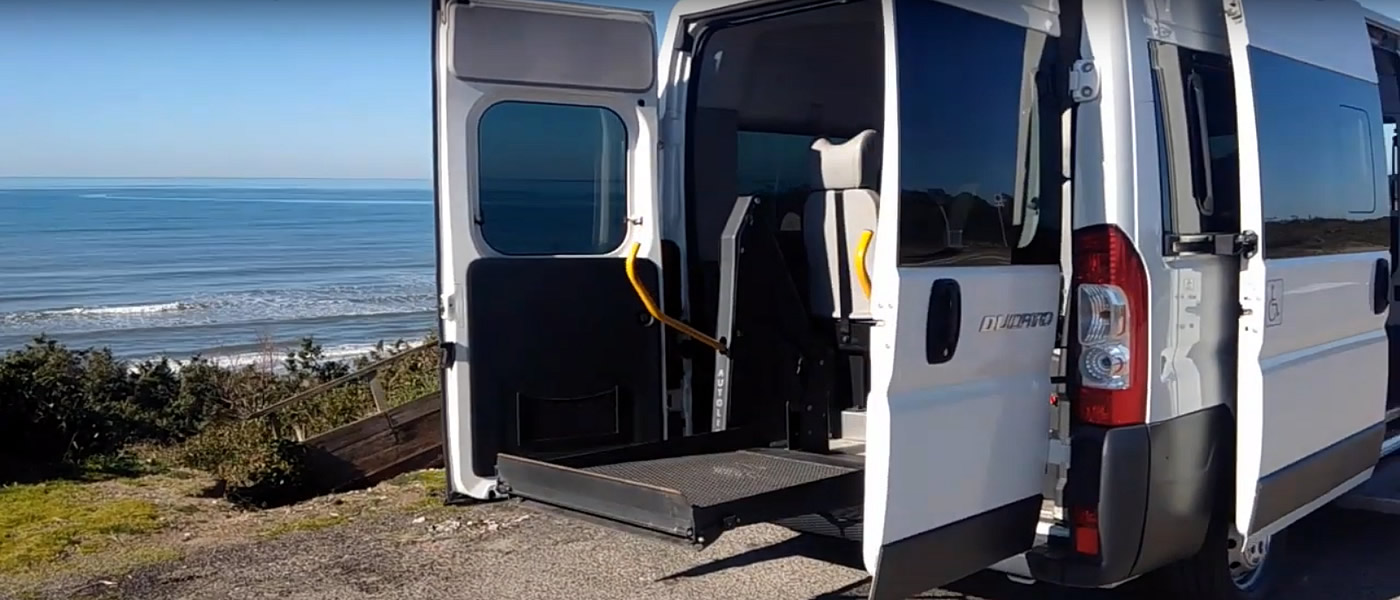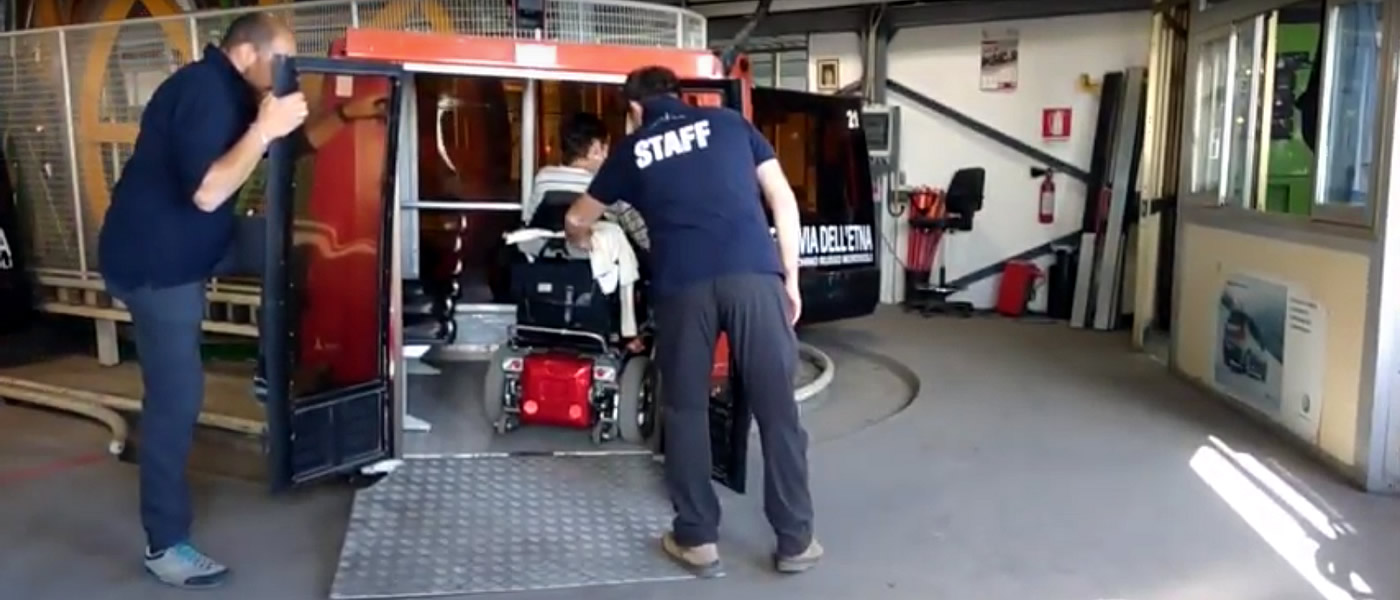 Our Adapted Van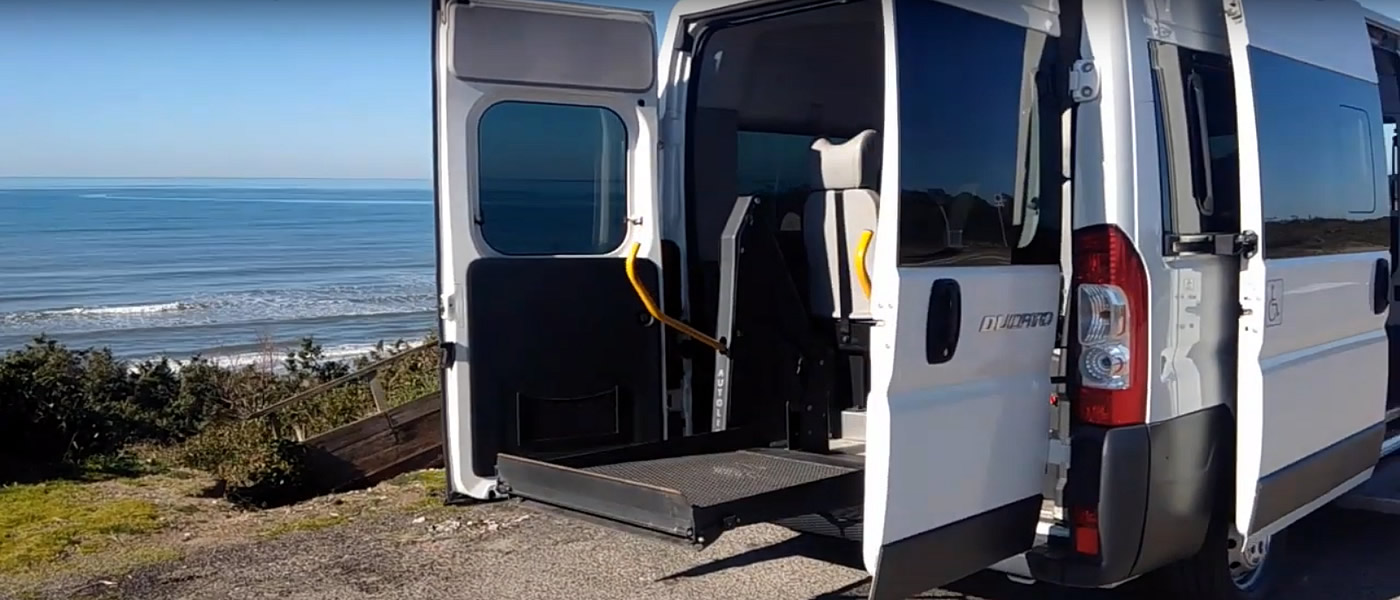 Mount Etna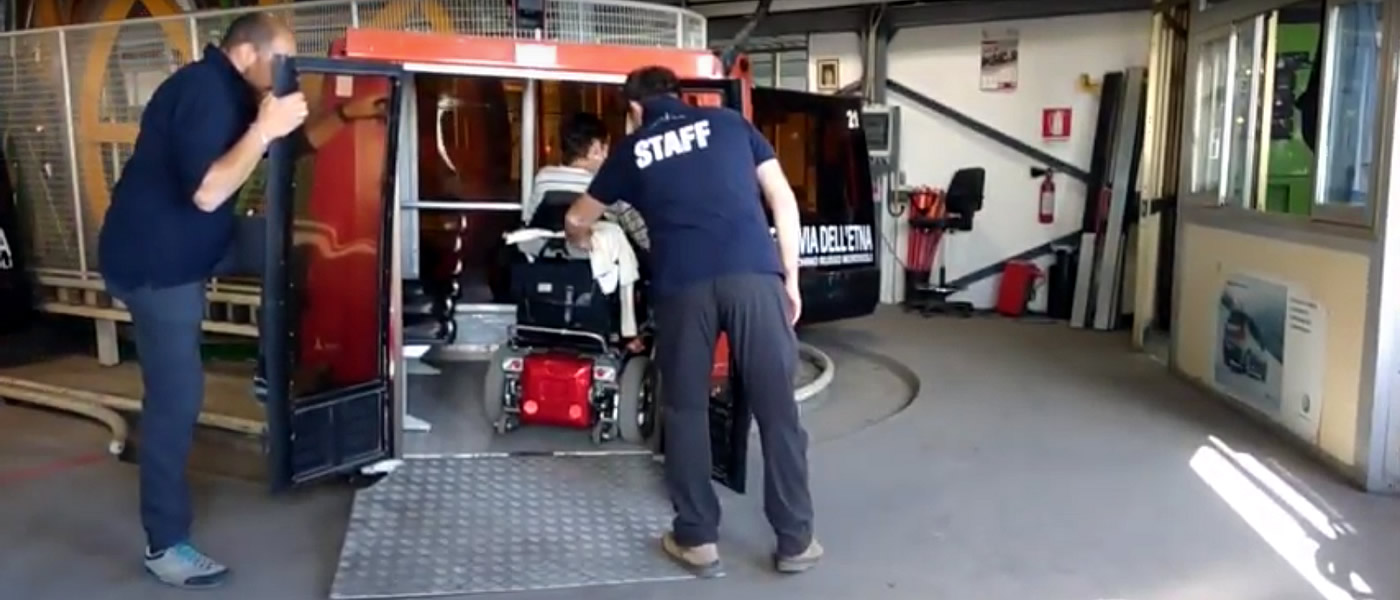 Mount Etna wine tasting accessible tours
Sicily disabled Mount Etna wine tasting accessible tours has a quantity of different terroir that are unique and fascinating.
Here man interacts, often with difficulty, with a beautiful but complicated environment.
The farming activity, as found all over the slopes of the volcano, is a synthesis of the effort and the experience that the farmers have of the effort and the experience that the farmers have obtained and applied over the years.
It is an interpretation made up of Experience, Contigency and Long-Sightedness on which decisions, results and emotions depend.
Accessible Wine Tasting to Mount Etna
All the grapes we use are of extraordinary character, enhanced by a unique environmental context.
The black grapes of Nerello Mascalese and Nerello Cappuccio are powerful and elegant and complement each other, creating wines of great freshness, length and pleasure.
The white grapes of Carricante and the Catarratto generate sensual and long-lasting wines with extraordinary tertiary aromas.
Volcano for Wine
Sicily disabled Mount Etna wine tasting accessible tours at nine hundred meters above sea level, we are at the vertical limit of grape cultivation.
Here the mountain climate, generous soils, indigenous grapes and the wine making techniques, all have a distinctive accent.
Here everything is extreme, the rain, the temperatures, the richness of the soil, the wind, and the sun.
The decisions to be made in the vineyard and in the cellar are extraordinary, as extraordinary and superb are, also, the wines we achieve in this marvellous location.
Family Wineyard
The estate is a family enterprise that is in love with these places and these vineyards and reinterprets them in its wines.
Never tired of welcoming visitors it shows itself just as it is. The company policy: pragmatic, direct and sincere.
The company's relationship with the habitat, guests and product, is rooted in our authenticity and typical Mediterranean warmth.
Meditteranean Wines
Sicily disabled Mount Etna wine tasting accessible tours: an enviable location and an ever-changing territory with a beautiful view.
Stone brick walls, prickly pears, pines in among the vineyards, sudden explosions and columns of smoke, black lava and white snow: there are all the possible types of vegetation growing on the slopes of the volcano.
It is impossible to describe them all. Thus, these signs become spontaneous and simple, ever changing and never rigid.
Then they can tell not only of the wines, but even of this enchanting location beneath the shade of the volcano.
An Unforgettable Experience.
Book & Travel
Enter the world of wine surrounded by high ground vineyards and local avours.
In such a unique and striking setting, Sicily disabled Mount Etna wine tasting accessible tours that are carefully conducted by their in-house sommeliers and accompanied by typical delicacies of the region.
The experience accumulated over years of managing events and incentives for companies, has ripened us.
They have worked hard to create the Sicily disabled Mount Etna wine tasting accessible tours perfect location to give you the pleasure of discovering wine-starting from the place of many different landscapes and accompanying it with typical gastronomic delights.
Sicily Wheelchair Users Wine Tasting Service
Sicily Wheelchair Friendly Wine Tasting Hotels
Day - Venice, Tuscany
Sacramento - USA
5th May 2022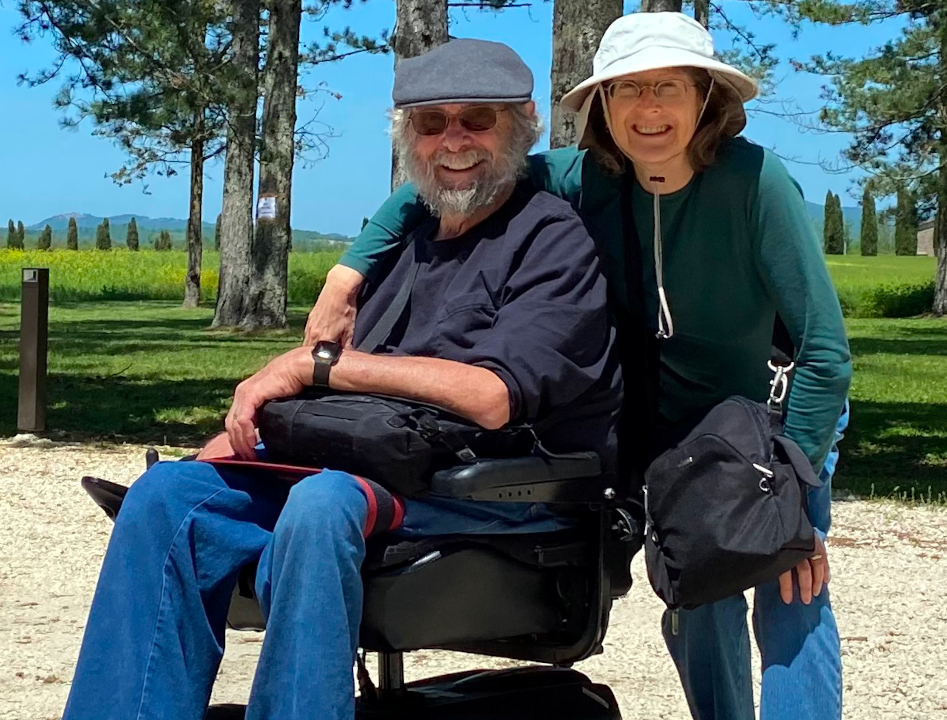 Vincenzo is superb in every way. He is extremely thorough, conscientious and honest ...
Samuel & Watkiss - Sicily
Samuel & Watkiss Families
Merton - UK
21st September 2021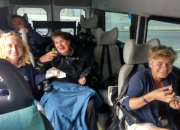 Birgisdottir - Milan
Akureyri - Iceland
15th September 2021 I contacted Accessible Italian Holiday with a very short notice about a transfer from ...
Bonelli - Umbria
Gozo - Malta
13rd September 2021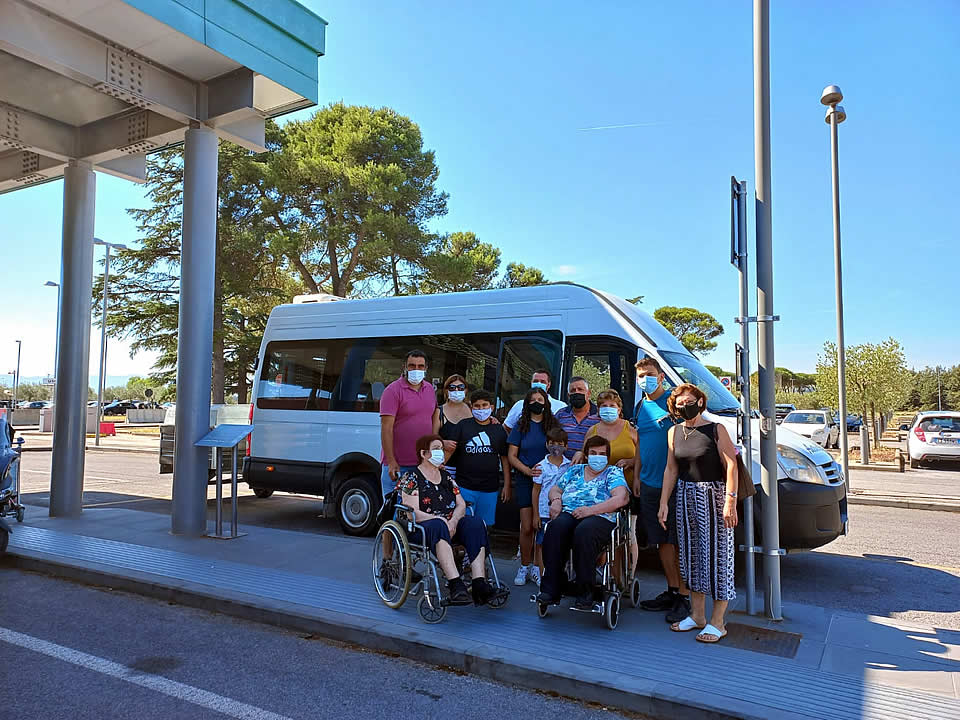 Reifein - Pisa
Atlanta - USA
16th August 2021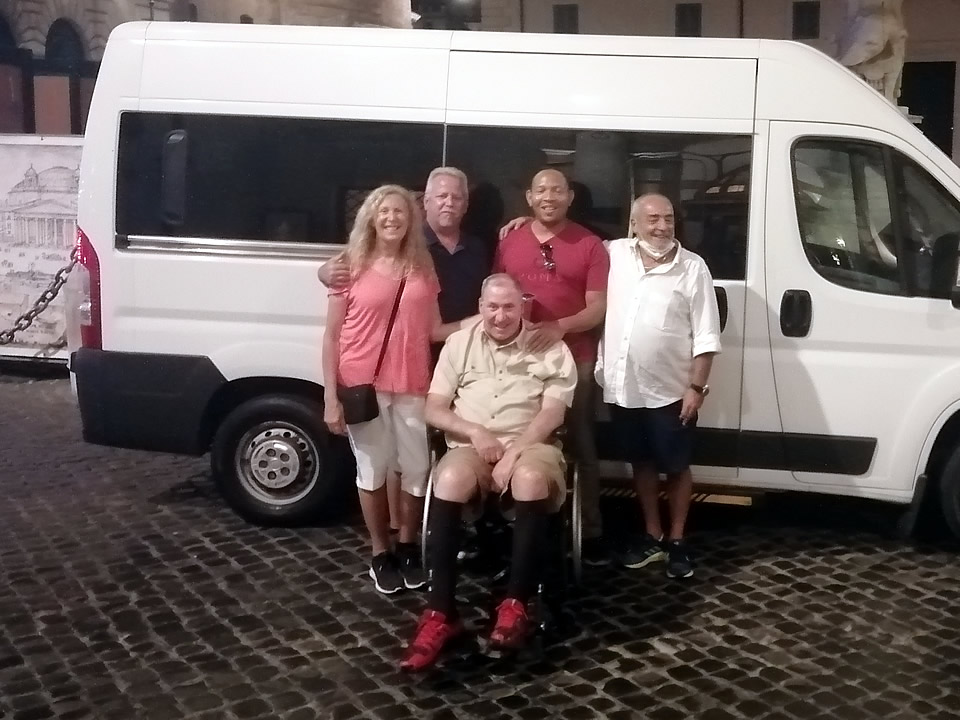 Thompson - Sicily
Triq I Assedju - Malta
20th October 2020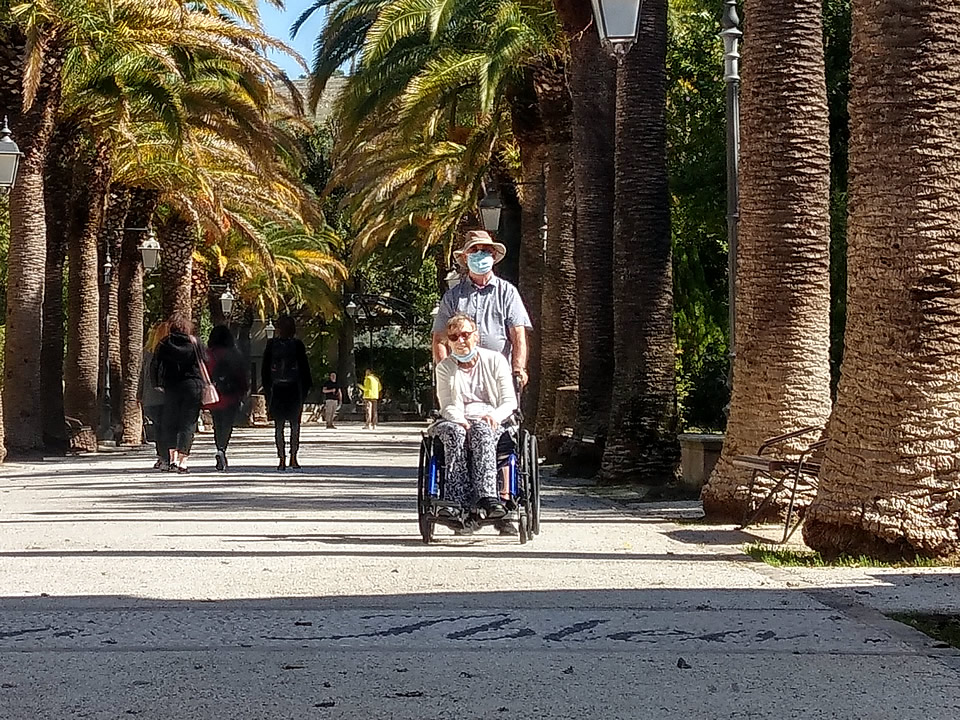 The service provided by Accessible Italian Holiday was exceptional. Vincenzo who ...
Brabant - Naples
Sainte-Catherine - France
29th June 2020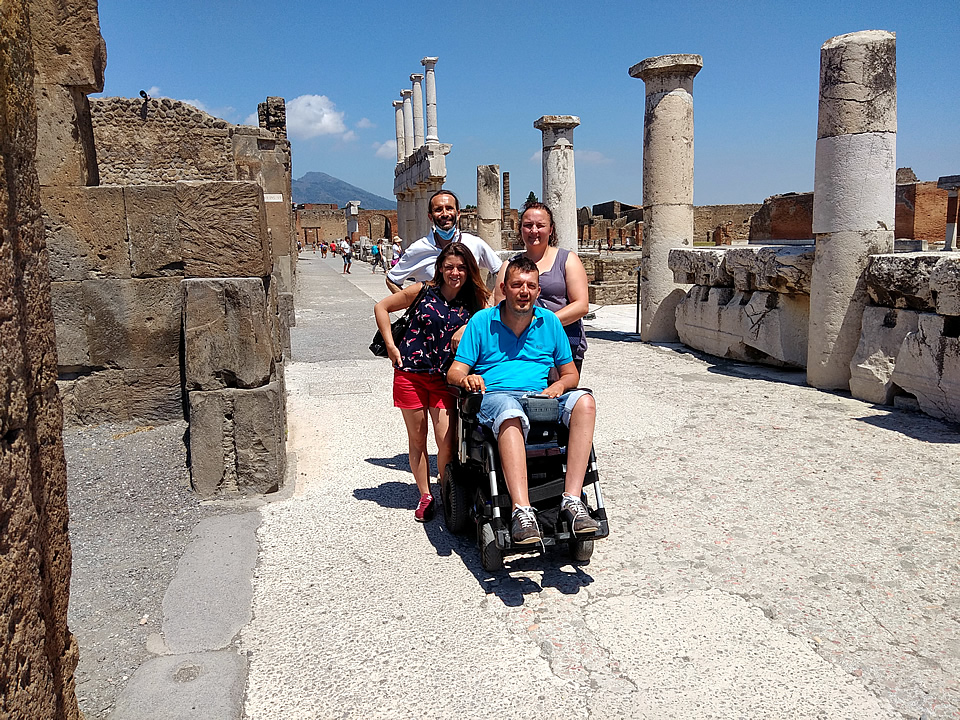 Prydun - Sicily
Hereford - UK
8th March 2020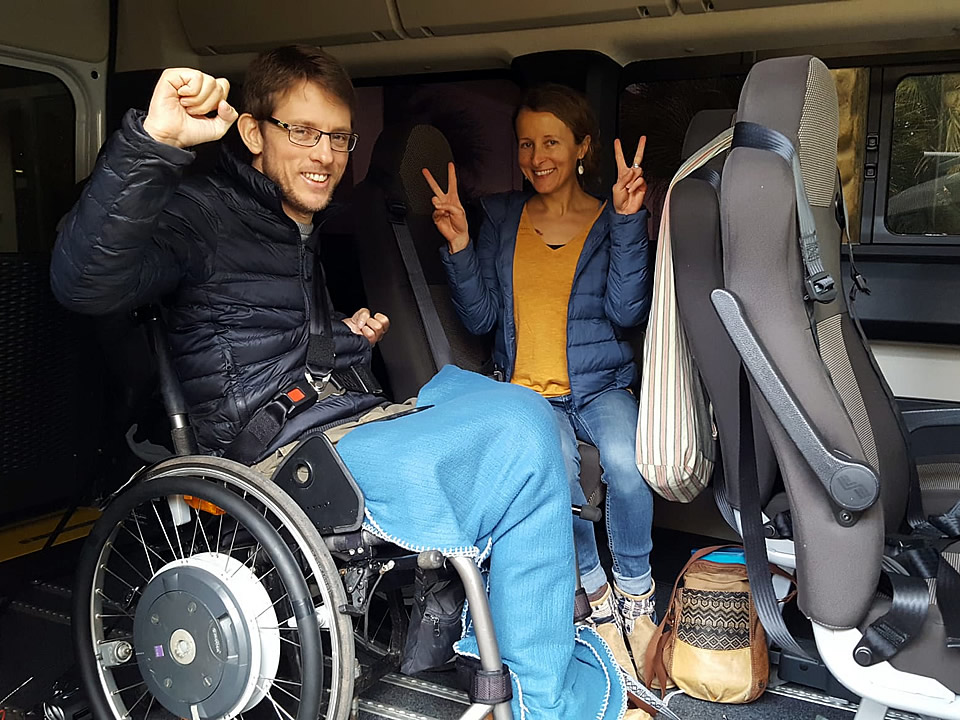 My husband ( who has a spinal cord injury and can't walk ) needed to make a last ...
Rudyk - Sorrento
New York - USA
31st October 2019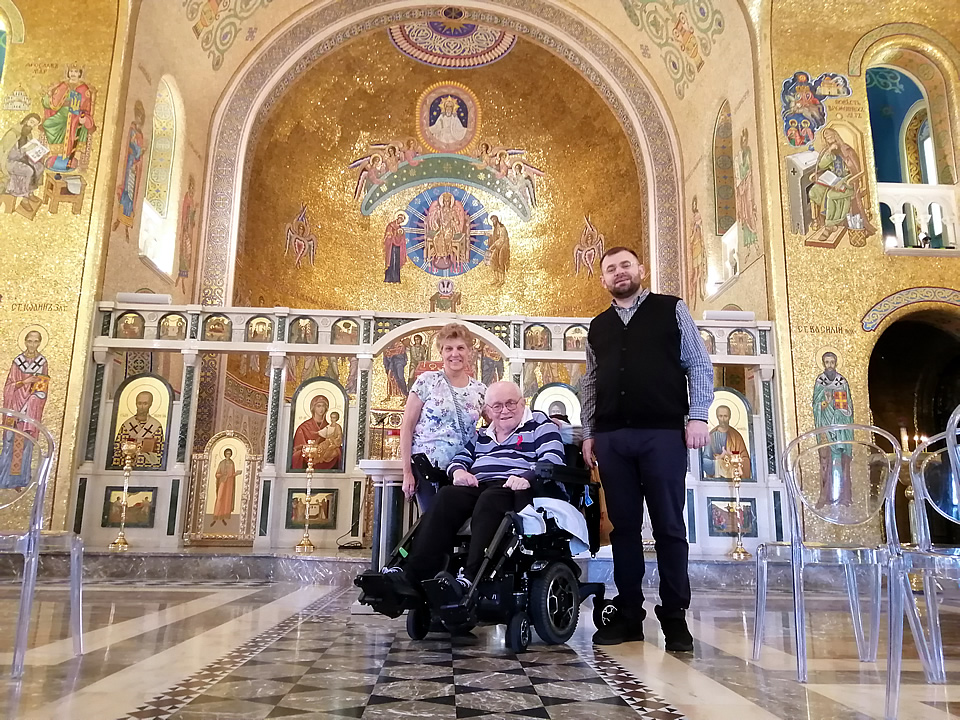 Molski- Sicily
Arizona - USA
19th September 2019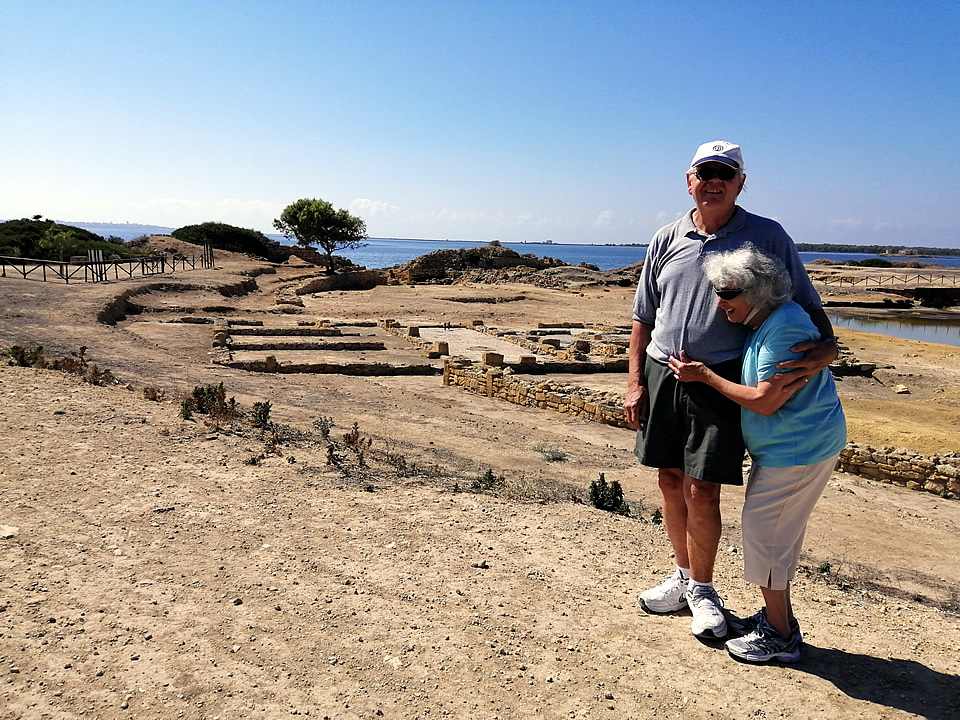 Enzo is a delight to work with. Made helpful suggestions that improved are overall ...
Burns - Bologna
Alpharetta - USA
5th August 2019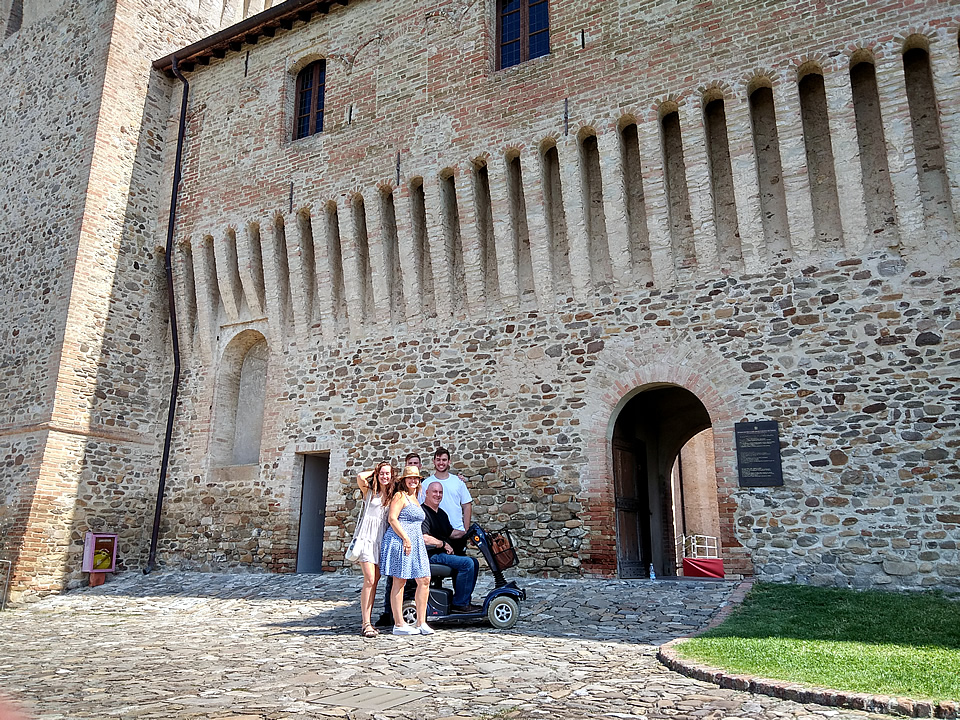 Jones - Rome
Melbourne - Australia
25th July 2019 Raaber - Venice, Lake Como, Florence
Tropiano - Umbria
Philadephia - USA
30th May 2019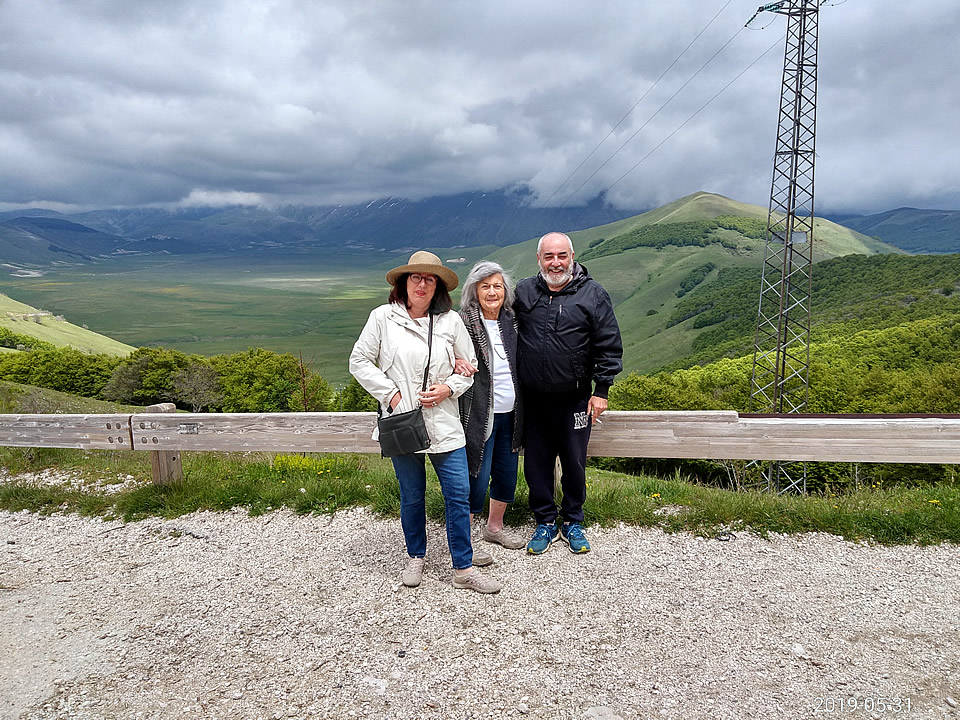 Stapley - Tuscany
Blue Mountains - Australia
17th May 2019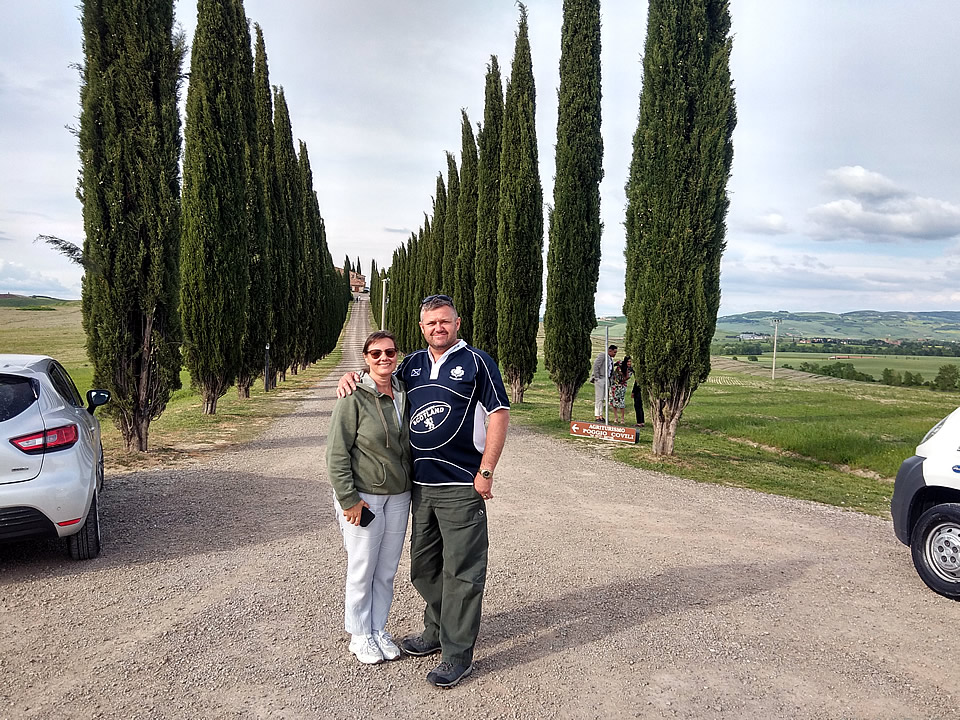 We booked two trips with Enzo, he was wonderful. At all times he made sure we got ...
Carreras - France, Swiss & Italy
Miami- USA
26th March 2019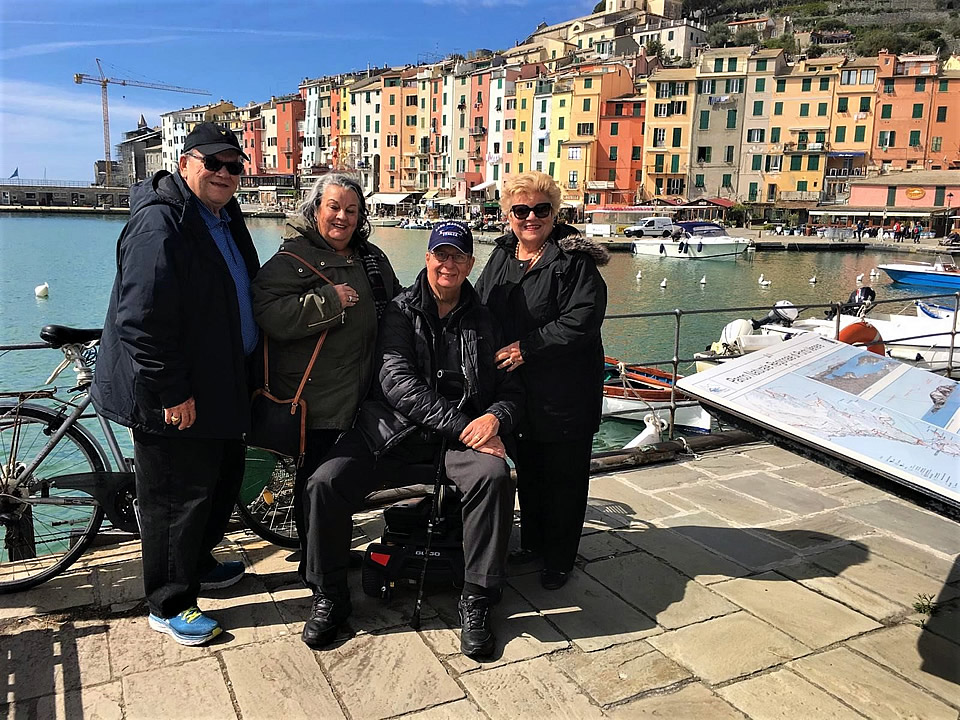 Whittle - Apulia
Cheltenham- UK
19th October 2018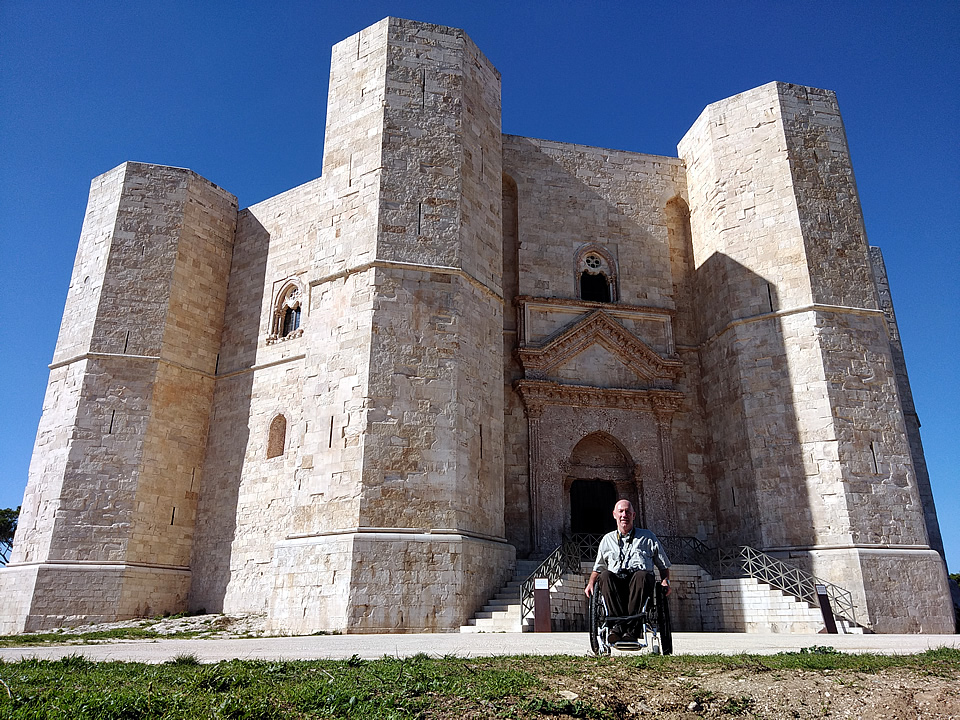 Scheer & Mallett - Apulia
Illinois- USA
5th October 2018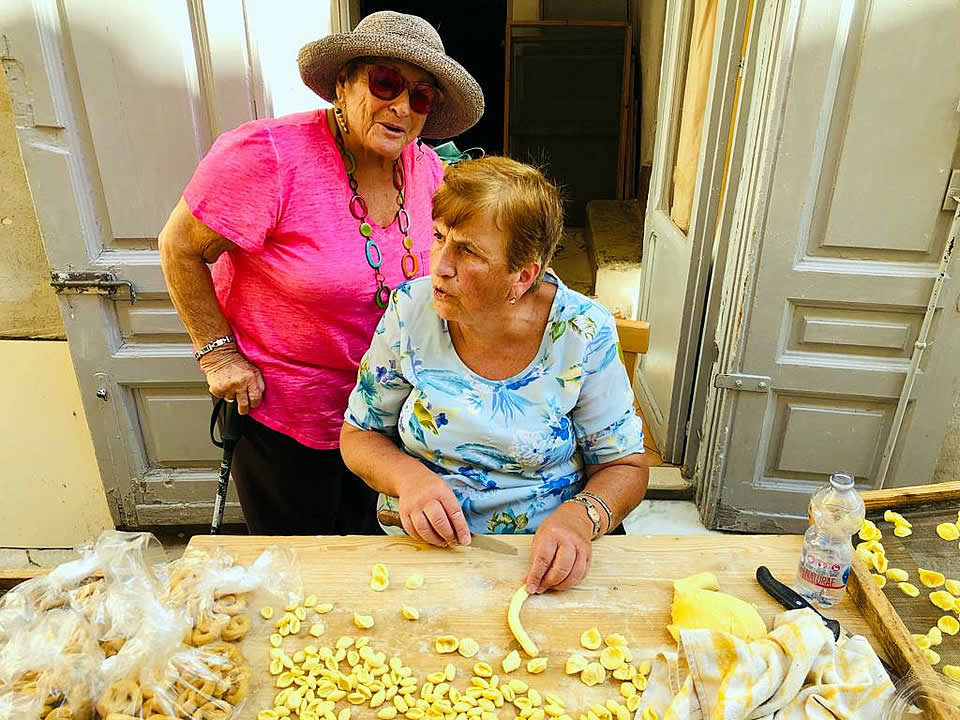 Thank you for a FABULOUS trip. We had so much fun. You were so kind , helpful and ...
Totta - Rome
Long Beach - USA
4th October 2018 Our guide was not only an excellent and reliable driver who met us on time ...
Pieples - Venice Rome Apulia
Miami- USA
14th September 2018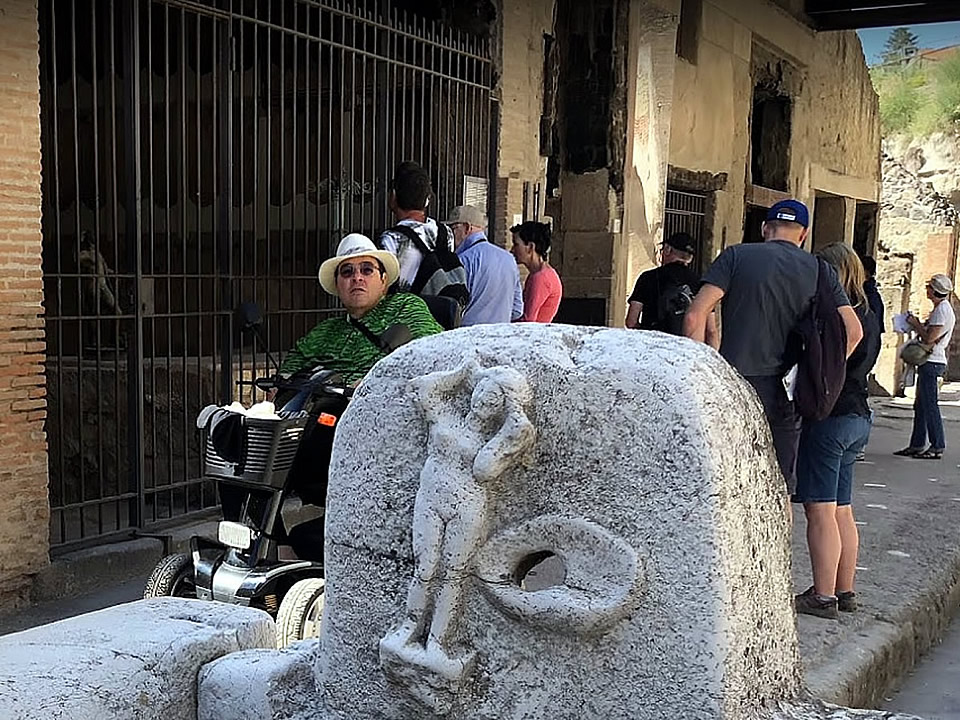 Our family of 4 had a wonderful trip because of Accessible Italian Holidays. Here ...