Sicily >
Montalbano Accessible Tours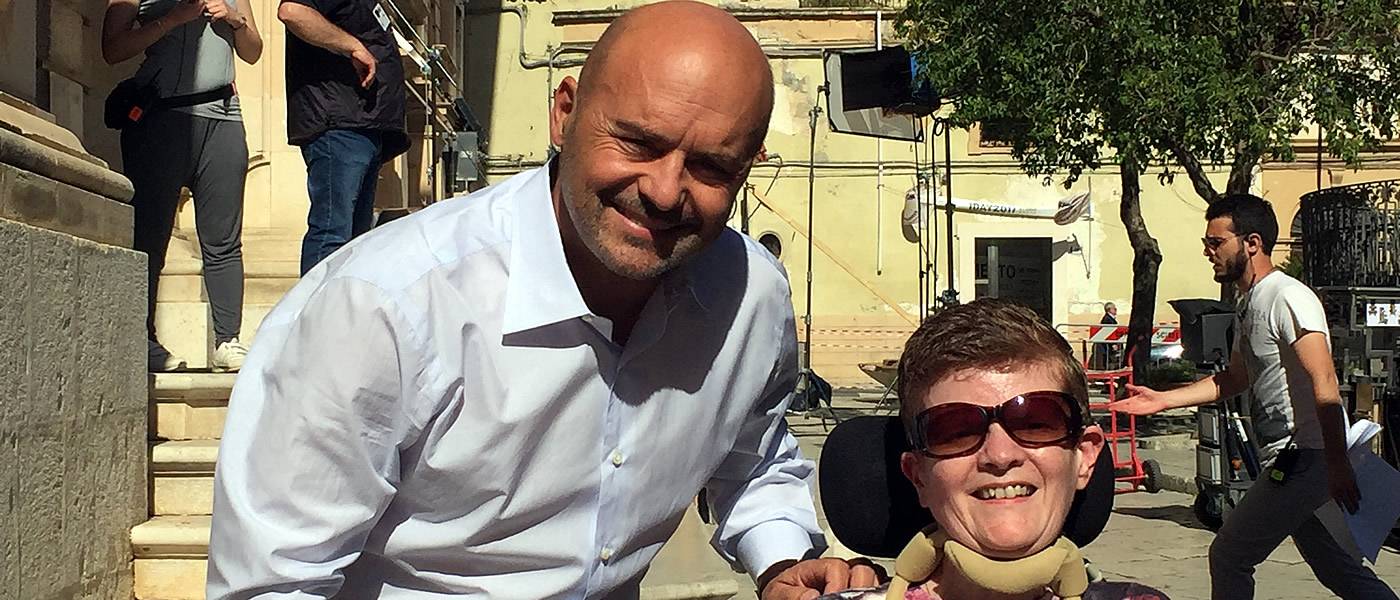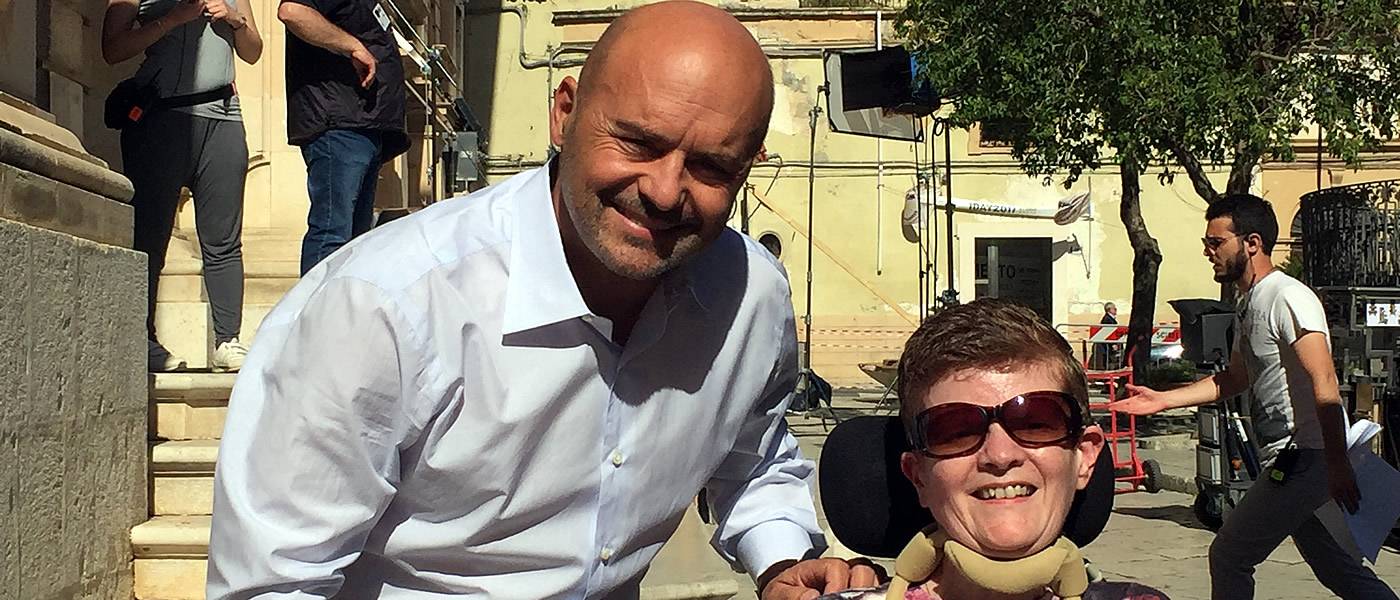 Montalbano Wheelchair Sicily Accessible Tours
Montalbano Wheelchair Sicily Accessible Tours
Montalbano Wheelchair Accessible Tours Sicily Excursions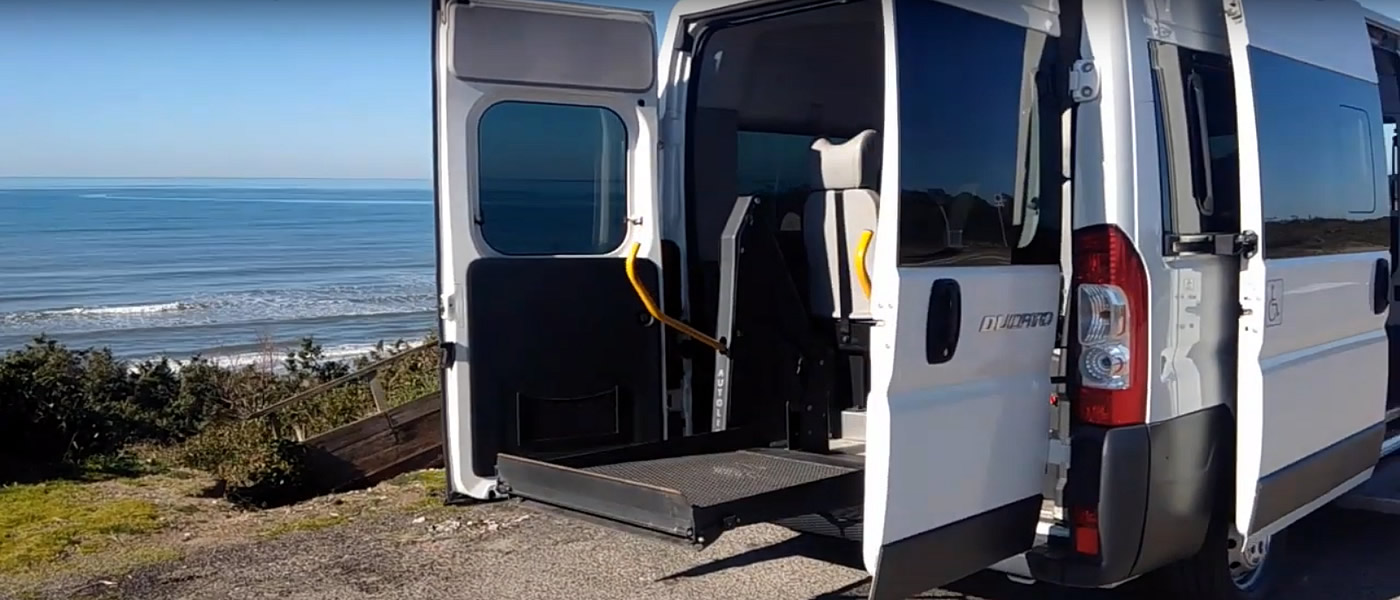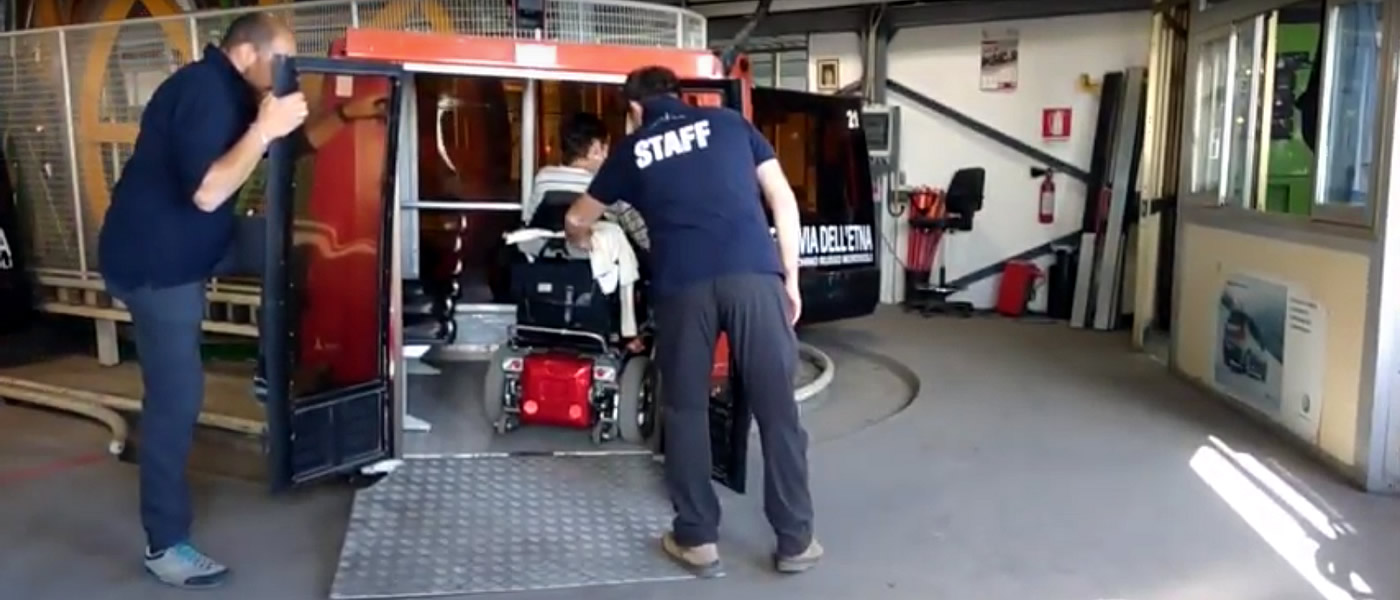 Our Adapted Van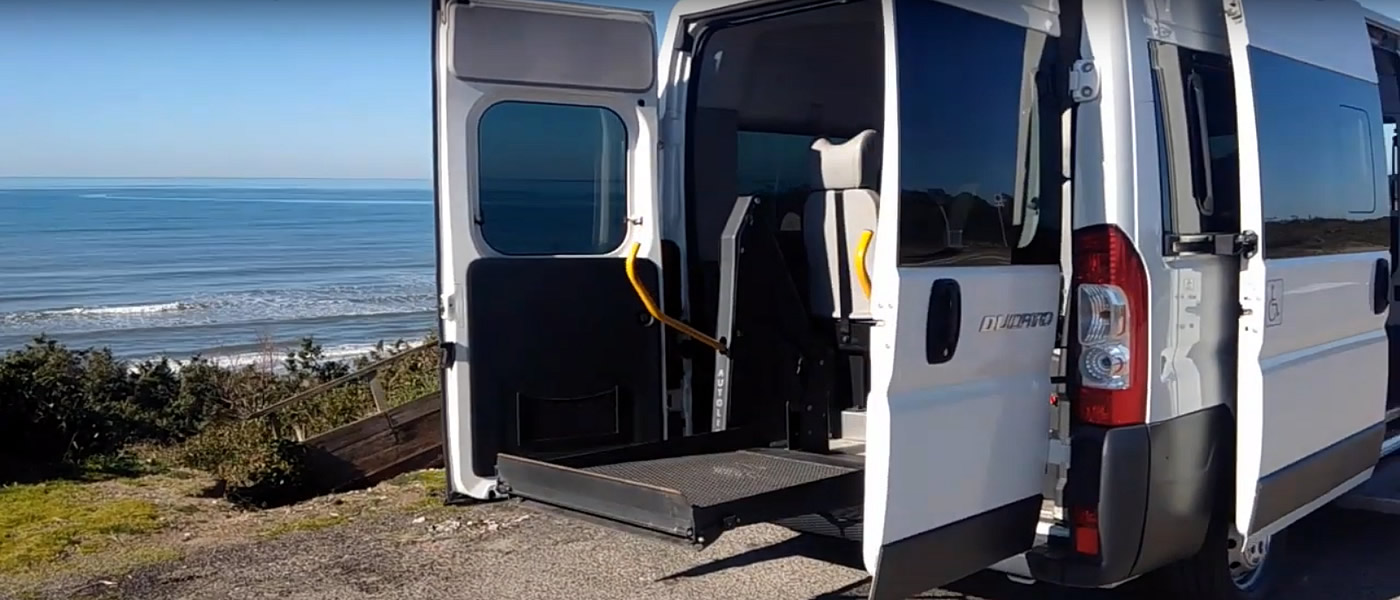 Mount Etna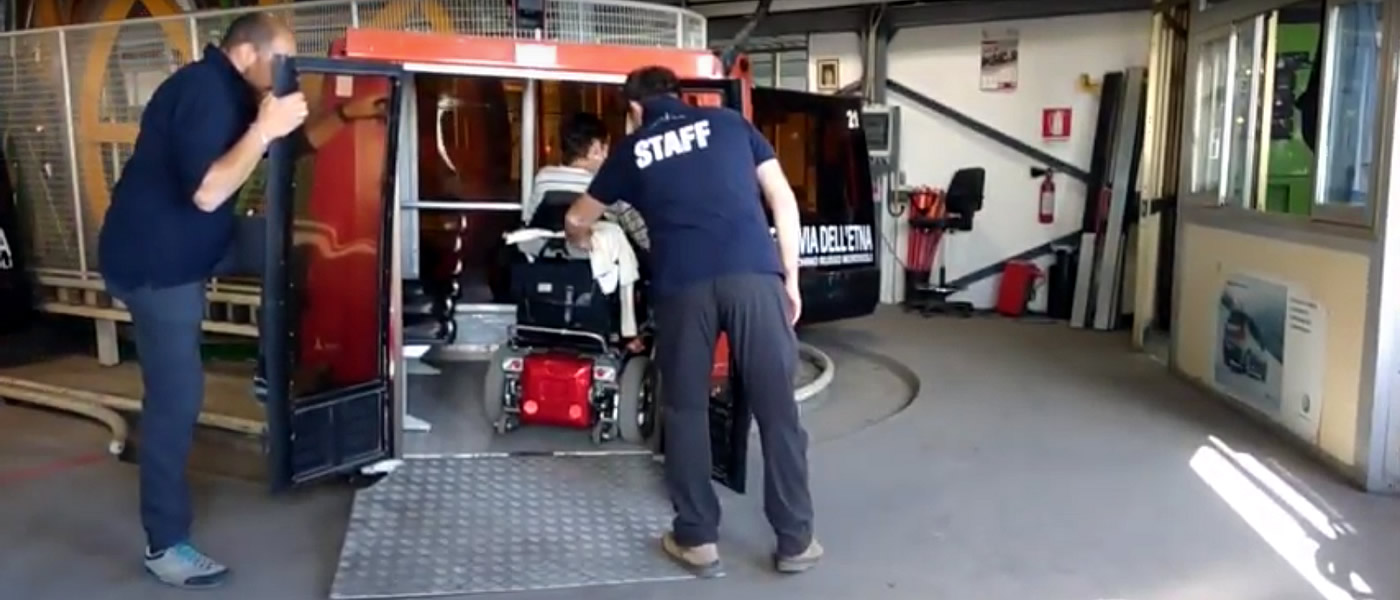 Montalbano Wheelchair Accessible Tours Sicily Excursions
Montalbano wheelchair accessible tours is an enchanting Sicily excursions to spend in places made famous by Commissioner Montalbano's television fiction.
The cute policeman created by the fantasy of the writer Andrea Camilleri and made even more famous by the transposition on the big screen of his adventures.
He represents somehow the Sicilian doc, with his vices, his manias but also his immense good heart.
Andrea Camilleri
His author, in numerous novels and written accounts, has created an entire imaginary world of Sicilian villages, places and characters.
Vigata, Marinella, Montelusa, Mannara ... are just some of the fantasy sites created by Camilleri and that were then imagined and recreated by the fiction authors.
Montalbano Accessible Film Locations
Most of the locations used for TV episodes by Commissioner Montalbano are located in the province of Ragusa Ibla.
Our Montalbano wheelchair accessible tours Sicily excursions goes through the places of the famous commissar.
Is an unmissable opportunity to recreate the atmosphere of the film.
Discover hidden corners, but not for this less beautiful, the extreme South of Sicily and to taste flavas, ways of life and Sicilian traditions.
Ragusa Ibla Location
The Montalbano wheelchair accessible tours Sicily excursions itinerary can only start from Ragusa Ibla, the old town of Ragusa.
Here are numerous outdoor fiction scenes.
The splendid Piazza Duomo and the St Giorgio Cathedral are often used to represent the main square of Vigata, the town of Montalbano.
Even in the nearby Giardini Iblei, scenes related to different episodes have been filmed.
And how not to go to the "La Rusticana" trattoria, alias Osteria di Don Calogero, favorite place of Salvo Montalbano and Mimì Augello ( his vice ).
The walk to Ragusa Ibla can take pleasantly a couple of hours, giving us the time to find other smaller but equally familiar views.
The Conversation Circle, Palazzo La Rocca and the Church of St Maria delle Scale, framed, for example, in the episodes "Gli Arancini di Montalbano" and "L'Odore della Notte".
Continuing our Montalbano wheelchair accessible tours Sicily excursions and the ascent to the new city, we will be able to venture out in search of other glimpses.
The Cappuccini Bridge, taken in "Il Ladro Di Merendine", Piazza del Popolo and Piazza Poste "La Voce Del Violino".
Numerous locations are also located in the vicinity of Ragusa Ibla.
Donnafugata Castle Location
Driving by our accessible van is the particular and characteristic Castle of Donnafugata, nearby.
Remember the sumptuous and supervised residence of boss Balduccio Sinagra? It's just Donnafugata.
While visiting the castle you can also walk through the large terrace where the commissar and the boss found a compromise.
Always in the area you can visit the suggestive Grotta delle Trabacche, recently opened.
Is this the place where Montalbano finds the bodies of the two lovers in the episode "Il Cane Di Terracotta".
In fact it is an ancient early catacomb.
Punta Secca Location
From the Castle of Donnafugata, you can reach in a few minutes the seaside village alias the hamlet of Marinella the house of Montalbano.
It has been used for the shooting of the exterior, along with the beautiful beach where the commissioner practiced his swim.
Donnalucata Location
We can continue our Sicily accessible Montalbano wheelchair user tours by going eastwards.
The seaside resort of Donnalucata has a wonderful waterfront that has also represented the Vigata seafront in the episode "Le Forme Dell'Acqua".
Sampieri Location
Along the sea, near Sampieri there is an abandoned industrial brick factory in the early 1900s.
the Pisciotto or "La Mannara", a somewhat malevolent place in serial TV.
Scicli Location
Not far from it the beautiful baroque town of Scicli, a UNESCO heritage site.
A walk into the city village is definitely recommended as among the numerous Baroque buildings you can also find the Commissariat of Vigata ( Palazzo Comunale ) and the Police Station of Montelusa ( Palazzo Iacono ).
Briefly, follow the trail of our Sicily Montalbano wheelchair accessible tours will immerse yourself in the Sicily most authentic traditions.
Discovering the towns and the sea, but also the smells and flavors that characterise it.

Ragusa Ibla
Sicily disabled Ragusa Ibla accessible Italian tours, capital of the province of the same name ...

Sampieri
Sampieri is located on the south-east coast of Sicily and is part of the beaches of Scicli. The town is ...

Scicli
This Sicily wheelchair friendly Scicli accessible Italian tours excursion. Less well-known than its ...
Sicily Wheelchair Friendly Accessible Services
Sicily Wheelchair Friendly Accessible Hotels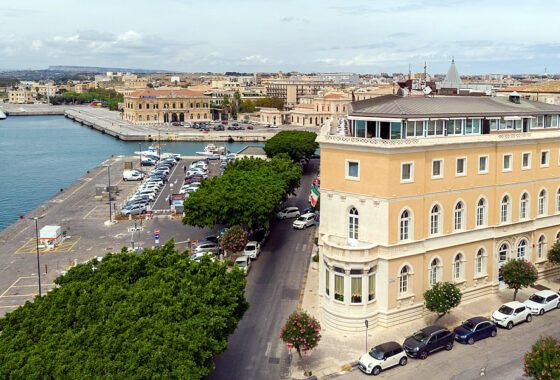 Siracusa
Siracusa Provence
Siracusa, Sicily 96100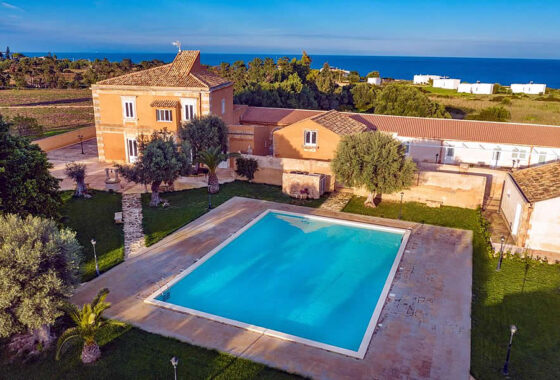 Siracusa
Siracusa Provence
Siracusa, Sicily 96100
Day - Venice, Tuscany
Sacramento - USA
5th May 2022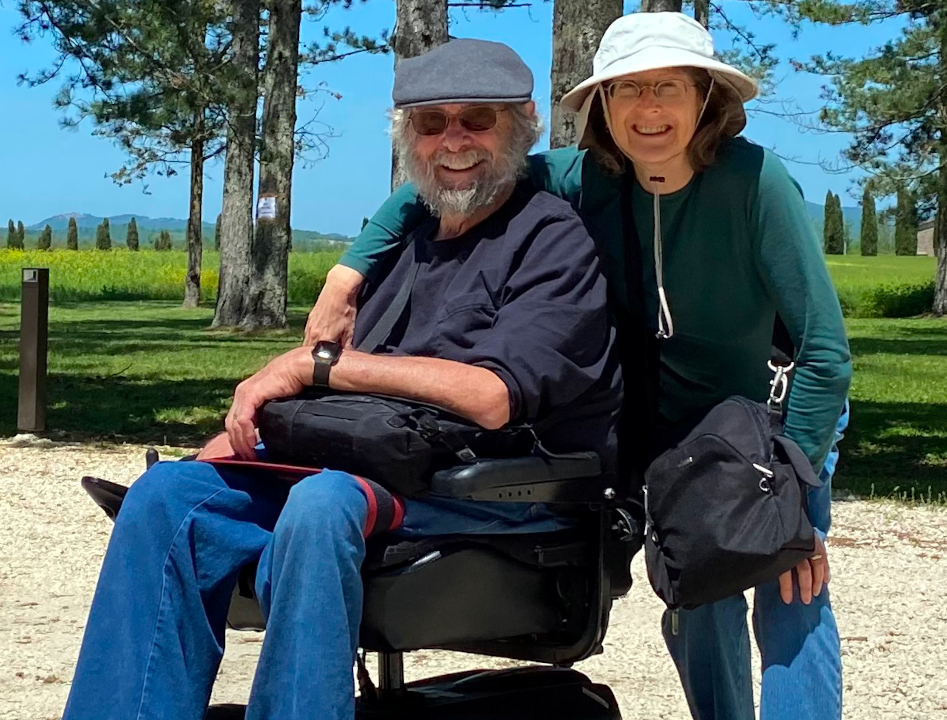 Vincenzo is superb in every way. He is extremely thorough, conscientious and honest ...
Samuel & Watkiss - Sicily
Samuel & Watkiss Families
Merton - UK
21st September 2021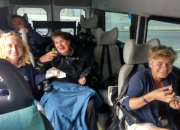 Birgisdottir - Milan
Akureyri - Iceland
15th September 2021 I contacted Accessible Italian Holiday with a very short notice about a transfer from ...
Bonelli - Umbria
Gozo - Malta
13rd September 2021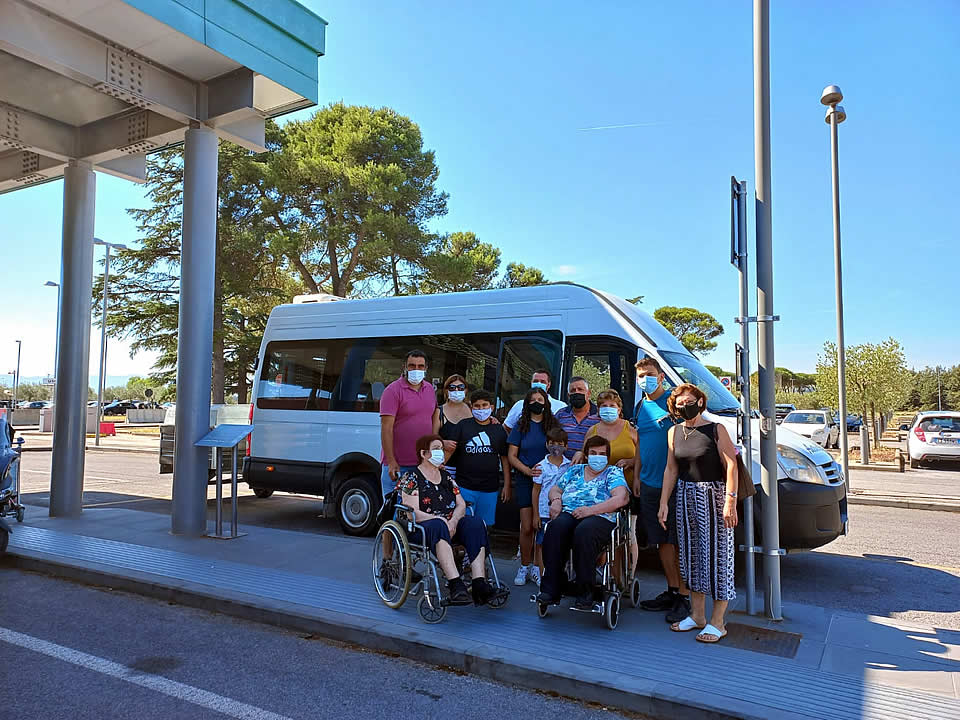 Reifein - Pisa
Atlanta - USA
16th August 2021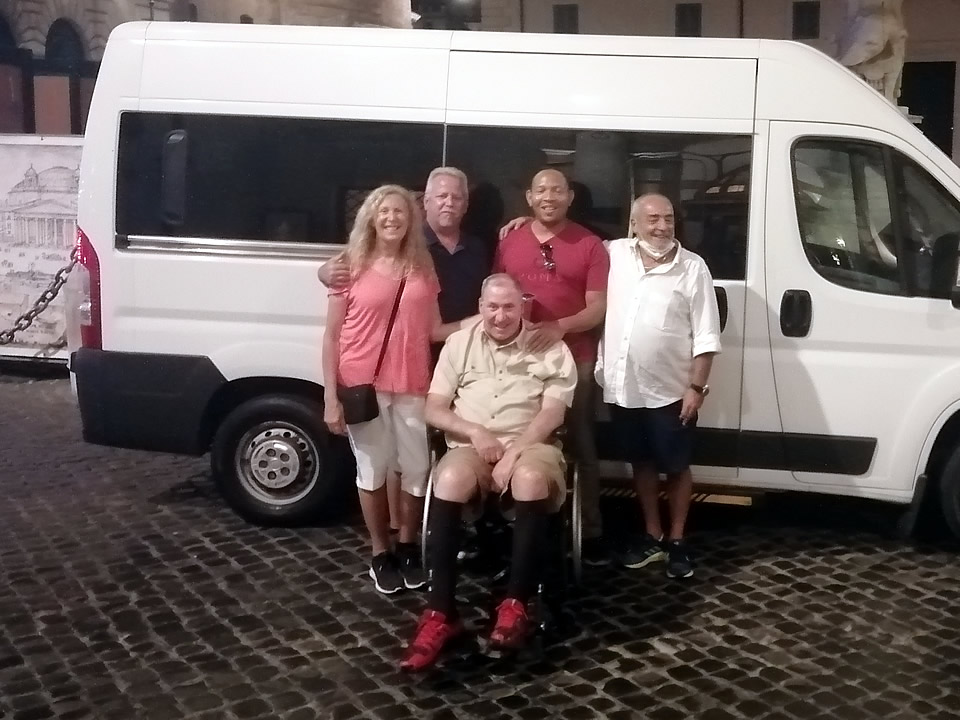 Thompson - Sicily
Triq I Assedju - Malta
20th October 2020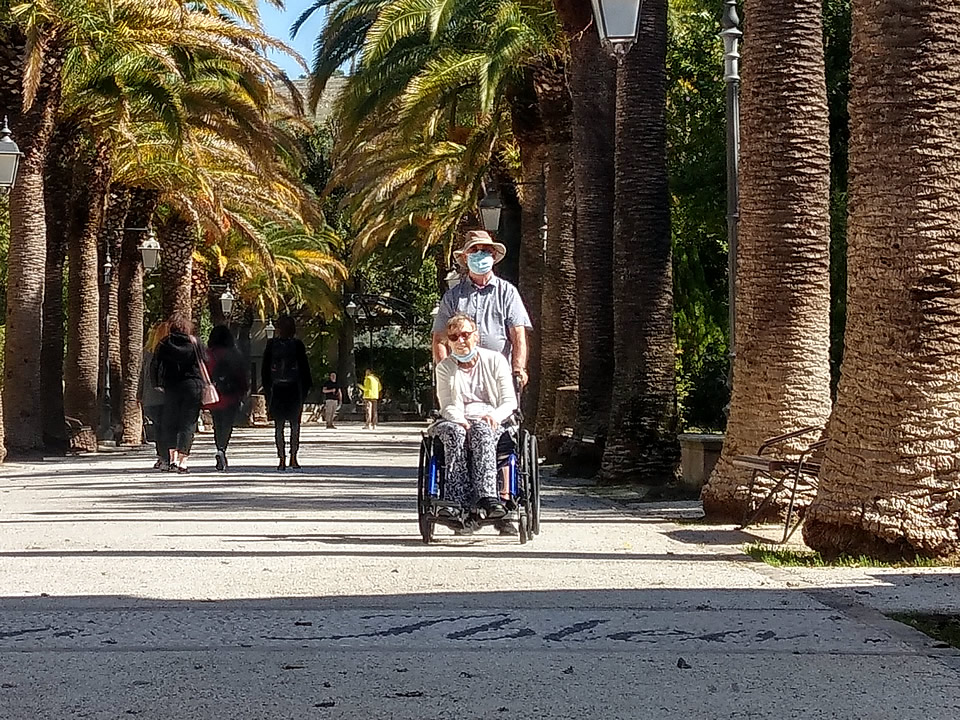 The service provided by Accessible Italian Holiday was exceptional. Vincenzo who ...
Brabant - Naples
Sainte-Catherine - France
29th June 2020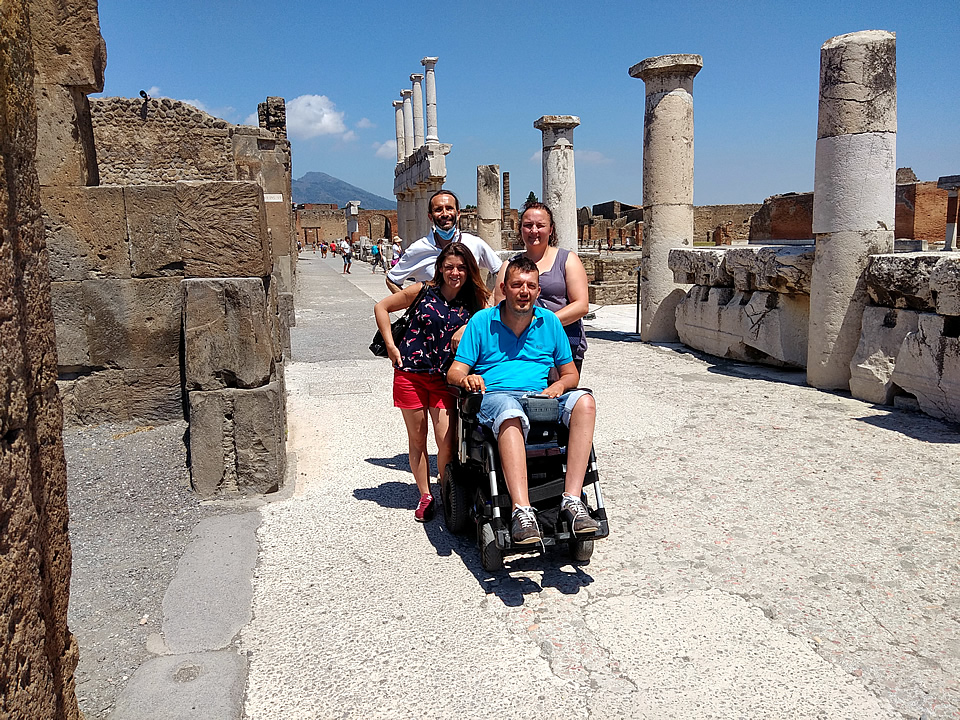 Prydun - Sicily
Hereford - UK
8th March 2020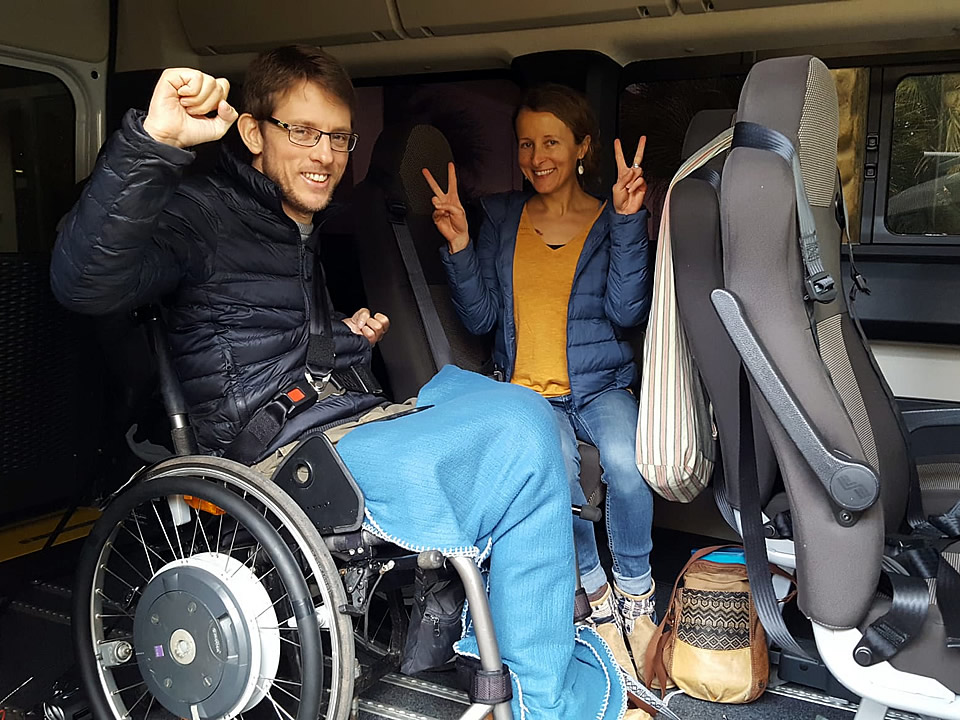 My husband ( who has a spinal cord injury and can't walk ) needed to make a last ...
Rudyk - Sorrento
New York - USA
31st October 2019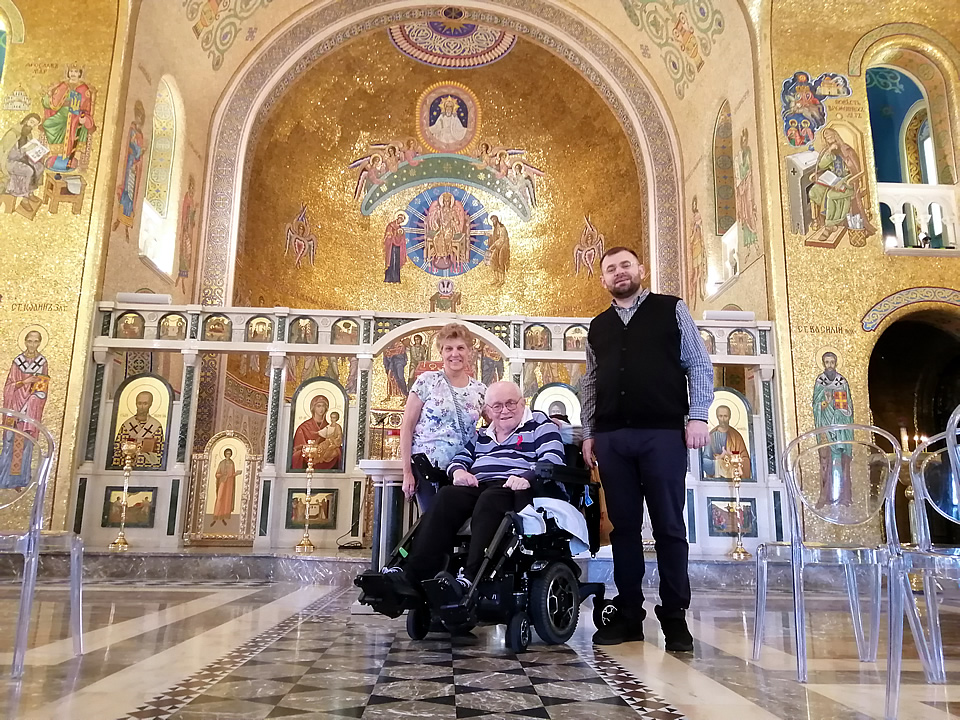 Molski- Sicily
Arizona - USA
19th September 2019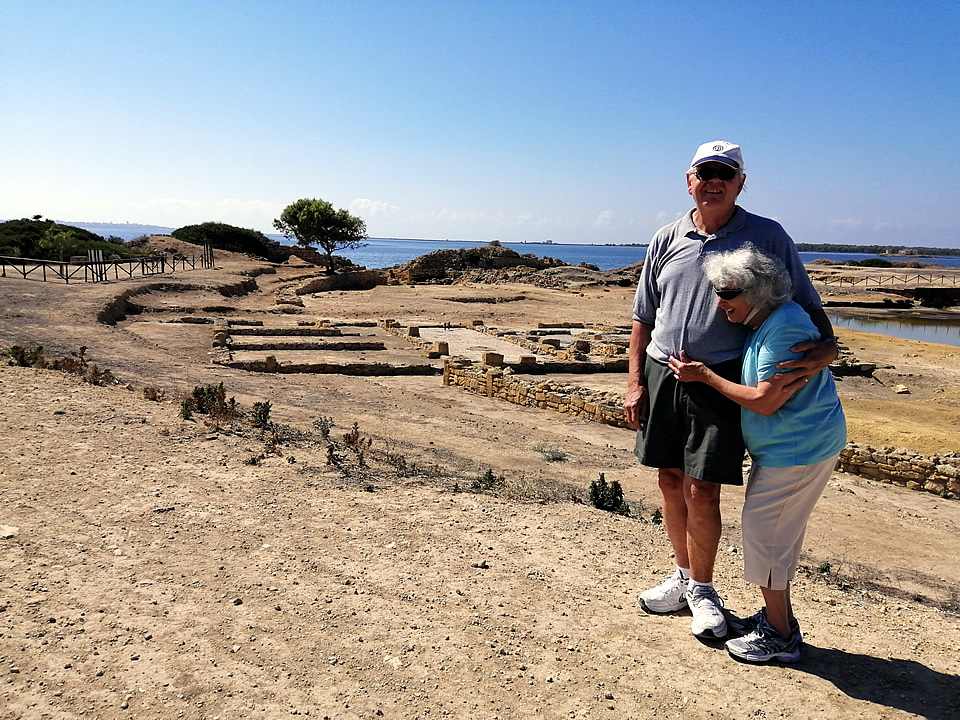 Enzo is a delight to work with. Made helpful suggestions that improved are overall ...
Burns - Bologna
Alpharetta - USA
5th August 2019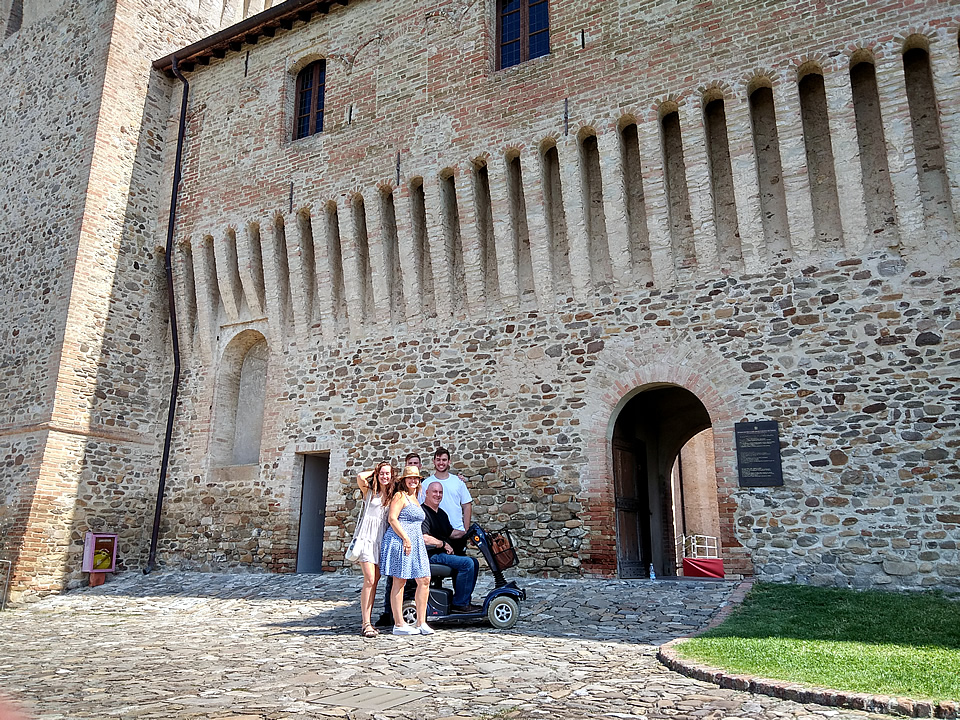 Jones - Rome
Melbourne - Australia
25th July 2019 Raaber - Venice, Lake Como, Florence
Tropiano - Umbria
Philadephia - USA
30th May 2019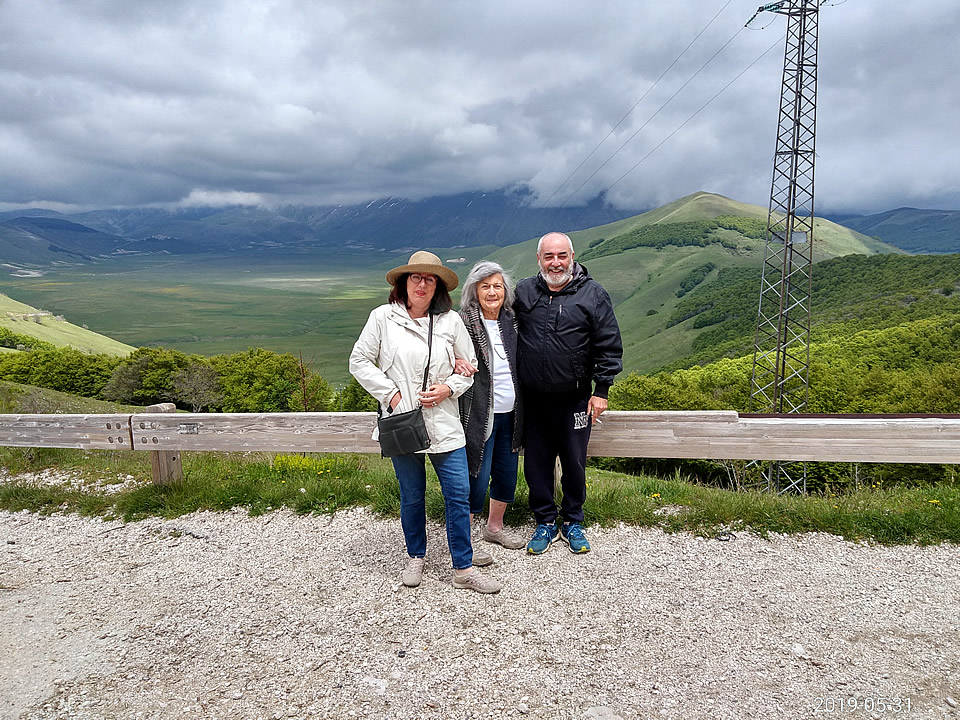 Stapley - Tuscany
Blue Mountains - Australia
17th May 2019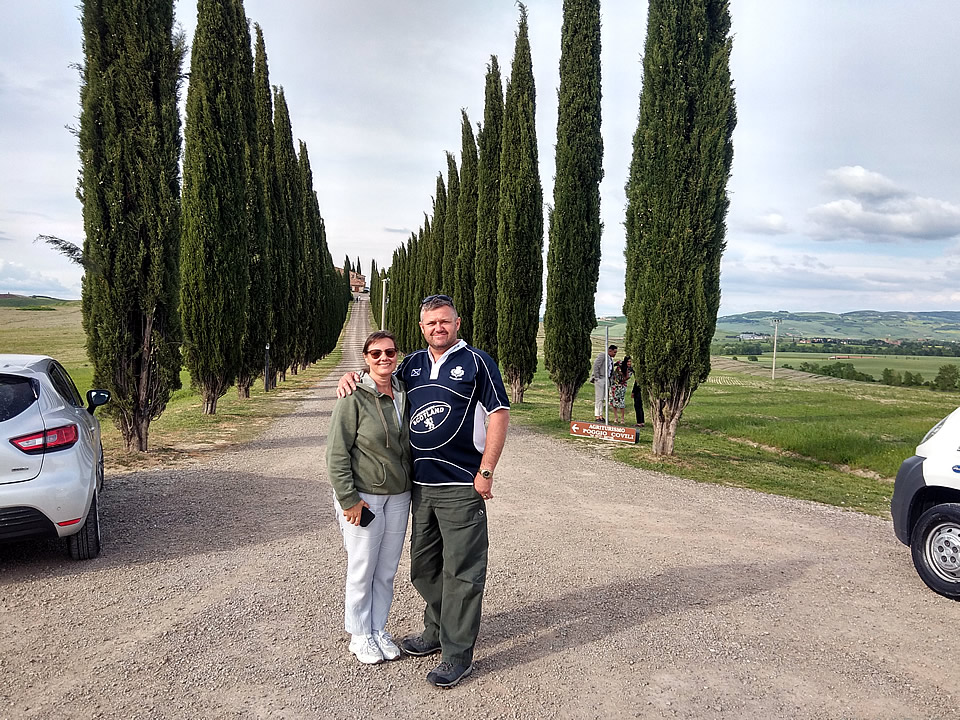 We booked two trips with Enzo, he was wonderful. At all times he made sure we got ...
Carreras - France, Swiss & Italy
Miami- USA
26th March 2019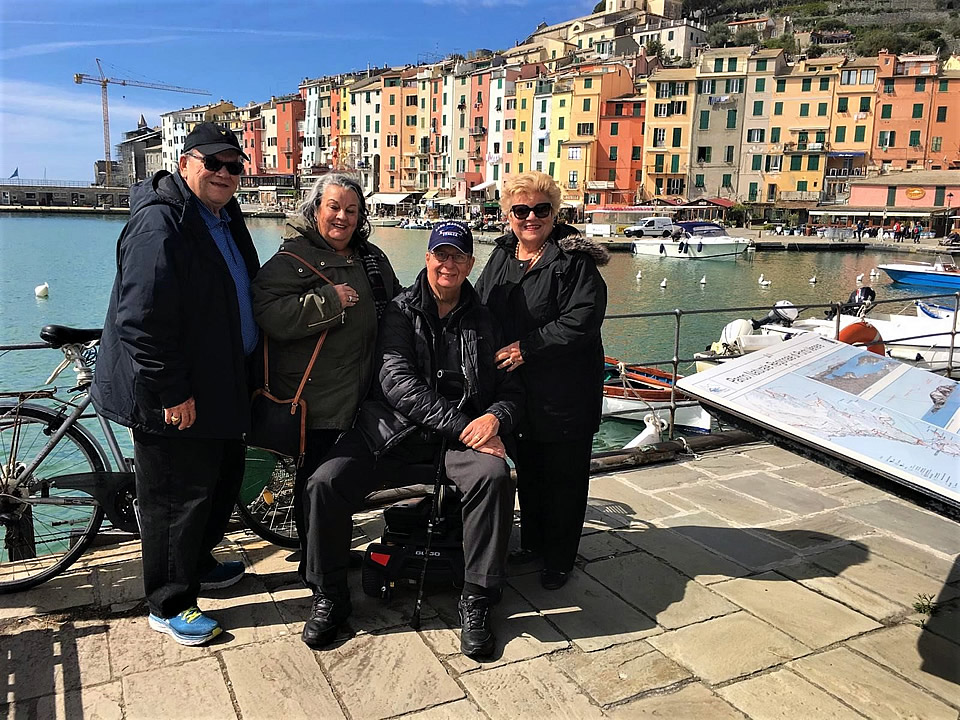 Whittle - Apulia
Cheltenham- UK
19th October 2018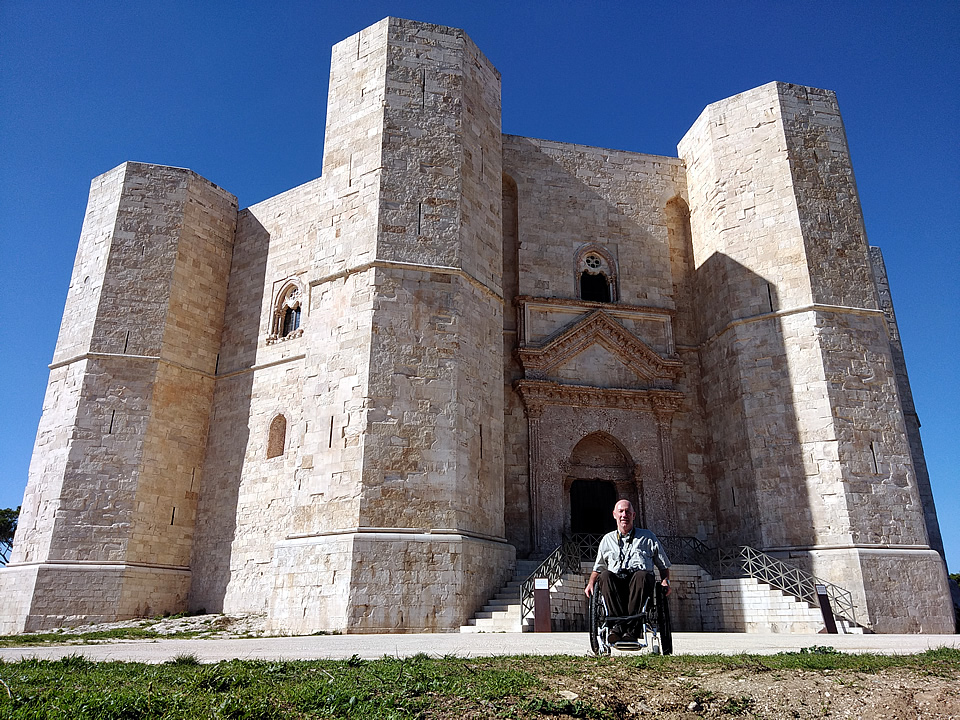 Scheer & Mallett - Apulia
Illinois- USA
5th October 2018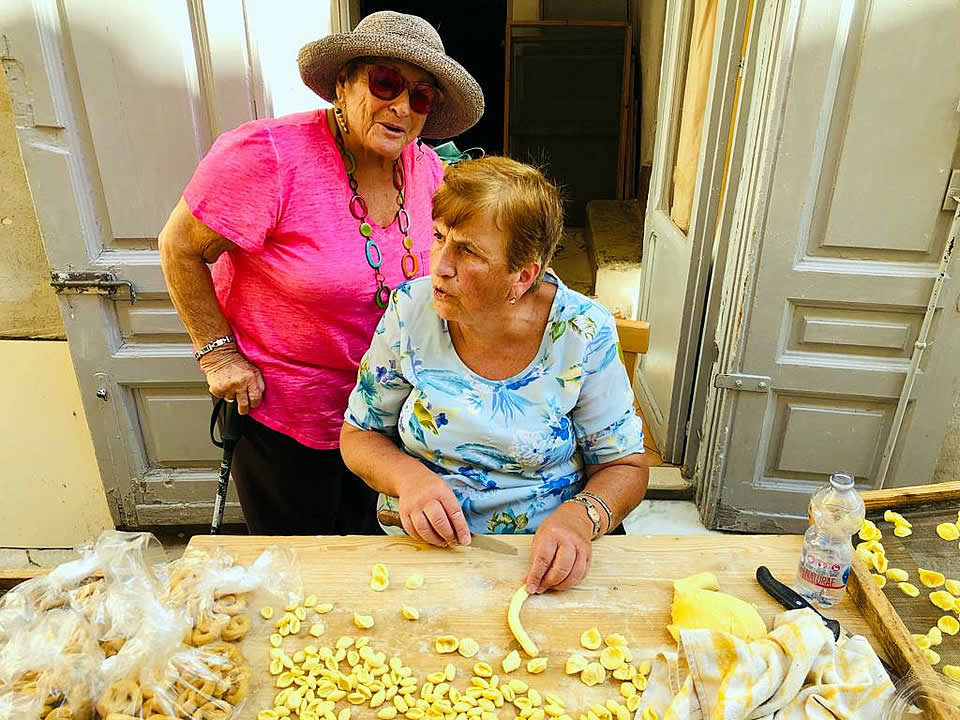 Thank you for a FABULOUS trip. We had so much fun. You were so kind , helpful and ...
Totta - Rome
Long Beach - USA
4th October 2018 Our guide was not only an excellent and reliable driver who met us on time ...
Pieples - Venice Rome Apulia
Miami- USA
14th September 2018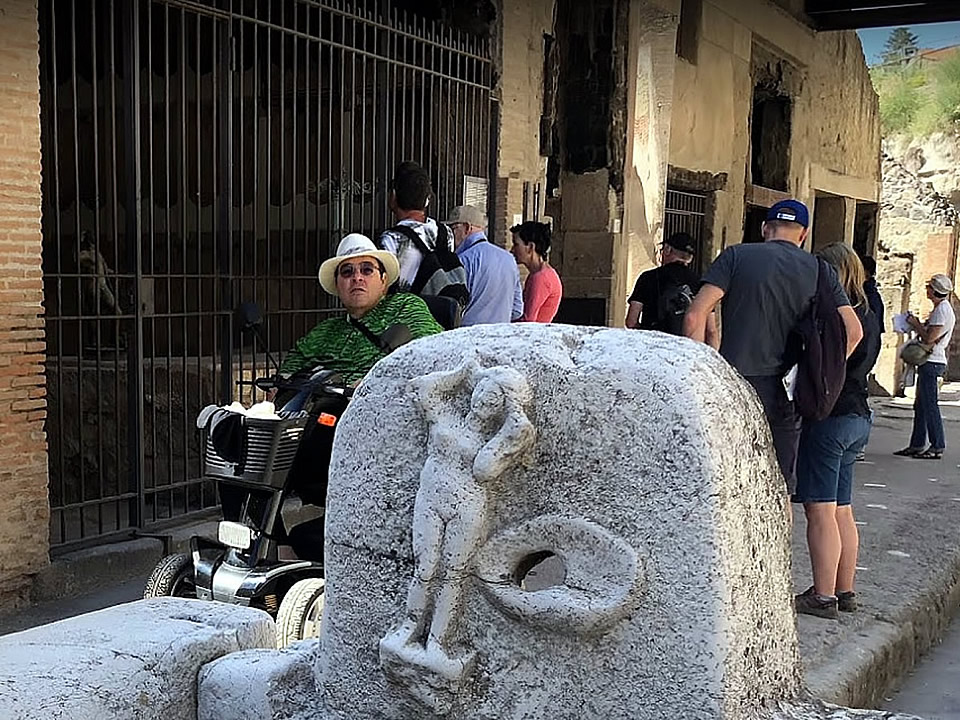 Our family of 4 had a wonderful trip because of Accessible Italian Holidays. Here ...