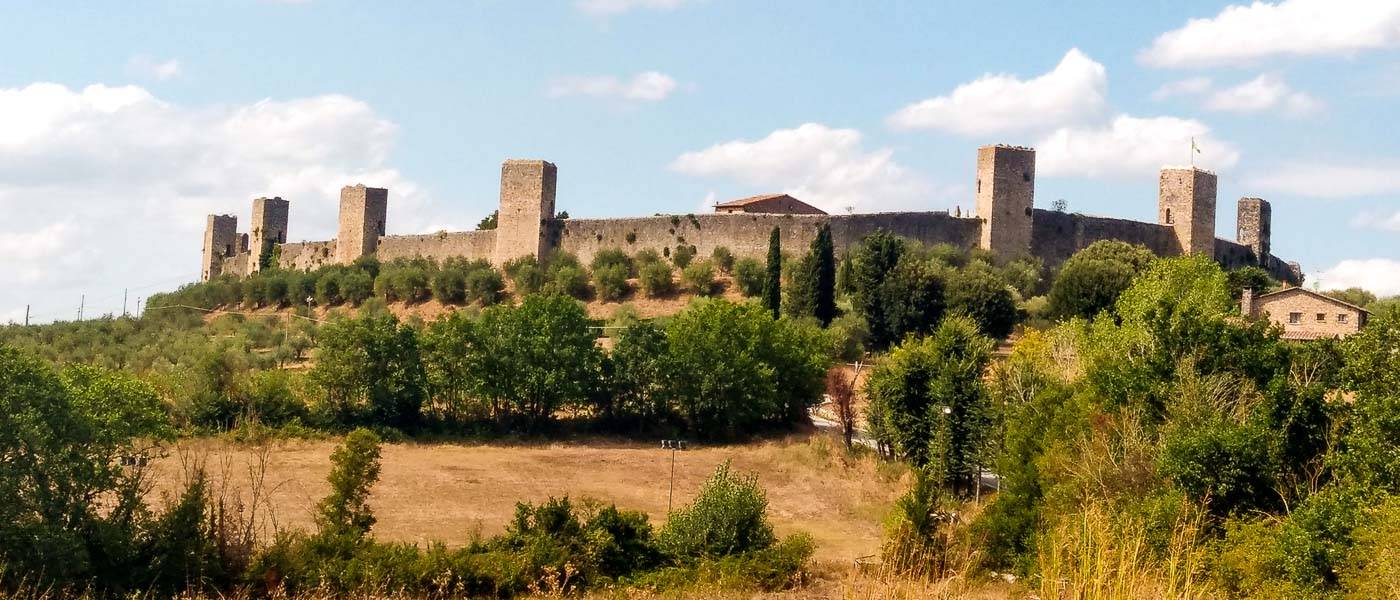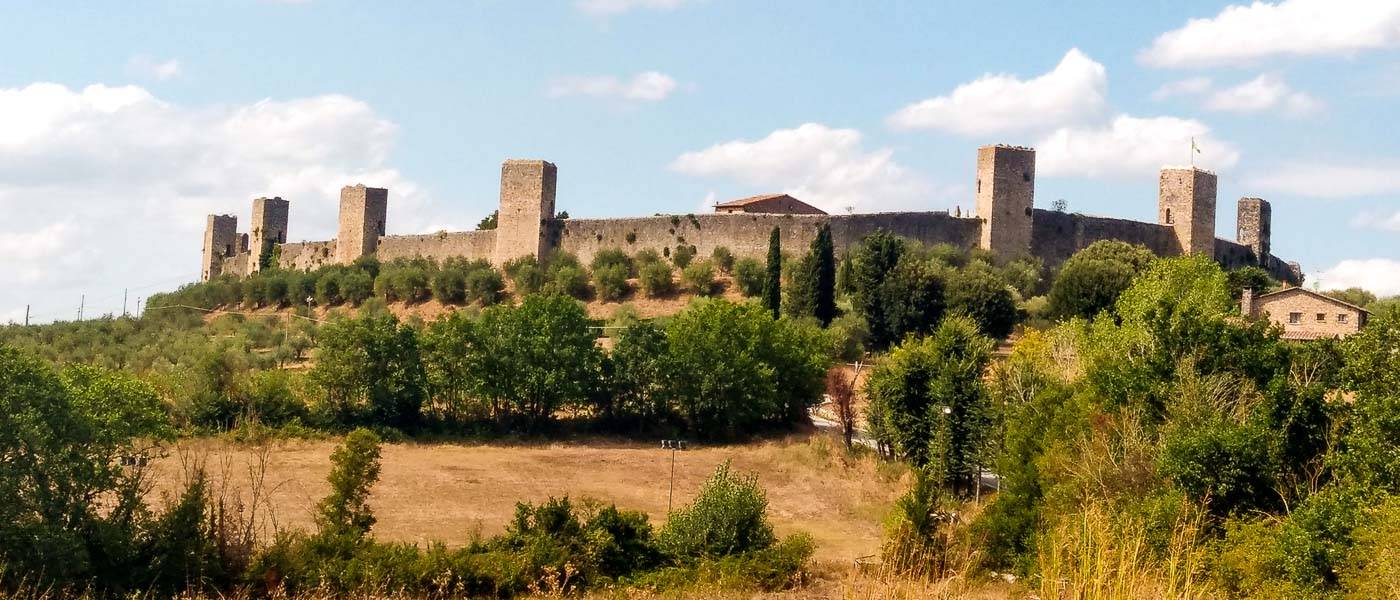 Monteriggioni Wheelchair Accessible Tours
Monteriggioni Wheelchair Accessible Tours
Monteriggioni Wheelchair Accessible Tours Siena Excursions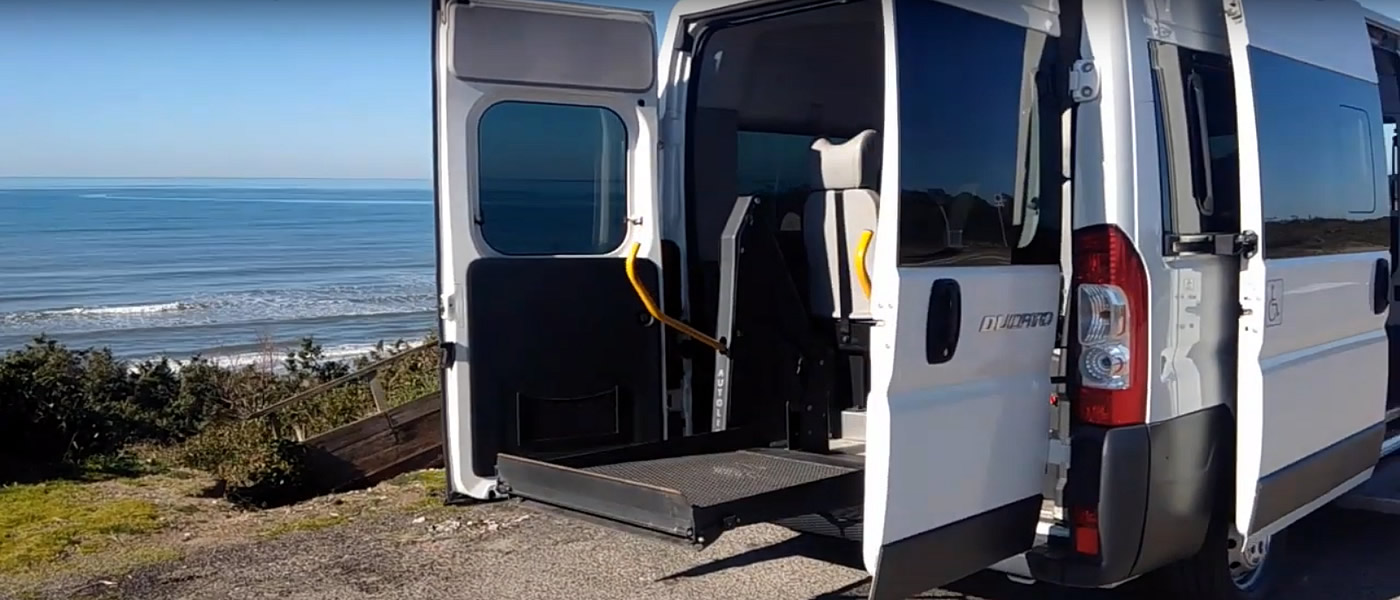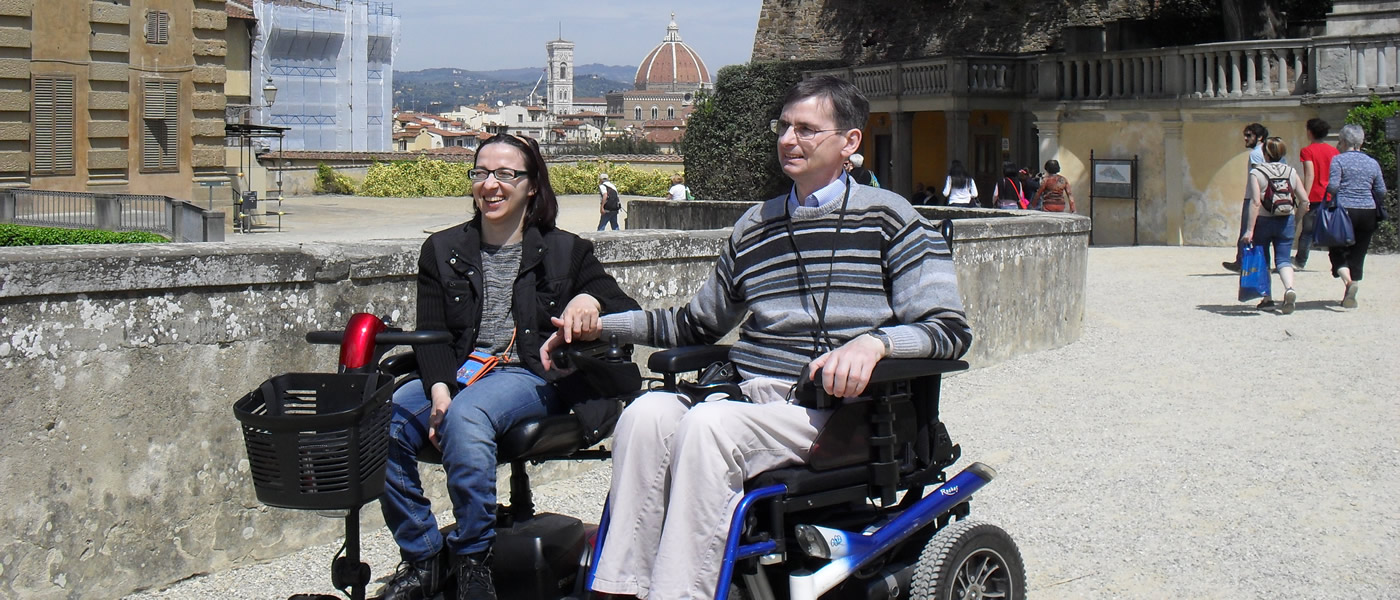 Our Adapted Van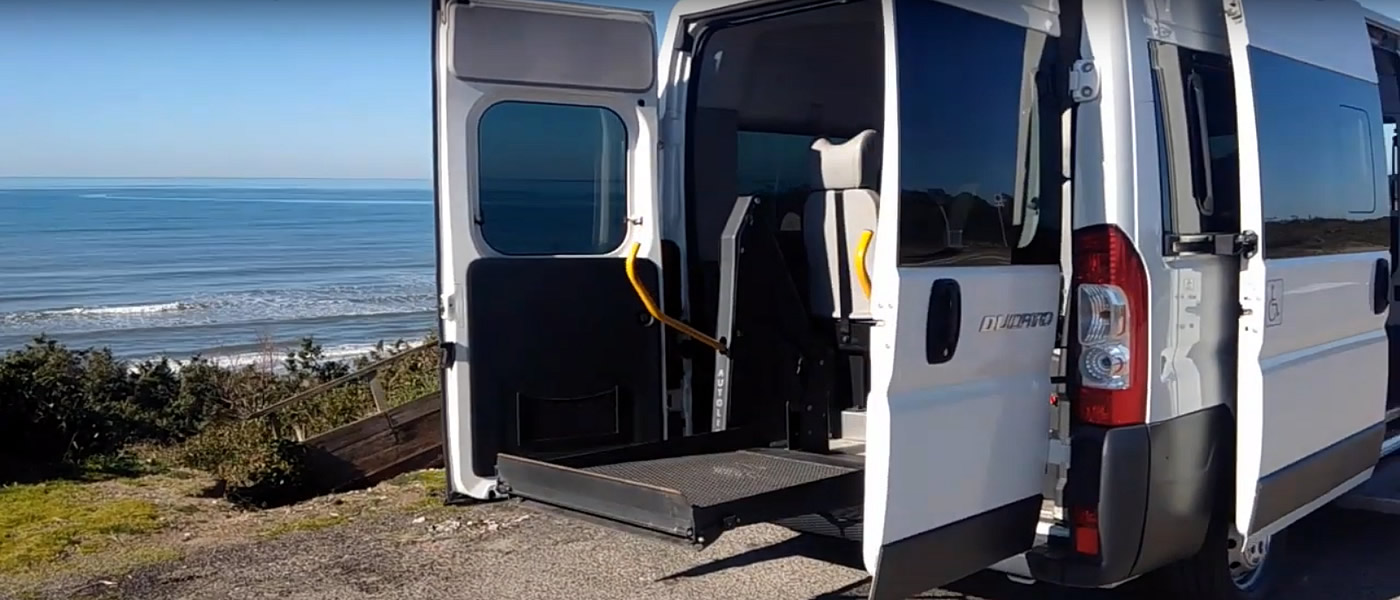 Florence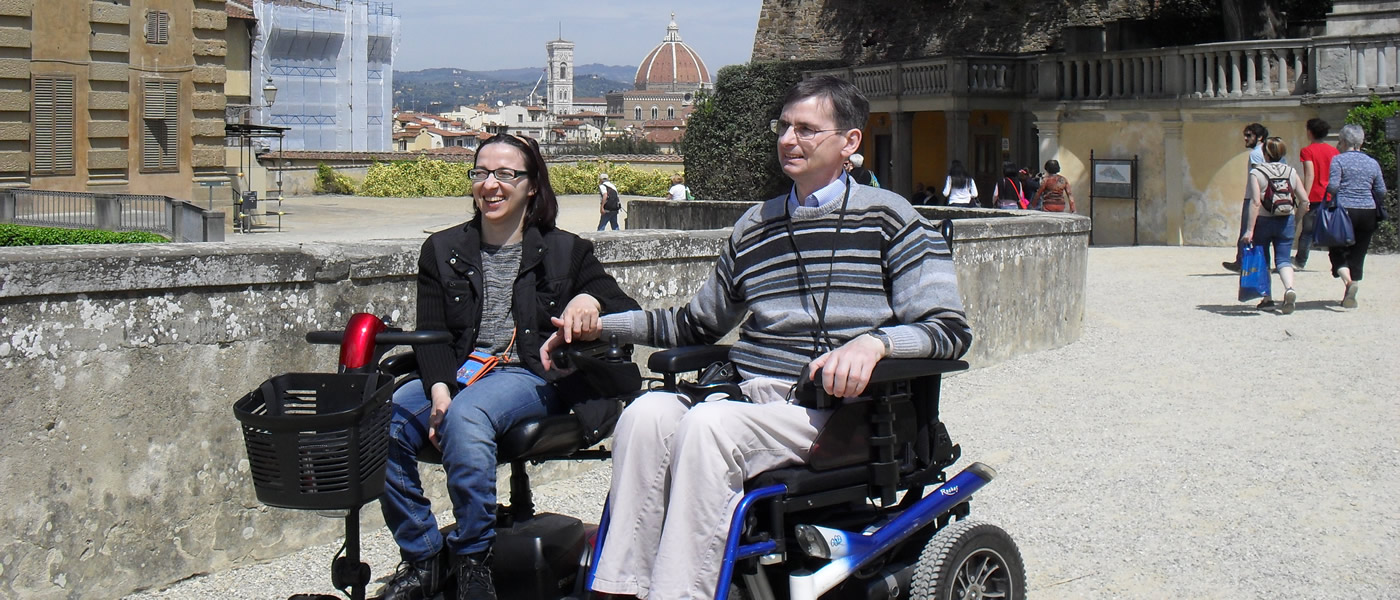 Monteriggioni Wheelchair Accessible Tours
Monteriggioni wheelchair accessible tours conforms almost perfectly to the archetypal mental image most of us have of a Tuscany walled village in Siena area.
The walls and towers are virtually intact, and the visual effect from a distance is quite astonishing.
Inside there is almost no traffic, making Monteriggioni wheelchair accessible tours a great place for children to really enjoy themselves.
In addition, the buildings inside the walls of Monteriggioni are for the most part original and attractive and accessible.
The "Festa Medievale" of Monteriggioni takes place on the first weekend of July.
This is the one of the most famous mediaeval pageants in Italy.
Local people dressed in mediaeval costume play the roles of farmers, merchants, soldiers, cross-bowmen, friars etc. displaying ancient arts and crafts along the few narrow streets and in the piazza.
It's well worth it to do a bit of planning to attend this festival.
Private Monteriggioni Wheelchair Accessible Tours
We are providing a safe and a full accessible tours around previewed accessible itineraries.
Disabled friendly accessible services includes professional guided tours and cruise shore excursions.

Visit this rich and fascinating land with an exclusive private Monteriggioni wheelchair accessible tours.
Adapted van transportation specifically designed for wheelchair users tourists combined an holiday to Italy across Tuscany.
Touring Monteriggioni
The Castle of Monteriggioni was constructed in the second decade of the 13 C by Siena as a military garrison on the Tuscany borders with Florence.
But there was mention of the place as early 1126 and 1154 when the Nobles di Staggia had rights over it.
Its importance grew in the XIV century when Monteriggioni was well organised as municipality with its own statutes.
Monteriggioni wheelchair accessible tours preserves almost intact the massive surrounding walls reinforced by fourteen square towers.
The main piazza, the Piazza Roma, is dominated by a Romanesque church with a simple, plain facade.
Other houses, some in Renaissance style and once owned by local nobles, gentry and wealthy merchants, face into the piazza.
Dante Alighieri referred to Monteriggioni in the Divine Comedy.
Booking & Travel
Monteriggioni wheelchair accessible tours.
Unmissable visit at it with our Tuscany, Siena Accessible Tours.
Specifically tailored to wheelchair users, reduced mobility persons and disabled with an adapted van.
Siena Wheelchair Accessible Services Tuscany
Siena Wheelchair Friendly Hotels Tuscany
Day - Venice, Tuscany
Sacramento - USA
5th May 2022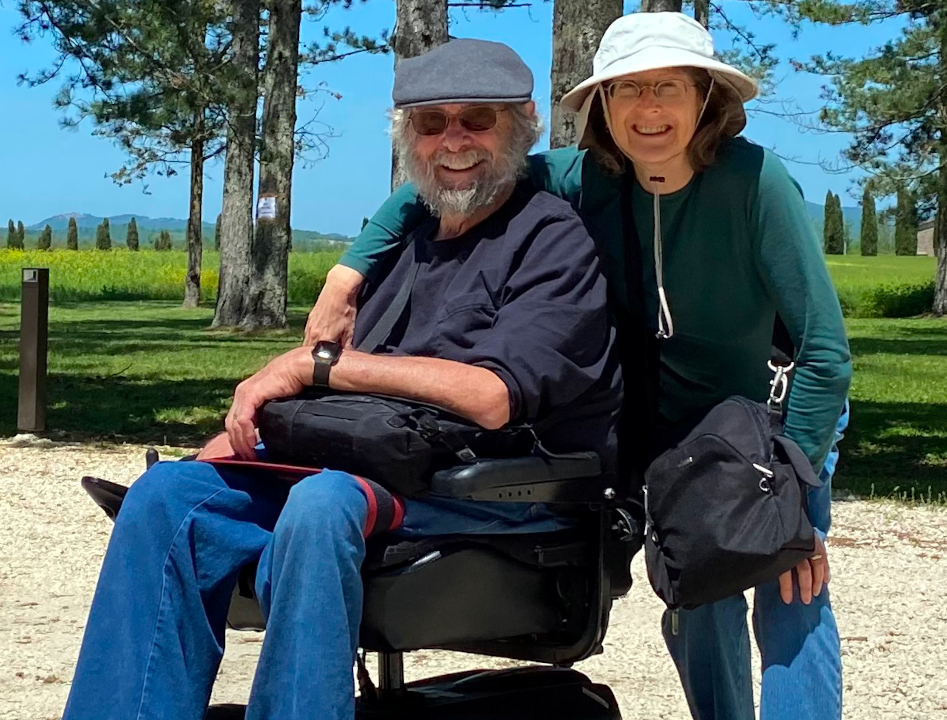 Vincenzo is superb in every way. He is extremely thorough, conscientious and honest ...
Samuel & Watkiss - Sicily
Samuel & Watkiss Families
Merton - UK
21st September 2021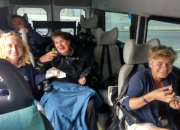 Birgisdottir - Milan
Akureyri - Iceland
15th September 2021 I contacted Accessible Italian Holiday with a very short notice about a transfer from ...
Bonelli - Umbria
Gozo - Malta
13rd September 2021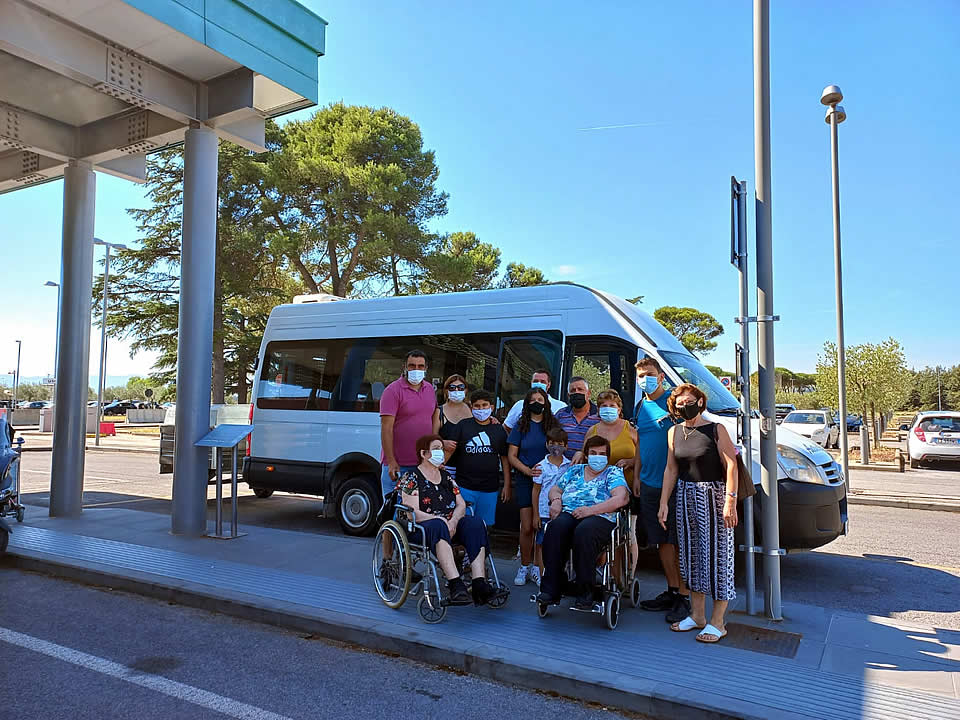 Reifein - Pisa
Atlanta - USA
16th August 2021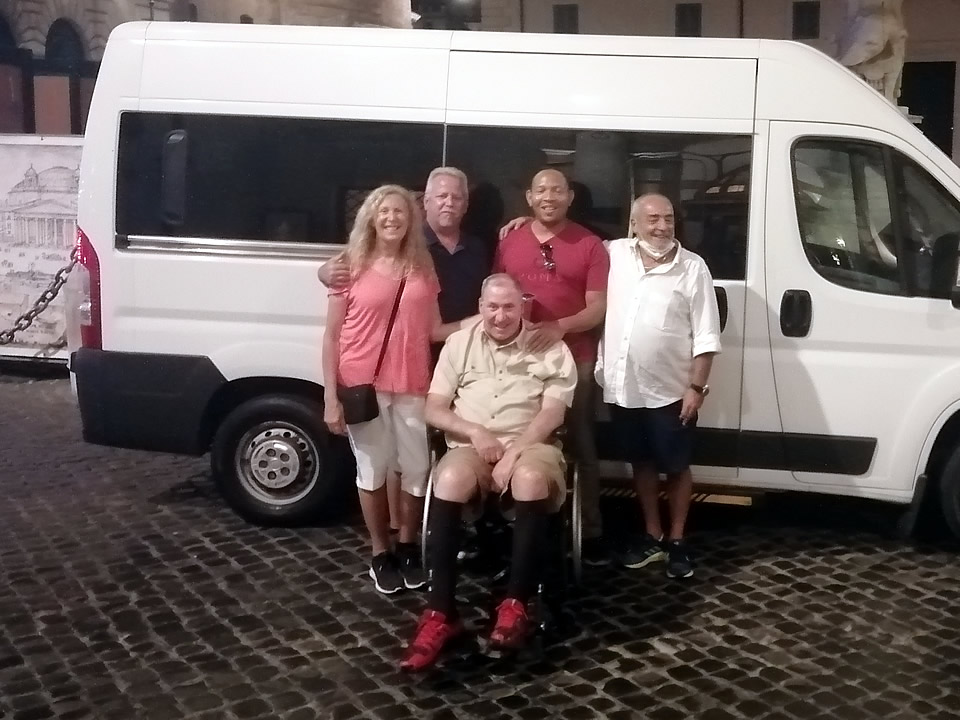 Thompson - Sicily
Triq I Assedju - Malta
20th October 2020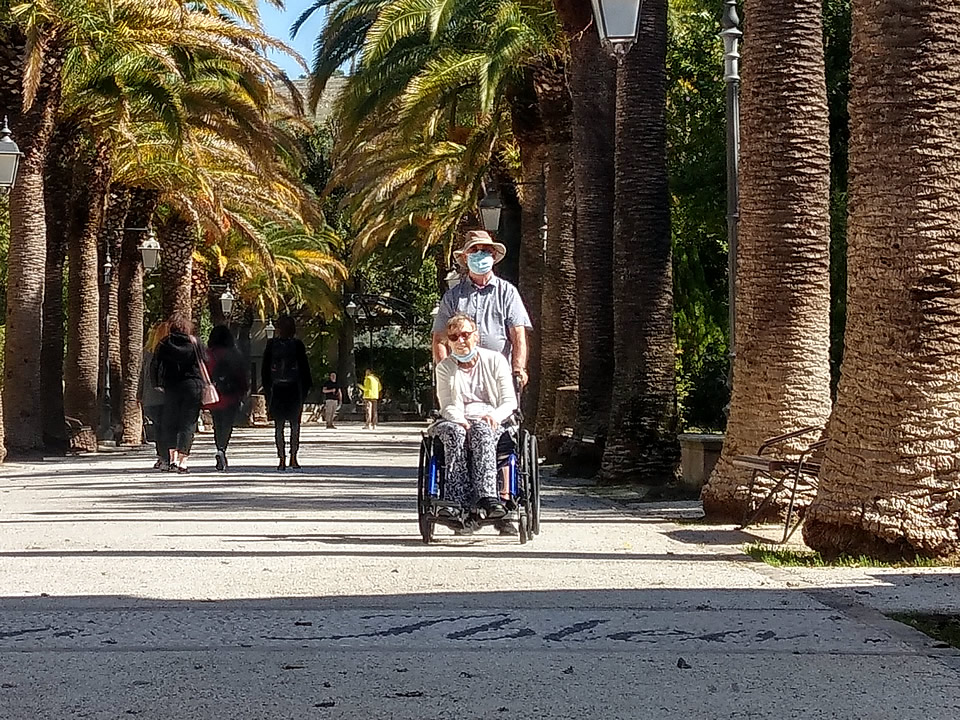 The service provided by Accessible Italian Holiday was exceptional. Vincenzo who ...
Brabant - Naples
Sainte-Catherine - France
29th June 2020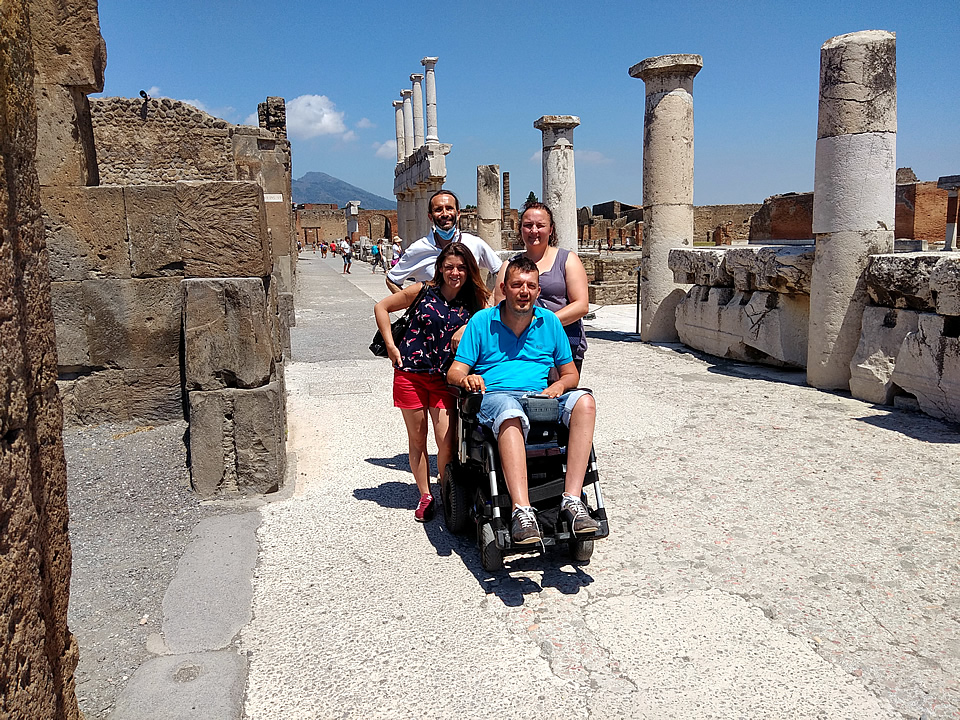 Prydun - Sicily
Hereford - UK
8th March 2020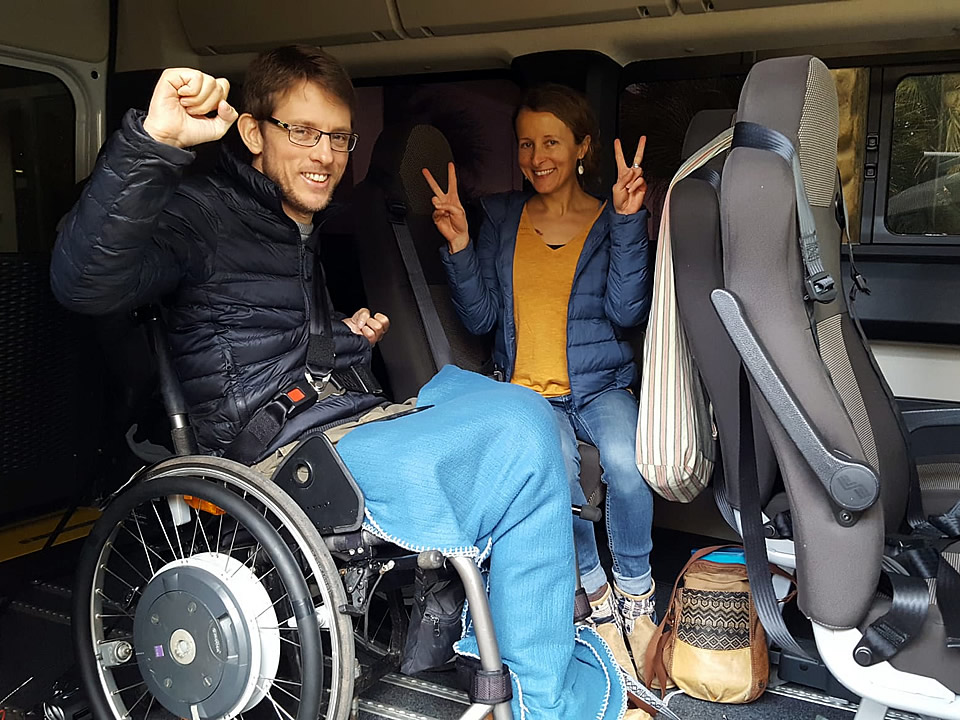 My husband ( who has a spinal cord injury and can't walk ) needed to make a last ...
Rudyk - Sorrento
New York - USA
31st October 2019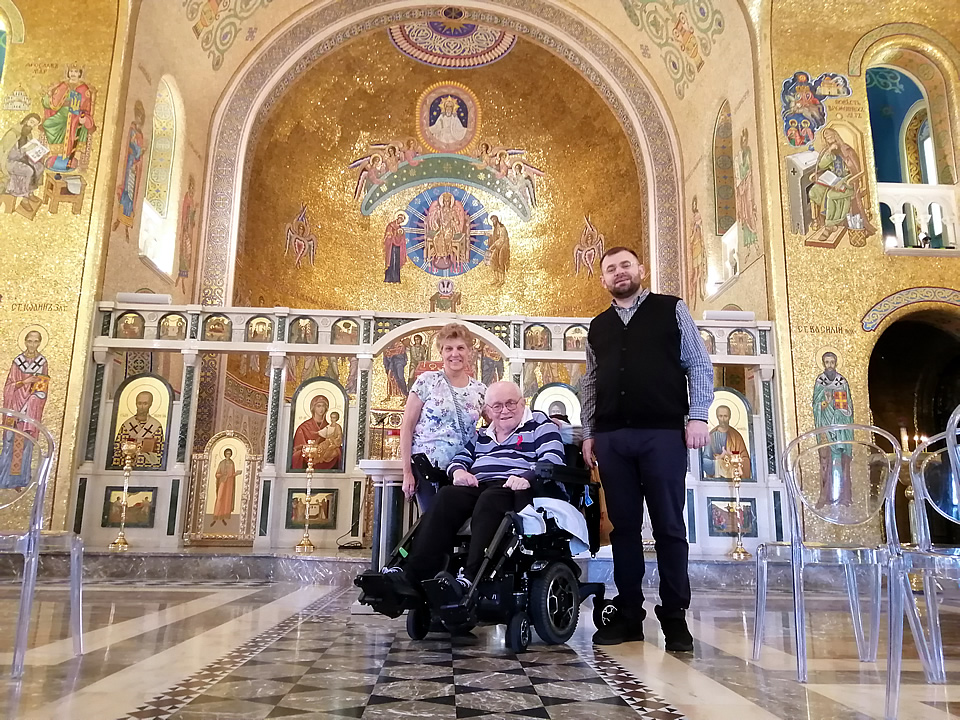 Molski- Sicily
Arizona - USA
19th September 2019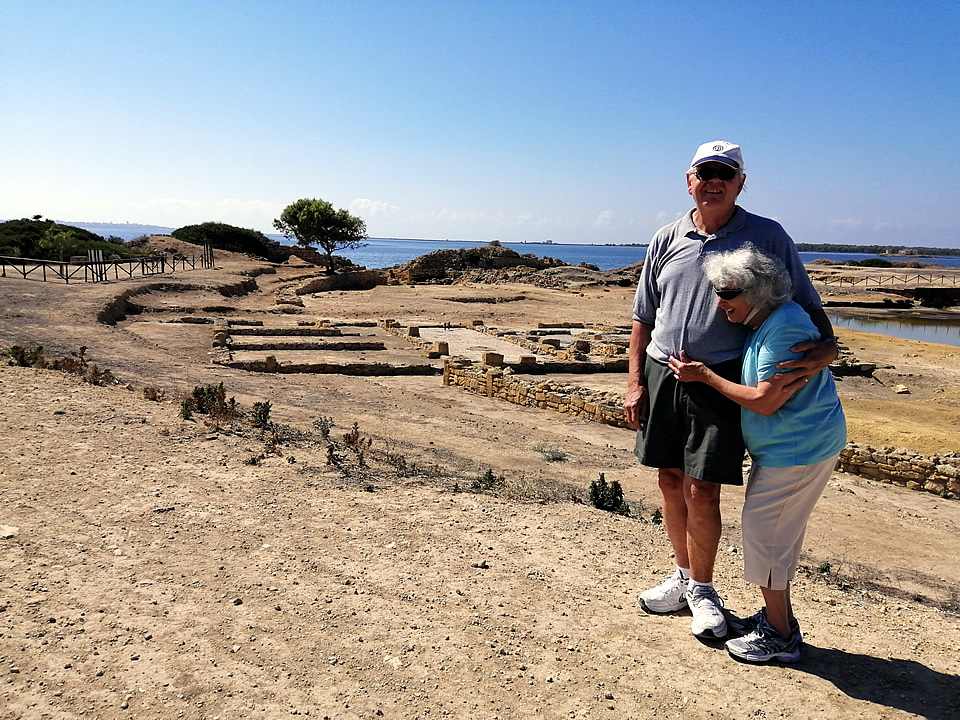 Enzo is a delight to work with. Made helpful suggestions that improved are overall ...
Burns - Bologna
Alpharetta - USA
5th August 2019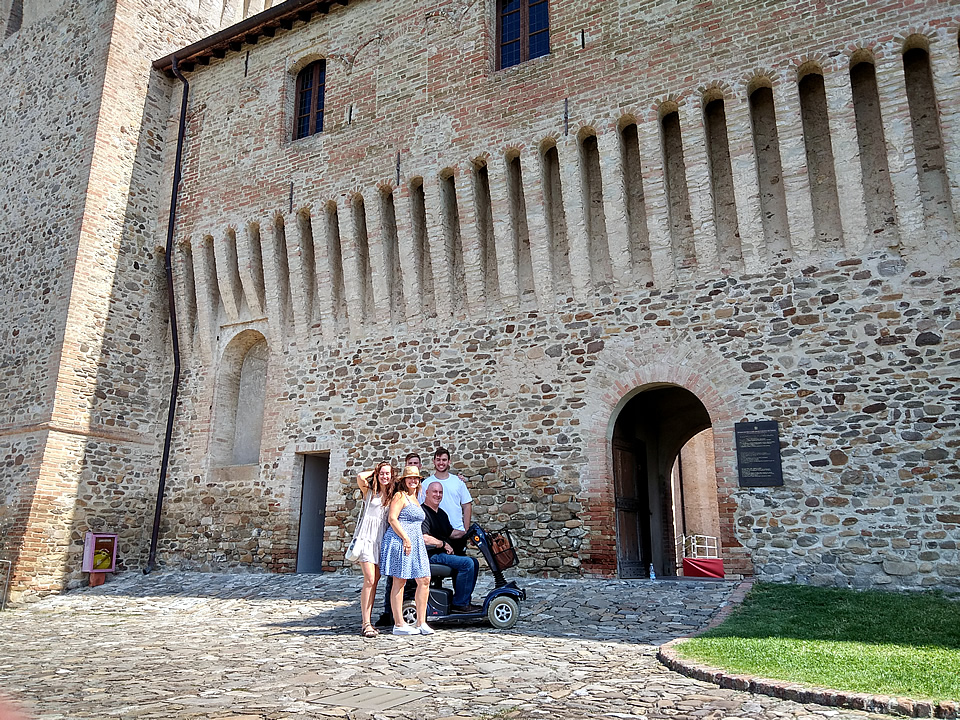 Jones - Rome
Melbourne - Australia
25th July 2019 Raaber - Venice, Lake Como, Florence
Tropiano - Umbria
Philadephia - USA
30th May 2019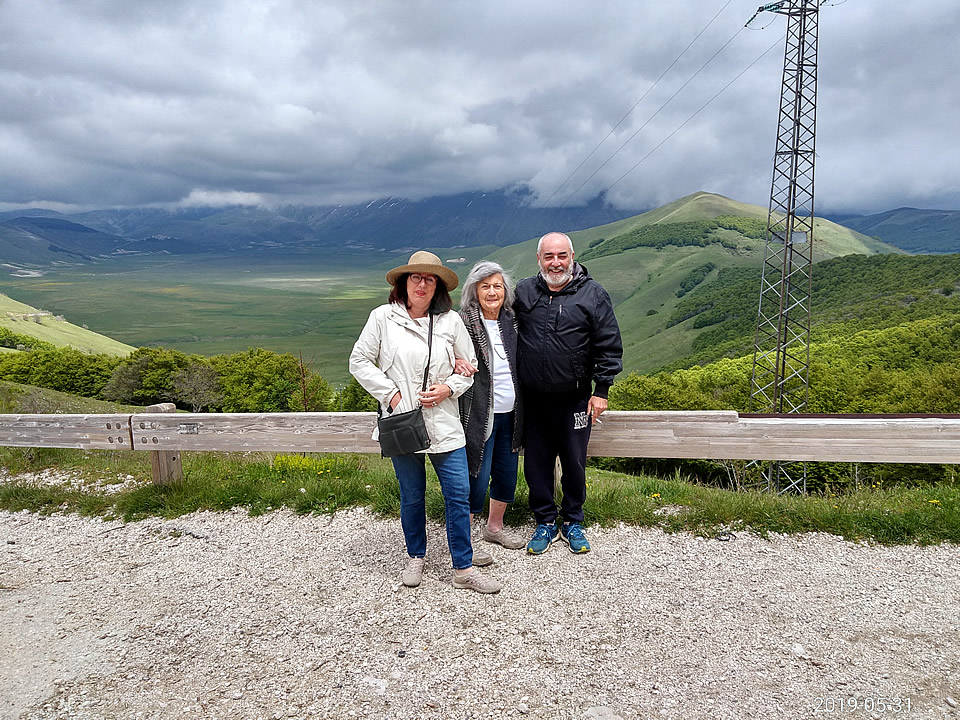 Stapley - Tuscany
Blue Mountains - Australia
17th May 2019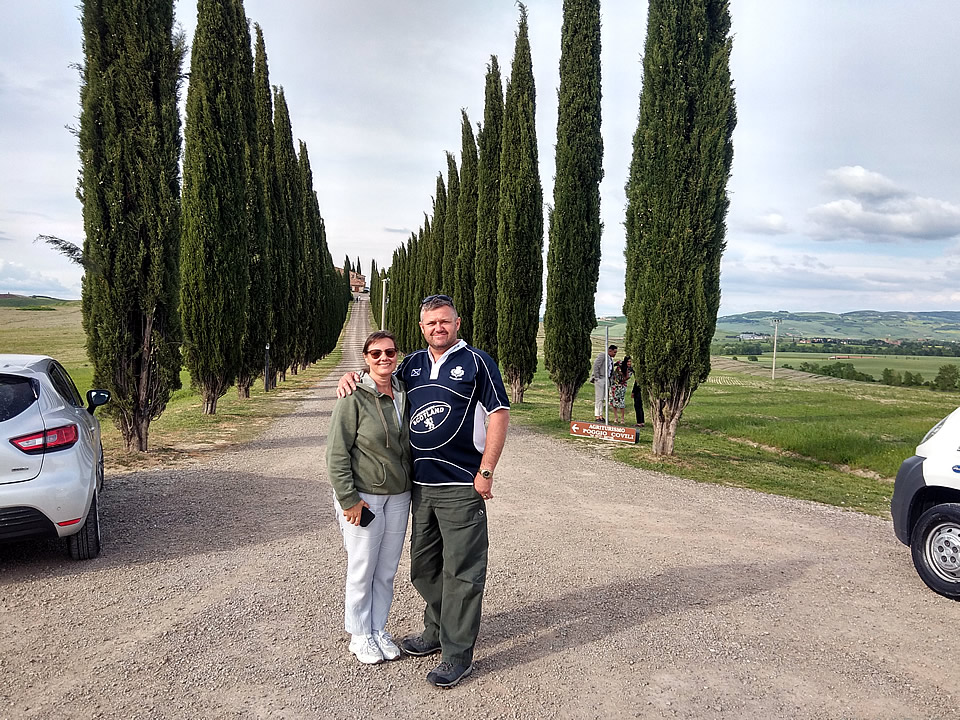 We booked two trips with Enzo, he was wonderful. At all times he made sure we got ...
Carreras - France, Swiss & Italy
Miami- USA
26th March 2019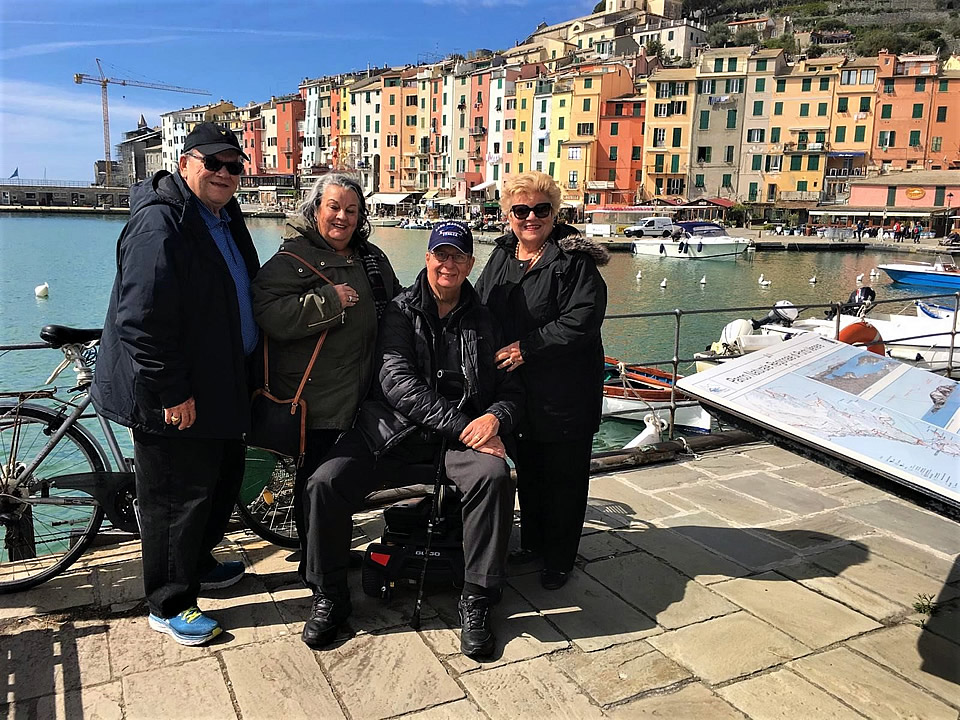 Whittle - Apulia
Cheltenham- UK
19th October 2018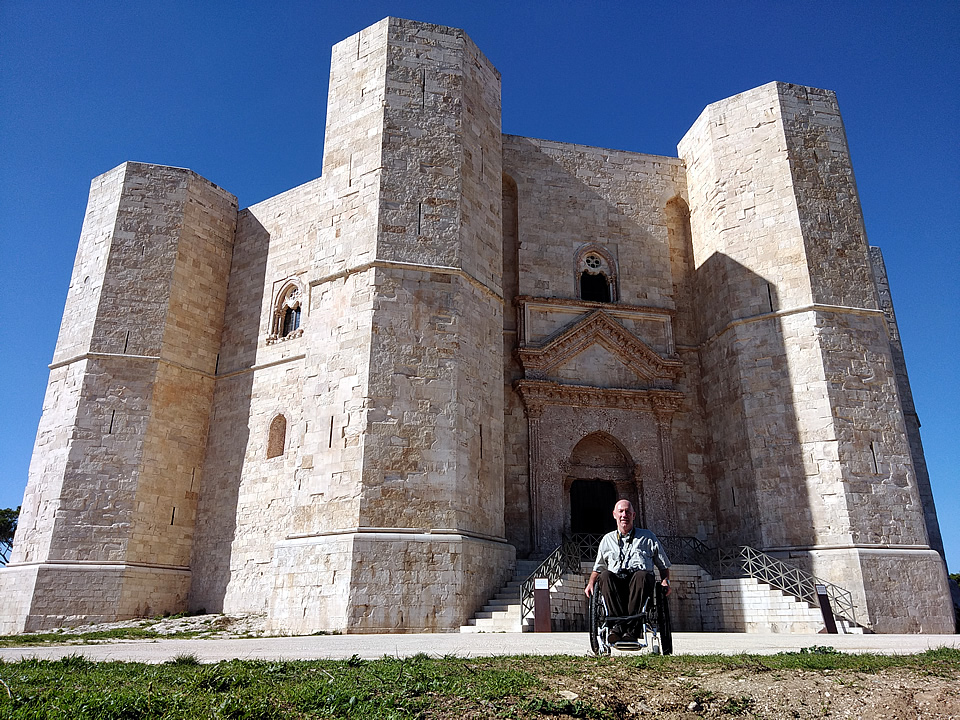 Scheer & Mallett - Apulia
Illinois- USA
5th October 2018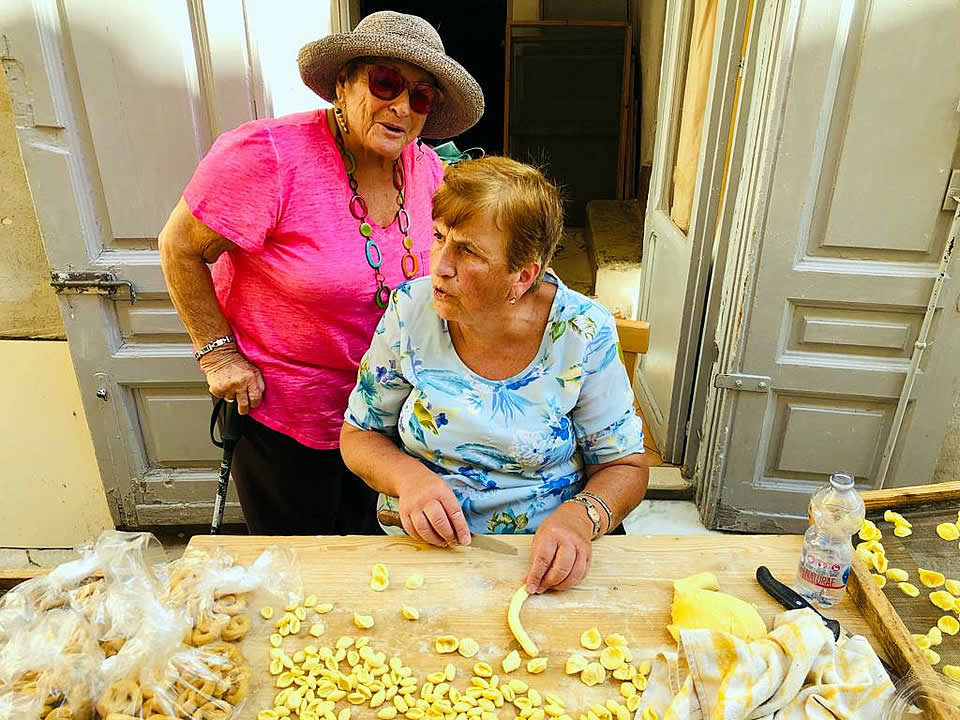 Thank you for a FABULOUS trip. We had so much fun. You were so kind , helpful and ...
Totta - Rome
Long Beach - USA
4th October 2018 Our guide was not only an excellent and reliable driver who met us on time ...
Pieples - Venice Rome Apulia
Miami- USA
14th September 2018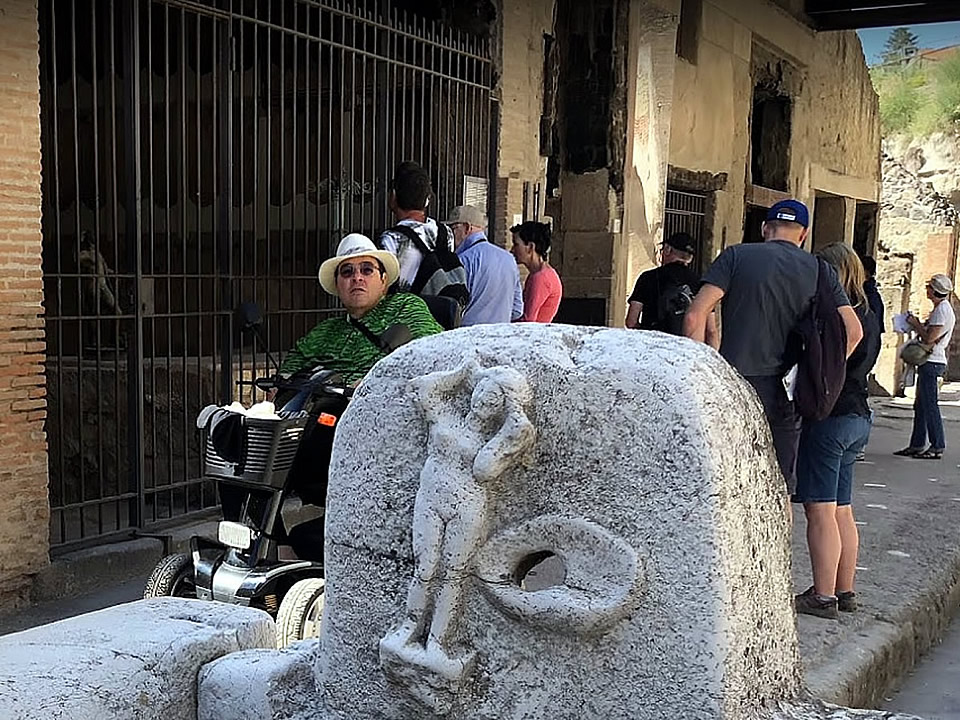 Our family of 4 had a wonderful trip because of Accessible Italian Holidays. Here ...