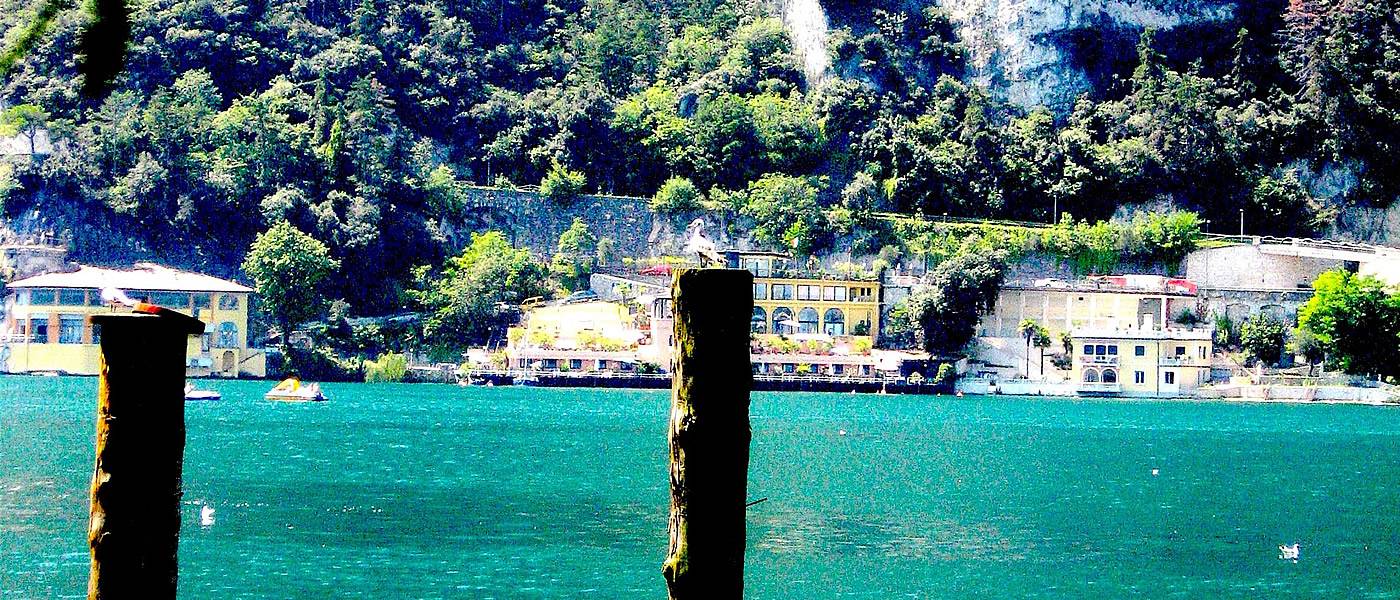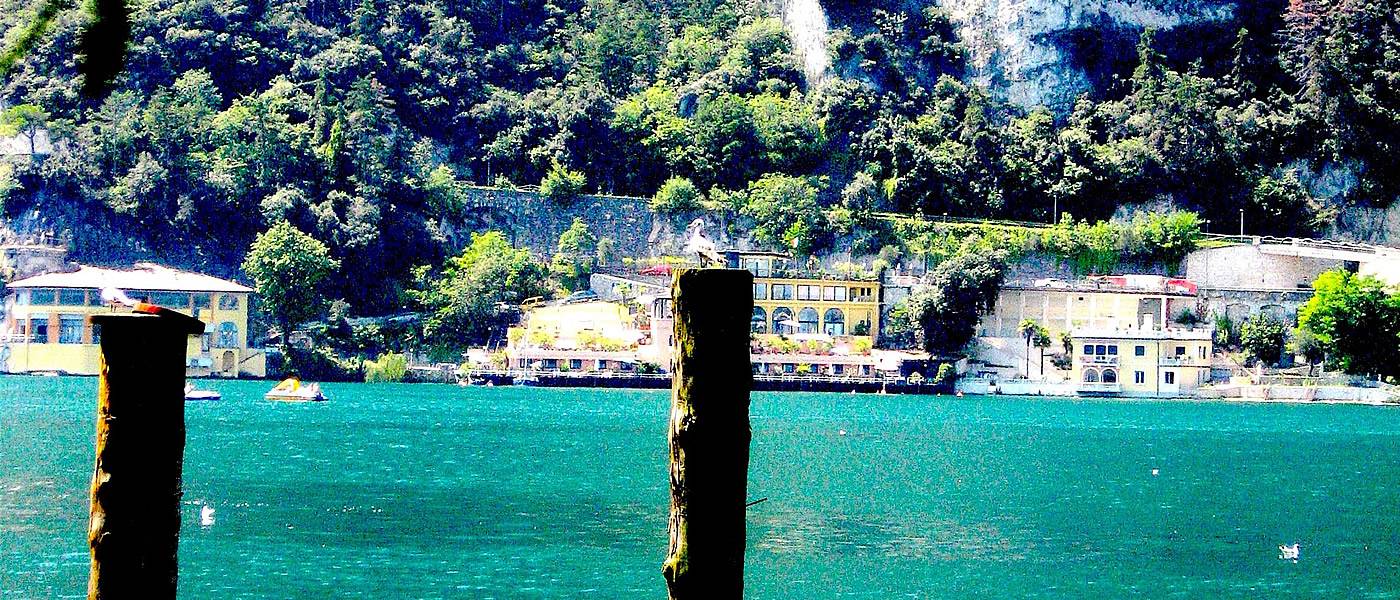 Riva del Garda Wheelchair Accessible Tours
Riva del Garda Wheelchair Accessible Tours
Riva del Garda Wheelchair Accessible Tours Lake Garda Excursions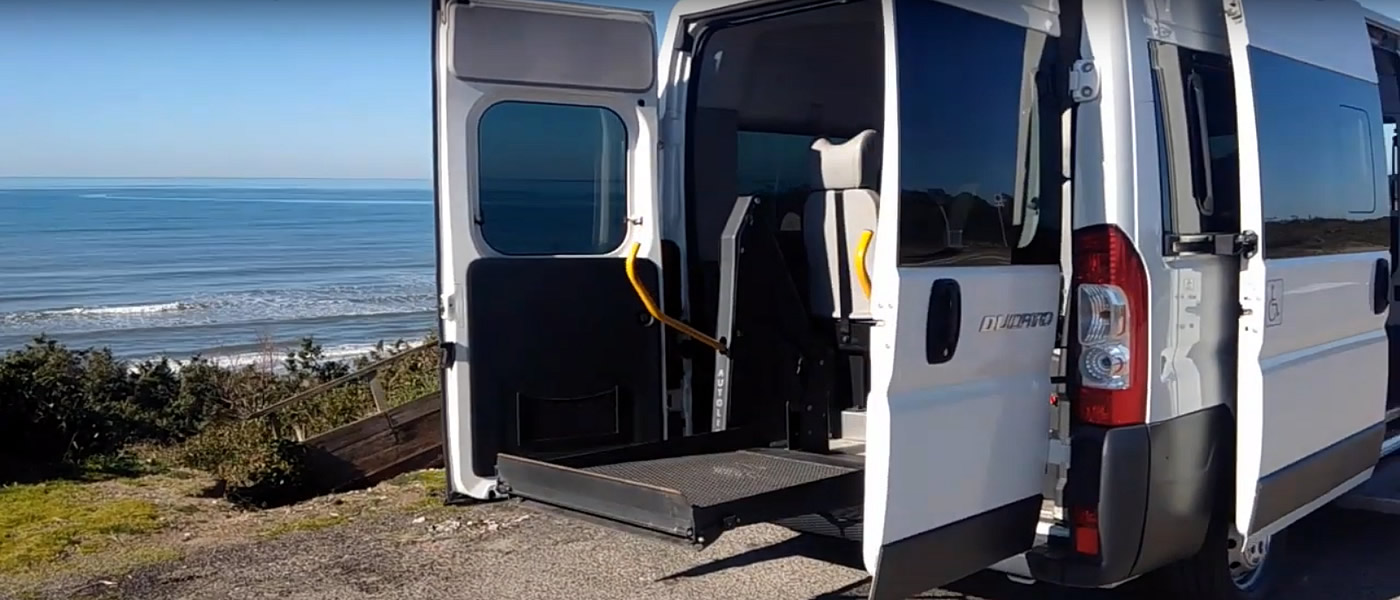 Our Adapted Van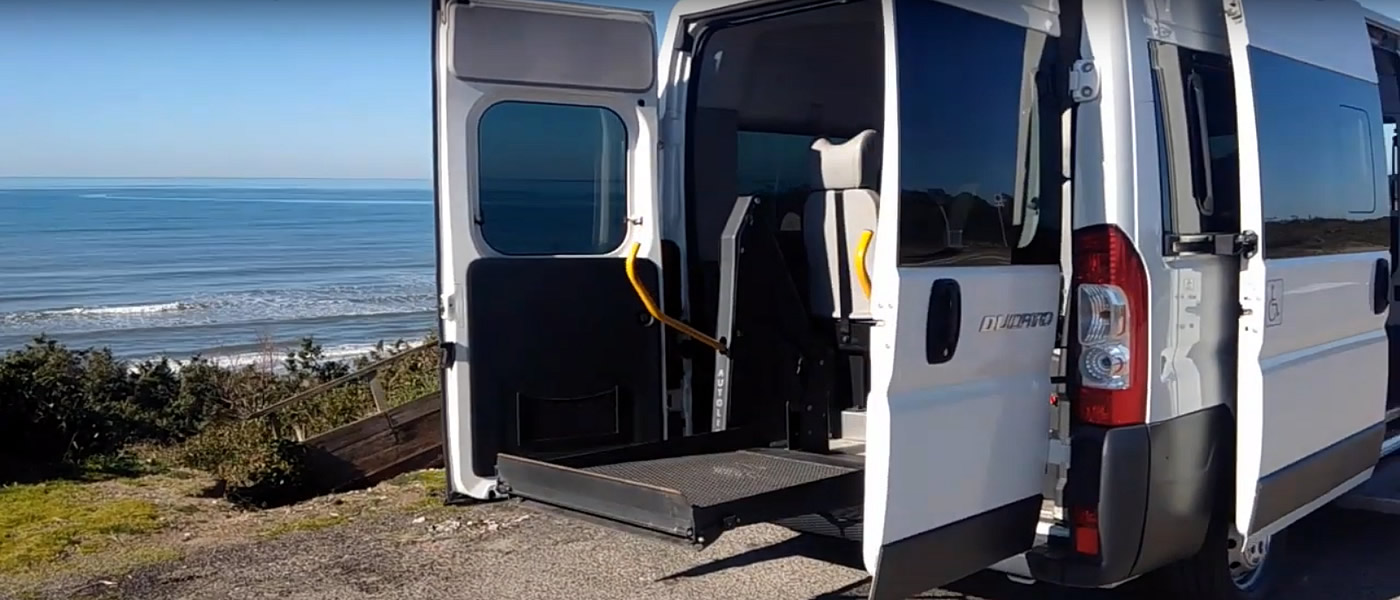 Riva del Garda Wheelchair Accessible Tours
Riva del Garda wheelchair accessible tours is a bustling Italian town which doubles as a tourist resort, located at the northern end of Lake Garda.
This is the dramatic end of the lake, with mountains rising on either side, and Lake Garda wheelchair users Riva del Garda accessible Italian tours sits comfortably on the shore, with a backdrop of lake, valley and hills.
Until the lakeside road was constructed, Riva del Garda was an important port for communications along the lake's length.
The town was part of Austria until 1918 and there is still something sedate and un-Italian about the streets and architecture.
Riva del Garda wheelchair accessible tours nowadays it is in the Italian region of Trentino-Alto Adige, within the province of Trento.
After Desenzano del Garda, Riva del Garda is the second-largest town on Lake Garda, and it has a very different atmosphere from the other lake resorts: simultaneously alive yet staid.
Riva del Garda wheelchair accessible tours its Mediterranean climate, wide sunny beaches and beautiful panorama are the right ingredients for an unforgettable holiday on Lake Garda.
The mild climate favours a typically Mediterranean vegetation with lemon trees, olive trees, laurels and palm trees: a true Mediterranean island at the foot of The Dolomites.
The center of Riva del Garda will fascinate you with its works of art and architecture, witnessing to ancient history and a past rich in art and culture.
Several features in the town-center bear witness to the ancient past of this gem overlooking the Lake Garda.
The Rocca, which hosts the Civic Museum and now the Portrait Gallery, the Torre Apponale ( harking back to 1220 ), the Palazzo Pretorio ( dating back to 1375 ) and the Palazzo del Comune, the Municipality Building ( built between 1200 and the end of the 15th century ) are all worth visiting.
Remarkable examples of Baroque architecture can be found in the Chiesa dell'Inviolata as well as in the church dedicated to Saint Mary of the Assumption.
Booking & Travel
Riva del Garda wheelchair accessible tours.
Unmissable visit at it with our Lake Garda Accessible Tours.
Specifically tailored to wheelchair users, reduced mobility persons and disabled with an adapted van.
Lake Garda wheelchair accessible Services
Lake Garda Wheelchair Friendly Accessible Hotels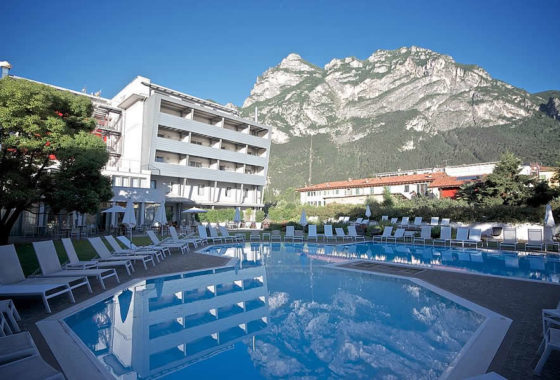 Lake Garda
Trentino Alto-Adige
Lake Garda, Italy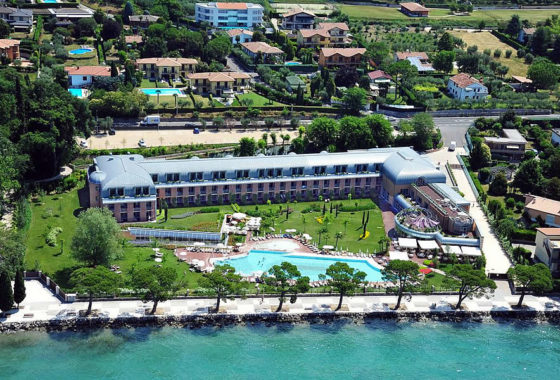 Lake Garda
Malcesine ( Lake Garda )
Veneto, Italy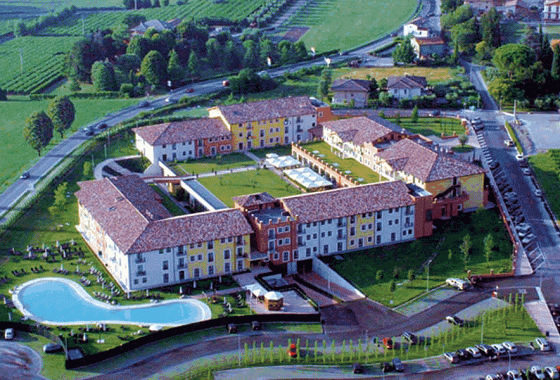 Lake Garda
Lazise ( Lake Garda )
Veneto, Italy
Day - Venice, Tuscany
Sacramento - USA
5th May 2022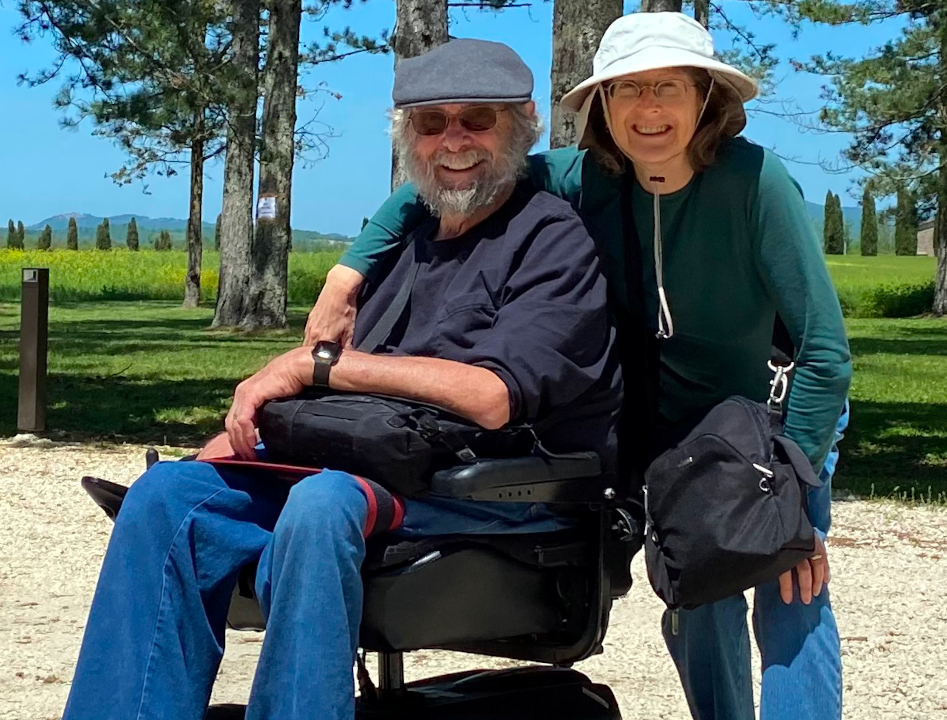 Vincenzo is superb in every way. He is extremely thorough, conscientious and honest ...
Samuel & Watkiss - Sicily
Samuel & Watkiss Families
Merton - UK
21st September 2021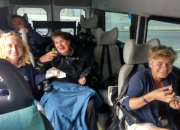 Birgisdottir - Milan
Akureyri - Iceland
15th September 2021 I contacted Accessible Italian Holiday with a very short notice about a transfer from ...
Bonelli - Umbria
Gozo - Malta
13rd September 2021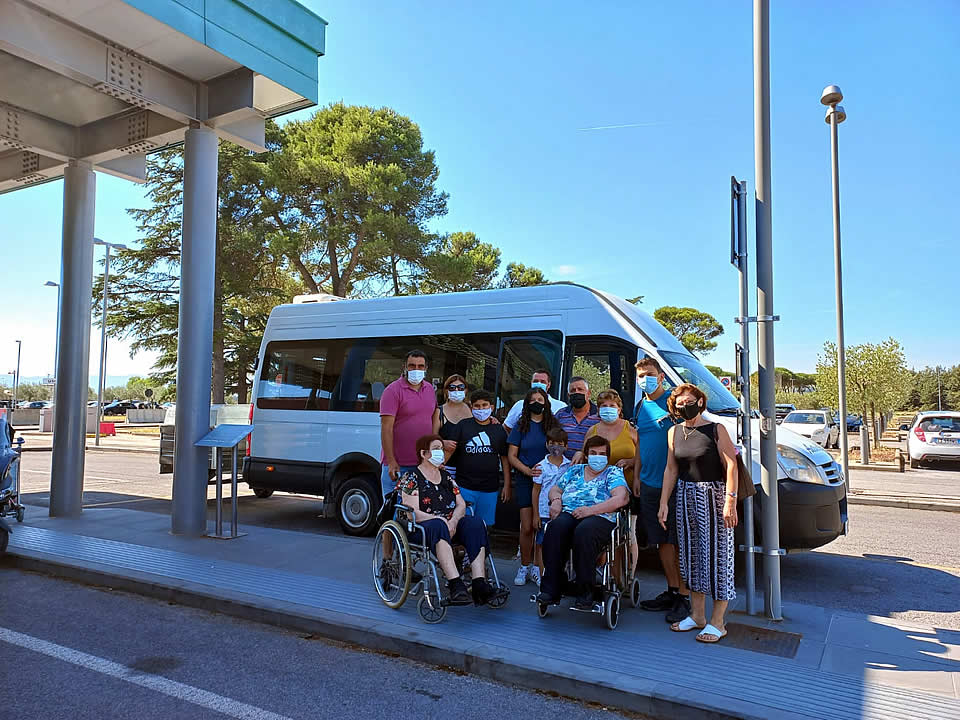 Reifein - Pisa
Atlanta - USA
16th August 2021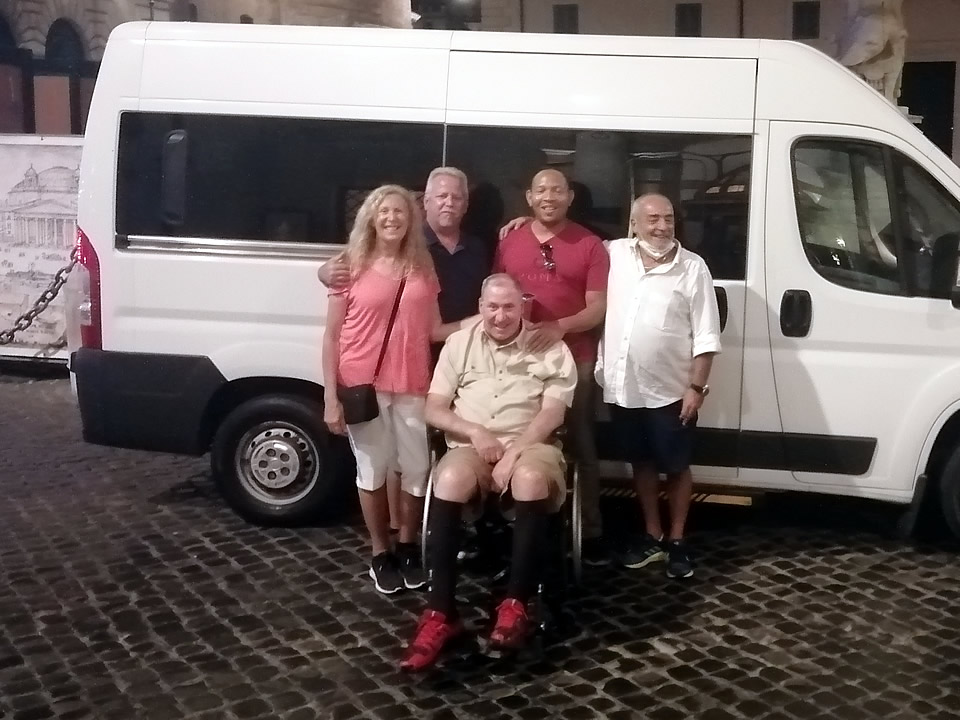 Thompson - Sicily
Triq I Assedju - Malta
20th October 2020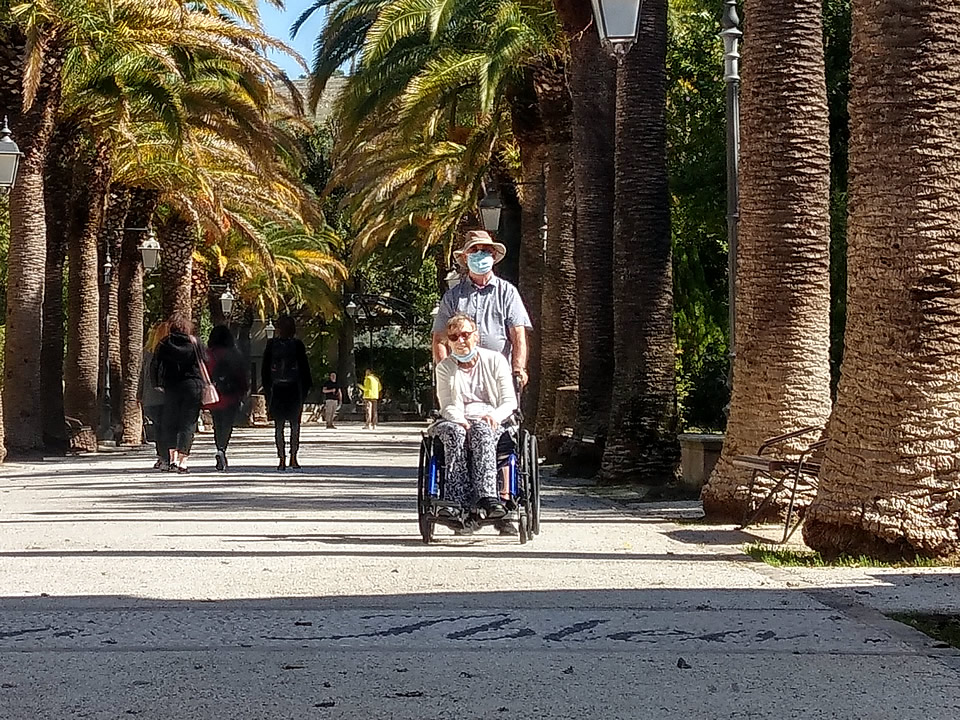 The service provided by Accessible Italian Holiday was exceptional. Vincenzo who ...
Brabant - Naples
Sainte-Catherine - France
29th June 2020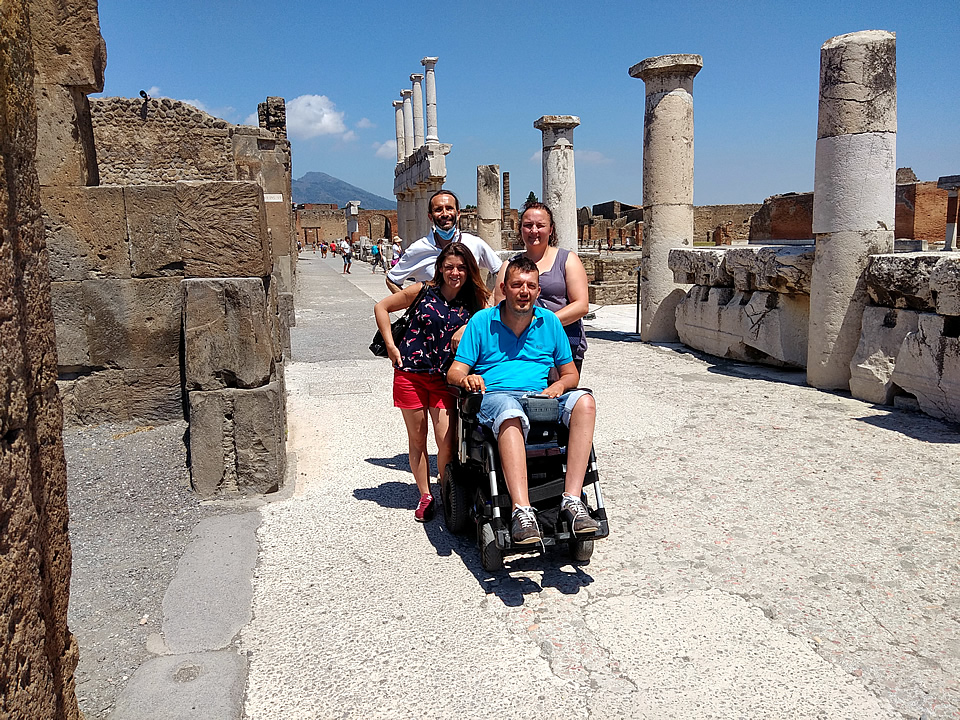 Prydun - Sicily
Hereford - UK
8th March 2020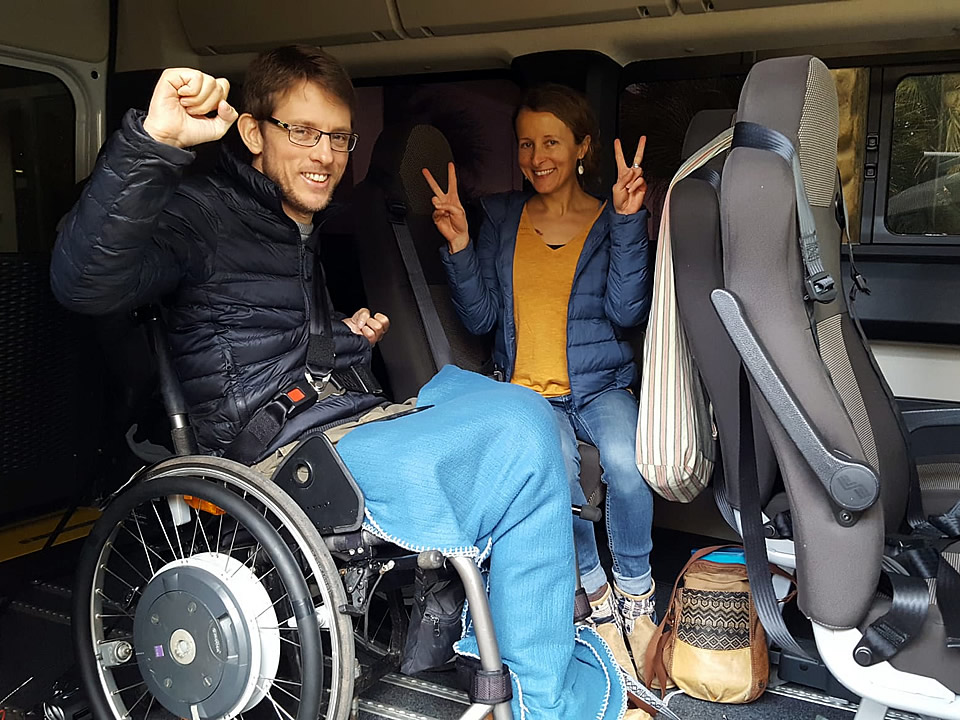 My husband ( who has a spinal cord injury and can't walk ) needed to make a last ...
Rudyk - Sorrento
New York - USA
31st October 2019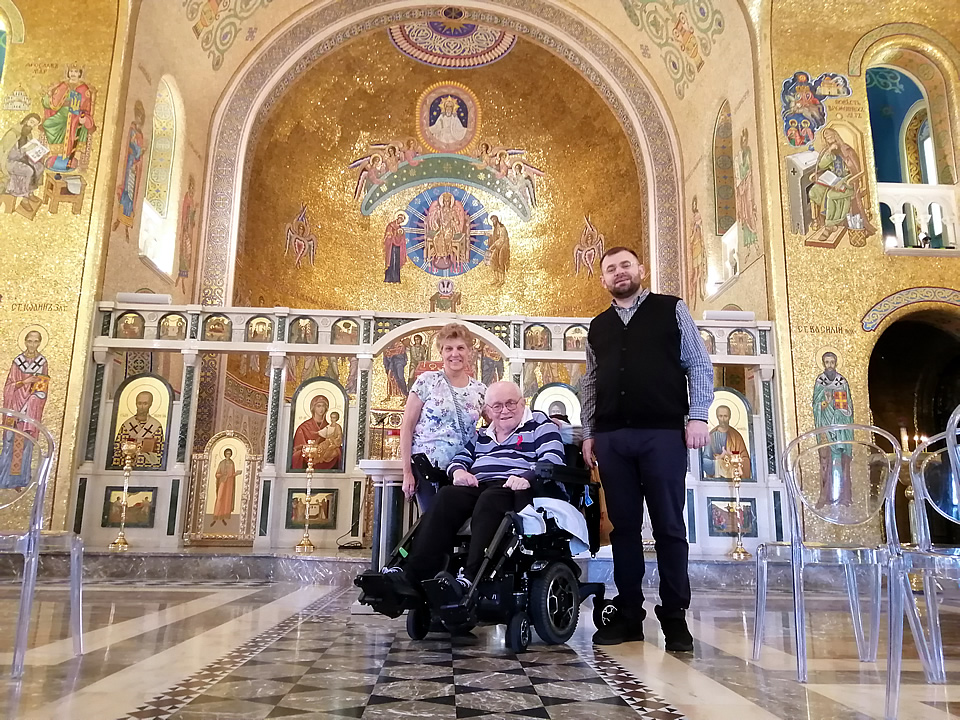 Molski- Sicily
Arizona - USA
19th September 2019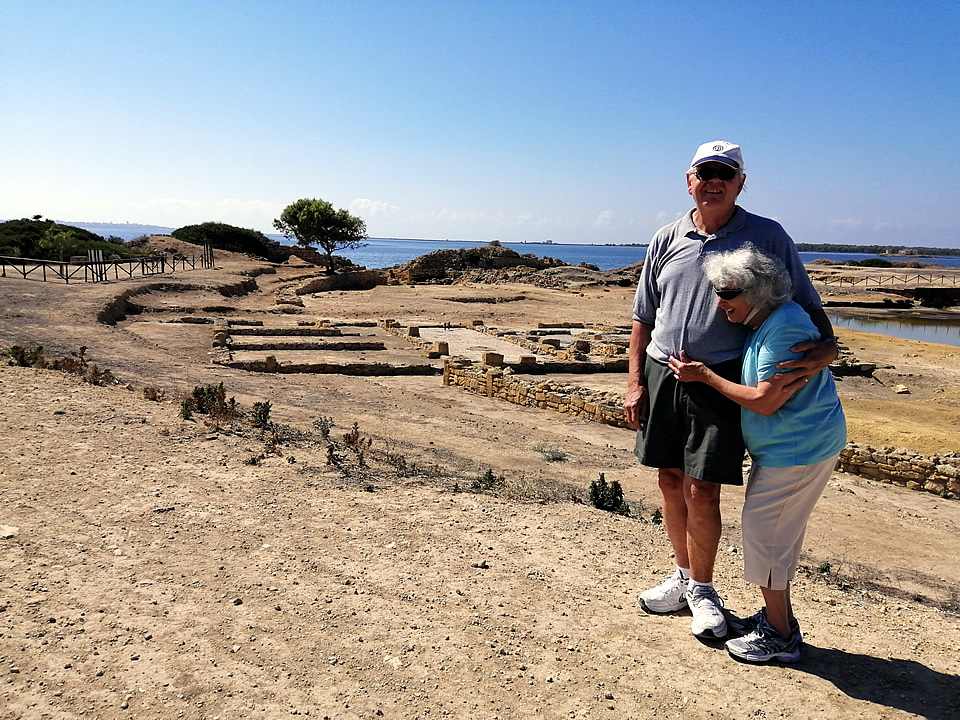 Enzo is a delight to work with. Made helpful suggestions that improved are overall ...
Burns - Bologna
Alpharetta - USA
5th August 2019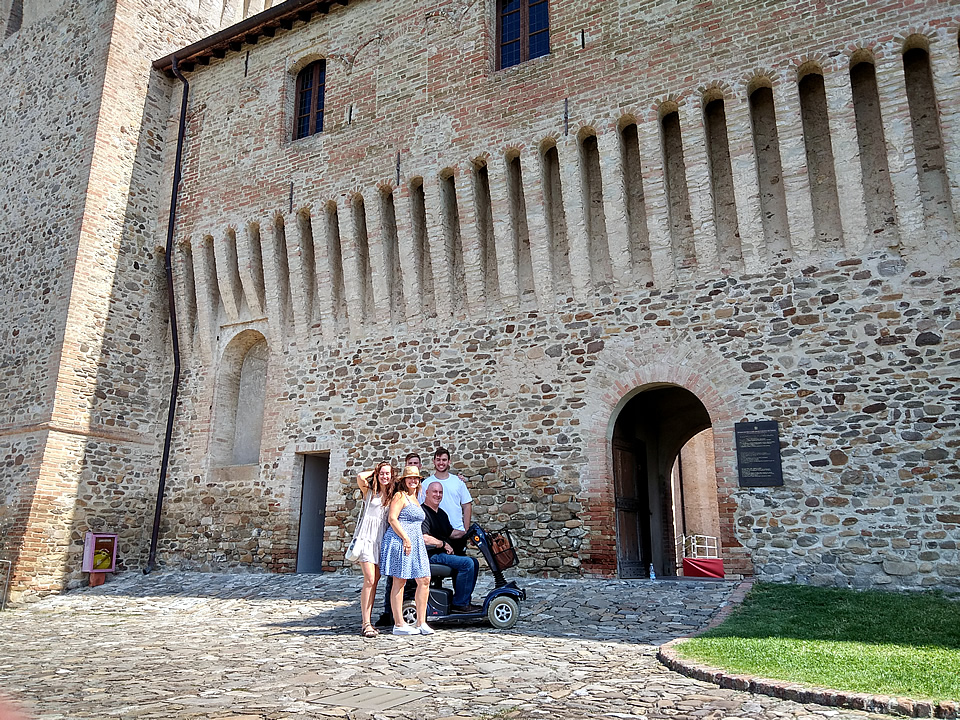 Jones - Rome
Melbourne - Australia
25th July 2019 Raaber - Venice, Lake Como, Florence
Tropiano - Umbria
Philadephia - USA
30th May 2019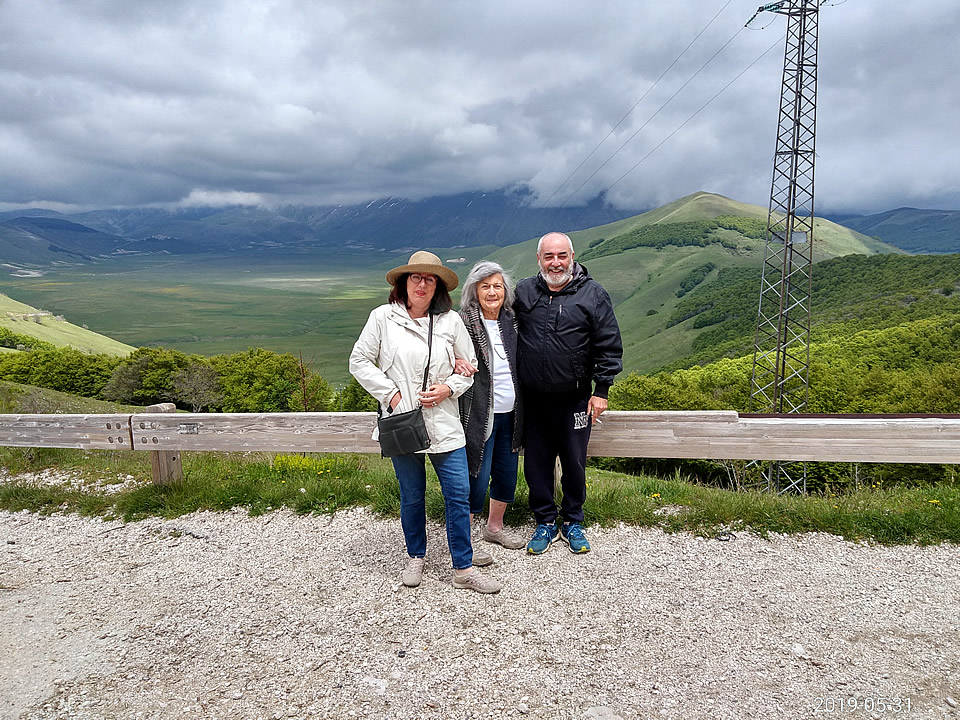 Stapley - Tuscany
Blue Mountains - Australia
17th May 2019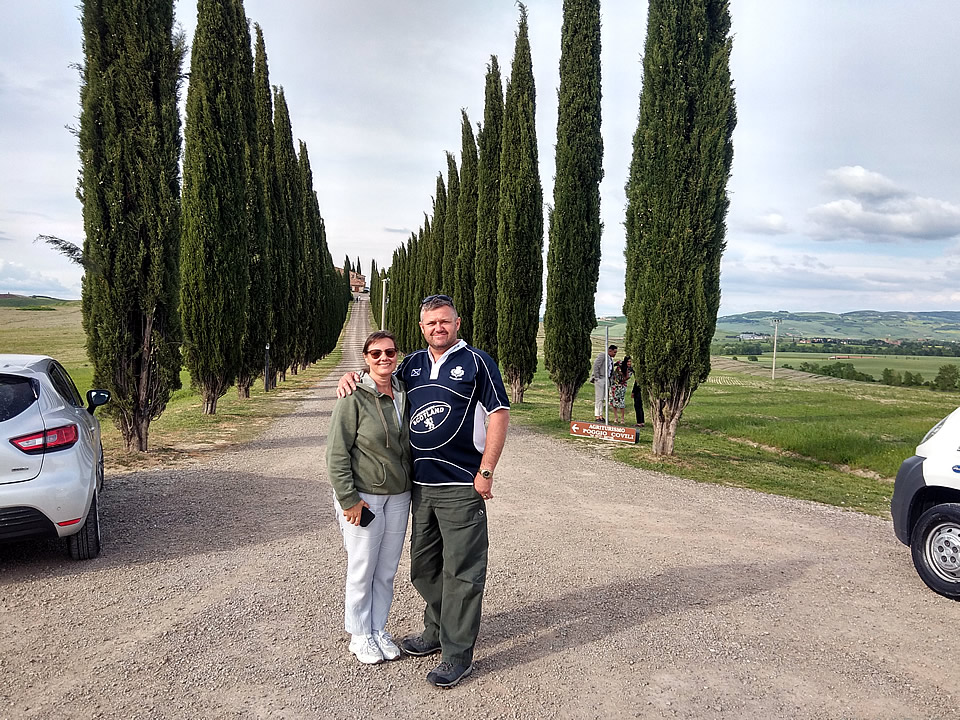 We booked two trips with Enzo, he was wonderful. At all times he made sure we got ...
Carreras - France, Swiss & Italy
Miami- USA
26th March 2019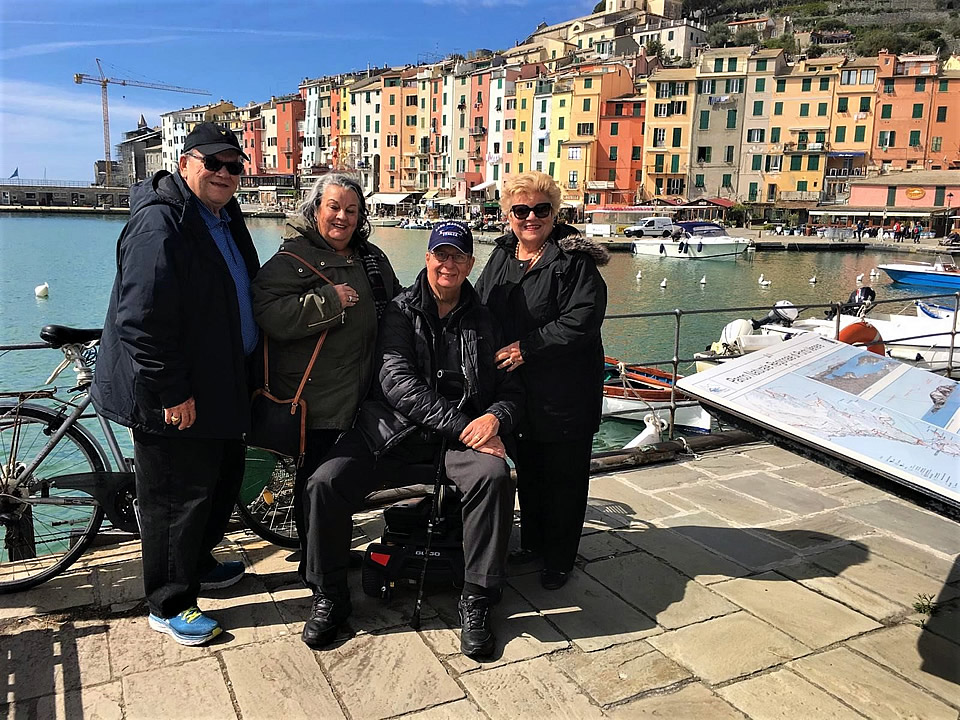 Whittle - Apulia
Cheltenham- UK
19th October 2018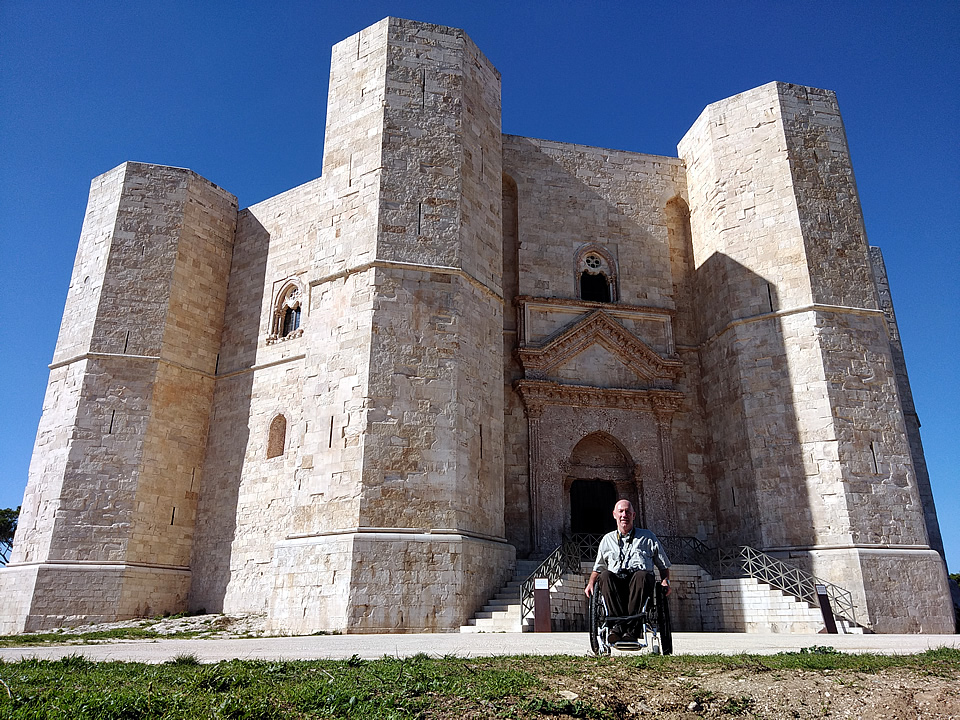 Scheer & Mallett - Apulia
Illinois- USA
5th October 2018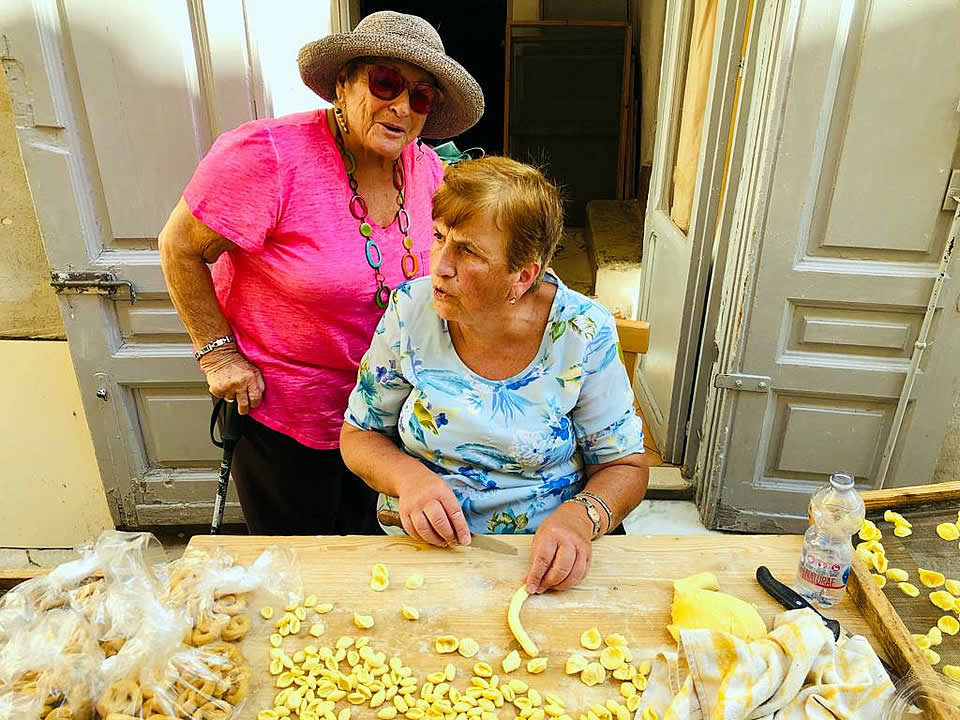 Thank you for a FABULOUS trip. We had so much fun. You were so kind , helpful and ...
Totta - Rome
Long Beach - USA
4th October 2018 Our guide was not only an excellent and reliable driver who met us on time ...
Pieples - Venice Rome Apulia
Miami- USA
14th September 2018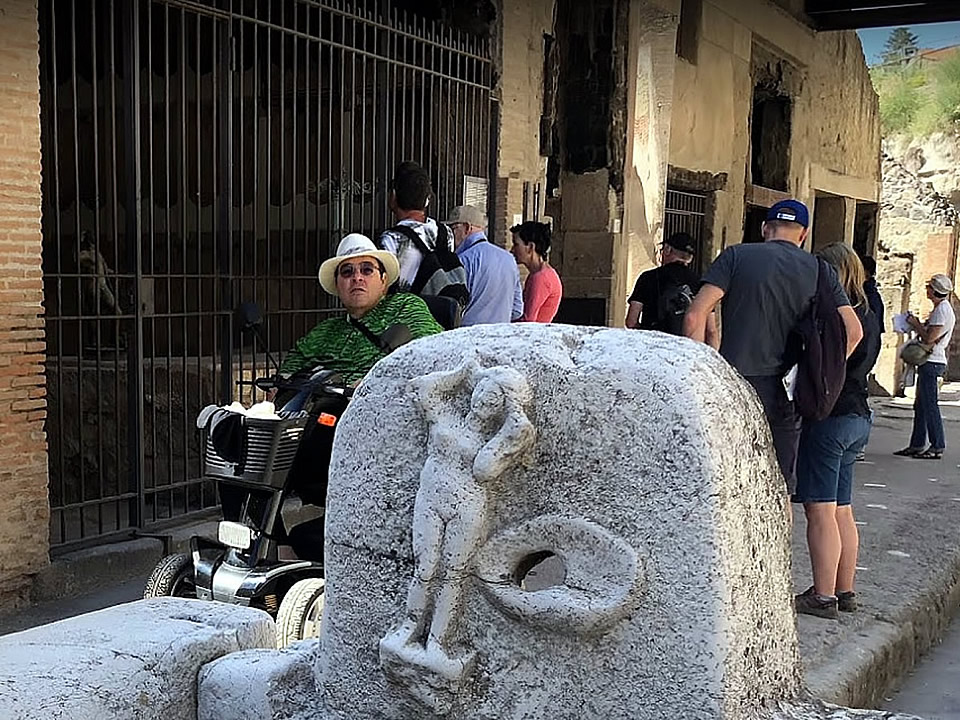 Our family of 4 had a wonderful trip because of Accessible Italian Holidays. Here ...