desenzano-del-garda.jpeg Accessible
Tours
Desenzano
del Garda
Desenzano del Garda Wheelchair Accessible Tours Lake Garda Excursions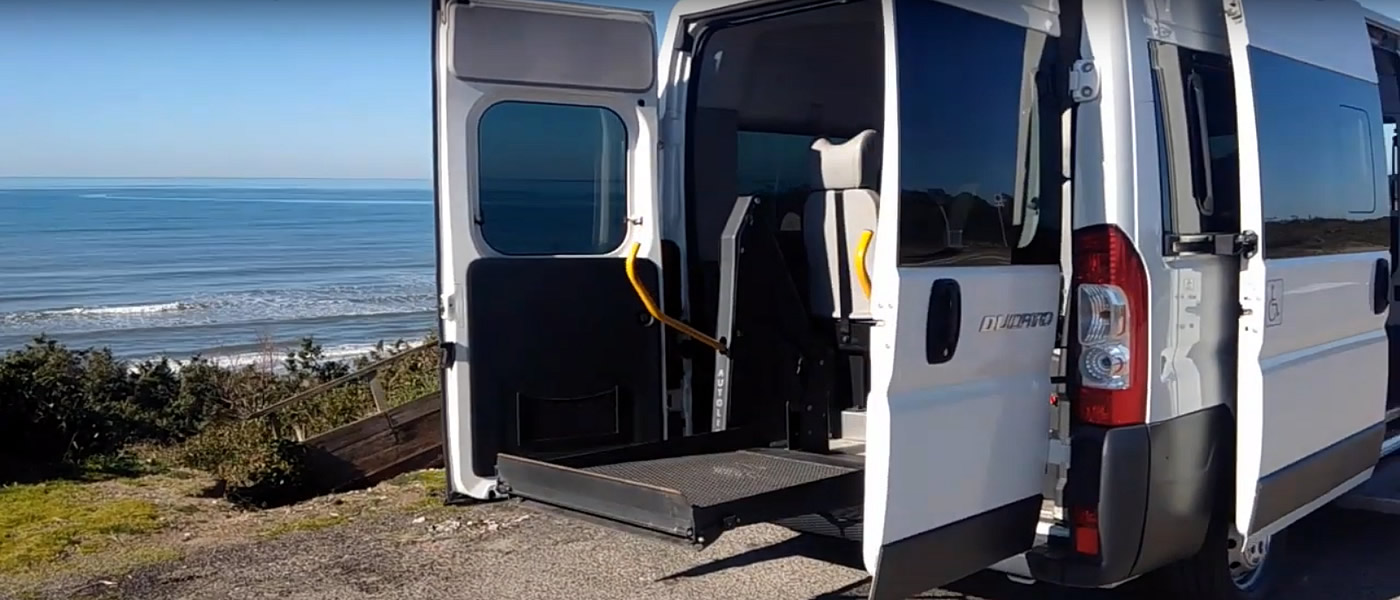 Our Adapted Van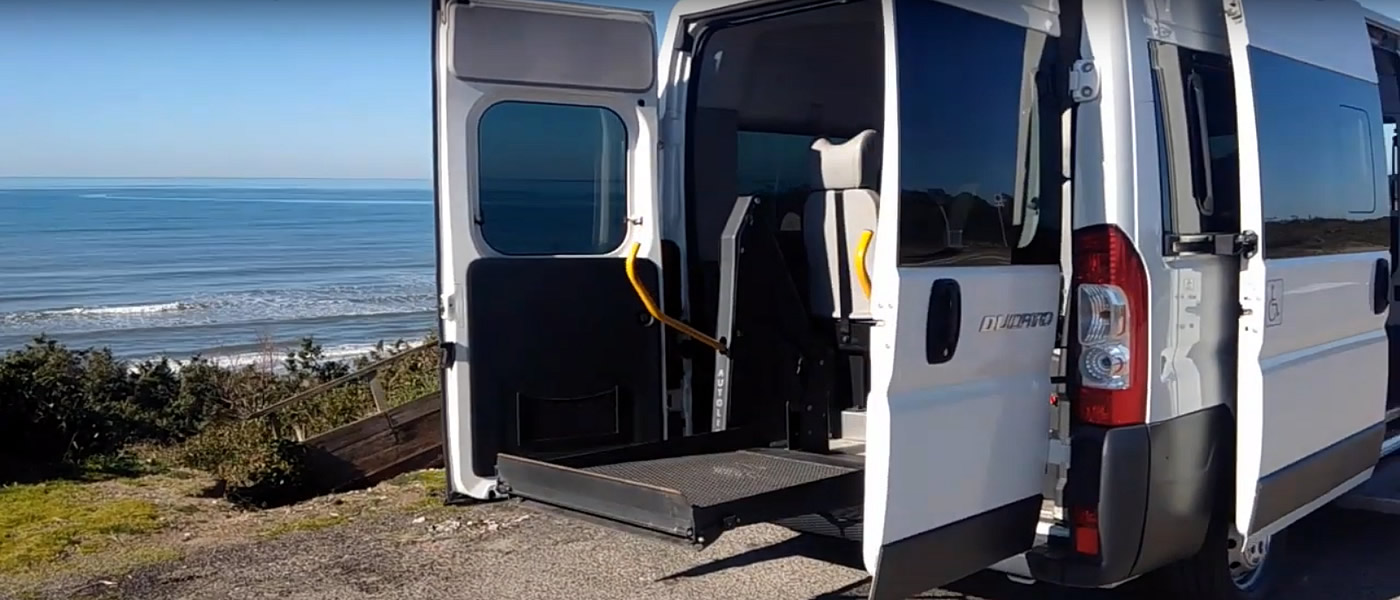 Desenzano del Garda Wheelchair Accessible Tours
Desenzano del Garda is of Roman origin and has an ancient history, dating back to many centuries before Christ.
The name derives from the Latin name of Desenzano Decentius person, the owner of the farm and the house of the fourth century that today you can visit the excavations.
There is also a popular etymology of origin.
Because the village stretches along the slope of the hill the name is connected with descent.
The highway and the proximity the Montichiari and Verona make a node of such importance that Desenzano can rightly claim to be considered the "Capital of the Garda".
Under Venetian rule the town became a center of political and economic importance in 1426.
However, the historical event most associated with this town is the battle of San Martino which occurred during the second Italian war of independence.
The Medieval town center is quiet enchanting.
Among the many sites worth a visit: the Castle, the Cloisters of St Maria de Senioribus, Palazzo del Municipio, the Cathedral of Desenzano del Garda dedicated to St Maria Maddalena, the Church of St Maria Maddalena which houses a number of important paintings including a work by Giandomenico Tiepolo, the Rambotti Archeological Museum and Villa Romana.
Lake Garda accessible wheelchair users Desenzano del Garda tours, if you want to experience a combination of quaint Italian charm and the amenities of a modern city, there's no better place to go then Desenzano.
Lake Garda accessible wheelchair users Desenzano del Garda tours, is widely regarded to be the capital of Lake Garda.
In the old town of Desenzano del Garda and at the harbour are many testimonials of the flourishing commercial city.
One of these is the Piazza Malvezzi from the 16th century. With the well preserved row of houses it demonstrates the power, wealth and fame of the old days.
Lake Garda accessible wheelchair users Desenzano del Garda tours worth a visit for its culture, gastronomic interest or just for shopping.
Market lovers shouldn´t miss the large market on the front lake Cesare Battisti, which takes place every Tuesday.
The vivid nightlife is a magnet for tourists and especially for younger people.
Thousands of them come in the evening and go clubbing in the many bars, restaurants and discos.
Even one of the largest discos in Europe can be found at Desenzano del Garda.
Booking & Travel
Lake Garda accessible wheelchair users Desenzano del Garda tours unmissable visit at it with our Lake Garda Accessible Tours specifically tailored to wheelchair users, reduced mobility persons and disabled with an adapted van.
Lake Garda Wheelchair Accessible Services
Lake Garda Wheelchair Friendly Accessible Hotels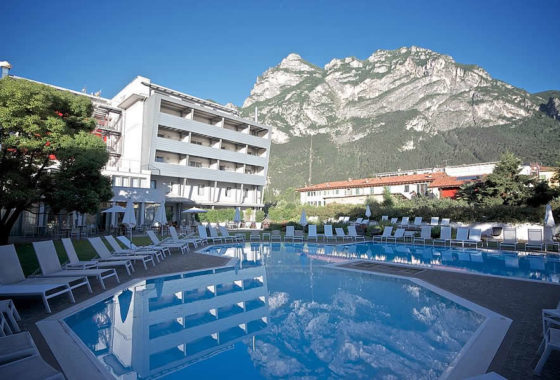 Lake Garda
Trentino Alto-Adige
Lake Garda, Italy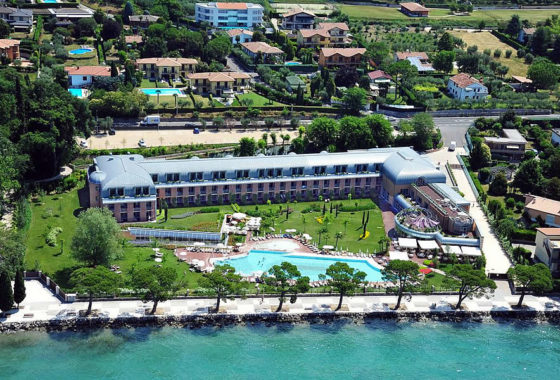 Lake Garda
Malcesine ( Lake Garda )
Veneto, Italy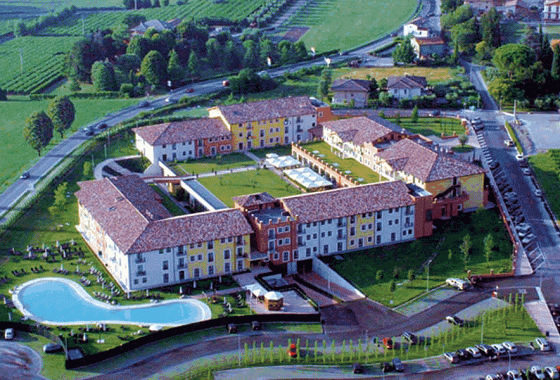 Lake Garda
Lazise ( Lake Garda )
Veneto, Italy
Day - Venice, Tuscany
Sacramento - USA
5th May 2022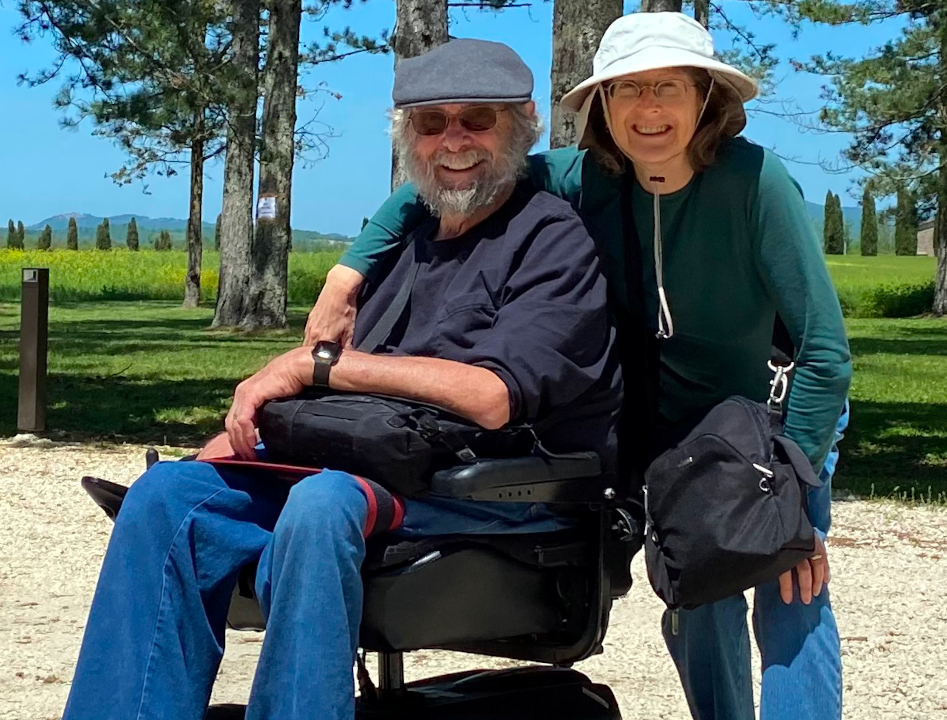 Vincenzo is superb in every way. He is extremely thorough, conscientious and honest ...
Samuel & Watkiss - Sicily
Samuel & Watkiss Families
Merton - UK
21st September 2021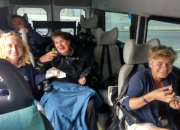 Birgisdottir - Milan
Akureyri - Iceland
15th September 2021 I contacted Accessible Italian Holiday with a very short notice about a transfer from ...
Bonelli - Umbria
Gozo - Malta
13rd September 2021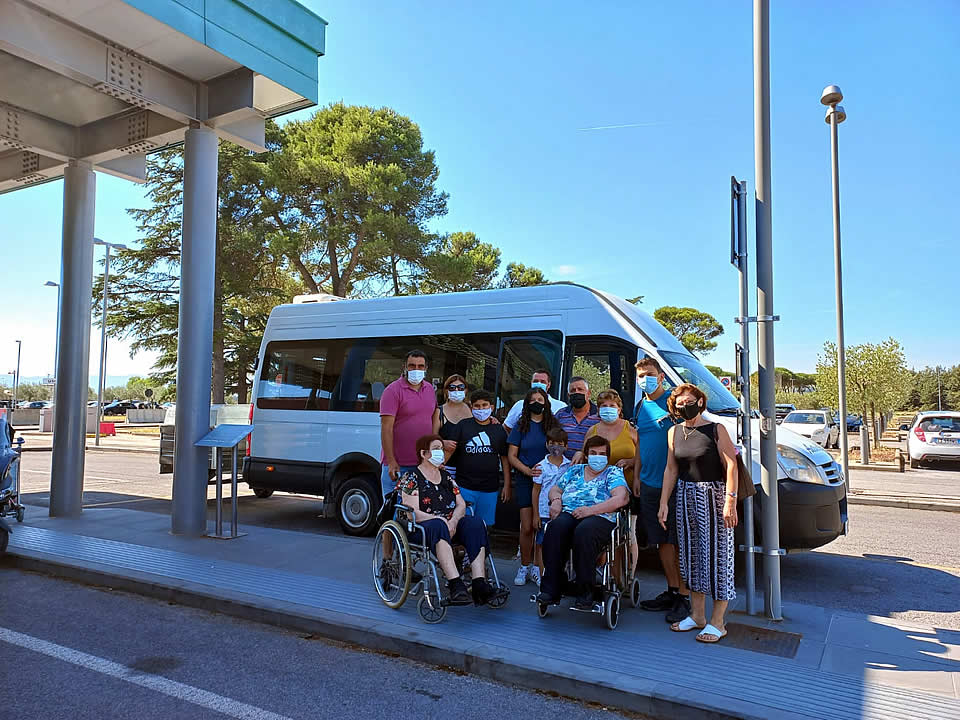 Reifein - Pisa
Atlanta - USA
16th August 2021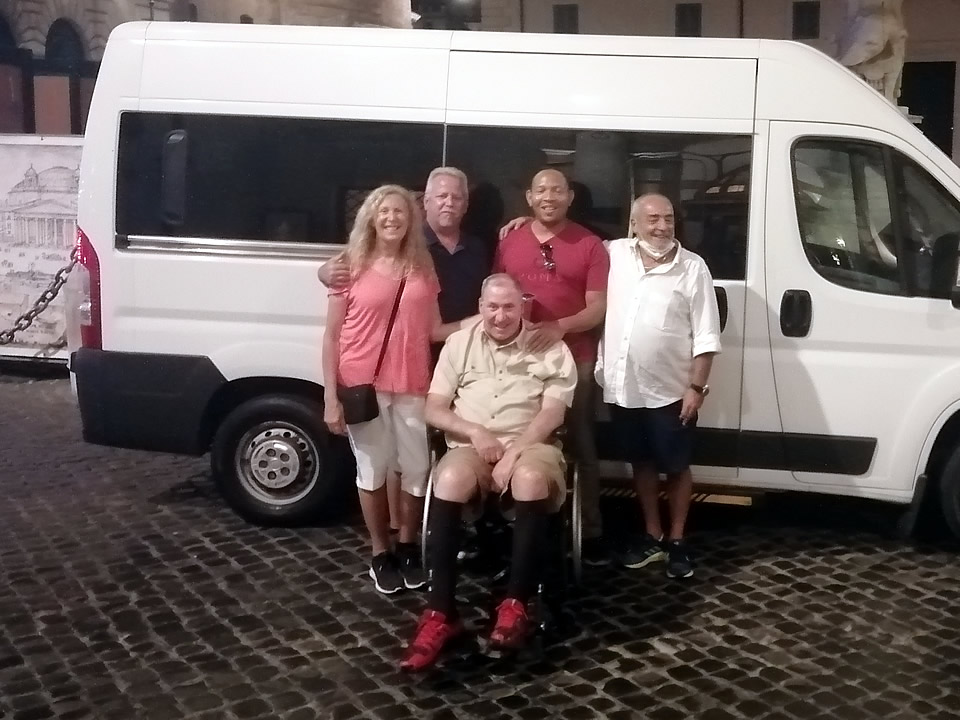 Thompson - Sicily
Triq I Assedju - Malta
20th October 2020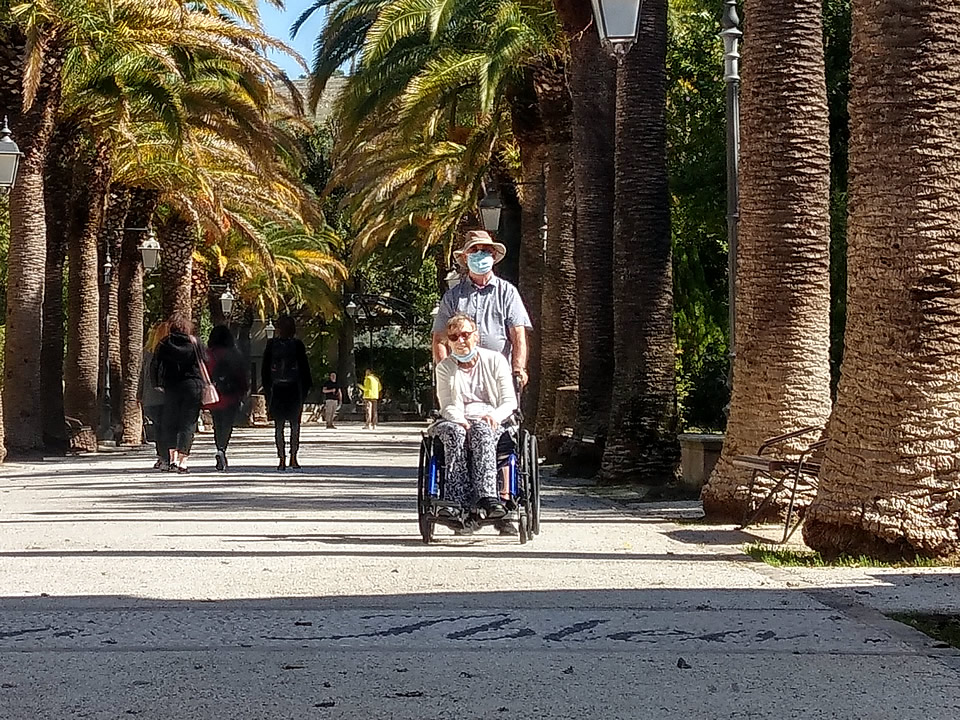 The service provided by Accessible Italian Holiday was exceptional. Vincenzo who ...
Brabant - Naples
Sainte-Catherine - France
29th June 2020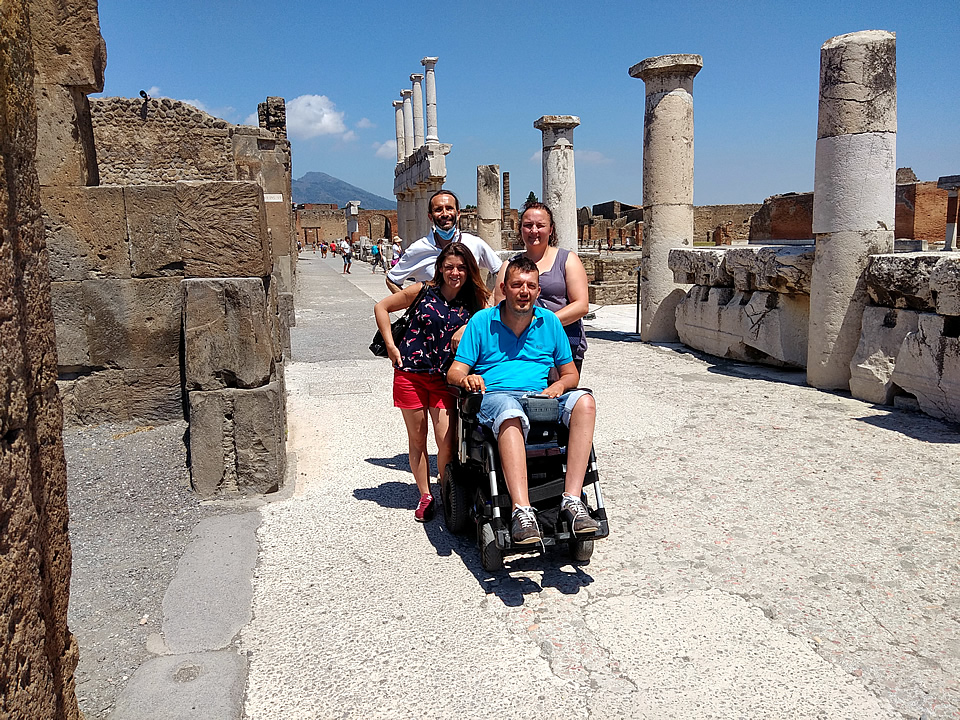 Prydun - Sicily
Hereford - UK
8th March 2020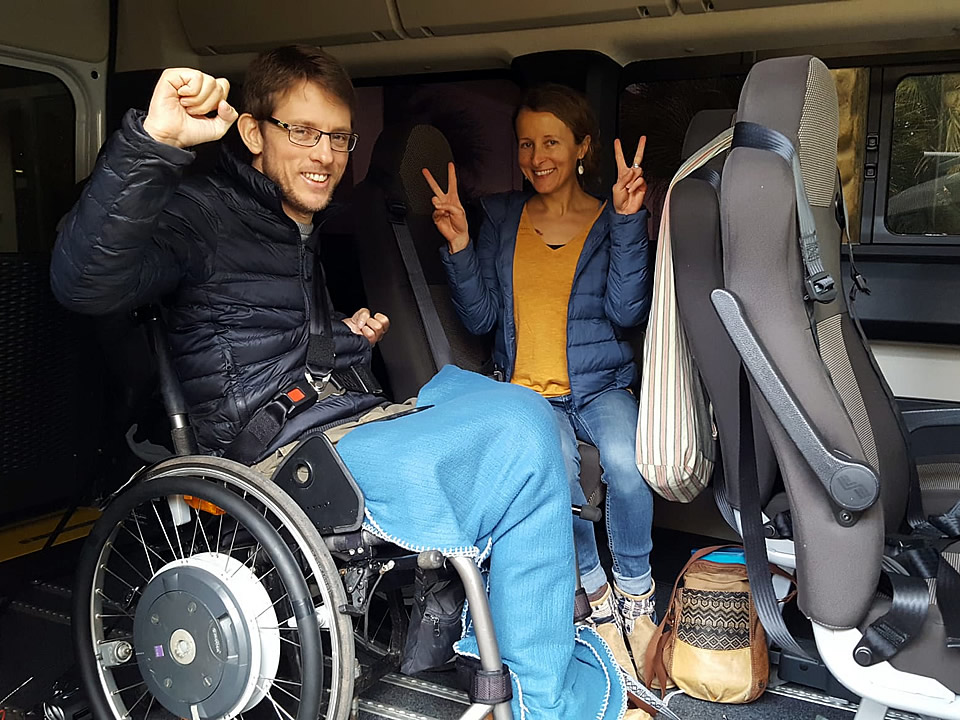 My husband ( who has a spinal cord injury and can't walk ) needed to make a last ...
Rudyk - Sorrento
New York - USA
31st October 2019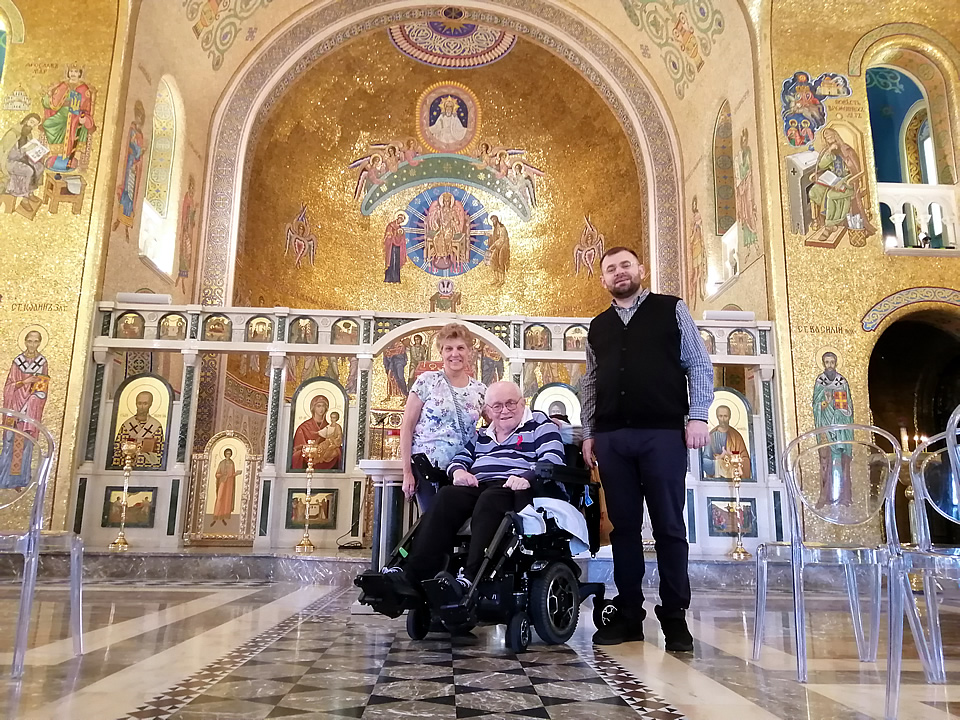 Molski- Sicily
Arizona - USA
19th September 2019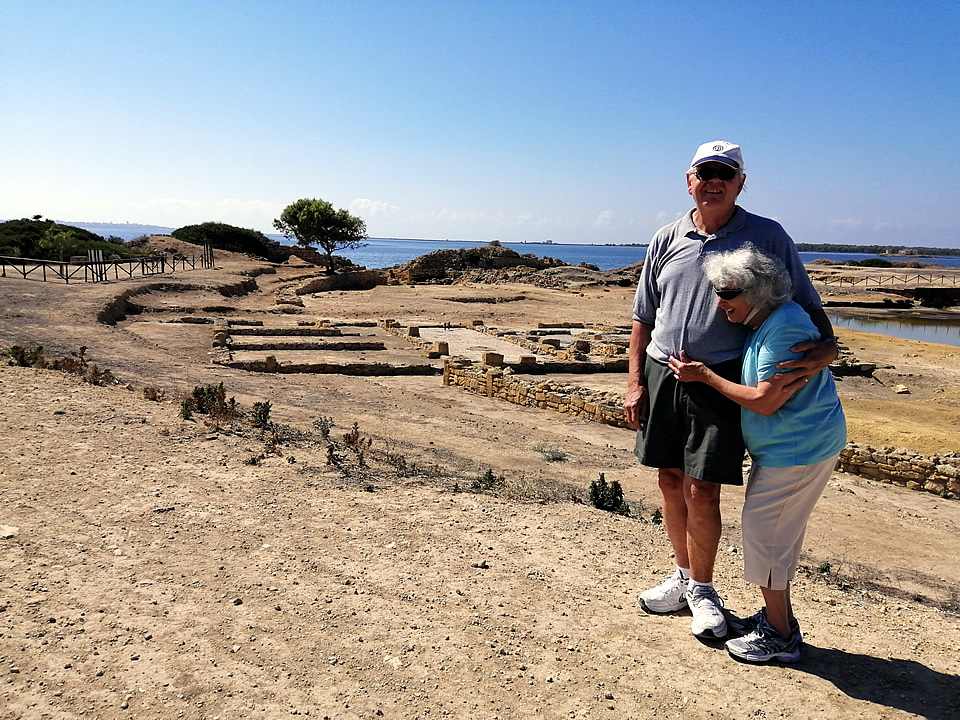 Enzo is a delight to work with. Made helpful suggestions that improved are overall ...
Burns - Bologna
Alpharetta - USA
5th August 2019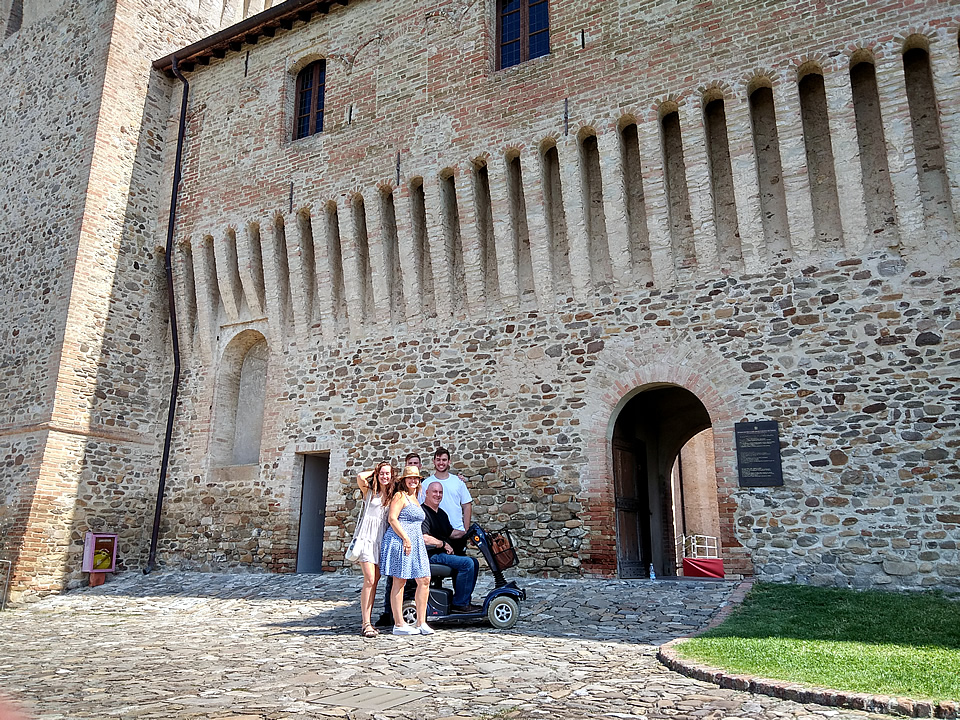 Jones - Rome
Melbourne - Australia
25th July 2019 Raaber - Venice, Lake Como, Florence
Tropiano - Umbria
Philadephia - USA
30th May 2019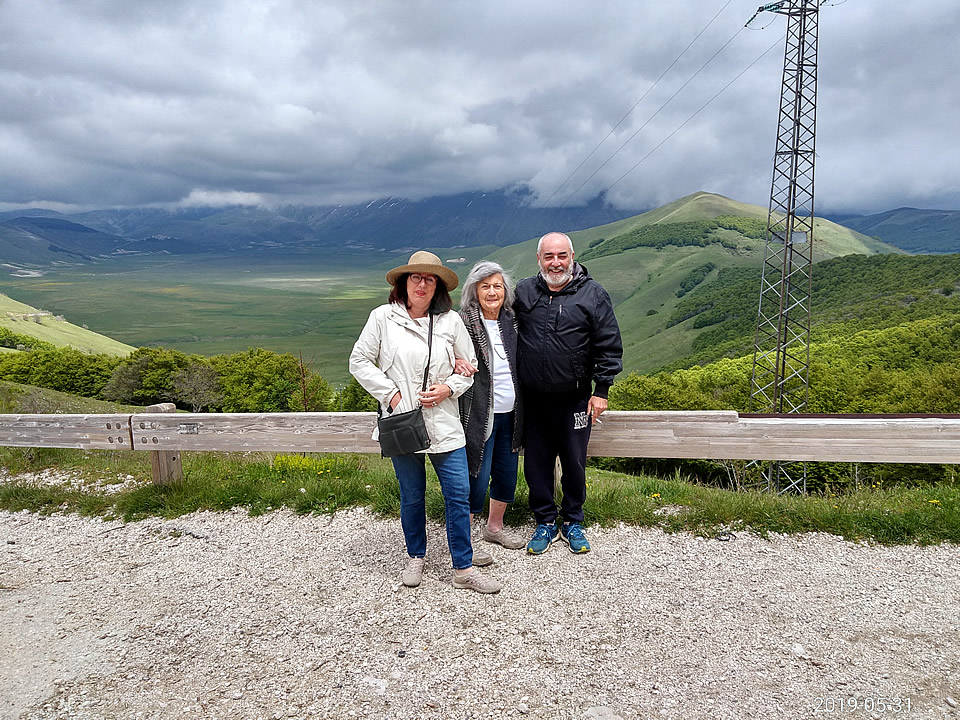 Stapley - Tuscany
Blue Mountains - Australia
17th May 2019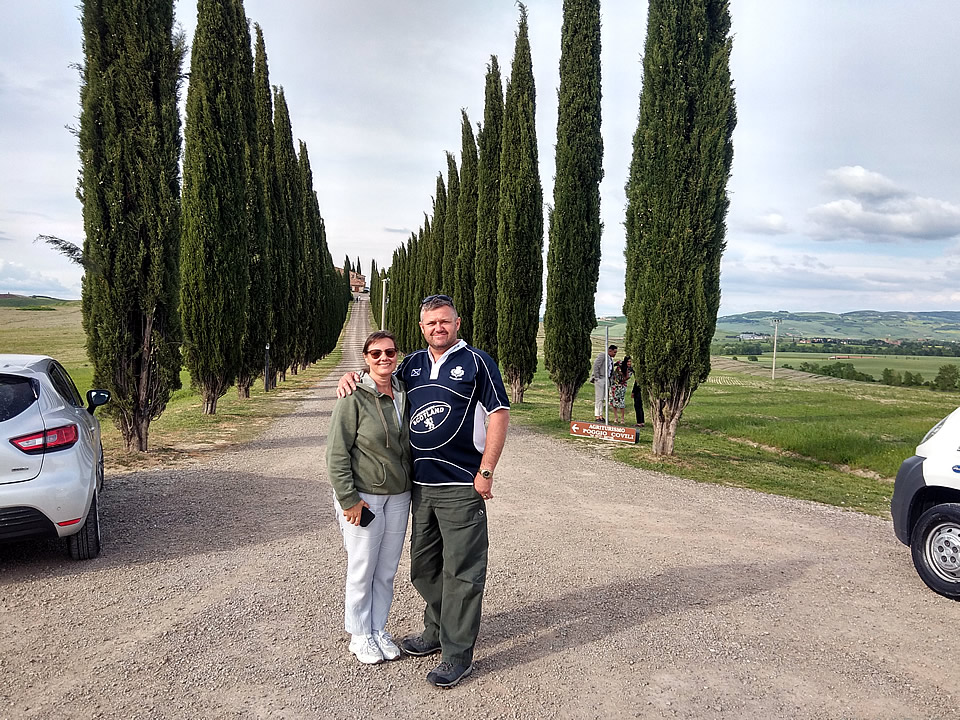 We booked two trips with Enzo, he was wonderful. At all times he made sure we got ...
Carreras - France, Swiss & Italy
Miami- USA
26th March 2019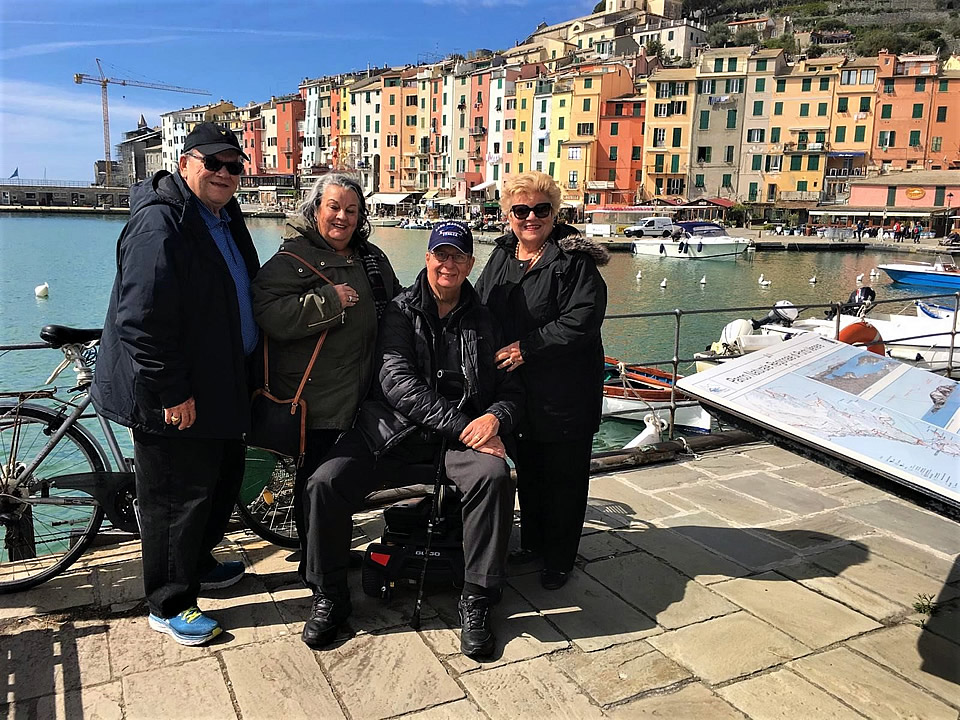 Whittle - Apulia
Cheltenham- UK
19th October 2018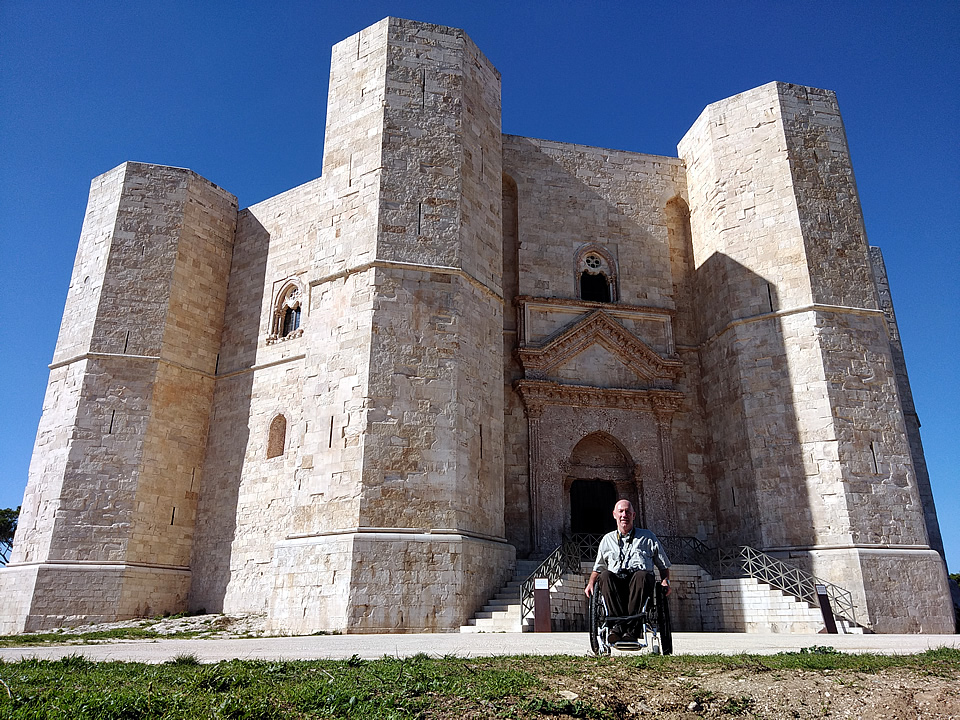 Scheer & Mallett - Apulia
Illinois- USA
5th October 2018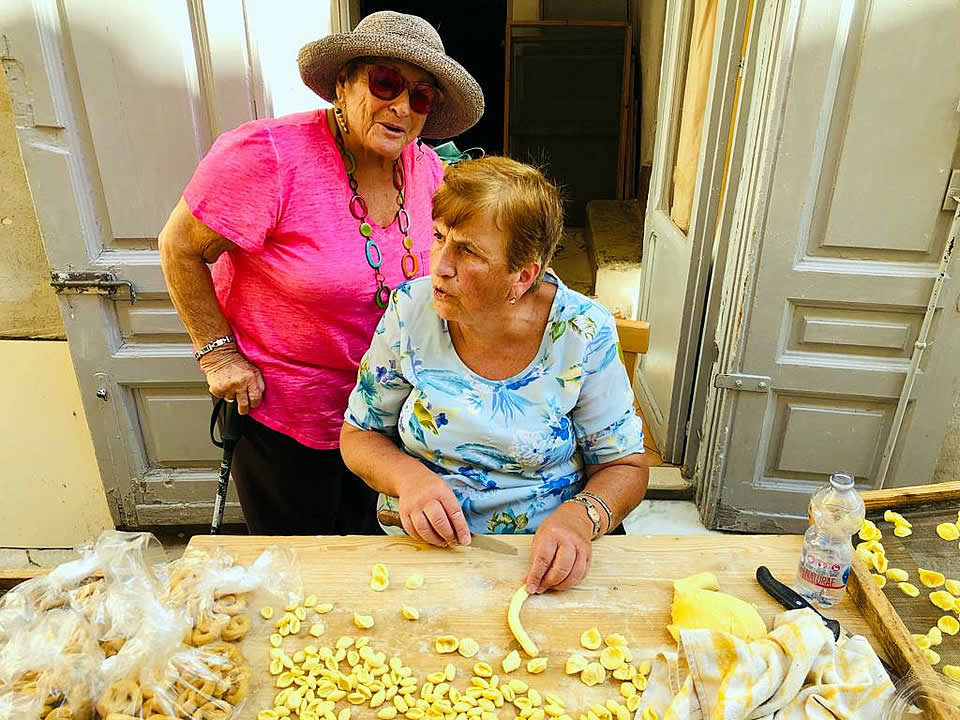 Thank you for a FABULOUS trip. We had so much fun. You were so kind , helpful and ...
Totta - Rome
Long Beach - USA
4th October 2018 Our guide was not only an excellent and reliable driver who met us on time ...
Pieples - Venice Rome Apulia
Miami- USA
14th September 2018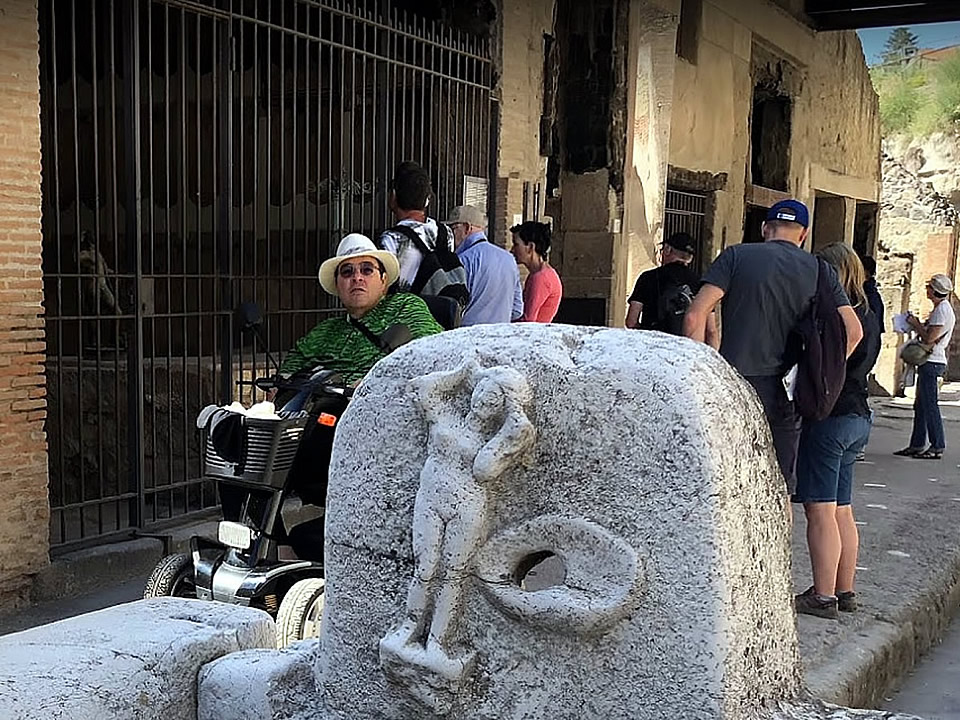 Our family of 4 had a wonderful trip because of Accessible Italian Holidays. Here ...