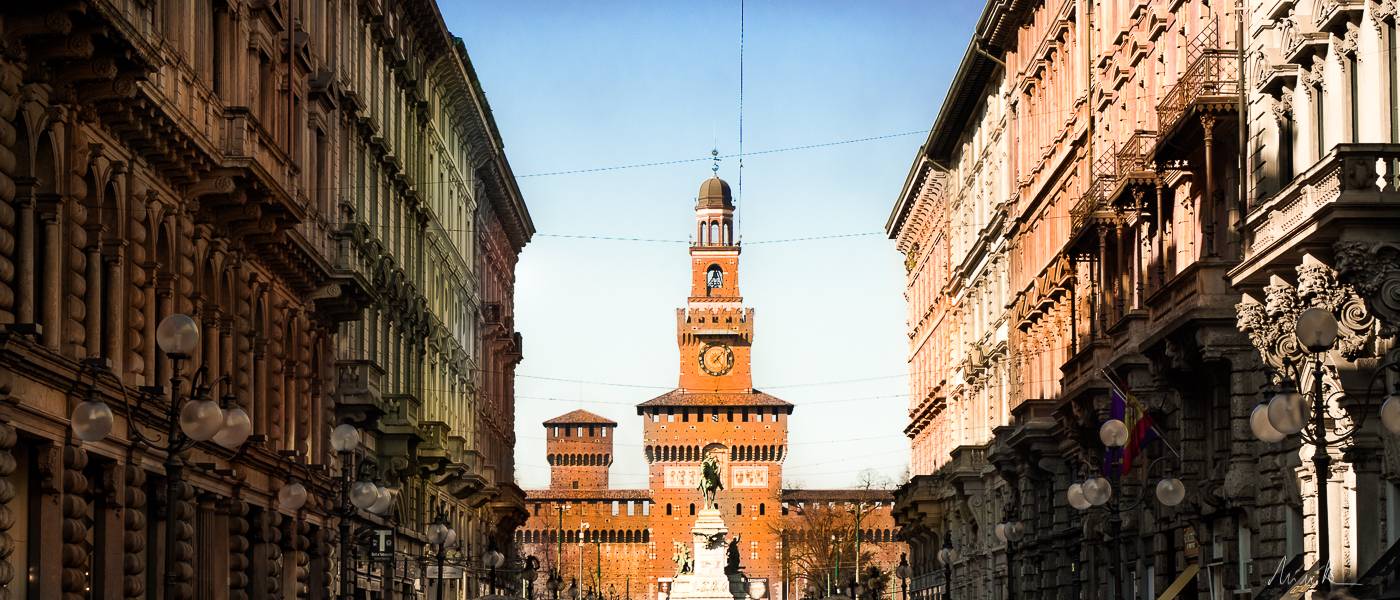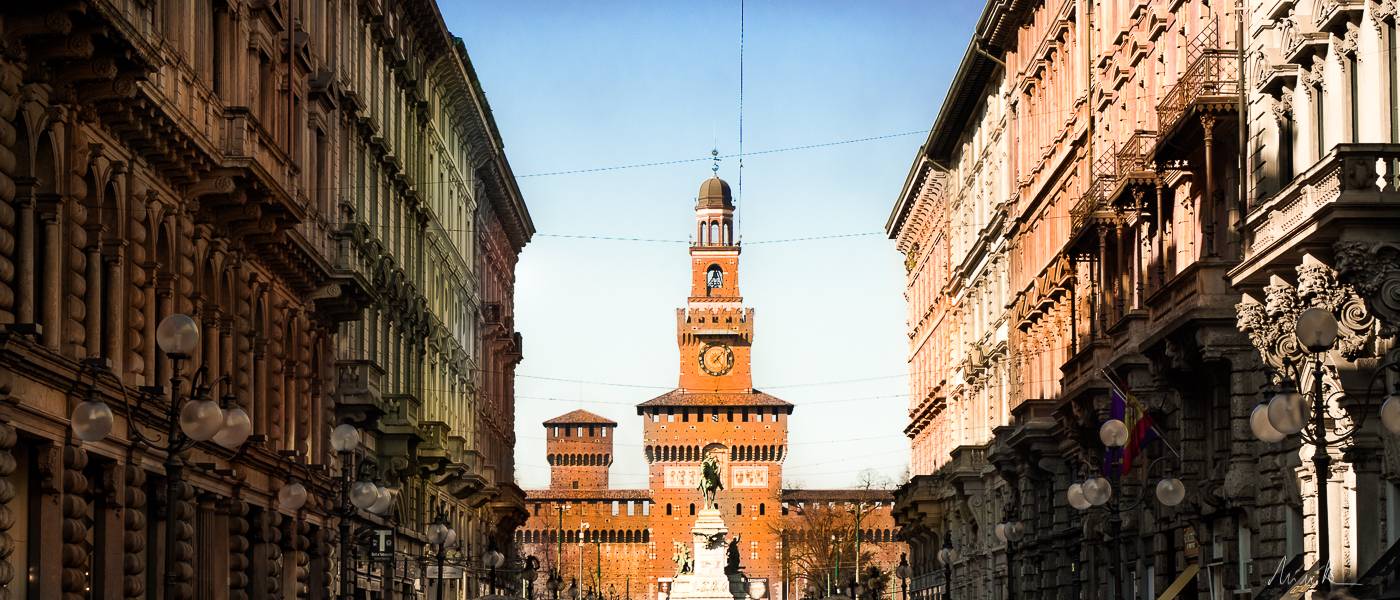 Sforzesco Castle Wheelchair Accessible Tours
Sforzesco Castle Wheelchair Accessible Tours
Sforzesco Castle Wheelchair Accessible Tours Milan Excursions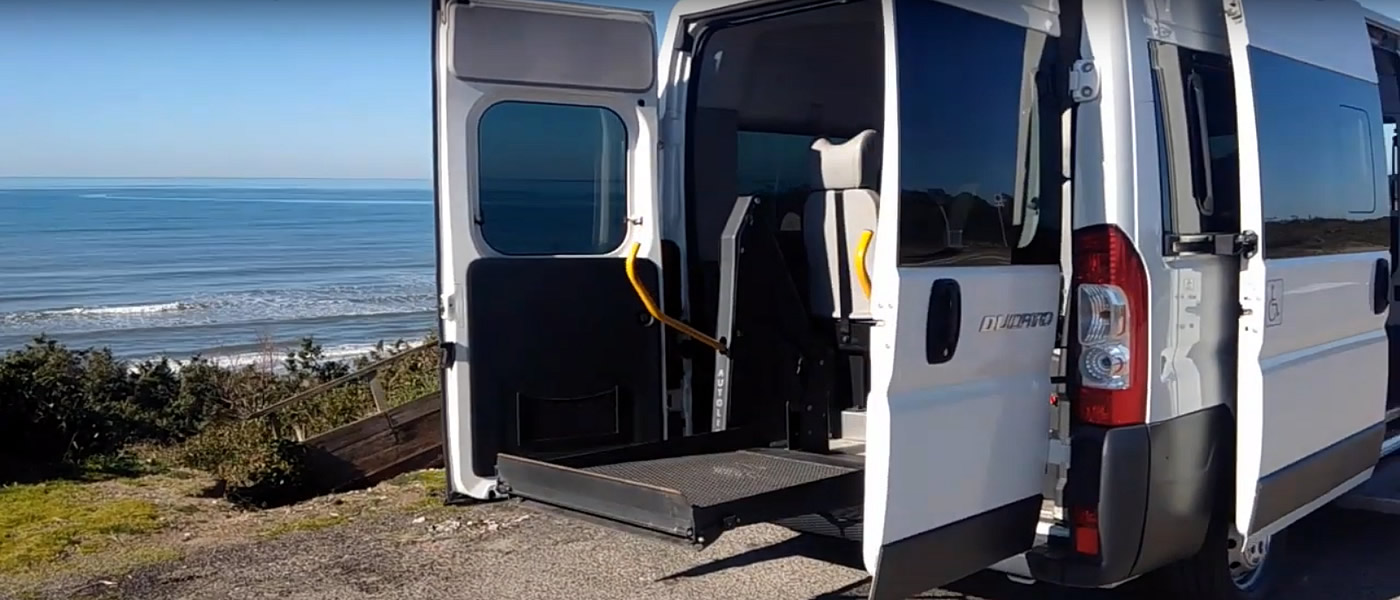 Our Adapted Van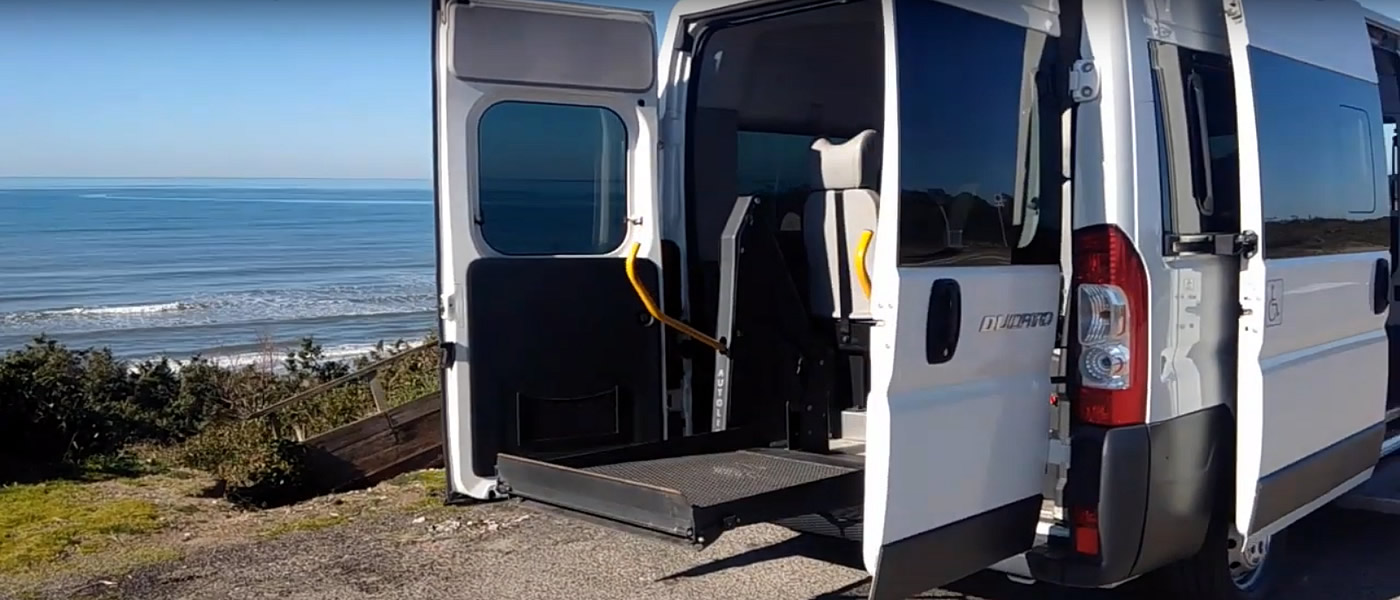 Sforzesco Castle Wheelchair Accessible Tours
Sforzesco Castle wheelchair accessible tours, or Castello Sforzesco, is one of the best known historical buildings in Milan.
It witness of several historical events in the past centuries.
The castle was demolished and rebuilt many times over the centuries.
The Sforzesco Castle wheelchair accessible tours today, after having been restored and embellished, it has become a symbol, with the Duomo, of the city itself and its history.
A small fortress known as Porta Giovia was built in the area in the year 1360 by Galeazzo II Visconti.
His successor, also worked on the castle.
The fortress was turned into a family residence and a large park was created in the northern part of the estate.
Like a lot of other Italian castles, the Castello Sforzesco was constructed on a square plan and had a tower at every corner.
Private Sforzesco Castle Wheelchair Accessible Tours
Disabled friendly Sforzesco Castle wheelchair accessible tours with a professional guide in Milan.
Accessible Italian Holiday provide a safe and a full accessible tours around it at previewed itineraries.
Visit this rich and fascinating land with a specialized tourist guide.
Adapted van transportation specifically designed for disabled tourists traveling on holiday to Milan.
Touring Sforzesco Castle
Filippo Maria was the last descendant of the Visconti family and had no heirs. At his death, Milan was proclaimed a republic.
The Visconti fortress was then demolished, its stones used for restoring the town walls.
Later, in the year 1450, Francesco Sforza who had married Filippo Maria's illegitimate child, Bianca Maria Visconti, became the Duke of Milan.
It was then that the castle was rebuilt again, on its earlier foundations: from now on, it was to be known as Castello Sforzesco, from the name of the family who inhabited it.
The new castle was of astonishing beauty. Its gem was certainly the majestic Filarete Tower, placed at its entrance.
Sforza Family
The round towers flanking the main body of the castle were designed by Bartomomeo Gadio.
Galeazzo Maria, Francesco Sforza's successor, transformed the courtyard inside the castle and turned it into a luxury residence.
This part of the estate was named Corte Ducale.
There used to be a square complex next to Corte Ducale known as Rocchetta.
This was a fortress inside the original fortress.
The Rocchetta had a high tower named Torre di Bona, named after Bona di Savoia.
Later, in the 15th century, Leonardo Da Vinci and Donato Bramante were entrusted with the task of building a beautiful bridge overlooking the outer moat.
They were also made responsible for painting the beautiful frescoes inside the Sala delle Asse.
It hosts seven different museums about art and history inside its twisting and maze-like passages.
Sforzesco Castle wheelchair accessible  tours if you're visiting the castle today, and absolute must-do is to tour the secret passages ( or, in more romantic Italian, the Percorsi Segreti ) beneath the castle.
Parts of these passages were originally built in the late 14th, and other labyrinthine segments were added by the Spanish in the 16th.
The passages are huge, winding, and exceptionally atmospheric, and give an amazing taste of Medieval architecture and early-modern warfare.
Booking & Travel
Sforzesco Castle wheelchair accessible tours.
Unmissable visit at it with our Milan Accessible Tours.
Specifically tailored to wheelchair users, reduced mobility persons and disabled with an adapted transport.
Milan Wheelchair Accessible Services
Milan Wheelchair Friendly Accessible Hotels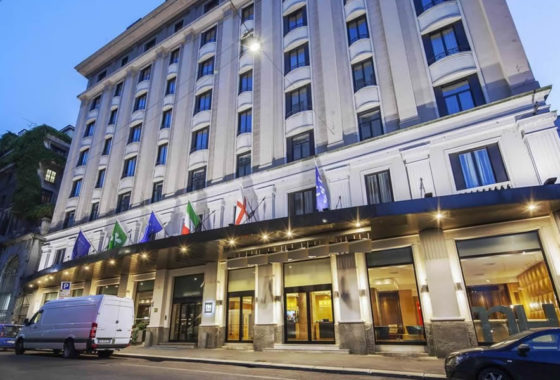 Milan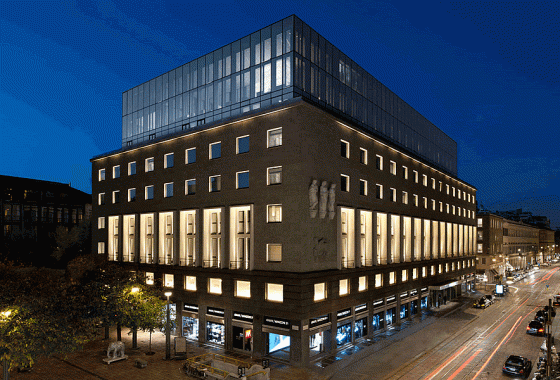 Milan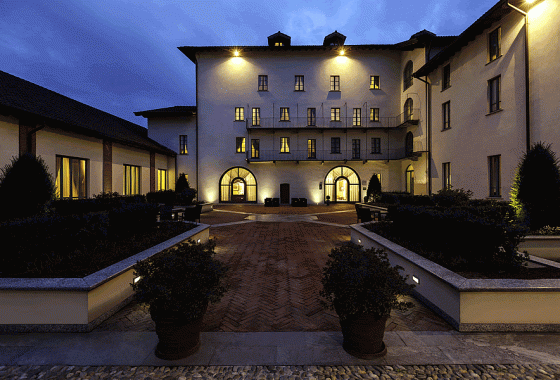 Milan
Day - Venice, Tuscany
Sacramento - USA
5th May 2022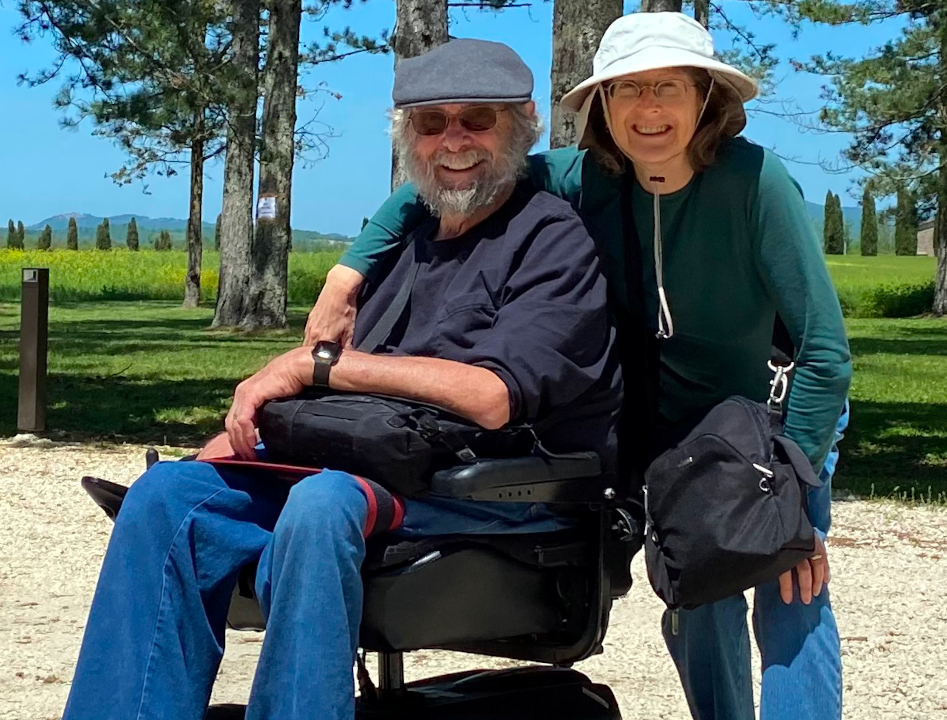 Vincenzo is superb in every way. He is extremely thorough, conscientious and honest ...
Samuel & Watkiss - Sicily
Samuel & Watkiss Families
Merton - UK
21st September 2021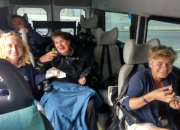 Birgisdottir - Milan
Akureyri - Iceland
15th September 2021 I contacted Accessible Italian Holiday with a very short notice about a transfer from ...
Bonelli - Umbria
Gozo - Malta
13rd September 2021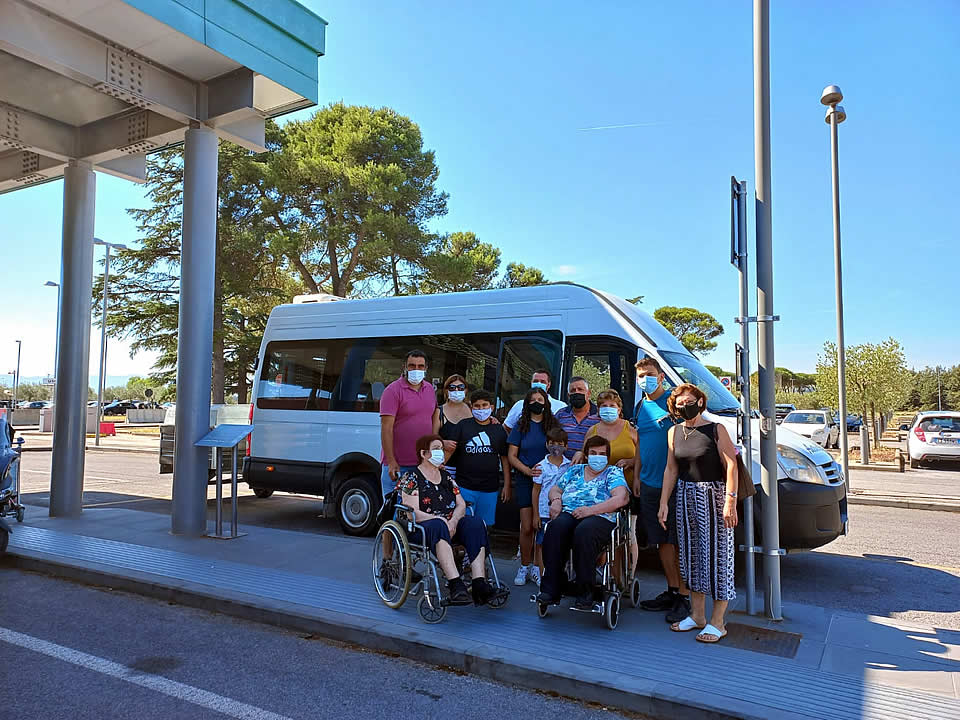 Reifein - Pisa
Atlanta - USA
16th August 2021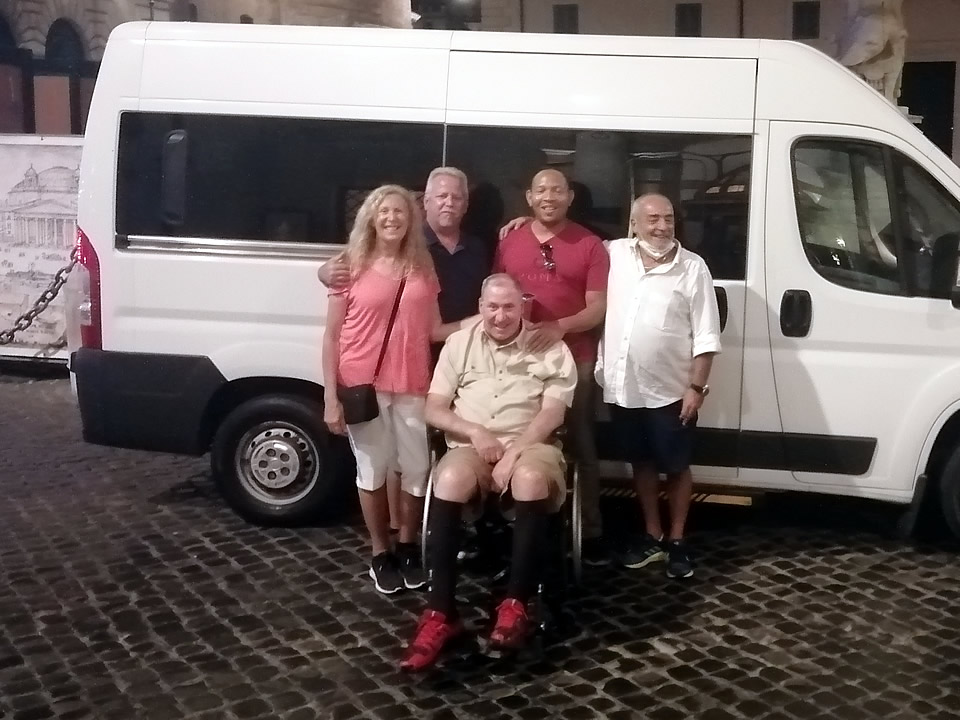 Thompson - Sicily
Triq I Assedju - Malta
20th October 2020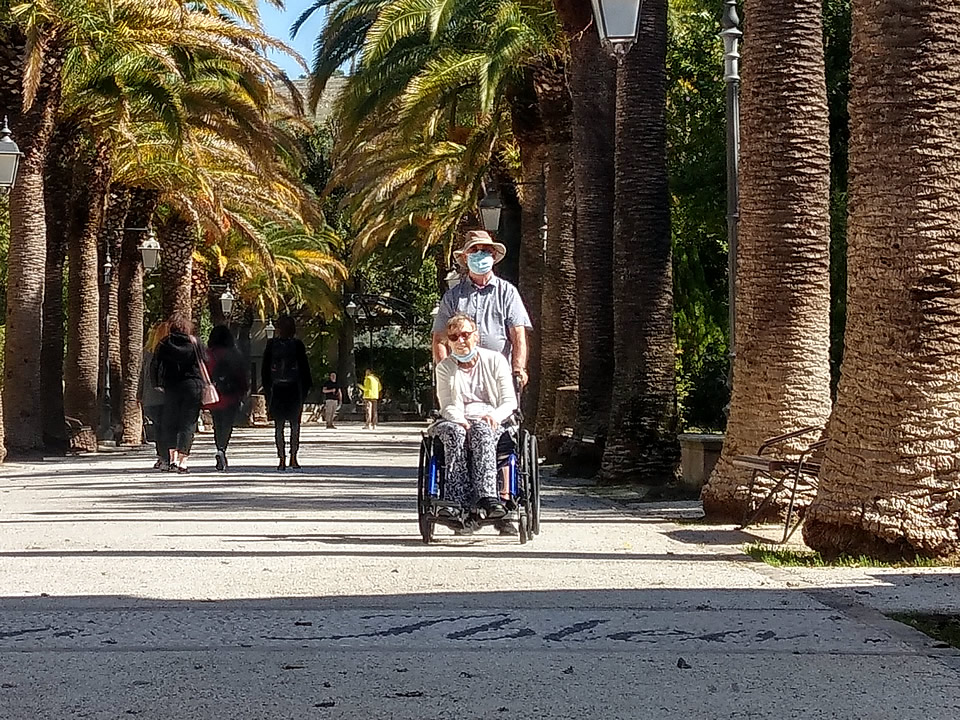 The service provided by Accessible Italian Holiday was exceptional. Vincenzo who ...
Brabant - Naples
Sainte-Catherine - France
29th June 2020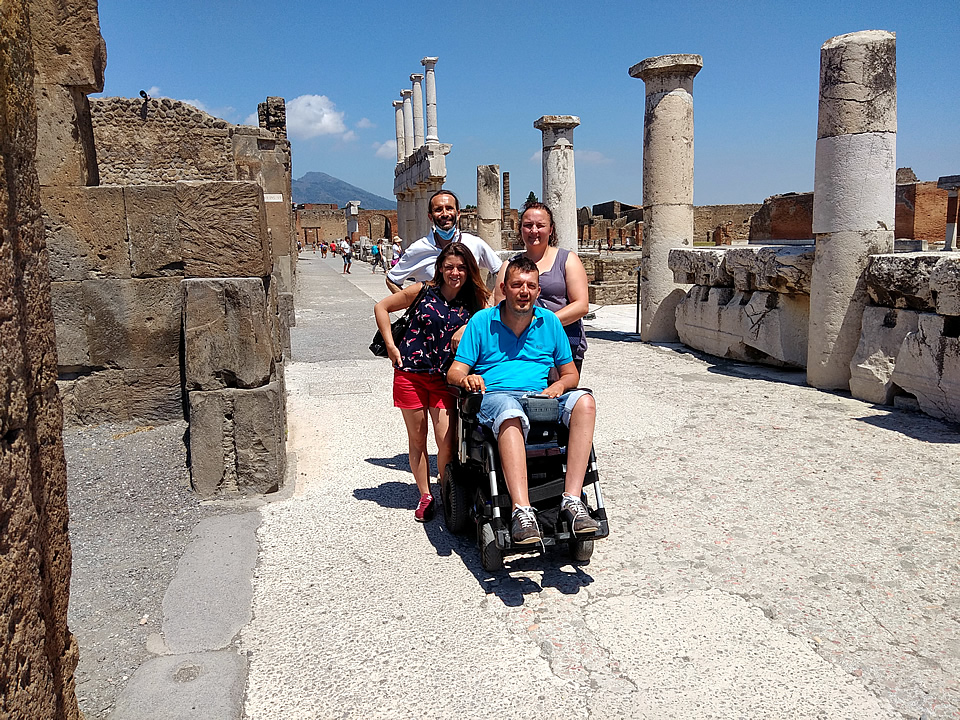 Prydun - Sicily
Hereford - UK
8th March 2020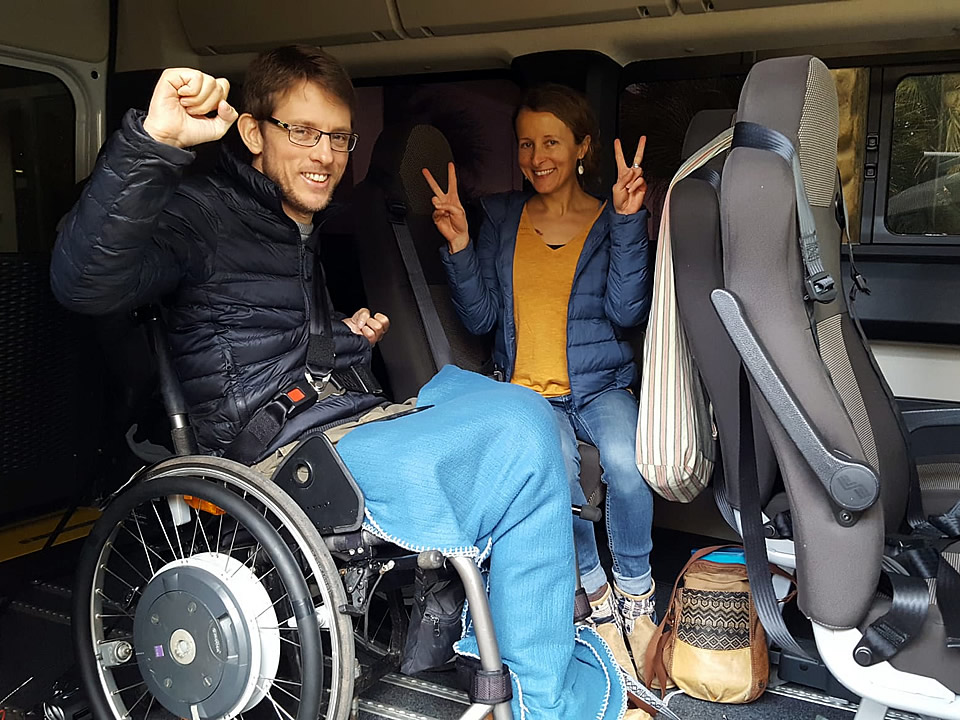 My husband ( who has a spinal cord injury and can't walk ) needed to make a last ...
Rudyk - Sorrento
New York - USA
31st October 2019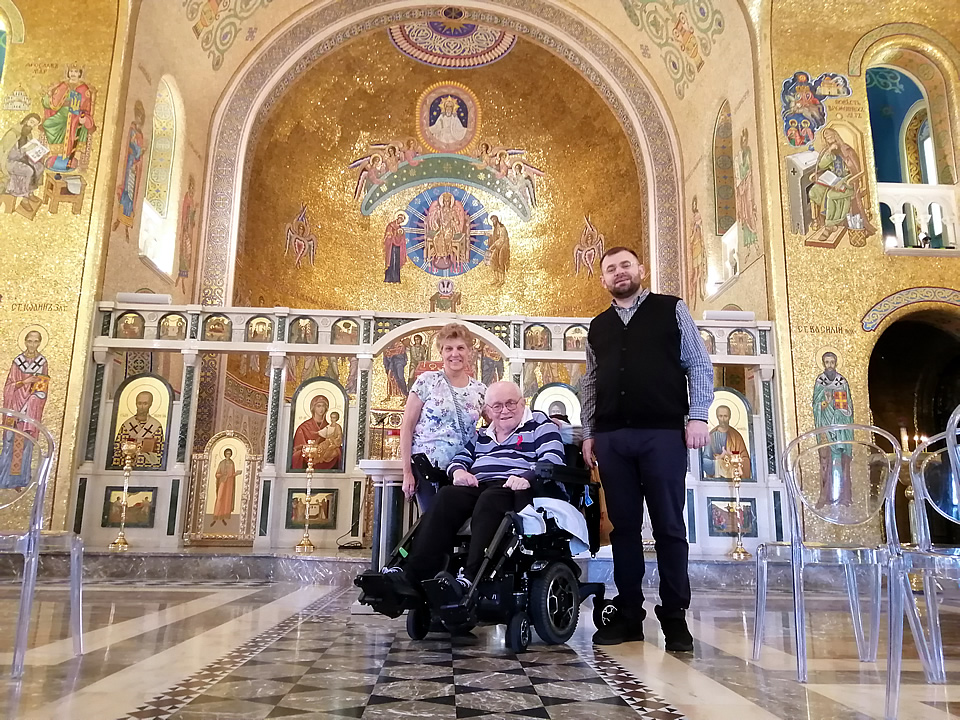 Molski- Sicily
Arizona - USA
19th September 2019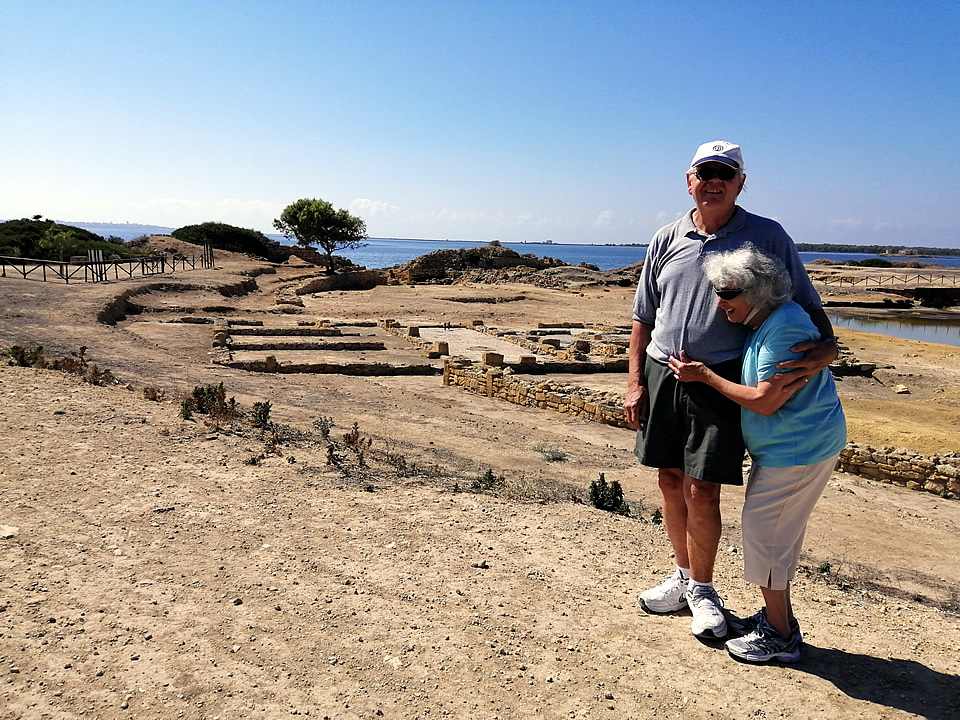 Enzo is a delight to work with. Made helpful suggestions that improved are overall ...
Burns - Bologna
Alpharetta - USA
5th August 2019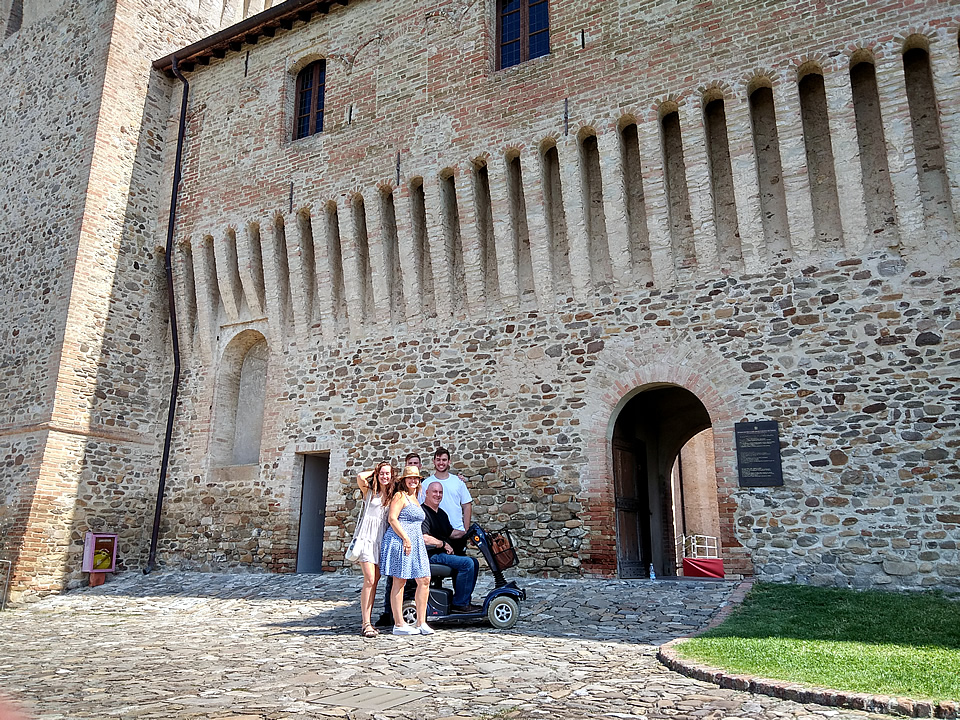 Jones - Rome
Melbourne - Australia
25th July 2019 Raaber - Venice, Lake Como, Florence
Tropiano - Umbria
Philadephia - USA
30th May 2019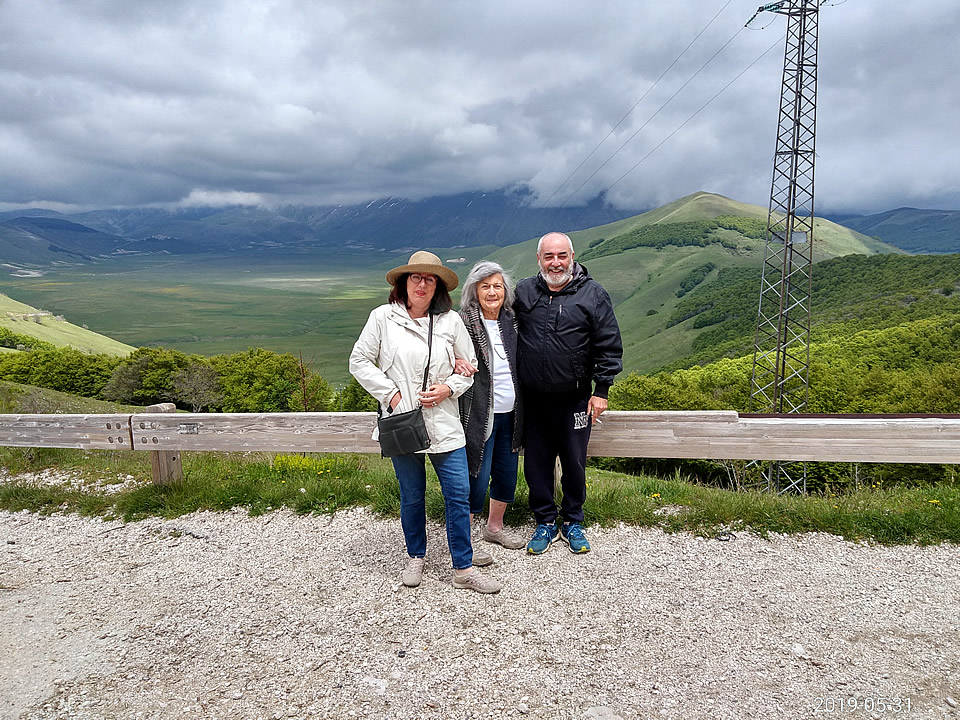 Stapley - Tuscany
Blue Mountains - Australia
17th May 2019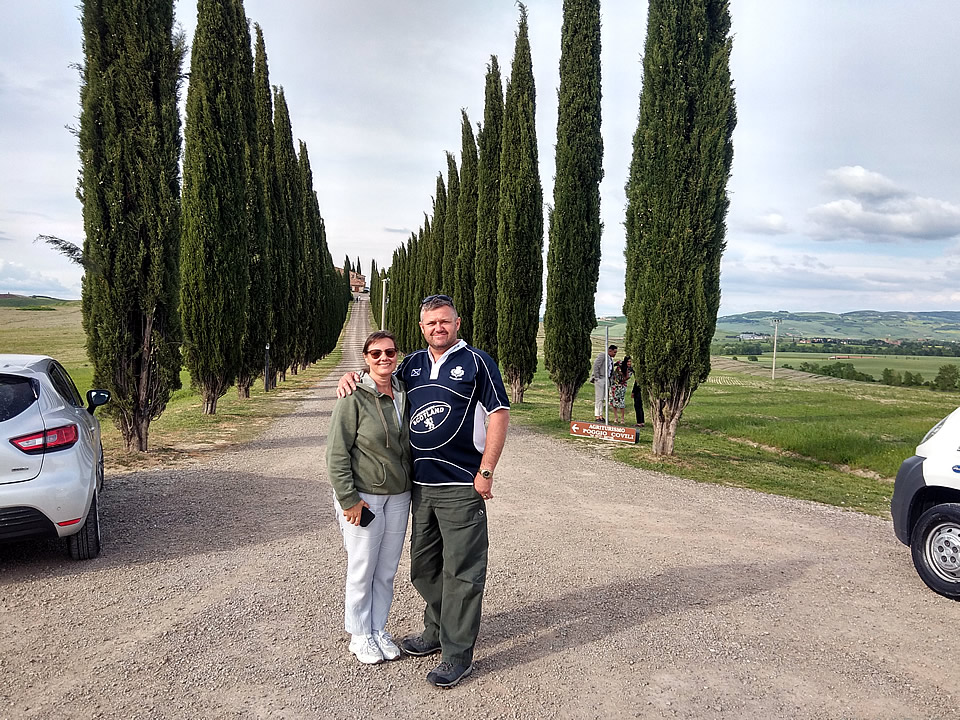 We booked two trips with Enzo, he was wonderful. At all times he made sure we got ...
Carreras - France, Swiss & Italy
Miami- USA
26th March 2019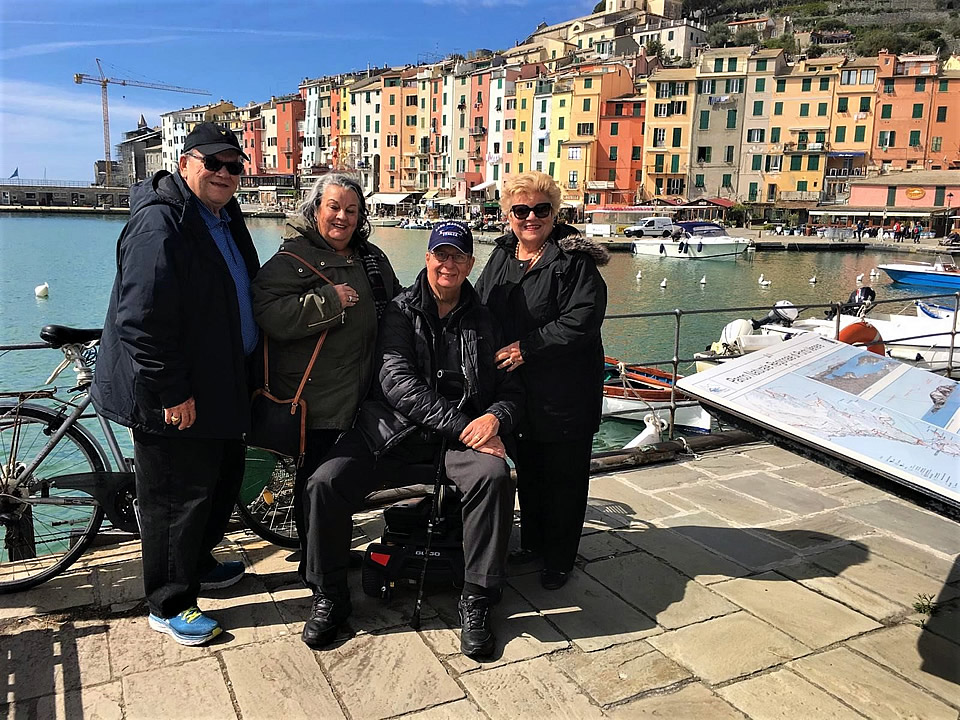 Whittle - Apulia
Cheltenham- UK
19th October 2018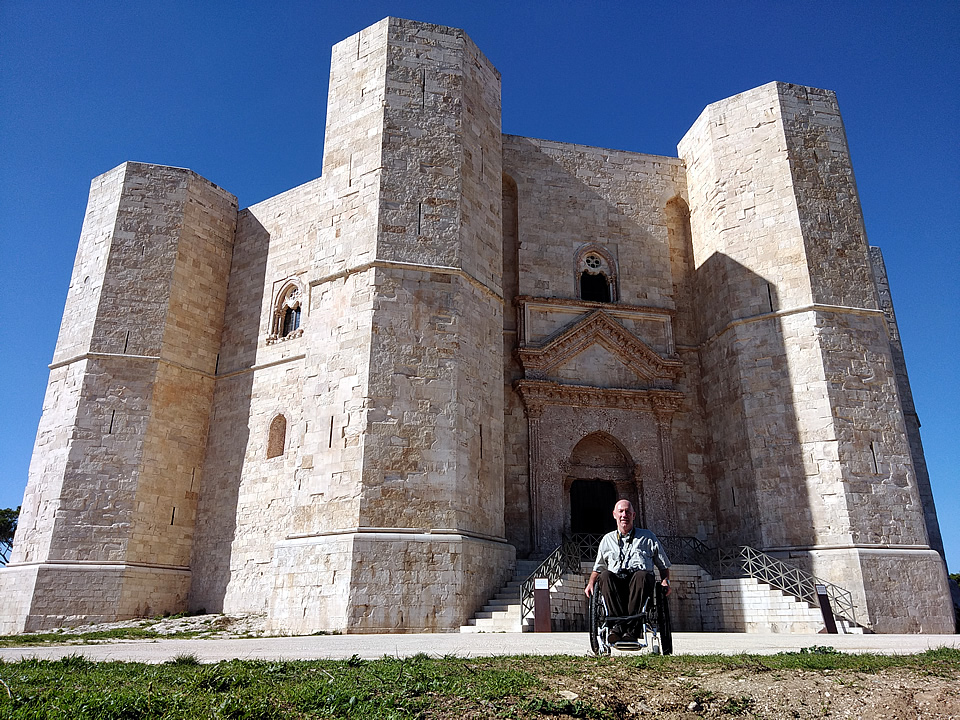 Scheer & Mallett - Apulia
Illinois- USA
5th October 2018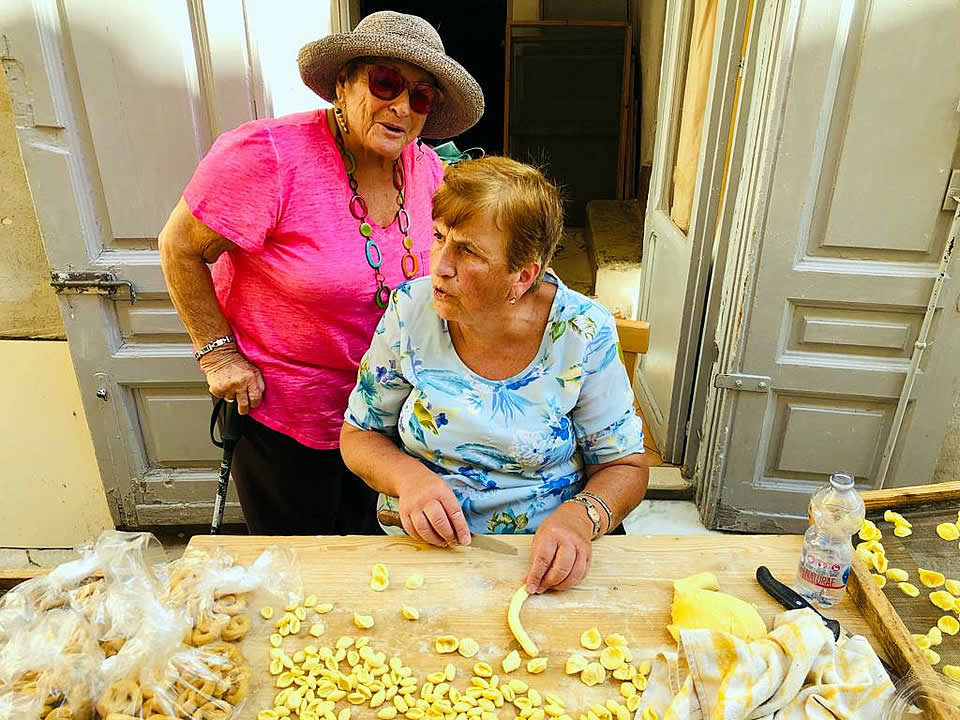 Thank you for a FABULOUS trip. We had so much fun. You were so kind , helpful and ...
Totta - Rome
Long Beach - USA
4th October 2018 Our guide was not only an excellent and reliable driver who met us on time ...
Pieples - Venice Rome Apulia
Miami- USA
14th September 2018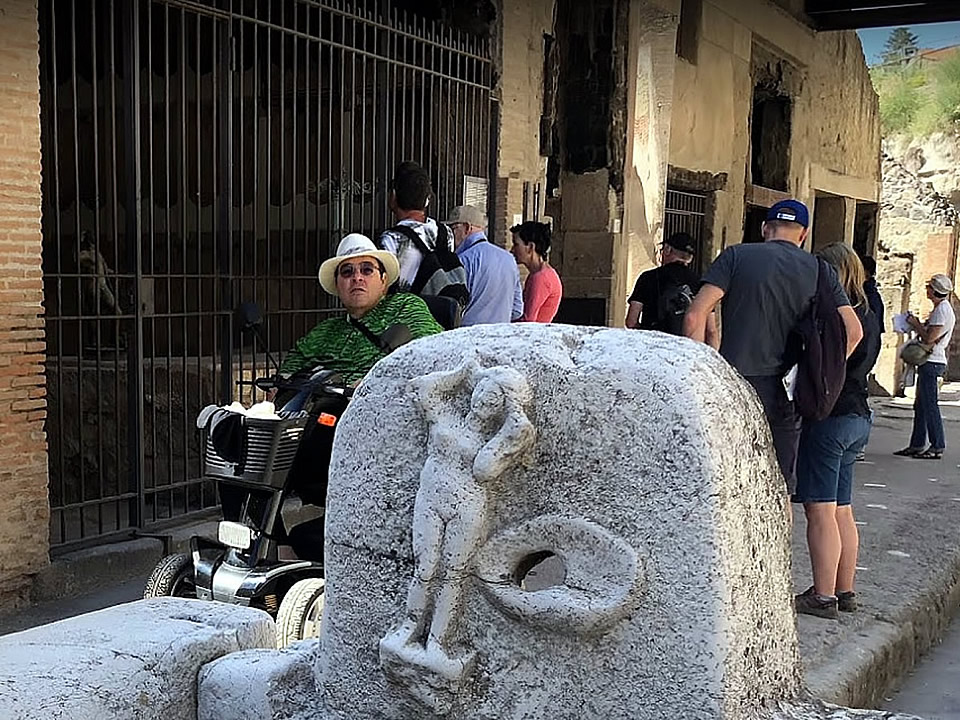 Our family of 4 had a wonderful trip because of Accessible Italian Holidays. Here ...