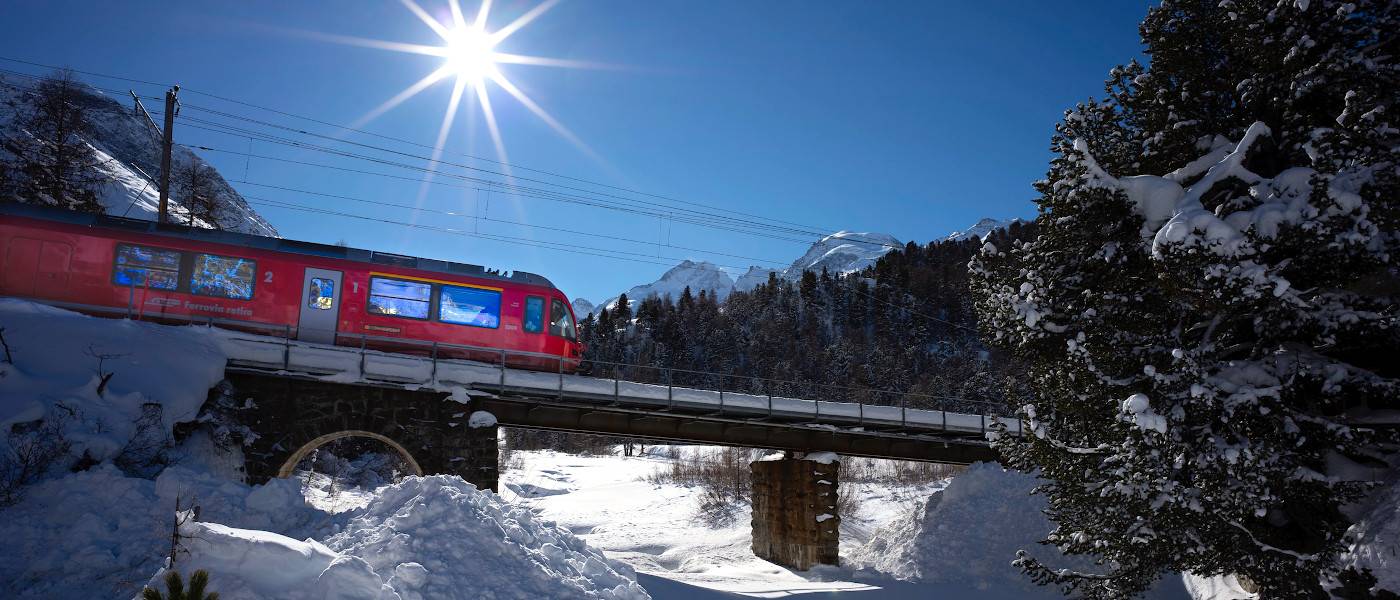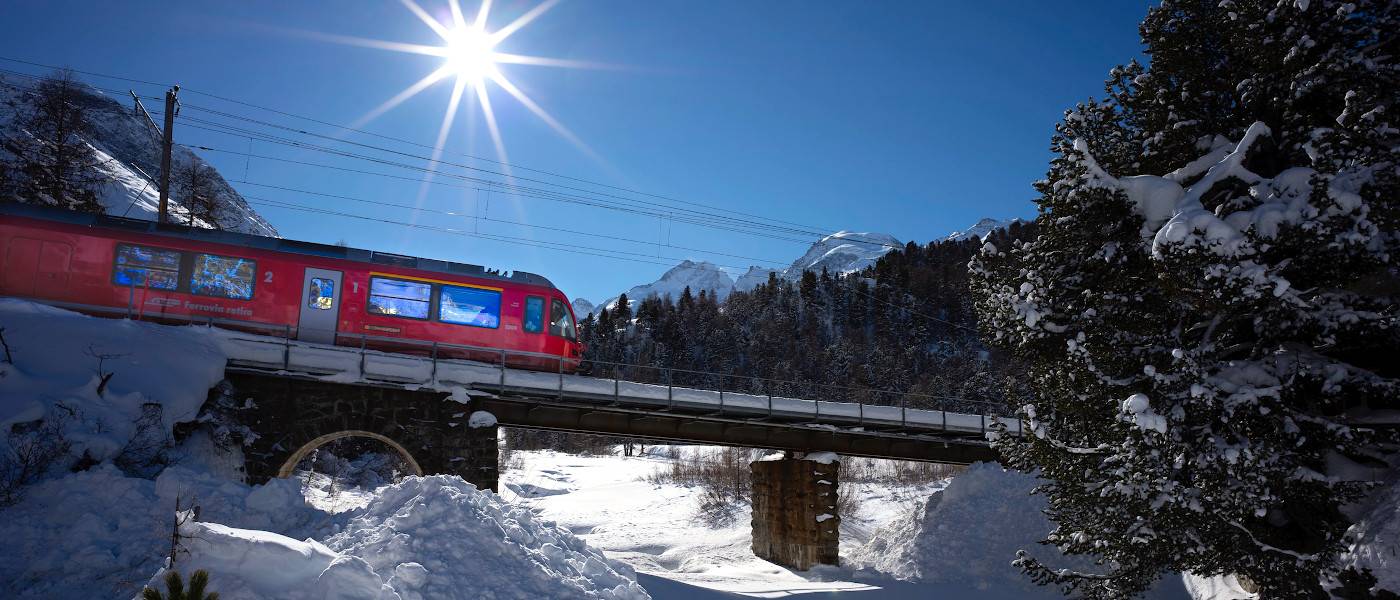 Bernina Express Wheelchair Accessible Tours
Bernina Express Wheelchair Accessible Tours
Bernina Express Wheelchair Accessible Tours Milan Excursions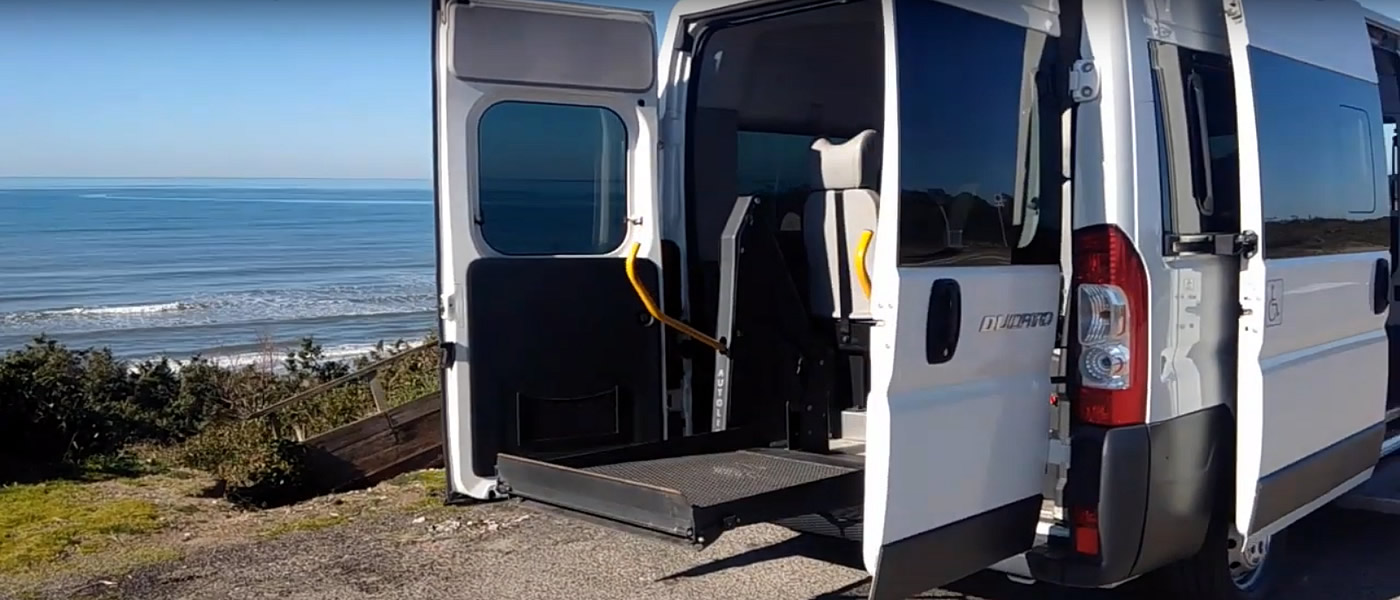 Our Adapted Van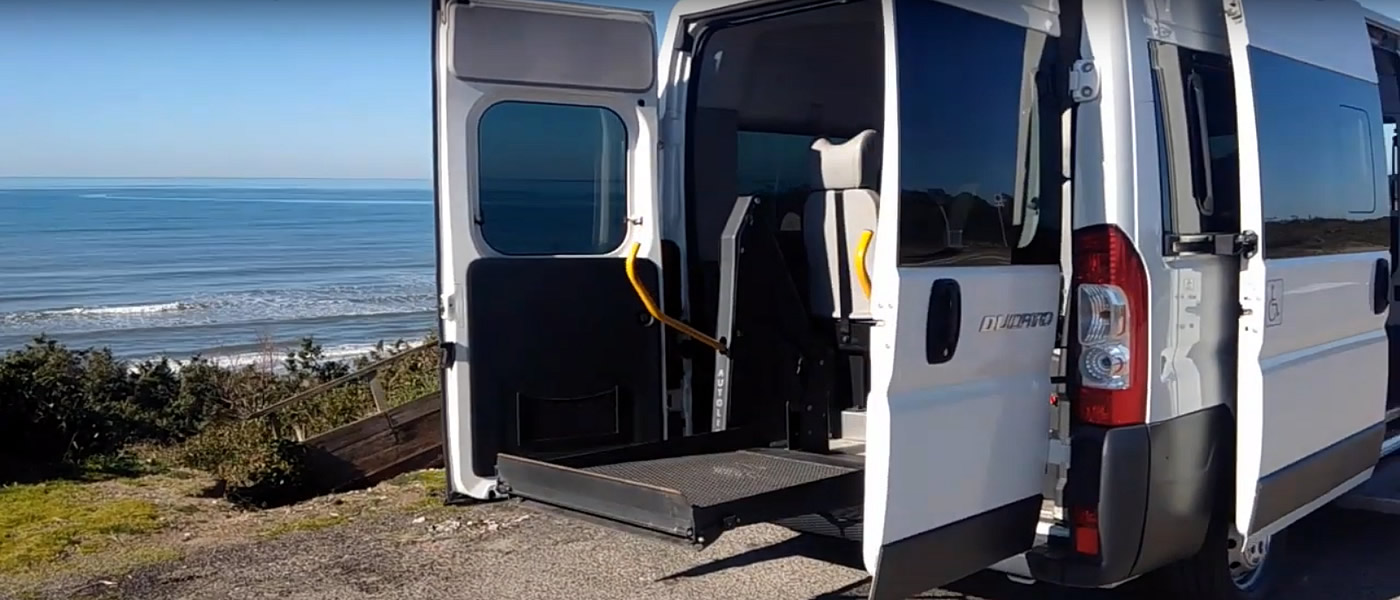 Bernina Express wheelchair accessible tours
Known throughout the world, the Bernina Express wheelchair accessible tours, connects the Italian terminus of Tirano, to the renowned Swiss resort in the Engadine, St Moritz.
The Red Train, so nicknamed for the flaming color of its carriages, is a jewel that belongs to the Rhaetian Railway, and since 2008 it has become a UNESCO World Heritage Site.
Along a breathtaking route, the highest train in Europe, also known as the Bernina Express, climbs the Alps without the use of the rack railway.
The Bernina Express wheelchair accessible tours, combines the freedom that the mountains offer with the joie de vivre.
An experience that combines both the fresh beauty of the Alps and the enveloping charm of Italy and which allows you to experience the wonder of nature with the millenary culture of Graubünden.
Bernina Red Train, consist on 122 km of route, 55 tunnels and 196 bridges. For those who suffer from the cold this is the ideal time to take advantage of this world treasure.
Tirano, a city whose medieval gates still bear witness to the strategic importance it held in the past. It was once owned by the Grignoni Family and its historical beauties blend with the many culinary delicacies.
From here you take the infamous little train, which is also accessible to the disabled.
At the time of booking, it is necessary to request assistance on site, after which the same day you will be helped in the operations of embarking and disembarking by means of an elevator.
One of the carriages is reserved for wheelchairs with a bathroom equipped on the side.
Private Bernina Express wheelchair accessible tours
Disabled friendly Bernina Express wheelchair accessible tours with a professional guide from Milan.
Accessible Italian Holiday provide a safe and a full accessible tours.
Visit this rich and fascinating land with a specialized tourist guide.
Adapted van transportation specifically designed for disabled tourists traveling on holiday from Milan.
Travel with Bernina Express
To organize yourself in the best way, we suggest you decide in advance if and at which stops you want to get off, in order to understand if one day is enough for you or if you prefer to dedicate an entire weekend to this experience.
The dream begins! In about two and a half hours you will cross breathtaking landscapes between imposing mountains, forests, glaciers, valleys and alpine peaks.
From the numerous panoramic windows it is a must to take photographs to keep as postcards.
The stages are different but, in our opinion, the most evocative is that of the Ospizio Bernina ( 2253 ), the highest station of the entire Rhaetian Railway.
It marks the linguistic border: in the South, in the Poschiavo Valley, Italian is spoken, while in the North, in the Engadine, German and Romansh are spoken.
As a last note, remember that with the Red Train you will touch both Italy and Switzerland, therefore you must bring with you an identity document valid for abroad and, if you plan to use only cash, know that a few Swiss francs in your pocket in Swiss territory it is welcome, even if credit cards and euros are still welcome practically everywhere.
Booking & Travel
Bernina Express wheelchair accessible tours disabled transport.
Unmissable visit at it with our Milan Accessible Tours.
Specifically tailored to wheelchair users, reduced mobility persons and disabled with an adapted transport.
Milan Wheelchair Accessible Services
Milan Wheelchair Friendly Accessible Hotels
Day - Venice, Tuscany
Sacramento - USA
5th May 2022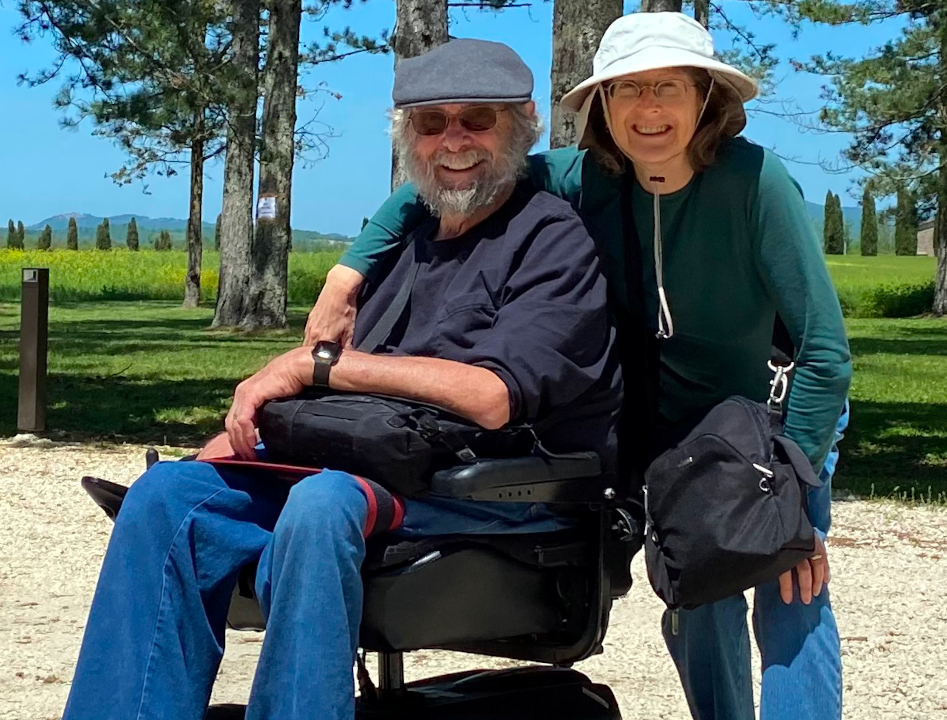 Vincenzo is superb in every way. He is extremely thorough, conscientious and honest ...
Samuel & Watkiss - Sicily
Samuel & Watkiss Families
Merton - UK
21st September 2021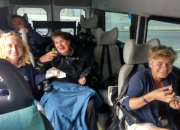 Birgisdottir - Milan
Akureyri - Iceland
15th September 2021 I contacted Accessible Italian Holiday with a very short notice about a transfer from ...
Bonelli - Umbria
Gozo - Malta
13rd September 2021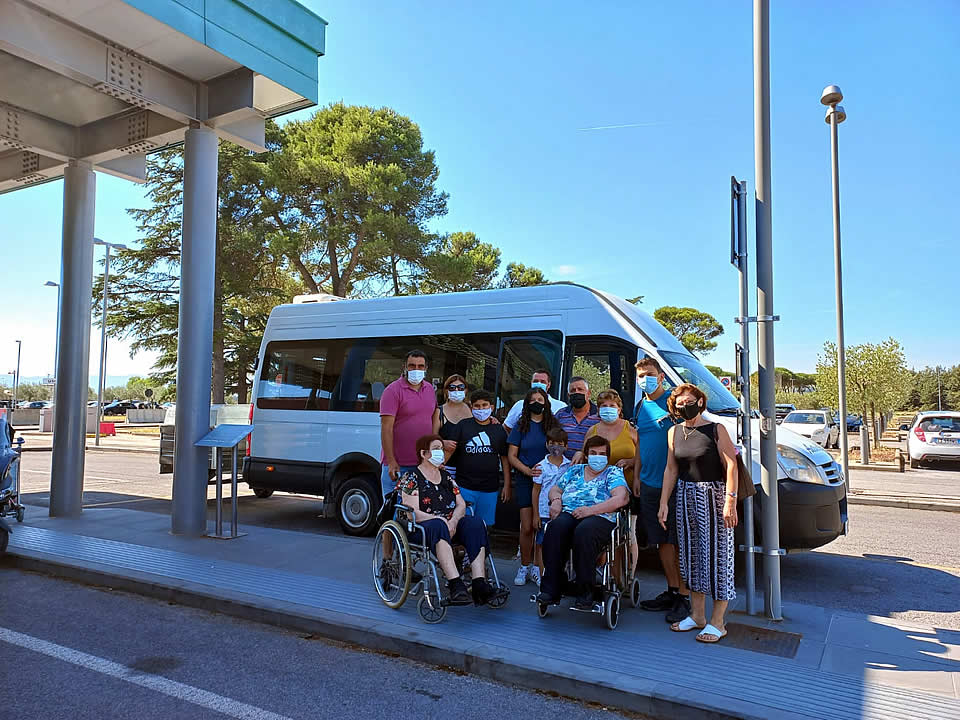 Reifein - Pisa
Atlanta - USA
16th August 2021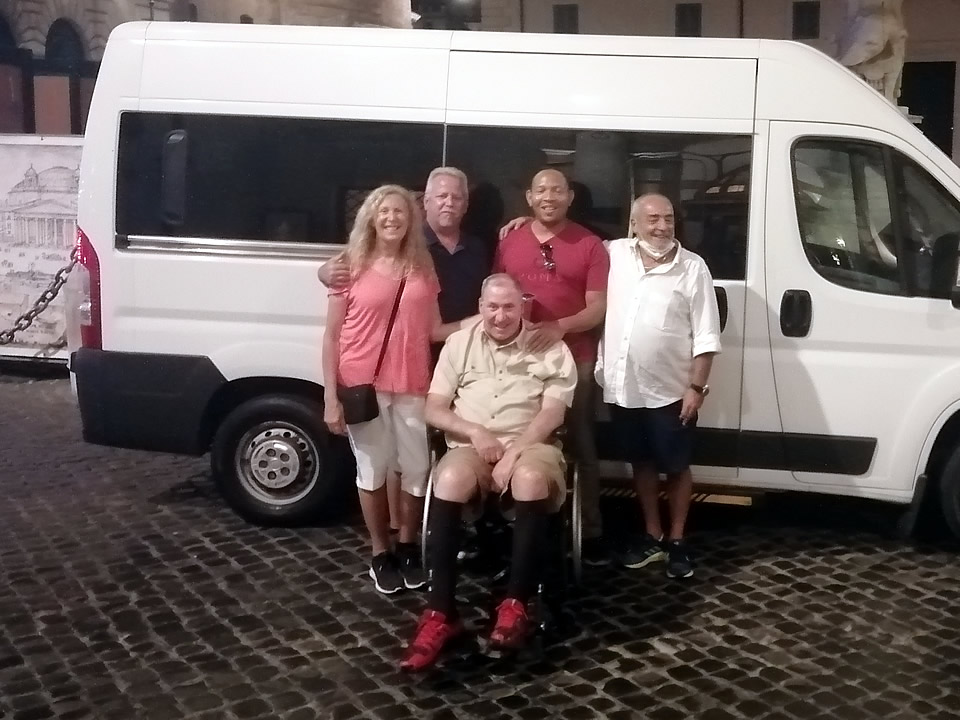 Thompson - Sicily
Triq I Assedju - Malta
20th October 2020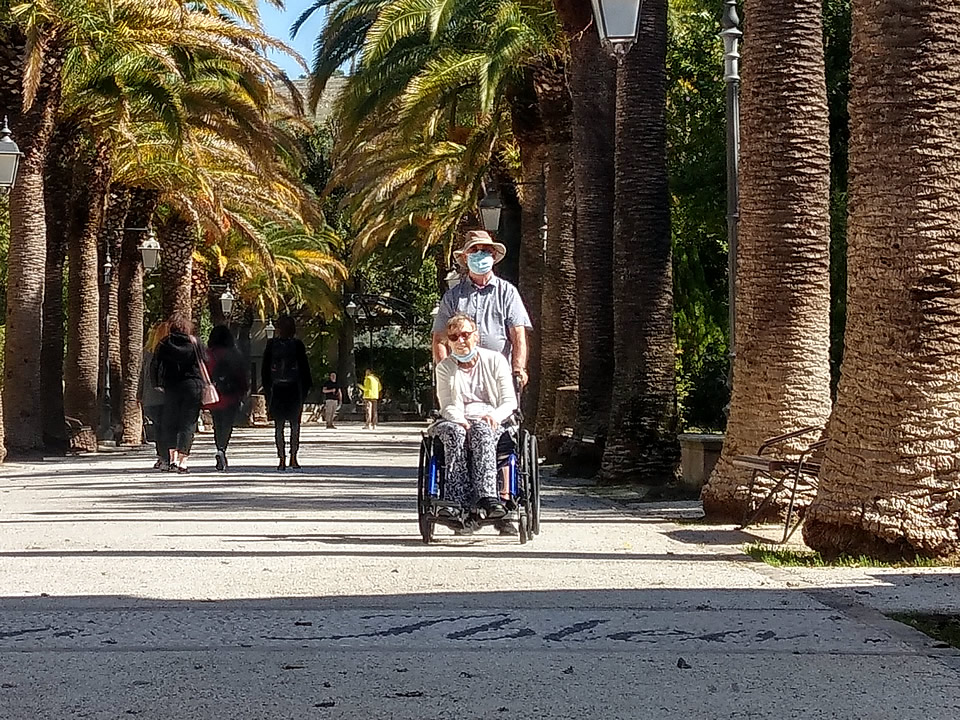 The service provided by Accessible Italian Holiday was exceptional. Vincenzo who ...
Brabant - Naples
Sainte-Catherine - France
29th June 2020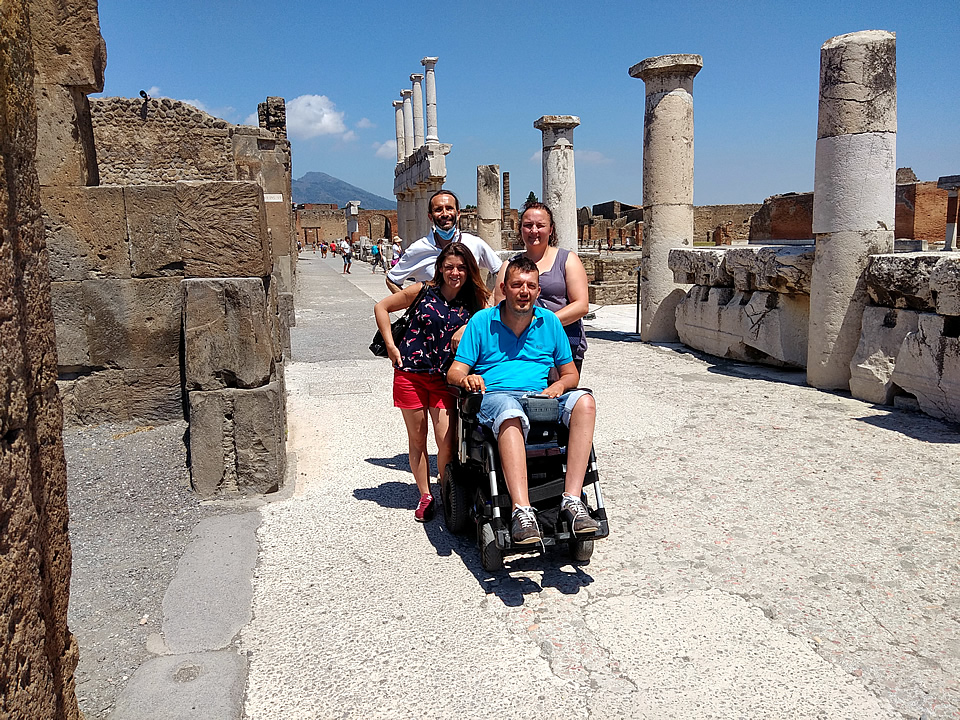 Prydun - Sicily
Hereford - UK
8th March 2020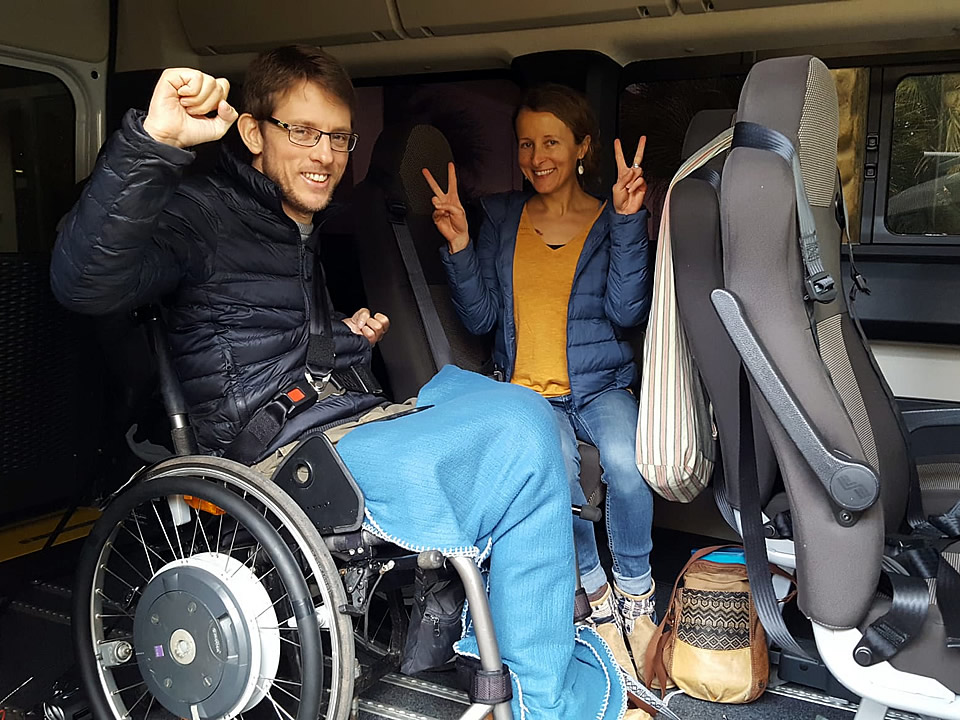 My husband ( who has a spinal cord injury and can't walk ) needed to make a last ...
Rudyk - Sorrento
New York - USA
31st October 2019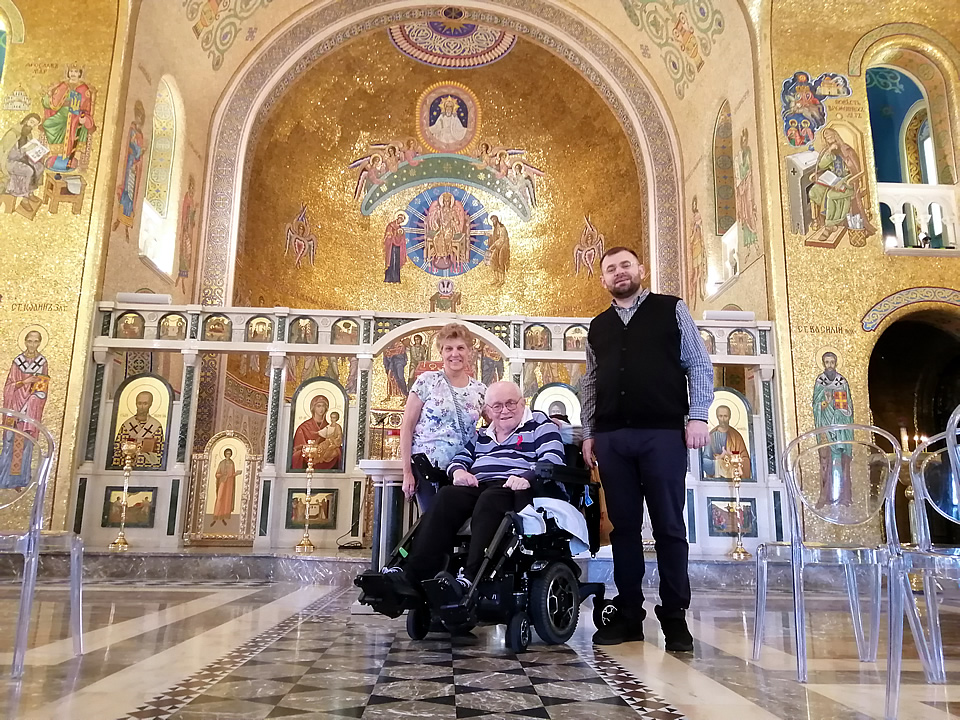 Molski- Sicily
Arizona - USA
19th September 2019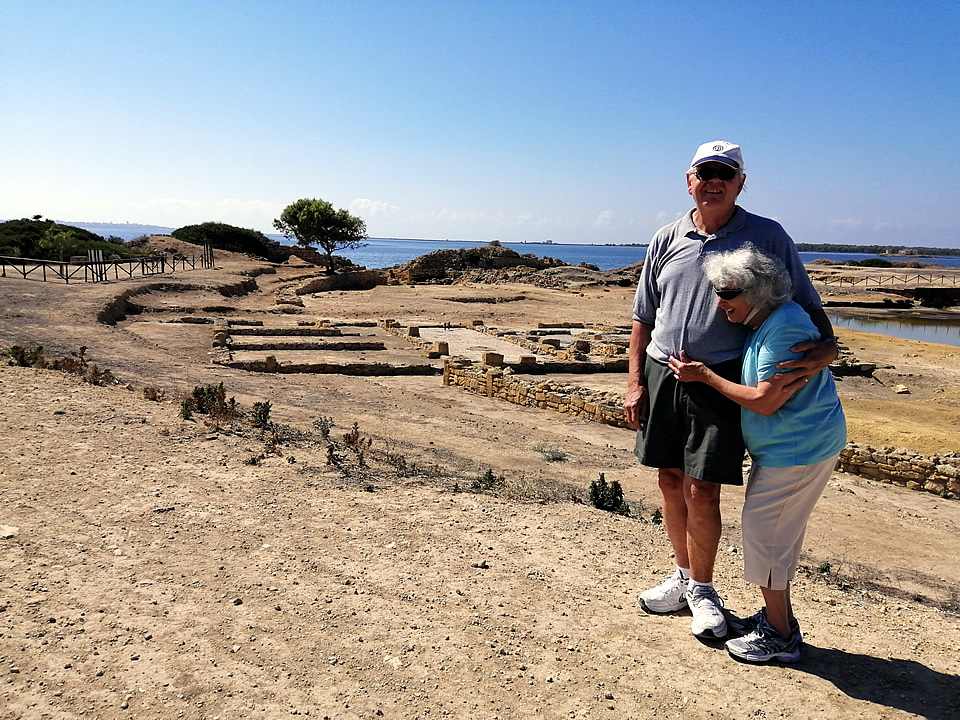 Enzo is a delight to work with. Made helpful suggestions that improved are overall ...
Burns - Bologna
Alpharetta - USA
5th August 2019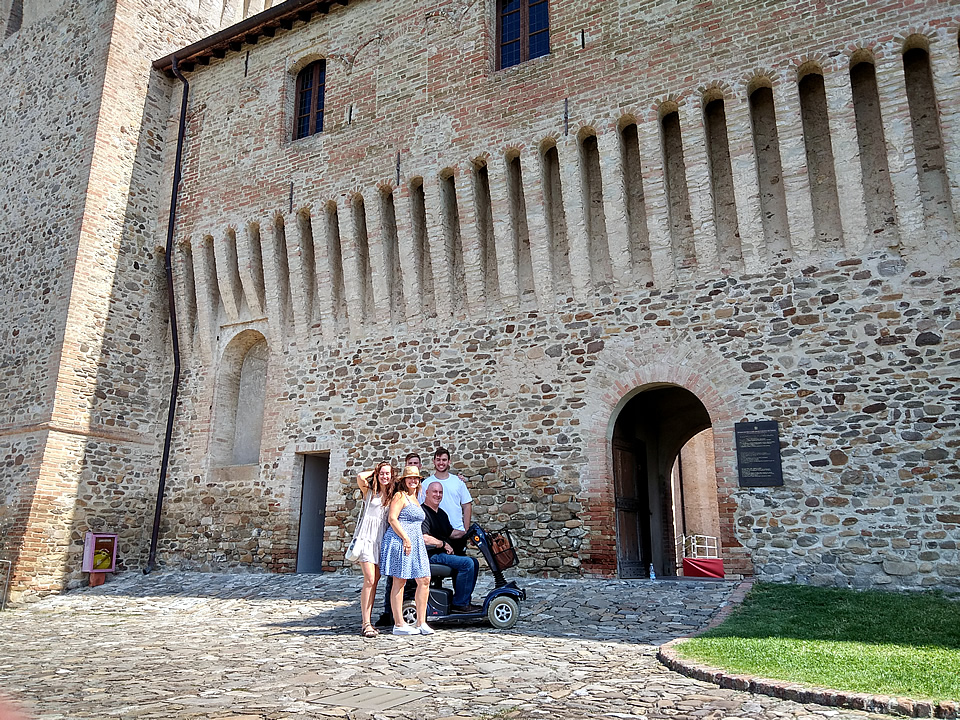 Jones - Rome
Melbourne - Australia
25th July 2019 Raaber - Venice, Lake Como, Florence
Tropiano - Umbria
Philadephia - USA
30th May 2019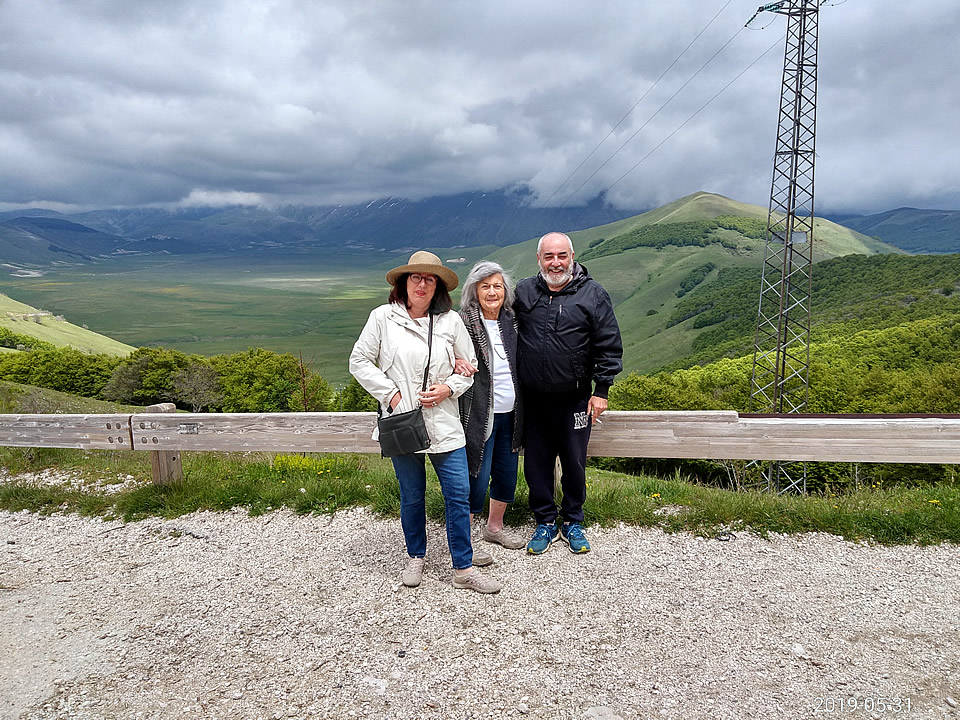 Stapley - Tuscany
Blue Mountains - Australia
17th May 2019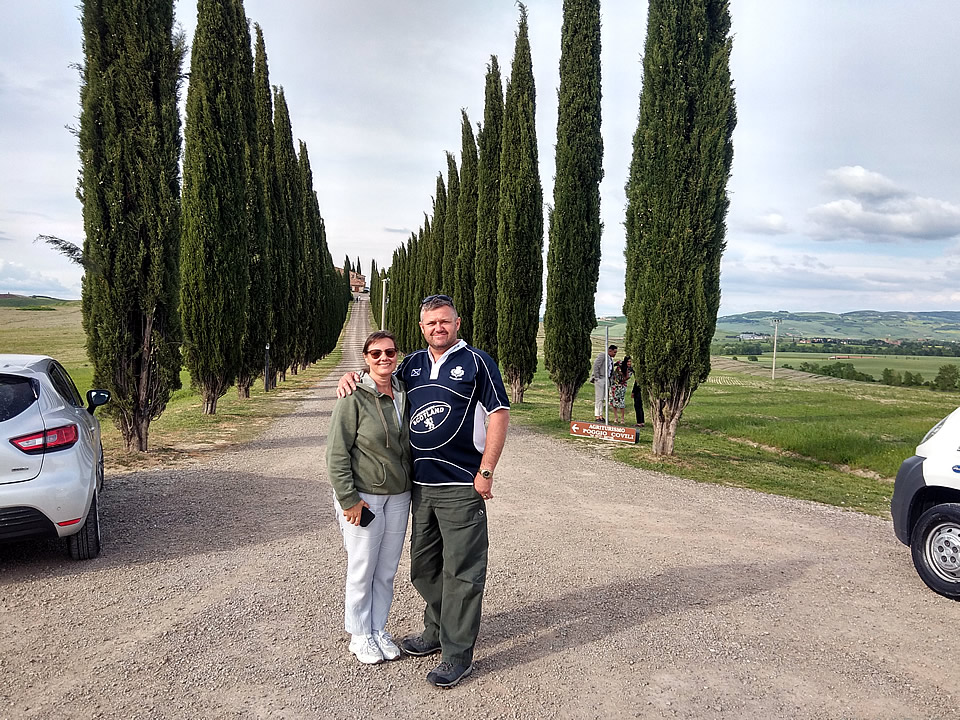 We booked two trips with Enzo, he was wonderful. At all times he made sure we got ...
Carreras - France, Swiss & Italy
Miami- USA
26th March 2019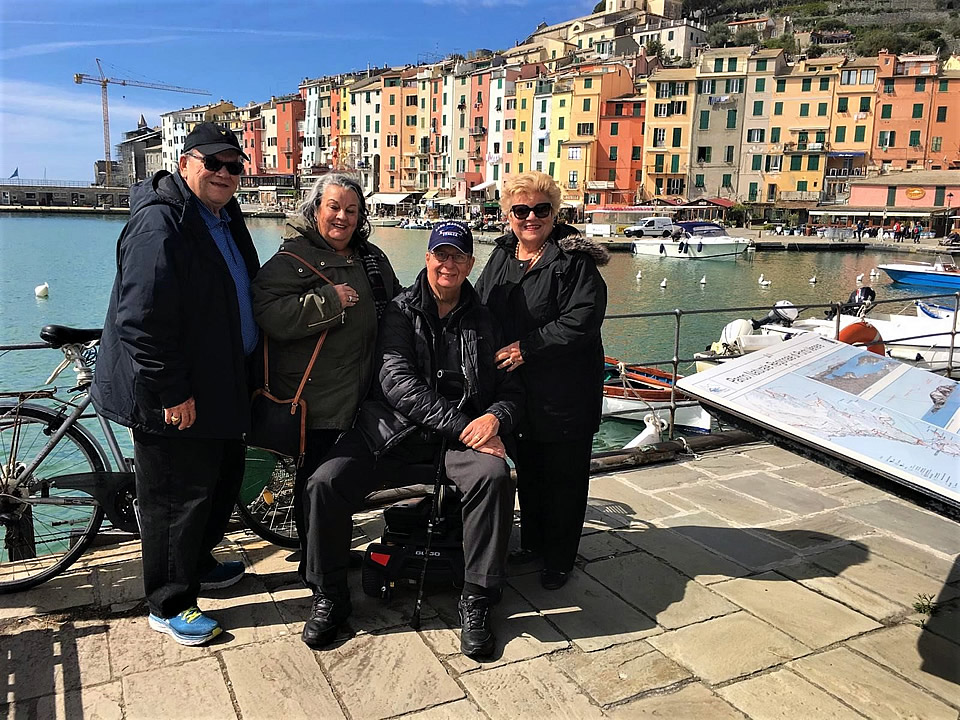 Whittle - Apulia
Cheltenham- UK
19th October 2018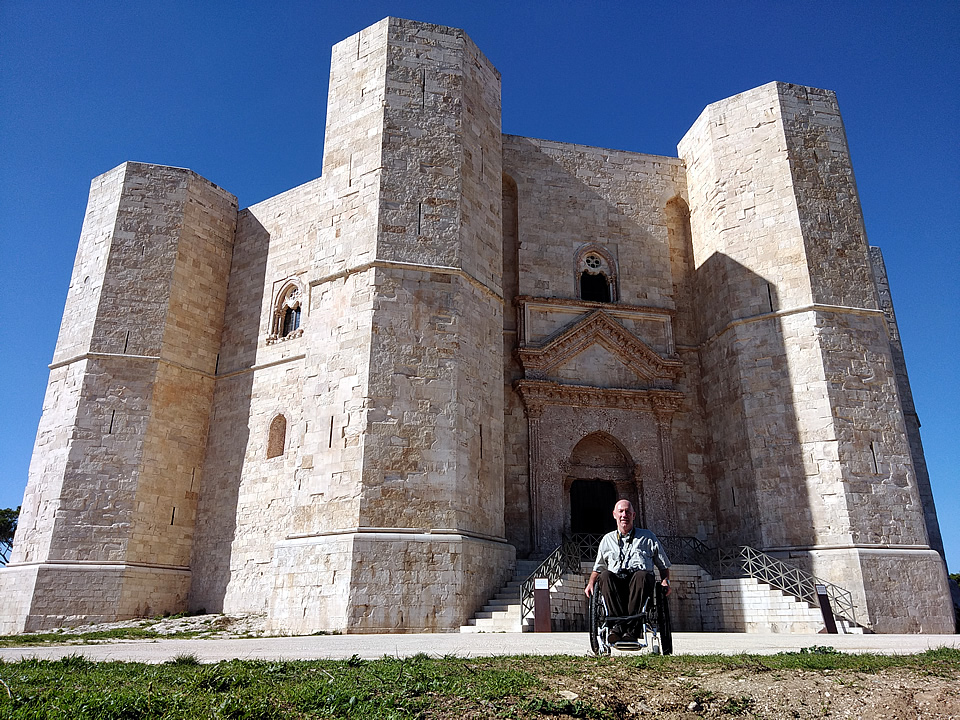 Scheer & Mallett - Apulia
Illinois- USA
5th October 2018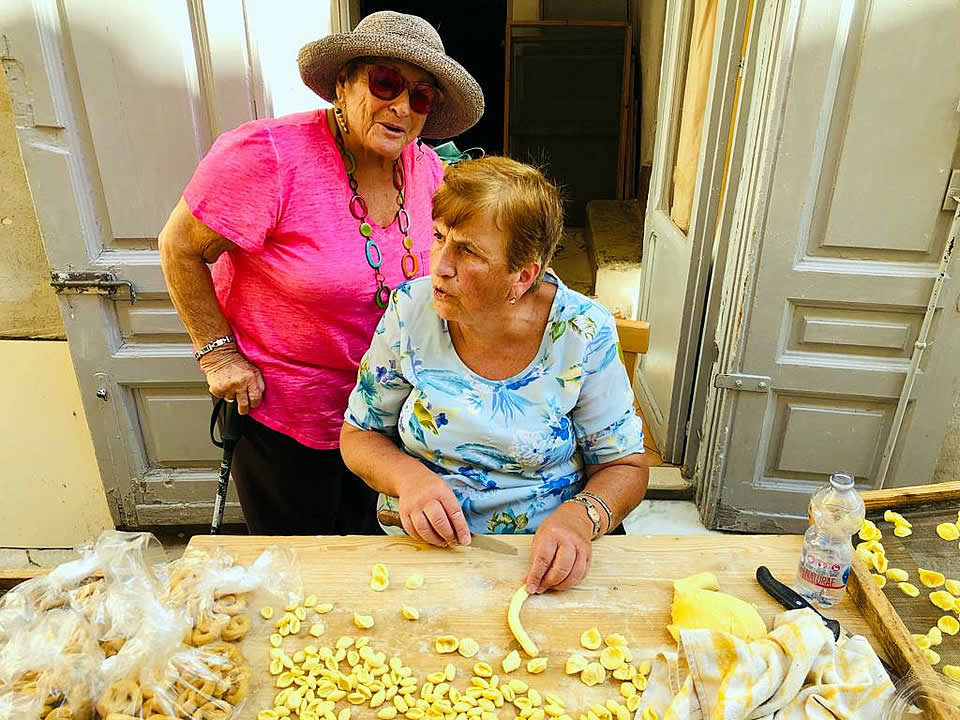 Thank you for a FABULOUS trip. We had so much fun. You were so kind , helpful and ...
Totta - Rome
Long Beach - USA
4th October 2018 Our guide was not only an excellent and reliable driver who met us on time ...
Pieples - Venice Rome Apulia
Miami- USA
14th September 2018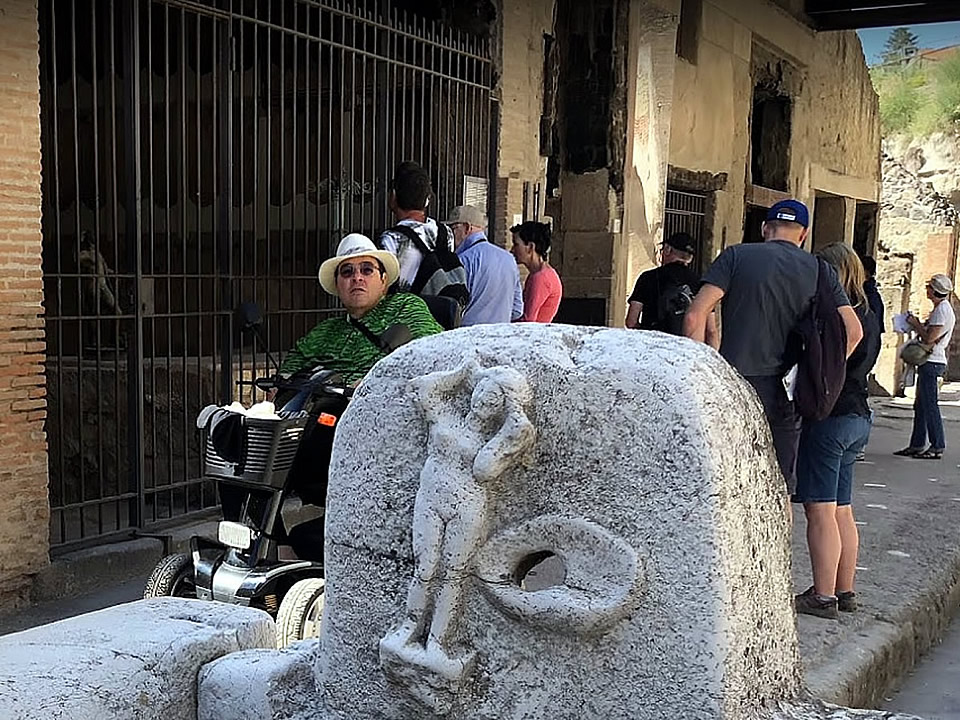 Our family of 4 had a wonderful trip because of Accessible Italian Holidays. Here ...