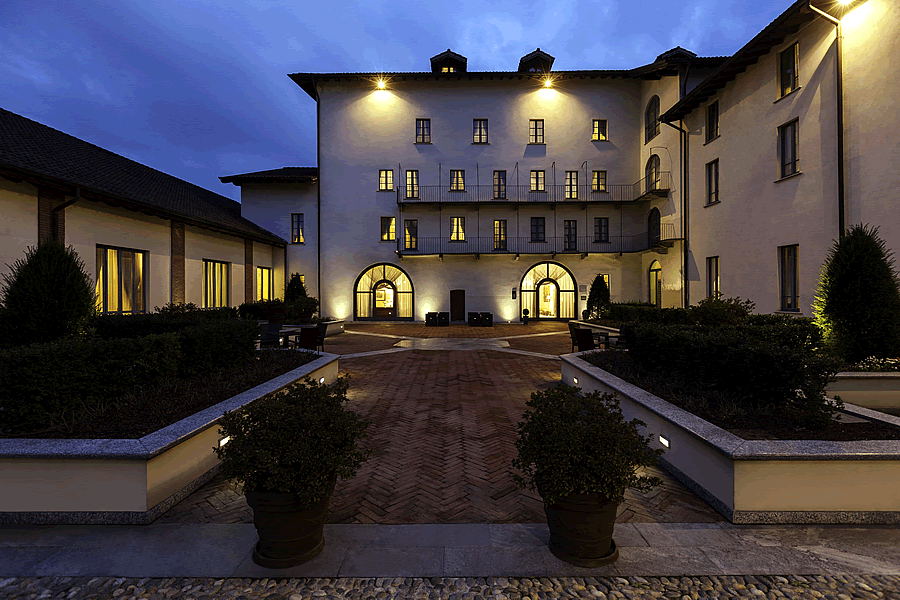 Milan
Milan Hotel disabled accessible Italy
Nestled in the greenery one of the biggest park of Milan, the Milan Hotel disabled accessible Italy is a prestigious noble residence belonged to the richest and noblest families of Milan.
Today, the villa has been designed for a reception that reflects the spirit and atmosphere of yesteryear.
The splendor of the XVII century shines even in the halls and the rooms and courtyards that make the Milan Hotel disabled accessible Italy a place of unique charm around the Milan area, ideal for unforgettable events such as weddings, cocktail parties, banquets and business meetings but also convention to live in a magical atmosphere.
Accessible Hotel
The Milan Hotel disabled accessible Italy also provides a level car park for 30 cars and a garage for 50 cars used by both hotel guests and customers of the restaurant.
Is located on the outskirts of Milan became the retreat for all those who seek a peaceful oasis not too far from the city.
Easily accessible from all main roads, not far from Milan Central Railway Station and easily accessible from the Linate and Malpensa Airport, the Milan Hotel disabled accessible Italy is the perfect combination for travelers who like to stay in a historic residence without forgetting all the modern comfort.
Thanks to its proximity to the city center ( only 15 minutes with the bus, not far from the hotel, the metro line of the new M5, the newly opened ) allows you to enjoy the Milan, the capital of design, fashion, culture and bel canto, the Milan, with its wealth, became the capital of Italian finance.
The 78 rooms ( divided among Suites, Junior Suites, Executive and Superior ), all decorated differently and offer the most modern hospitality services, combining charm and comfort, and deploying a unique personality.
The antique furnishings blend with modern furniture and exclusive.
The frescoes, wooden beams of the attic, the precious marbles, the suites are a real oasis of charm.
Accessible Restaurant
With a refined à la carte menu, the chef invites you to discover the delights of the best culinary traditions of Lombardy and national, with a modern twist with international quotations and exotic.
The courses are accompanied by a sophisticated selection of fine national and international wines.
A feast for the palate, in a context where the frescoes and the historical walls have the power to catapult into a poetic world, far from everyday life.
In 2012, the restaurant has received, on the occasion of the festival Giallo Milano, the award for Best Saffron Risotto.
The lobby bar, adjoining the lobby, is the hub of hotel life.
And the ideal place to stop and have a drink, served by the bar-tender of the structure, or even just to have a chat.
The park with formal gardens and chapel make it even more charming stay at it.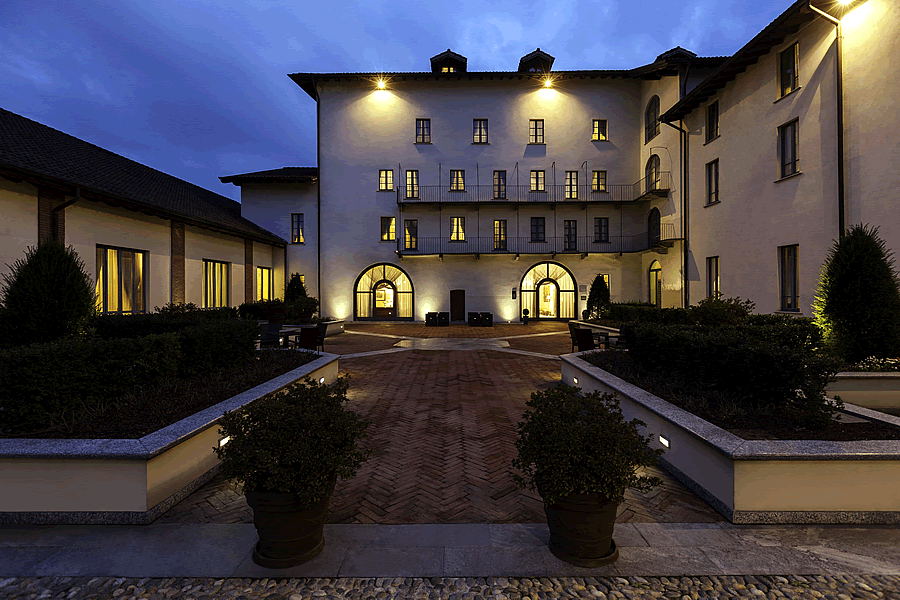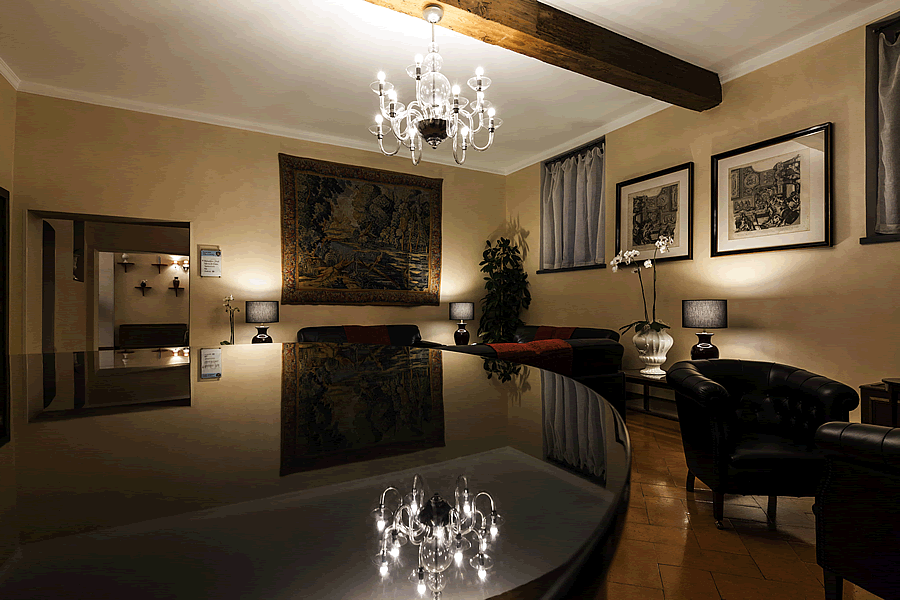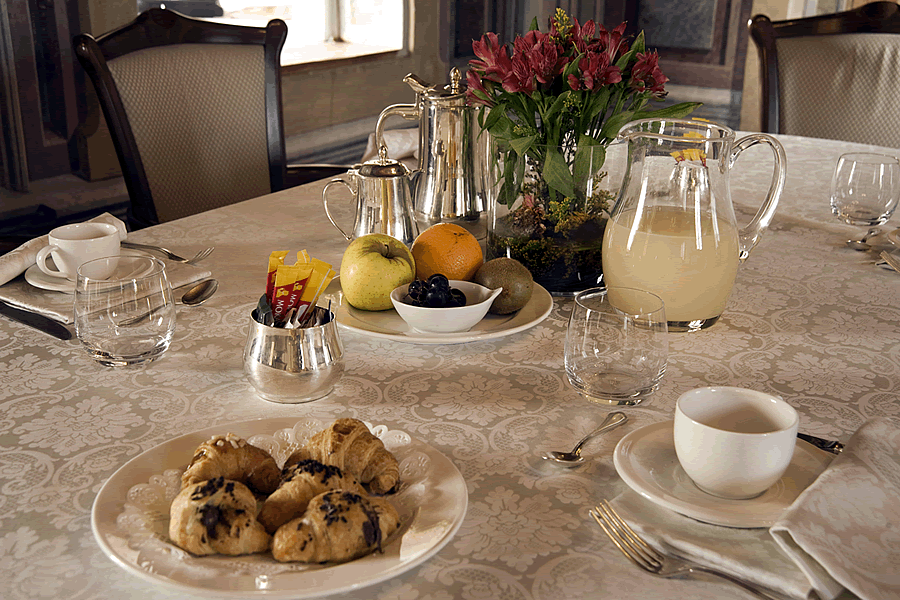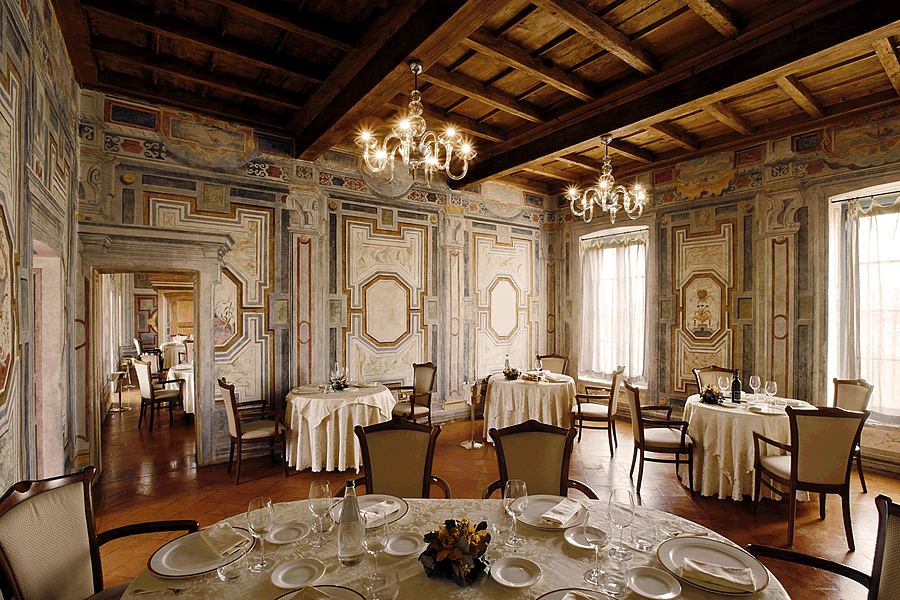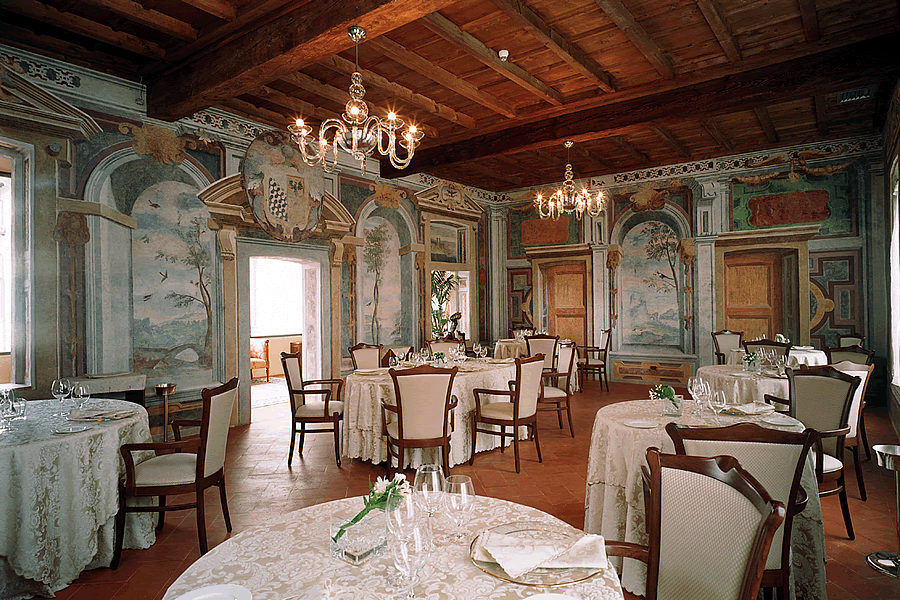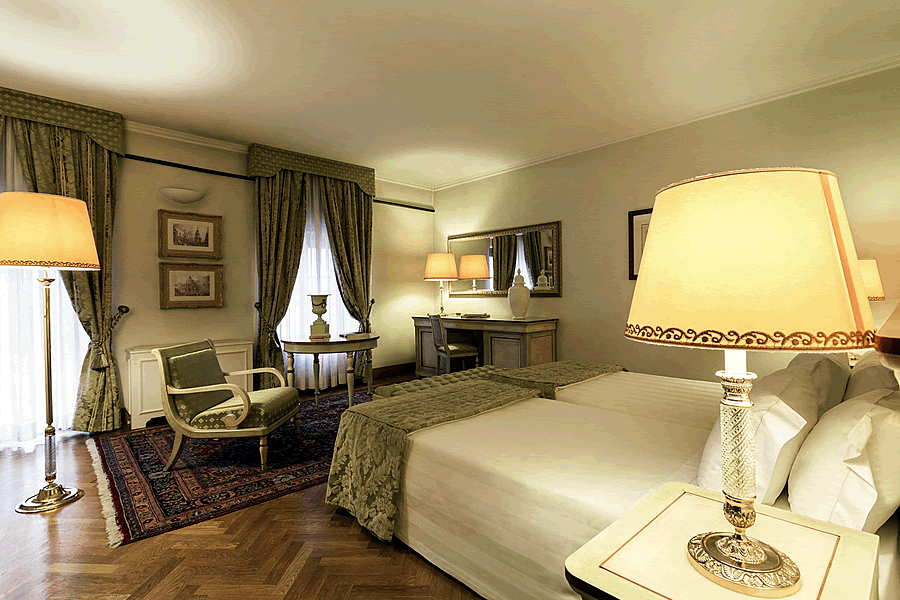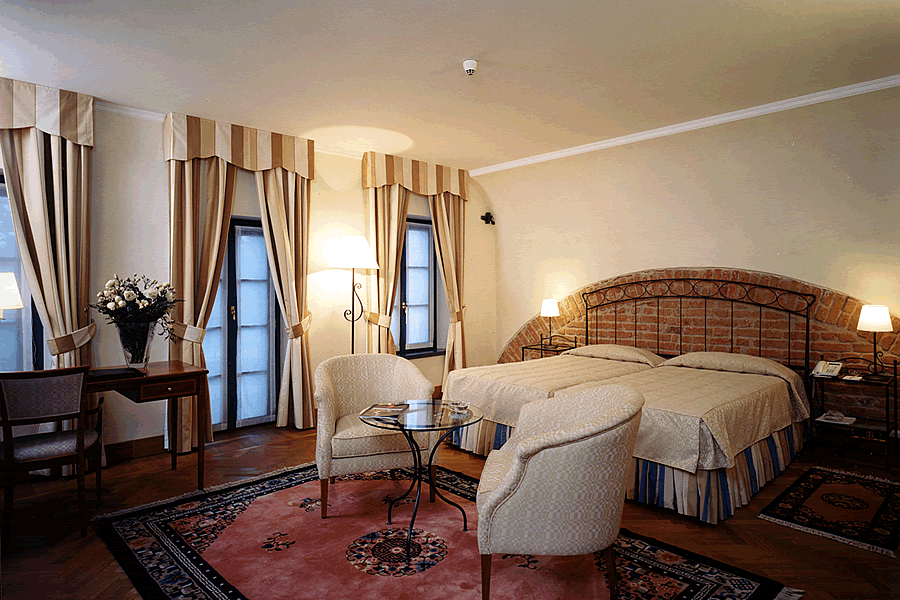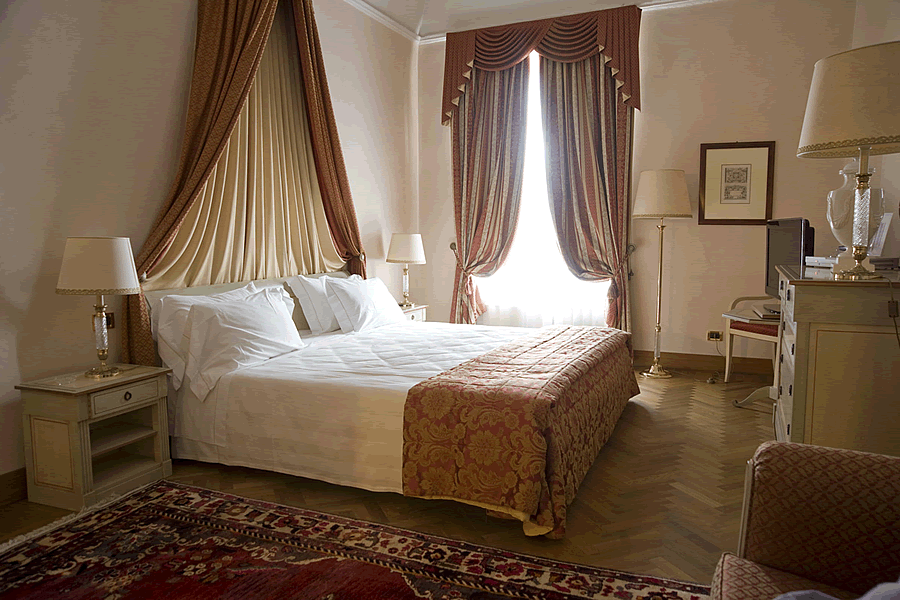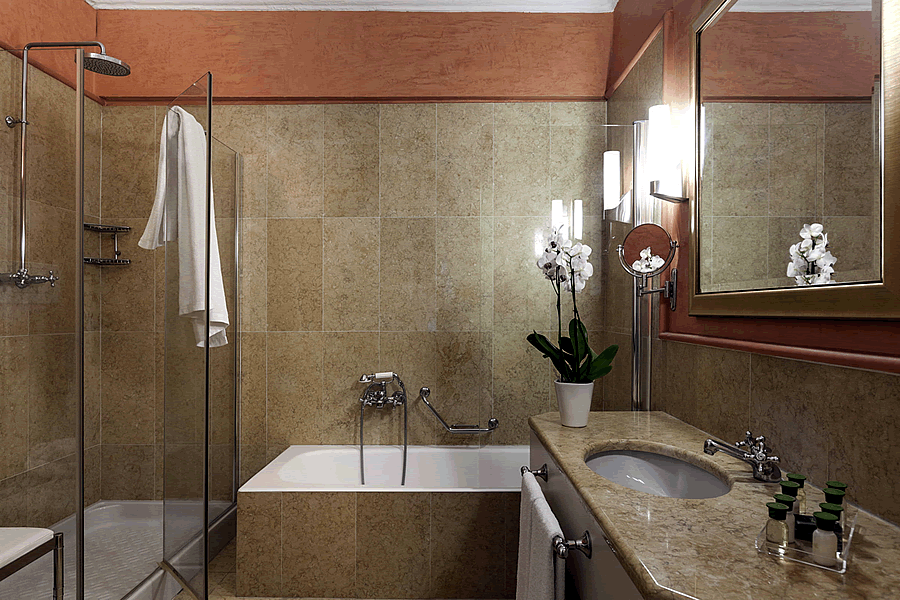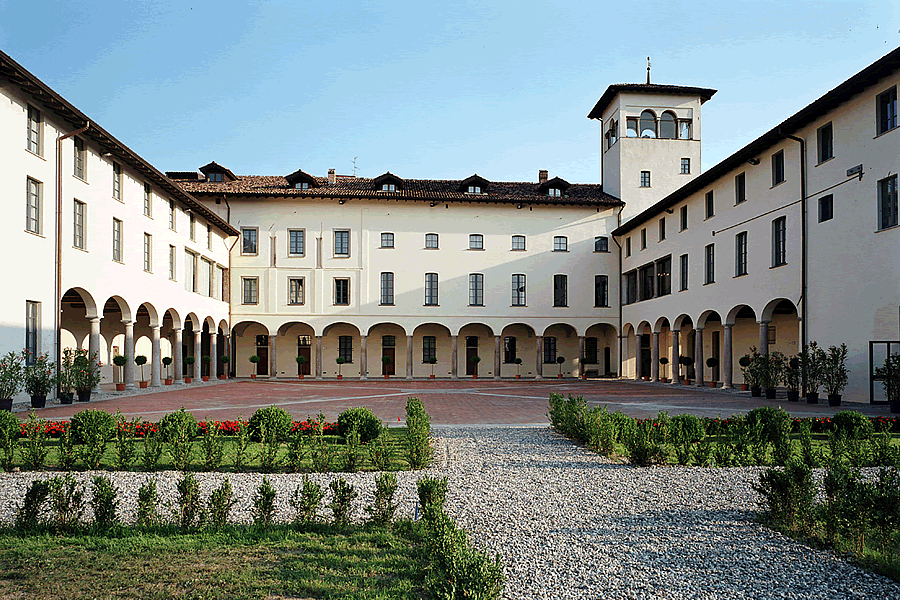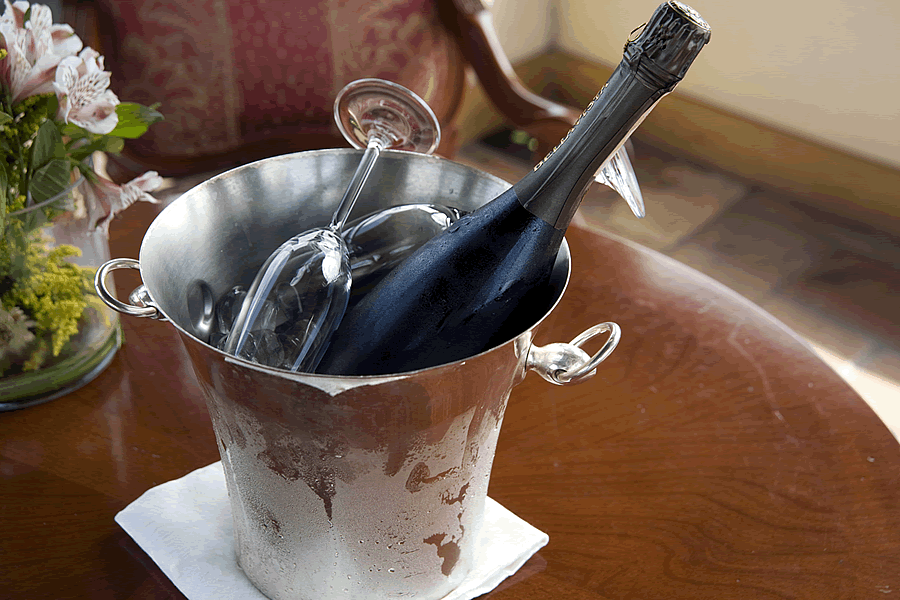 Location Map
Listing Inquiry