gardaland2.jpeg Gardaland
Accessible
Tours
Gardaland Fun Park Wheelchair Accessible Tours Lake Garda Excursions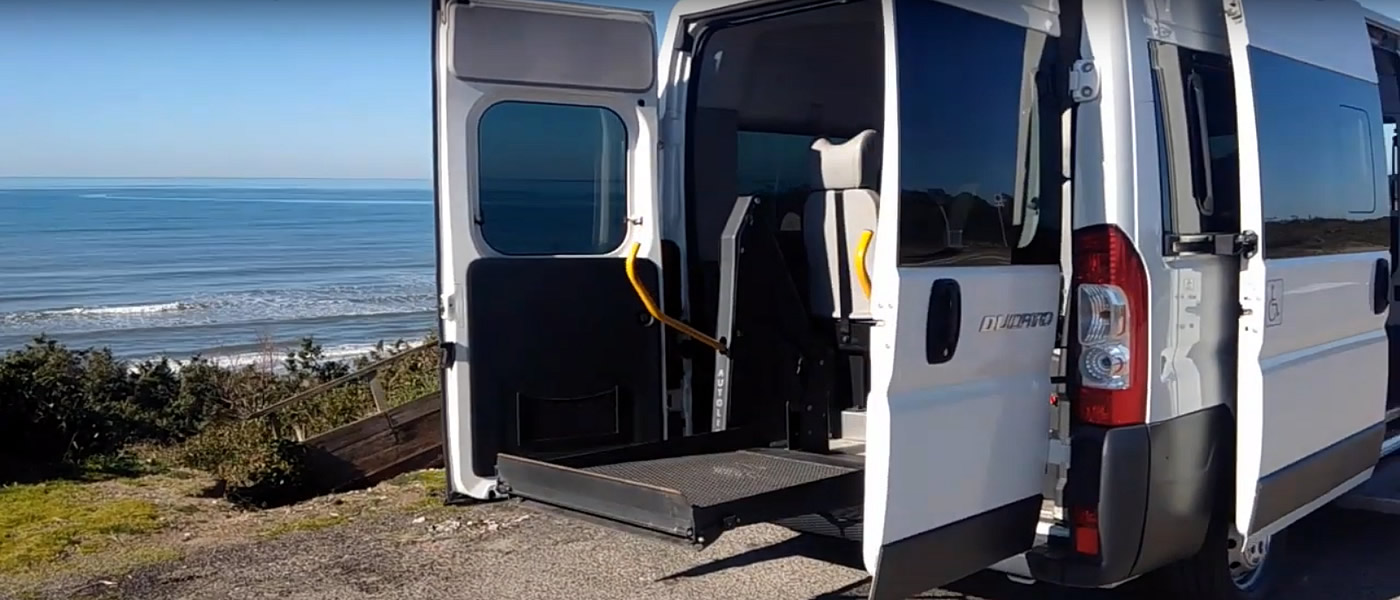 Our Adapted Van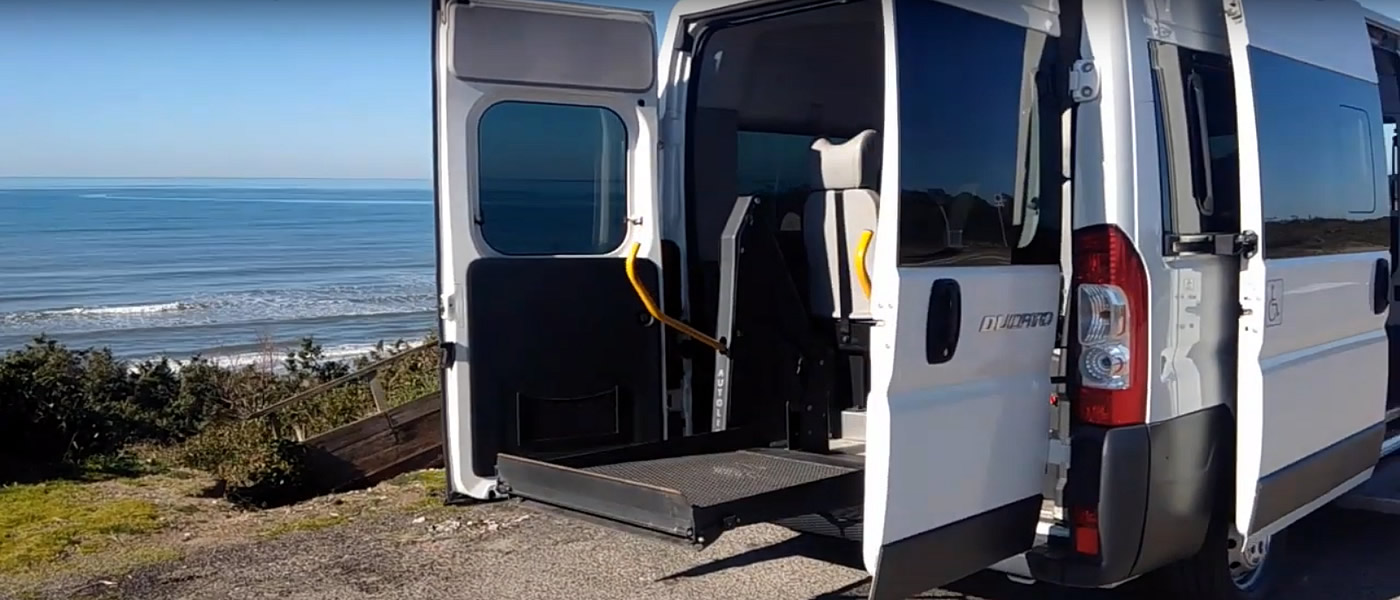 Gardaland Fun Park Wheelchair Accessible Tours
Lake Garda wheelchair friendly accessible Gardaland Fun Park tours is the number 1 amusement park in Italy, the one with the longest history and one of the most important ones at a European Level.
Gardaland is a magical theme park on the banks of majestic Lake Garda.
The amusement park is built upon themed areas reminiscent, through a careful and detailed scenographic reconstruction, of the realms of history and geography, of space and fantasy.
The great variety of attractions and shows is able to satisfy a truly diversified crowd: from early childhood to adolescence all the way to third age, from groups of teenagers to families.
Sitting on the edge of Lake Garda wheelchair friendly accessible Gardaland Fun Park tours is one of Europe's most visited theme parks.
Young children will love a visit to Fantasy Kingdom with its Toy Town and the treehouse of Prezzemolo, the park's main character.
Pass by ancient temples and exotic scenery on the fast flowing Jungle Rapids water ride.
The giant roller coasters can already be seen from afar and each year attract thousands of visitors to the lake shore south of Lazise.
Up the tempo on the exhilarating Blue Tornado roller coaster, one for the more adventurous, which hurtles you through the air at Mach5!
Whatever your age, there's something for you at Italy's leading theme park.
While the park might not have the most defined themed areas, many rides are extensively themed and the park is well maintained.
Lake Garda wheelchair friendly accessible Gardaland Fun Park tours it will take you at least two days to see everything but in July and August, with the long queues, you might even need another day.
With the endless variety of attractions and events, it is able to satisfy the tastes of young and old, making the park a destination suited to the entire family.
After having tried the Jungle Rapids or Blue Tornado thrill rides, you can relax and restore yourself here, enjoying a lavish lunch in an elegant restaurant, or sinking your teeth into a tasty hamburger in one of the many nice fast food places in the park.
Lovers of nature and animals must not miss the dolphin and seal shows.
Lake Garda wheelchair friendly accessible Gardaland Fun Park tours never stops surprising you, offering breathtaking new attractions every year and involving the audience in a magical atmosphere, such as the fantastic medieval tournaments of Camelot, for example.
Booking & Travel
Lake Garda wheelchair friendly accessible Gardaland Fun Park tours unmissable visit at it with our Lake Garda Accessible Tours specifically tailored to wheelchair users, reduced mobility persons and disabled with an adapted van.
Lake Garda Wheelchair Accessible Services
Lake Garda Wheelchair Friendly Accessible Hotels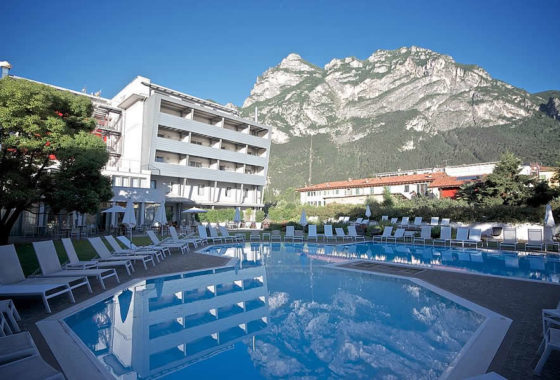 Lake Garda
Trentino Alto-Adige
Lake Garda, Italy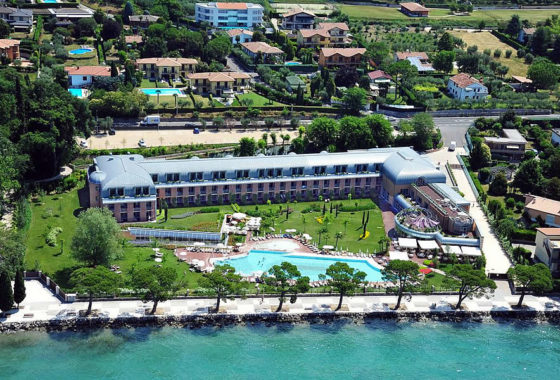 Lake Garda
Malcesine ( Lake Garda )
Veneto, Italy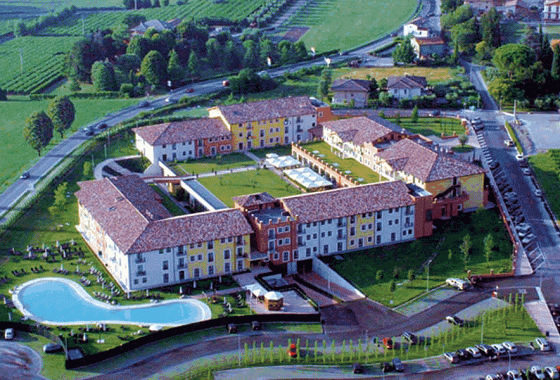 Lake Garda
Lazise ( Lake Garda )
Veneto, Italy
Day - Venice, Tuscany
Sacramento - USA
5th May 2022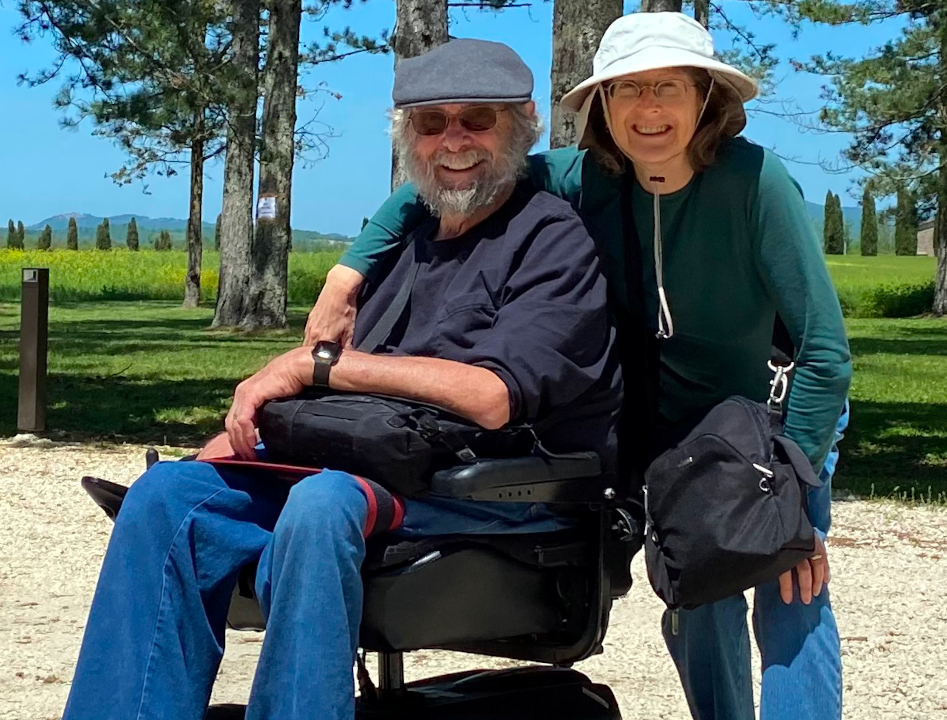 Vincenzo is superb in every way. He is extremely thorough, conscientious and honest ...
Samuel & Watkiss - Sicily
Samuel & Watkiss Families
Merton - UK
21st September 2021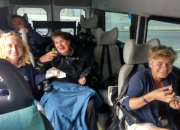 Birgisdottir - Milan
Akureyri - Iceland
15th September 2021 I contacted Accessible Italian Holiday with a very short notice about a transfer from ...
Bonelli - Umbria
Gozo - Malta
13rd September 2021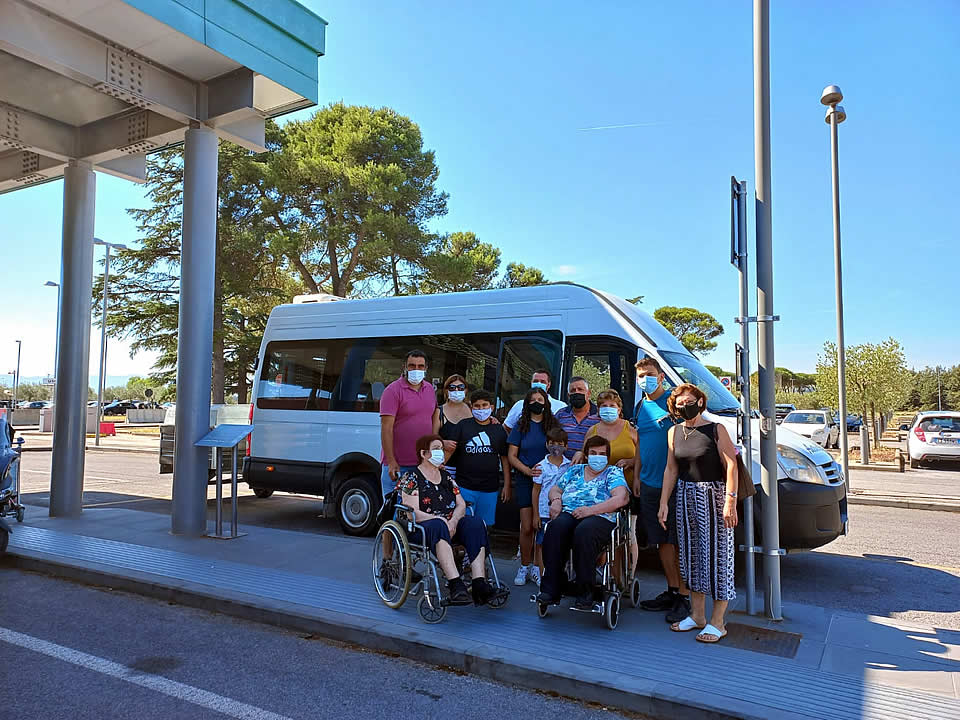 Reifein - Pisa
Atlanta - USA
16th August 2021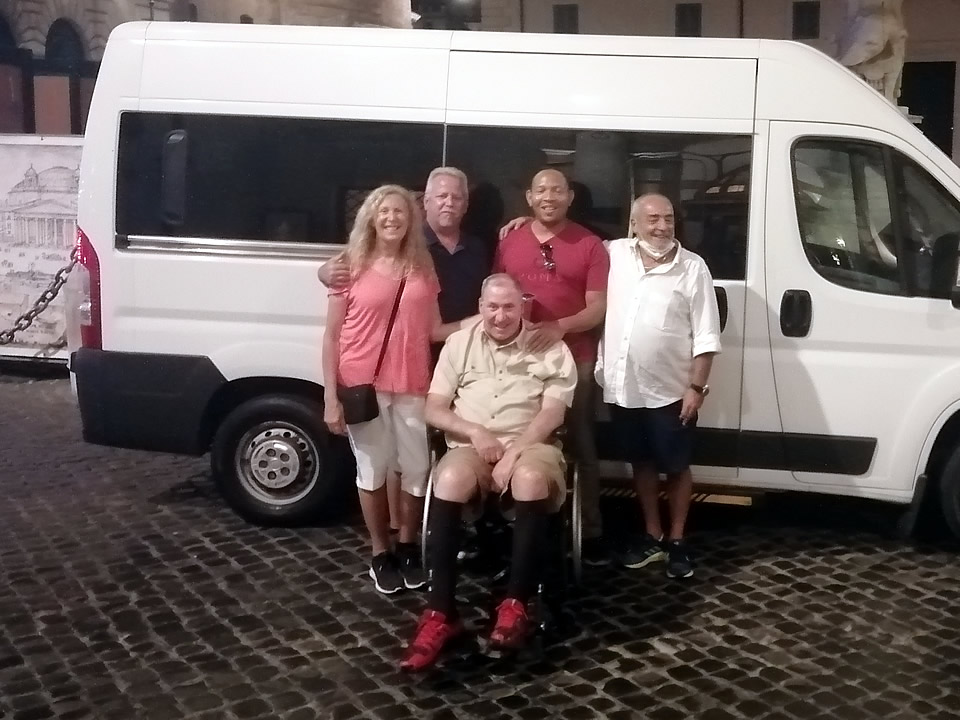 Thompson - Sicily
Triq I Assedju - Malta
20th October 2020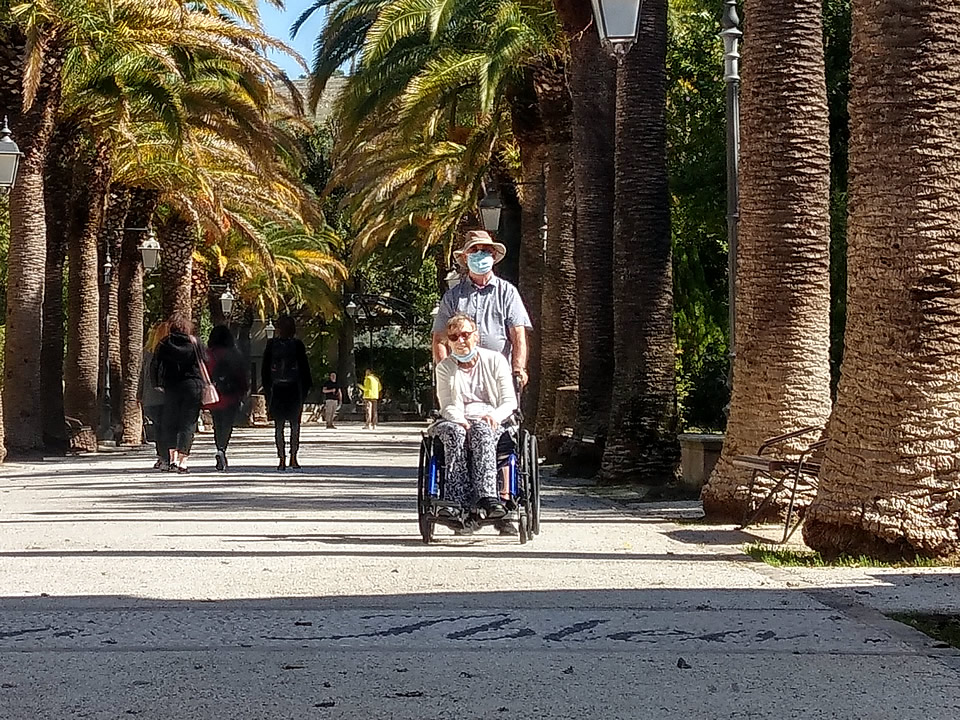 The service provided by Accessible Italian Holiday was exceptional. Vincenzo who ...
Brabant - Naples
Sainte-Catherine - France
29th June 2020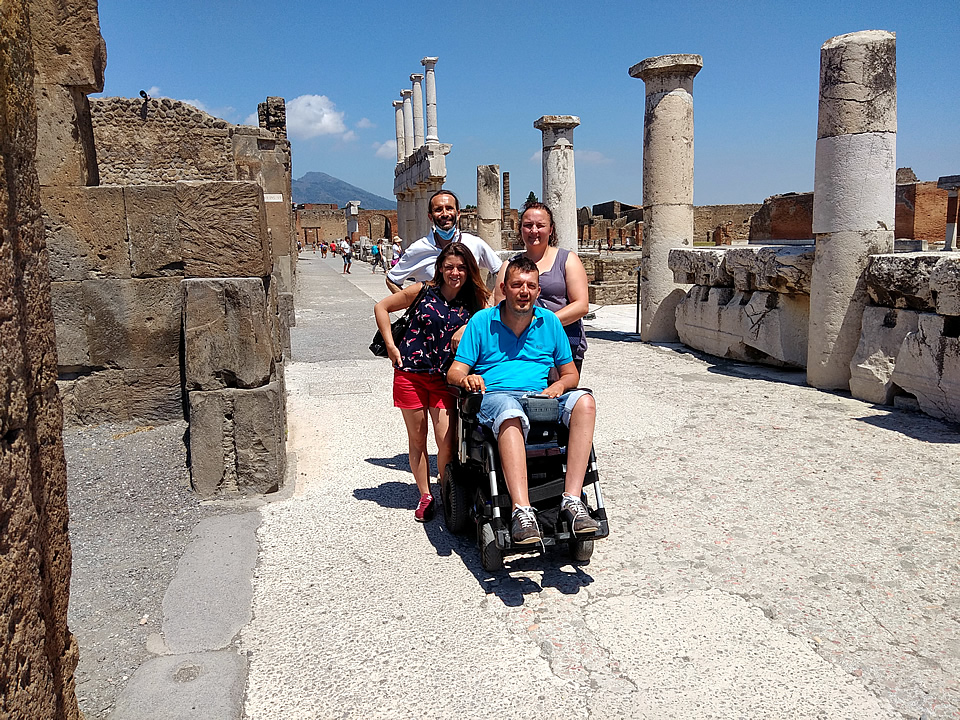 Prydun - Sicily
Hereford - UK
8th March 2020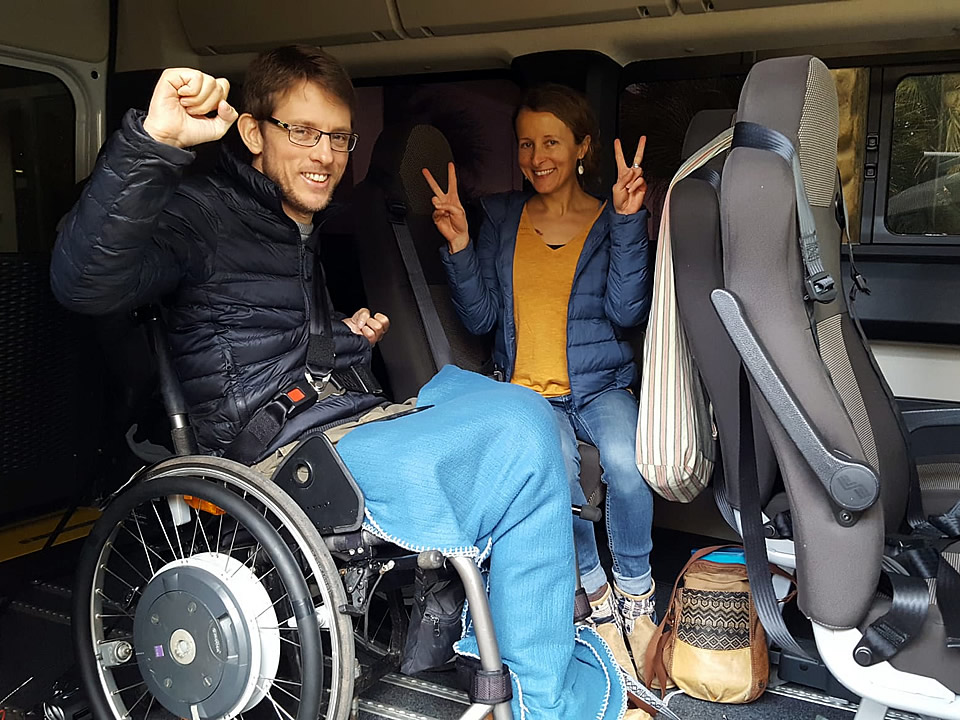 My husband ( who has a spinal cord injury and can't walk ) needed to make a last ...
Rudyk - Sorrento
New York - USA
31st October 2019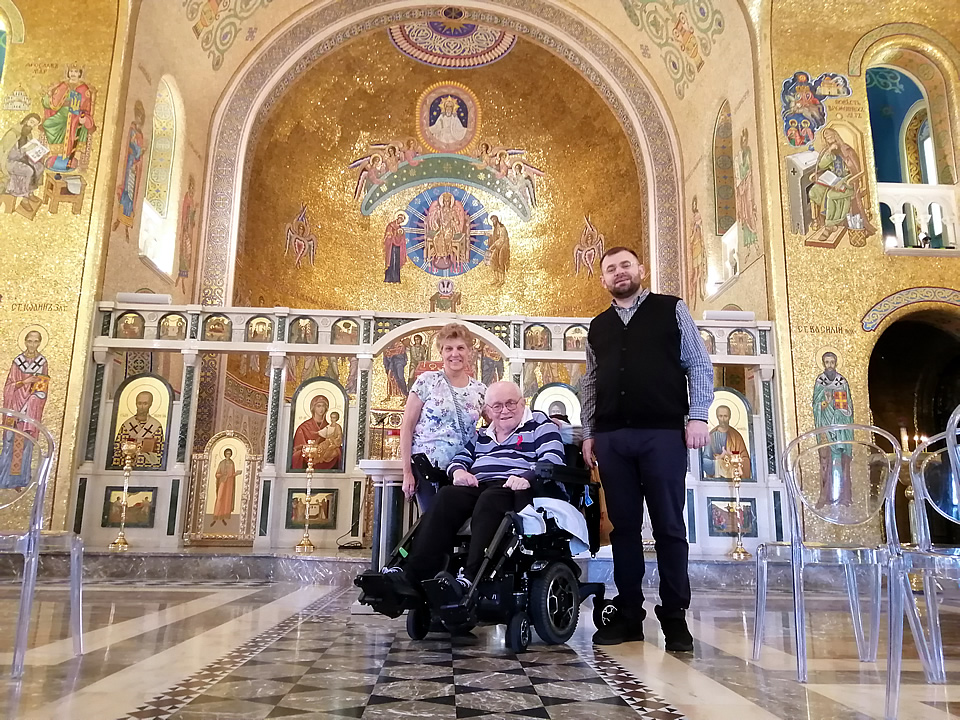 Molski- Sicily
Arizona - USA
19th September 2019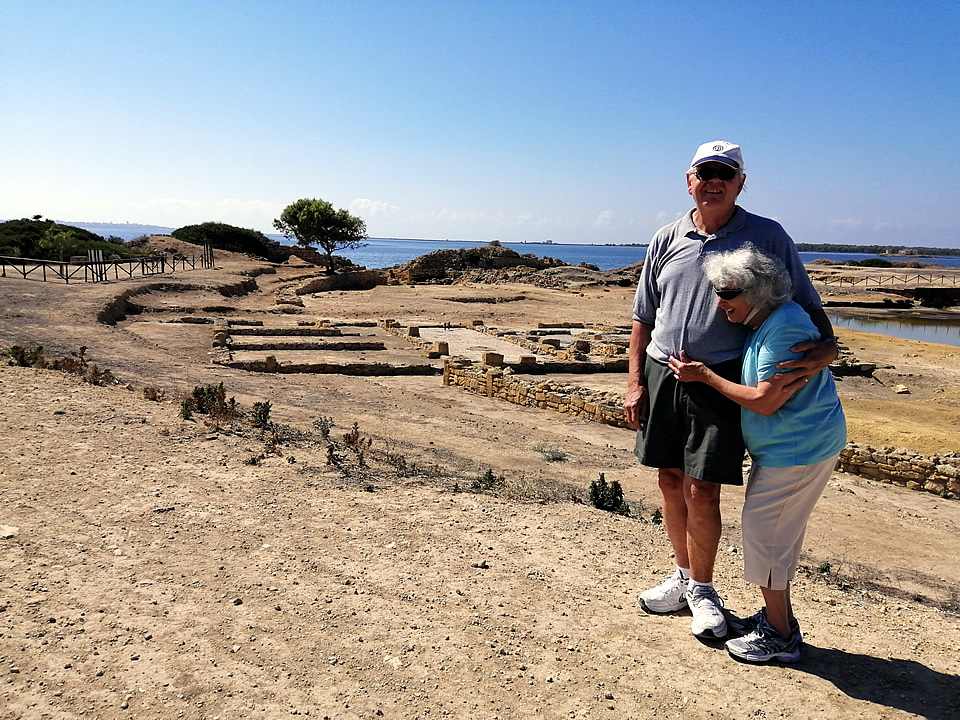 Enzo is a delight to work with. Made helpful suggestions that improved are overall ...
Burns - Bologna
Alpharetta - USA
5th August 2019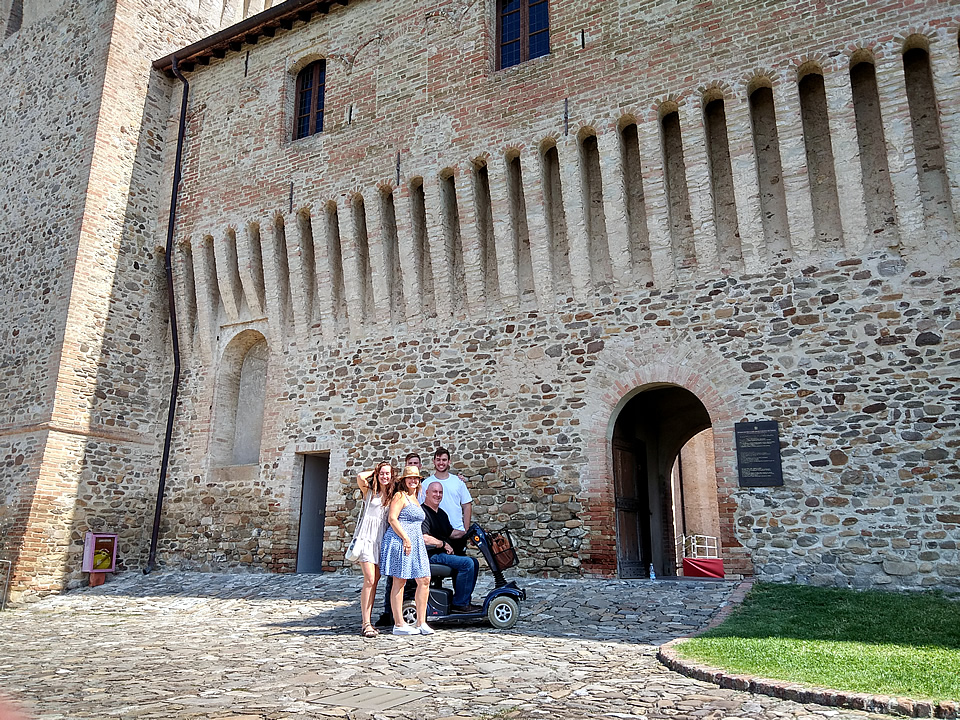 Jones - Rome
Melbourne - Australia
25th July 2019 Raaber - Venice, Lake Como, Florence
Tropiano - Umbria
Philadephia - USA
30th May 2019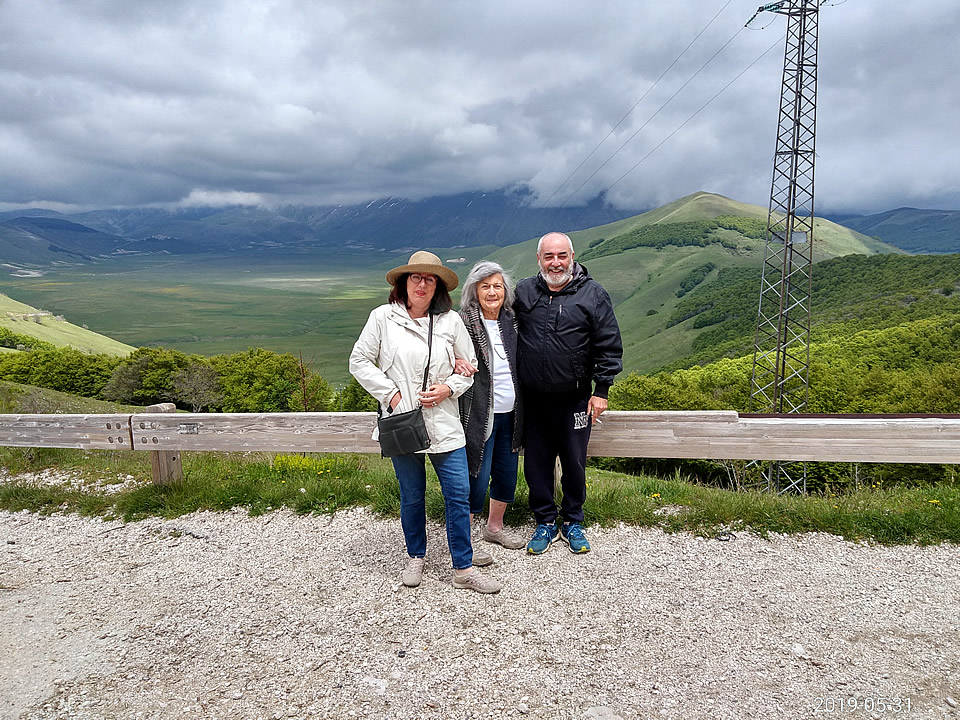 Stapley - Tuscany
Blue Mountains - Australia
17th May 2019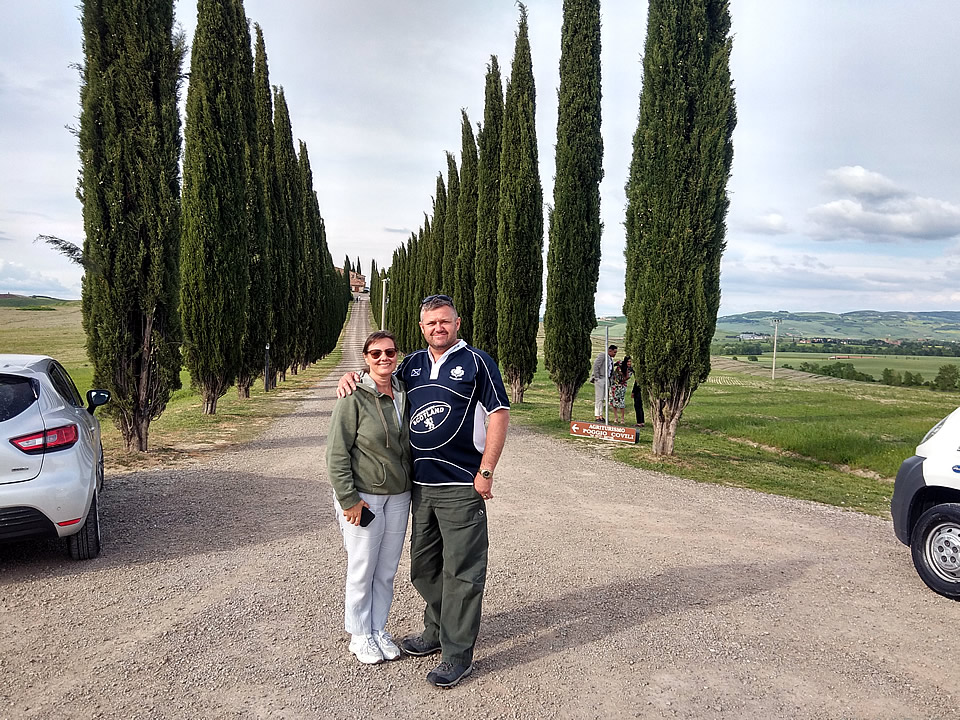 We booked two trips with Enzo, he was wonderful. At all times he made sure we got ...
Carreras - France, Swiss & Italy
Miami- USA
26th March 2019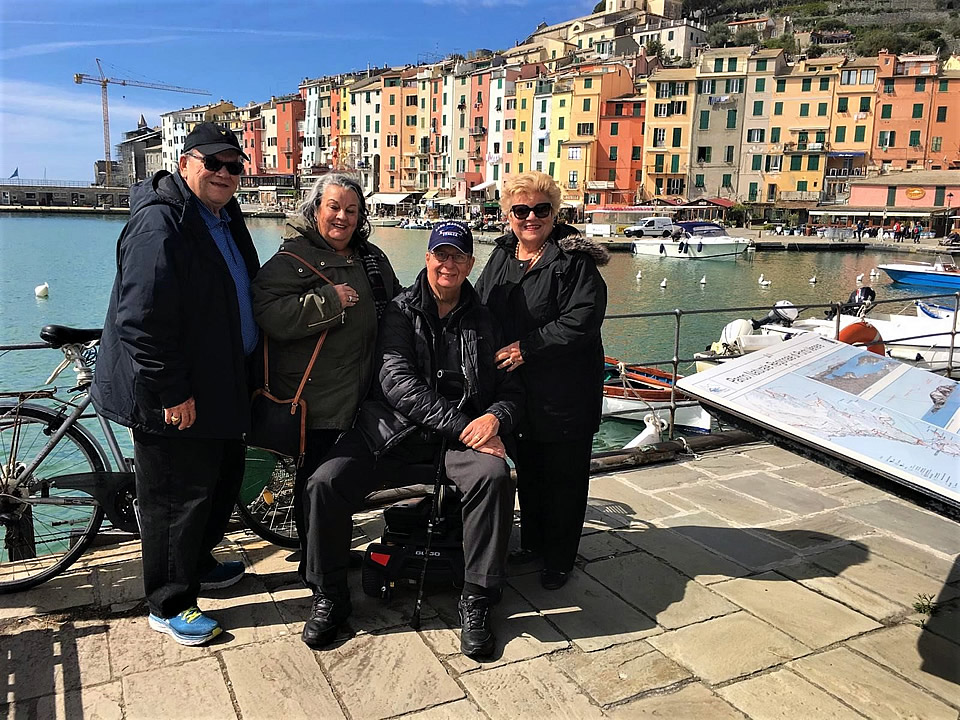 Whittle - Apulia
Cheltenham- UK
19th October 2018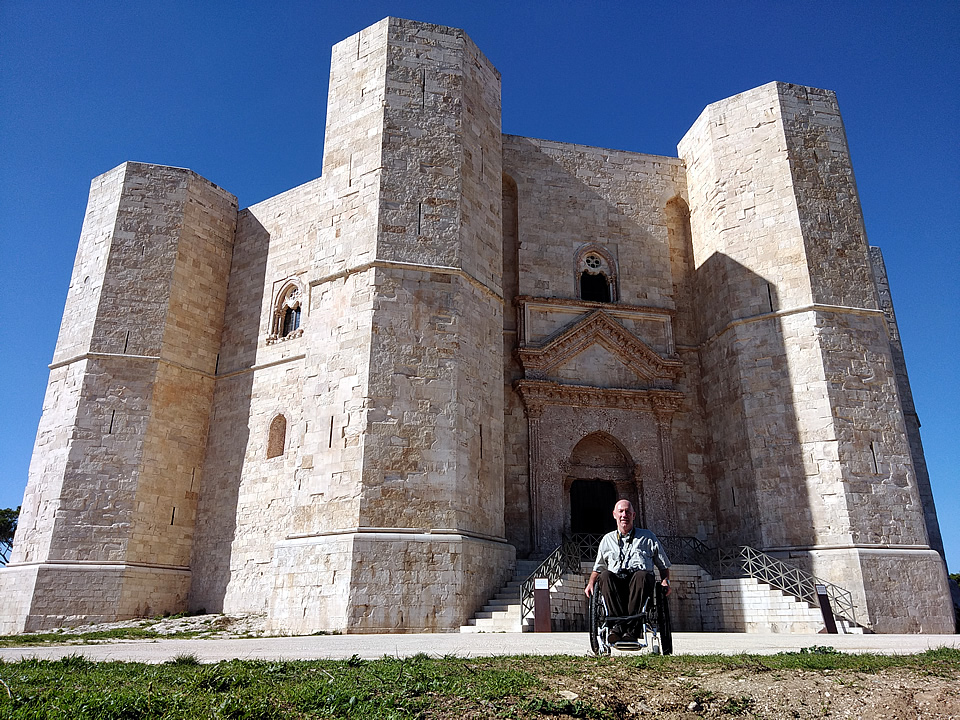 Scheer & Mallett - Apulia
Illinois- USA
5th October 2018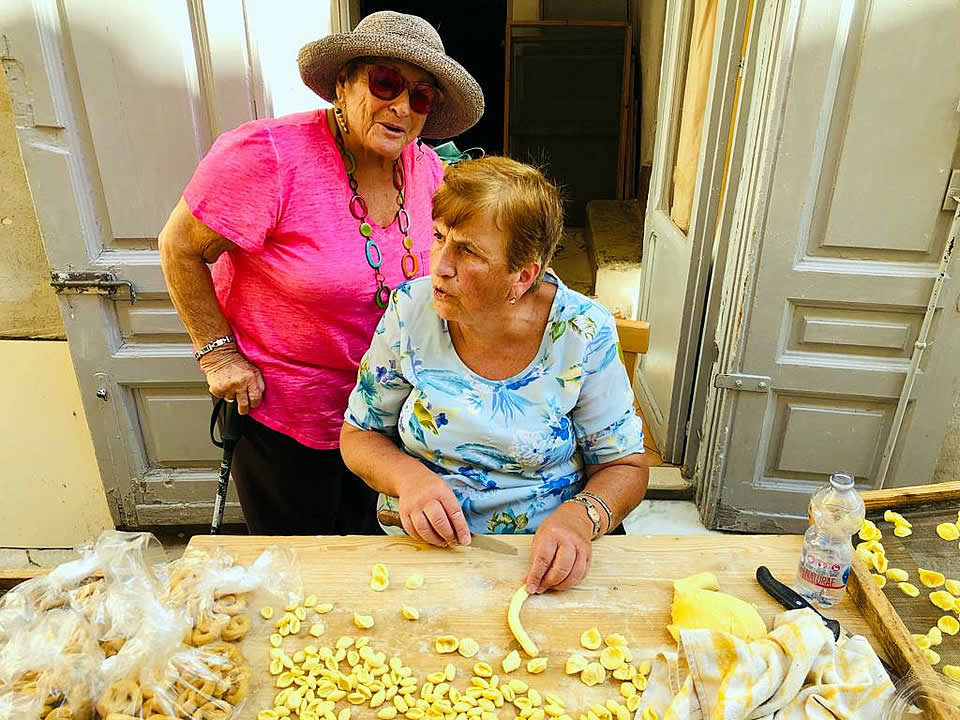 Thank you for a FABULOUS trip. We had so much fun. You were so kind , helpful and ...
Totta - Rome
Long Beach - USA
4th October 2018 Our guide was not only an excellent and reliable driver who met us on time ...
Pieples - Venice Rome Apulia
Miami- USA
14th September 2018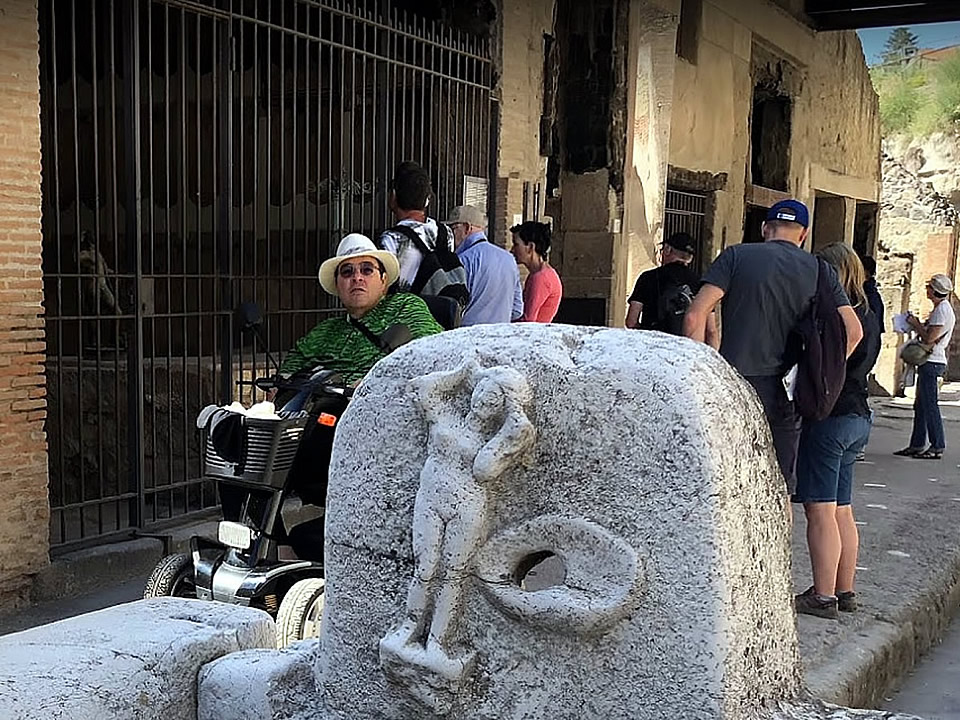 Our family of 4 had a wonderful trip because of Accessible Italian Holidays. Here ...