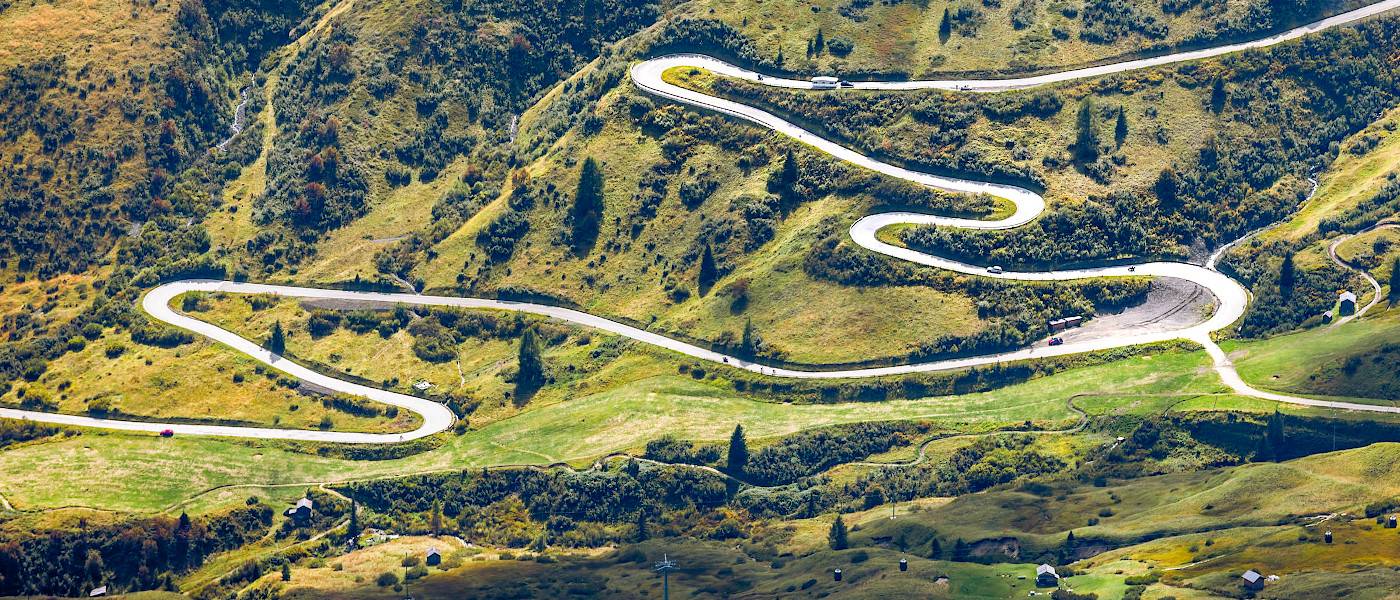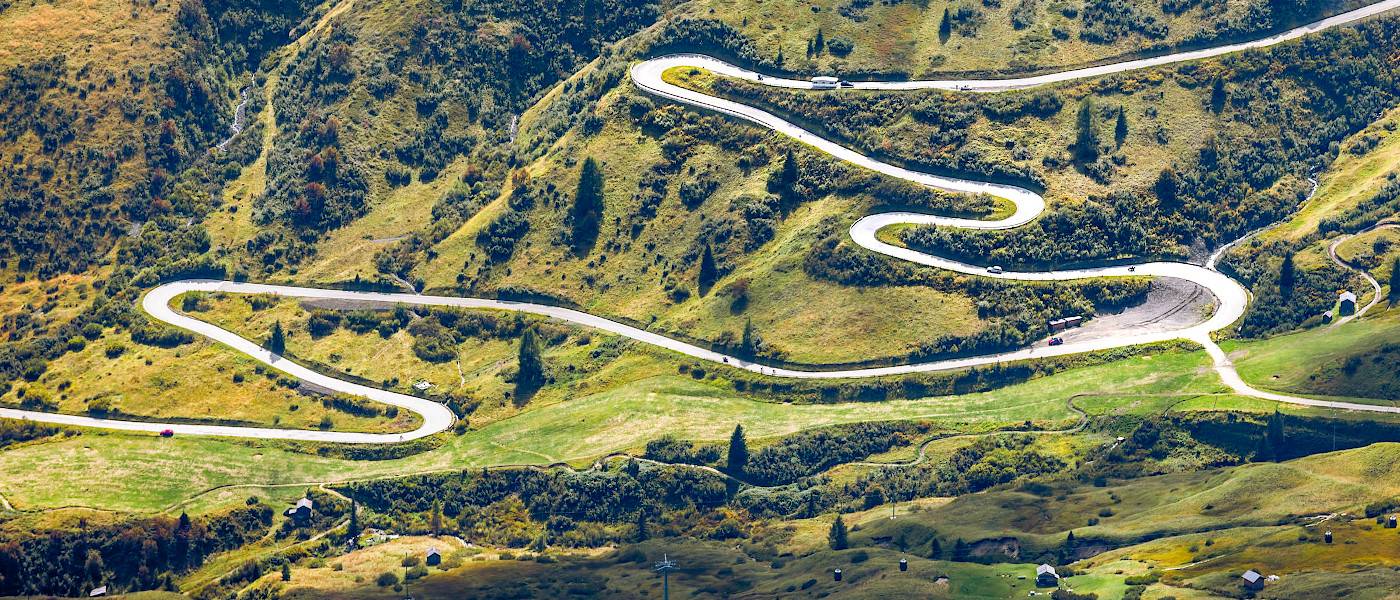 Canazei Wheelchair Accessible Tours
Canazei Wheelchair Accessible Tours
Canazei Wheelchair Accessible Tours Trentino Excursions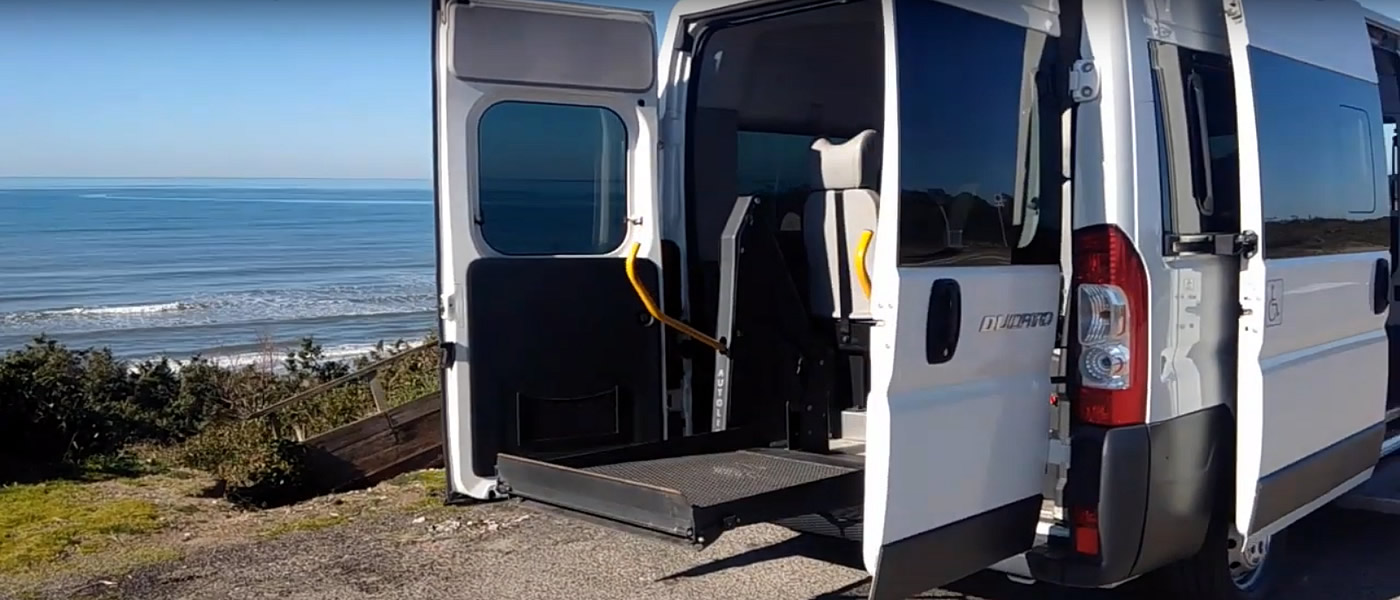 Our Adapted Van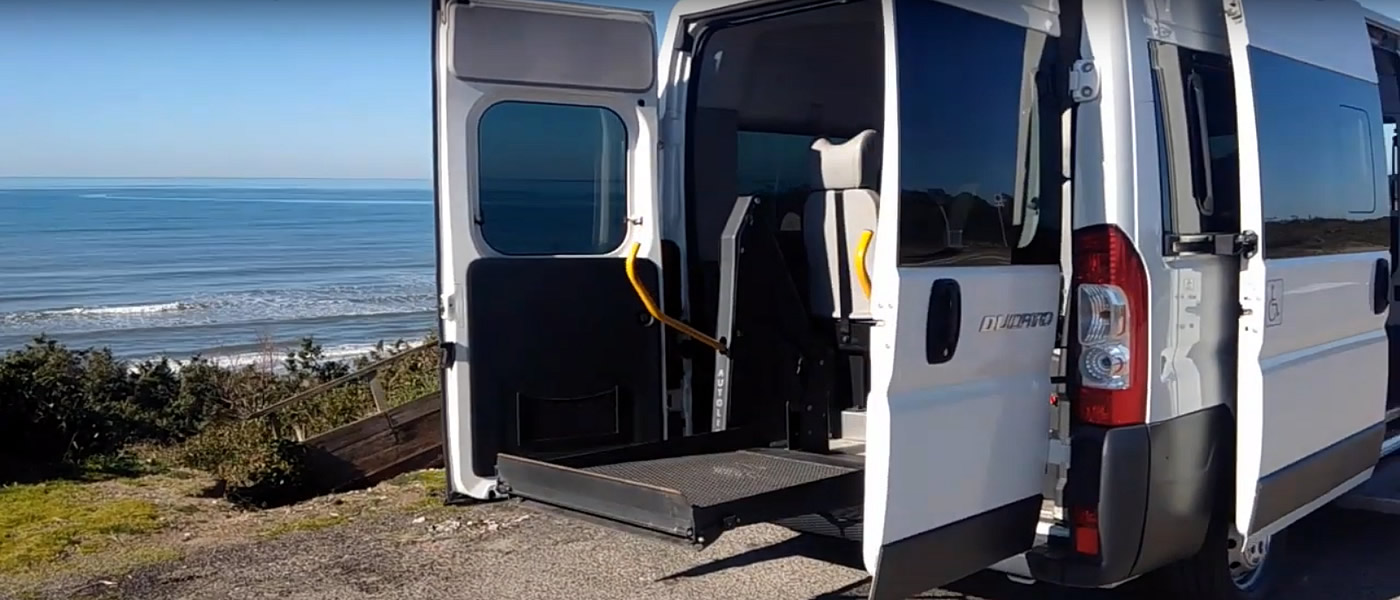 Canazei Wheelchair Accessible Tours
Canazei, is without a doubt one of the treasures of the province of Trento, located in a magnificent, stretches from the north-east of the region Trentino up to the border of the province of Bolzano ( Alto Adige ) and Belluno ( Veneto ), lush hollow on the northern border of Val di Fassa.
At 1,465 metres above sea level, it is one of the thirty highest towns in Italy and the highest of the villages in the valley. Its excellent location, history and long tradition of hospitality have made it one of the most famous destinations in The Dolomites.
It is considered the winter sports capital of Val di Fassa, especially thanks to its strategic position in the midst of the peaks of Sassolungo and Sella Group, and Marmolada which is Lake Carezza disabled accessible tours traveling Canazei a famous UNESCO world heritage site.
During summer the town is filled with a special atmosphere thanks to some events such as "Te anter i Tobié" and the "Gran Festa da d'Istà" which liven up village life with music, dancing, local dishes and traditional costumes.
Along with another 18 municipalities, Canazei forms part of a very unique area: Ladinia, where the minority group of Ladin speakers live.
As a matter of fact, the local people speak Ladin in Canazei, just like the rest of the Val di Fassa and the area around the Sella massif.
Tourists cannot help but notice the peculiar dialect and culture.
Traces of its singularity and ancient history are immediately visible both in the architecture and when listening to the locals' conversations, or even better, by getting involved with local life and folk celebrations.
The local inhabitants are very attached to their traditions and keen to protect their customs and habits.
Therefore there are a huge number of performances and celebrations aimed at handing down and raising awareness of the Ladin Culture and customs.
Lake Carezza disabled accessible tours traveling Canazei and its characteristic unspoilt nature, the warm hospitality of the locals and many hotels that offer all sorts of entertainment for all ages, make Canazei the ideal destination for a fun, sporty and relaxing holiday, whether in winter or summer.
Located on a grassy saddle that separates the Sassolungo from the Sella Group, Sella Pass links Val di Fassa to Val Gardena along 12 km main road no. 242, connecting the mountain pass to Canazei.
One of the most famous passes of The Dolomites, it is overlooked by the majestic Sella Towers and by the Mesules barrier.
Unforgettable is the view over the Sassolungo group, at an altitude of 3,181 metres.
Just next to Canazei there is the Passo Sella is the top of the pass at an altitude of 2240 metres above sea level.
Before reaching the top of the Passo Sella, can see fabulous scenery of cows grazing on the green meadows and on the Mountain sides, plus The Dolomites.
Booking & Travel
Lake Carezza disabled accessible tours traveling Canazei unmissable visit at it with our Lake Carezza Accessible Tours specifically tailored to wheelchair users, reduced mobility persons and disabled with an adapted van.
Italian Northern Lakes Wheelchair Accessible Services
Italian Northern Lakes Wheelchair Friendly Hotels
Day - Venice, Tuscany
Sacramento - USA
5th May 2022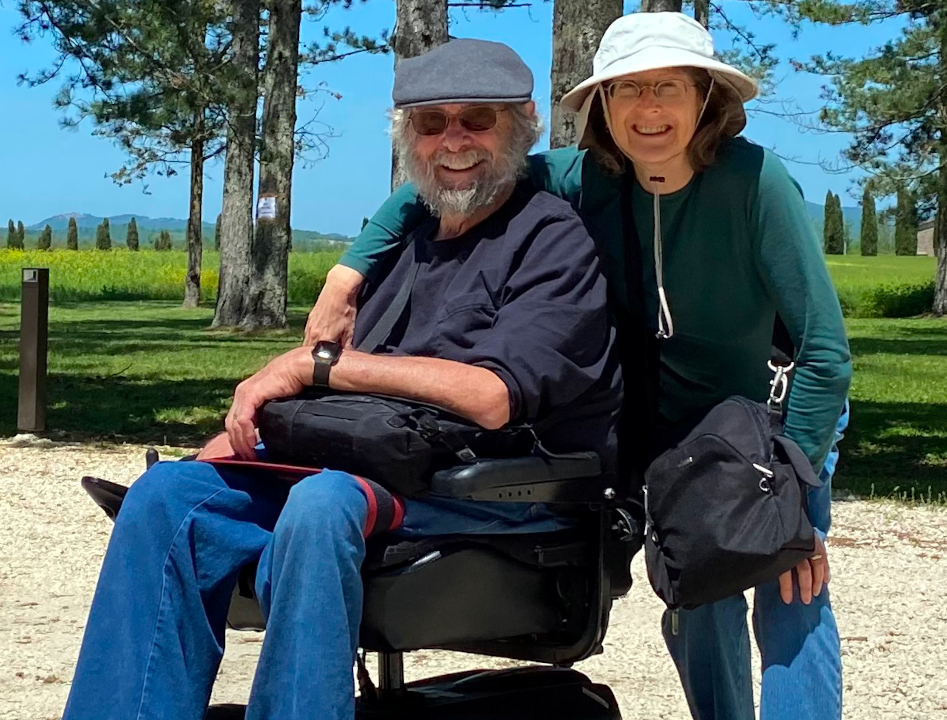 Vincenzo is superb in every way. He is extremely thorough, conscientious and honest ...
Samuel & Watkiss - Sicily
Samuel & Watkiss Families
Merton - UK
21st September 2021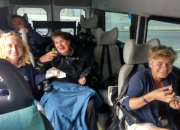 Birgisdottir - Milan
Akureyri - Iceland
15th September 2021 I contacted Accessible Italian Holiday with a very short notice about a transfer from ...
Bonelli - Umbria
Gozo - Malta
13rd September 2021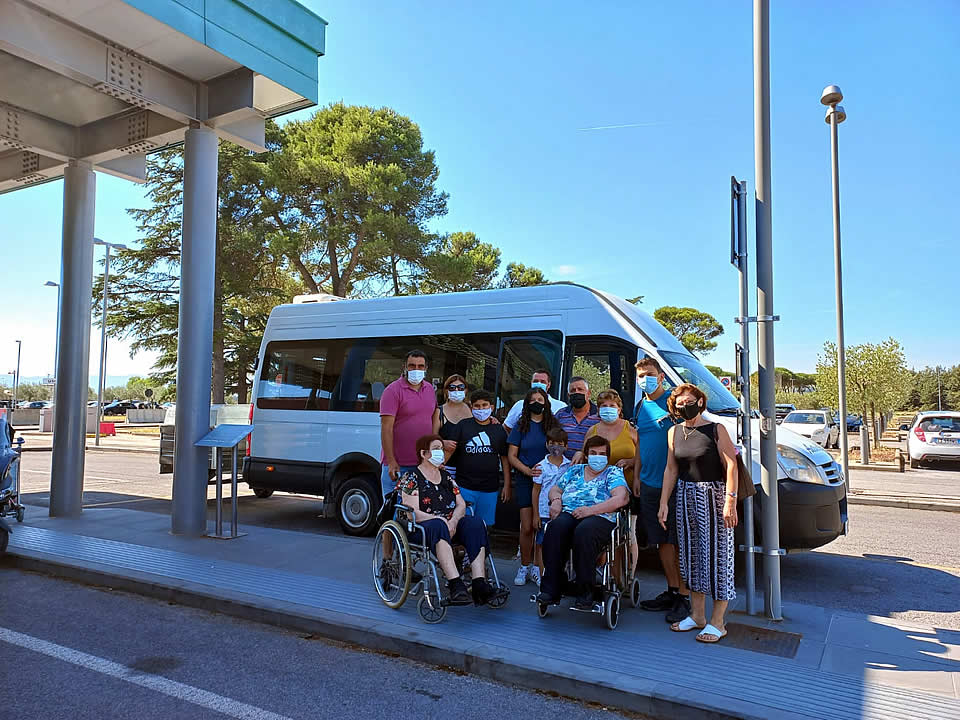 Reifein - Pisa
Atlanta - USA
16th August 2021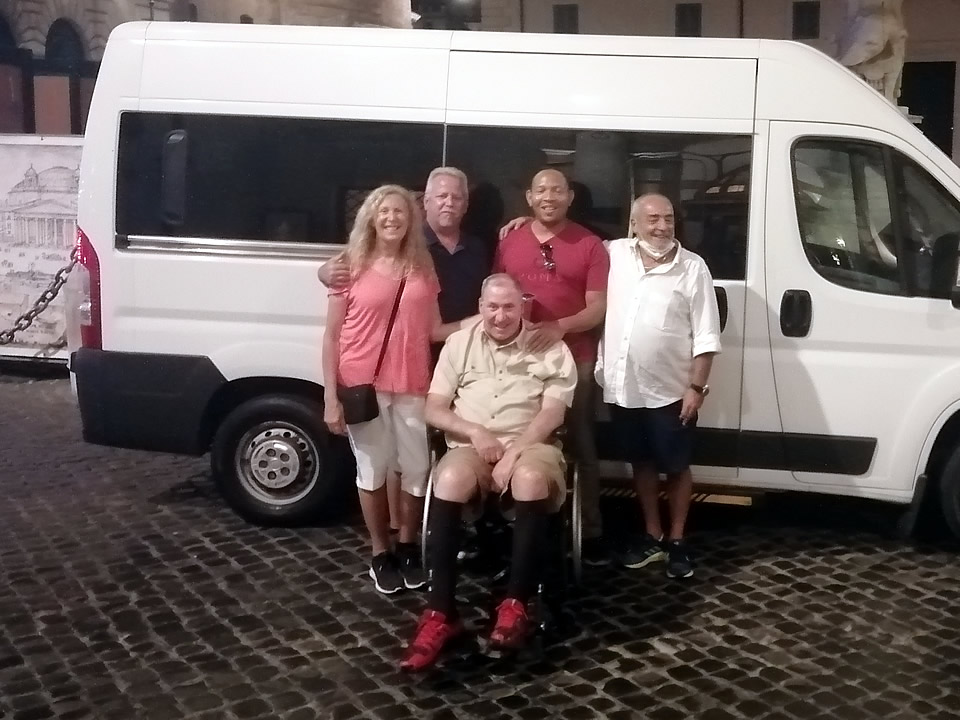 Thompson - Sicily
Triq I Assedju - Malta
20th October 2020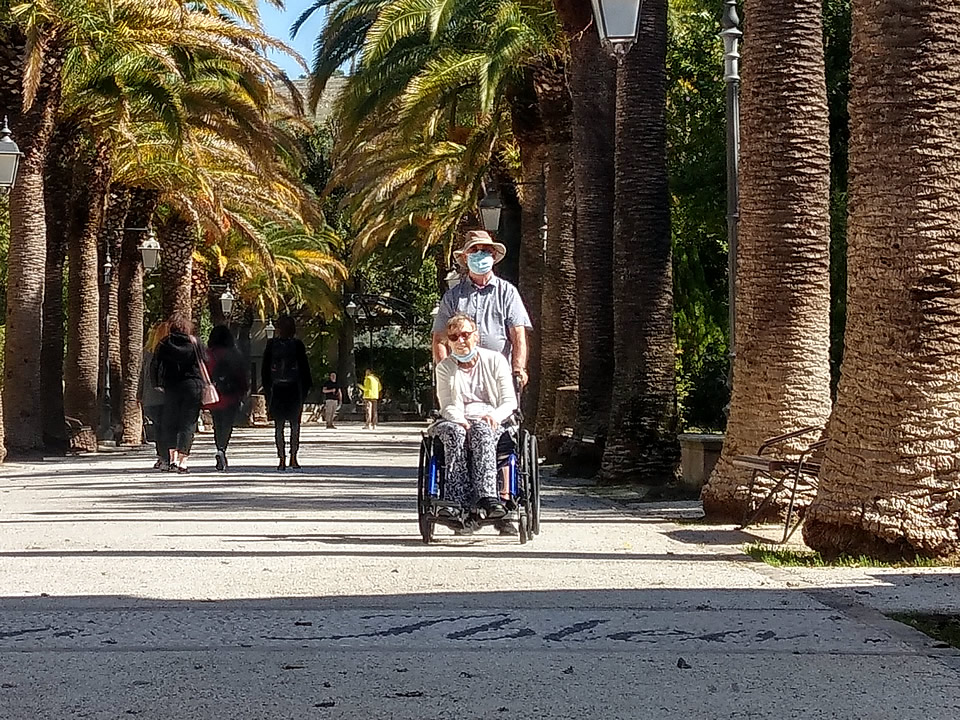 The service provided by Accessible Italian Holiday was exceptional. Vincenzo who ...
Brabant - Naples
Sainte-Catherine - France
29th June 2020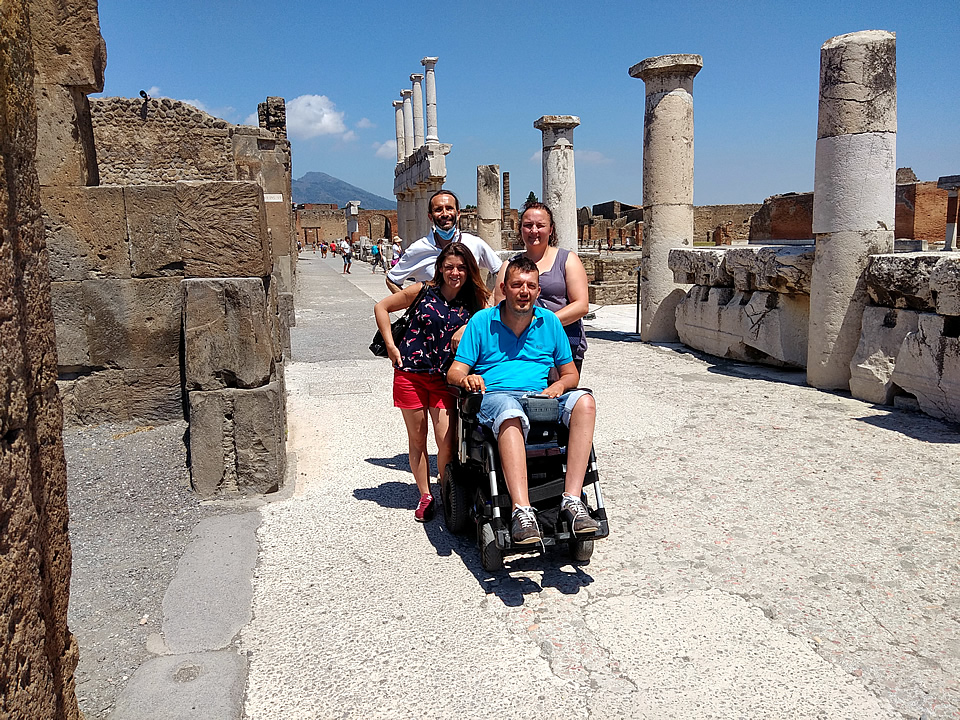 Prydun - Sicily
Hereford - UK
8th March 2020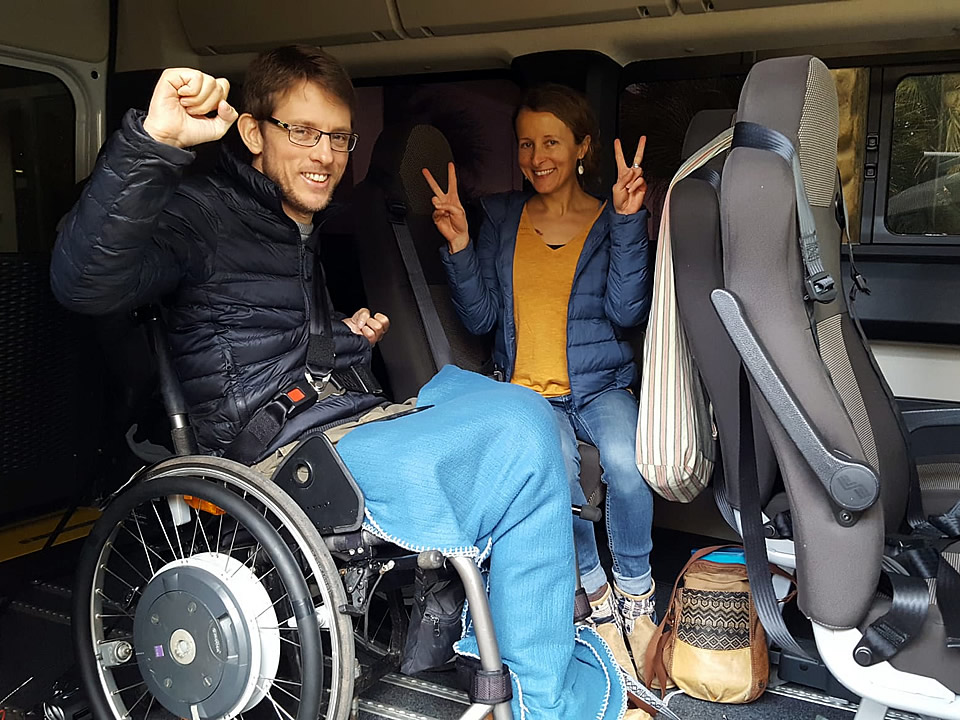 My husband ( who has a spinal cord injury and can't walk ) needed to make a last ...
Rudyk - Sorrento
New York - USA
31st October 2019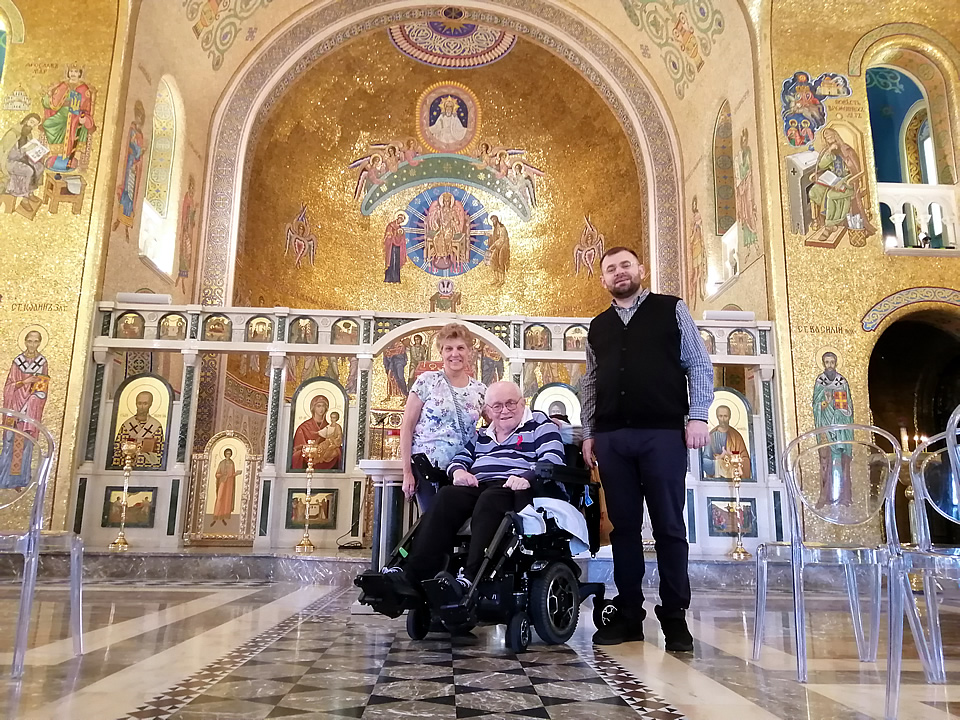 Molski- Sicily
Arizona - USA
19th September 2019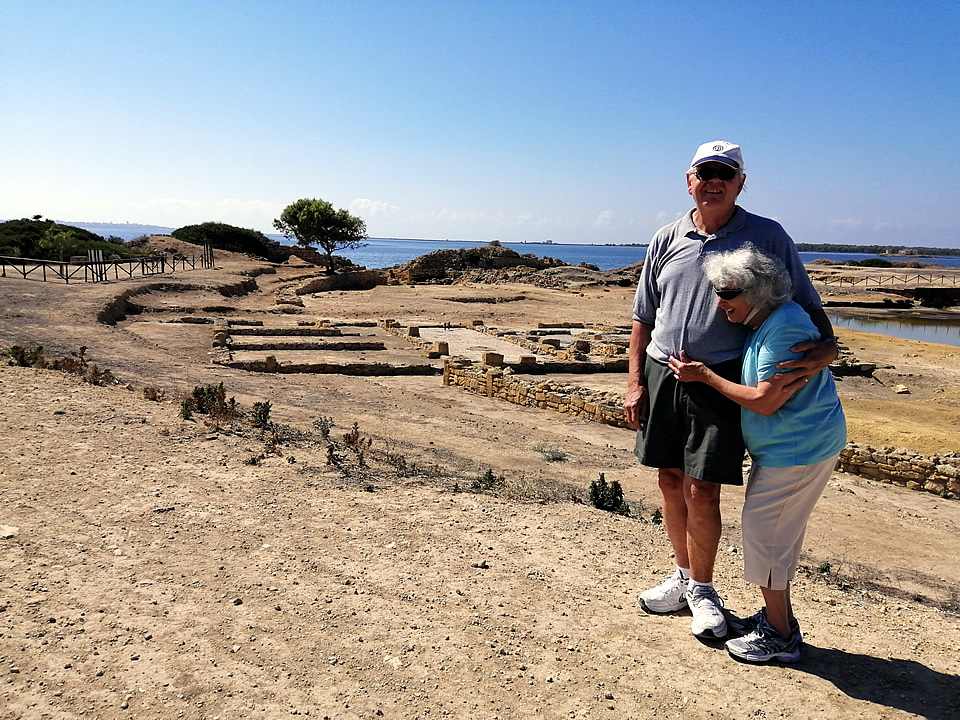 Enzo is a delight to work with. Made helpful suggestions that improved are overall ...
Burns - Bologna
Alpharetta - USA
5th August 2019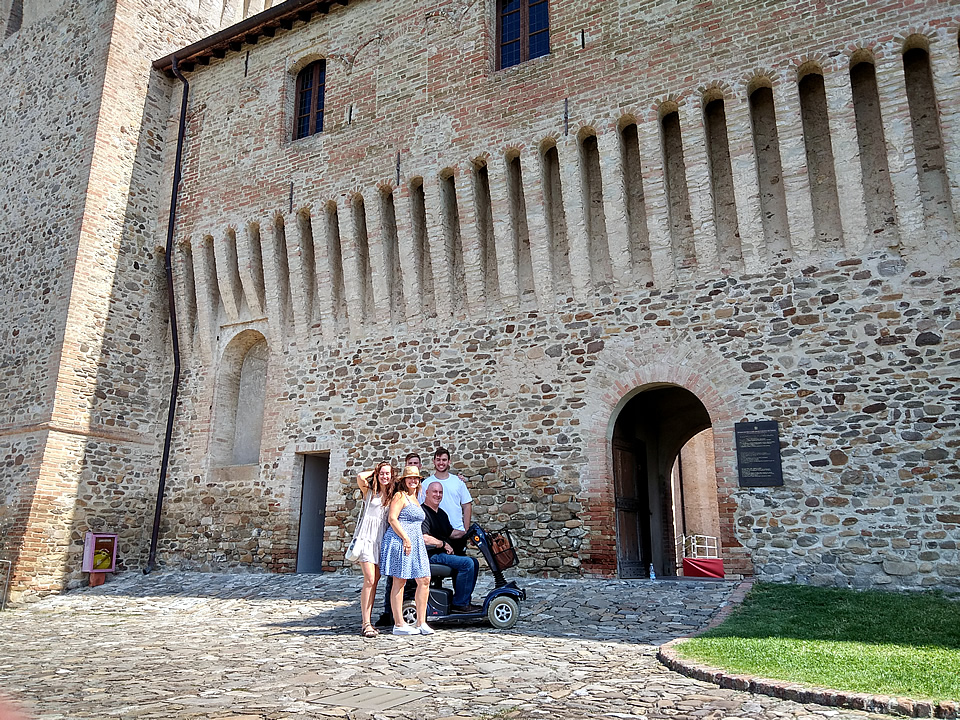 Jones - Rome
Melbourne - Australia
25th July 2019 Raaber - Venice, Lake Como, Florence
Tropiano - Umbria
Philadephia - USA
30th May 2019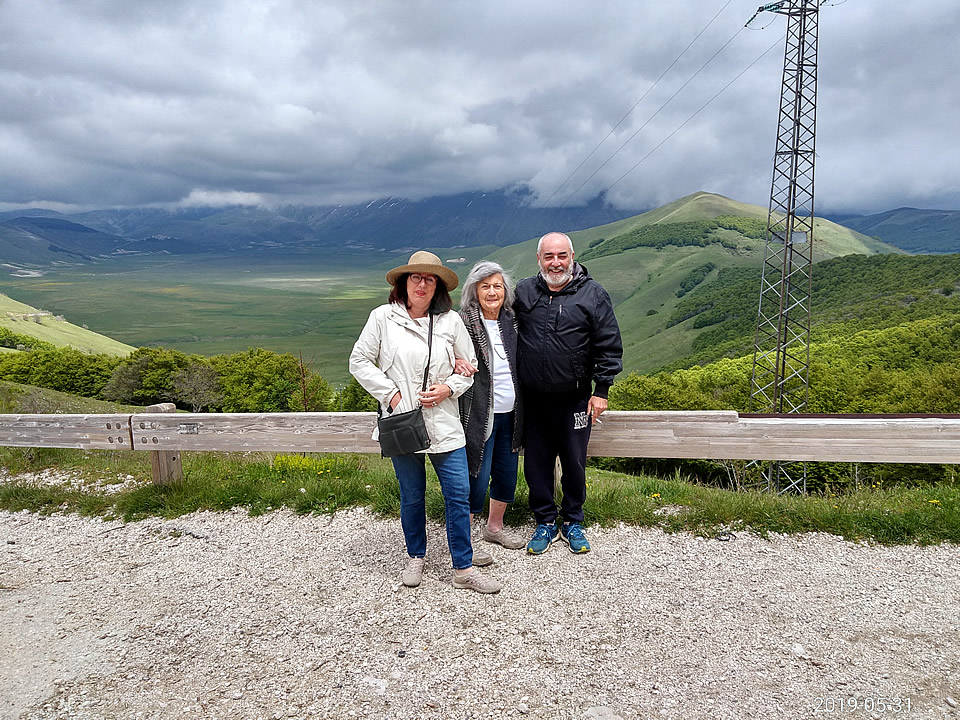 Stapley - Tuscany
Blue Mountains - Australia
17th May 2019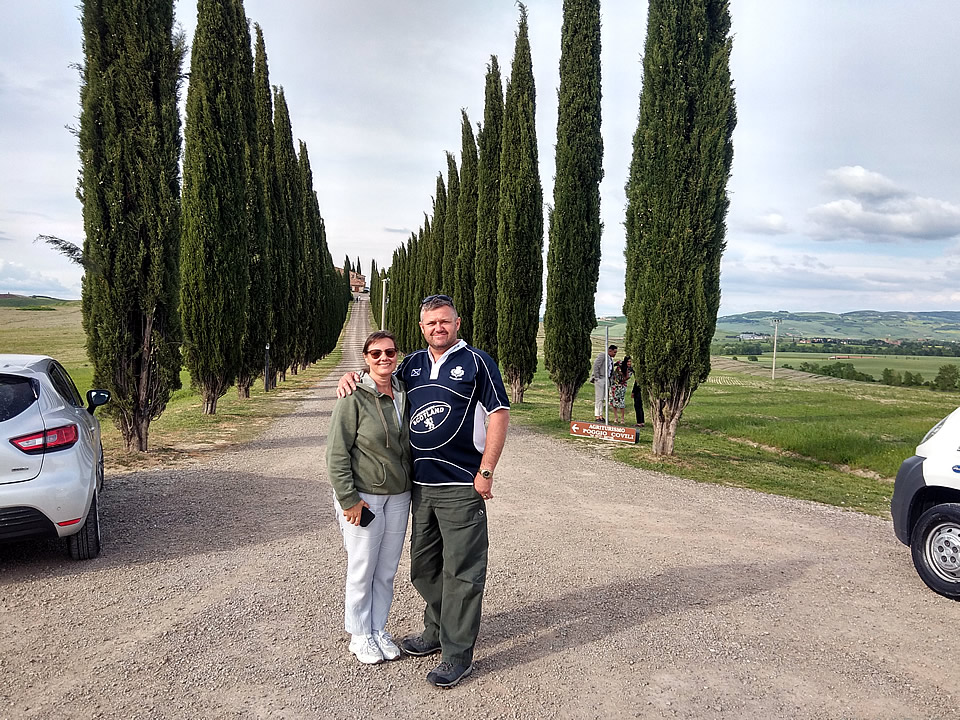 We booked two trips with Enzo, he was wonderful. At all times he made sure we got ...
Carreras - France, Swiss & Italy
Miami- USA
26th March 2019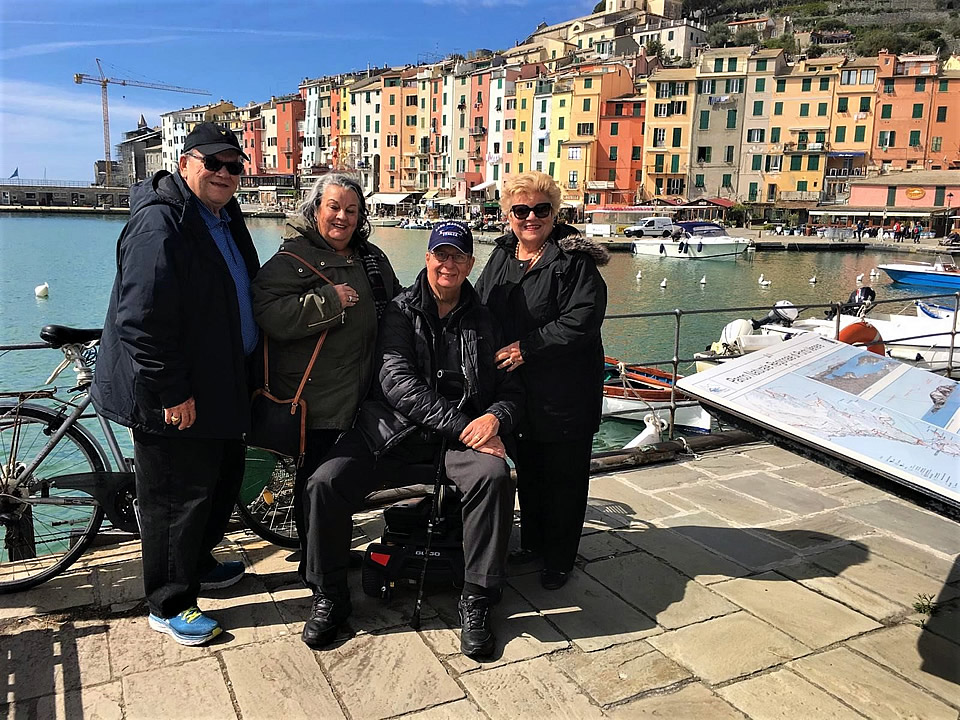 Whittle - Apulia
Cheltenham- UK
19th October 2018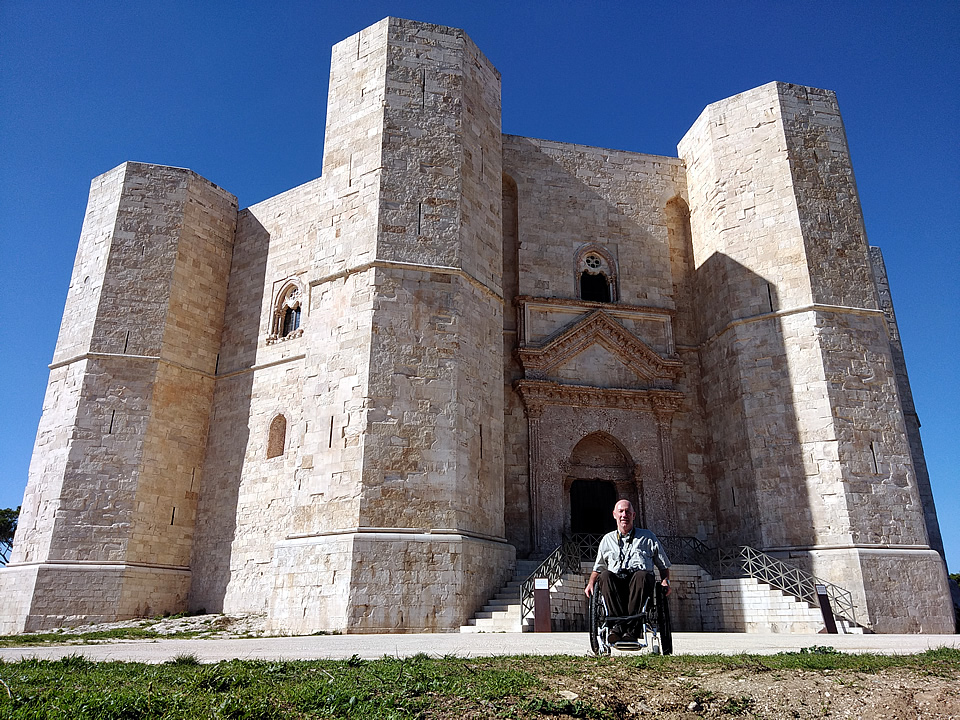 Scheer & Mallett - Apulia
Illinois- USA
5th October 2018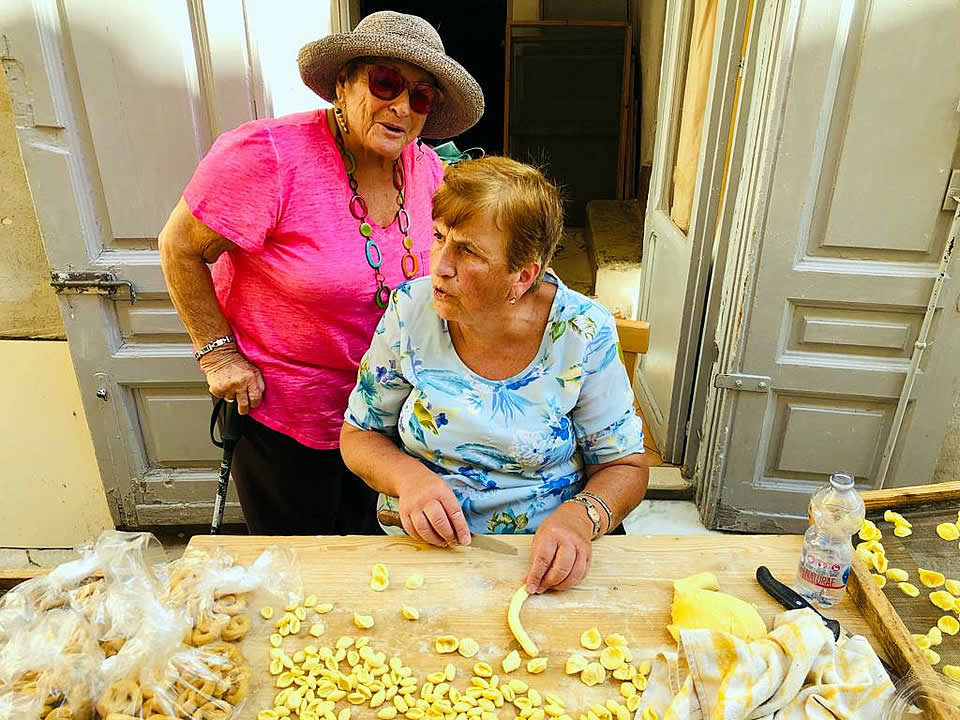 Thank you for a FABULOUS trip. We had so much fun. You were so kind , helpful and ...
Totta - Rome
Long Beach - USA
4th October 2018 Our guide was not only an excellent and reliable driver who met us on time ...
Pieples - Venice Rome Apulia
Miami- USA
14th September 2018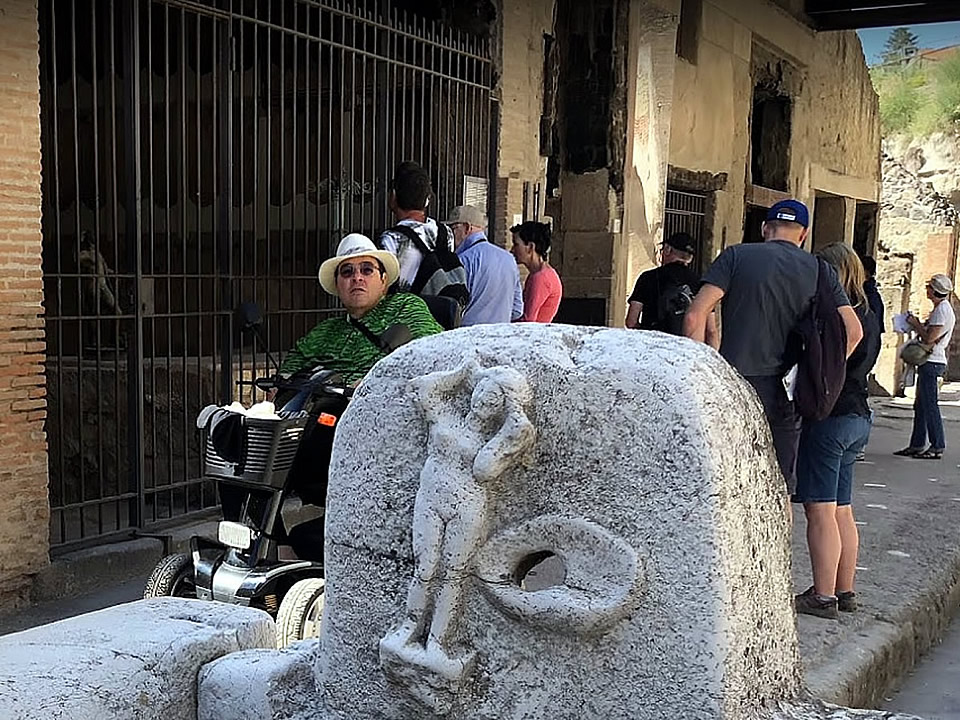 Our family of 4 had a wonderful trip because of Accessible Italian Holidays. Here ...