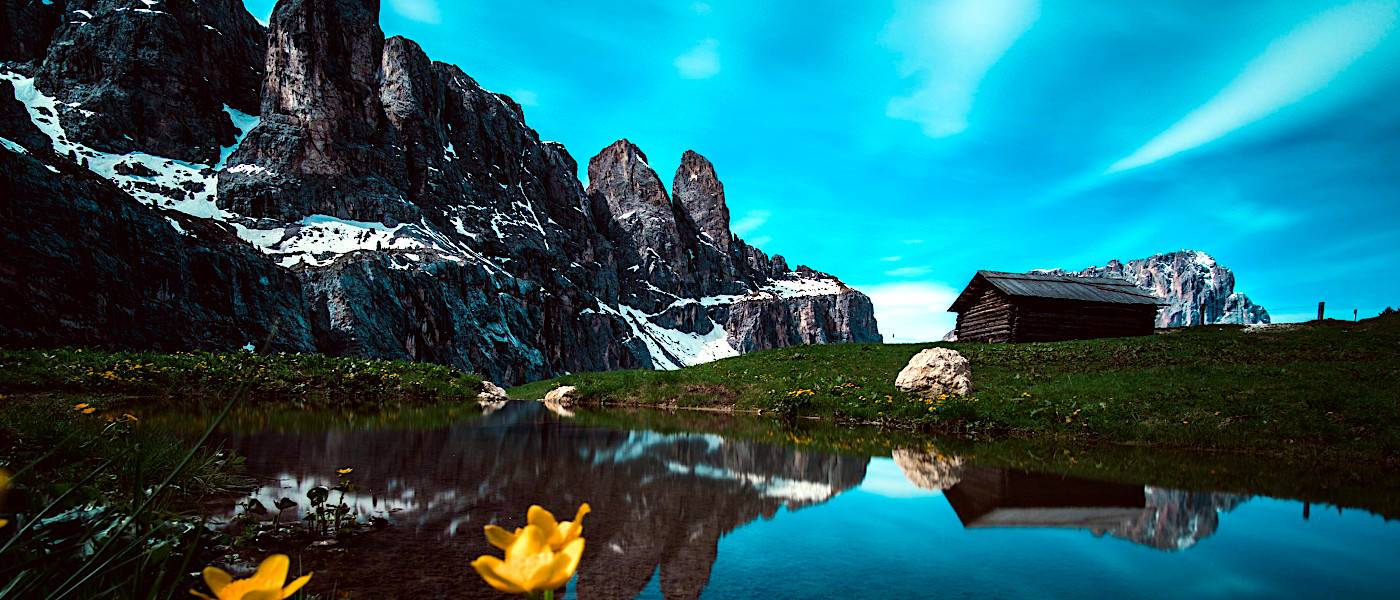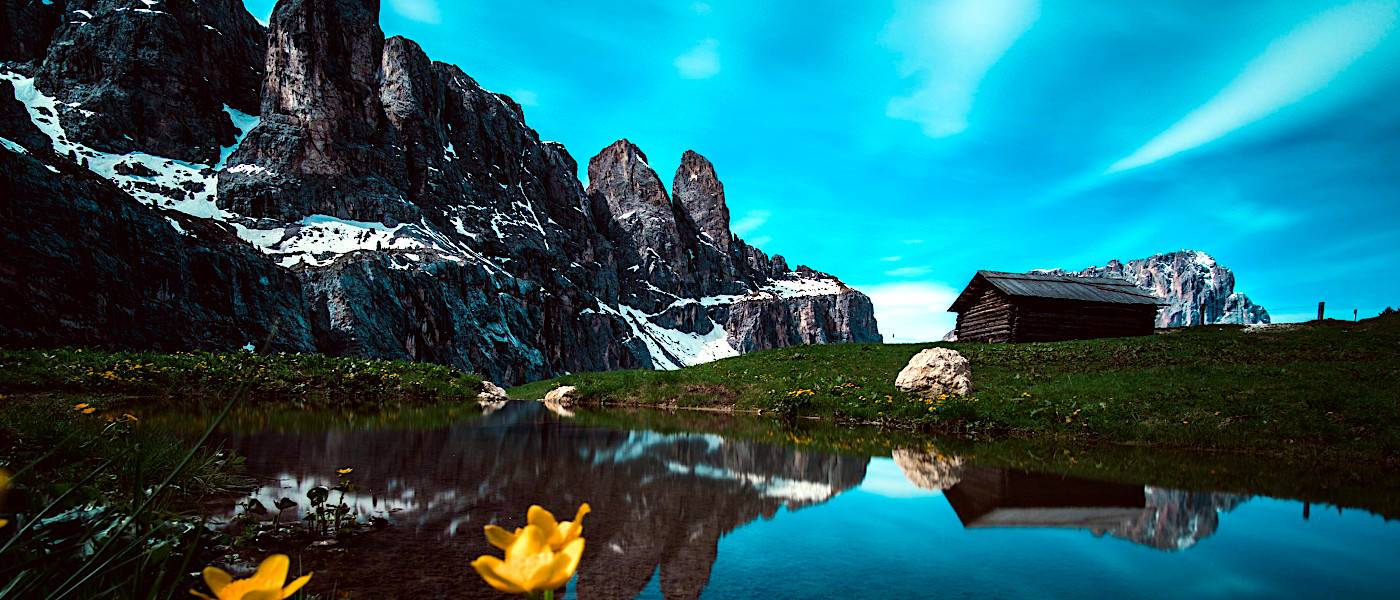 Gardena Valley Wheelchair Accessible Tours
Gardena Valley Wheelchair Accessible Tours
Gardena Valley Wheelchair Accessible Tours Trentino Excursions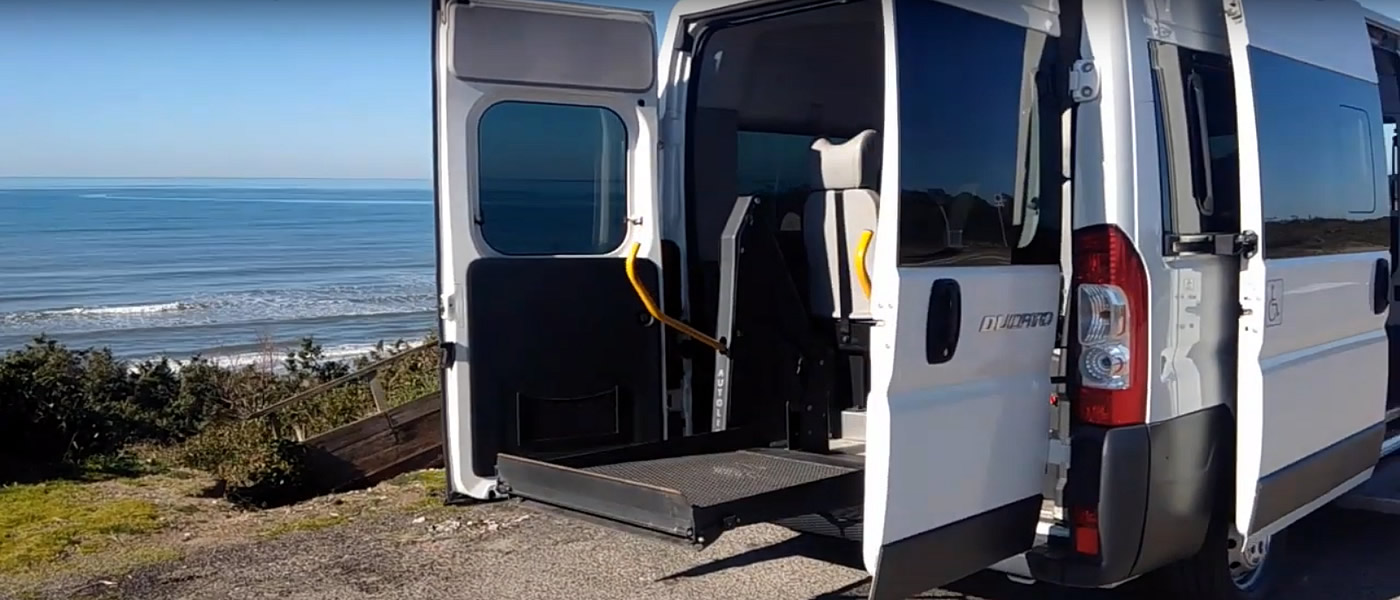 Our Adapted Van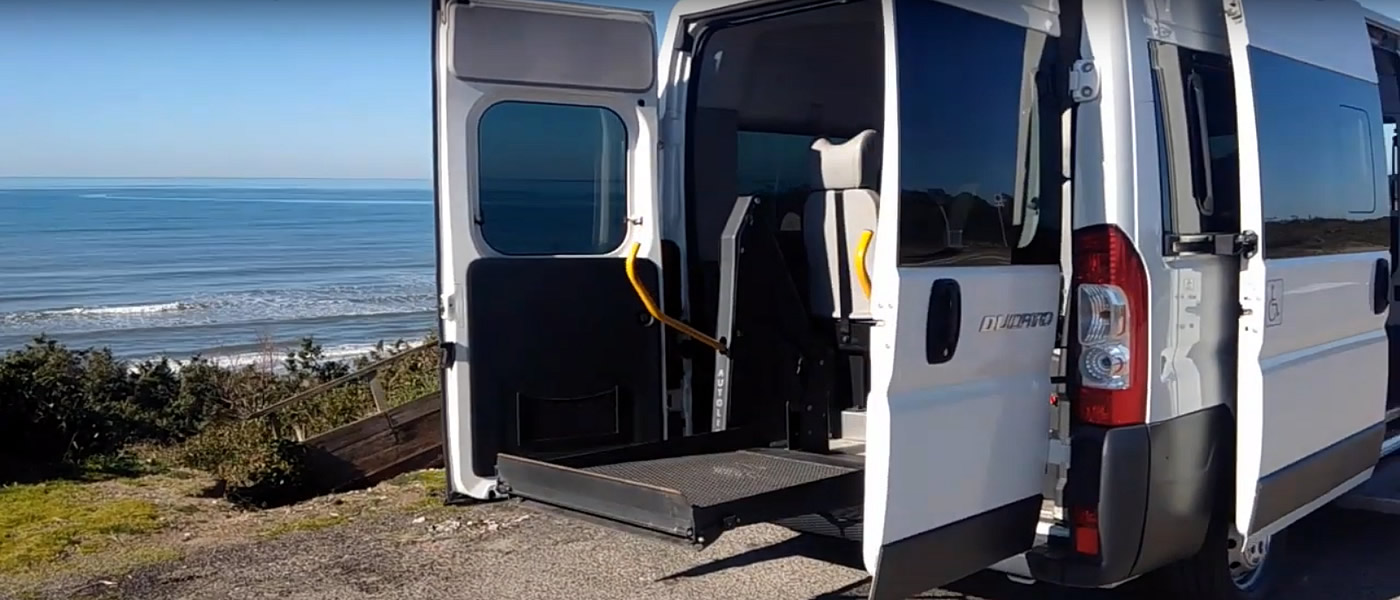 Gardena Valley Wheelchair Accessible Tours
Lake Carezza wheelchair users accessible Gardena Valley tours is one of the most beloved valleys of the South Tyrolean Dolomites.
It includes three different districts, Ortisei, Santa Cristina and Selva, and it is inhabited by people speaking Ladin, an ancient novel language, as their first language.
The imposing Dolomite Peaks do not only characterise the landscape, but also the history and culture of the inhabitants.
For a long time the people cultivated the meadows and fields at the steep slopes of the Sella Mountain Group, and thereby developed a strong feeling of cohesion, which is still characteristic for this population.
Nowadays the majority of the population in Gardena Valley is employed in tourism.
Their open-minded character and honest hospitality are only some of the reasons why so many guests visit this wonderful part of South Tyrol every year.
Lake Carezza wheelchair users accessible Gardena Valley tours one more reason however is the breathtaking landscape in Gardena Valley.
Touring Gardena Valley
The steep rocks of Sasso Lungo and the imposing Sella Mountain Massif are symbols of the valley and await nature lovers and mountaineers alike.
Every year, in summer and in winter, it is visited by numerous tourists, charmed by its natural beauties and enchanted by its history and culture.
If in winter, the Gardena Valley is one of the favourite destinations for skiers, than in summer, it's hikers and climbers who make the valley their second home.
In fact, from the villages of the valley bottom numerous paths wind through the fragrant woods and climb up to the highest peaks of the area.
Here is the starting point of some of the most famous ( and exciting ) climbing routes of The Dolomites, an unavoidable destination for every serious climber.
Also in summer, Lake Carezza wheelchair users accessible Gardena Valley tours offers a great variety of opportunities to its visitors.
From easy walks, suitable for families, to more intrepid ascents, reserved for the experts.
Among these, the splendid excursion through the Anna Valley is a relaxing hike suitable to the whole family.
But if between the sightseeing trips you feel like doing something else, you can visit museums of history and art of this area, as well as numerous artistic craft workshops, or you can choose from countless family activities offered by various tourist offices.
Gardena Valley is however not only known everywhere in the world because of the Super-G and the downhill races, but also for wood carving.
Once this was only a pastime activity and second income for the population.
Over the years however, the professional sculptor works of Gardena Valley have reached international fame.
Some of the most beautiful pieces are exhibited in the culture house in Ortisei.
Booking & Travel
Lake Carezza wheelchair users accessible Gardena Valley tours unmissable visit at it with our Lake Carezza Accessible Tours specifically tailored to wheelchair users, reduced mobility persons and disabled with an adapted van.
Italian Northern Lakes Wheelchair Accessible Services
Italian Northern Lakes Wheelchair Friendly Hotels
Day - Venice, Tuscany
Sacramento - USA
5th May 2022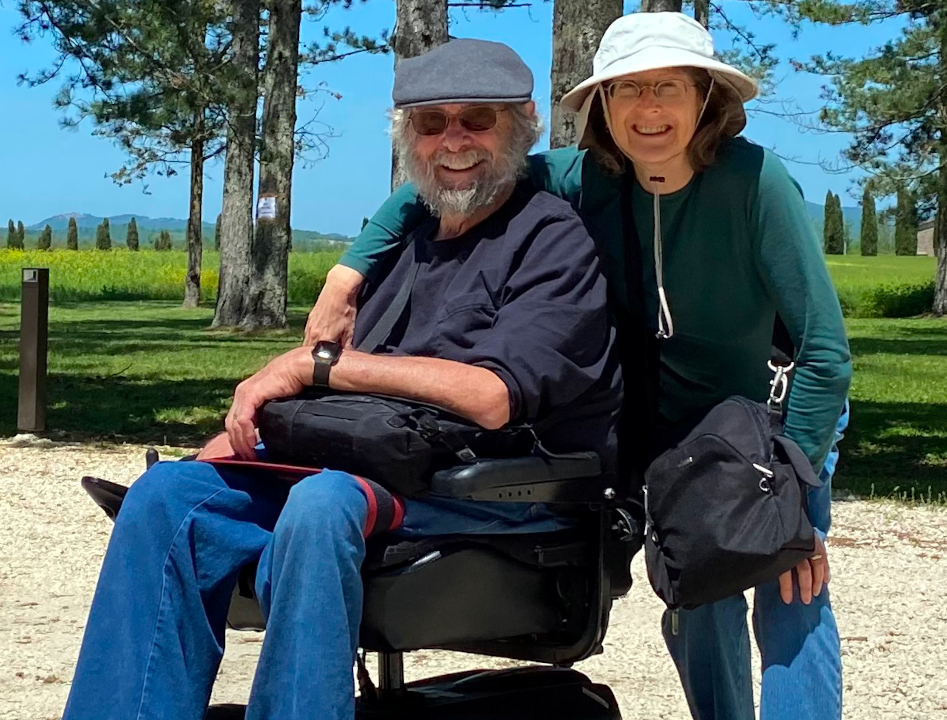 Vincenzo is superb in every way. He is extremely thorough, conscientious and honest ...
Samuel & Watkiss - Sicily
Samuel & Watkiss Families
Merton - UK
21st September 2021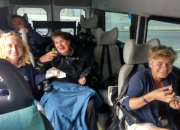 Birgisdottir - Milan
Akureyri - Iceland
15th September 2021 I contacted Accessible Italian Holiday with a very short notice about a transfer from ...
Bonelli - Umbria
Gozo - Malta
13rd September 2021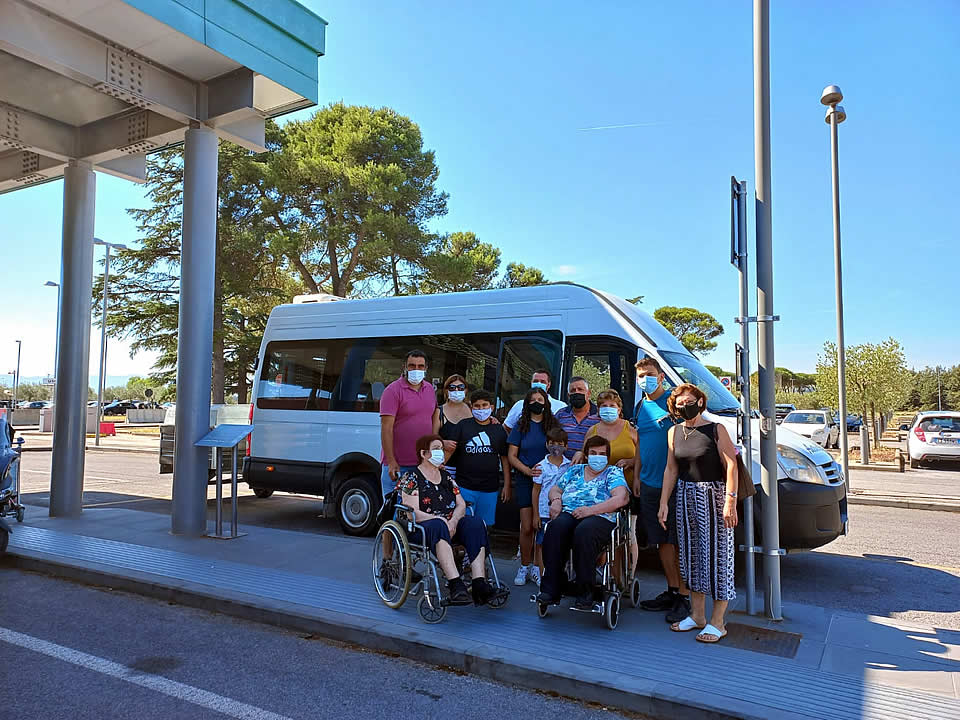 Reifein - Pisa
Atlanta - USA
16th August 2021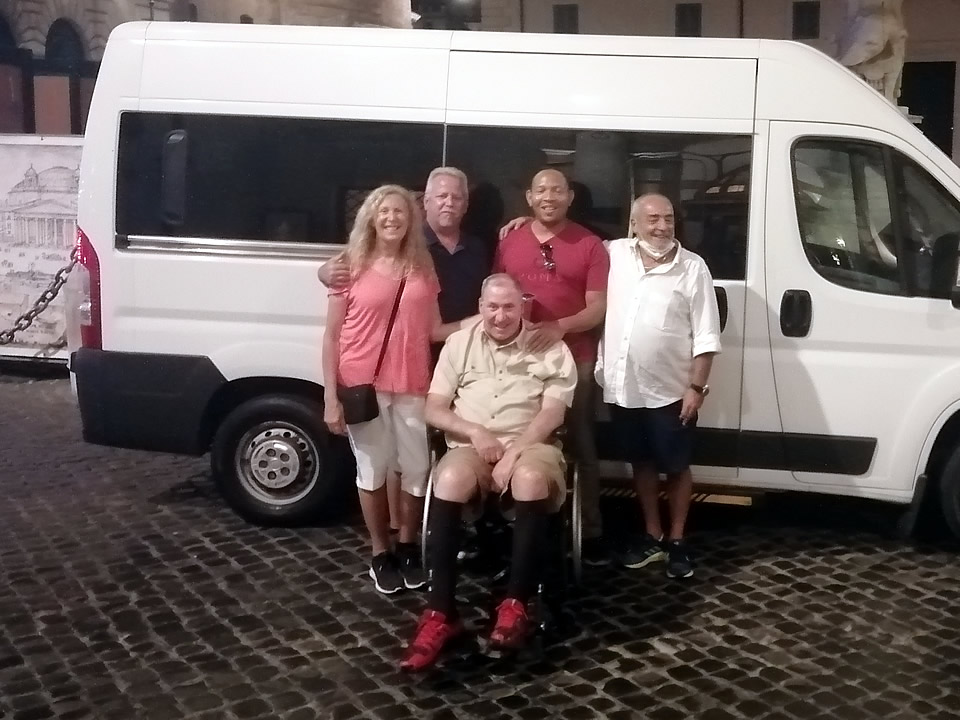 Thompson - Sicily
Triq I Assedju - Malta
20th October 2020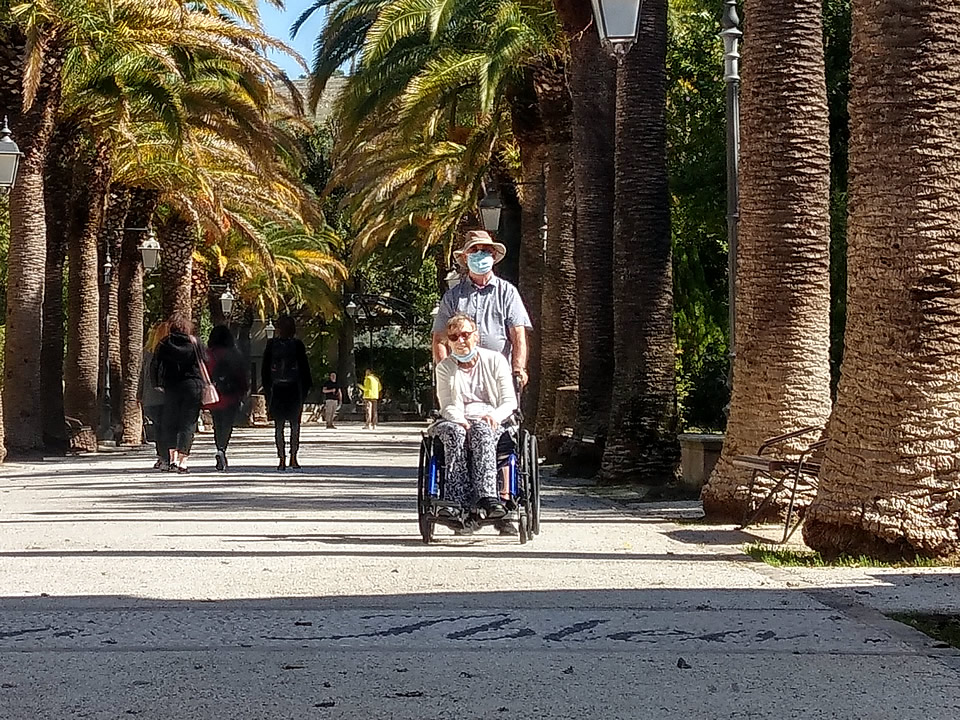 The service provided by Accessible Italian Holiday was exceptional. Vincenzo who ...
Brabant - Naples
Sainte-Catherine - France
29th June 2020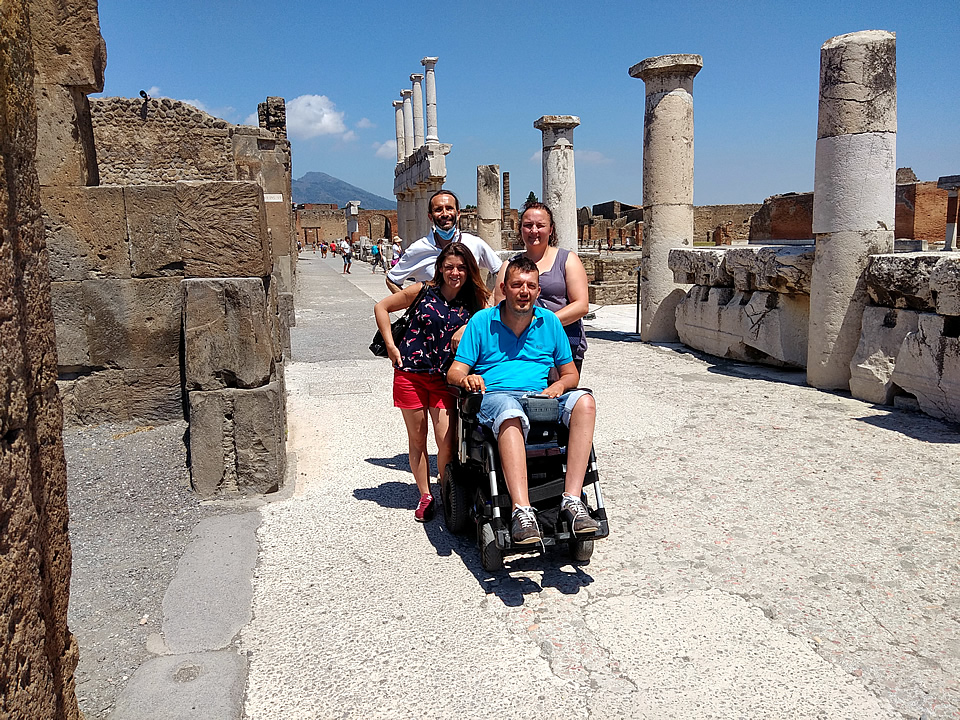 Prydun - Sicily
Hereford - UK
8th March 2020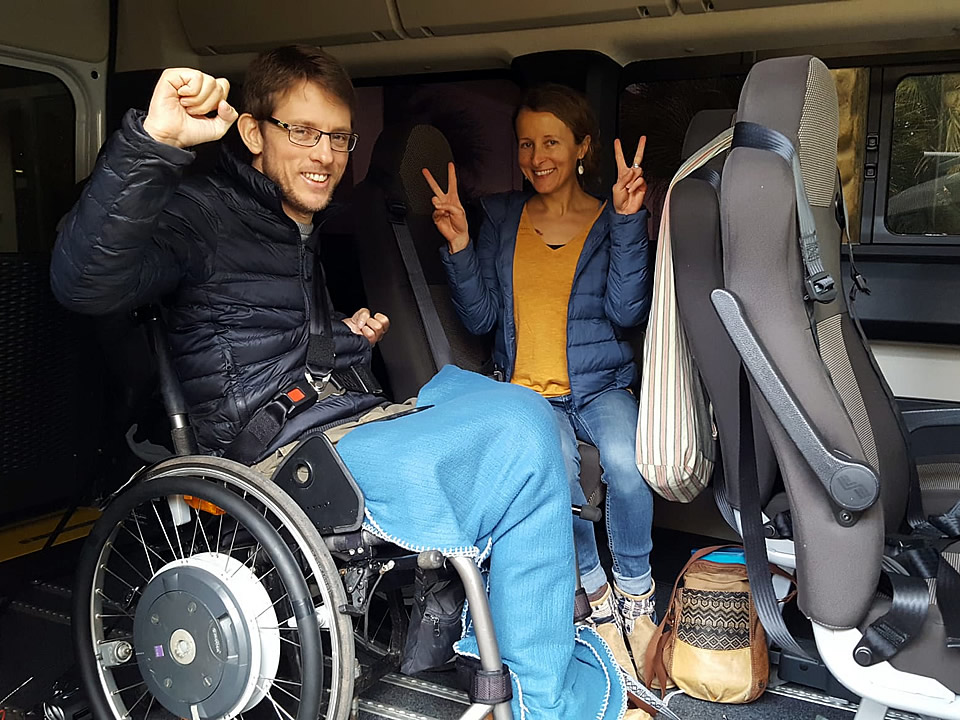 My husband ( who has a spinal cord injury and can't walk ) needed to make a last ...
Rudyk - Sorrento
New York - USA
31st October 2019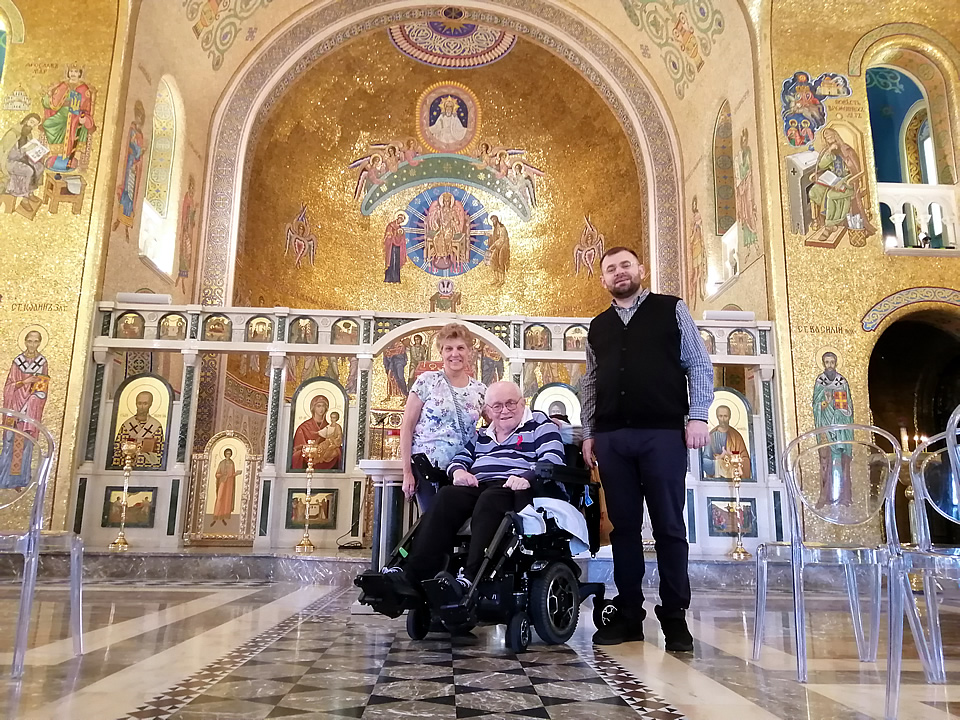 Molski- Sicily
Arizona - USA
19th September 2019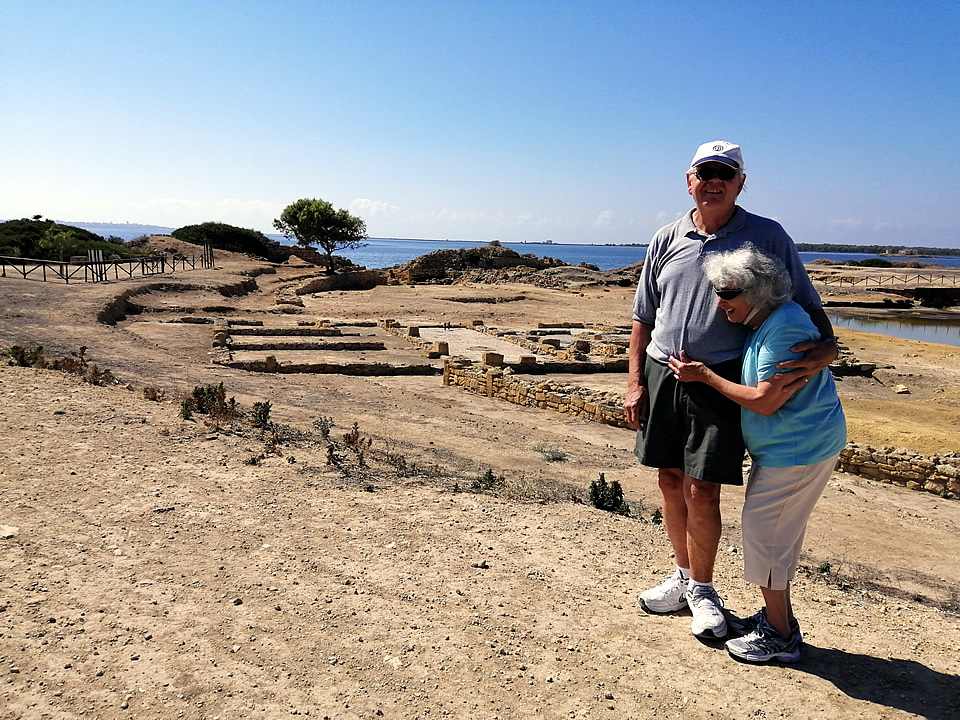 Enzo is a delight to work with. Made helpful suggestions that improved are overall ...
Burns - Bologna
Alpharetta - USA
5th August 2019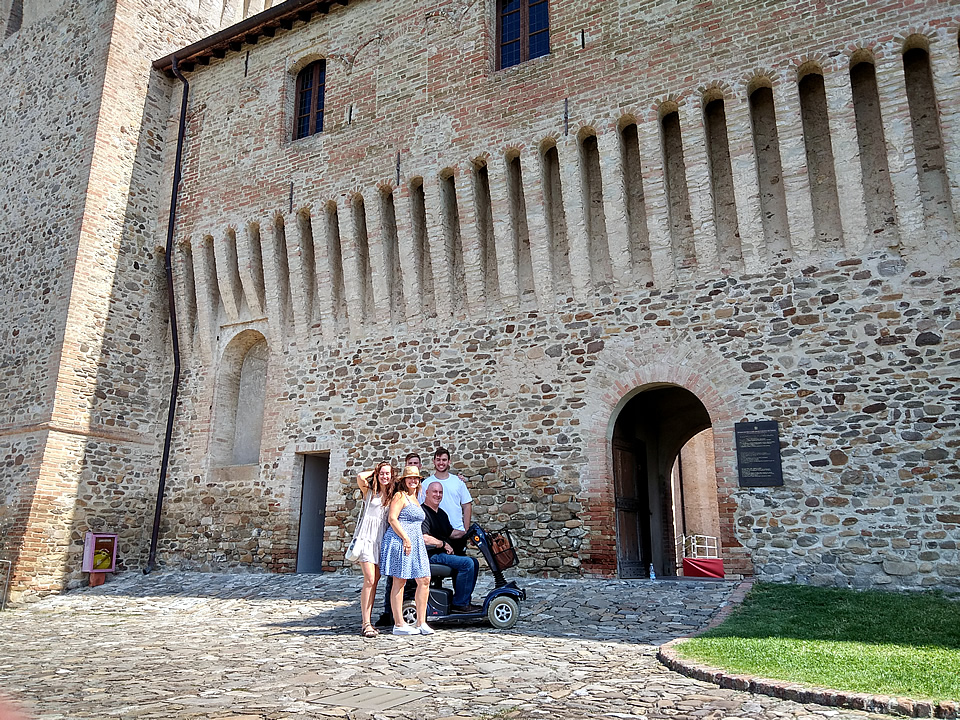 Jones - Rome
Melbourne - Australia
25th July 2019 Raaber - Venice, Lake Como, Florence
Tropiano - Umbria
Philadephia - USA
30th May 2019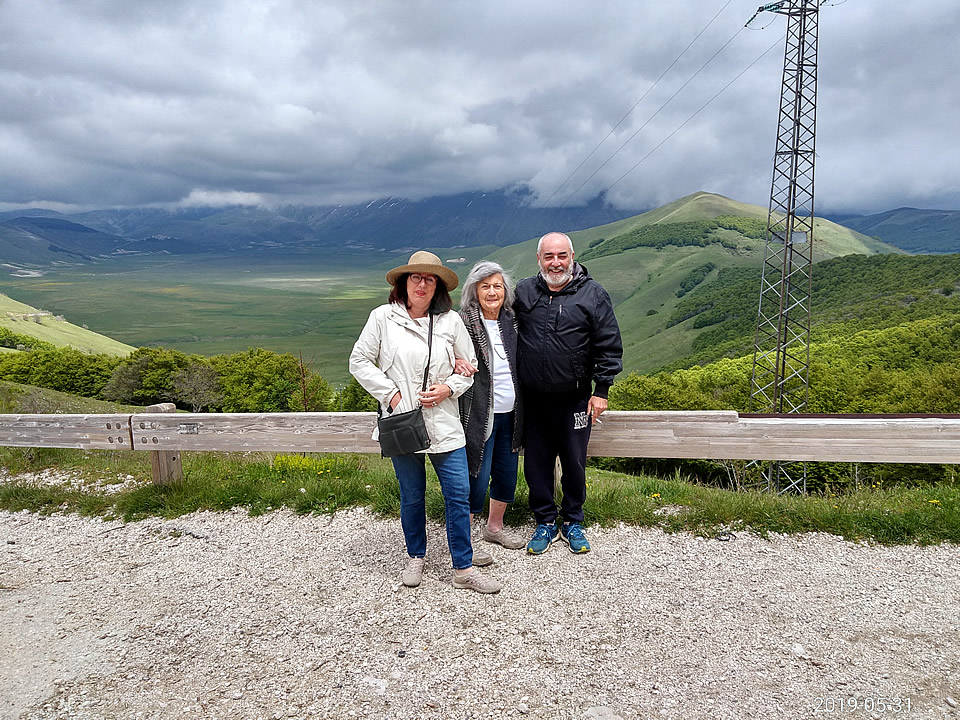 Stapley - Tuscany
Blue Mountains - Australia
17th May 2019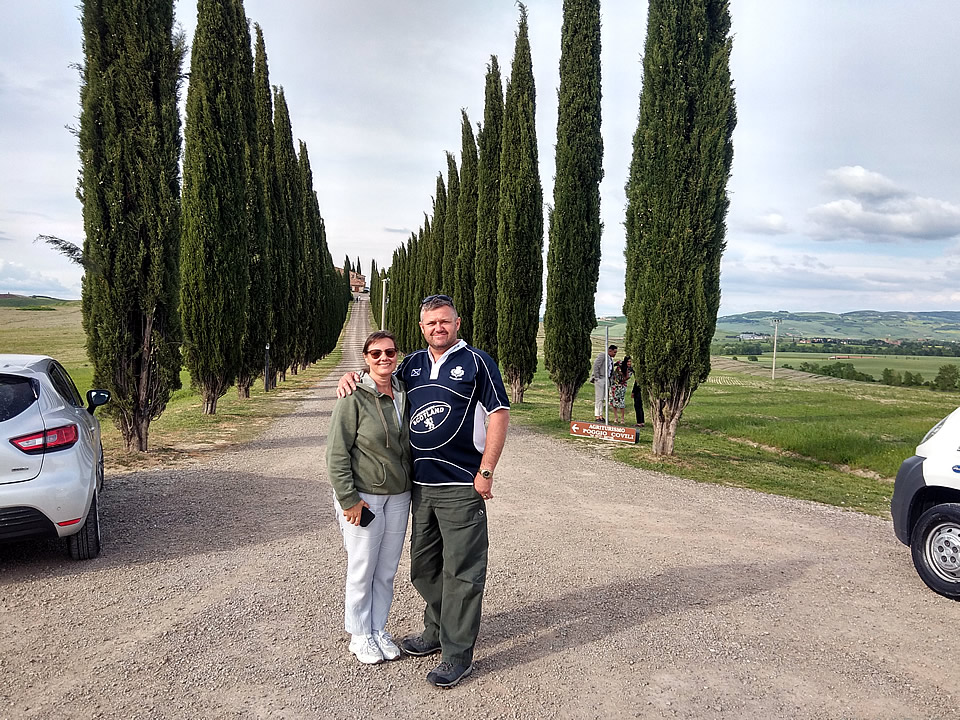 We booked two trips with Enzo, he was wonderful. At all times he made sure we got ...
Carreras - France, Swiss & Italy
Miami- USA
26th March 2019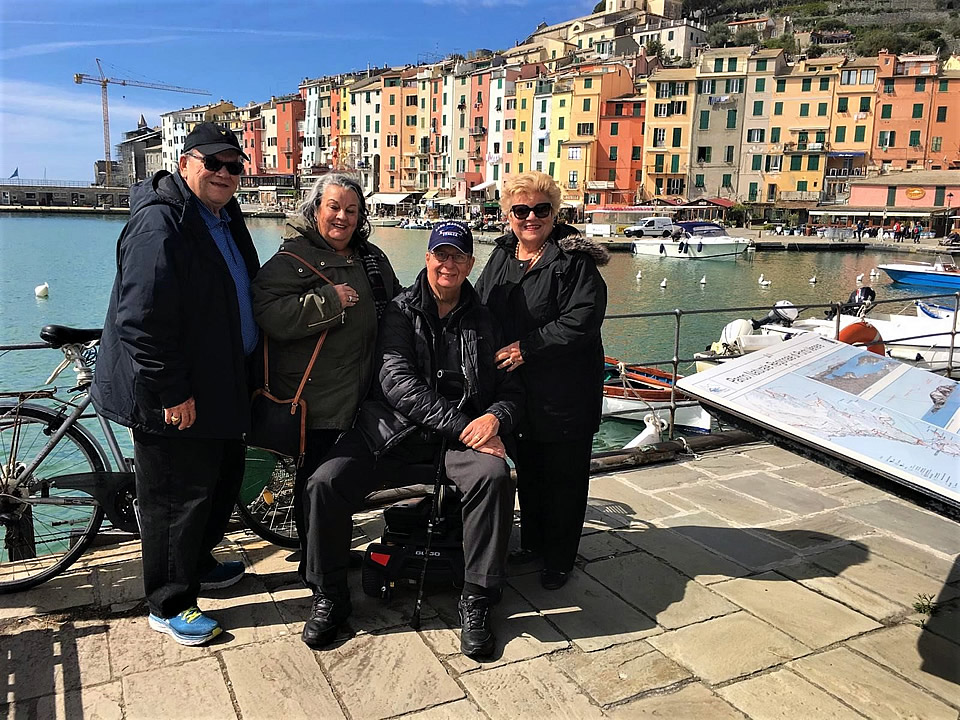 Whittle - Apulia
Cheltenham- UK
19th October 2018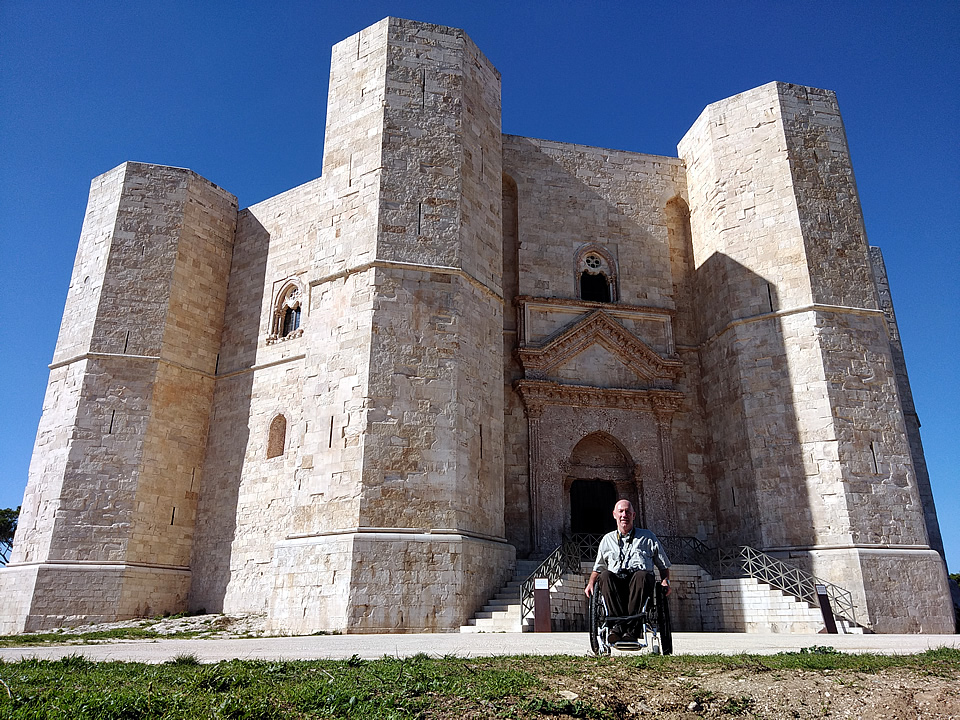 Scheer & Mallett - Apulia
Illinois- USA
5th October 2018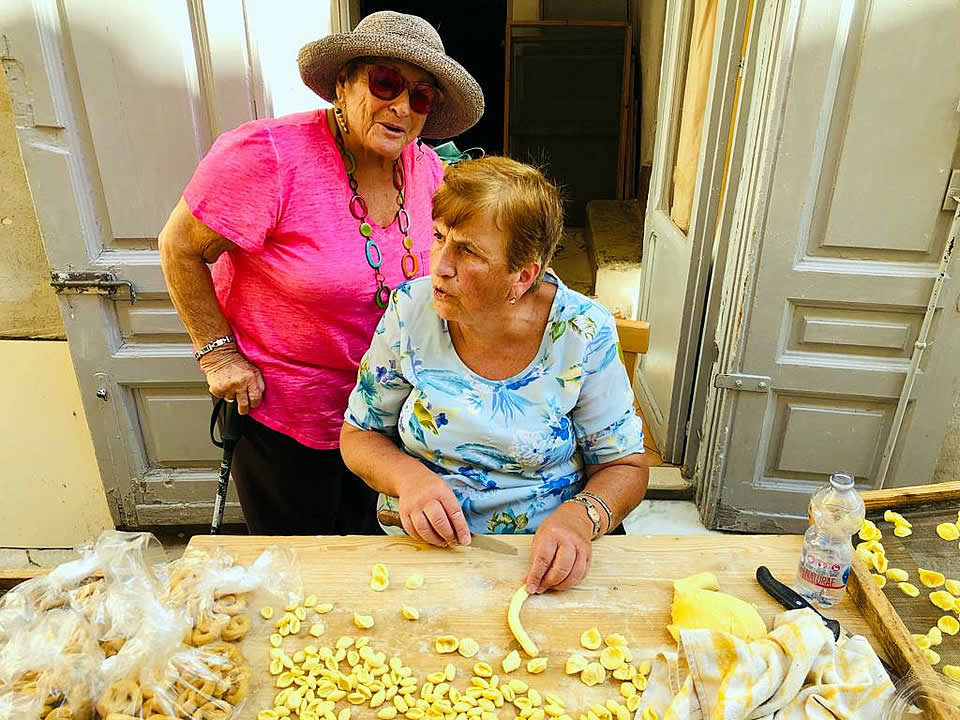 Thank you for a FABULOUS trip. We had so much fun. You were so kind , helpful and ...
Totta - Rome
Long Beach - USA
4th October 2018 Our guide was not only an excellent and reliable driver who met us on time ...
Pieples - Venice Rome Apulia
Miami- USA
14th September 2018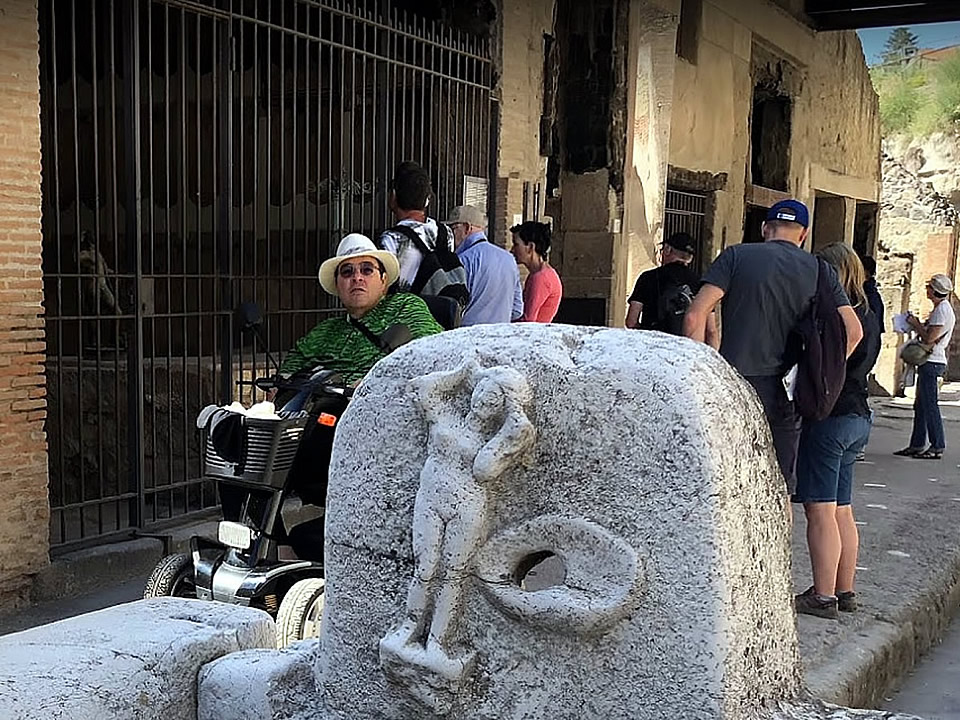 Our family of 4 had a wonderful trip because of Accessible Italian Holidays. Here ...