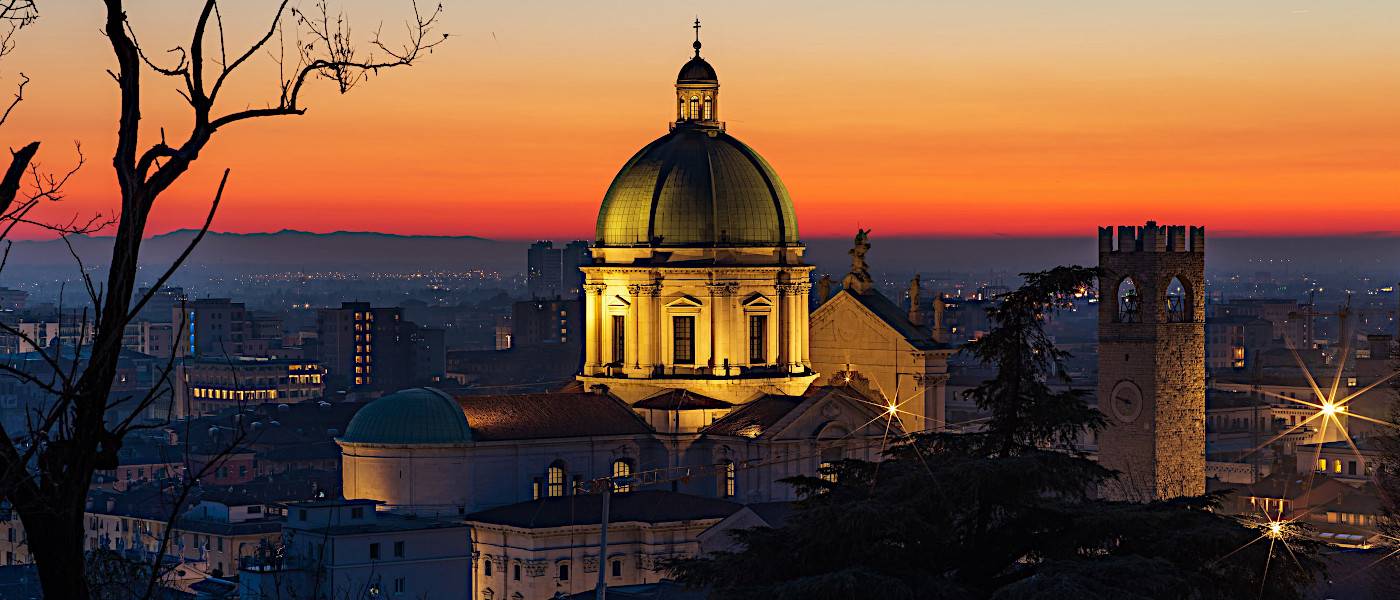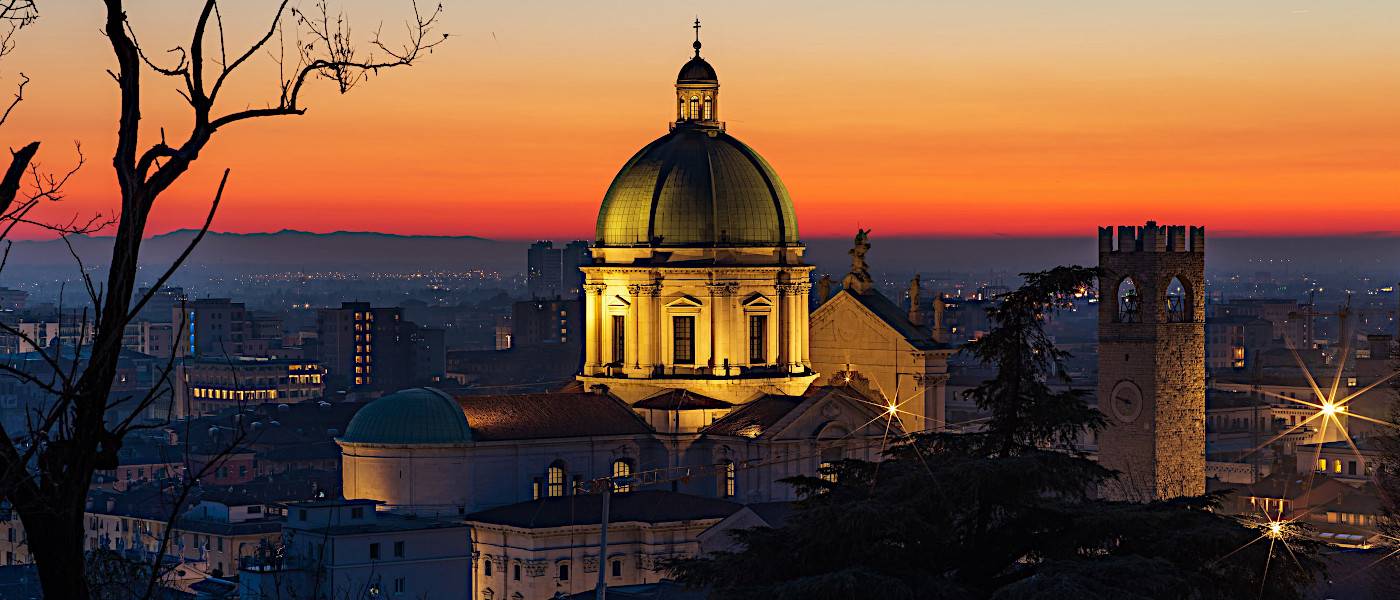 Brescia Wheelchair Accessible Tours
Brescia Wheelchair Accessible Tours
Brescia Wheelchair Accessible Tours Milan Excursions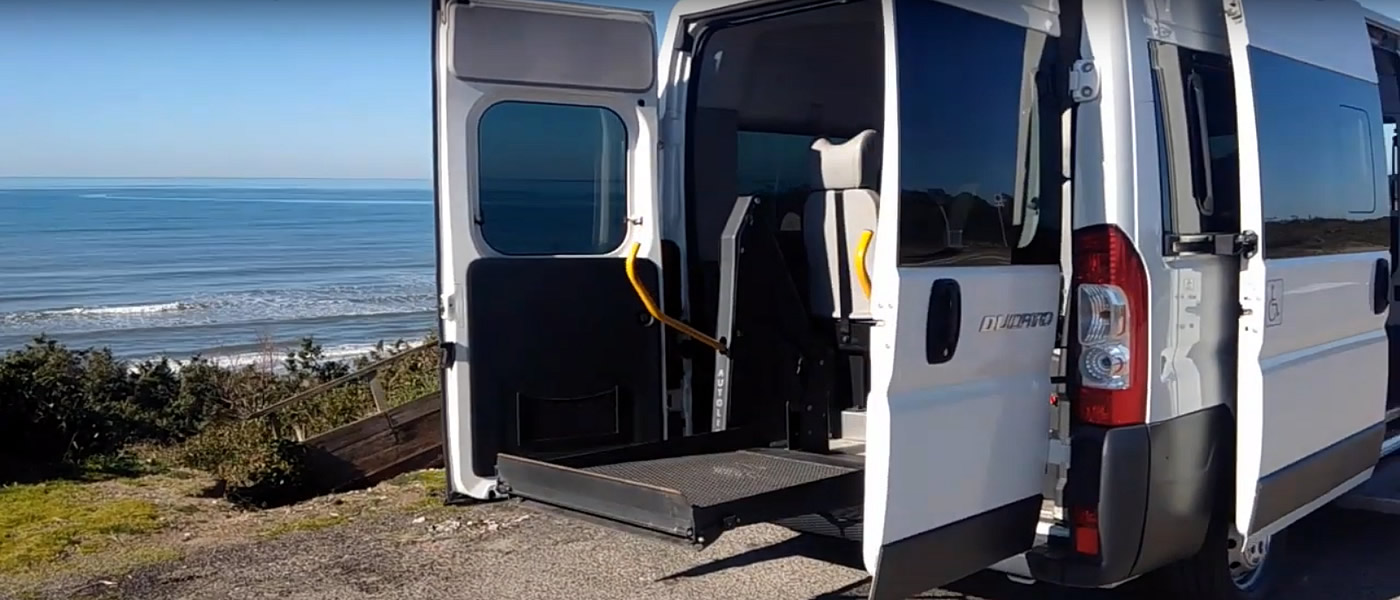 Our Adapted Van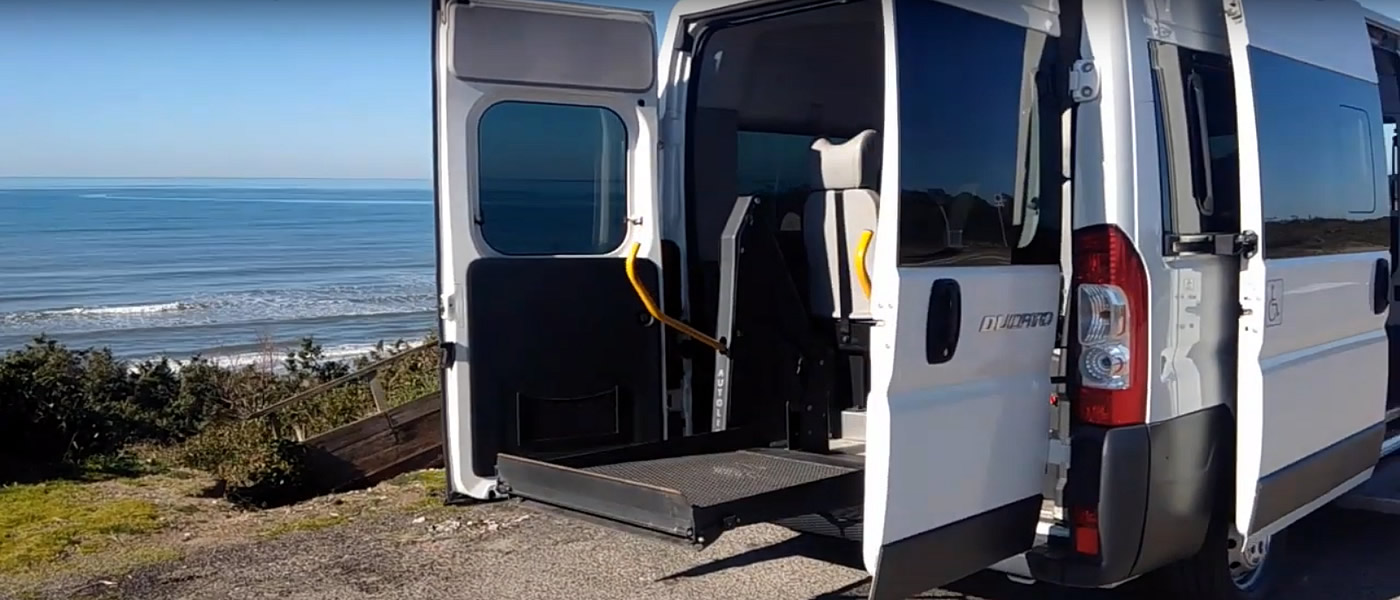 Brescia Wheelchair Accessible Tours
Brescia wheelchair accessible tours, is very beautiful, but few seem to know it.
It is certainly an itinerary that does not escape the lovers of Italian cities of art, while the average tourist tends to identify it as one of the many well-ordered, rich Lombard cities, but without anything particularly interesting.
Instead Brescia, Lioness of Italy, for the courage shown during the 10 days of revolt against the Austrians ( 23 March-1 April 1849 ), has many things to offer.
Finding itself "wedged" between Milan and Verona, two champions in terms of tourism, Brescia has always remained a bit on the sidelines, but now the Lioness is roaring again!
Perhaps many, too many, ignore the beauty that this city offers.
But luckily Unesco thought about it, to put the spotlight on Brescia, including in 2011 the fabulous complex of St Giulia in the list of World Heritage Sites and thus giving way to a well-deserved tourist rise!
Walking along the cobbled alleys of the city, you will discover splendid palaces, remains of the Roman era, beautiful churches and an untiring ferment that makes Brescia so lively and dynamic.
Clubs, shops and places of interest can be found in every corner of the city.
Private Brescia Private Accessible Tours
Disabled friendly Brescia wheelchair accessible tours with a professional guide in Milan.
Accessible Italian Holiday provide a safe and a full accessible tours around it at previewed itineraries.
Visit this rich and fascinating land with a specialized tourist guide.
Adapted van transportation specifically designed for disabled tourists traveling on holiday to Milan.
Touring Brescia
The center of Brescia is characterized by three main squares very close to each other.
Piazza della Loggia, Piazza Duomo and Piazza Vittoria.
The first is one of the most popular meeting places for Brescia wheelchair accessible tours, it is also the fundamental starting point for admiring the Venetian style of the city, once dominated by the Serenissima.
The square is home to several historic buildings.
The Loggia is a building with three arches and a dome that dominates the marble facade.
On the opposite side, you will see the Clock Tower, which dates back to 1540, with its Màcc de le Ure, or the madmen of the hours, two bronze statues that strike the bell at every stroke of the hour.
The Castle of Brescia is the symbol of the city, it is located in the place where there was the first settlement of the city of Brescia, or on the Hill of Cidneo.
The castle, perfectly preserved, tells the story of the city and the people who have dominated it over the centuries: French, Venetians, Austrians.
Here in 1849 they lived the 10 days of Brescia.
In addition to the Pasticceria Veneto, by the great pastry chef Iginio Massari, in Brescia you will certainly have to taste the Casoncelli.
Ravioli of fresh pasta with a filling of cooked ham, Parmigiano Reggiano and nutmeg.
Brescia spit of mixed meat, pork, beef  served with a side of polenta, and baked tench, a typical fish from Lake Iseo.
Booking & Travel
Brescia wheelchair accessible tours disabled transport.
Unmissable visit at it with our Milan Accessible Tours.
Specifically tailored to wheelchair users, reduced mobility persons and disabled with an adapted transport.
Milan Wheelchair Accessible Services
Milan Wheelchair Friendly Accessible Hotels
Day - Venice, Tuscany
Sacramento - USA
5th May 2022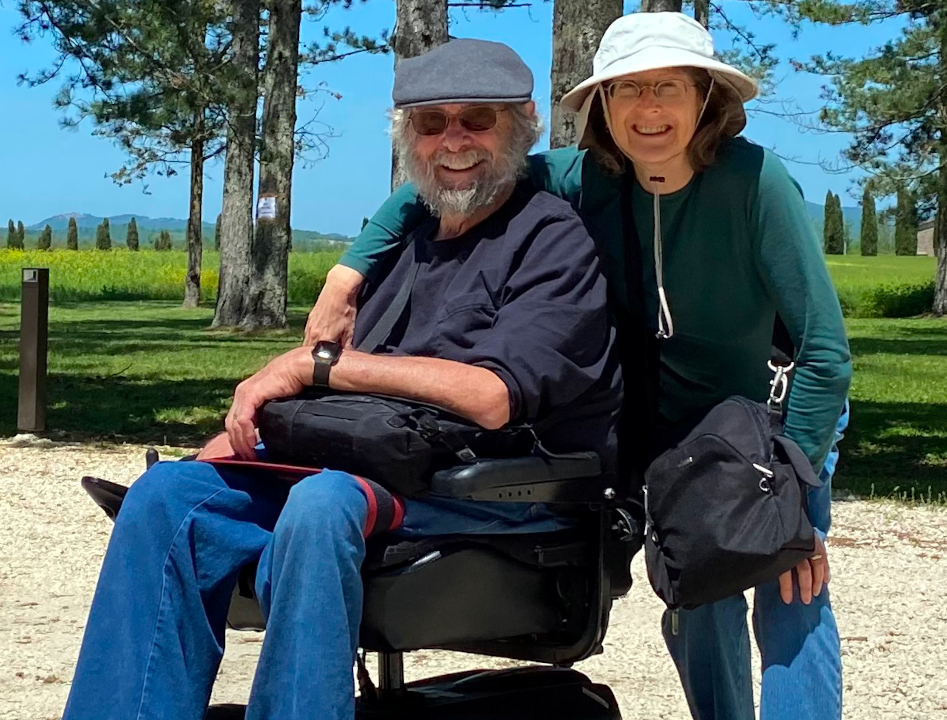 Vincenzo is superb in every way. He is extremely thorough, conscientious and honest ...
Samuel & Watkiss - Sicily
Samuel & Watkiss Families
Merton - UK
21st September 2021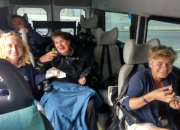 Birgisdottir - Milan
Akureyri - Iceland
15th September 2021 I contacted Accessible Italian Holiday with a very short notice about a transfer from ...
Bonelli - Umbria
Gozo - Malta
13rd September 2021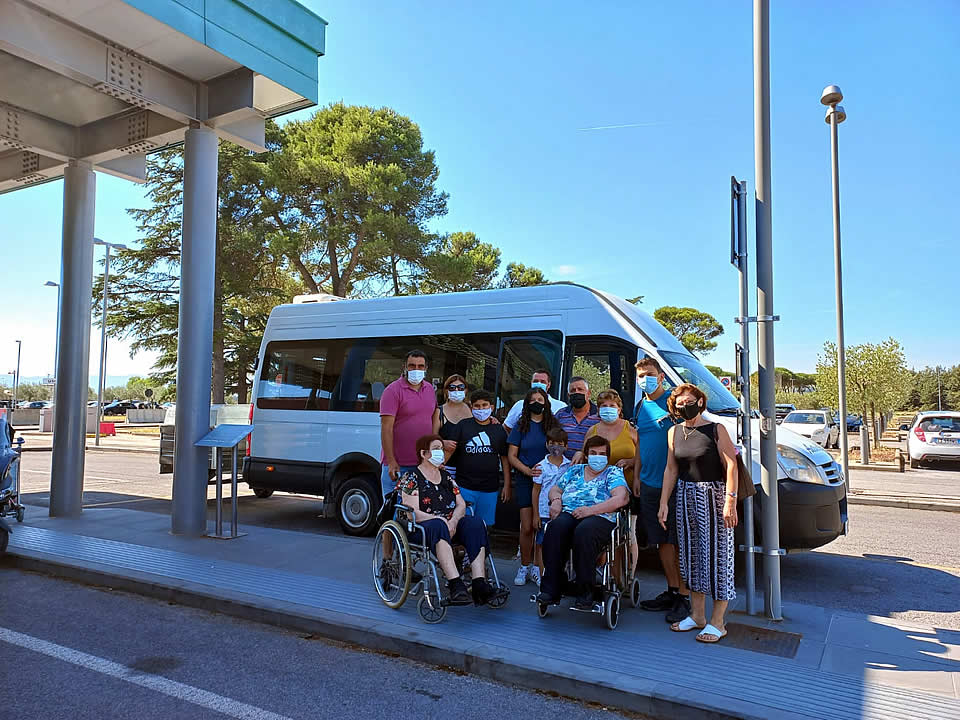 Reifein - Pisa
Atlanta - USA
16th August 2021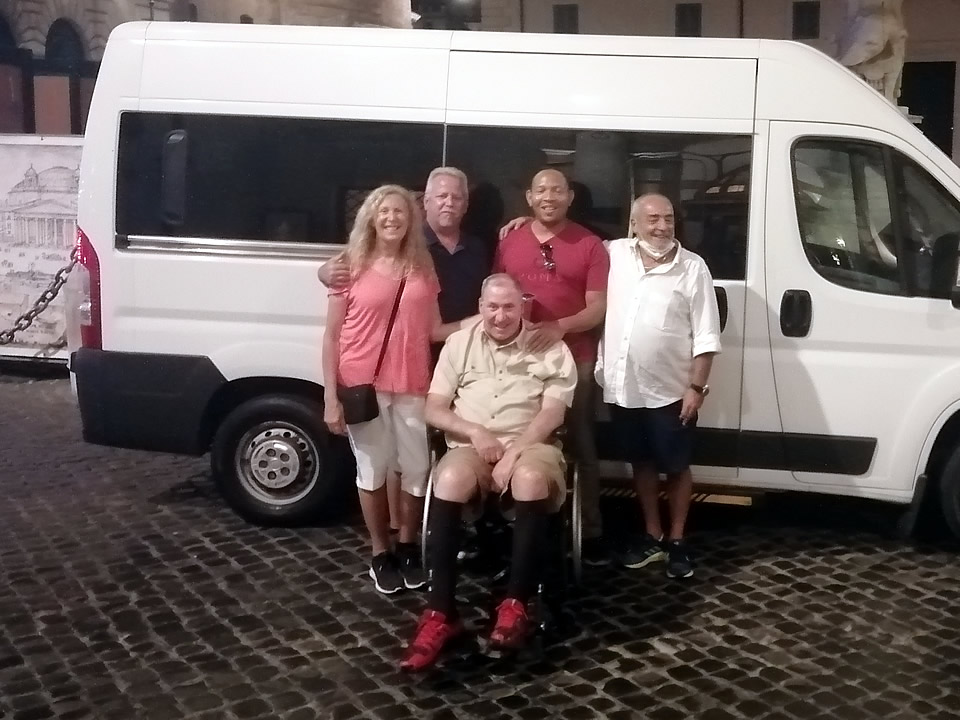 Thompson - Sicily
Triq I Assedju - Malta
20th October 2020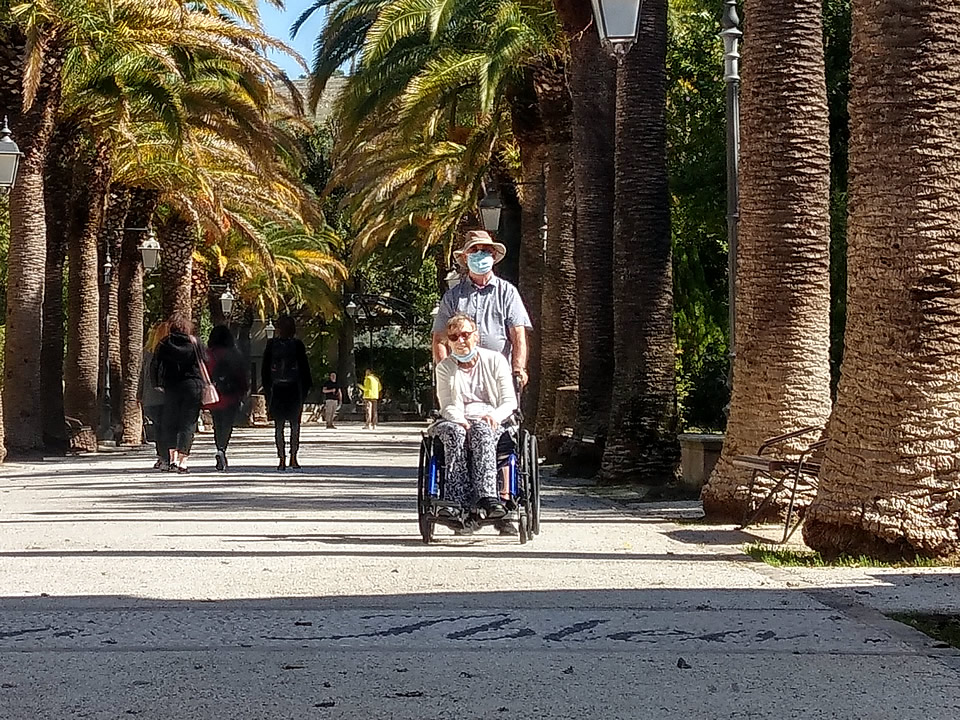 The service provided by Accessible Italian Holiday was exceptional. Vincenzo who ...
Brabant - Naples
Sainte-Catherine - France
29th June 2020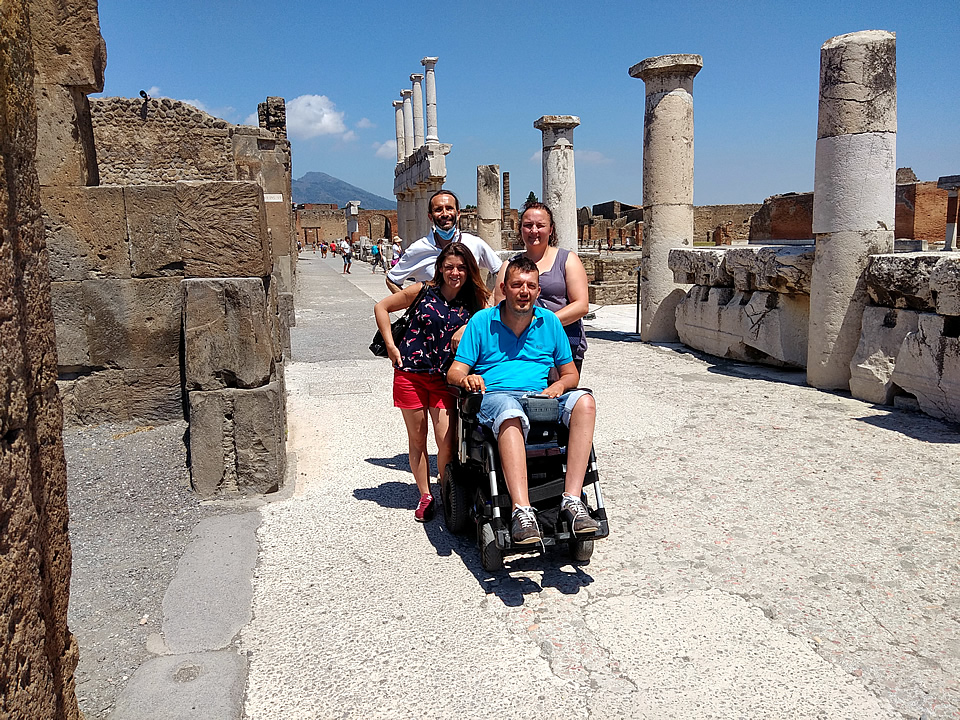 Prydun - Sicily
Hereford - UK
8th March 2020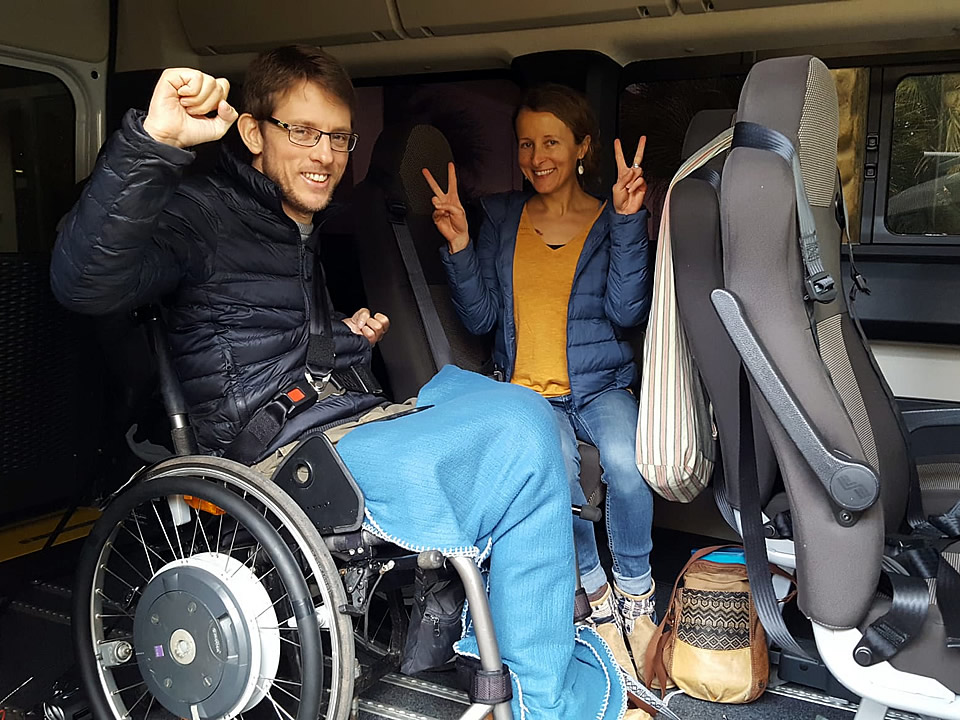 My husband ( who has a spinal cord injury and can't walk ) needed to make a last ...
Rudyk - Sorrento
New York - USA
31st October 2019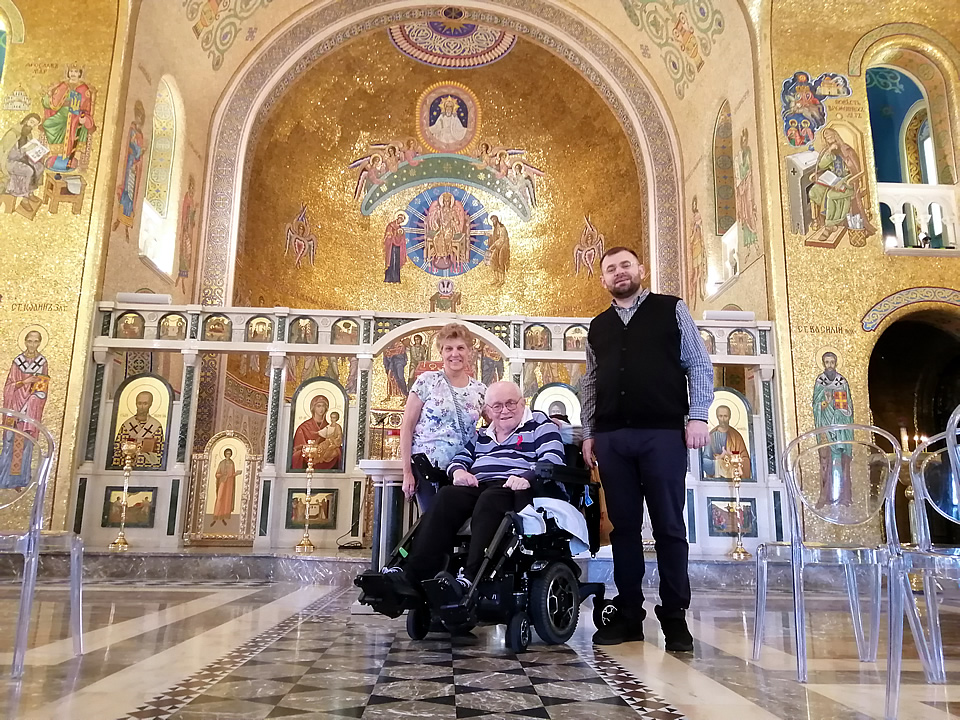 Molski- Sicily
Arizona - USA
19th September 2019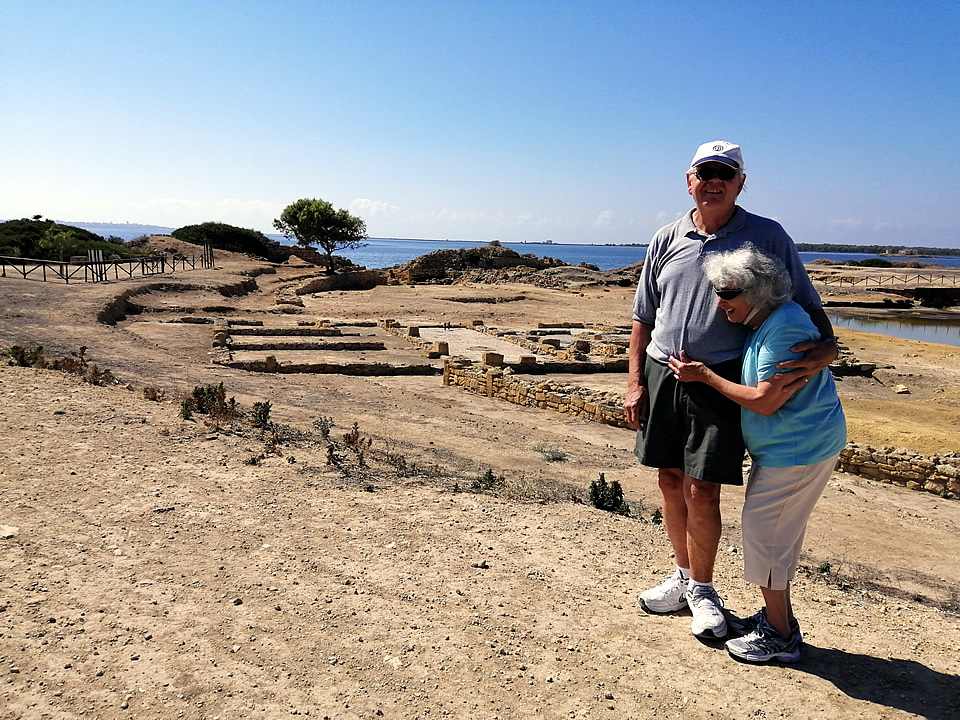 Enzo is a delight to work with. Made helpful suggestions that improved are overall ...
Burns - Bologna
Alpharetta - USA
5th August 2019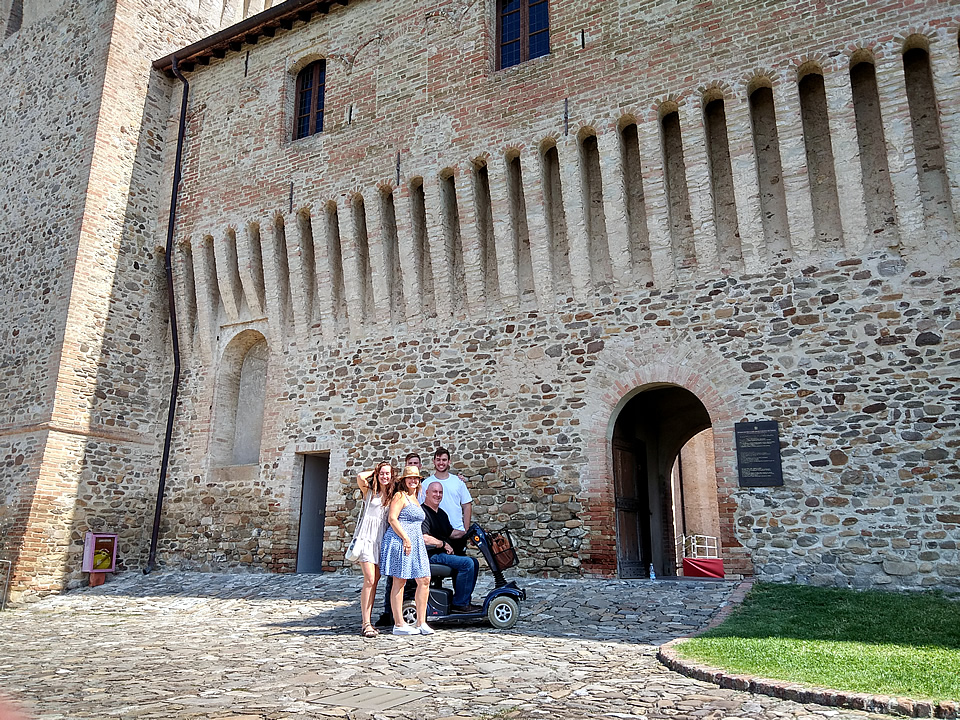 Jones - Rome
Melbourne - Australia
25th July 2019 Raaber - Venice, Lake Como, Florence
Tropiano - Umbria
Philadephia - USA
30th May 2019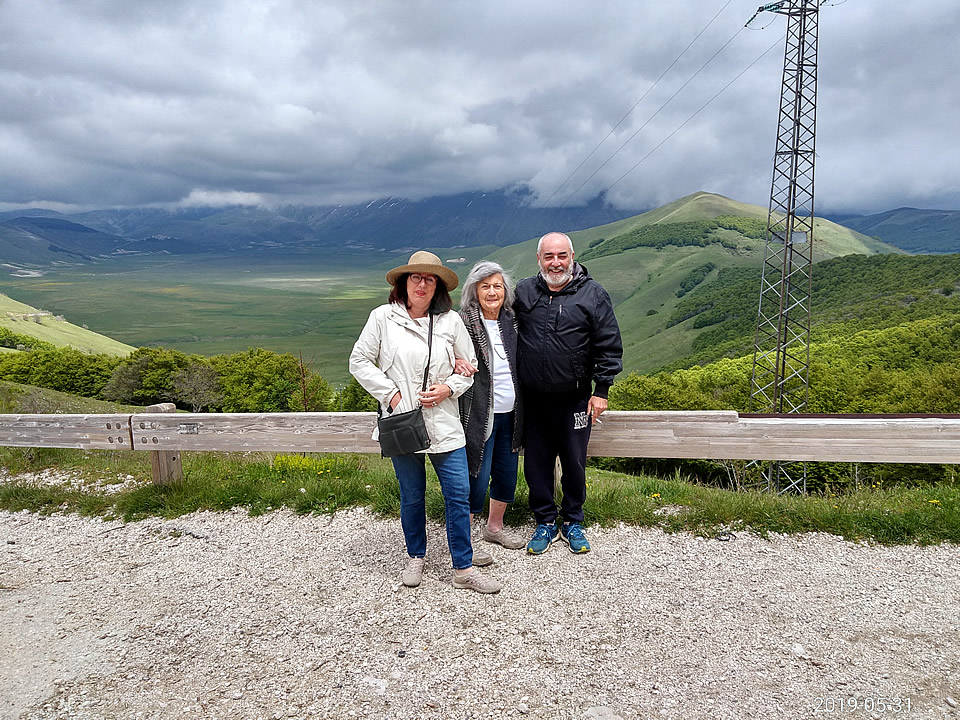 Stapley - Tuscany
Blue Mountains - Australia
17th May 2019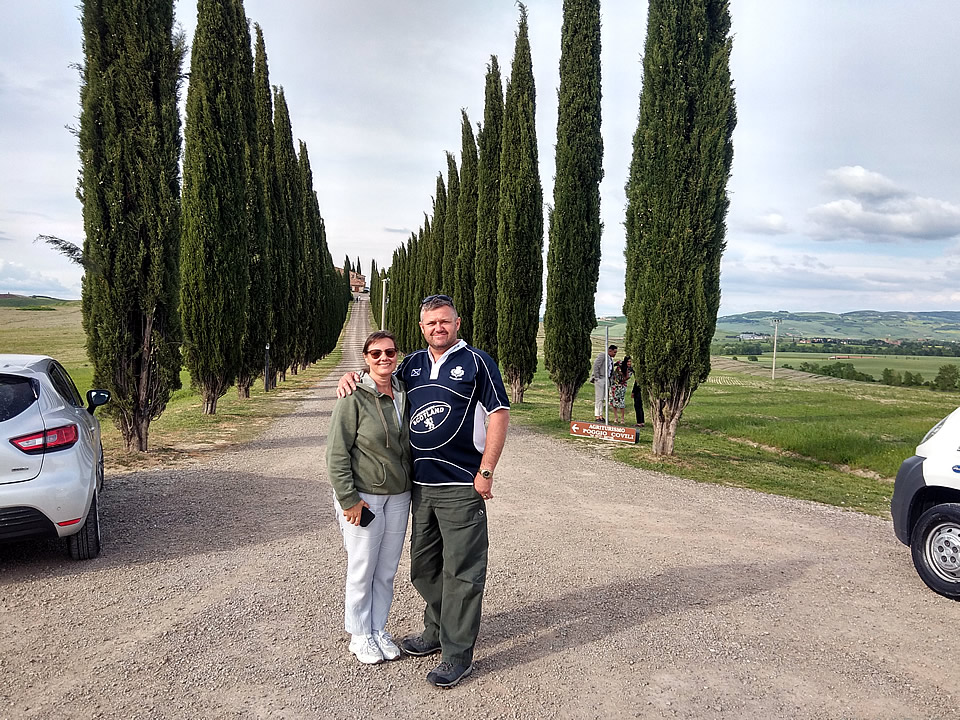 We booked two trips with Enzo, he was wonderful. At all times he made sure we got ...
Carreras - France, Swiss & Italy
Miami- USA
26th March 2019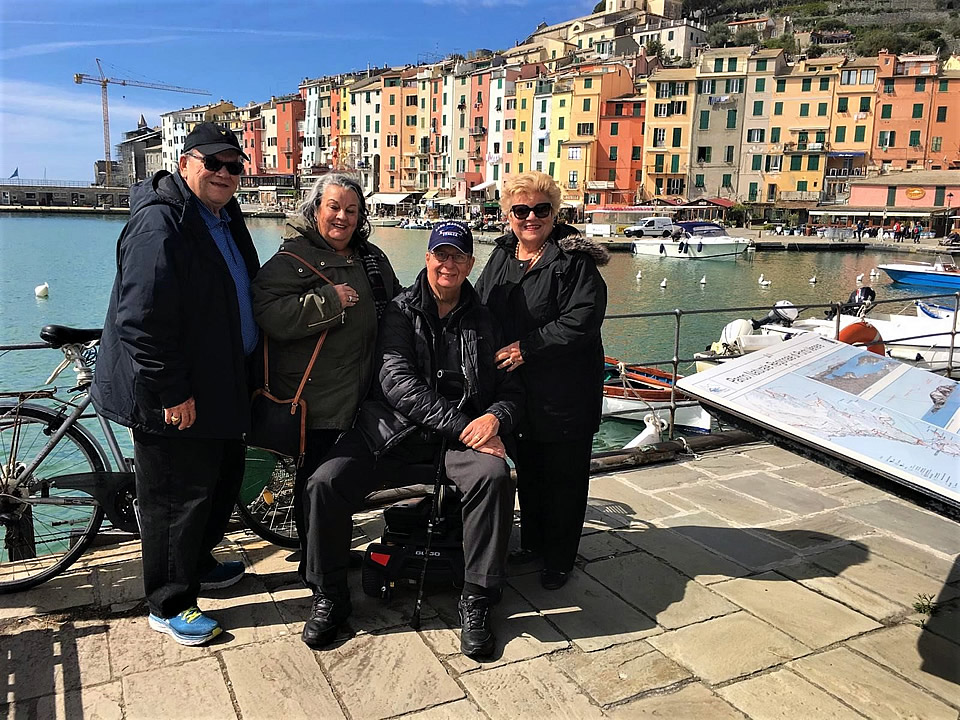 Whittle - Apulia
Cheltenham- UK
19th October 2018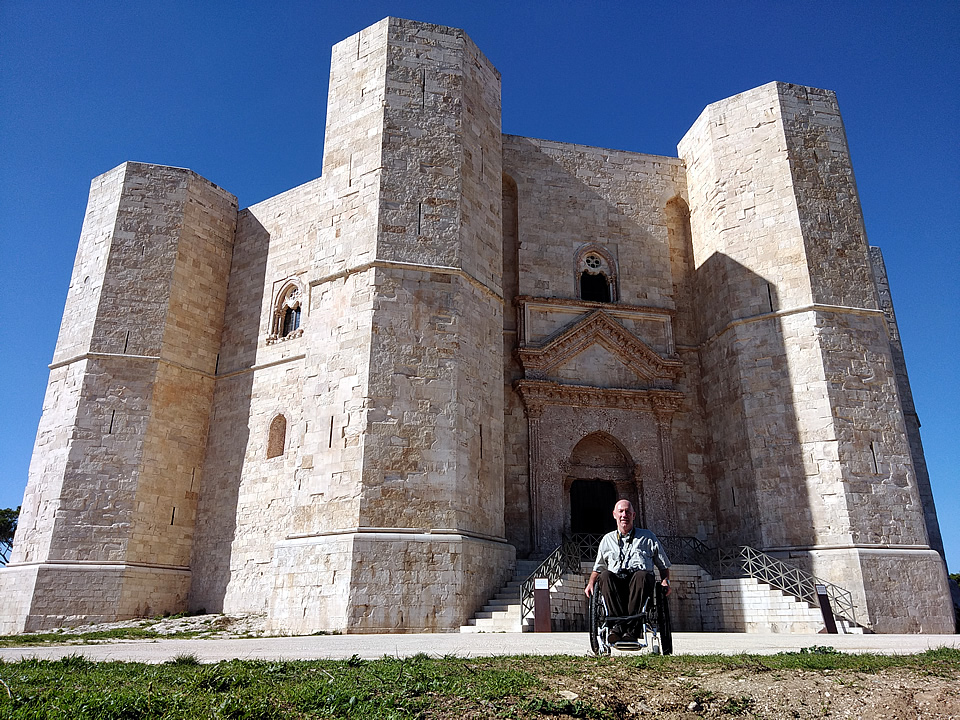 Scheer & Mallett - Apulia
Illinois- USA
5th October 2018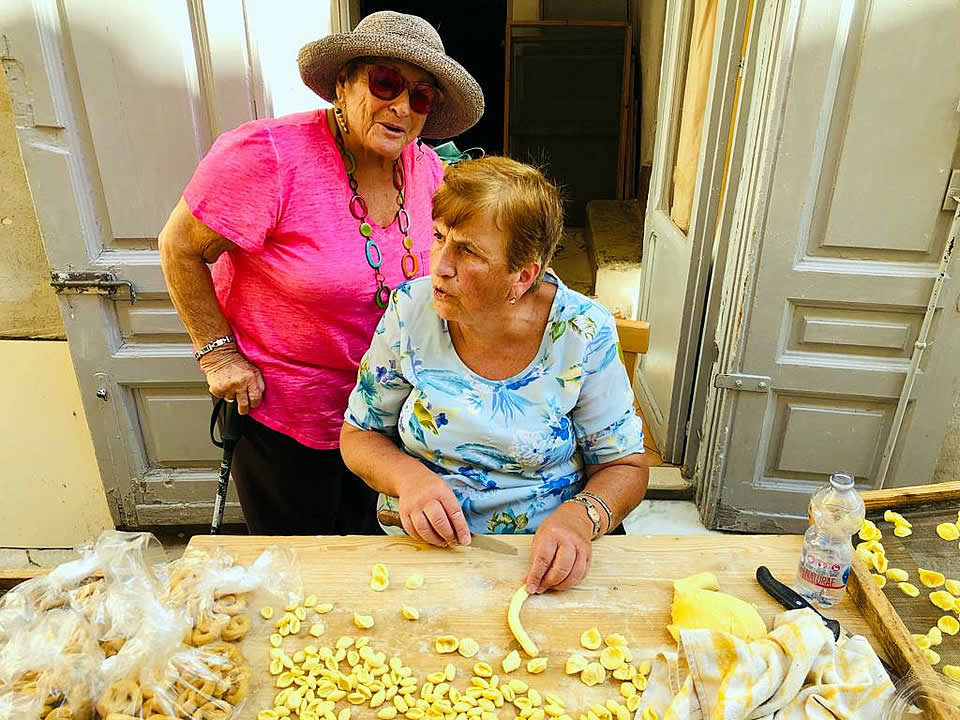 Thank you for a FABULOUS trip. We had so much fun. You were so kind , helpful and ...
Totta - Rome
Long Beach - USA
4th October 2018 Our guide was not only an excellent and reliable driver who met us on time ...
Pieples - Venice Rome Apulia
Miami- USA
14th September 2018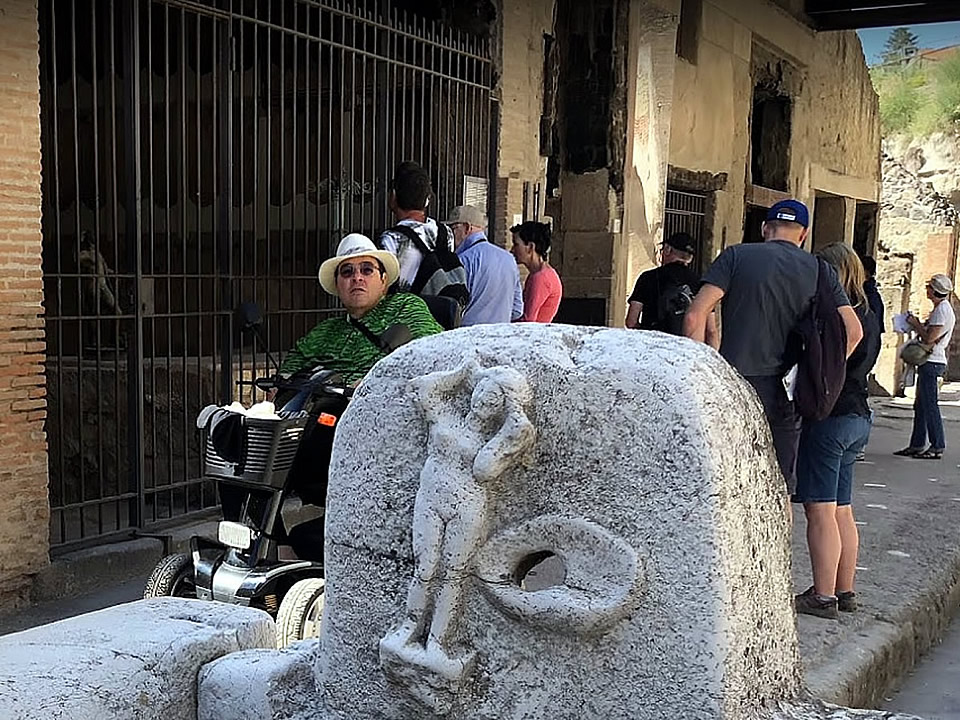 Our family of 4 had a wonderful trip because of Accessible Italian Holidays. Here ...