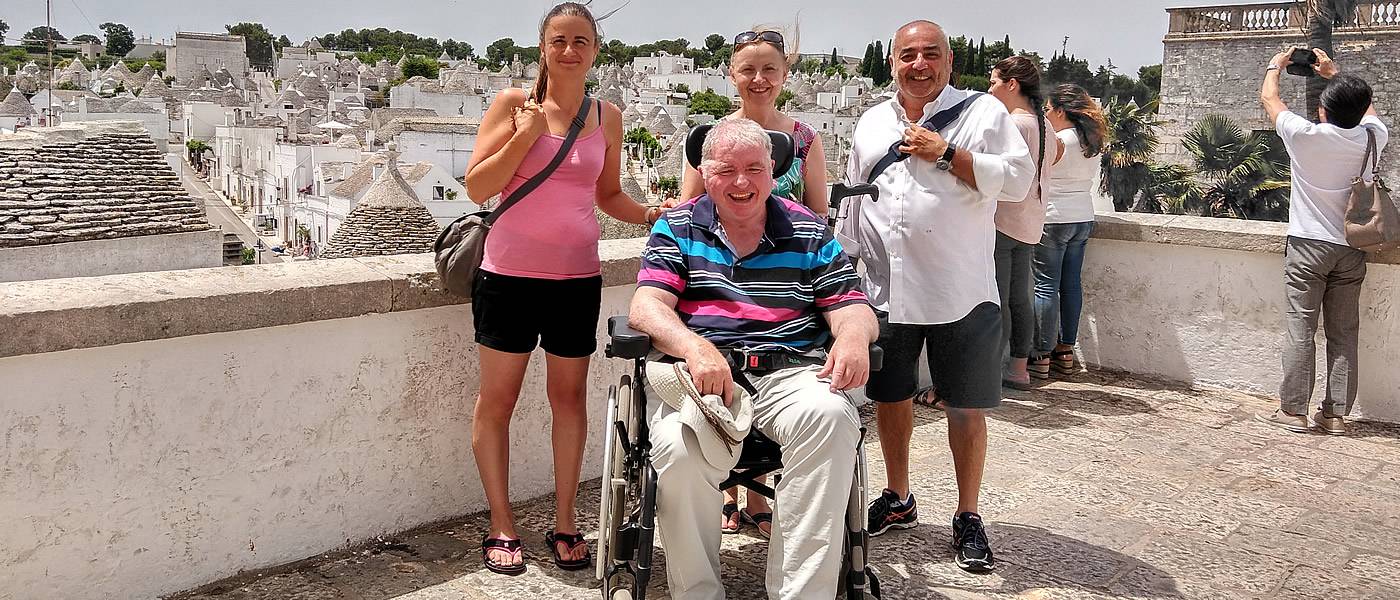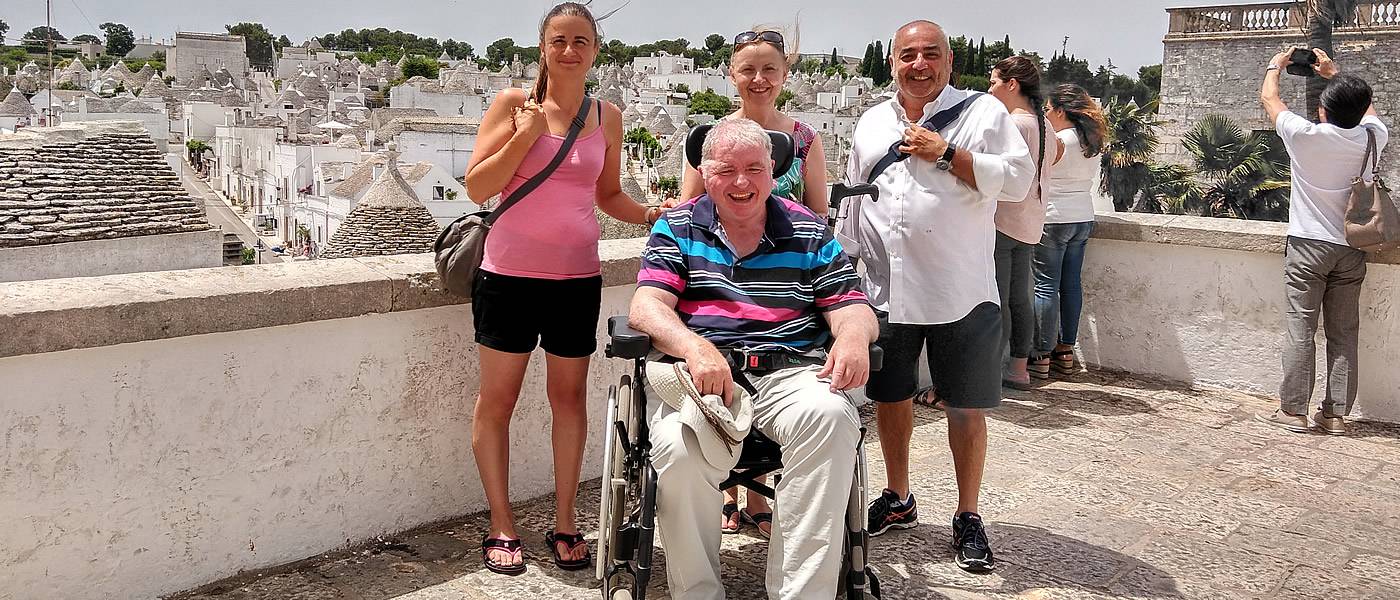 Alberobello Wheelchair Accessible Tours
Alberobello Wheelchair Accessible Tours
Alberobello Wheelchair Accessible Tours Apulia Excursions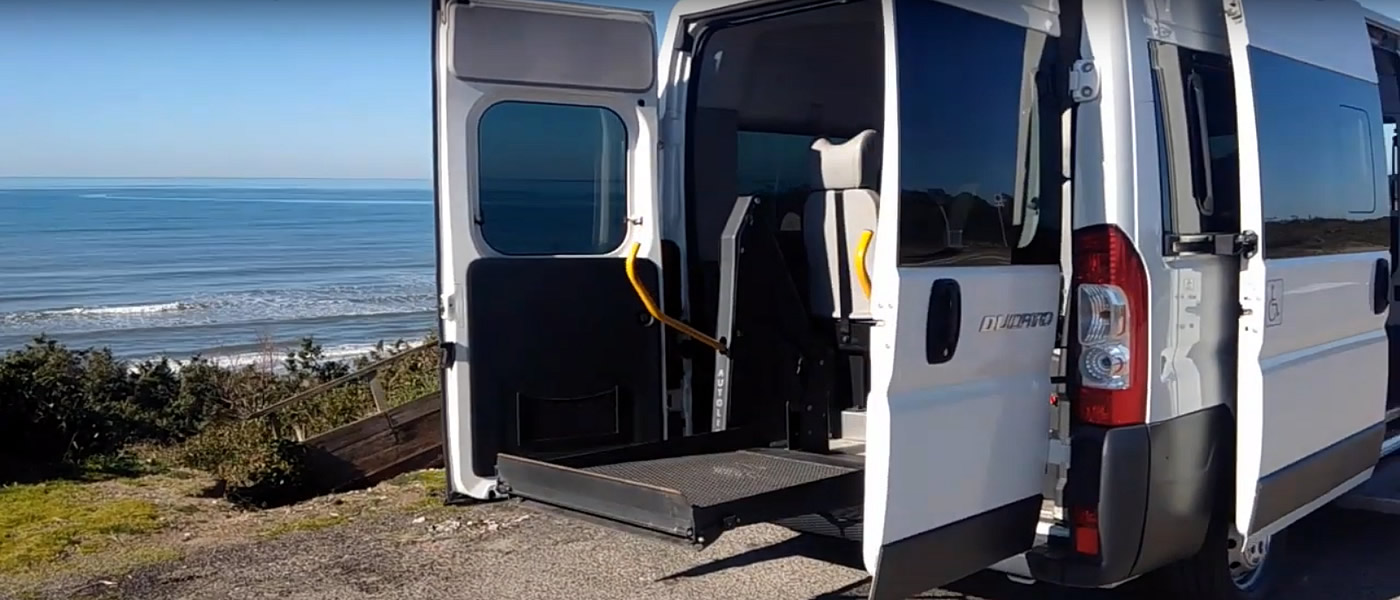 Our Adapted Van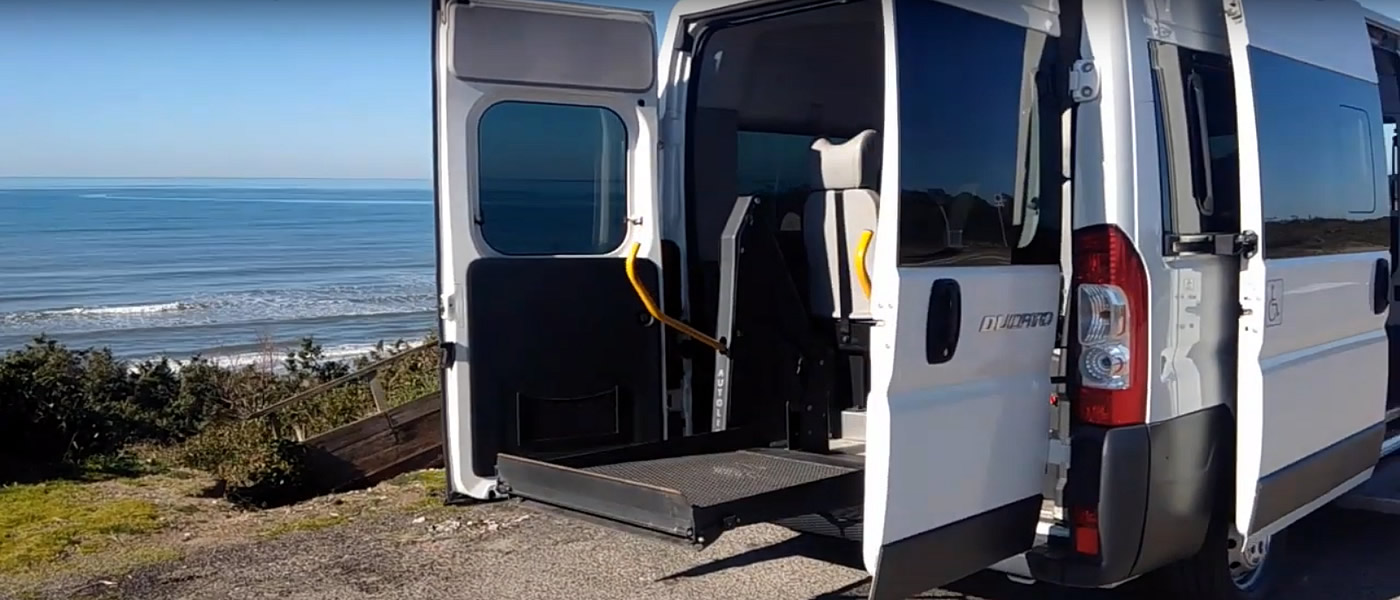 Alberobello Wheelchair Accessible Tours
A tiny comune in the Bari region, Alberobello has a couple of picture perfect Baroque churches and a few small museums.
It is chiefly known for its UNESCO listed Trulli houses, small lime washed dwellings shaped like cupcakes topped by conical gray slate roofs that are unique to this area of Apulia.
These impressive and unique structures, largely present in the Valley of Itria, can also be found in the provinces of Brindisi, Bari and Taranto.
Apulian Trulli
They are a genius example of architecture that is spontaneous, yet imperishable; to this day they are still used as homes.
It is a traditional and simple type of structure, sometimes in its most basic form used as a kind of shed among the olive groves.
The buildings are usually square and have very thick stone walls, constructed without mortar.
The thickness strengthens the structure and also helps regulate the internal temperature.
The roof is actually a dome, as you can see when you enter one of the buildings, but is almost invariably built up on top into a cone shape, topped with a spire.
The keystone, often decorated with esoteric, spiritual or propitiatory characters, is a very important structural element.
Ingenious is the presence of a large and prominent frame protruding from the roof, utilized for the collection and transfer of rainwater into ad-hoc cisterns.
The Trulli are a unique example of ancient architecture that still survives and is in use today with Alberobello wheelchair accessible tours Apulia excursions.

Touring Aberobello
The modern part of Alberobello contains a number of interesting Trulli, the most important of which is the "Trullo Sovrano". Situated behind the Basilica Dei Santi Medici.
The "Casa D'Amore", now used as the tourist information building, was the first trullo to be built after the town was granted its freedom in 1797.
Dominating a hill on which a number of Trulli form a staircase like structure, stands a Church of St Anthony inspired by the traditional environment of the region.
Inside, the transept crossing is topped by a cupola that is comparable to those you will see in private mansions.
Book & Travel
Alberobello wheelchair accessible tours.
Unmissable visit at it with our Apulia Accessible Tours.
Specifically tailored to wheelchair users, reduced mobility persons and disabled with an adapted van.
Apulia Wheelchair Accessible Services
Apulia Wheelchair Friendly Hotels
Day - Venice, Tuscany
Sacramento - USA
5th May 2022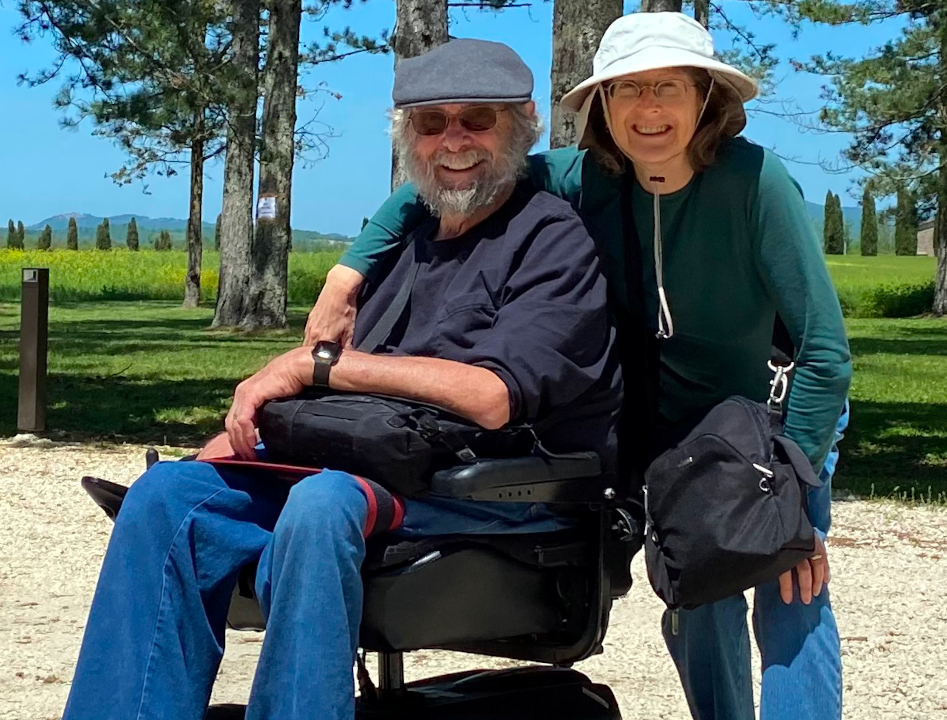 Vincenzo is superb in every way. He is extremely thorough, conscientious and honest ...
Samuel & Watkiss - Sicily
Samuel & Watkiss Families
Merton - UK
21st September 2021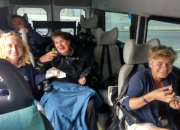 Birgisdottir - Milan
Akureyri - Iceland
15th September 2021 I contacted Accessible Italian Holiday with a very short notice about a transfer from ...
Bonelli - Umbria
Gozo - Malta
13rd September 2021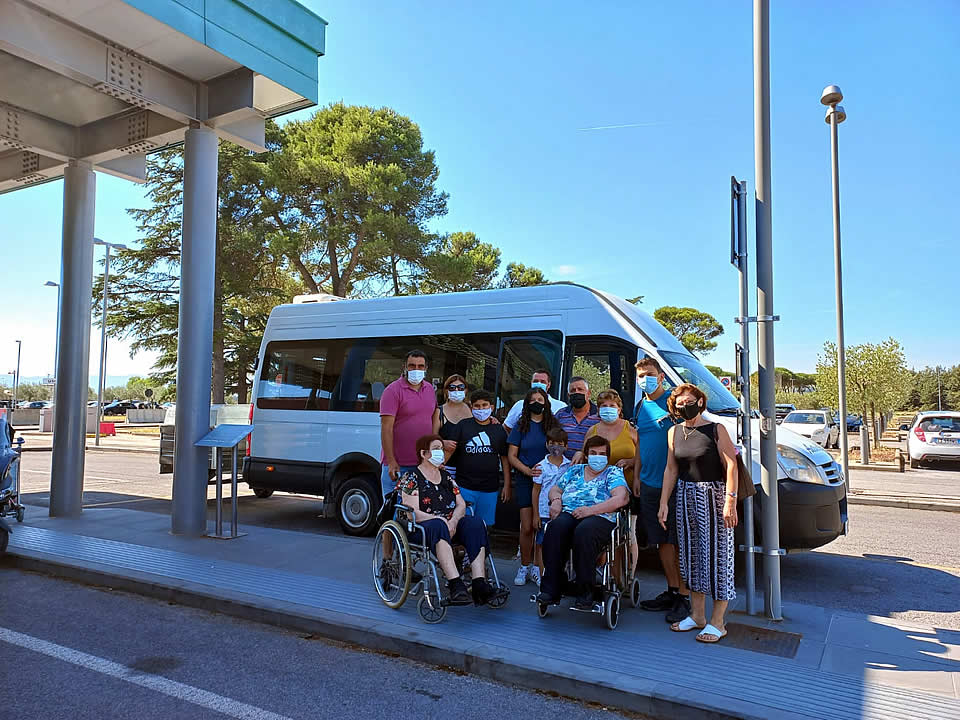 Reifein - Pisa
Atlanta - USA
16th August 2021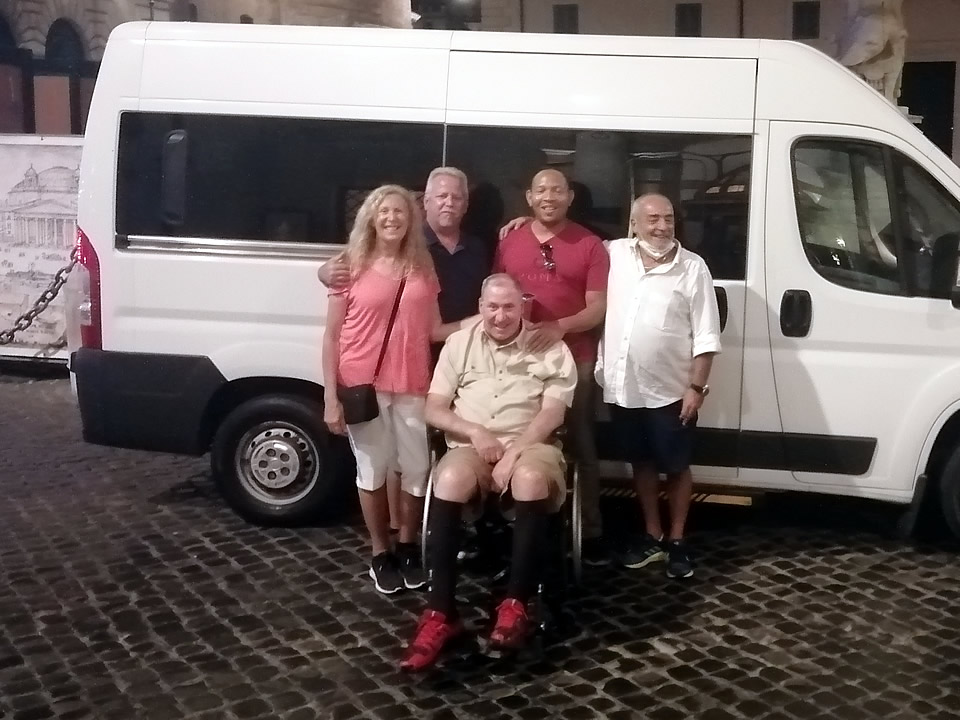 Thompson - Sicily
Triq I Assedju - Malta
20th October 2020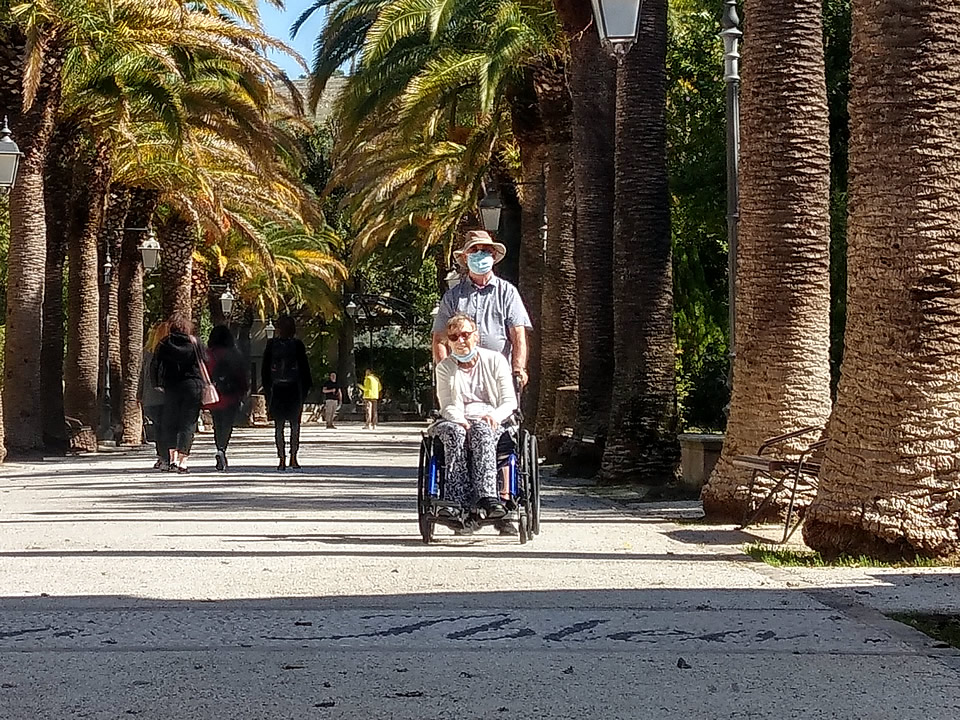 The service provided by Accessible Italian Holiday was exceptional. Vincenzo who ...
Brabant - Naples
Sainte-Catherine - France
29th June 2020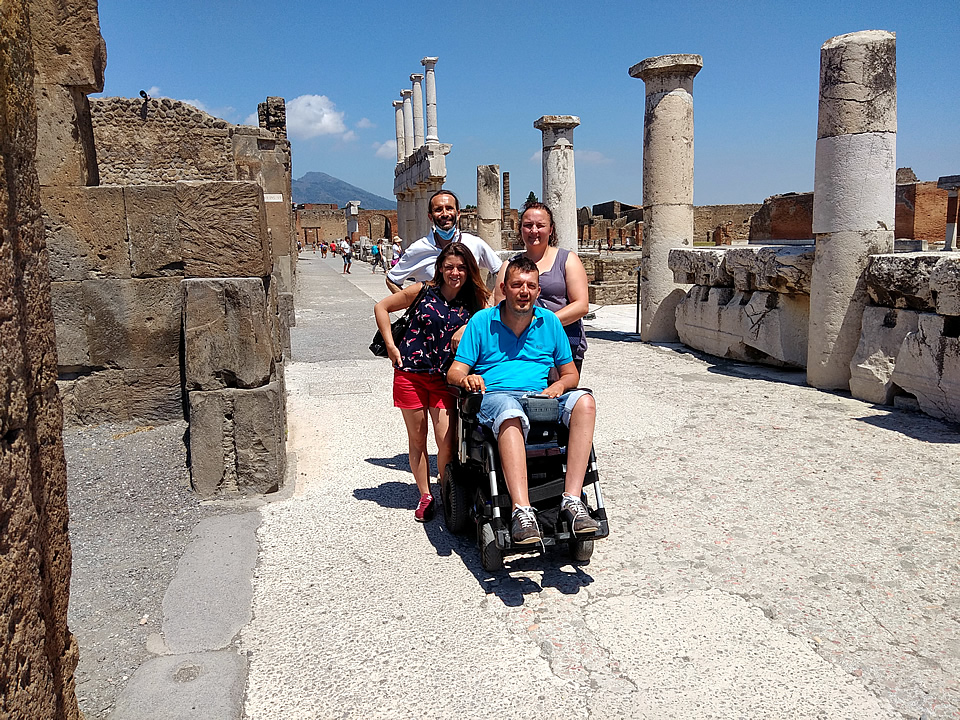 Prydun - Sicily
Hereford - UK
8th March 2020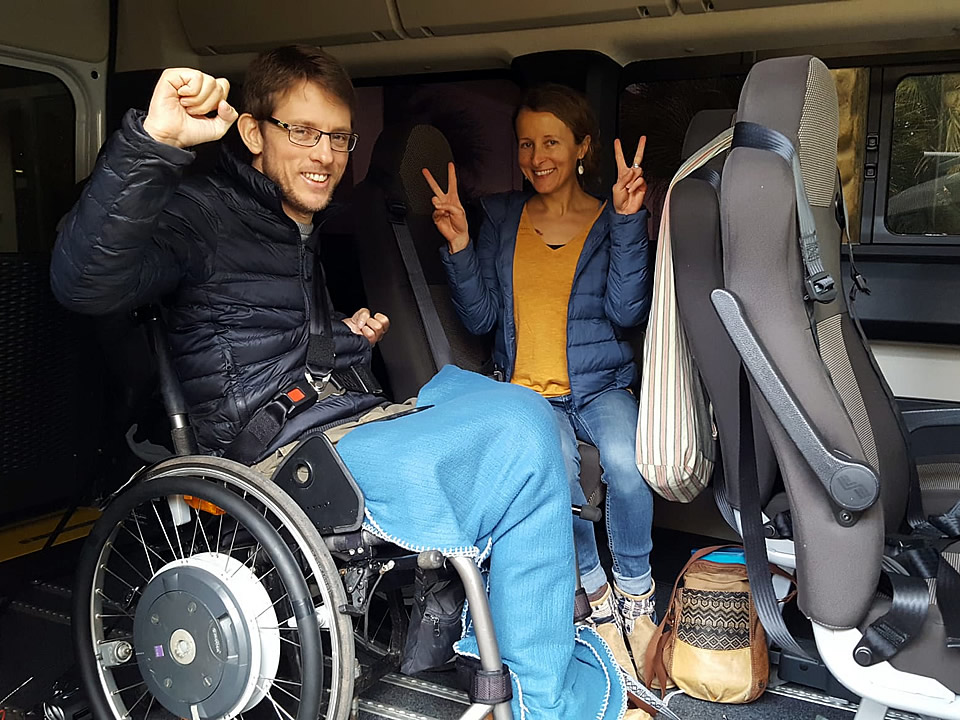 My husband ( who has a spinal cord injury and can't walk ) needed to make a last ...
Rudyk - Sorrento
New York - USA
31st October 2019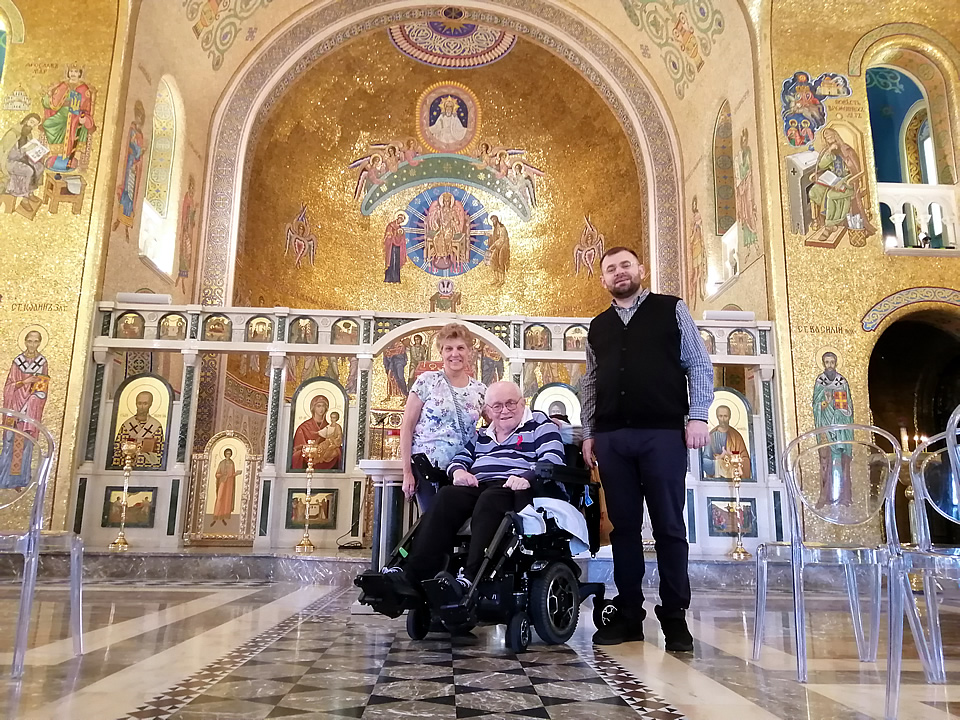 Molski- Sicily
Arizona - USA
19th September 2019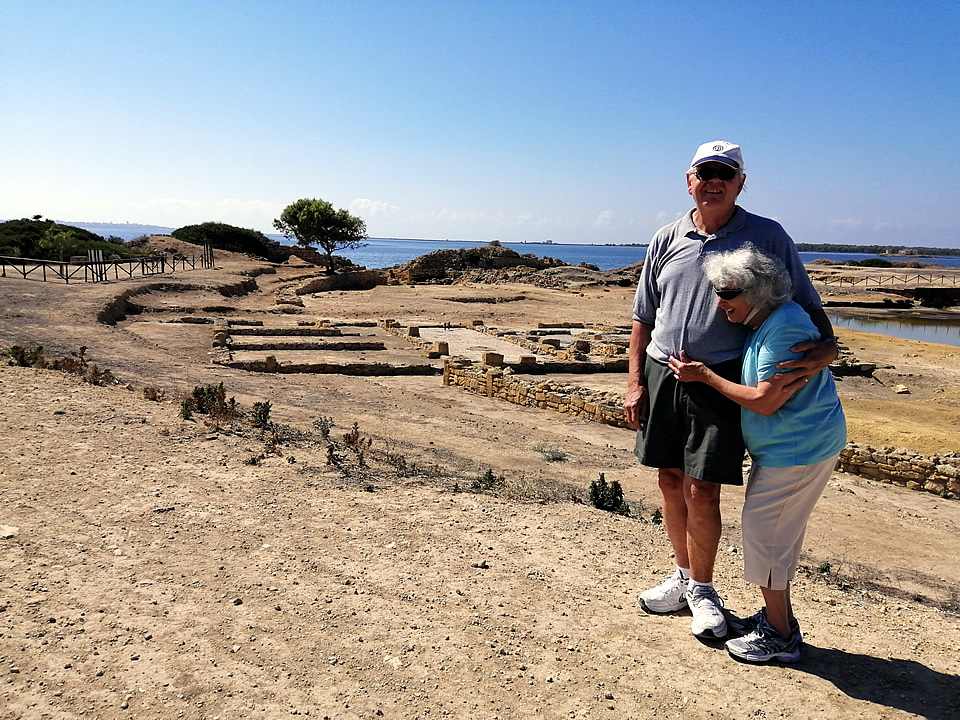 Enzo is a delight to work with. Made helpful suggestions that improved are overall ...
Burns - Bologna
Alpharetta - USA
5th August 2019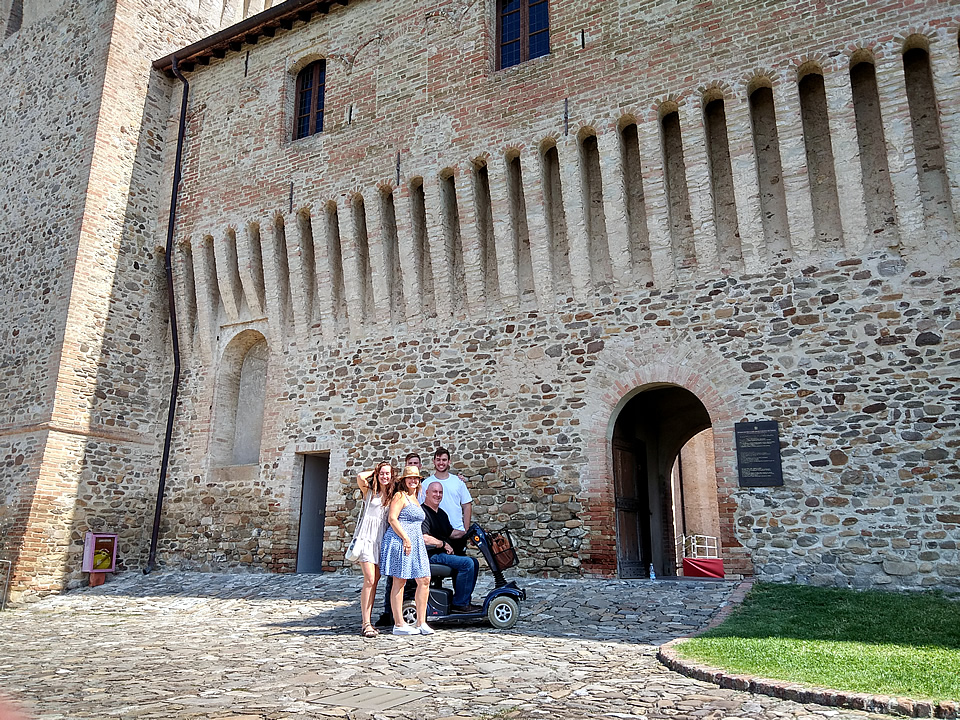 Jones - Rome
Melbourne - Australia
25th July 2019 Raaber - Venice, Lake Como, Florence
Tropiano - Umbria
Philadephia - USA
30th May 2019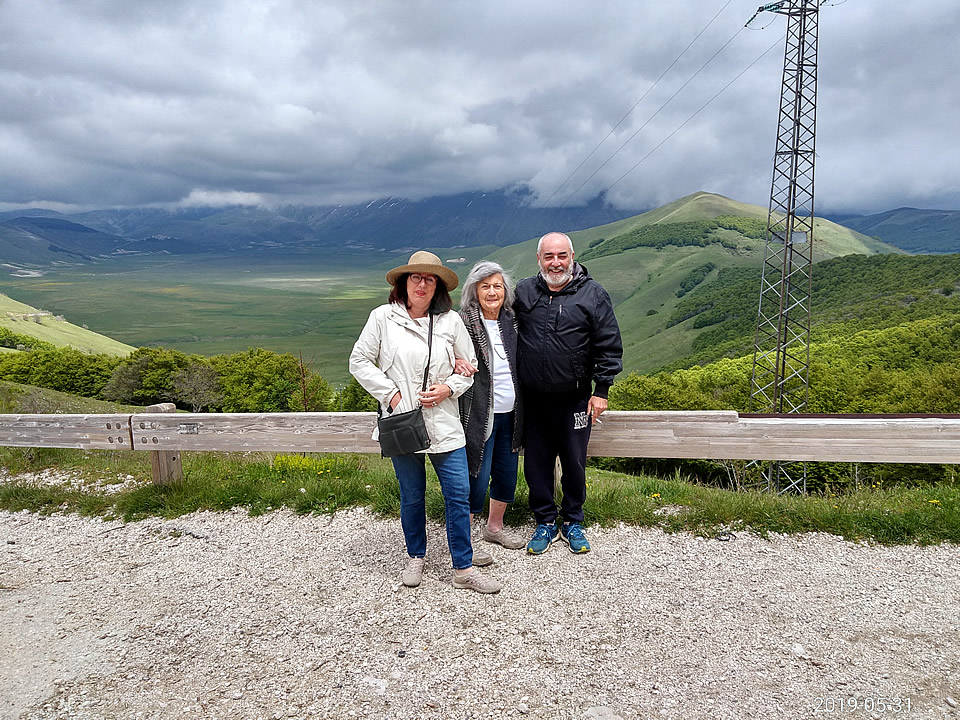 Stapley - Tuscany
Blue Mountains - Australia
17th May 2019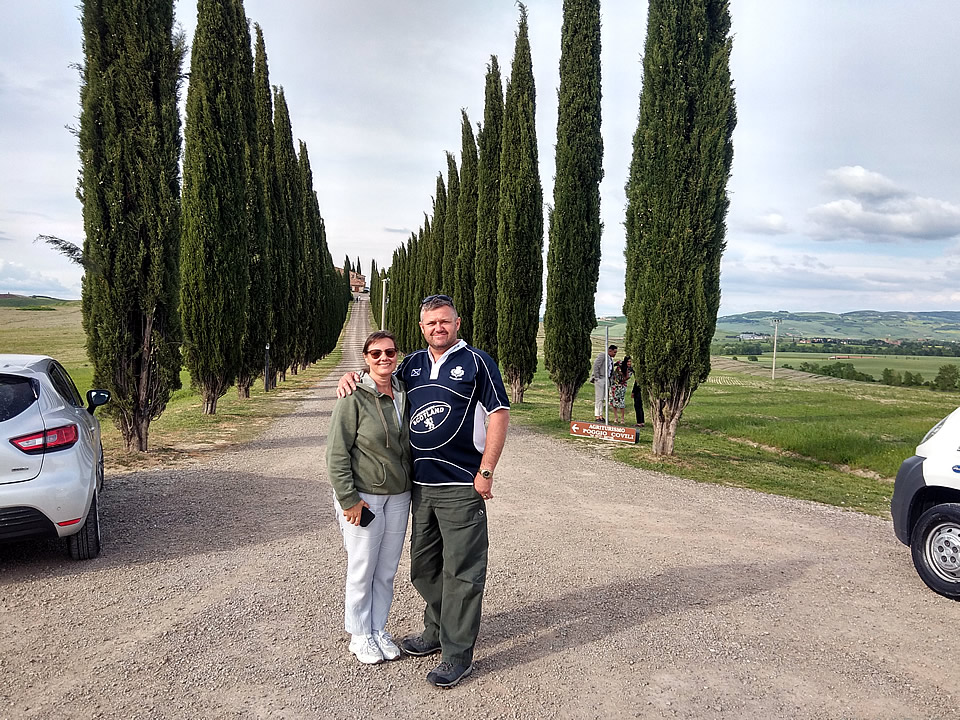 We booked two trips with Enzo, he was wonderful. At all times he made sure we got ...
Carreras - France, Swiss & Italy
Miami- USA
26th March 2019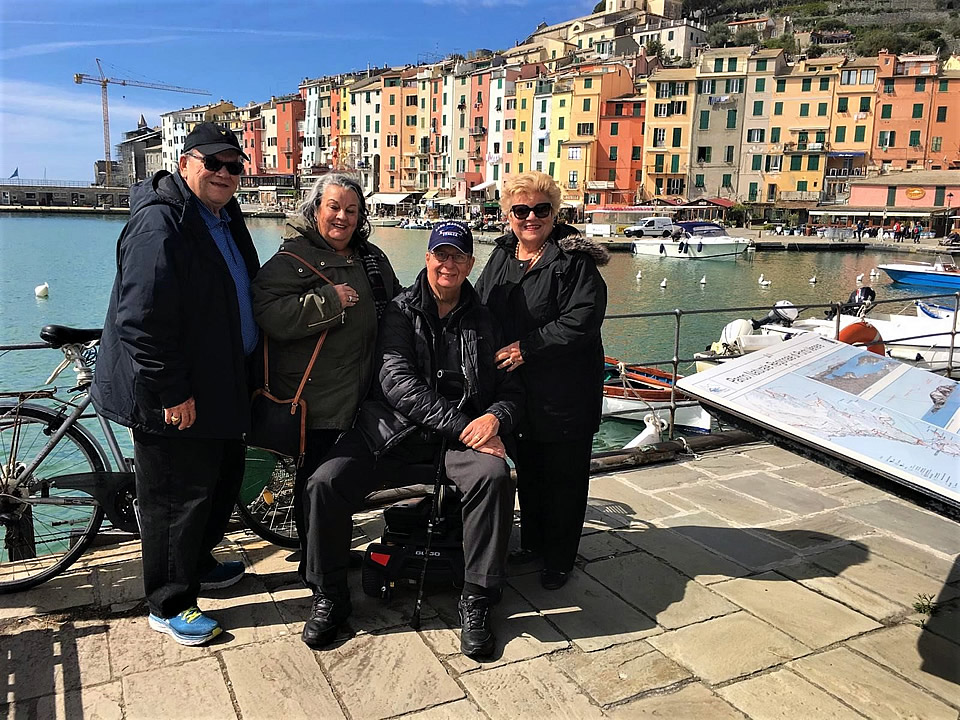 Whittle - Apulia
Cheltenham- UK
19th October 2018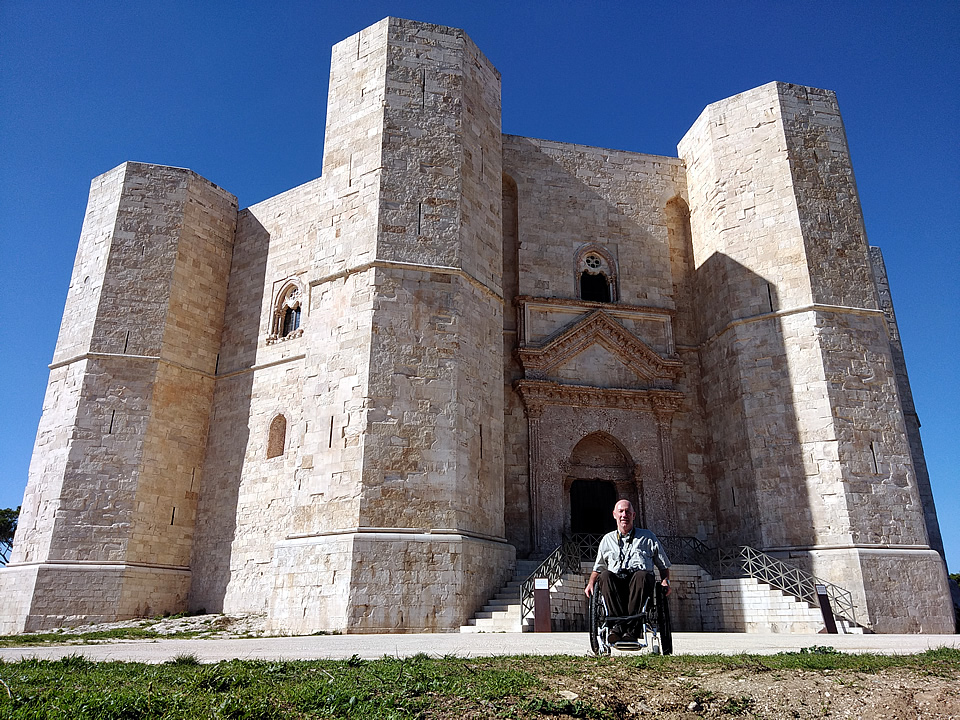 Scheer & Mallett - Apulia
Illinois- USA
5th October 2018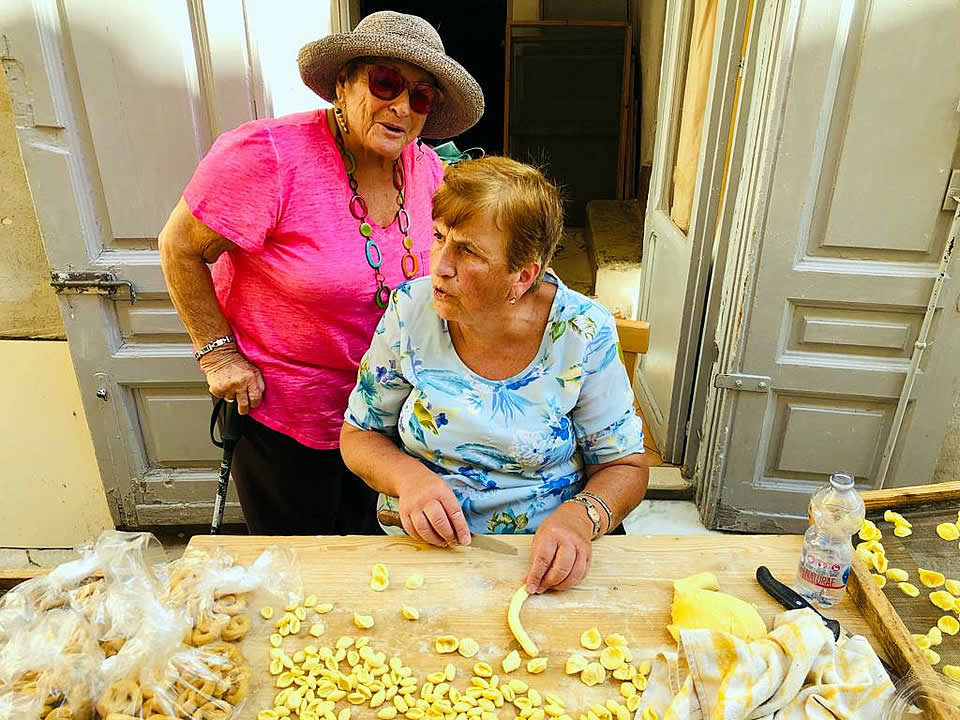 Thank you for a FABULOUS trip. We had so much fun. You were so kind , helpful and ...
Totta - Rome
Long Beach - USA
4th October 2018 Our guide was not only an excellent and reliable driver who met us on time ...
Pieples - Venice Rome Apulia
Miami- USA
14th September 2018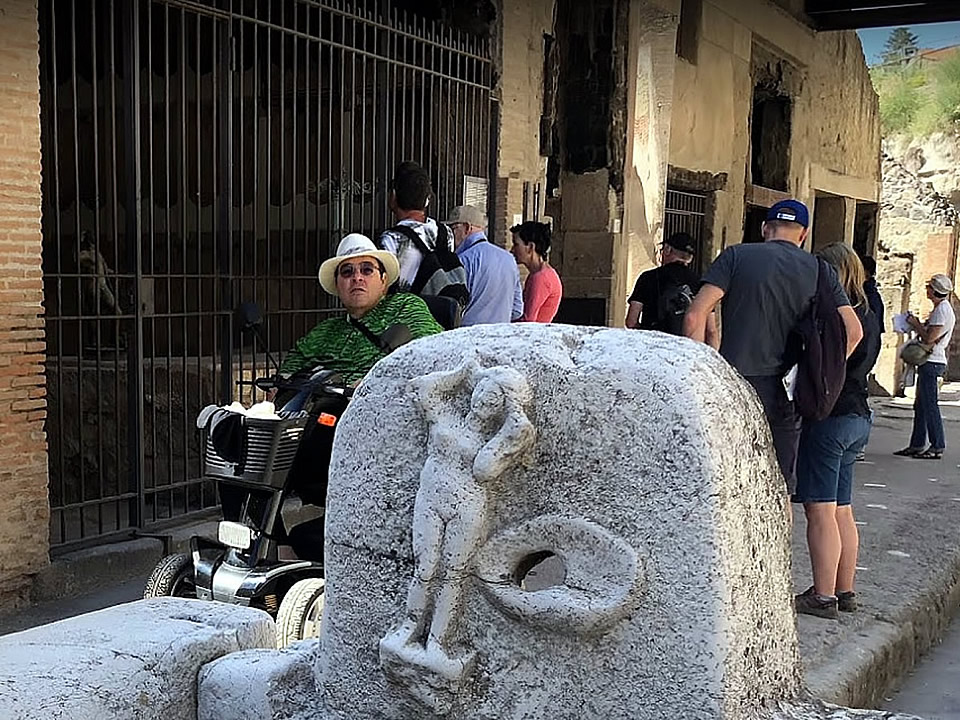 Our family of 4 had a wonderful trip because of Accessible Italian Holidays. Here ...