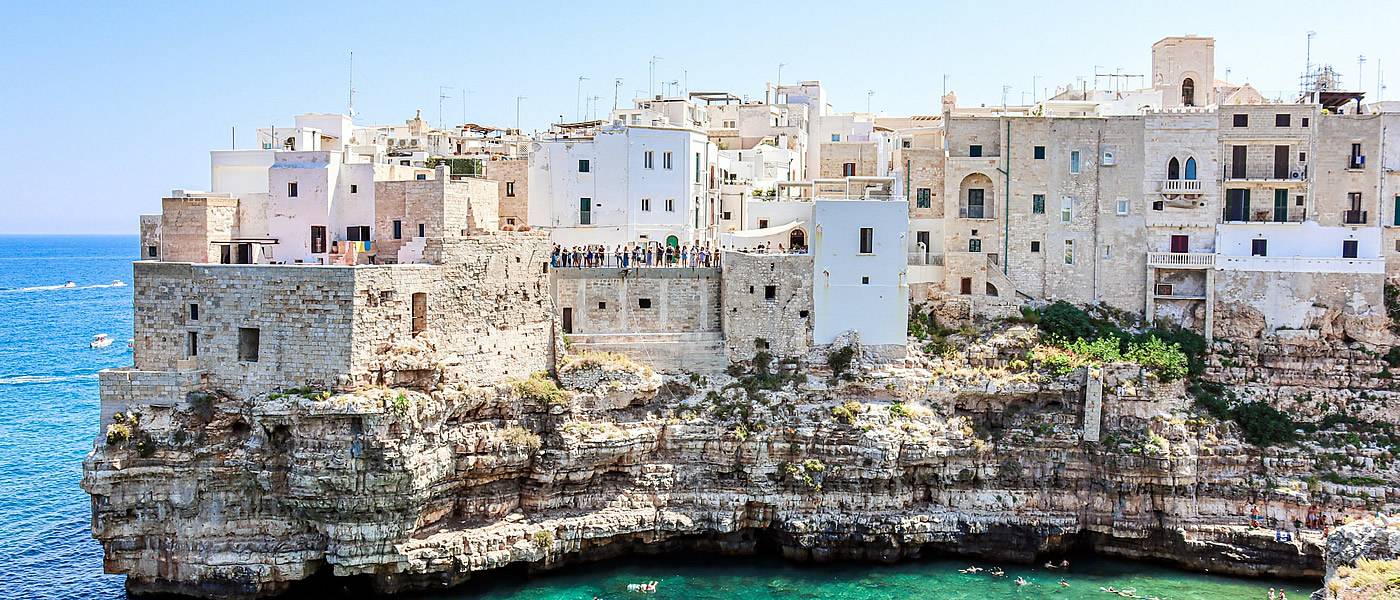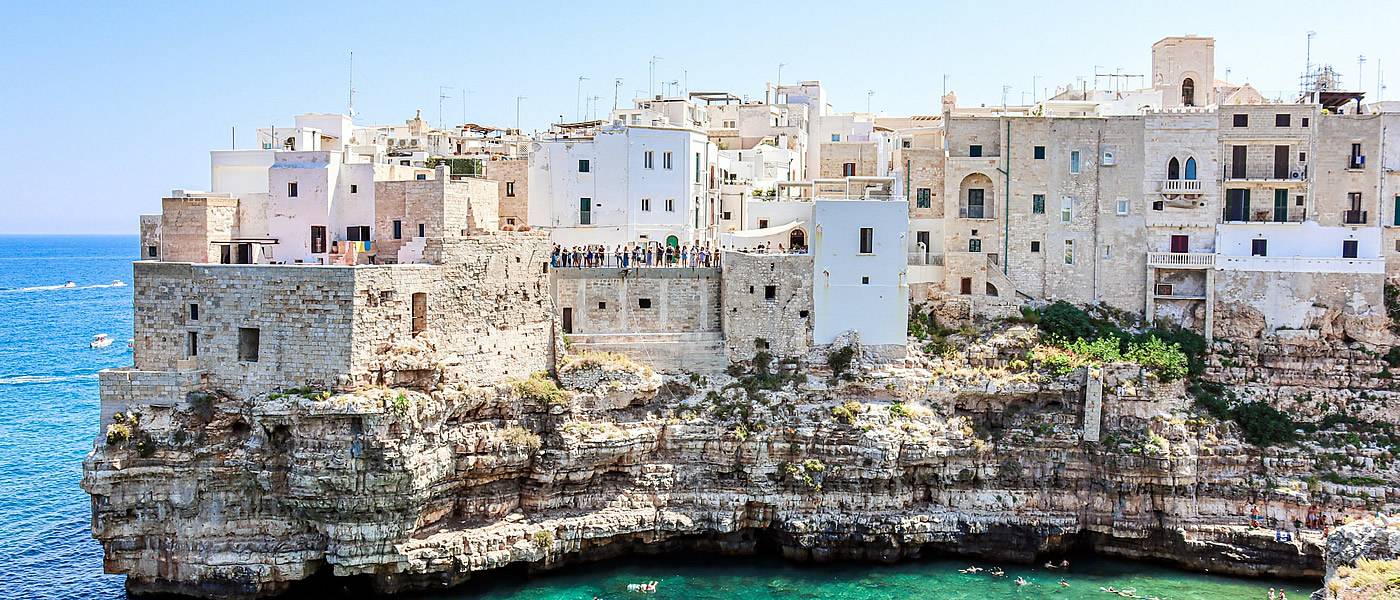 Polignano a Mare Wheelchair Accessible Tours
Polignano a Mare Wheelchair Accessible Tours
Polignano a Mare Wheelchair Accessible Tours Apulia Excursions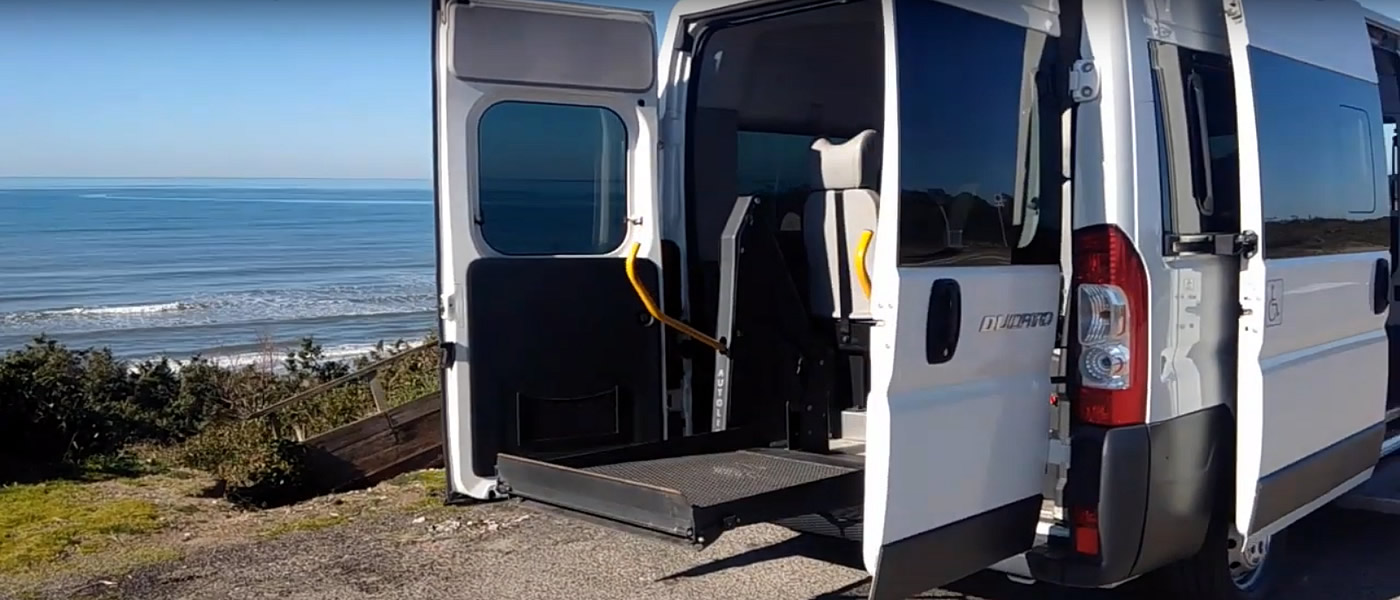 Our Adapted Van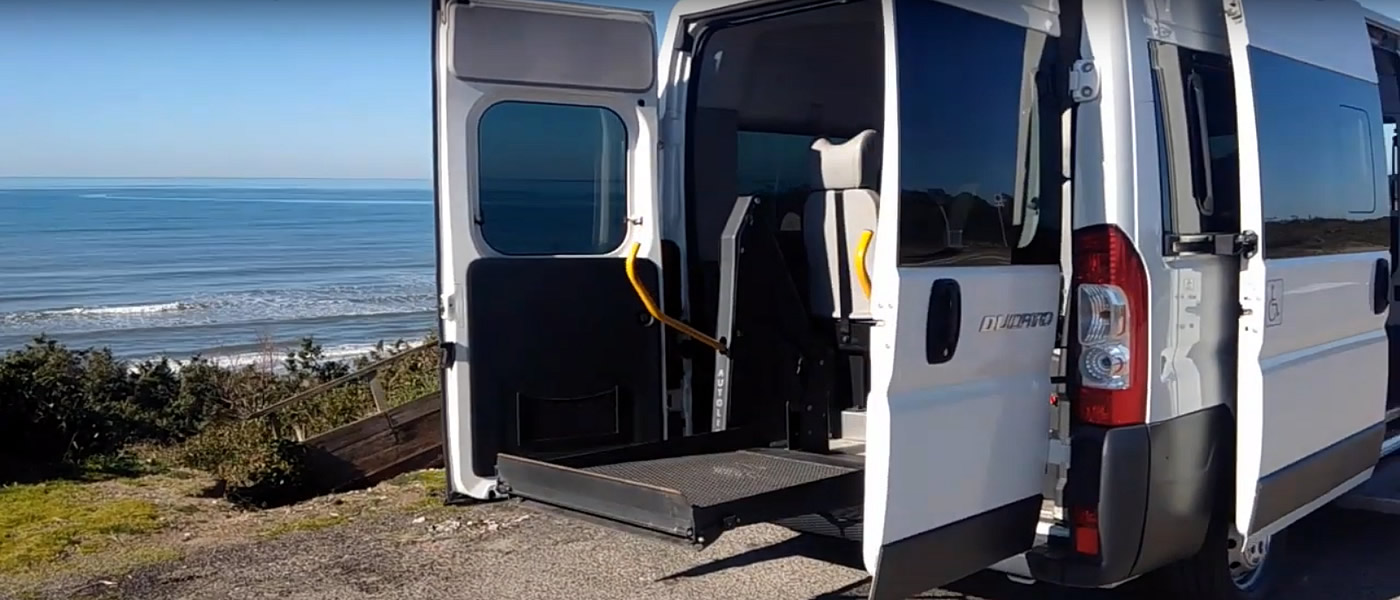 Polignano a Mare Wheelchair Accessible Tours
Crystal clear waters and cliffs pitted with caves carved by the sea give Polignano a Mare wheelchair accessible tours its uniqueness.
A small town, known also as the "Pearl of the Adriatic", it's just over 30 km from Bari.
Because of the karst nature of the cliff there is a number of caves on the sea that were inhabited by the prehistoric men.
Of these, marine caves the Palazzese Grotto, is the most enchanting one and should be seen.
Polignano a Mare wheelchair accessible tours historic center is well preserved. Its network of alleyways winding among the typical white houses and small courtyards, lead to terraces with amazing views over the Adriatic sea.
Polignano a Mare wheelchair accessible tours has a compact medieval quarter that might have been designed expressly for lovers of indolent pre-prandial ambles.
The little town pushes itself right to the edge of limestone cliffs undercut by caves hewn by the ceaseless nibbling and gnawing of the Adriatic, while its tiny and postcard-pretty beach could be a Cornish Cove, if it weren't for the terrace of tall venerable buildings.
There are many places to visit around Polignano a Mare wheelchair accessible tours, whatever your interest.
Tourist attractions include fascinating castles, beautiful churches, Trulli and farms, interesting museums and beautiful parks.
Through the archway of the Vecchia Porta, visitors access the old town of Poligano a Mare, to this very day encircled by the original perimeter walls and inside which the Chiesa Matrice is located.
Inside the church, which served as the town's cathedral until 1818, precious works of art attributed to Stefano di Putignano, including an exquisite sculpture of the nativity, can be admired.
Just 3 km from the center of Poligano a Mare lies the magnificent 11th century Benedictine Abbey of San Vito.
Booking & Travel
Polignano a Mare wheelchair accessible tours.
Unmissable visit at it with our Apulia Accessible Tours.
Specifically tailored to wheelchair users, reduced mobility persons and disabled with an adapted van.
Apulia Wheelchair Accessible Services
Apulia Wheelchair Friendly Hotels
Day - Venice, Tuscany
Sacramento - USA
5th May 2022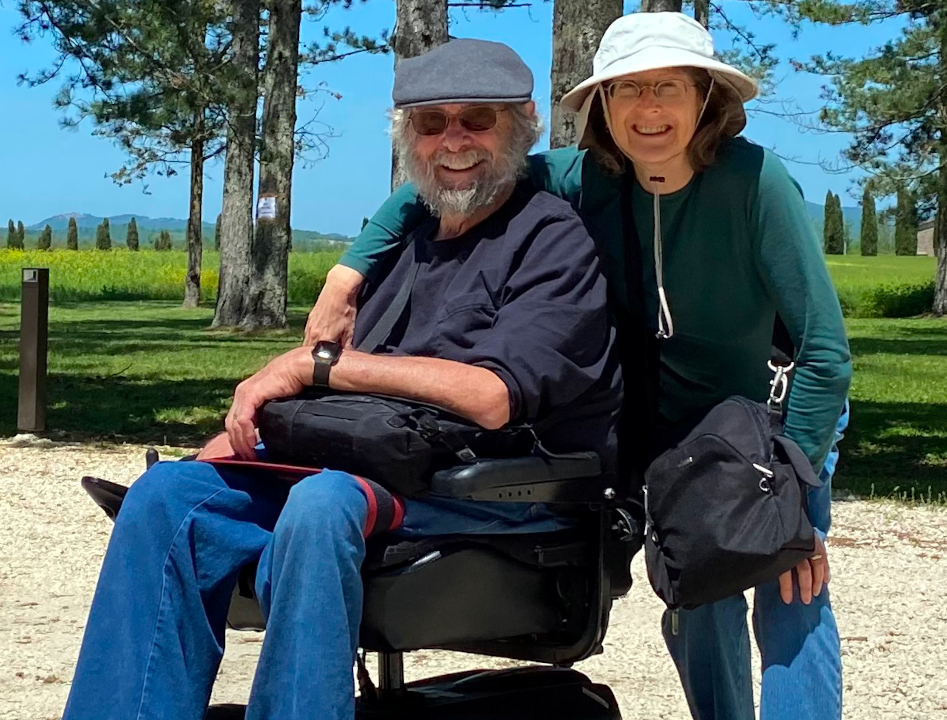 Vincenzo is superb in every way. He is extremely thorough, conscientious and honest ...
Samuel & Watkiss - Sicily
Samuel & Watkiss Families
Merton - UK
21st September 2021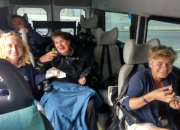 Birgisdottir - Milan
Akureyri - Iceland
15th September 2021 I contacted Accessible Italian Holiday with a very short notice about a transfer from ...
Bonelli - Umbria
Gozo - Malta
13rd September 2021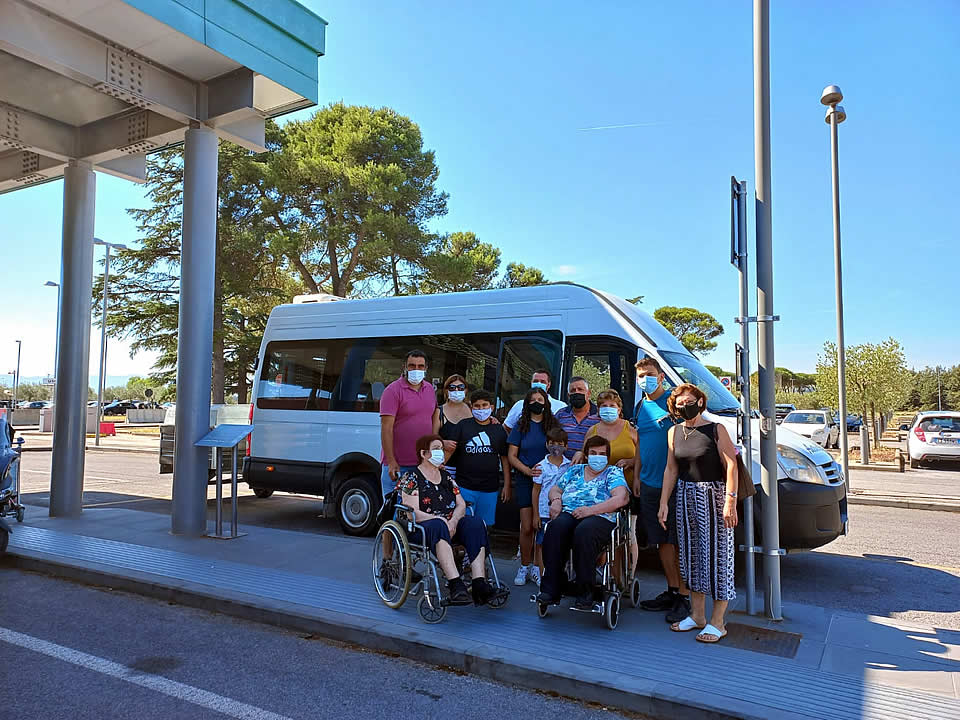 Reifein - Pisa
Atlanta - USA
16th August 2021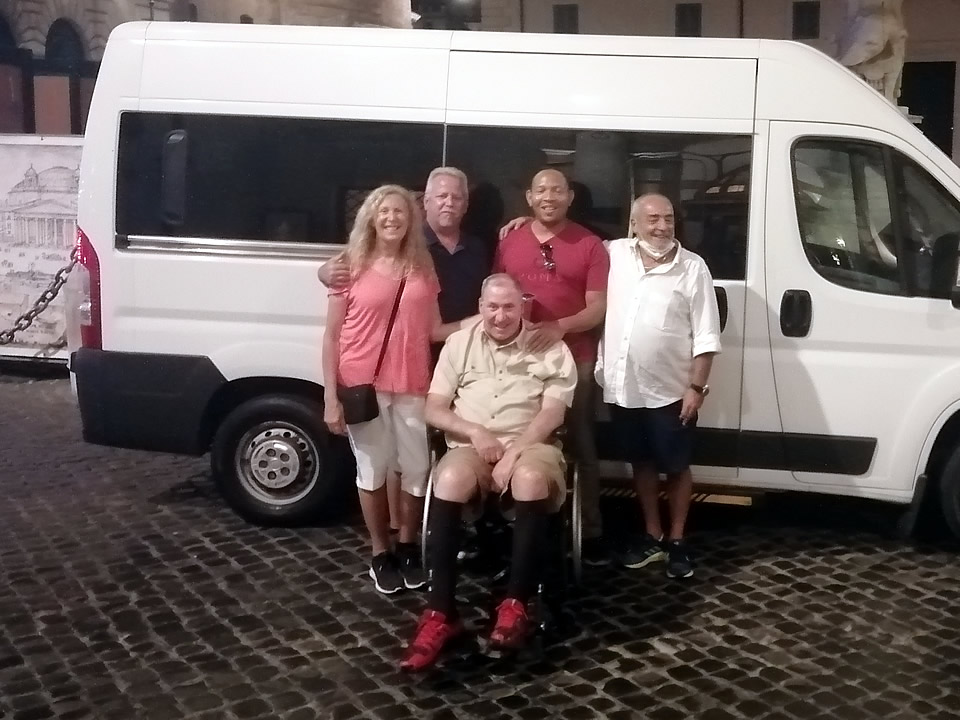 Thompson - Sicily
Triq I Assedju - Malta
20th October 2020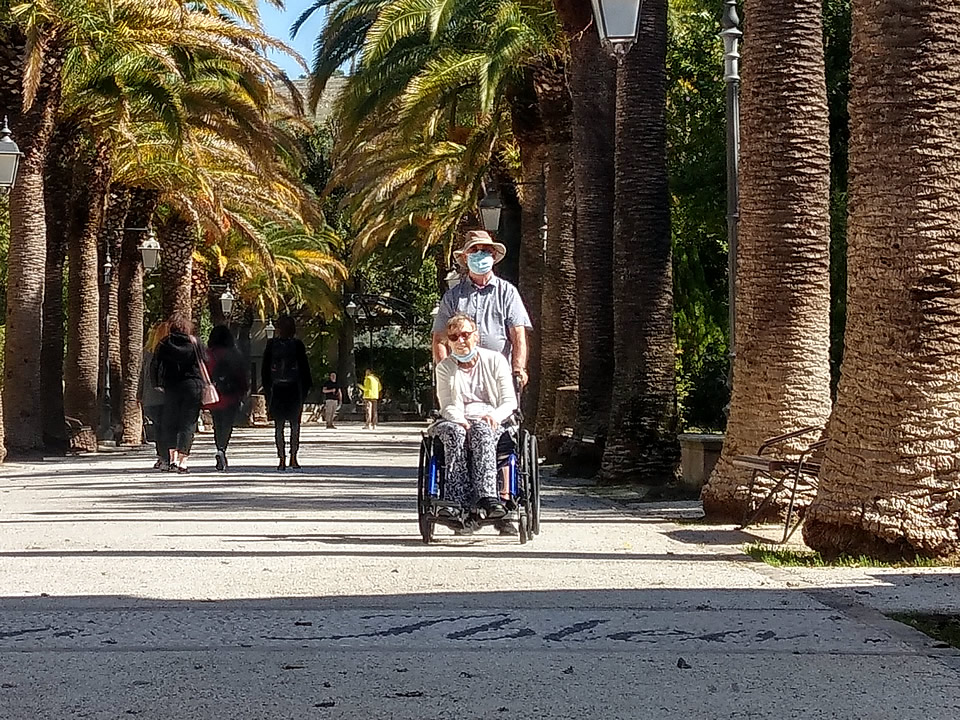 The service provided by Accessible Italian Holiday was exceptional. Vincenzo who ...
Brabant - Naples
Sainte-Catherine - France
29th June 2020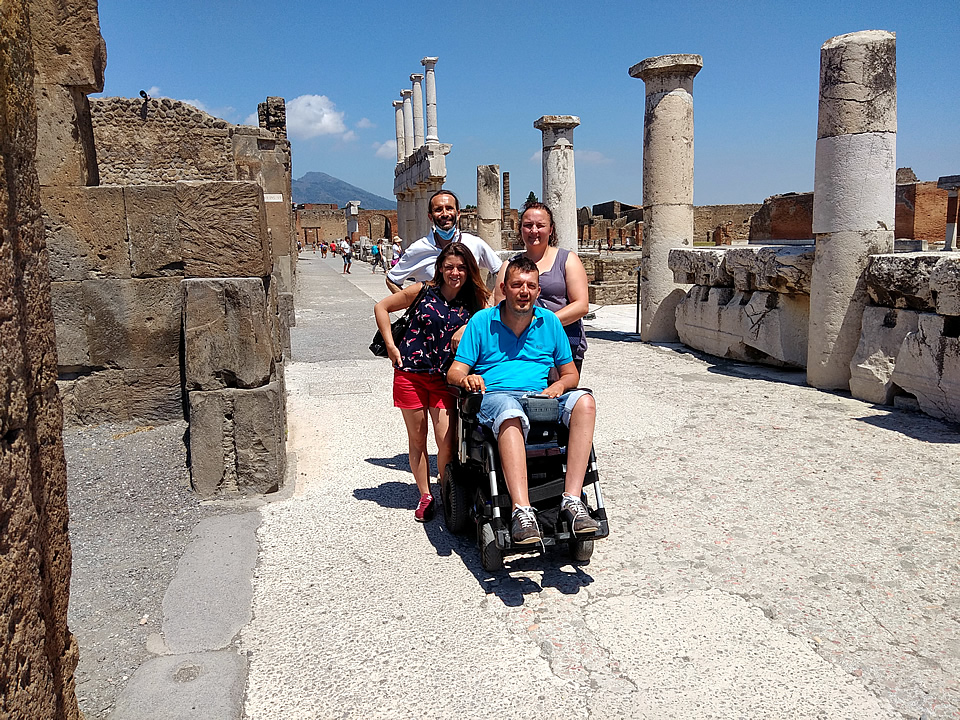 Prydun - Sicily
Hereford - UK
8th March 2020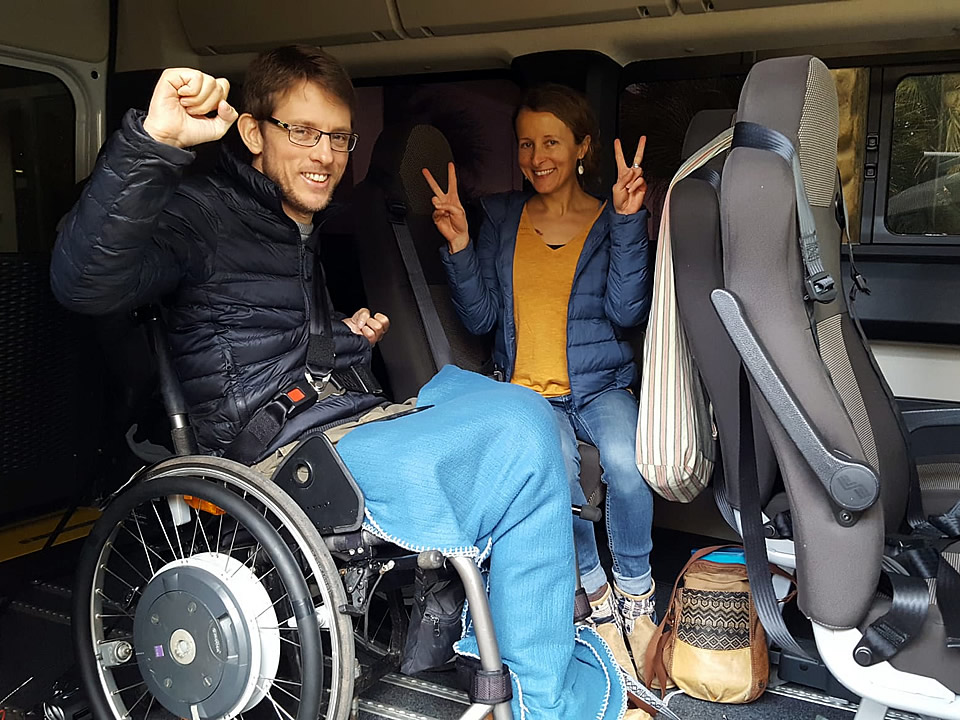 My husband ( who has a spinal cord injury and can't walk ) needed to make a last ...
Rudyk - Sorrento
New York - USA
31st October 2019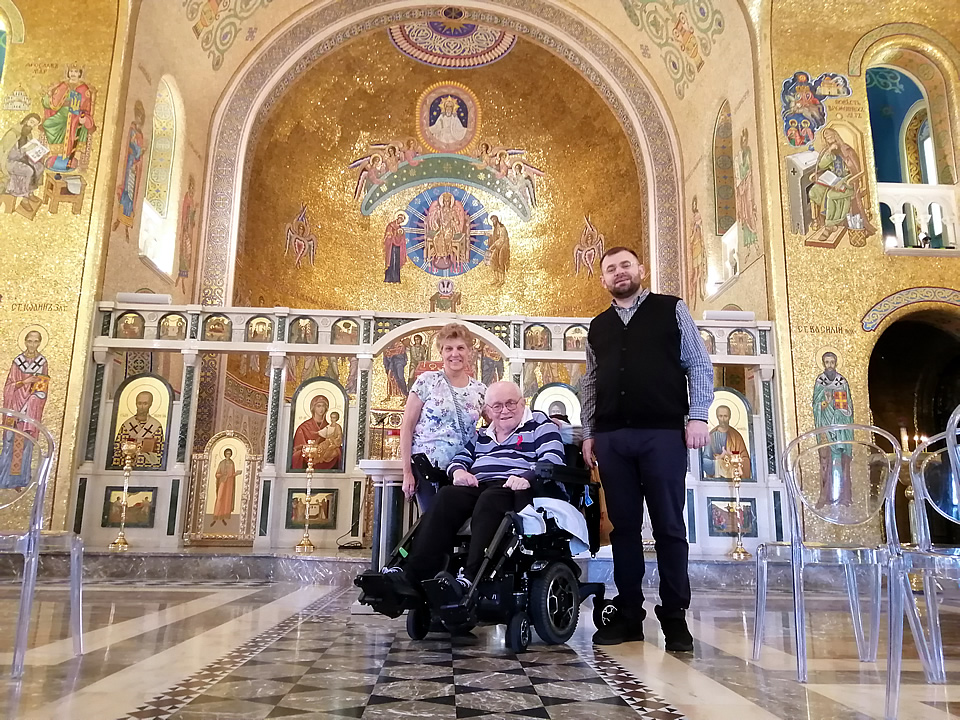 Molski- Sicily
Arizona - USA
19th September 2019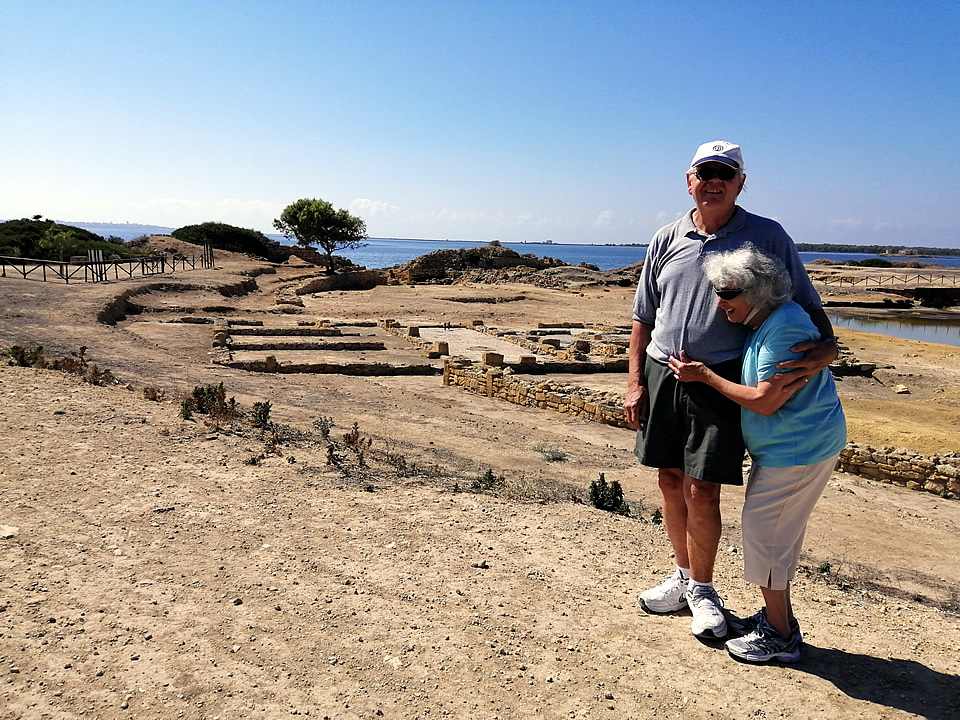 Enzo is a delight to work with. Made helpful suggestions that improved are overall ...
Burns - Bologna
Alpharetta - USA
5th August 2019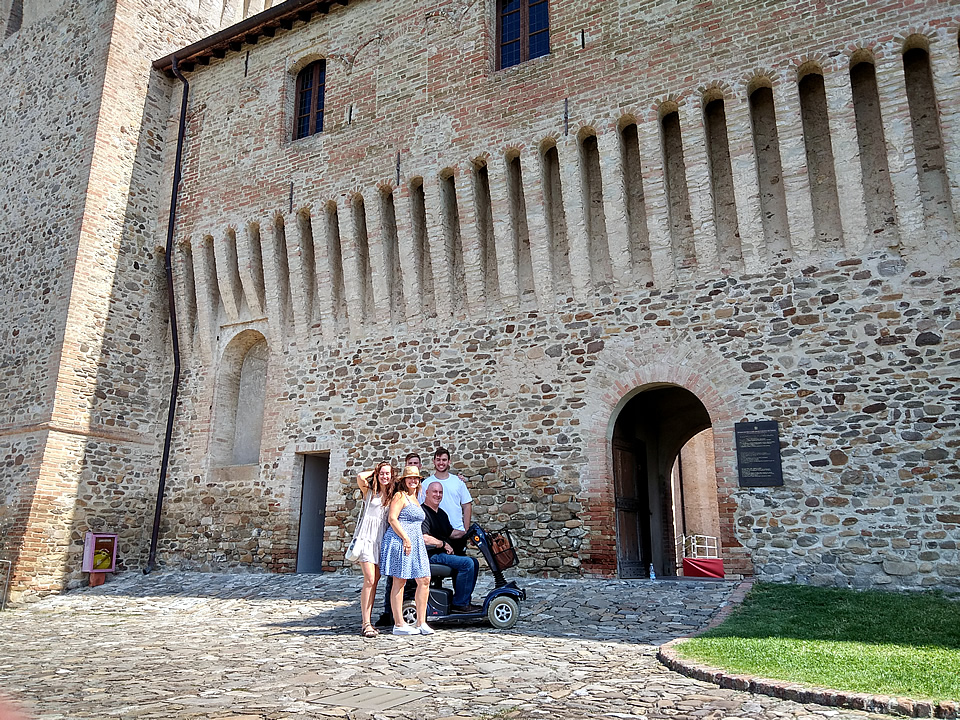 Jones - Rome
Melbourne - Australia
25th July 2019 Raaber - Venice, Lake Como, Florence
Tropiano - Umbria
Philadephia - USA
30th May 2019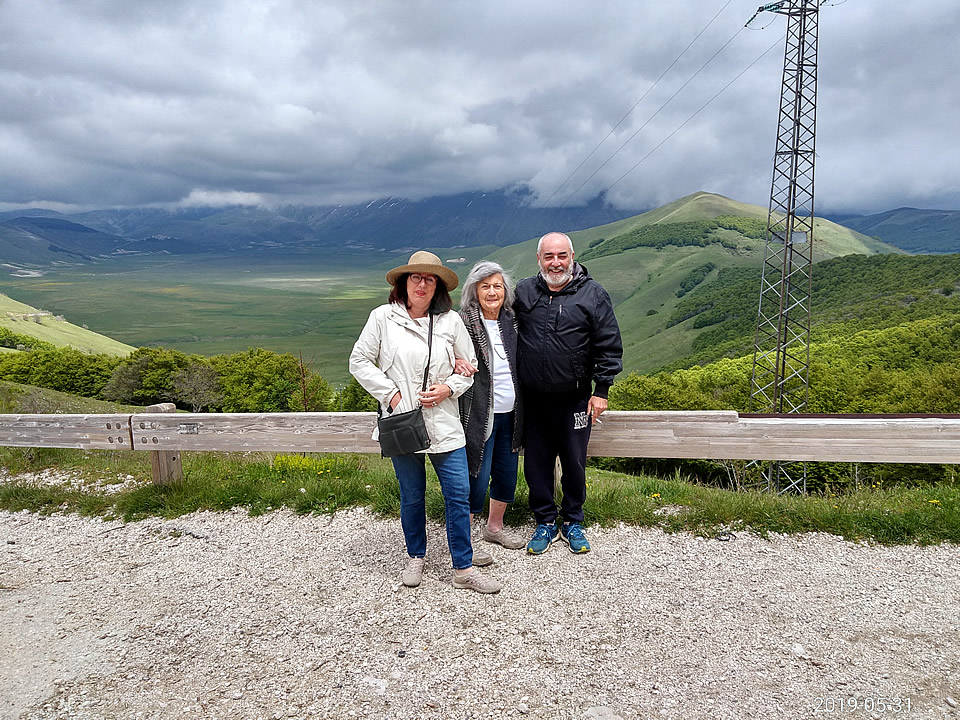 Stapley - Tuscany
Blue Mountains - Australia
17th May 2019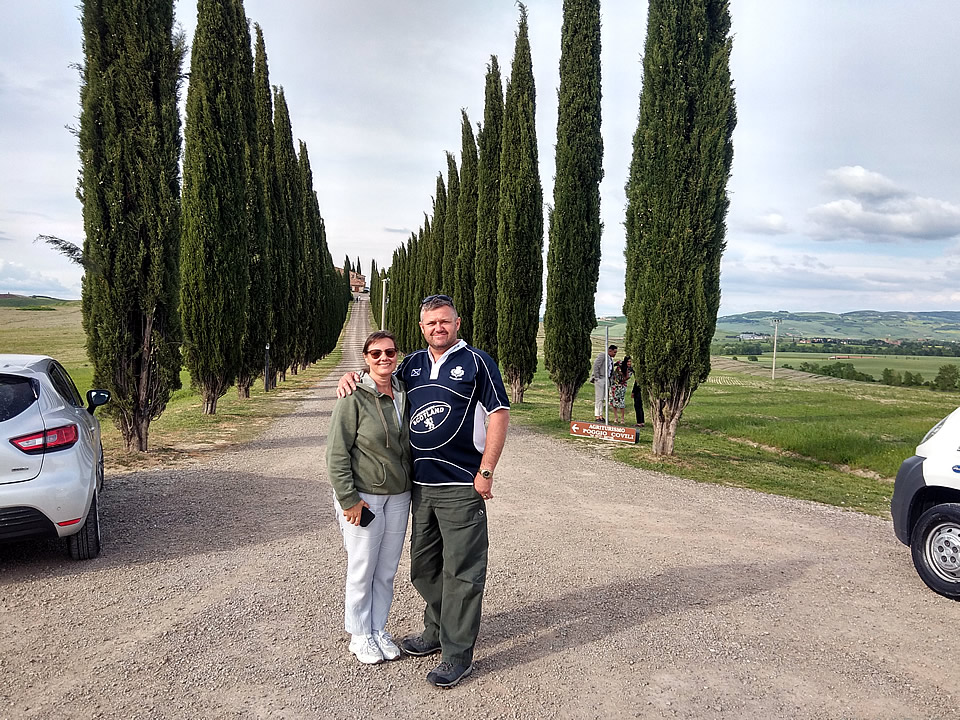 We booked two trips with Enzo, he was wonderful. At all times he made sure we got ...
Carreras - France, Swiss & Italy
Miami- USA
26th March 2019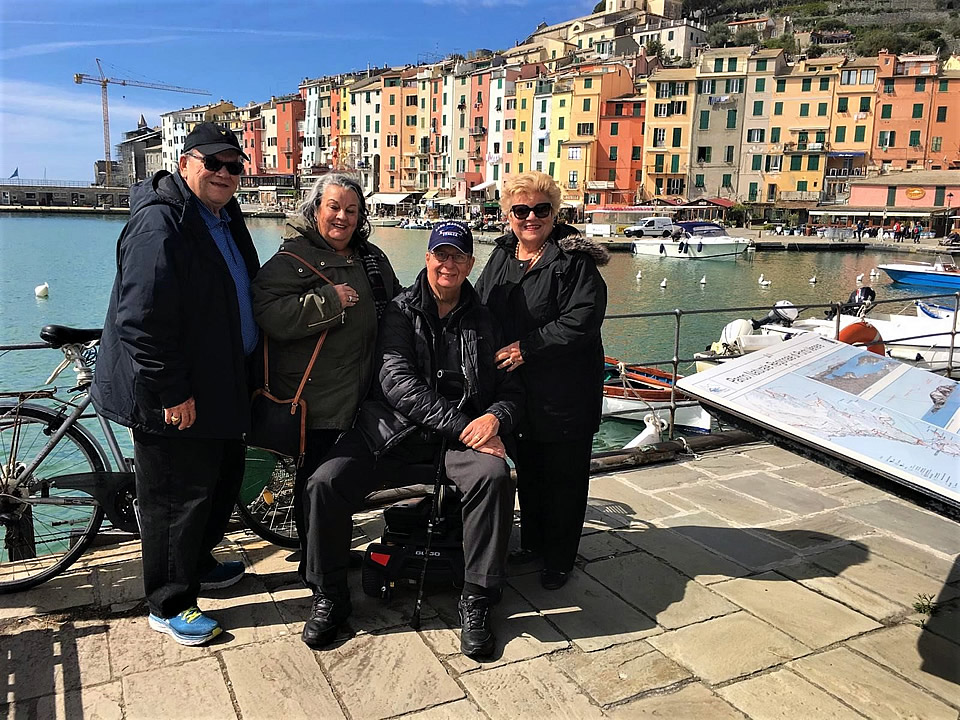 Whittle - Apulia
Cheltenham- UK
19th October 2018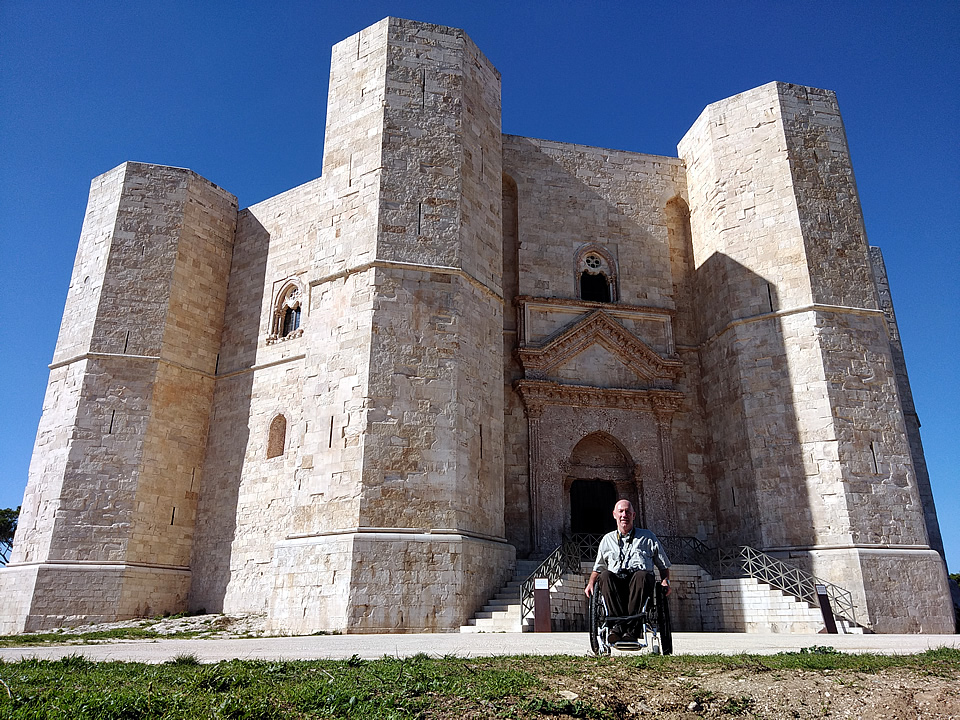 Scheer & Mallett - Apulia
Illinois- USA
5th October 2018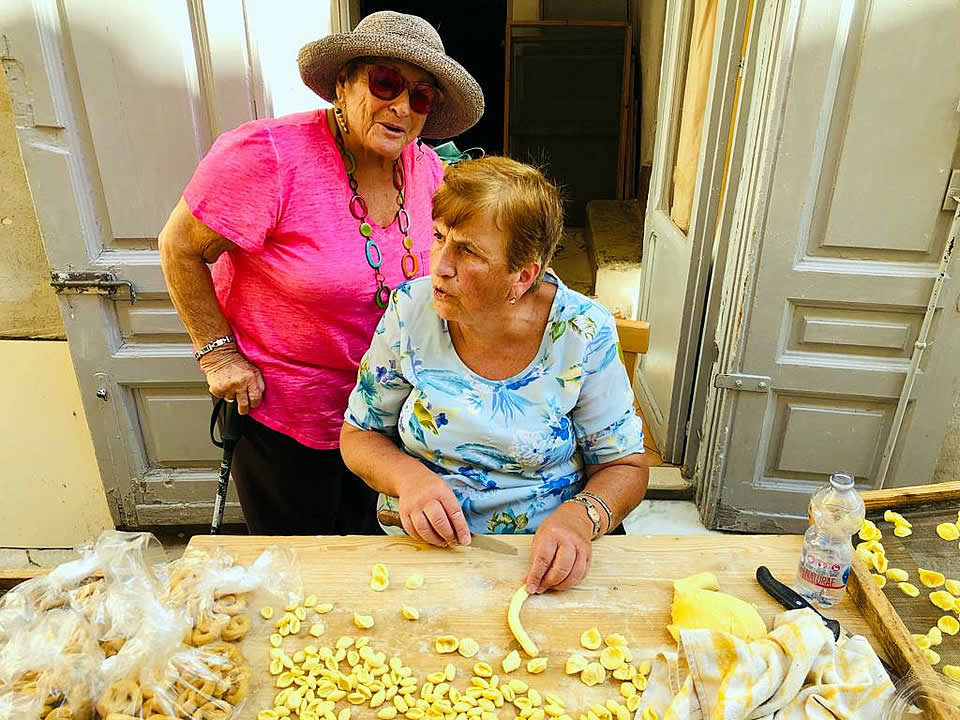 Thank you for a FABULOUS trip. We had so much fun. You were so kind , helpful and ...
Totta - Rome
Long Beach - USA
4th October 2018 Our guide was not only an excellent and reliable driver who met us on time ...
Pieples - Venice Rome Apulia
Miami- USA
14th September 2018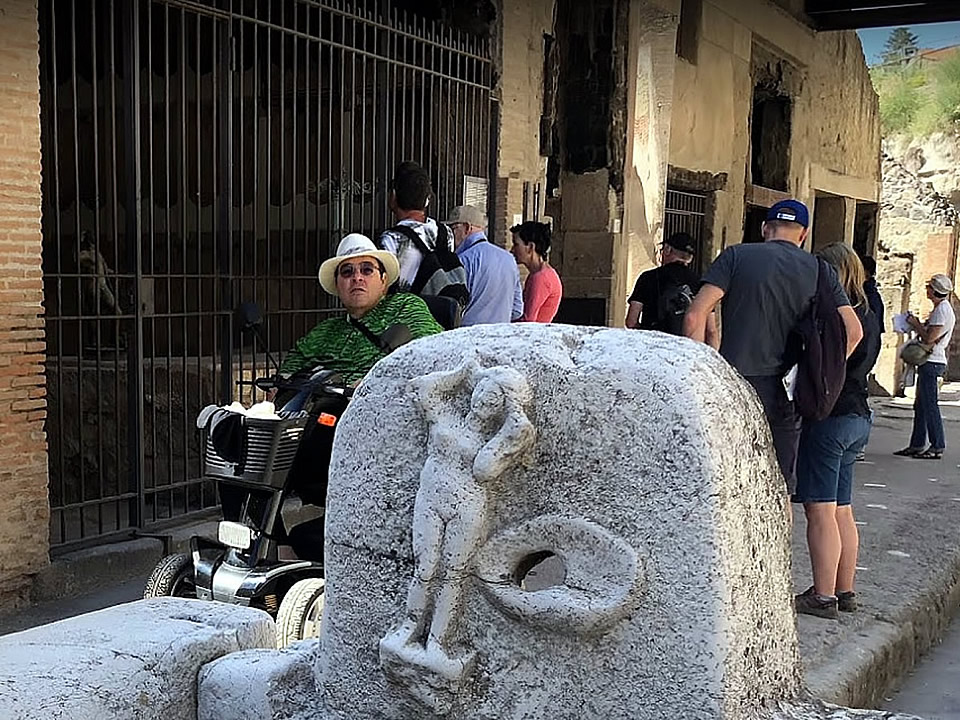 Our family of 4 had a wonderful trip because of Accessible Italian Holidays. Here ...