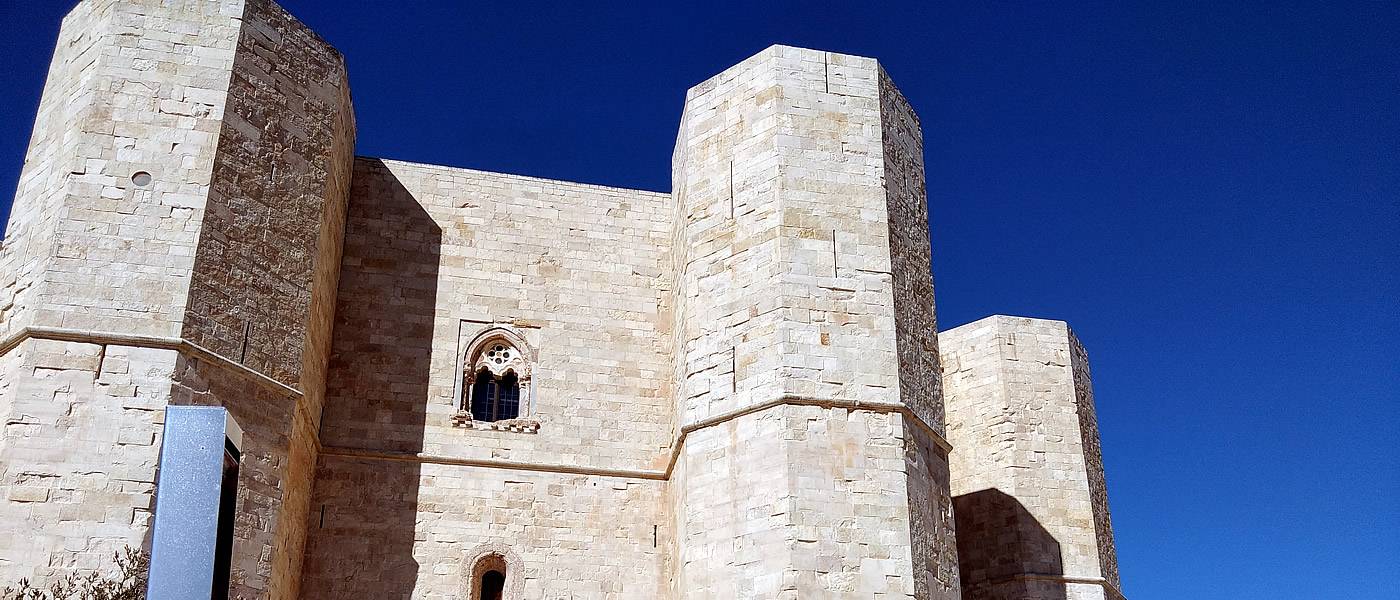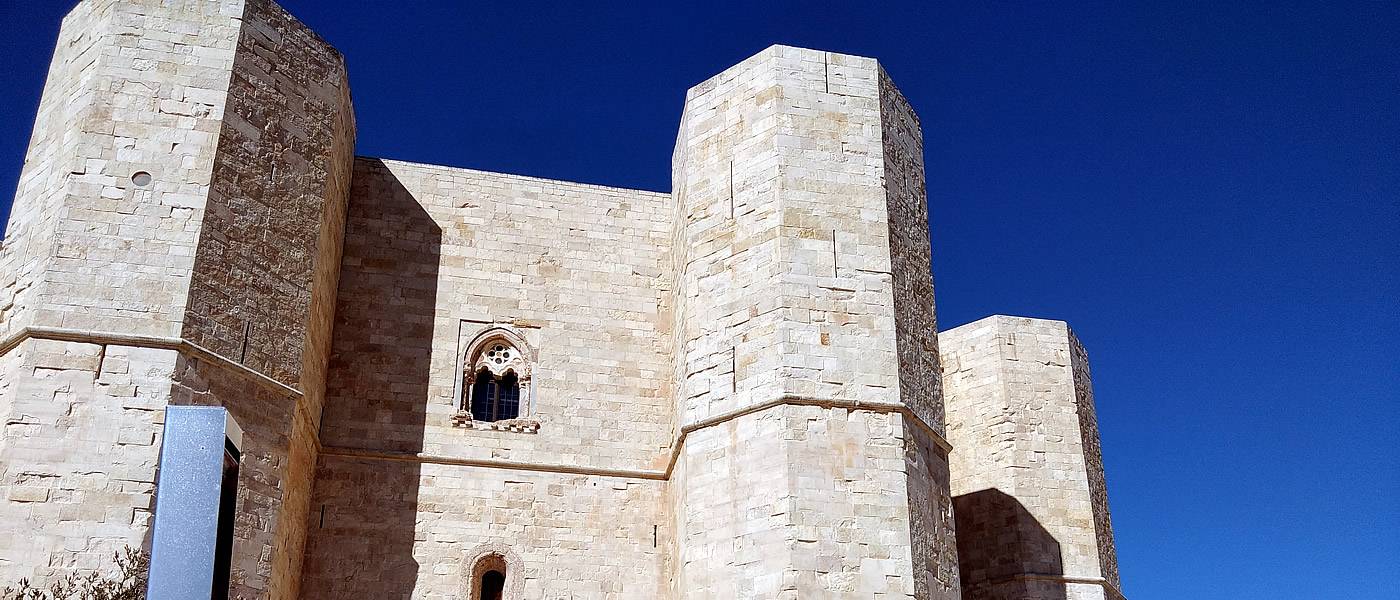 Castel del Monte Wheelchair Accessible Tours
Castel del Monte Wheelchair Accessible Tours
Castel del Monte Wheelchair Accessible Tours To Apulia Excursions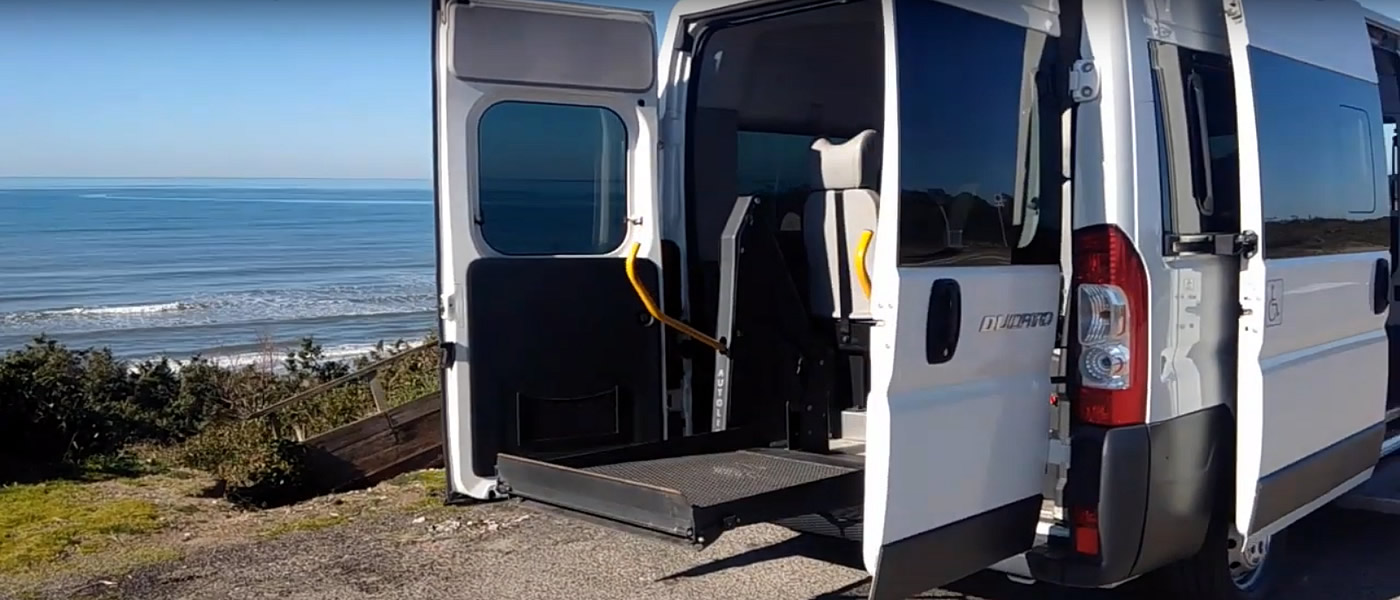 Our Adapted Van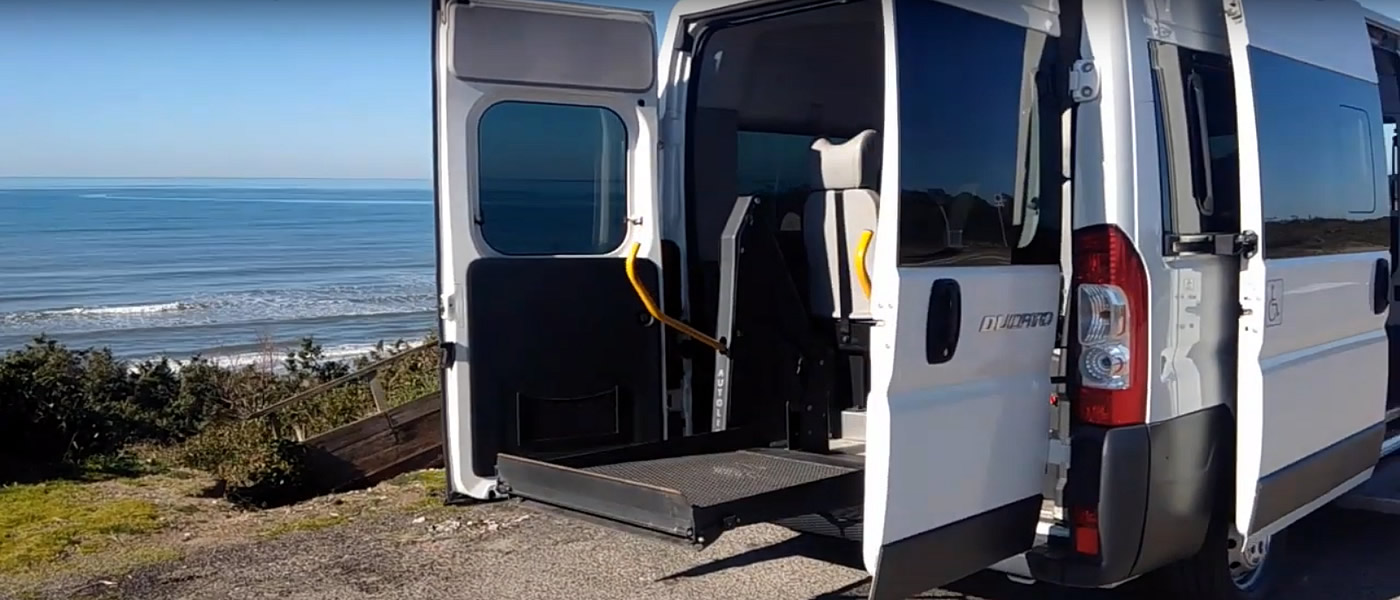 Castel del Monte wheelchair accessible tours
Built in 1240, Castel del Monte became the permanent seat of the Court of Frederick II of Hohenstaufen.
He was the son of Henry of Hoenstaufen and of Constance of Altavilla, the last descendant of the Norman dynasty.
The monarch, nicknamed "Stupor Mundi" for his eclecticism and his enormous culture, bequeathed his own mysterious air and enigmatic legacy to the Castle itself.
Wheelchair users Apulia accessible tours Castel del Monte universally considered an example of genius medieval architecture.
Actually unites elements of diverse styles and traditions from different epochs in history.
Private Castel del Monte wheelchair accessible tours
Apulia Accessible Tours day shore excursions to Castel del Monte wheelchair accessible tours unmissable visit at it with our disabled tailored itineraries.
We provide a safe and a full accessible tours around it at previewed locations.
Visit this rich and fascinating land with a specialist tourist guide.
Specifically tailored to wheelchair users, reduced mobility persons and disabled with an adapted van.
Frederick II
When the Emperor Frederick II built this castle near Bari in the 13th century, he imbued it with symbolic significance, as reflected in the location, the mathematical and astronomical precision of the layout and the perfectly regular shape.
A unique piece of medieval military architecture.
Wheelchair users Apulia accessible tours Castel del Monte, located in the municipality of Andria, rises on a rocky hill dominating the surrounding countryside of the Murgia.
Is one of the many castles built in southern Italy in the XIII century by Frederick II, Holy Roman Emperor.
It's seen as the greatest of his castles, and is a UNESCO World Heritage site.
Touring Castel del Monte
The octagonal shaped, courtyard is characterized, as the whole building, by the chromatic contrast between the colours of the utilized materials: coral crushed stone, limestone and marbles.
The slab representing a parade of knights and a fragment of an anthropomorphous figure are the only remains of the sculptures once making a fine show there.
On the first floor three French windows open, under which some jutting out elements and some holes utilized, maybe, to hold up a wooden gallery.
The 16 halls, eight on each floor, have a trapezoidal shape and have been tiled with an ingenious technical solution.
The two floors are linked up by three winding staircases inserted in as many towers.
Some of the towers contain tanks for collecting the rainwater partly conveyed to the large tank sunk in the rock, under the central courtyard.
Frederick II's fame is bound above all to the construction of castles, dislocated according to a rational program of military defence and of administration of the territory and in functional relation with the pre-existing road network of the Roman age.
Frederick's castle system consisted of a tight net of settlements, in which the castles were integrated with other kinds of structures, in order to assure a widespread control, both military and administrative, on the whole territory from the coast till the inside regions of Basilicata.
Apulia Wheelchair Accessible Services
Apulia Wheelchair Friendly Hotels
Day - Venice, Tuscany
Sacramento - USA
5th May 2022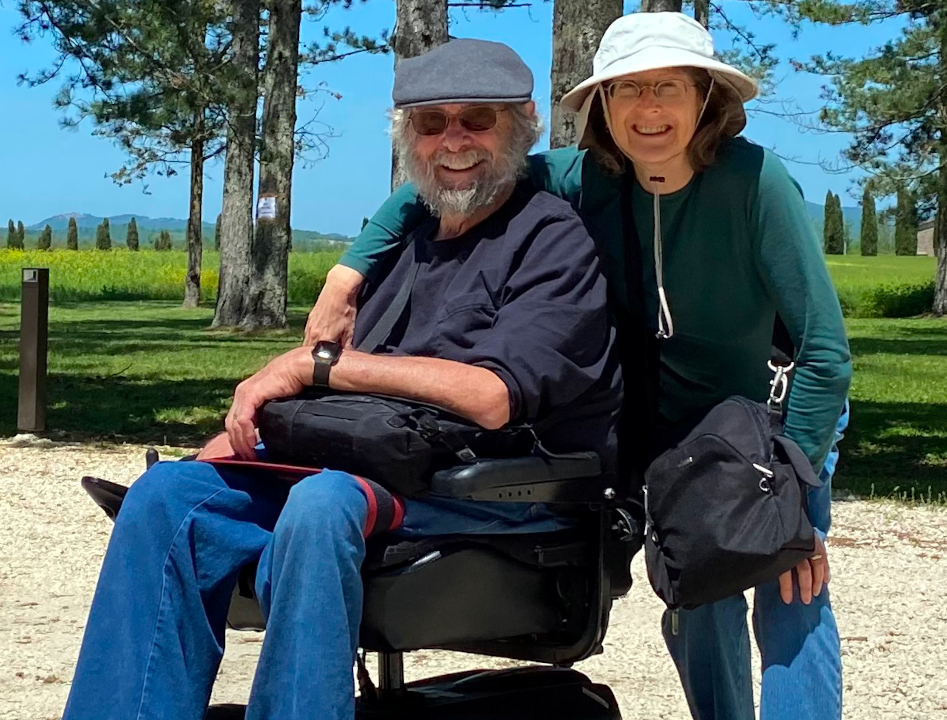 Vincenzo is superb in every way. He is extremely thorough, conscientious and honest ...
Samuel & Watkiss - Sicily
Samuel & Watkiss Families
Merton - UK
21st September 2021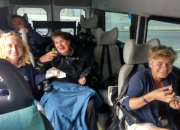 Birgisdottir - Milan
Akureyri - Iceland
15th September 2021 I contacted Accessible Italian Holiday with a very short notice about a transfer from ...
Bonelli - Umbria
Gozo - Malta
13rd September 2021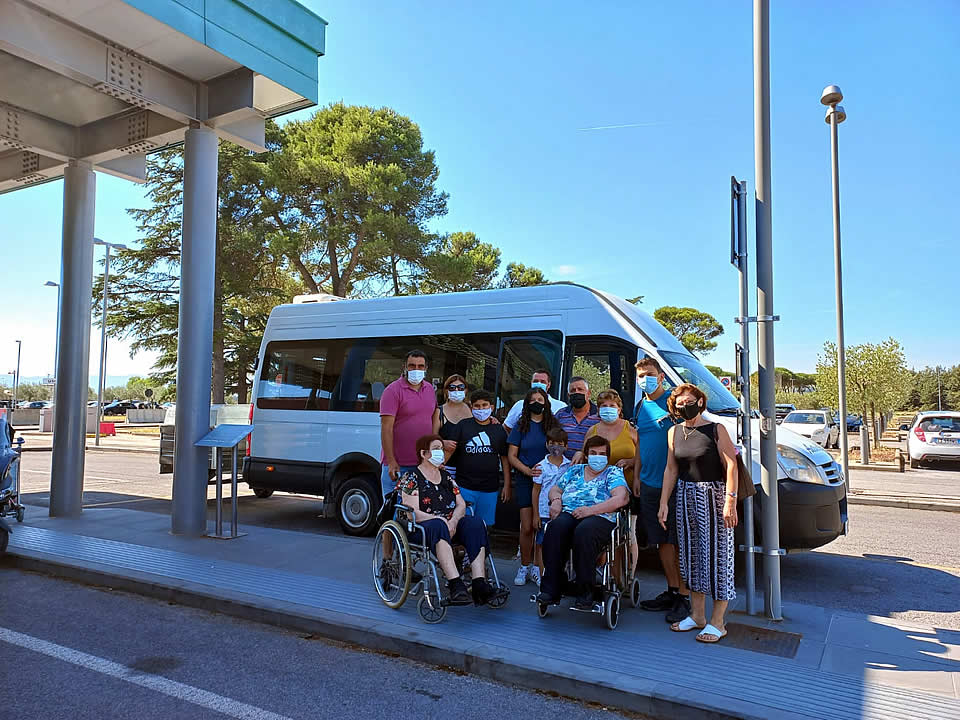 Reifein - Pisa
Atlanta - USA
16th August 2021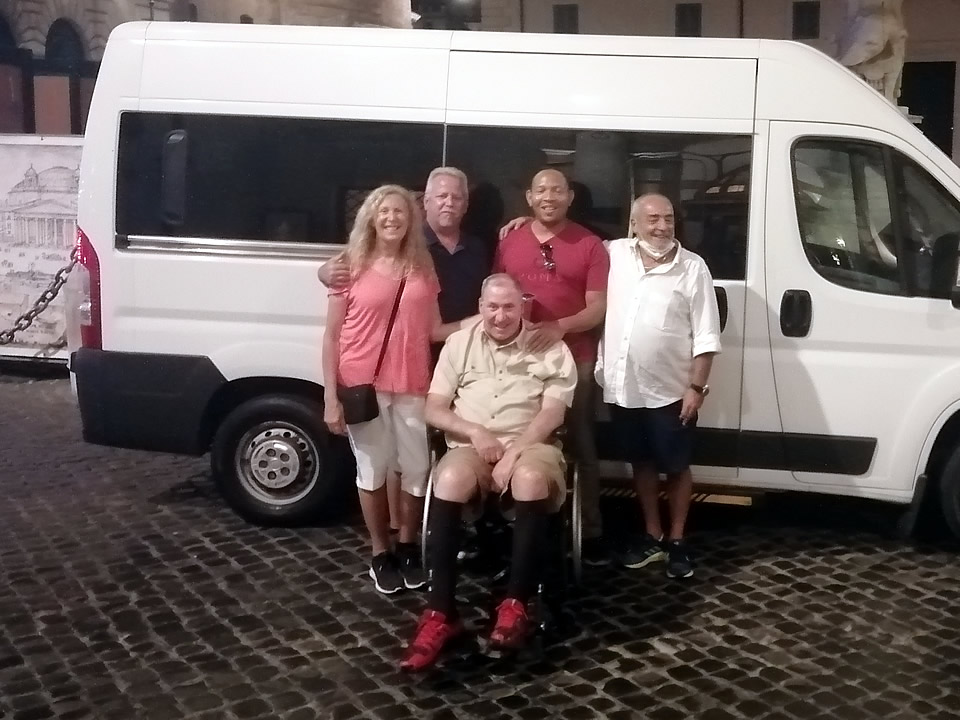 Thompson - Sicily
Triq I Assedju - Malta
20th October 2020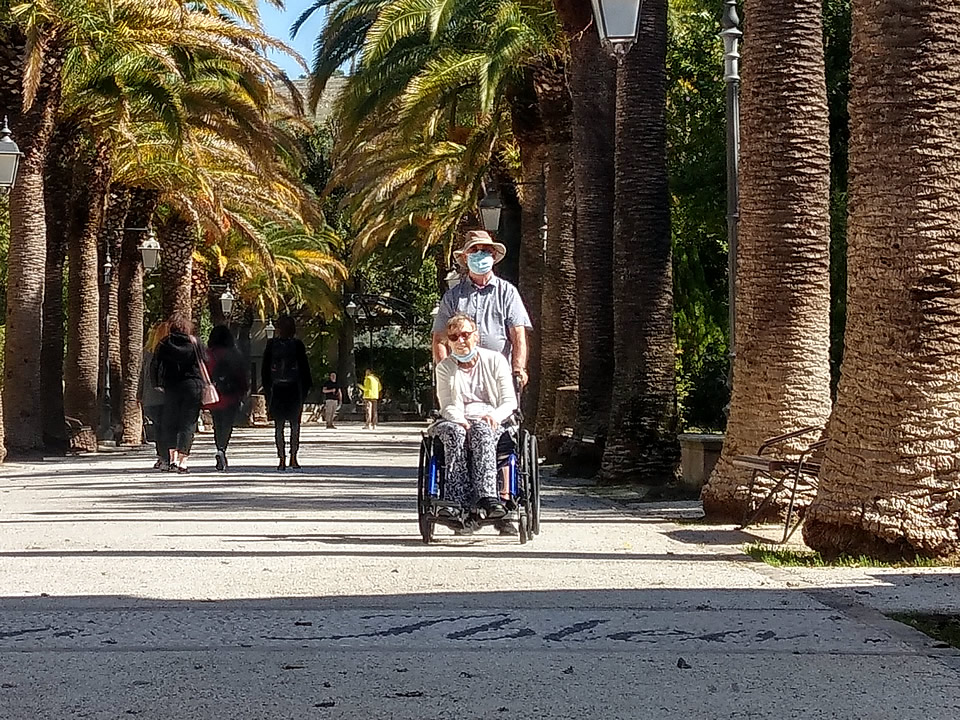 The service provided by Accessible Italian Holiday was exceptional. Vincenzo who ...
Brabant - Naples
Sainte-Catherine - France
29th June 2020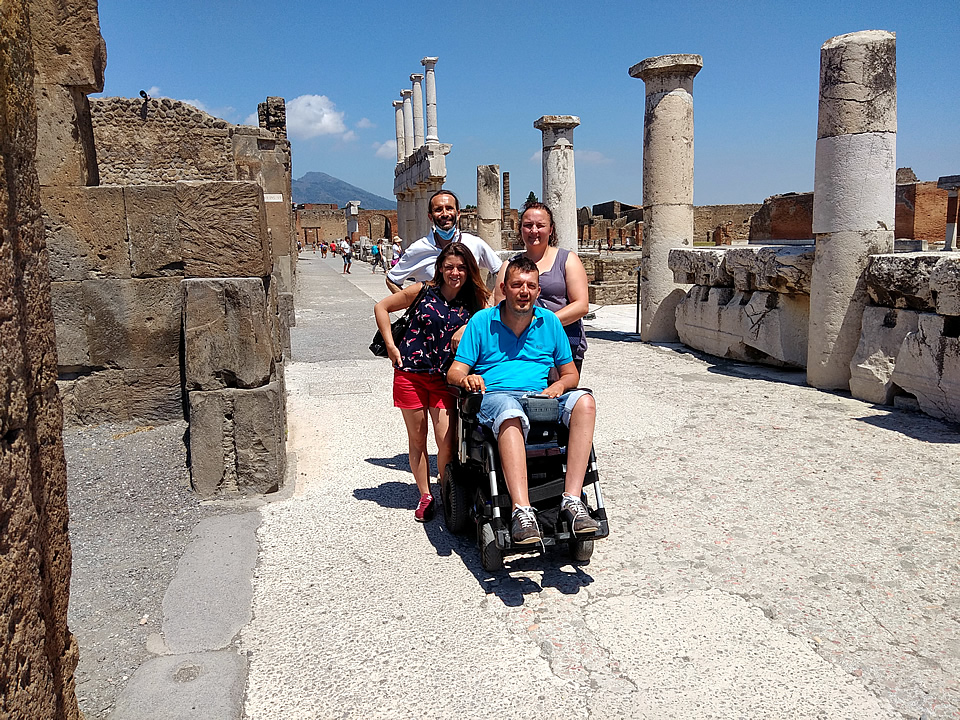 Prydun - Sicily
Hereford - UK
8th March 2020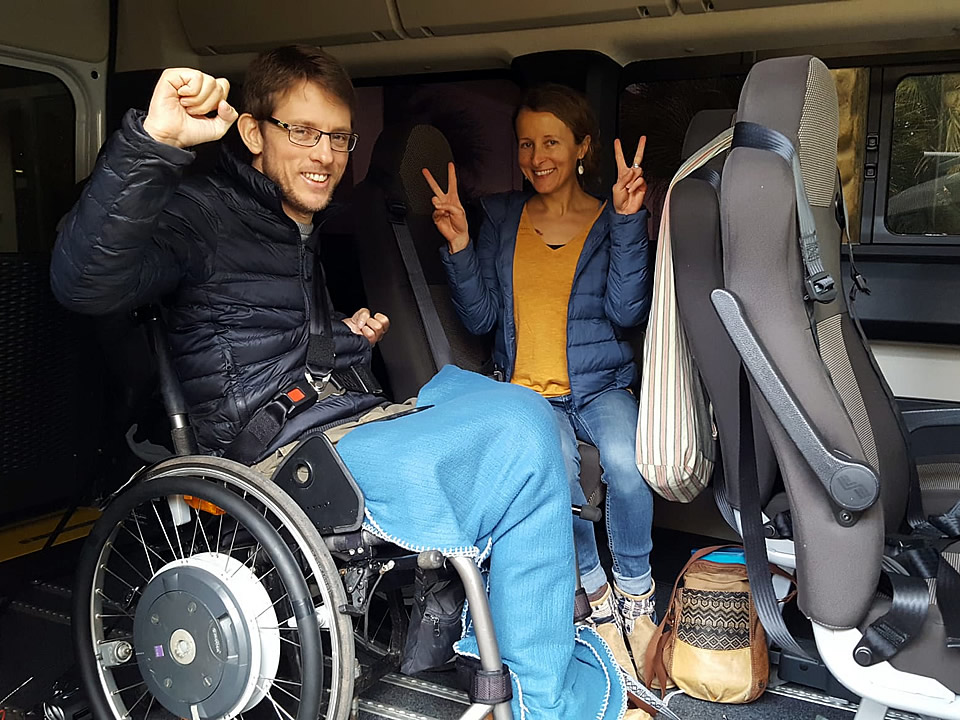 My husband ( who has a spinal cord injury and can't walk ) needed to make a last ...
Rudyk - Sorrento
New York - USA
31st October 2019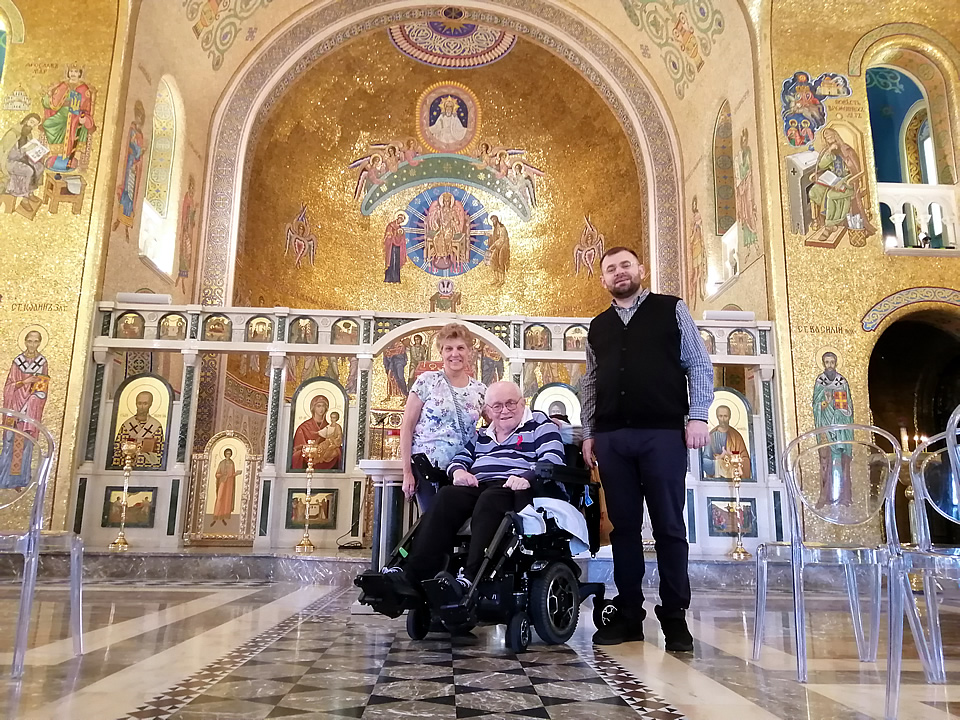 Molski- Sicily
Arizona - USA
19th September 2019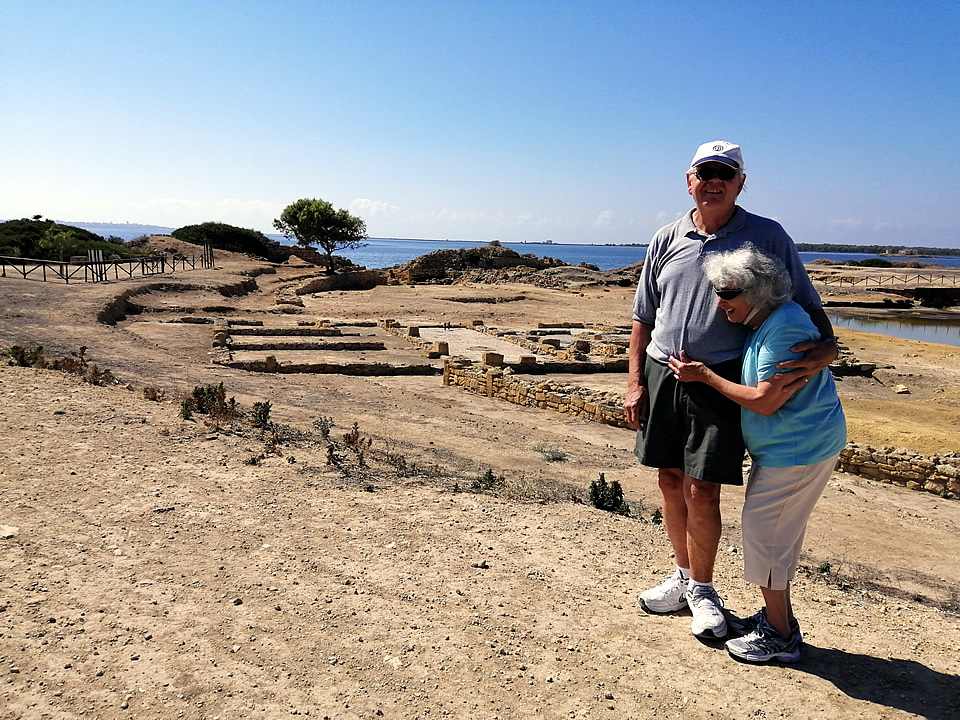 Enzo is a delight to work with. Made helpful suggestions that improved are overall ...
Burns - Bologna
Alpharetta - USA
5th August 2019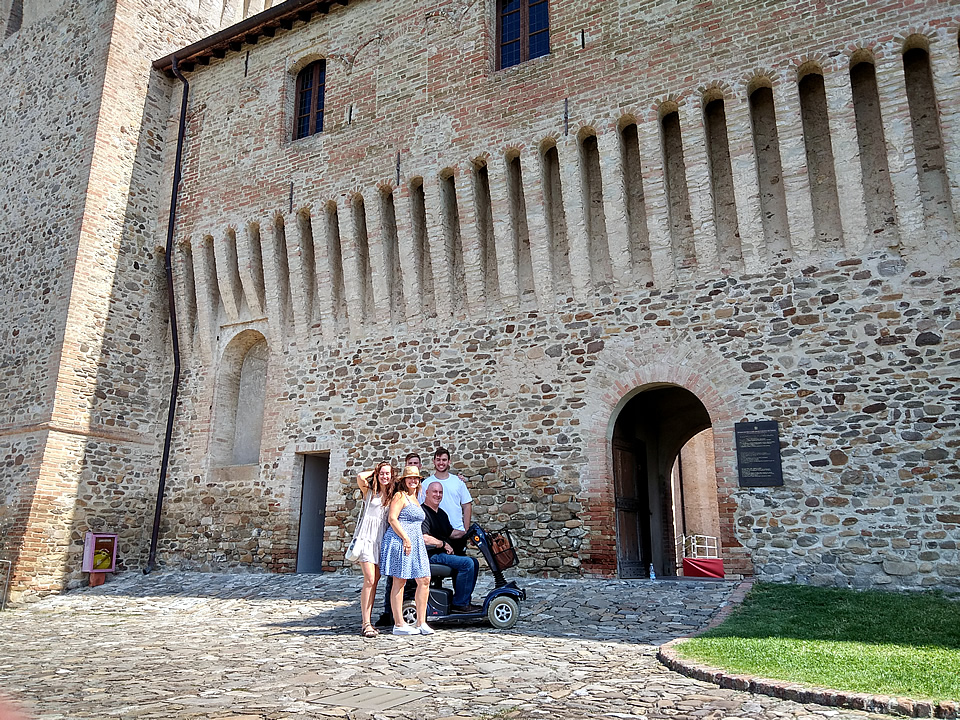 Jones - Rome
Melbourne - Australia
25th July 2019 Raaber - Venice, Lake Como, Florence
Tropiano - Umbria
Philadephia - USA
30th May 2019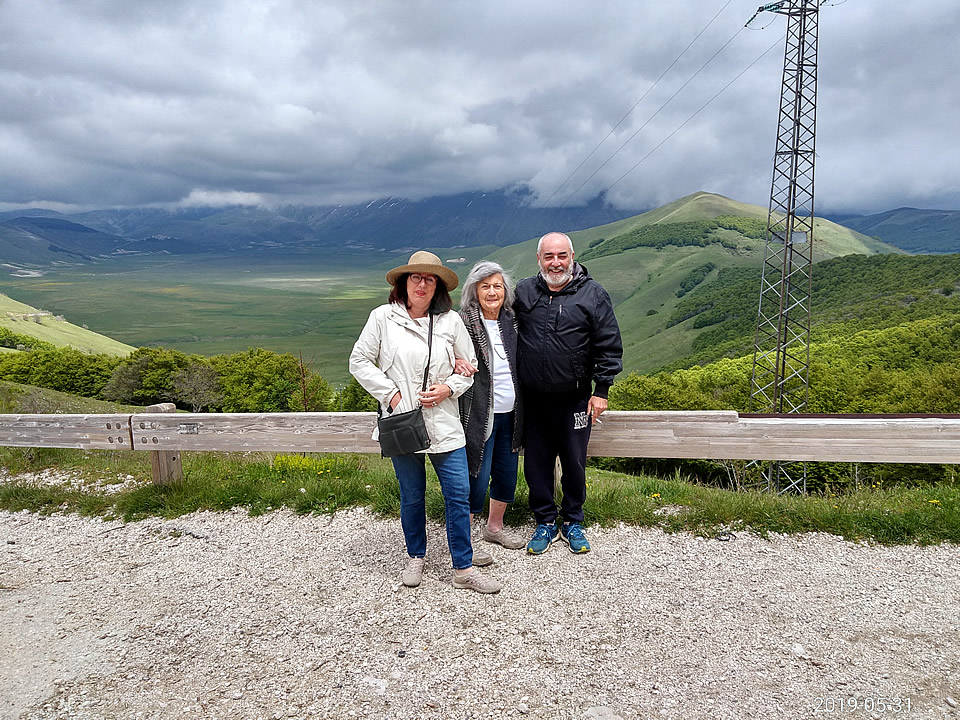 Stapley - Tuscany
Blue Mountains - Australia
17th May 2019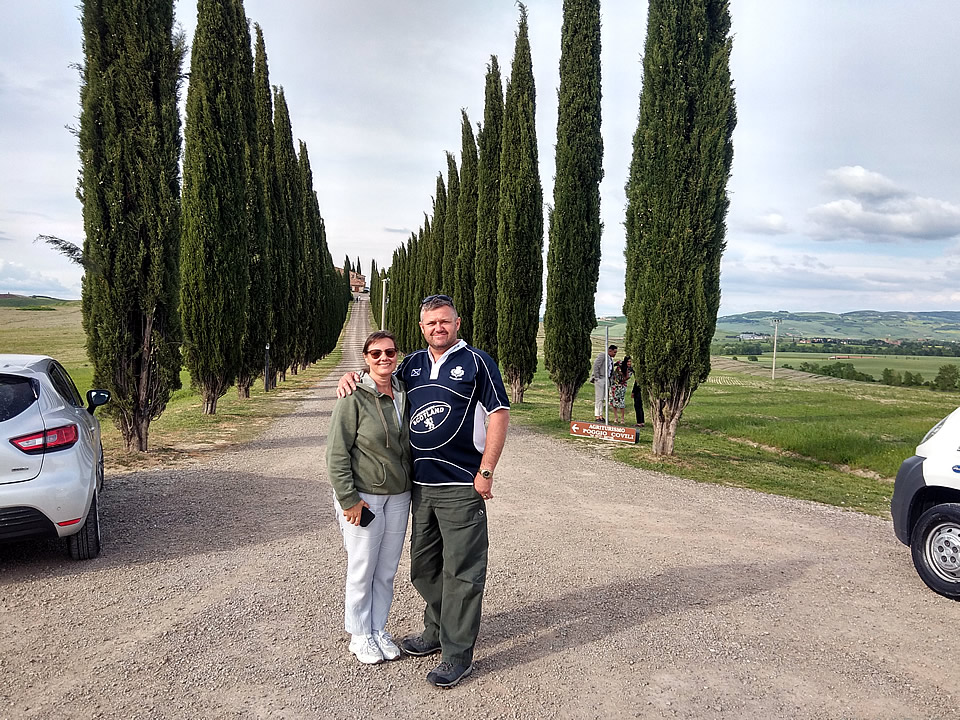 We booked two trips with Enzo, he was wonderful. At all times he made sure we got ...
Carreras - France, Swiss & Italy
Miami- USA
26th March 2019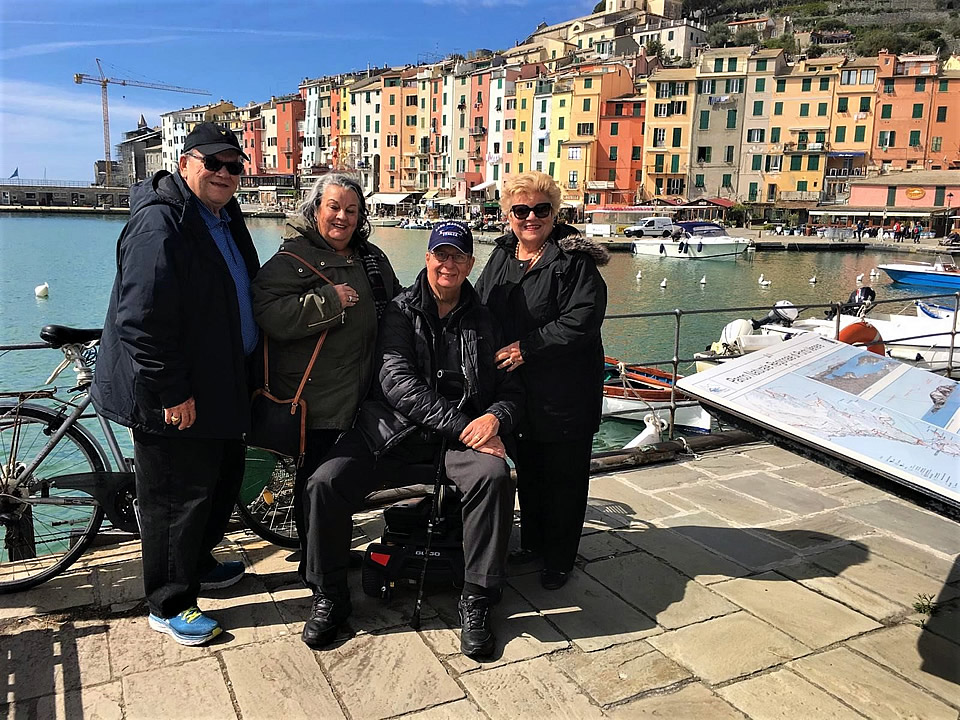 Whittle - Apulia
Cheltenham- UK
19th October 2018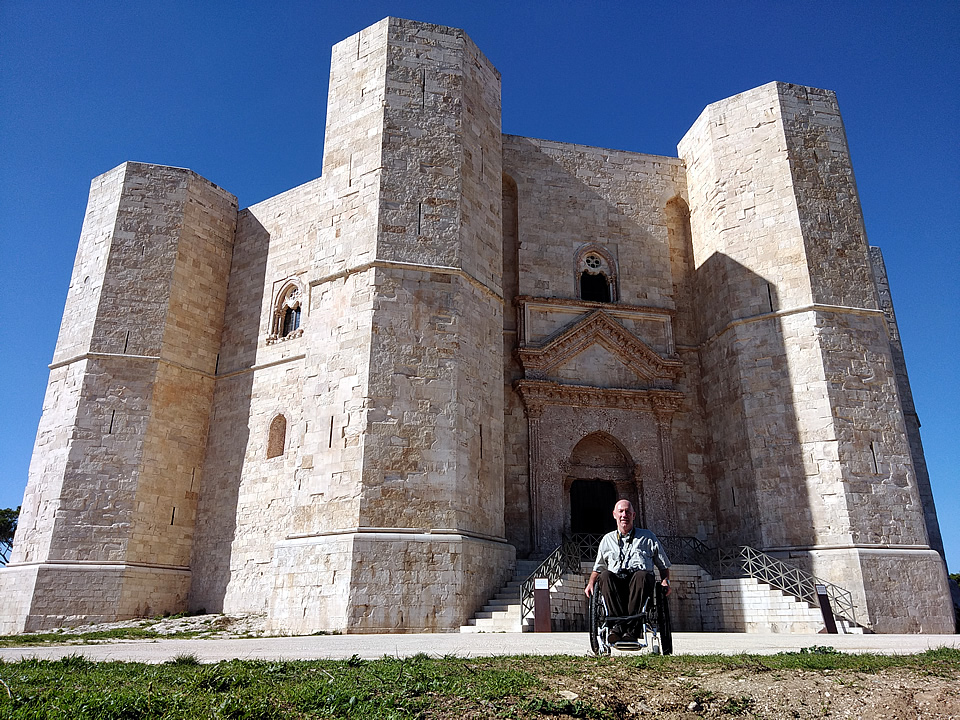 Scheer & Mallett - Apulia
Illinois- USA
5th October 2018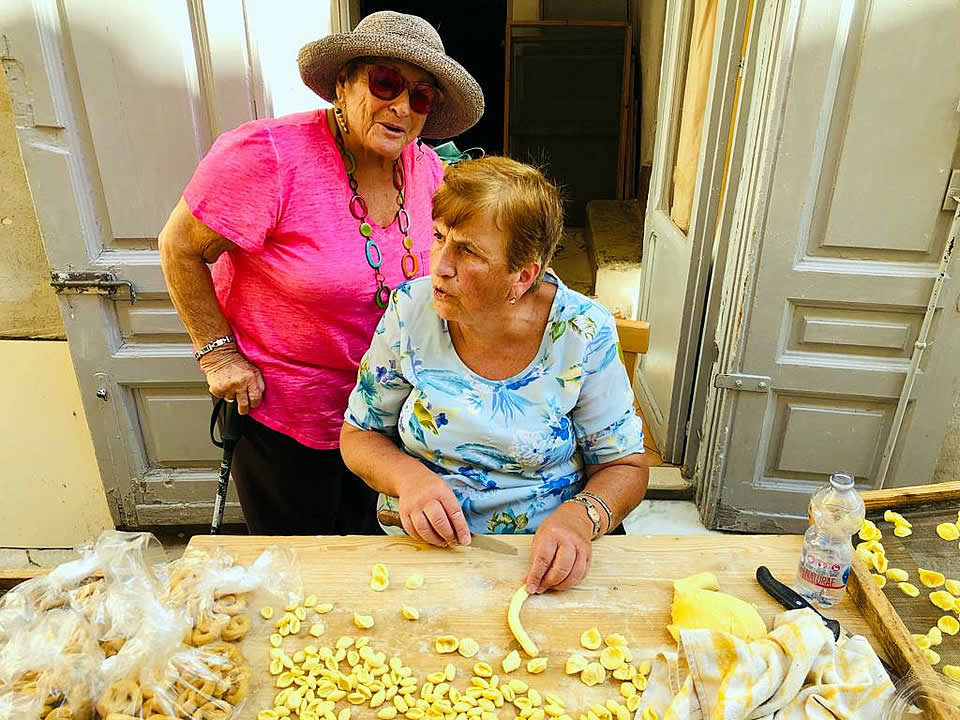 Thank you for a FABULOUS trip. We had so much fun. You were so kind , helpful and ...
Totta - Rome
Long Beach - USA
4th October 2018 Our guide was not only an excellent and reliable driver who met us on time ...
Pieples - Venice Rome Apulia
Miami- USA
14th September 2018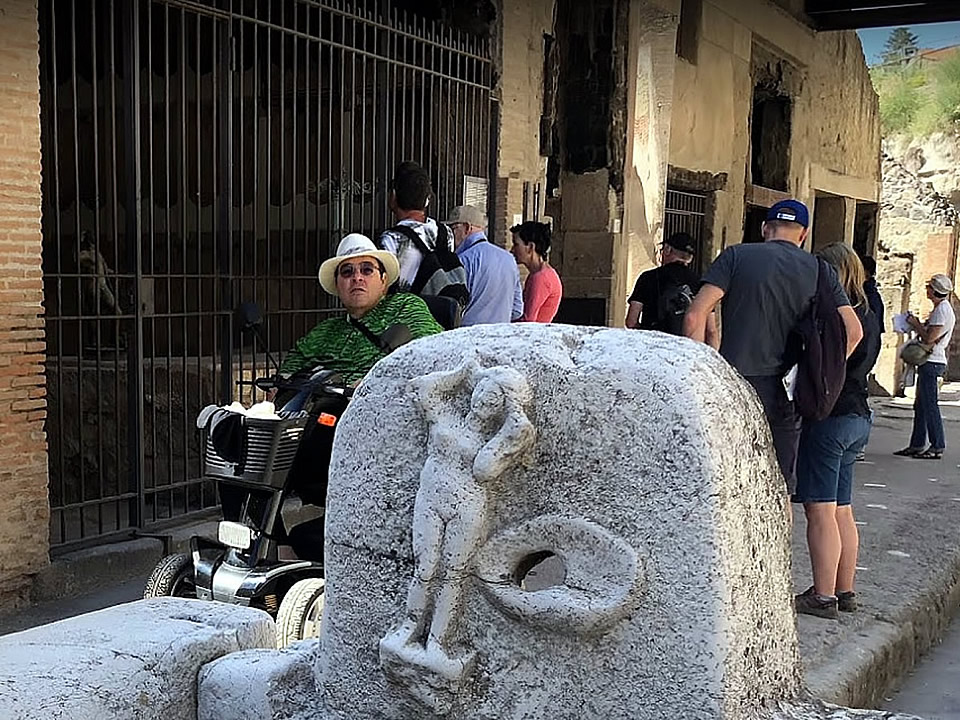 Our family of 4 had a wonderful trip because of Accessible Italian Holidays. Here ...