Peschici Wheelchair Accessible Tours Peschici
Accessible
Tours
Peschici Wheelchair Accessible Tours Apulia Excursions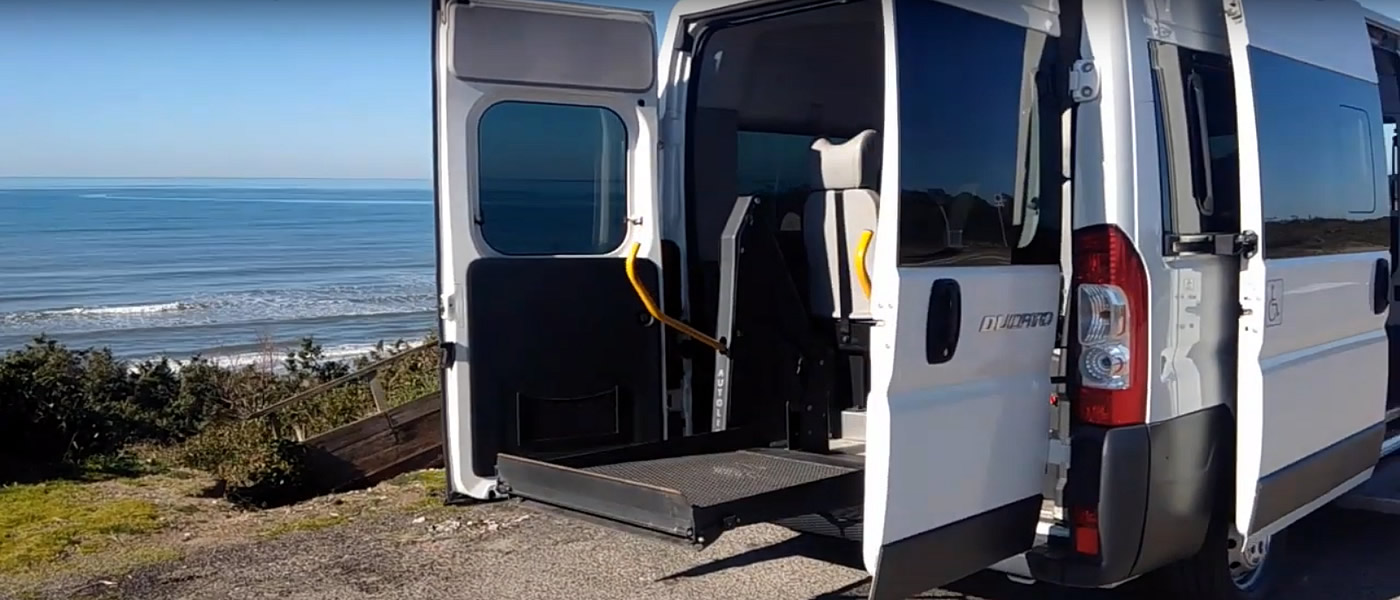 Our Adapted Van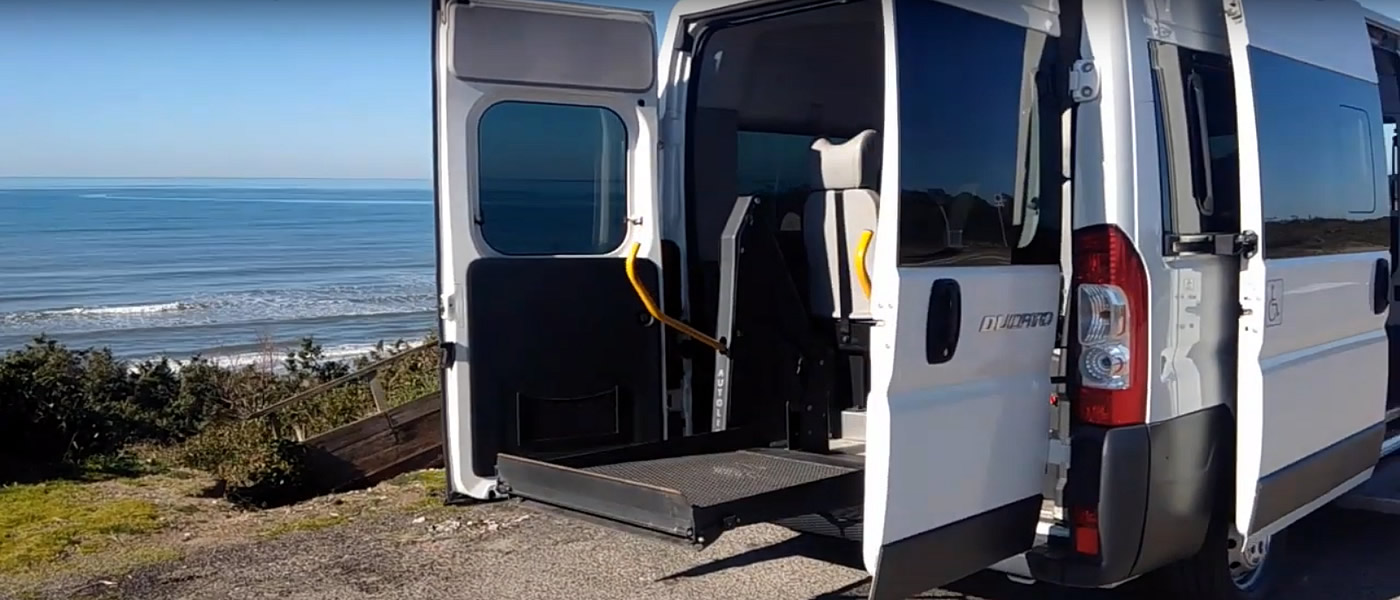 Peschici Wheelchair Accessible Tours
Peschici wheelchair accessible tours, is a small town in Apulia, in the province of Foggia, built on a rocky promontory overlooking the sea.
To the east and west lies the Bay of Peschici, where sand and rocks alternate with a crystalline sea.
Behind more than 100 thousand hectares of the Gargano National Park.
This village boasts very ancient origins.
In fact in the past many populations occupied this territory which was characterized by its strategic position.
From here it was possible to monitor the coasts and defend themselves effectively.
Today will amaze you for the beauty of the high cliffs on which stands the village.
Renowned tourist destination, this charming village of Gargano has not only one of the most beautiful stretches of beach in Italy.
Has an important historical and cultural heritage, and enjoys a strategic position for lovers of nature trails.
The historical part of Peschici is very interesting to visit, in fact it looks like a tangle narrow of alleys that climb up a rocky ridge.
The houses are dazzling white and have the typical terminal dome instead of the classic roof.
Private Peschici Wheelchair Accessible Tours
Peschici wheelchair accessible tours with a guide and cruise shore excursions.
Accessible Italian Holiday provide a safe and a full accessible tours around it at previewed itineraries.
Visit this rich and fascinating land with a specialised tourist guide.
Adapted van transportation specifically designed for disabled tourists traveling on holiday to Apulia.
Touring Peschici
On the top of a rocky ridge that drops into the sea, stands the Castle.
From it, you can enjoy a breathtaking view over a beautiful stretch of the Gargano Coast.
The view from the beach is very suggestive especially at sunset, when the white of the houses takes on a pink color and in the background, in case of particularly clear days, you can see the Tremiti Islands.
In the surroundings of Peschici you can also admire the characteristic Trabucchi.
Trabucchi are small wooden buildings similar to stilts used for fishing.
The Trabucchi for centuries have been one of the main sources of livelihood for the inhabitants.
Consisted of one or more rooms used both for the processing of fish and as a dwelling, and by a large external sack net, able to rotate around the construction, which was raised to the passage of the fish.
Booking & Travel
Peschici wheelchair accessible tours to Apulia.
Unmissable visit at it with our Apulia Accessible Tours.
Specifically tailored to wheelchair users, reduced mobility persons and disabled with an adapted van.
Apulia Wheelchair Accessible Services
Apulia Wheelchair Friendly Accessible Hotels
Day – Venice, Tuscany
Sacramento – USA
5th May 2022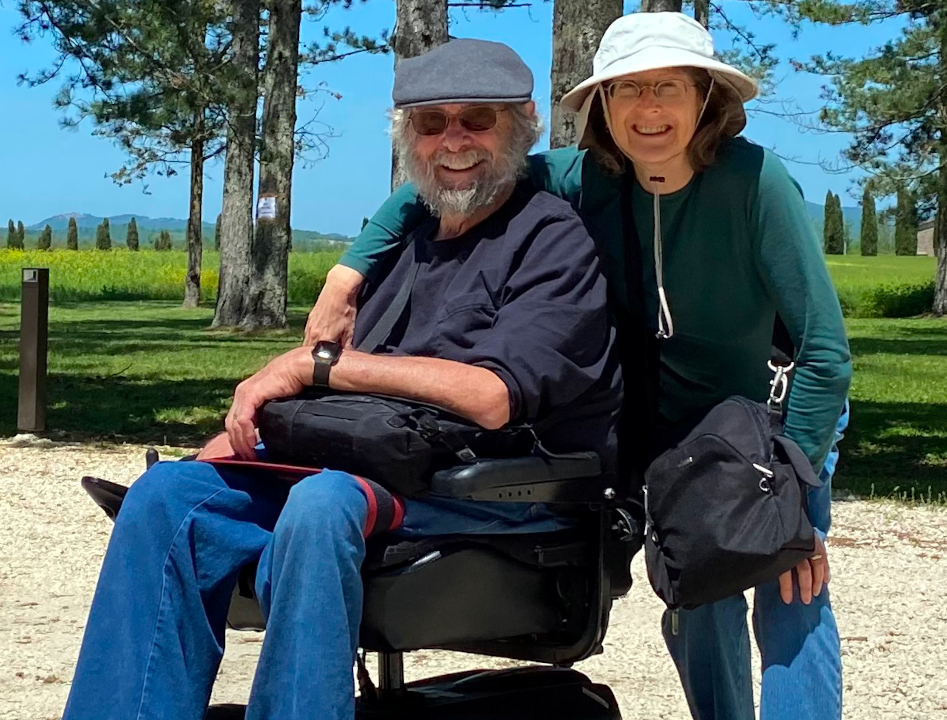 Vincenzo is superb in every way. He is extremely thorough, conscientious and honest …
Samuel & Watkiss – Sicily
Samuel & Watkiss Families
Merton – UK
21st September 2021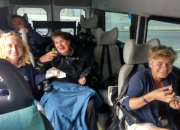 Birgisdottir – Milan
Akureyri – Iceland
15th September 2021 I contacted Accessible Italian Holiday with a very short notice about a transfer from …
Bonelli – Umbria
Gozo – Malta
13rd September 2021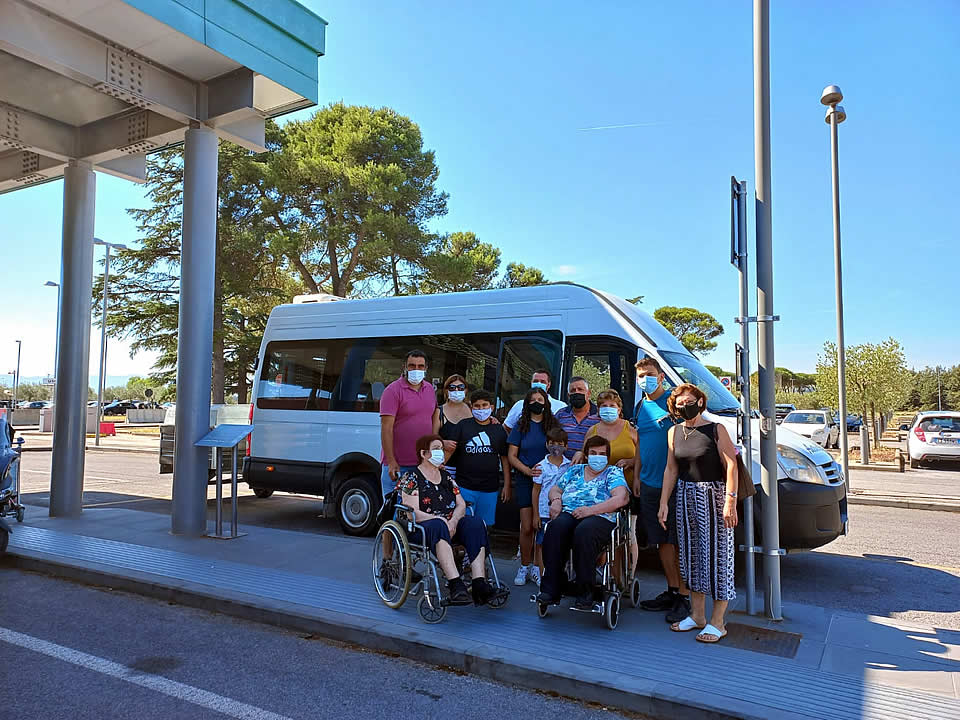 Reifein – Pisa
Atlanta – USA
16th August 2021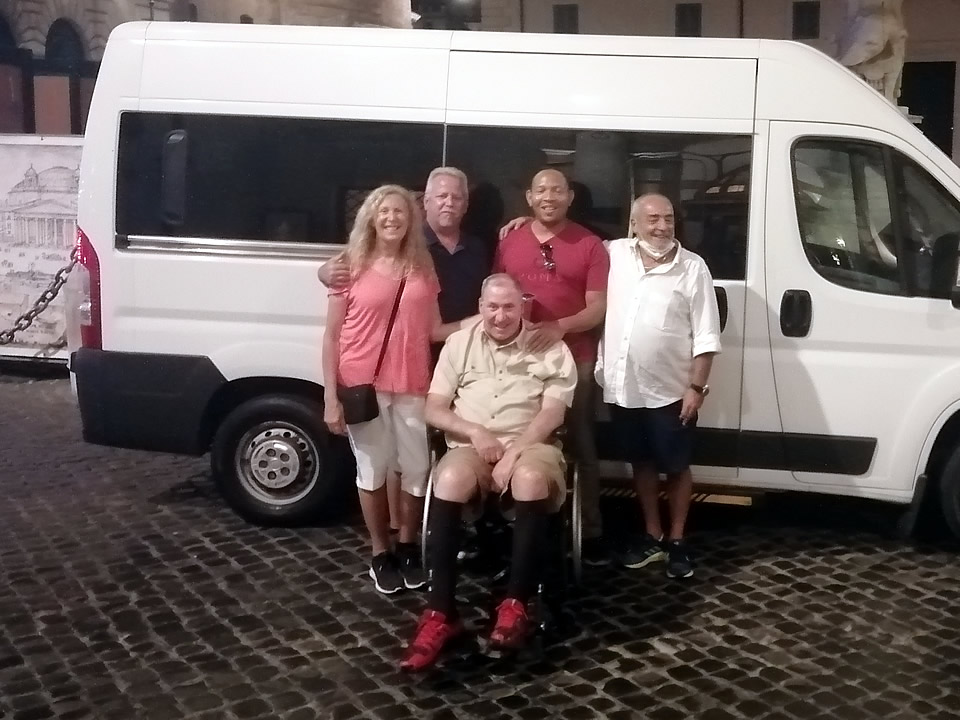 Thompson – Sicily
Triq I Assedju – Malta
20th October 2020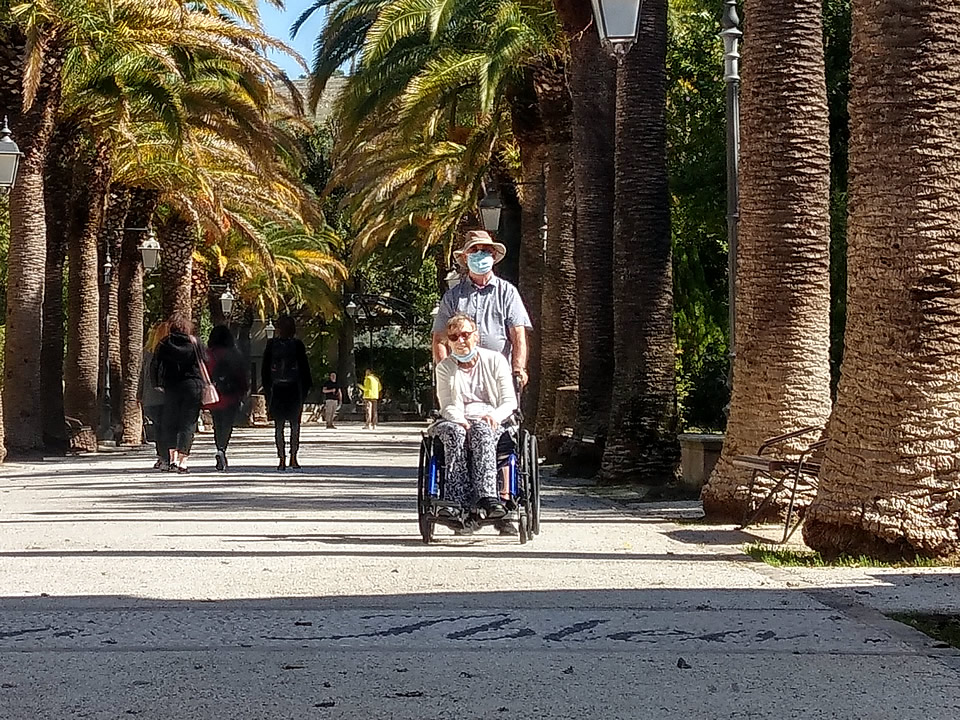 The service provided by Accessible Italian Holiday was exceptional. Vincenzo who …
Brabant – Naples
Sainte-Catherine – France
29th June 2020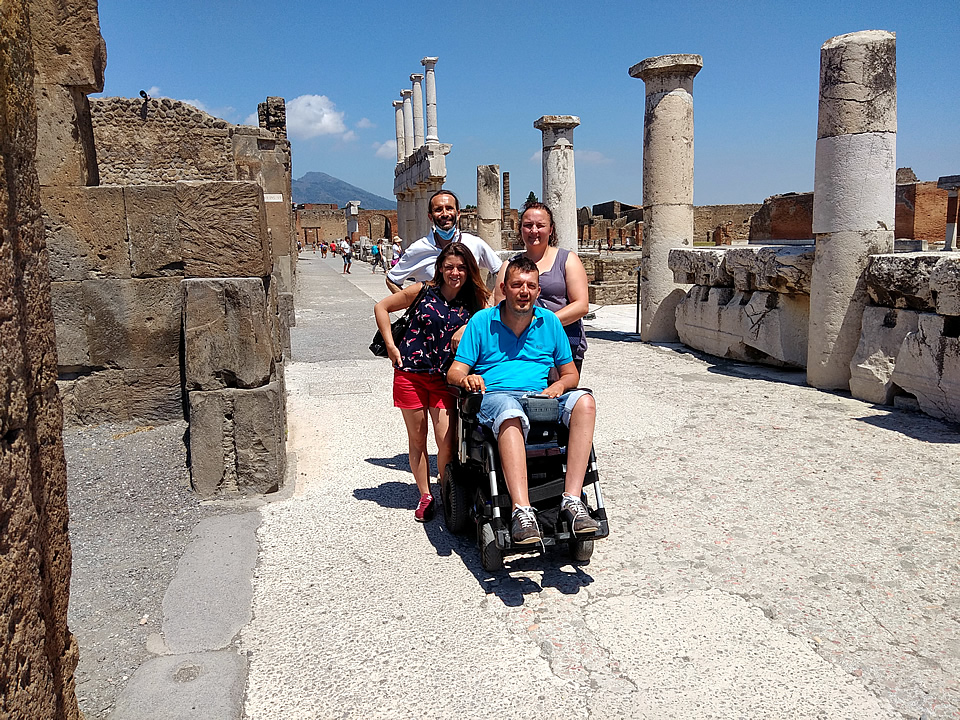 Prydun – Sicily
Hereford – UK
8th March 2020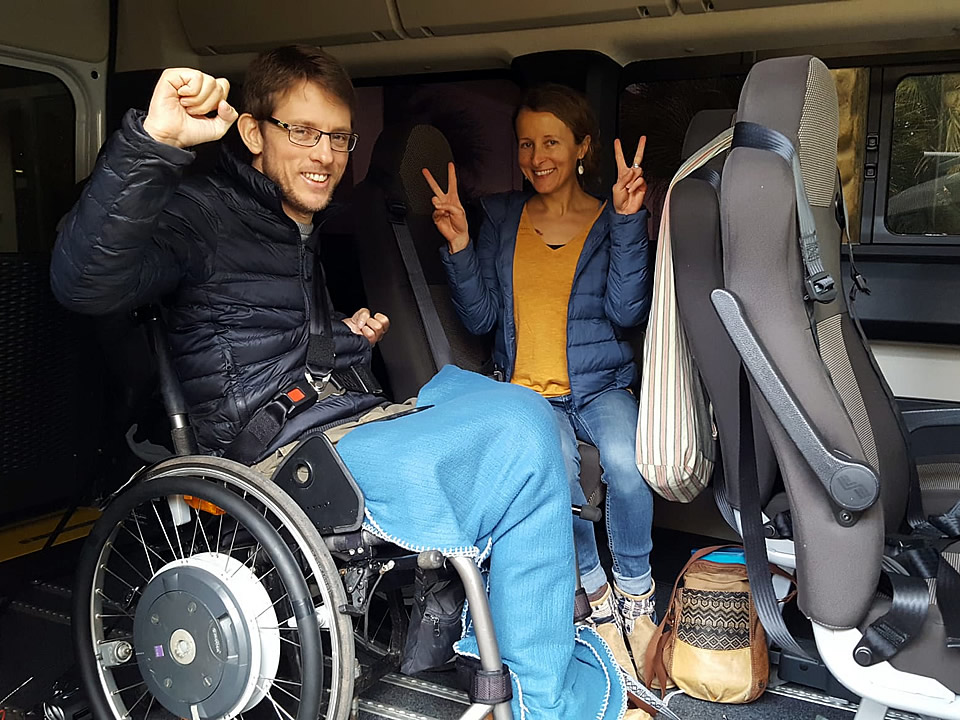 My husband ( who has a spinal cord injury and can't walk ) needed to make a last …
Rudyk – Sorrento
New York – USA
31st October 2019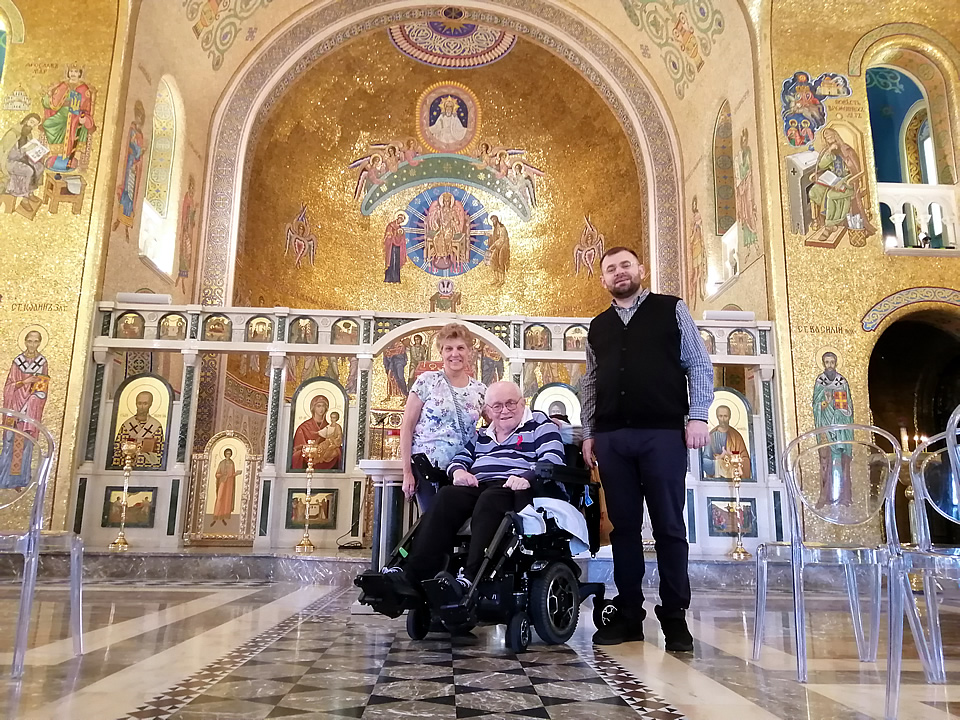 Molski- Sicily
Arizona – USA
19th September 2019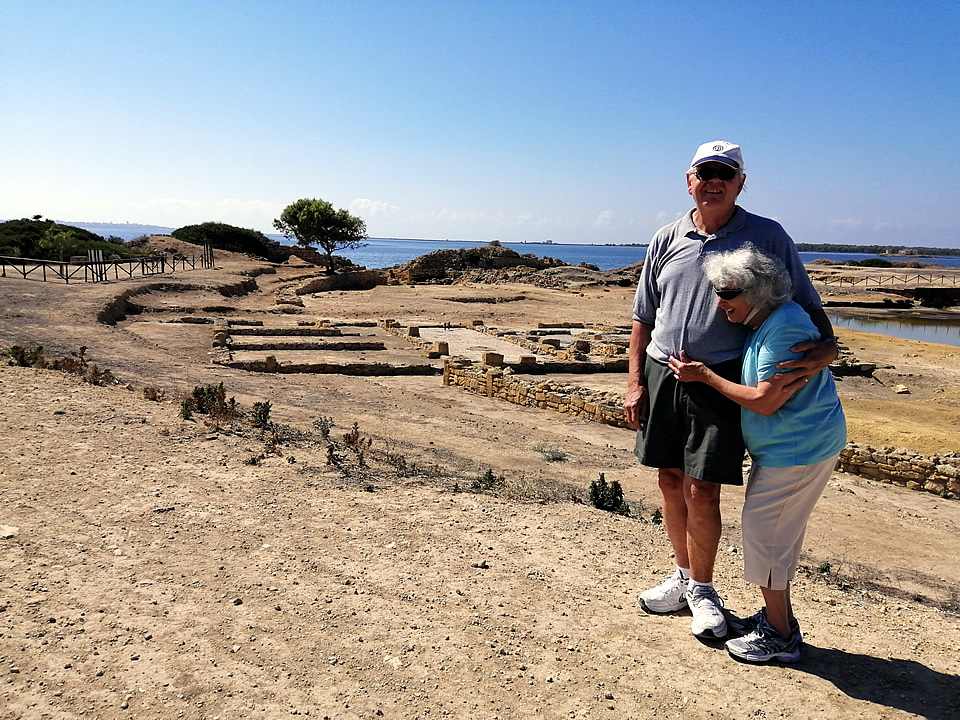 Enzo is a delight to work with. Made helpful suggestions that improved are overall …
Burns – Bologna
Alpharetta – USA
5th August 2019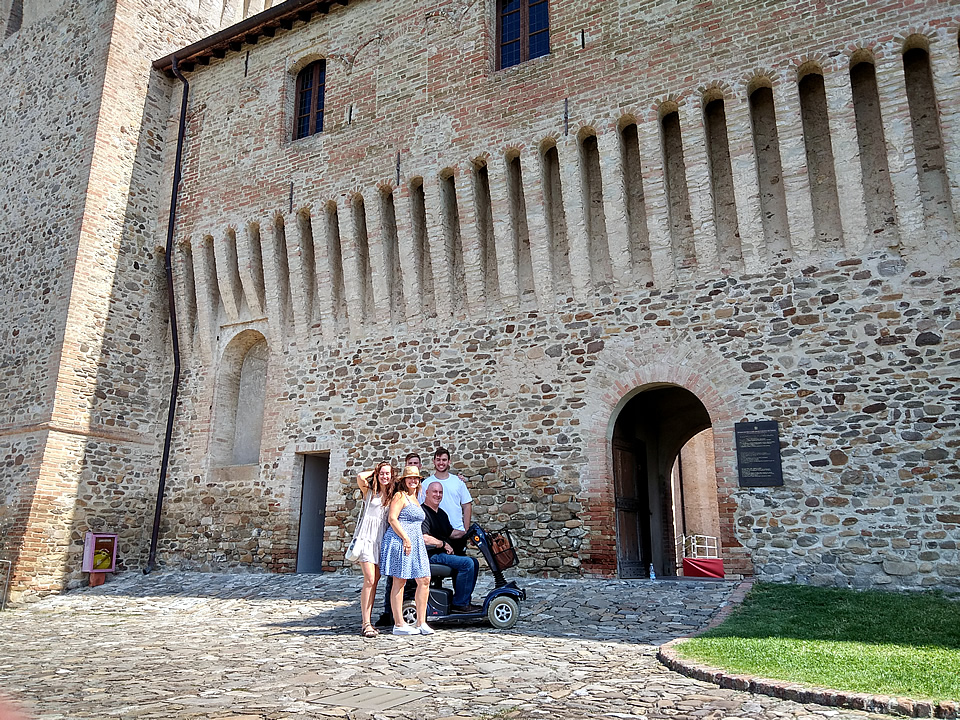 Jones – Rome
Melbourne – Australia
25th July 2019 Raaber – Venice, Lake Como, Florence
Tropiano – Umbria
Philadephia – USA
30th May 2019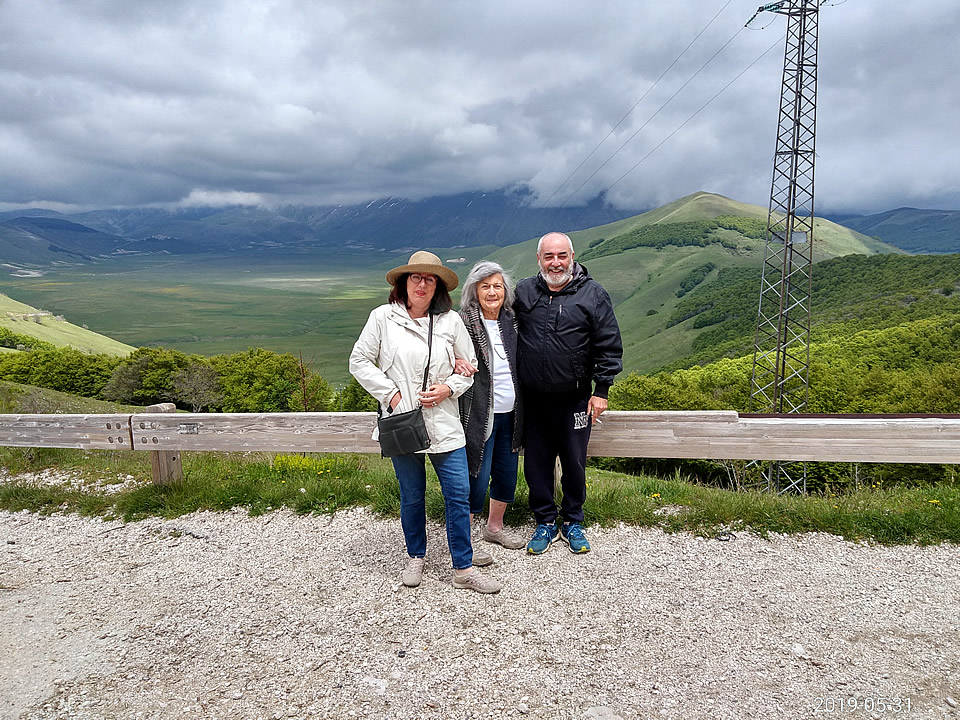 Stapley – Tuscany
Blue Mountains – Australia
17th May 2019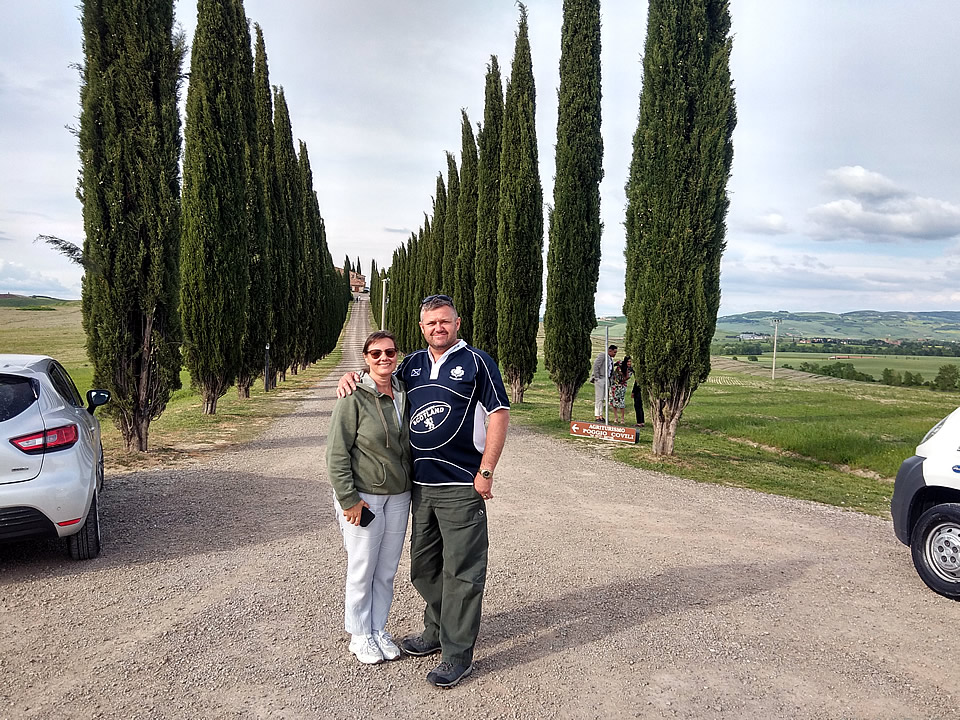 We booked two trips with Enzo, he was wonderful. At all times he made sure we got …
Carreras – France, Swiss & Italy
Miami- USA
26th March 2019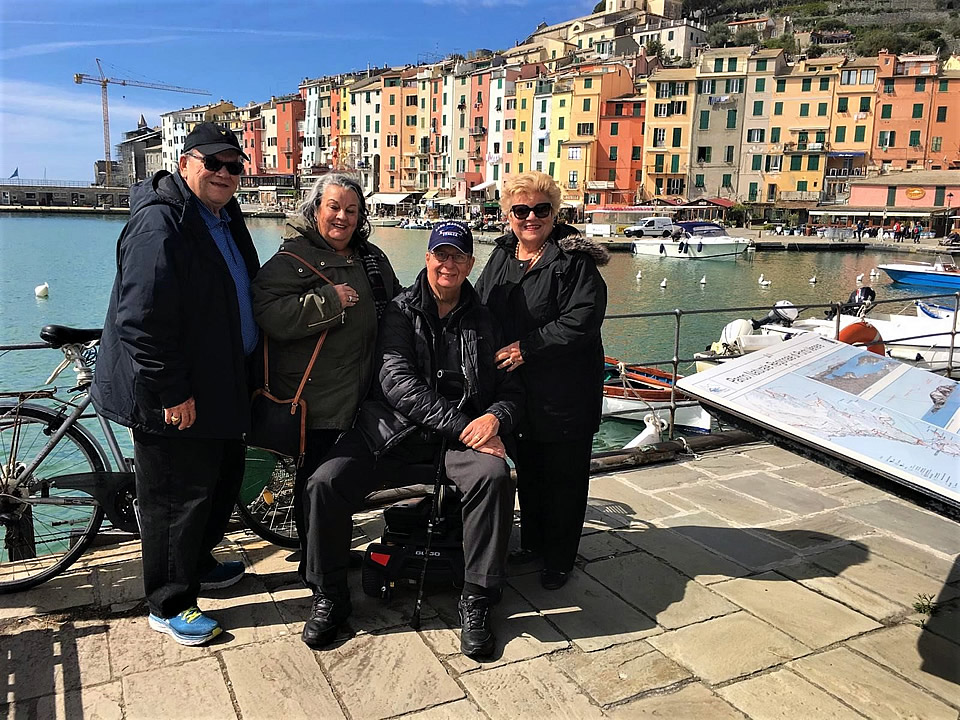 Whittle – Apulia
Cheltenham- UK
19th October 2018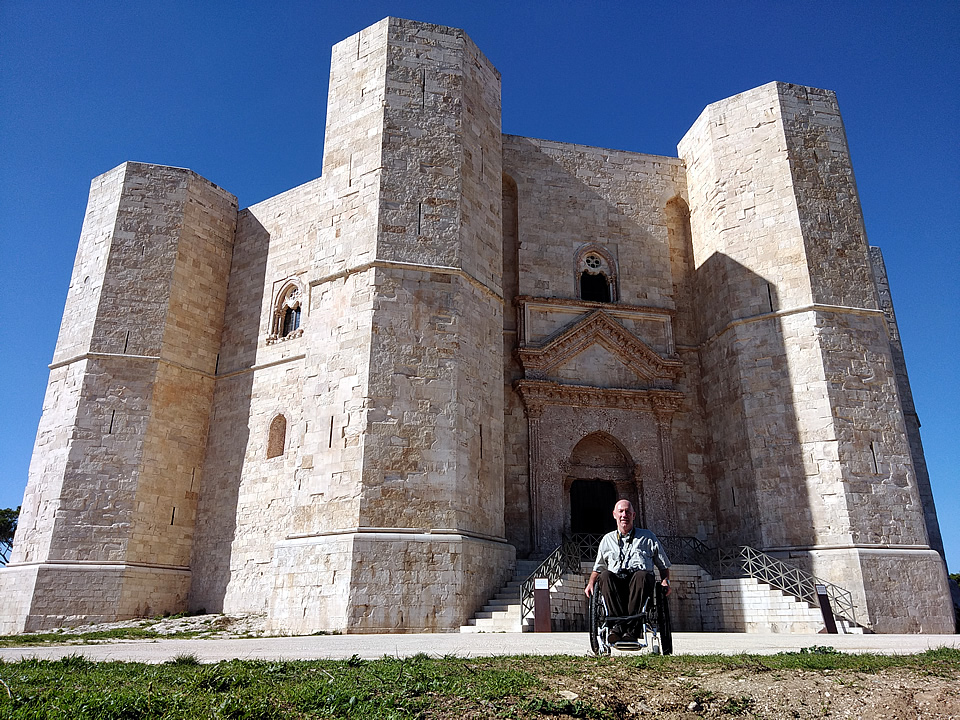 Scheer & Mallett – Apulia
Illinois- USA
5th October 2018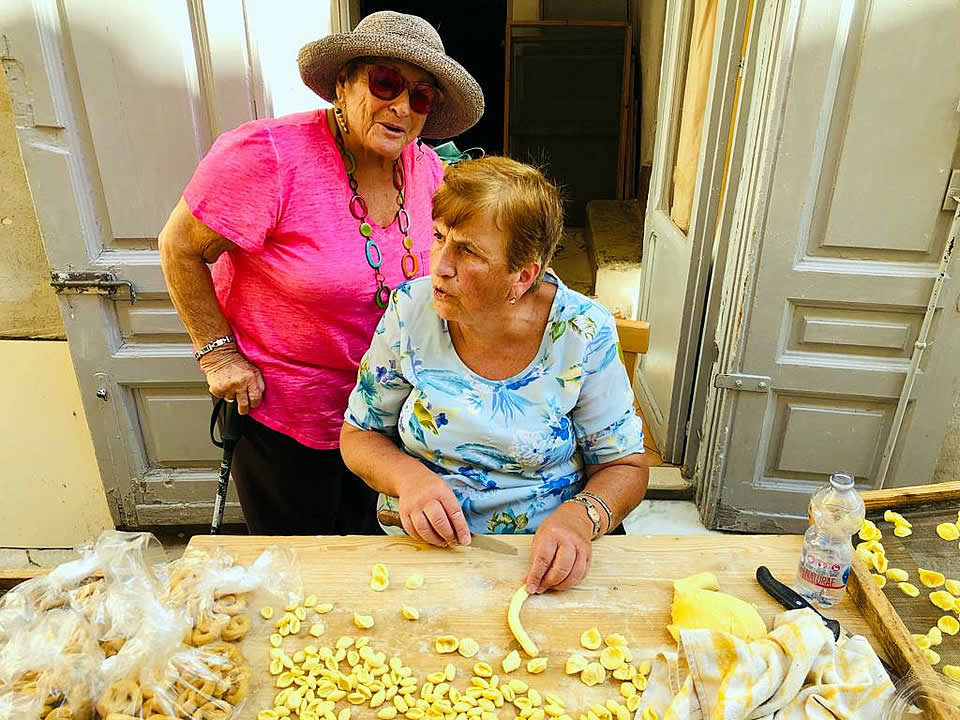 Thank you for a FABULOUS trip. We had so much fun. You were so kind , helpful and …
Totta – Rome
Long Beach – USA
4th October 2018 Our guide was not only an excellent and reliable driver who met us on time …
Pieples – Venice Rome Apulia
Miami- USA
14th September 2018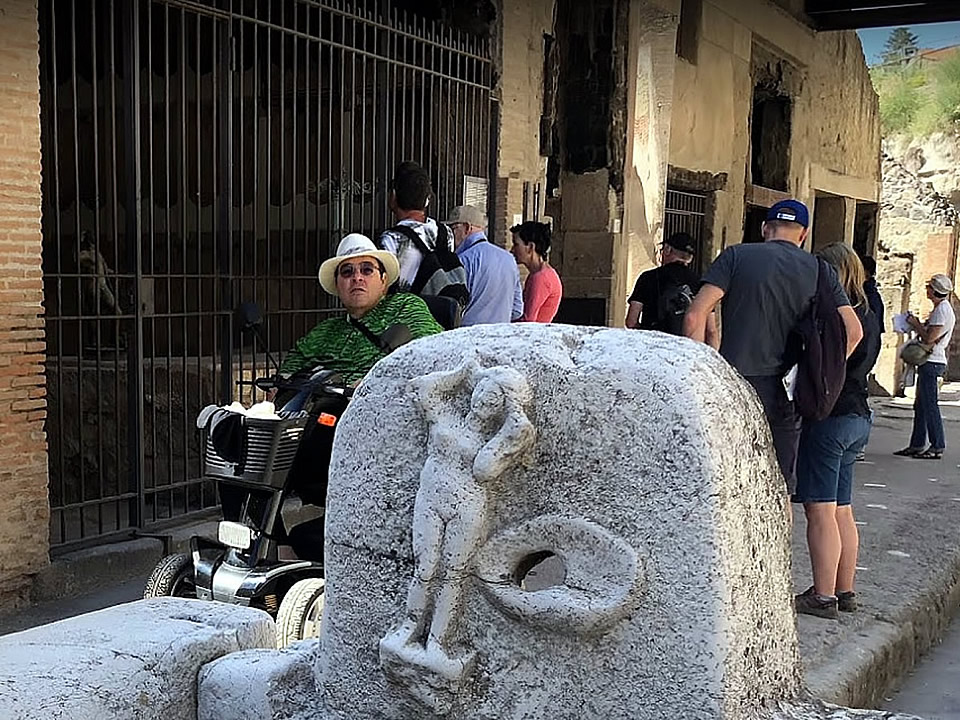 Our family of 4 had a wonderful trip because of Accessible Italian Holidays. Here …