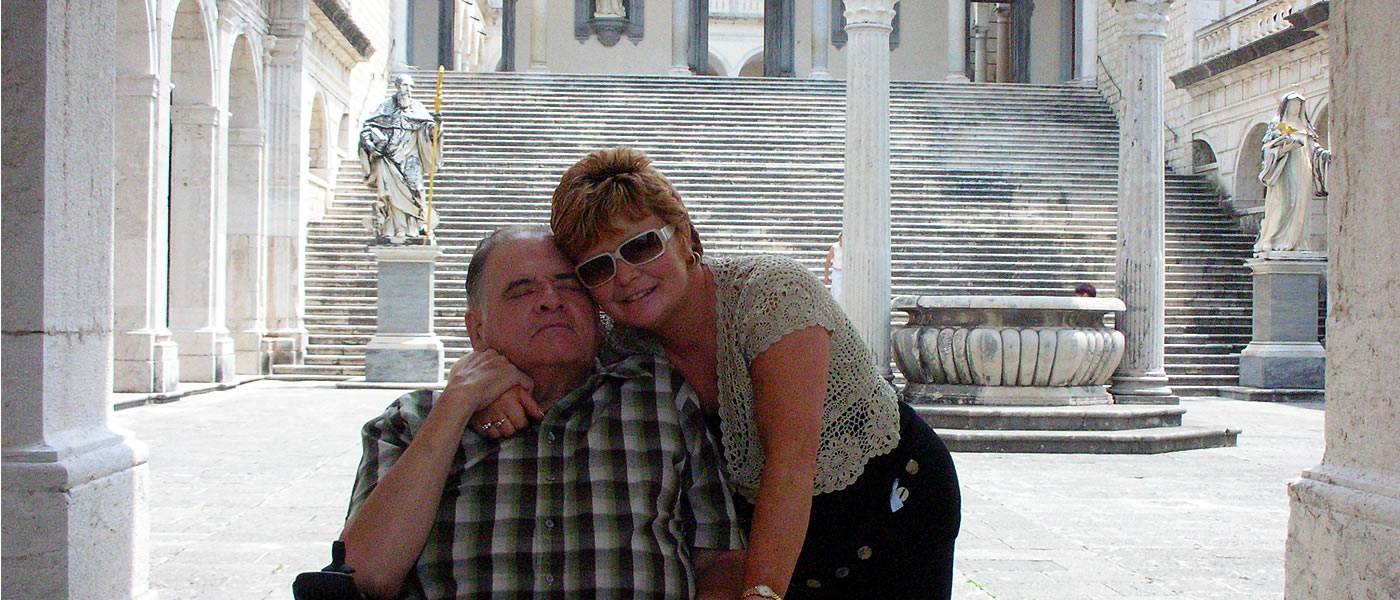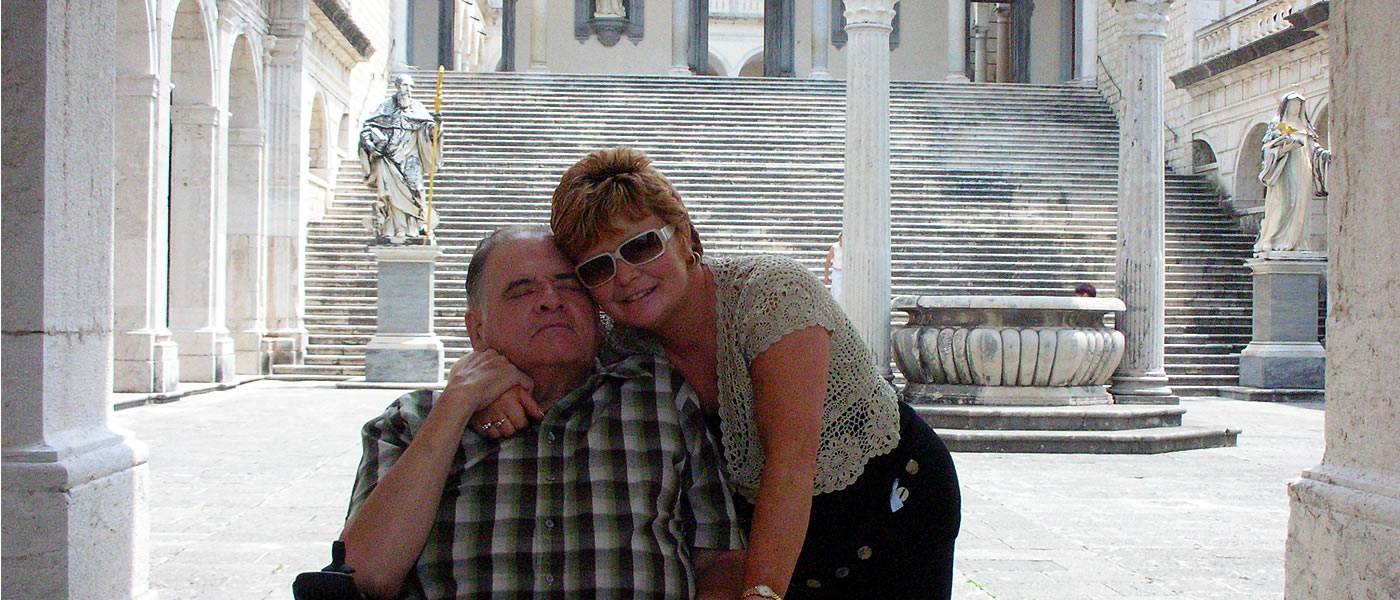 Mountcassino Abbey Wheelchair Accessible Tours
Mountcassino Abbey Wheelchair Accessible Tours
Mountcassino Abbey Wheelchair Accessible Tours Ulysses Coast Excursions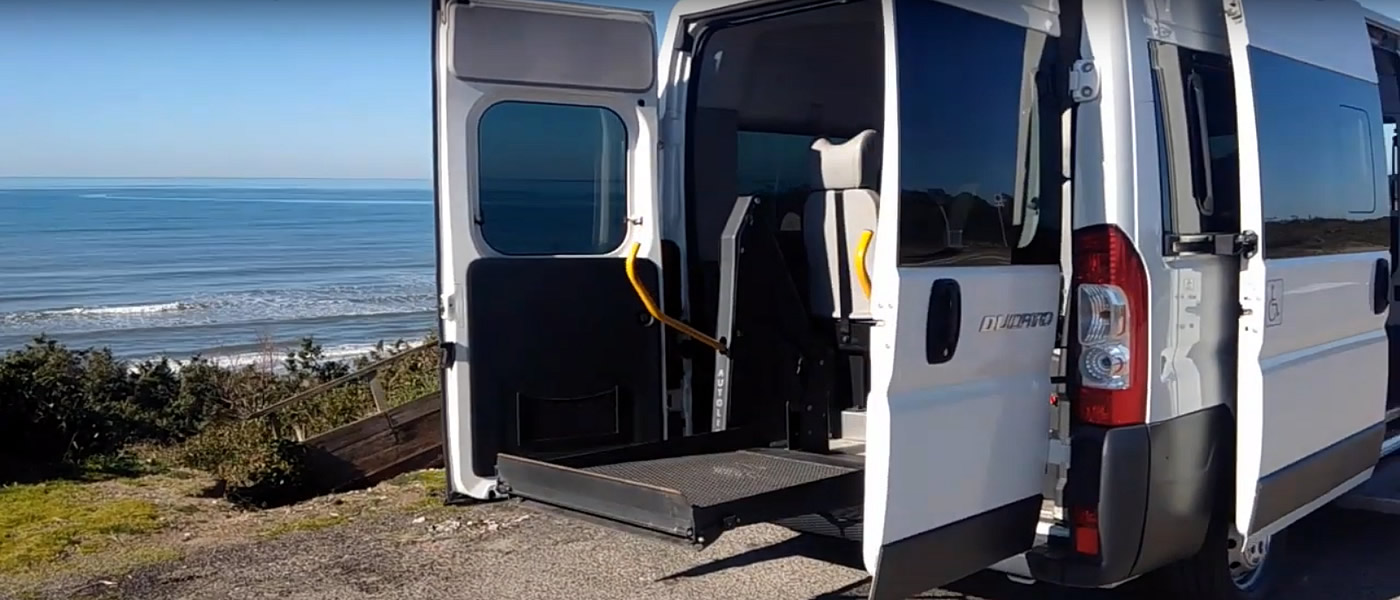 Our Adapted Van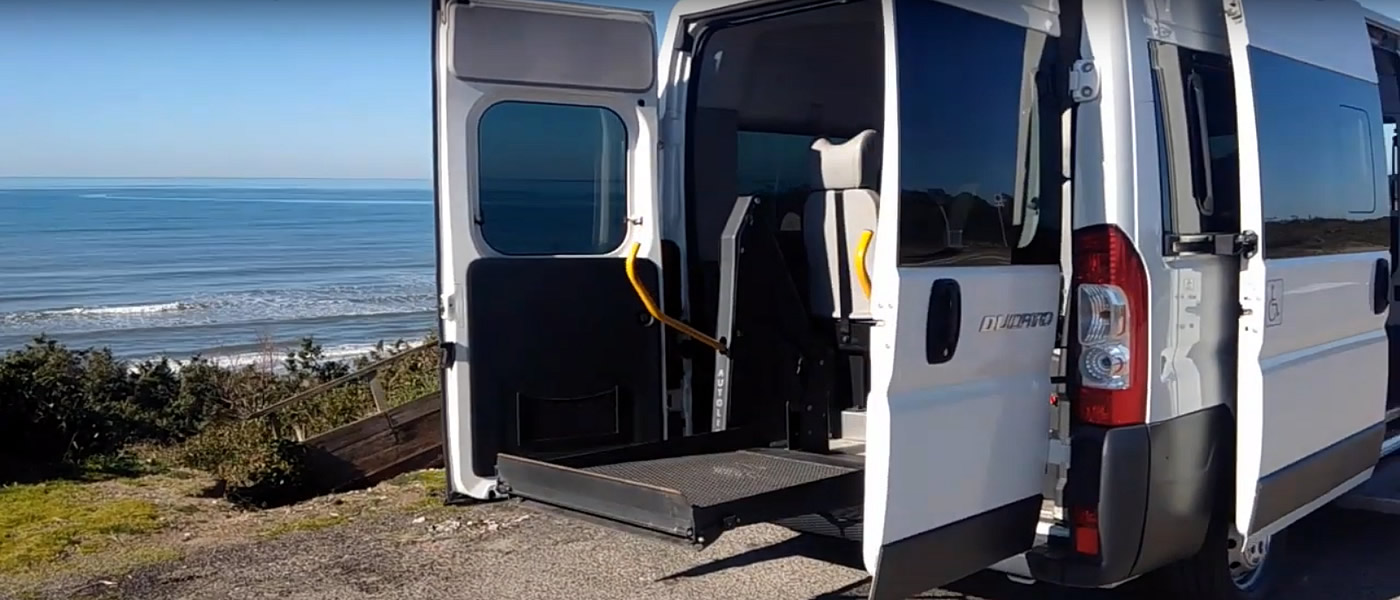 Mountcassino Abbey wheelchair accessible tours, is located nearby to Cassino a small town about 80 Km south Rome is the home of the sacred relics and monastery of St Benedict ( 480-543 ), the patron saint of Europe and the founder of western monasticism.
St Benedict was born to a noble family in Nursia, a small town near Spoleto, around 480 AD.
He did not set out to be a great monastic leader, wishing instead to live a quiet and contemplative life as a hermit.
Since its founding by St Benedict in 529 AD, Montecassino Monastery has had a troubled history, suffering from repeated attacks, pillage, and natural disasters.
Most recently, it was the site of a terrible battle during World War II that resulted in great loss of life and complete destruction of the monastic buildings.
The entrance cloister was the site of the Temple of Apollo, made into an oratory by St Benedict.
Next guests enter Bramante Cloister, a built in 1595. In the center is an octagonal well and from the balcony there are great views of the valley.
At the bottom of the staircase is a statue of St Benedict, dating from 1736 and not destroyed in the bombing.
At the basilica entrance are three bronze doors, the middle one dating from the 11th century.
Inside the basilica are amazing frescoes and mosaics.
The Chapel of Relics holds reliquaries of several saints.
Downstairs is the crypt, built in 1544 and carved into the mountain.
The crypt is filled with stunning mosaics.
The present buildings form a vast rectangular pile externally more massive than beautiful.
The ancient tower of St Benedict, now a series of chapels elaborately decorated by monastic artists of the Beuron school, is the only portion dating back to the foundation of the abbey.
The archives, besides a vast number of documents relating to the history of the abbey, contains some 1400 manuscript codices chiefly patristic and historical, many of which are of the greatest value.
Booking & Travel
Mountcassino Abbey wheelchair accessible tours.
Unmissable visit at it with our Ulysses Accessible Tours.
Specifically tailored to wheelchair users, reduced mobility persons and disabled with an adapted van.
Ulysses Coast Wheelchair Accessible Services
Ulysses Coast Wheelchair Accessible Hotels