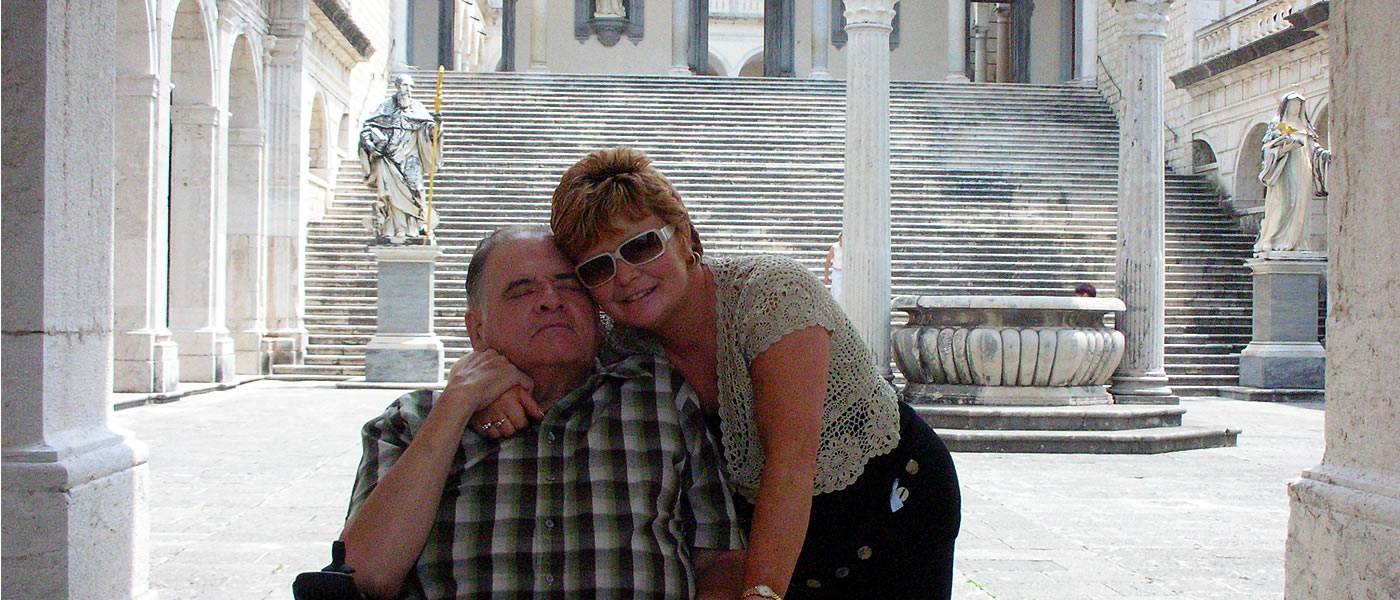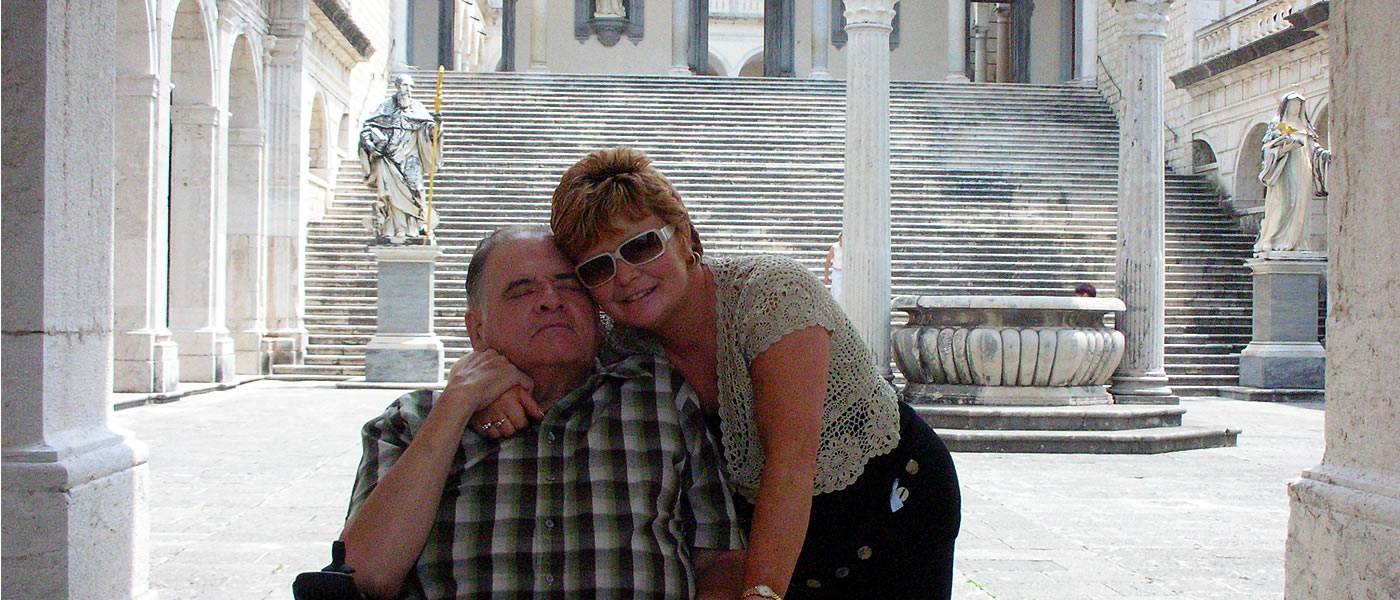 Mountcassino Abbey Wheelchair Accessible Tours
Mountcassino Abbey Wheelchair Accessible Tours
Mountcassino Abbey Wheelchair Accessible Tours Ulysses Coast Excursions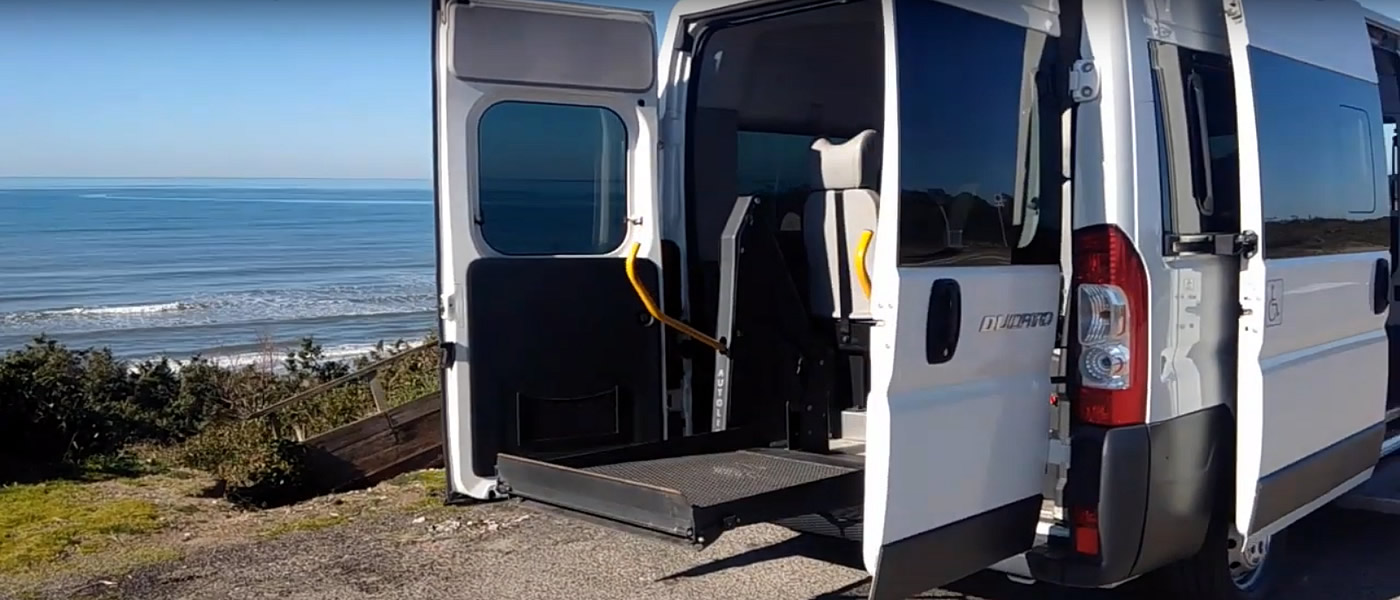 Our Adapted Van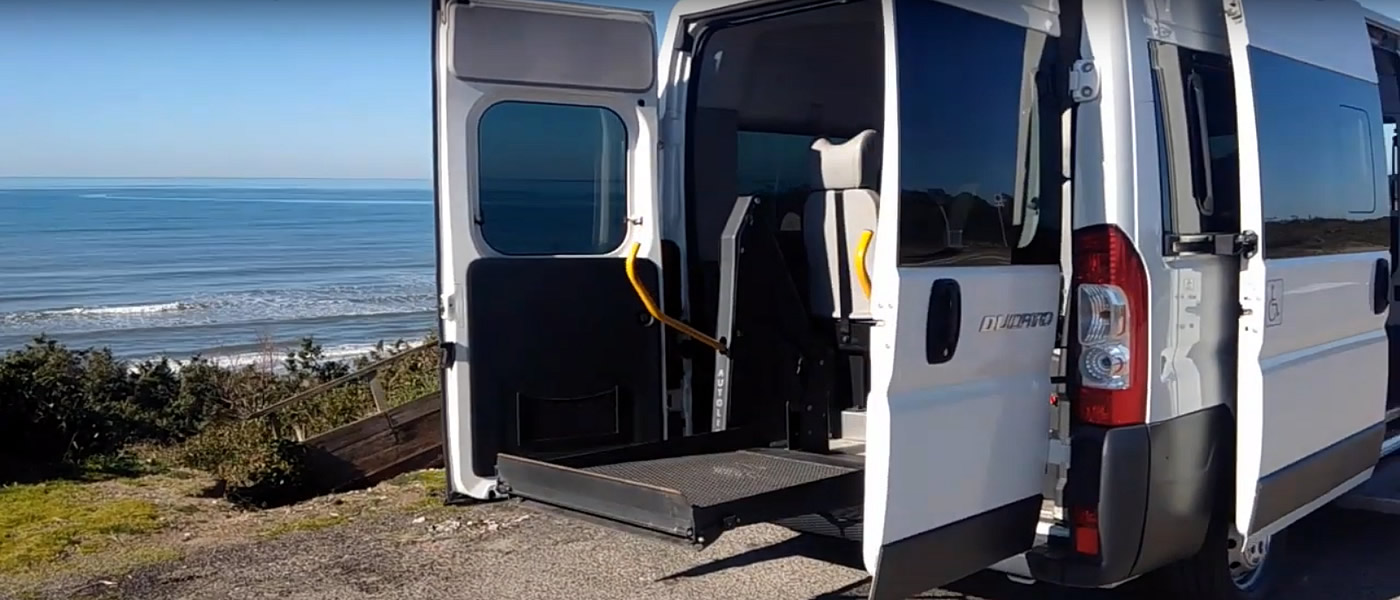 Mountcassino Abbey Wheelchair Accessible Tours
Mountcassino Abbey wheelchair accessible tours, is located nearby to Cassino a small town about 80 Km south Rome is the home of the sacred relics and monastery of St Benedict ( 480-543 ), the patron saint of Europe and the founder of western monasticism.
St Benedict was born to a noble family in Nursia, a small town near Spoleto, around 480 AD.
He did not set out to be a great monastic leader, wishing instead to live a quiet and contemplative life as a hermit.
Since its founding by St Benedict in 529 AD, Montecassino Monastery has had a troubled history, suffering from repeated attacks, pillage, and natural disasters.
Most recently, it was the site of a terrible battle during World War II that resulted in great loss of life and complete destruction of the monastic buildings.
The entrance cloister was the site of the Temple of Apollo, made into an oratory by St Benedict.
Next guests enter Bramante Cloister, a built in 1595. In the center is an octagonal well and from the balcony there are great views of the valley.
At the bottom of the staircase is a statue of St Benedict, dating from 1736 and not destroyed in the bombing.
At the basilica entrance are three bronze doors, the middle one dating from the 11th century.
Inside the basilica are amazing frescoes and mosaics.
The Chapel of Relics holds reliquaries of several saints.
Downstairs is the crypt, built in 1544 and carved into the mountain.
The crypt is filled with stunning mosaics.
The present buildings form a vast rectangular pile externally more massive than beautiful.
The ancient tower of St Benedict, now a series of chapels elaborately decorated by monastic artists of the Beuron school, is the only portion dating back to the foundation of the abbey.
The archives, besides a vast number of documents relating to the history of the abbey, contains some 1400 manuscript codices chiefly patristic and historical, many of which are of the greatest value.
Booking & Travel
Mountcassino Abbey wheelchair accessible tours.
Unmissable visit at it with our Ulysses Accessible Tours.
Specifically tailored to wheelchair users, reduced mobility persons and disabled with an adapted van.
Ulysses Coast Wheelchair Accessible Services
Ulysses Coast Wheelchair Accessible Hotels
Day - Venice, Tuscany
Sacramento - USA
5th May 2022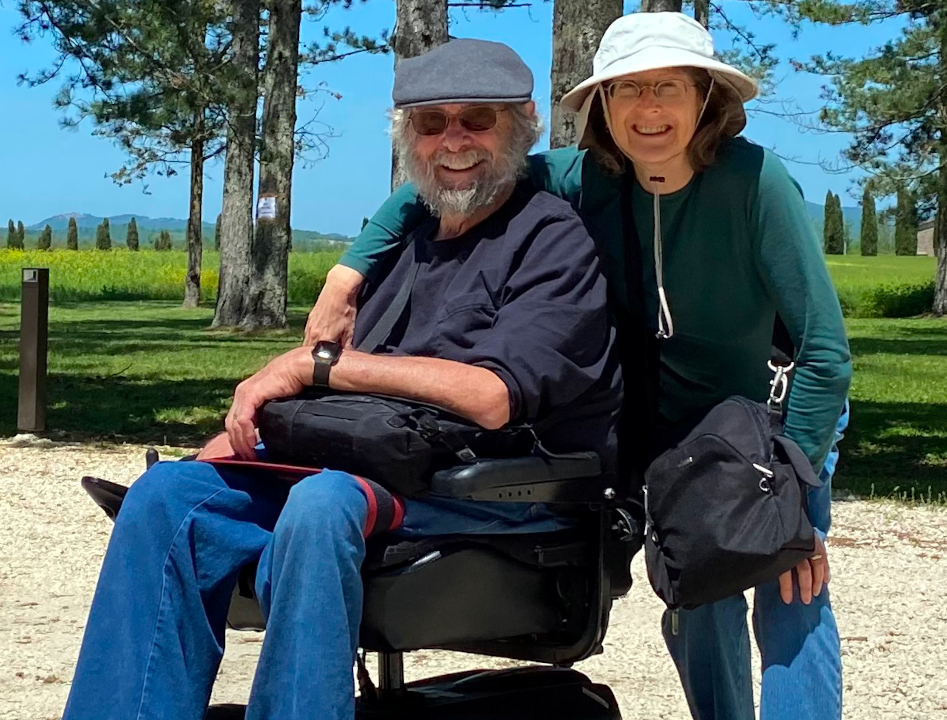 Vincenzo is superb in every way. He is extremely thorough, conscientious and honest ...
Samuel & Watkiss - Sicily
Samuel & Watkiss Families
Merton - UK
21st September 2021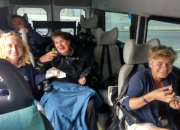 Birgisdottir - Milan
Akureyri - Iceland
15th September 2021 I contacted Accessible Italian Holiday with a very short notice about a transfer from ...
Bonelli - Umbria
Gozo - Malta
13rd September 2021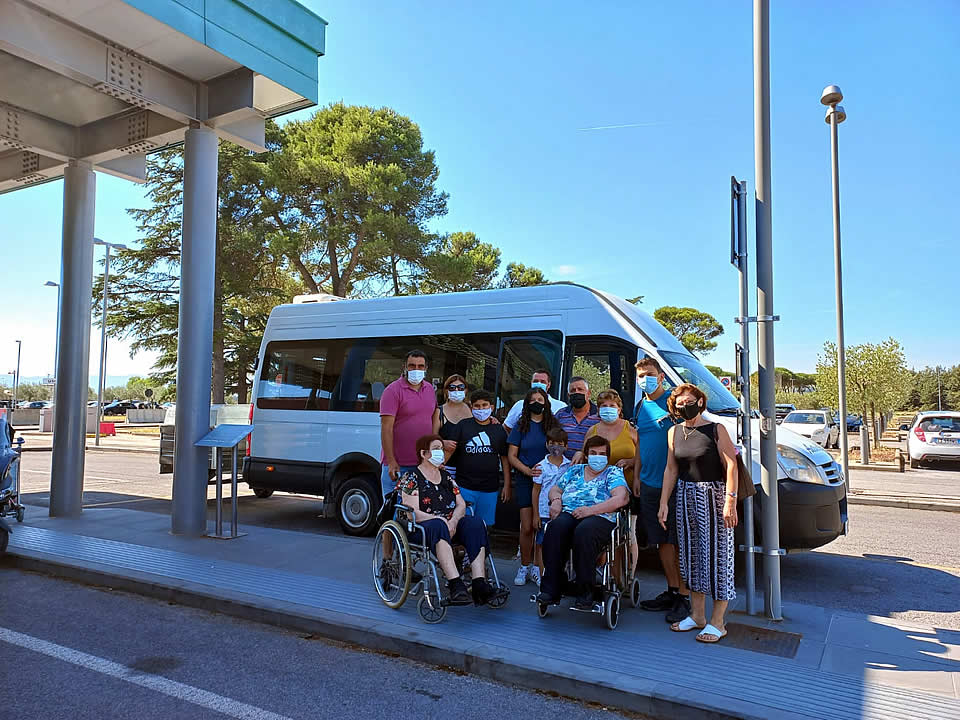 Reifein - Pisa
Atlanta - USA
16th August 2021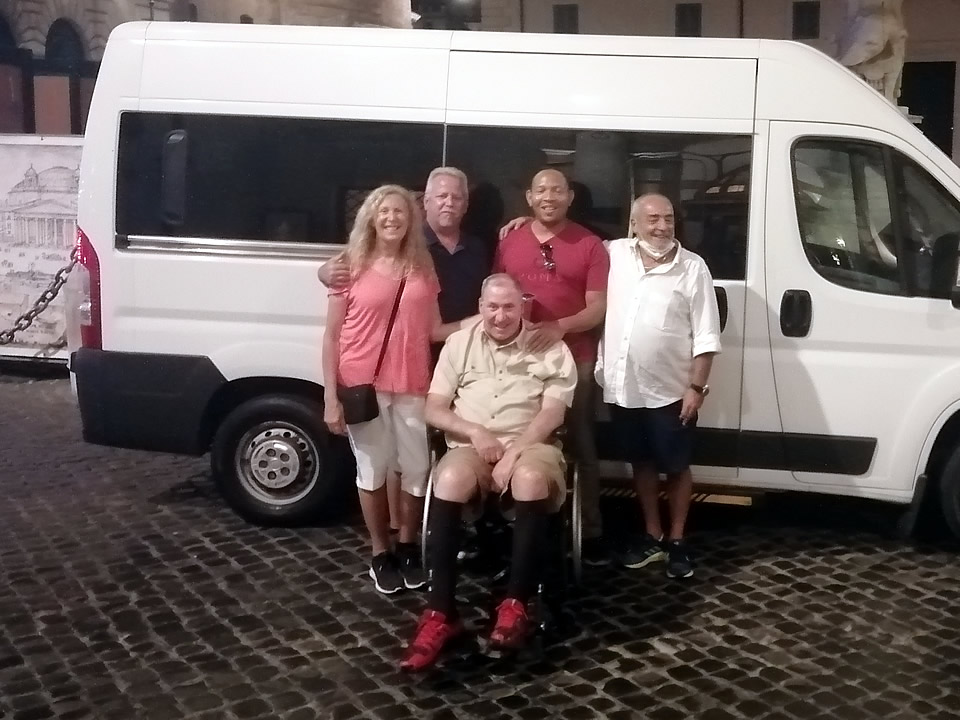 Thompson - Sicily
Triq I Assedju - Malta
20th October 2020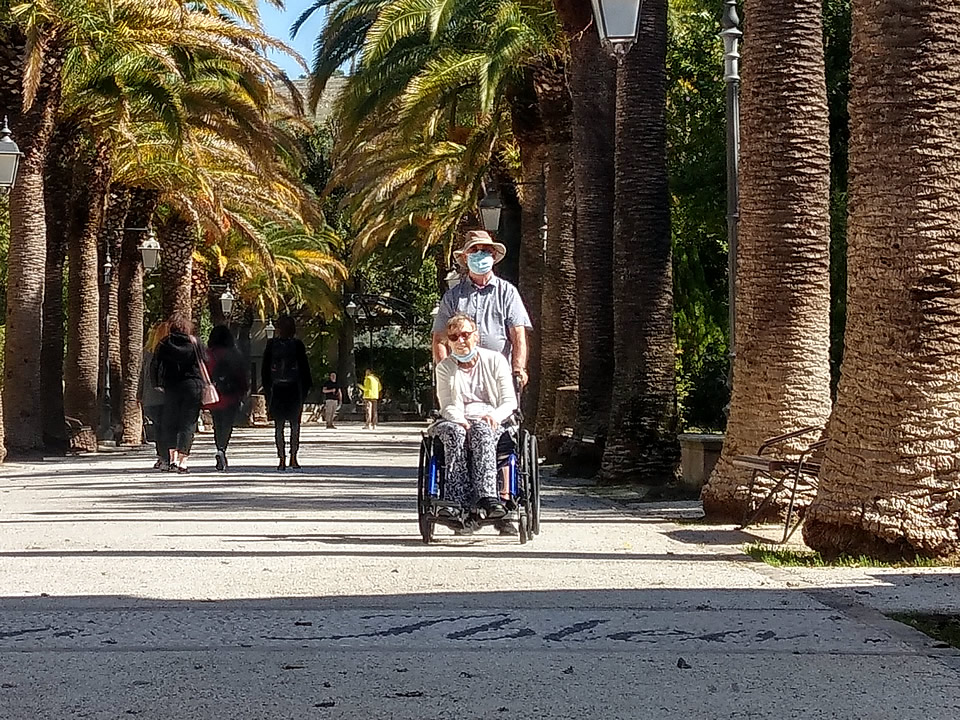 The service provided by Accessible Italian Holiday was exceptional. Vincenzo who ...
Brabant - Naples
Sainte-Catherine - France
29th June 2020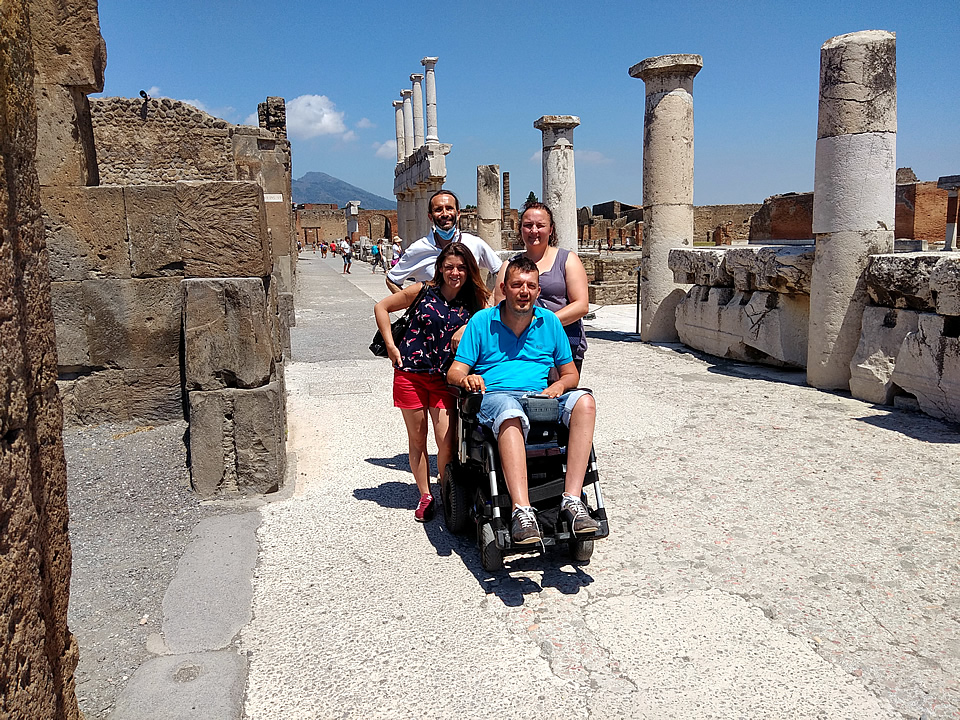 Prydun - Sicily
Hereford - UK
8th March 2020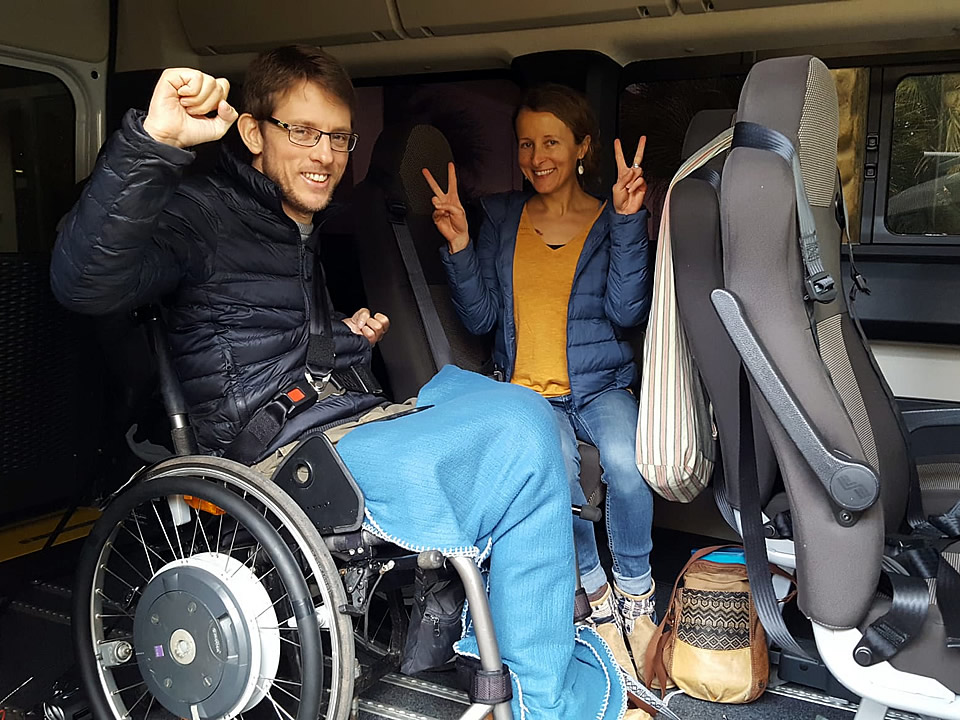 My husband ( who has a spinal cord injury and can't walk ) needed to make a last ...
Rudyk - Sorrento
New York - USA
31st October 2019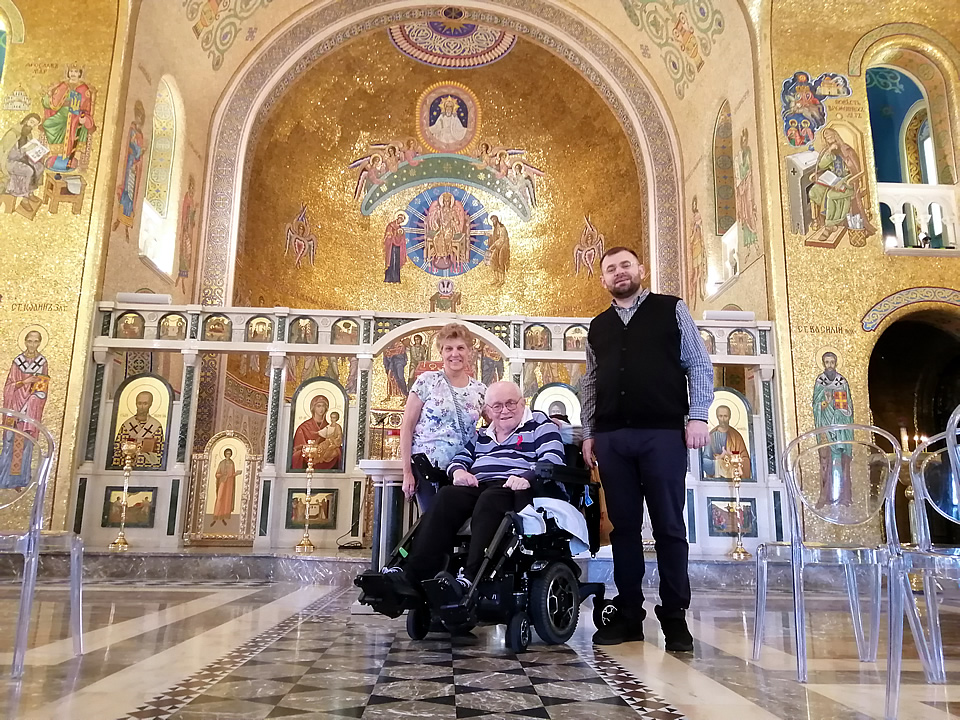 Molski- Sicily
Arizona - USA
19th September 2019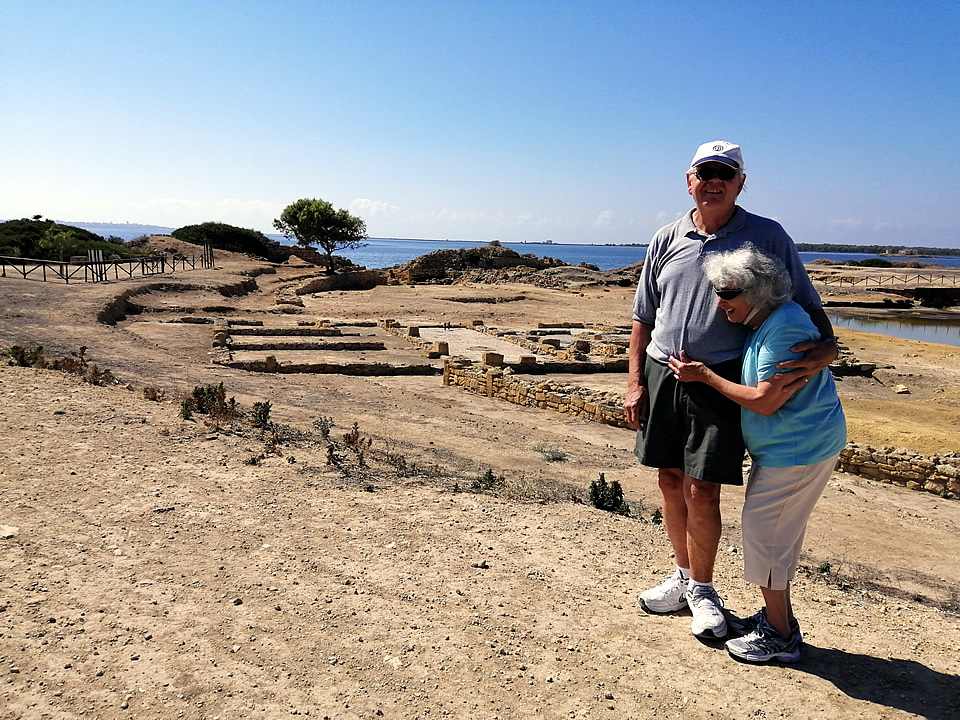 Enzo is a delight to work with. Made helpful suggestions that improved are overall ...
Burns - Bologna
Alpharetta - USA
5th August 2019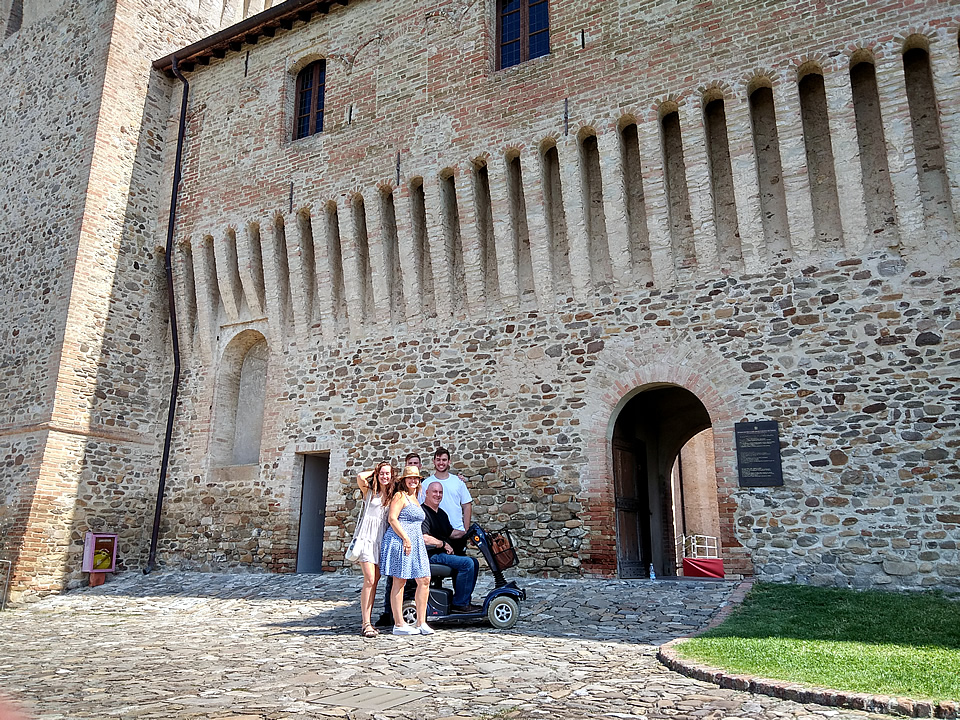 Jones - Rome
Melbourne - Australia
25th July 2019 Raaber - Venice, Lake Como, Florence
Tropiano - Umbria
Philadephia - USA
30th May 2019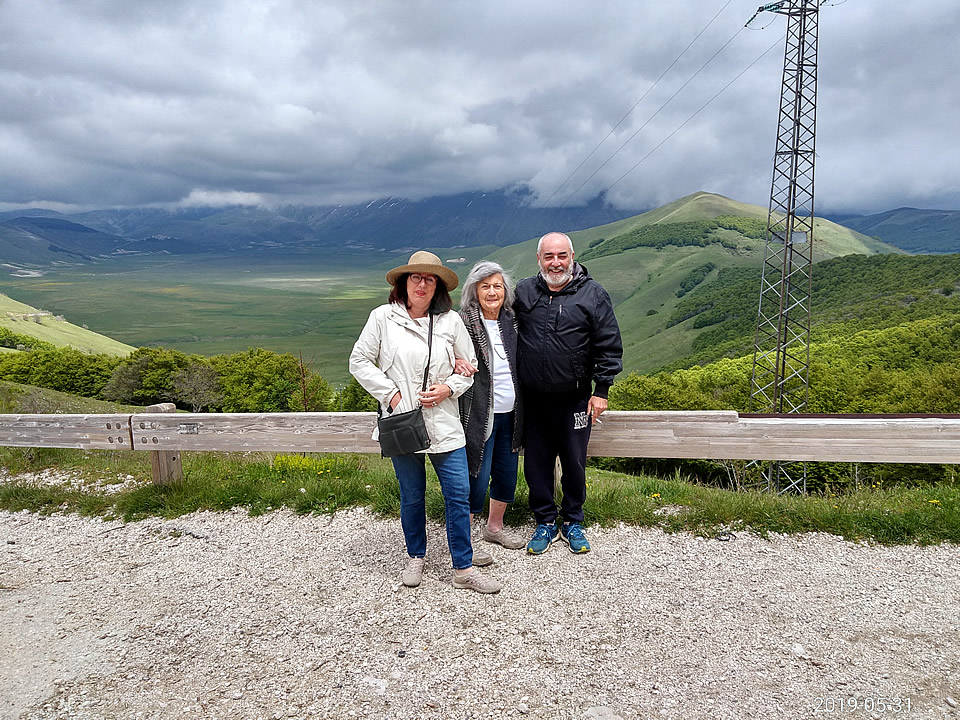 Stapley - Tuscany
Blue Mountains - Australia
17th May 2019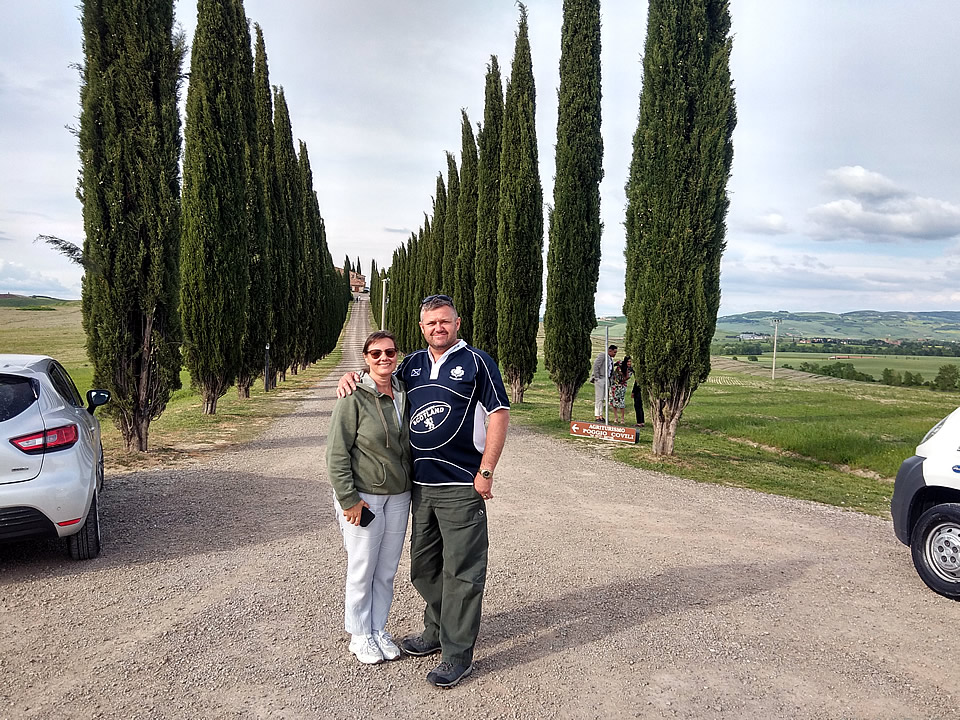 We booked two trips with Enzo, he was wonderful. At all times he made sure we got ...
Carreras - France, Swiss & Italy
Miami- USA
26th March 2019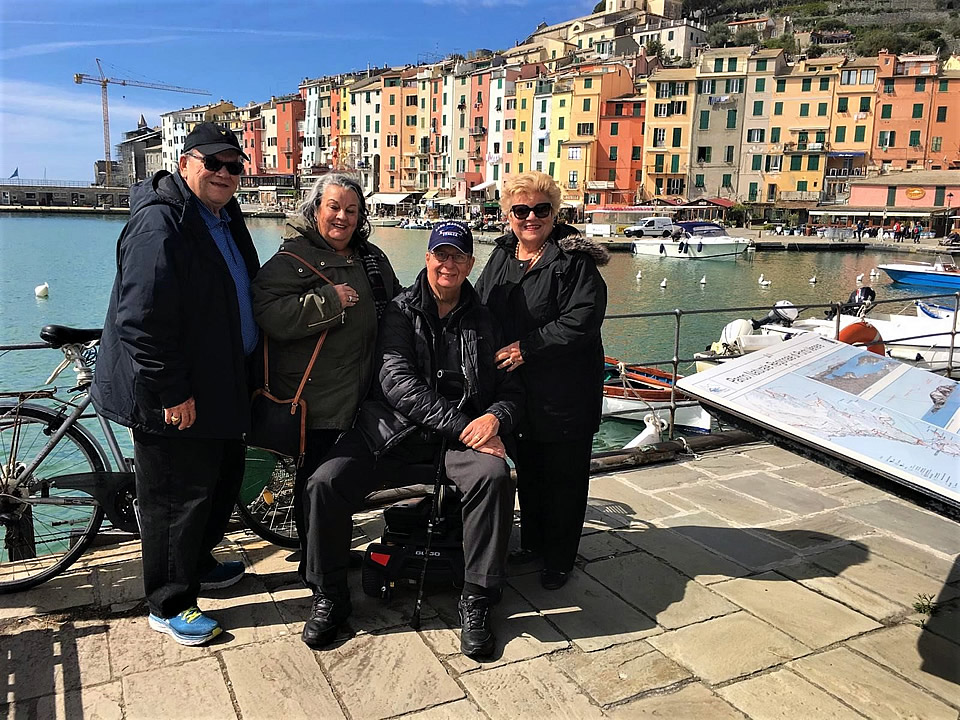 Whittle - Apulia
Cheltenham- UK
19th October 2018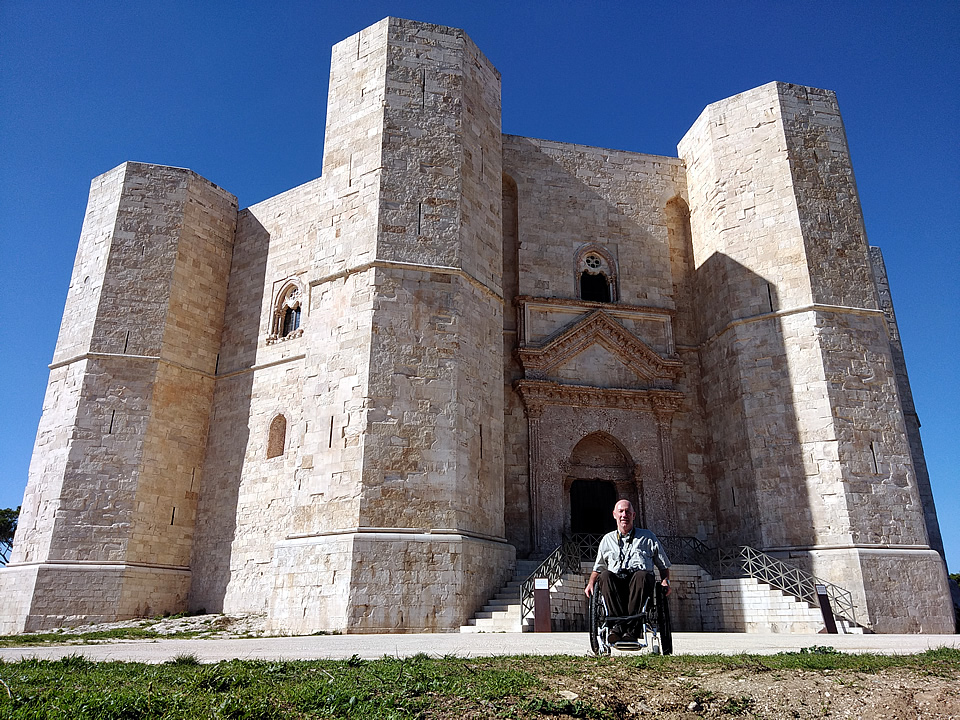 Scheer & Mallett - Apulia
Illinois- USA
5th October 2018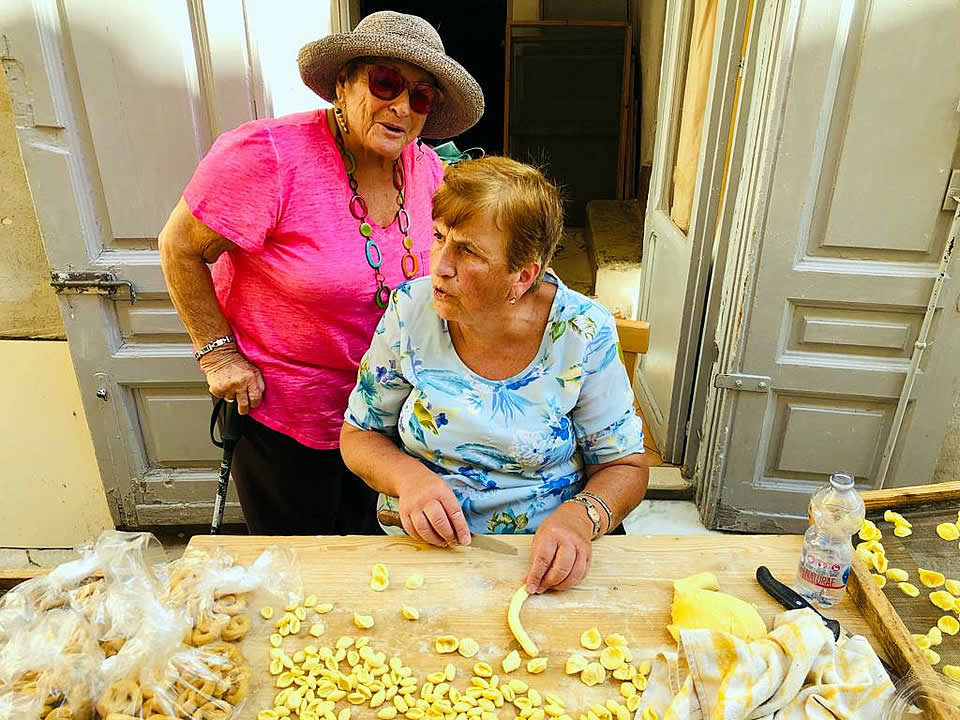 Thank you for a FABULOUS trip. We had so much fun. You were so kind , helpful and ...
Totta - Rome
Long Beach - USA
4th October 2018 Our guide was not only an excellent and reliable driver who met us on time ...
Pieples - Venice Rome Apulia
Miami- USA
14th September 2018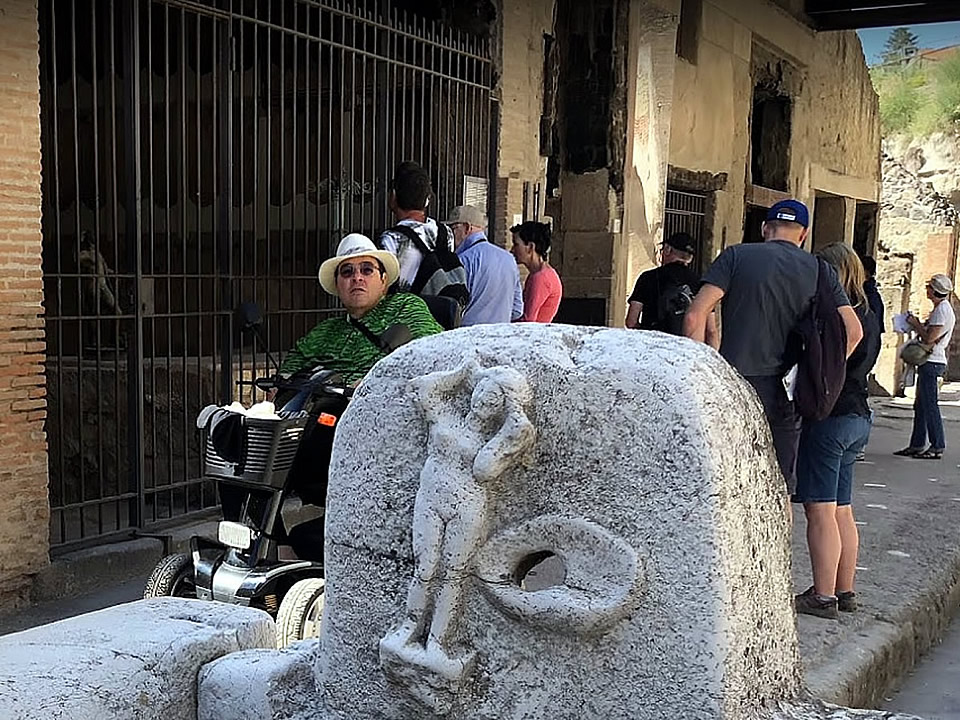 Our family of 4 had a wonderful trip because of Accessible Italian Holidays. Here ...